Phantoms Street Kruisers Hot Rod Hootenanny 2019
The page you really wanted to know about, you will find all details of this years run on the flyers below.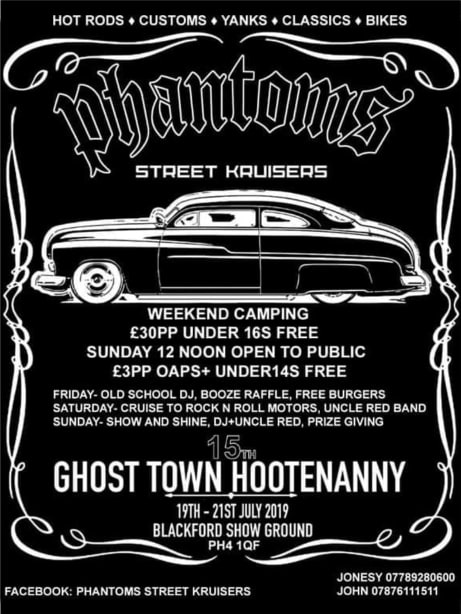 The email address on the flyer for contacting us has changed please email the link below, thankyou.
Can't find the show? No problem here is the address for you.
The Highland Games Park, Blackford, Perthshire, PH4 1QF
SHOW / CLUB / MEMBERS / GALLERY / LINKS
Website Design By Drakie