About The Phantoms Club
The Phantoms Street Kruisers custom and hot rod car club was founded in 2004 by Jim Jones and Mikey Hamilton.
We are a friendly diverse group: male/female, young/old and share a common interest in hot rod / custom vehicles and the associated social scene. Not everyone has a car or a project, it's open to anyone with a similar interest.
A big part of the Club's activity is organising the Ghost Town Run a family friendly social weekend for like-minded custom / hot rod folk. The first Ghost Town run was in 2004 and it has been gaining popularity every year since.
We meet regularly in the Westlands Hotel, Doune Road, Dunblane FK15 9HT (www.westlandshoteldunblane.co.uk) Please get in touch if you would like to attend.
We discuss all Club business, such as:
organisation of the Hot Rod Hootanney events to attend (both car-related and non-car related); events to organise (e.g. Halloween Disco) and current projects.
If you are custom / hot-rod enthusiast, please come along and see what we're about we're a friendly bunch and you'll always be made welcome.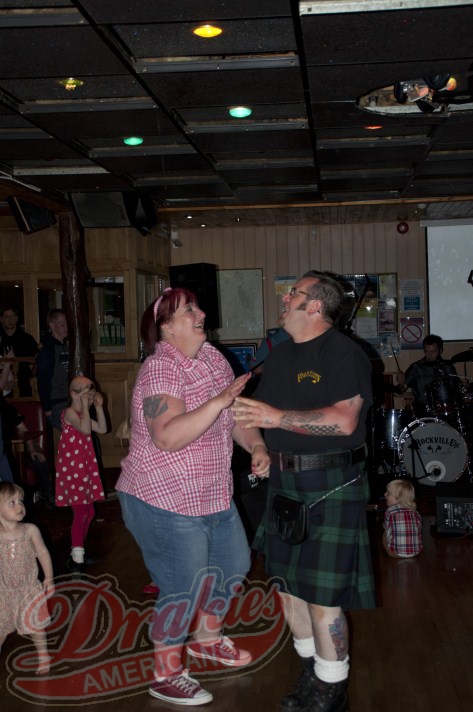 John & Helen Mclellan dancing at 2013 Hot Rods & Hills.
SHOW / CLUB / MEMBERS / GALLERY / LINKS
All Pictures and contents are © of Martin (Drakie) Drake.
Website Design By Drakie