This is my own first true American, my fiancée (Tigermania) has owned Americans since 2 years after we met.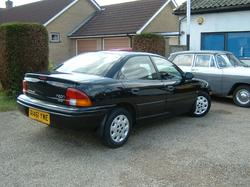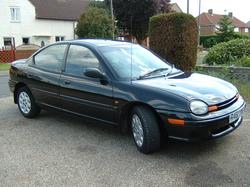 I have had a passion for them since I saw my first firebird for sale three week after I passed my test , when I was a mere lad of 17. fortunately for me (although I did not appreciate it at the time) my dad would not let me buy it he said I couldn't afford the insurance and I would not see 18 if I did buy it.
Then my ex wife would not let me buy one (for a whole list of reasons ) then after we split I met pat and she has a background of American cars in her family and already attended American car shows.
I thought I had died & gone to heaven. Three month after we got together we went to a car show at Weston park it was at Easter at the end of march and also pats birthday that weekend. Well on Easter Monday we woke up to a good ground covering of snow and the show was cancelled for that day for obvious reasons, and that was my initiation to the American show scene, it did not dampen my spirits and I have attended numerous shows with pat ever since. Finally after 24 years in may 2004 I bought my very first American (I had been driving pats since 1996 ).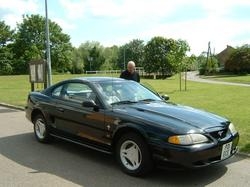 This is a 1997 ford mustang 3.8 V6 (I couldn't have a 5 ltr as pats is a 5 ltr V8 gas guzzler) and this is our daily driven car. The only thing I have added to my car is the reflective mustang decals which I bought direct from America and a friend Jo put them on the car when we attended the Steel City Cruisers show that september.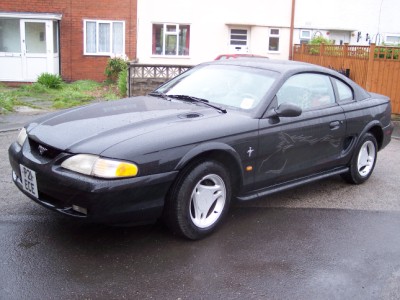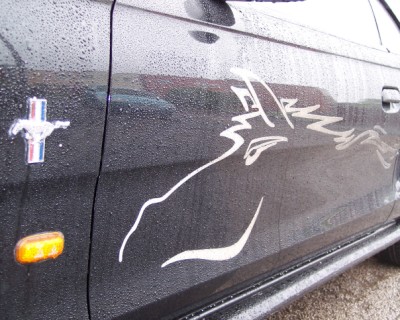 My little beauty has just passed her MOT for the third time running since I got her.

She was actually imported from Japan, where she had just one owner, I am the first person to own her since she was brought in by a dealer. I spotted a similar mustang for sale at the spring nationals at billing, I did not have my car with me which at the time was a Chrysler neon, and I needed to check my finances but the dealer said he would take my car and gave me a price to be fully agreed on if the car was ok on presentation for a mustang. well as it happened by the time I had sorted my finances out that particular mustang was sold (first thing Monday morning actually and the dealer said he could have sold it ten times over.) But being a dealer in import cars he had 3 more due in that week, and he gave me first choice of any that came in, He phoned me from the docks and I had a choice of three all the same but one in red one in green and one in black, no choice really it had to be black.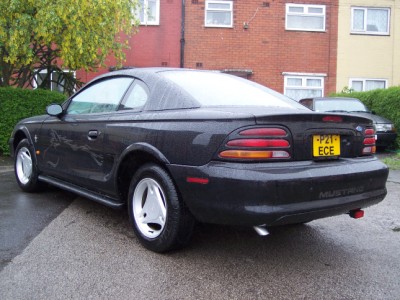 In the 4 years since I got her I have had to put a new set of tyres on cos I got a flat & they were nearly due to be replaced anyway, and i had to have a new exhaust fitted prior to this MOT, oh and a new battery. So all in all I consider her an excellent car with no hidden pit falls. And I just love her to bits. She runs and handles great. Even pat drives her like a little demon at times!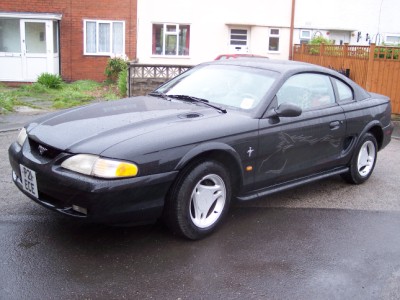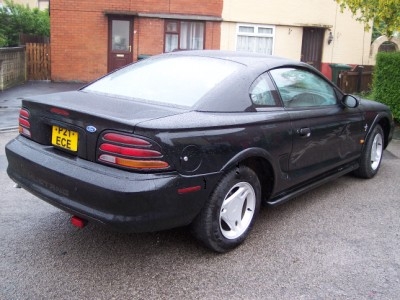 Words by Steve & Pat, Mustang pictures by Mr M Drake