Paul Babcocks 1967 Olds Cutlass "Street Bully"
1967 Olds Cutlass "Street Bully" built new in California factory and then sold new in Tucson Arizona where it spent most of its life. For the last 9 years the car has belonged to Paul Babcock in Kingston, Ontario, Canada. The Olds now has a 572 Chevrolet Rat roller motor with 620 HP and 650 Ft. Lbs of torque, a 700r4 gear changer with stage 2 kit and fully manual valve body, the rear end is a brand new 3.90 posi. A Hurst shifter was installed to give it that Hurst/Olds twist and we added the original Hurst Olds badges to the car. There never were any Hurst Olds in 1967 and being a 4 door this car really freaks people out.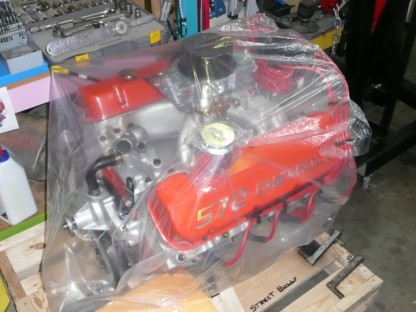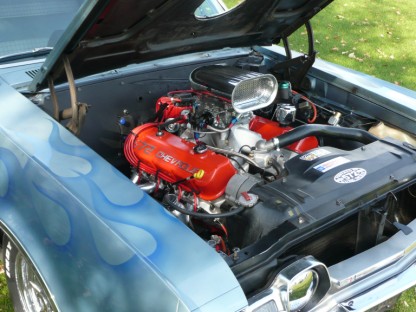 Also there were not many 4 doors that were hard tops (notice no post between the doors)most were sedans. We re-wired the entire car and gave the dash more of a pro street look. The bench seats really take you back to the 60's with the groovy pattern on the seat material. The Rat motor breathes through a Flowmaster American Thunder 3" mandrel bent exhaust system with Super 40's series mufflers. A set of 3" Doug's electric exhaust cutouts were also installed so the full roar of the 572 can be heard with the flip of a switch on the dash. We added some pearl and candy ghost flames to the super faded out paint thanks to the the Arizona sun and bolted a vintage Cragar SS wheel and knock off to each corner. I've heard it all at the shows when I over hear conversations as people stop to take a look at it. One guy was telling his buddy how "it must have been a rag top because there is no post". Thats it.... he said "they have cut the roof off another car and put it on there". Other people have told me how rare it is being a 4 door HURST!! Needless to say many hours have been spent on the Street Bully getting it to where it is now..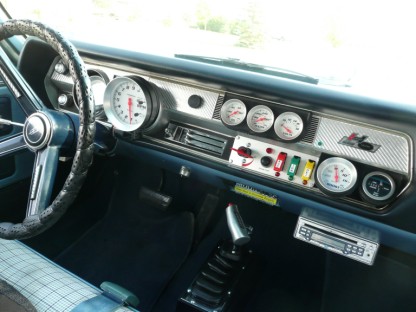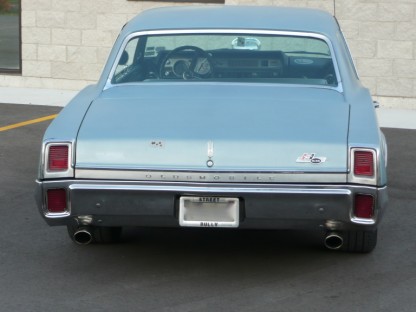 Without the help of friends (Dale Hartley, Matt Kyes, Mark Hitchcock and Rod Busch) it would have never happened. It's been a lot of fun and a real BLAST to drive. Make no mistake, when you hit the start button on the Bully you know that aint no 330 Olds under the hood. The only problem we seem to have with this project is keeping rear tires on it ! Thanks for looking and happy Hot Rodding! You can reach me by searching STREET BULLY on Facebook.