York Raceway UK Open Nationals 2012
The last time I visited York Raceway lets just say it was a tad wet! Well this time it was cold but the sun was out and so were the racers, although the forecast for the bank holiday Monday didn't look that good but as Sunday passed so did the forecast for the Monday with showers predicted for the late afternoon, with this in mind Sundays racing started. The classes of racing were of Nscc, Supercup, Air cooled, Pro ET and Sportsman ET along with American Superstock, Junior Dragster also came along for some test and tune practice running the mini dragsters over the 8th mile mark to see what they could do, with a full days racing in full flow some new PBs were put down and everyone was just happy to have a dry day! Saturday when we all arrived the night was a touch cold hitting -6c and so I was told (I was to busy trying to stay warm in my little tent with 3 sets of clothes on!) it was a white out and Sunday night was a bit warmer about -2c but didn't stop us standing outside drinks in hand at 2am talking complete an utter nonsense and writing stupid things on the frosted windows of a white volvo (Sorry Oz!! it was him that did it not me, ok he started it anyway!) but by the morning it was a brisk (Bloody Freezing!) morning and because of the forecast a few made their mind up and left the night before as the track staff called a drivers meeting on the end of racing on Sunday because of the weather for Mondays racing, it was called that as the rain was for late afternoon and they would do the best they could to push all the classes through Monday and try and get them all run before the weather got the better of the track, and what a fantastic job they did as on Monday all qualifying rounds were run and all the finals apart from one! Well done to all the Track officials and marshals for getting as many finals run as possible cant be easy by any means. There was one star of the show Mr Andy Fadster, on the weekend as due to a small nitrous burp during a qualifying run blew out the intake manifold gaskets and a mass effort was done by Andy and his Crew to strip the engine get a new gasket fitted to get the car up and running and all this in time for the next qualifying round, I tip my hat to you all!
So on with the pictures you say! Ok...... Ok!!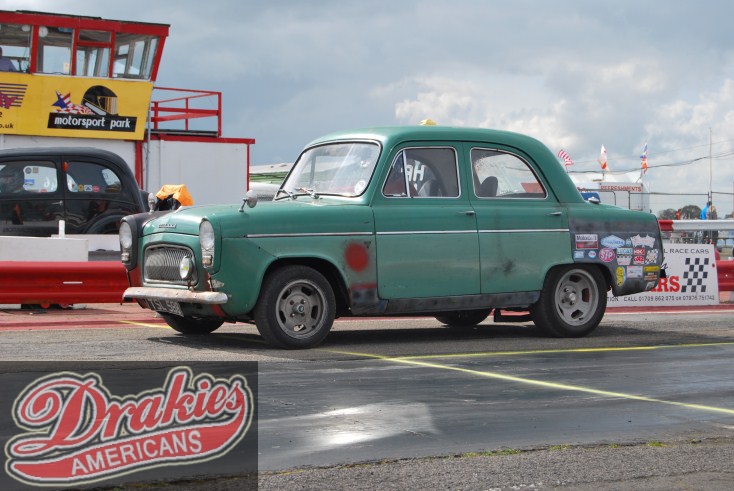 Mark Presland brought along his fresh out Ford Prefect running a 1600cc Cross Flow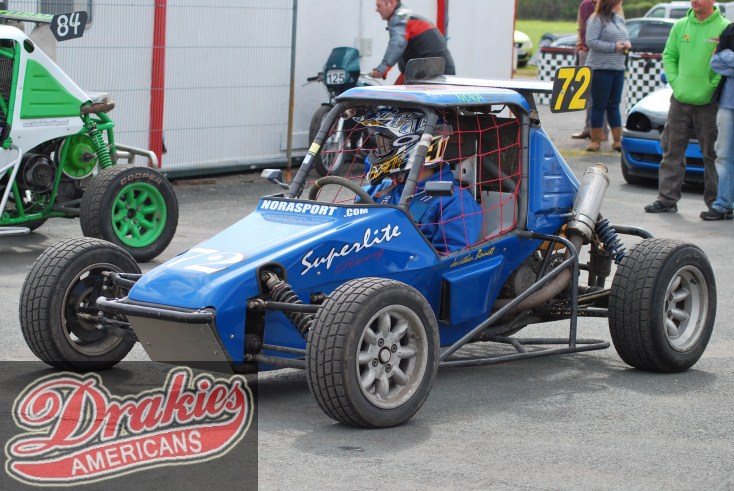 Not often you will see a Superlite on a drag strip but still loads of fun to watch all the same!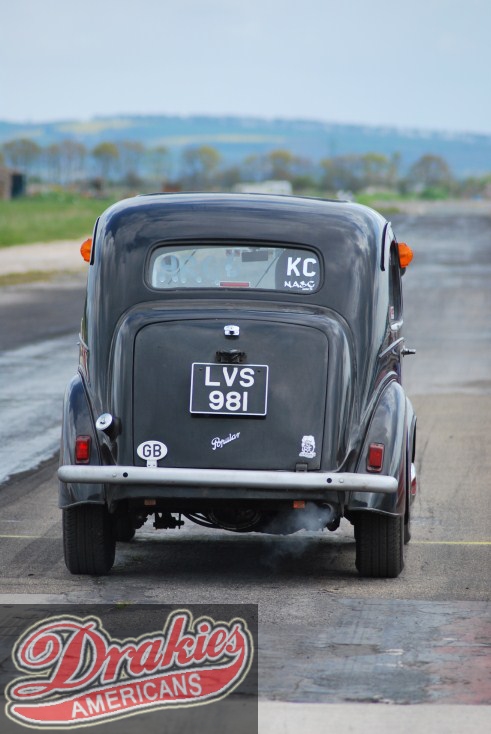 Scott Presland was along with his Ford Pop running in the Nscc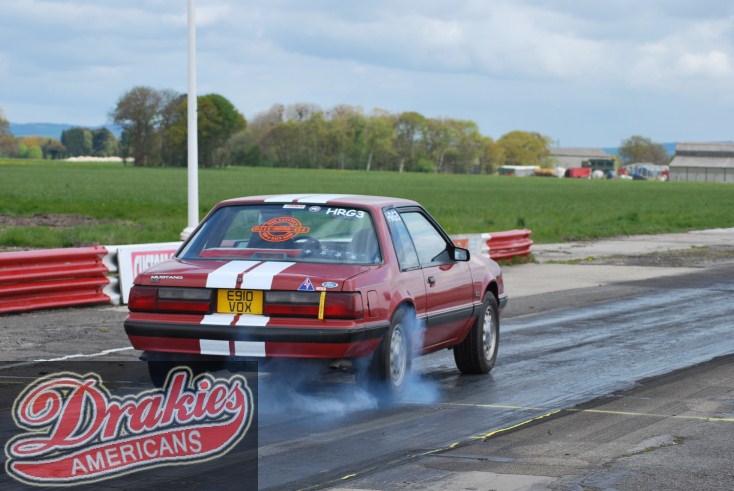 Foxbody Mustang lighting up the rears off the line, less haste more pace, yea right.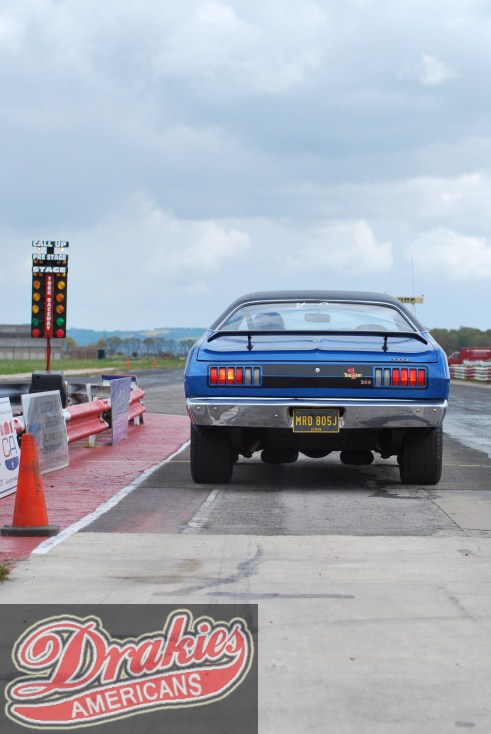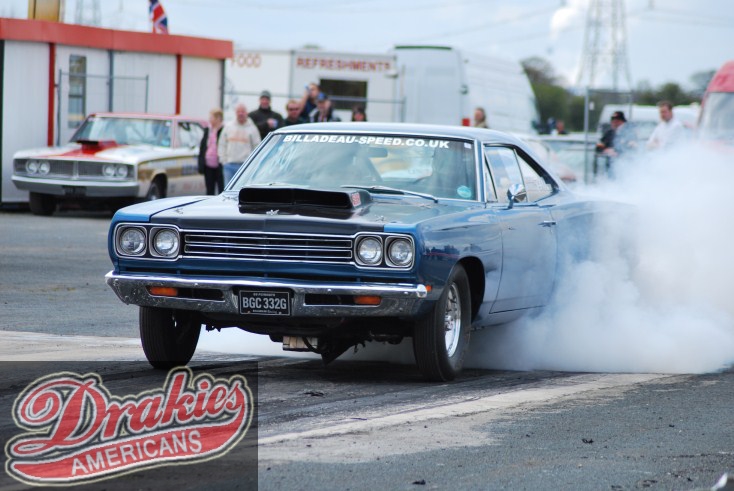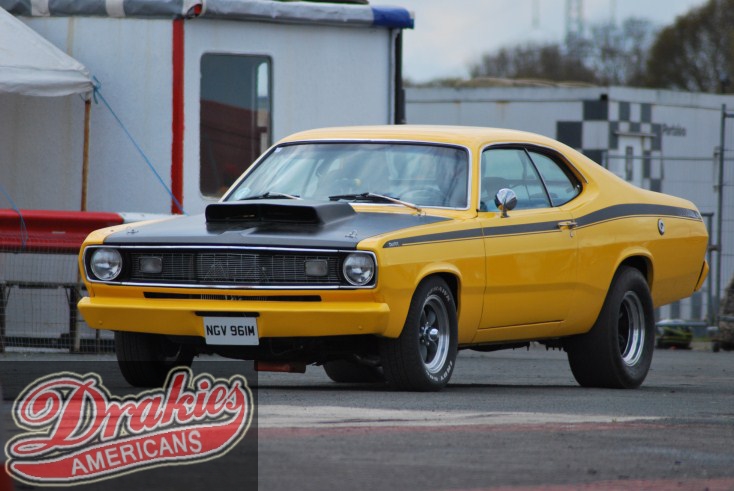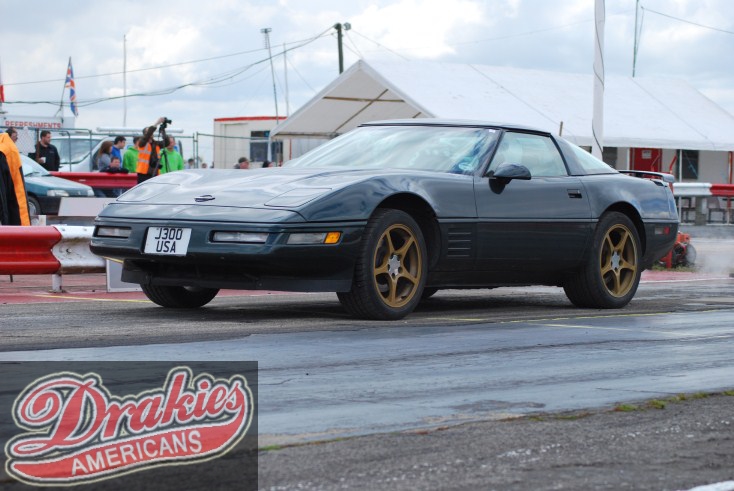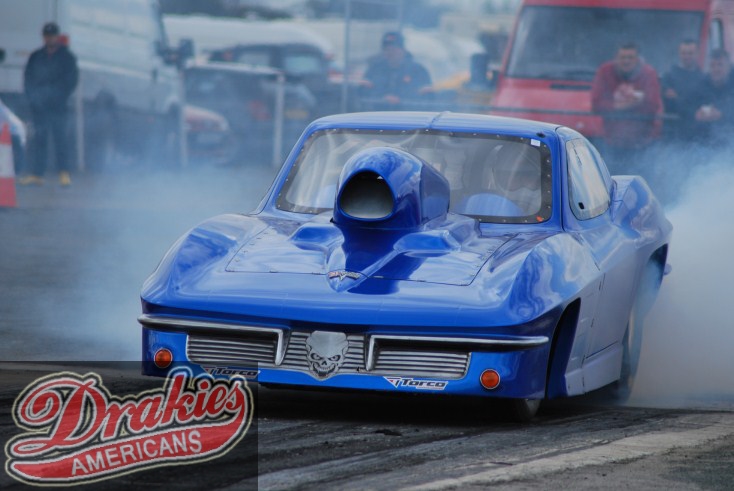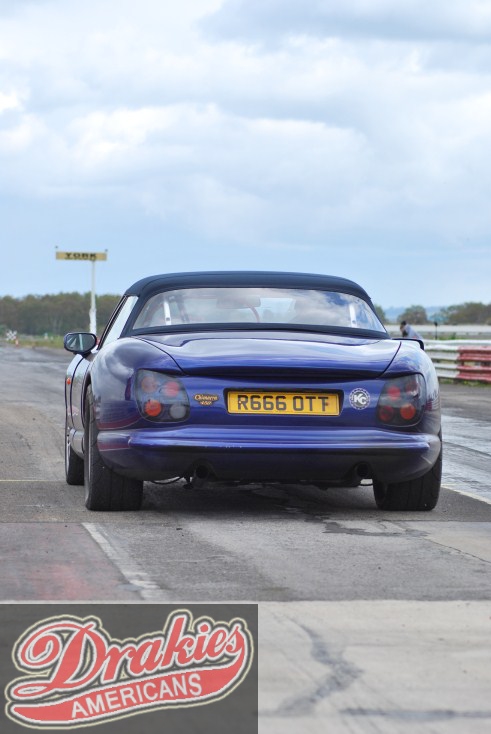 Derek Beck was gunning for a new personal best and did just that knocking 4tenths off over the weekend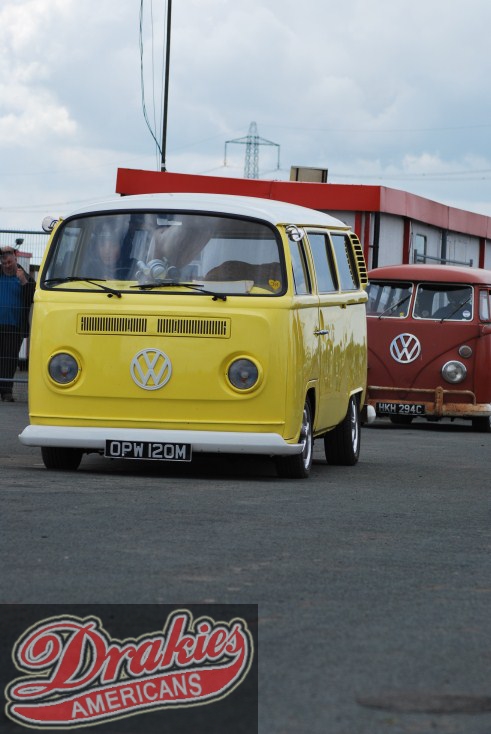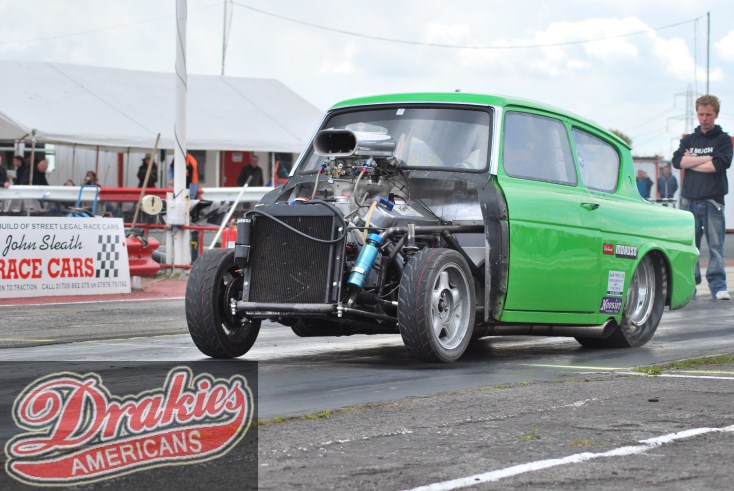 Paul Dixon-Grainger came along with his Anglia with a small change to the car, a big block Chevy engine, Kasey Dixon-Graingers engine took Paul to a 9.5second run picking up the wheels every run.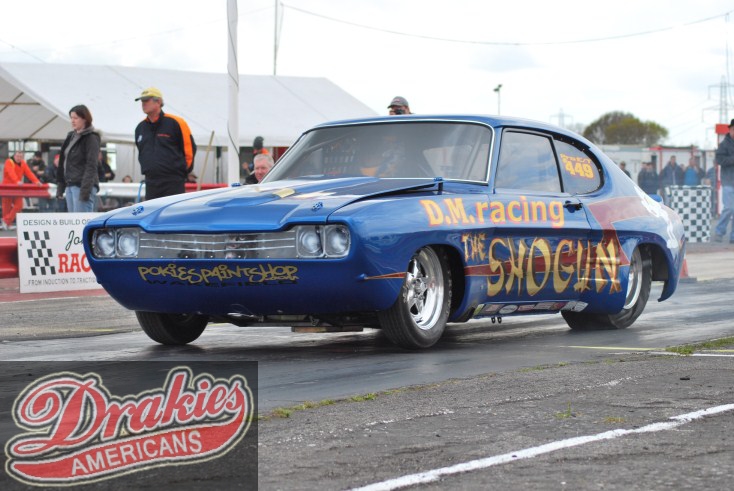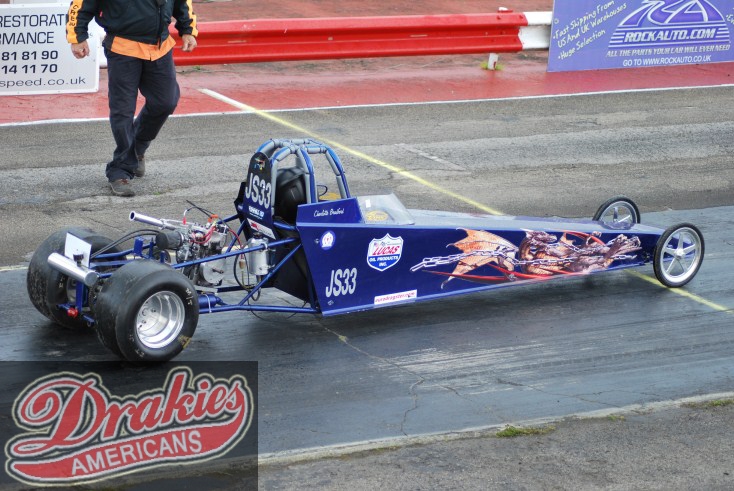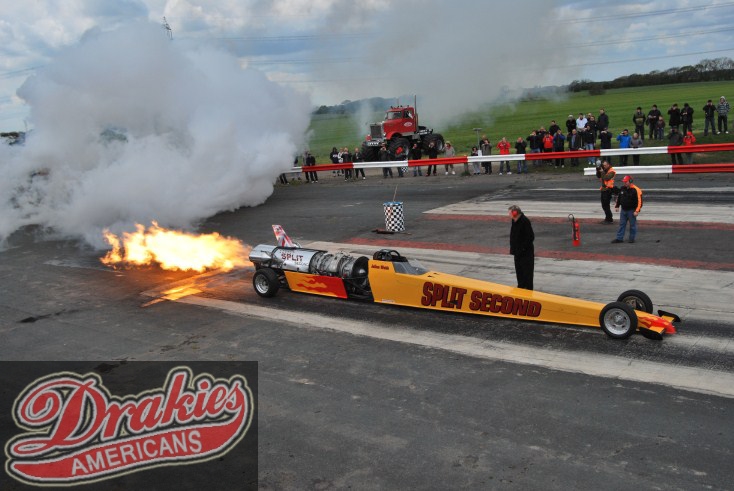 Julian Webb was along with the Jet Dragster Split Second and put a show on for the spectators running twice a day over the 2 day event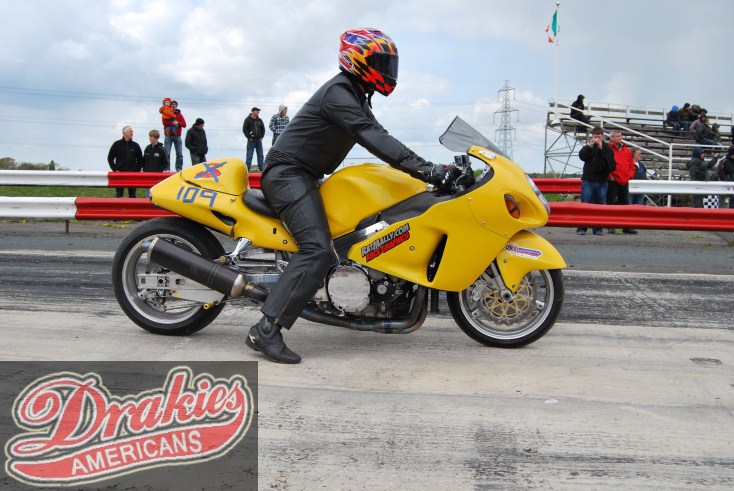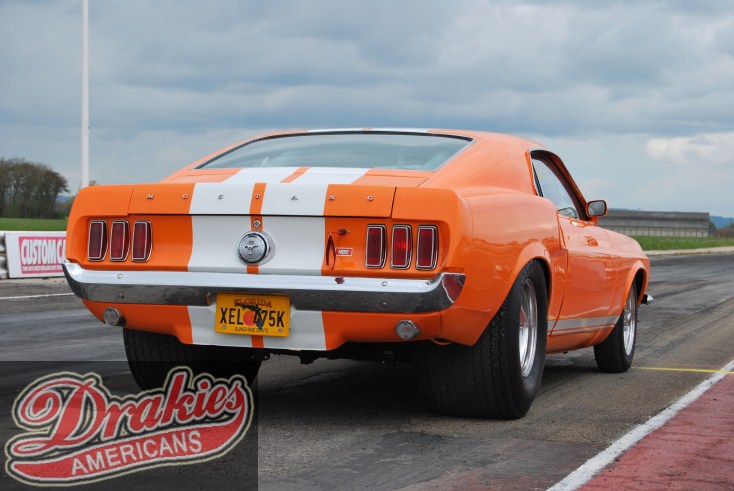 Well what can you say about that, stunning ass, you bet!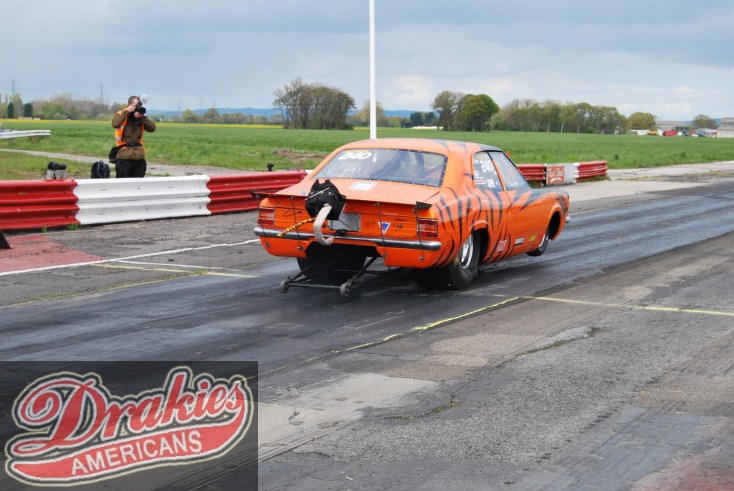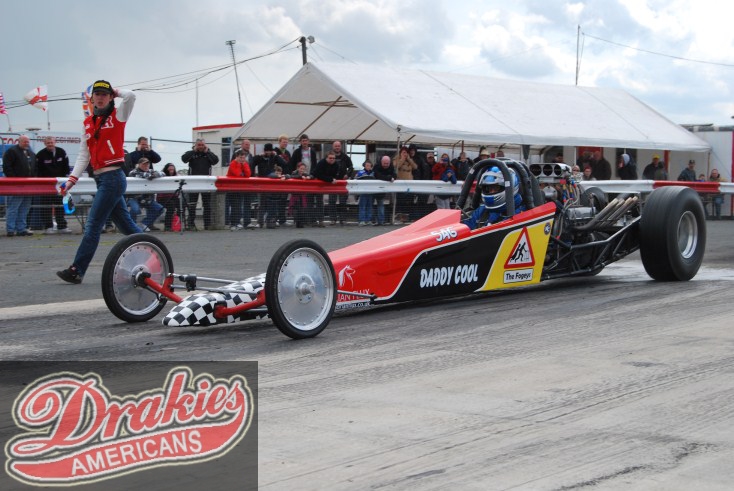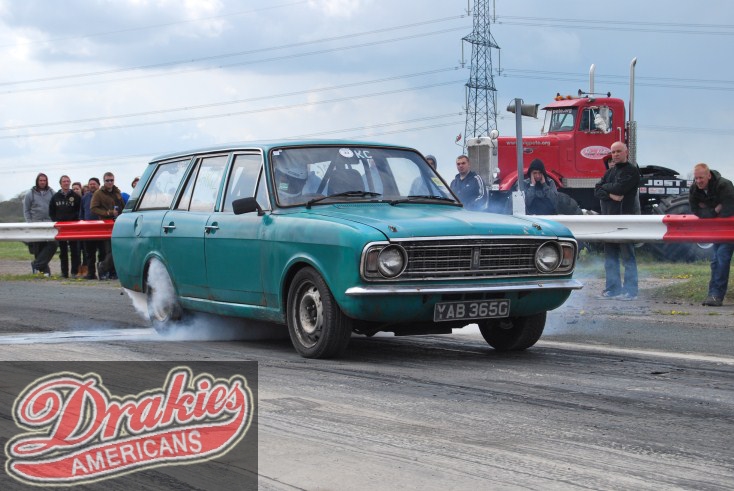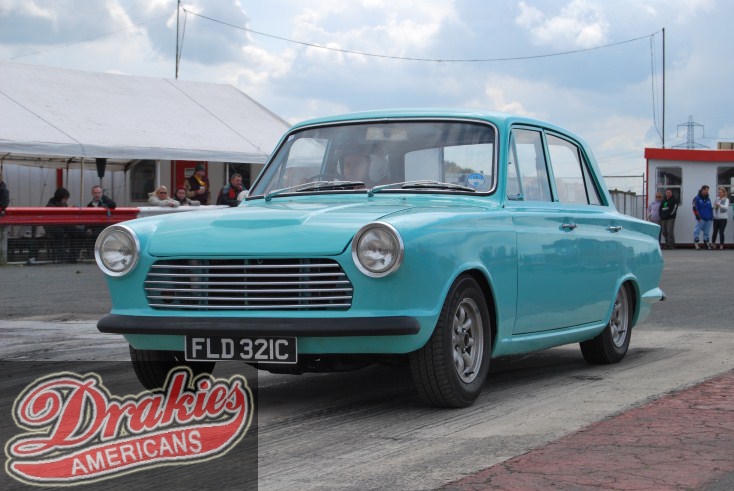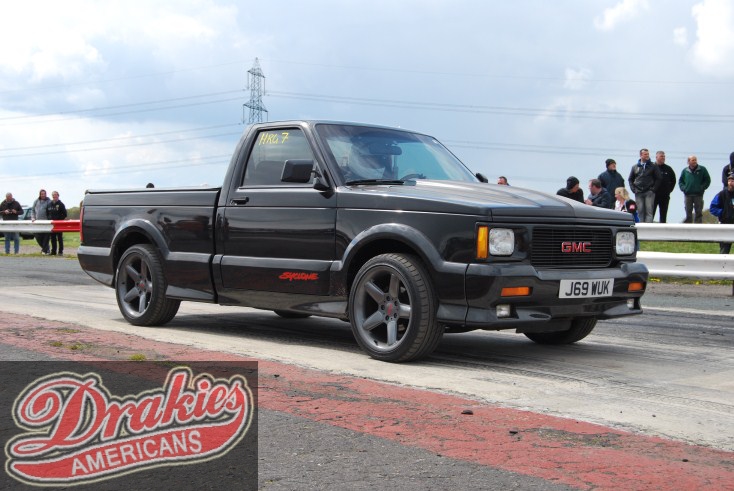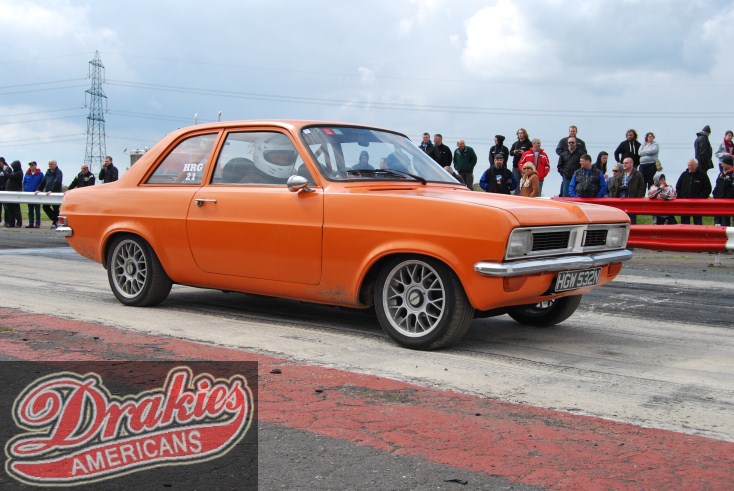 Vauxhall Viva, why not eh running a standered 1300cc engine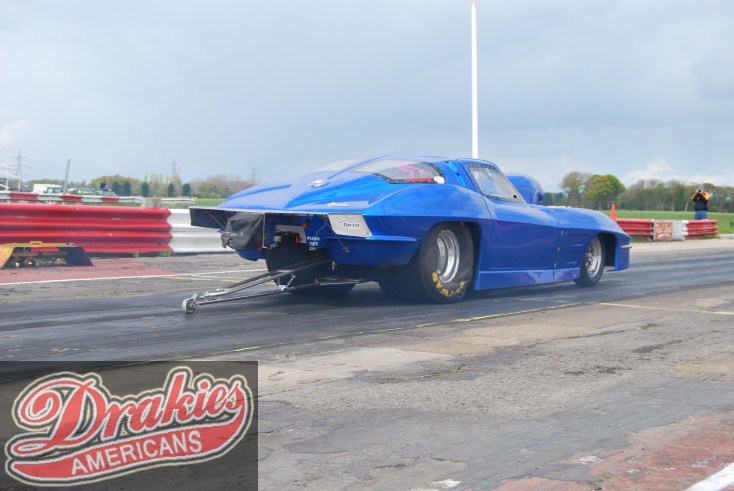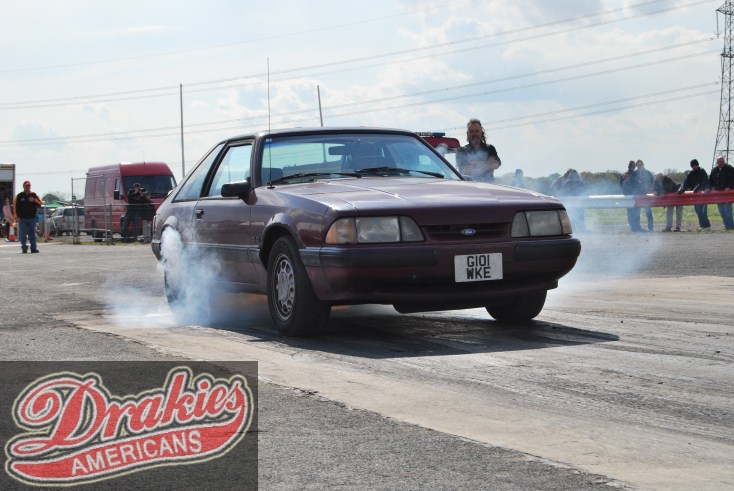 Dave Smith of American Car Magazine doing a cool burnout, dont ware the tyres out Dave you have a years racing with them!!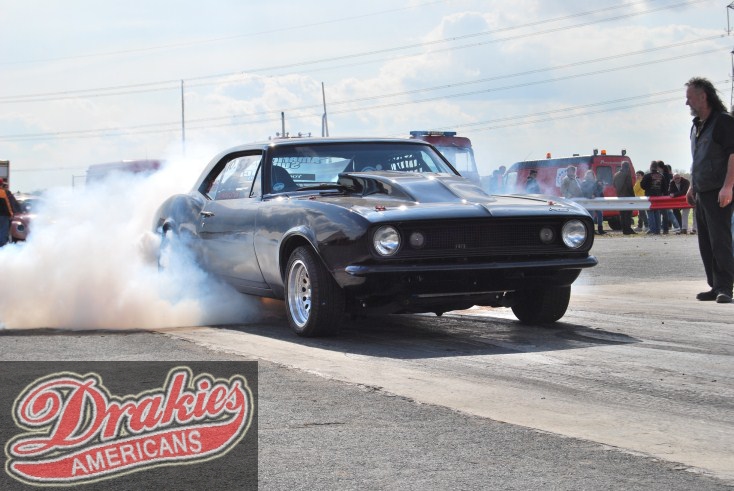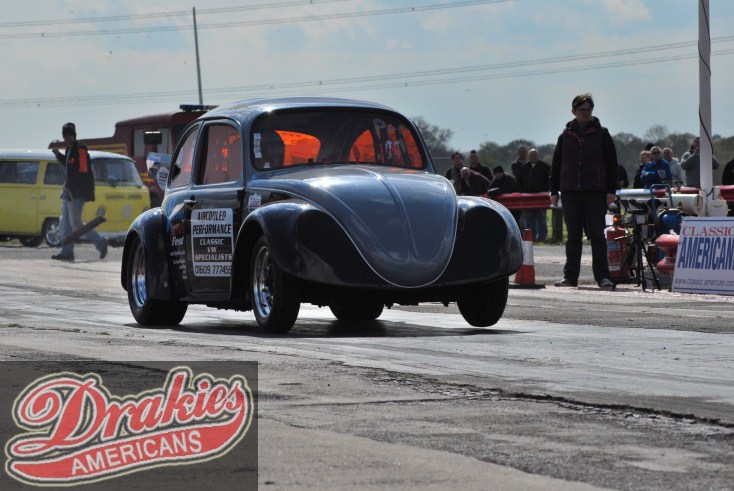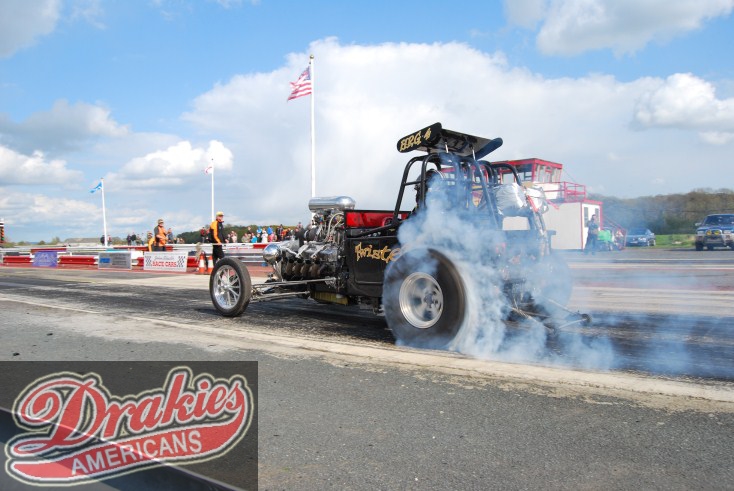 Andy Fadster had an interesting weekend running a 8.93 second pass at 173mph!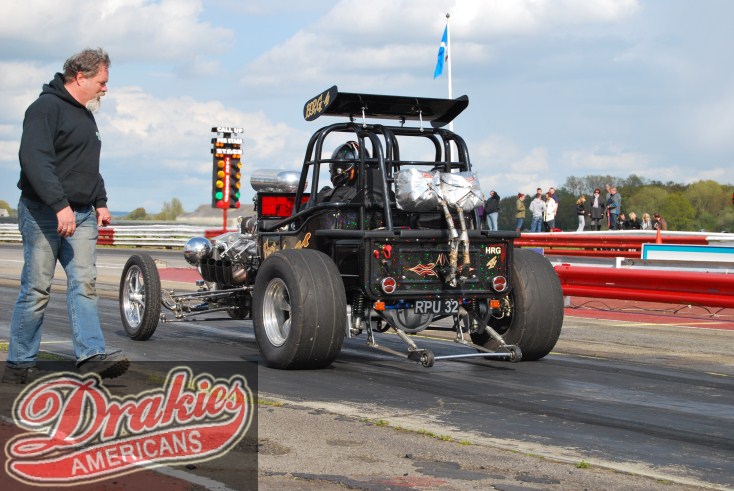 Just have a close look at the back of Twister here, that new paint job shows up a treat in the sunshine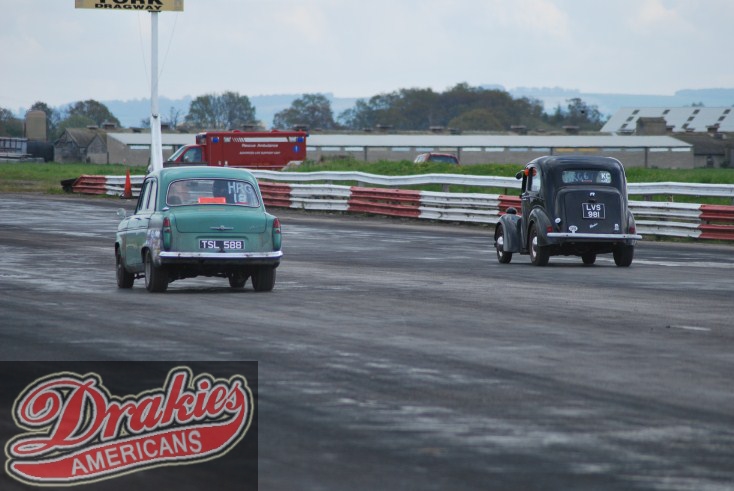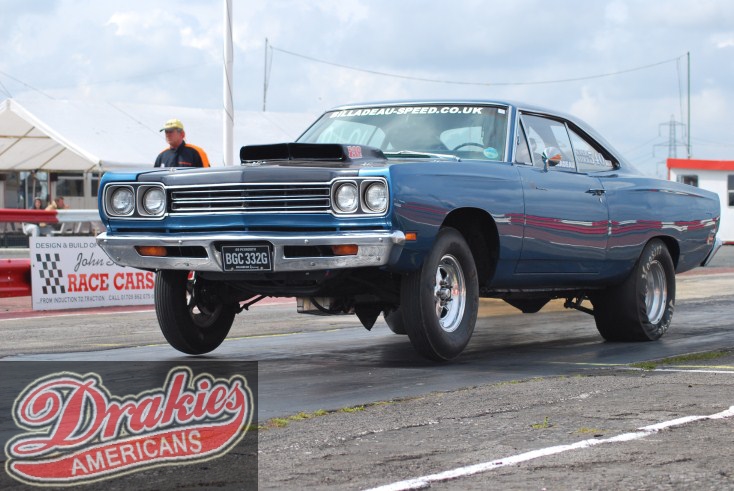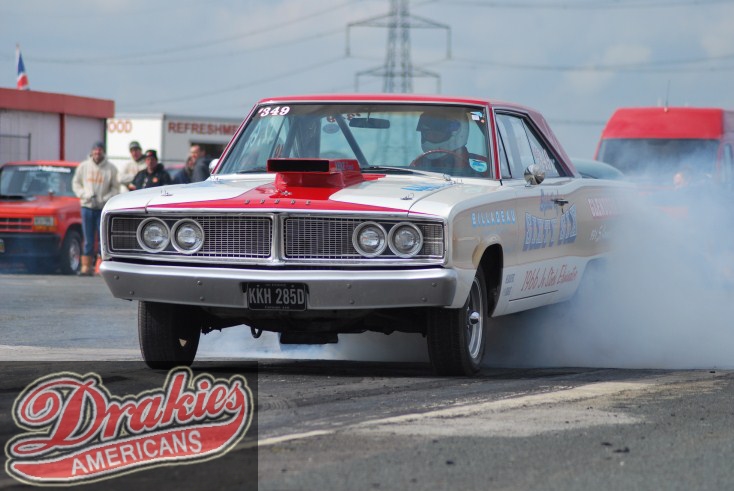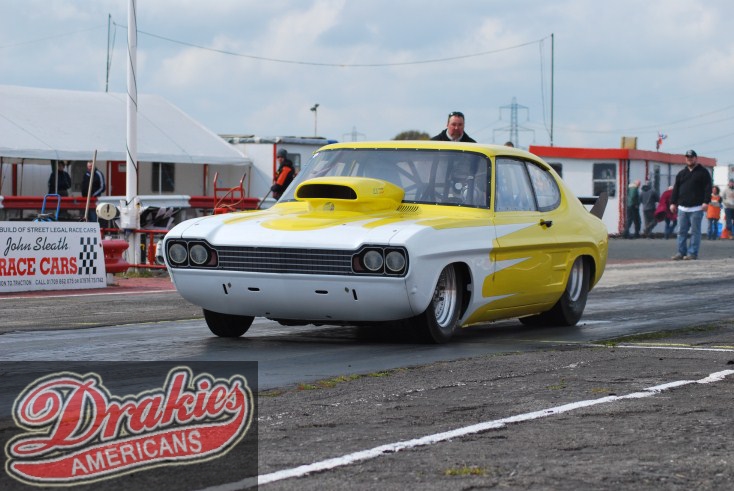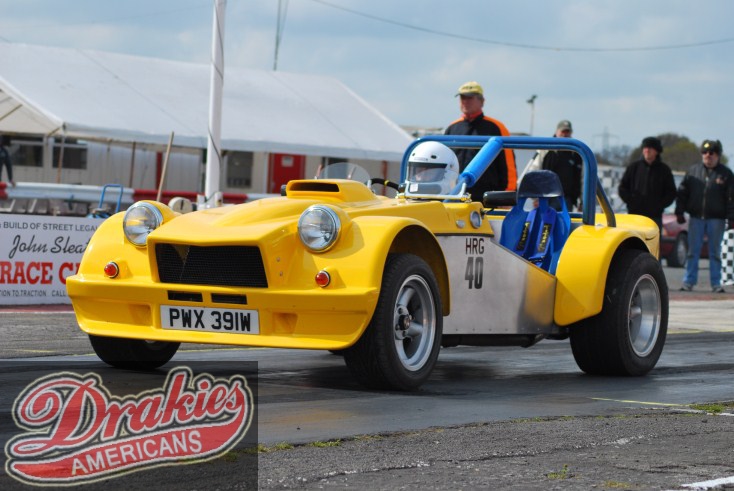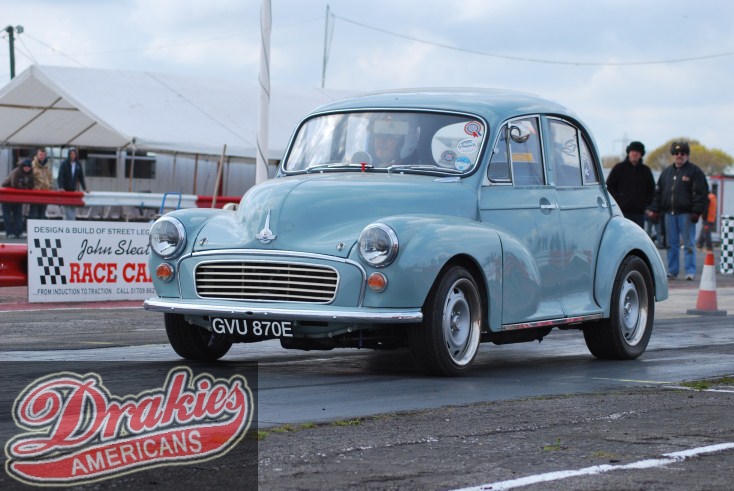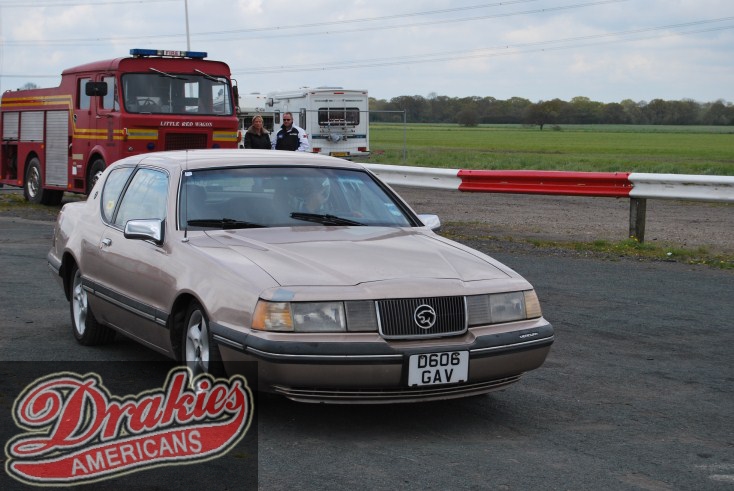 Take a good look you will see Des and a finger, thanks Des!!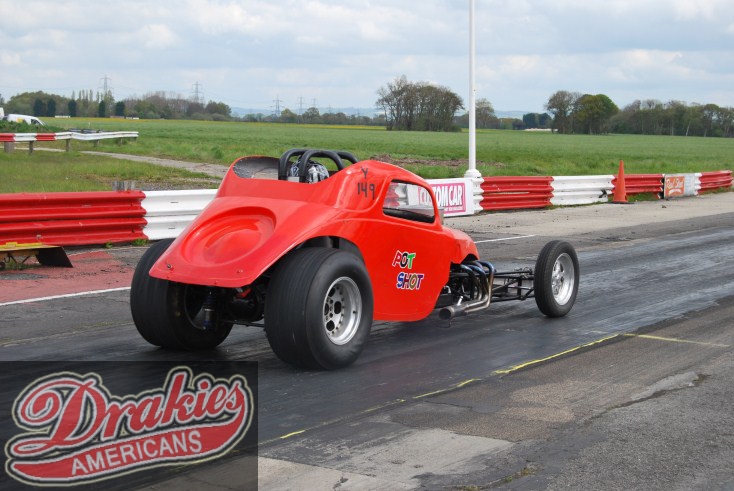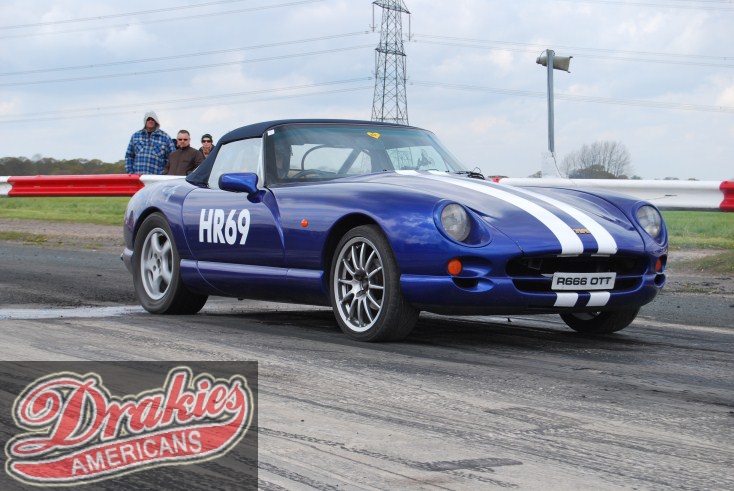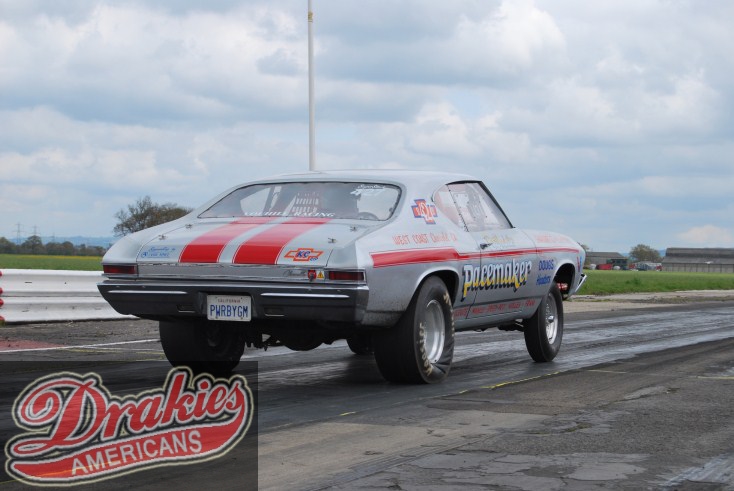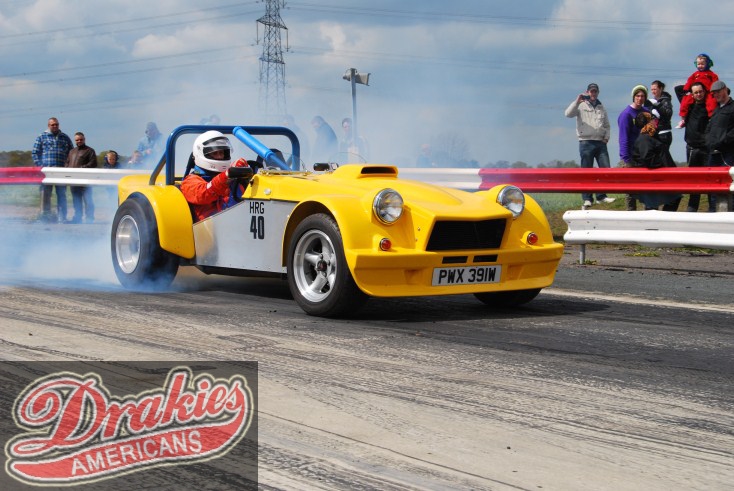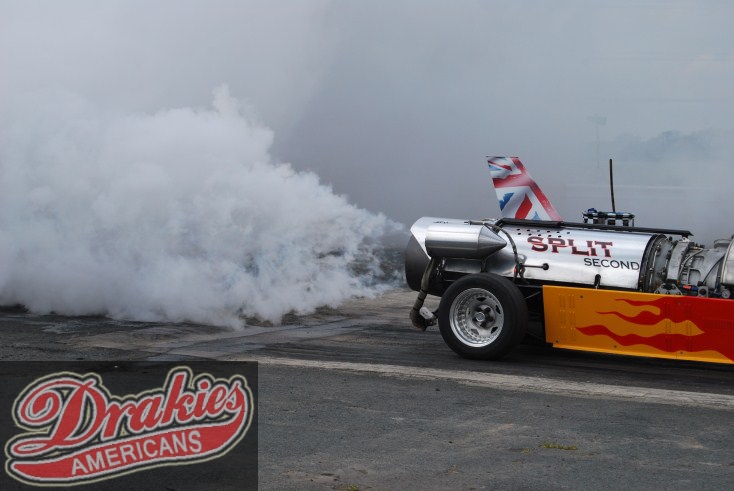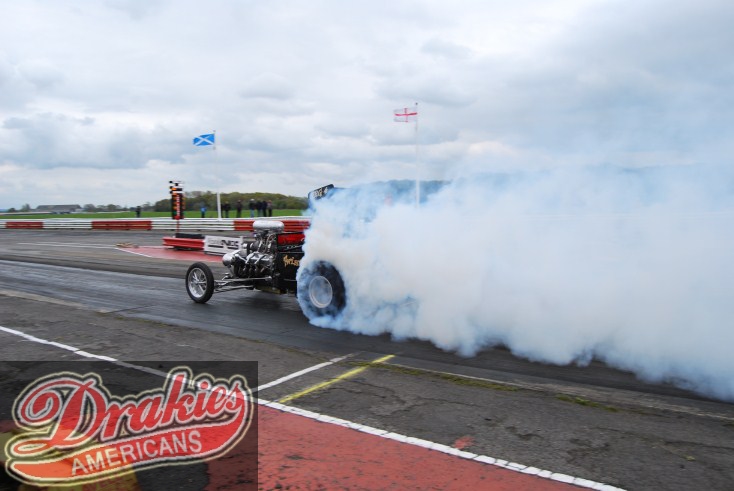 In the words of Mr Fadster "NOW THATS A BURNOUT!!"
See you Soon!!
All Pictures and contents are © of Martin (Drakie) Drake.
Please don't steal the picture's I have to earn a livung too :)