York Raceway Easter Nationals
As well all know England is not one of them places you can go away for the weekend and have pure beautiful sunshine and on a bank holiday you have a slimmer chance than normal! Trust me my friends Easter bank holidays in England are as un trust worthy as a present from your great granny at christmas!! Well we were not disappointed with freezing cold and rain over the weekend, but you may think that was the end of the story but its not. As always the spirit of racing and like minded people came together and made what could have been a drab horrible boring weekend one of the best of the year, friends getting together talking having a laugh and a catch up with a few beers about how their winter off and in the garage upgrades on the cars had been makes the cold worth standing around in. The track crew / marshals did there up most at keeping the track in good form and pushing brushes all 2 days from on and off rain off's kept the cars running down the 1/4 mile drag strip although all their efforts on monday the heavens opened and it was called at 3pm that the track was unfit to run on but don't think that's that we had sunday and part of monday for racing! So.... Lets Get Ready To Rumble.....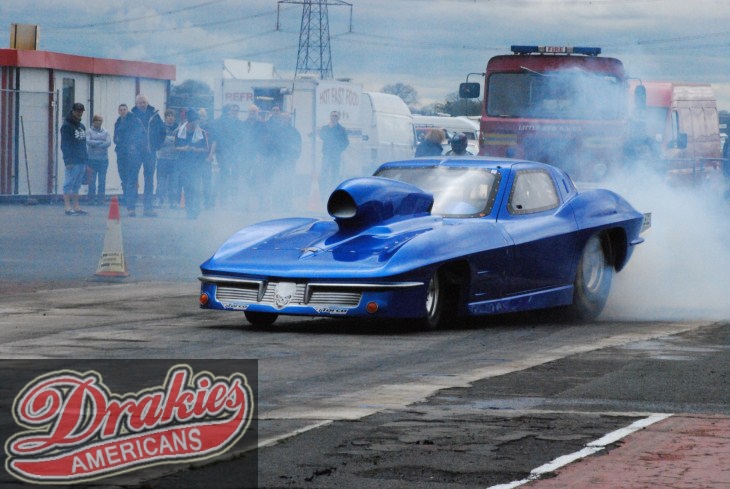 This fresh out vet only got chance to do one pass over the weekend but I am sure we will be seeing more of it over the year to come.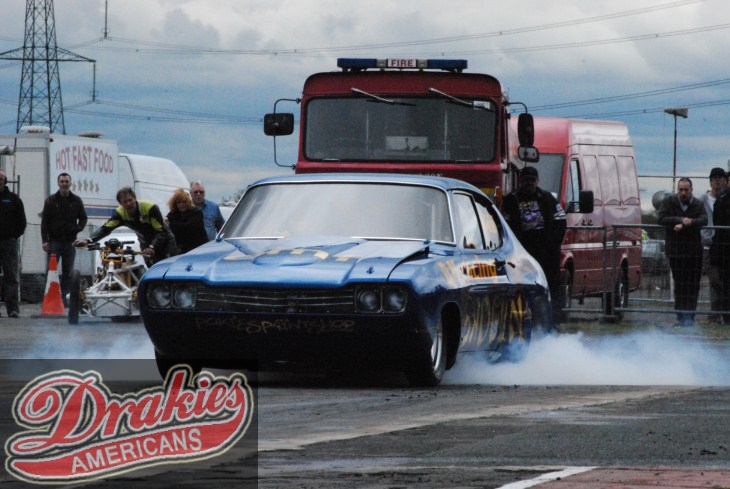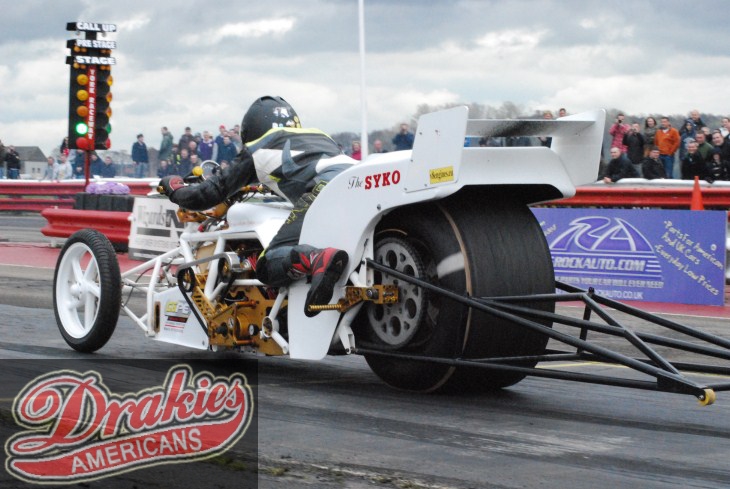 Graham Sykes was out with this reverse trike? looked good, sounded good and ran well on this testing run.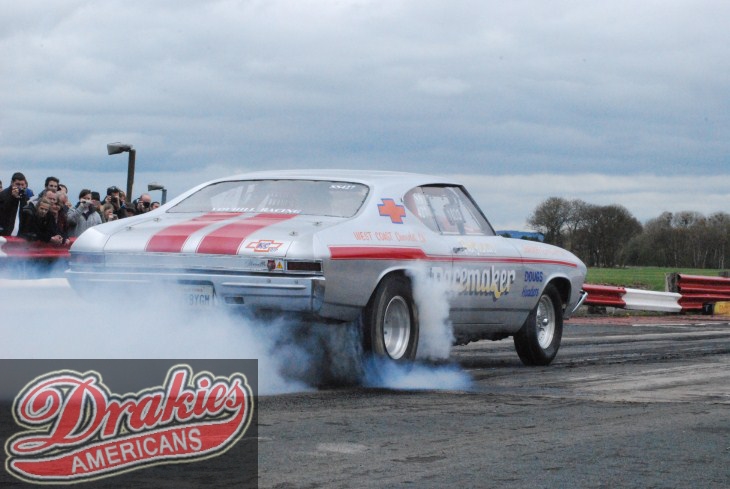 The American Super Stock guys were at York Raceway but because of the weather did not run a lot shame, see you next time guys.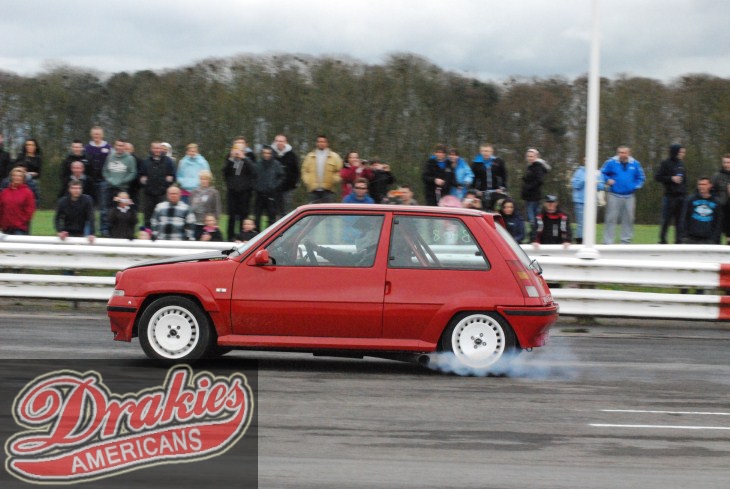 Some run what ya brung were giving it the beans all weekend.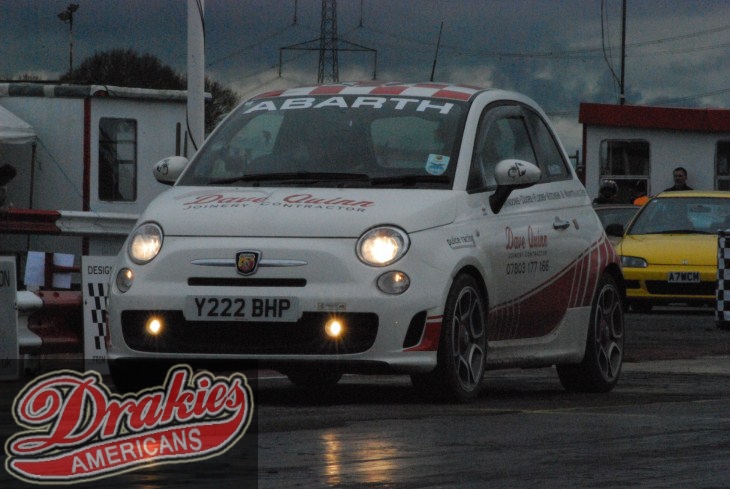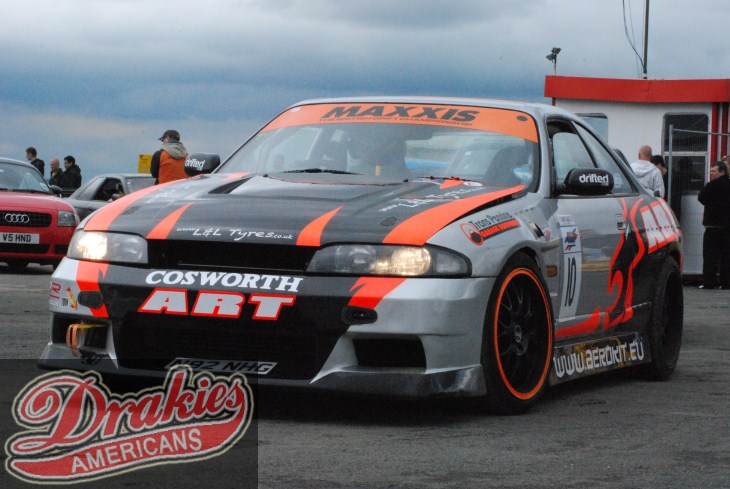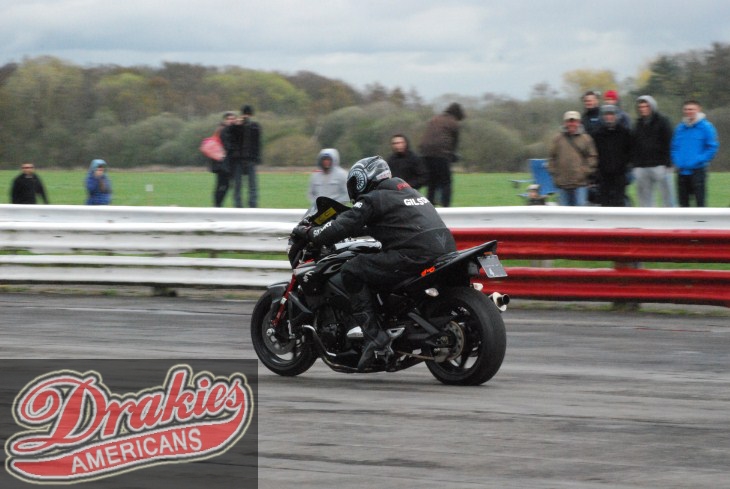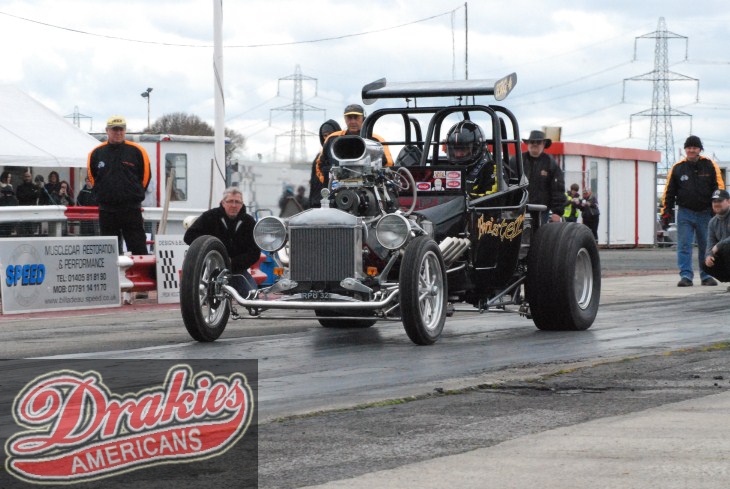 Andy Fadster was out with the freshly rebuilt 1923 'T' showing off his new paint job and despite the weather put down a 9.5 second pass at 155mph on pure pump gas.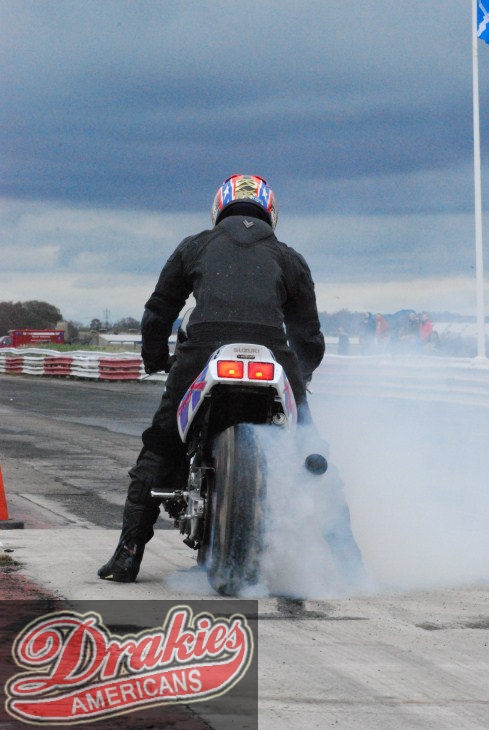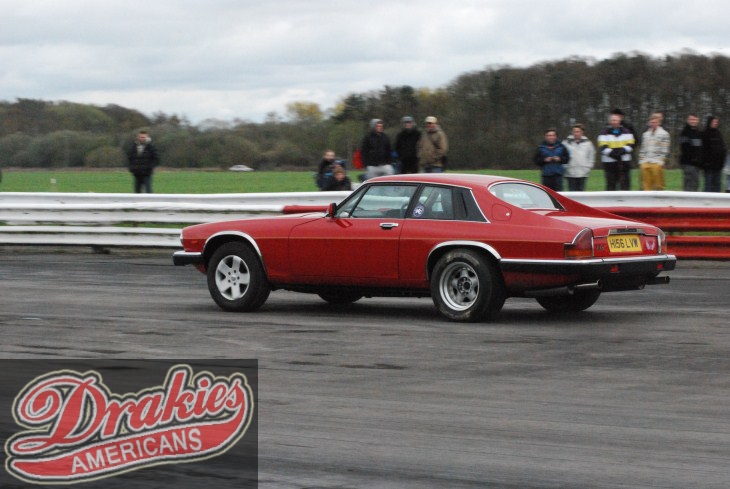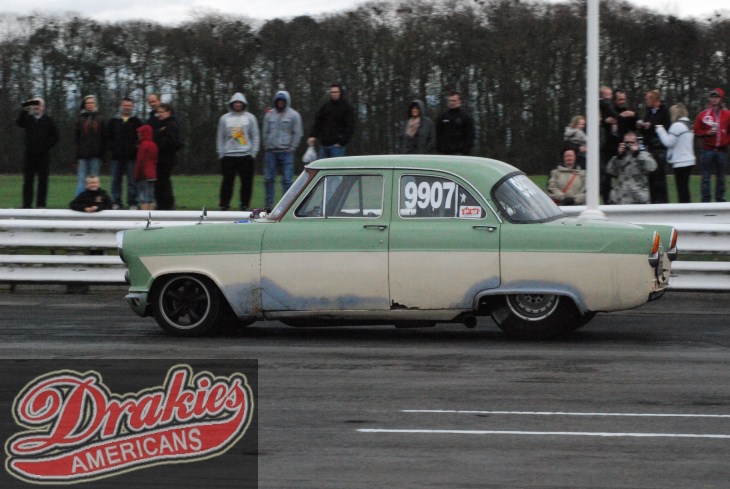 The NSCC were out in force for the first racing round of the year.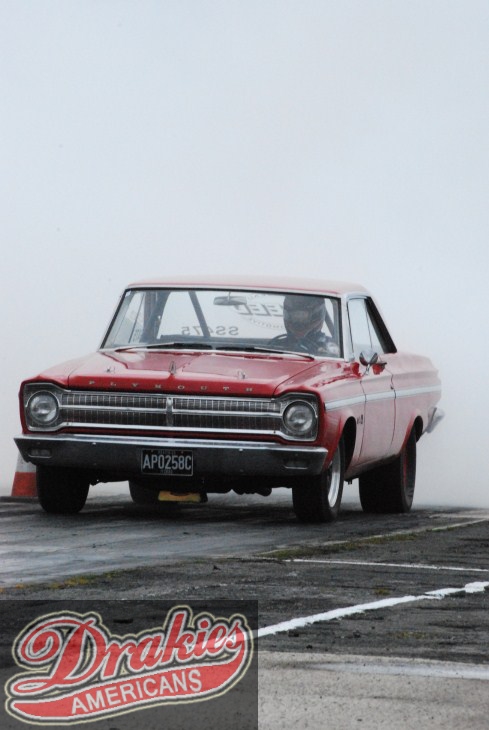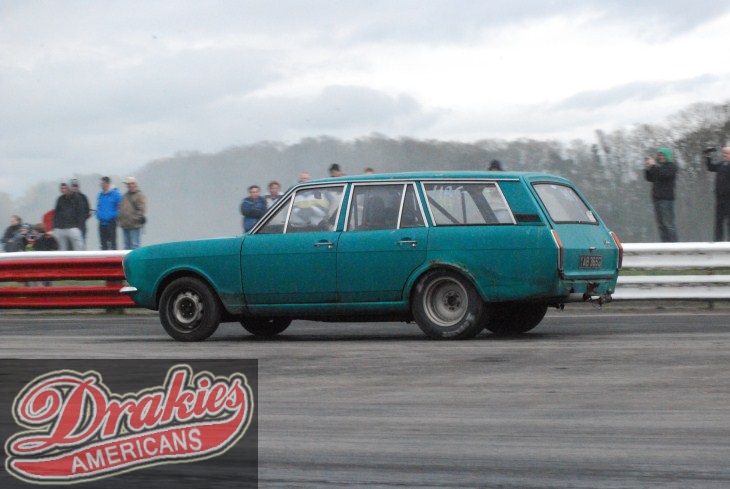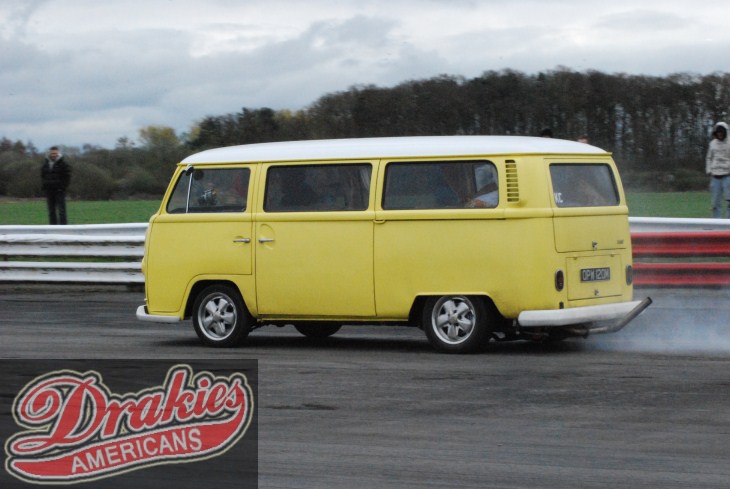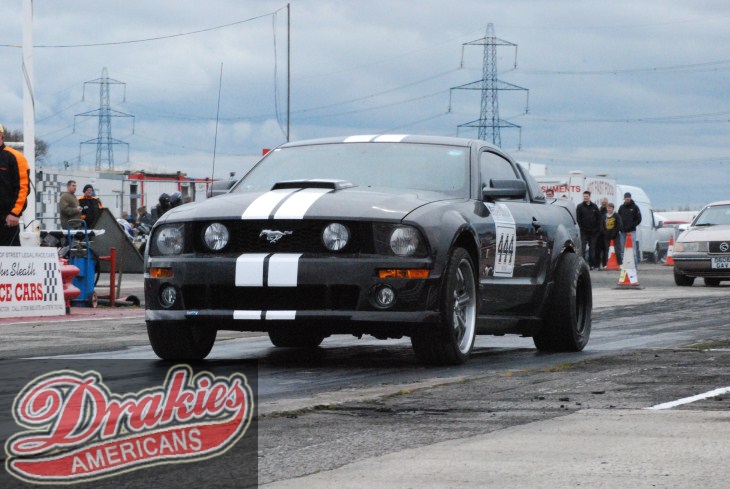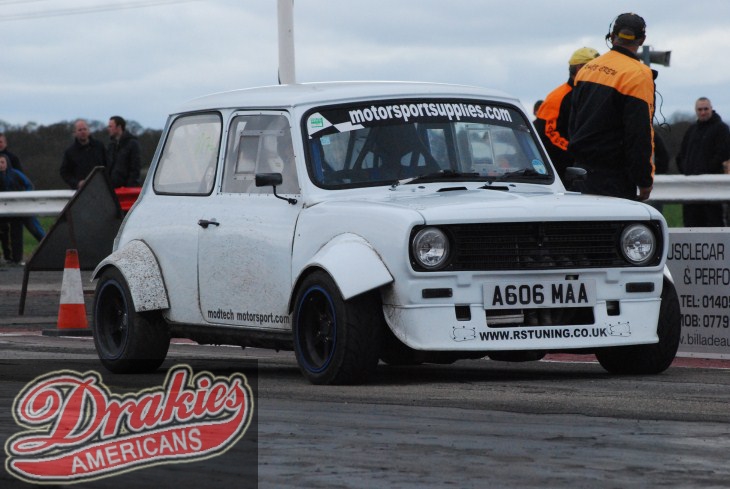 Mini V Beatle Shootout does what it says on the tin really!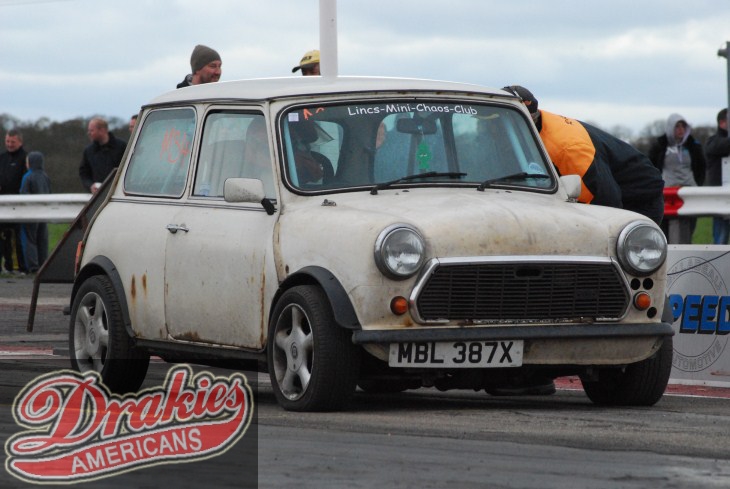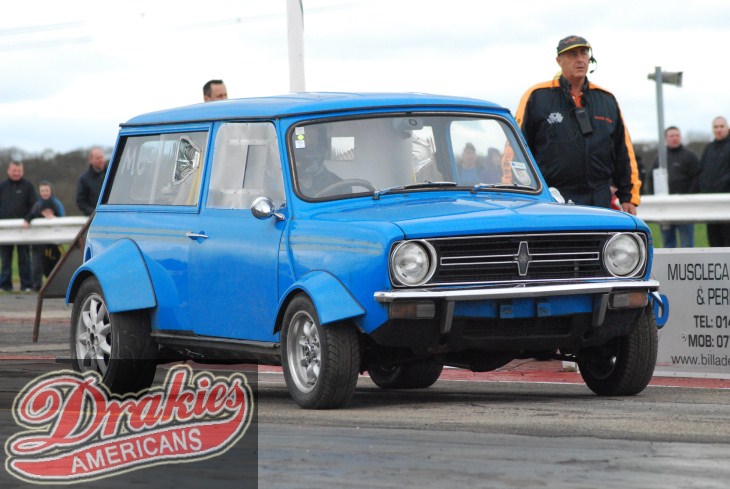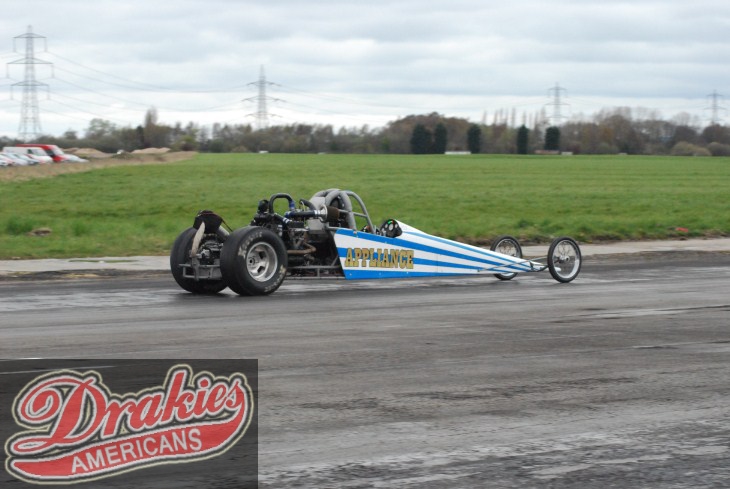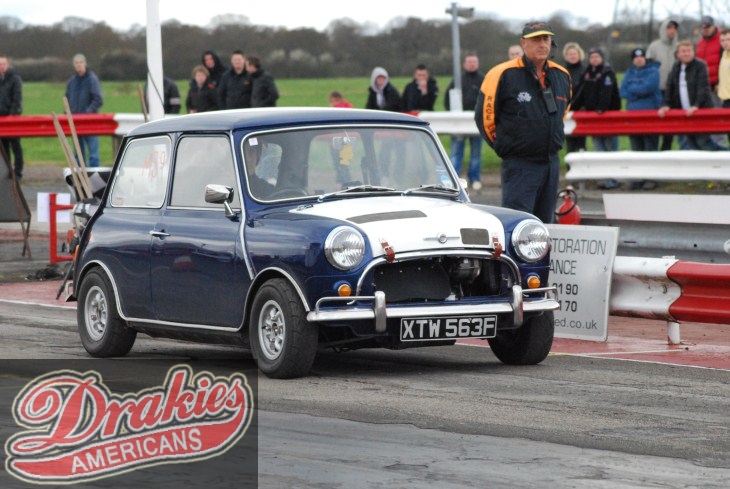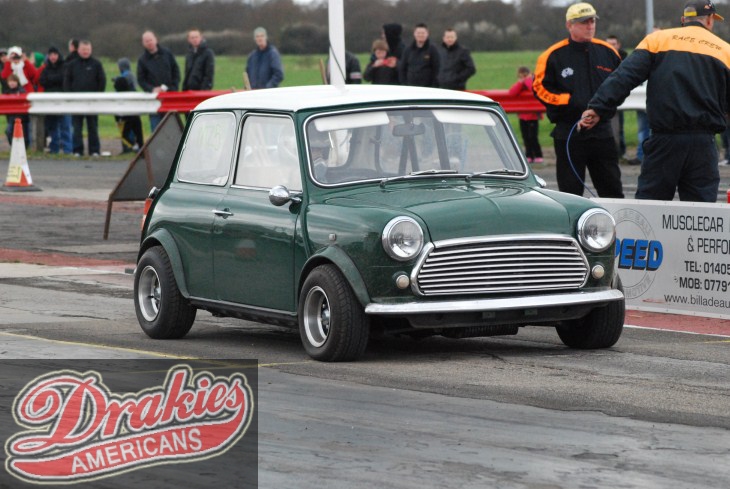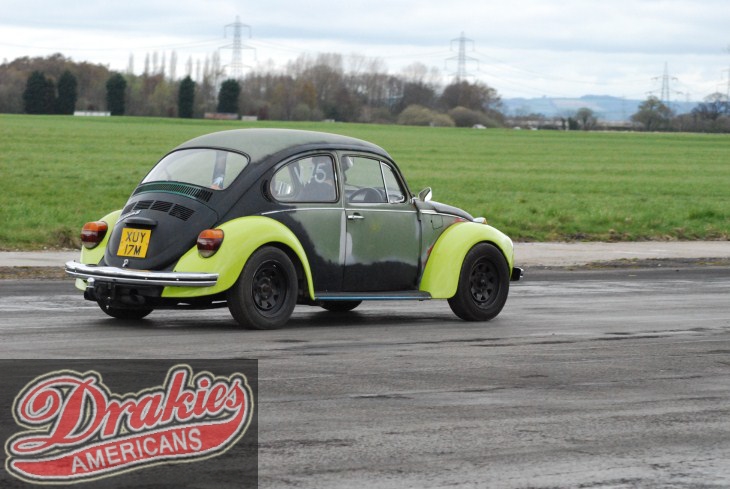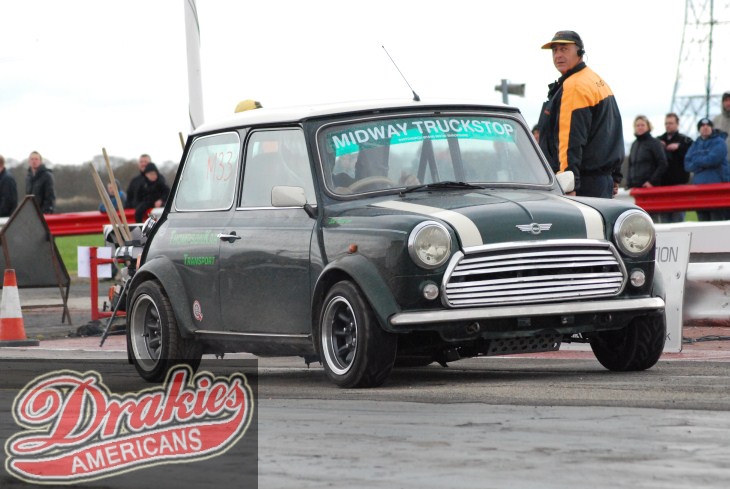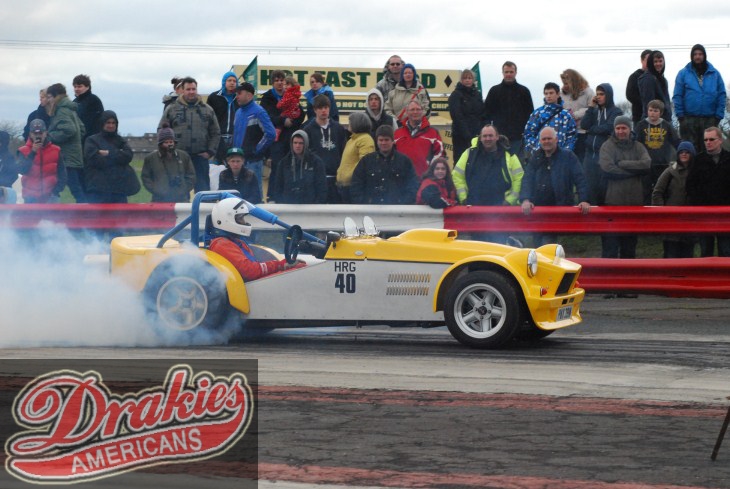 Russ was out with the Dutton after it had been having a bit of a rest over last year.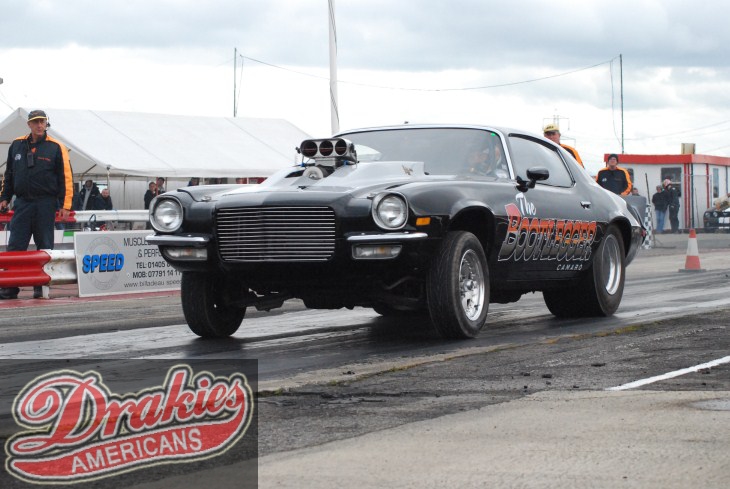 Simon Booth was back on the track with his 71' Camaro with a new look.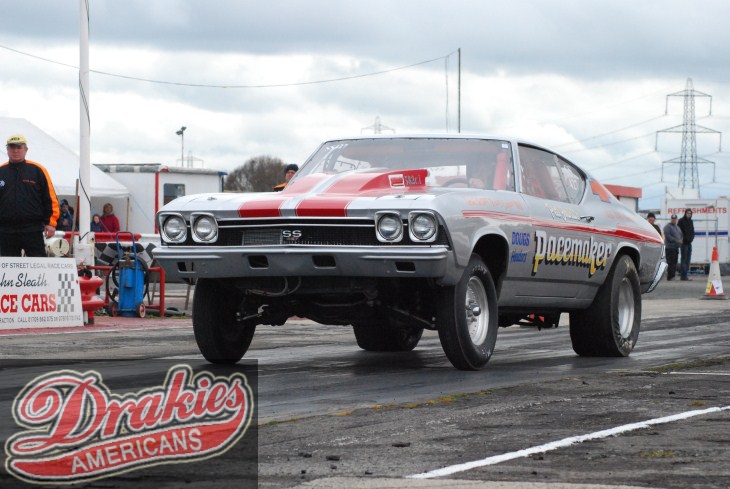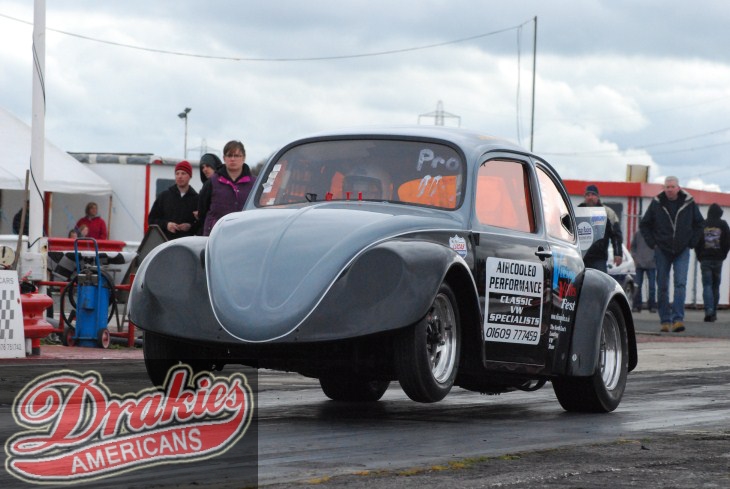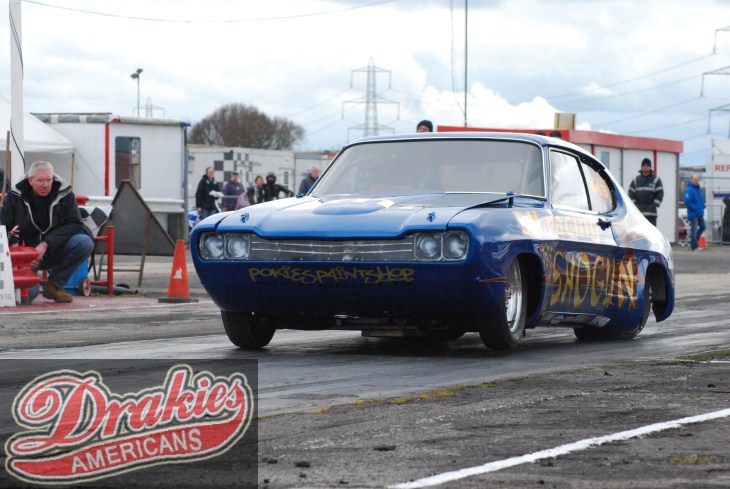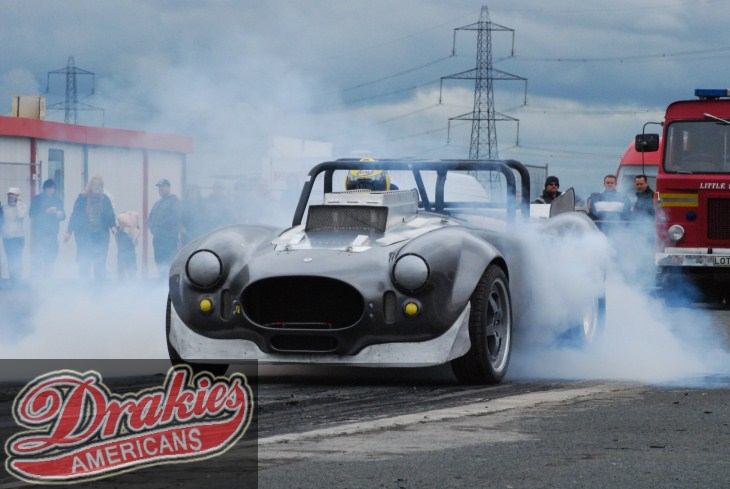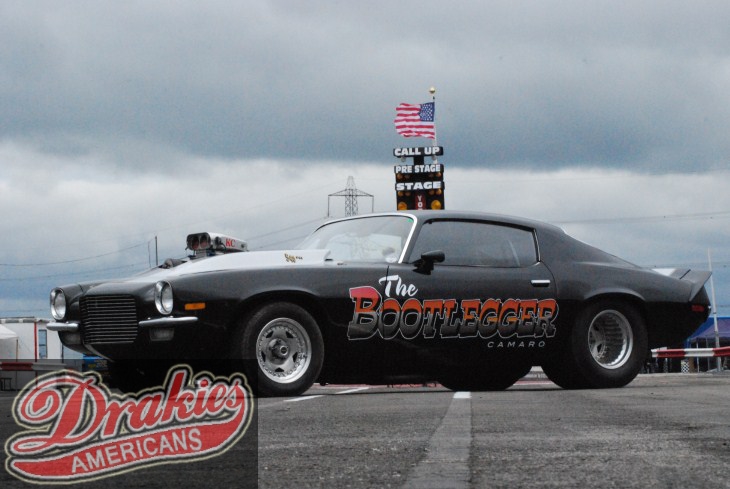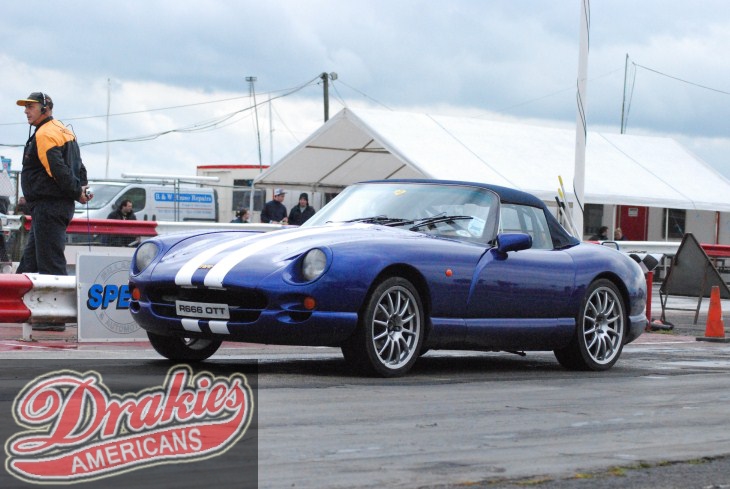 Derek Beck had been under the car the night before setting off to the track for the weekend fixing the gearbox and made it along to get the TVR down the 1/4 mile.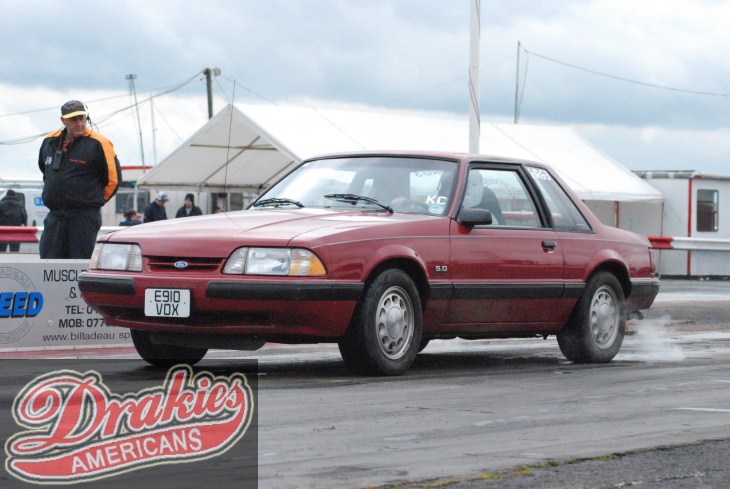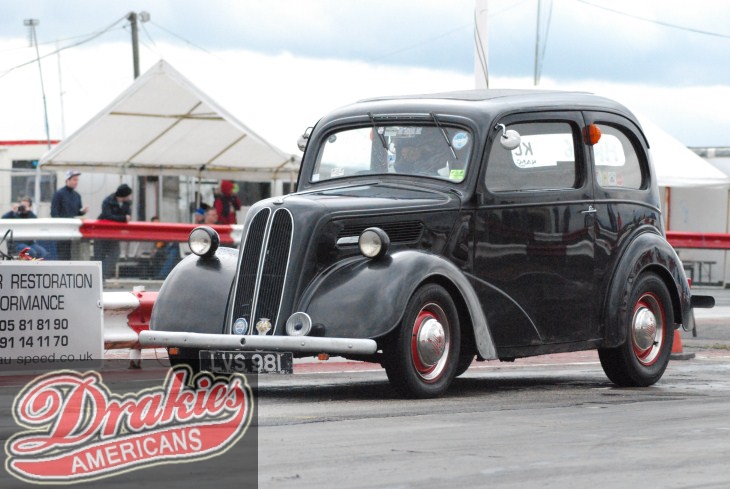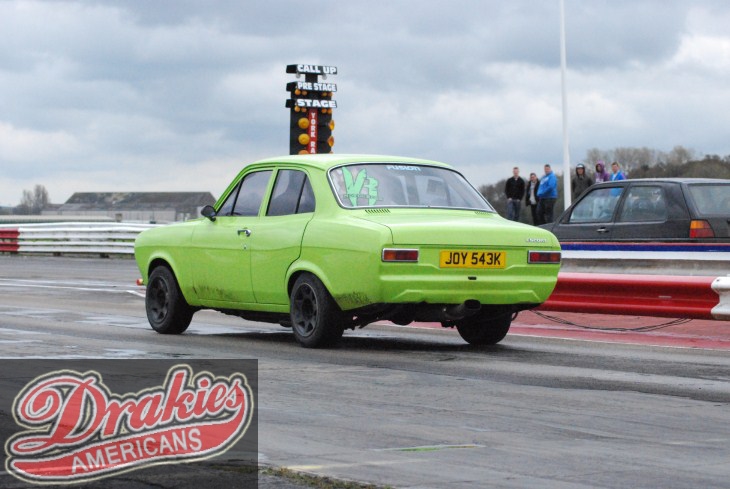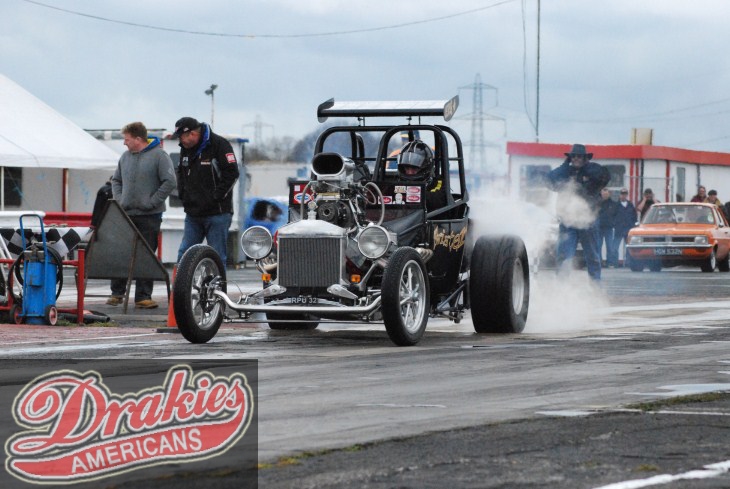 I myself am out this year with a new camera set up for 2012 so this was a test & tune weekend for myself, as it was my first racing weekend I was trying new settings and things, some worked some didn't! I am looking forward to the year ahead of fun. Many thanks go out to all at York Raceway without all the hard effort of keeping the track so people could take a car down it in the weather we had to deal with as without all that effort it would have been a total wash out.
Its 2012 the racing has started, Stay safe & Have Fun!
See You on the Track Somewhere!!
All Pictures and contents are © of Martin (Drakie) Drake.
Please don't steal the picture's you can purchase my pictures Via my Drakies Americans Merchandise Page on the Main Page, Thankyou.