Yanks Weekend Shakespeare County Raceway
I have never done the Yanks weekend and as its in March I was itching to get to a Drag Strip and get my fix again and standing a few foot away from cars on the start line trying to capture that image that I know will be amazing to look at every time I look at it just gets my blood pumping it always has and it always will, I don't think their is a bigger buzz in life than feeling the power smelling the burning rubber and the sniff if Nitro as they pass you. In life you have things that happen to you without anything you can do about it but there are things in life you can control things you set your own destiny on and this is mine, for as long as I live I will always be at a Drag strip as much as I possibly can and the Yanks Weekend is the perfect start of the year.
I have heard that the Yanks Weekend is one of the quiet weekends of the year but to be honest it was ok about the same size as the Nostalgia Nationals was about 4-5 years ago it had a steady flow all day and the Nscc & Supercharged Outlaws were their also Backdraft Slingshot but for the first time ever we had the most Competition Coupe's 4 of them what an outstanding turn out!!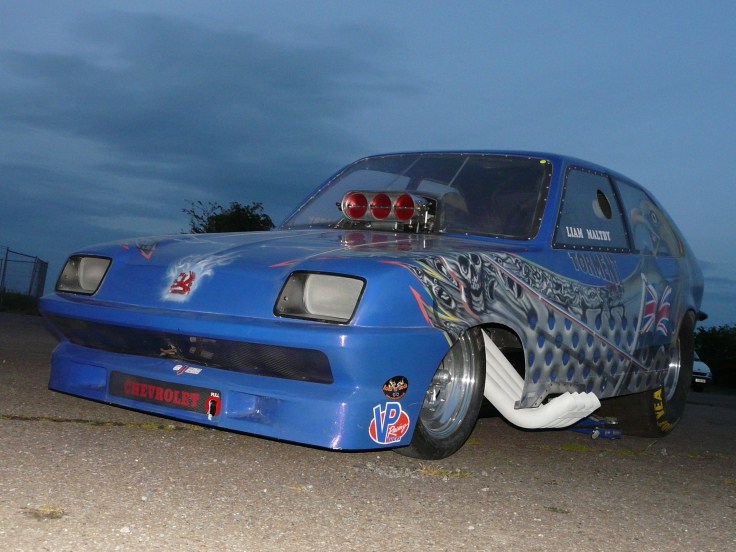 A Night shot of Liam Maltby's car he had a set of new slicks to try out that weekend and had some good results out of it as you will see later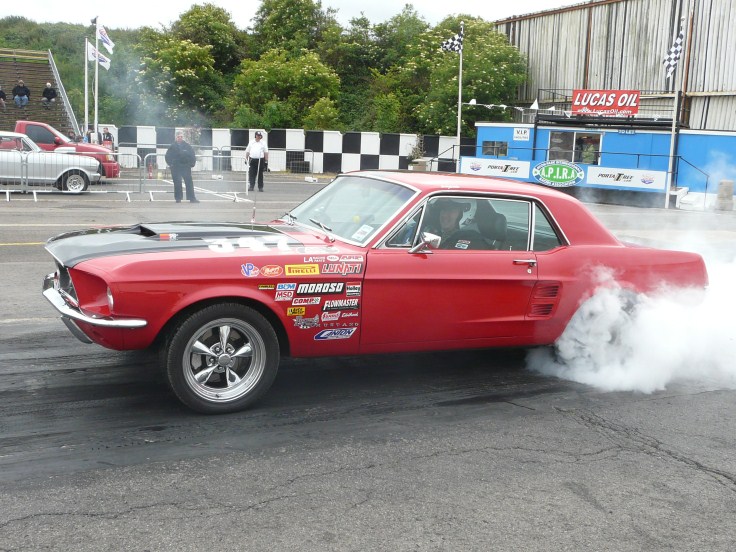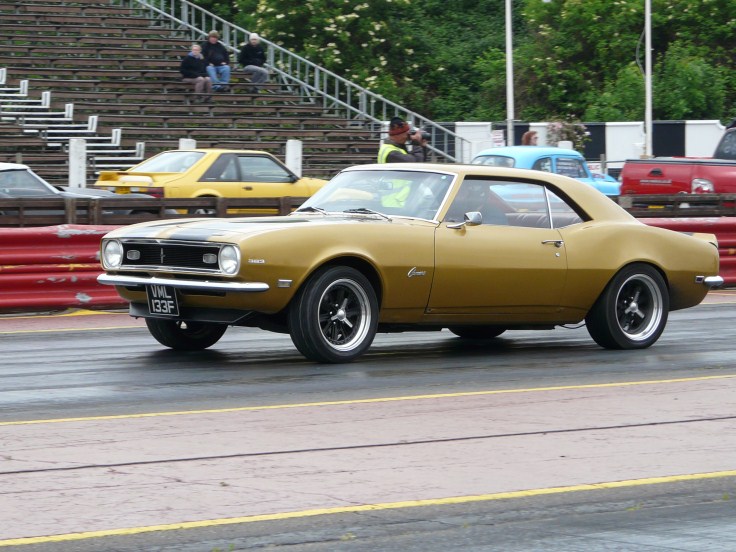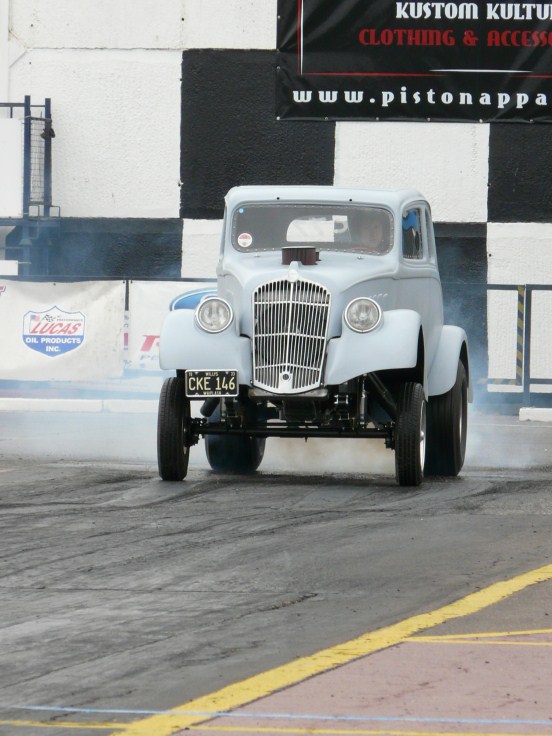 The Gasser Circus was out for their first round and are now sponsored by the NSRA UK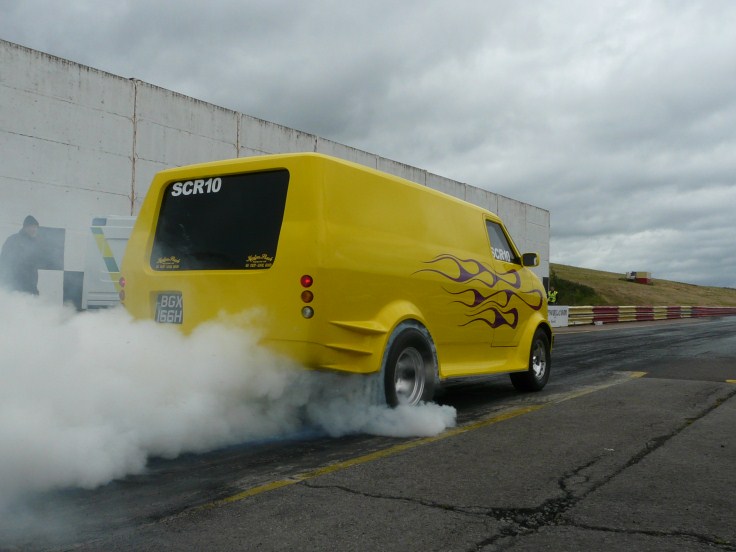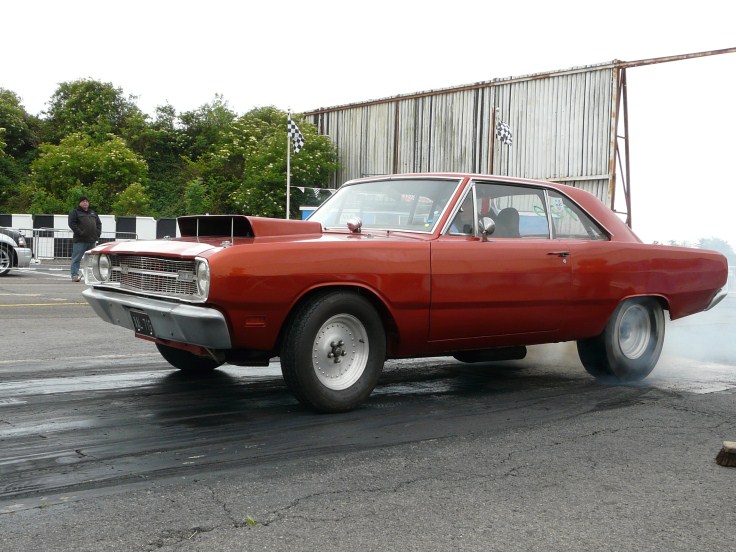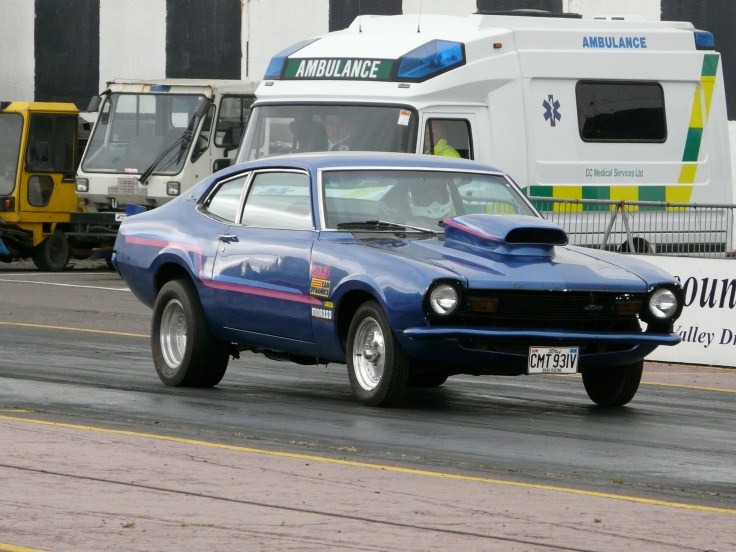 Tazz Racing were their aswell with the monster Fiat 126's & this stunning Vett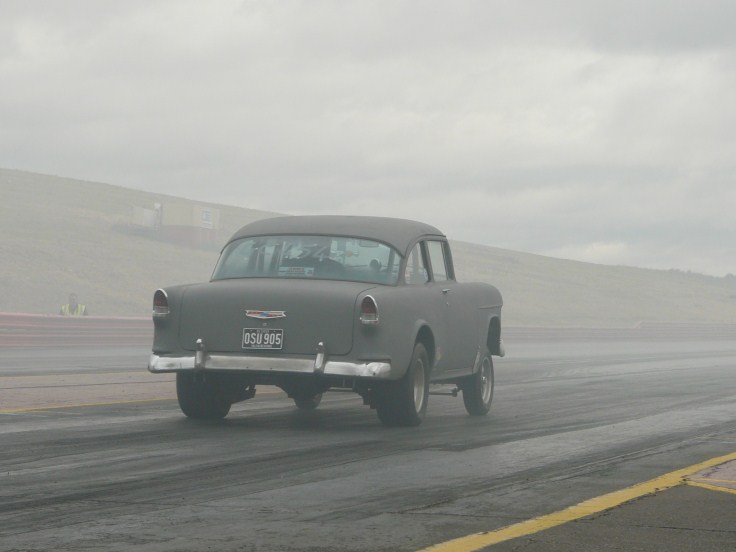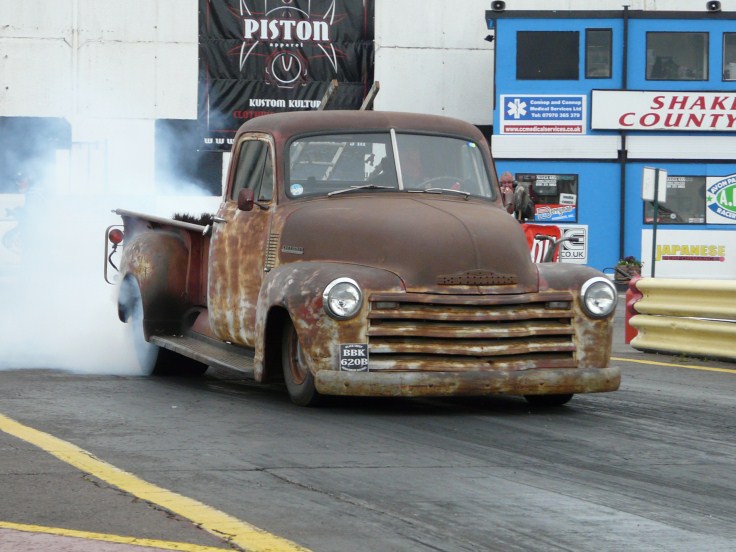 This pick up was having a really good weekend but on Sunday the rear diff gave out a real shame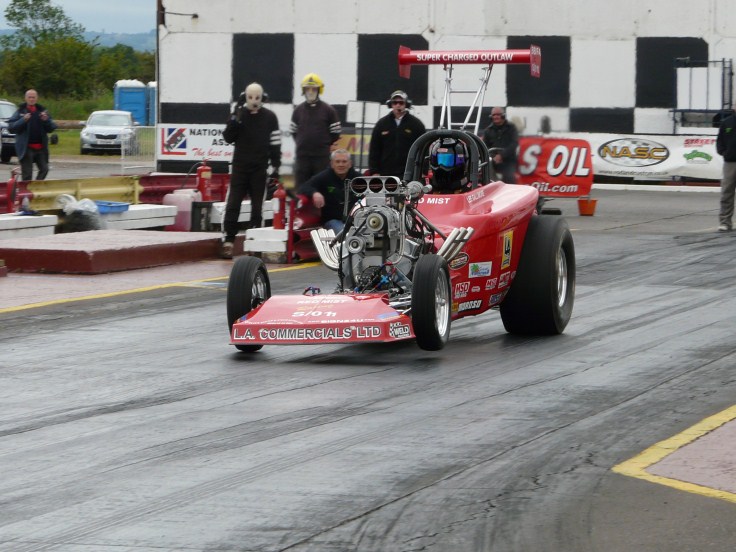 Lee Gallimore was giving it all he could and pushing Red Mist to its Max!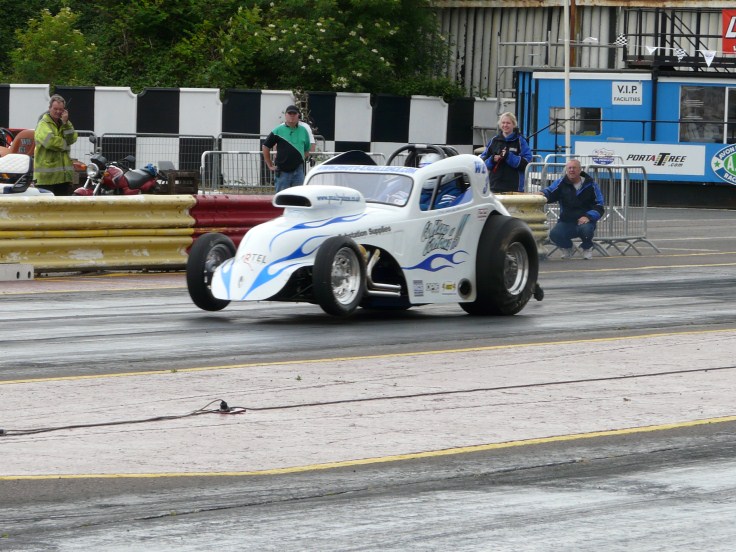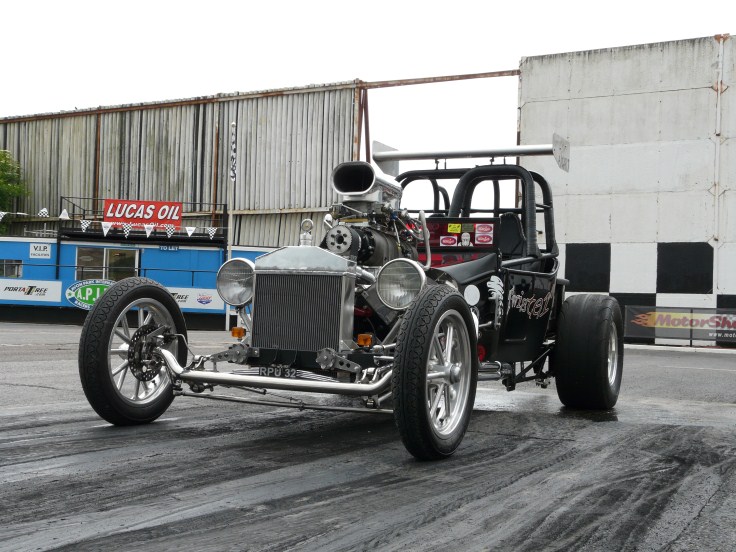 Andy Fadster was on his first test runs of the year with the Jago 'T' after a extensive rebuild over the winter and the new Motor build by the Littlefields in the USA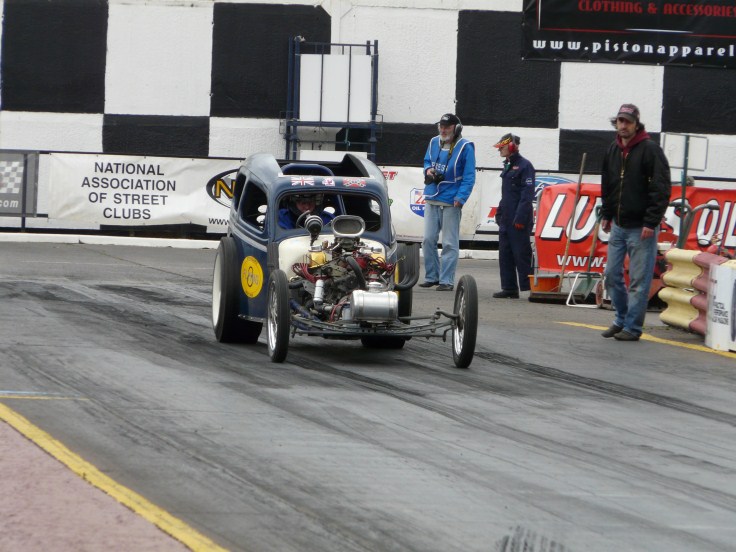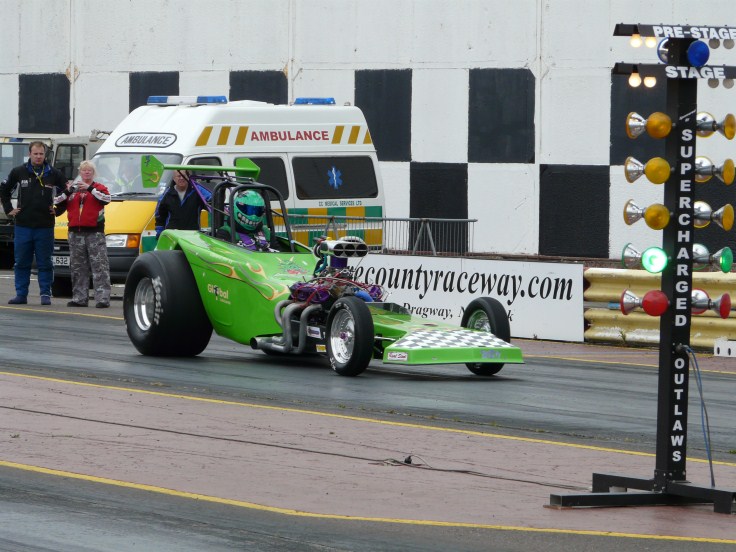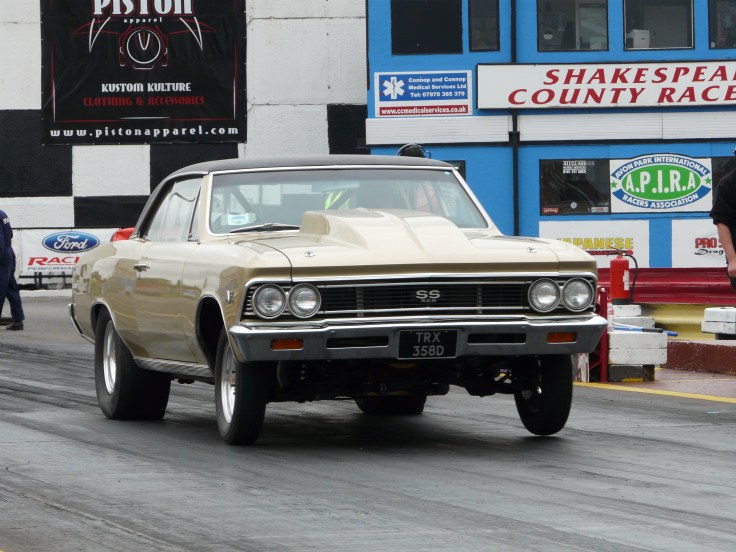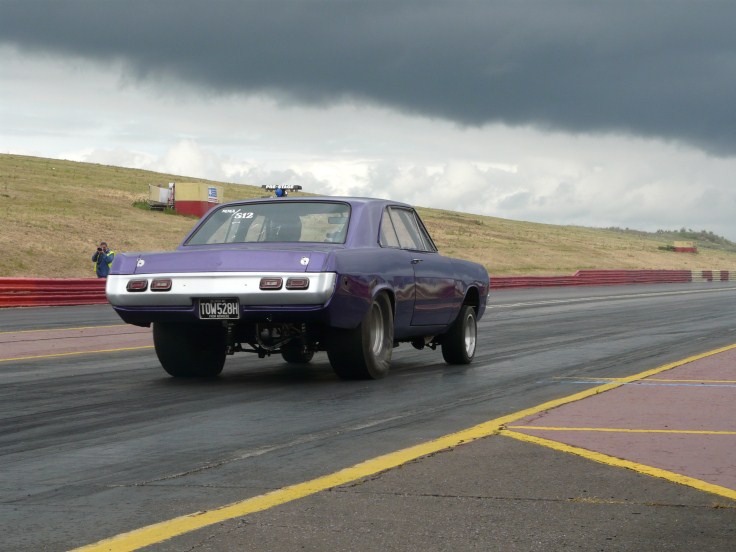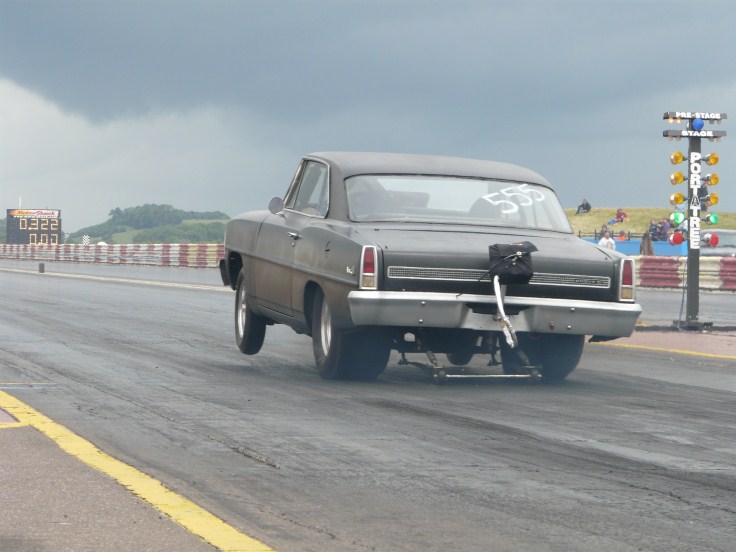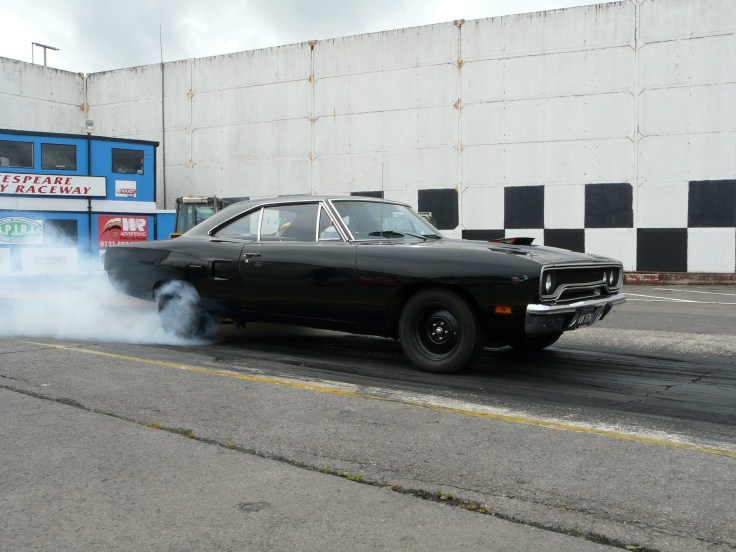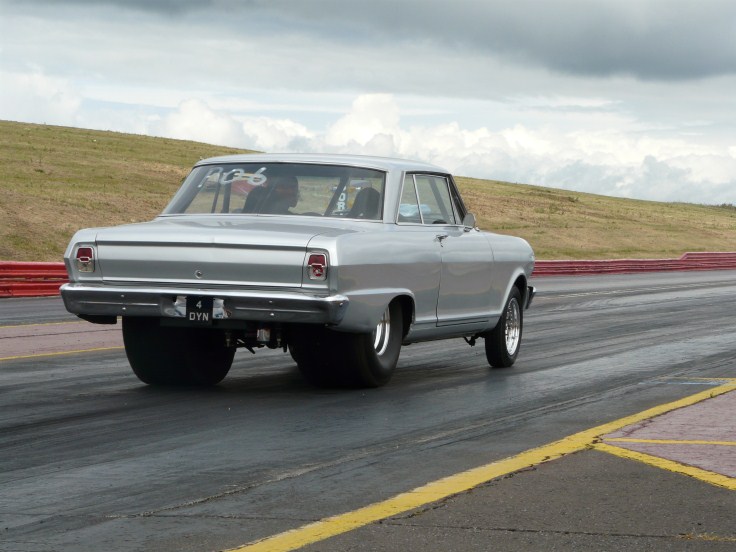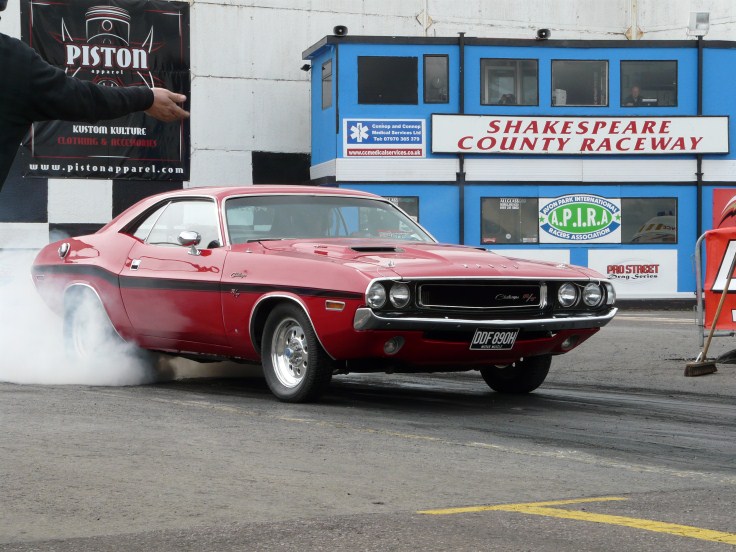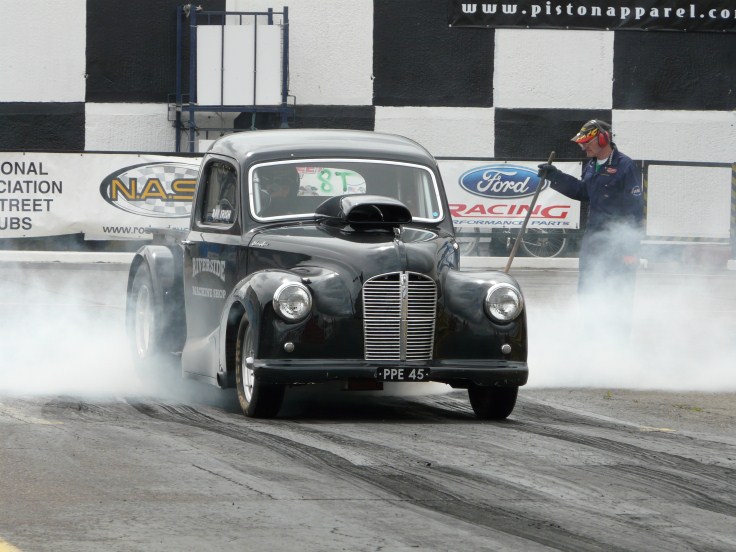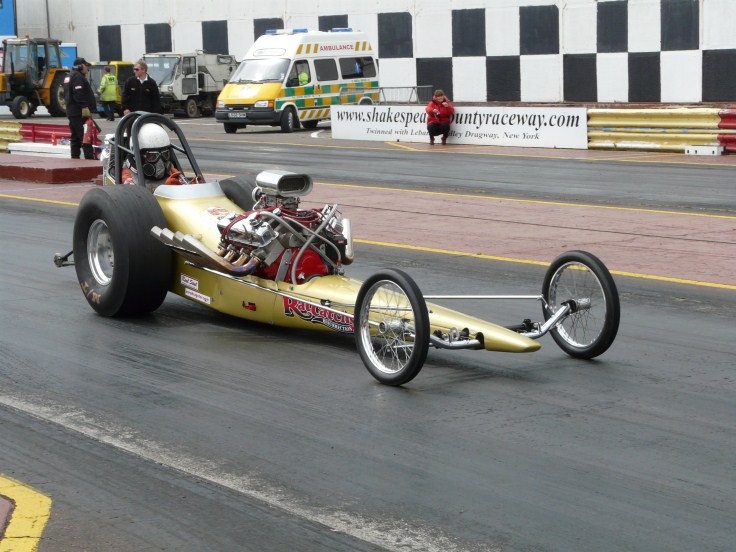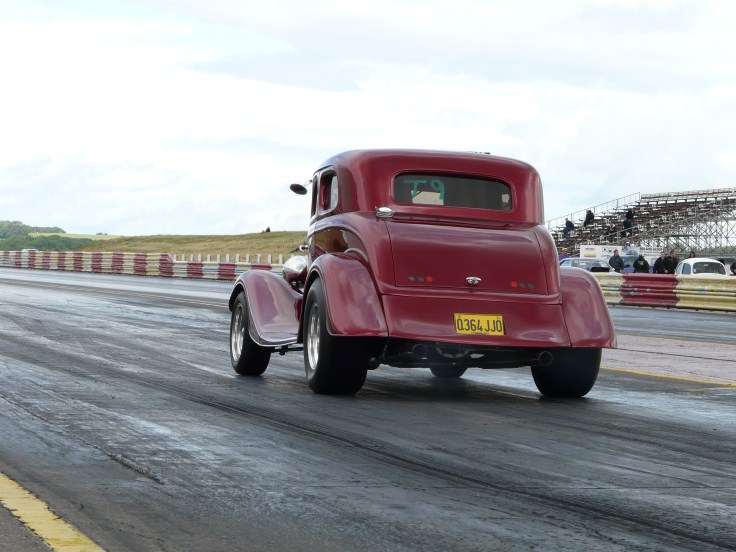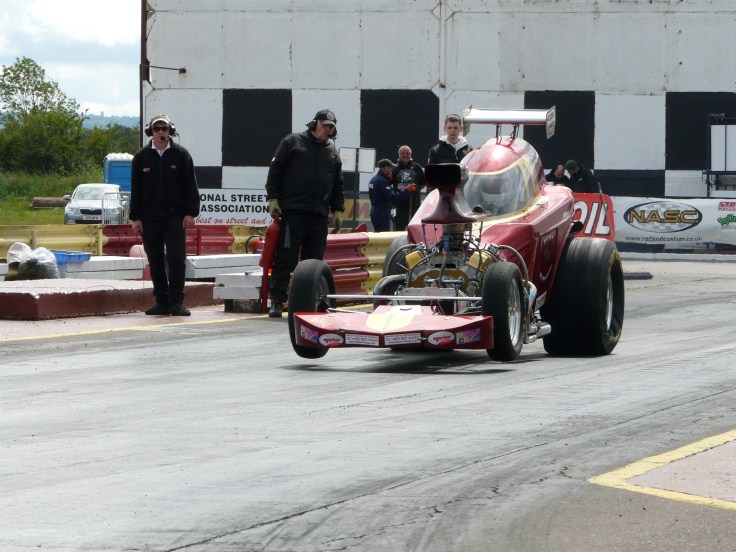 Pony Express was pulling some good times but gave us a show of wheel stands on nearly every pass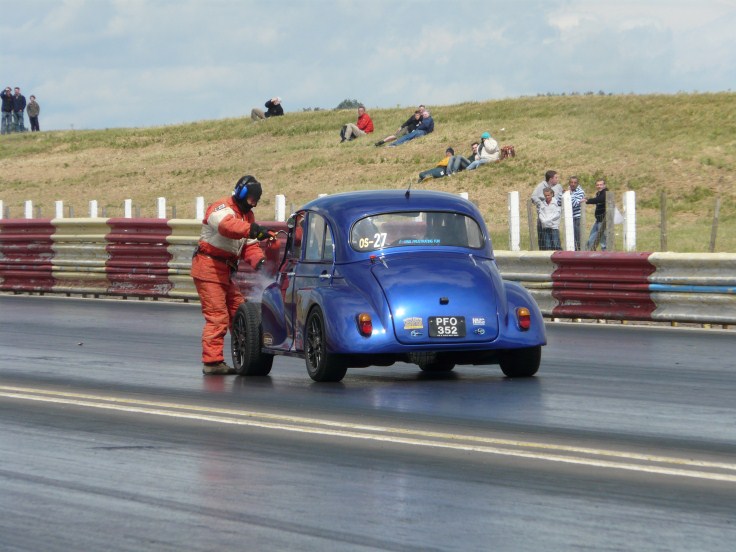 All I could hear was a small pop come from the motor and a flash of orange run past me to put the flames out! The Crew at Shakespeare County Raceway are outstanding and I don't think I saw his feet touch the ground running to put this out!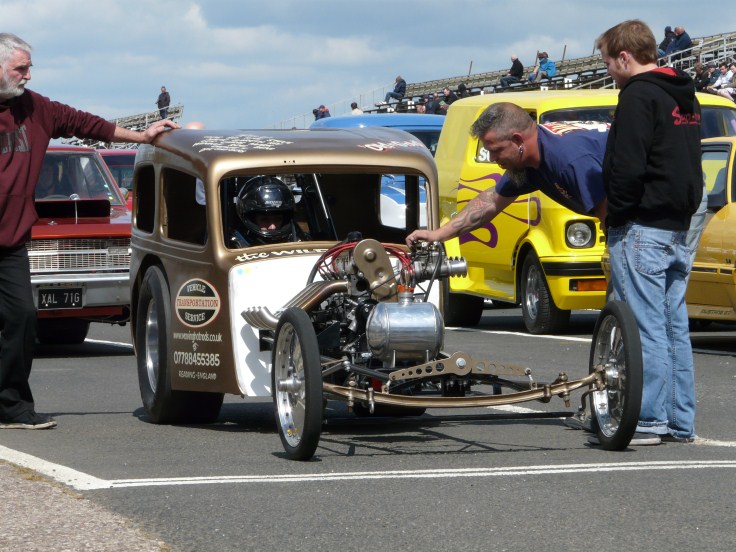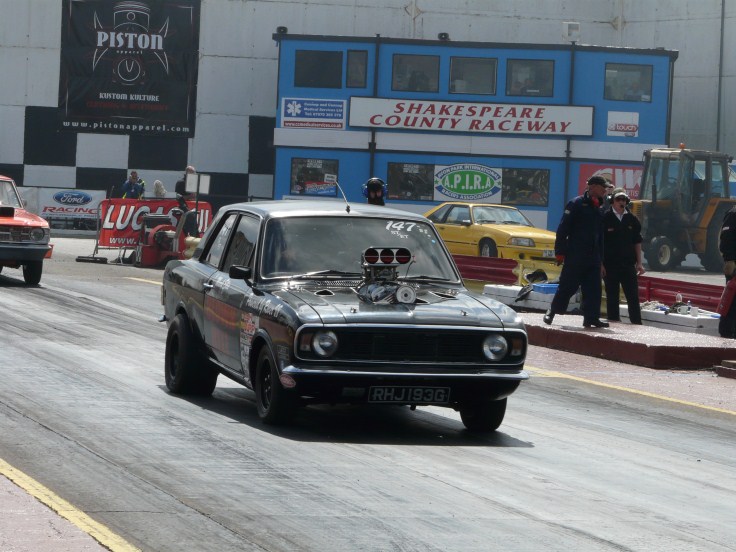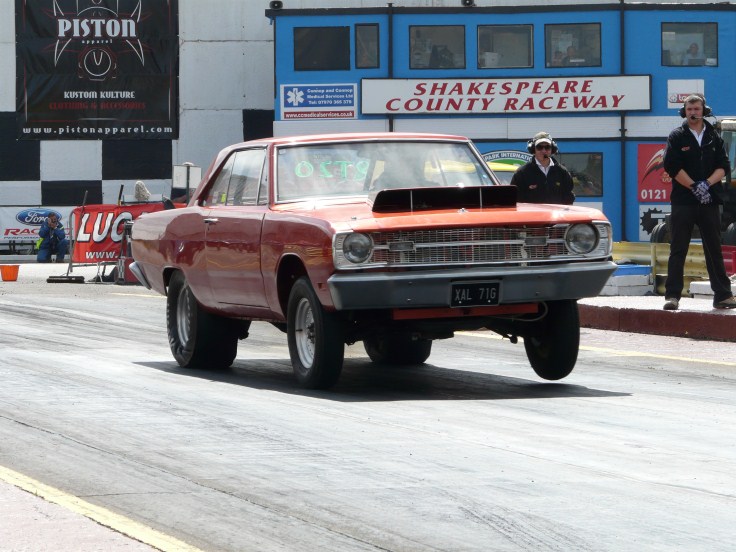 I know I have already put a picture up of this but you cant not put a image of a wheel up can you!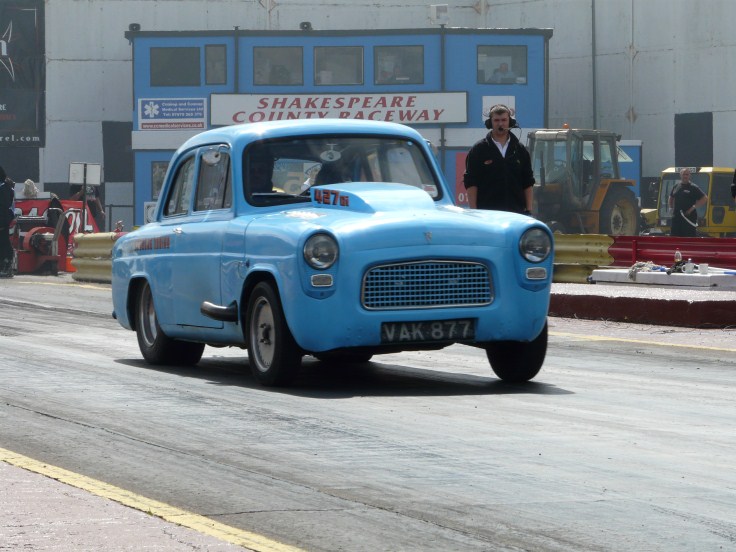 If you talk to John the next time you see him please don't ask him about the chute that shot itself! (sorry John couldn't resist!)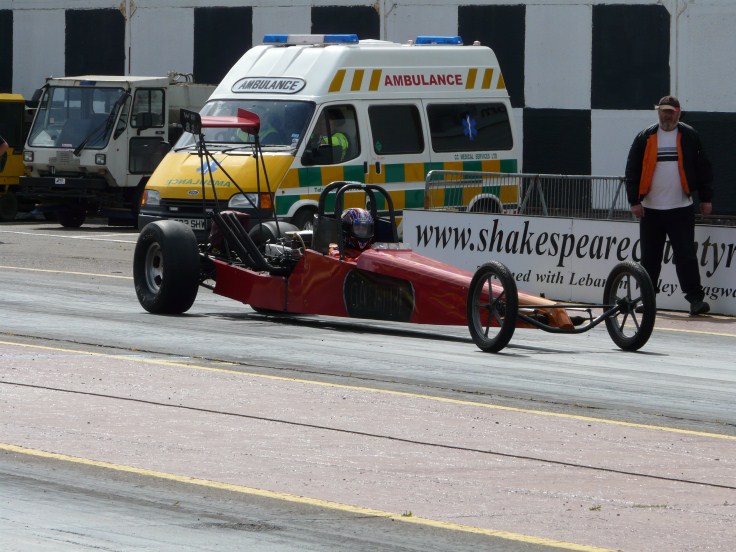 Miss B was having fun in Olie's slingshot and if I remember right broke his PB over the weekend!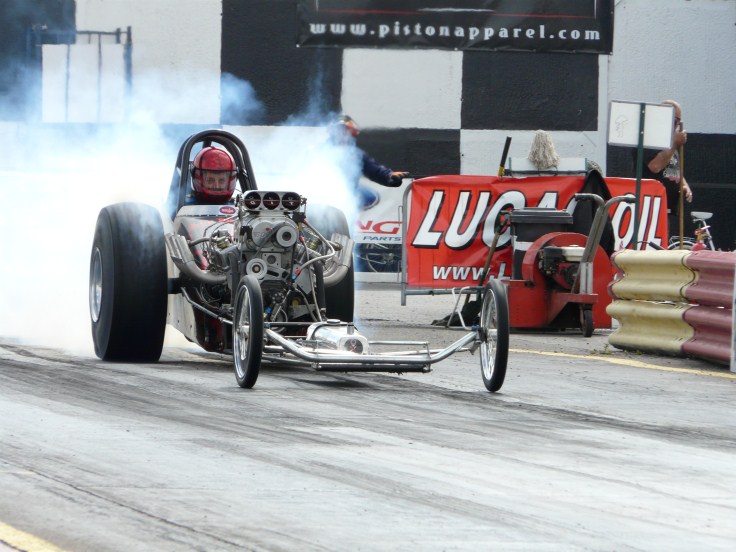 I think that photo says it all!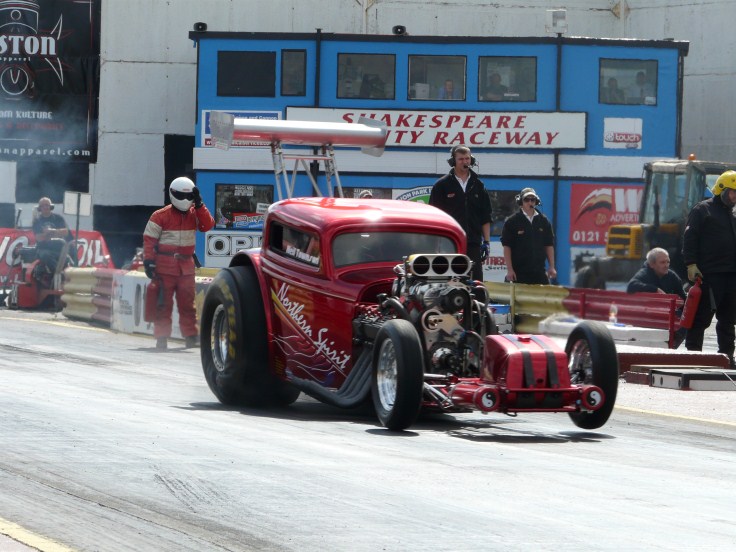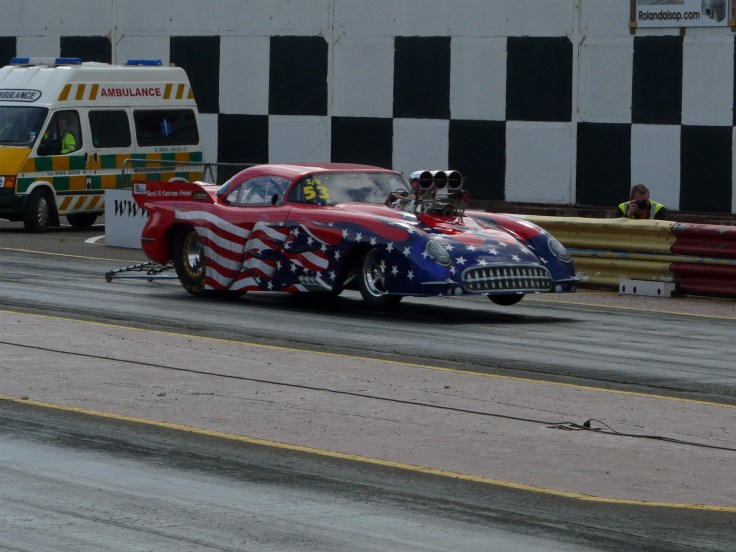 Up Up & Away!!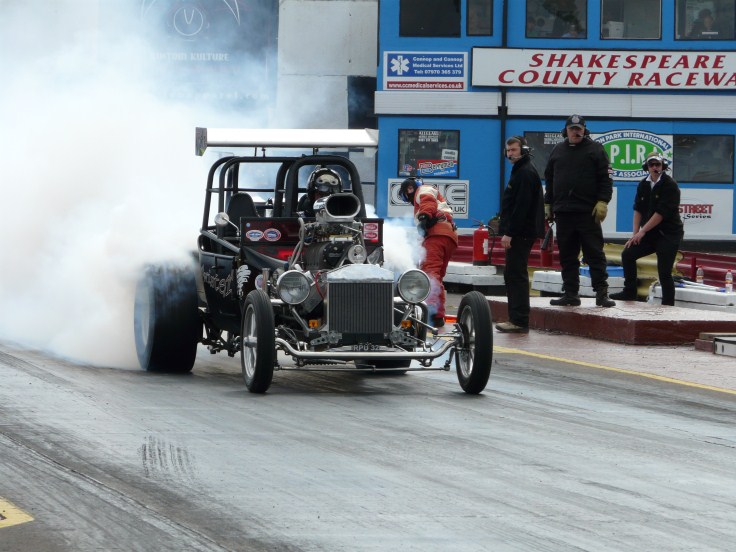 Andy was just testing the motor out! He sure put on a show for us all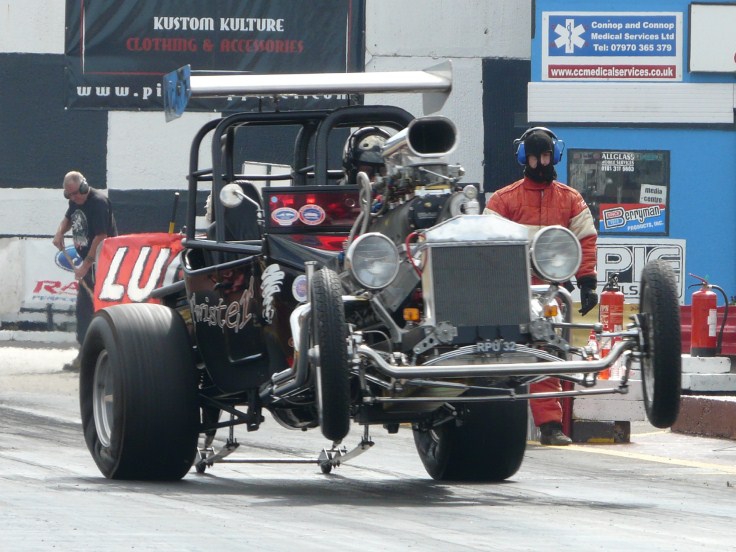 & here was the result off the line!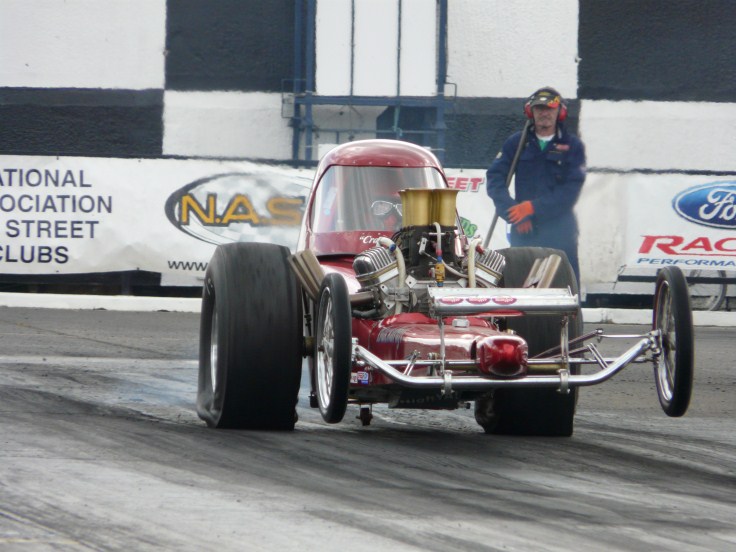 Backdraft was in the wheels up club I took this as Chris was kicking off for a burnout and sure looked cool!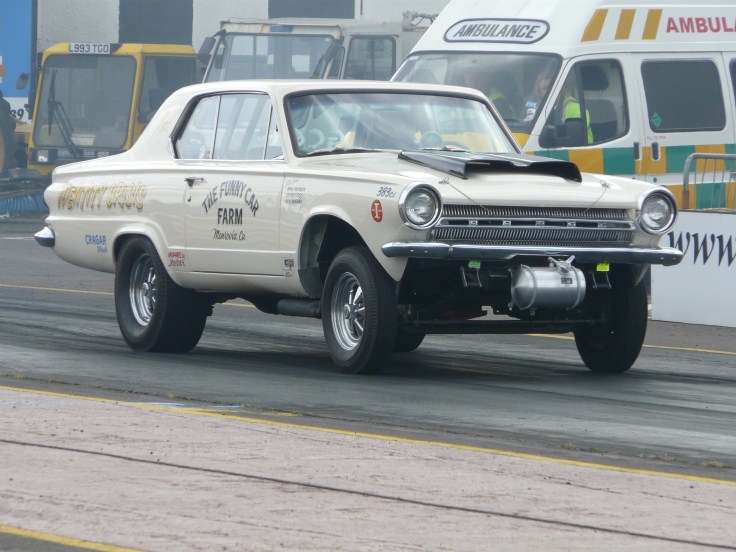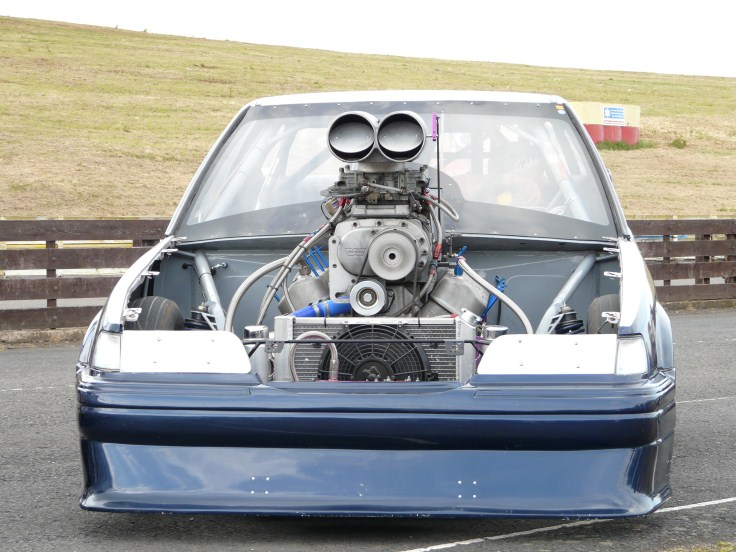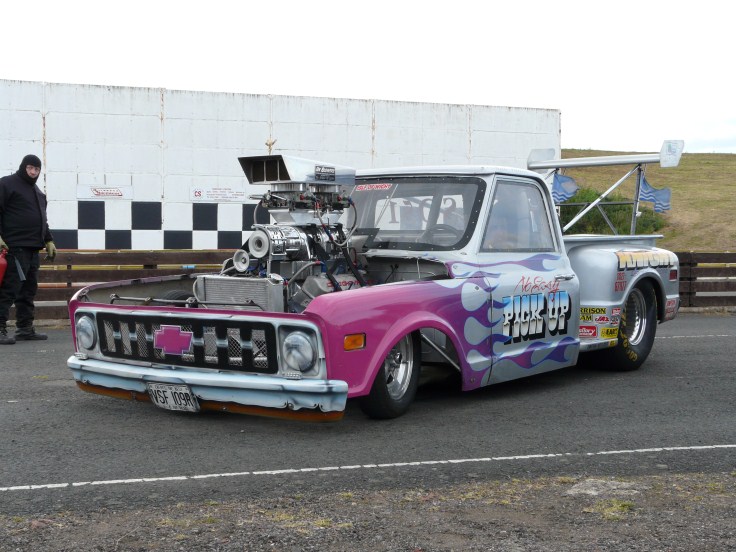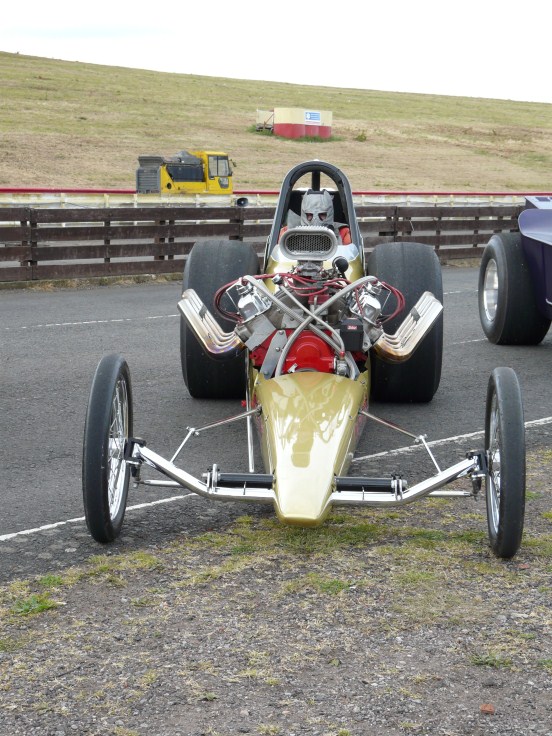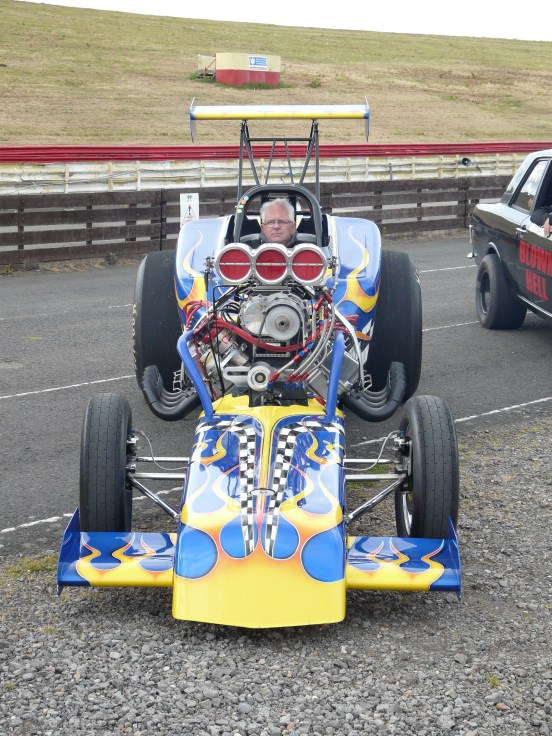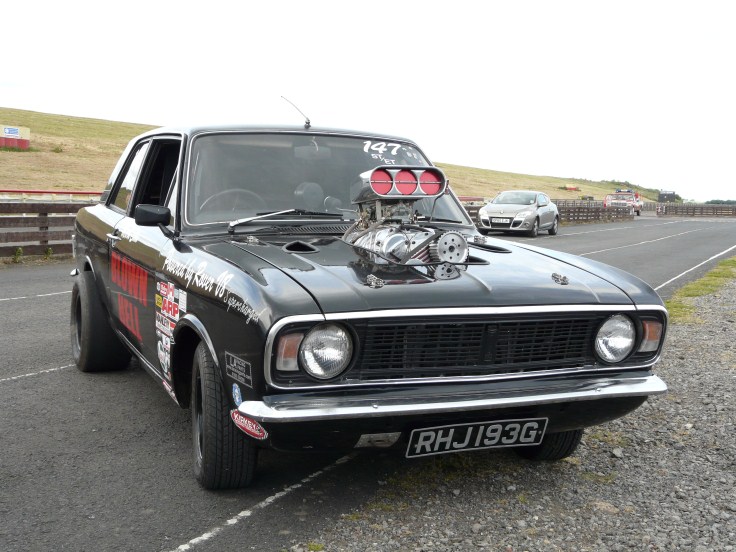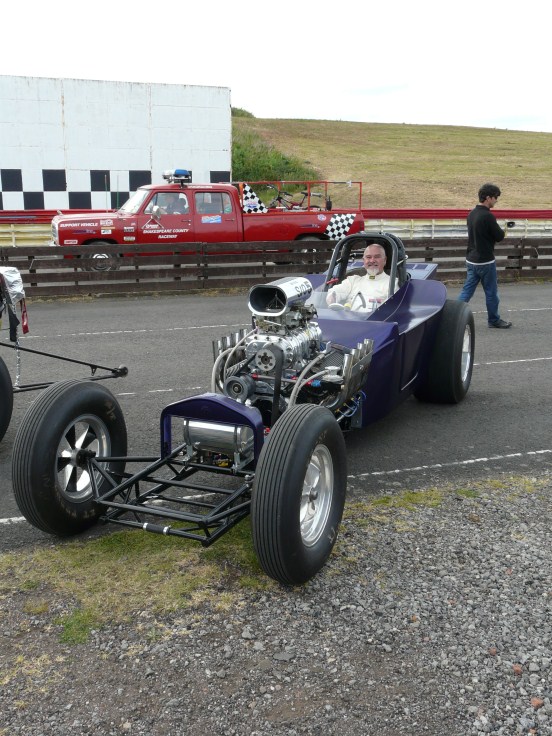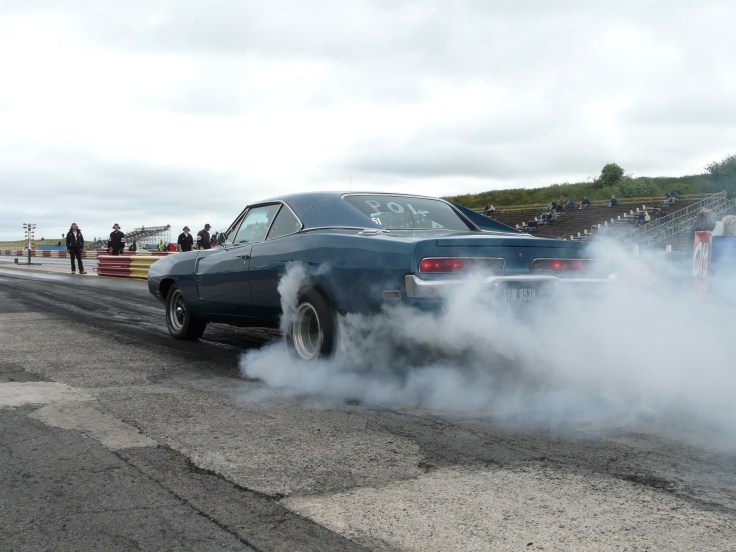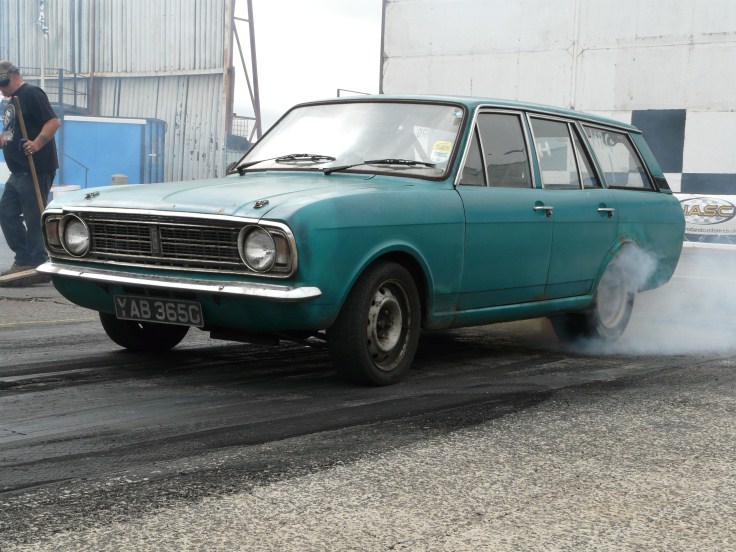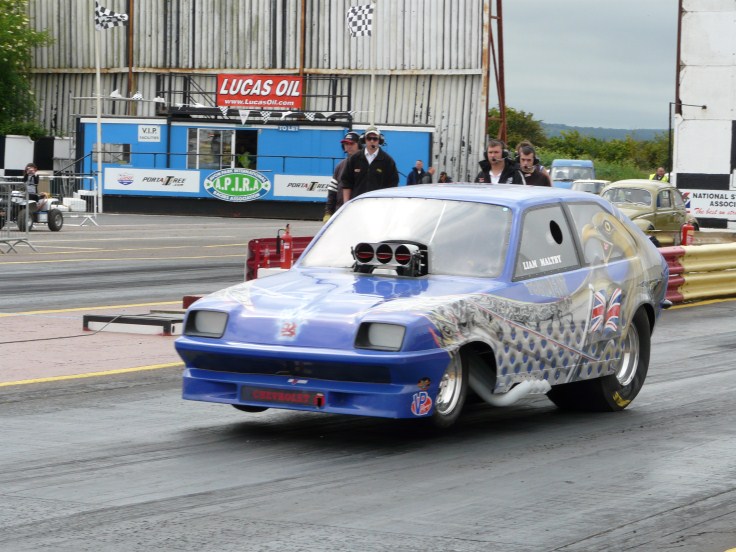 This was the result of Liam's slick change and he also joined the wheel up club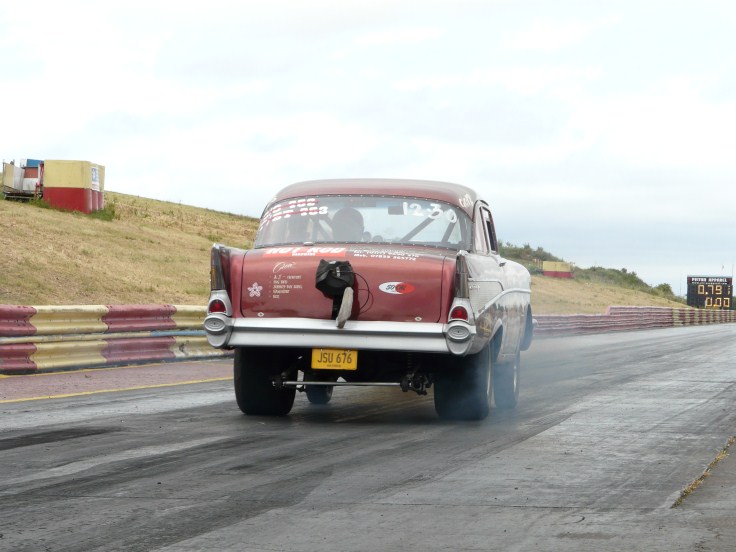 Mike Noble was out with Honky Tonkin and the smoke you can see is something going bang in the Chevy small block that finished his racing for the weekend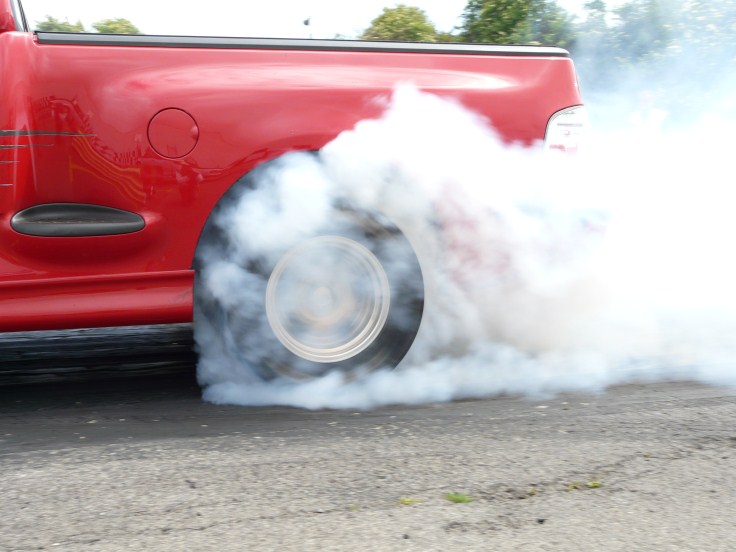 I have to say I like this image I took so much its now my screen saver on my computer!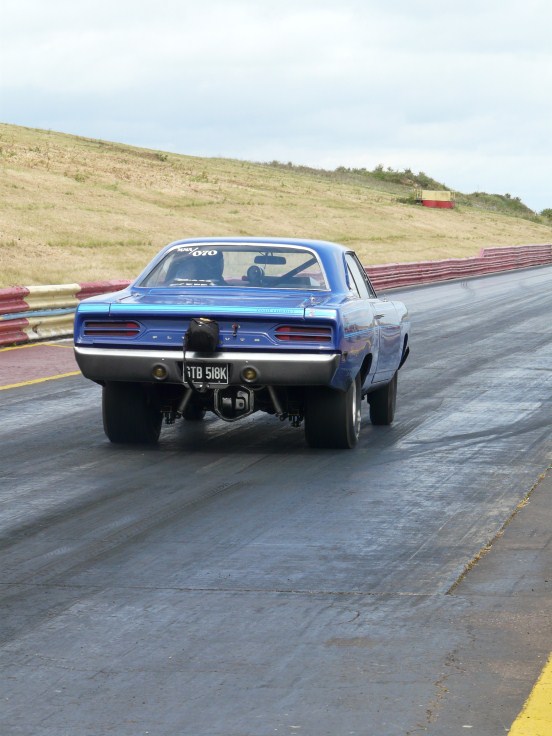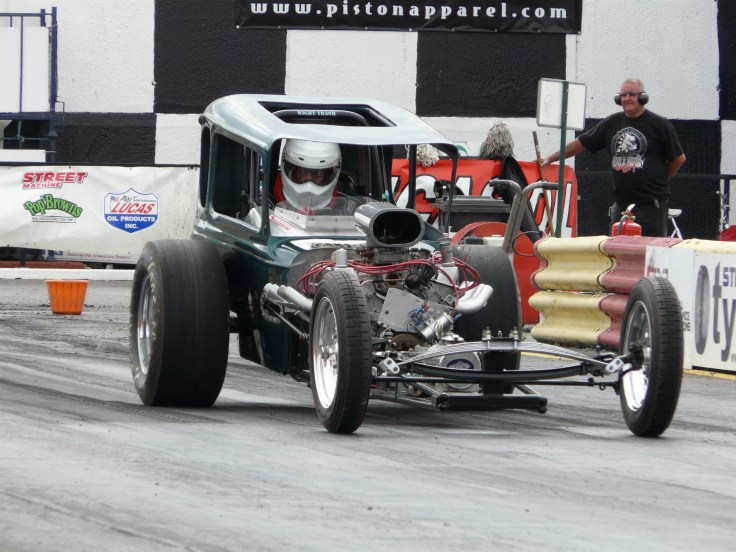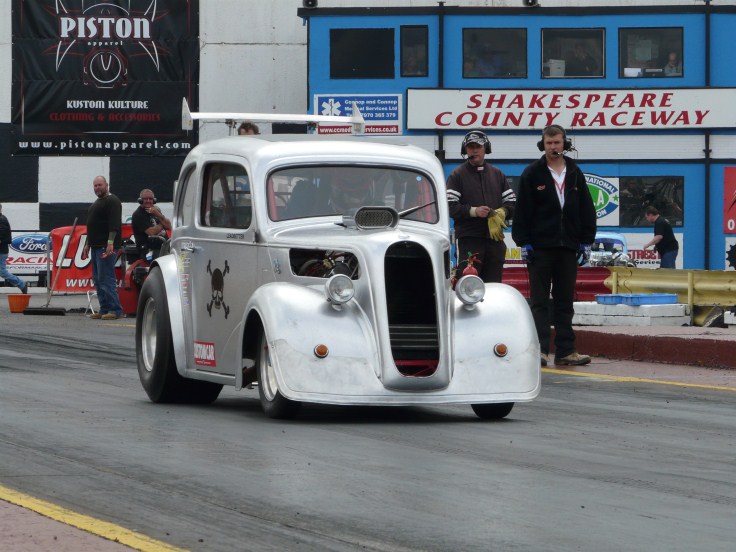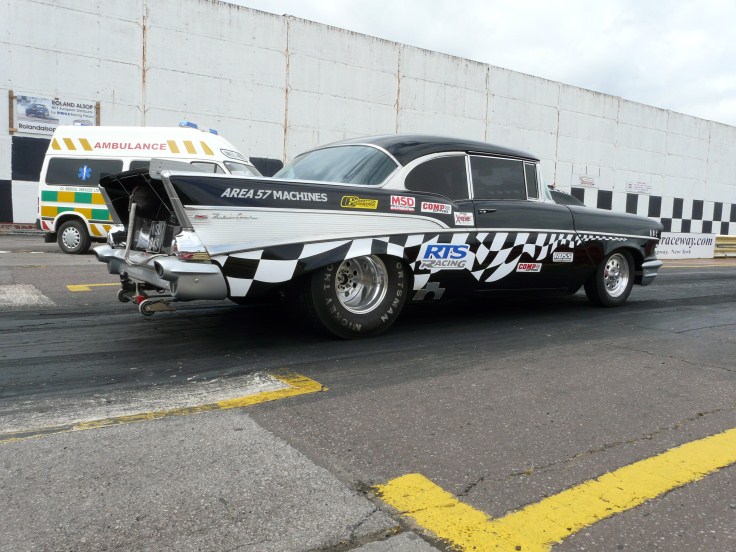 I have seen this 57' Chevy at shows & on the strip, Credit where credit is due it was a shame thou as on this run the prop shaft gave up living and finished the racing for the weekend but I have to say at least it was only a prop and nothing worse.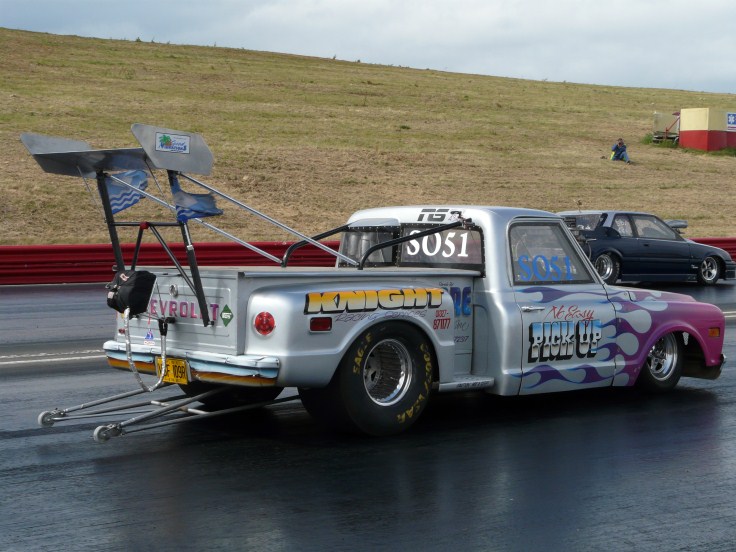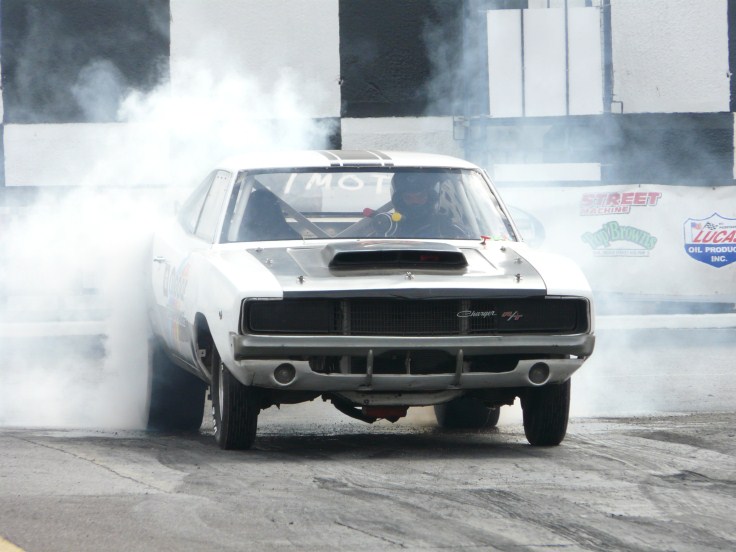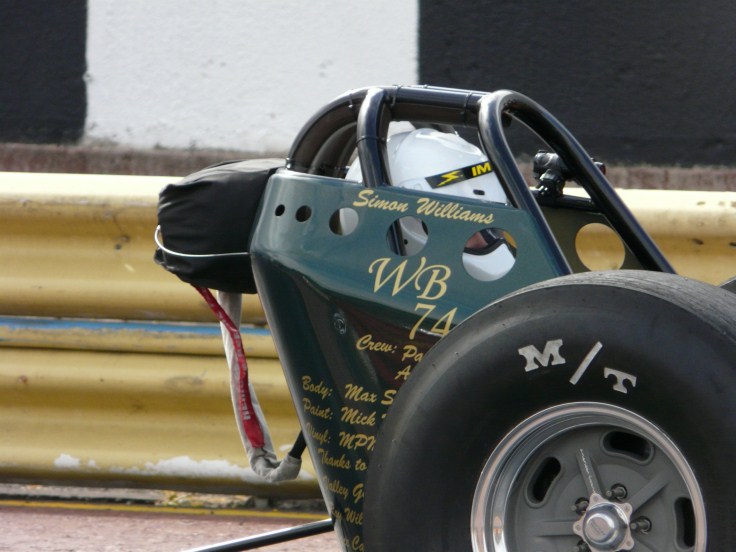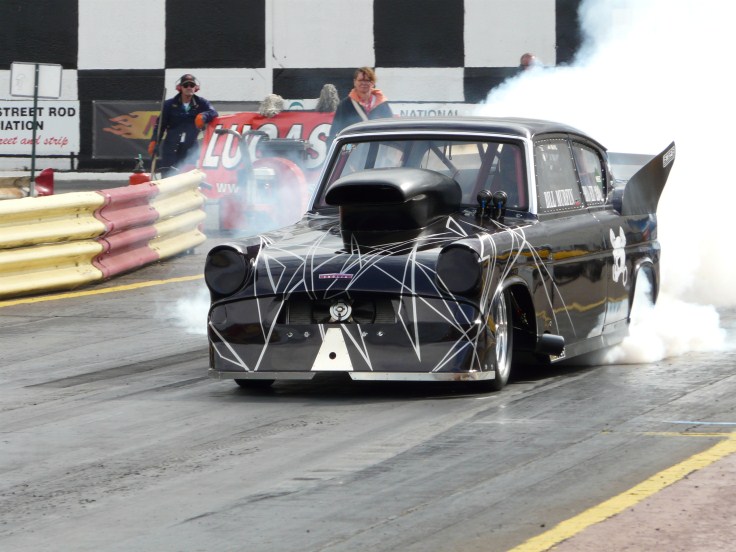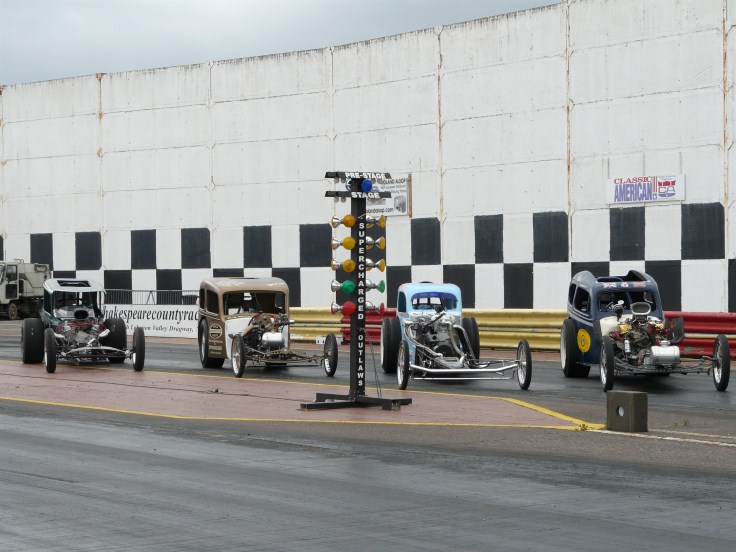 And to finish off the weekend we had a one off gathering of the competition coupe's and what a sight to see it was!
Also that was the end of the weekend for us all, a good time was had by all and the crew/helpers at Shakespeare County Raceway did a fantastic job of keeping the track going for us and earned a very well earned pat on the back. So if you have never tried the Yanks Weekend its a really good way to start your year of drag racing.
Until the next time!!
All Pictures and contents are © of Martin Drake & Drakies-Americans.co.uk
Please don't steal the picture's you can purchase my pictures Via my Drakies Americans Merchandise Page on the Main Page, Thankyou.