NSRA Nostalgia Nationals 2010
The Nostalgia Nationals was an unexpected surprise for me this year as I wasn't able to get their but a good friend of mine gave me a shout and said they were going on the Saturday and would I like to go? Oh Hell Yes! so after a bit of bank balancing off we went! An boy oh boy what a meeting it was, the weather was scorching, the beer was in hand and my camera for the first time in month's wasn't having a fit and took pictures I wanted it to!! So off I went, clicking away!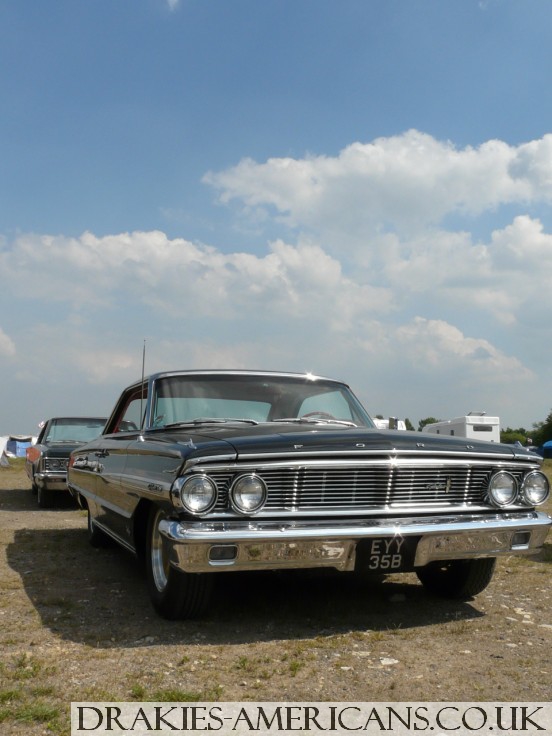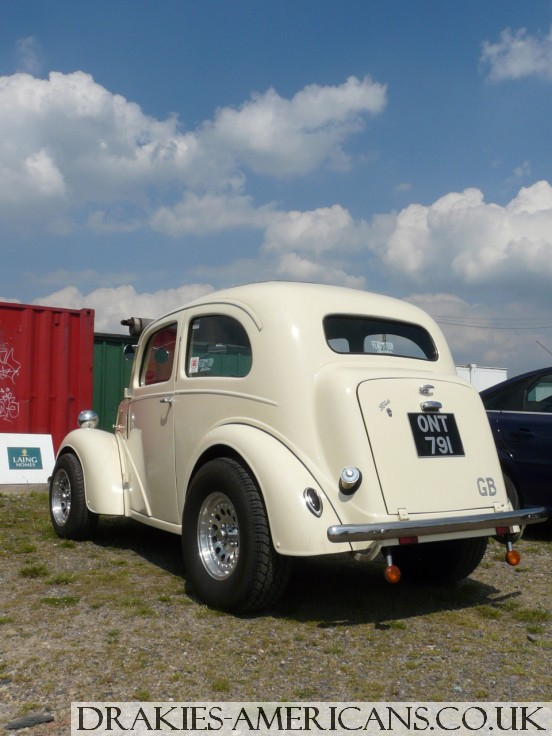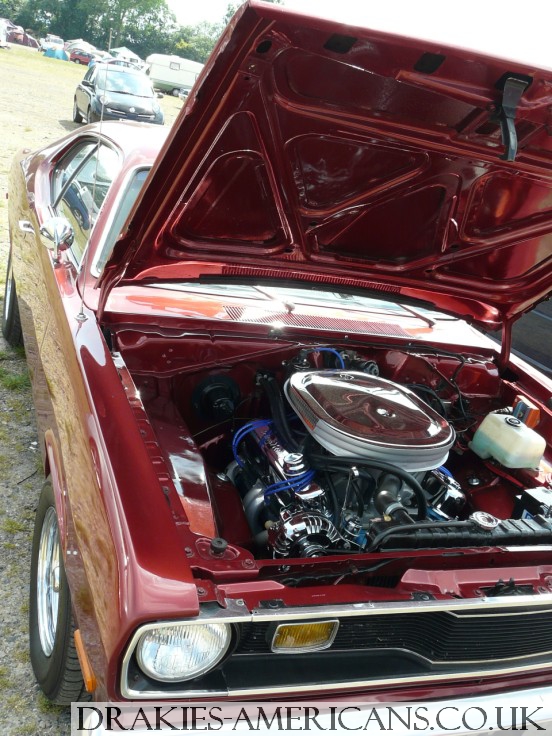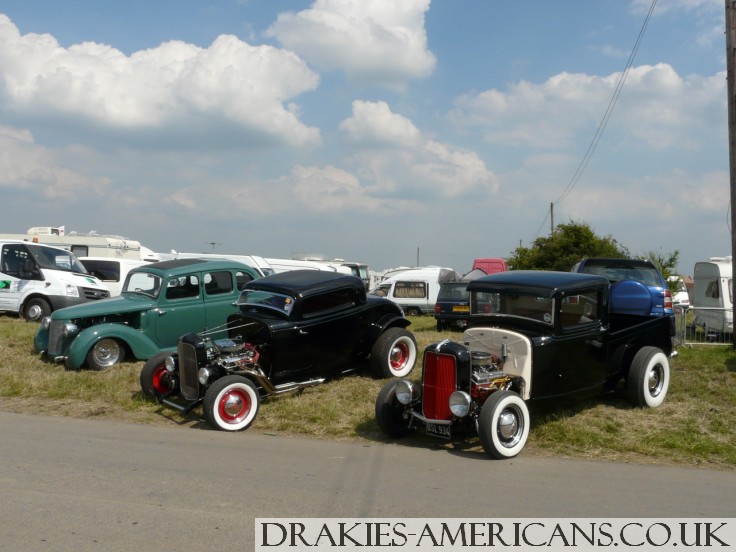 Stunning how can you not!!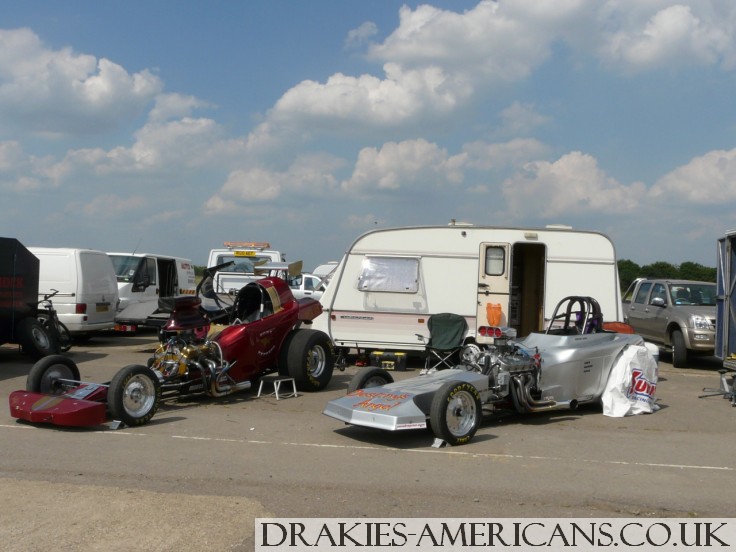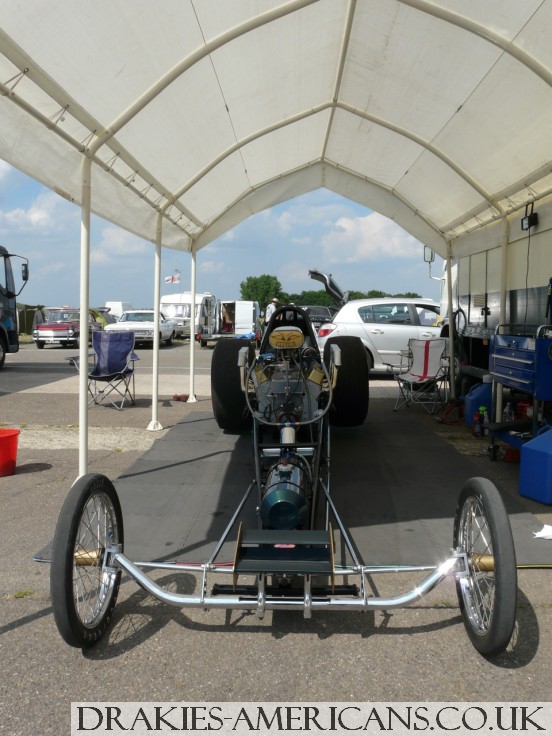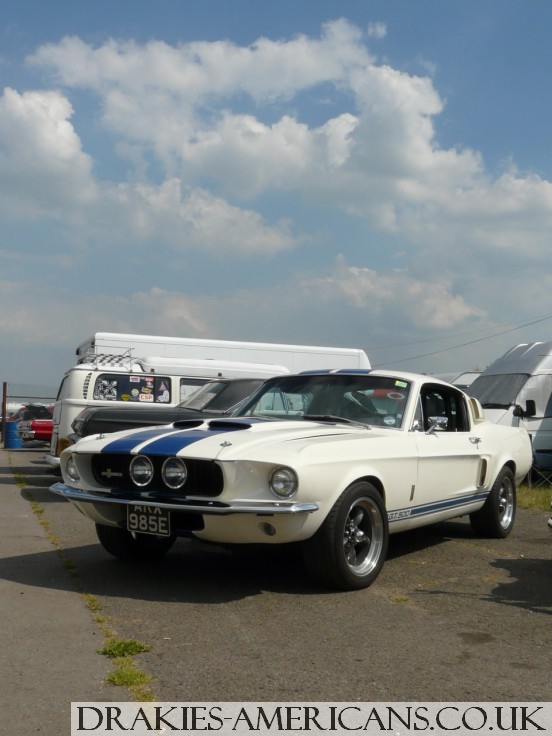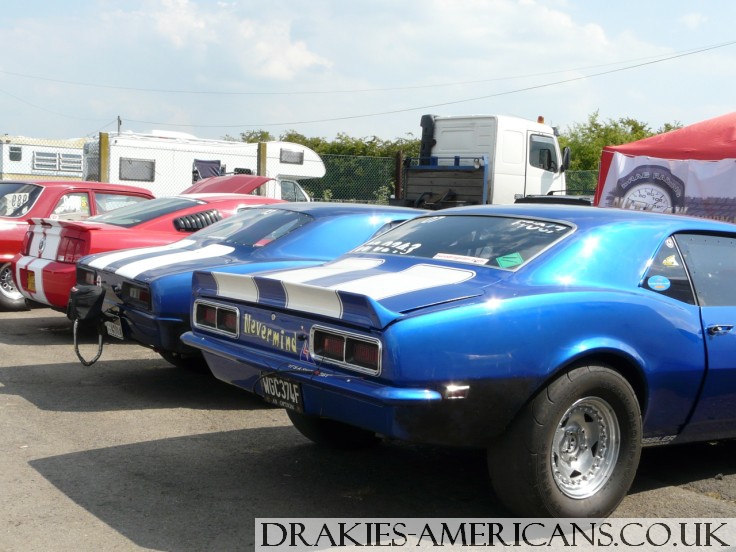 Three stripes an your out!!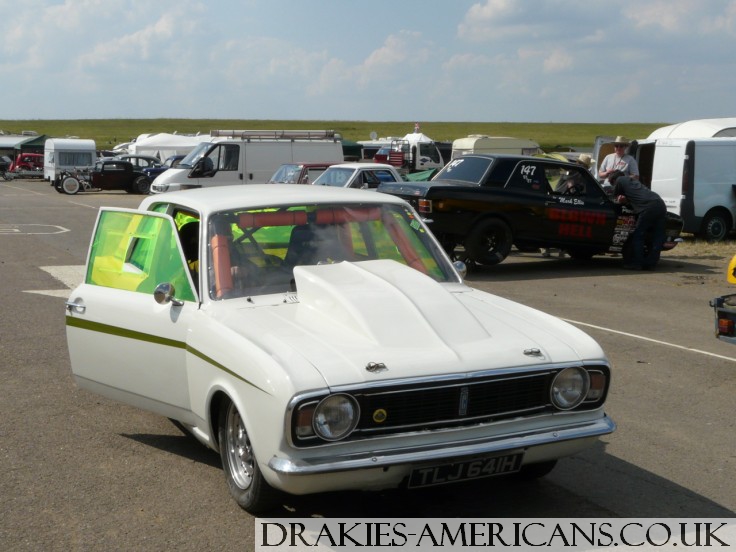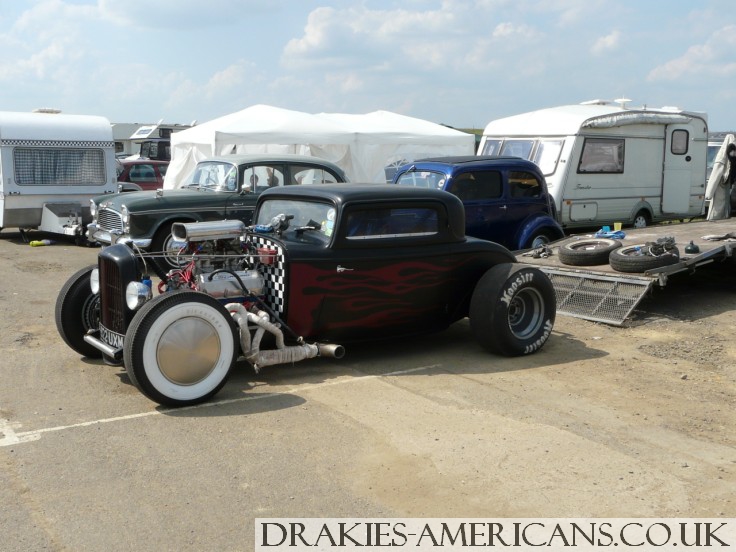 I couldn't wait to get down to the drag strip to see some racing again after walking down the pits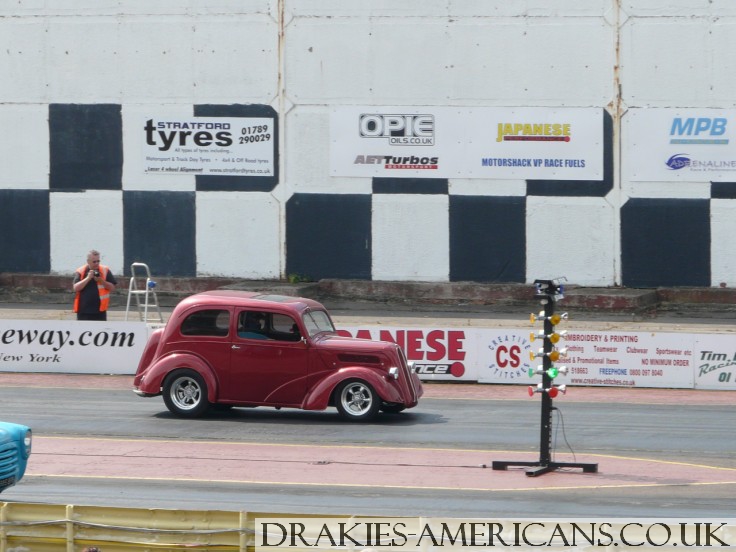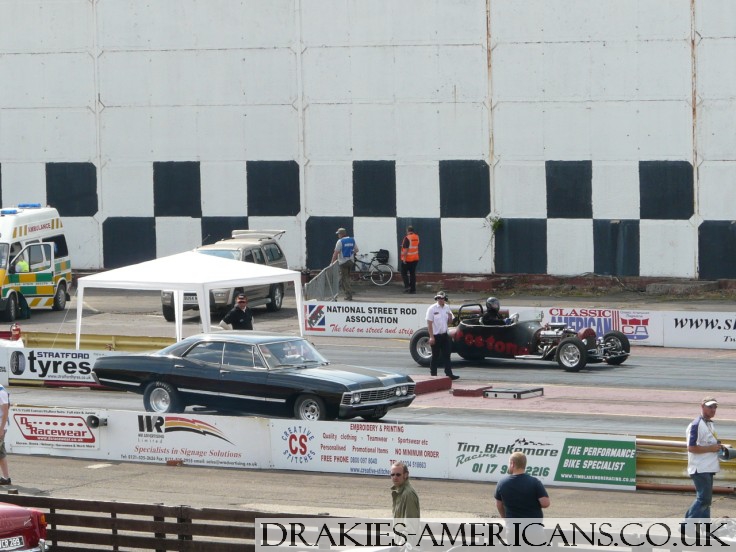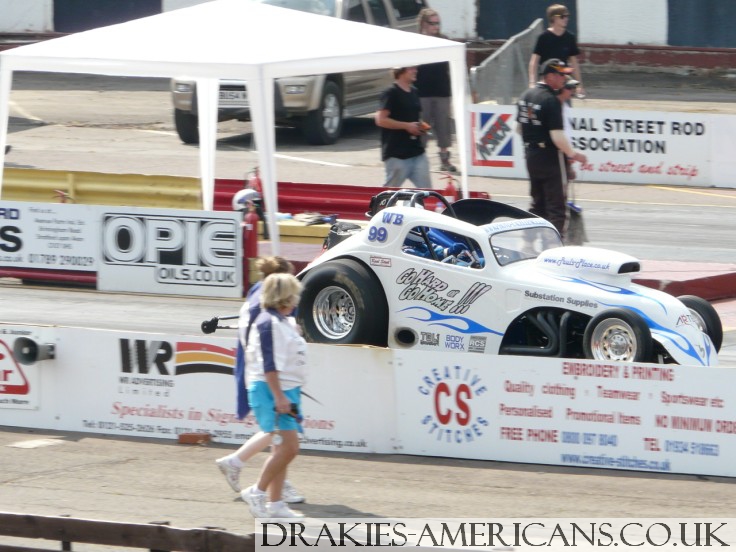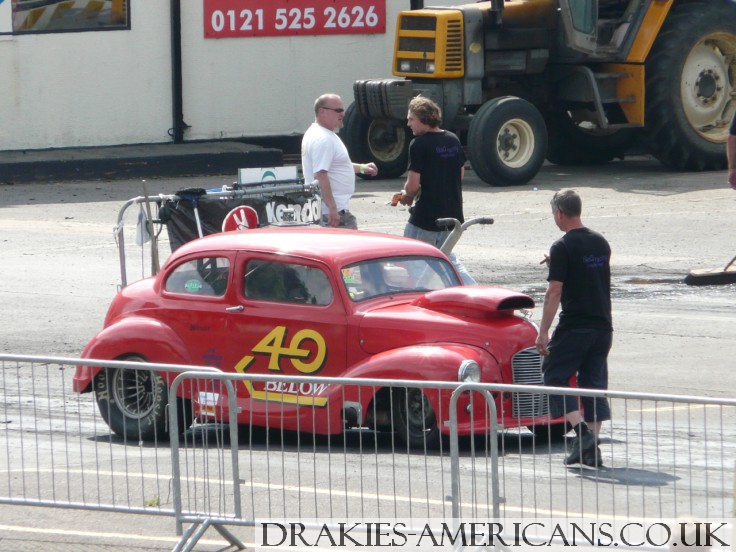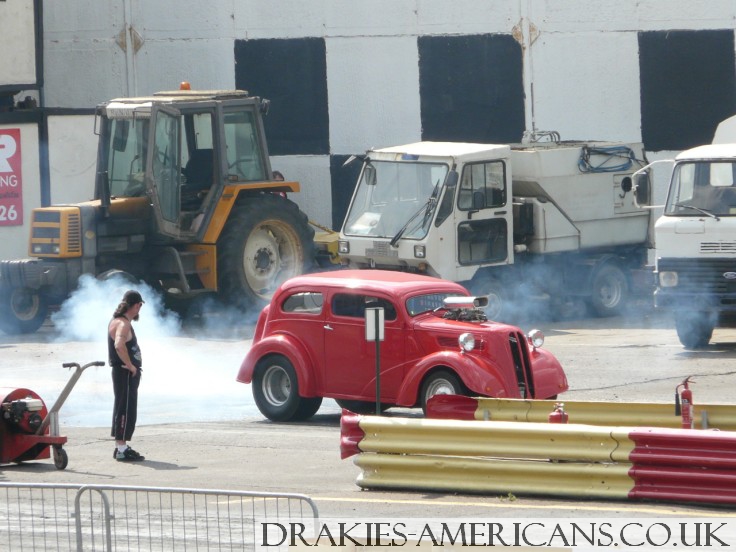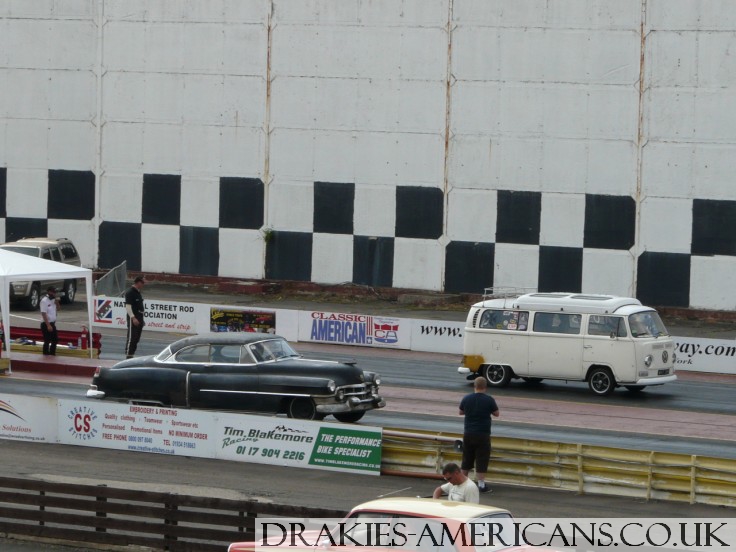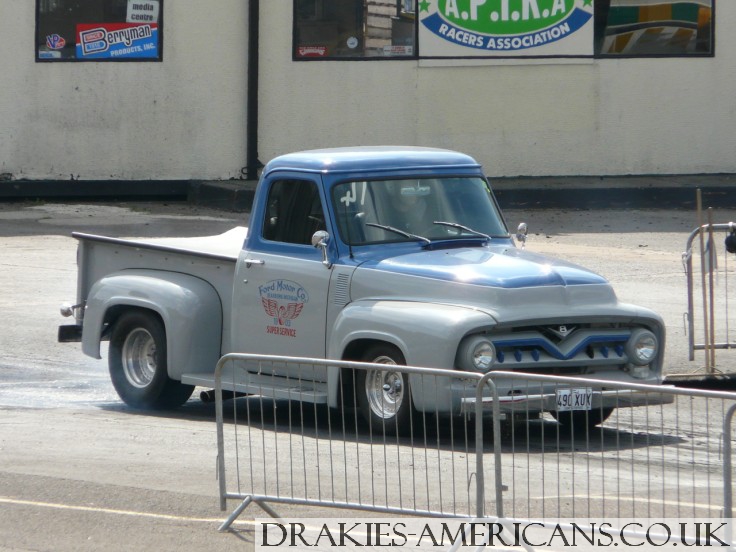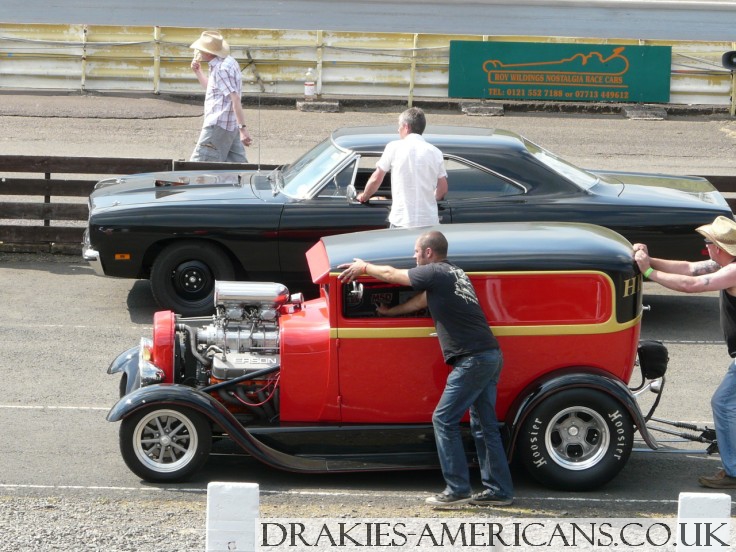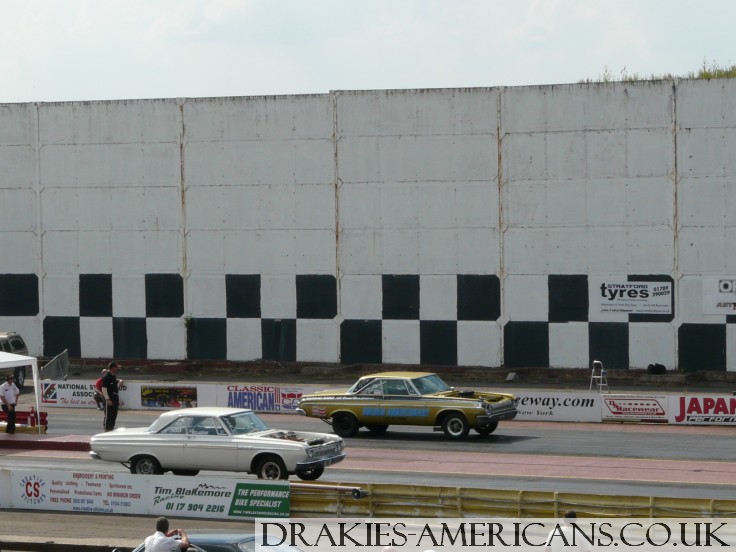 What a match up, they truly looked awesome racing together!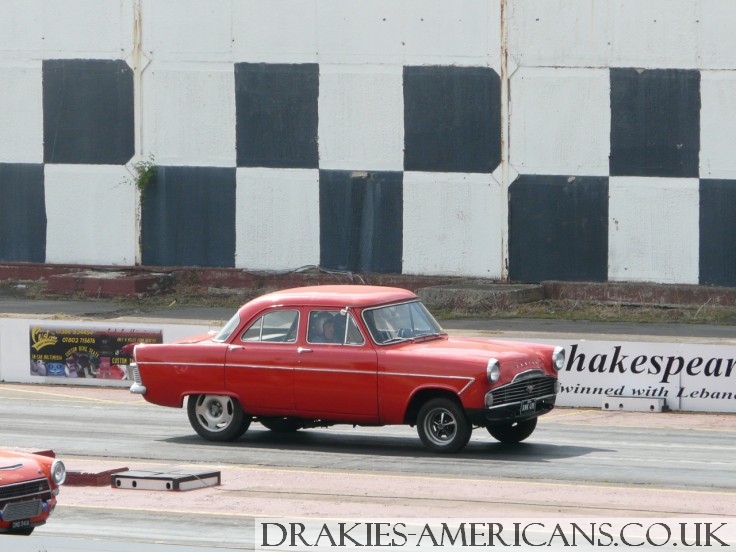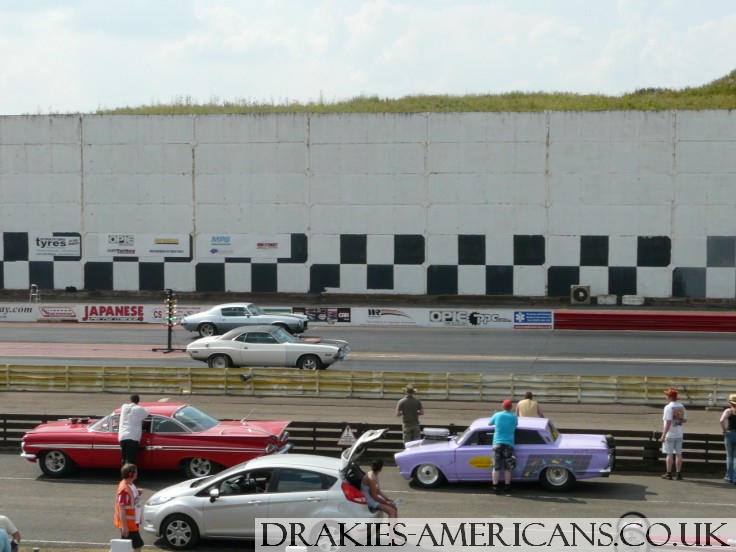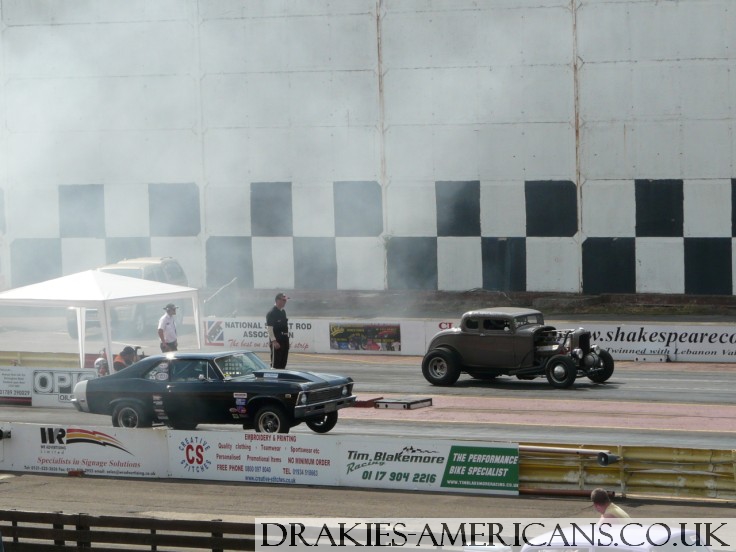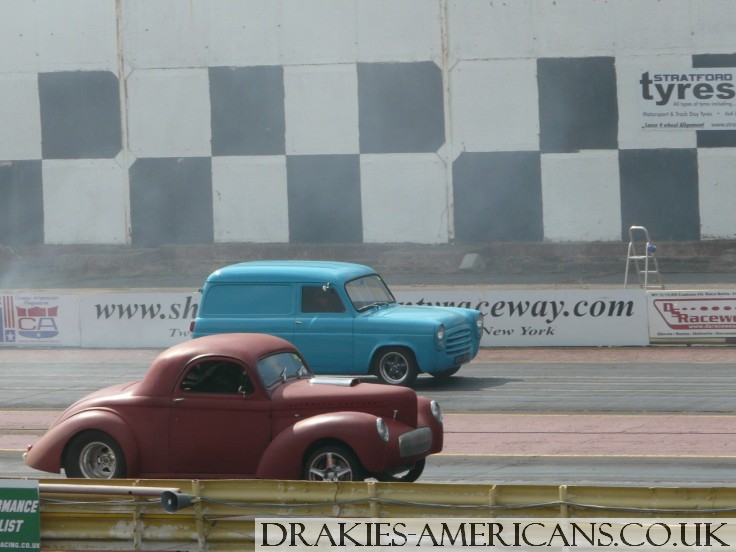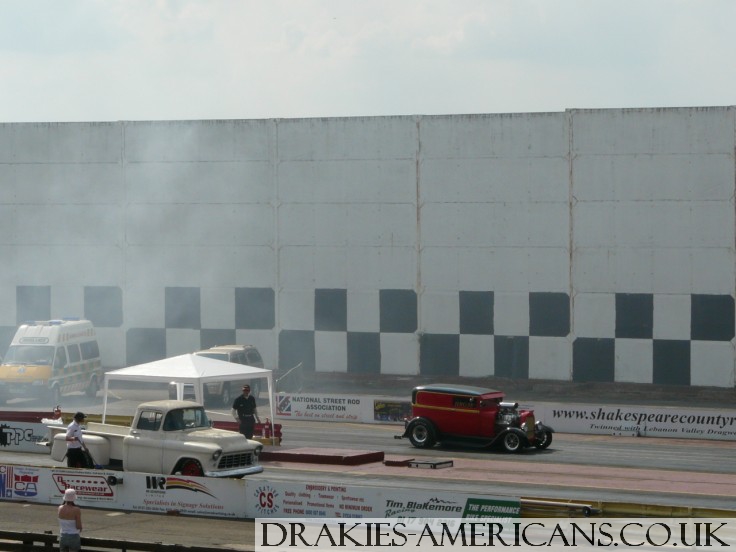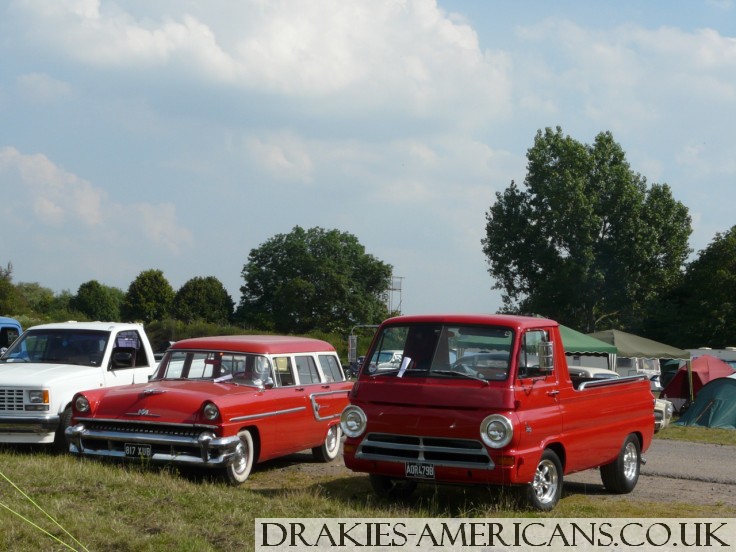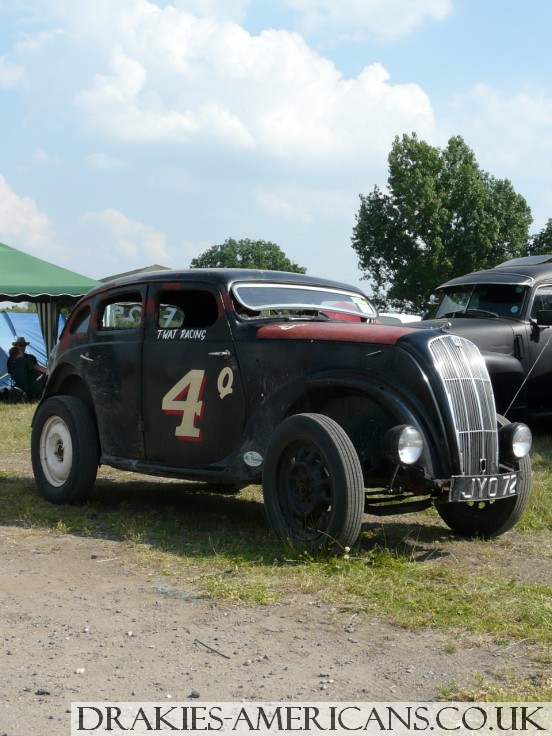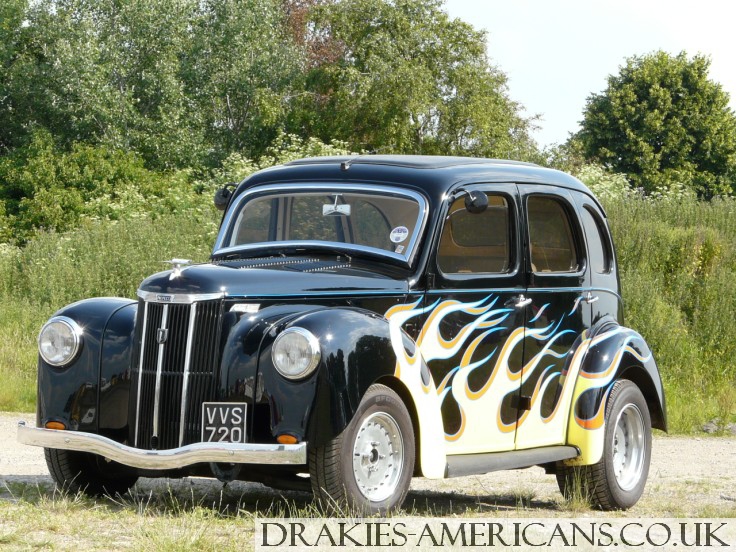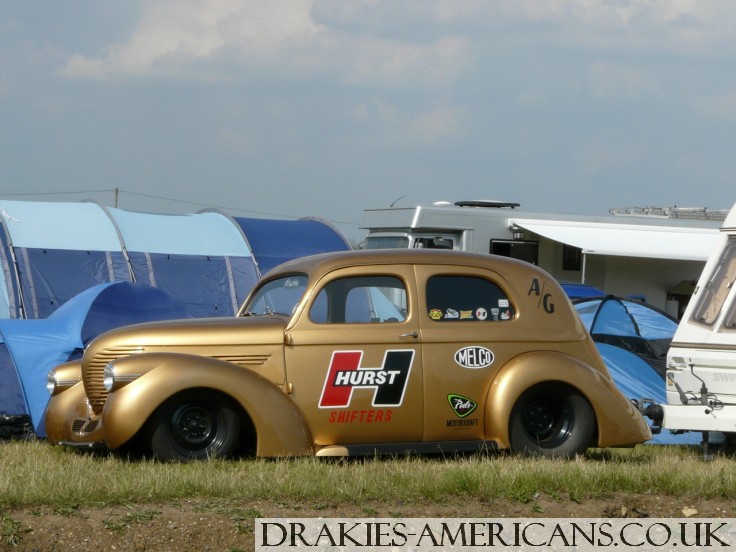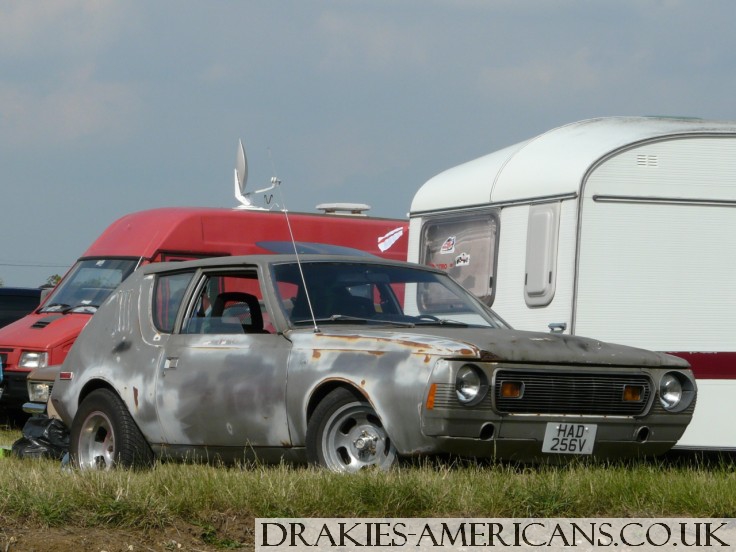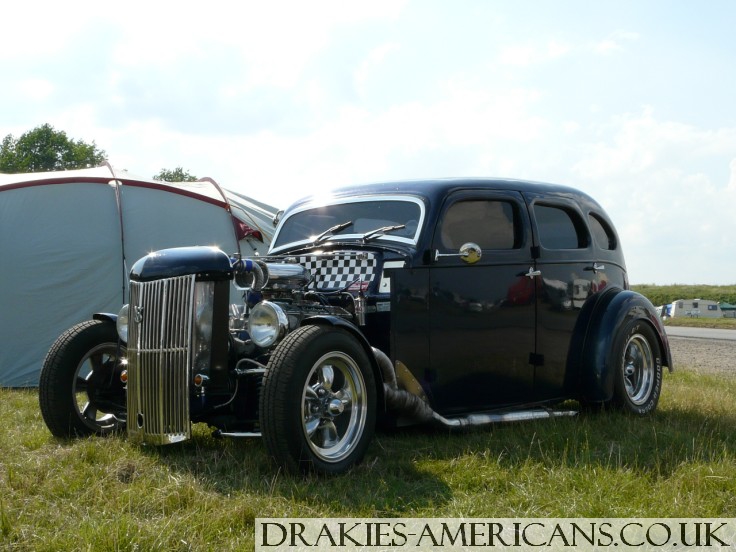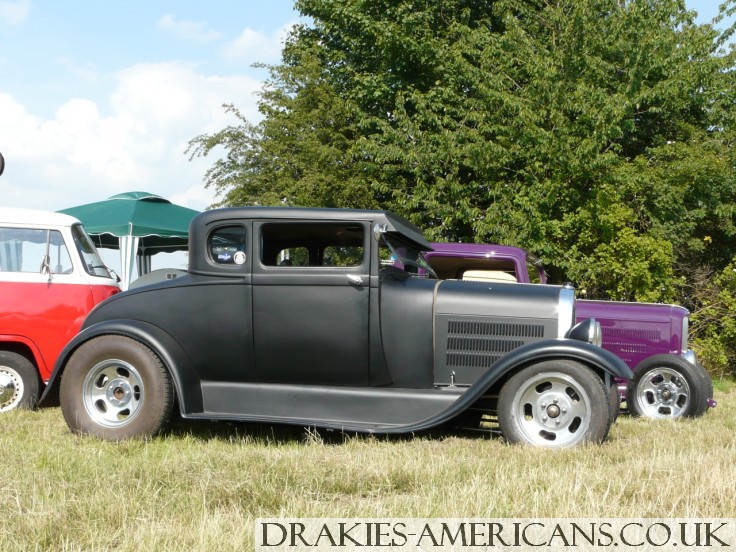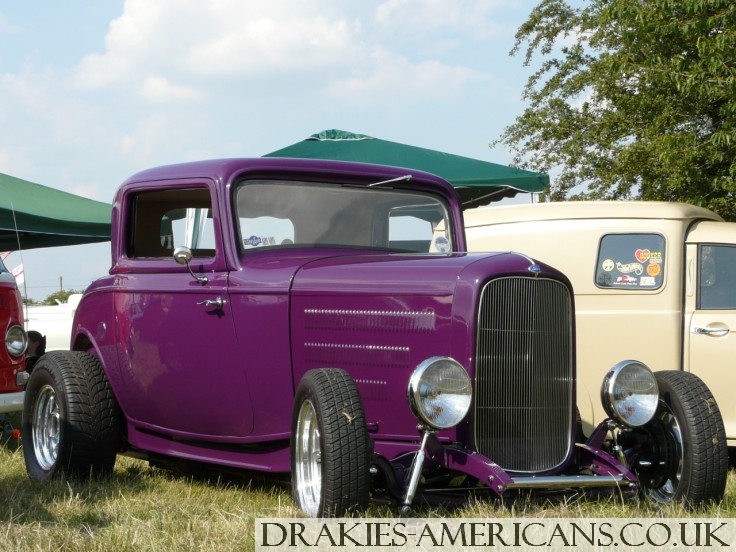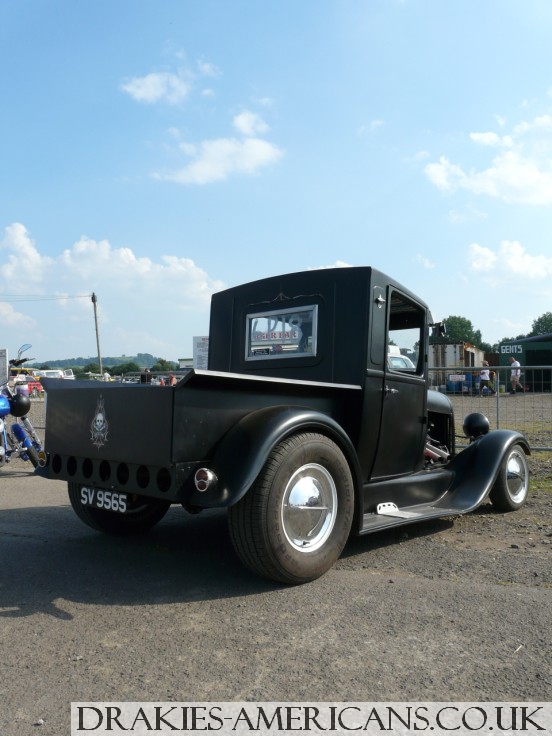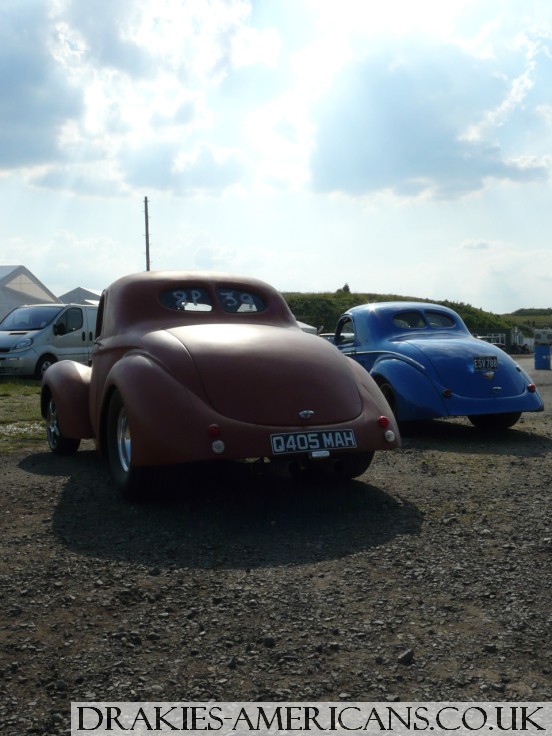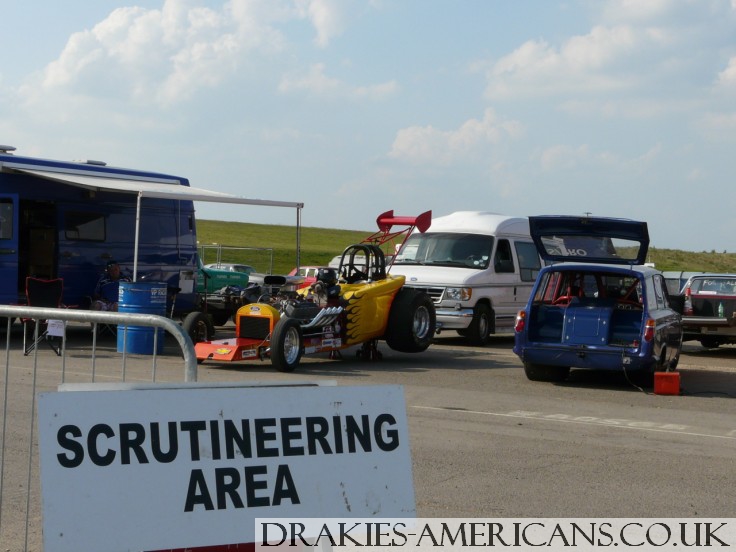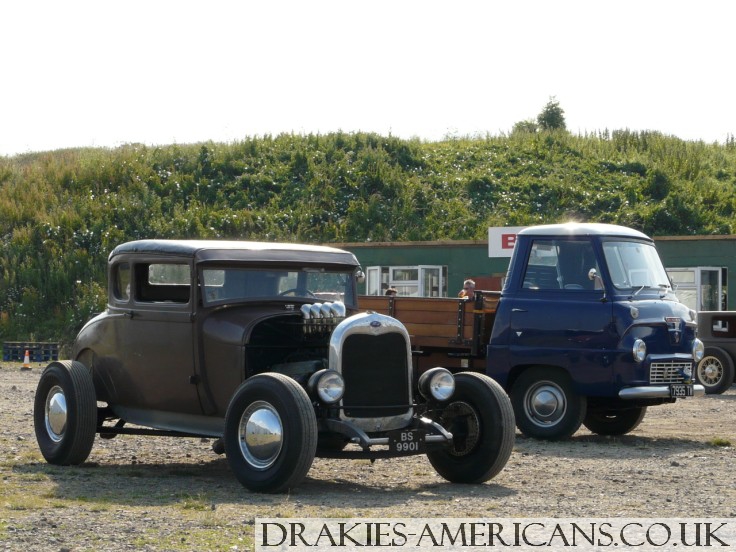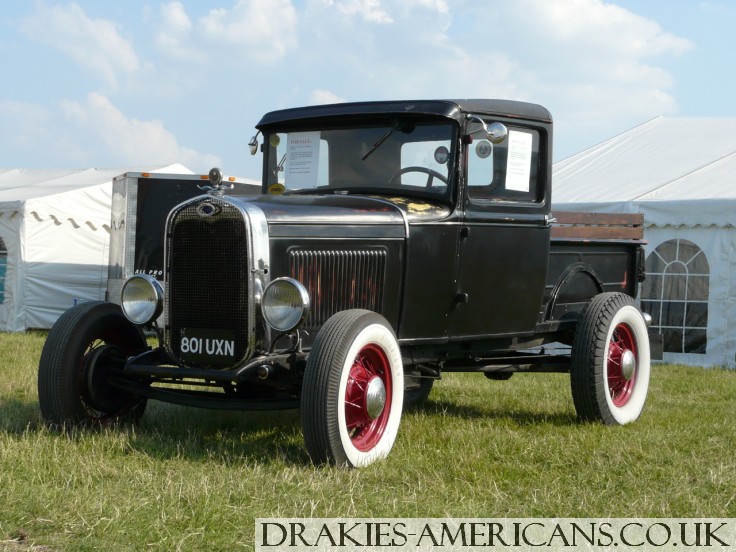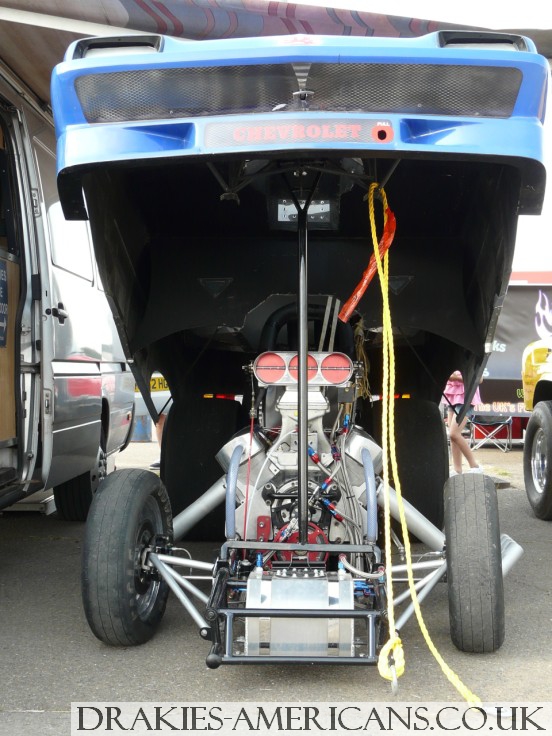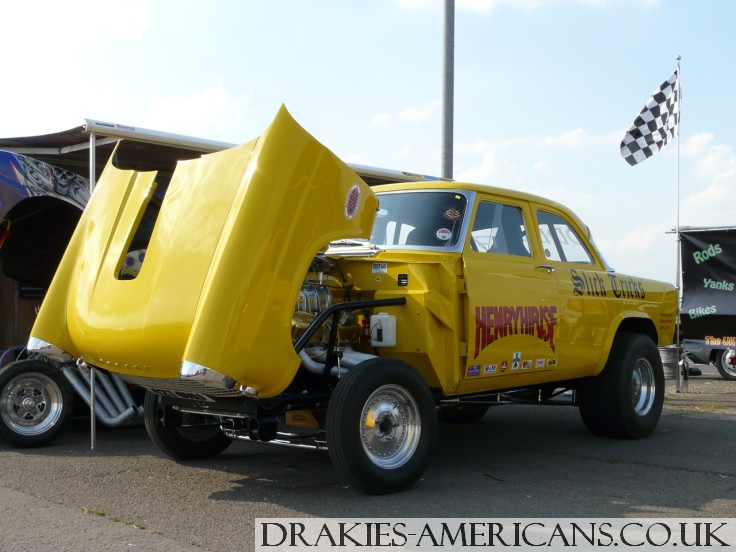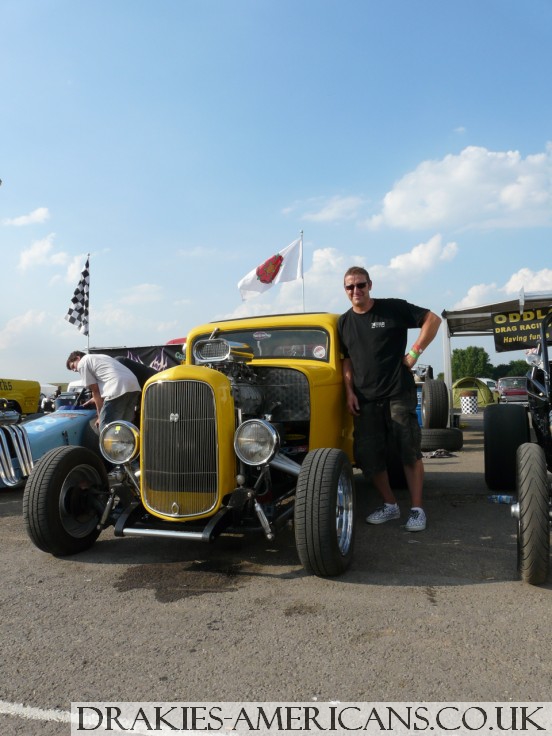 Keith Freeman and his '32, good too see you again mate.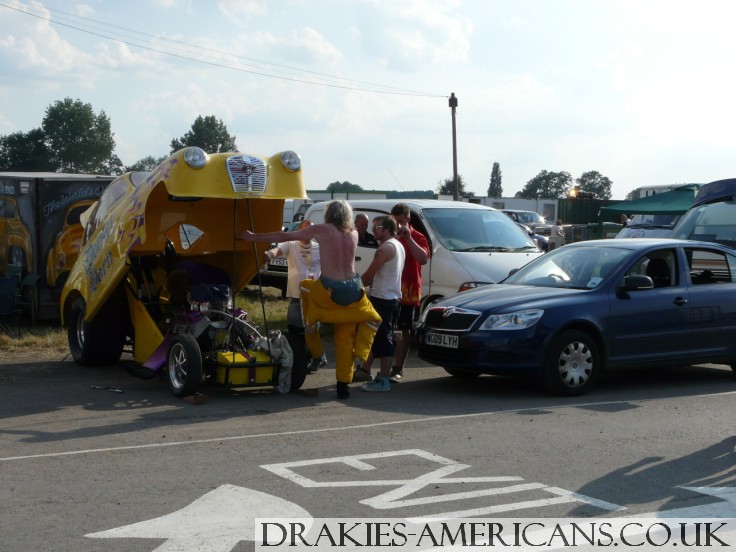 Dick Sharp & the Dorset Horn, Getting ready for the,, 3? legged race!!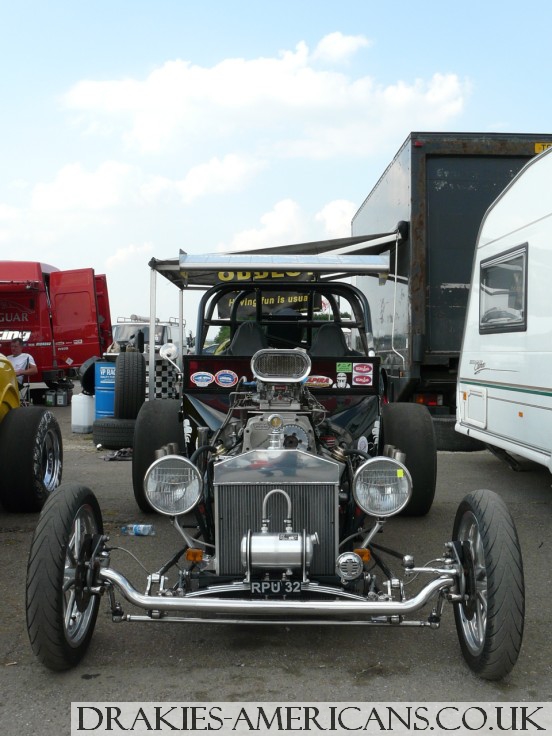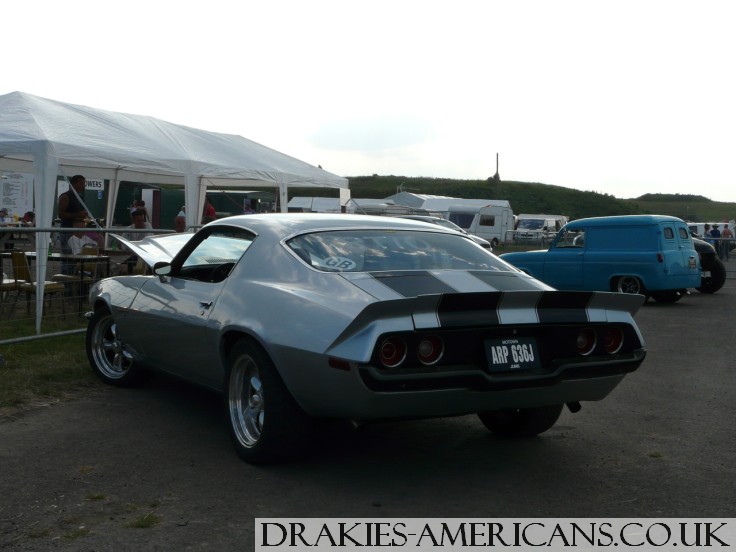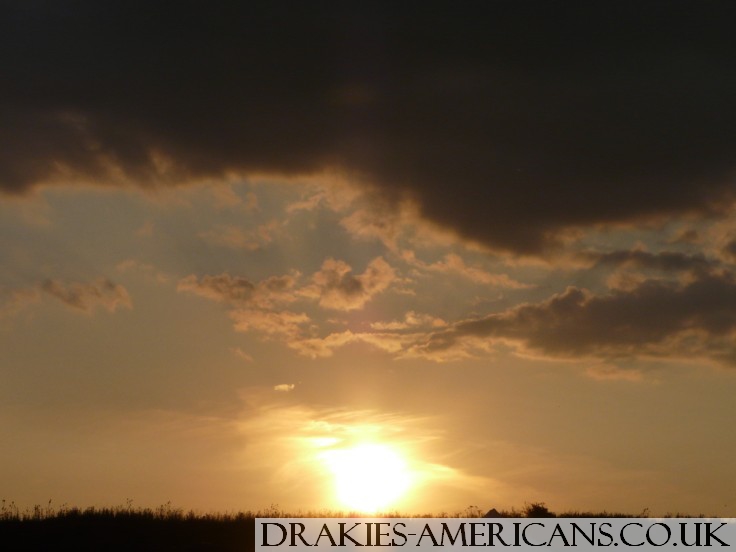 The Saturday Night sunset and what a fantastic day it had been! But Sunday was another day! and what a day it was, a friend told me it said 31 degrees at 1pm sunday! problem was their wasn't much wind so a few race cars were struggling to breath on the strip but still put down some fantastic times!!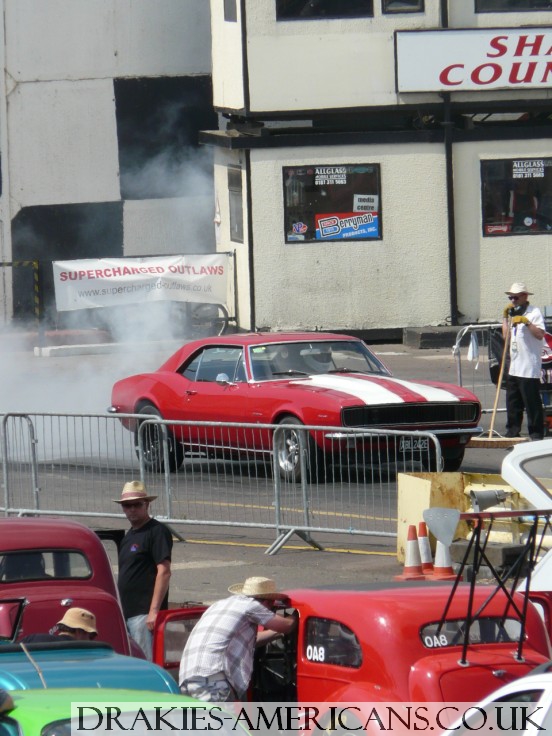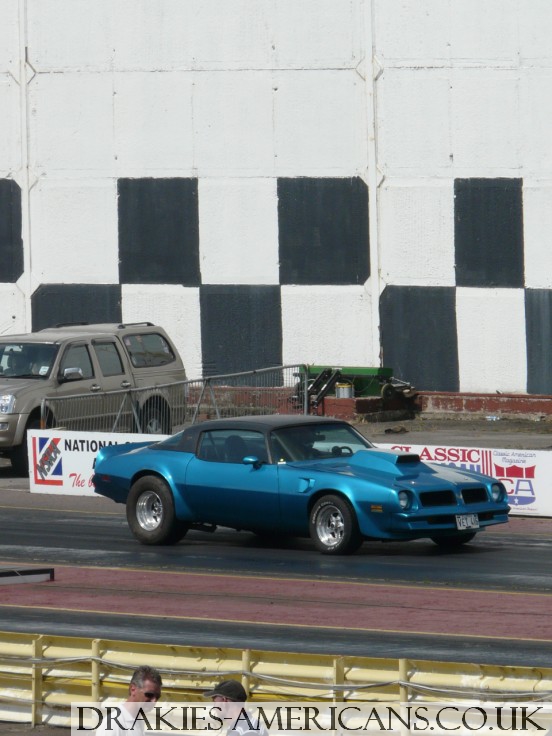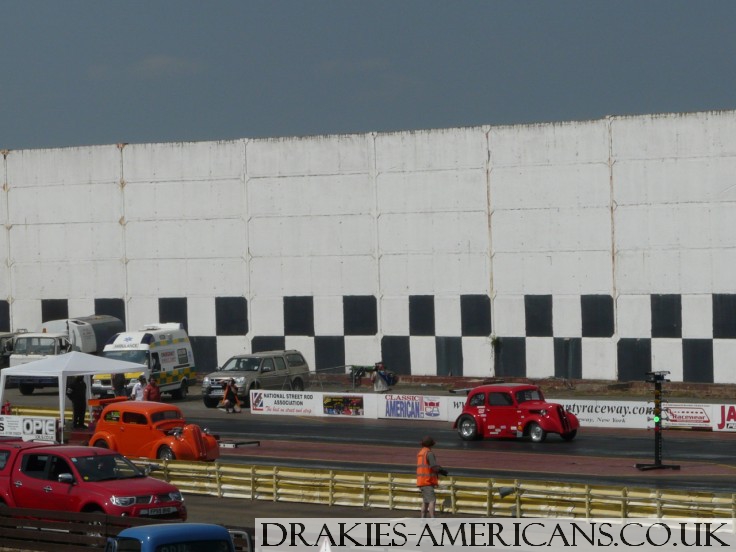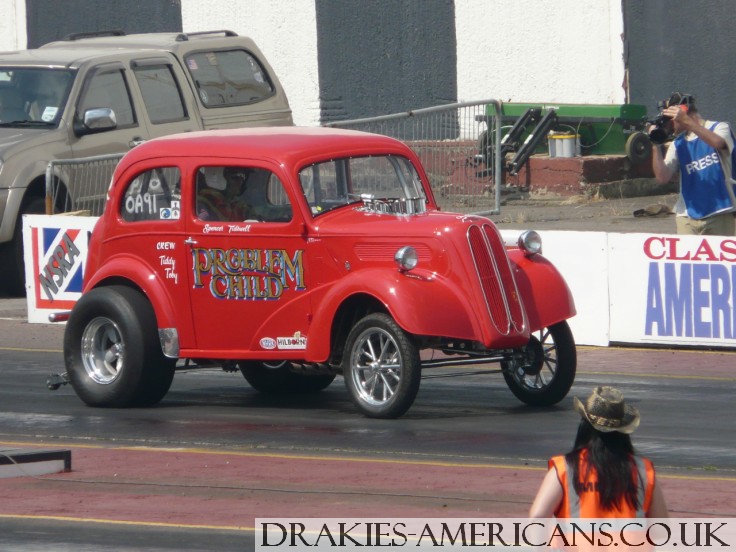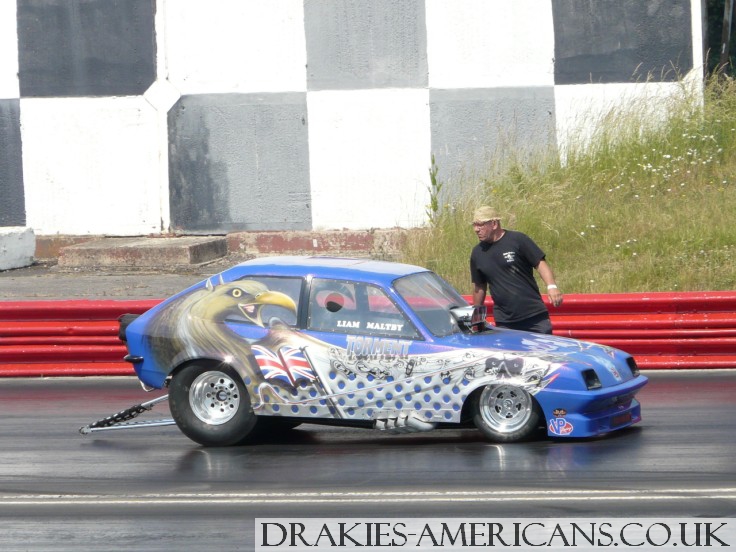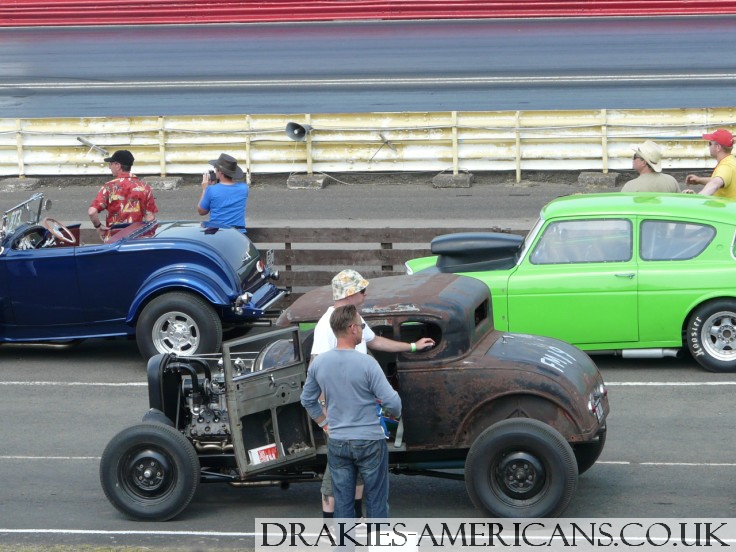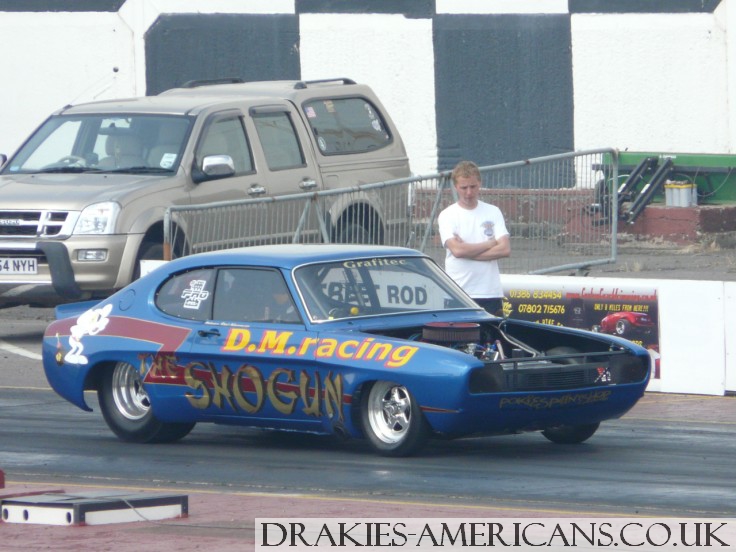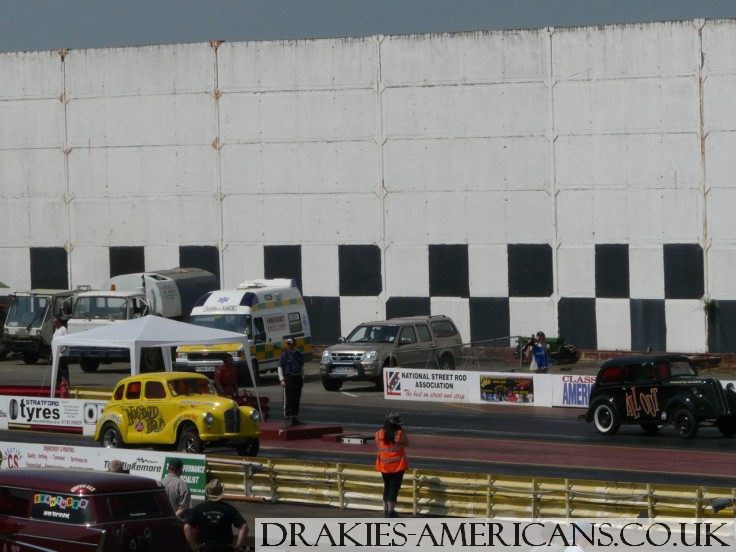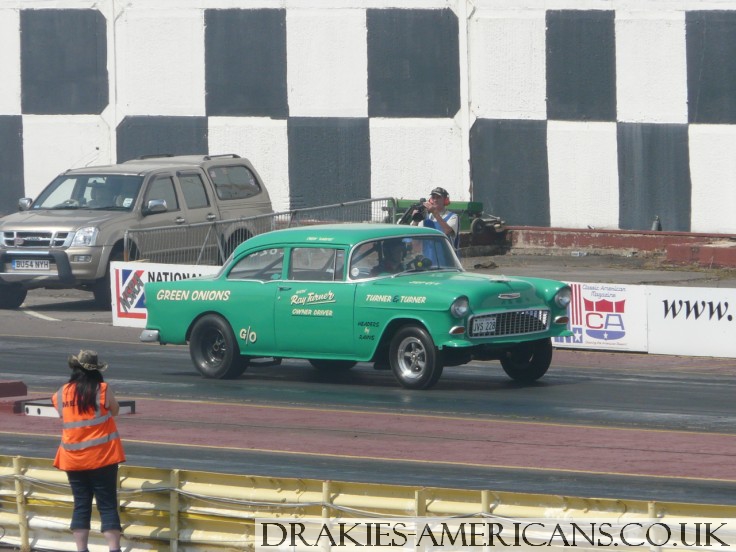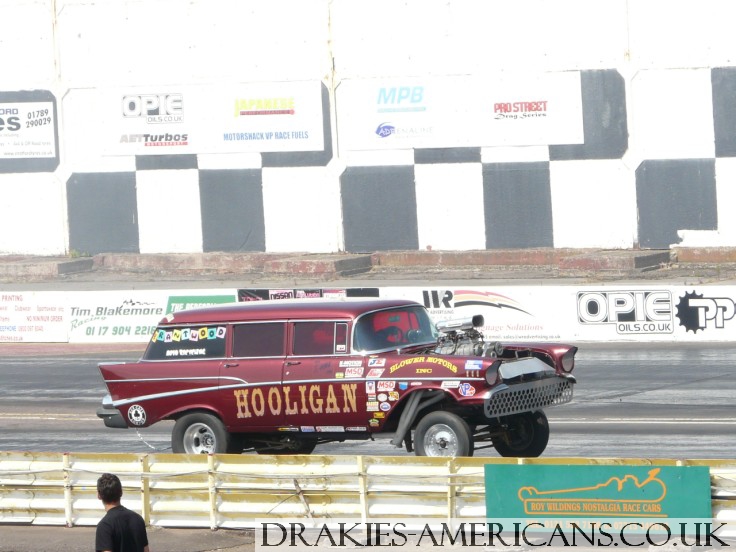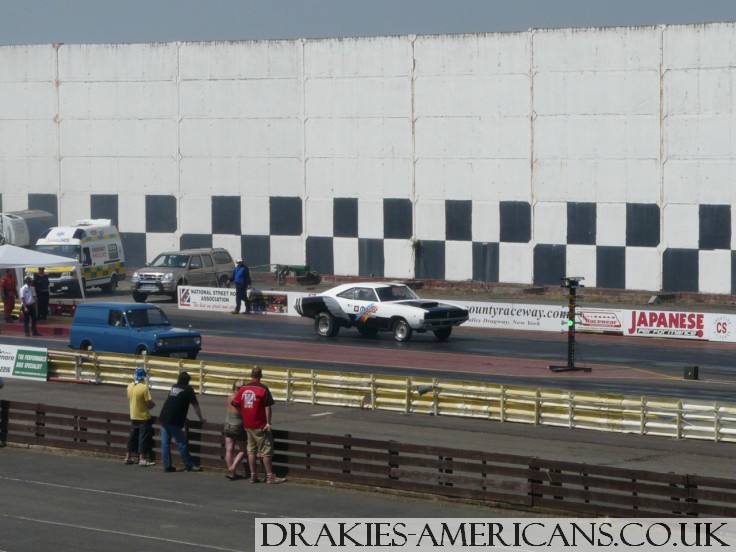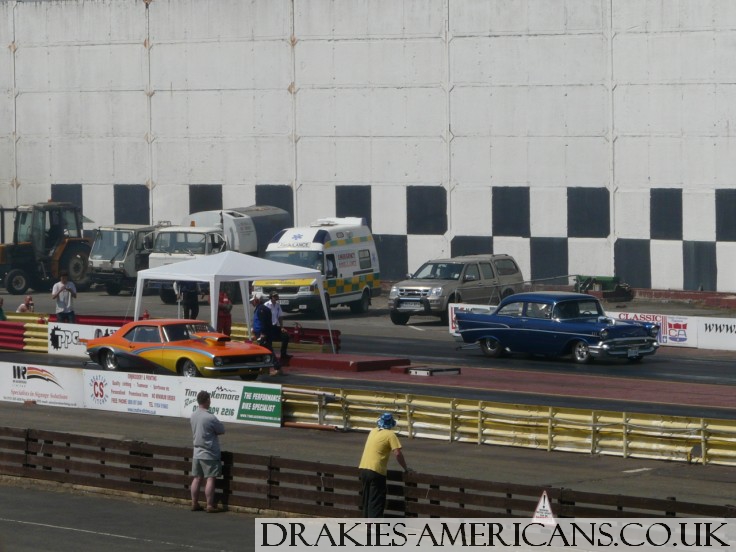 Adam Sayers New out '57 Chevy, first time out on the strip after only being out a few months on the road and was putting down a constant 10second run's but sounded like it had a lot more left in that motor to give out!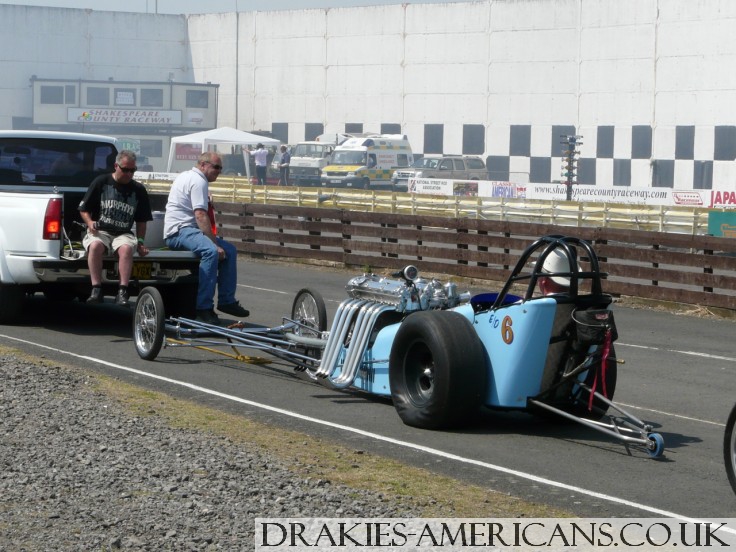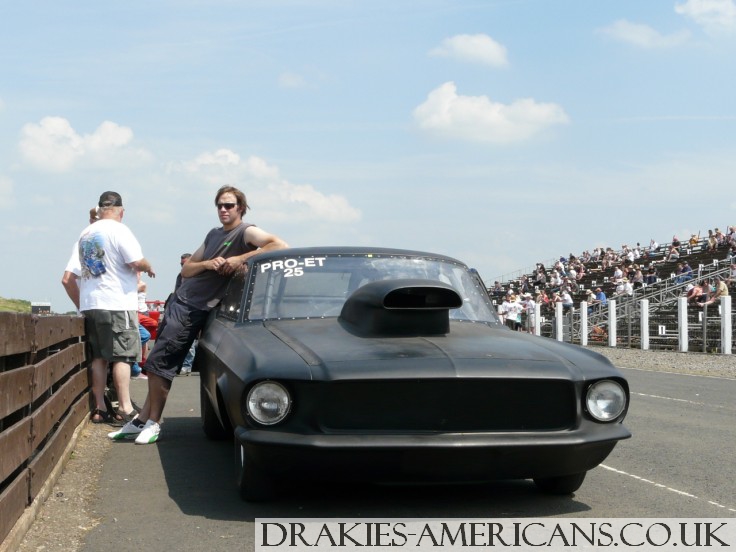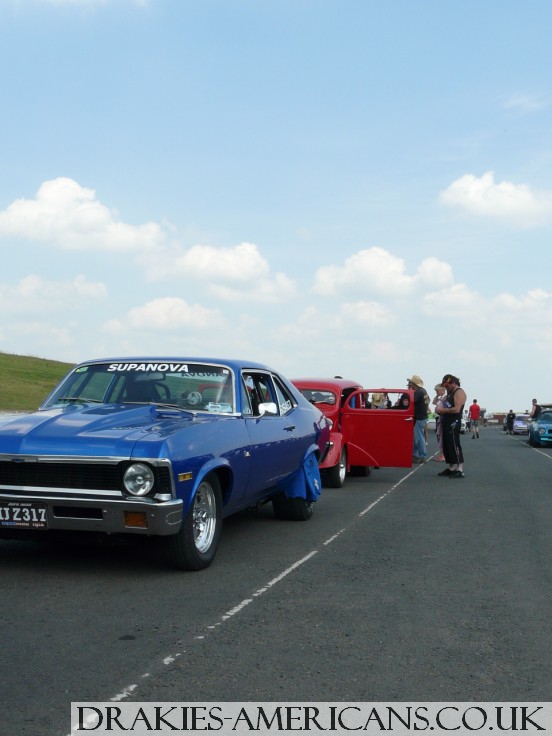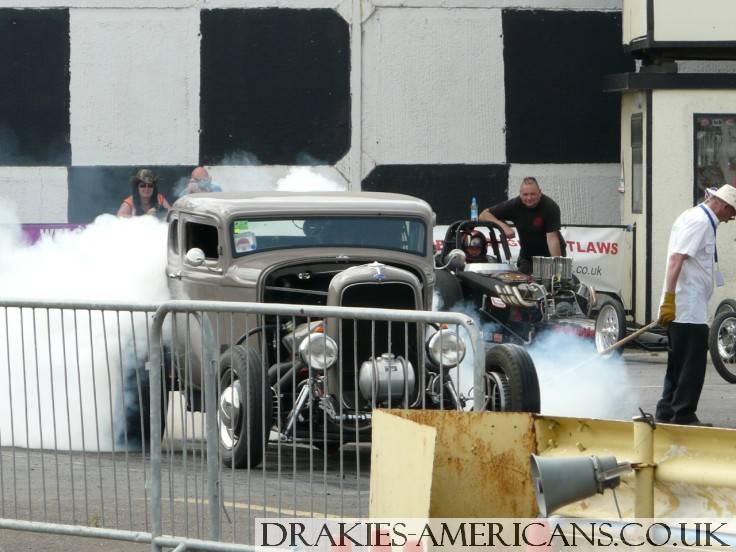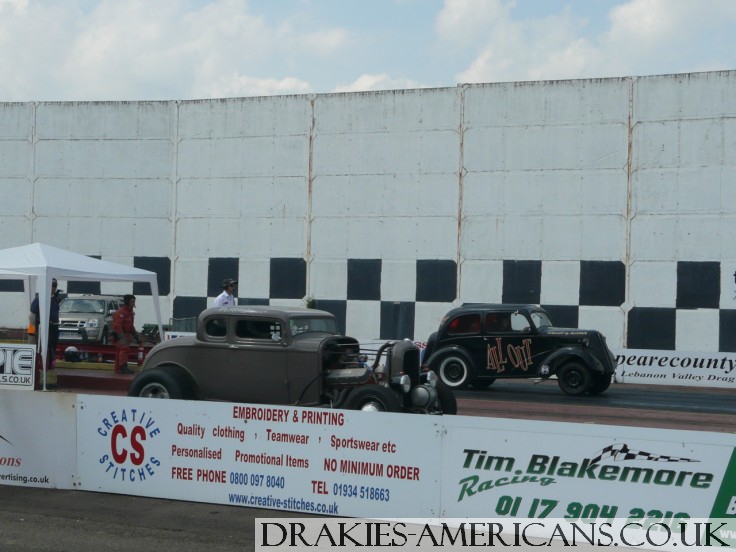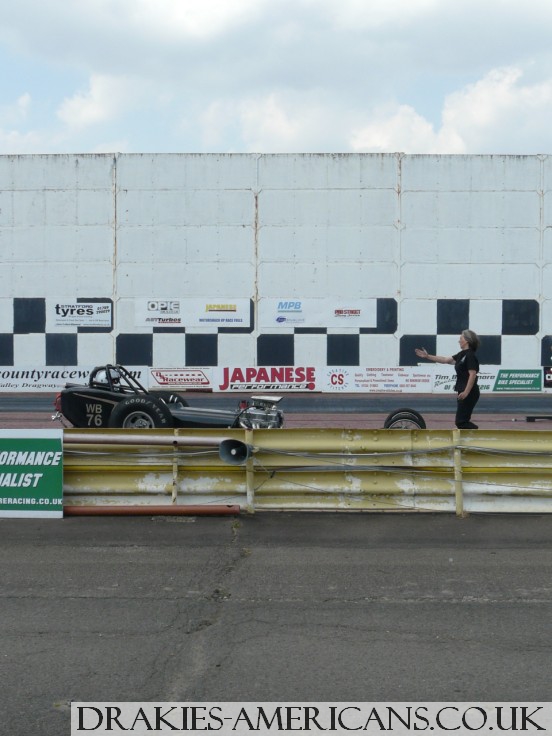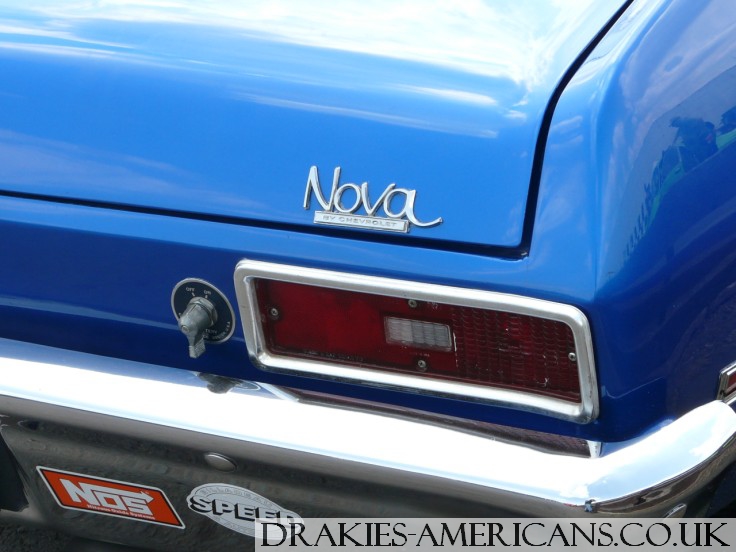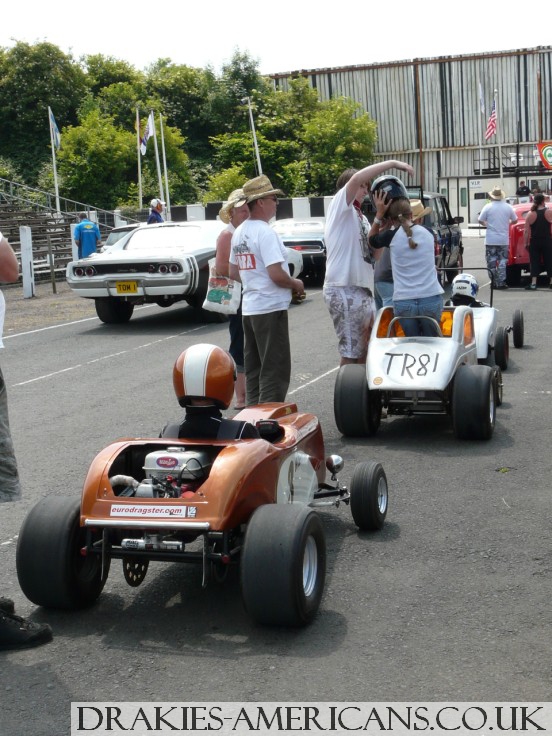 The Youngsters had a go in the Tot Rods and were putting down some fantastic time's!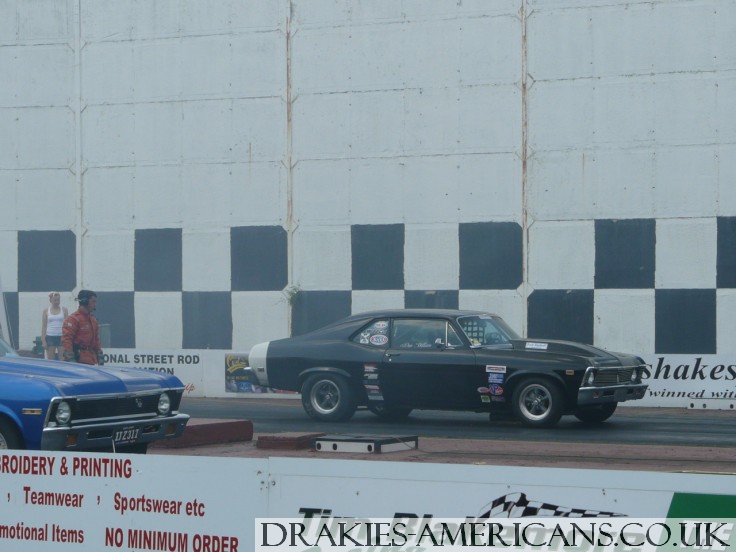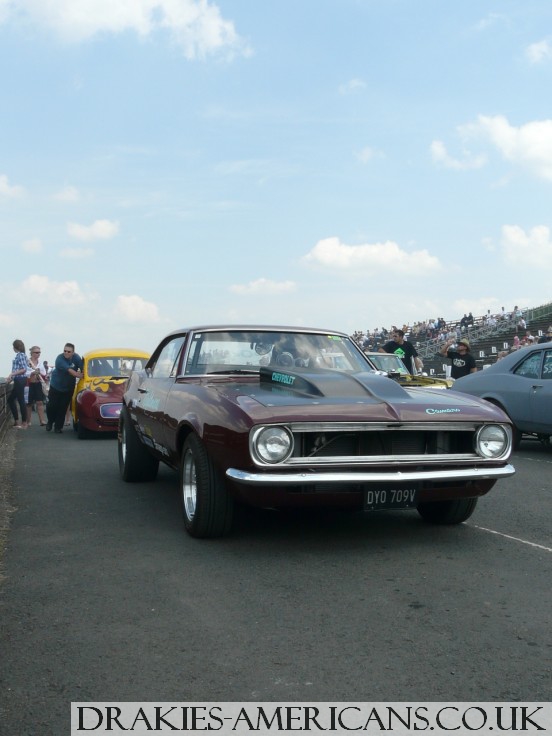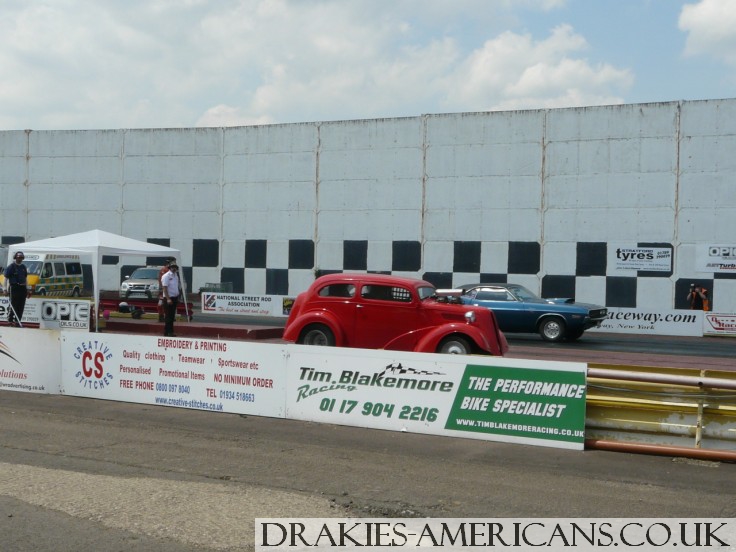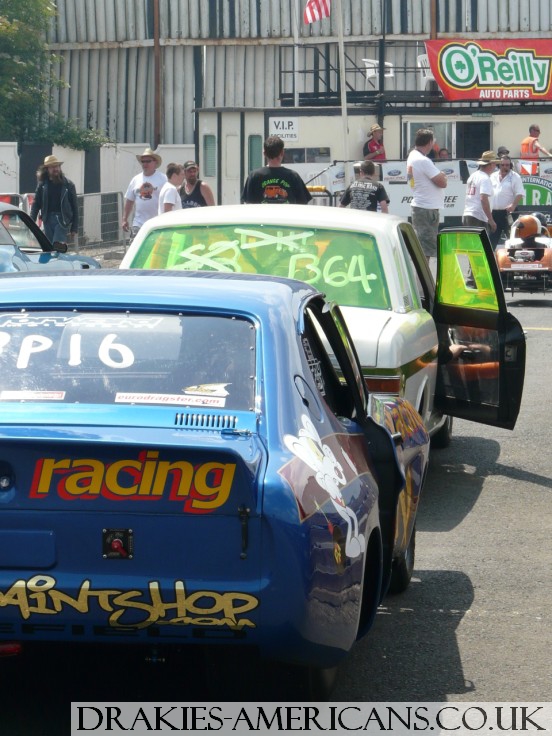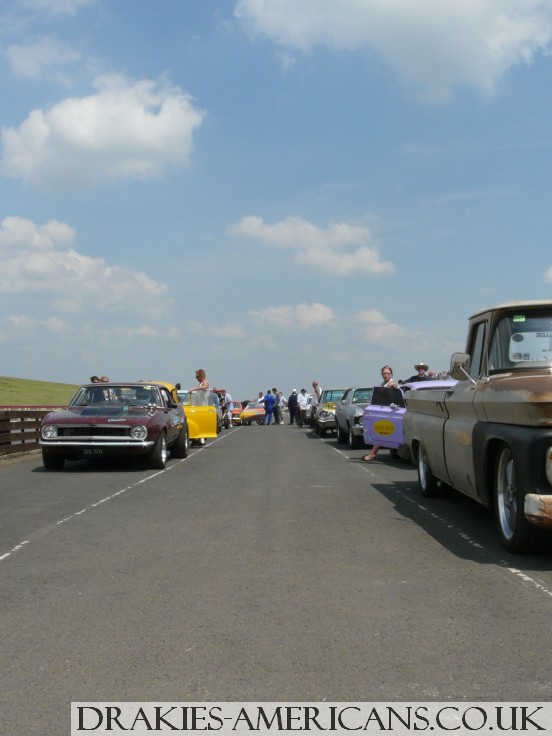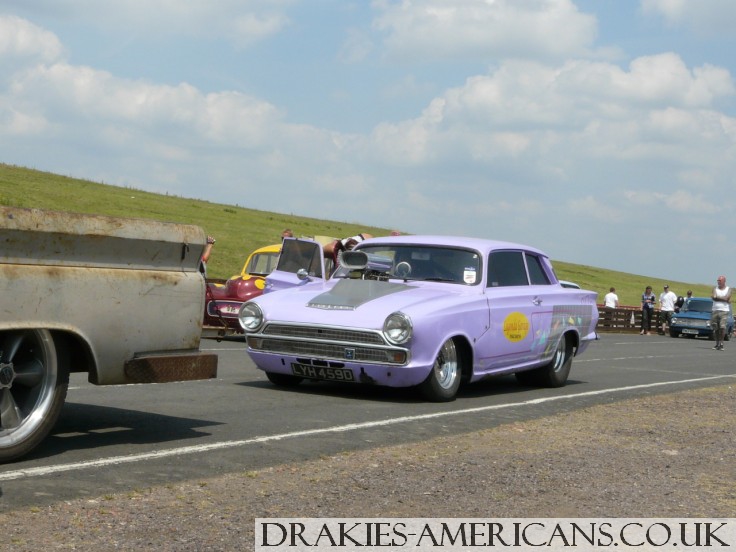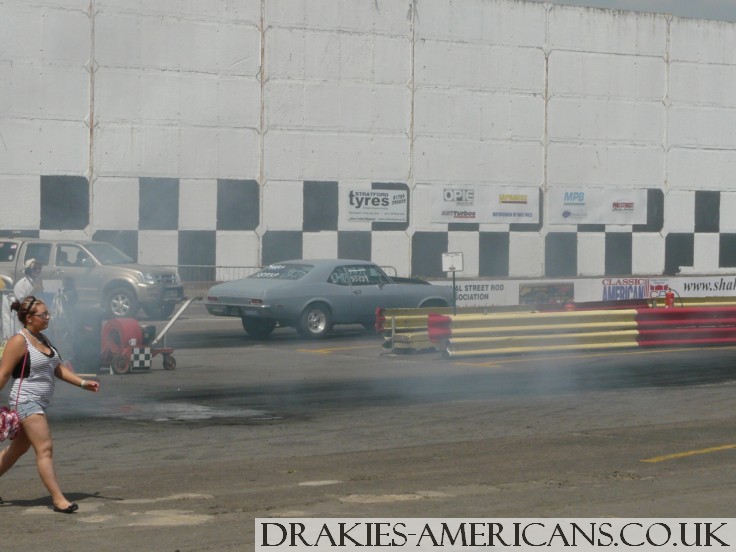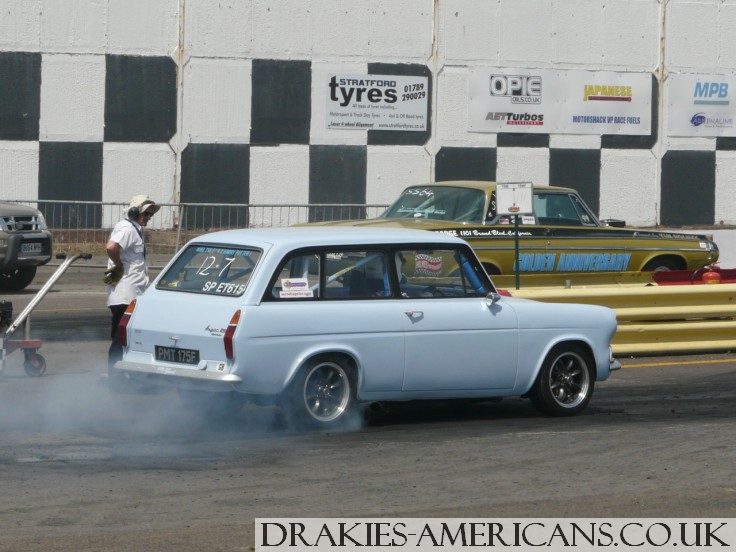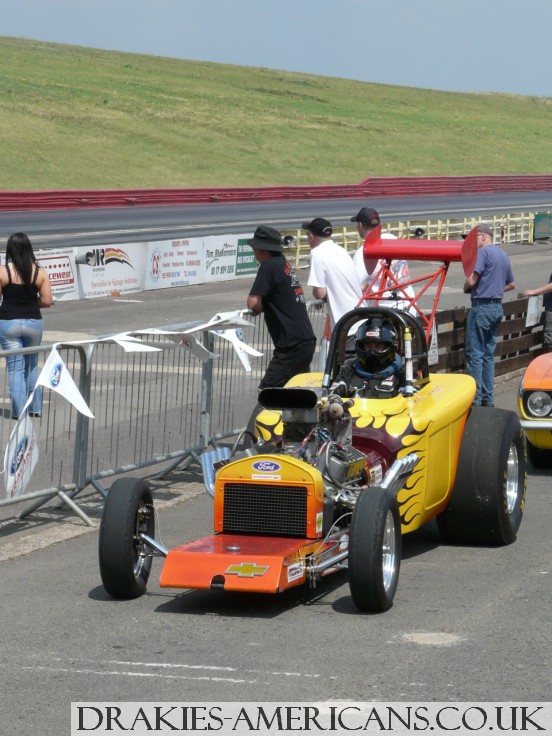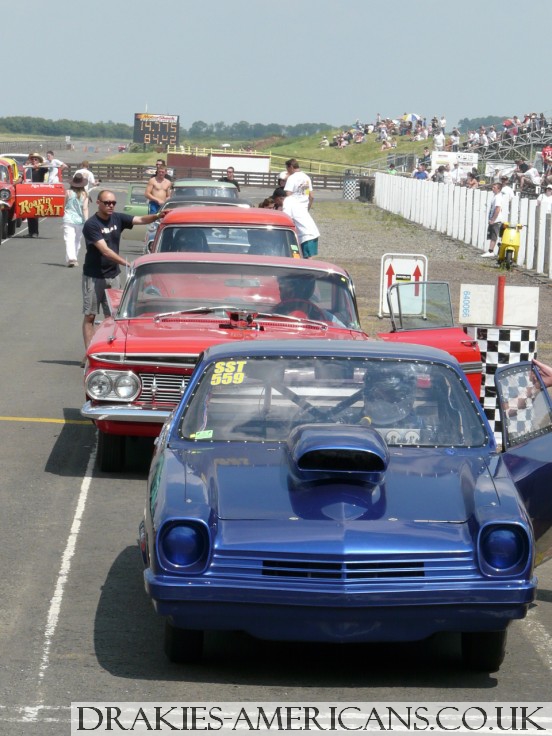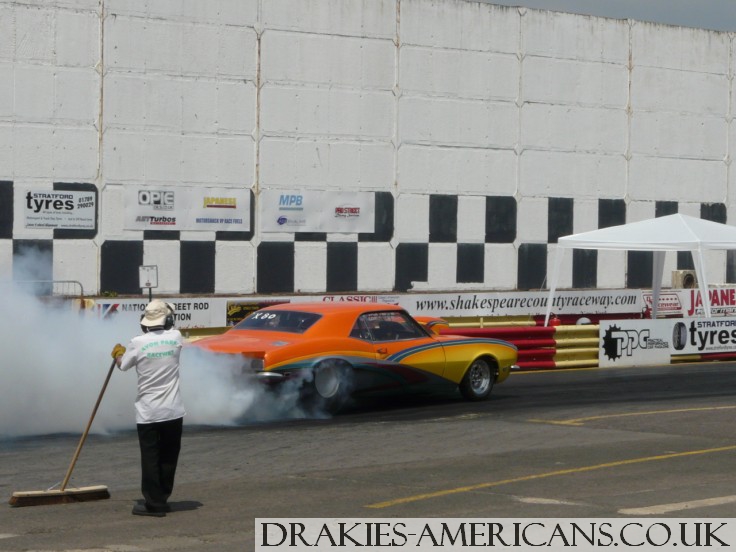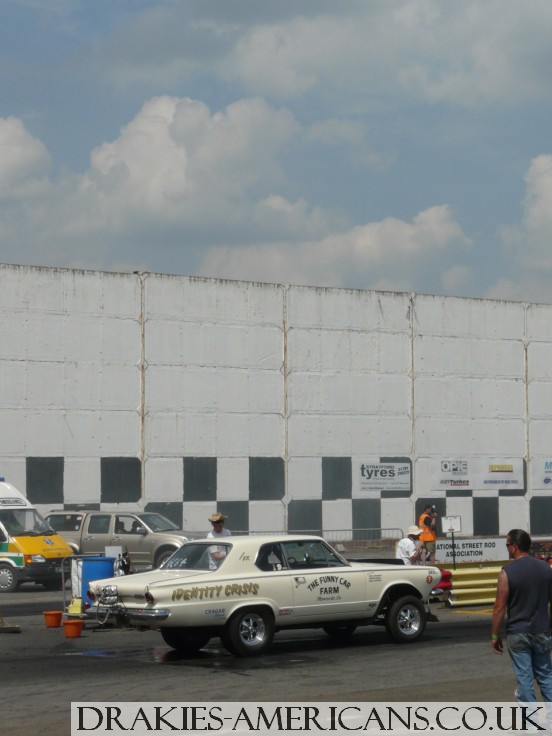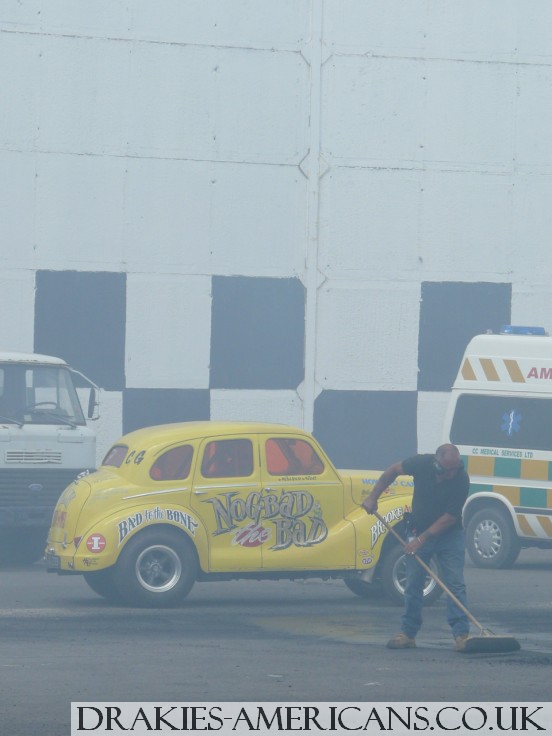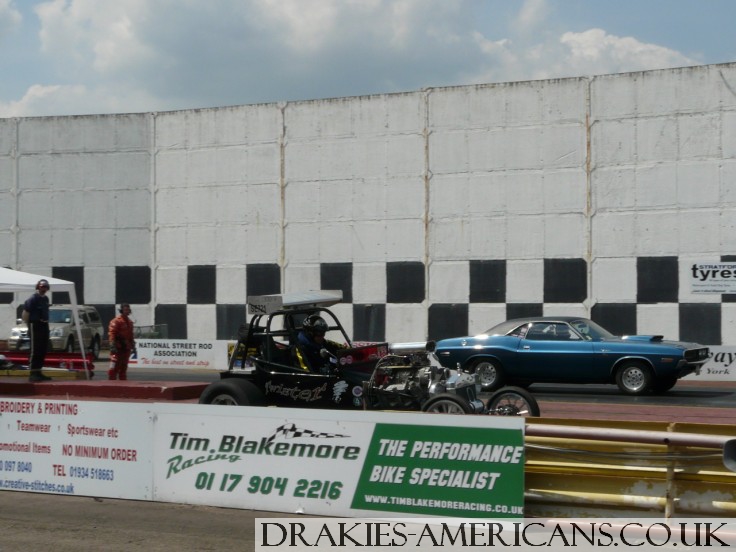 Andy Fadster in the Twister 'T' putting down a time of 8.9! and its road legal!!!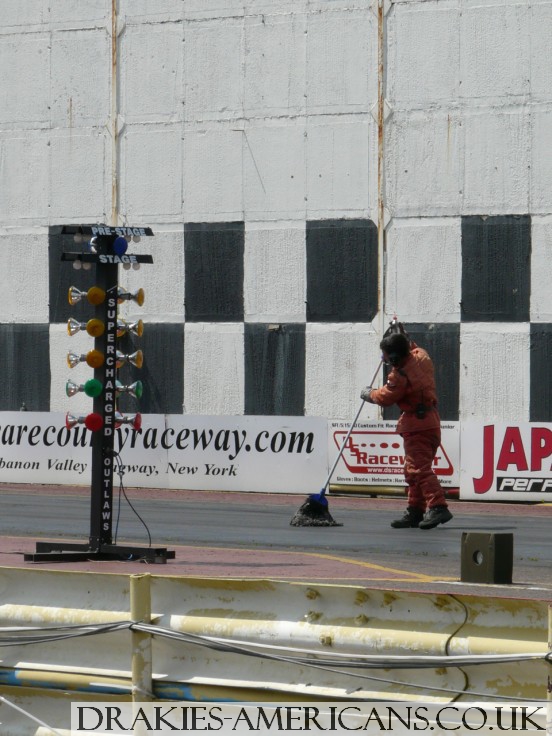 The Shakespeare County Raceway Crew hard at work keeping the lanes open for us all weekend, a big thankyou to you all and everyone at Shakespeare County Raceway for all you efforts.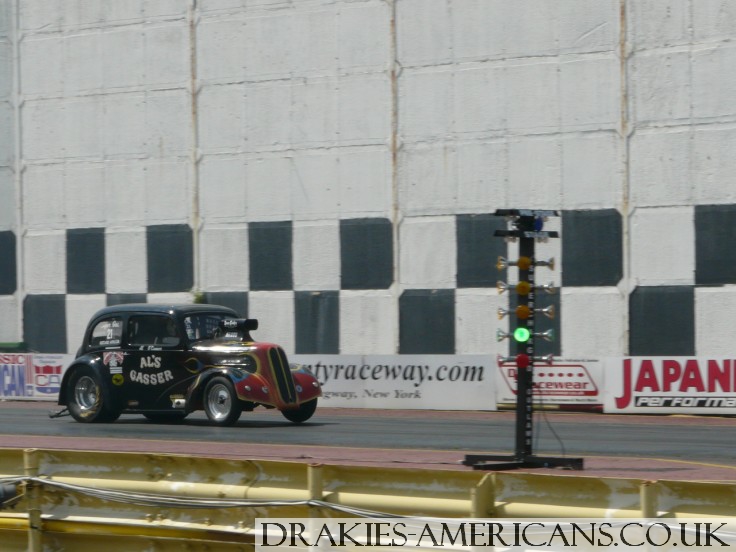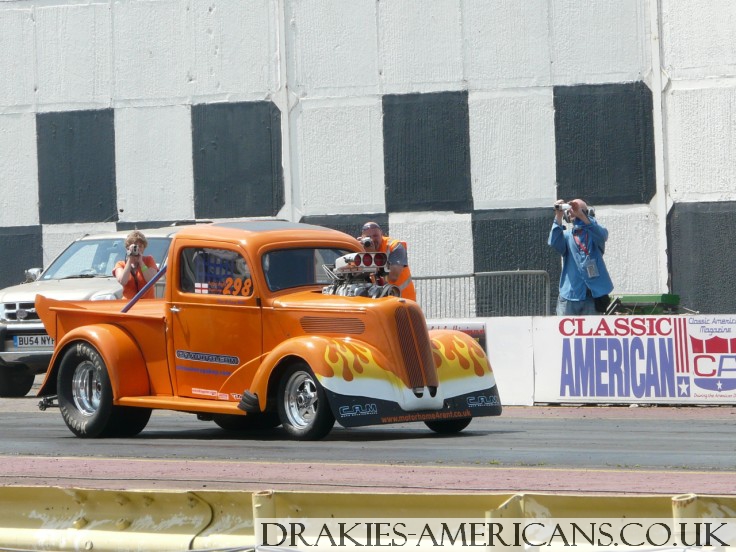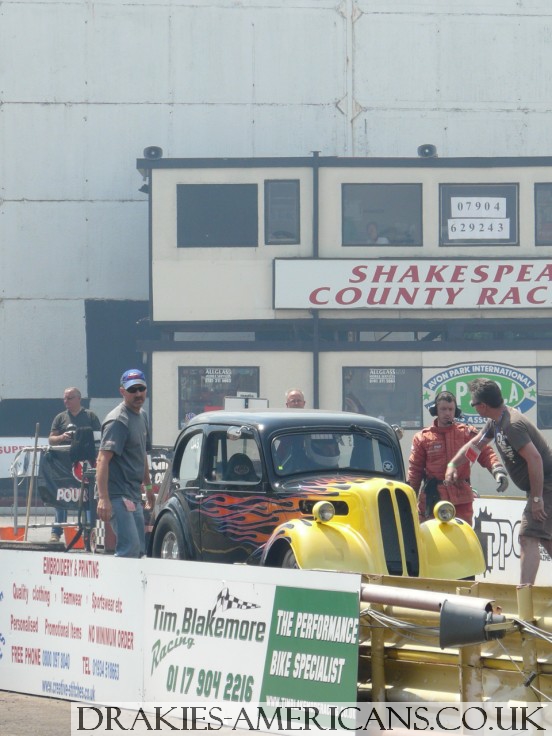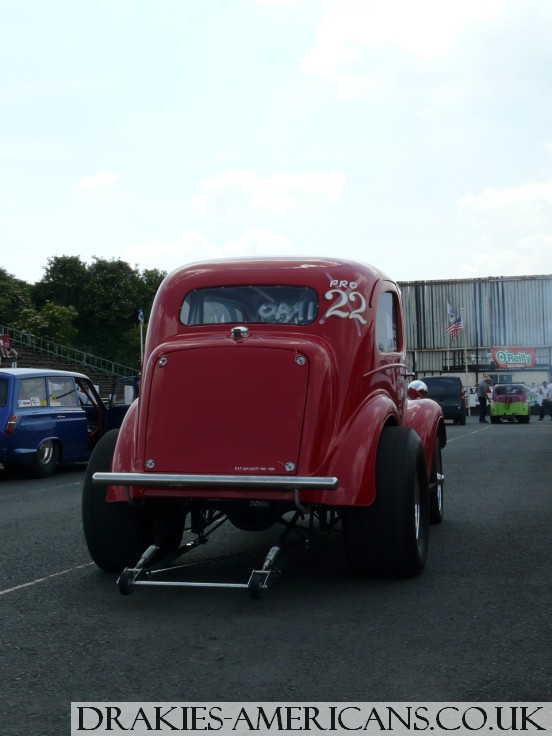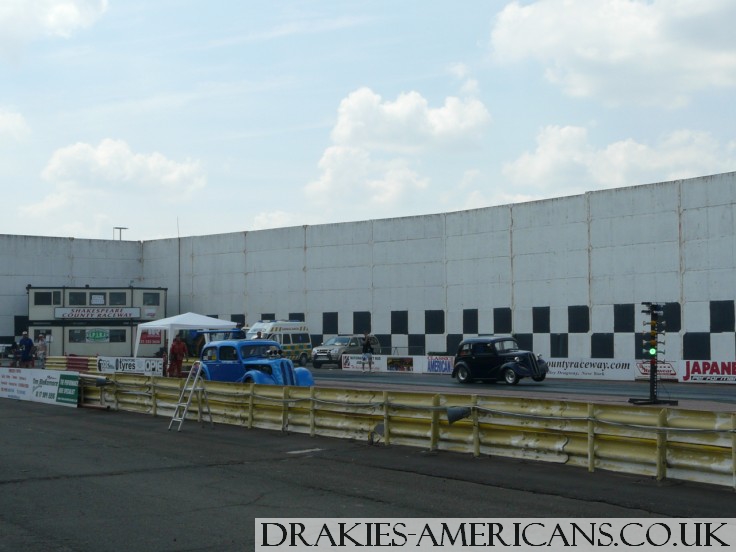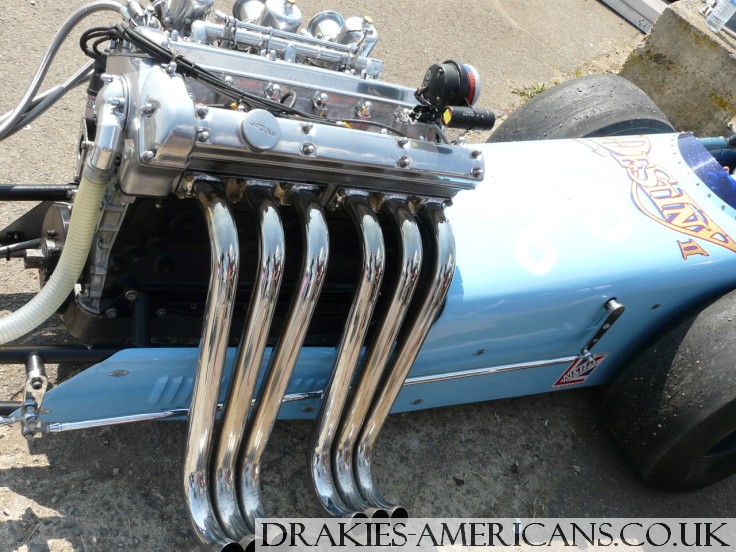 What a fantastic weekend! If you have never been to this Drag Meet, WHY NOT! you just don't know what your missing!
Keep It On The Road!!
All Pictures and contents are © of Martin (Drakie) Drake