NSRA Model Build Off 2011
2011 Brought some new challenges for the Nsra Scale Car Model Build Off, instead of the normal way it was run over winter and purely on the Nsra forum this one wasn't. The hole format of the comp changed, more time was given and it run until July in fact it was being hosted at the Nsra UK Hot Rod Supernationals where on the Sunday, the open public day the Scale Model Builders placed their entries onto the Nsra Model Stand by 12noon ready to be judged by a Special Guest Judge! The Nsra pulled out all the stops for this one and what a huge success it was too, with over 20 Scale Model builds being placed on the table and a few last minute cars being placed just before Judging. Every single scale model that were placed on the table were of excellence and even the few that were just placed on just to show off were amazing to look at!
Now you will be wondering who the special guest is that took the time to judge these fantastic models, well It was none other than the Iconic British Hot Rod Builder Nick Butler.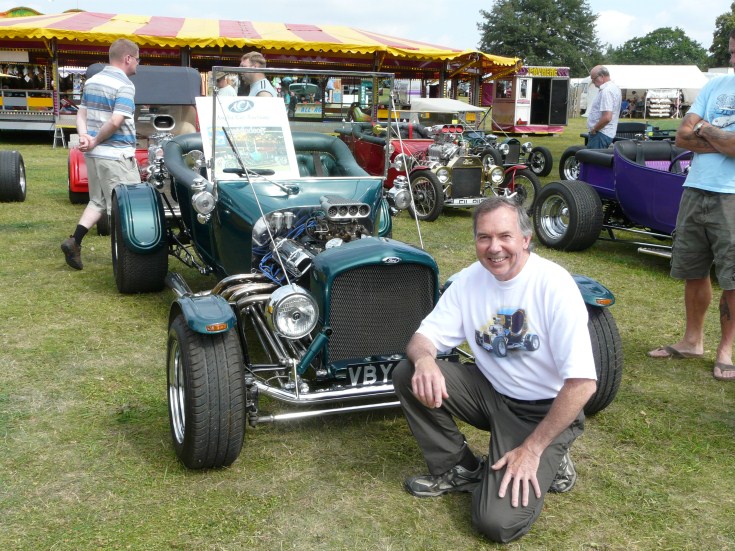 And here he is sat in front of one of his Iconic builds Nykilodean, Nick also built Sonic & Revenge
So the Models were on the stand, Mr Butler was ready and Judging began, here are a few pictures of the Nsra UK Model Stand to show you how full it was.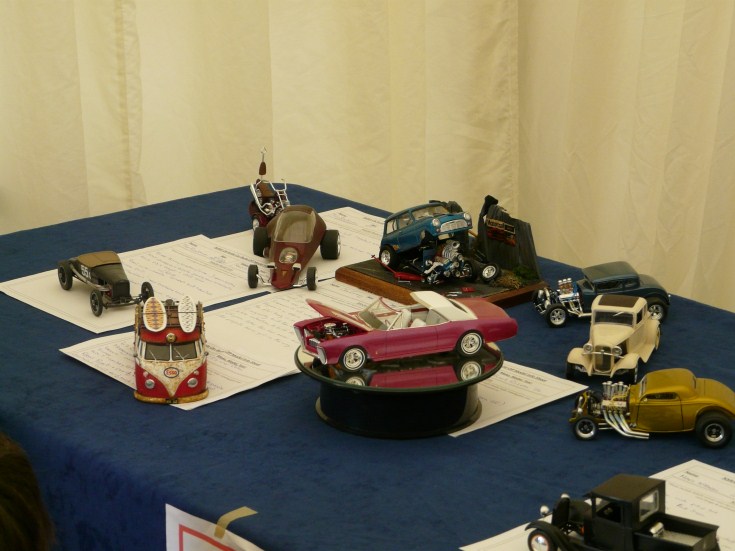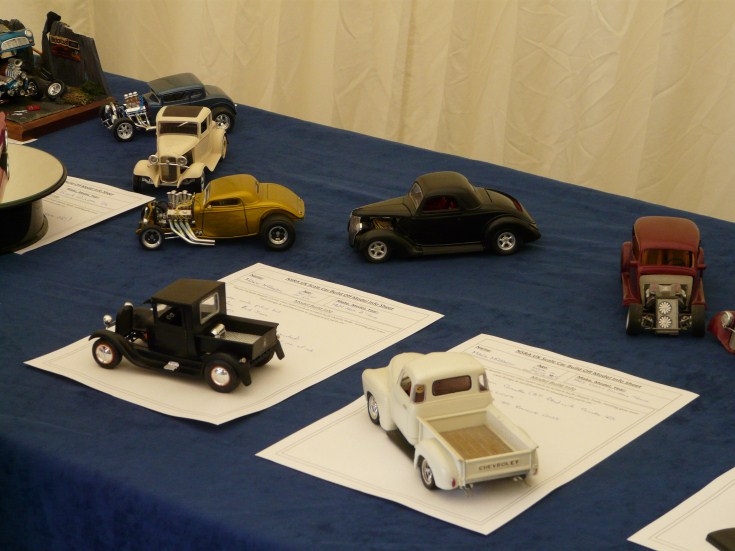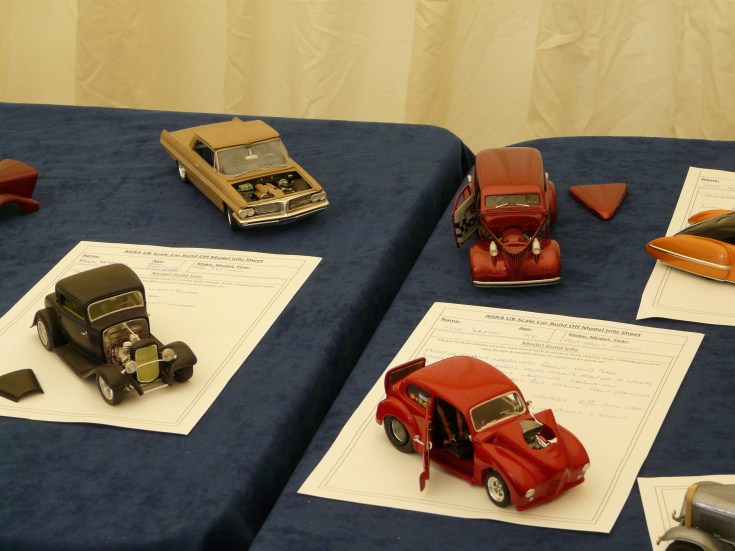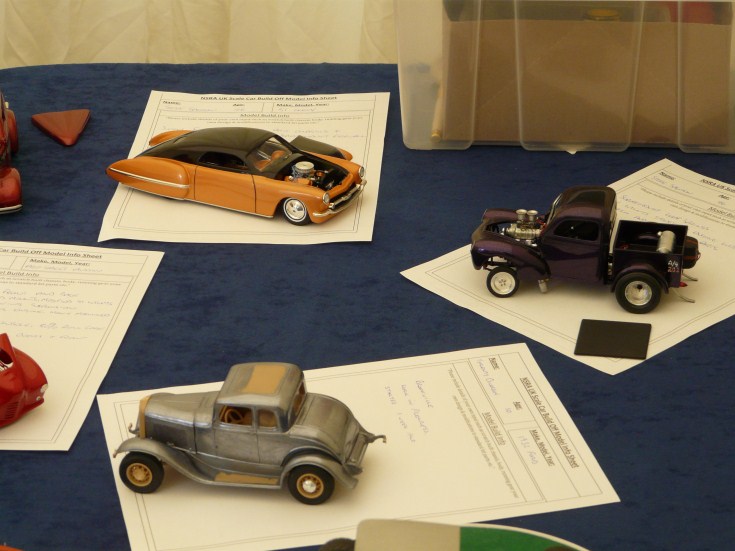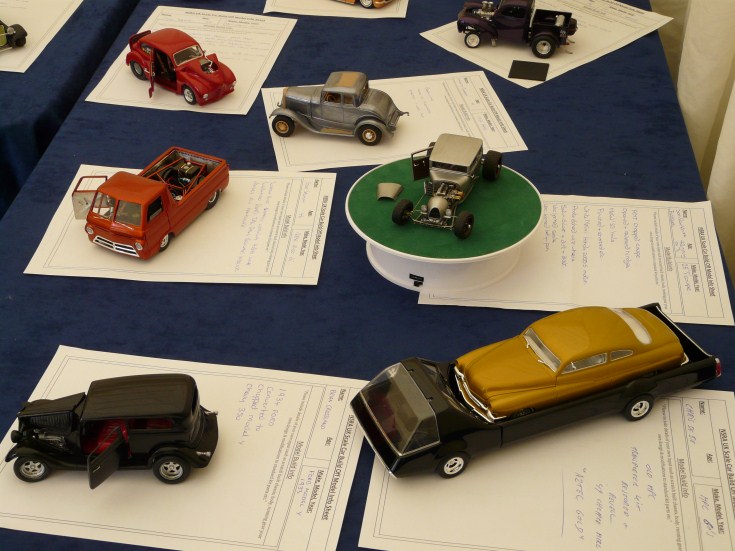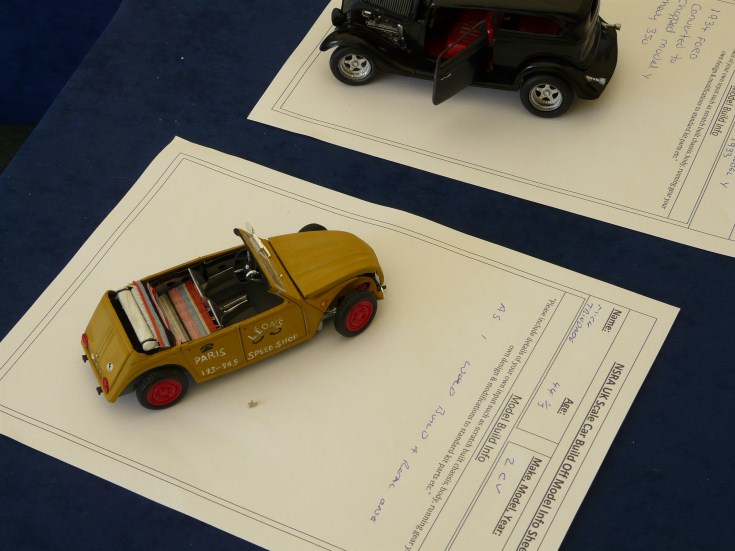 I was amazed to see how full the Nsra Model Stand became and how busy it was with the pubic taking such an interest coming to have a look & rekindle the Model builder in most people that looked on at the full tables.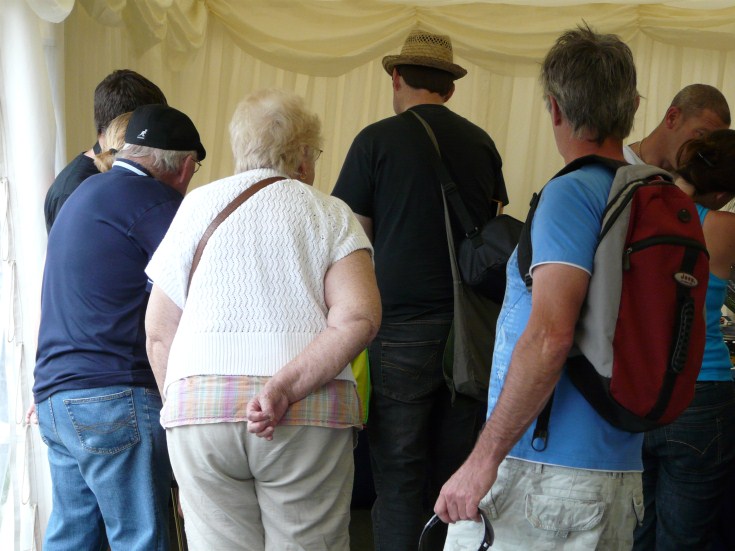 People having a look at the stand, if you could get in for a look that was!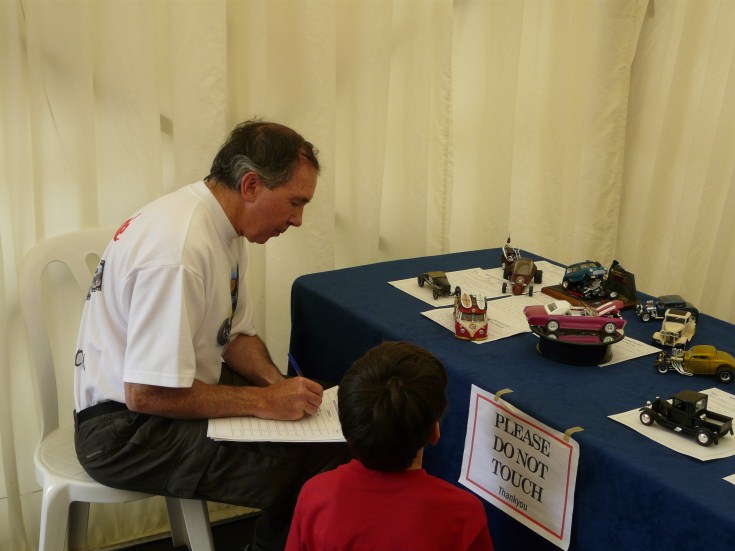 Mr Nick Butler Judging the Scale Model Car Build Off.
The Scores were tallied up and our winners were called to the Nsra Hospitality Tent, thou being not told why! and when Prize Giving was started and the winners were called out.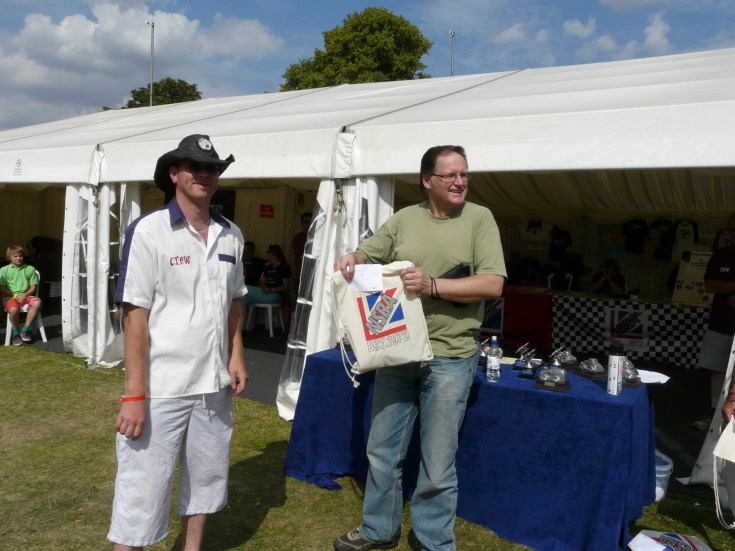 Under 16's winner was Vincent Czwordon with his 1932 Ford (Prize received by his father Merek)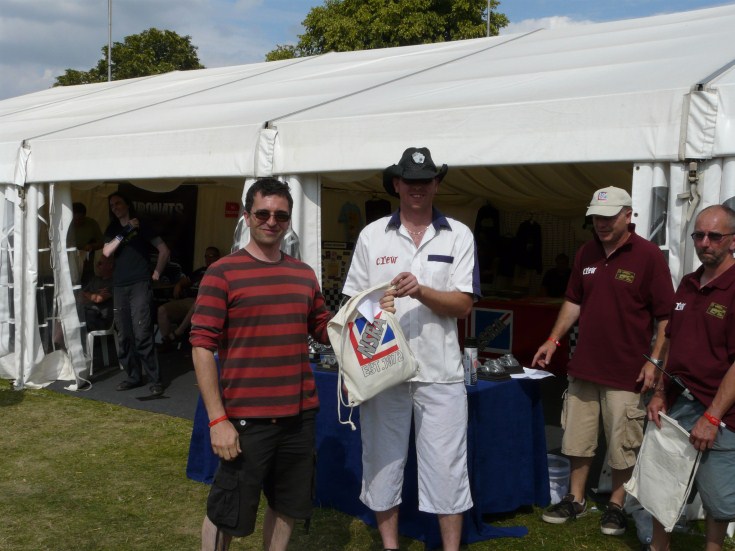 Second Place went to Jon Rackham with his 1925 Model 'T' Coupe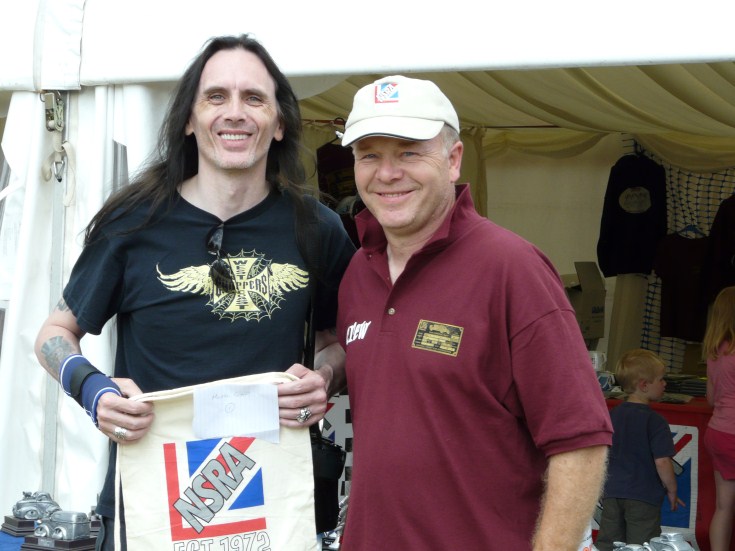 First Place went to Steve Salmon with his 1940 Pro Street Austin.
I would like to say a huge thankyou to everyone that entered into the Nsra UK Scale Car Model Build Off to Nick Butler for taking the time to come and Judge our little scale build off and to everyone that came along just to have a look, but a big thankyou goes to the Nsra UK Committee, Crew and all of there family's as if it were not for them and their hard work to put this event on and take time out there lives to run this association well lets face it we would be stuffed wouldn't we!
The Nsra UK Scale Model Build off 2012 is already up and running and the rules are on the Nsra UK Forum, and will have the same format as the 2011 one, so see you all at the Nsra UK Hot Rod Supernationals 2012.
All Pictures and contents are © of Martin (Drakie) Drake.