NSRA UK HOTROD DRAGS 2010
I know I have said it in every report I have done on this site but the Hot Rod Drags is the best event of the year to me, Its the first ever event I ever went to for a full weekend over 20 years ago and it will always be the event I will never miss come hell or high water!This year I was on the start line taking picture's and what a buzz! but I have to say the weekend on a hole was a Total Rush!! I have to say I have never been to the Nsra Hotrod Drags and ever been disappointed and this year was the best ever! Just seeing all my old friends & New having such a good time and a laugh makes a weekend for me.
Now as I couldn't sleep the Thursday night before we set off I had pre packed and thought I had everything I needed for the weekend, But you know when you get where your going and think OOPP's I forgot that, well that's exactly what I did,, only I had forgot the most important Item I needed to bring to this meeting, Yes I had forgot my charger for my camera!! Oh yes!! I try' d all weekend to see if anyone had one but NOPE! just my luck! so i'm sorry to say I didn't get any pictures of the Cacklefest nore many on Sunday I did however get some pictures of Racing on Friday, Saturday and Sunday until my 2 camera batts died a death on me! So Who wants a look??? Here you go and I hope you enjoyed the weekend I SURE DID!!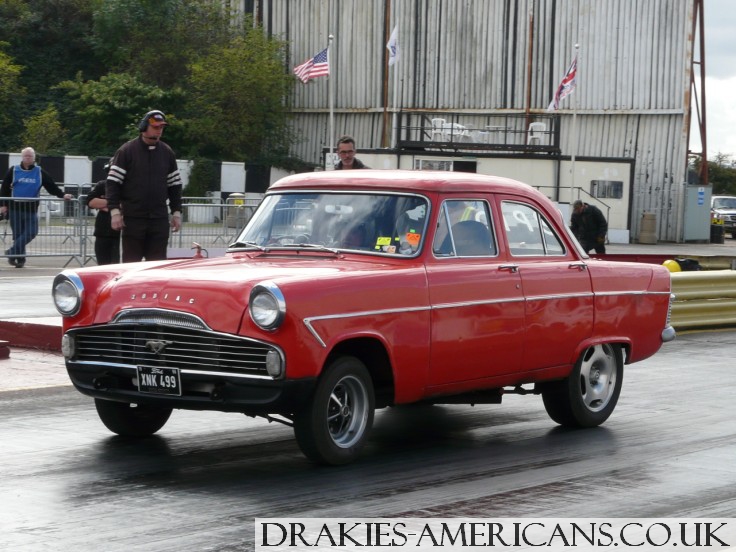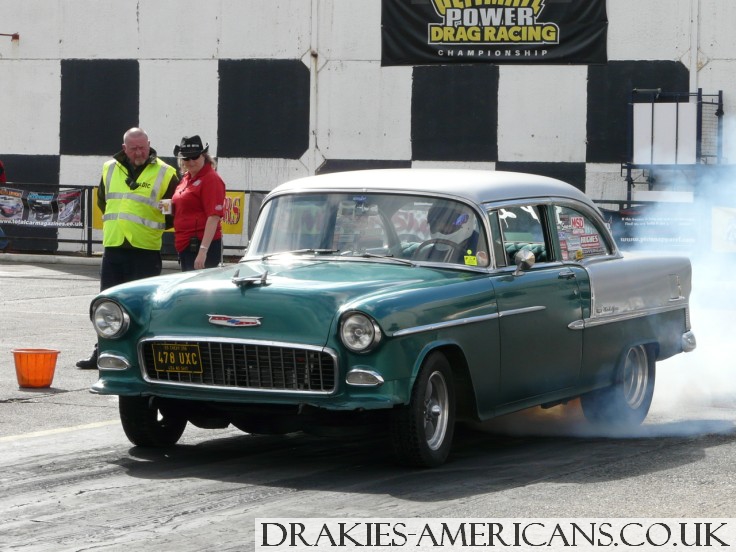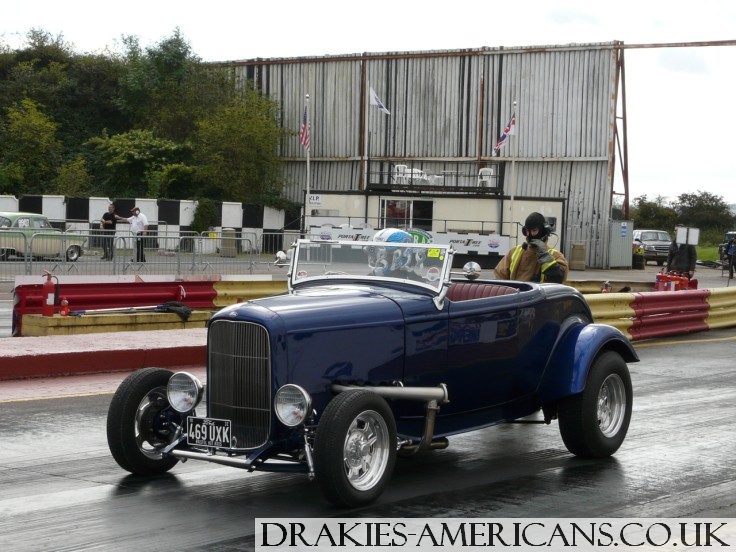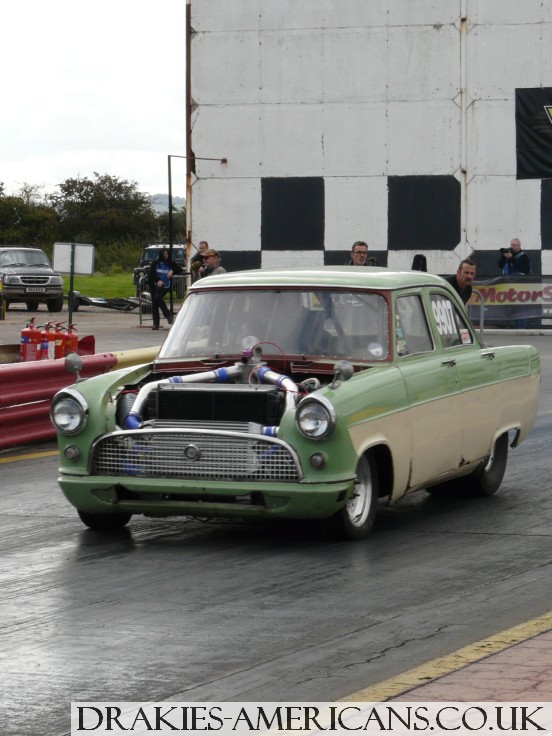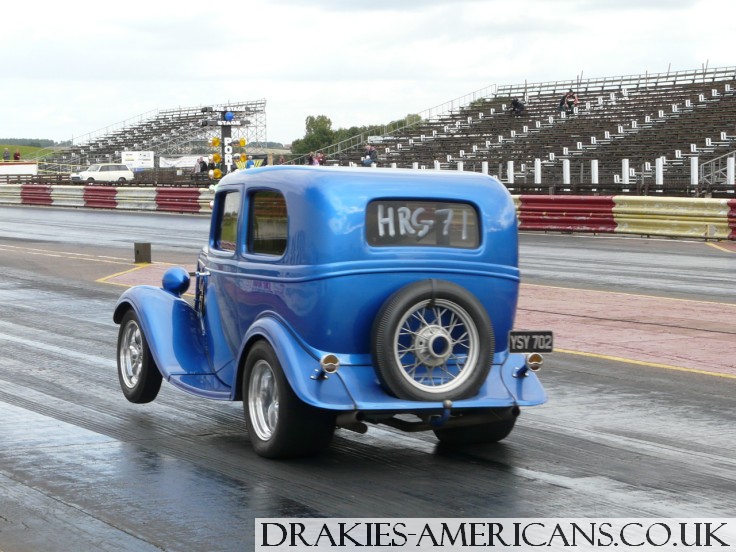 Andy Park doing what he does best in his Model Y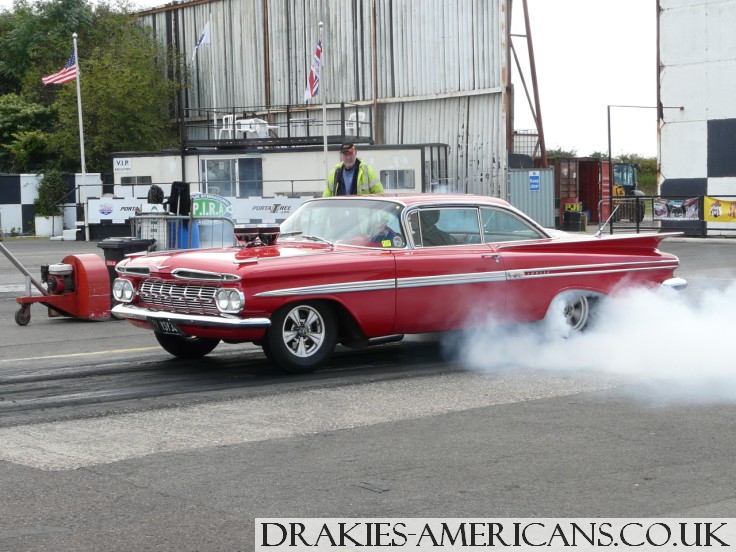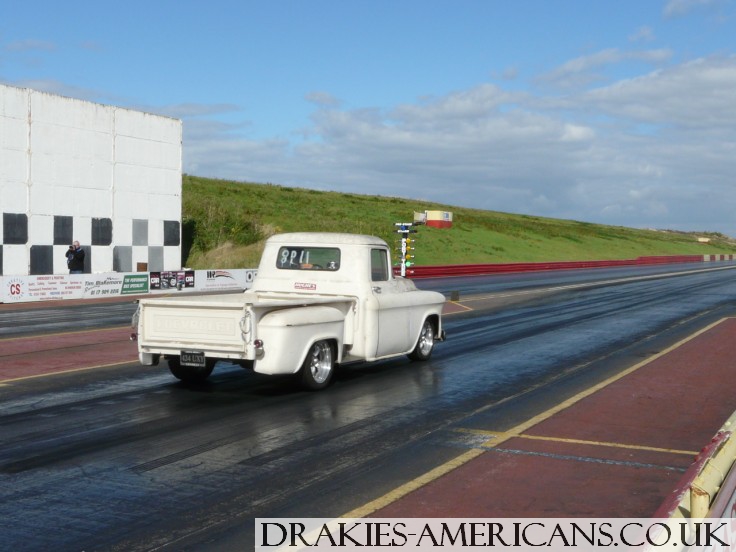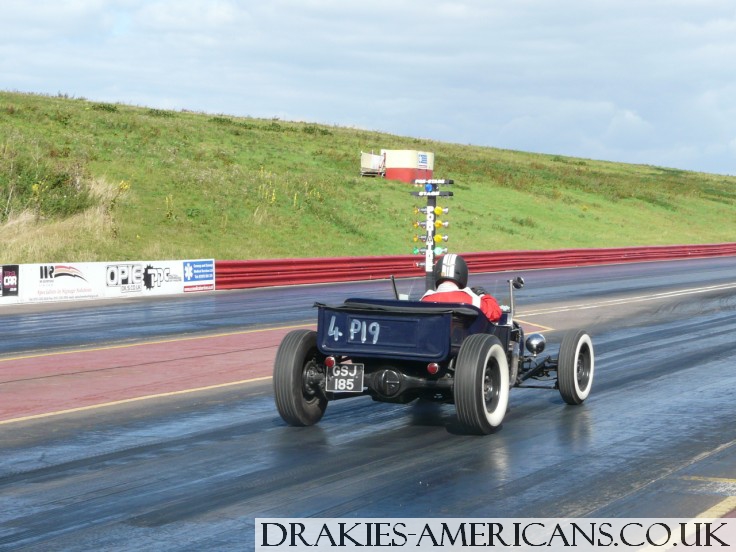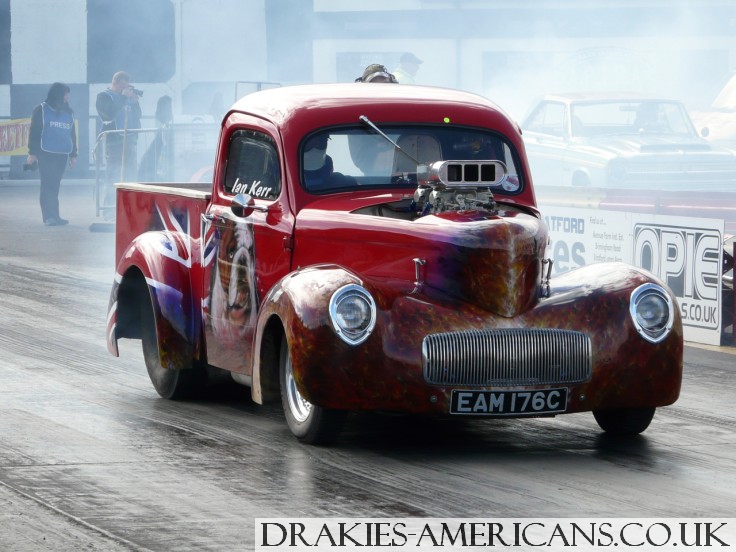 Ian Kerr was one of the NSRA UK Dirty Dozen Picks and walked away with a very nice Trophy!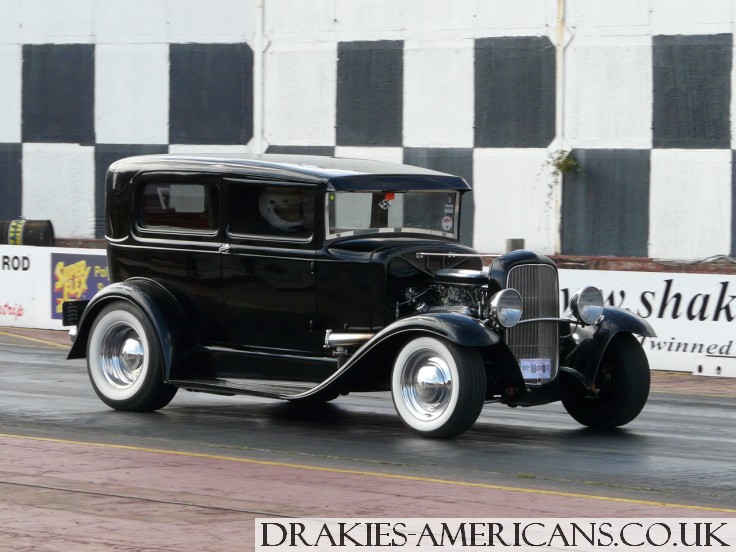 Notice anything on this? Yes a ESRA Tag for the Euro nationals 2010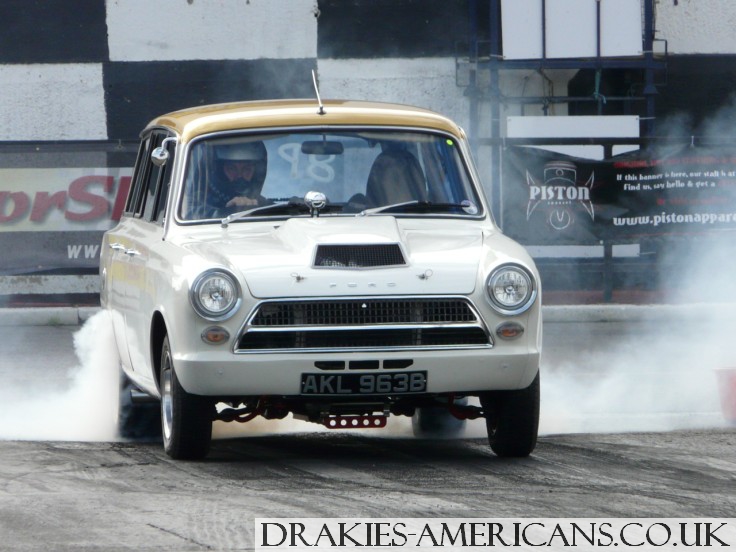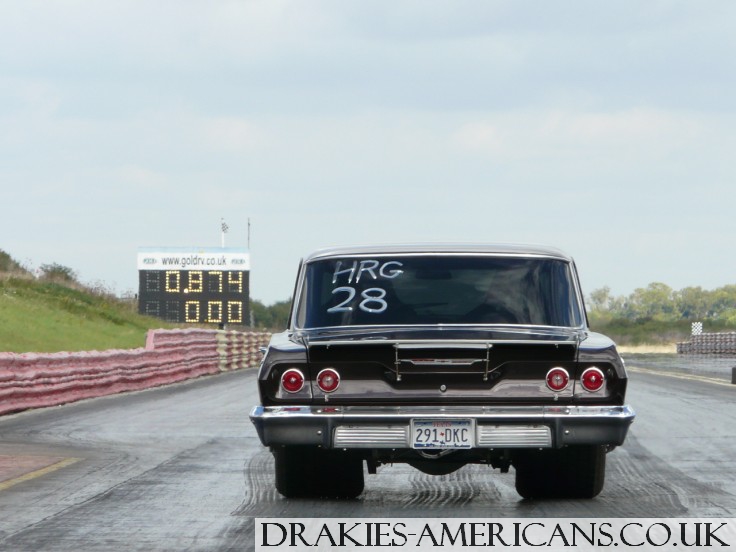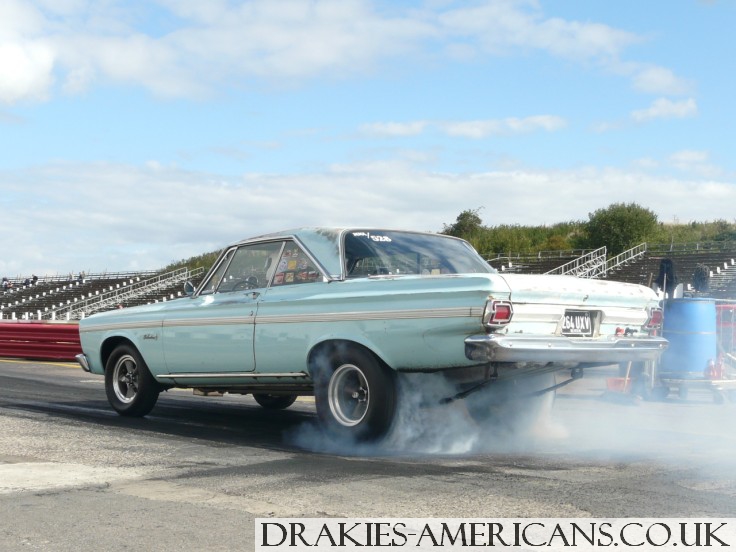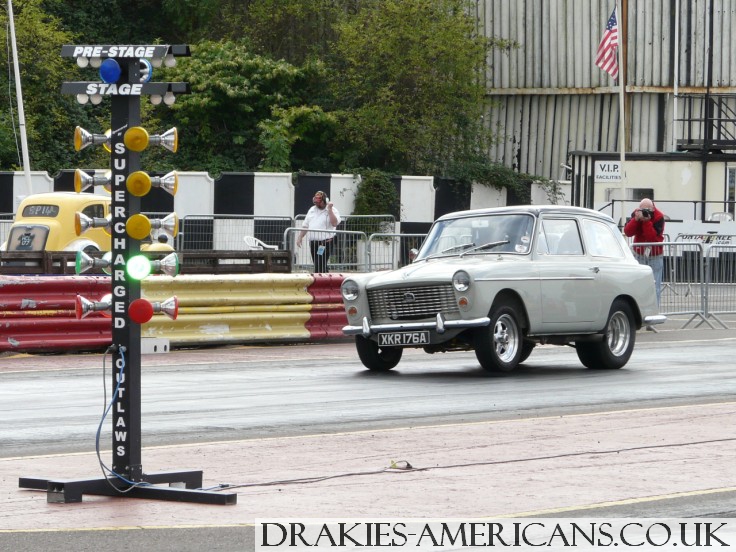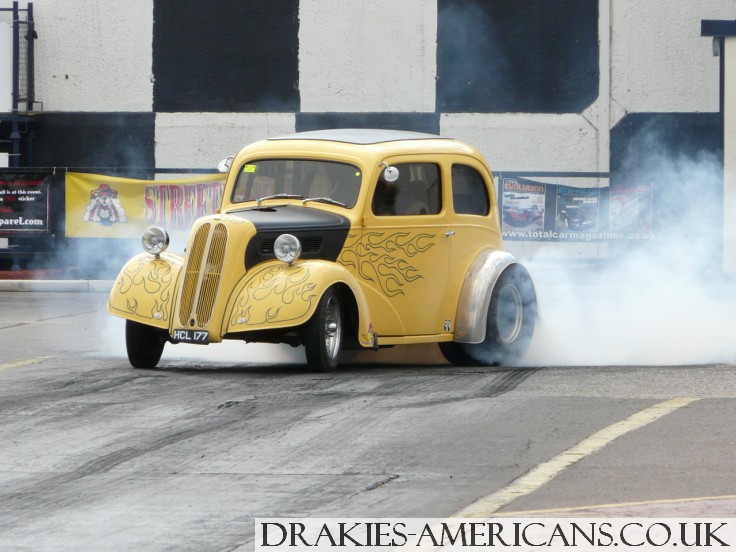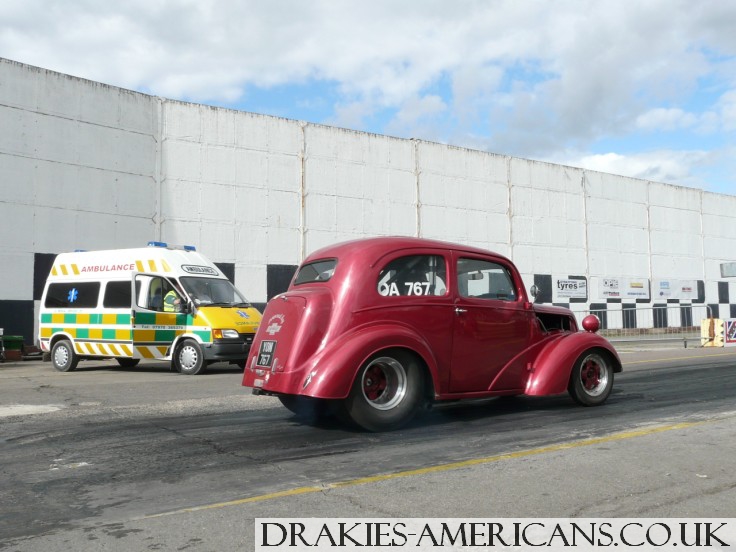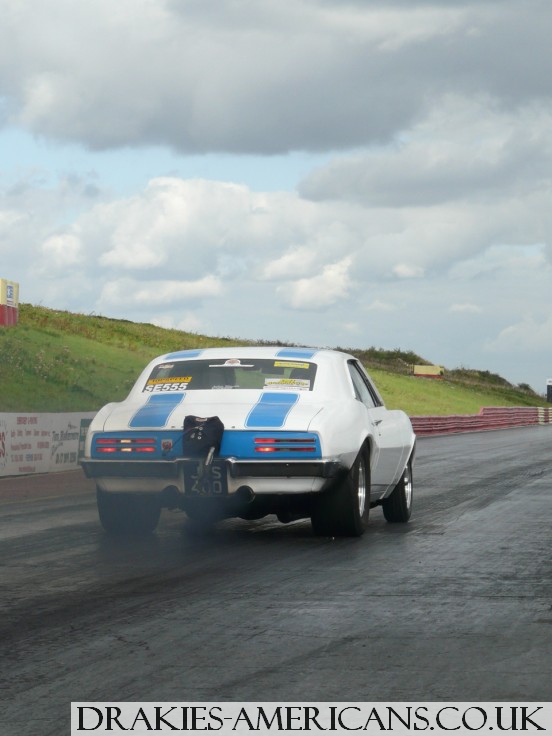 Paul Houston on a 9second pass!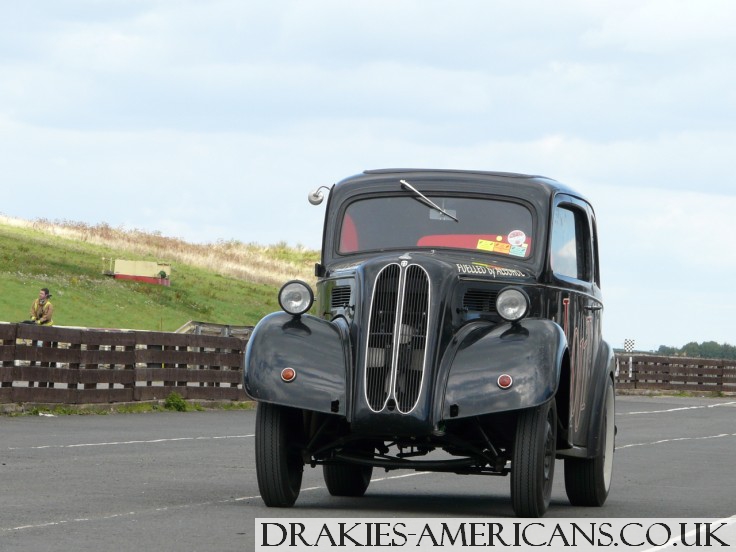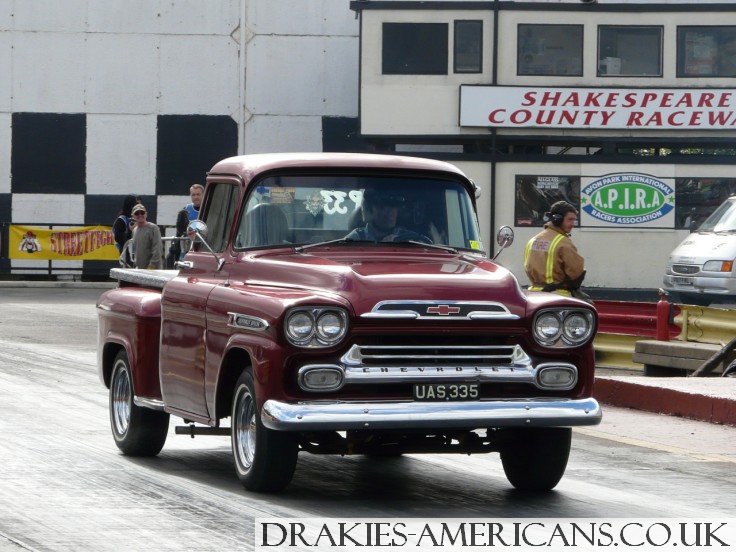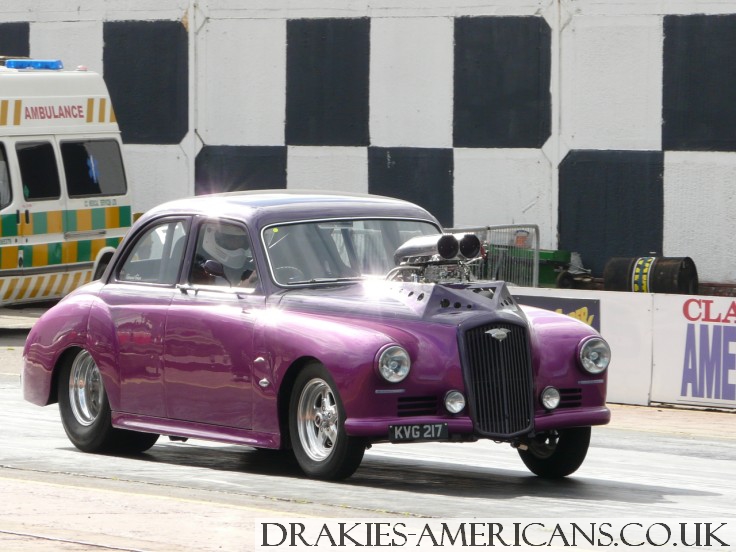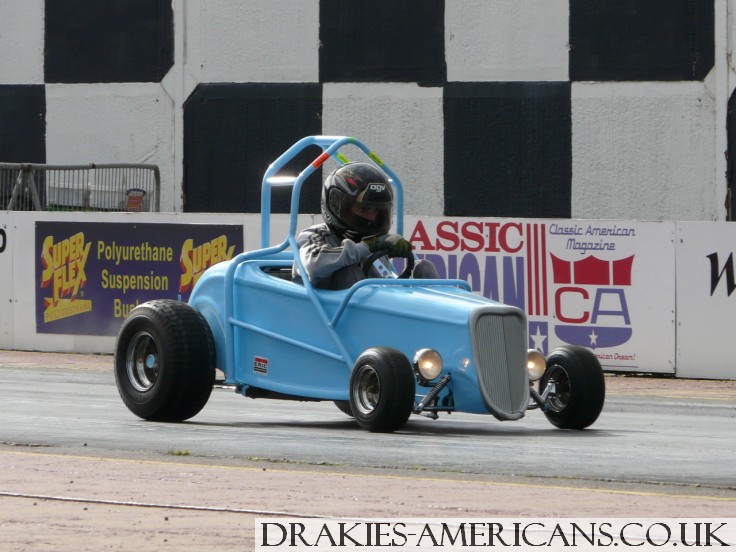 TotRods Roll!!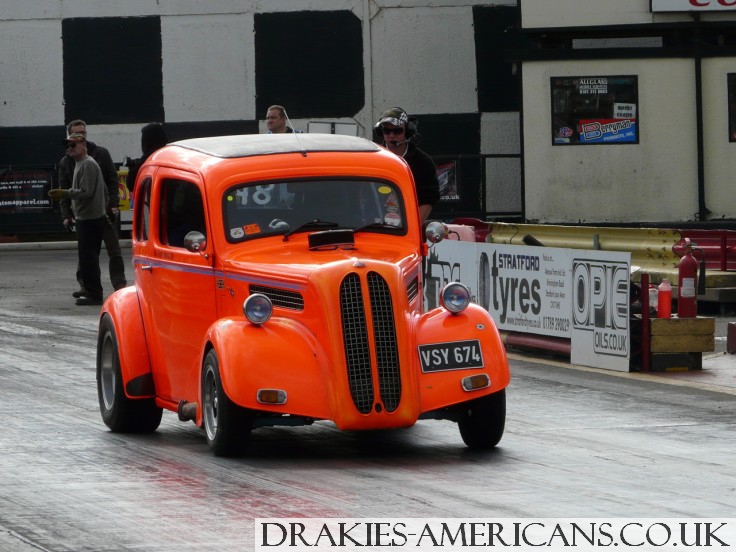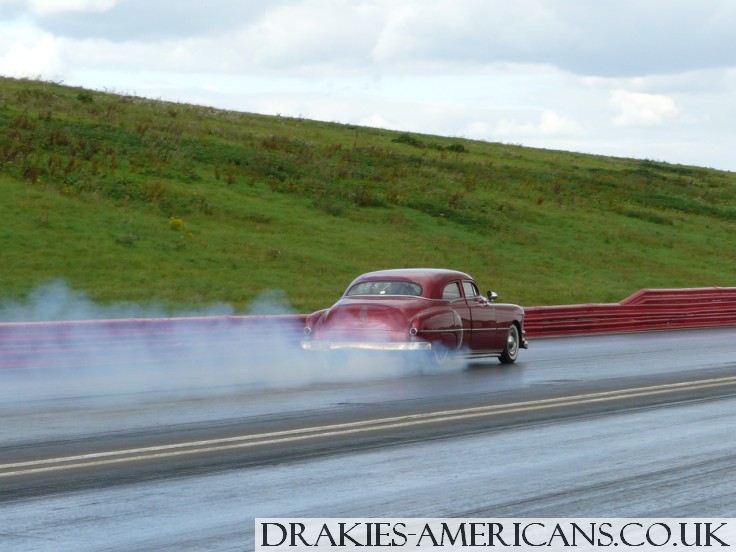 David Hall Black Lining his Lead Shed pretty much all the way to the finish line!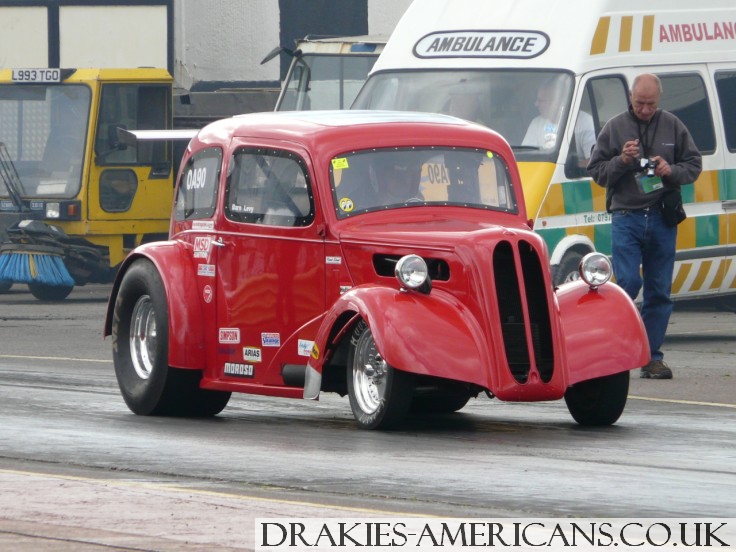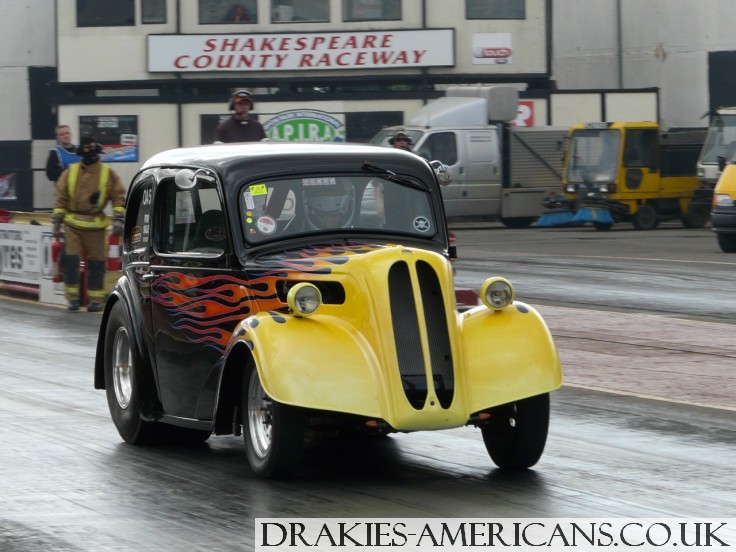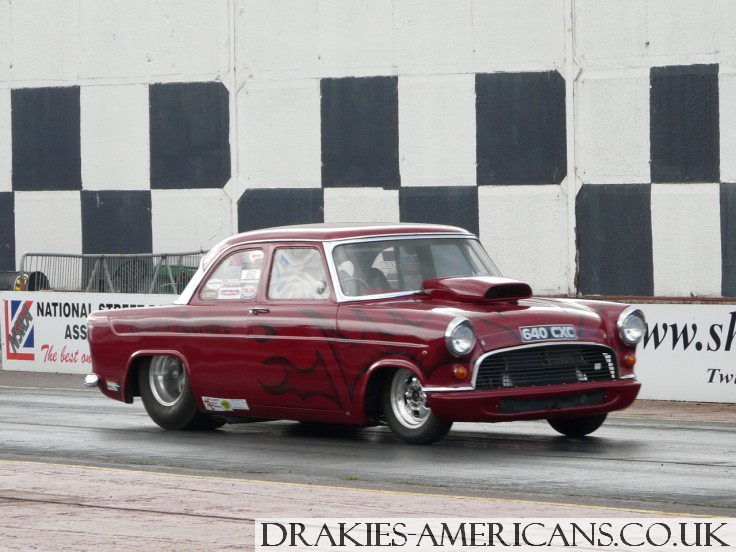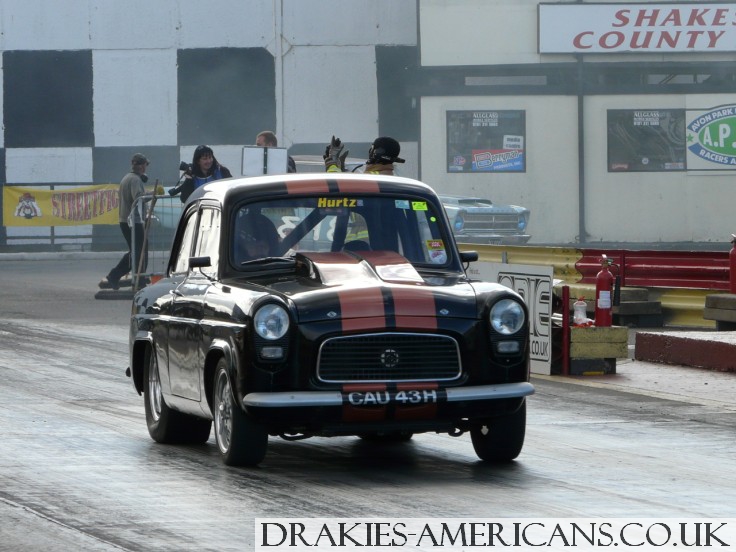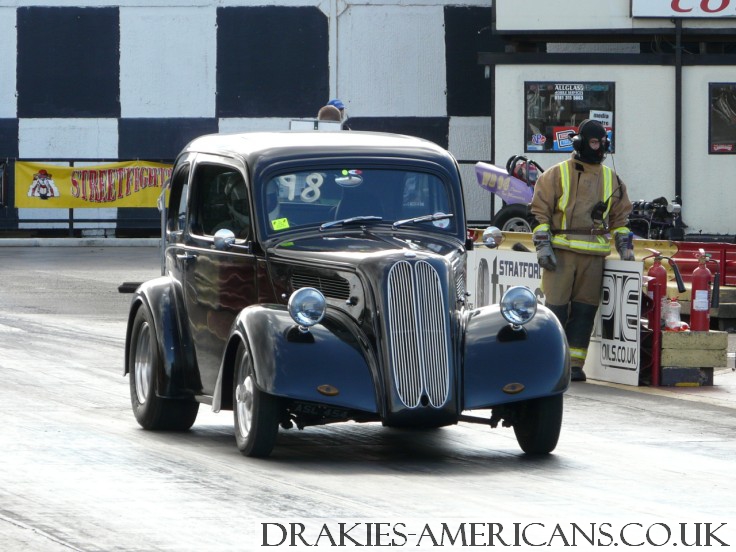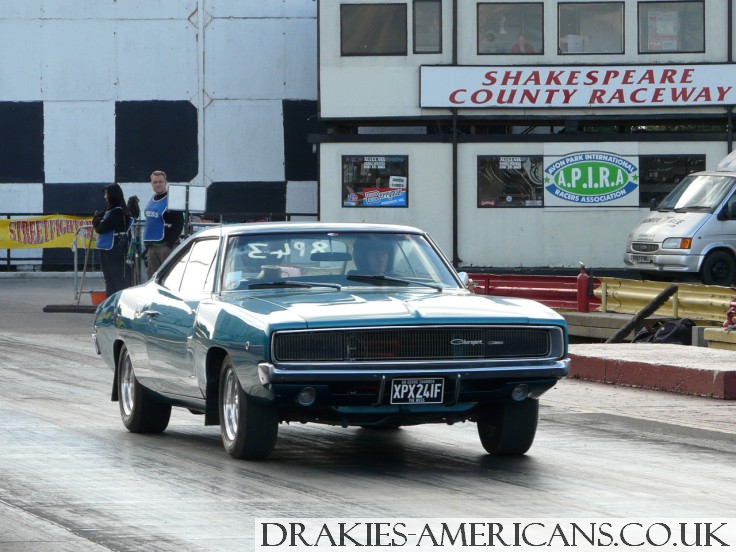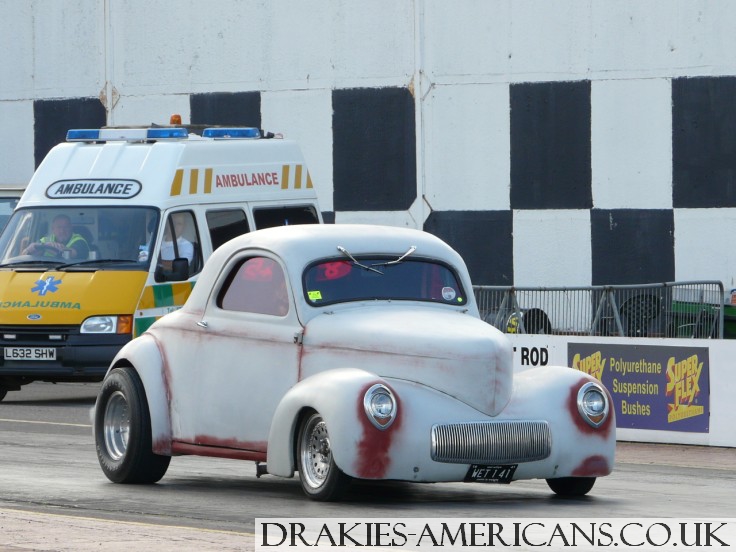 I have to say I just loved the stance and look of this!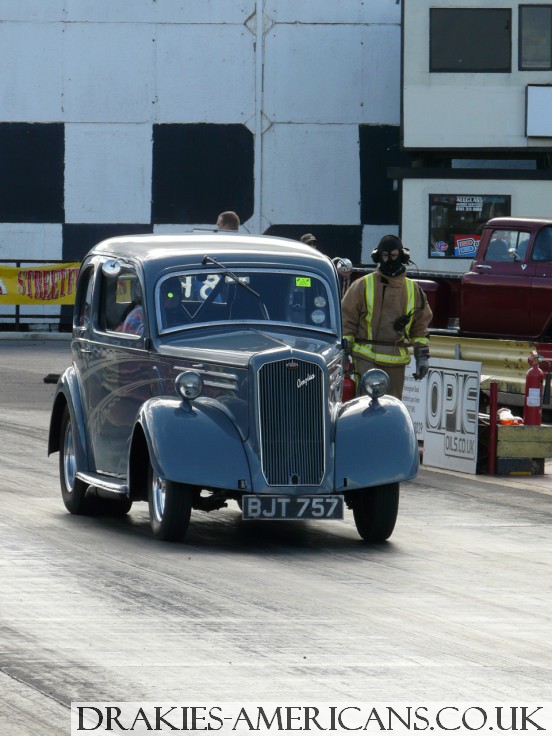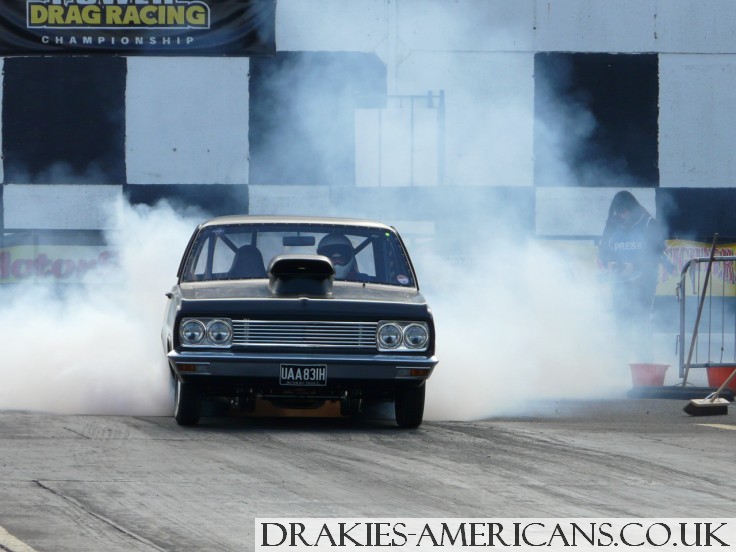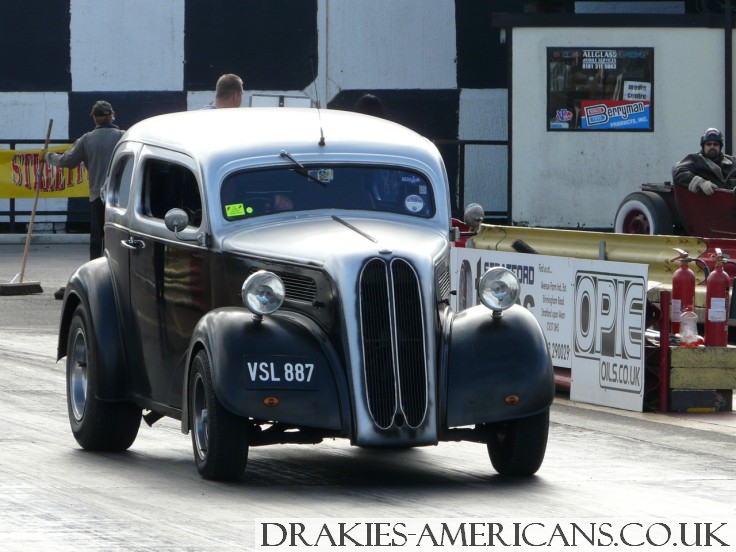 Flaming BlackA!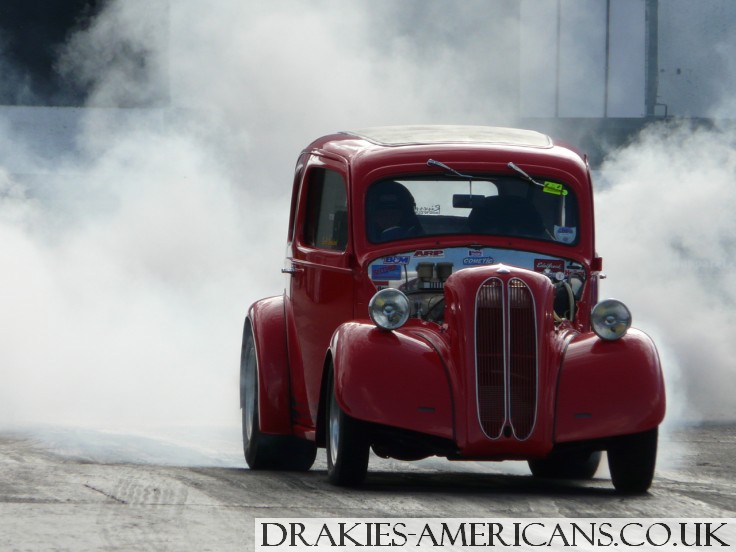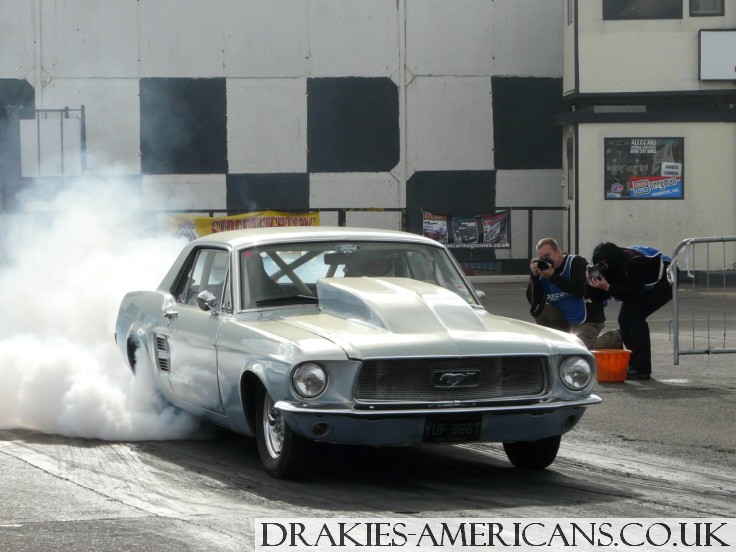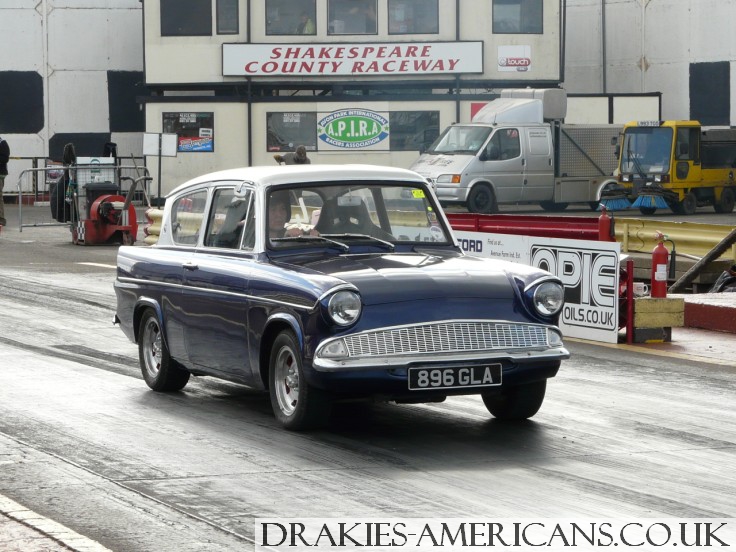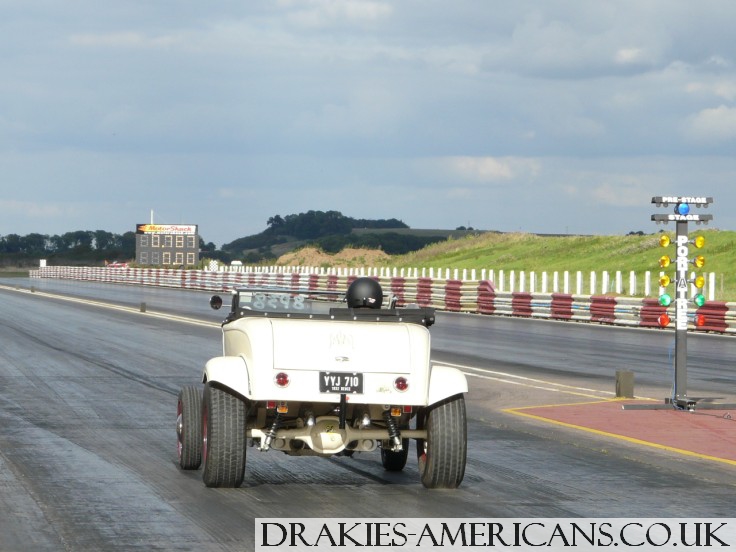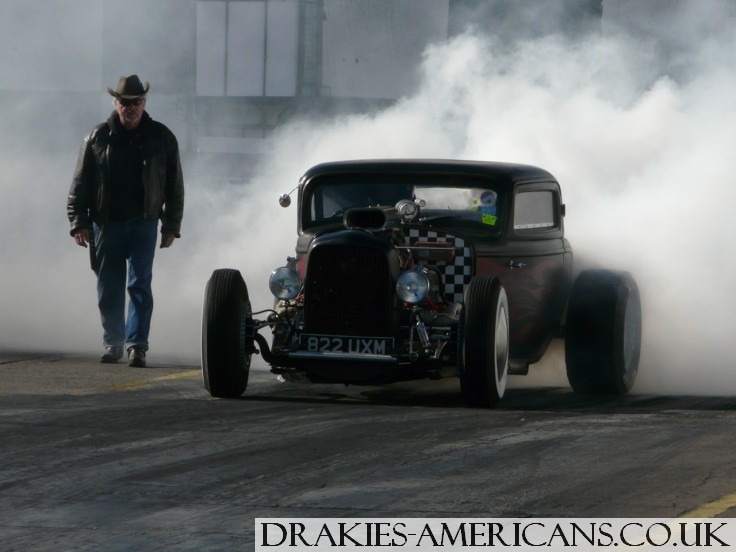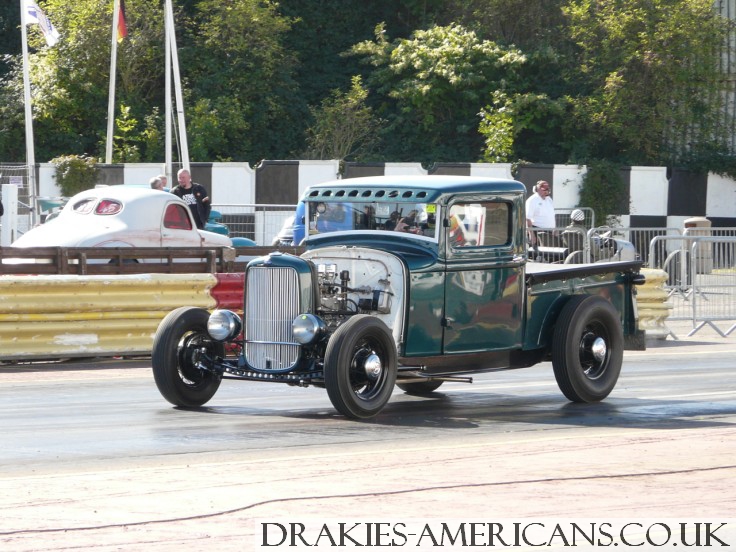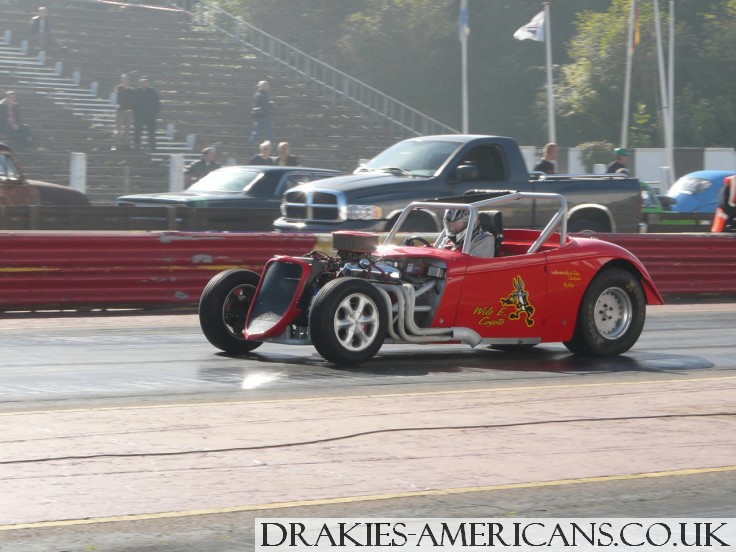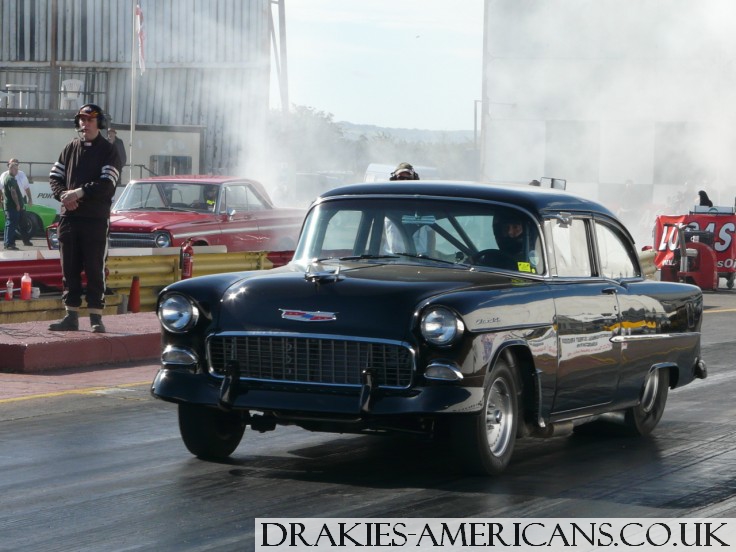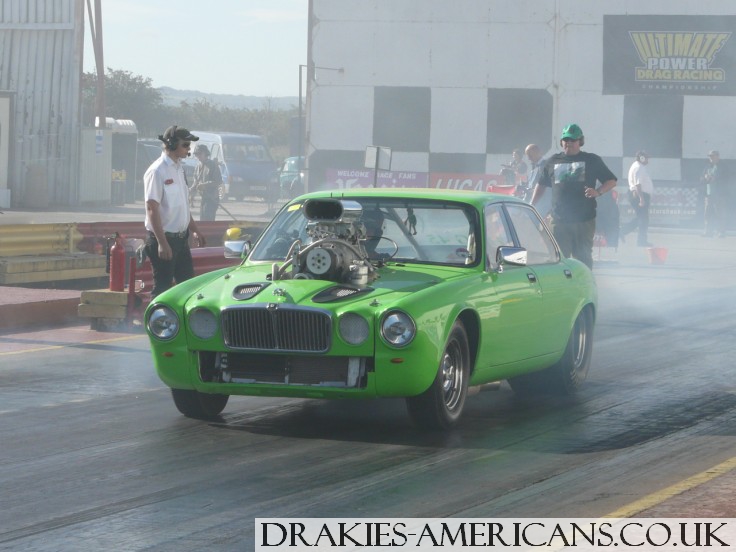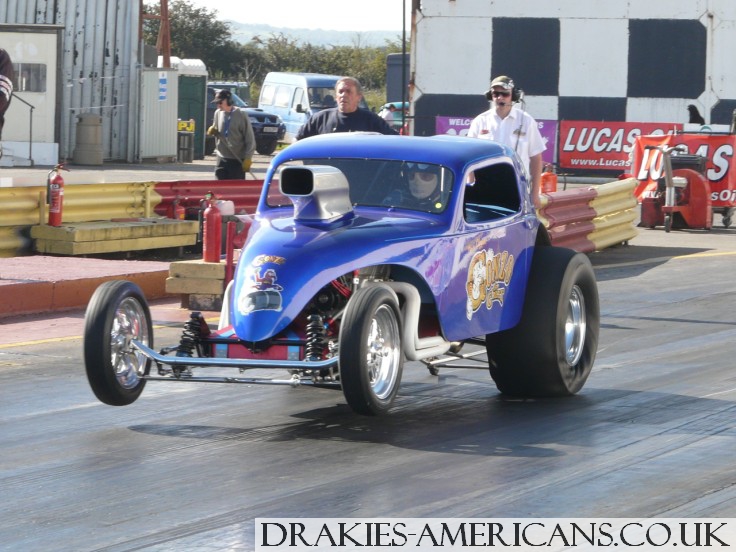 GO-GO-GO-GONZO!!!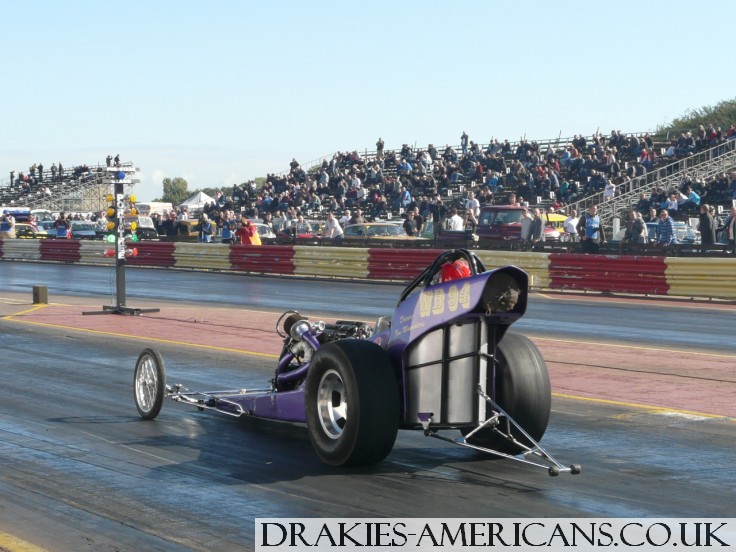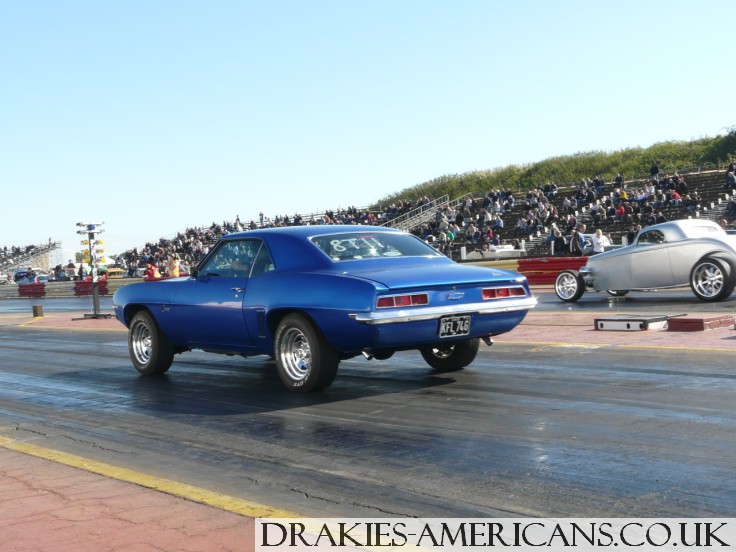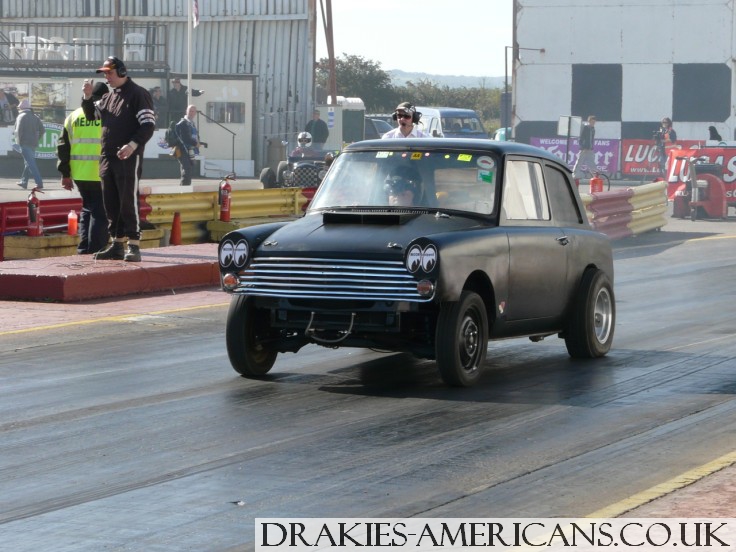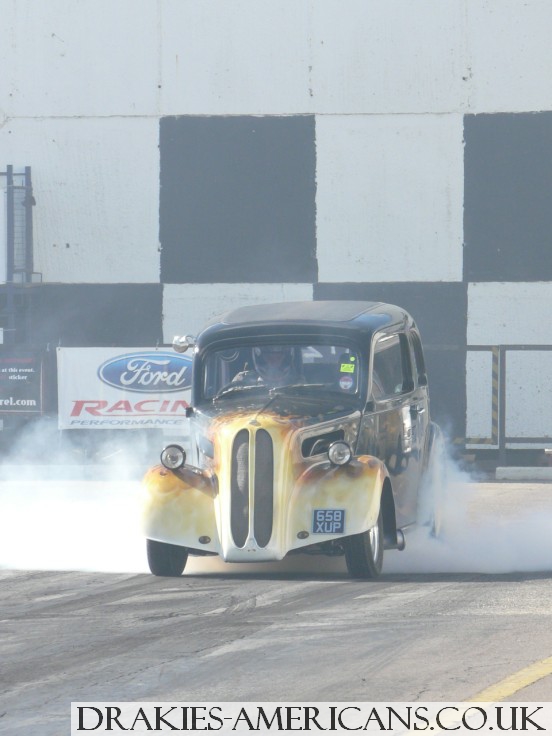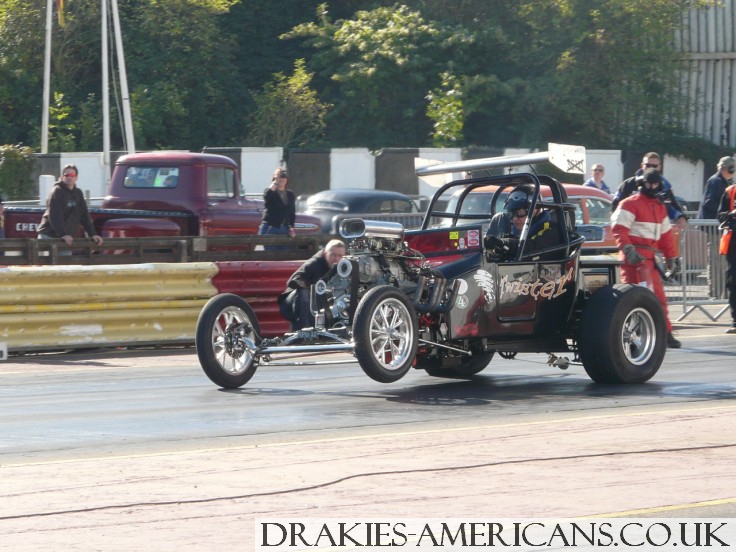 Im sure most of you will know who this is, Yep its our very own Mr Andy Hadfield putting on another fantastic show for us all and also a Nsra Dirty Dozen winner!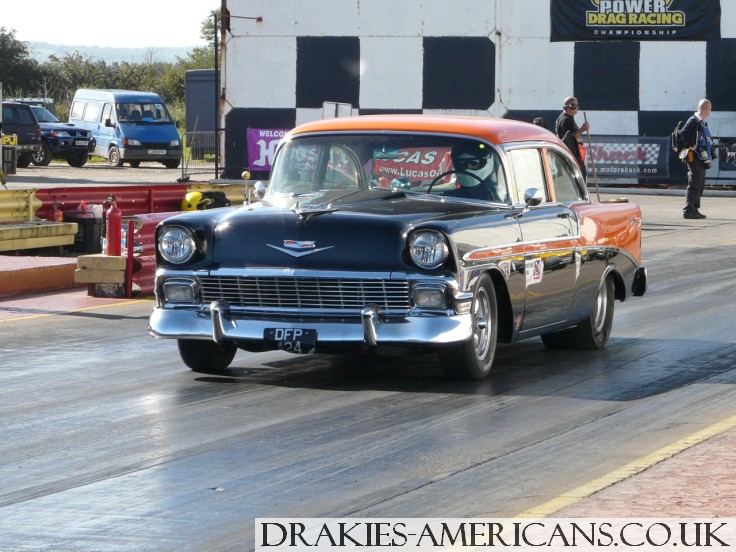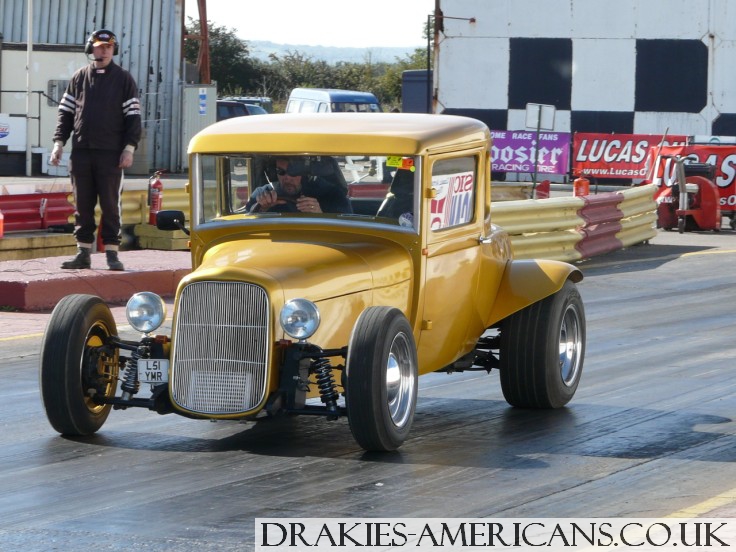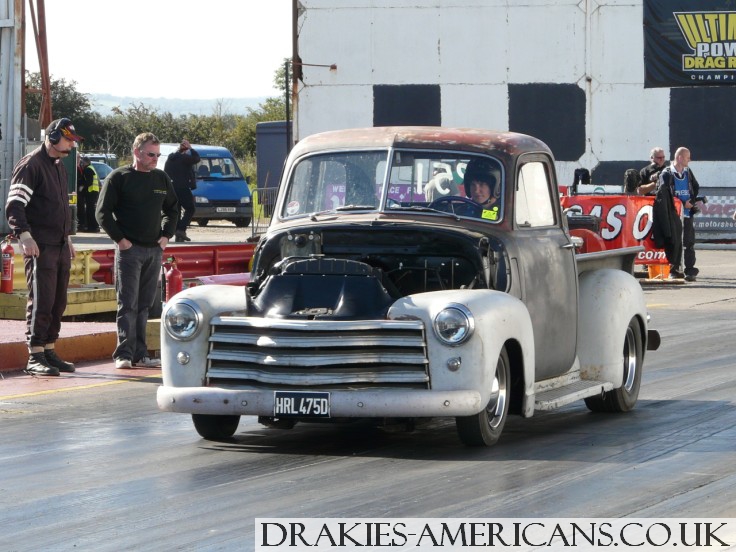 Another winner of the Nsra Dirty dozen Trophys was Louise Noble In this Stunning Pickup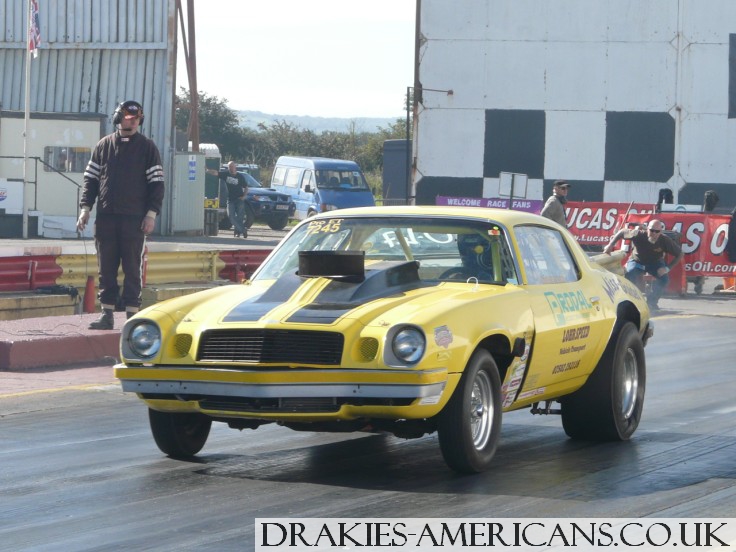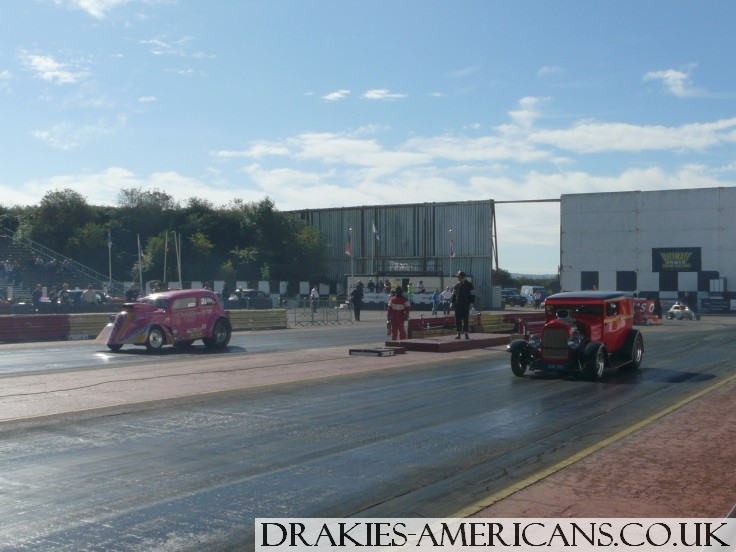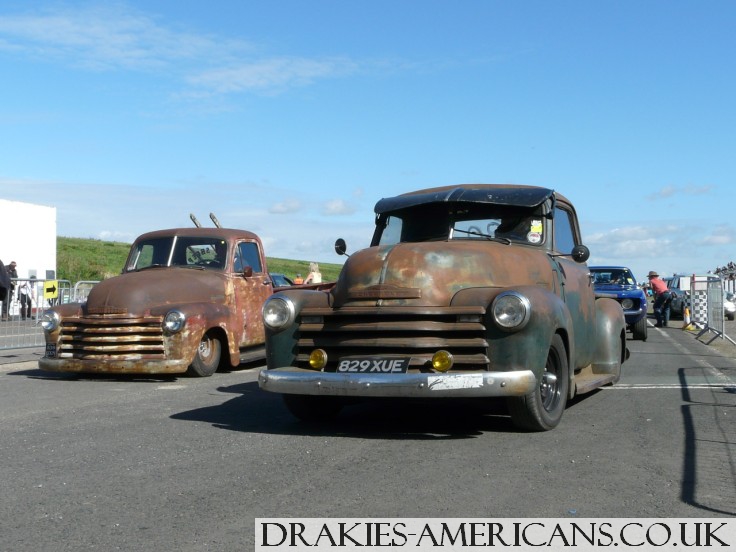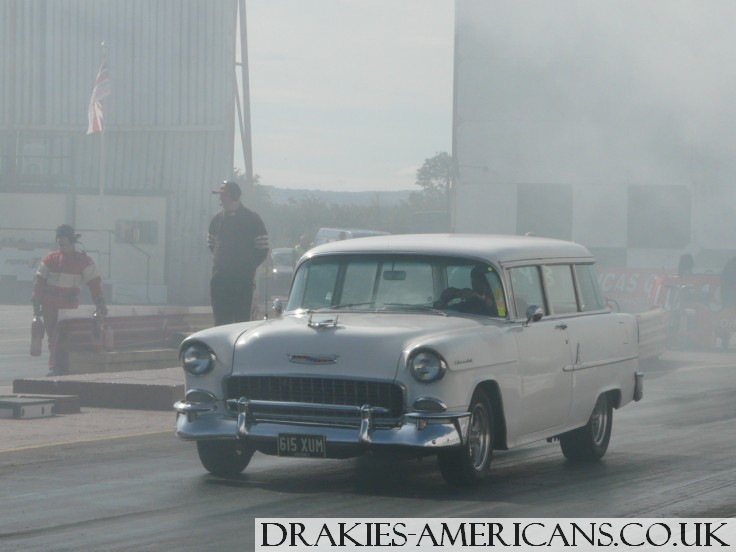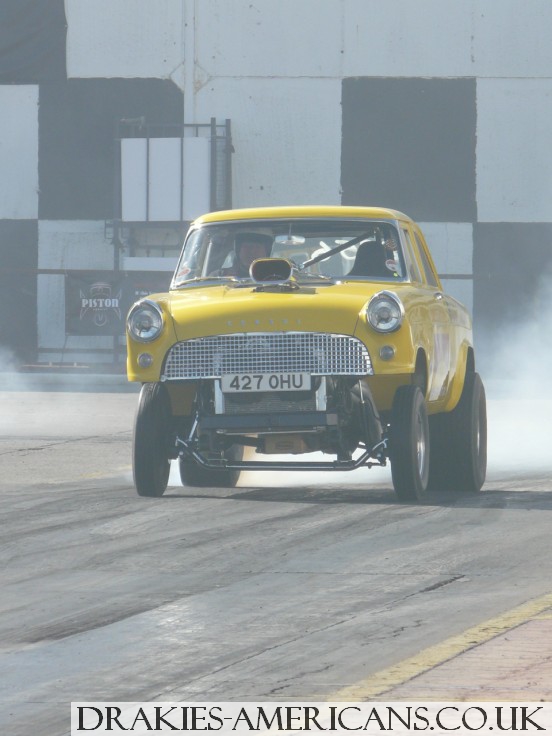 Bry and HENRYHIRISE on the Blacktop and looking good! Also another Dirty Dozen Nsra Winner!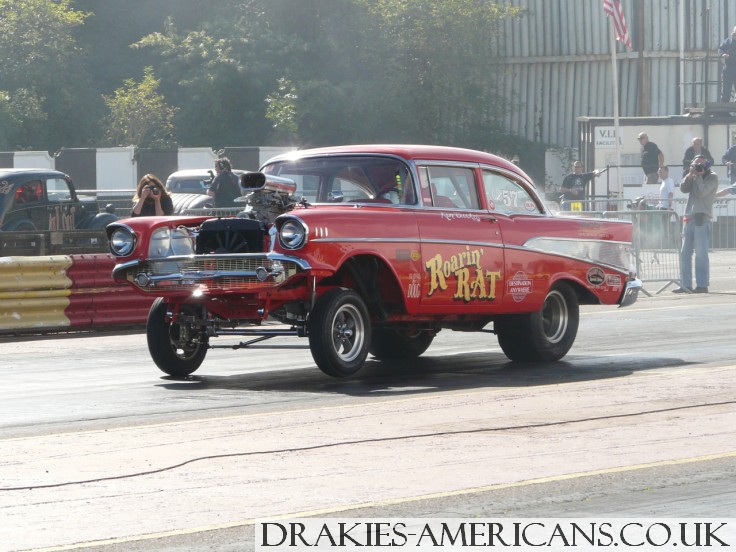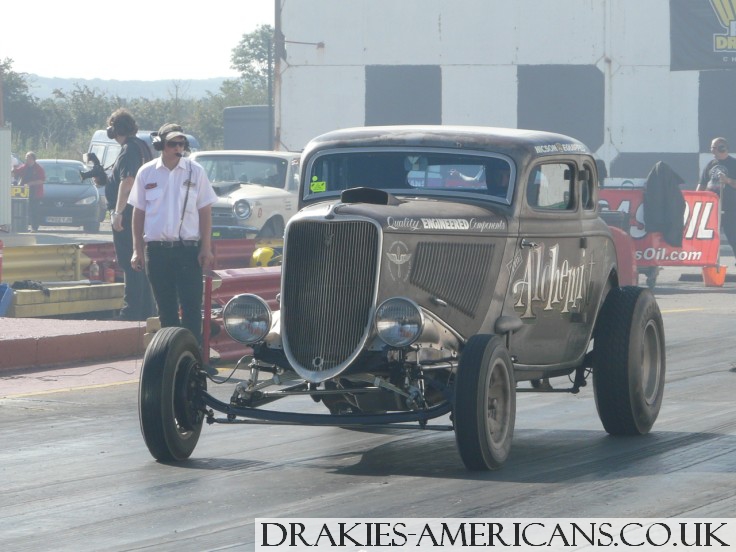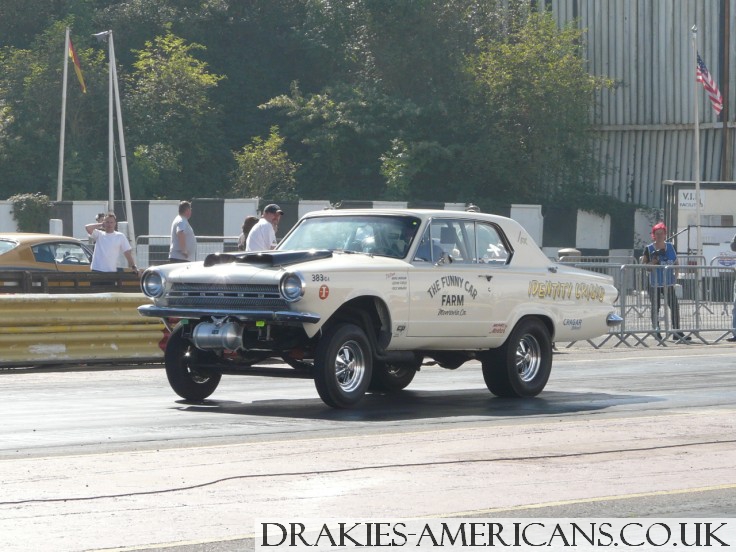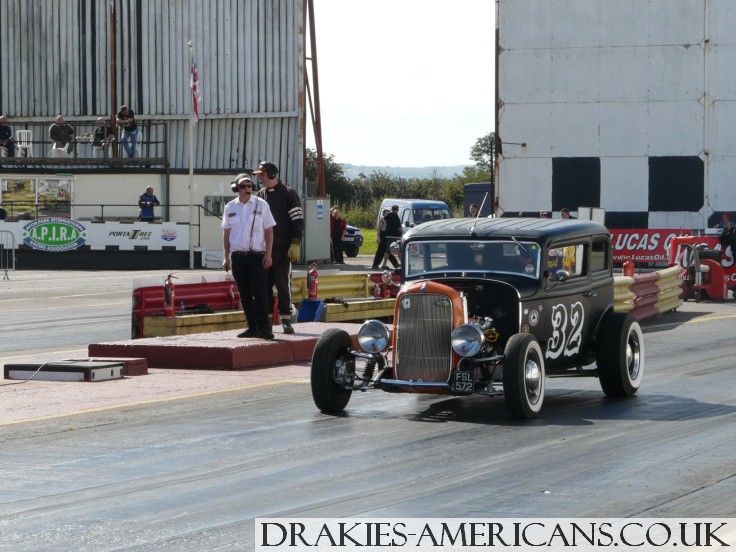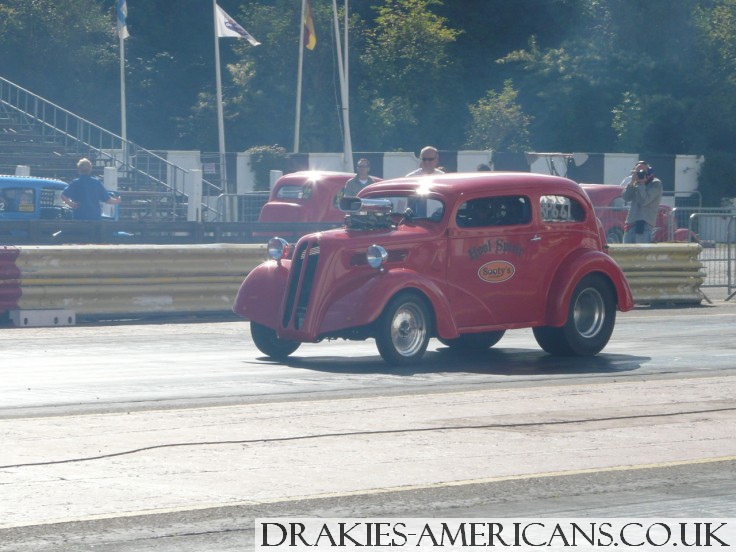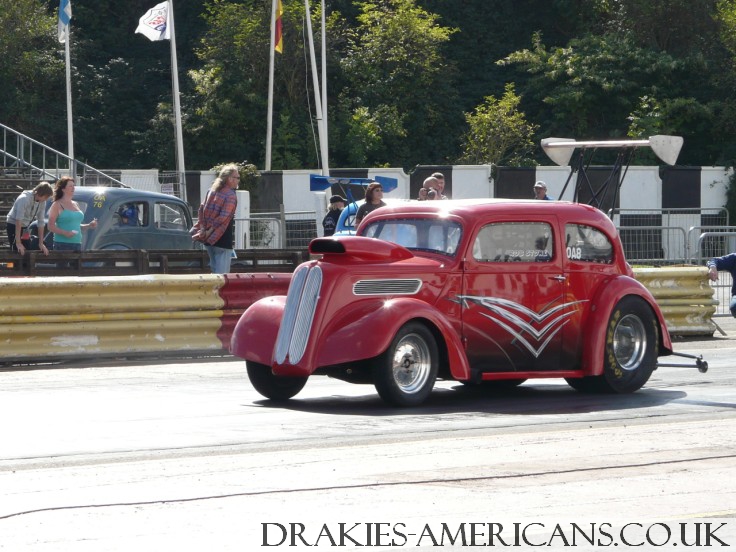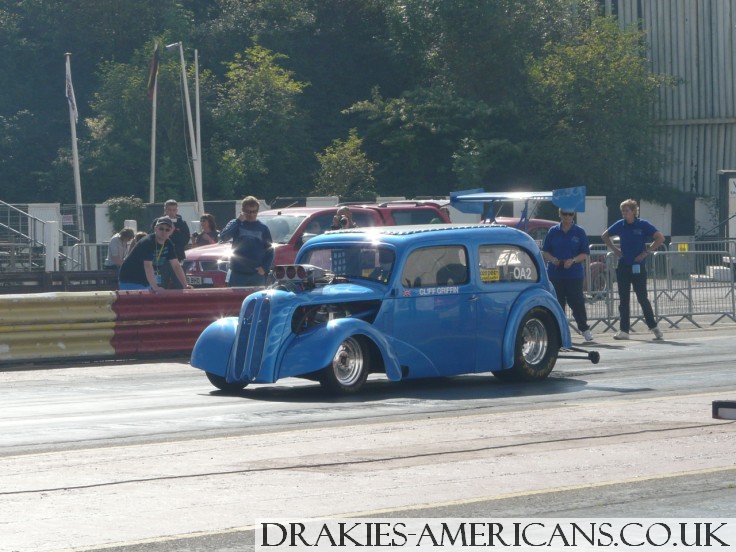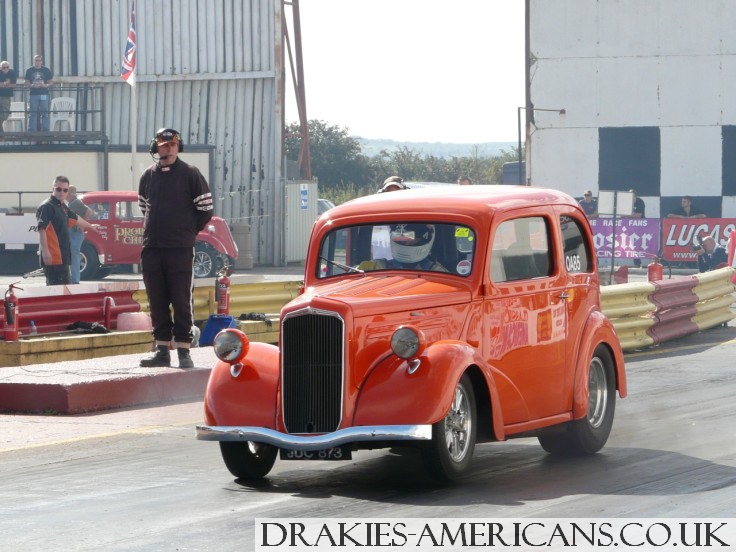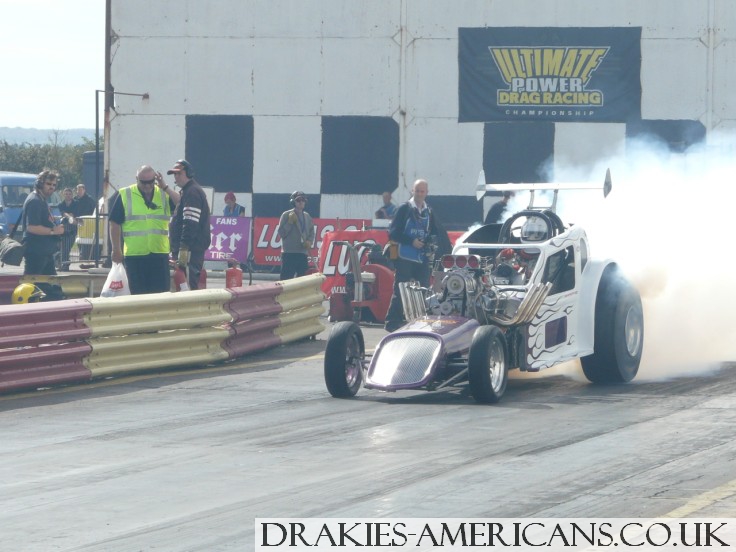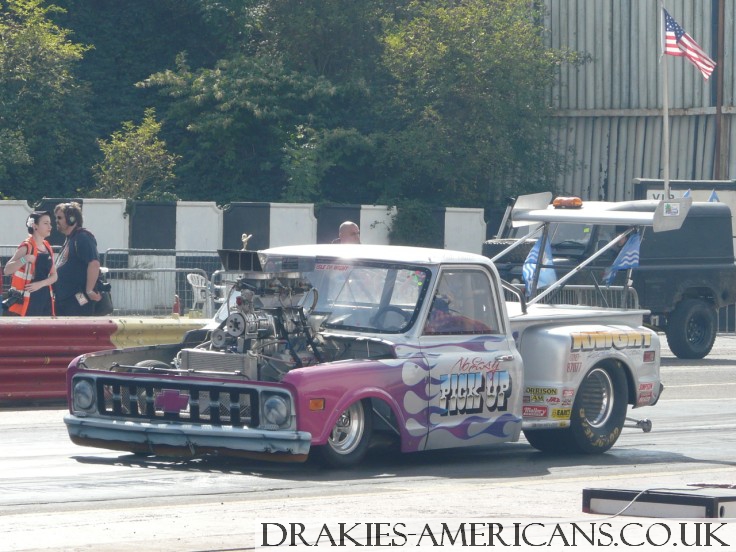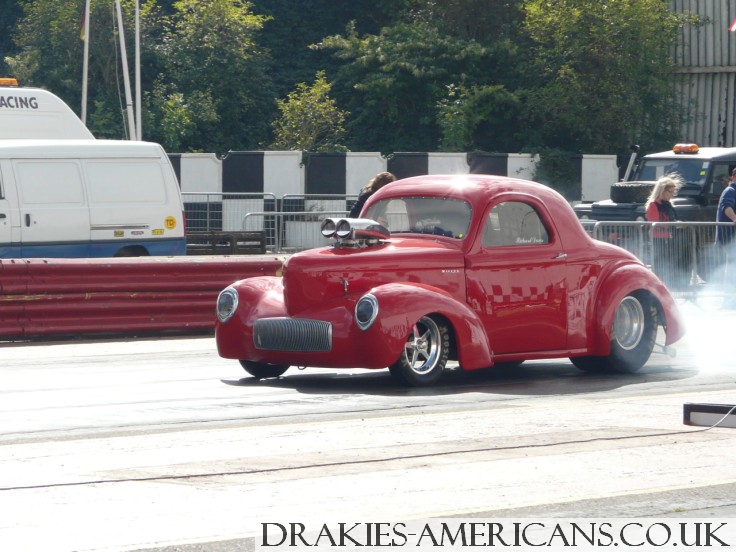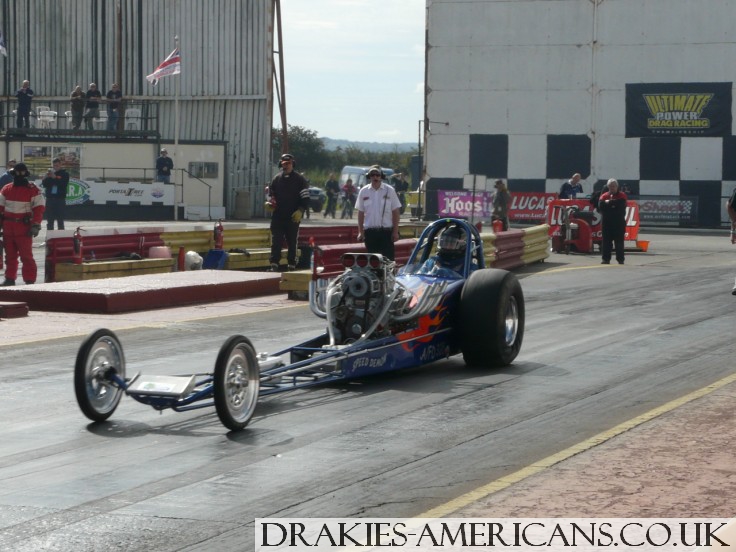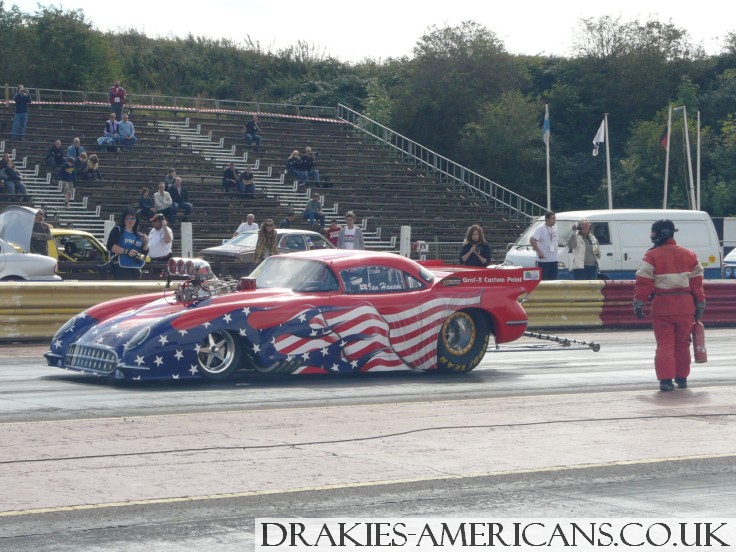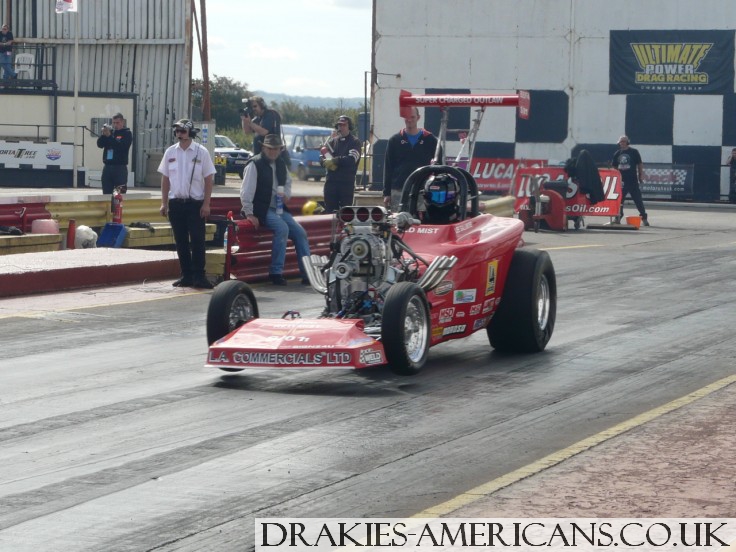 Red Mist with a Lift!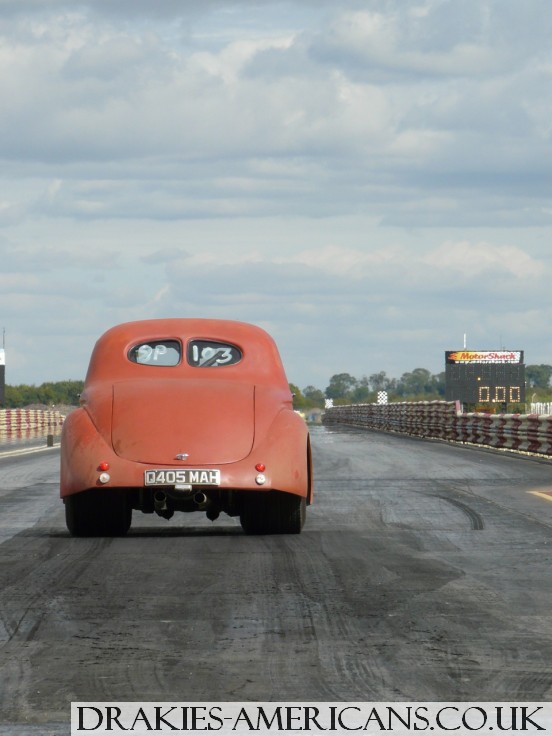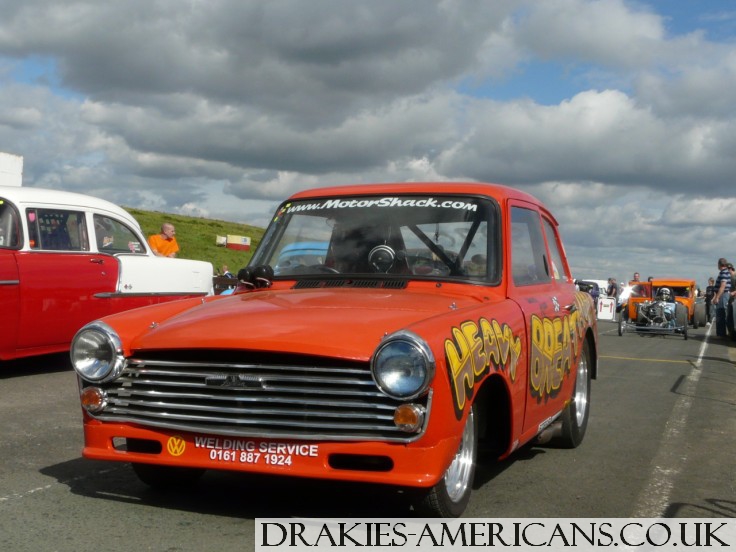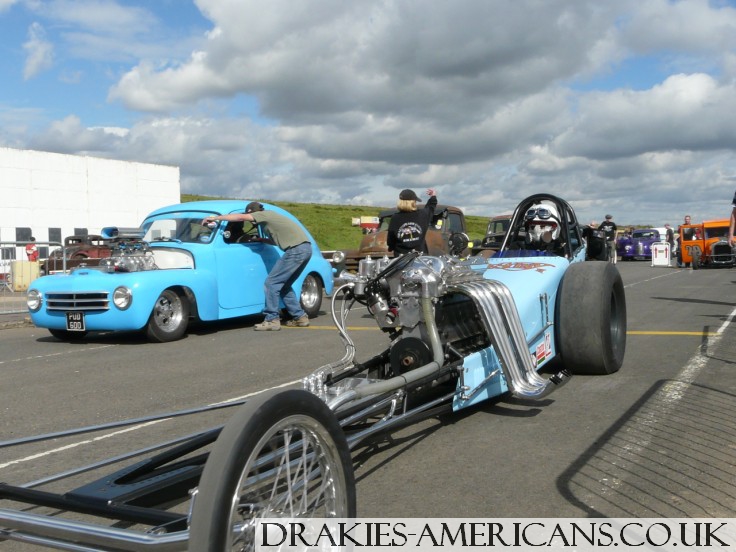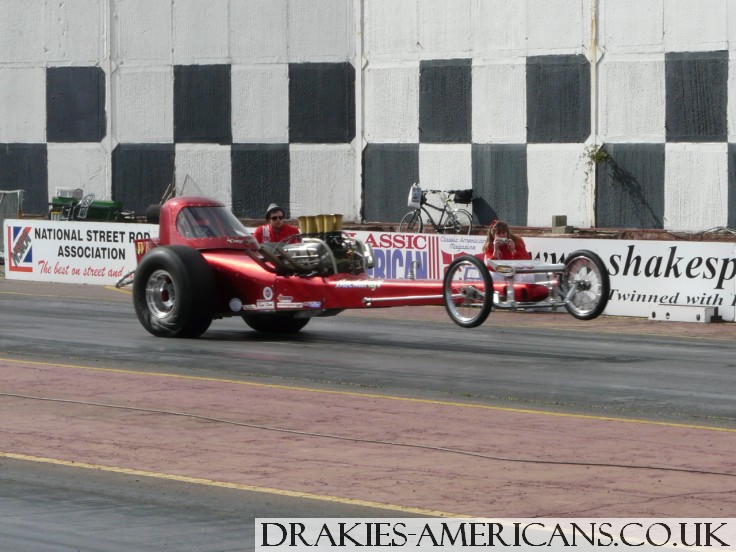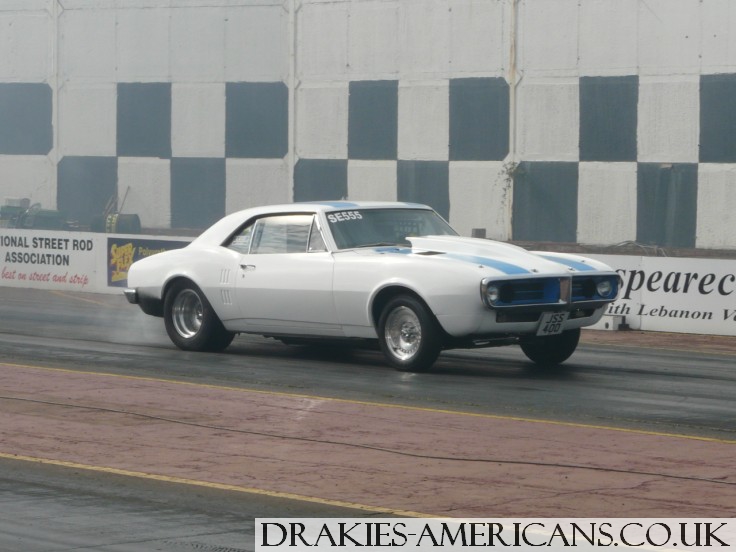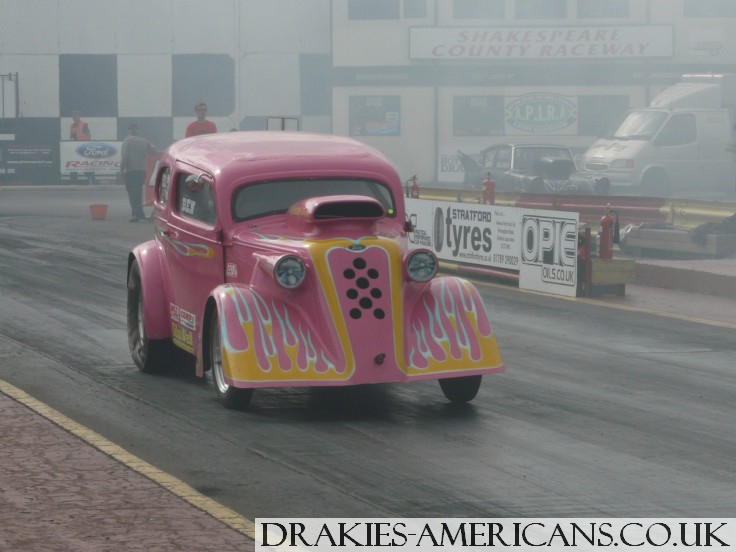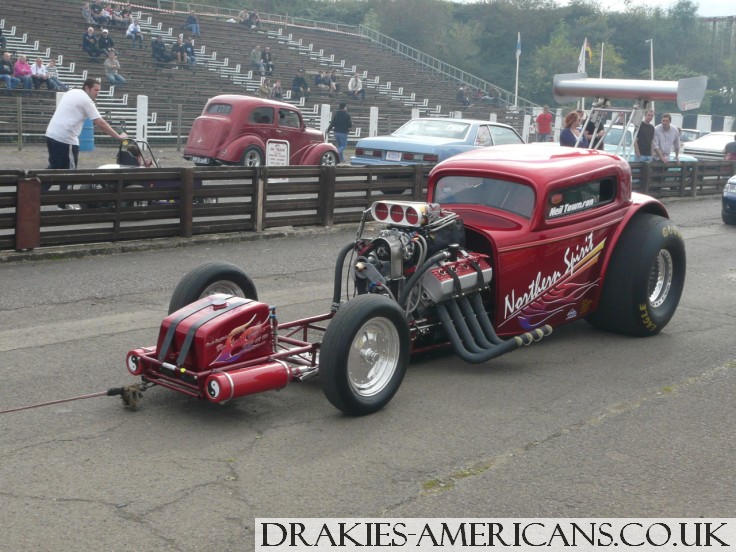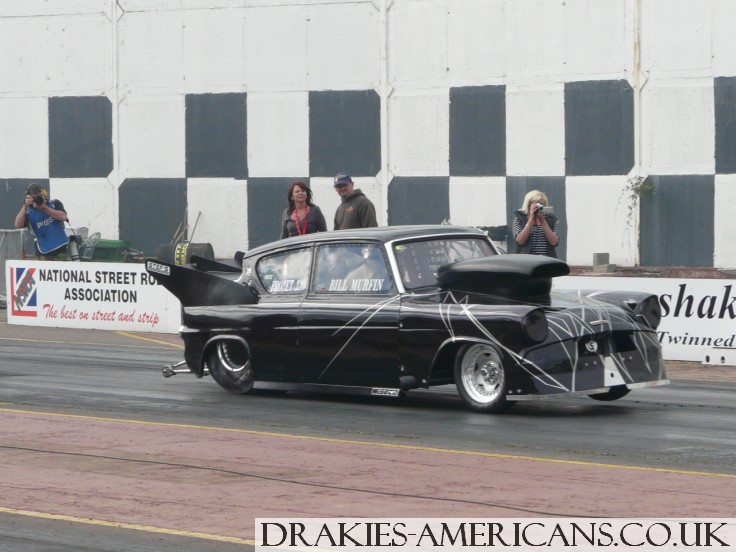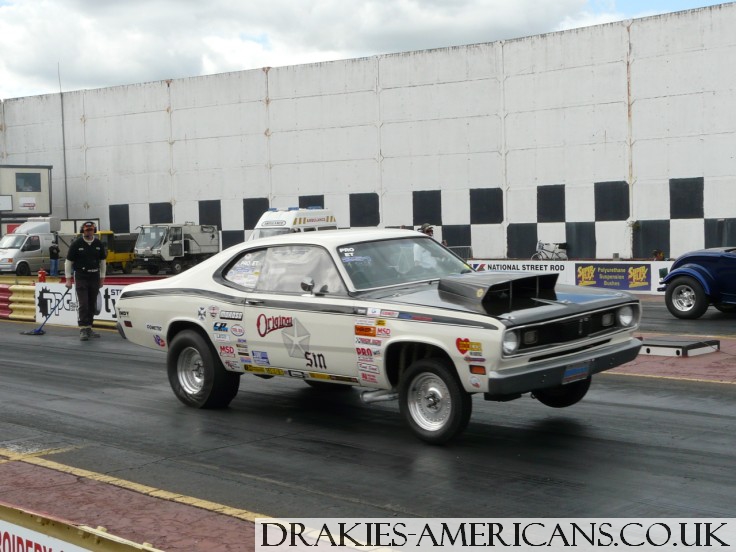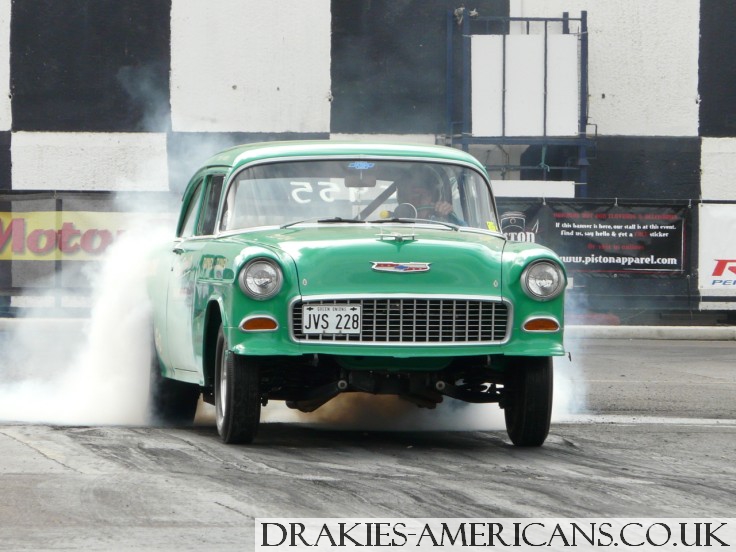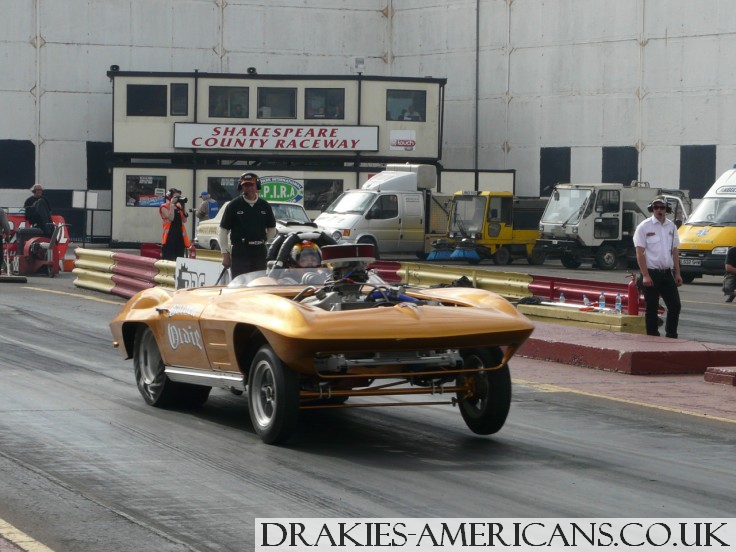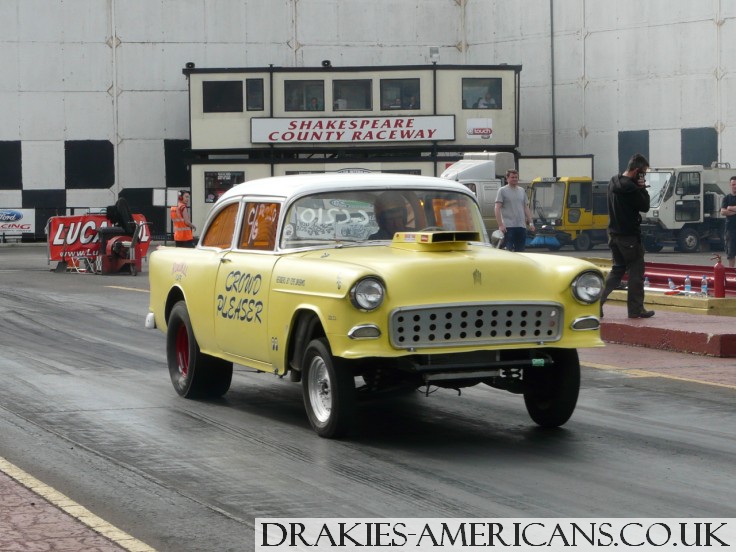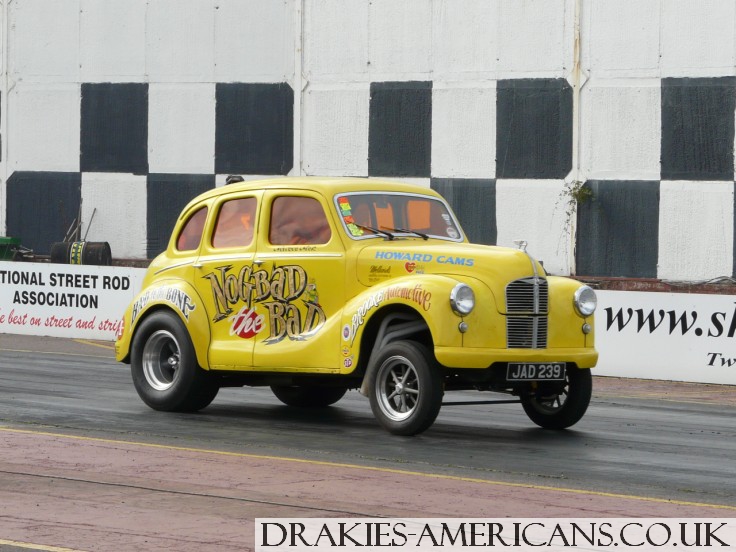 Nervous Nick Editor of the Nsra Street Gasser Members magazine having a run down the strip in his Austin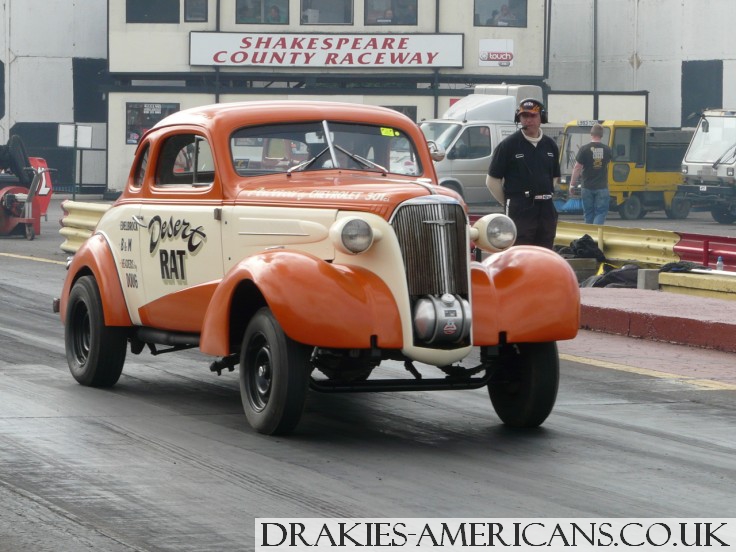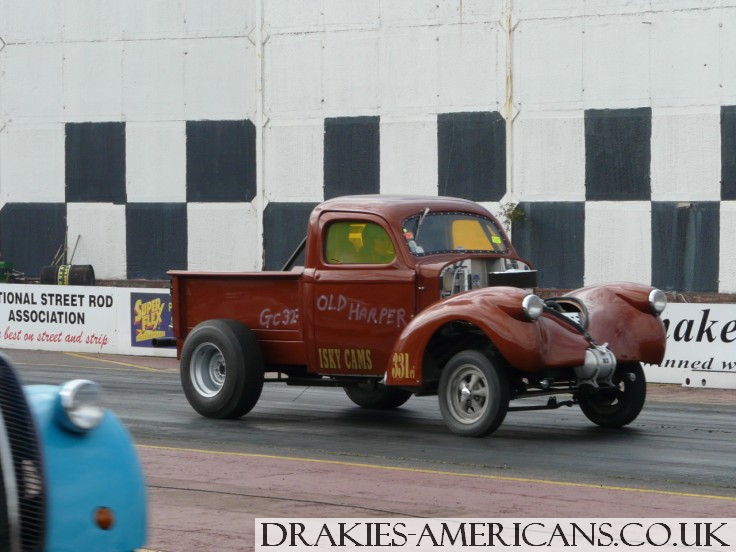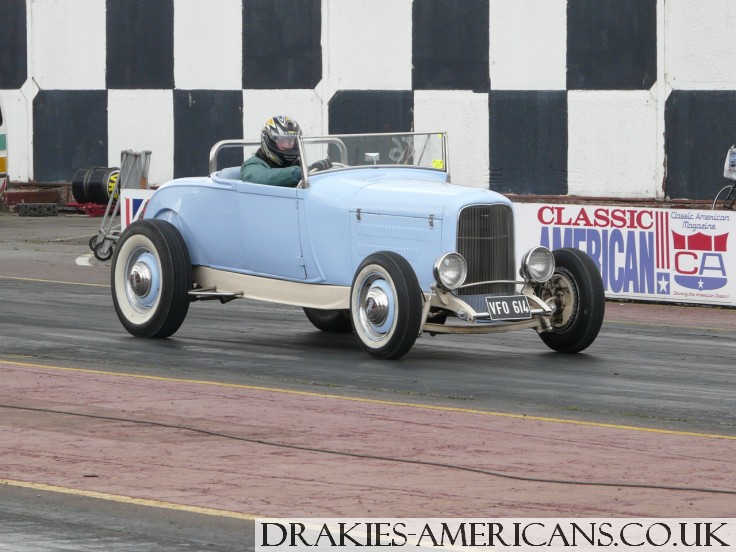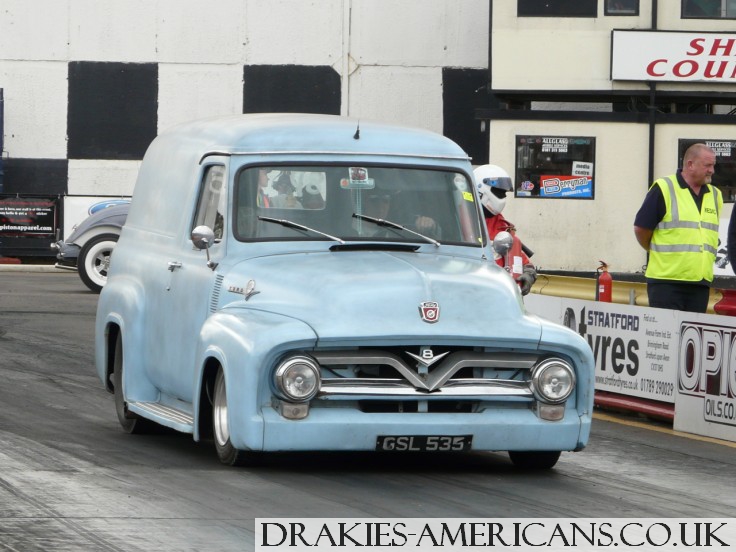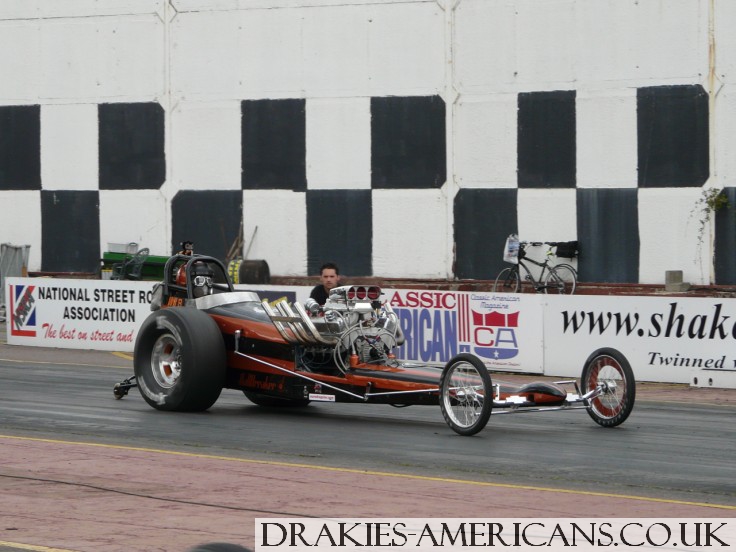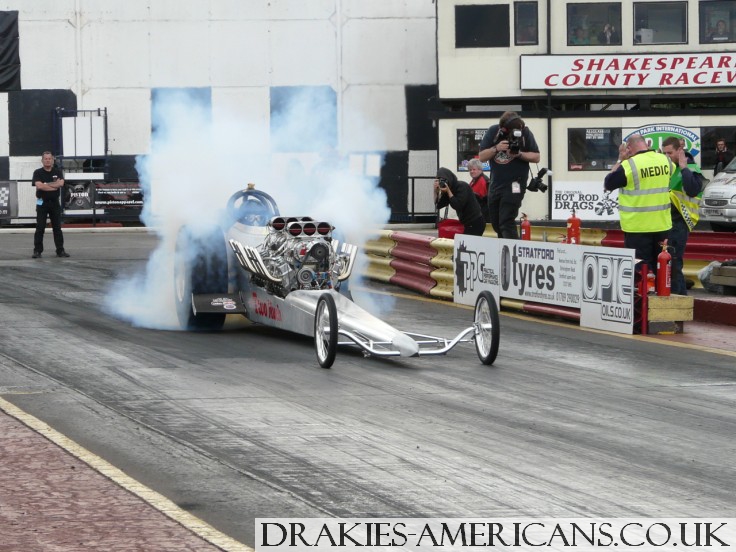 Yes it really is a Twin Engine Dragster your looking at, its ok you can have another beer!!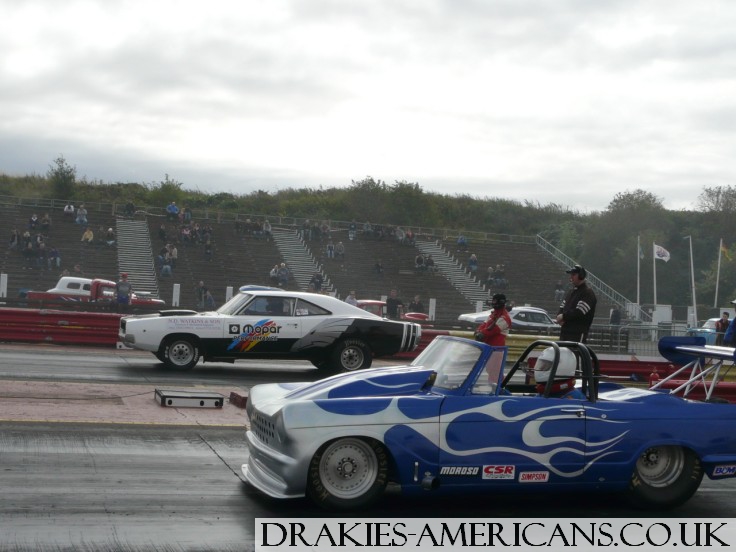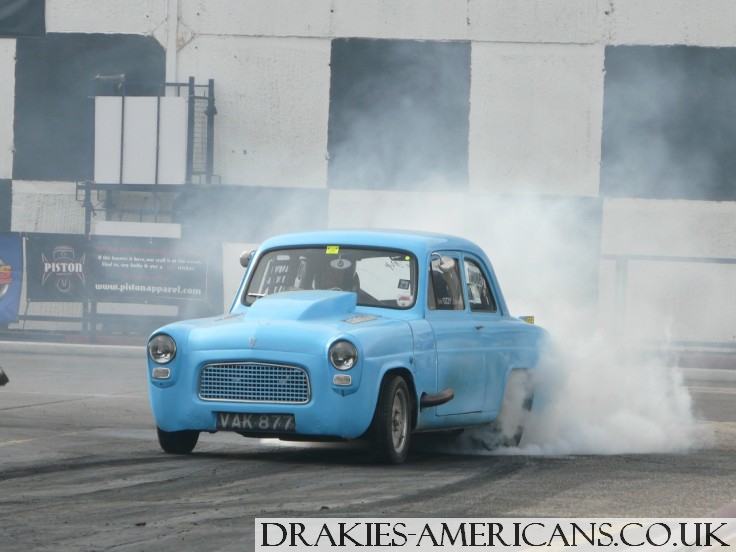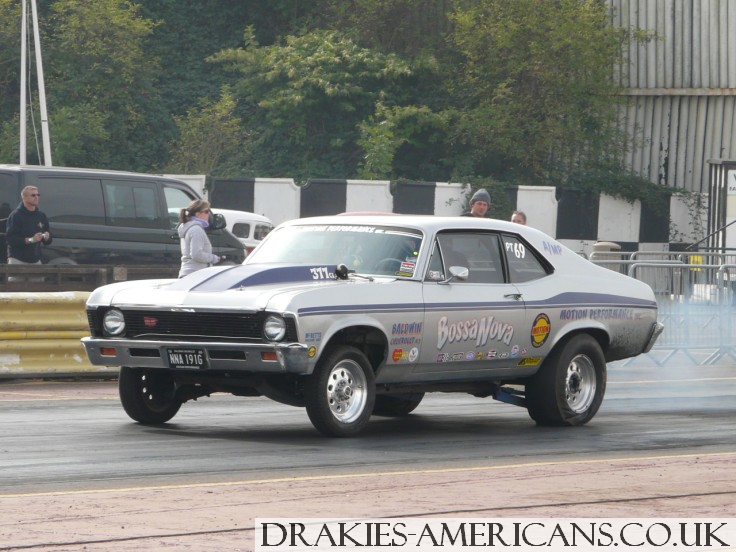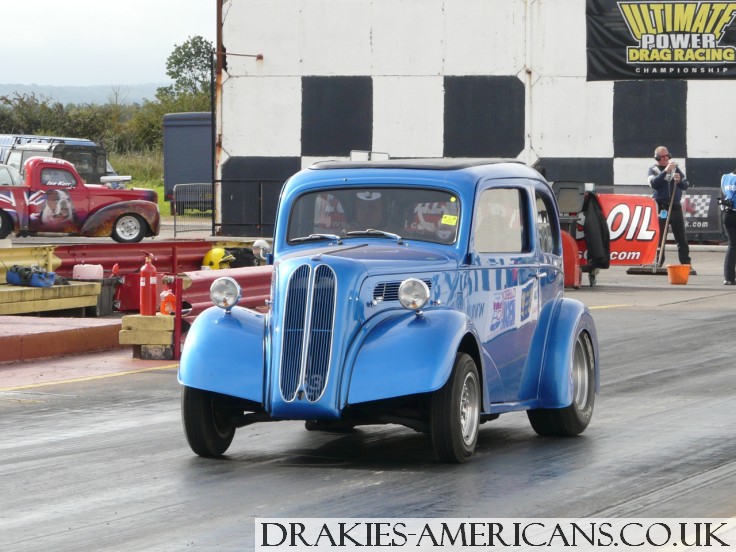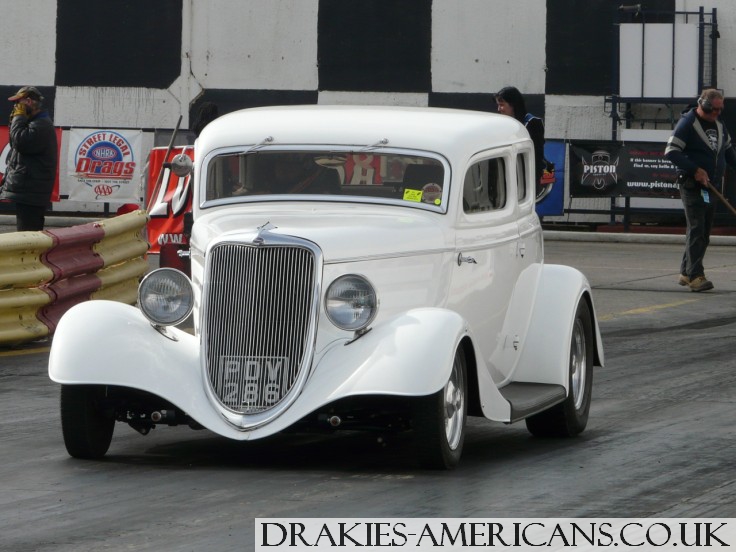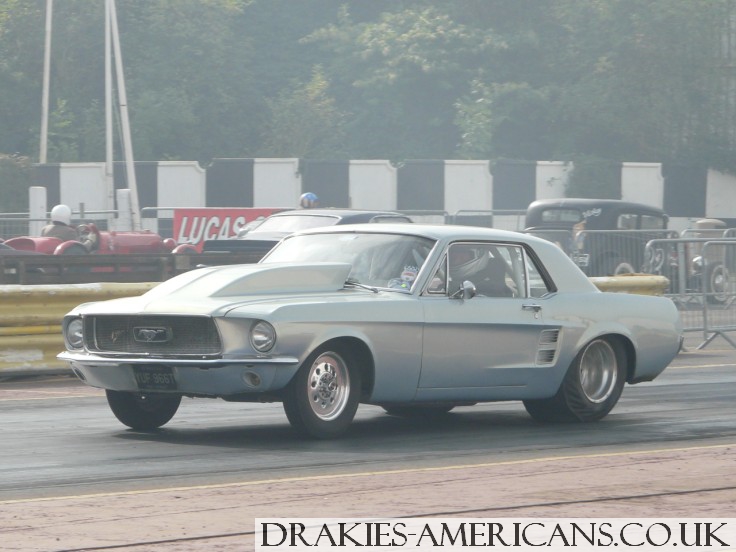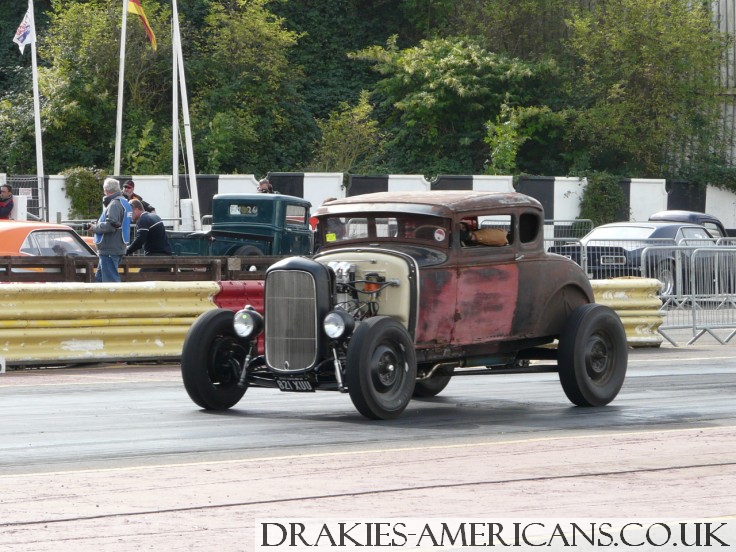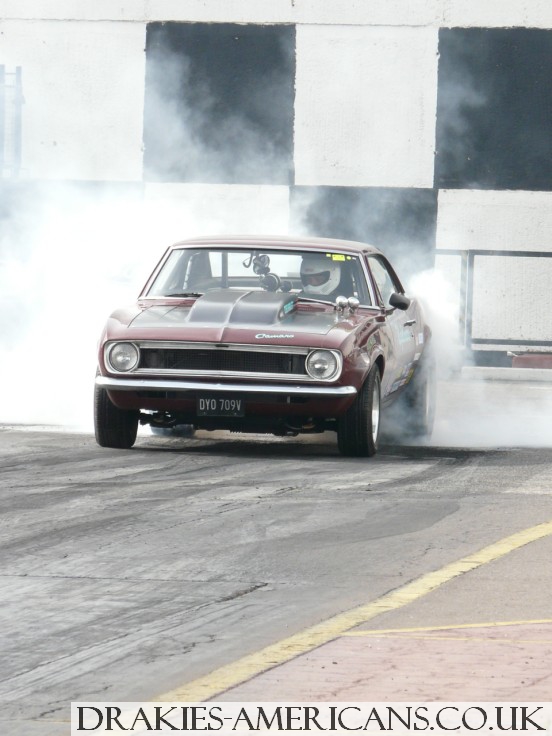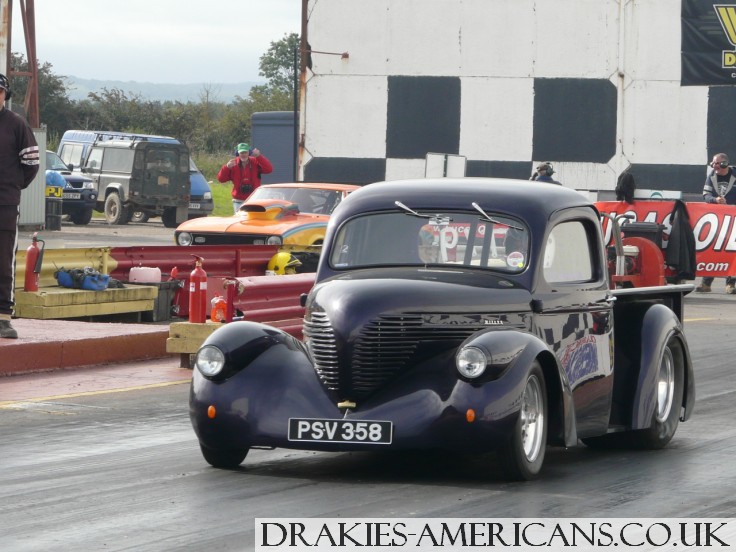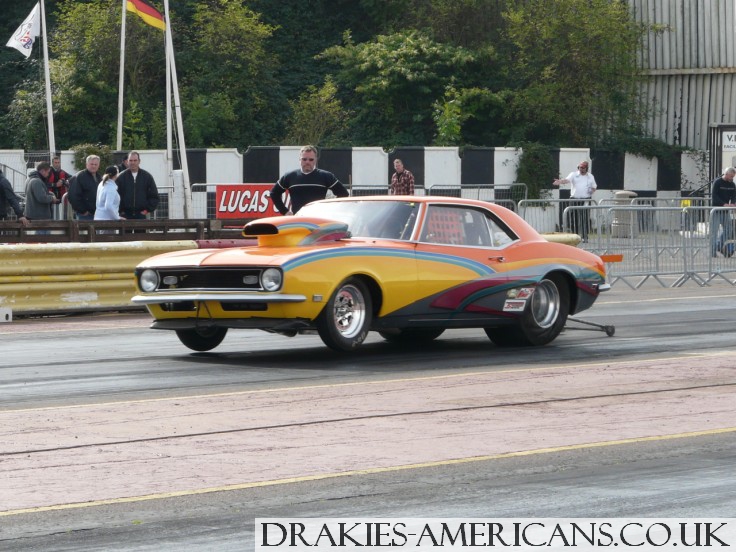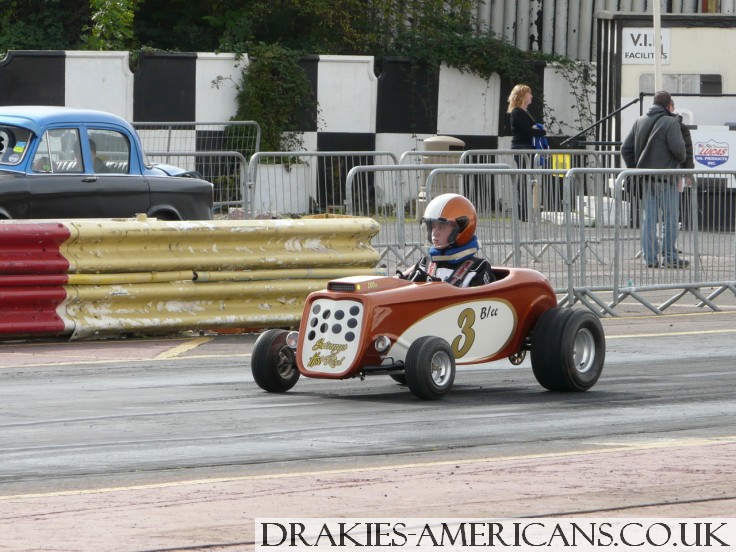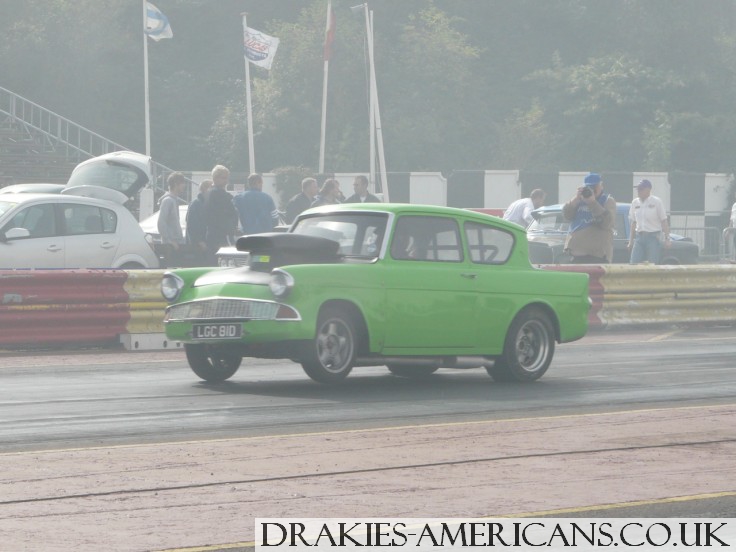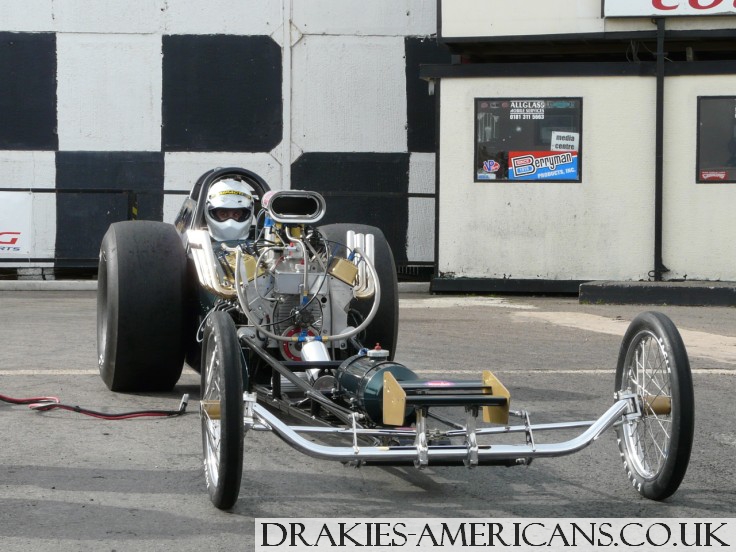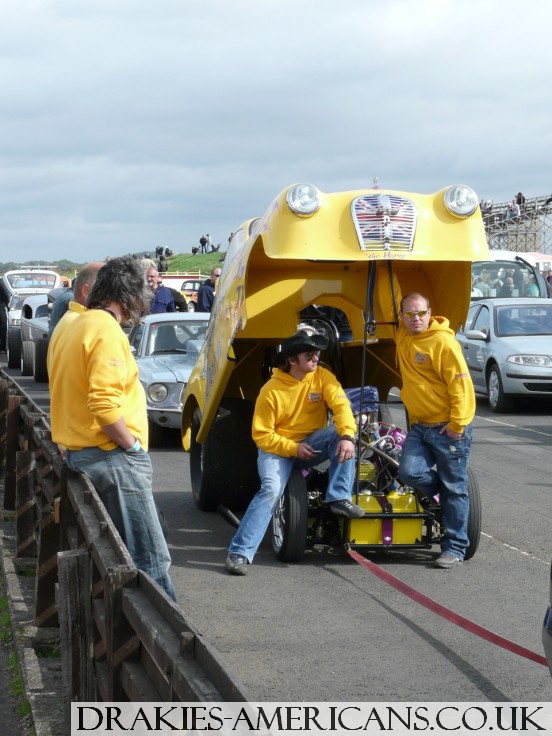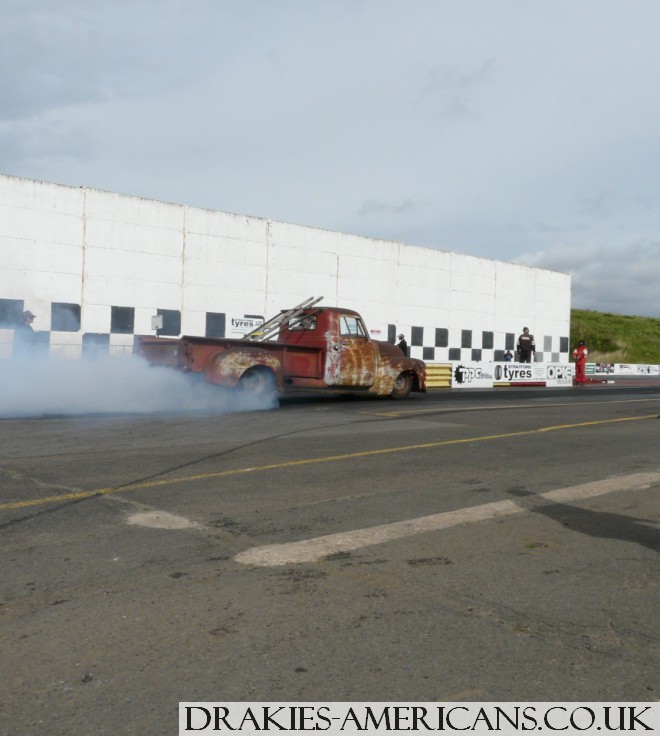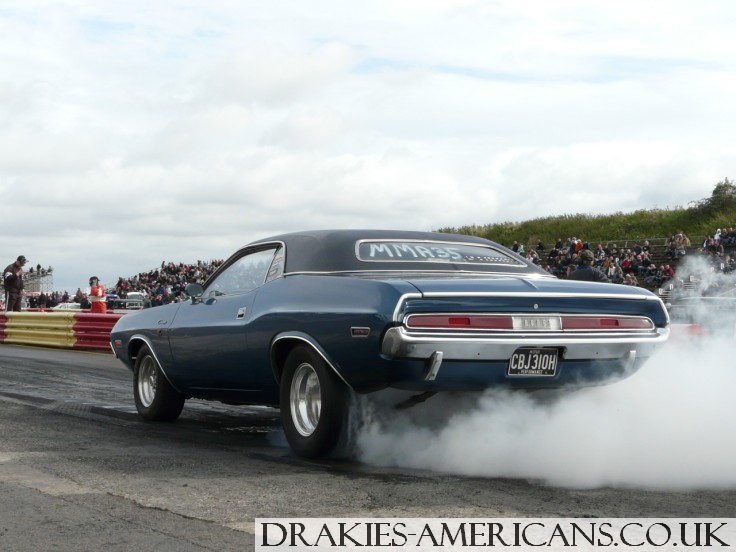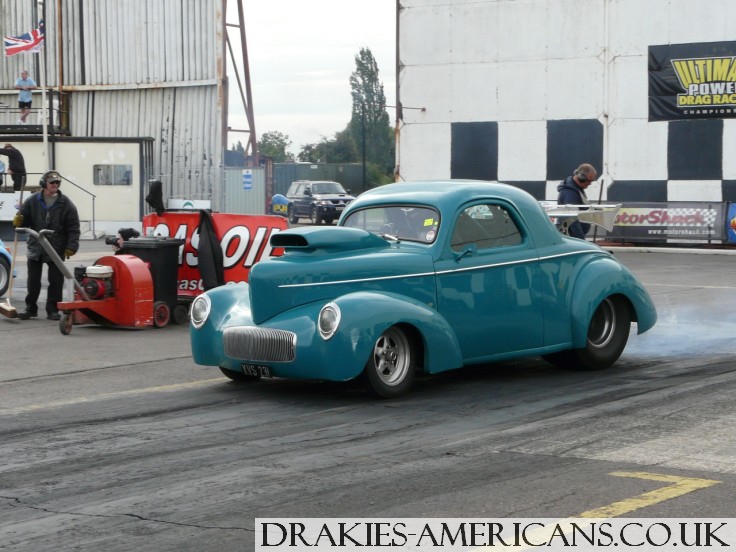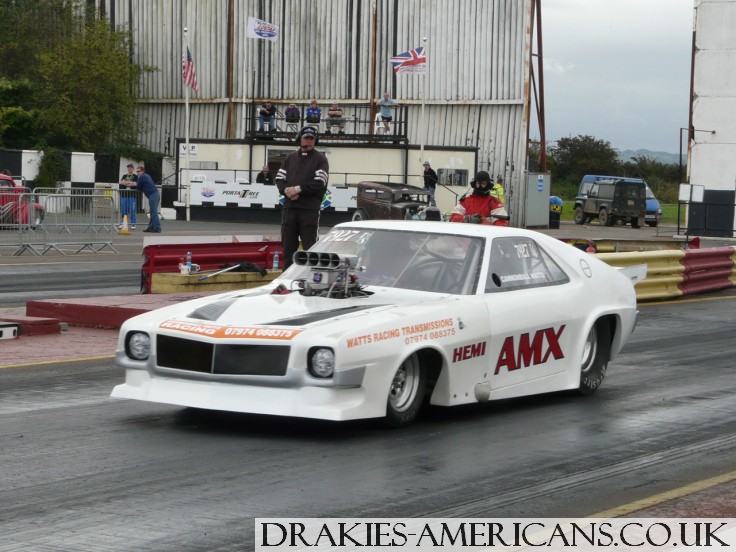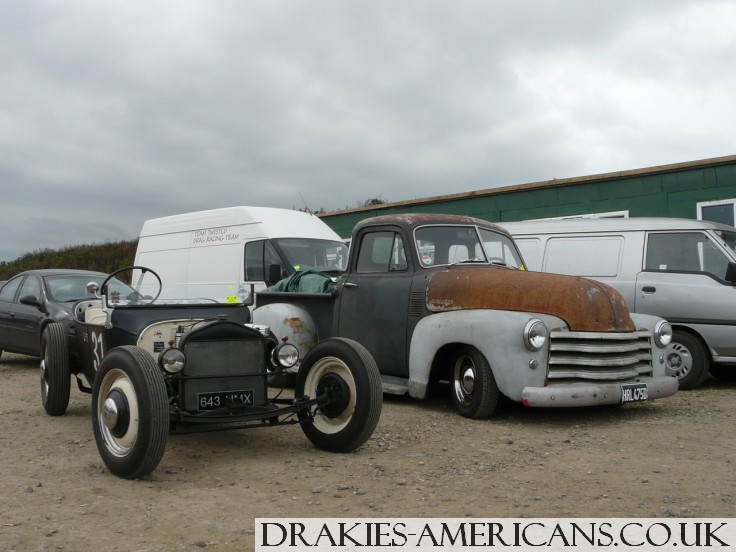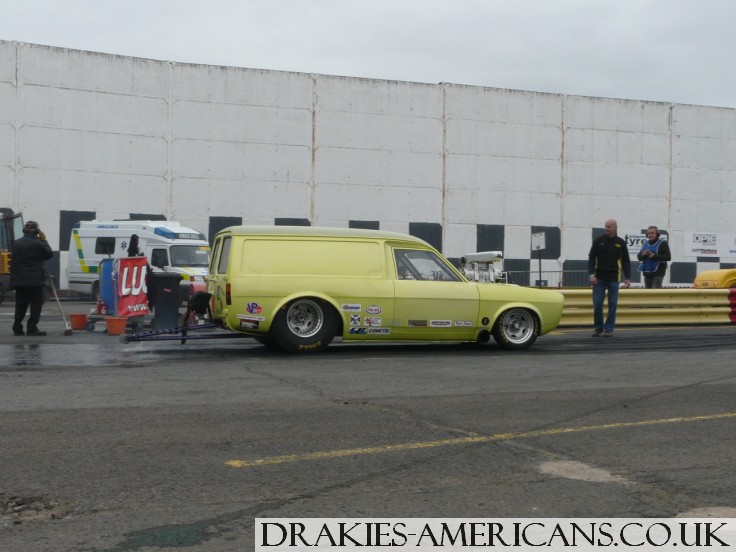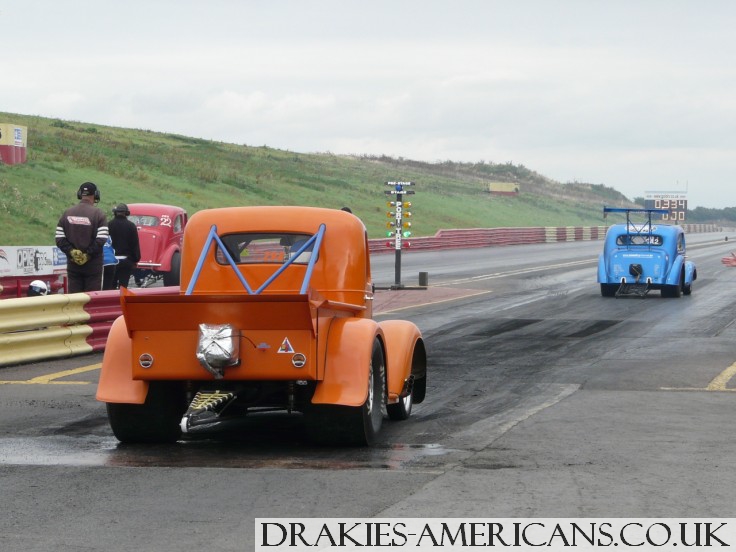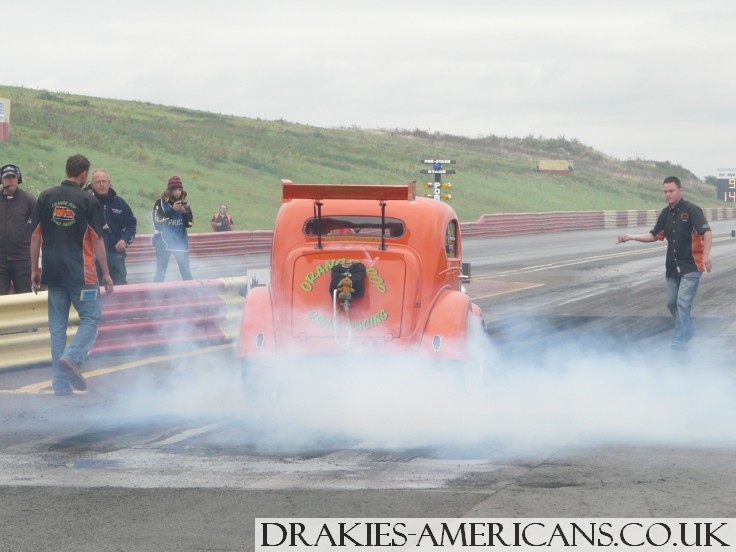 I hope you enjoyed having a look at my report and I hope to see you next year!
Thanks for looking!!
All Pictures and contents are © of Martin (Drakie) Drake.
Please don't steal the picture's if you own the car just contact me!