2011 Proved that the Hot Rod & Hills is the best rodding event of the year north of the boarder and guess what, so is the Hot Rods an Thrills! Craig Dixon is the man that can he sorts it out for us to have the time of our lives on 2 events of the year, what a blast it is as well. This is one of them events that you do have to try even if you don't run a drag car up the 1/4mile old original grass roots runway its worth the trip to come and see friends, spend time talking to people and having a monster meal in the hotel for ten pounds (If that sounds expensive trust me its not you get 10 pounds in chips alone!) then just sit back, relax for the weekend. Racing is on Saturday and Sunday but you can arrive friday and set up camp on the side of the hotel with your tents, the hotel does not have many rooms and they tend to get booked up fast but a tent/caravan is no problem, the hotel also does breakfast so you wont need much food, trust me! The event is run by Craig in conjunction with the Straightliners so their is plenty of bike action and it is a round for the NSCC (National Street Car Challenge) it is also a run what ya brung and gets plenty of local racers coming for a day trip out to see what they can get out of their car's! Although it is not heavily supported by hot rodders and that bewilders me a little as this is the only way you will get to race the way they did back in the 40's and 50's maybe its too far north for some or the cash is low after the Hot Rod Drags at Shakespeare County Raceway. Give it a go, it will surprise you and it would be fantastic to see more hot rods & racers on the strip, Andy 'The Fueler' Fadster set a new track record why not see if you can beat it! This year Craig only did one event as appose to the two events he ran in 2010 but due to the lack of people it was put down to 1 event this year, please show your support and keep this amazing event running it really would be a shame to lose such a fantastic weekend of Drag Racing the old way due to lack of interest and for me it would make my hot rodding world smaller so if you can, lets make the Hot Rod & Thrills the event of the year and what a way to finish 2012!
So here are my pictures of the event I hope you enjoy them, their are lots of other views of the same cars, showing we really do need to support this event.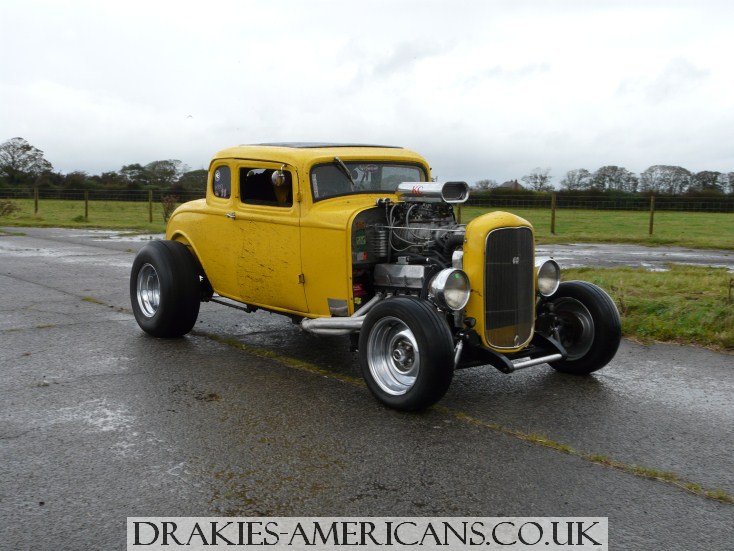 Keith Freeman having a few off the track test burnouts.. Naughty Naughty Keith!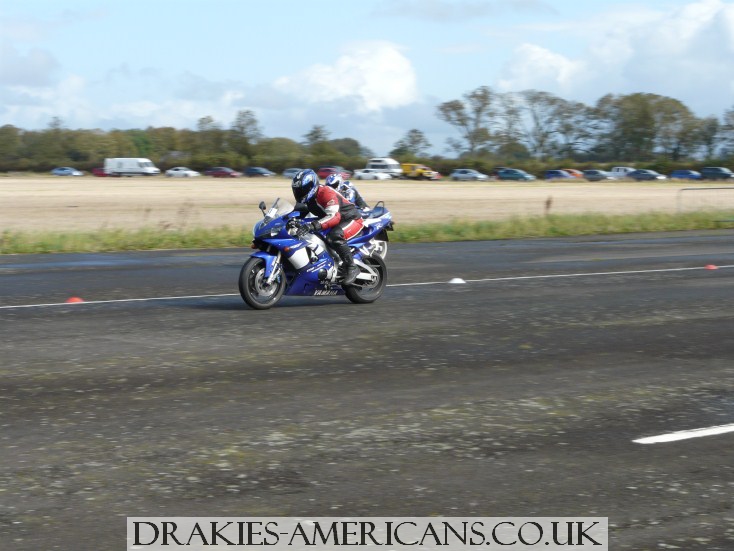 The bikes were running thick and fast up the drag strip
Is this the best drag racing ever? You Bet!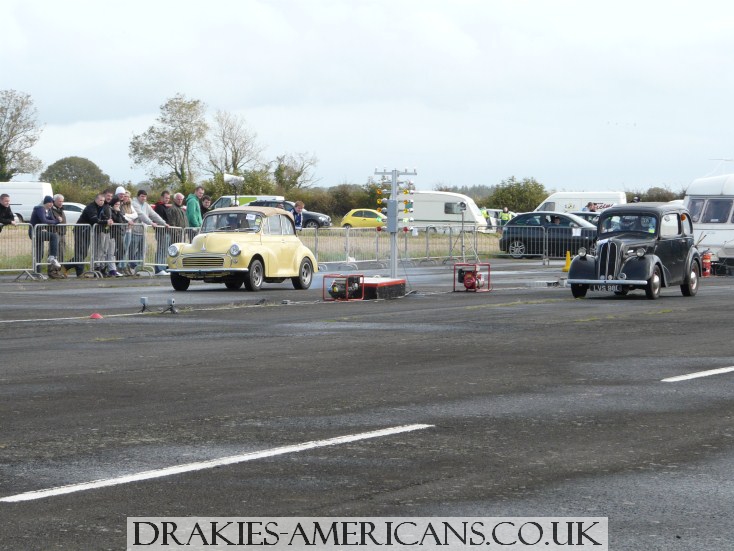 Mark & Scott Presland having a battle on the blacktop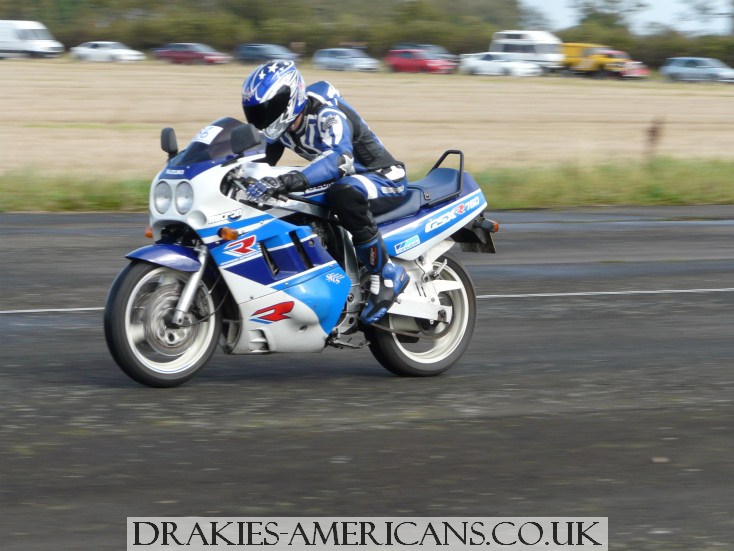 Stephen Bailey had a few good runs up the strip but blew the backside out of the diff and well wasn't very happy after! would you be? I wouldn't.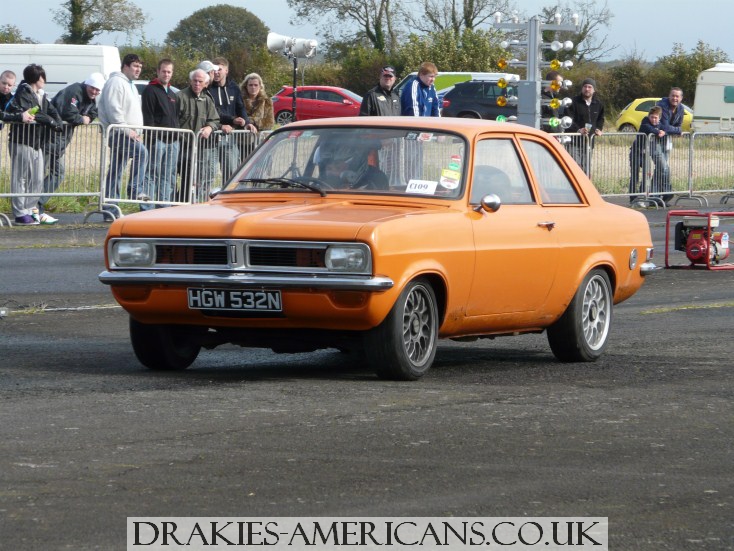 Rick Swaine took his viva up the strip for the first time ever but will he be pulling that 1300cc motor out for a V8 now he has the bug??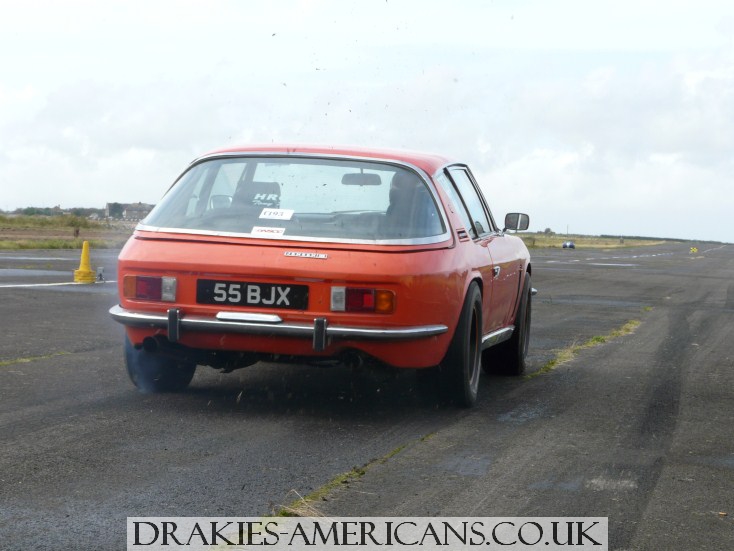 Tony was having a blast in the Jensen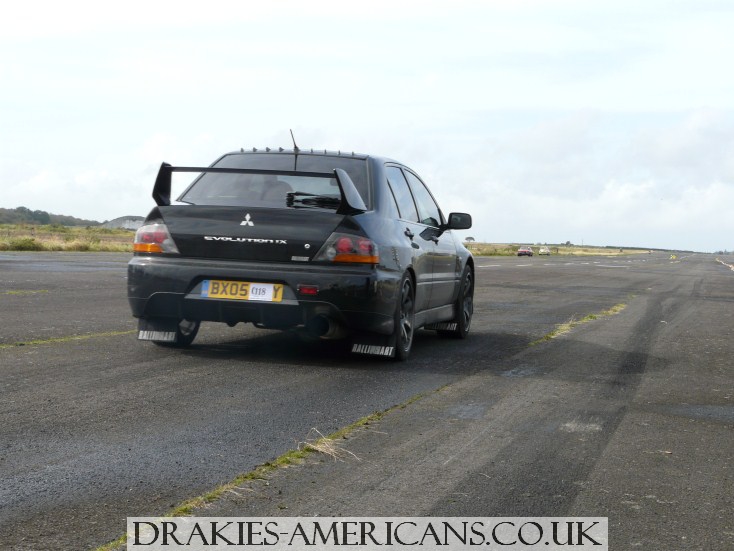 Told you loads of run what you brung turn up, though I do remember this went up against Andy 'Fueler' Fadster, hole shot for the fadster!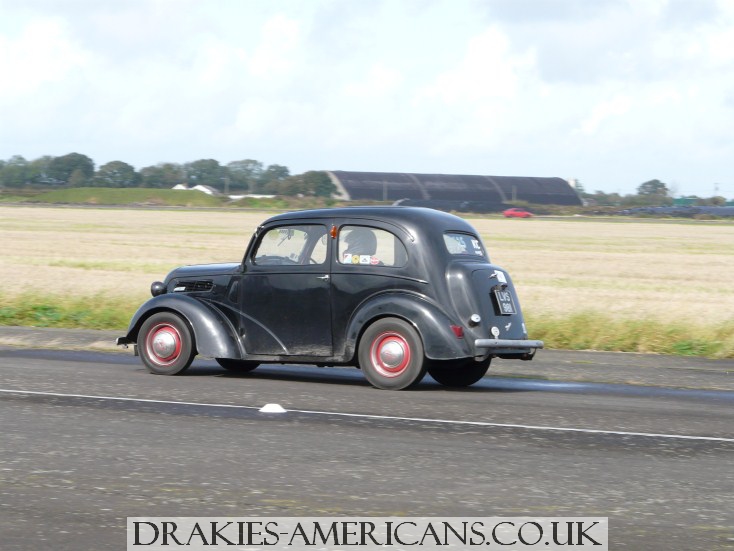 Scott Presland having fun on the run in his Ford Pop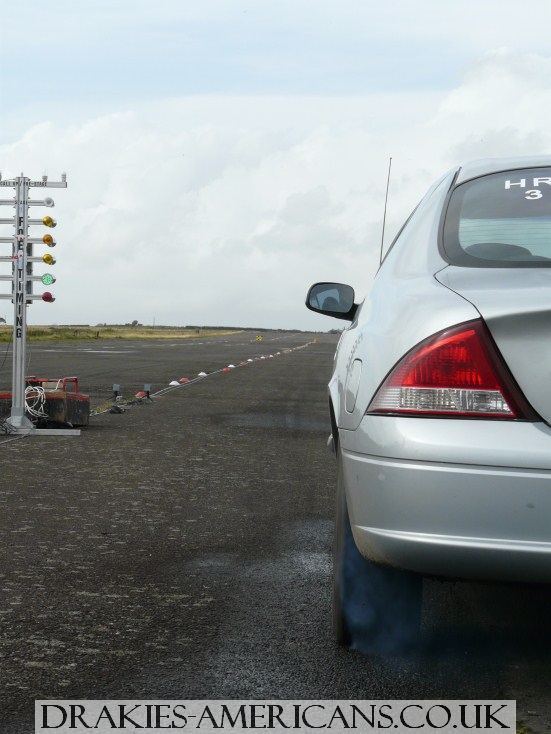 Gary Leece was out for the weekend in his Falcon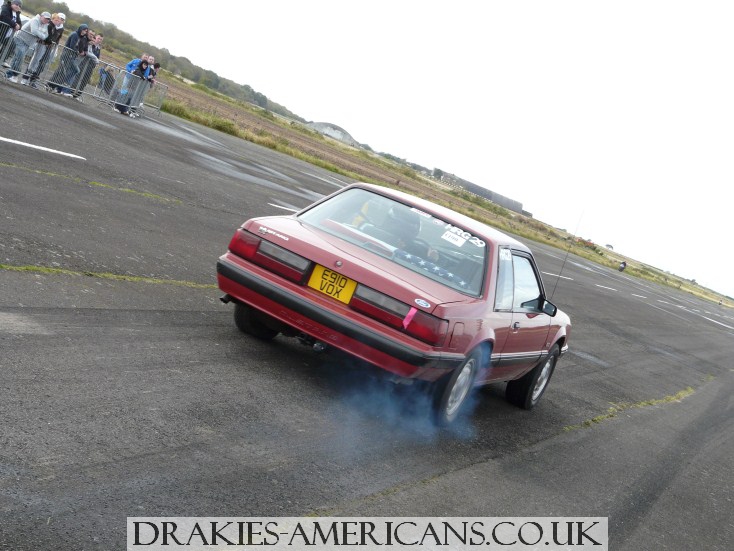 John Peace setting off from the line foot down in his fox body mustang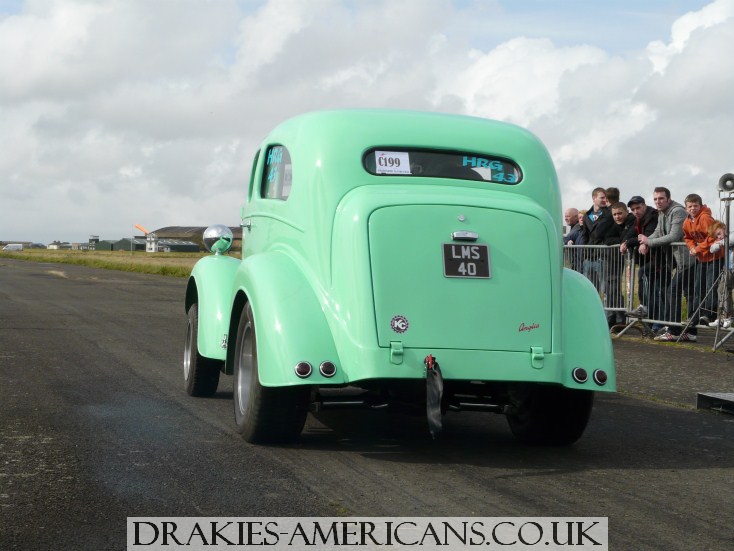 John Thompson came along with his '54 Anglia for a play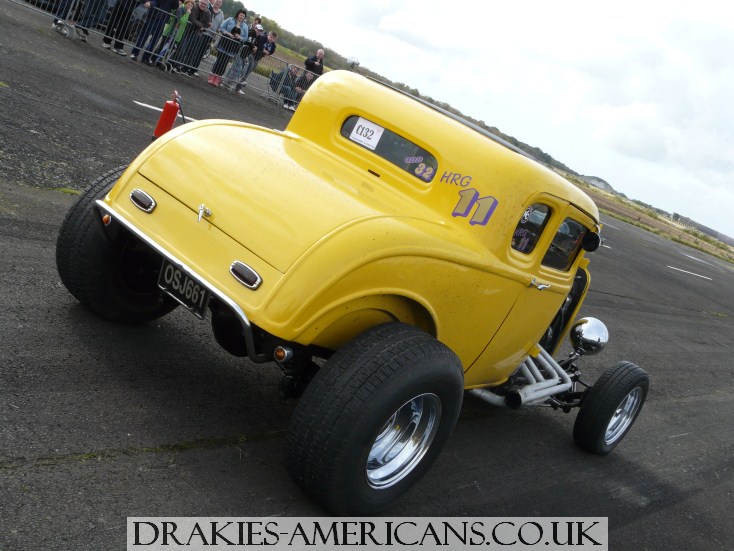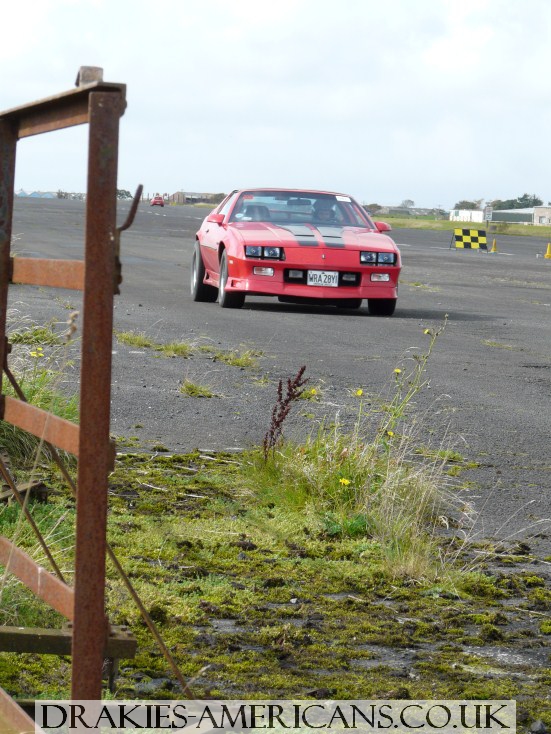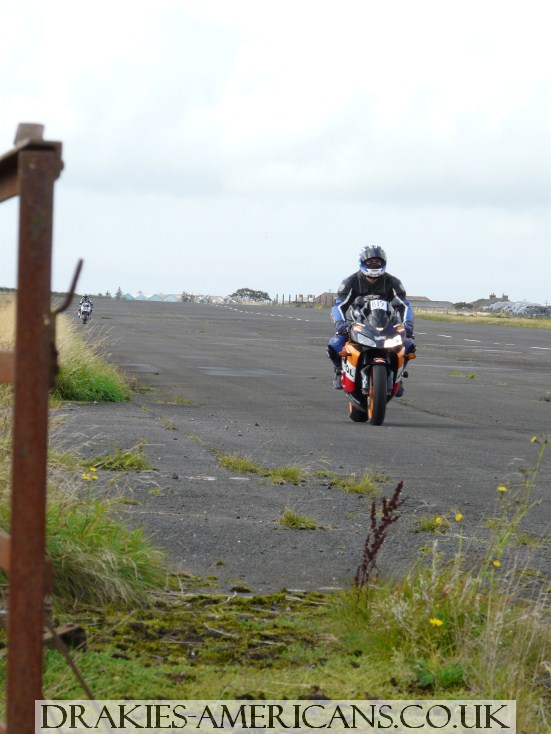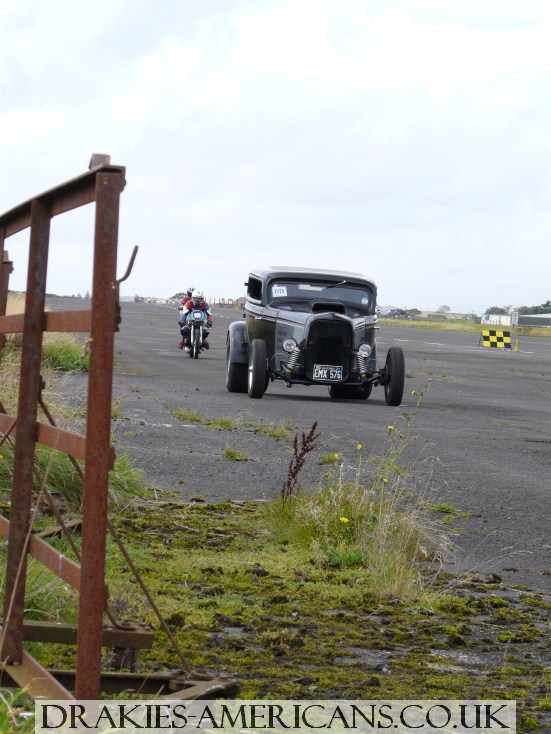 Jim Fairbairn was having some good runs and being paired up against Andy 'Fueler' Fadster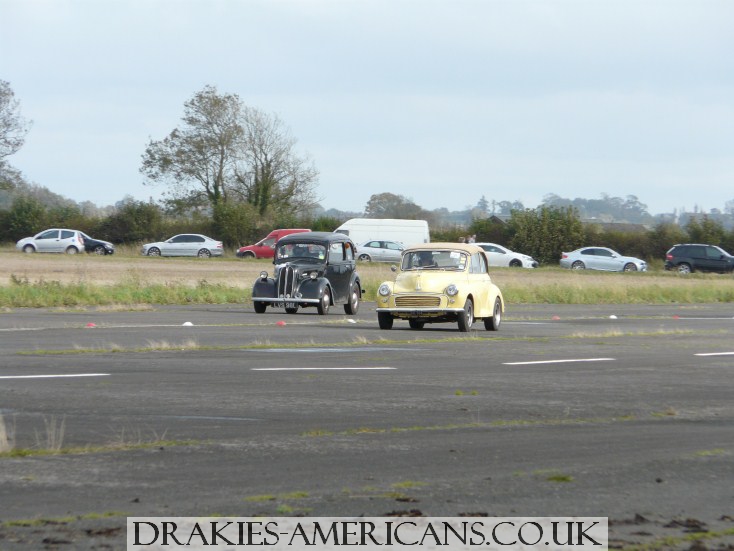 Scott and Mark going head to head again and having loads of fun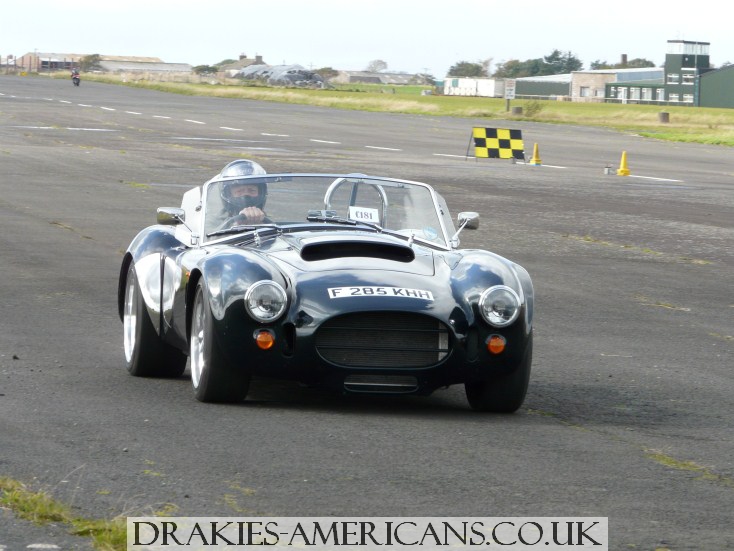 This Cobra replica came along for the day and looked cool as running up the 1/4mile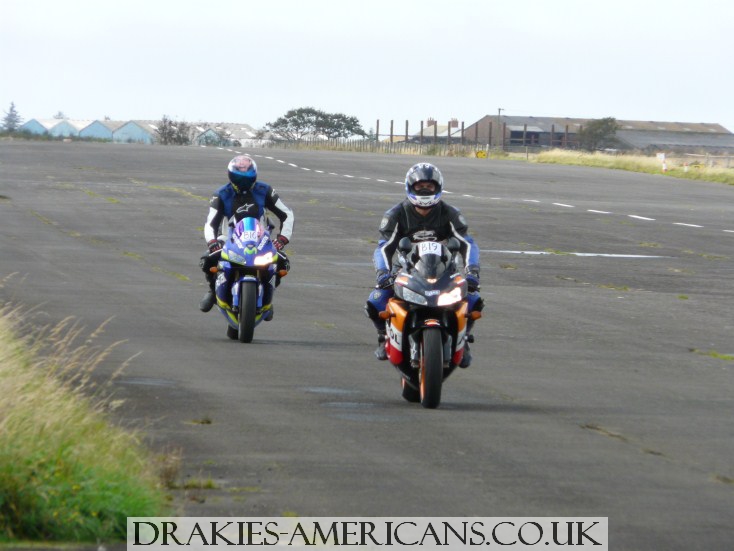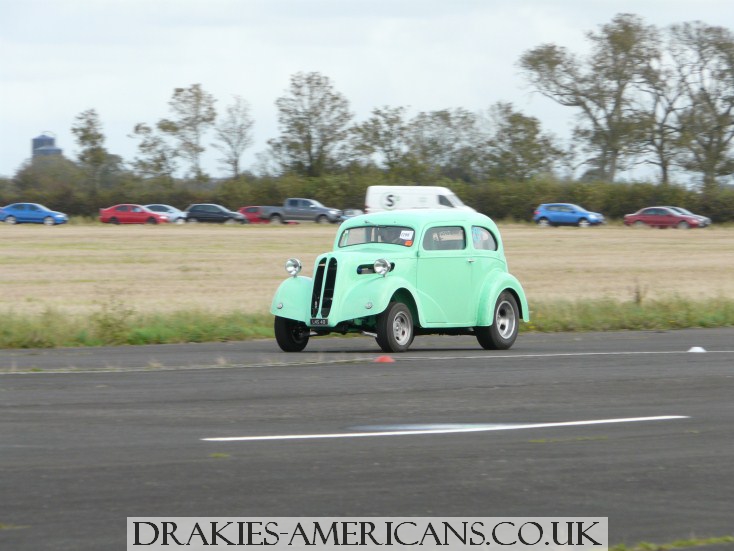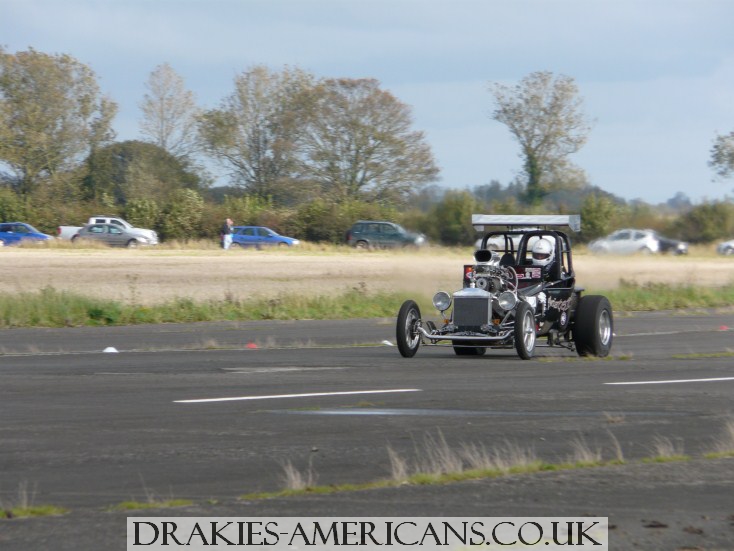 Andy Fadster ran strong all weekend and set a new track time of 9.57 Seconds, Sound easy? come and try take the record off him then!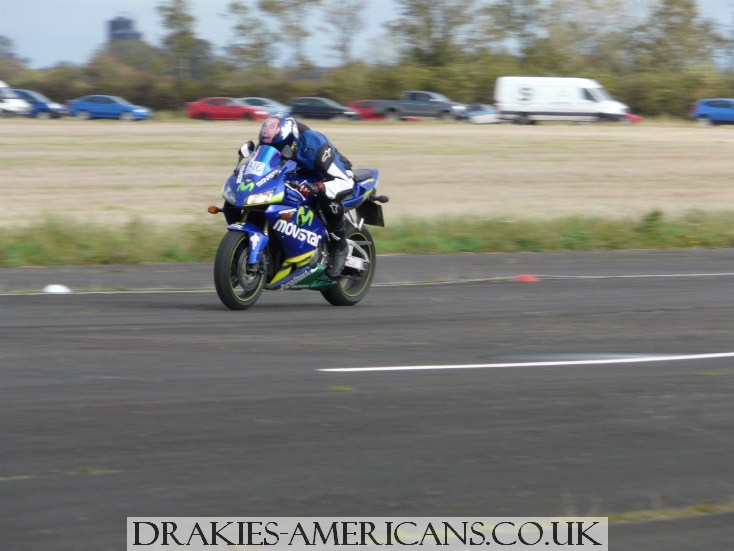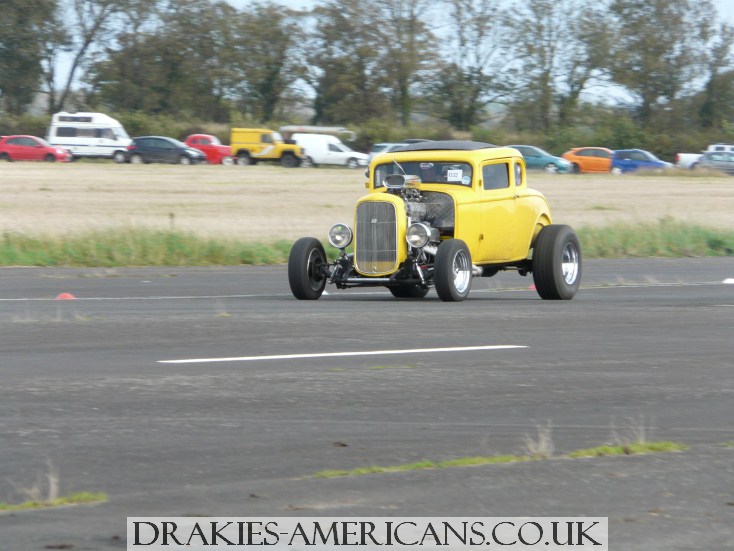 James Murray was giving it his all and was happy with his times on the track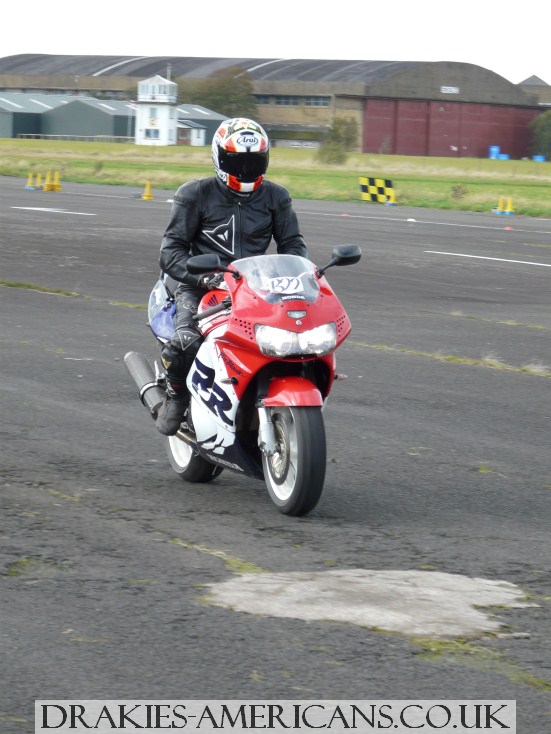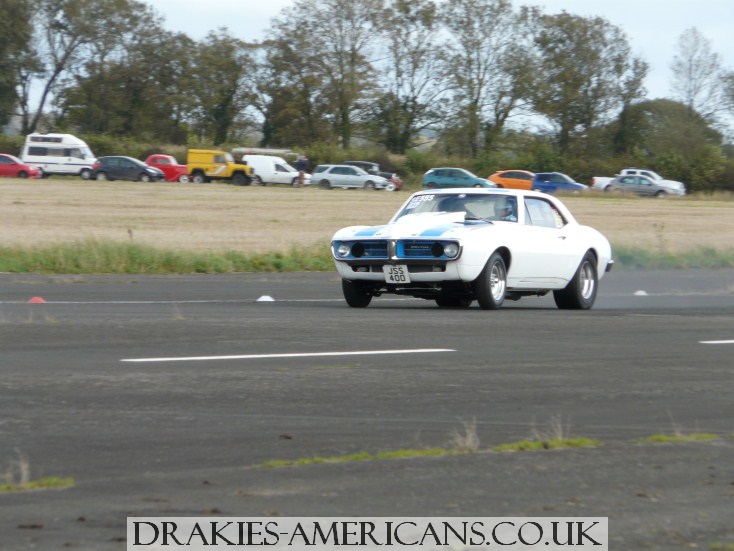 Paul Houston did a few runs up the 1/4mile but seemed to be having more fun chatting to friends and eating chips off the burger van!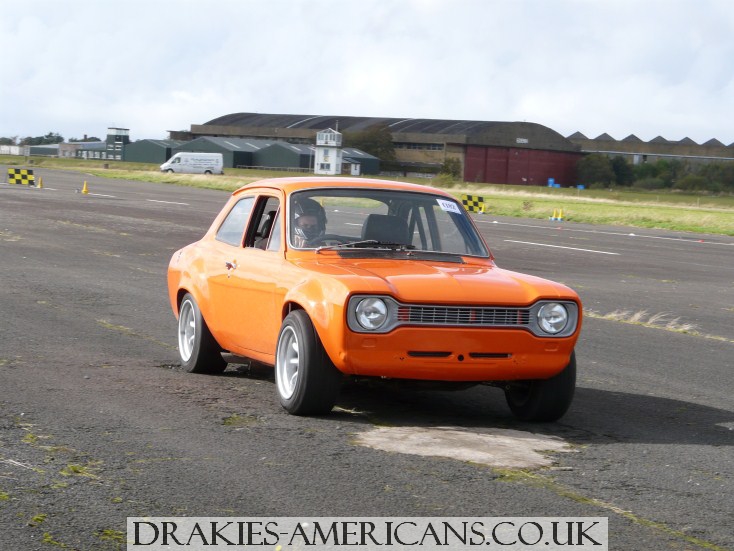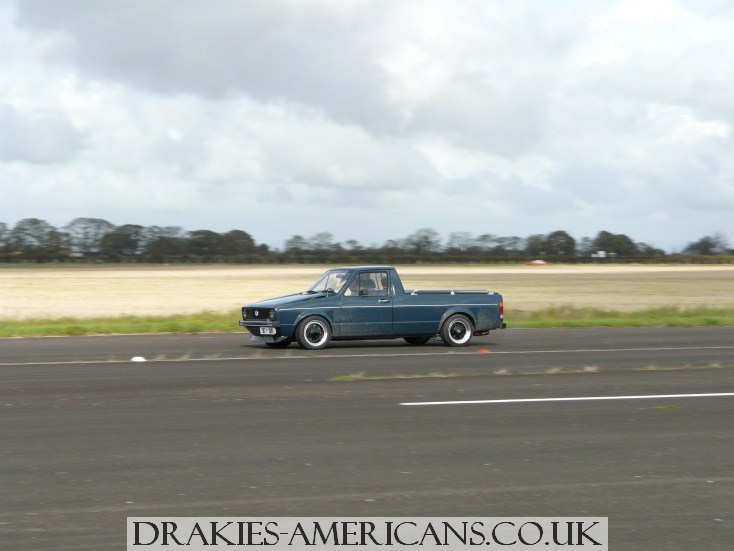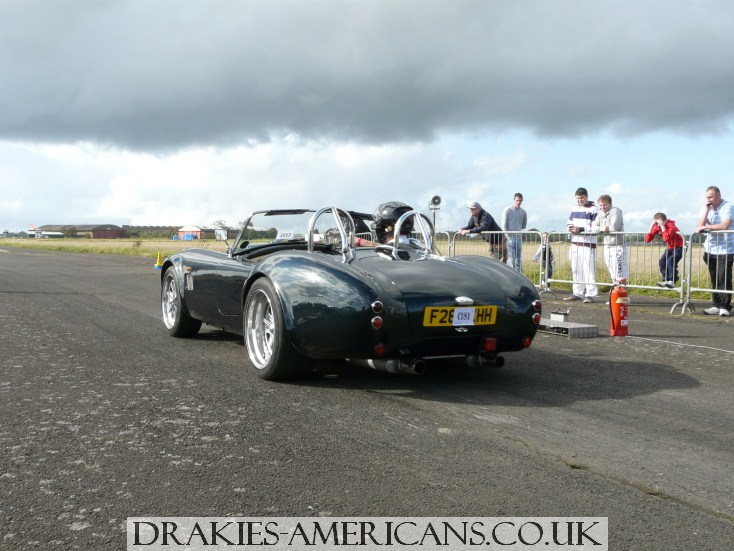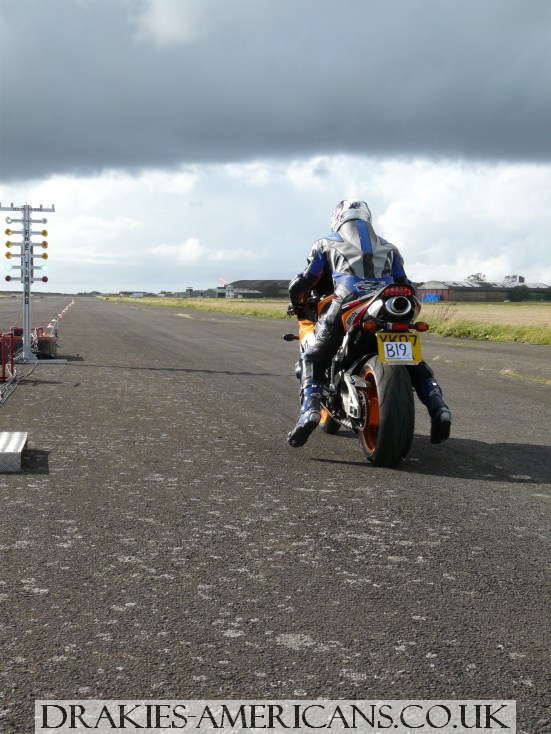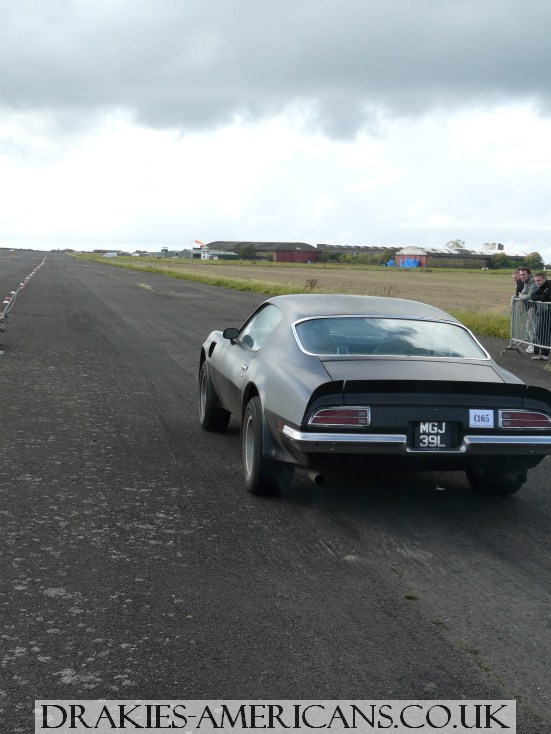 Lee Taylors Pontiac was running well and putting on burnouts for the crowd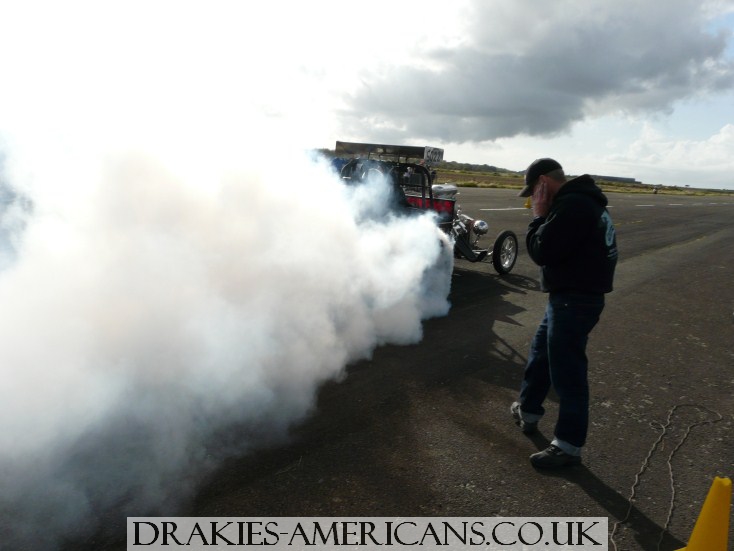 But I think Andy Fadster & Paul Houston were the winners of the burnout comp!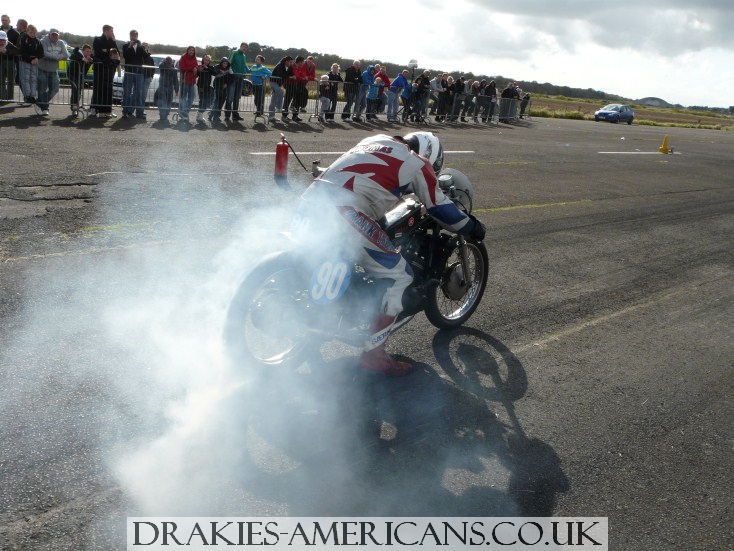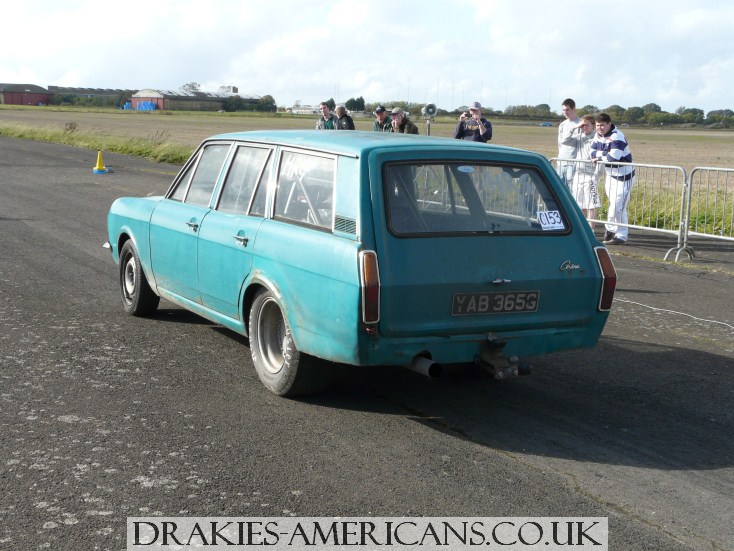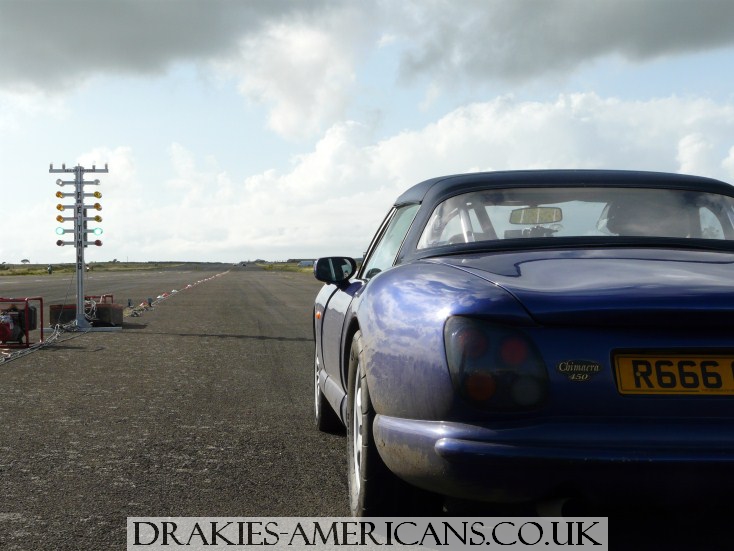 Derek Beck was putting the TVR down the track as much as possible and going for gold against Andy Fadster, Andy got it but nice to watch aswell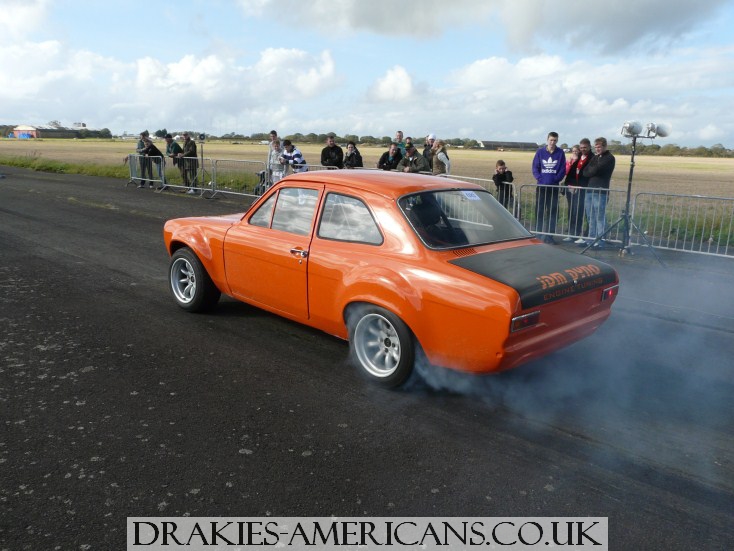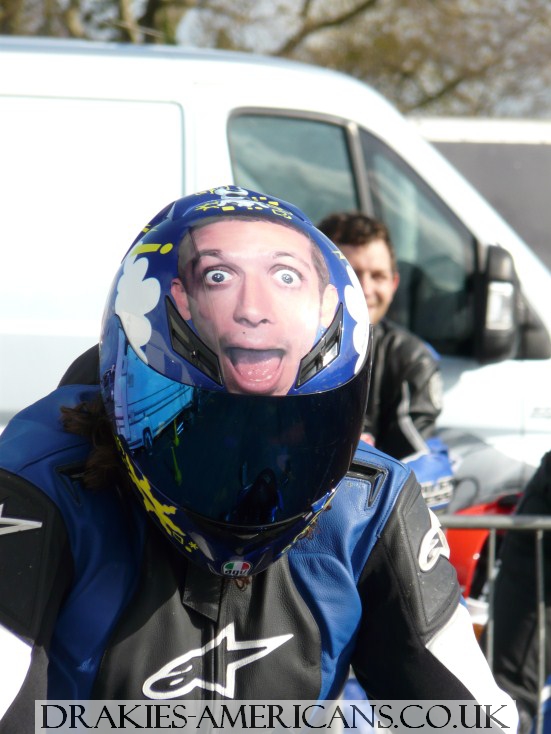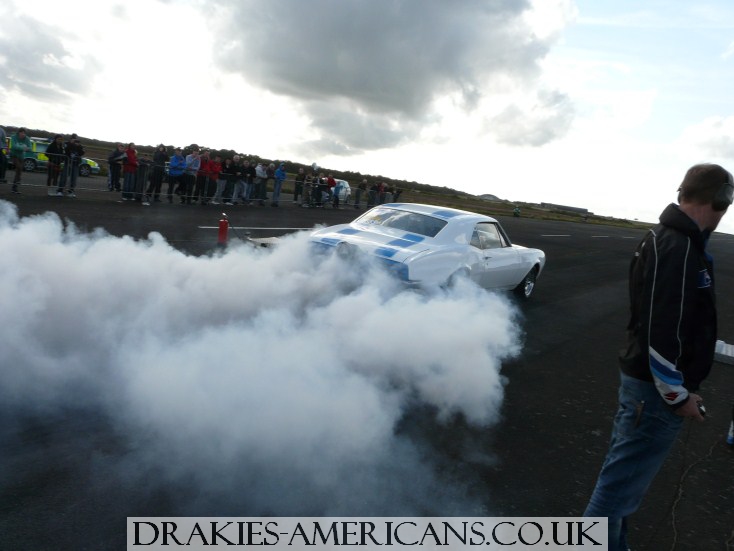 Paul Houston in the burnout comp before a run, fantastic to watch thanks Paul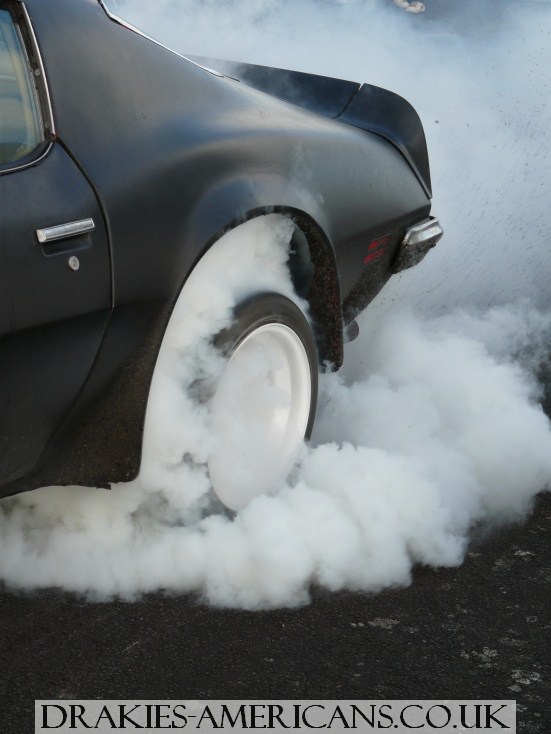 Lee Taylor having a go at the burnout comp, glad I was not stood behind have you seen how much rubber is spraying behind!!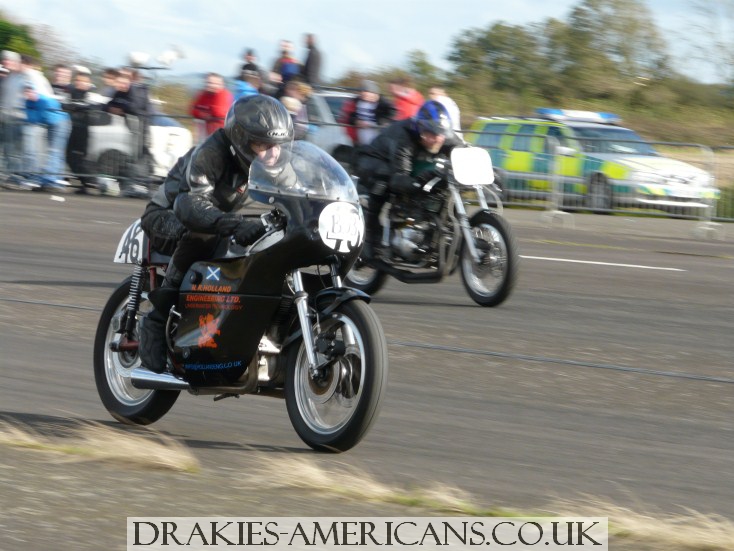 Cafe racers! got to love them even I had one back in the day!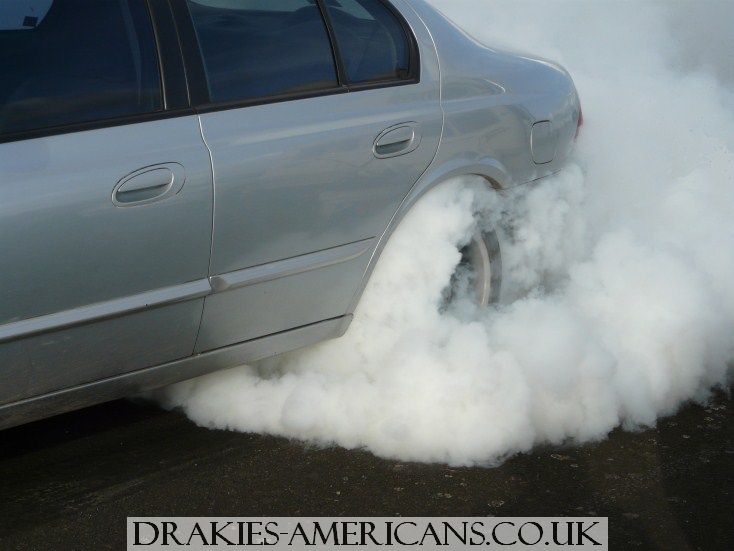 Gary Leece also had a go at the burnout comp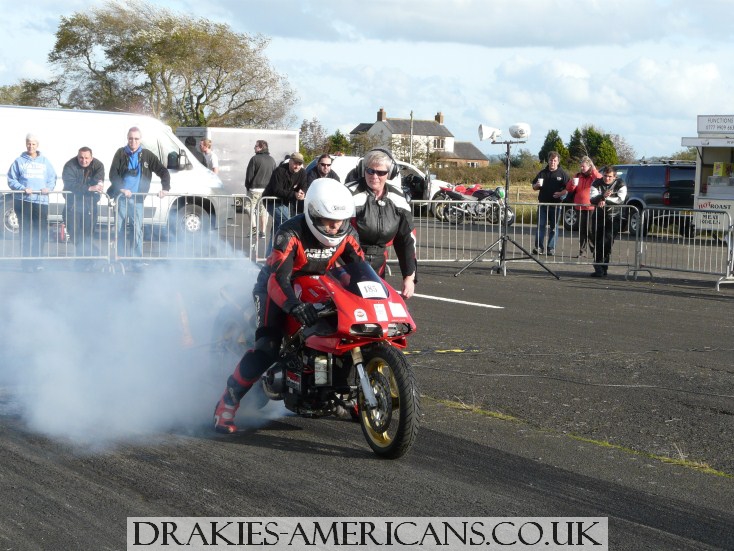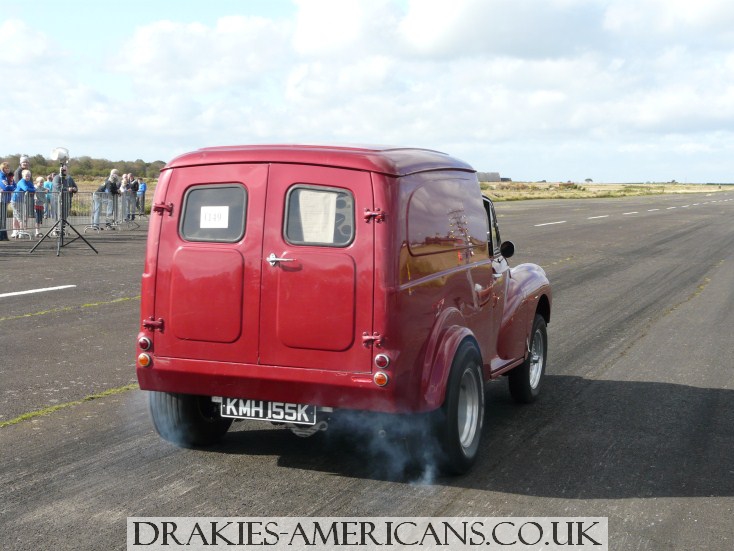 Tony Butterworth took his Morris Minor Van down the track with good results at the end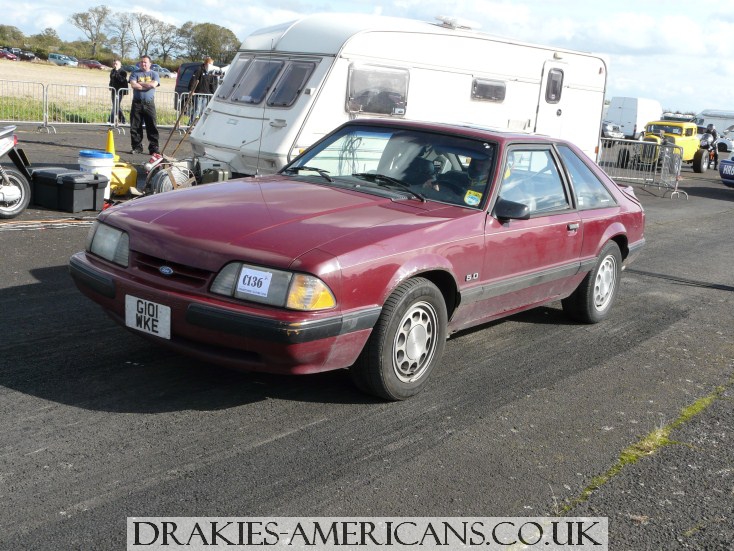 Dave Smith took his mustang for a run after he took the contents of his car out into our tent!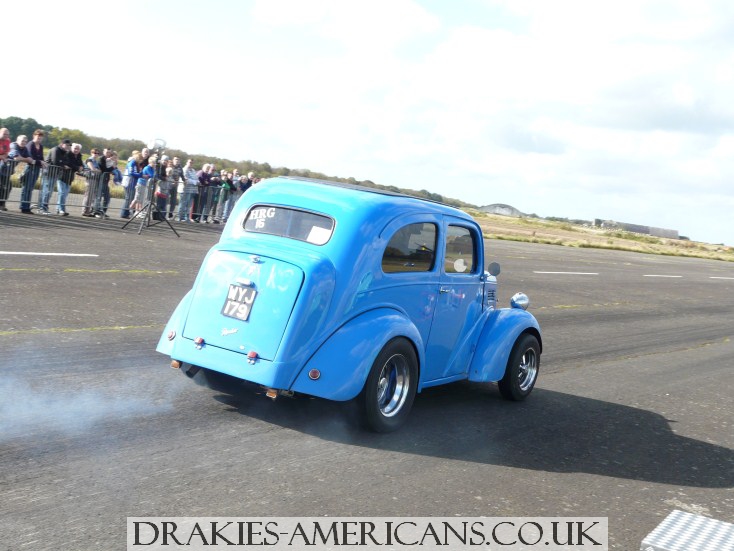 Nigel Henderson always puts on a good show with his pop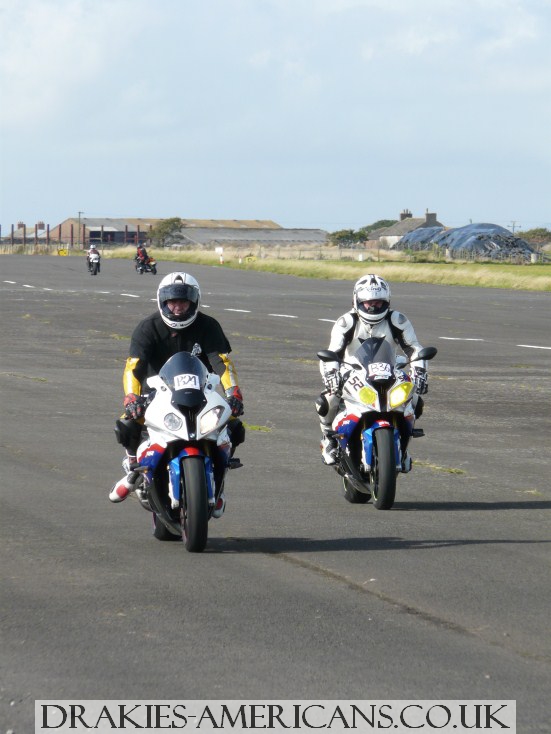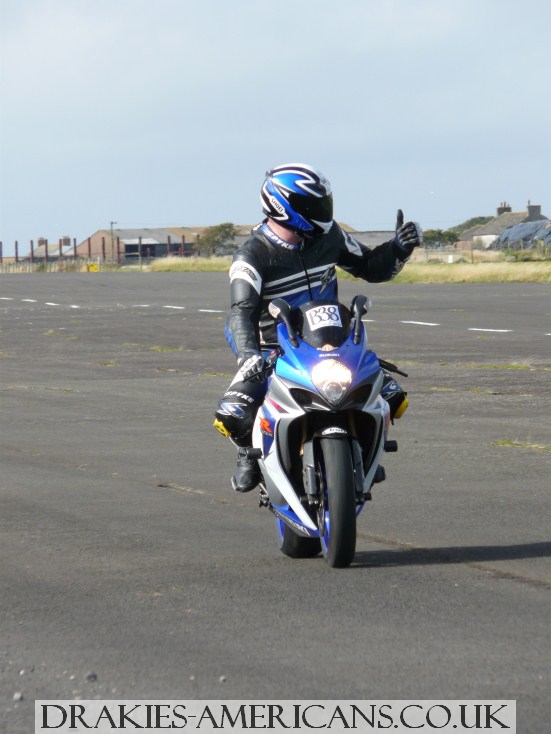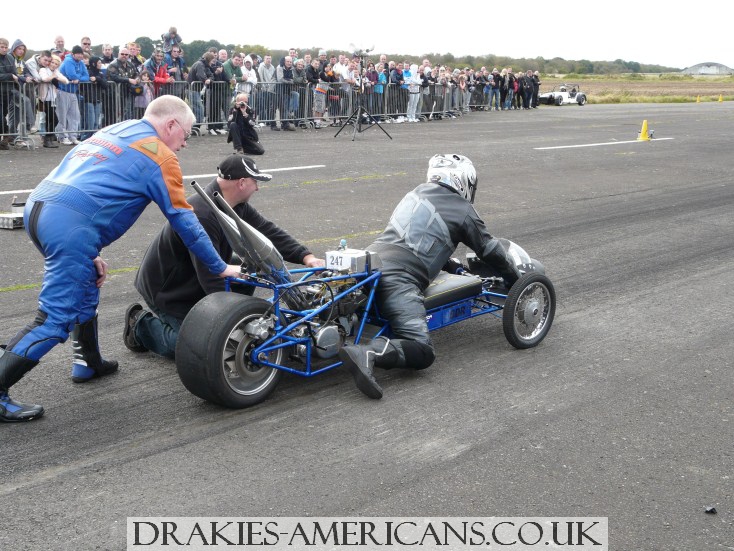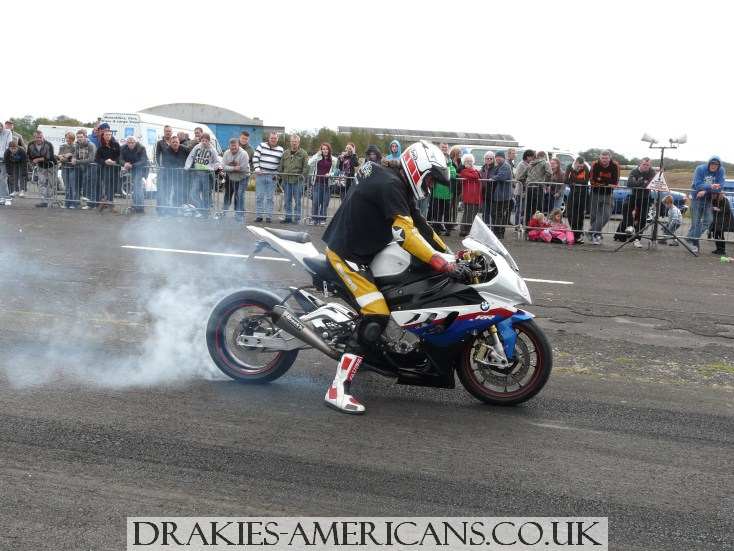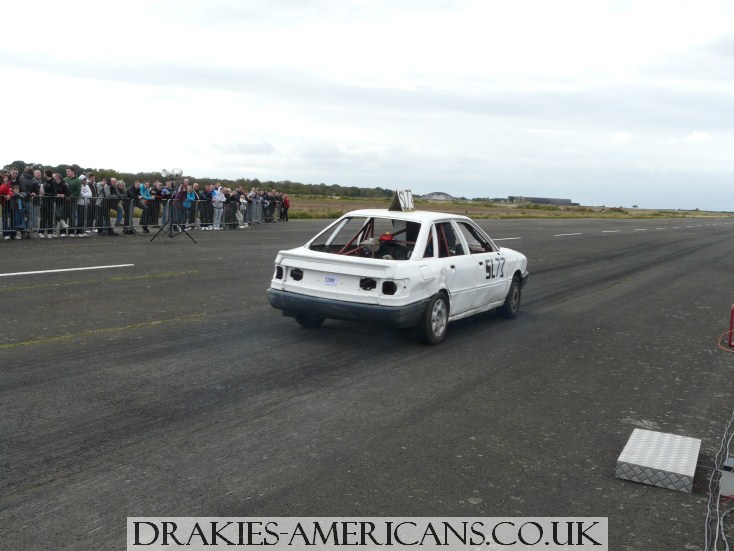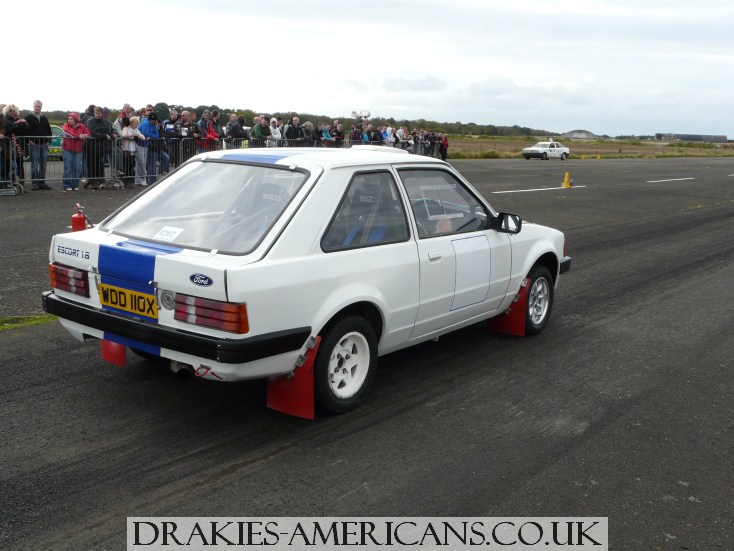 See You at Kirkbride Next Time and Maybe You Will be In my Next Report!!
All Pictures and contents are © of Martin (Drakie) Drake.
Please don't steal the picture's you can purchase my pictures Via my Drakies Americans Merchandise Page on the Main Page, Thankyou.