The 2nd HOT RODS & THRILL's
The second meeting of the Hot Rods and Thrills at Kirkbride airfield was once again here! I was looking forward to this meet as its a fantastic get together and you have amazing countryside, friends & drag racing to watch. Ok the weather forecast wasn't forecasted as great but never mind! Saturdays racing had a few spots of rain and was shut down for about an hour for the track to dry out enough to race again but an advantage of being on an old runway is it don't take 3hours after a down pour for it to dry out and as its not a totally flat strip, its got in incline like santa pod so the water runs off fast.
This meet is now an official NSCC Championship Round and what a place to have it!! Yet again Craig Dixon who runs the Hot Rods & Thrills and also the Hot Rods & Hills did a fantastic job of putting this weekend together run in association with the Strightliners, I couldn't wait to get snapping away so without further due here are the NSCC at Kirkbride airfield, Cumbria.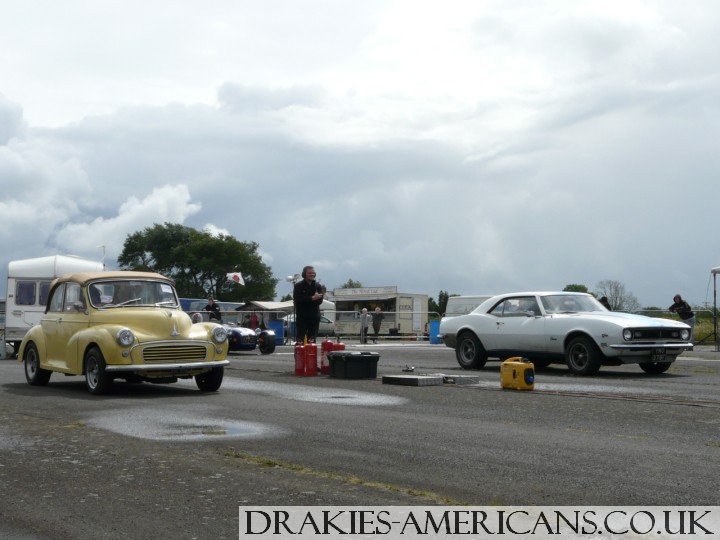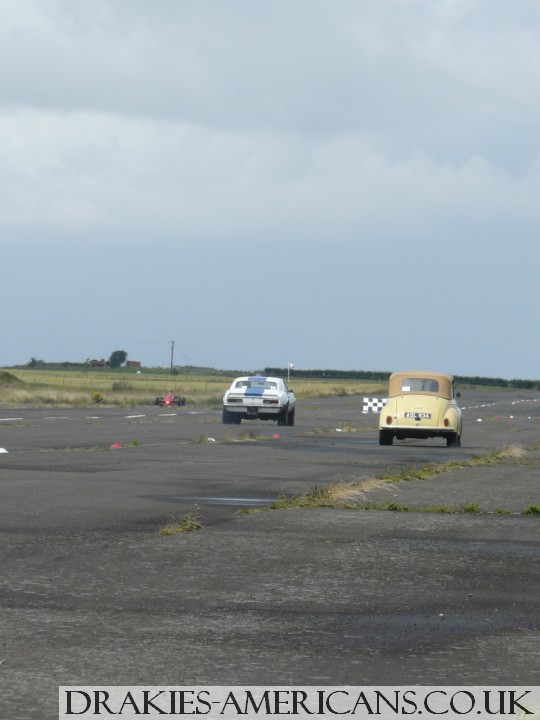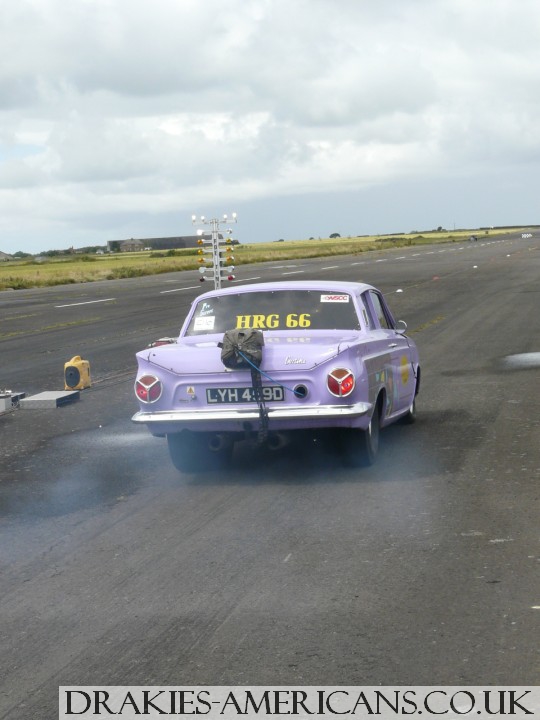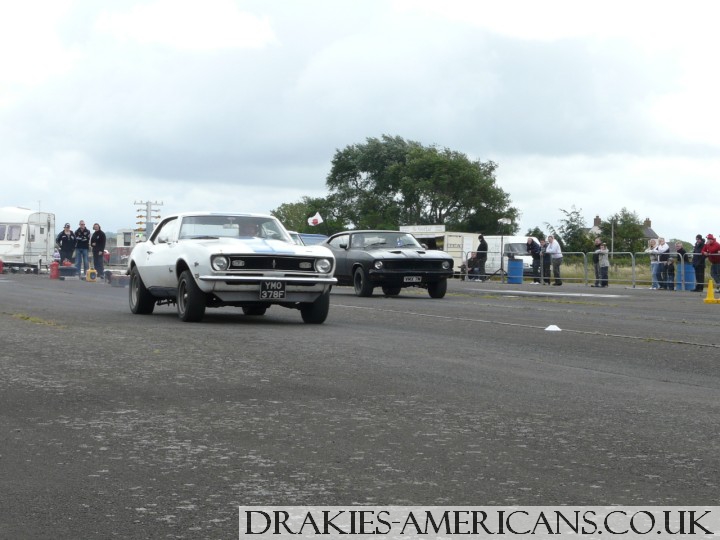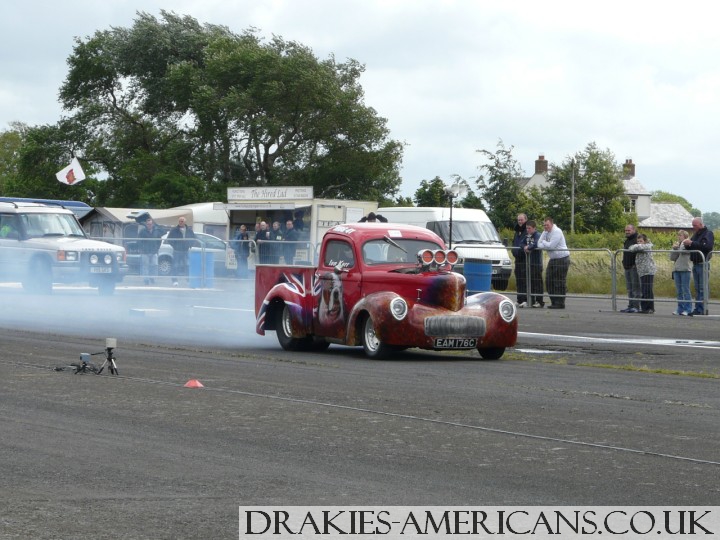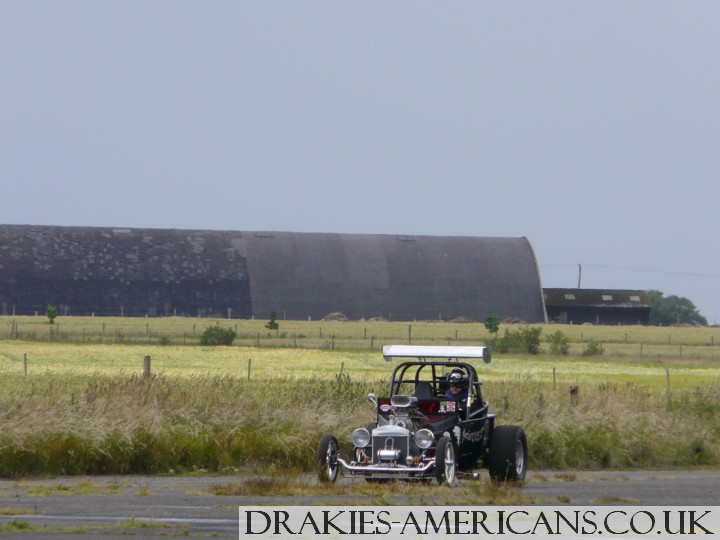 How can you not love a view like this!!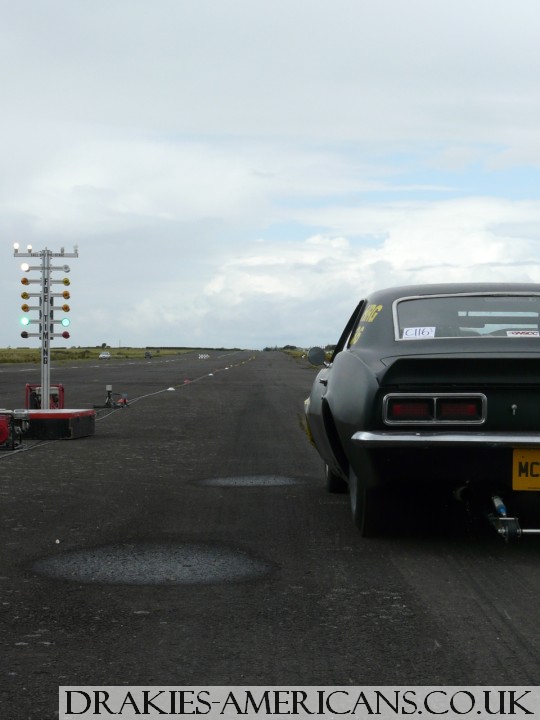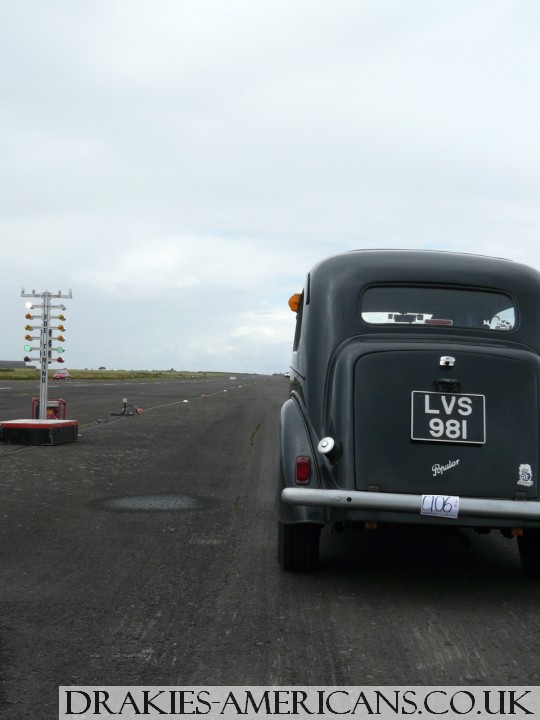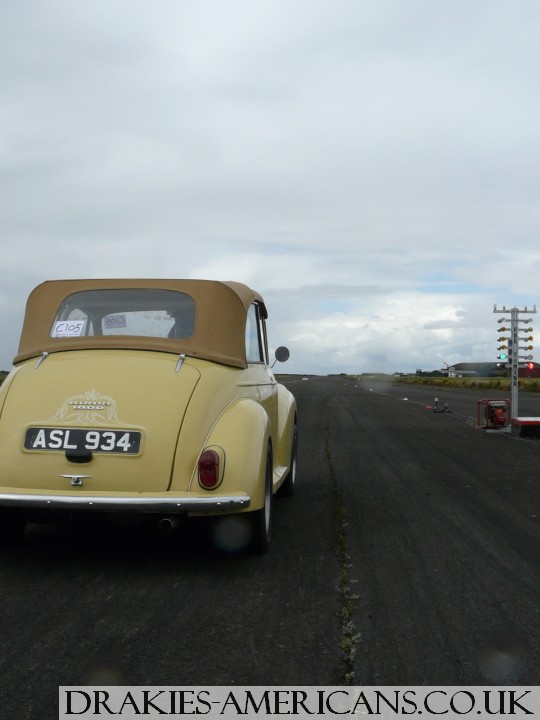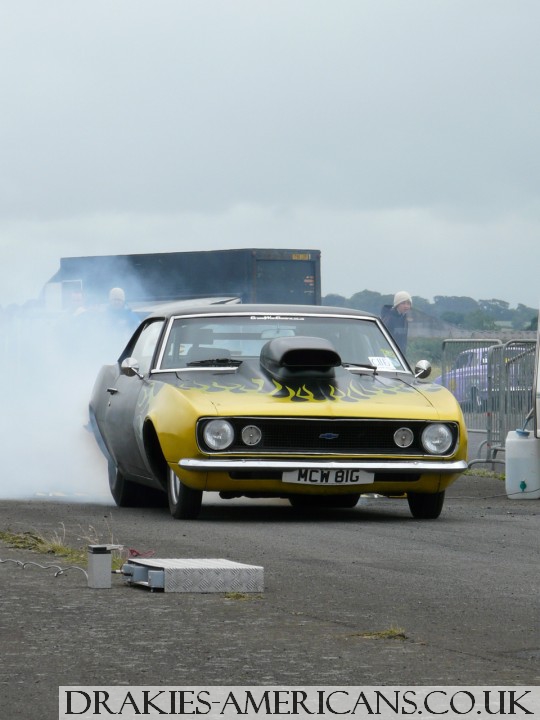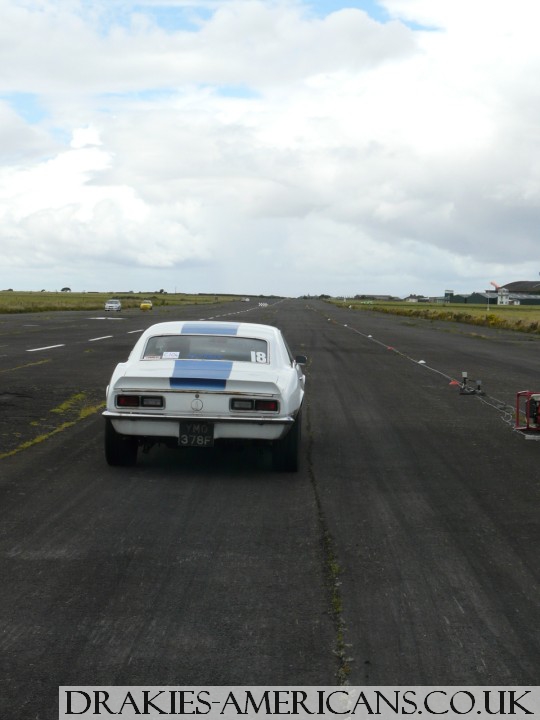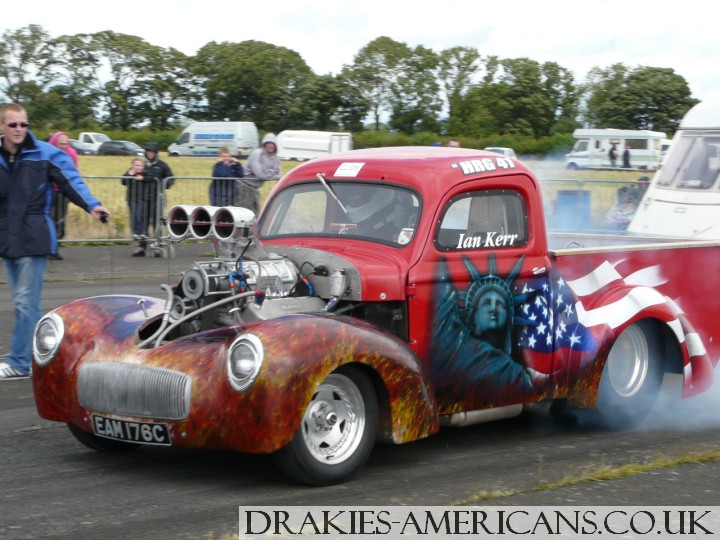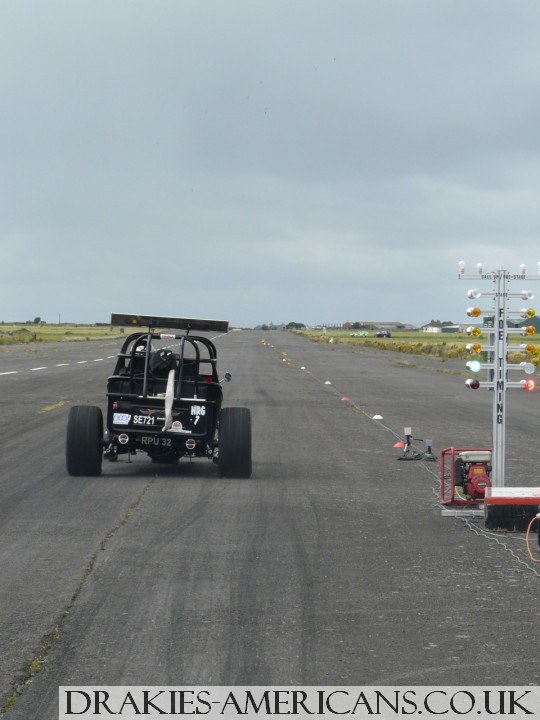 I think I now know why Andy Hadfield's 'T' is called TWISTER!!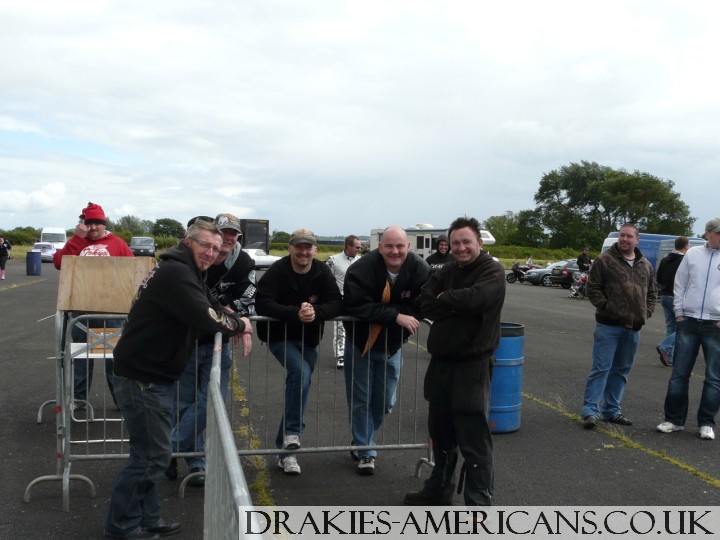 The NSCC was out in force and here are some of them enjoying the afternoon of Drag Racing: from the left, Mark Presland (At least he aint sticking his finger up at me! HaHa) Craig Dixon, Nick Gunby, Gary Leece, Stephen Bailey & Shaun Wilson.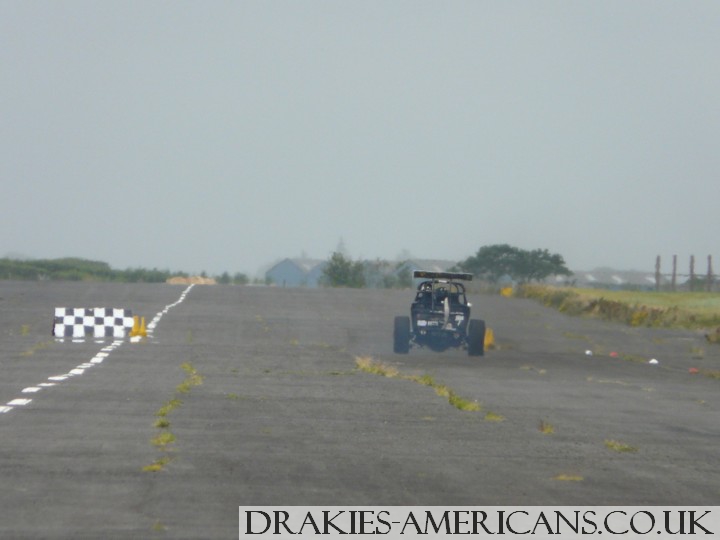 Andy having a good strong run up the strip.
Its not often you will find one of these on the strip, but he had fun and that's what its all about!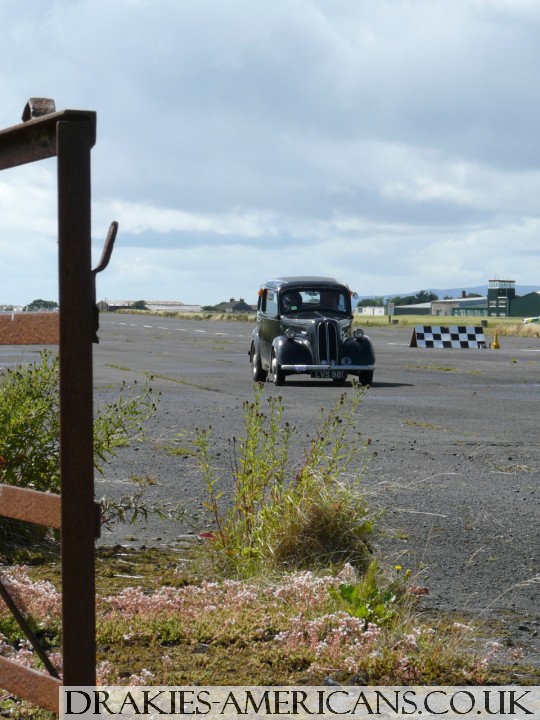 New to the NSCC this year Scott Presland had his first time out on the drag strip in his 1959 Ford Pop.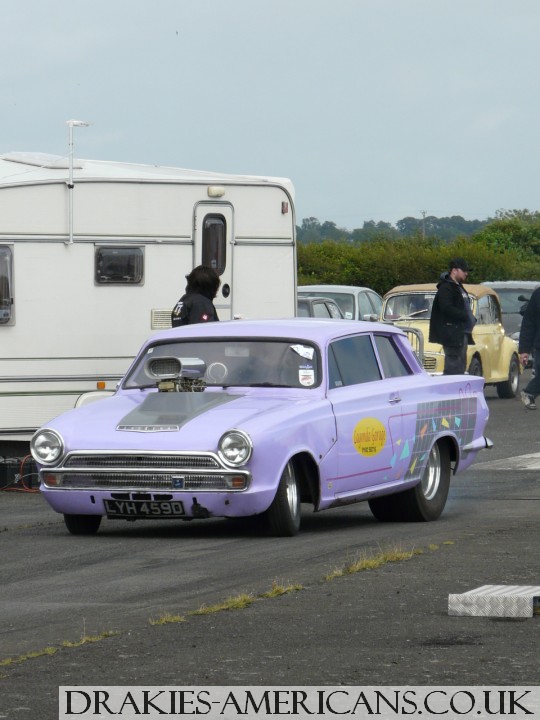 Kasey Grainger trying to find a bit of traction.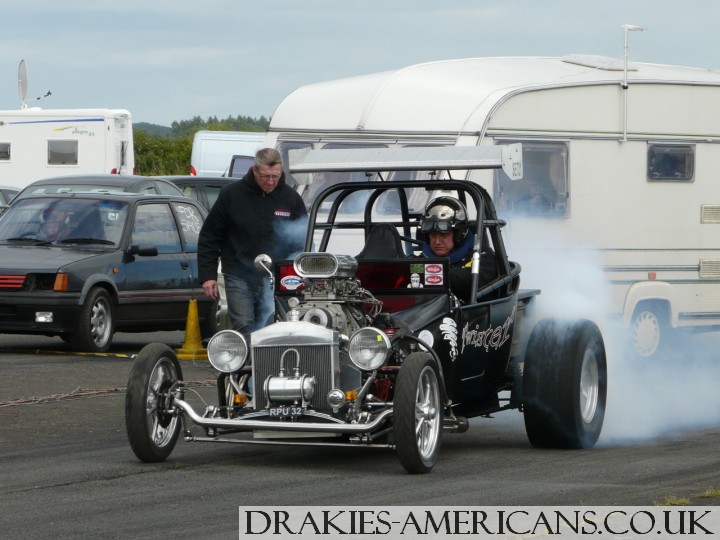 Mark Presland Scott's Uncle is Also a new member of the NSCC and having a grudge match with Scott.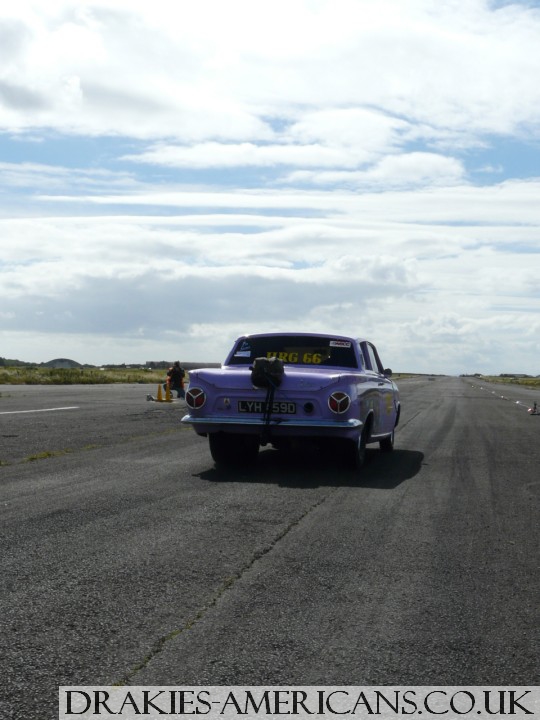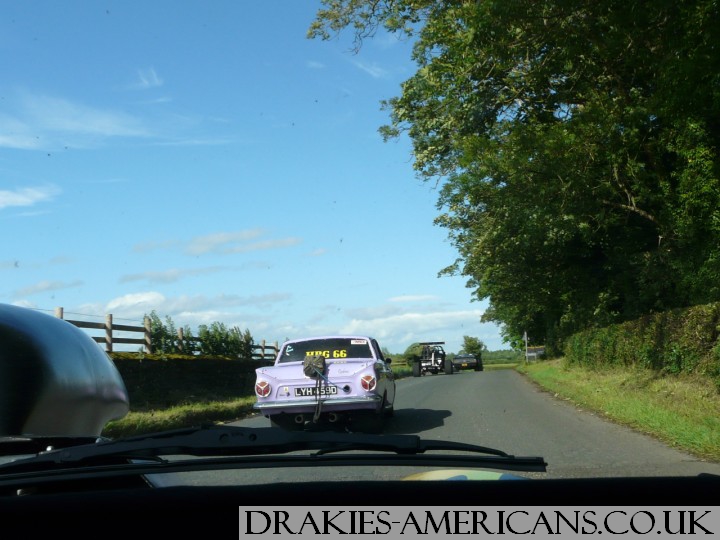 Out on the Cruise on Saturday night, I called shotgun in Biff's Camaro and yep we got lost! All Kasey's fault! Thou we did find a new pub! When we got back to camp we all went into the hotel for a meal, an oh man what a meal we got, what I got on my plate for £8 could have fed me for 2 days!!!

After the meal I went outside for a cigarette and this is the view that greets you looking out over the airfield!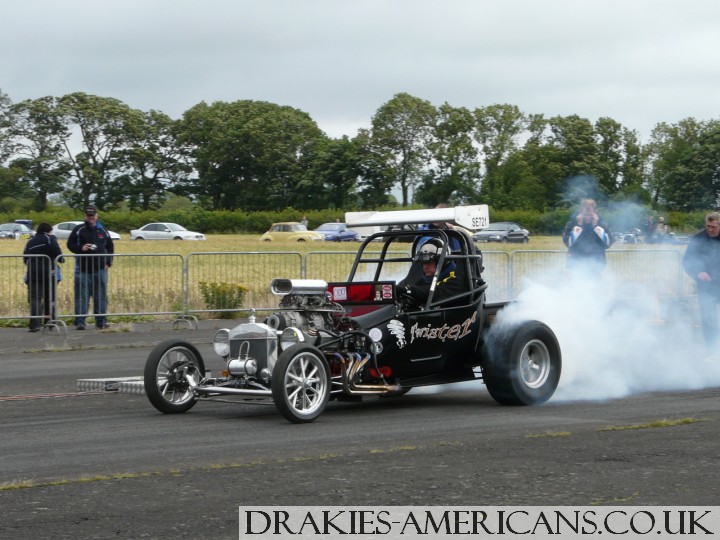 Sunday Racing was underway and Andy was out on a mission!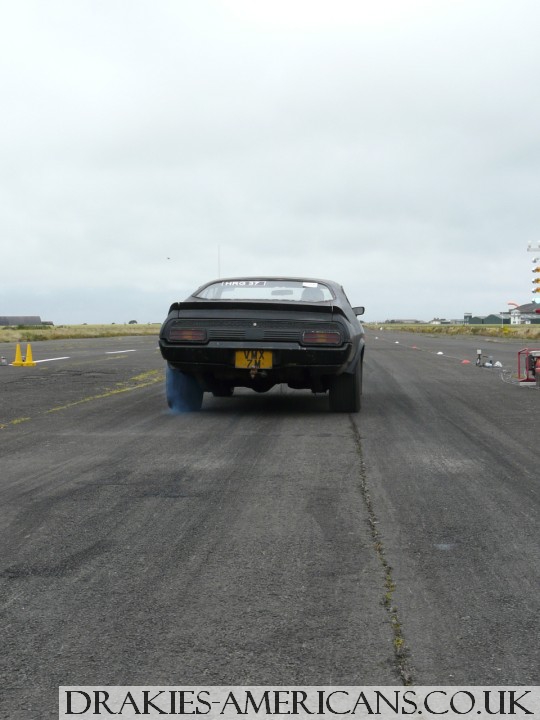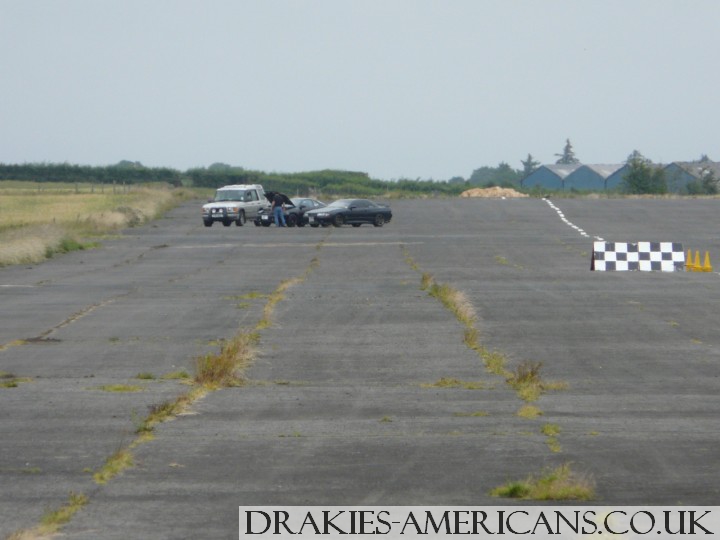 As you do get in drag racing we had a breakdown, and would you believe this bloke had a flat batterie?!!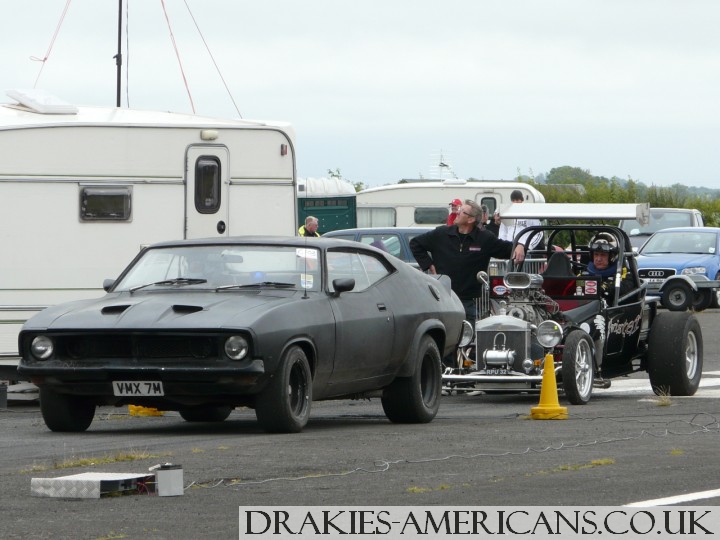 Gary and Andy having a rest waiting for the car to be cleared, and Craig doing a bit of bird spotting?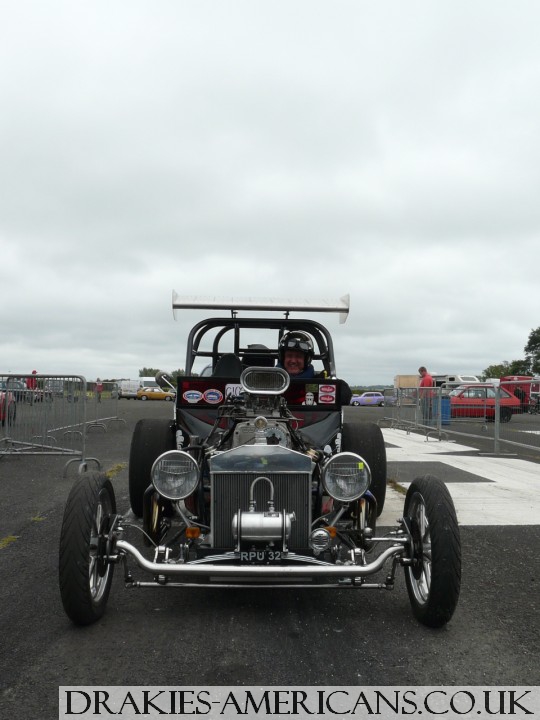 Andy having a giggle at me thinking "Shall I run him over now or later!!"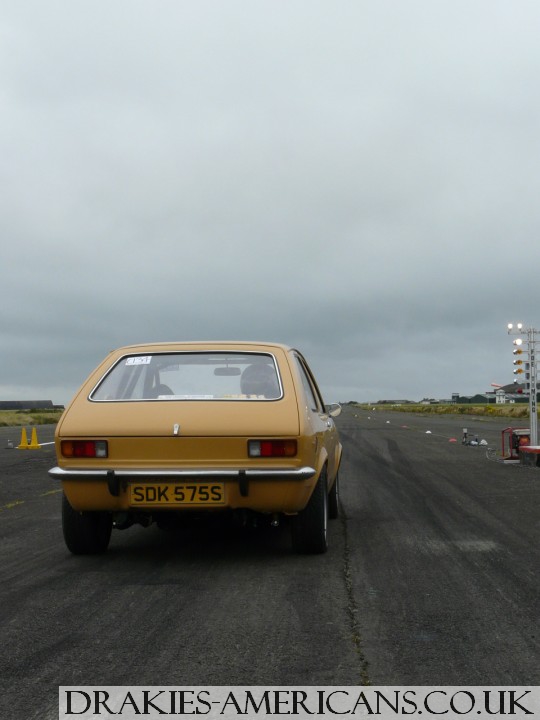 Jonathan Ellison brought his Vauxhall Chevette out to the strip on sunday for the first time in his revamped with a 3.9Rover V8 under the hood.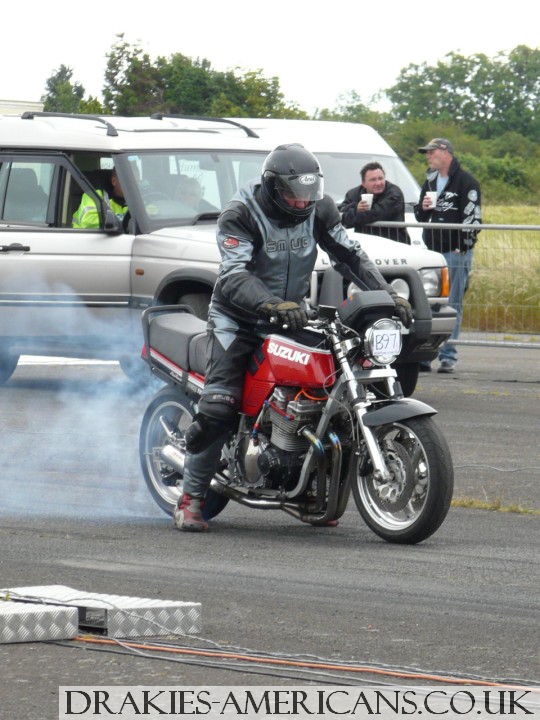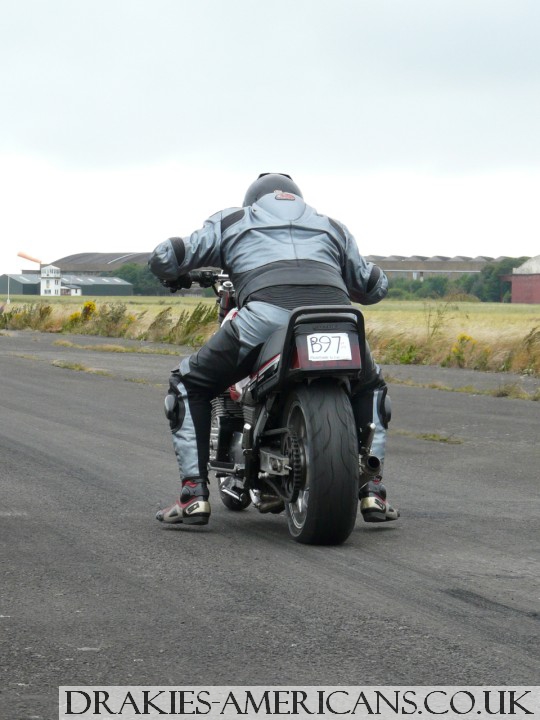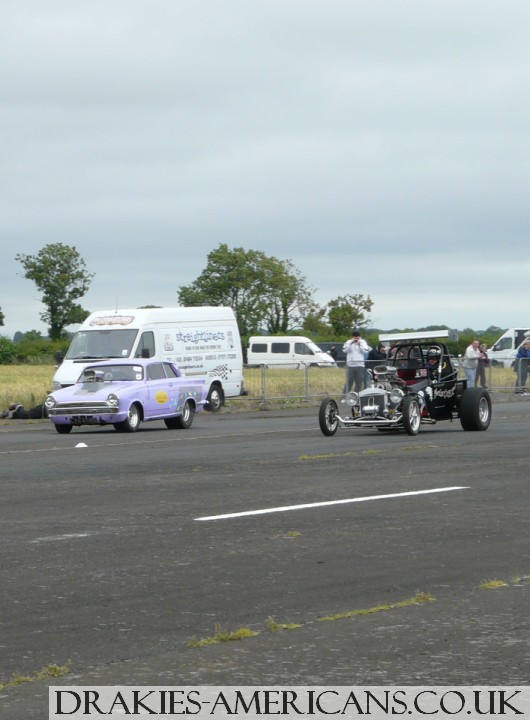 Kasey Grainger going head to head with Andy Fadster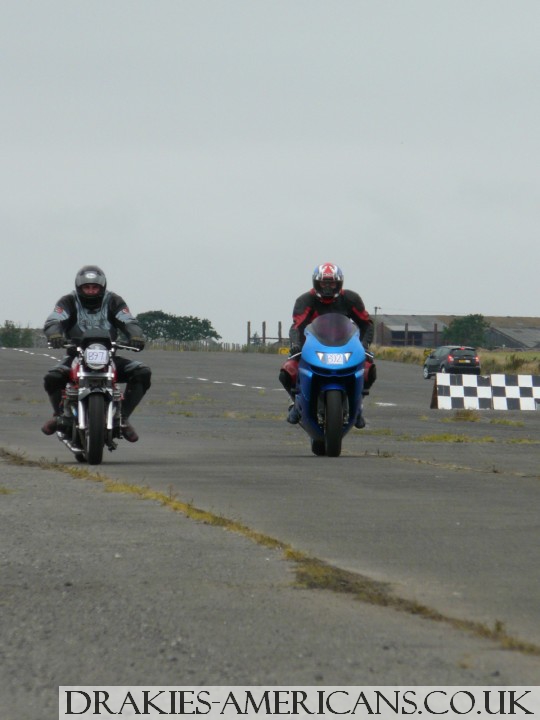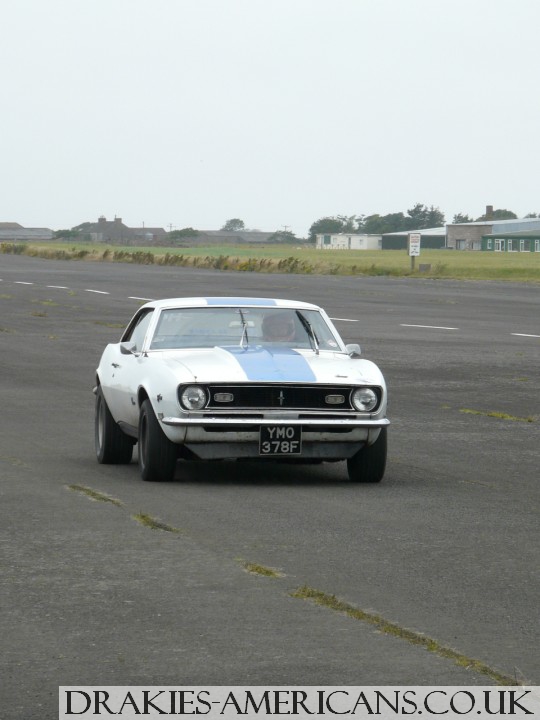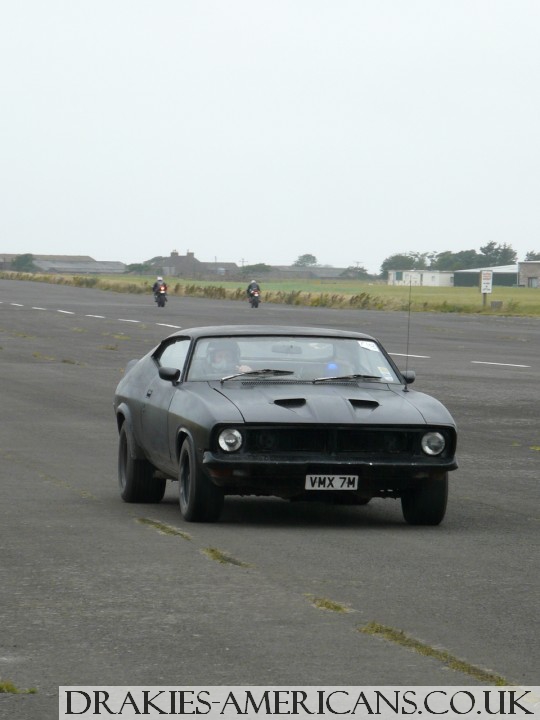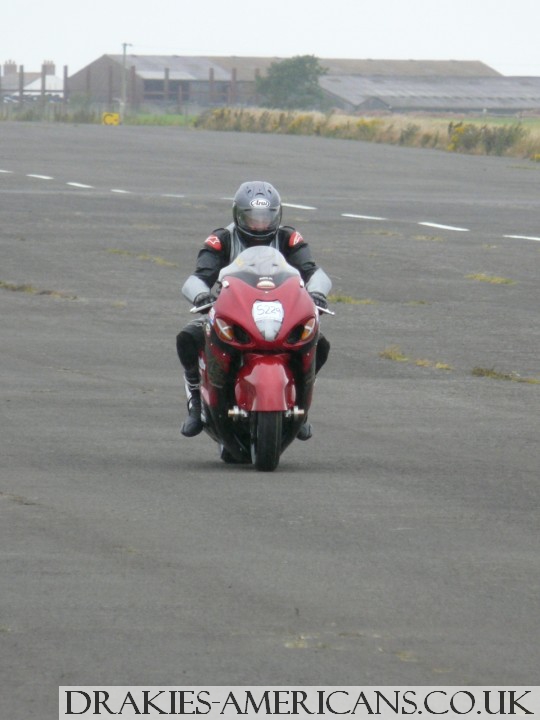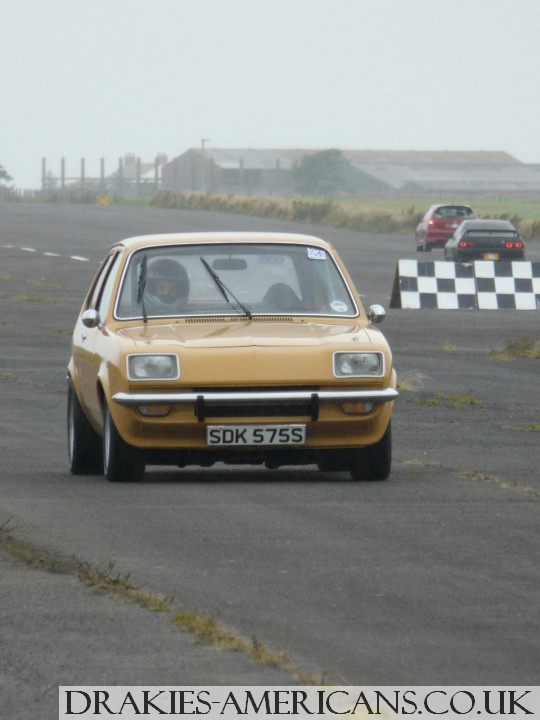 Unfortunately after this run the heavens opened and I called it a day after having yet another fantastic weekend at the 2nd Hot Rods & Thrills. I cant wait till next year and to go back again, honestly if you like drag racing you have to come and have a go here, its like no other track in the UK.
Keep It On The Road!!
All Pictures and contents are © of Martin (Drakie) Drake