2018 KNOCKHILL AMERICAN MOTOR SHOW
This is the first time Knockhill Racetrack has held such an event and it ran along with a hot hatch track day, the show was held on a hard standing area the the added extra of a bit fenced off for a burnout comp later in the day, Knockhill a well established track to go to in Scotland and it shows us why with its friendly staff always willing to help and ametities in place whats not to like, well nothing really as the weather did us an amazing job aswell and I dont think anyone went home burnt to a crisp or looked like a just cooked lobster! The cars that attended were all stunning american classics & muscle parked up side by side 5 rows deep and with a rockabilly band playing in the track bar you had somewhere to hide from the heat and get a cold drink or a snack and have a seat to listen to some cool music, along with going and sitting by the track to watch some cars buzzing around locking brakes and spinning wheels to get round the track as fast as possible they also were parked up on the pits at 12 as all the American motor show got to do a few laps in a parade under a controlled not speedy pace car, after that all the cars parked back up and the track day restarted but at 2pm the motor show had the chance to have a burnout contest if you wanted a go, some did and it was fun watching them. after another walk around the cars the prize giving was done (I missed it due to going and watching the cars go round the track!) and that was it, one hell of a fantastic day and the weather was floorless. Will this happen again? From what I hear yes the people at Knockhill loved it just as much as we did so if its on next year you can bet I will be at it too.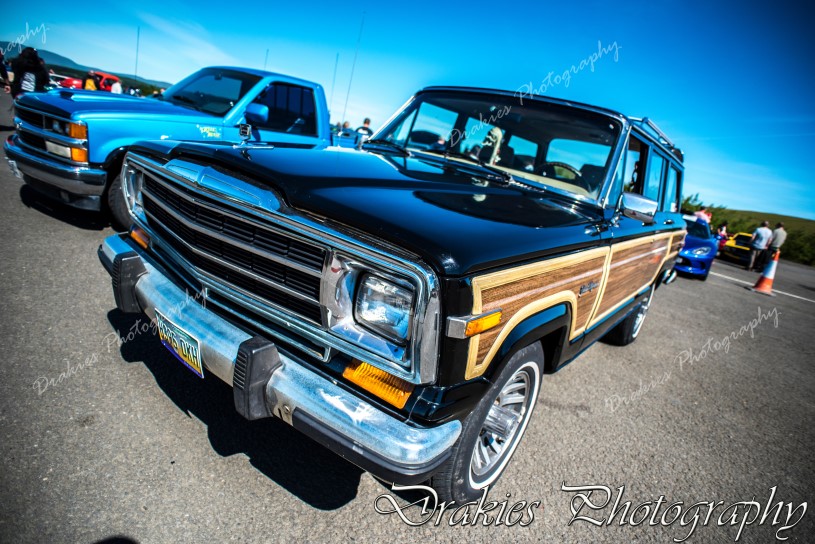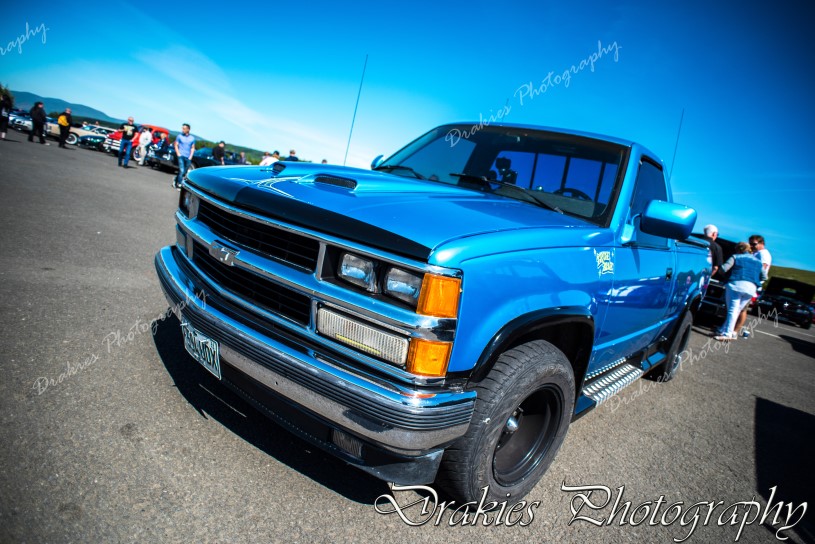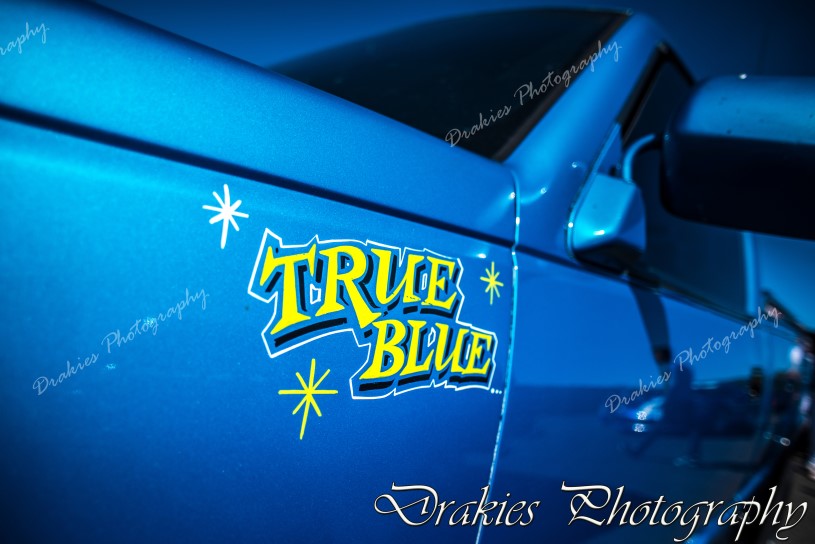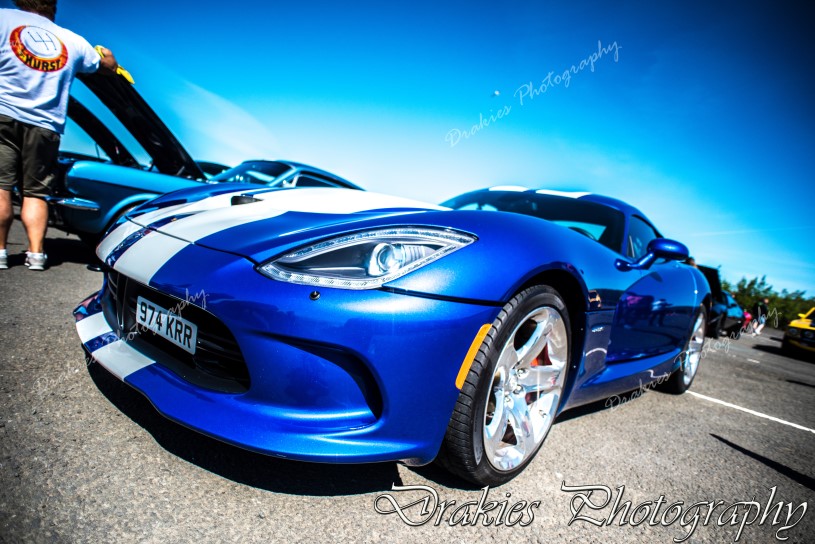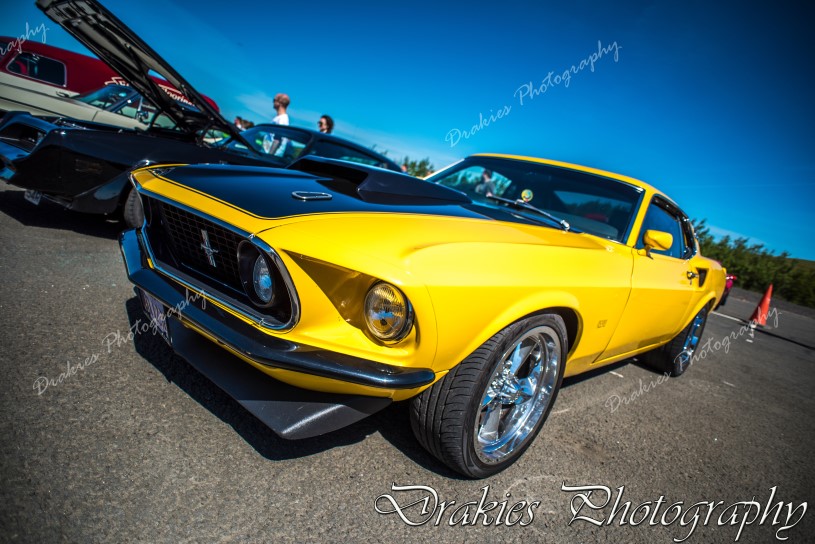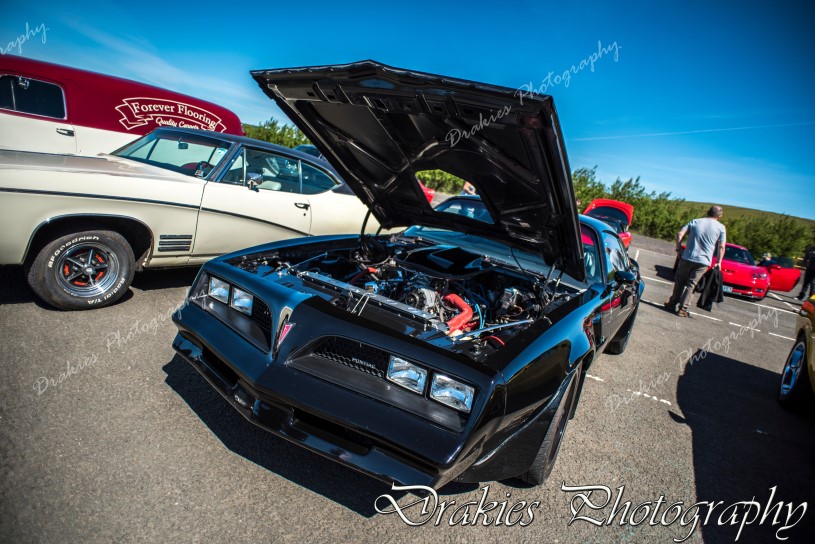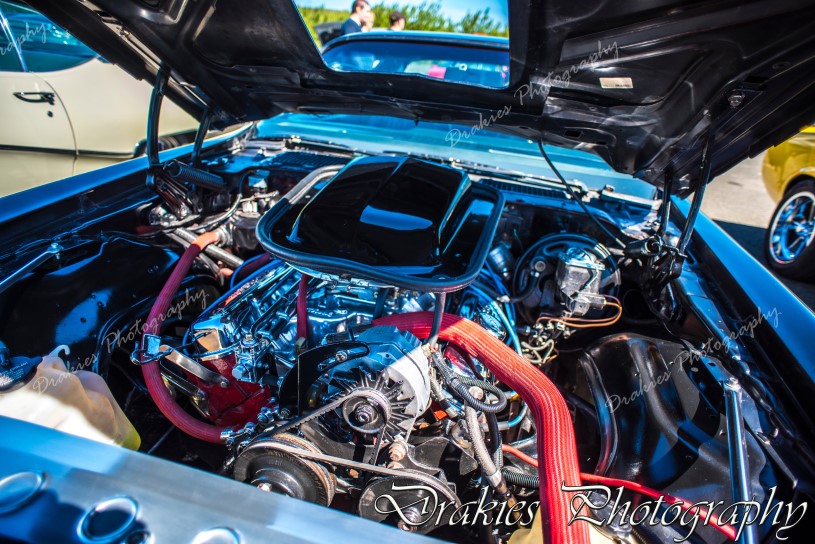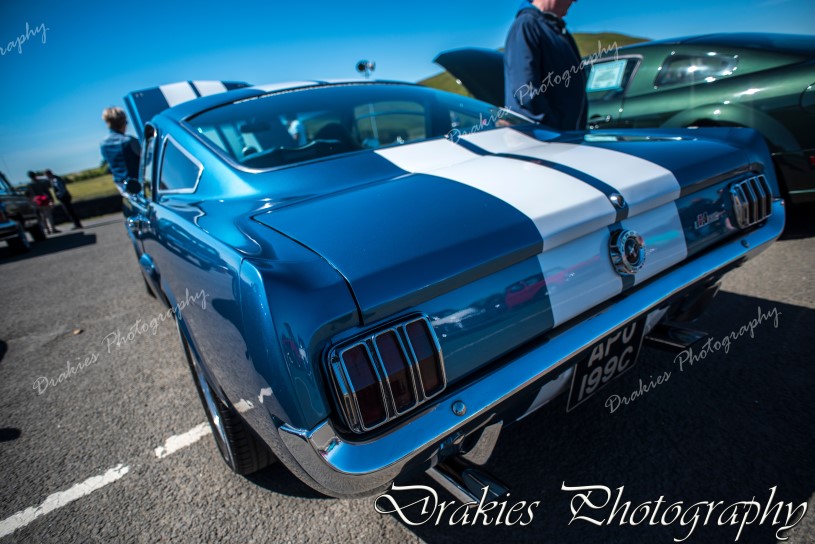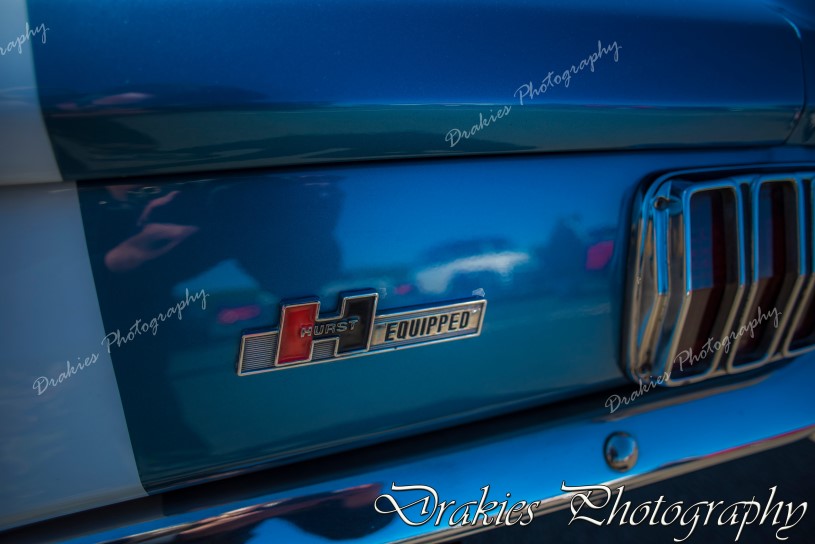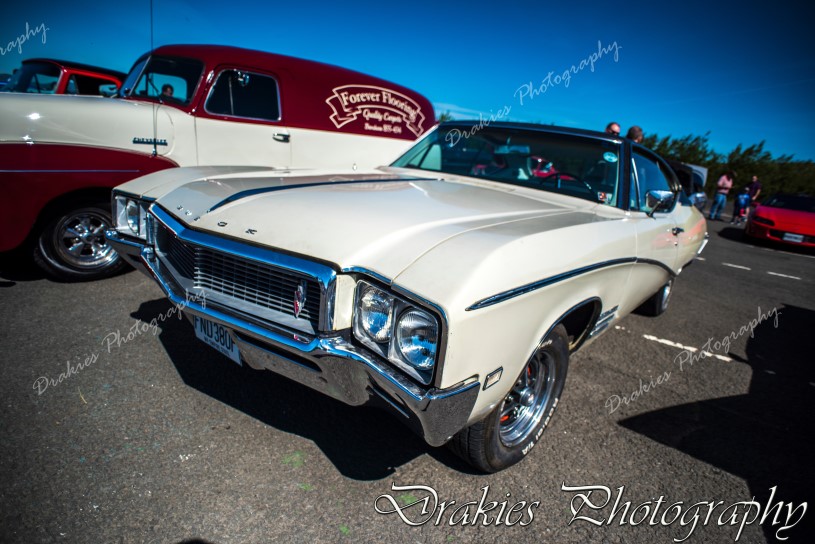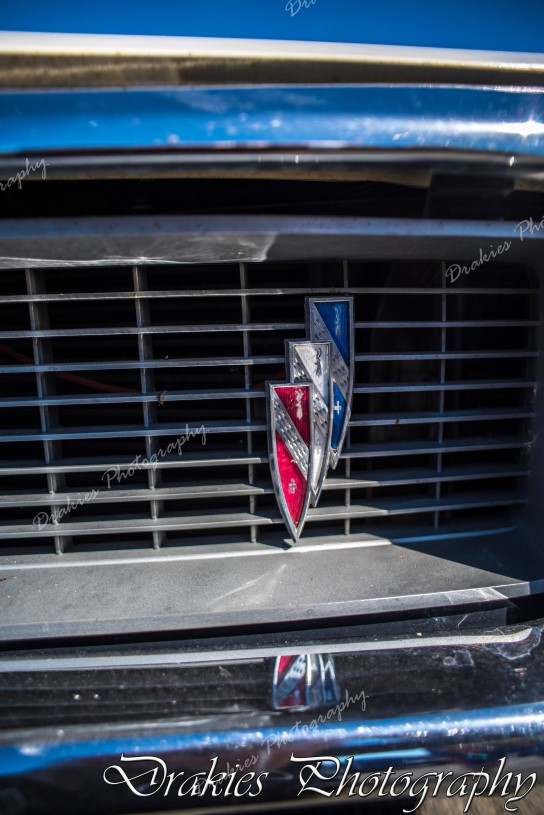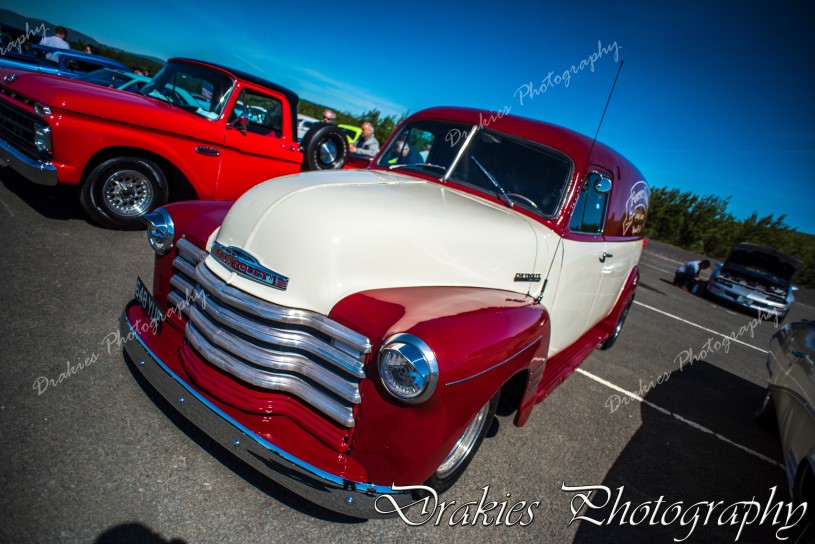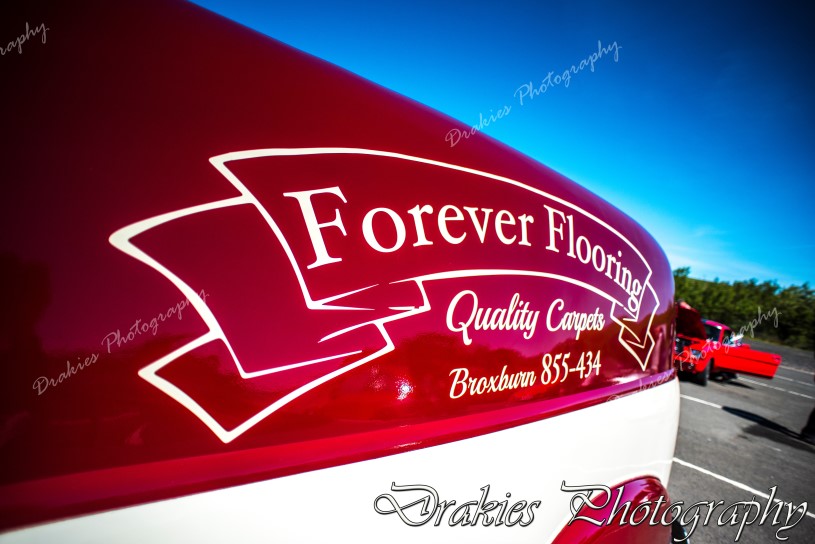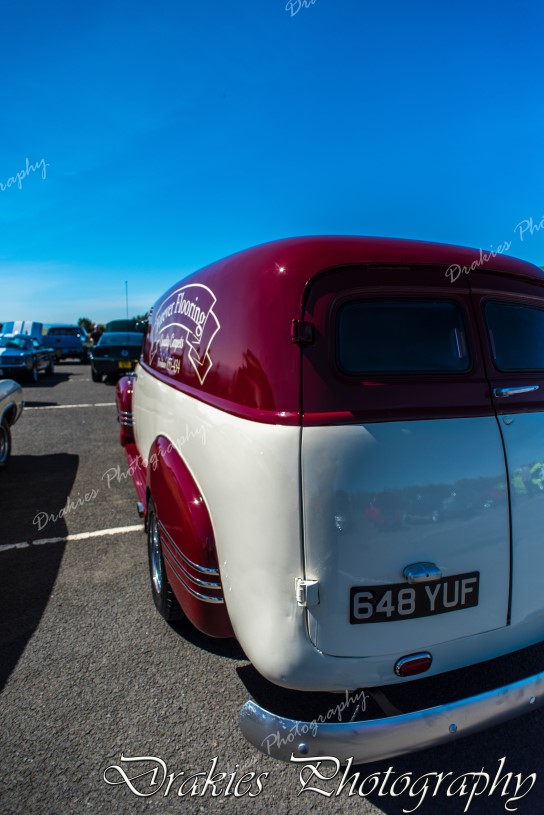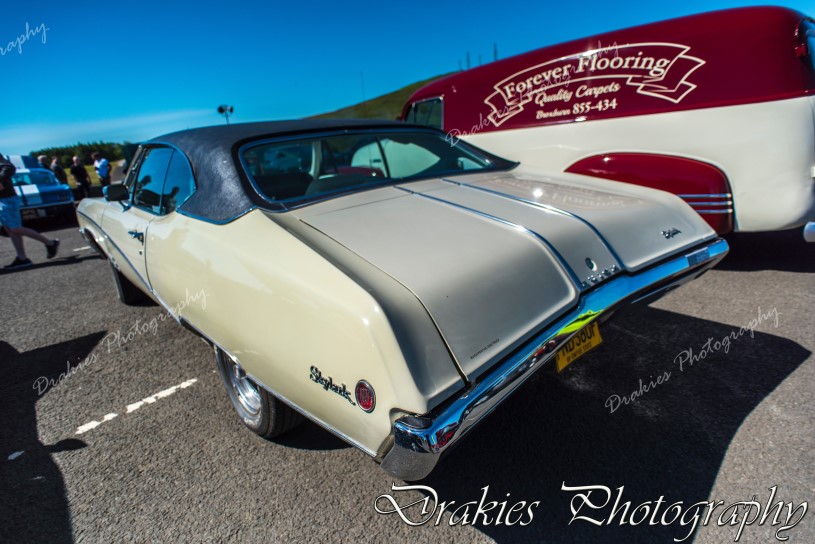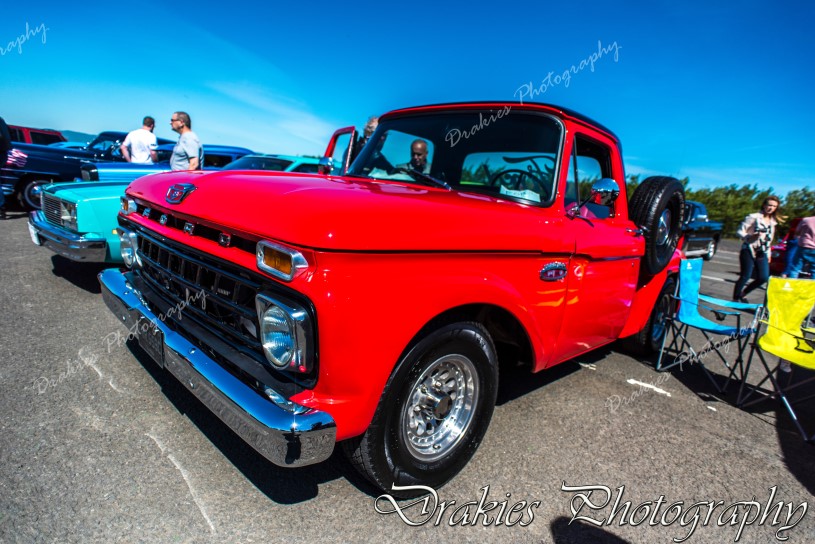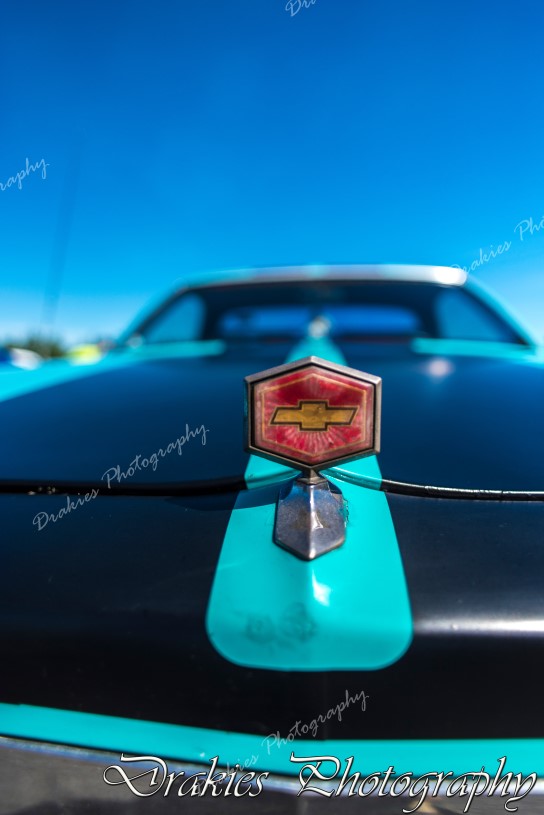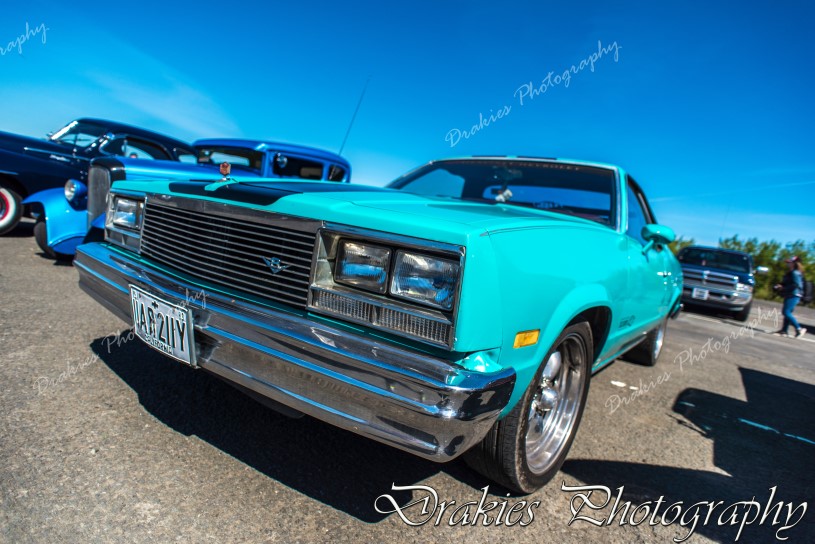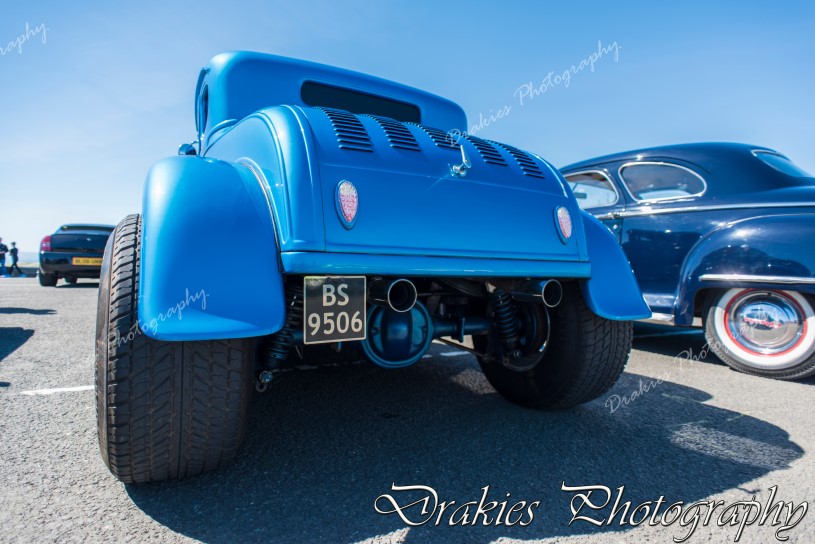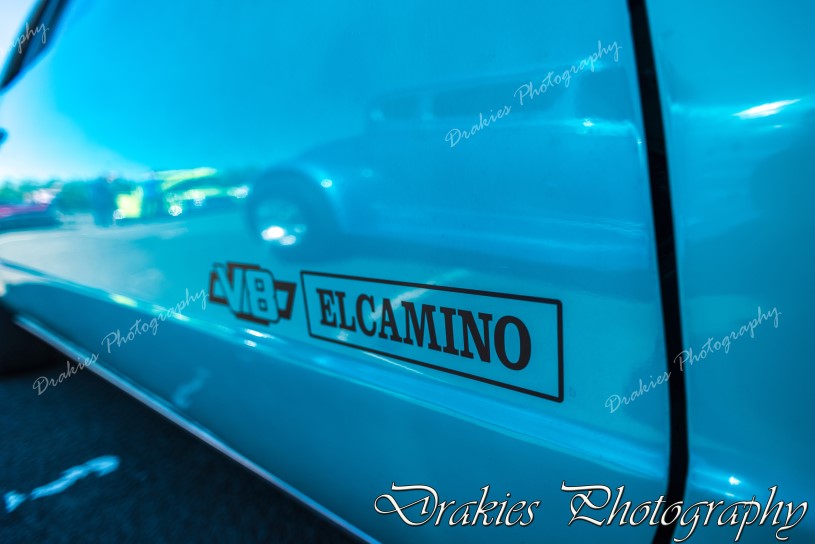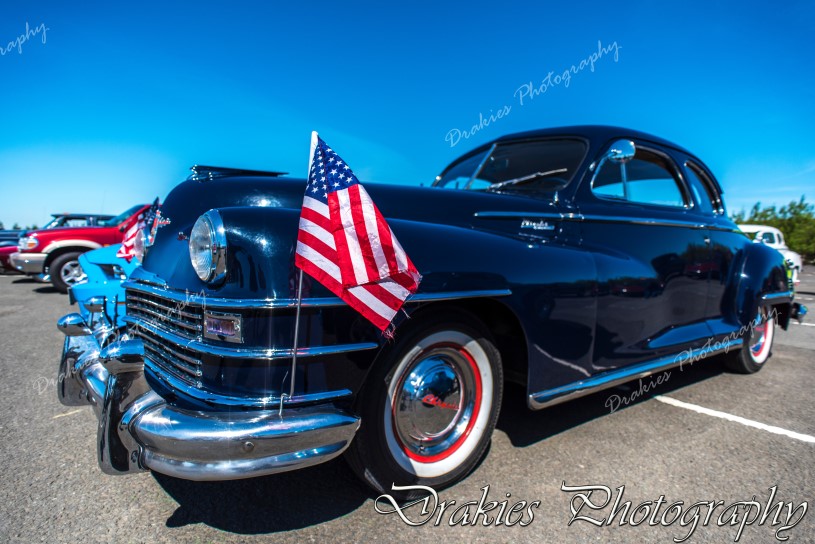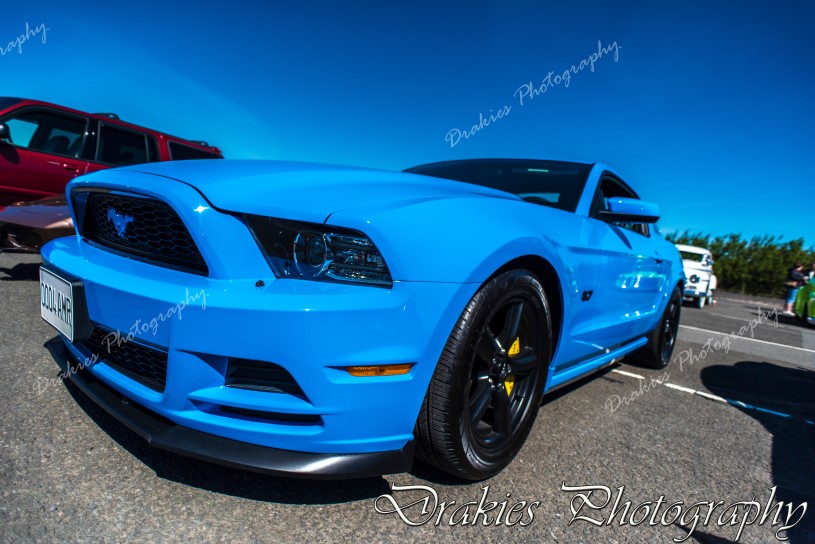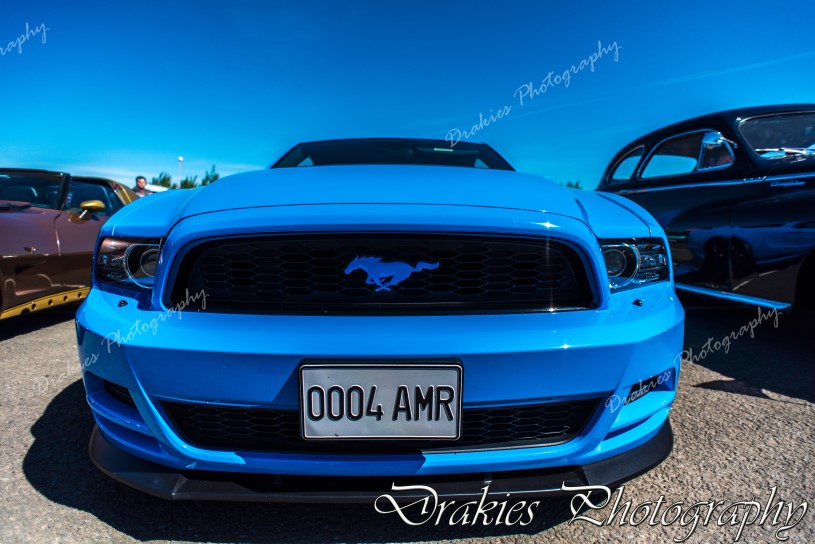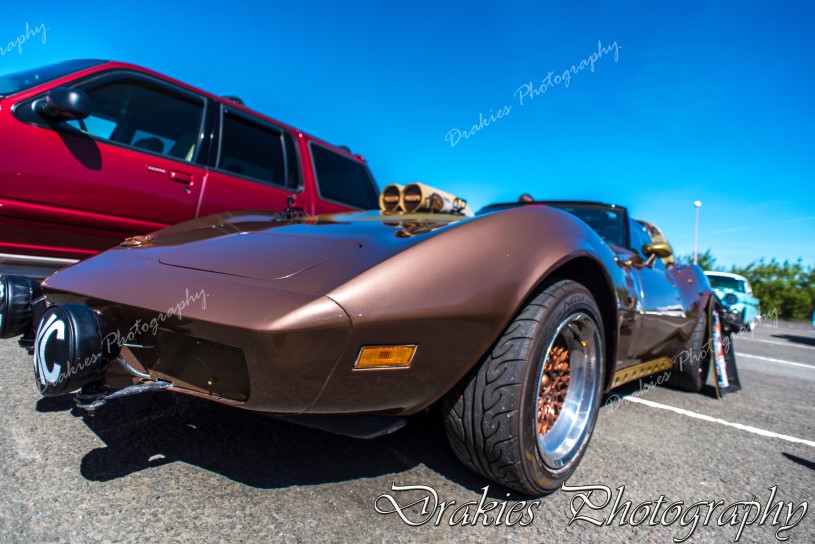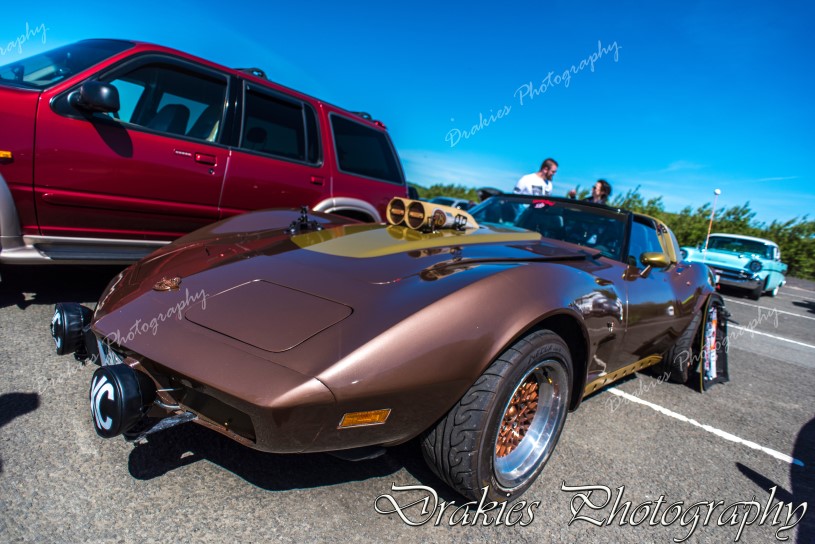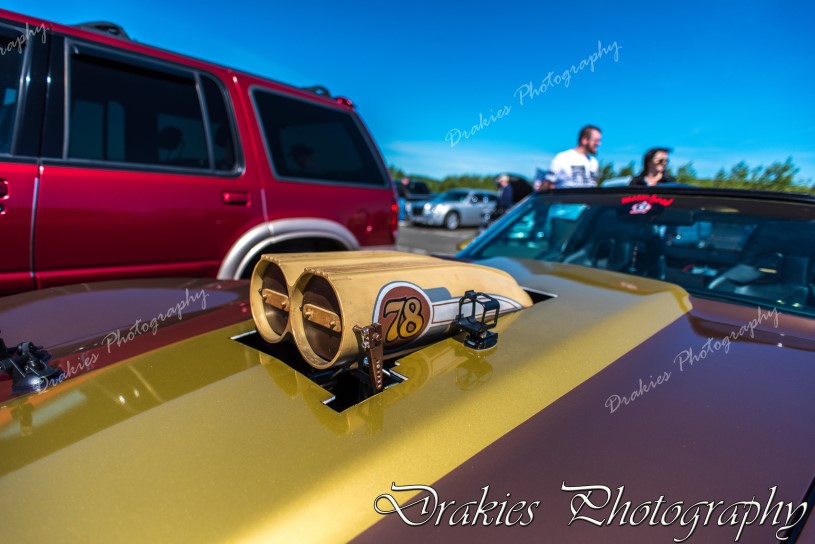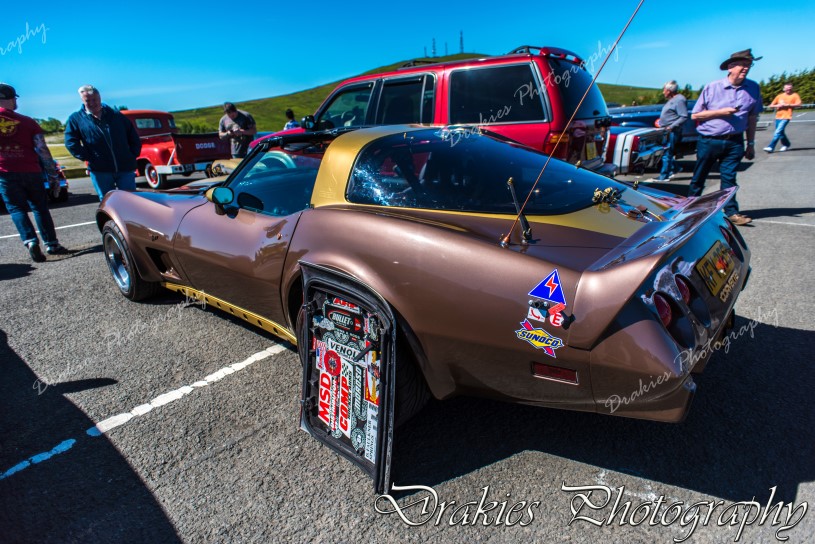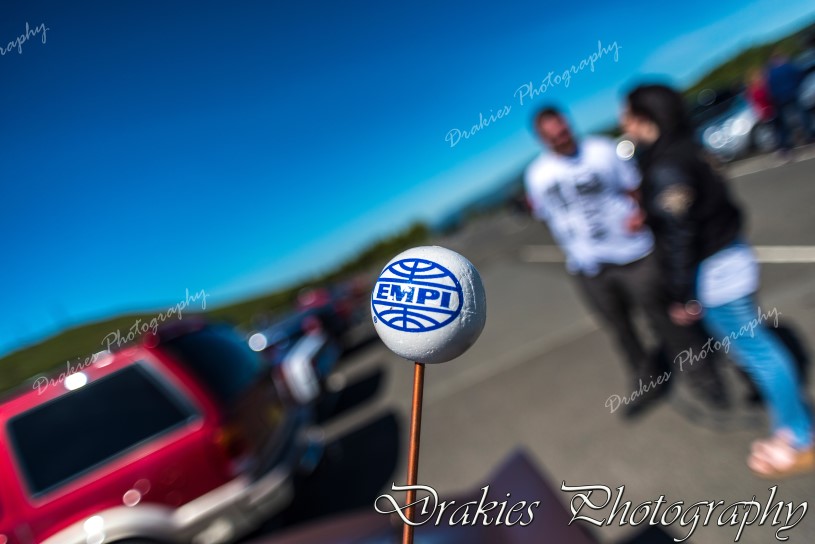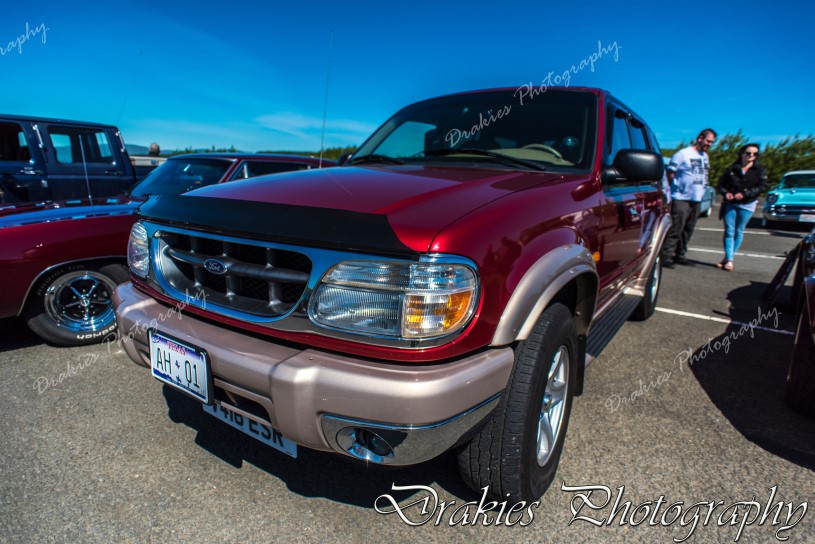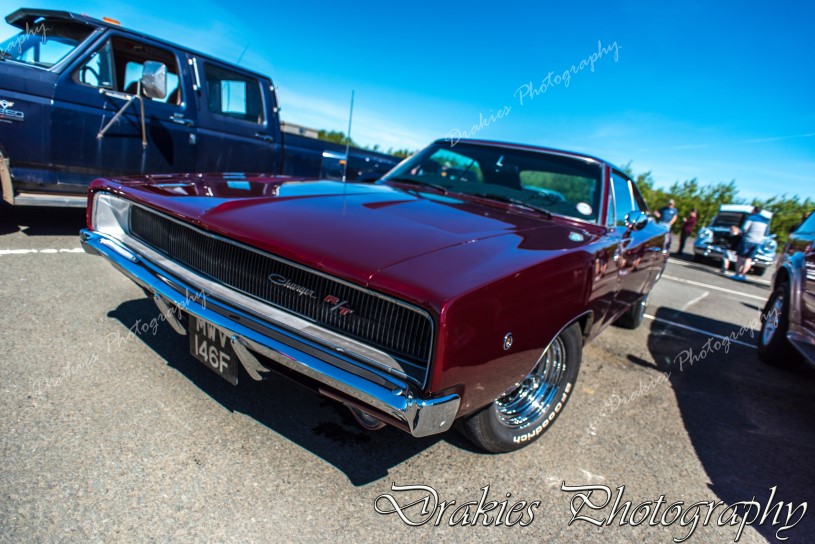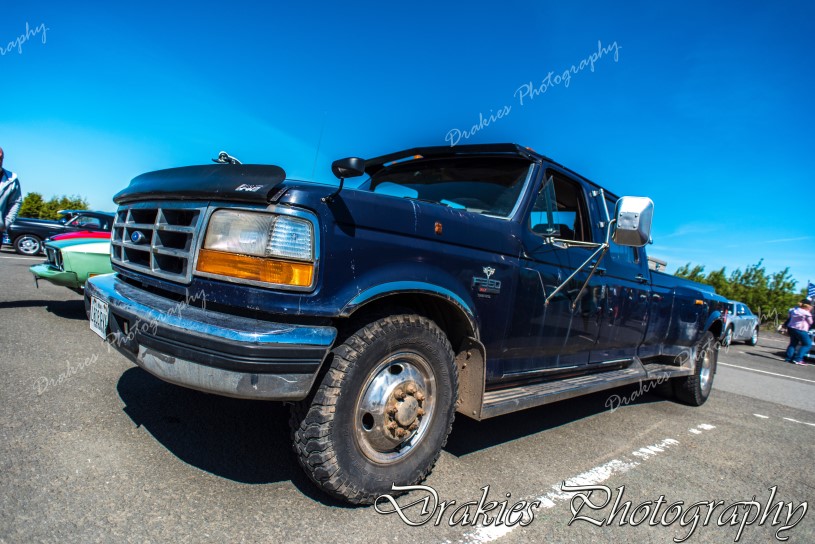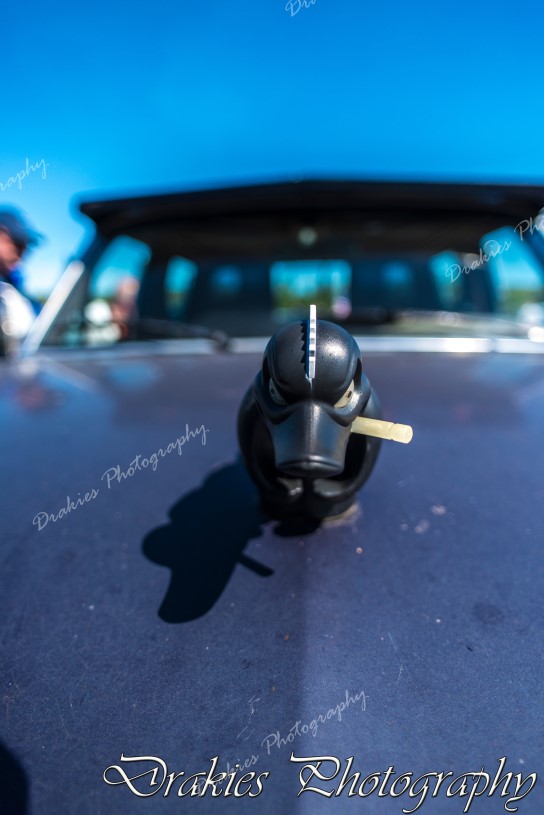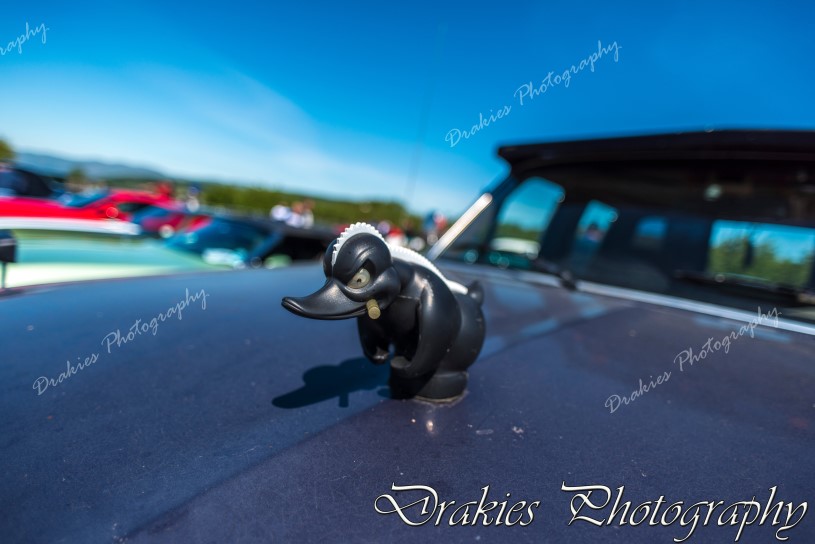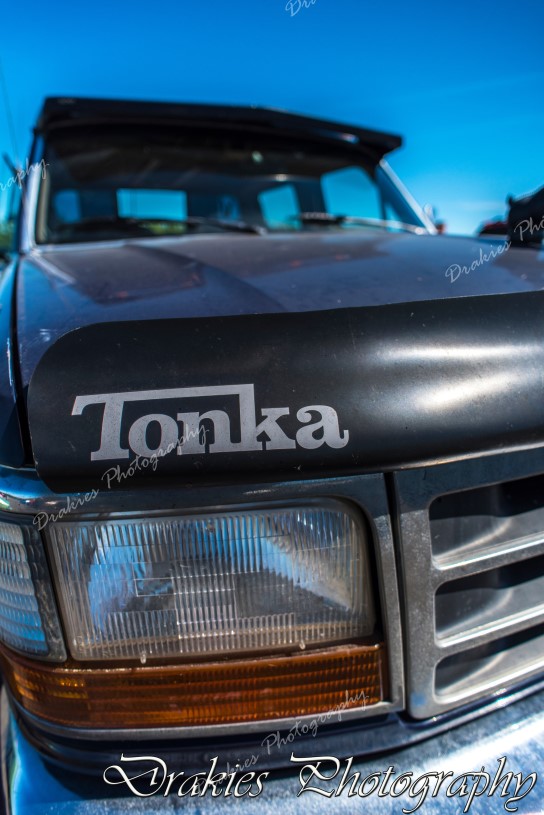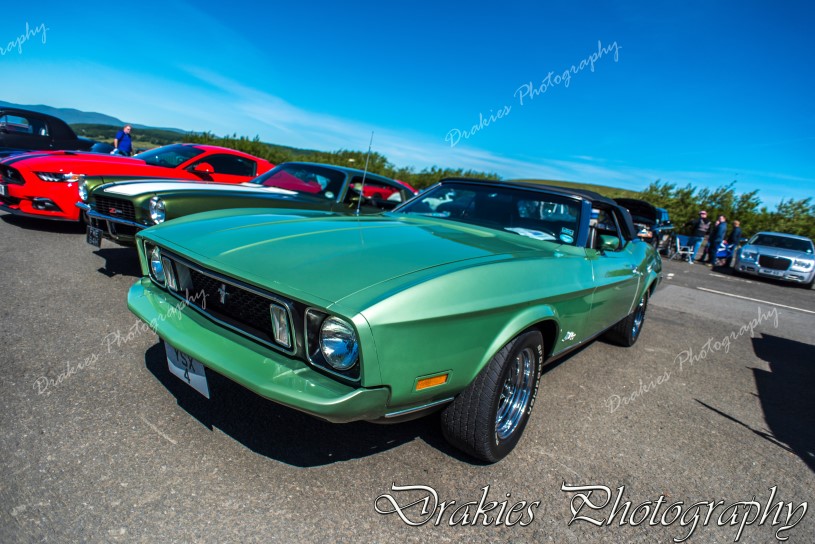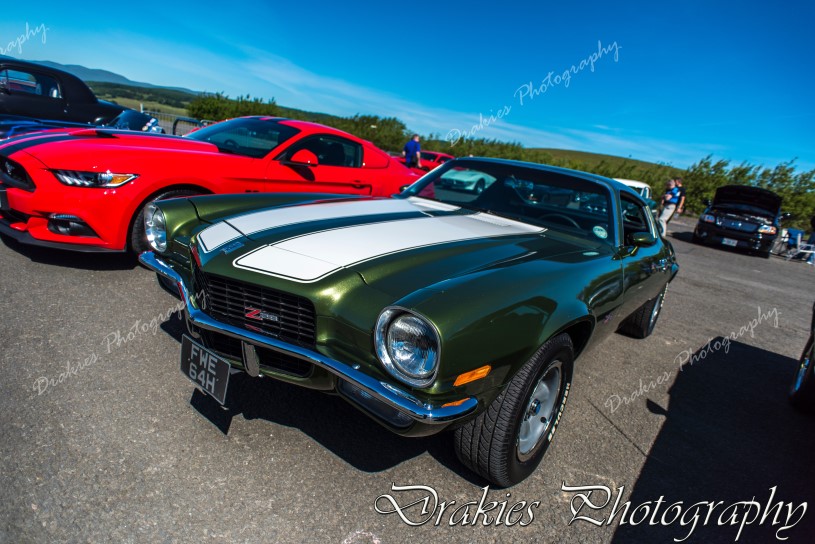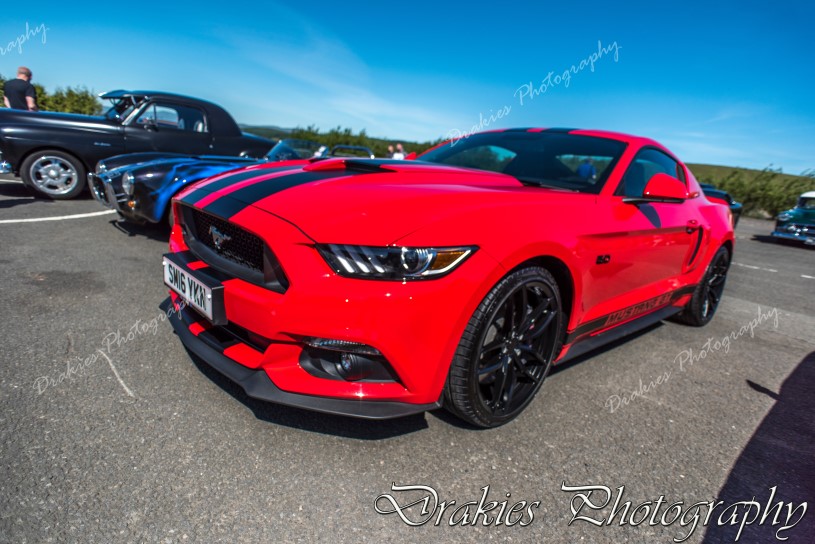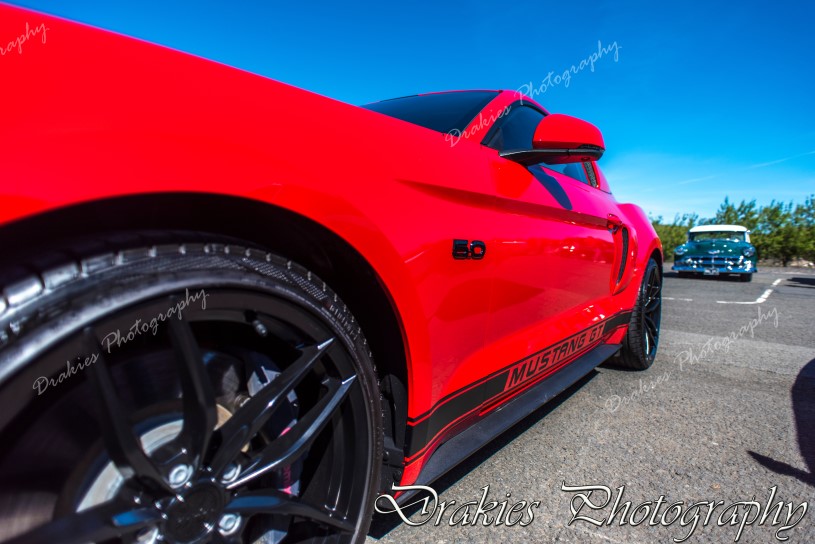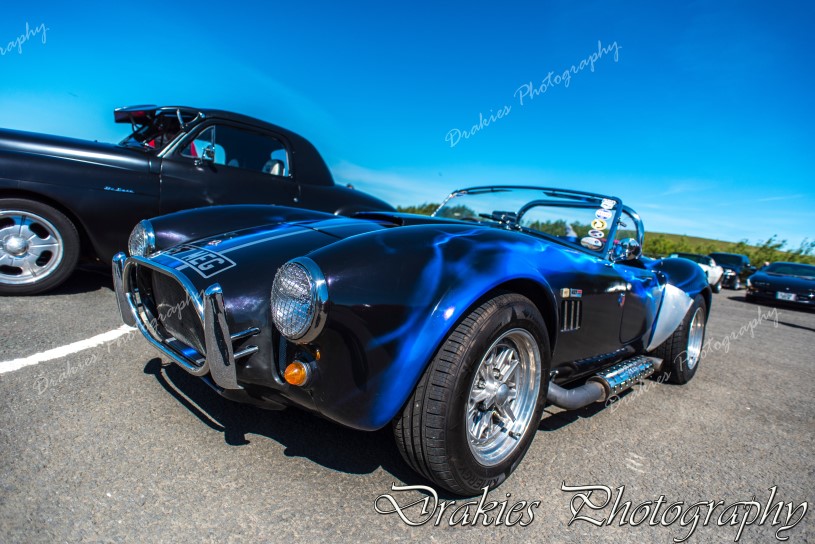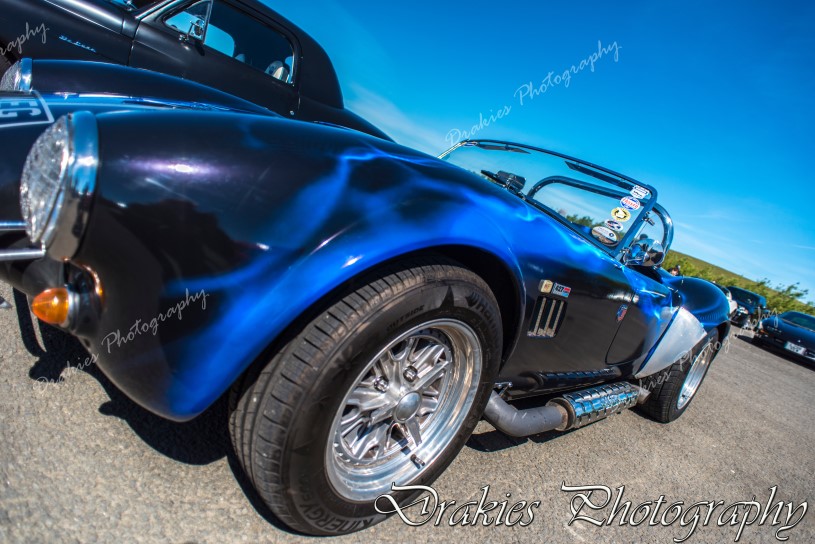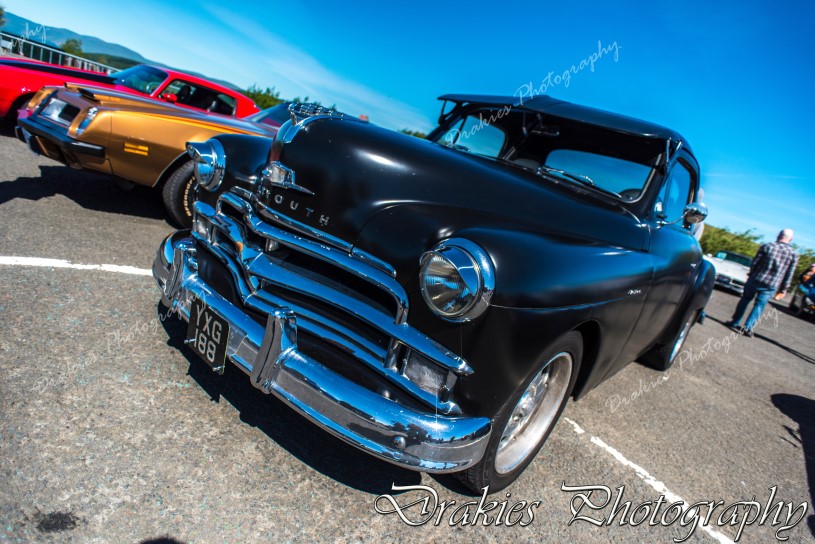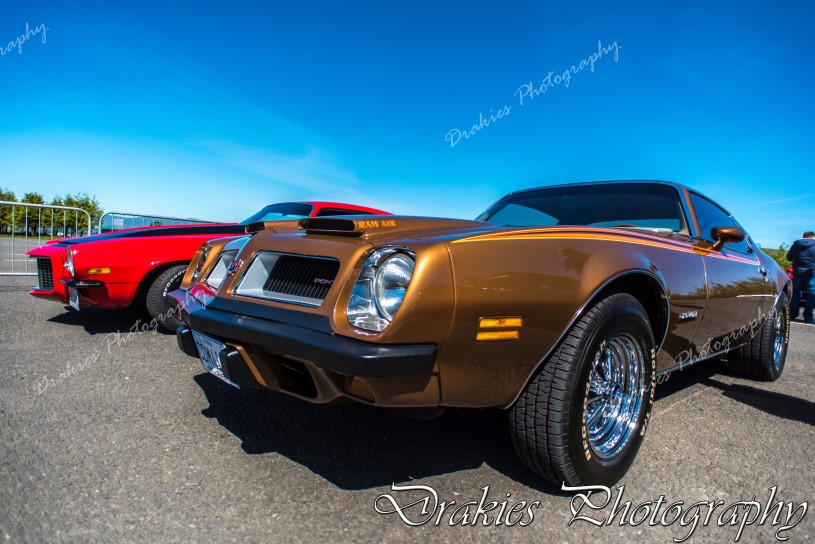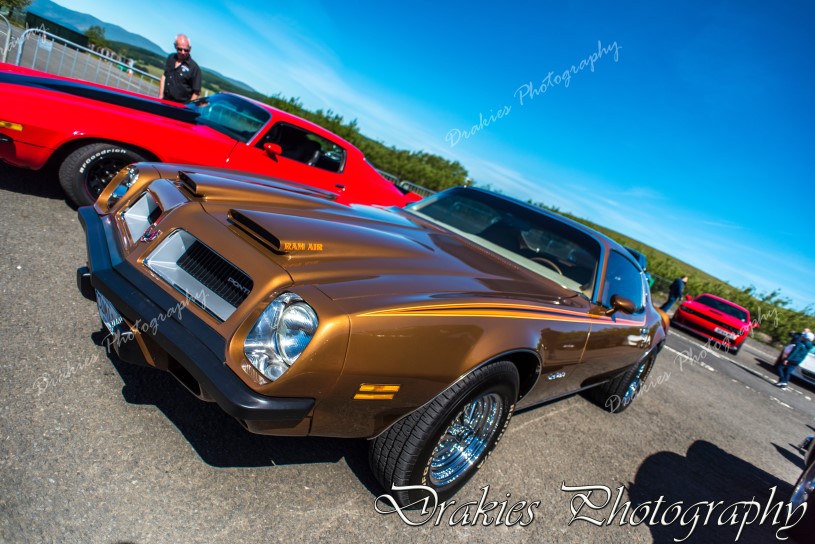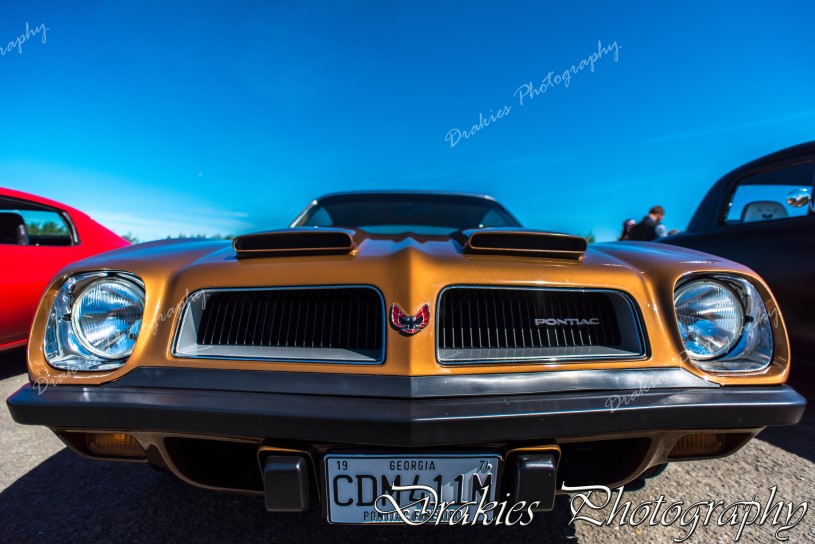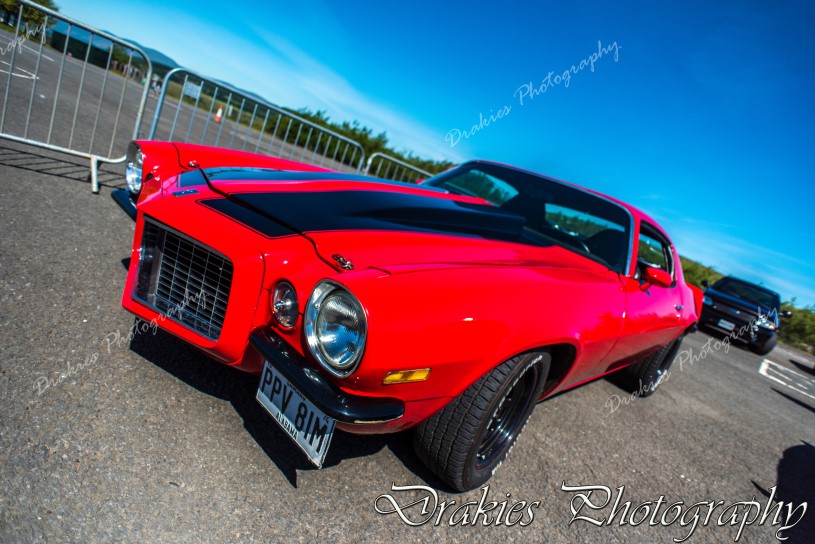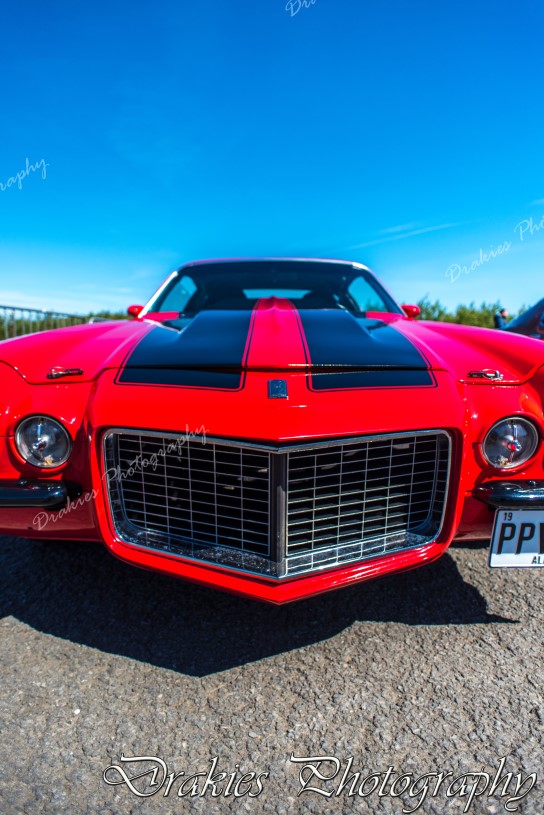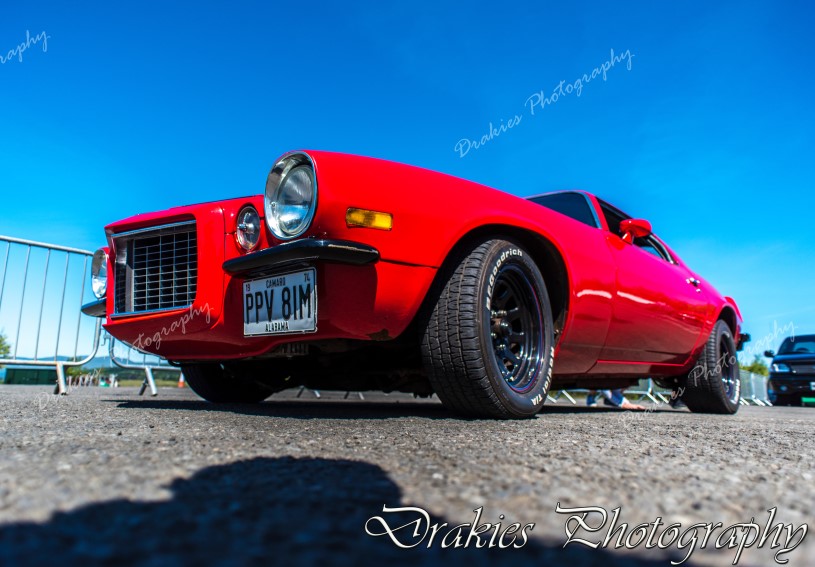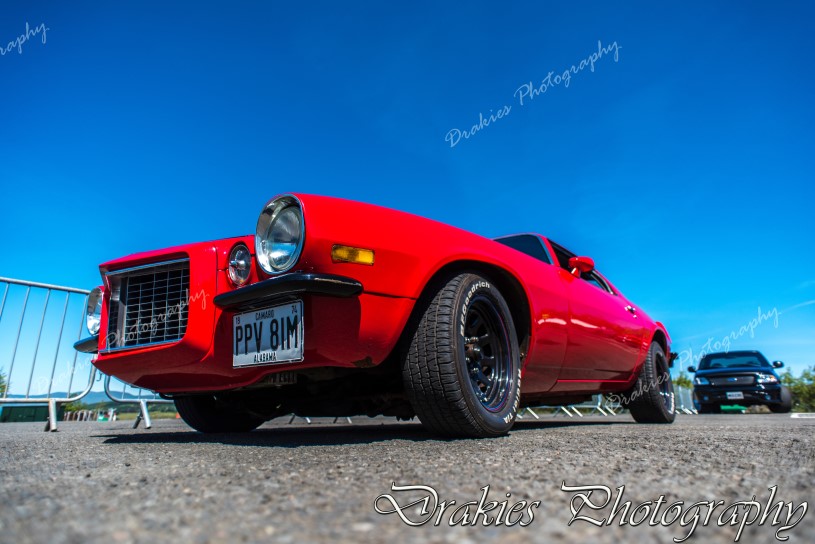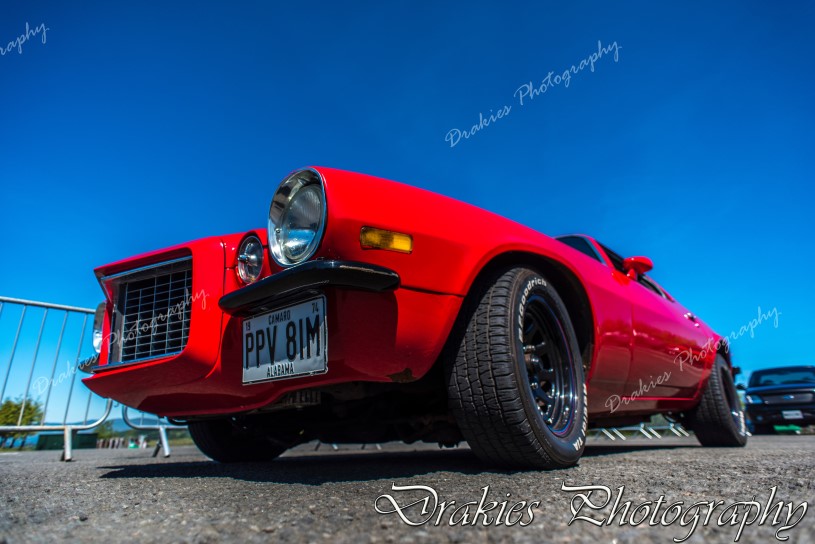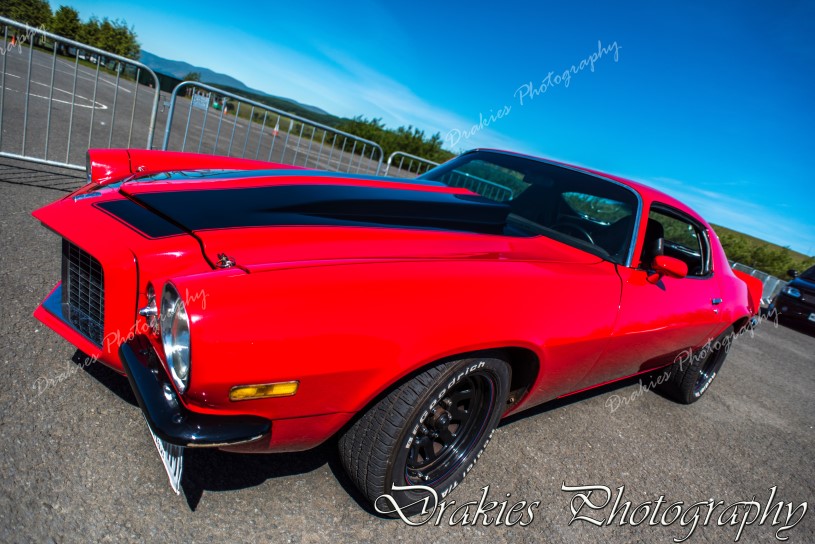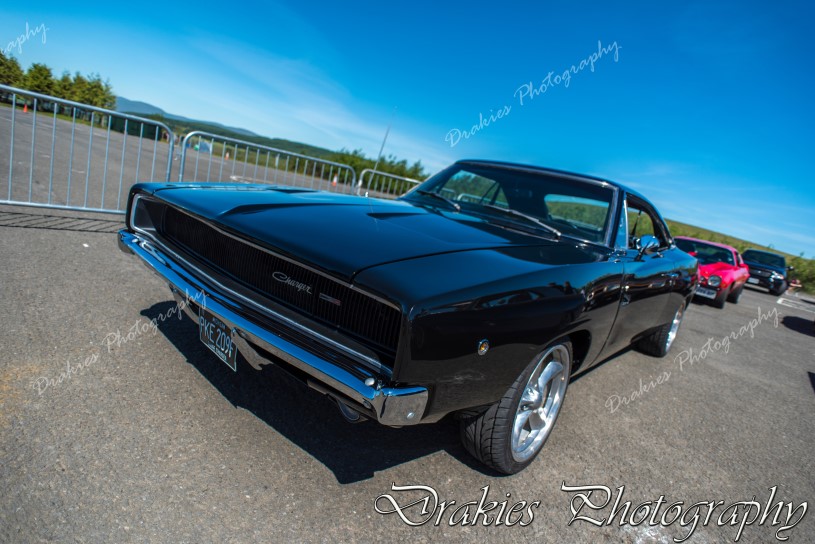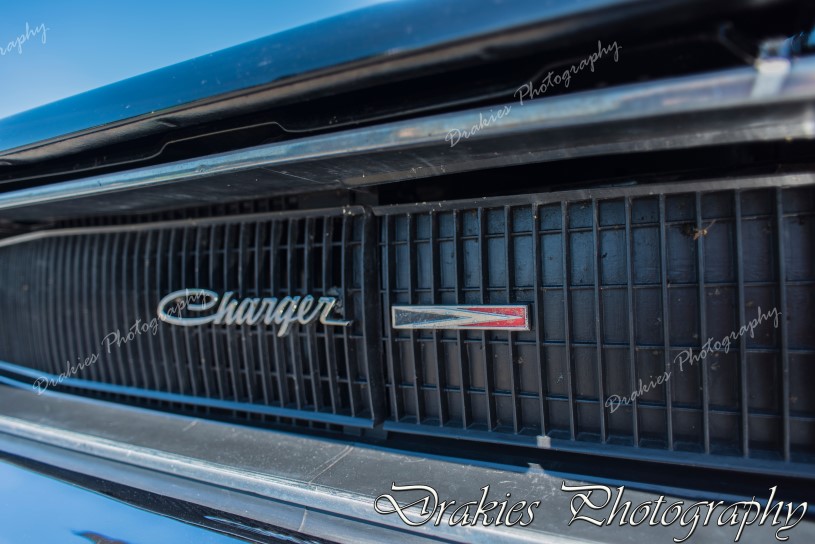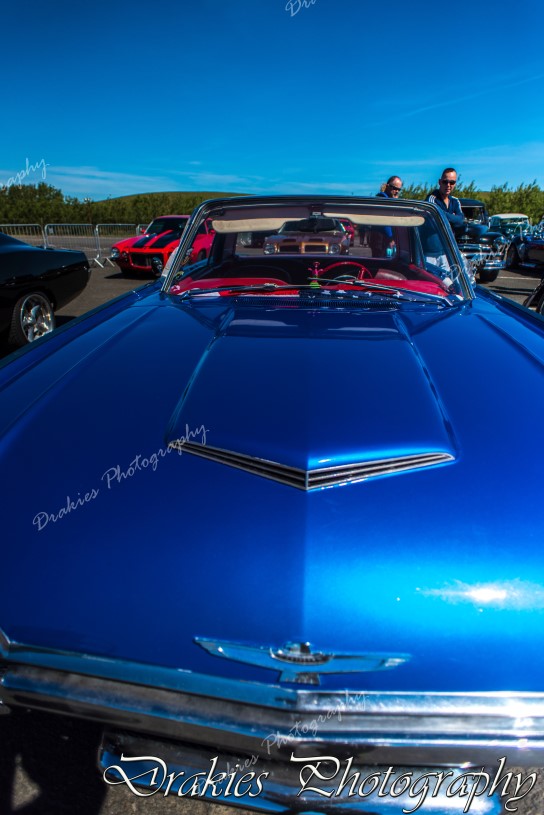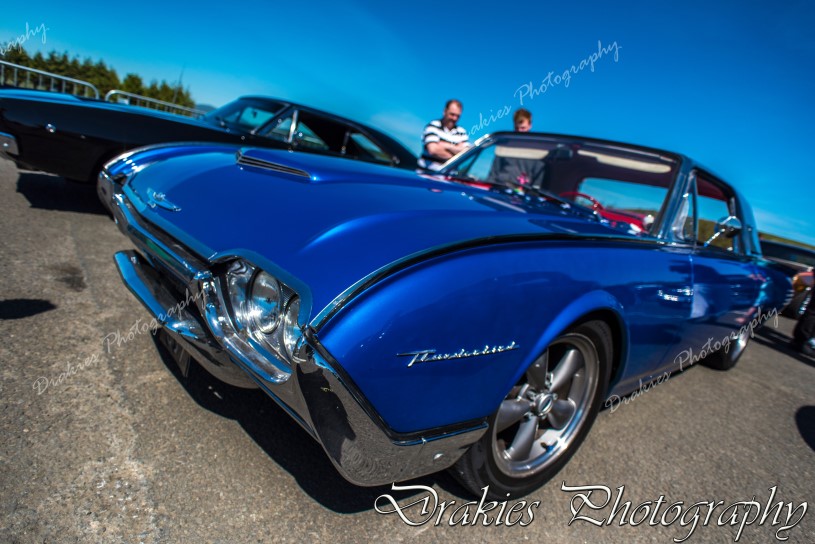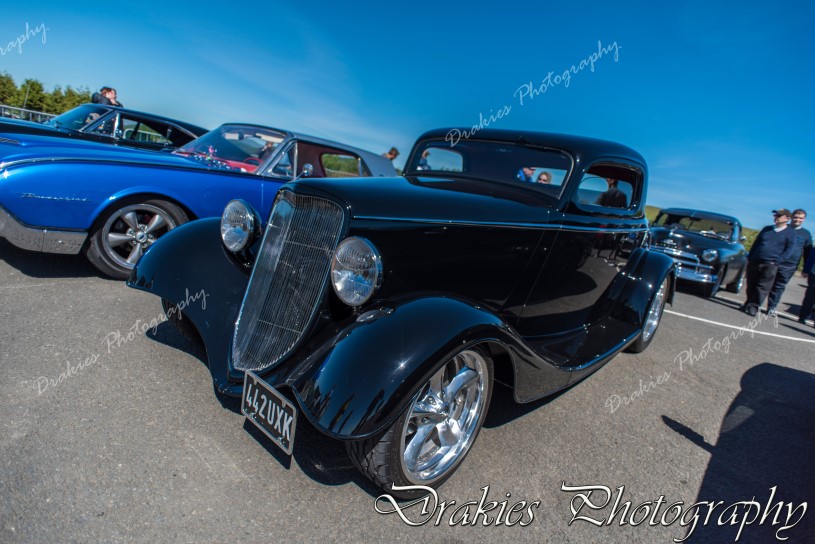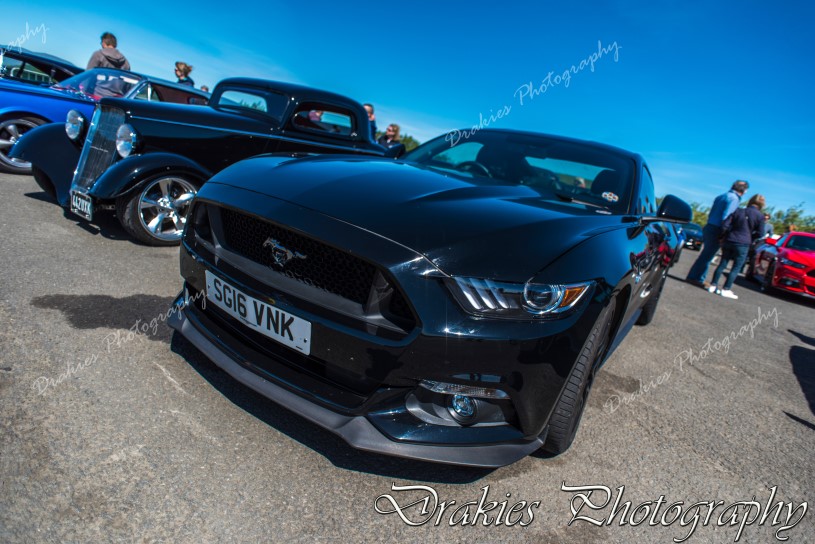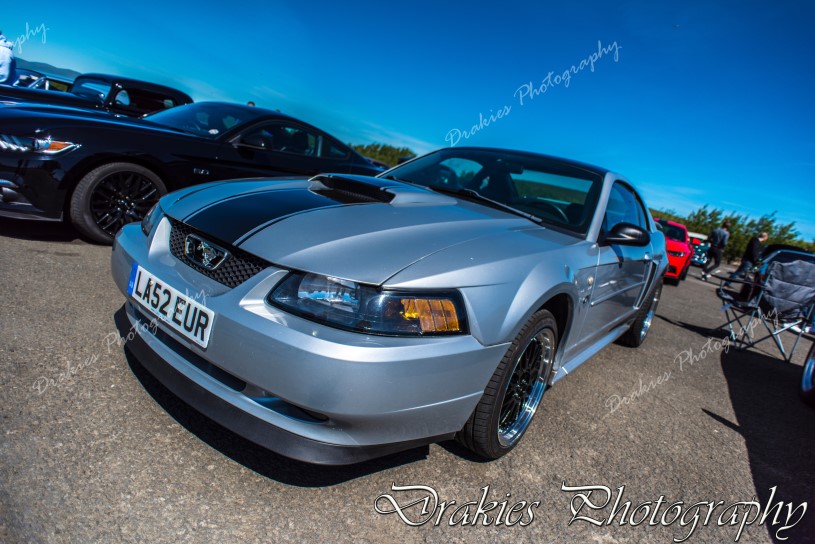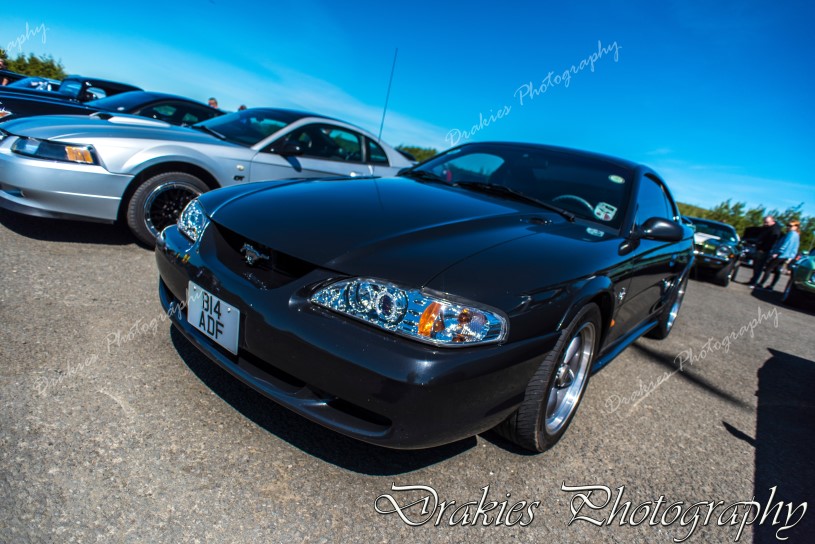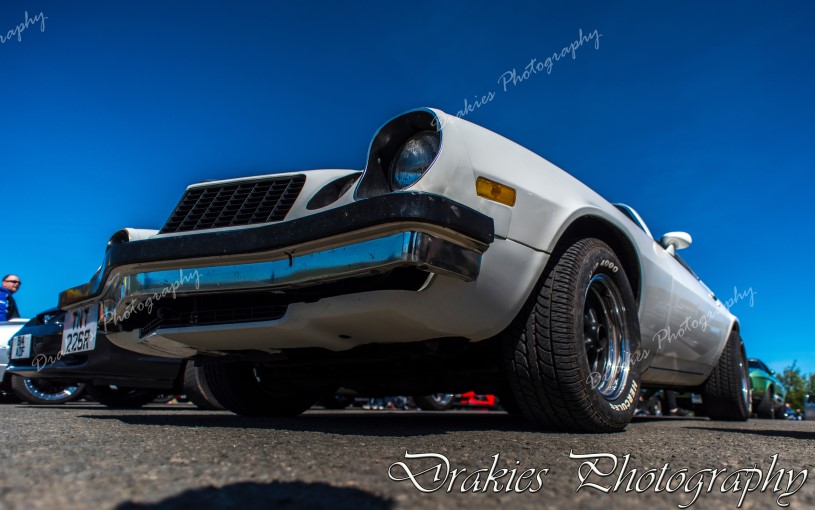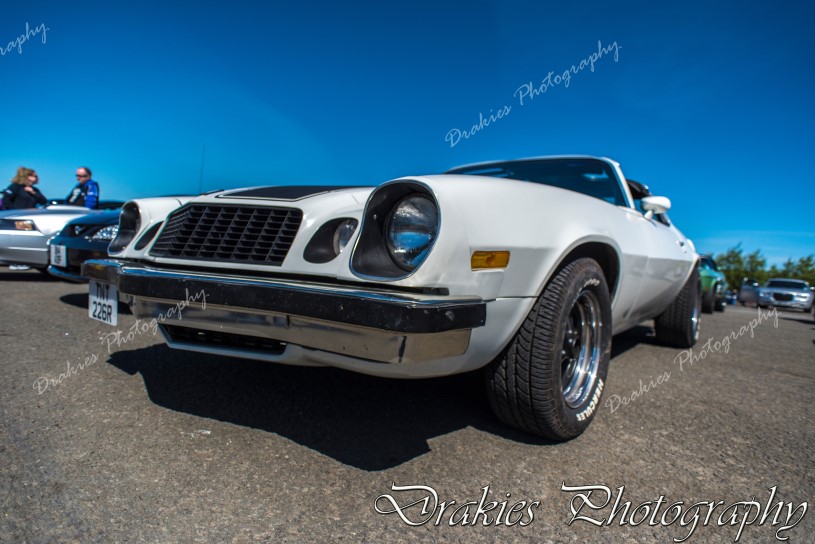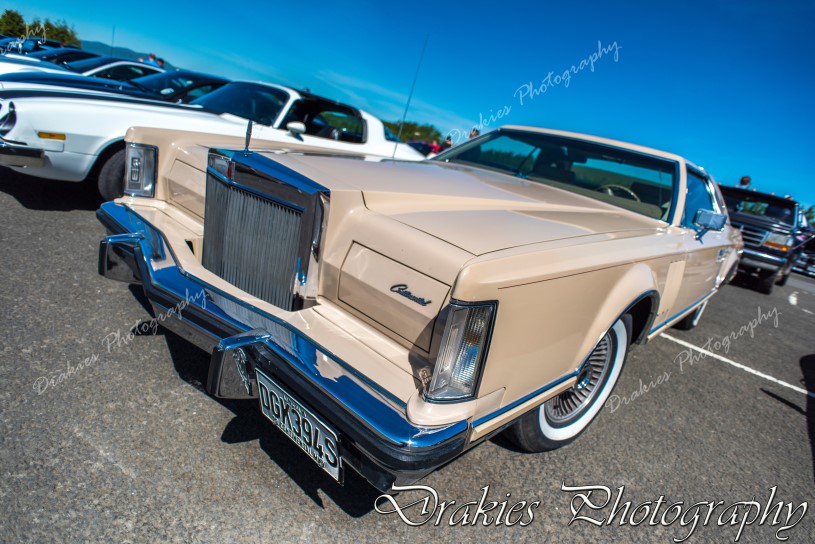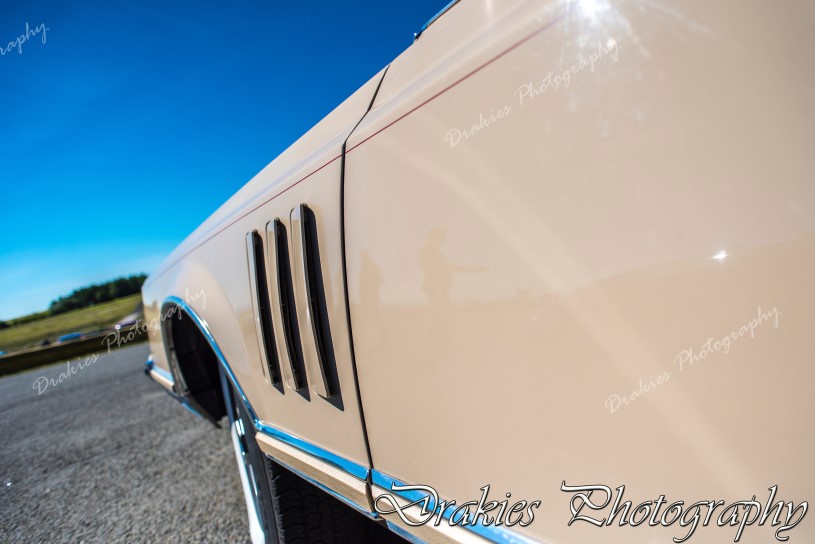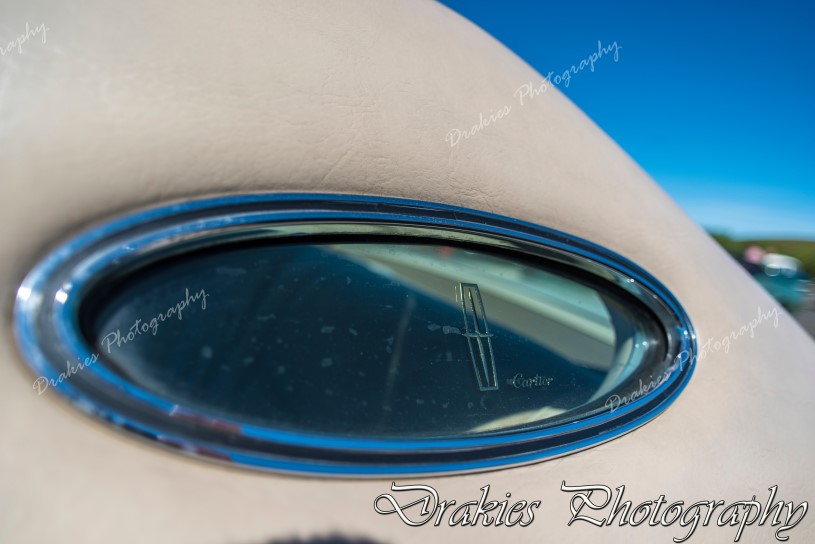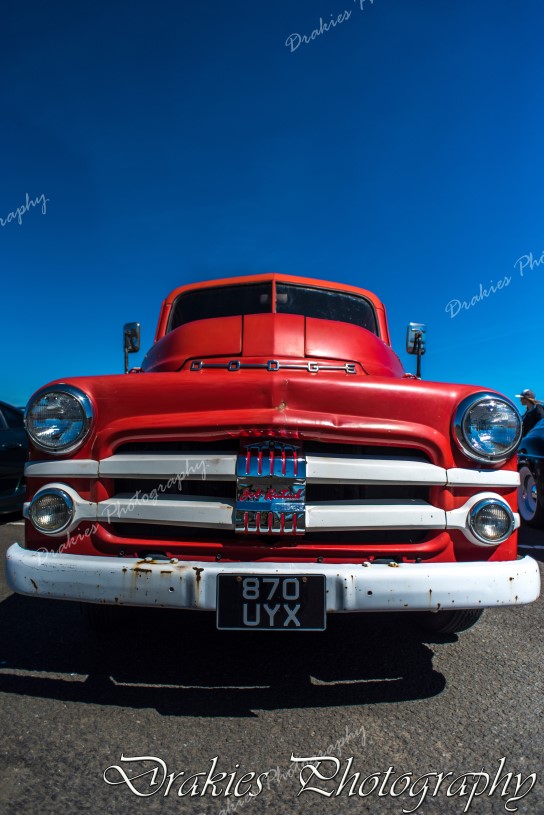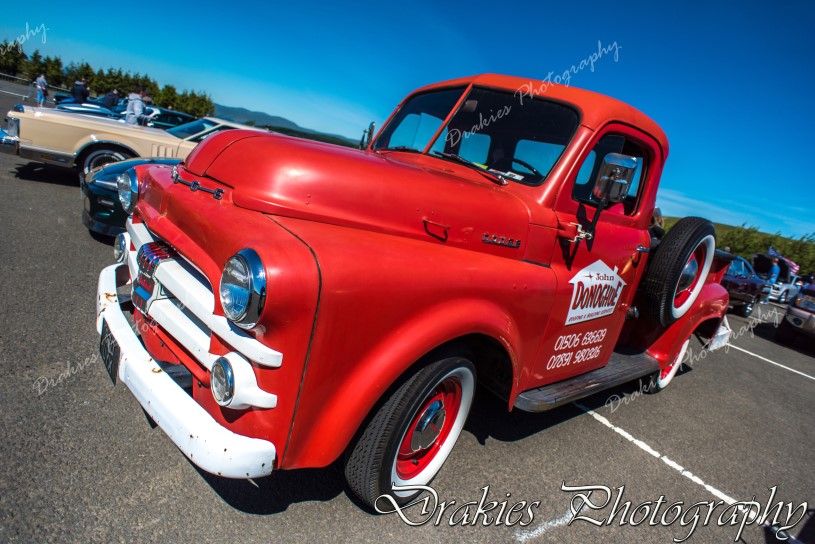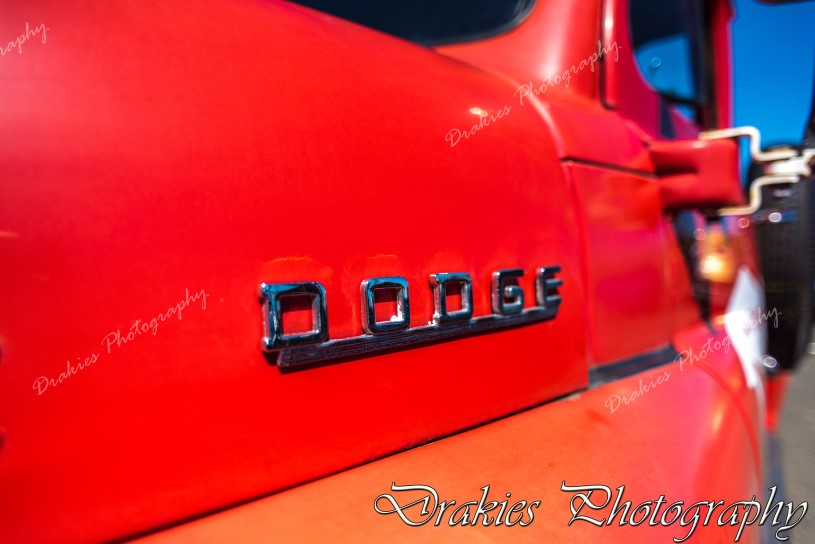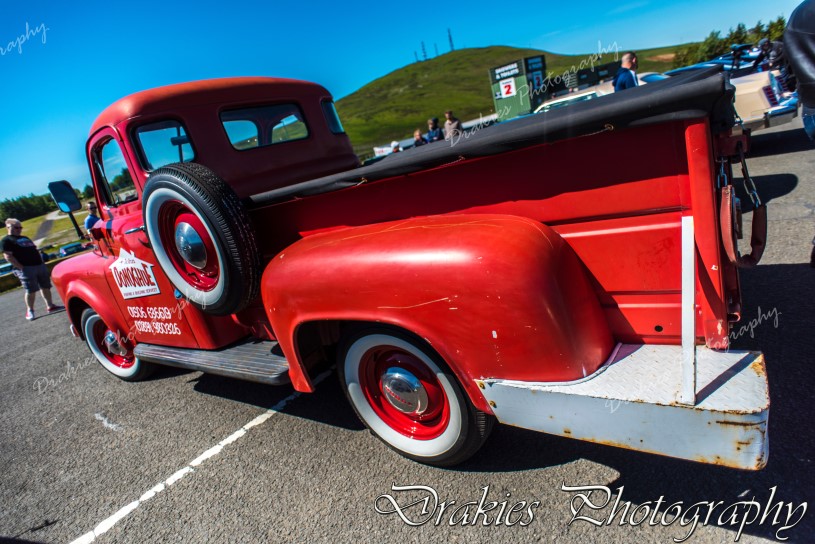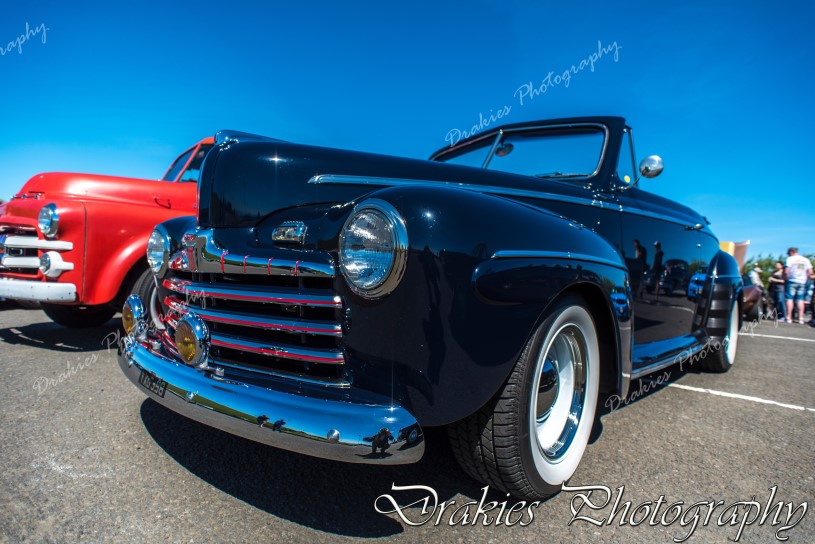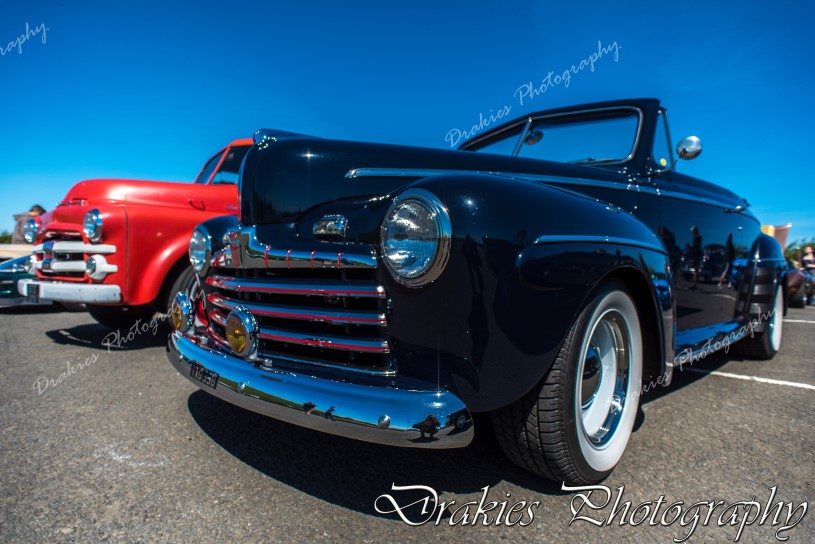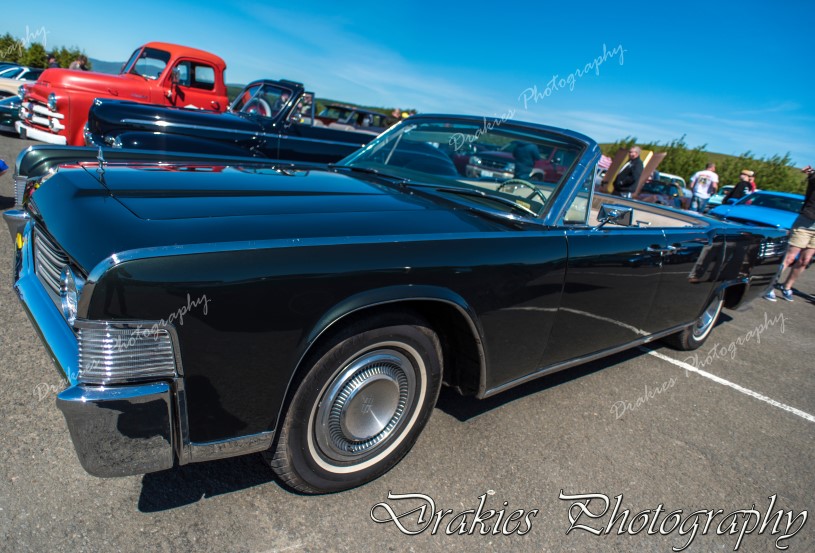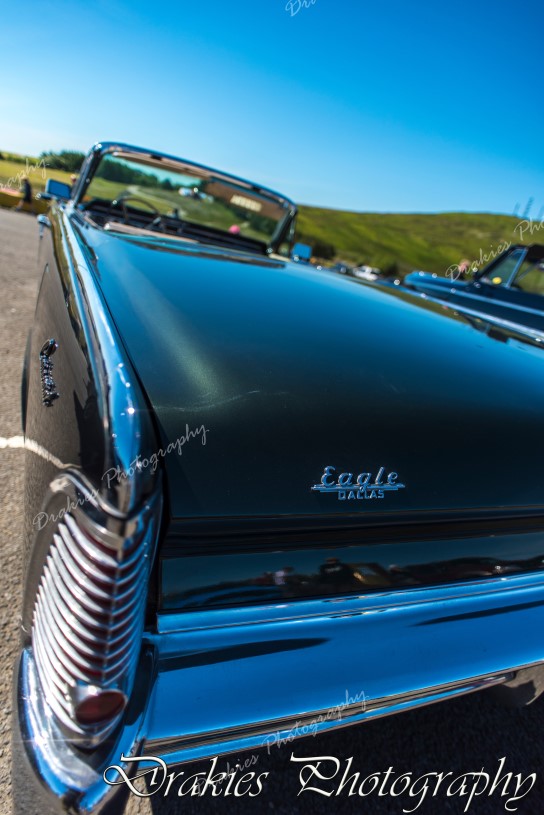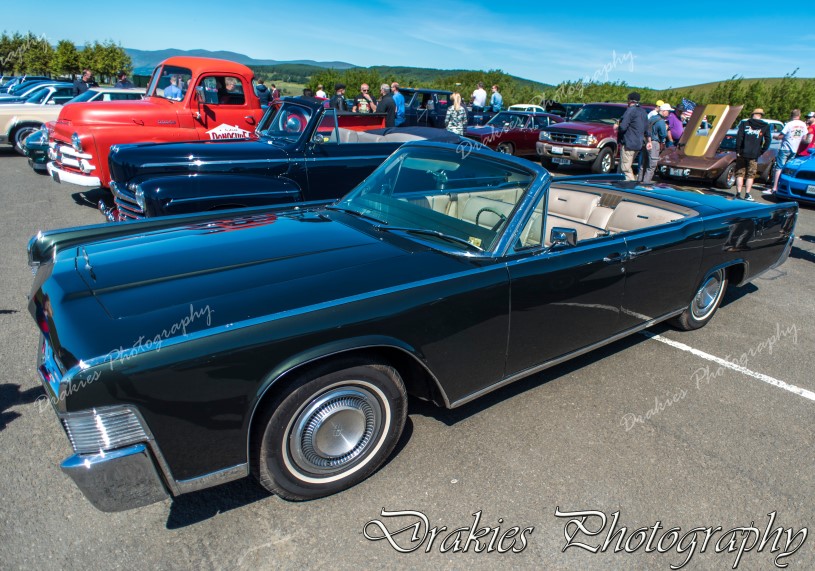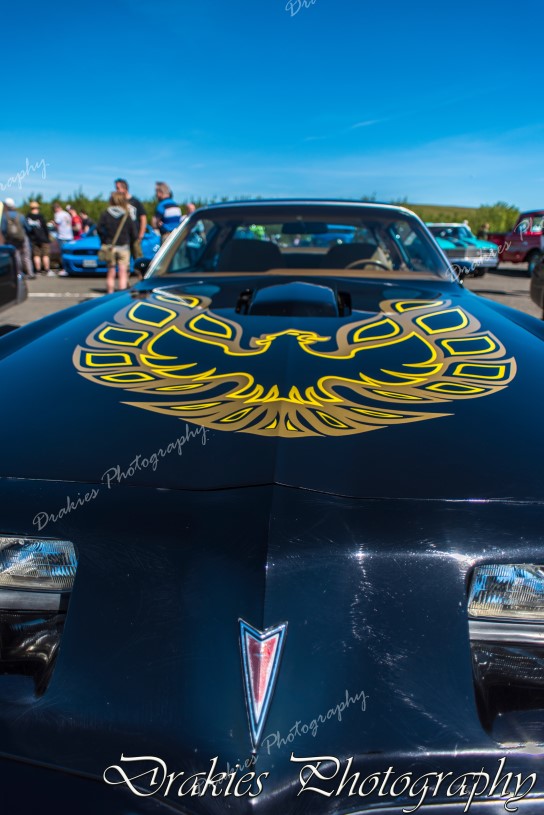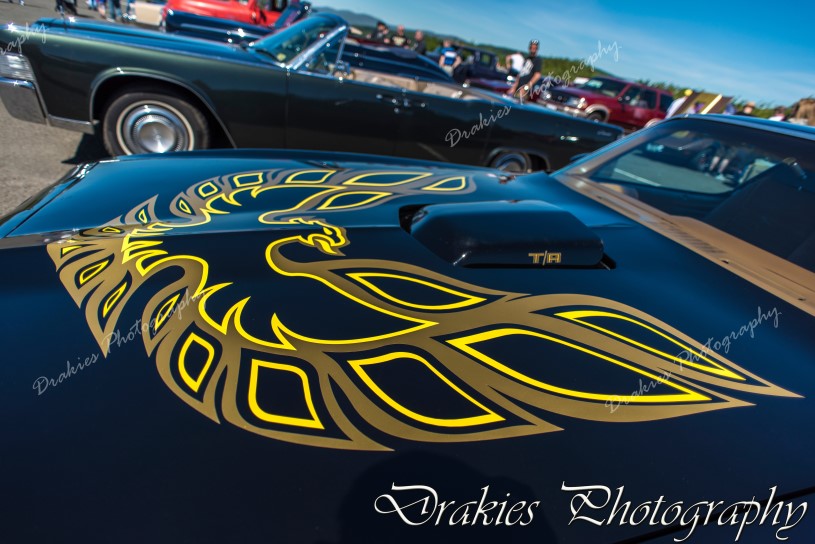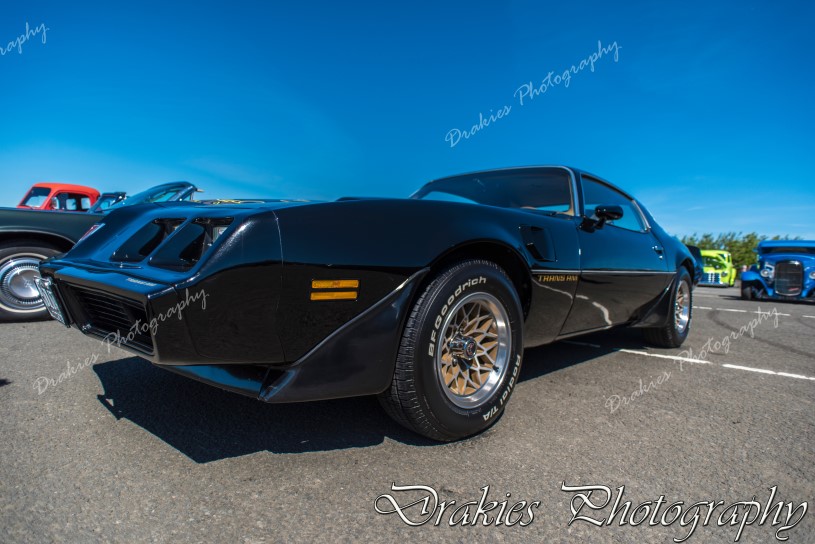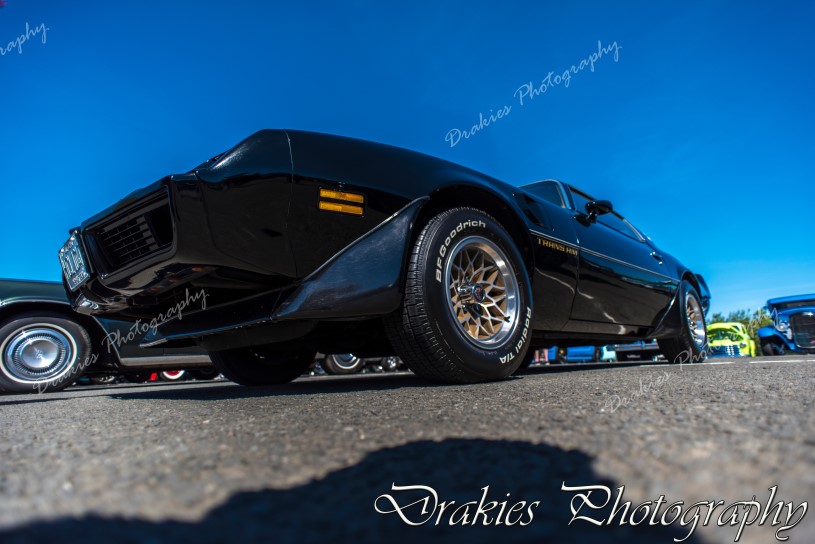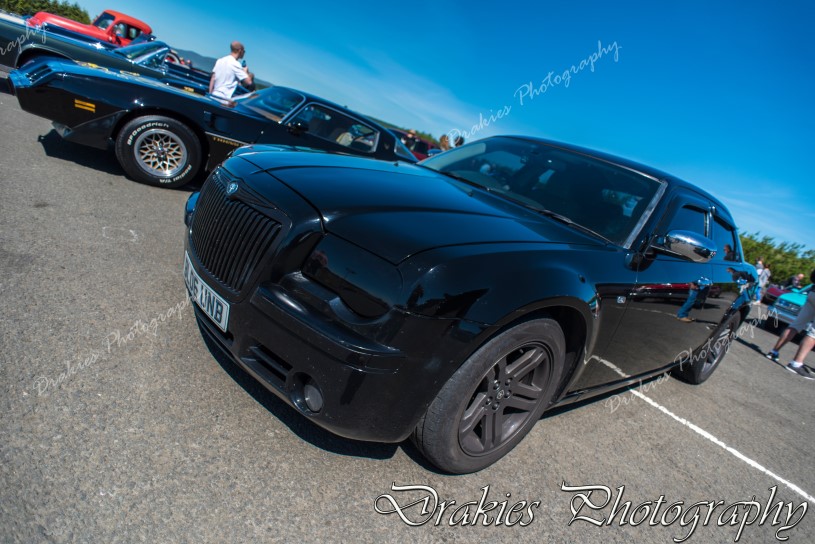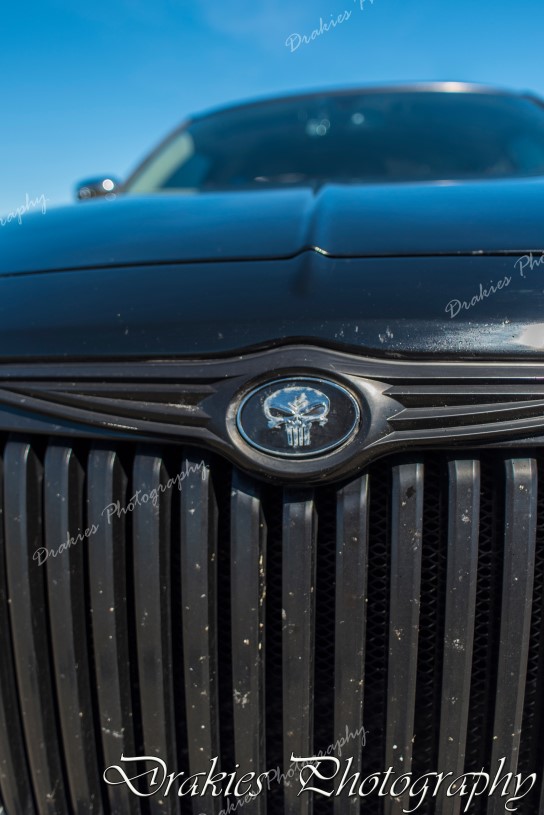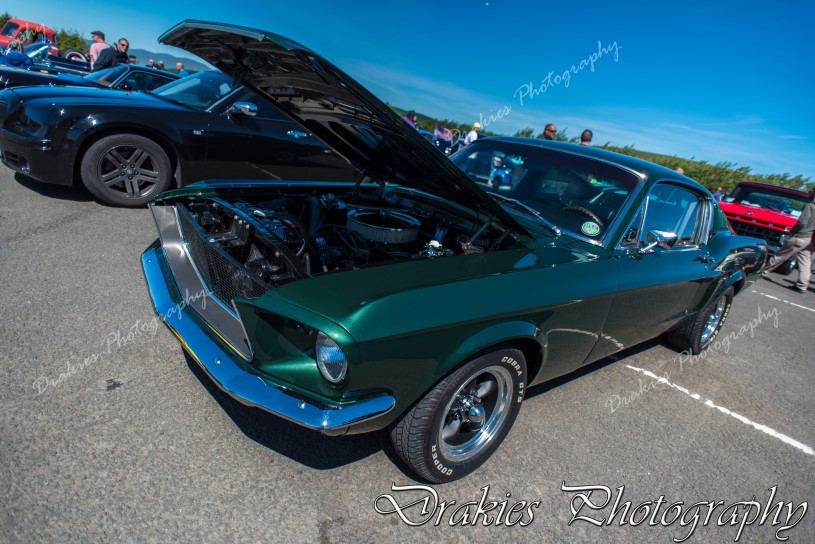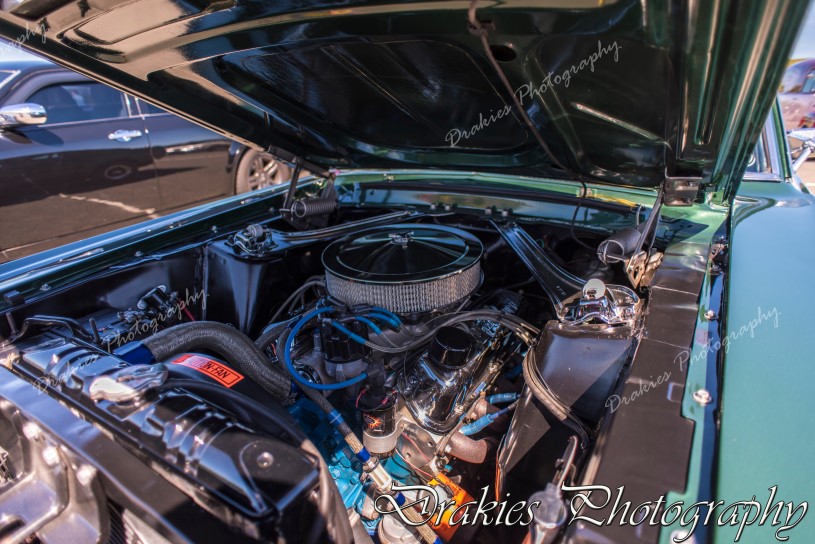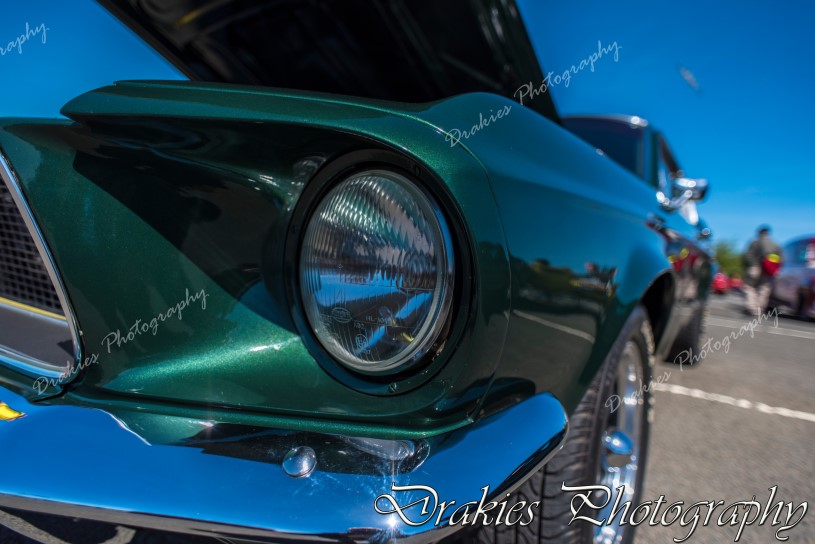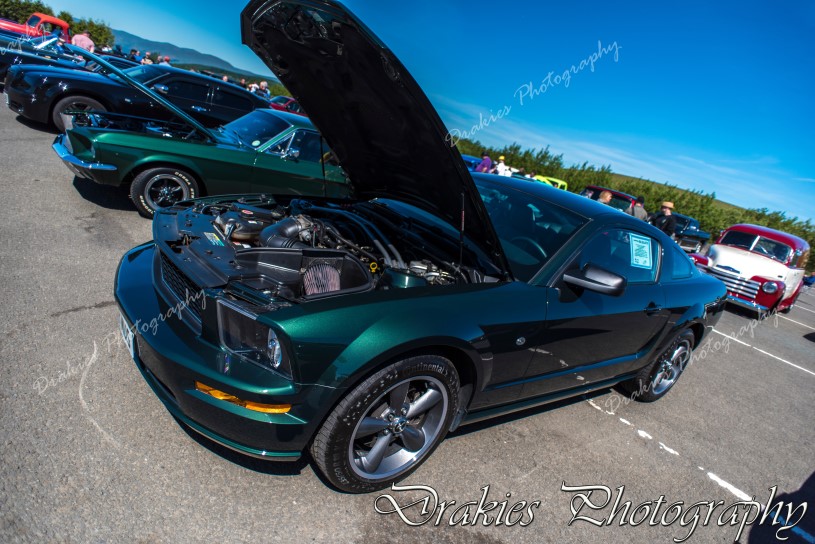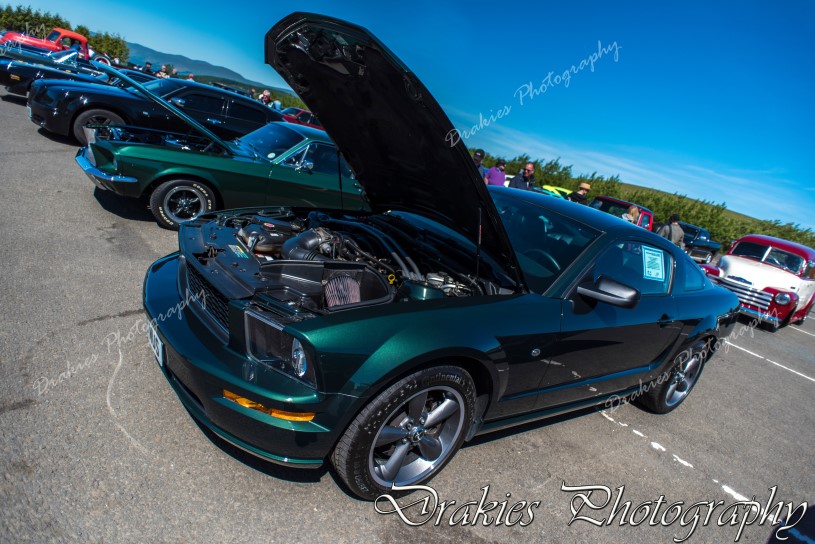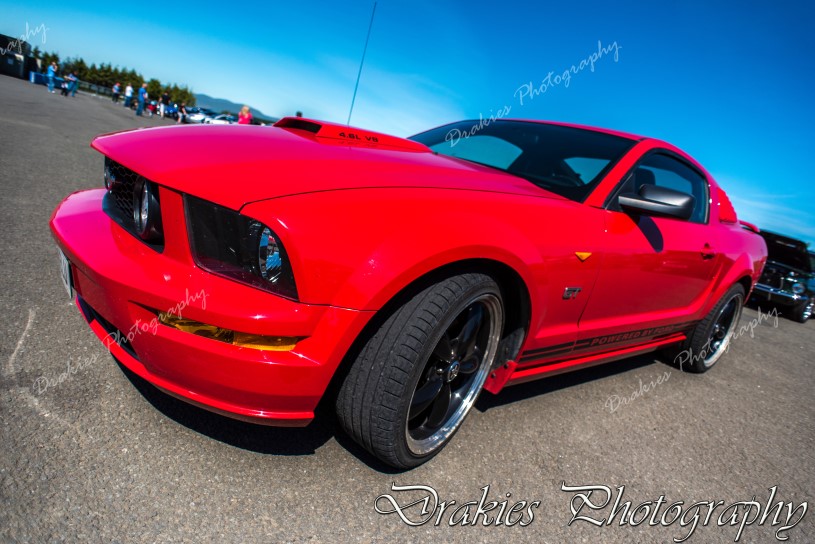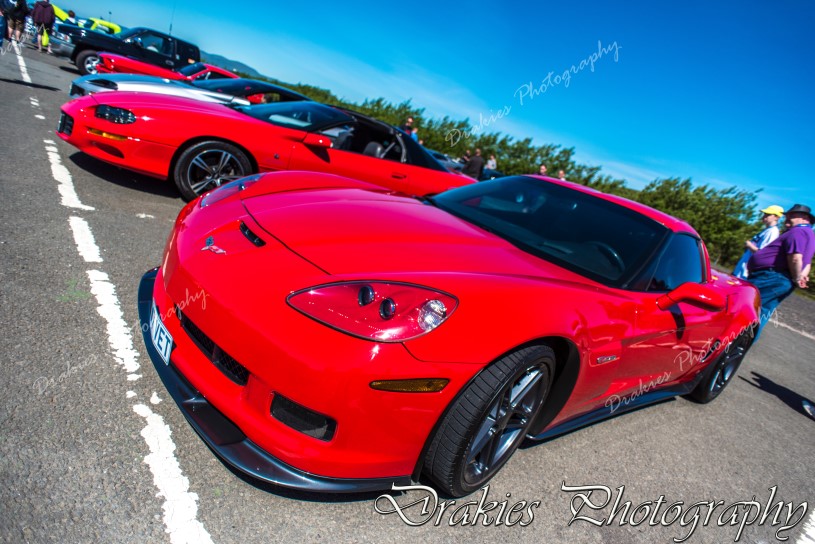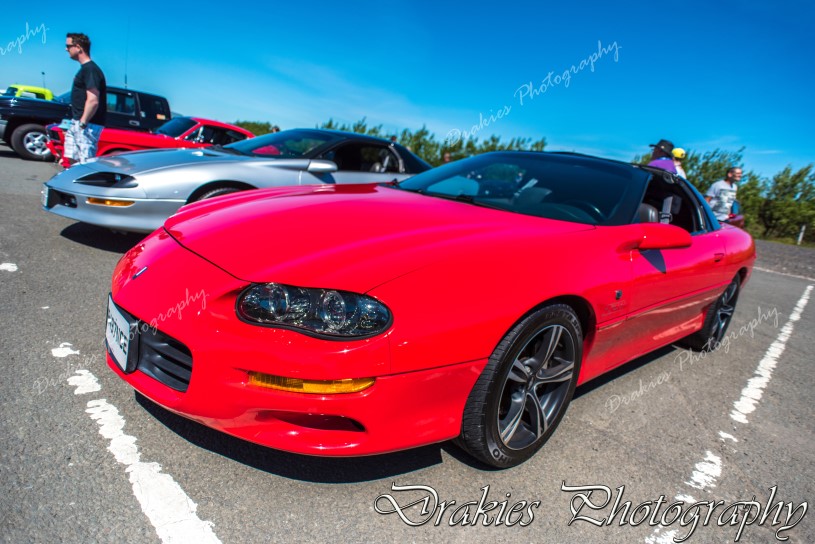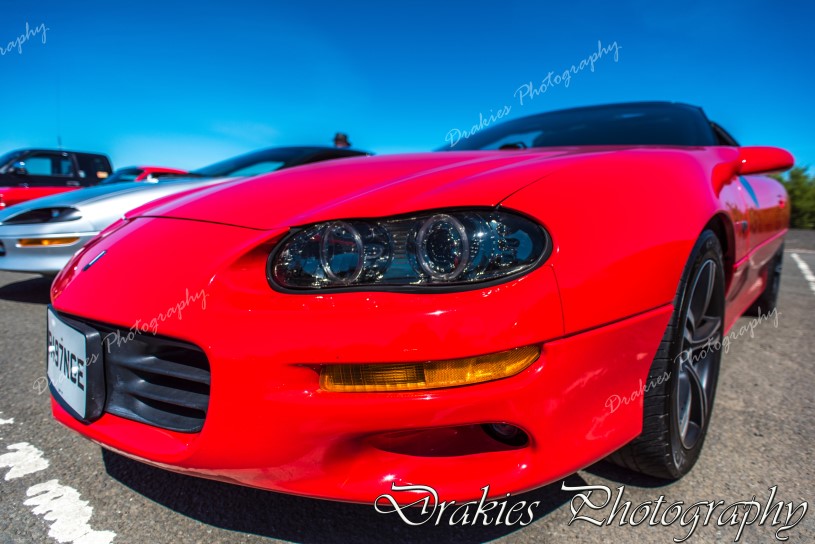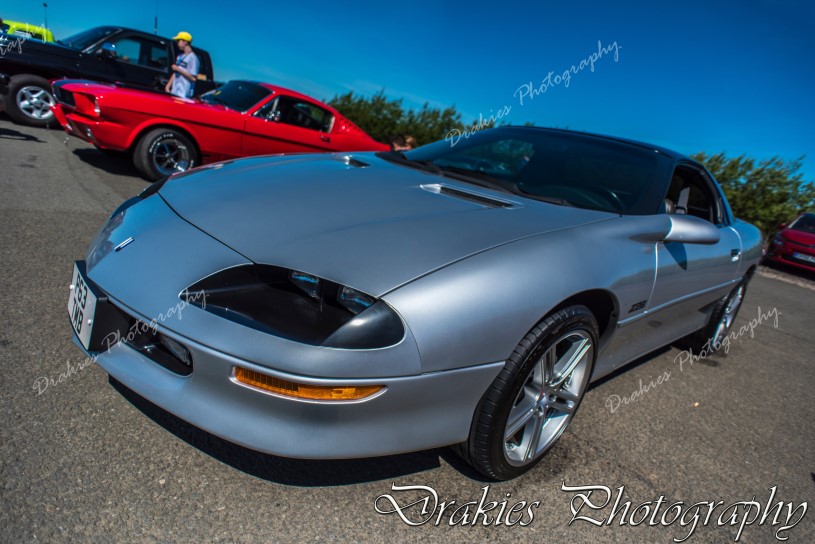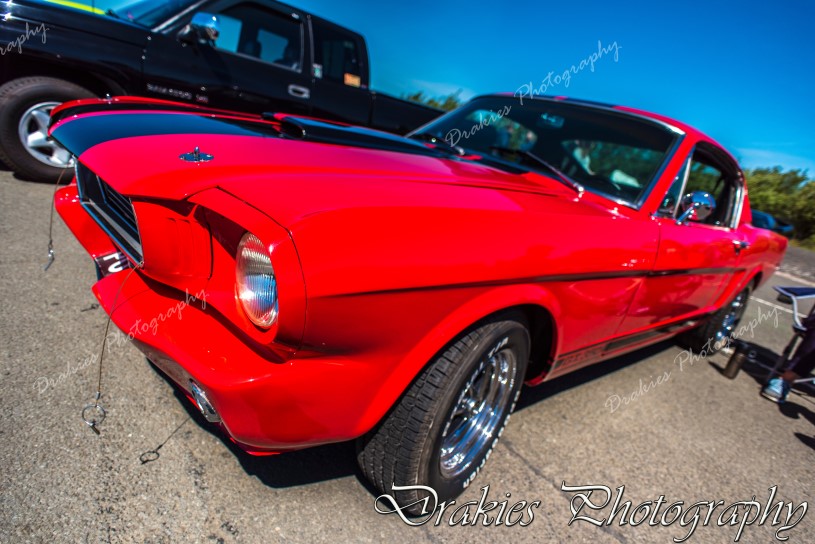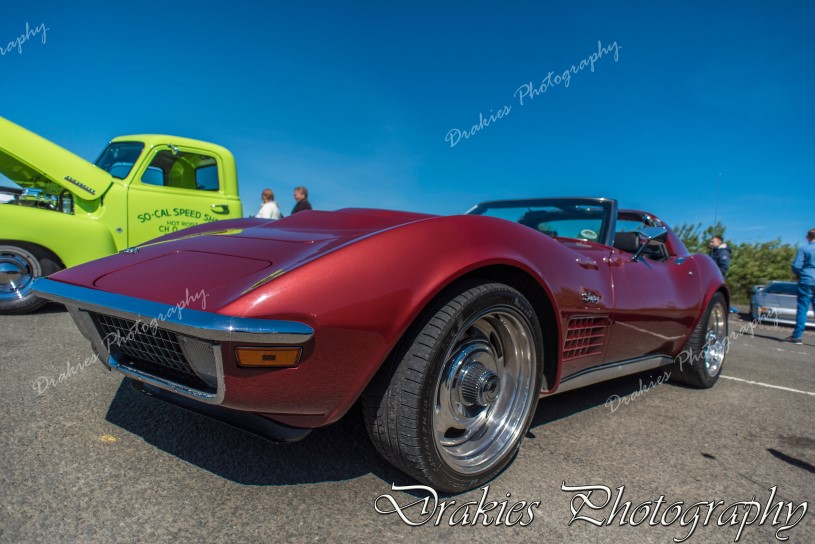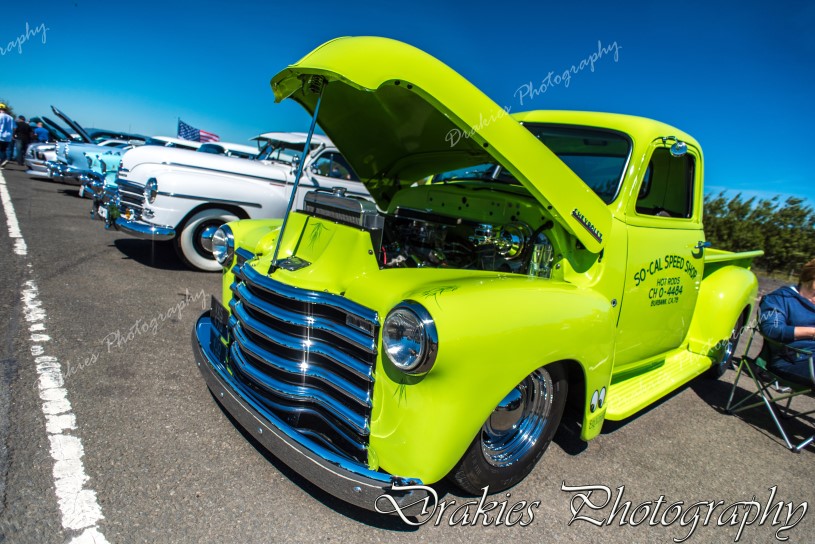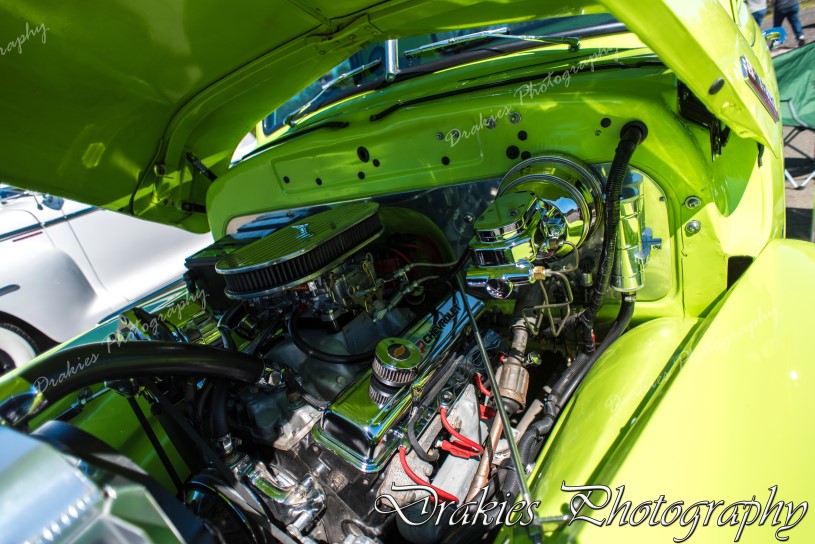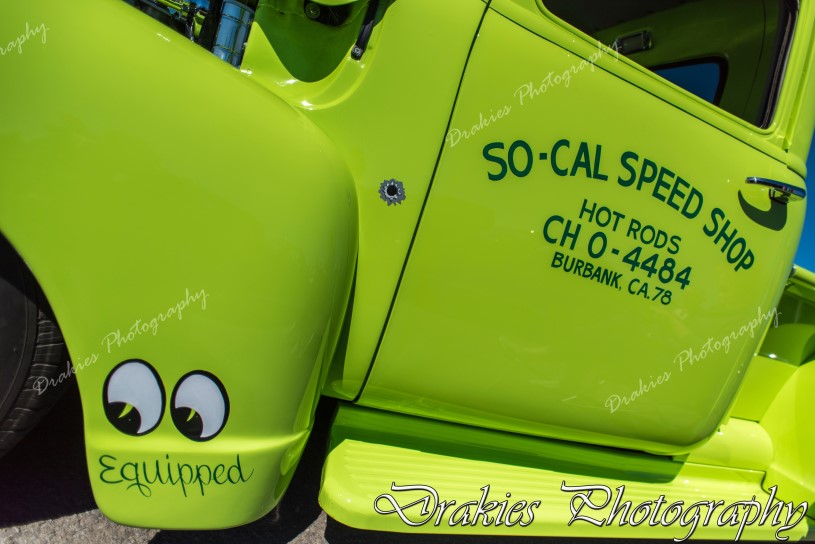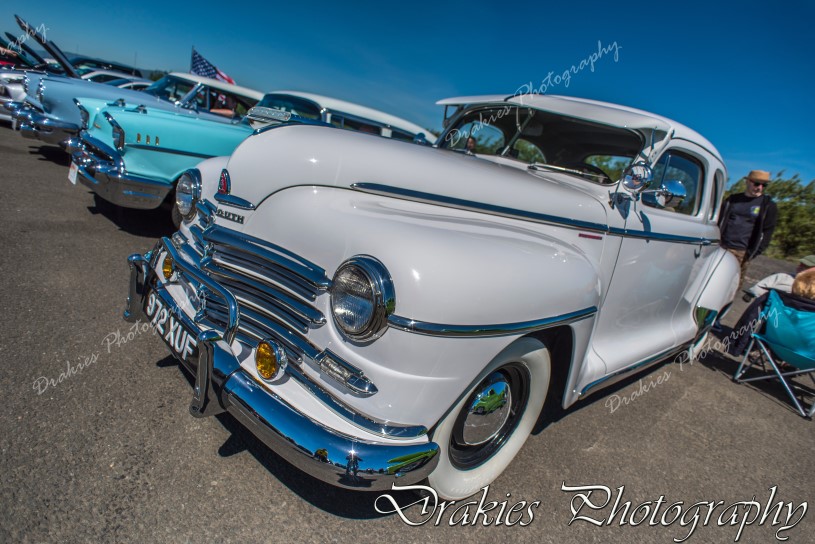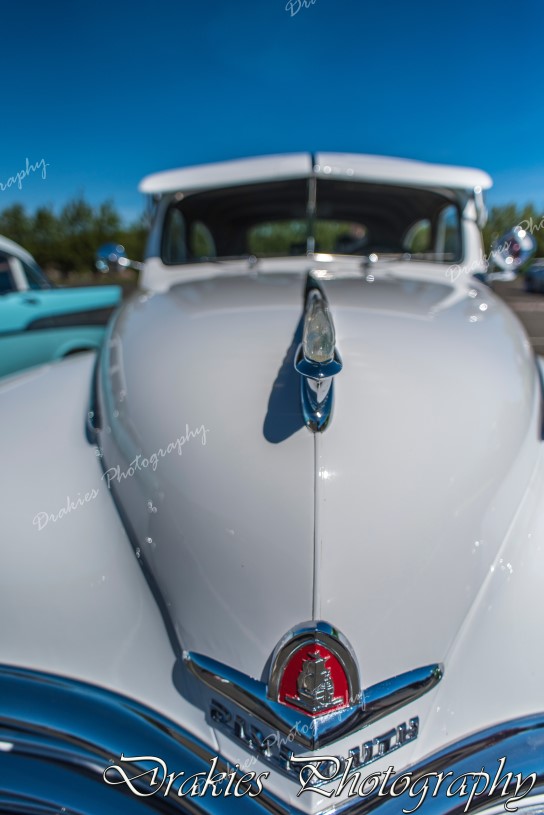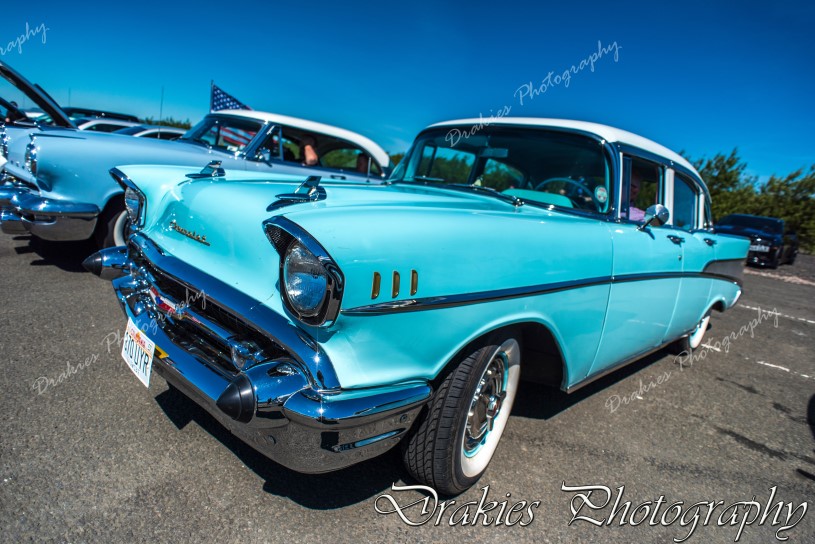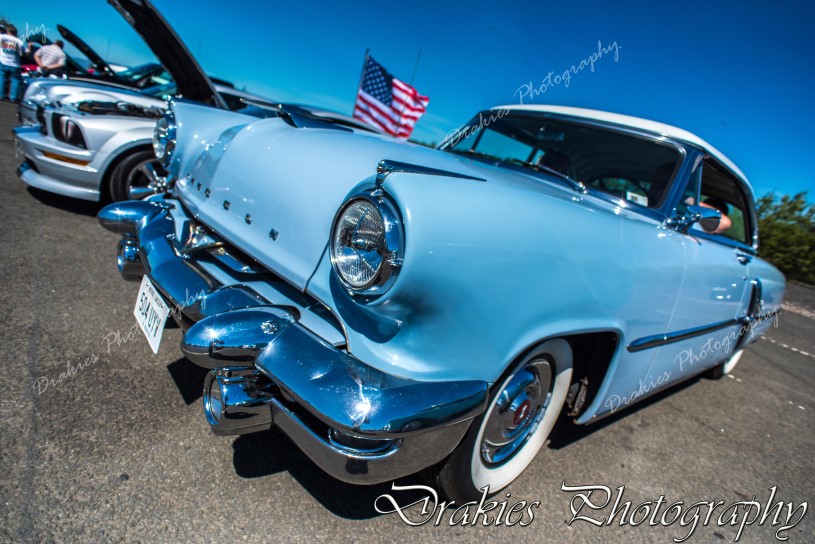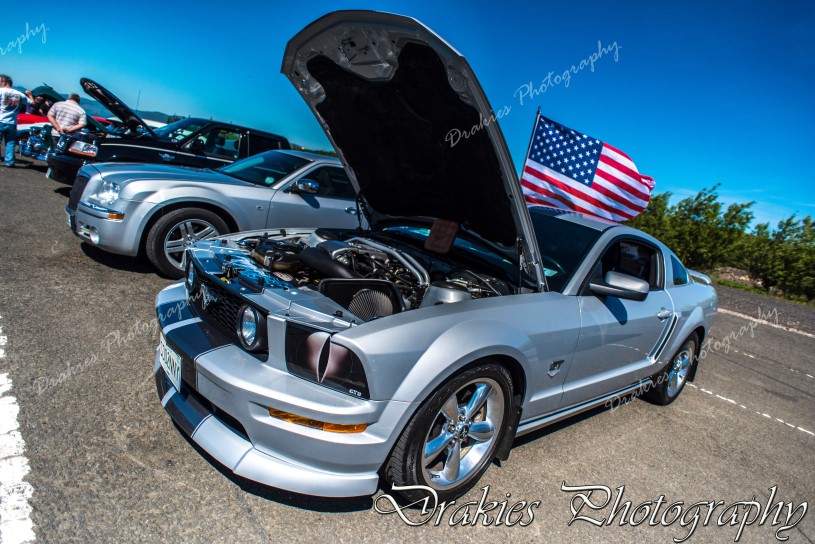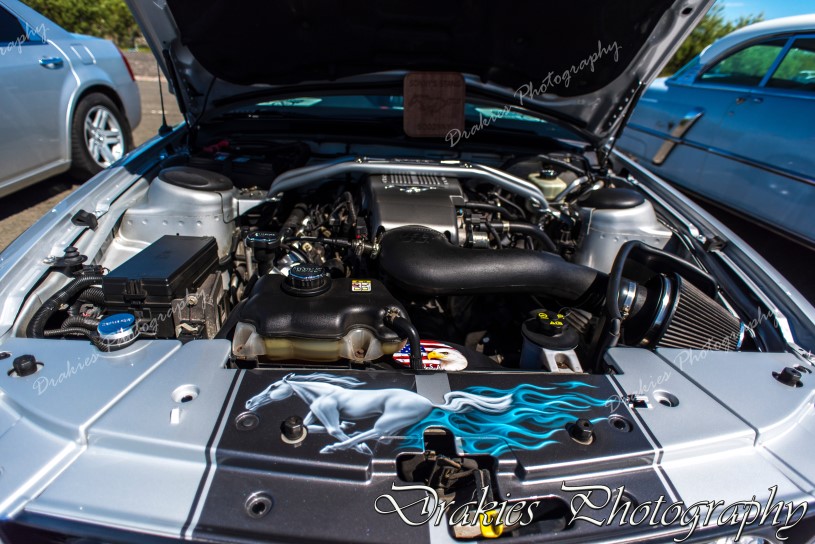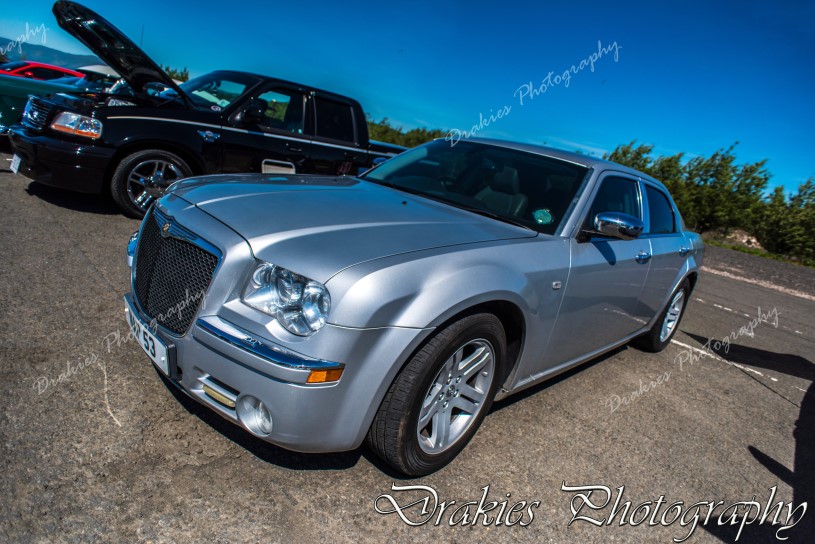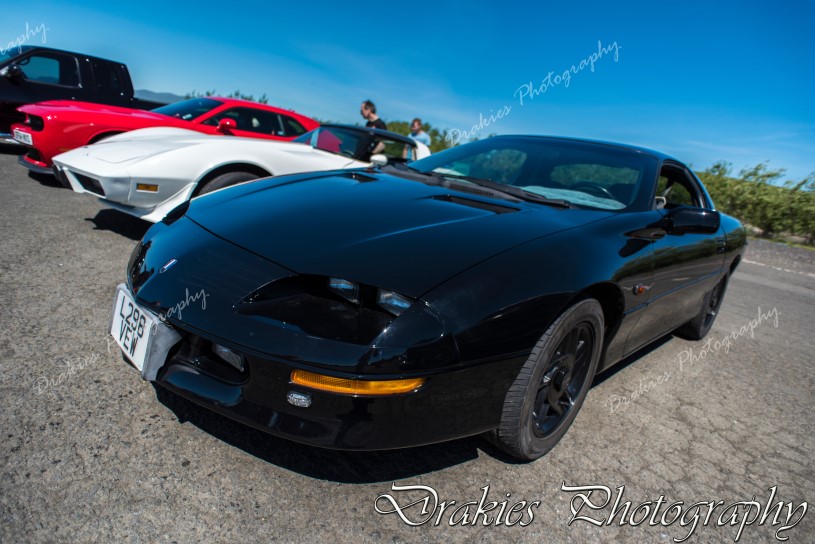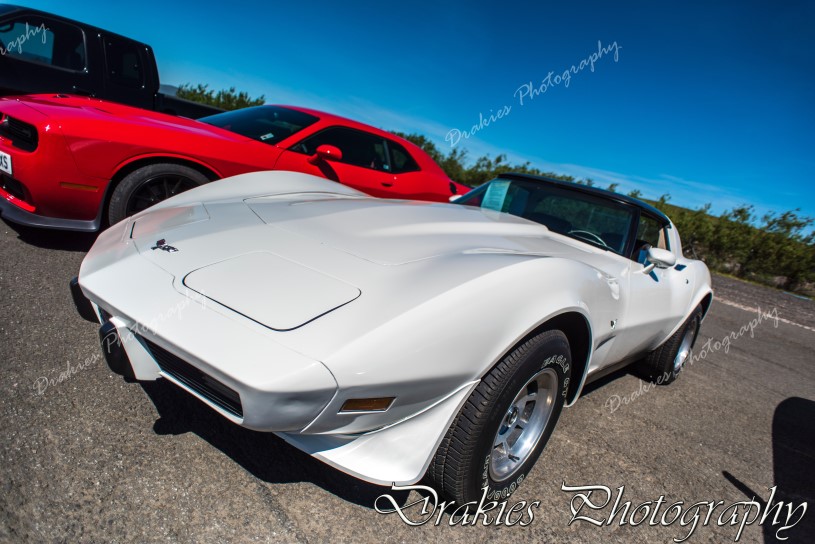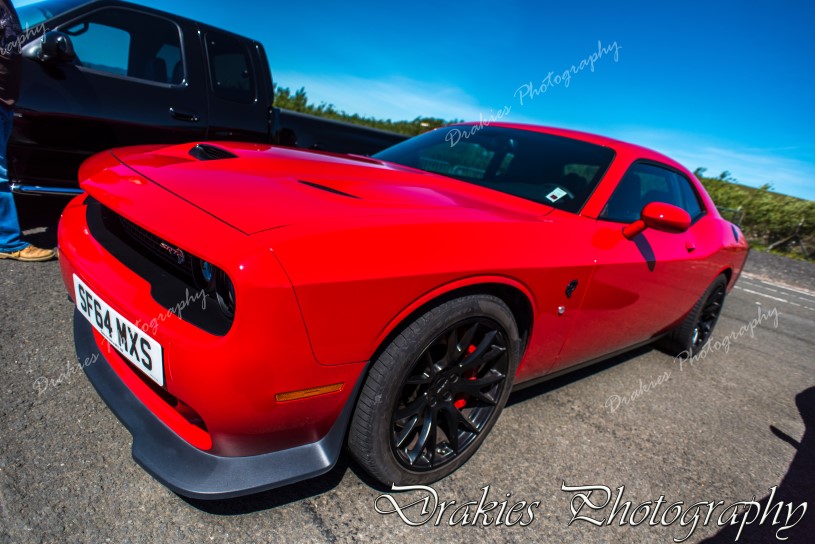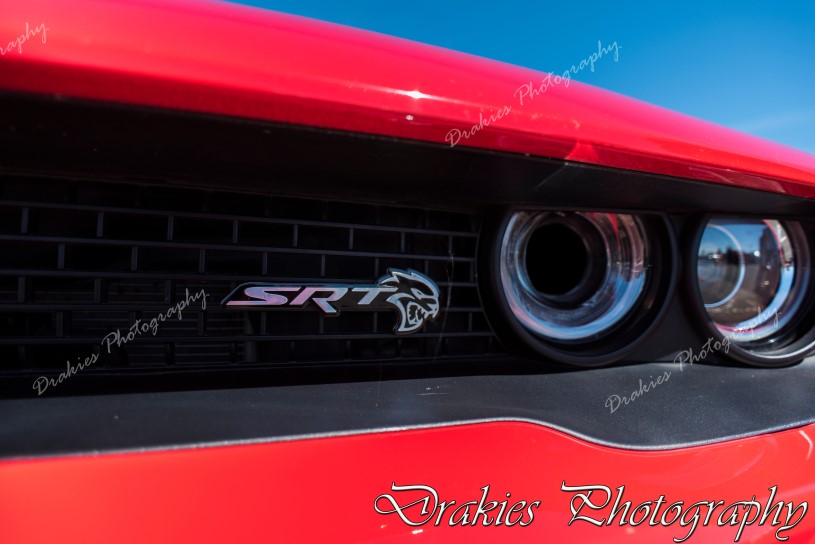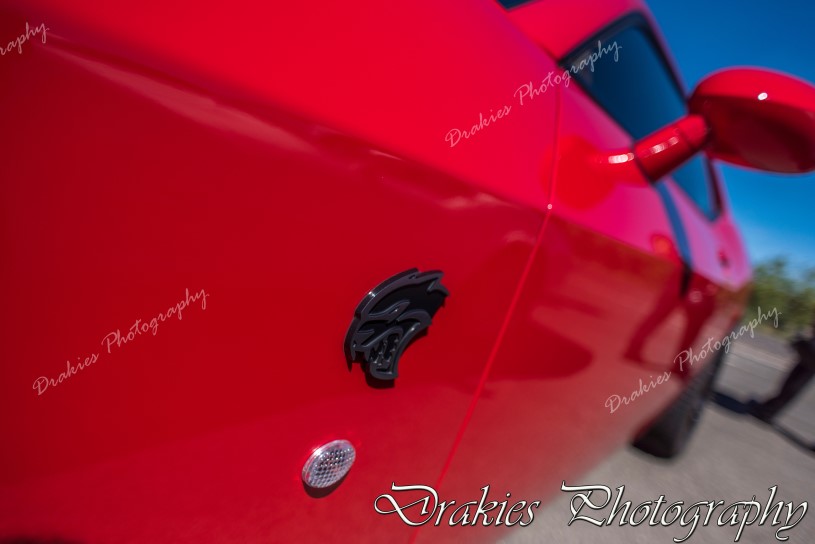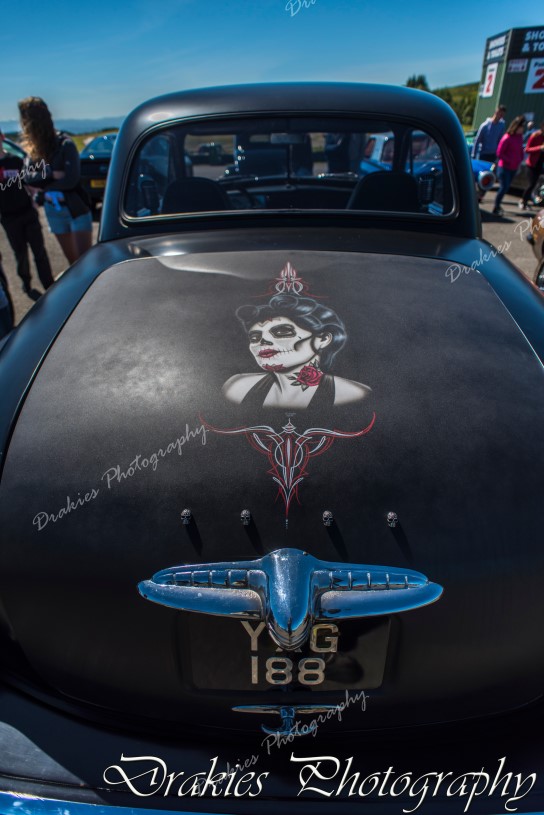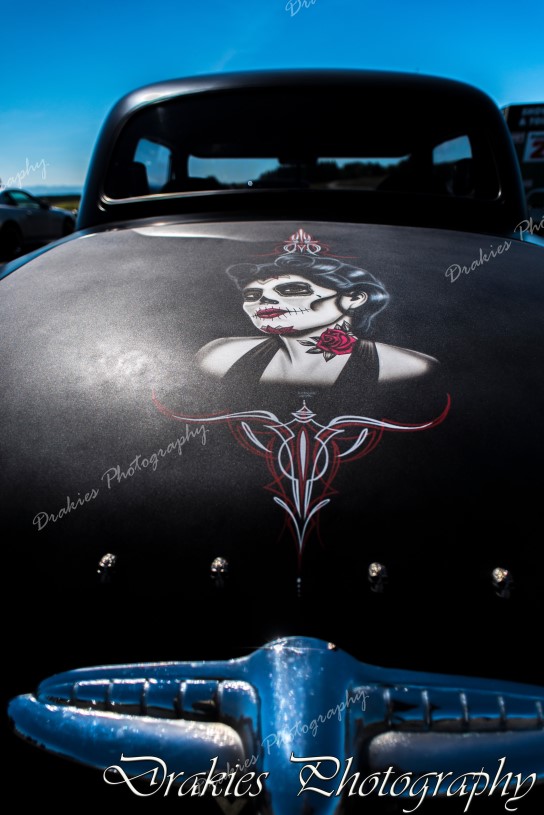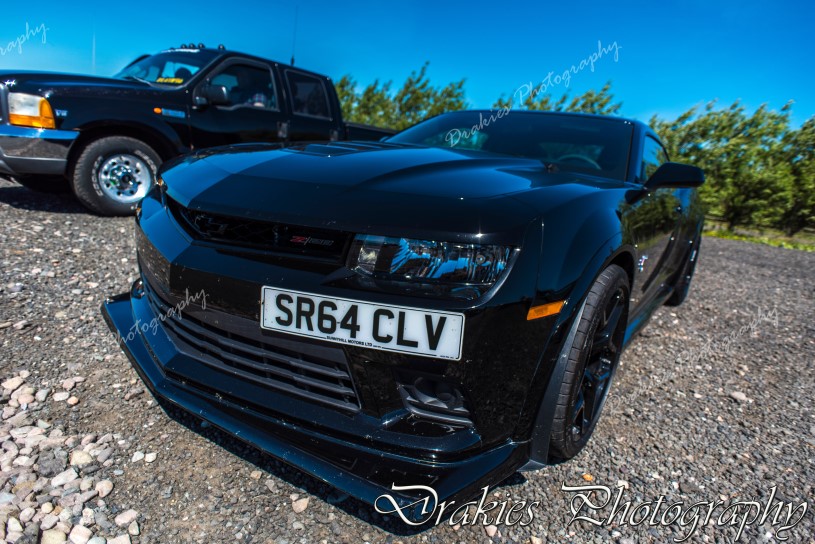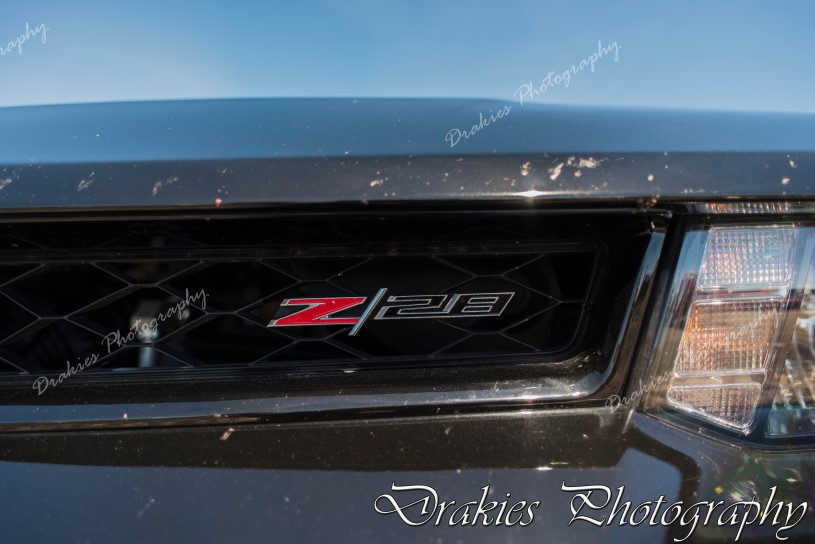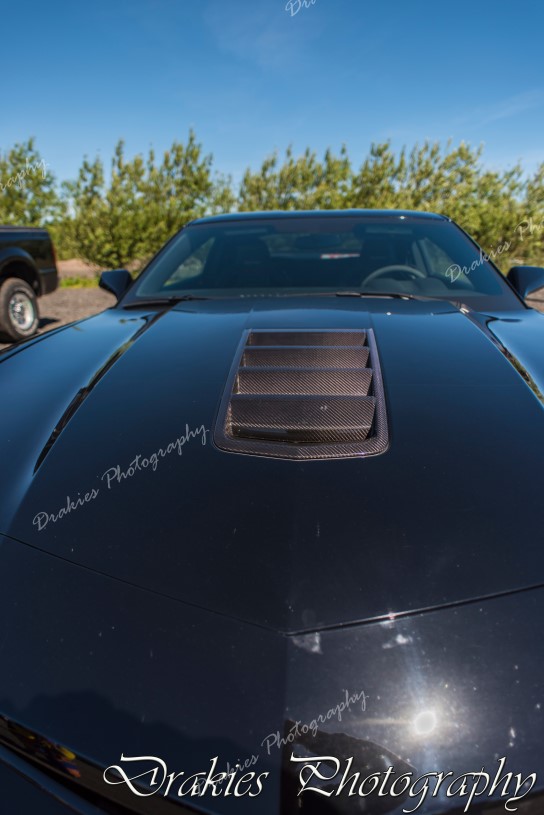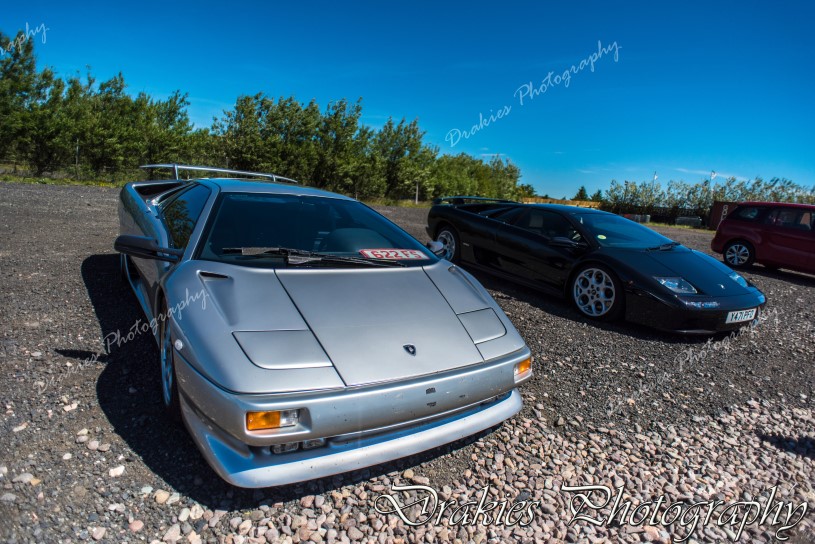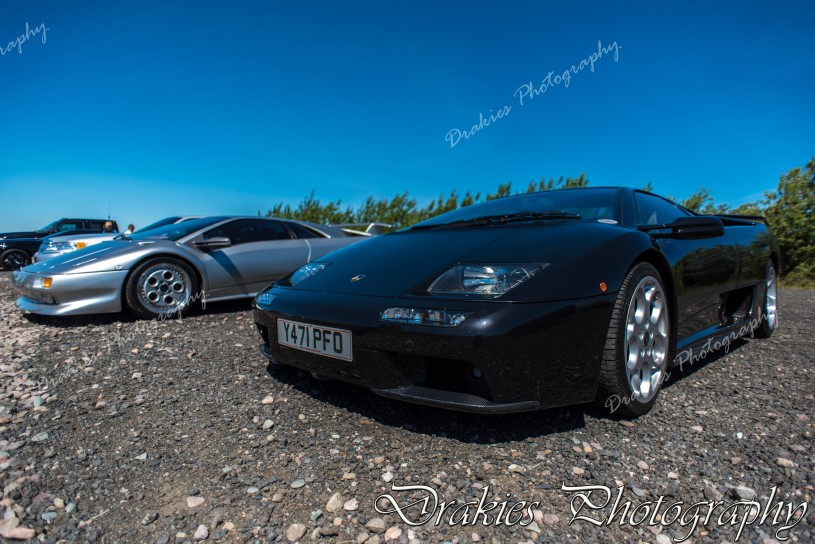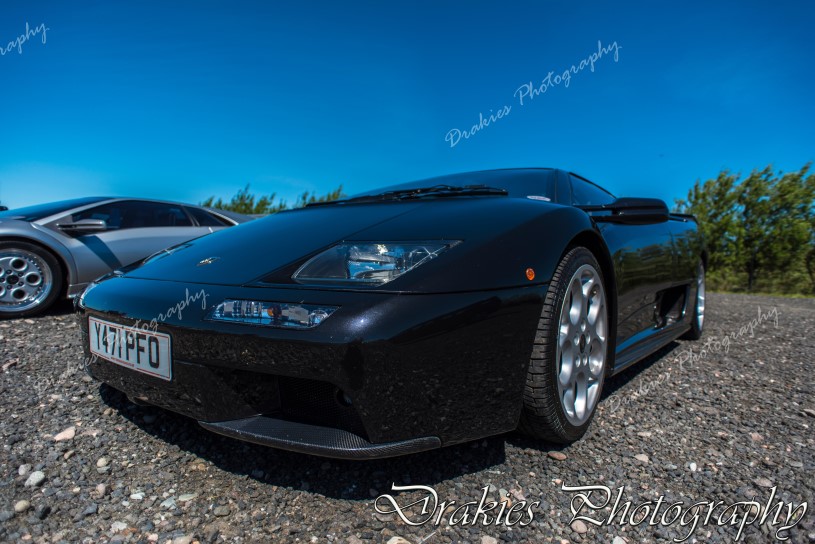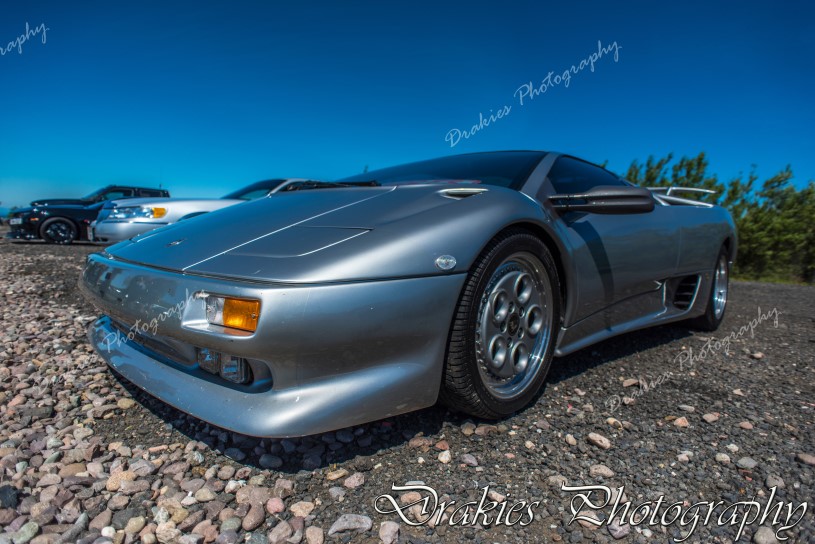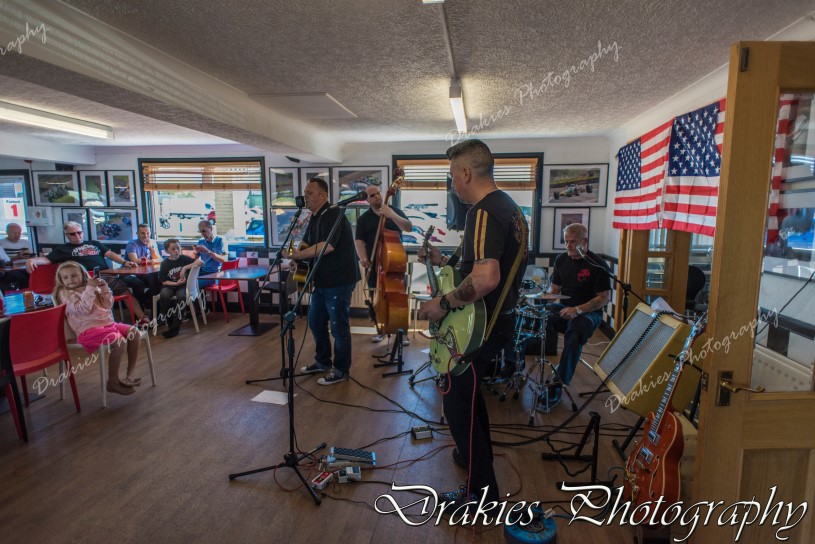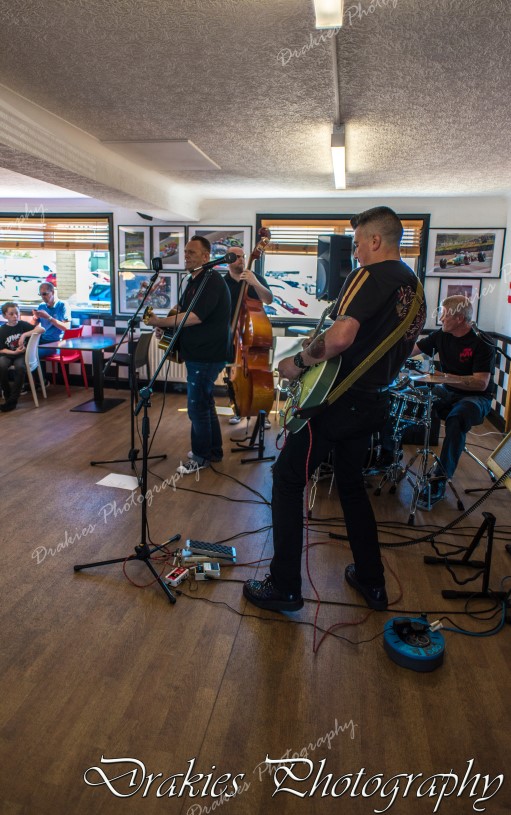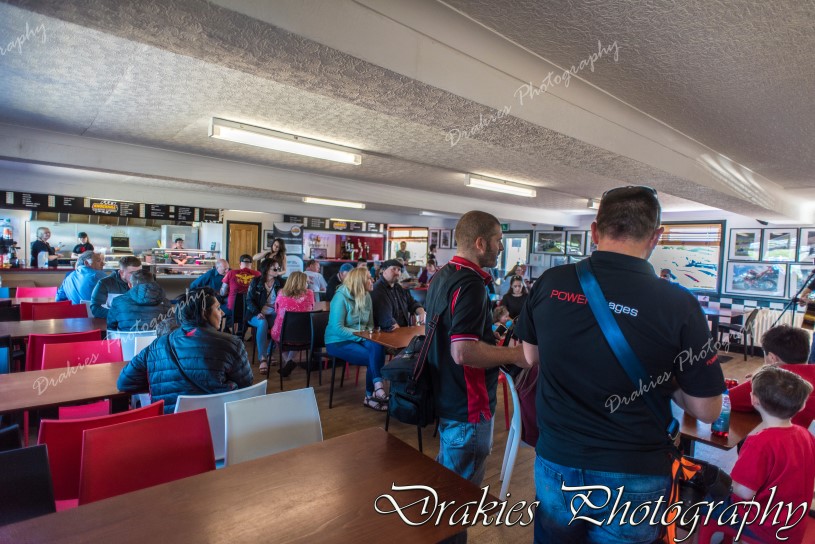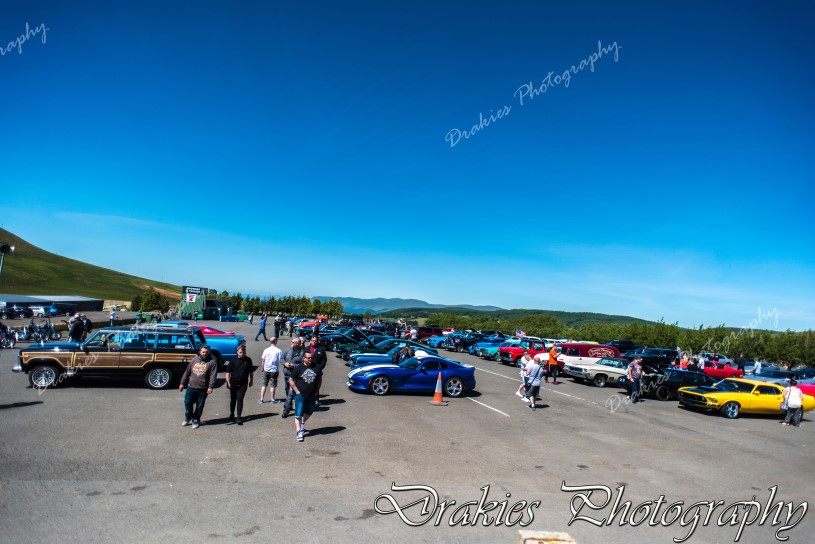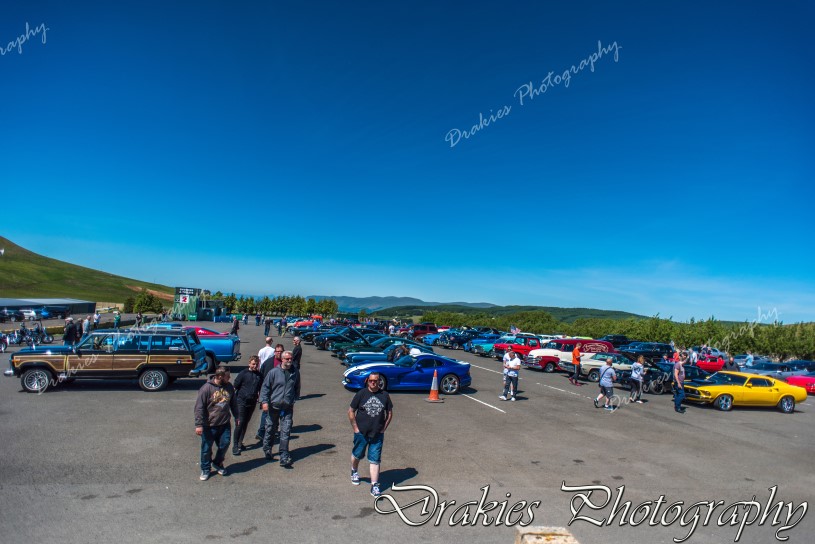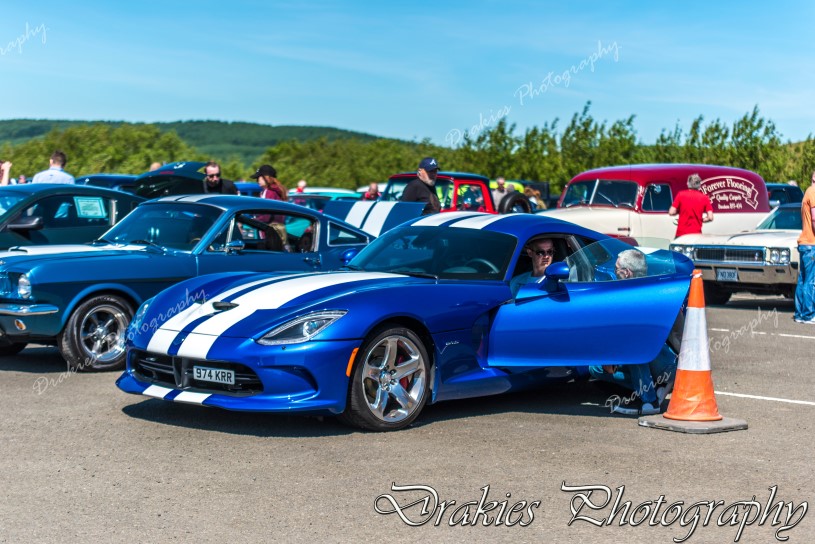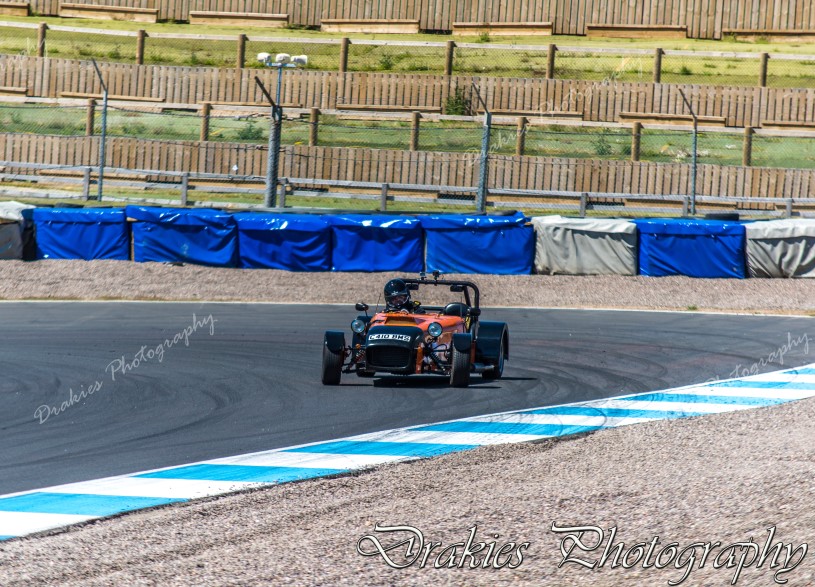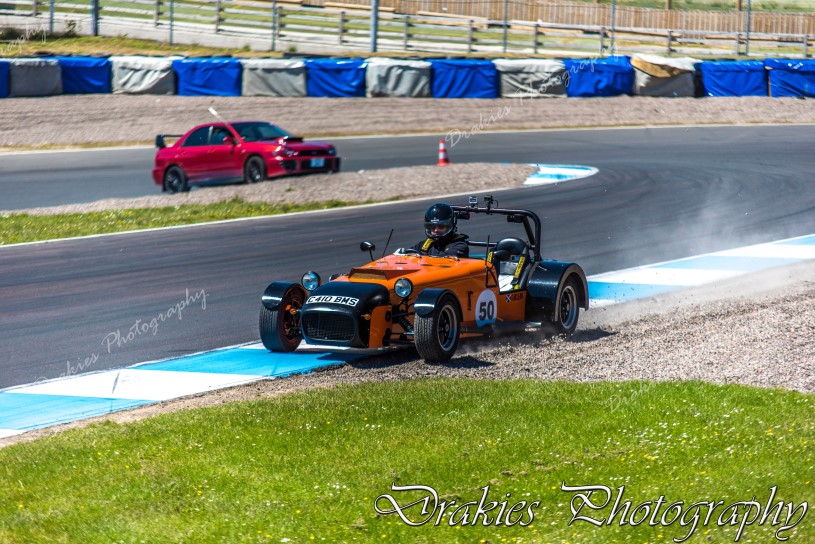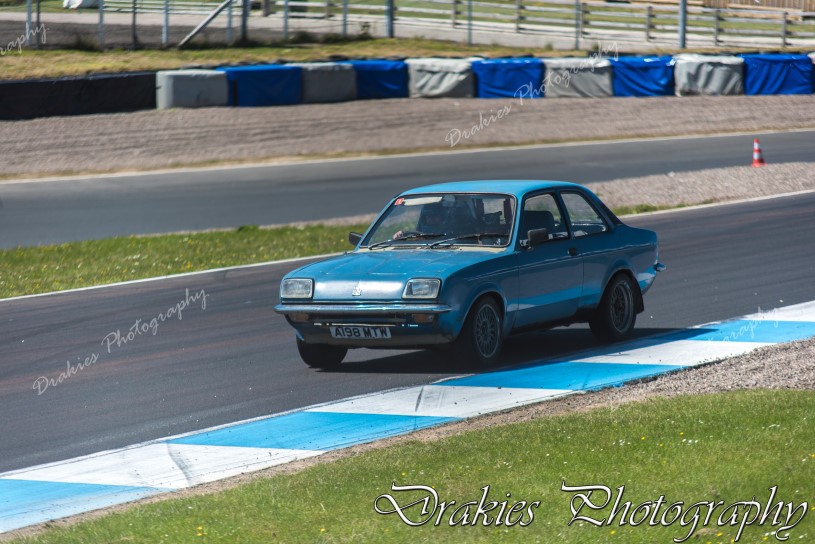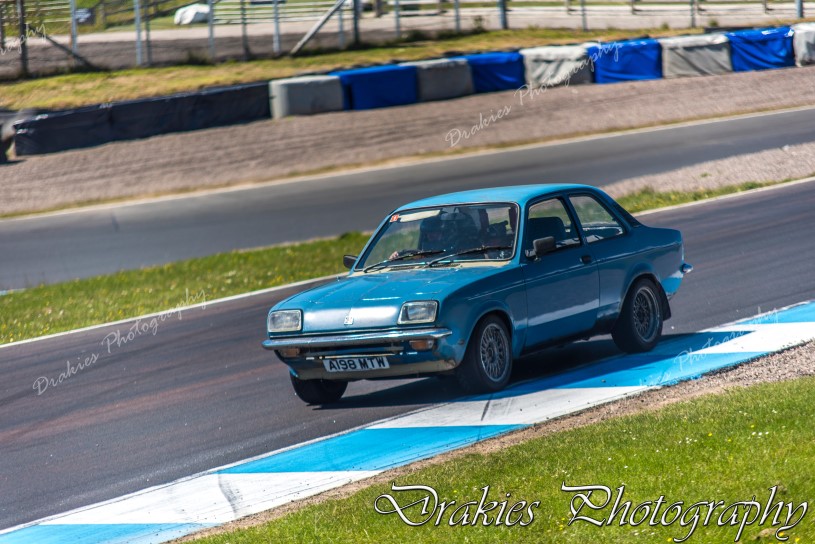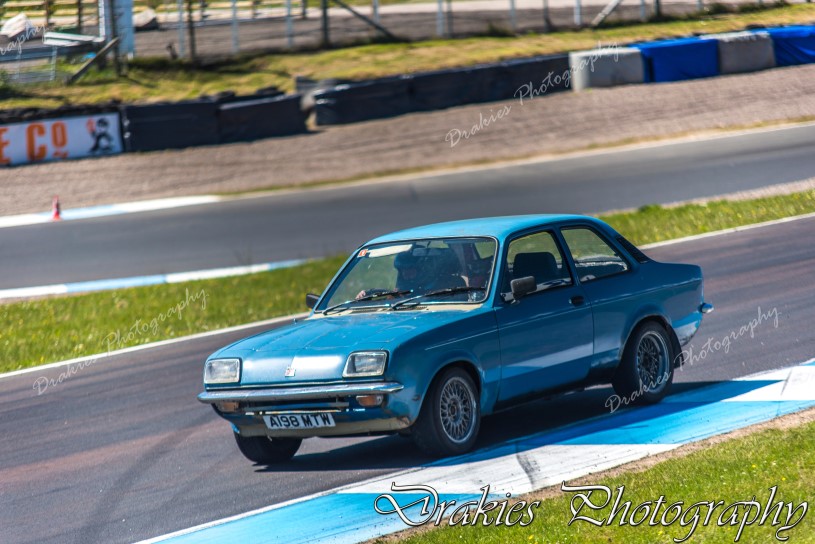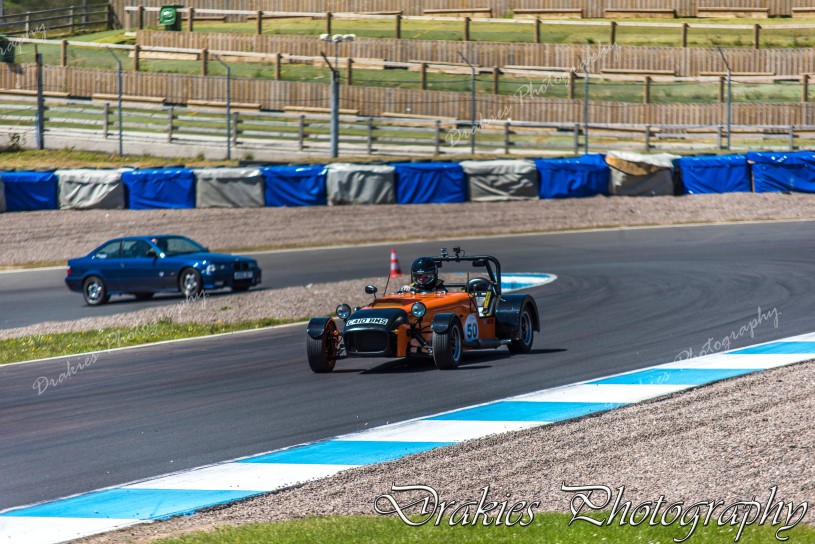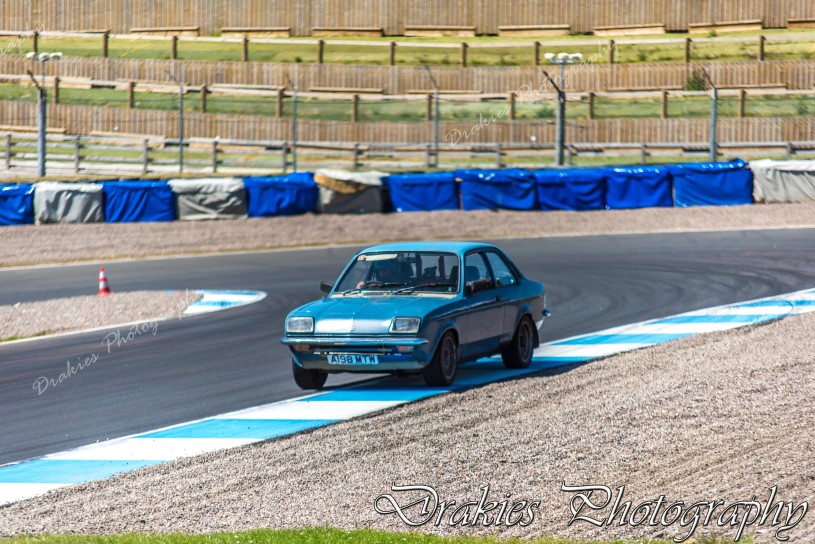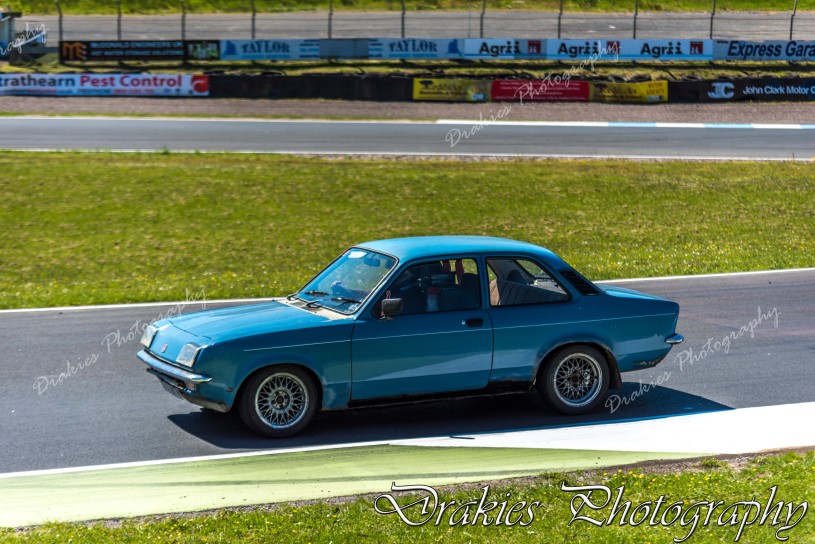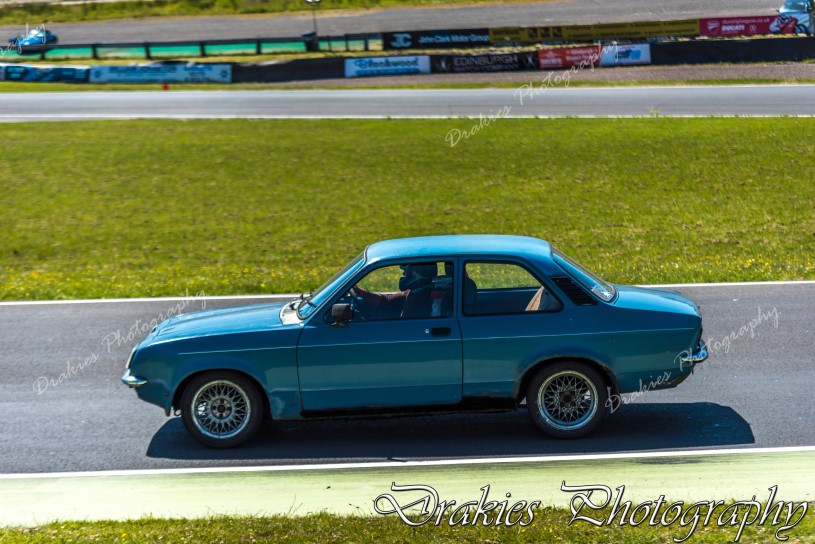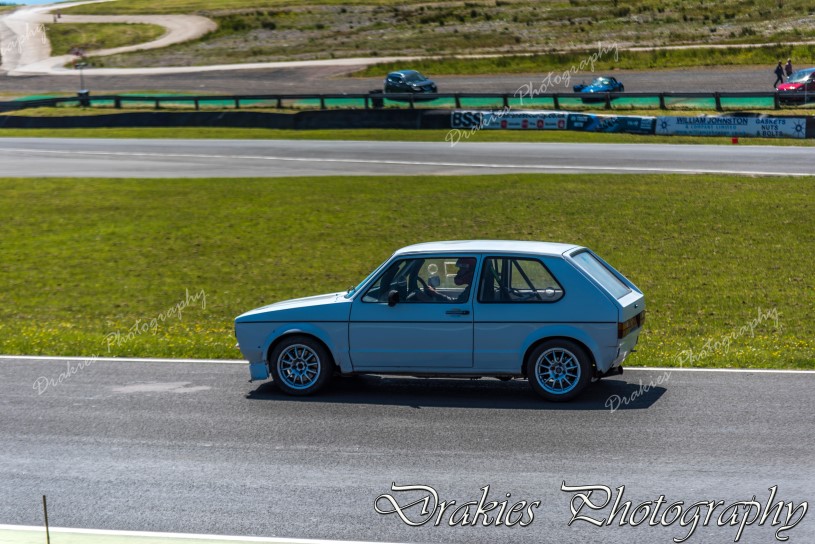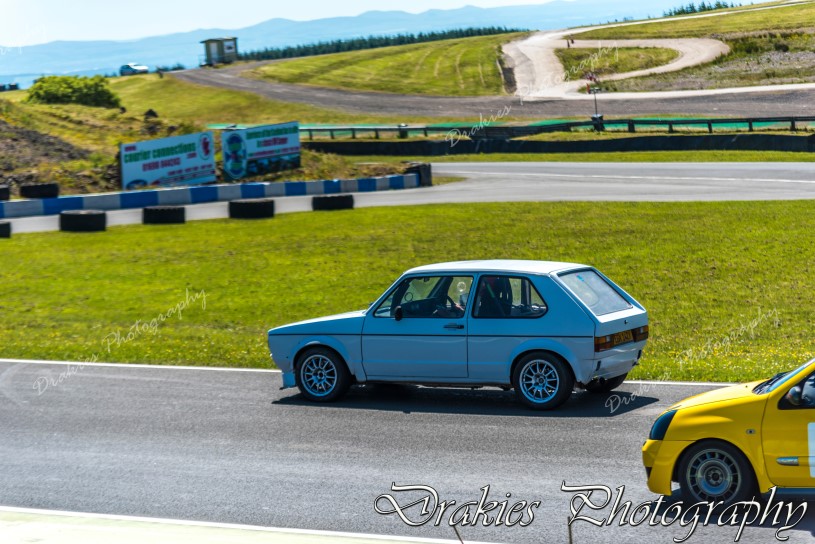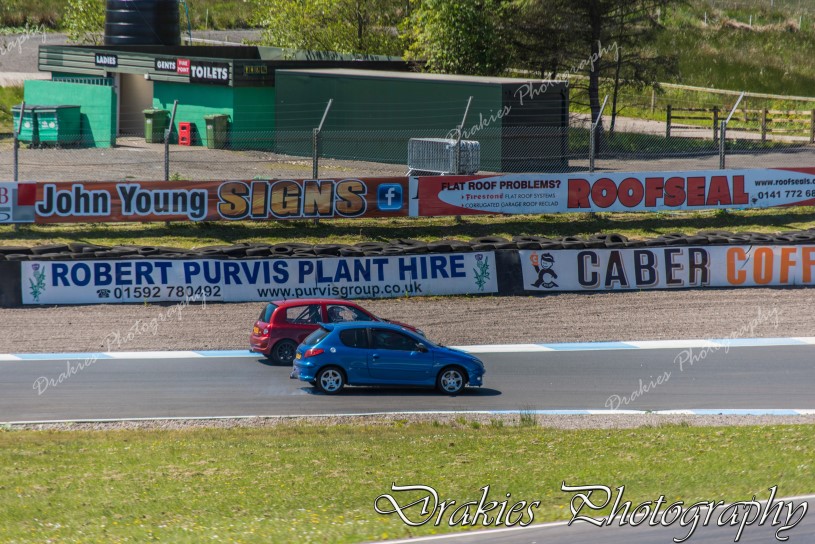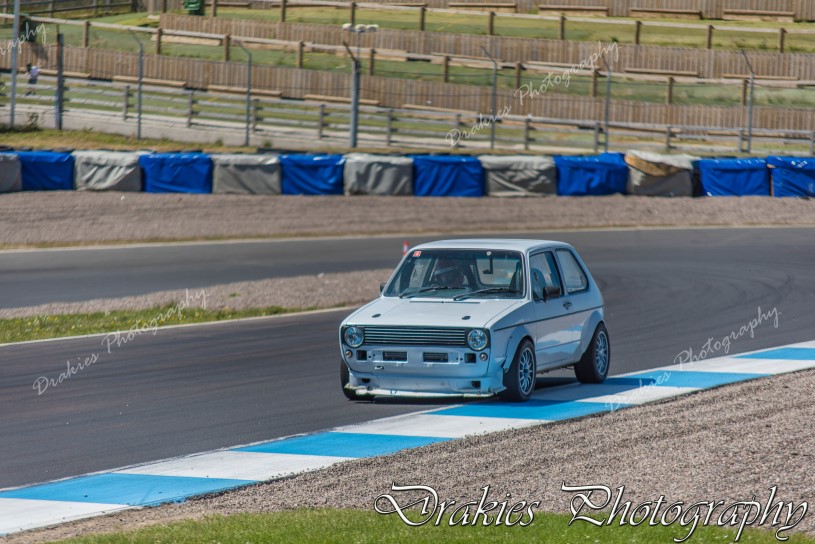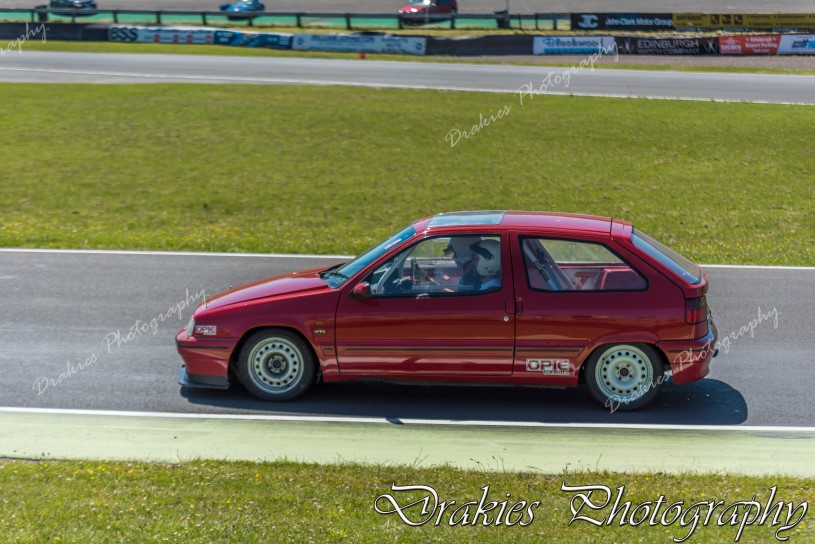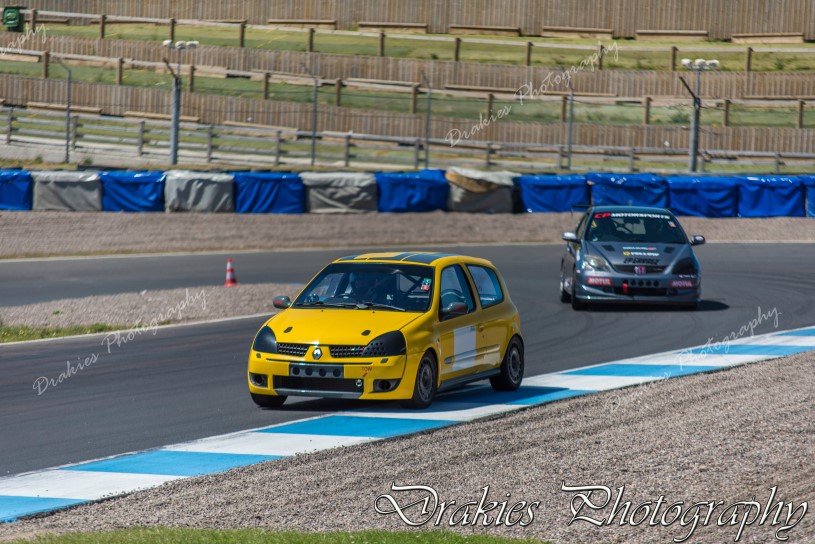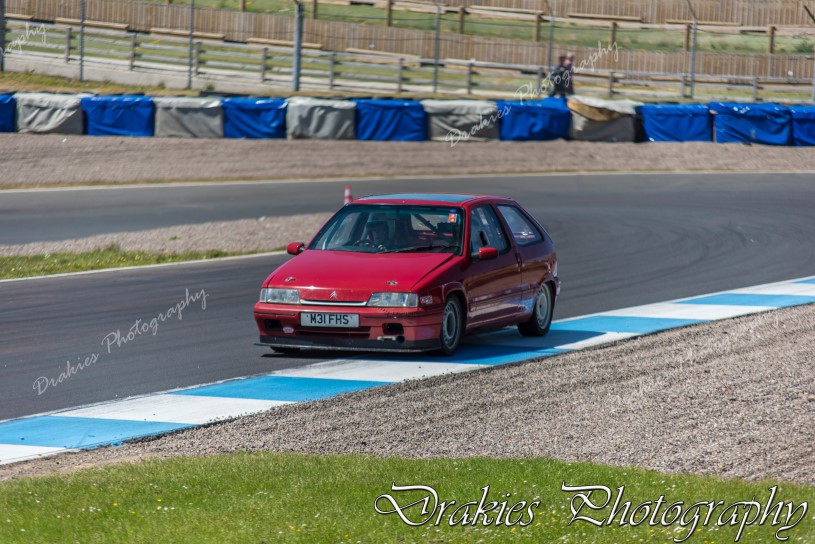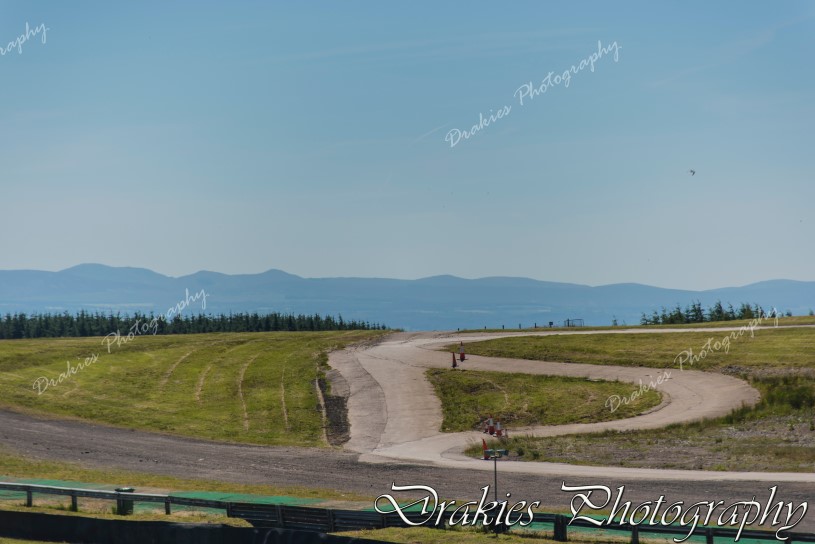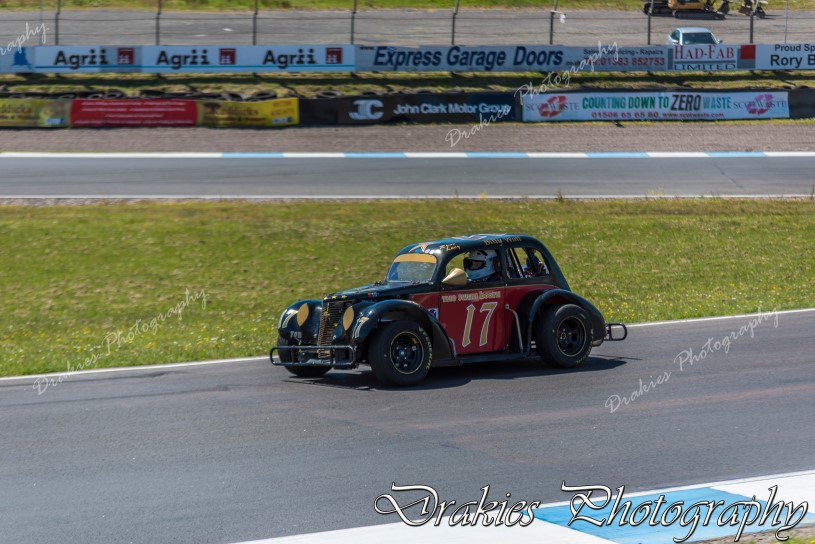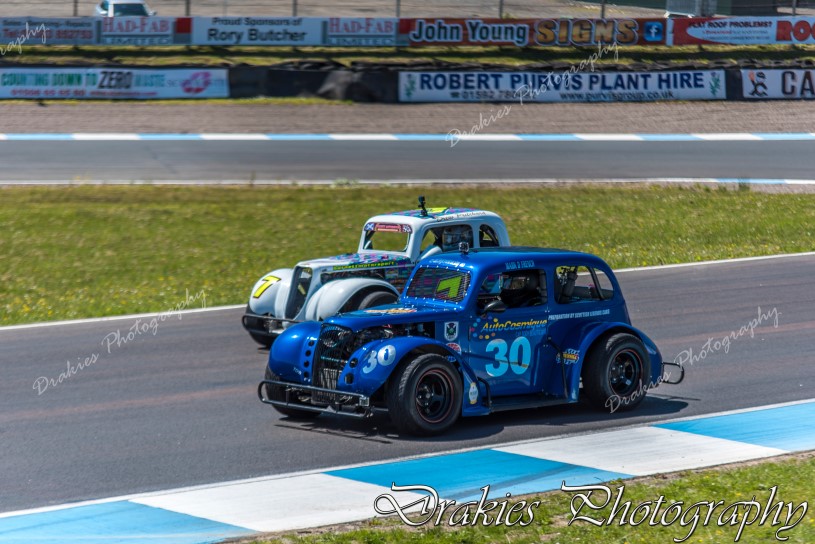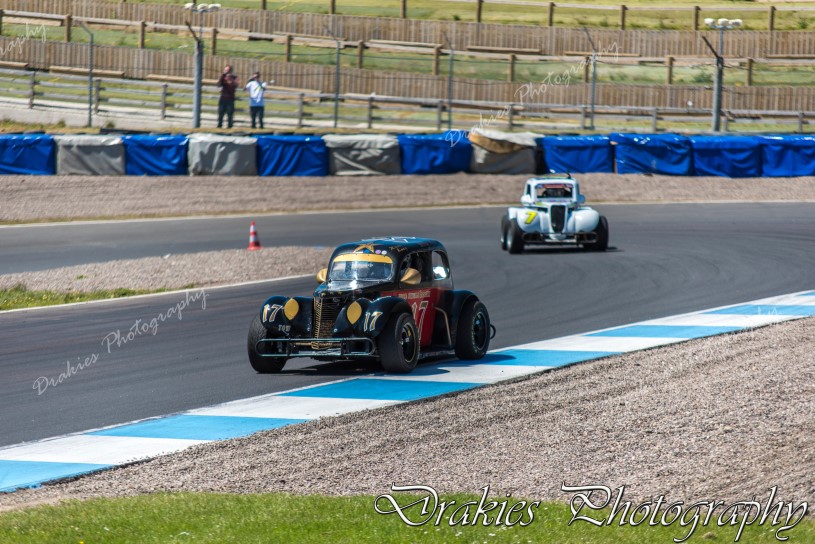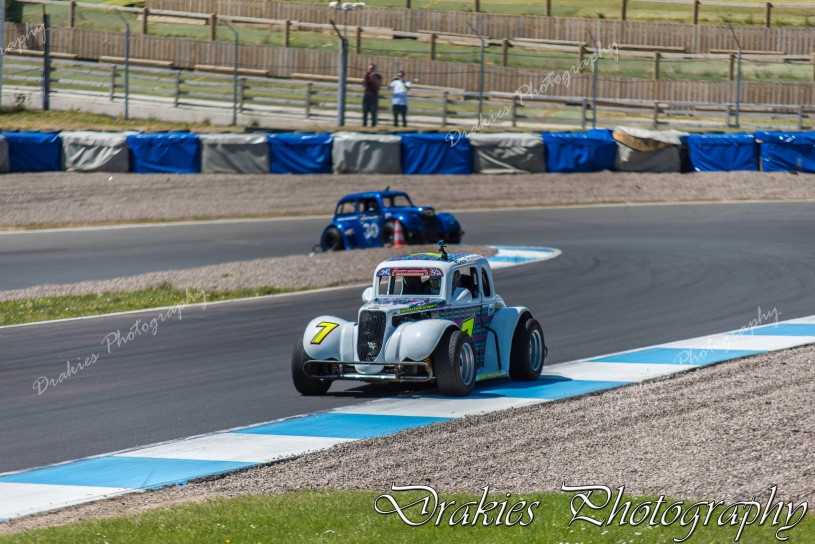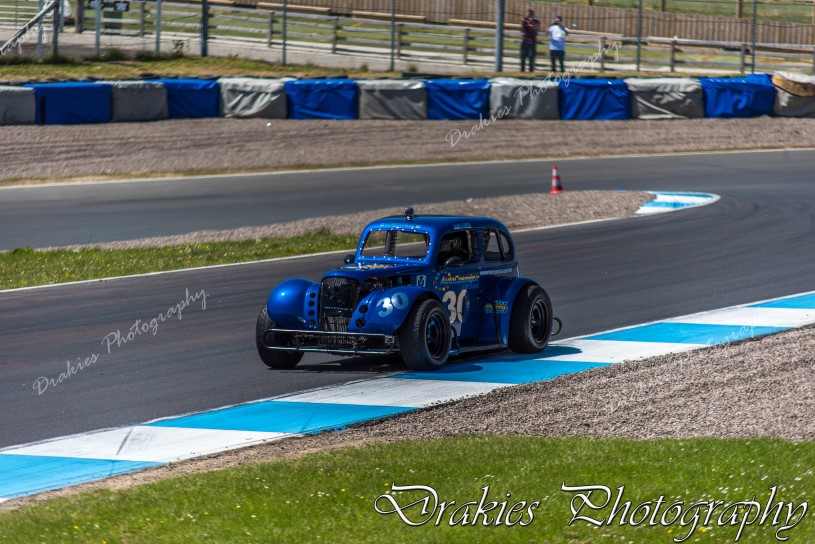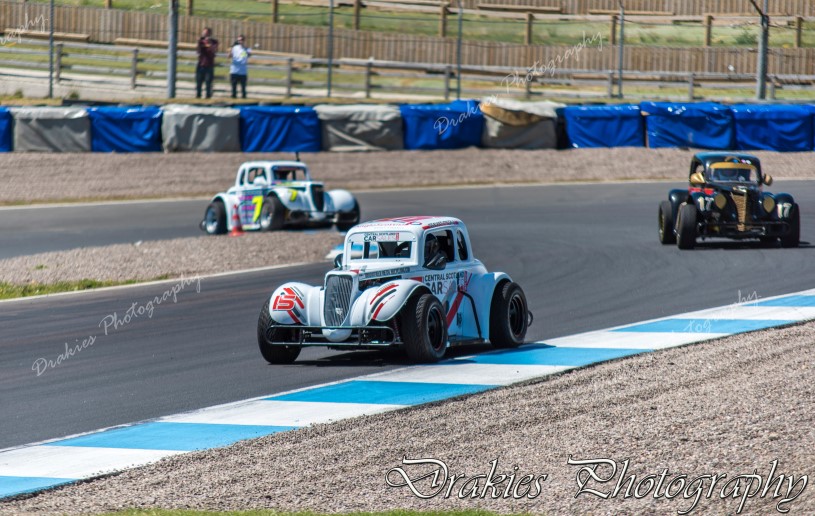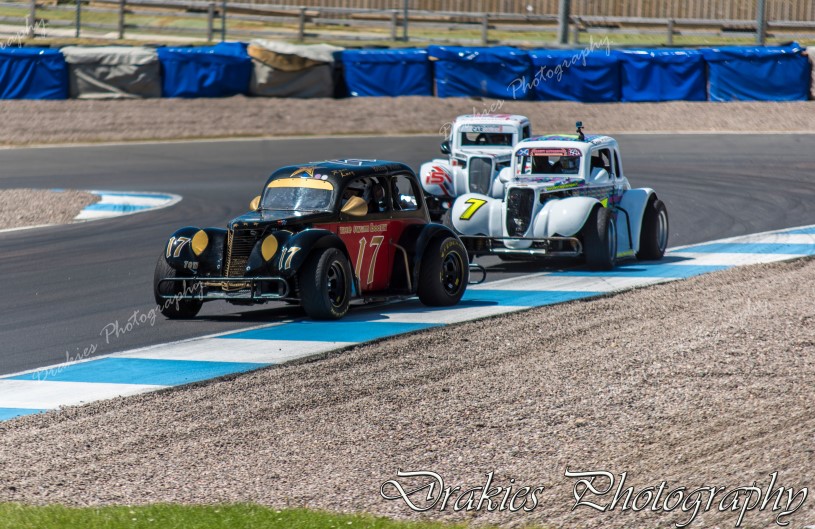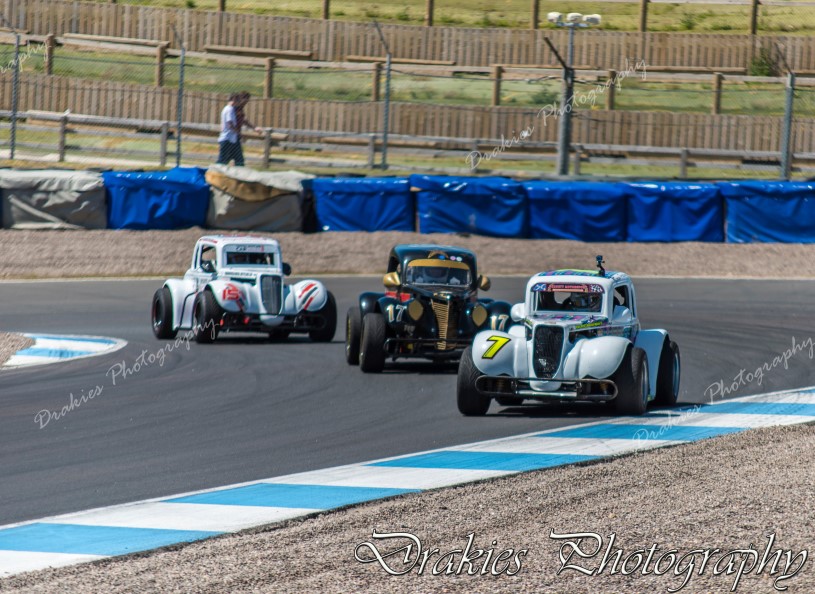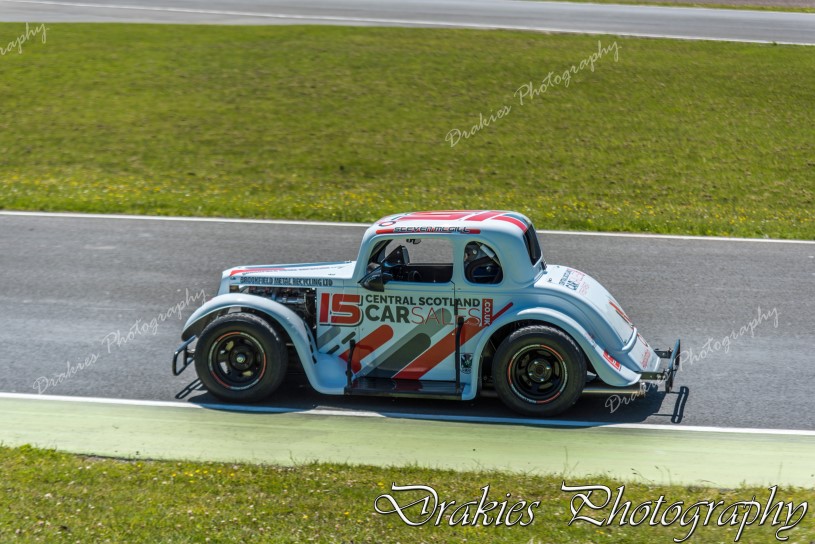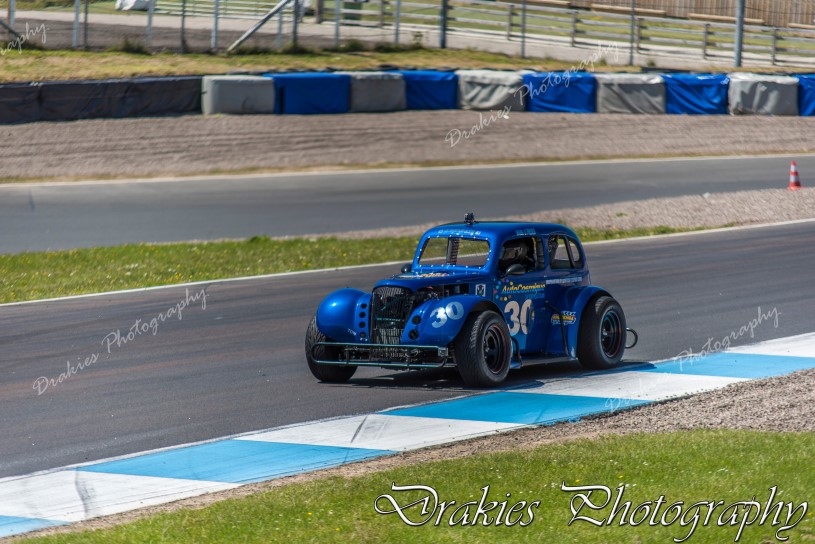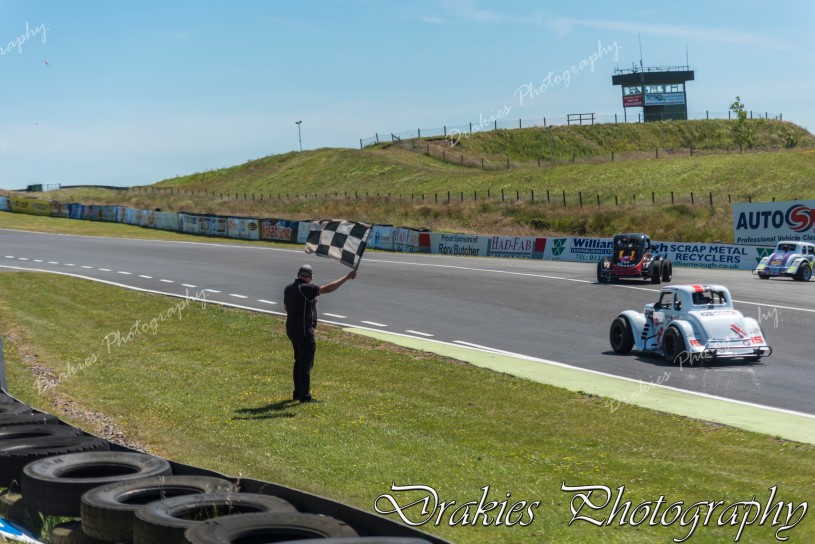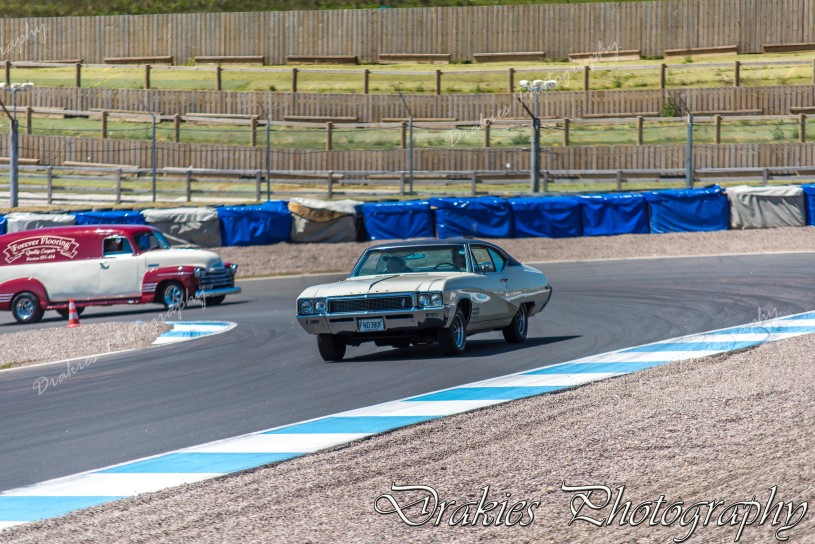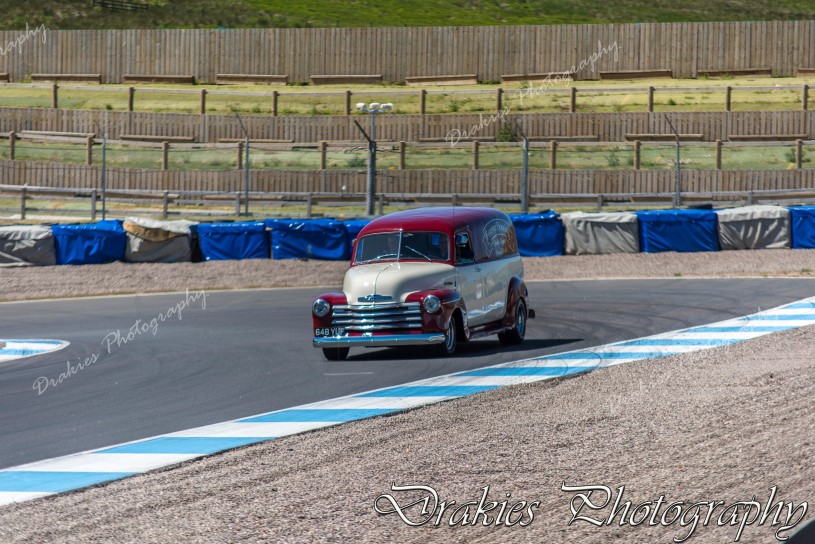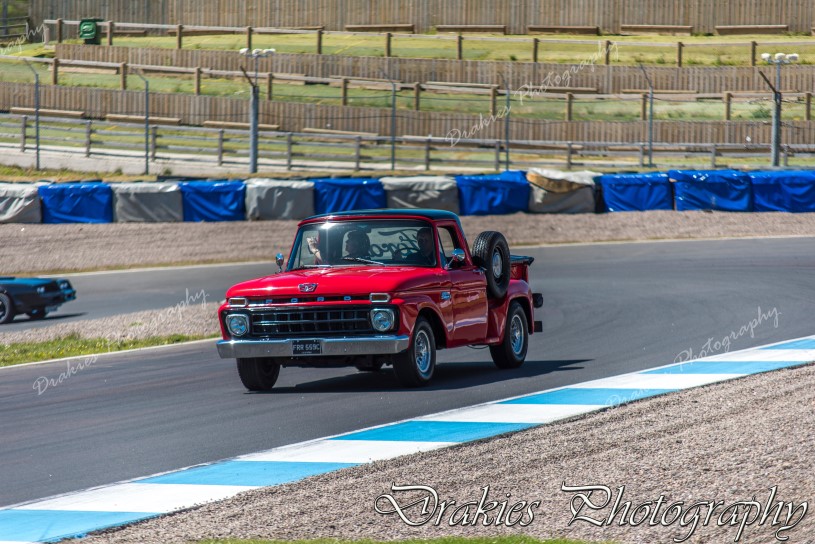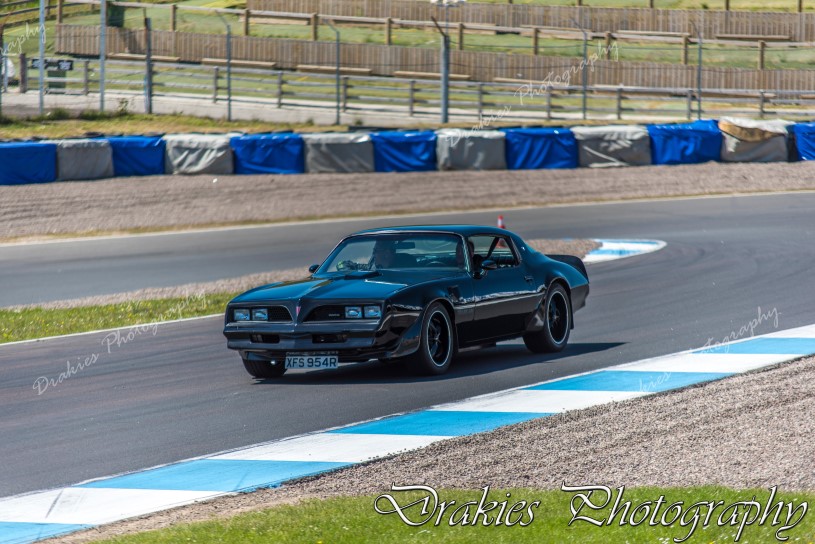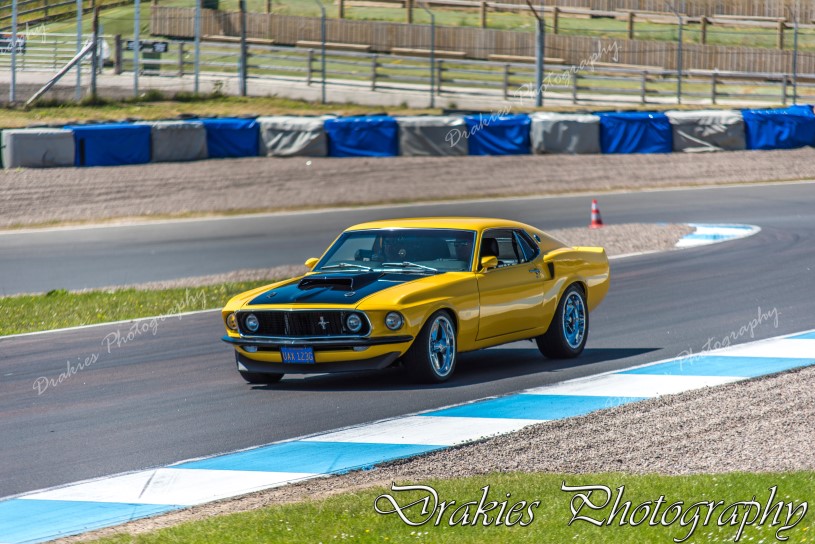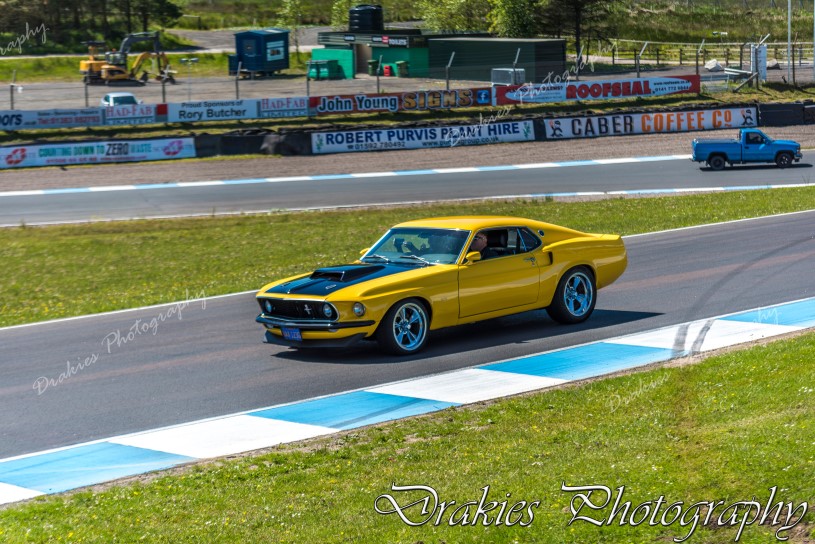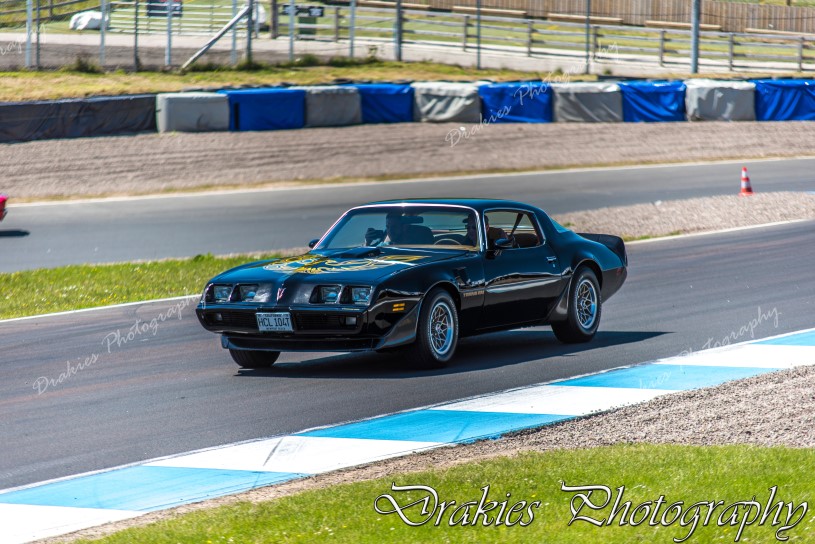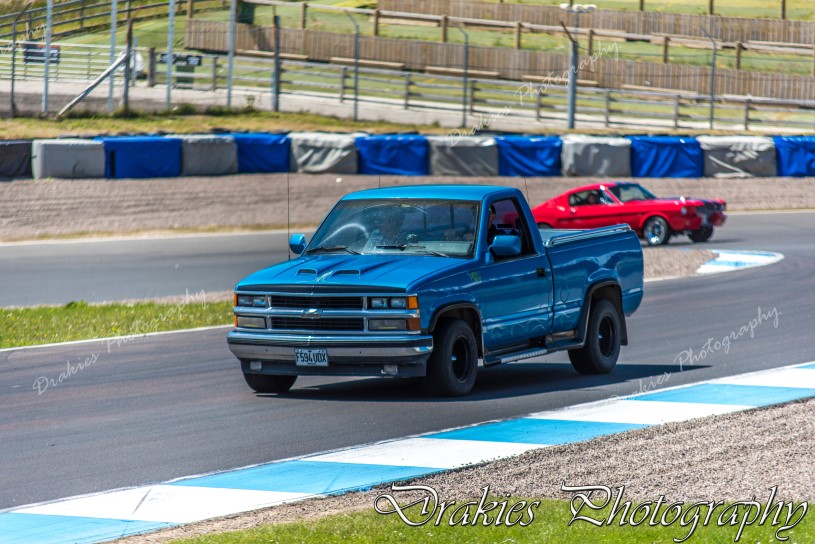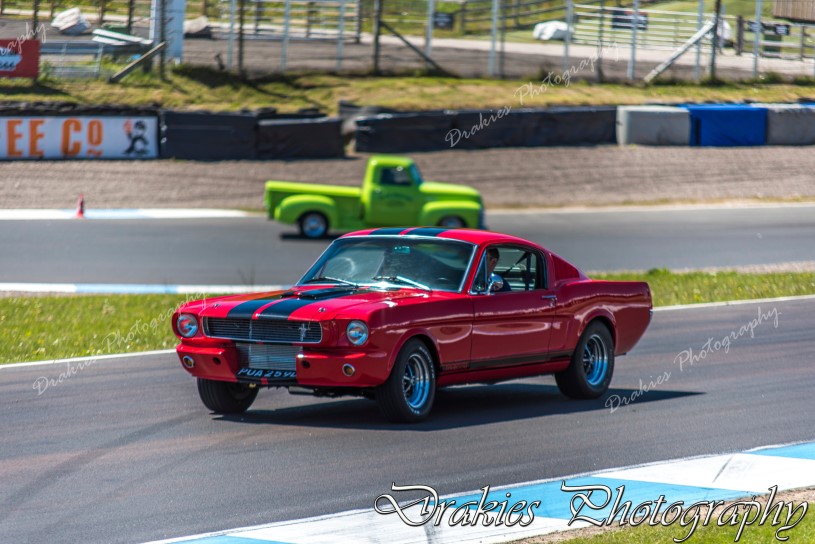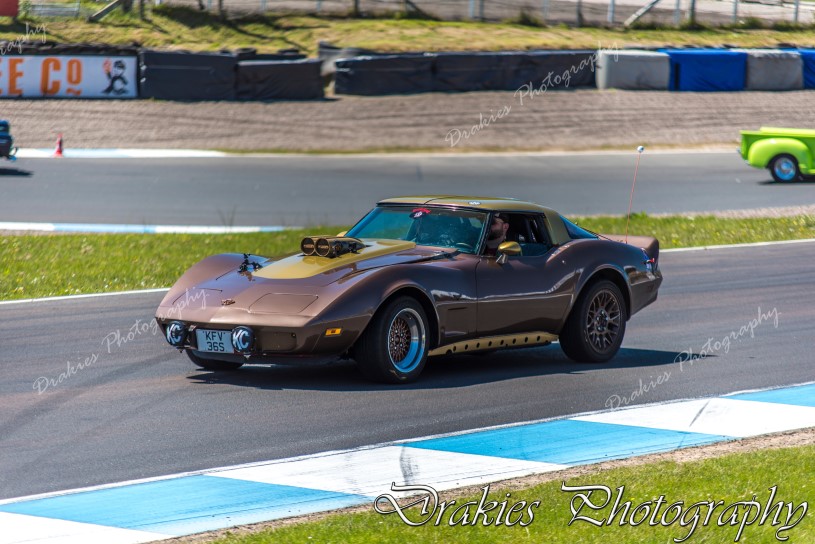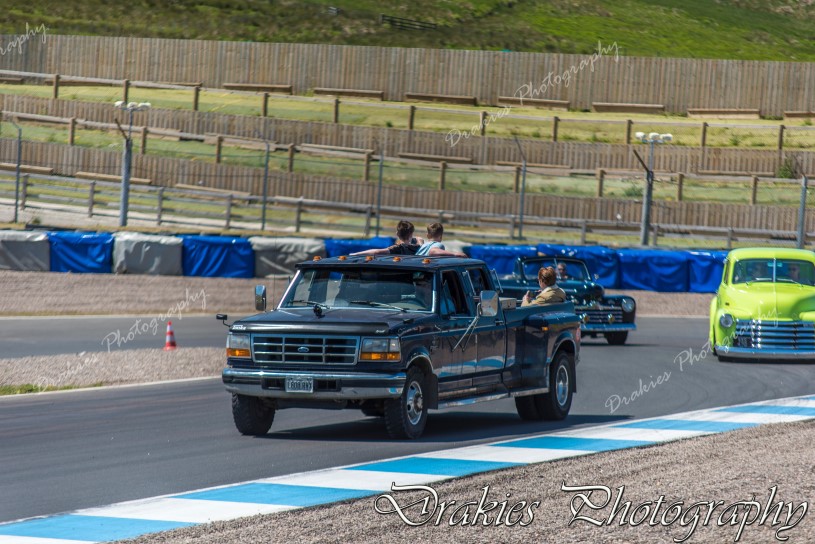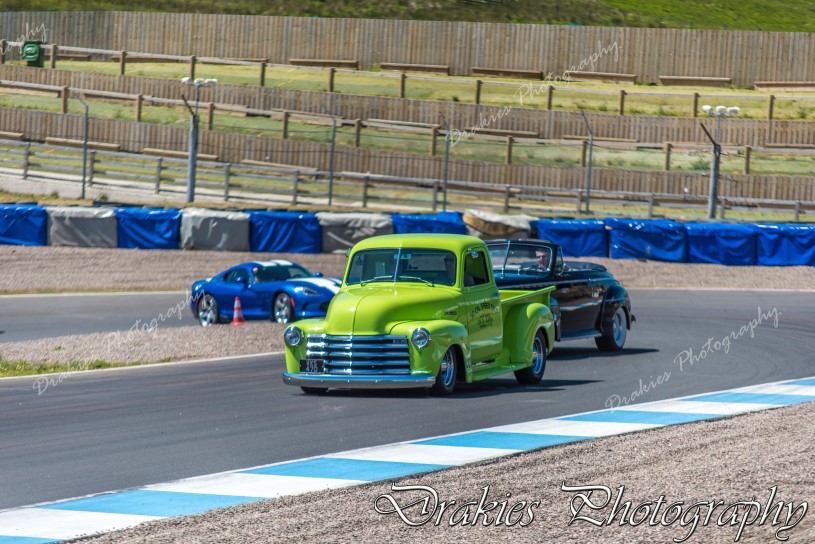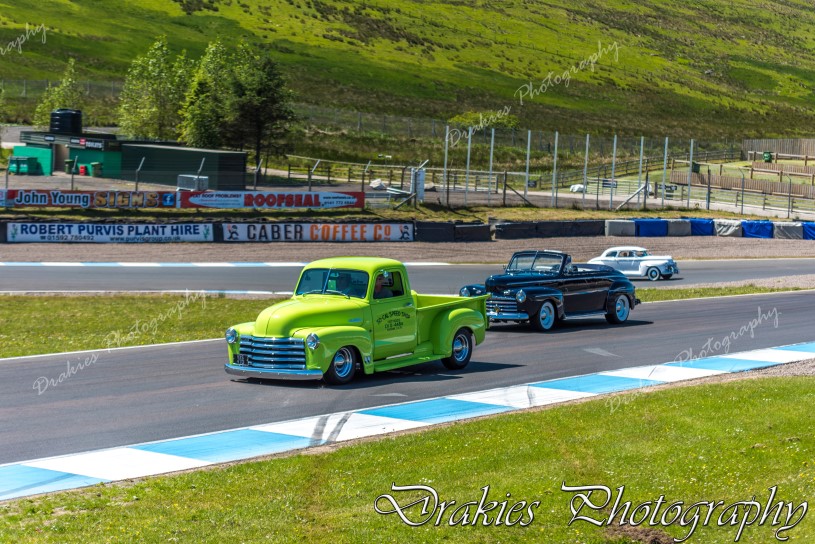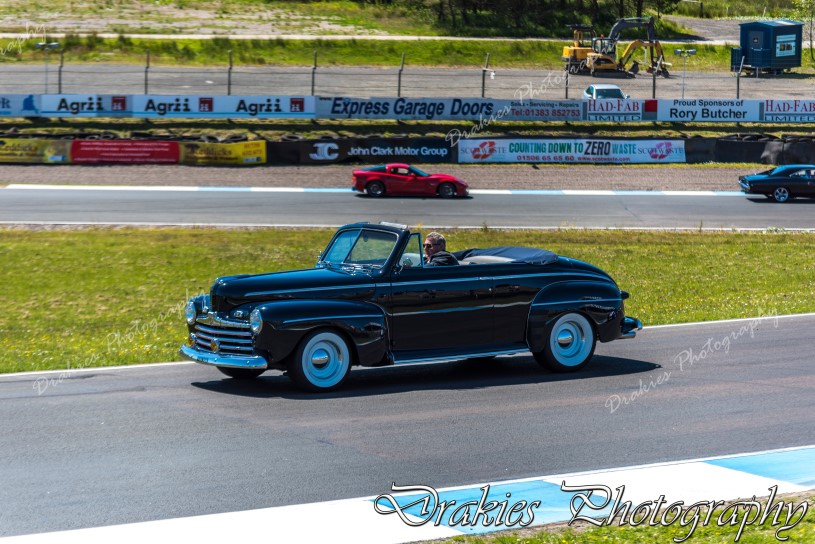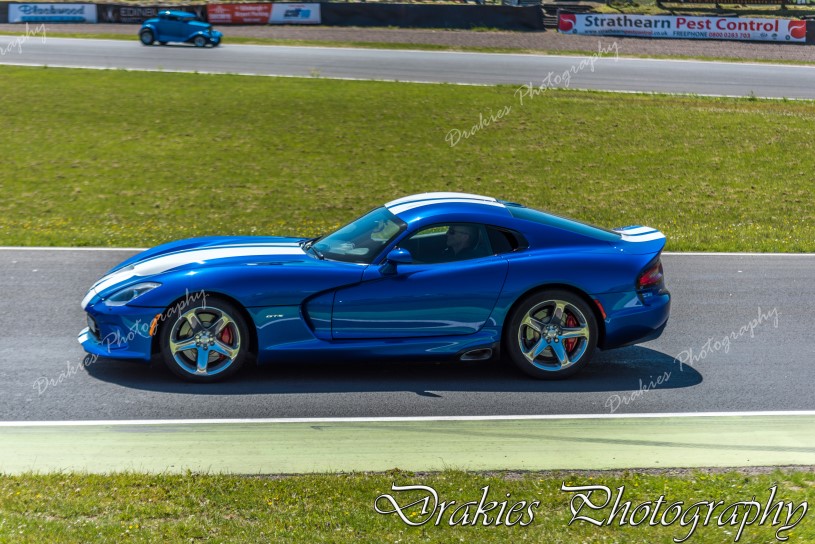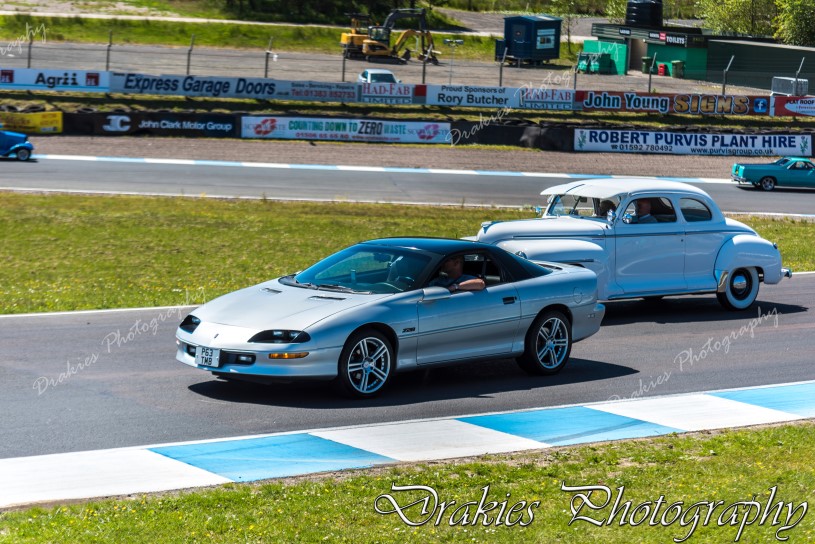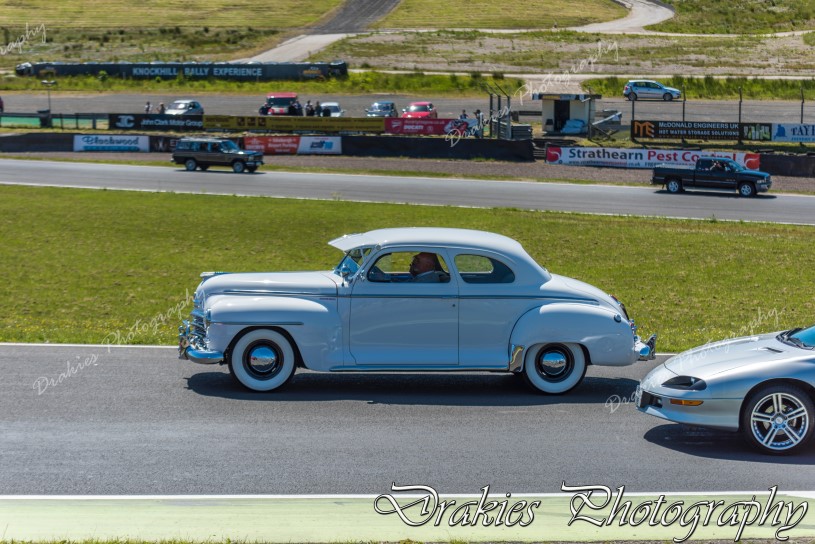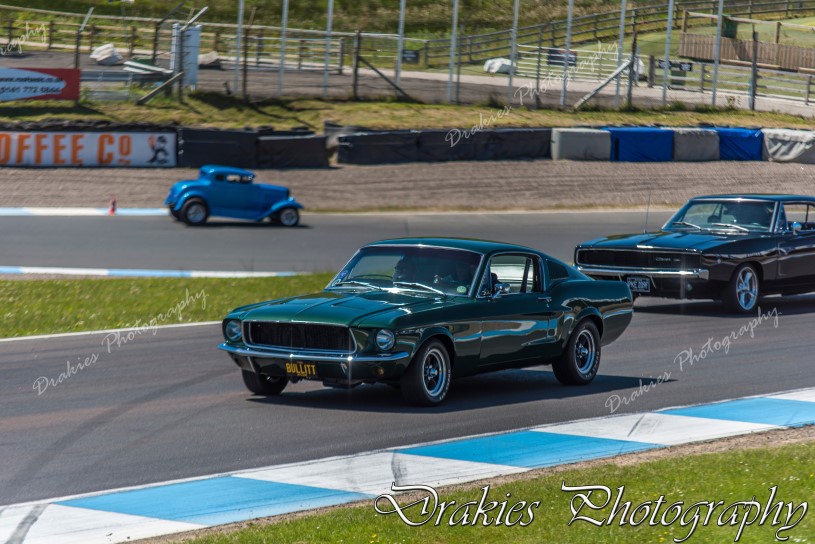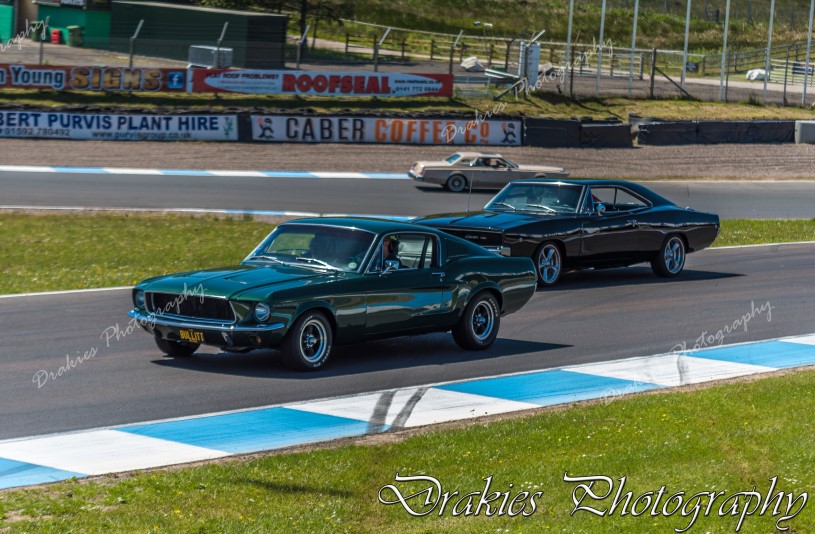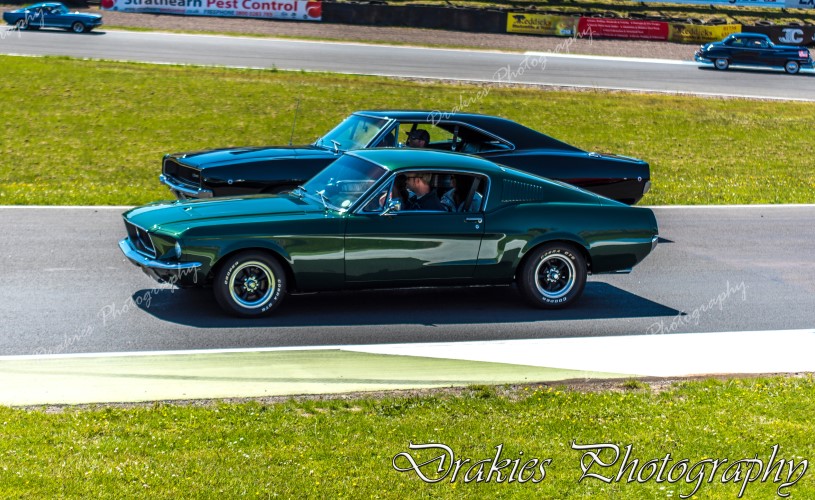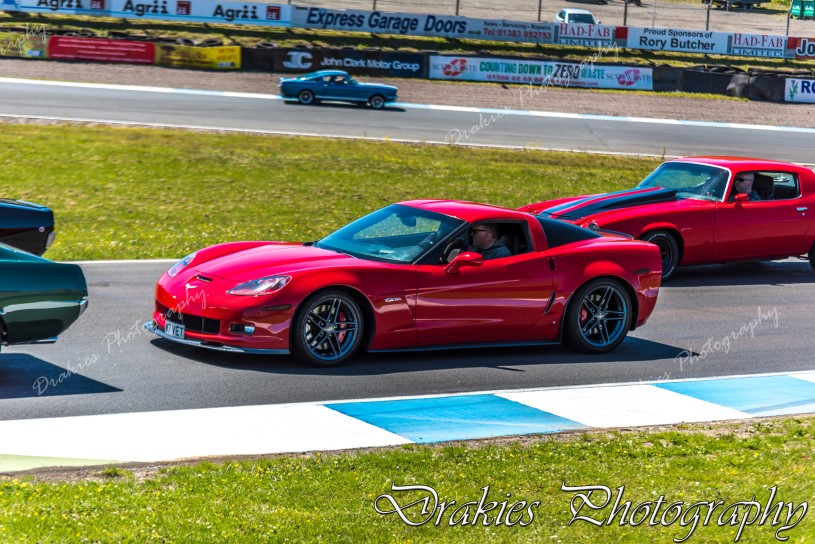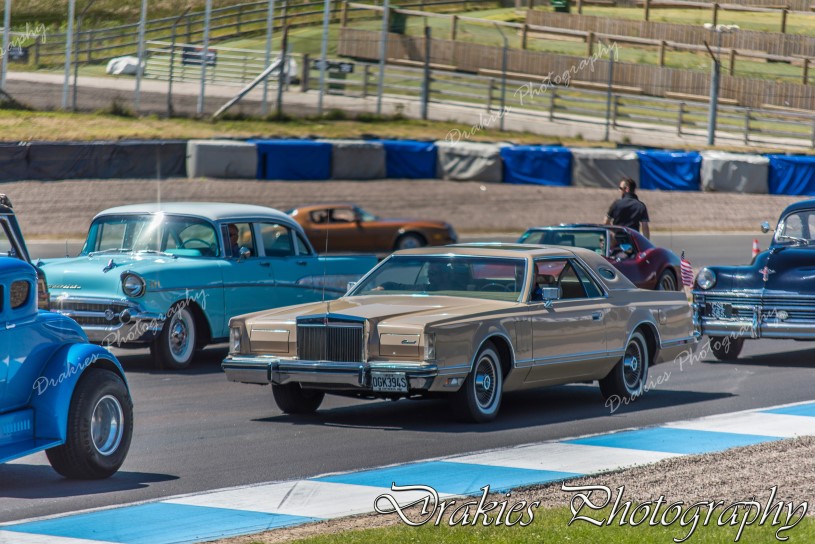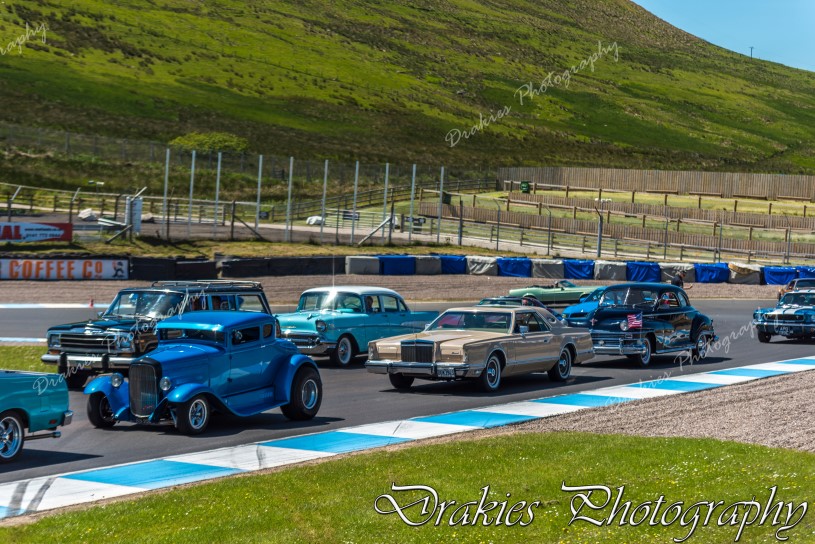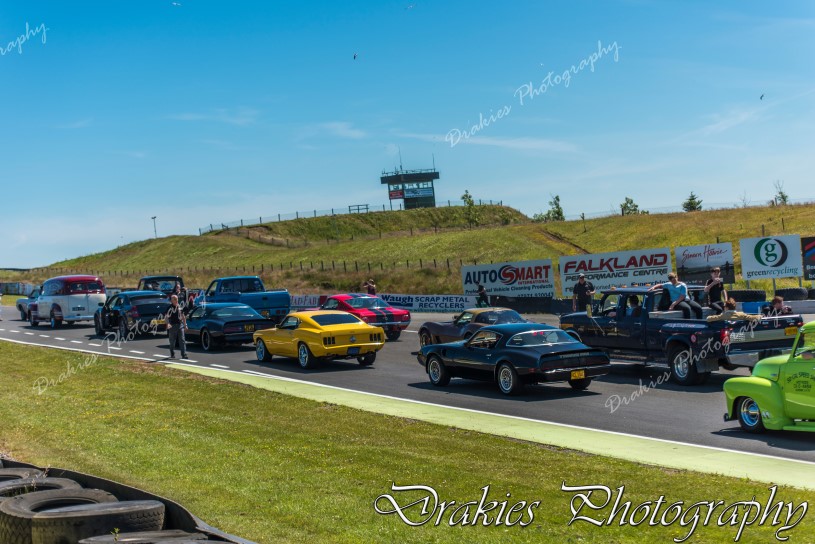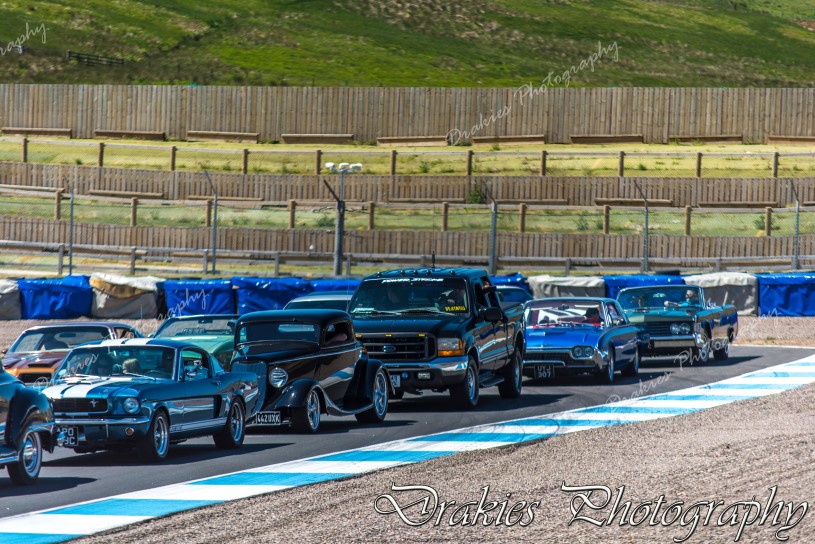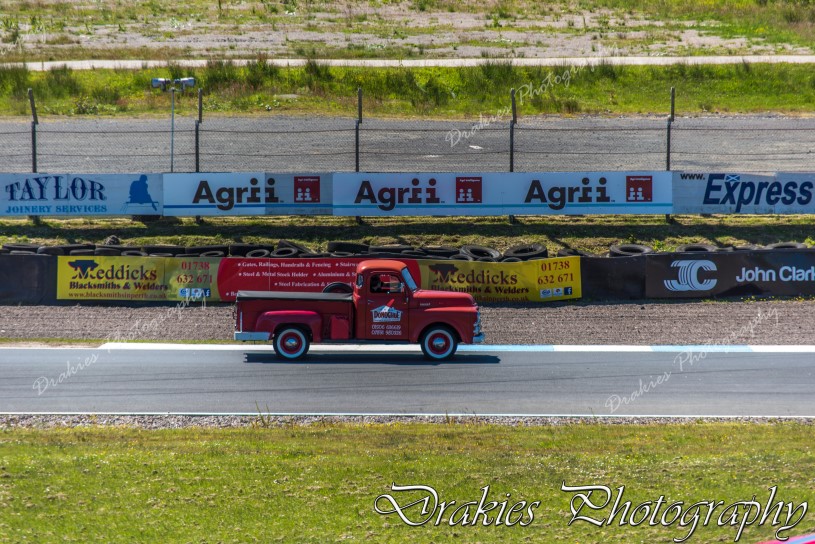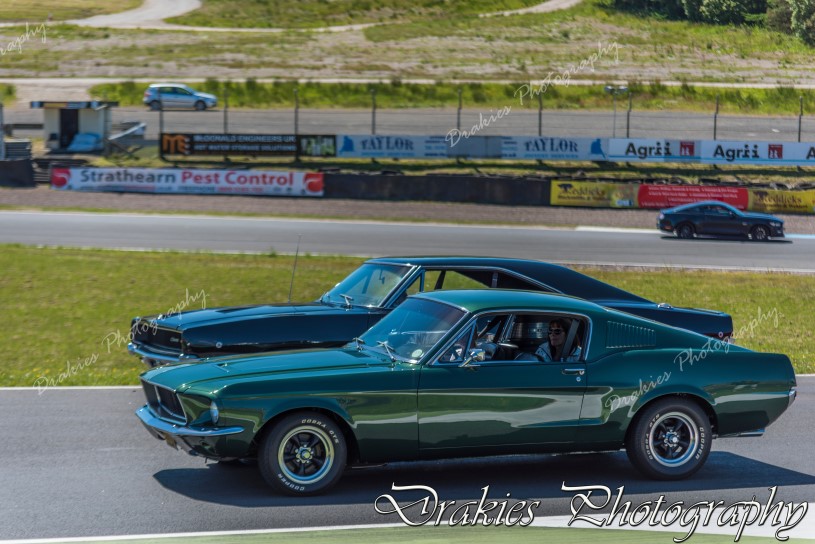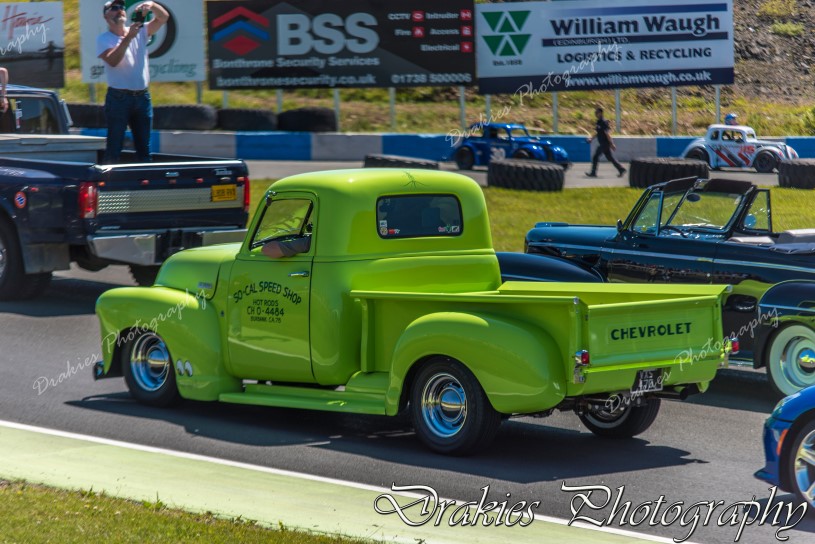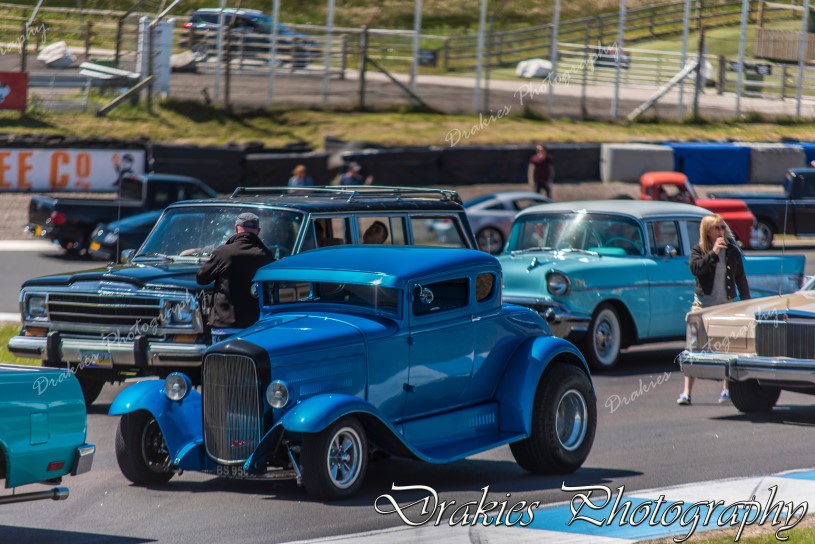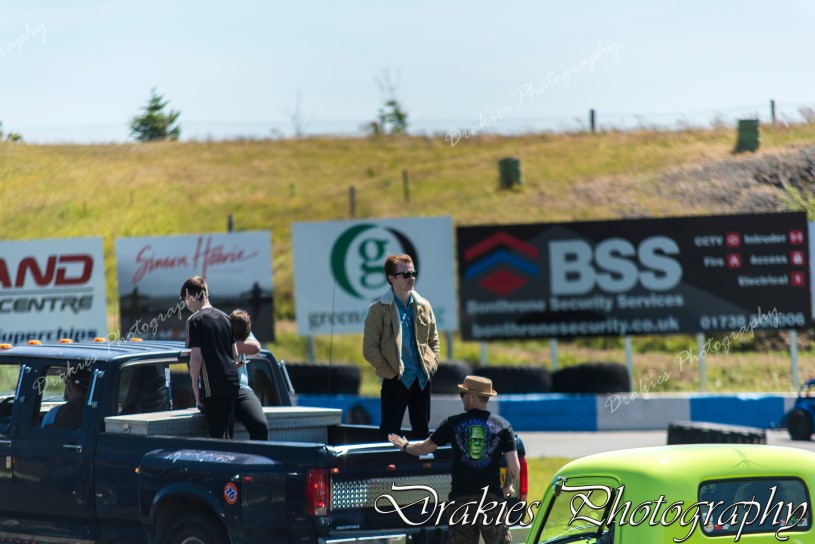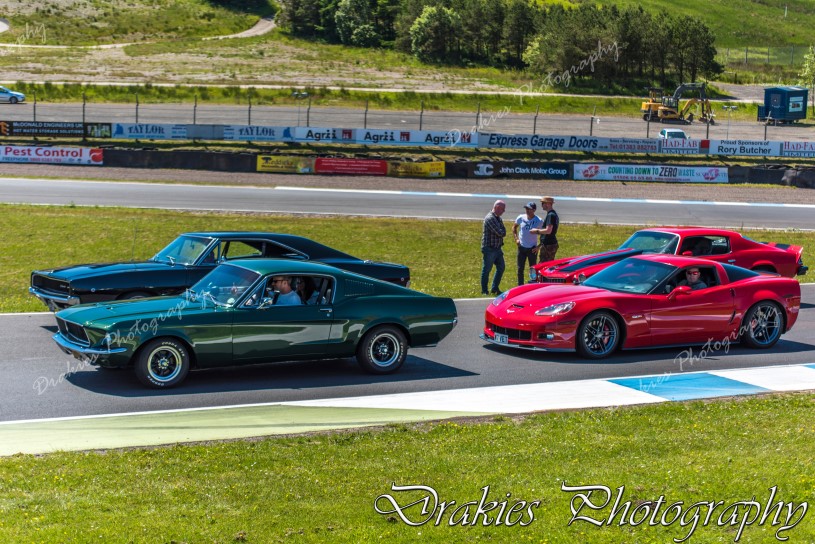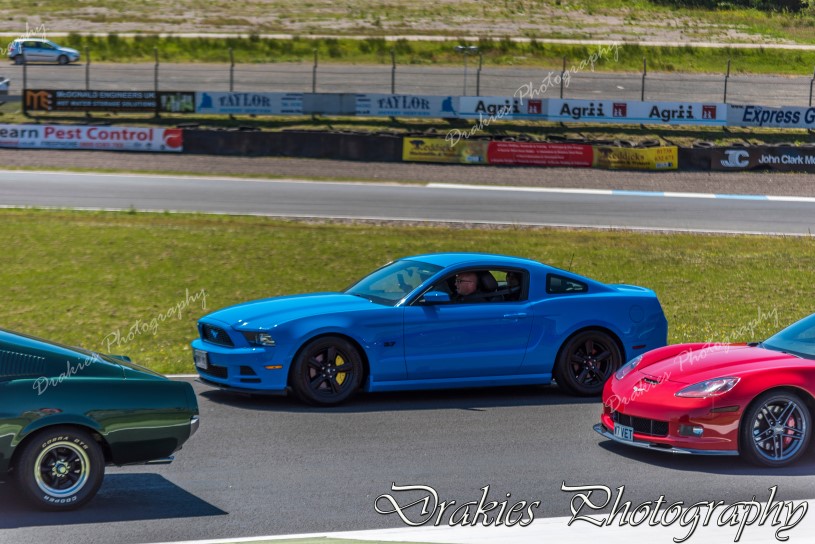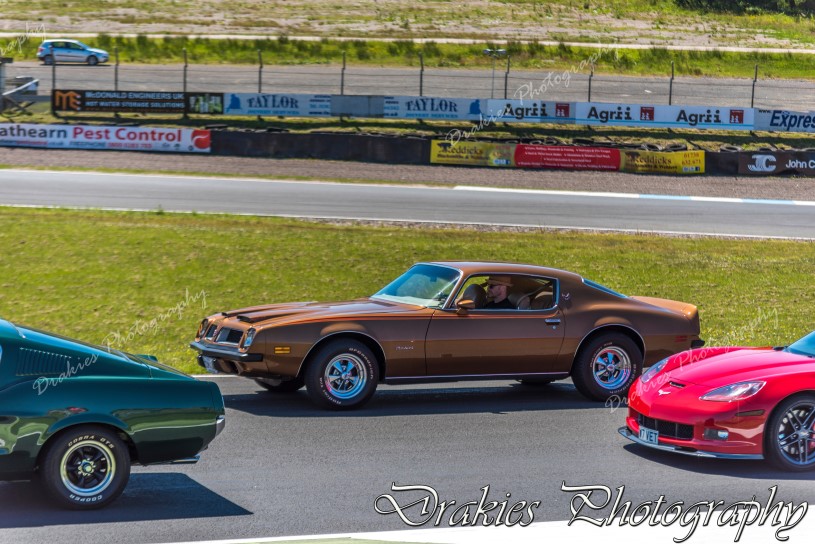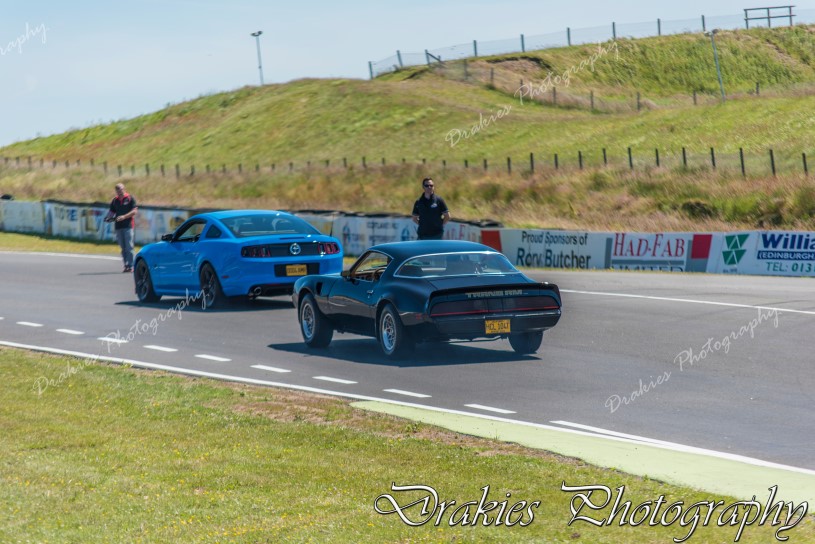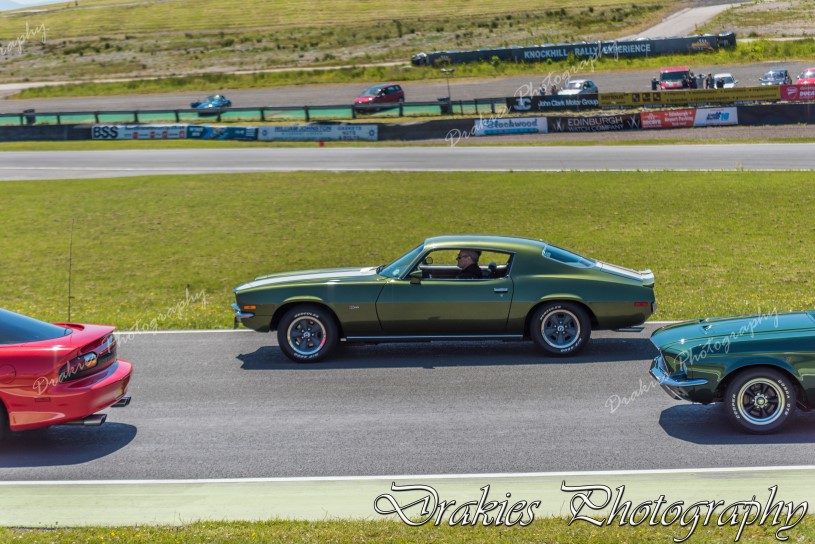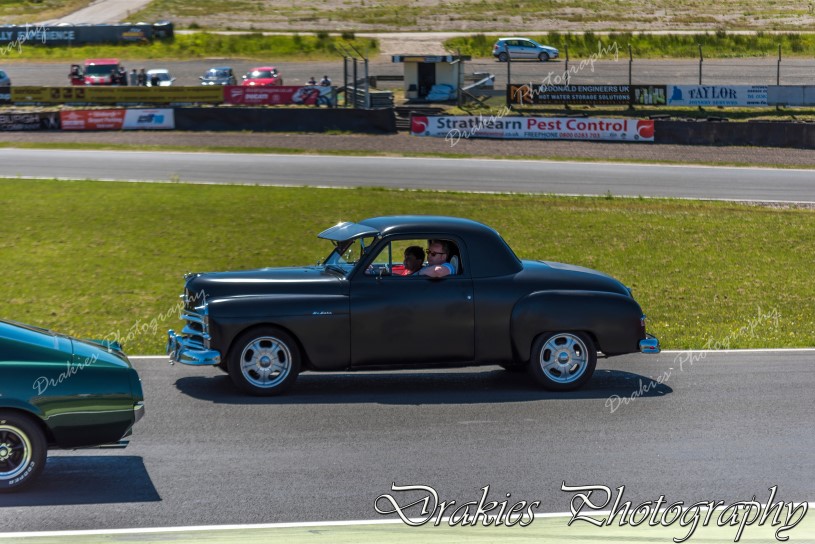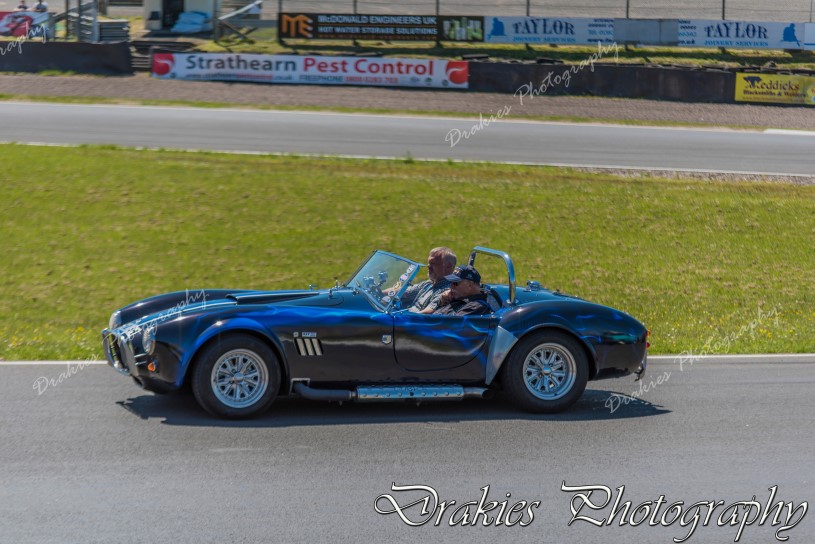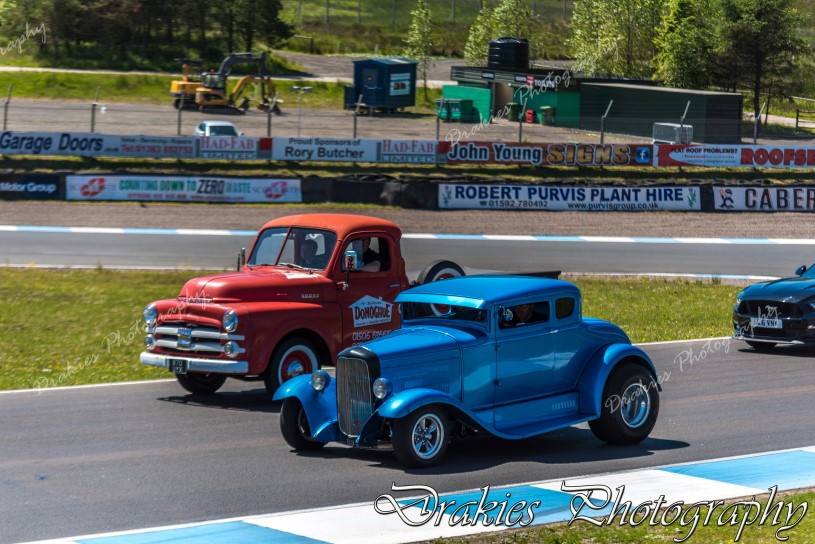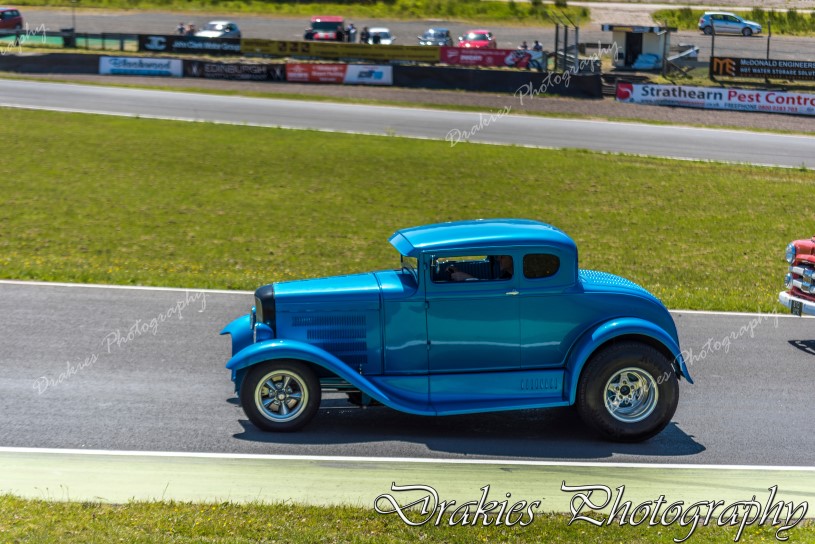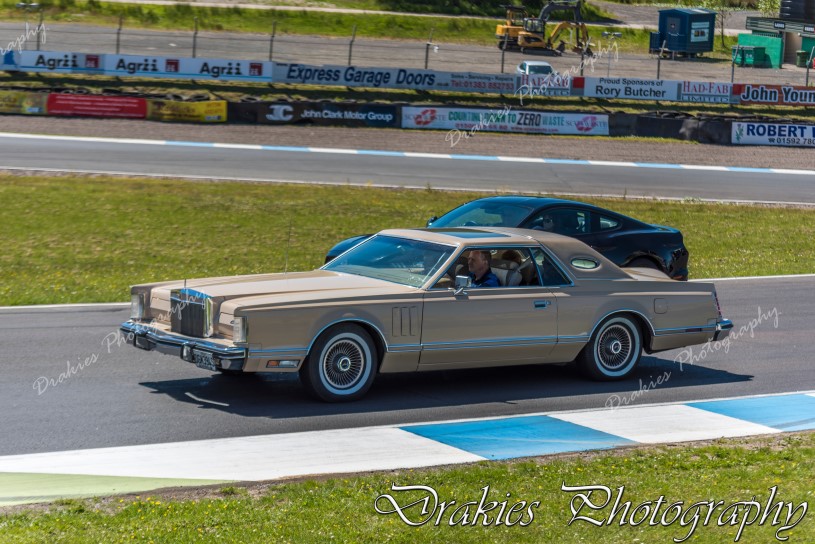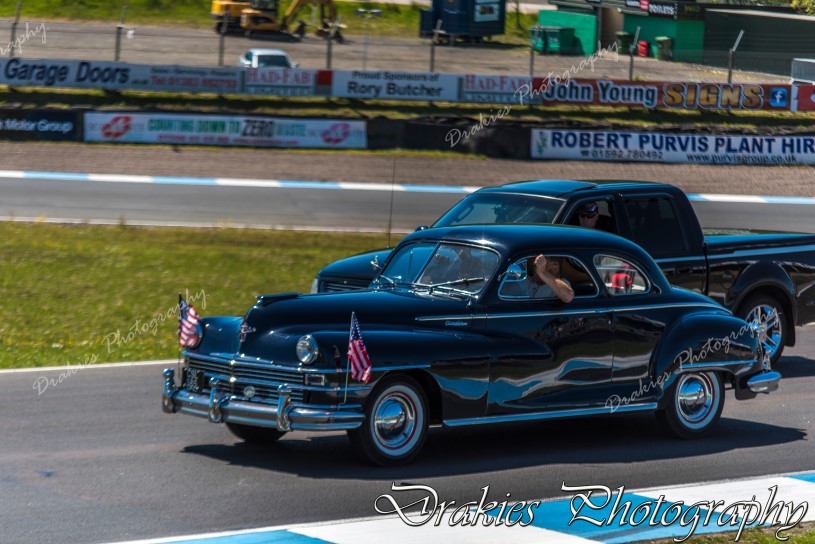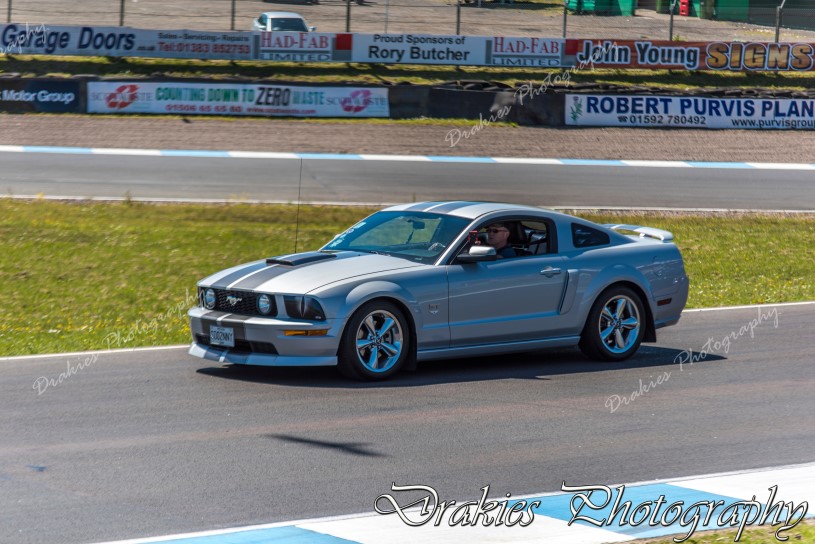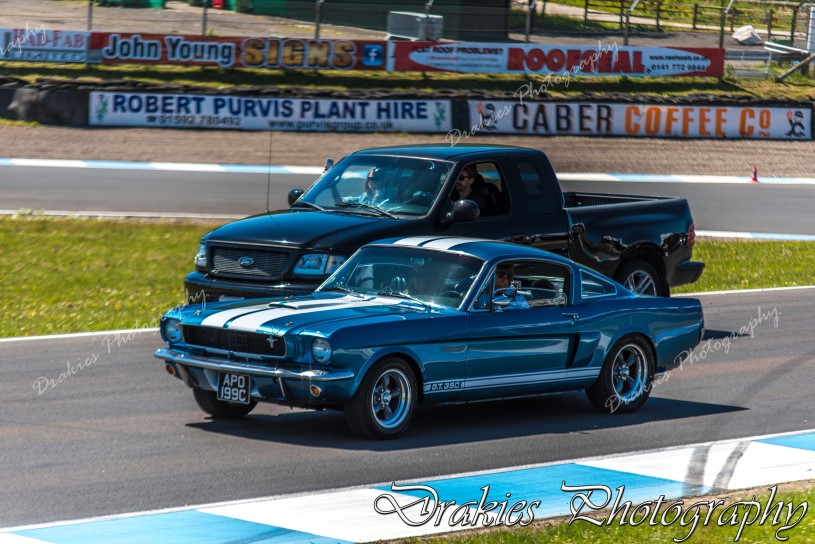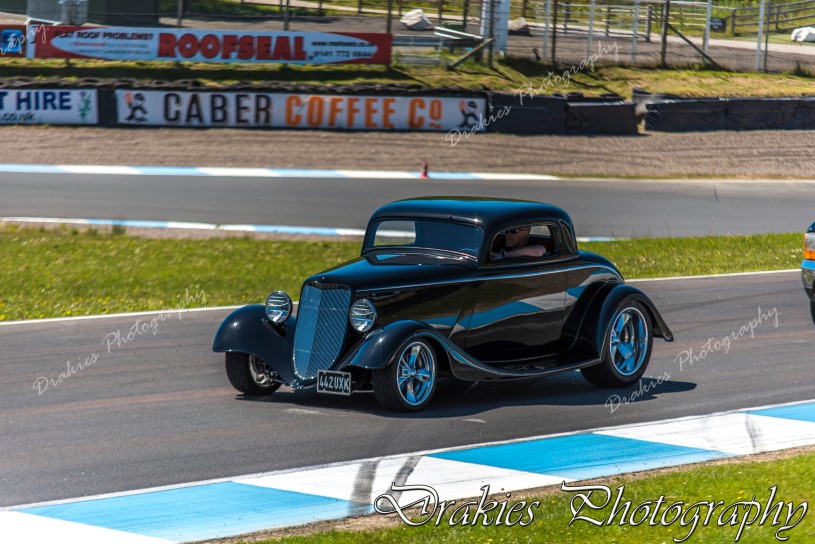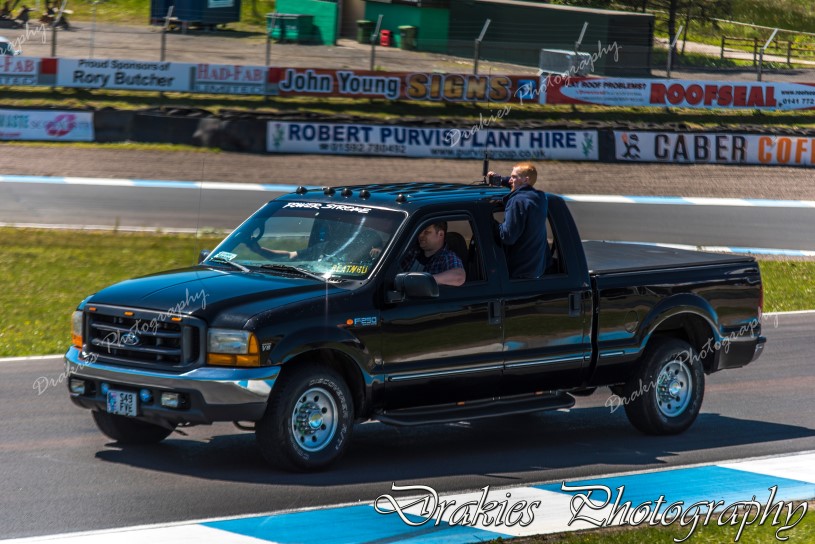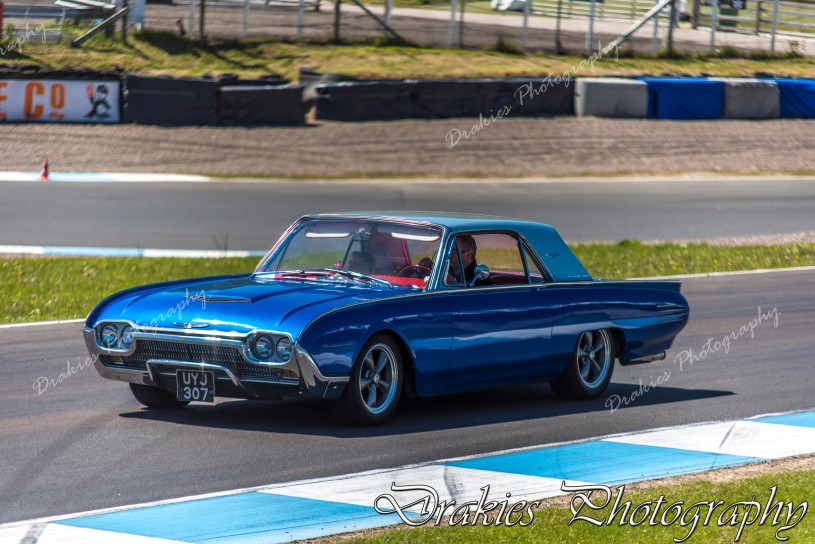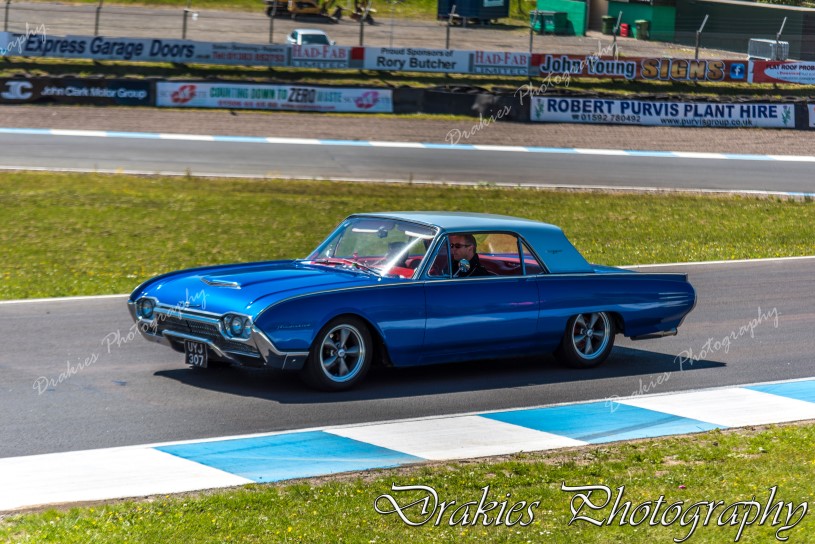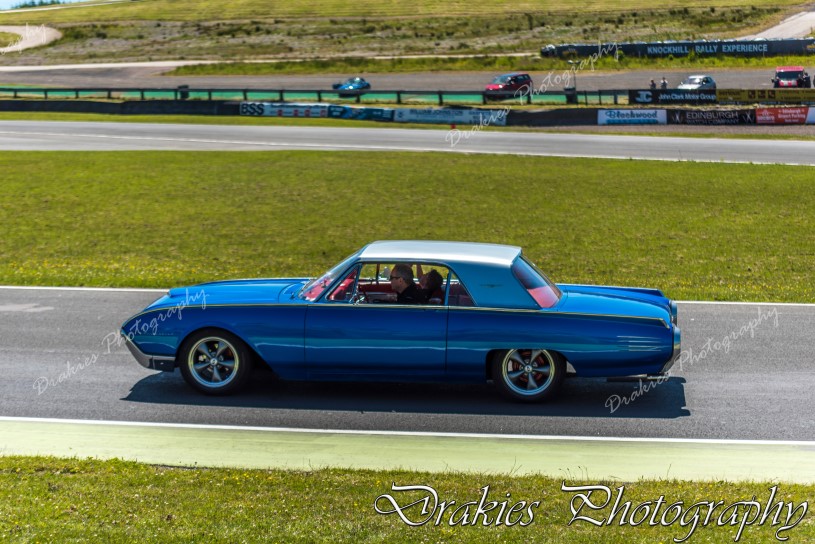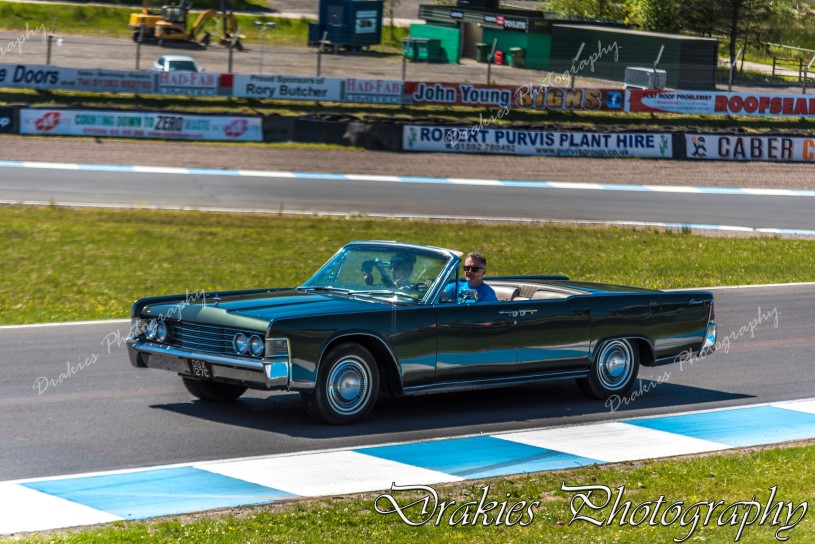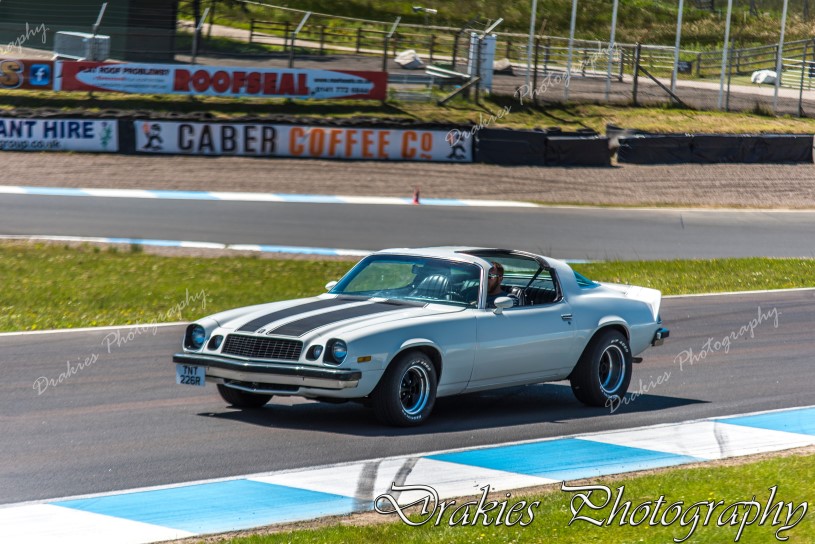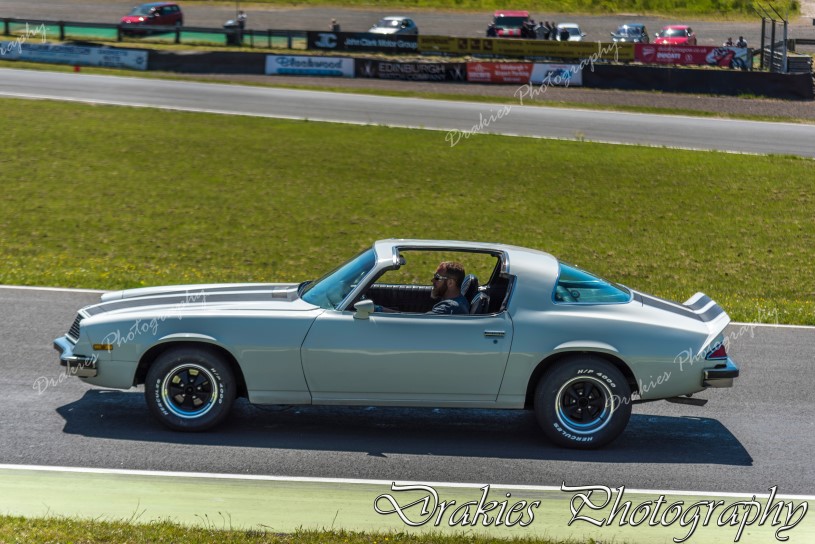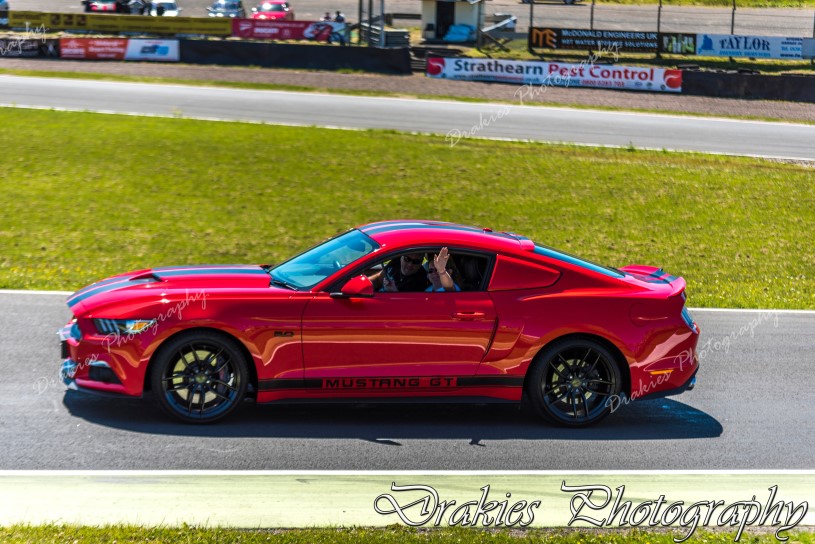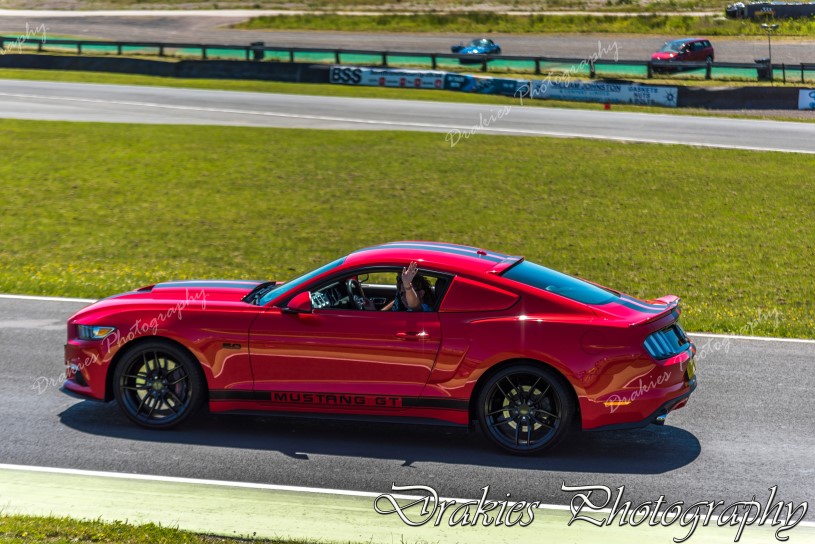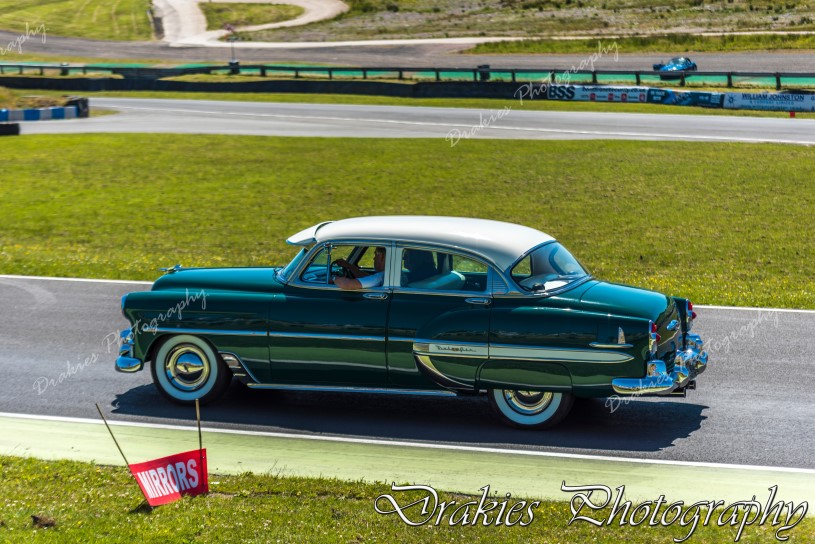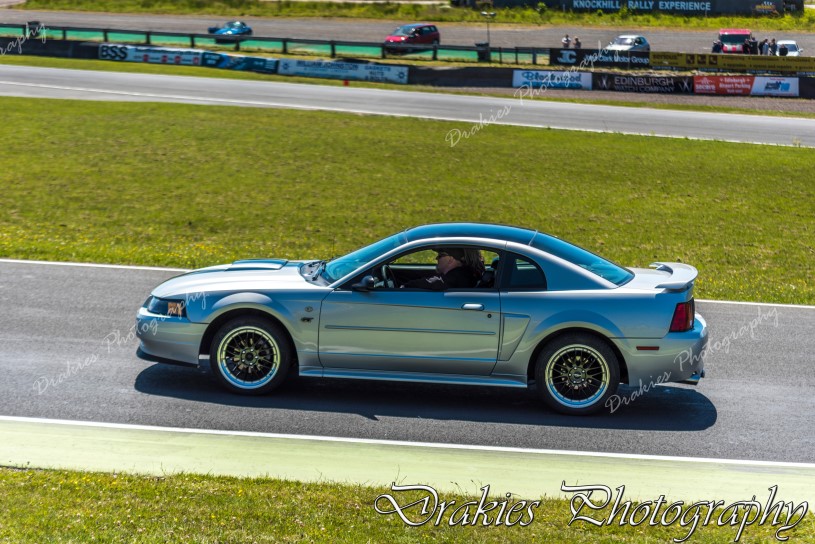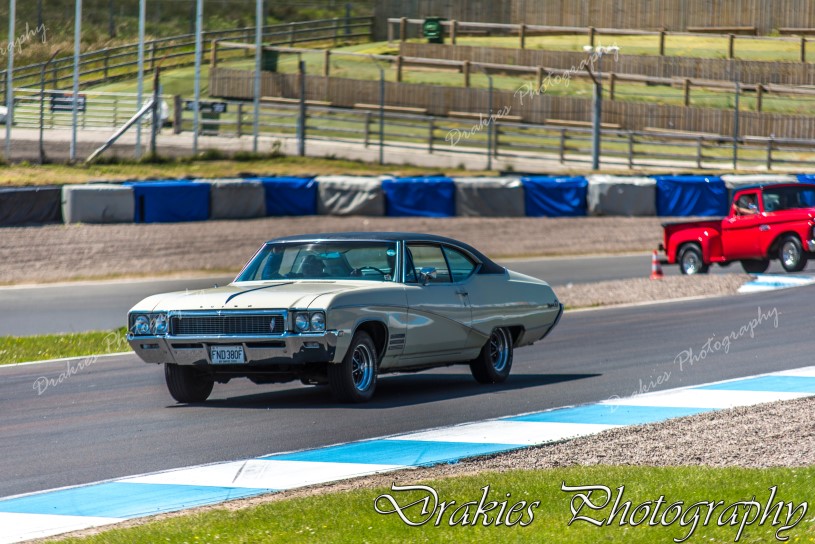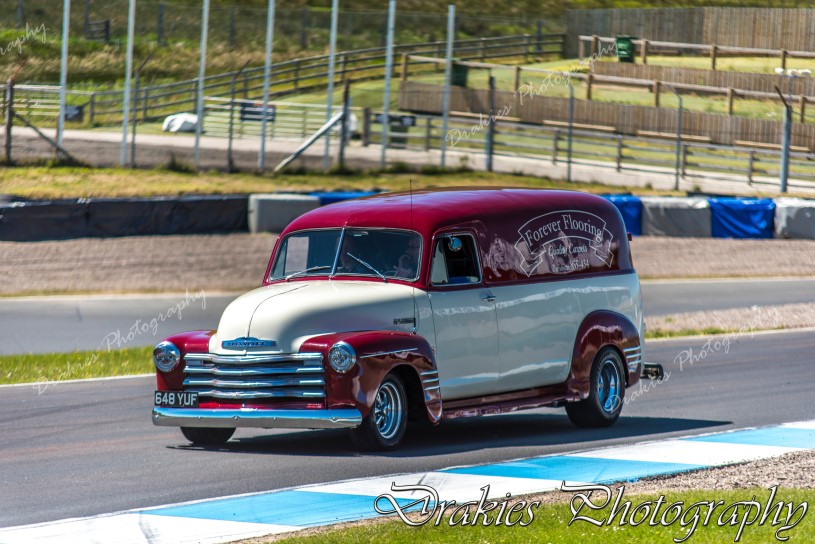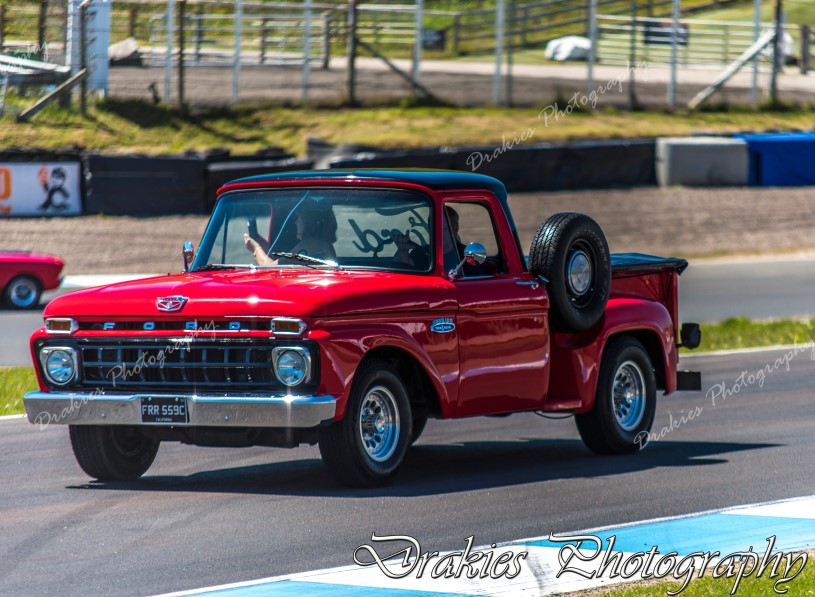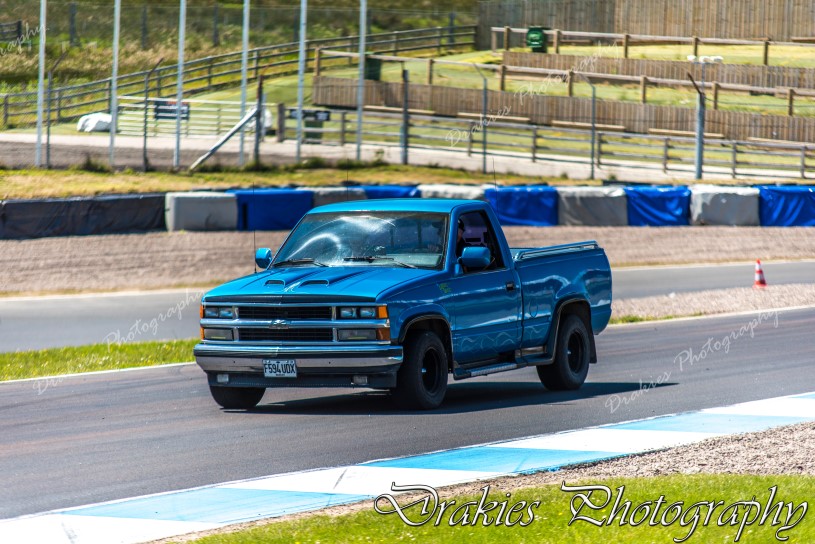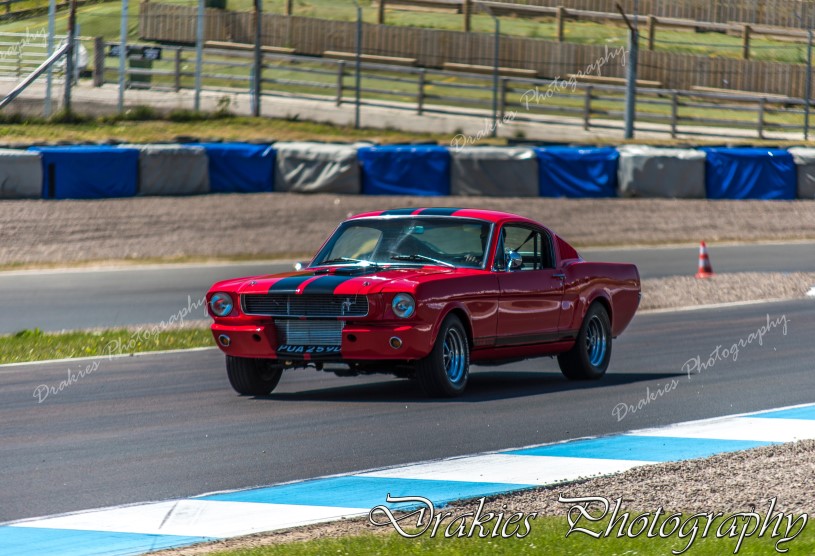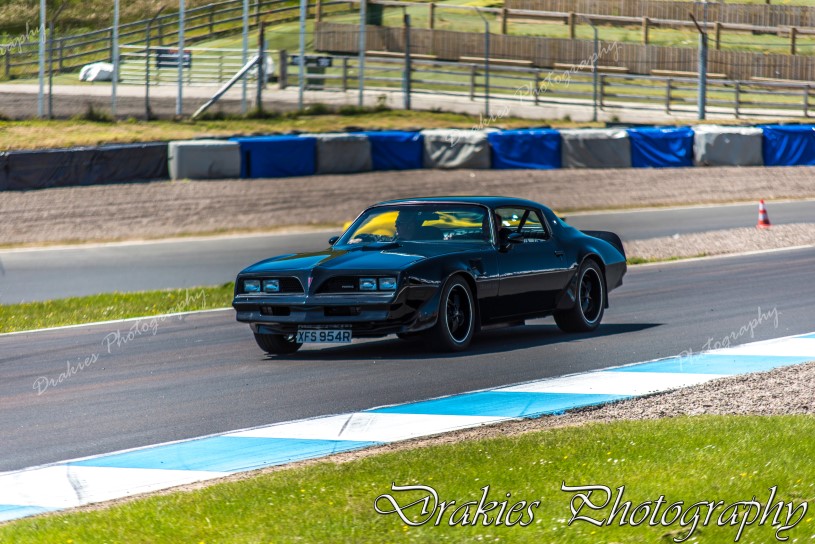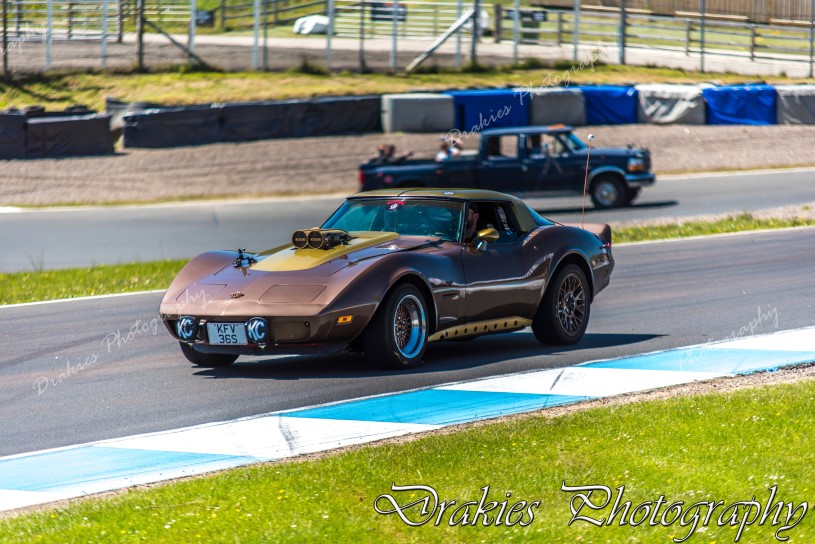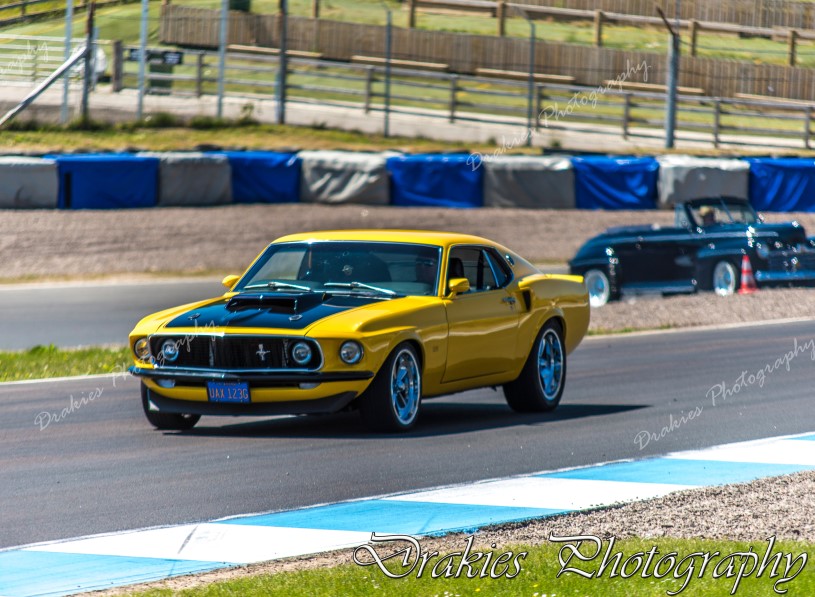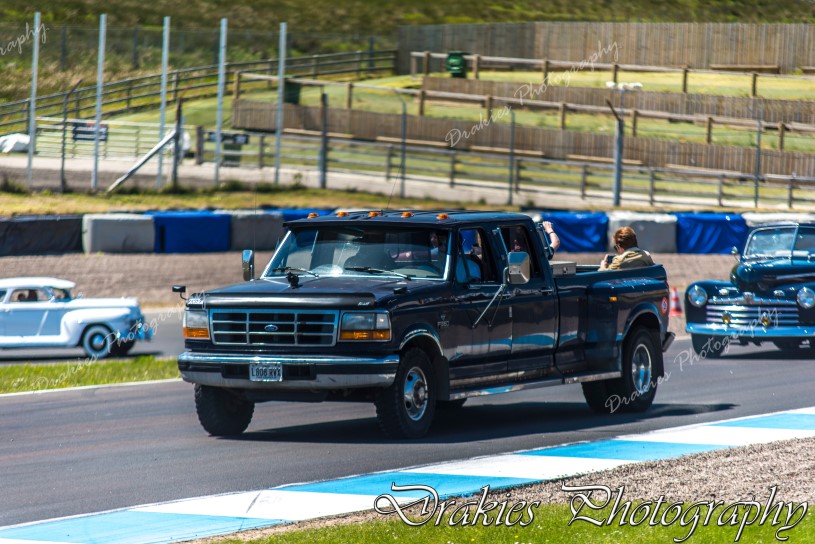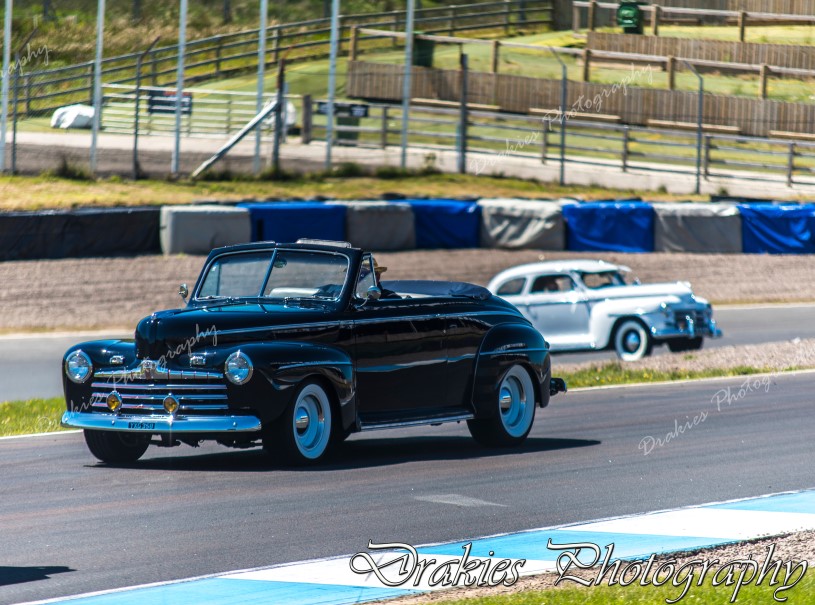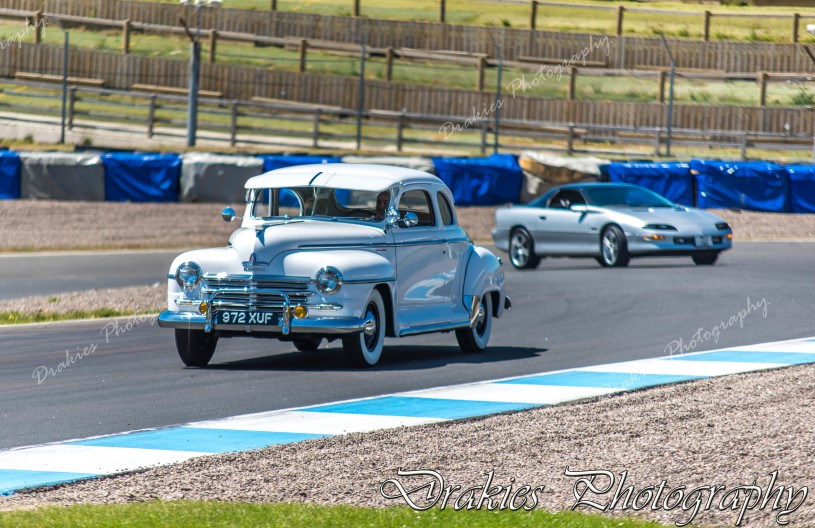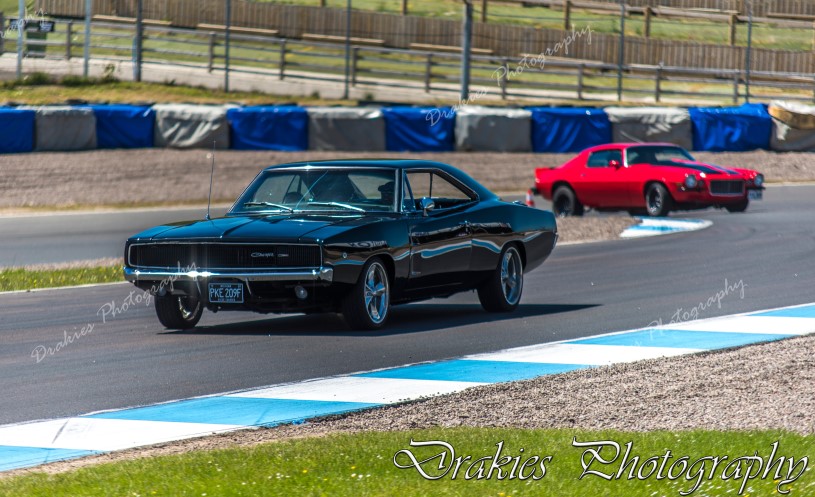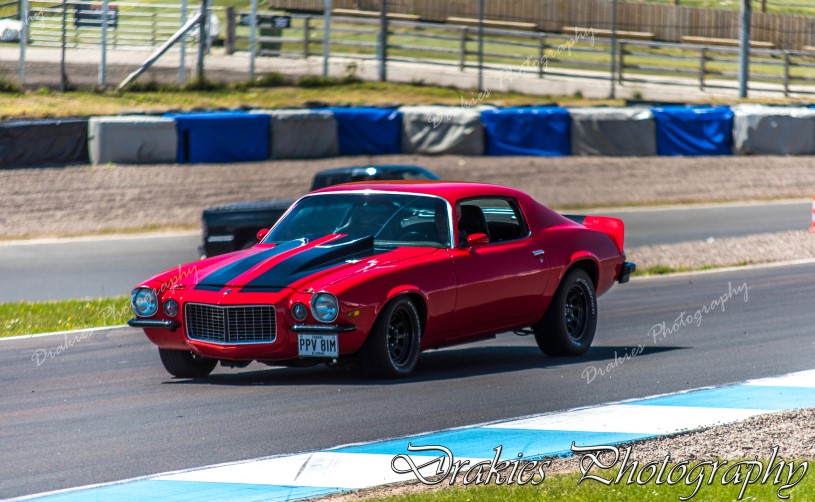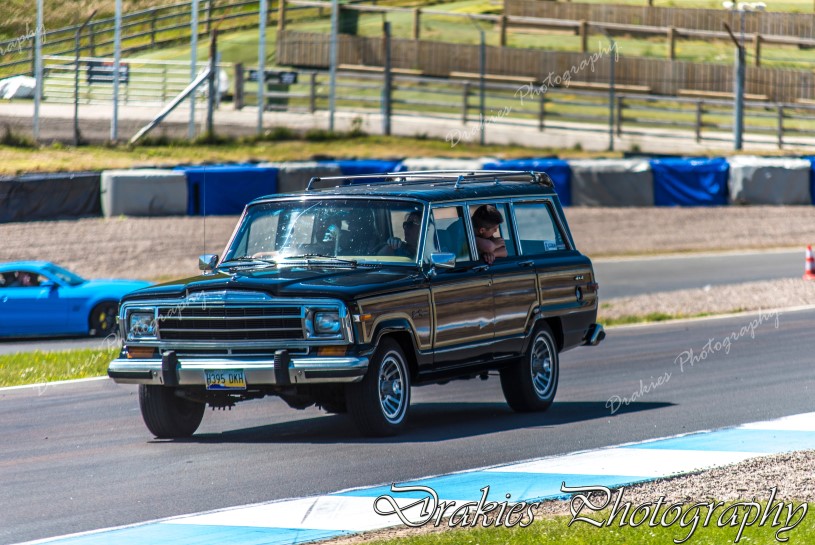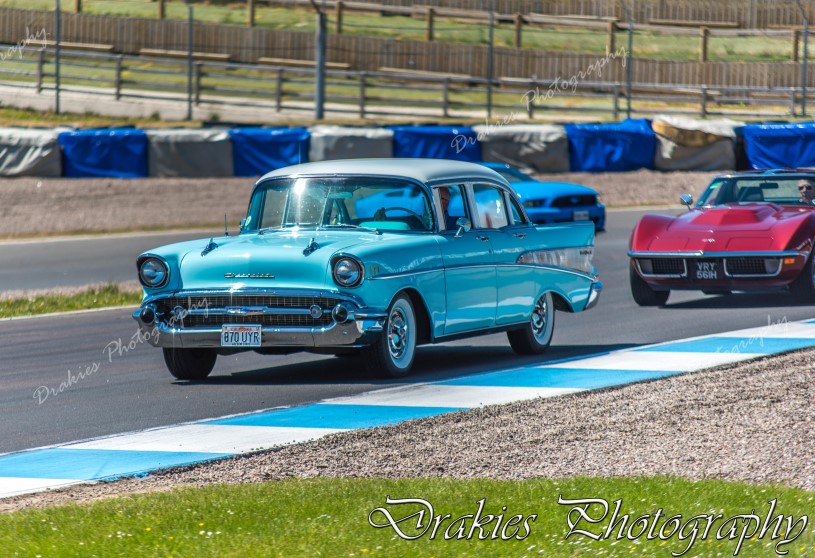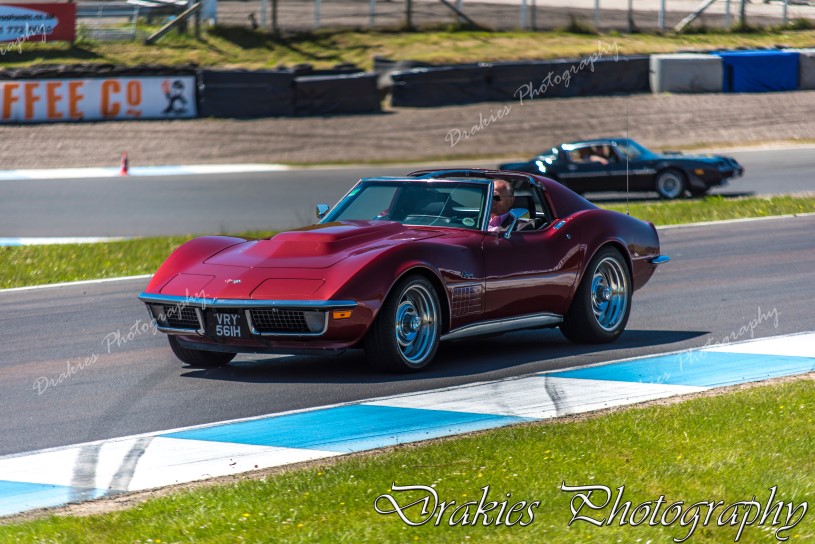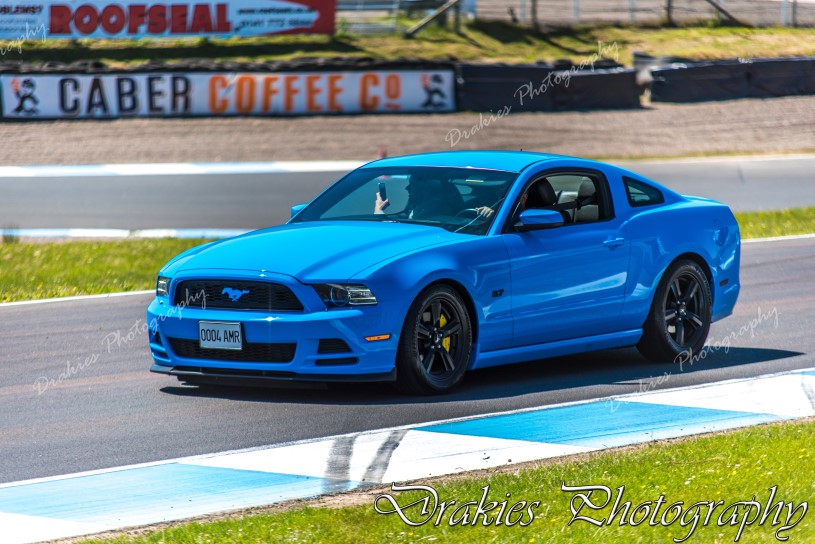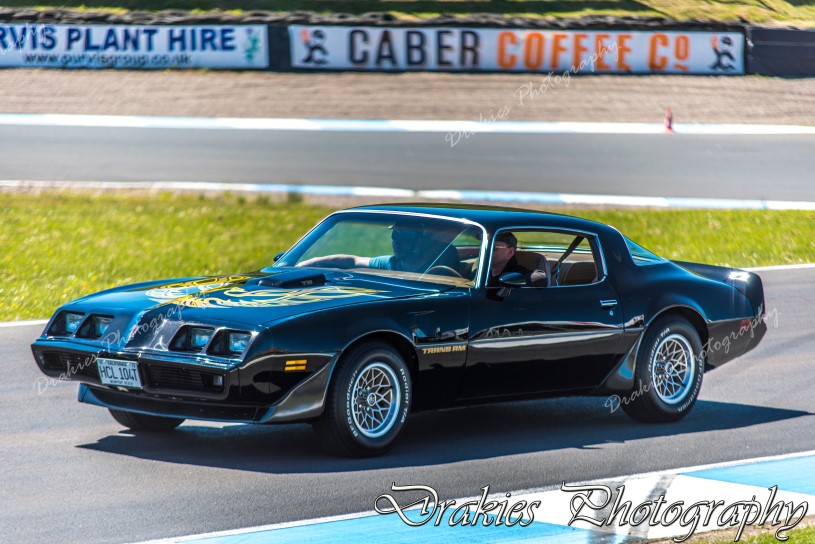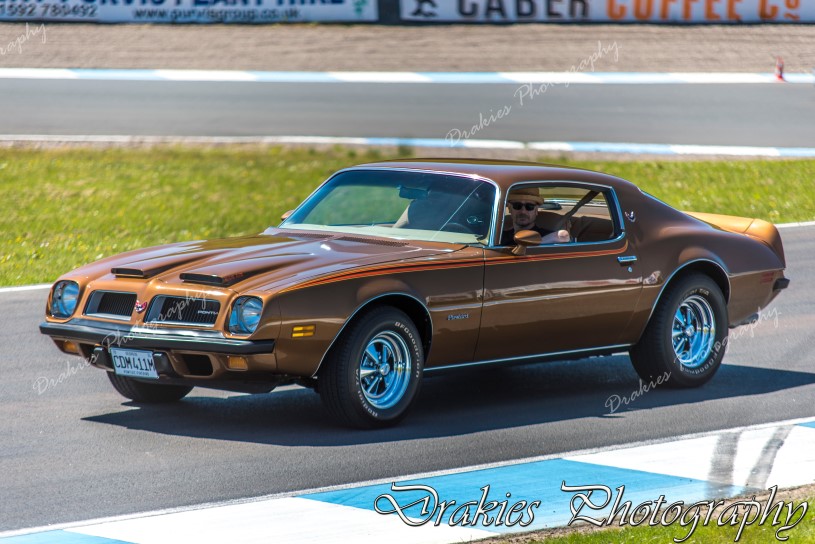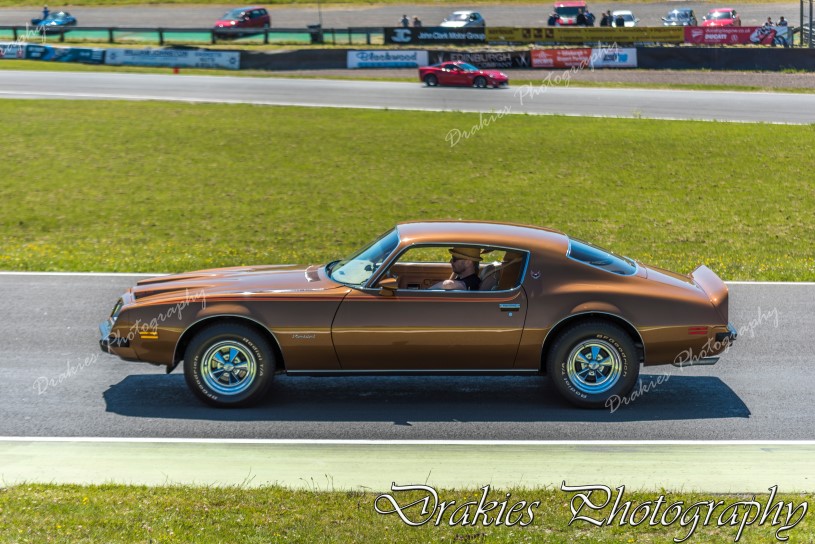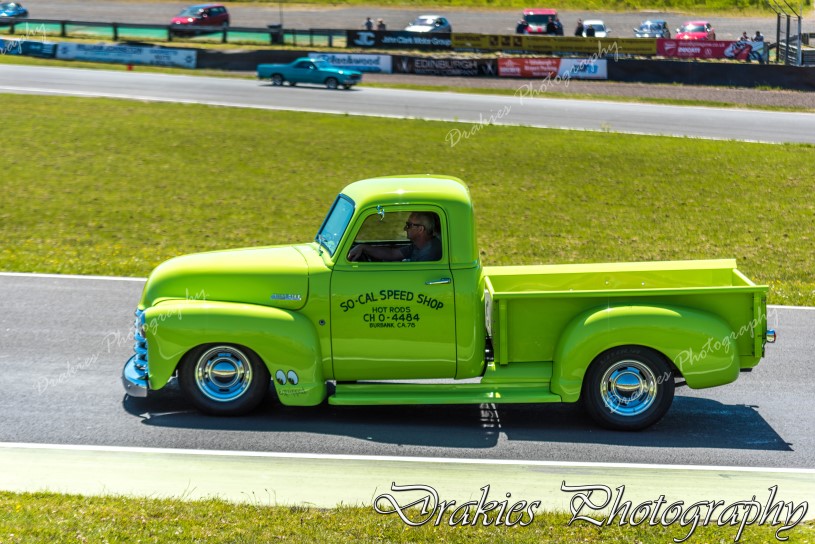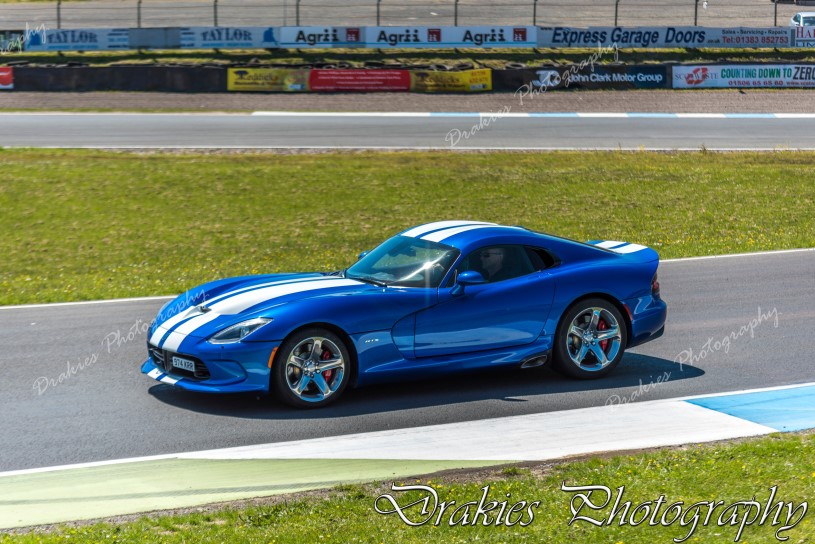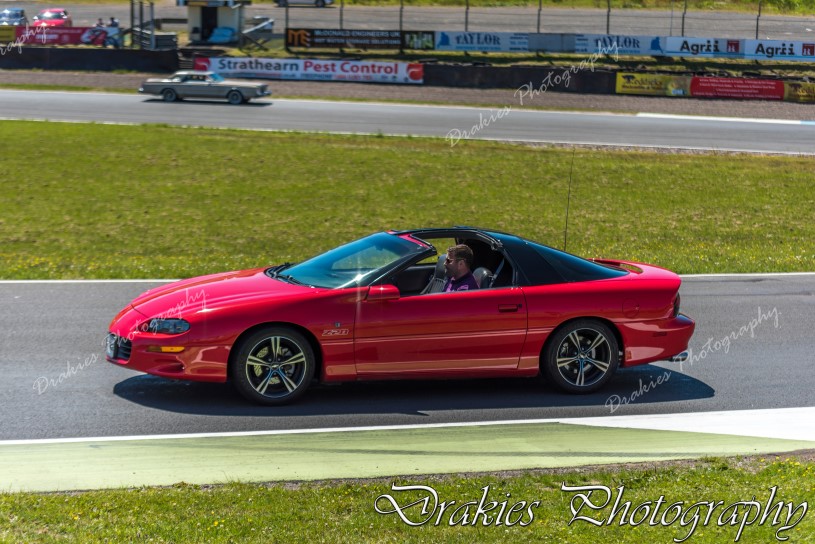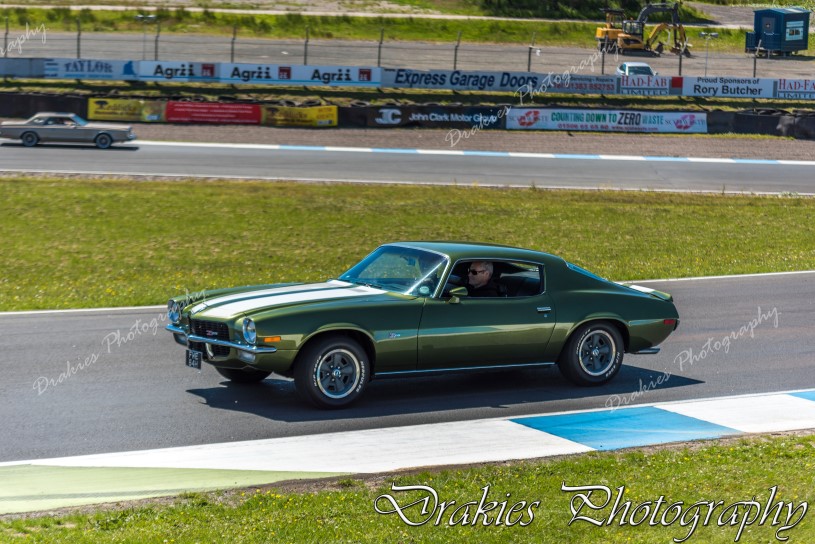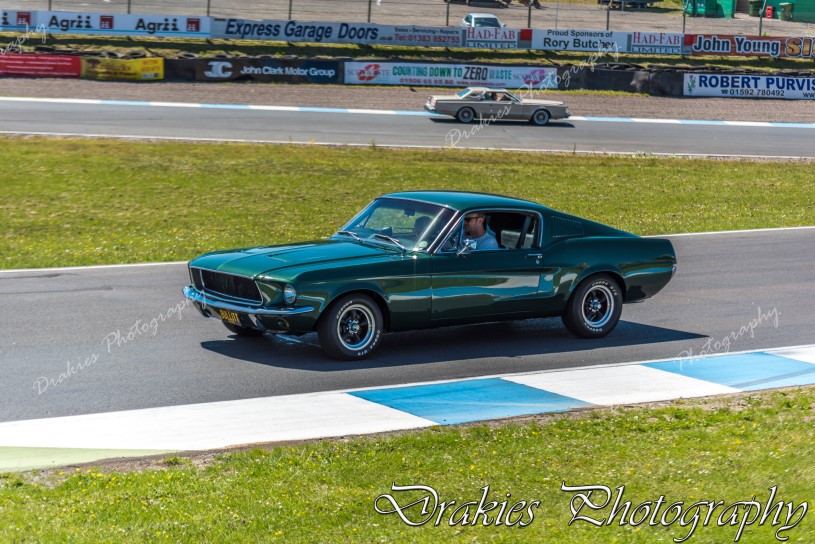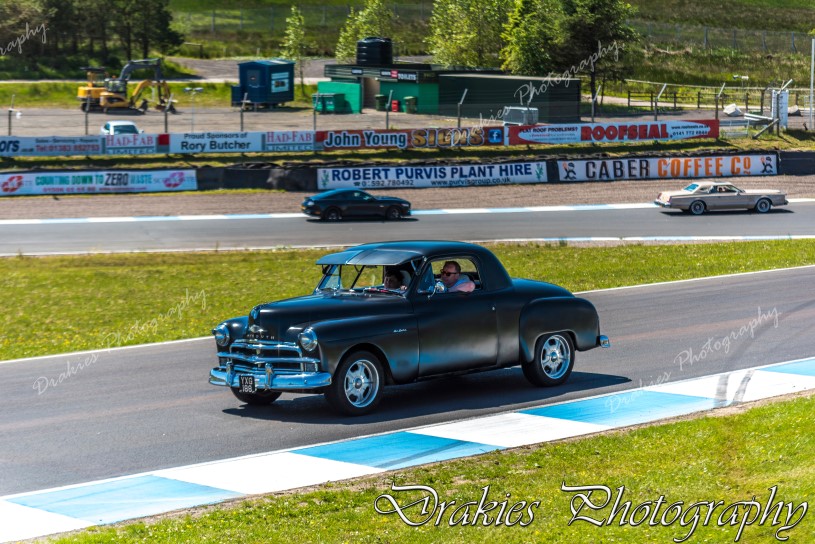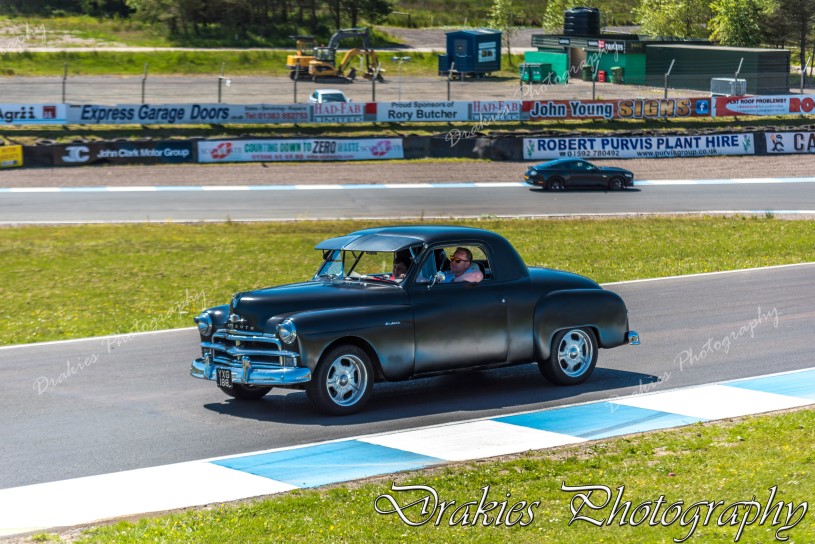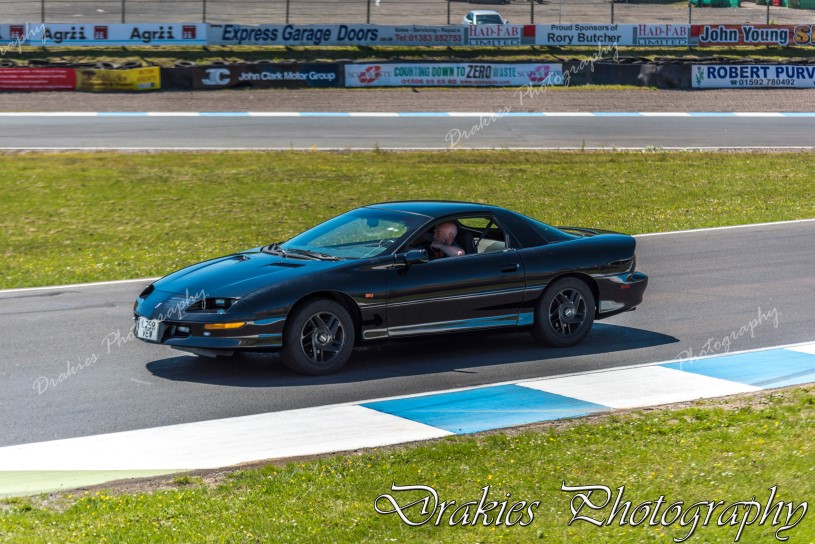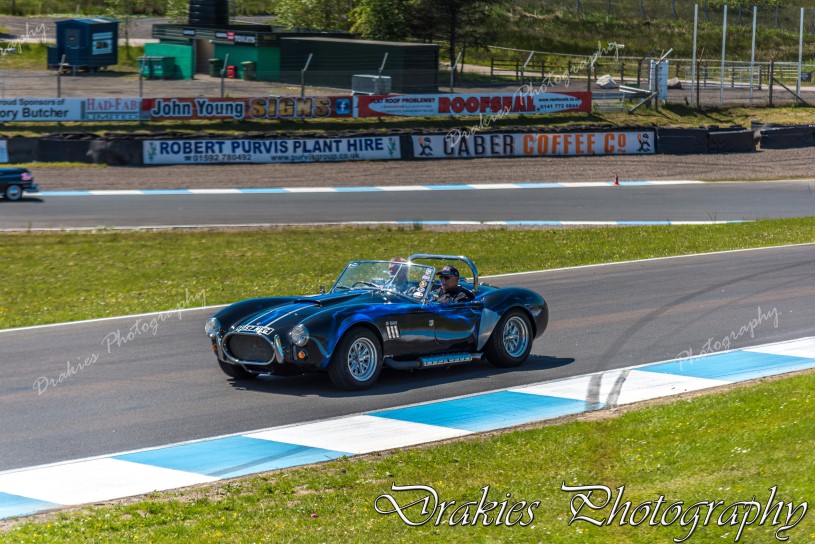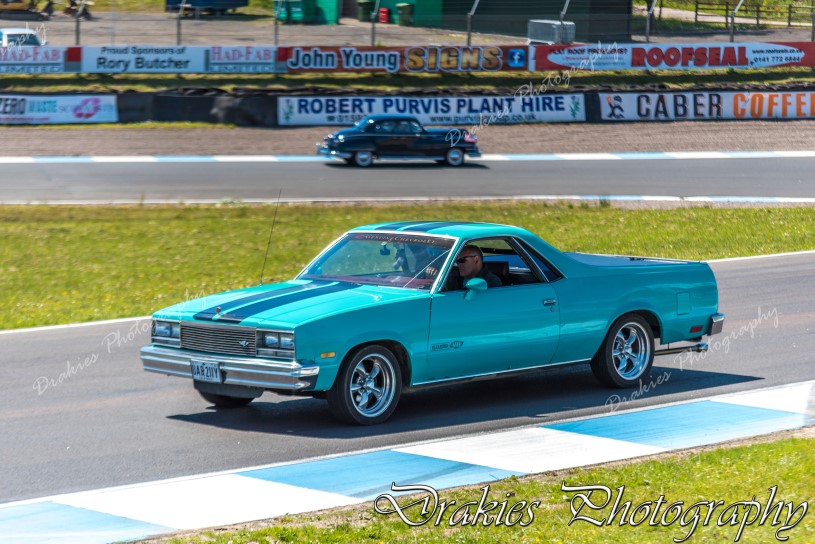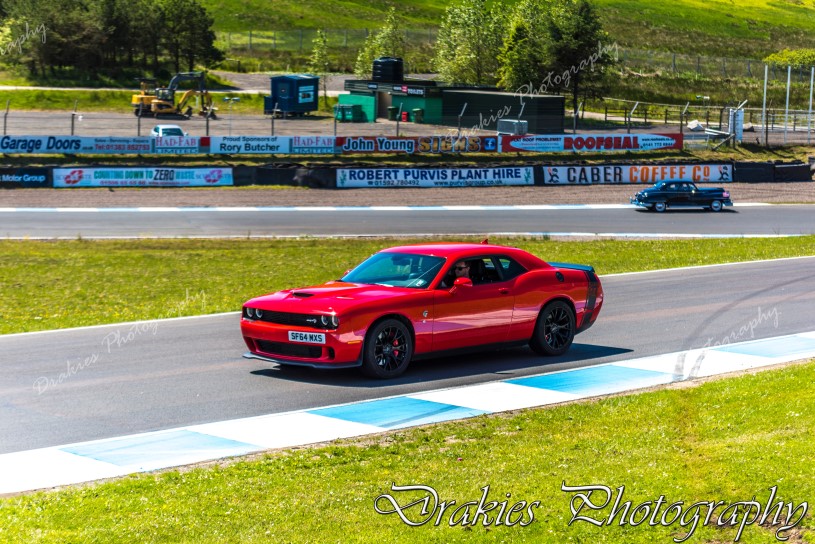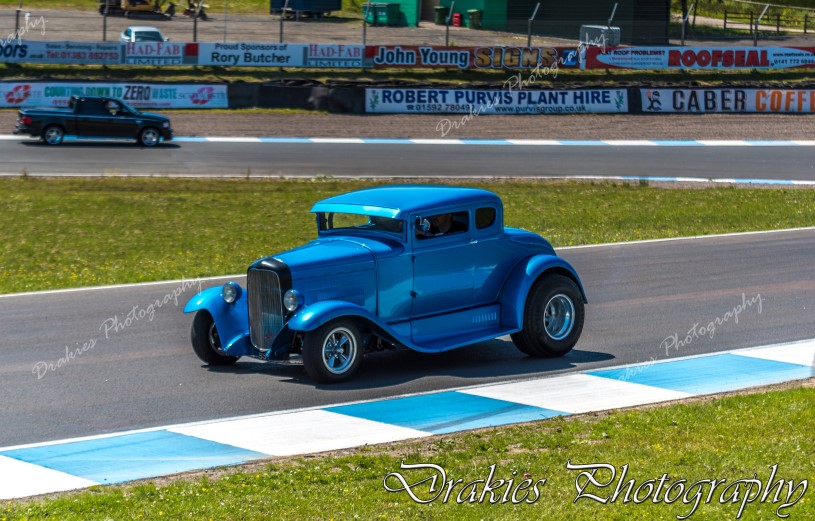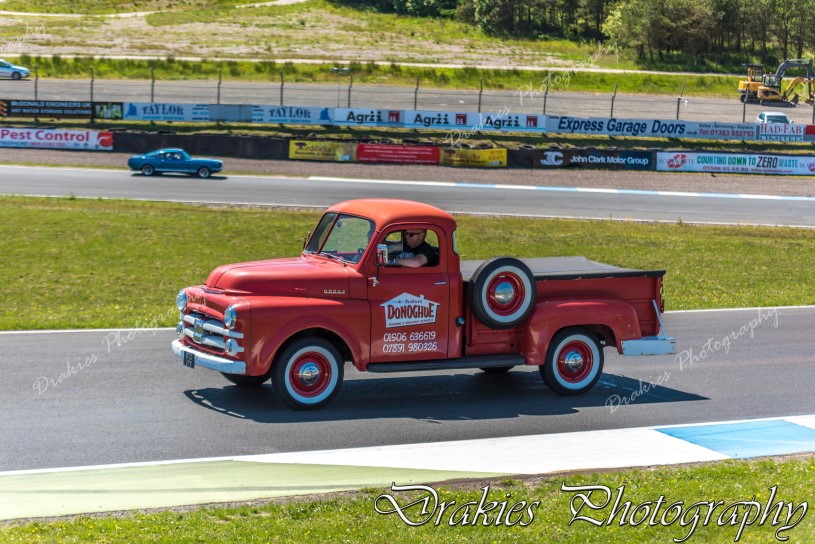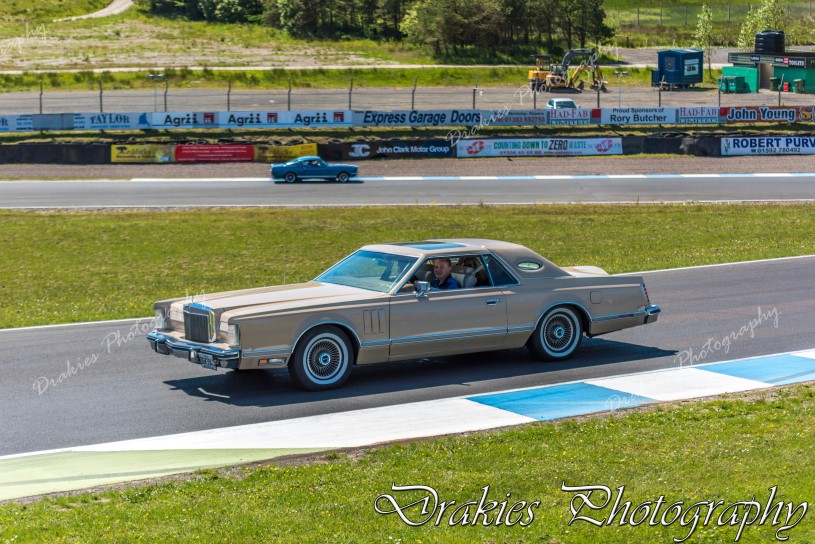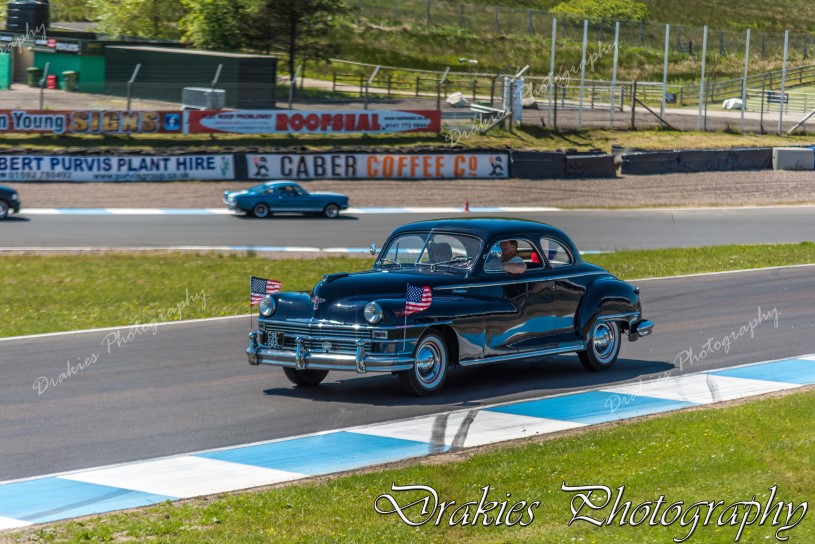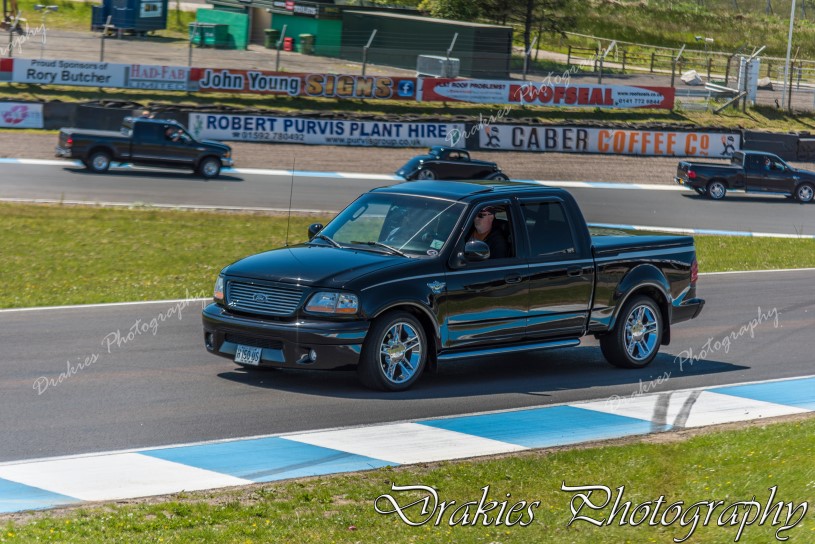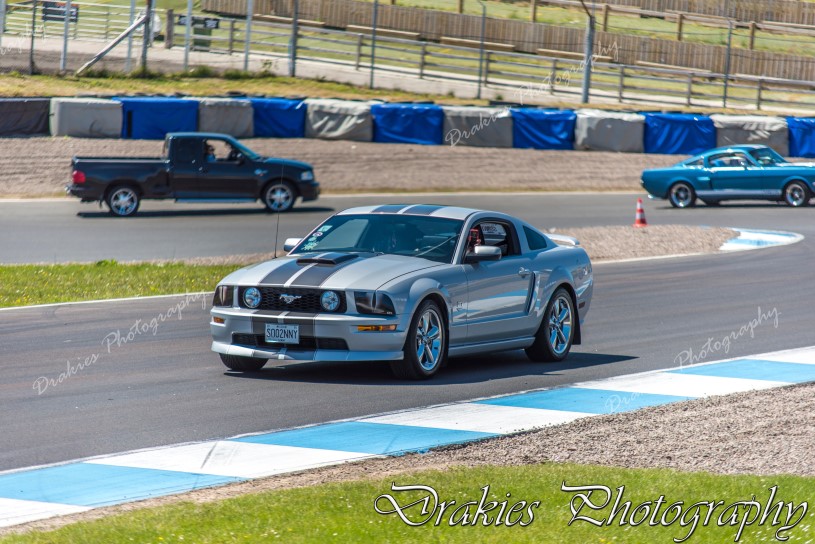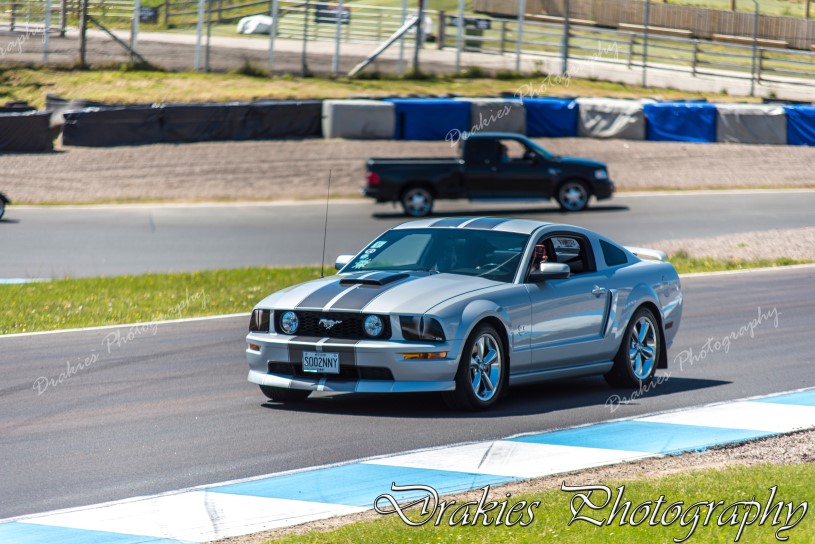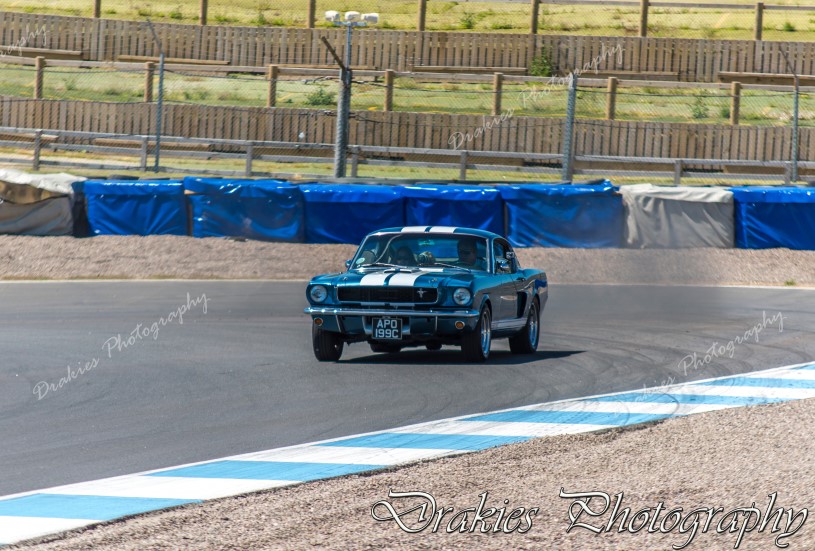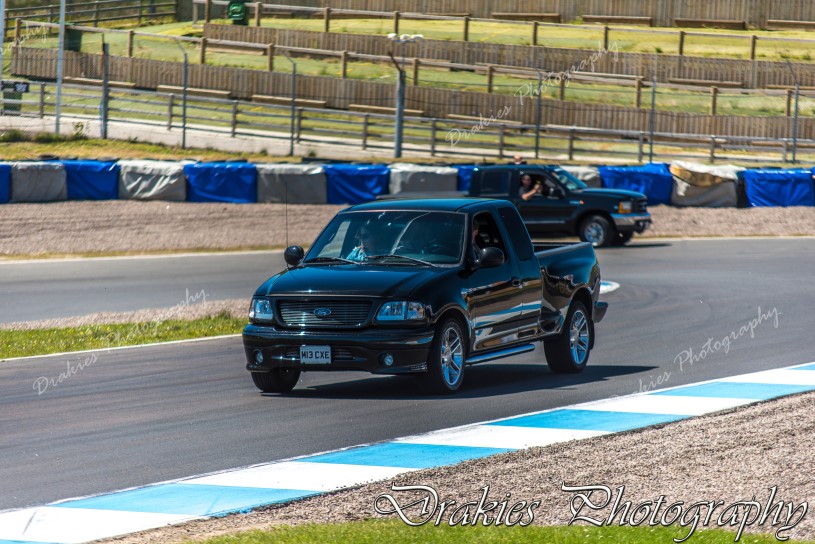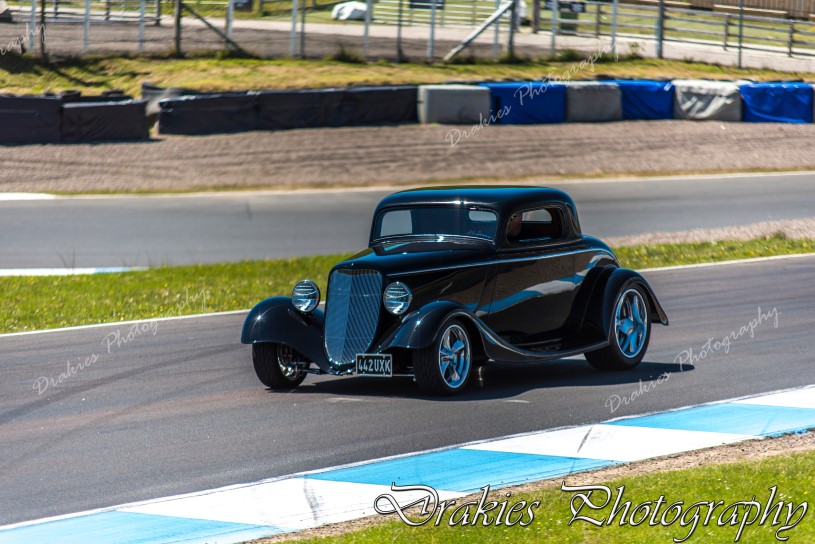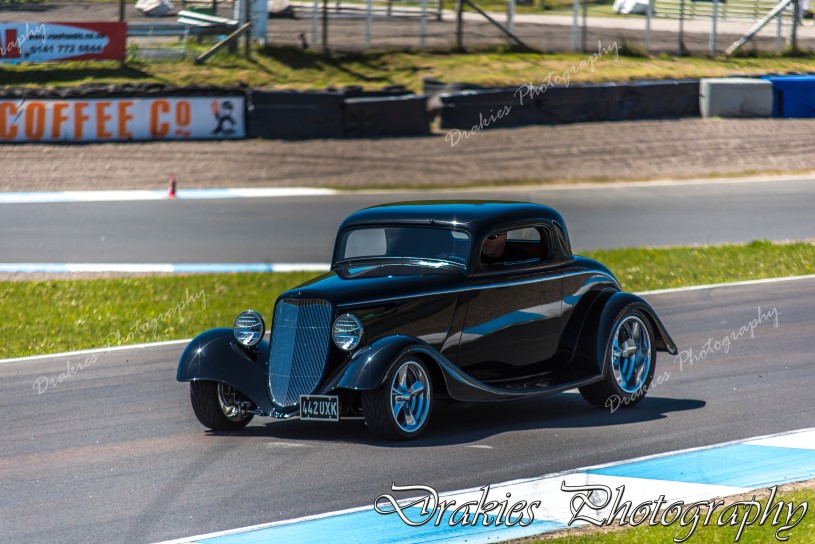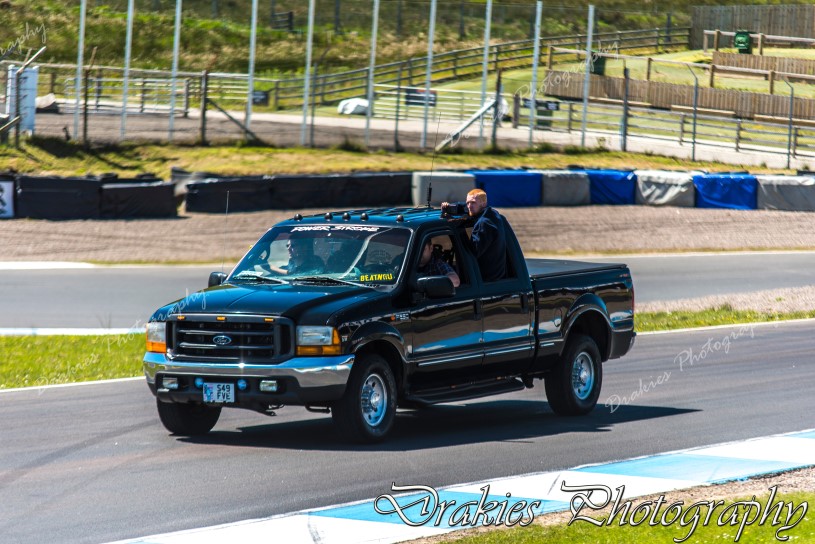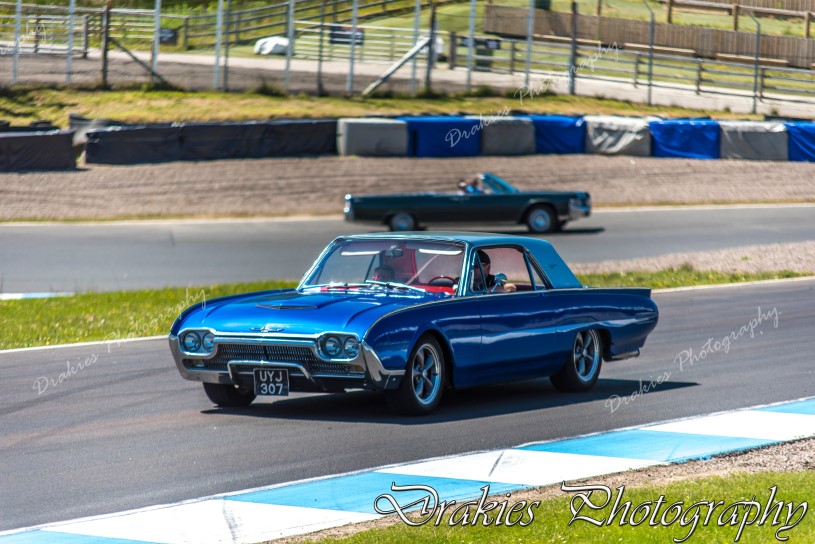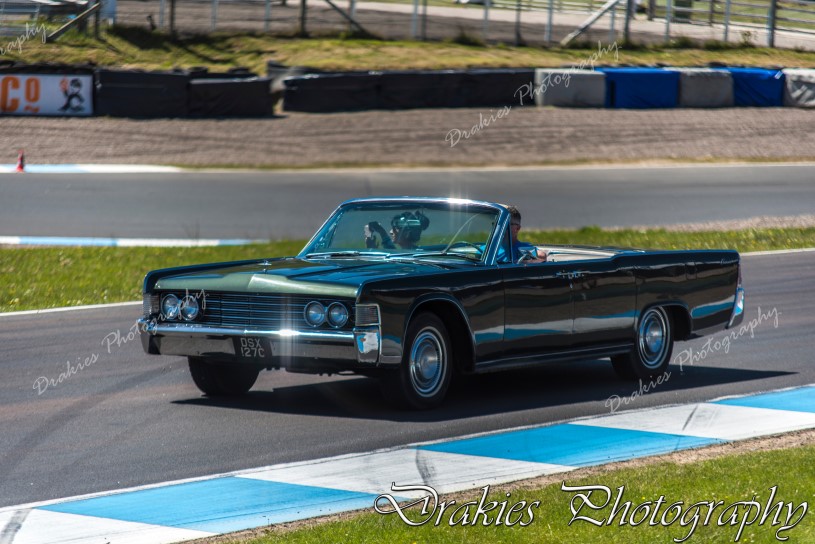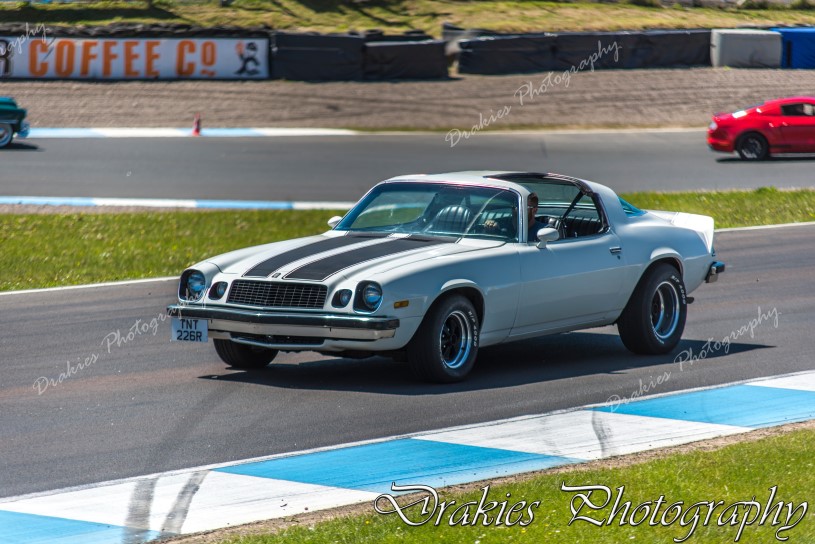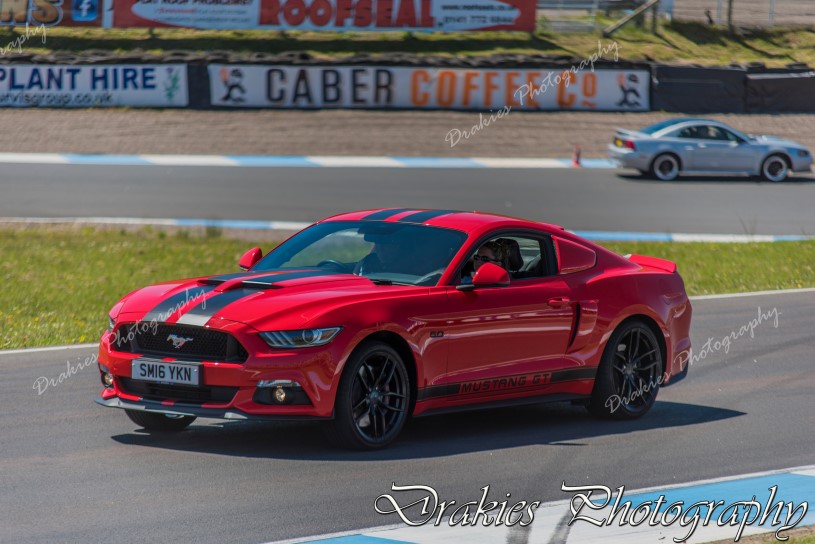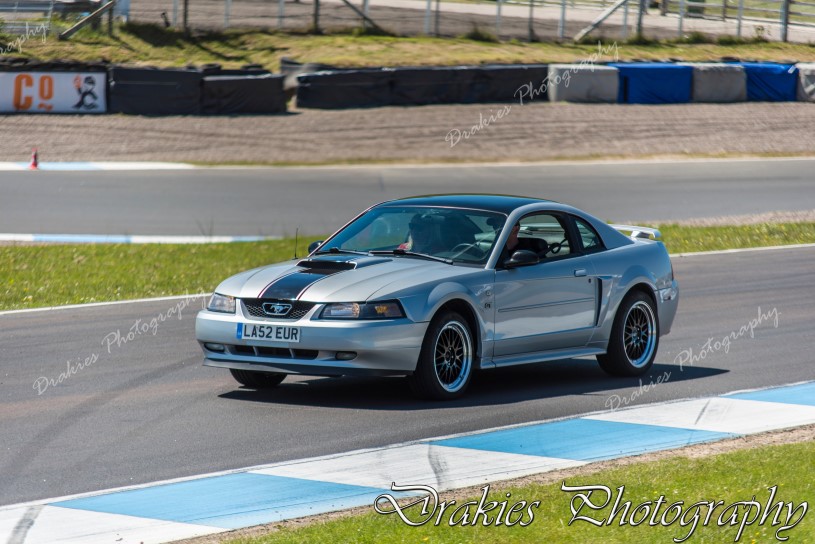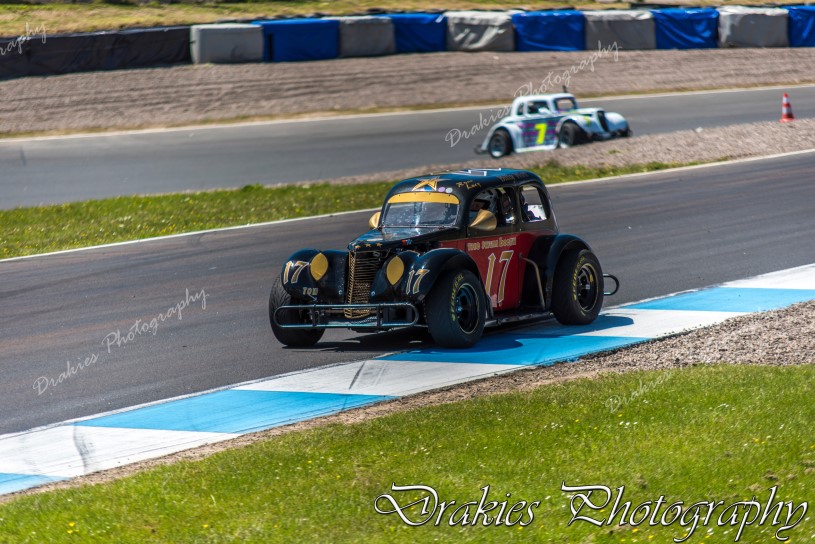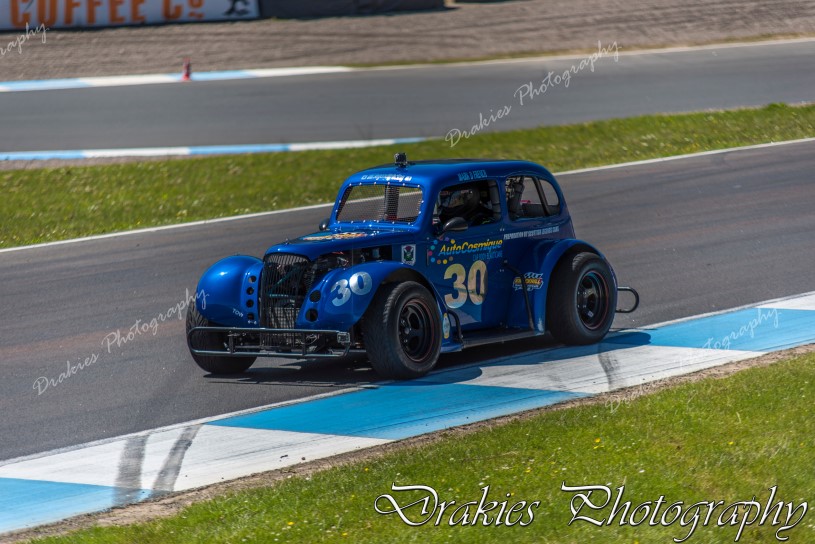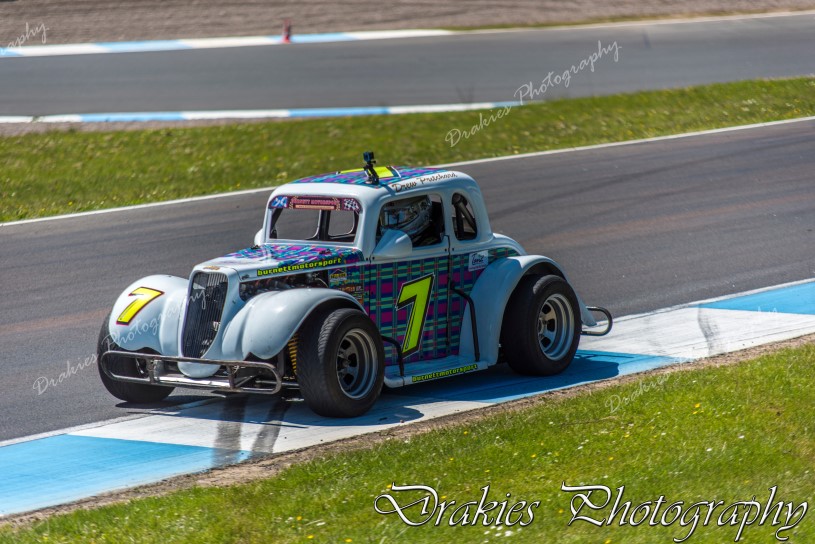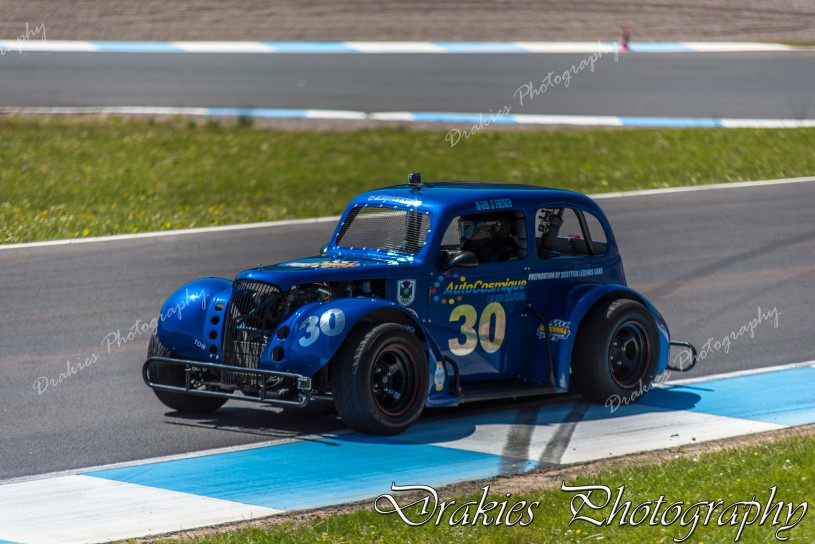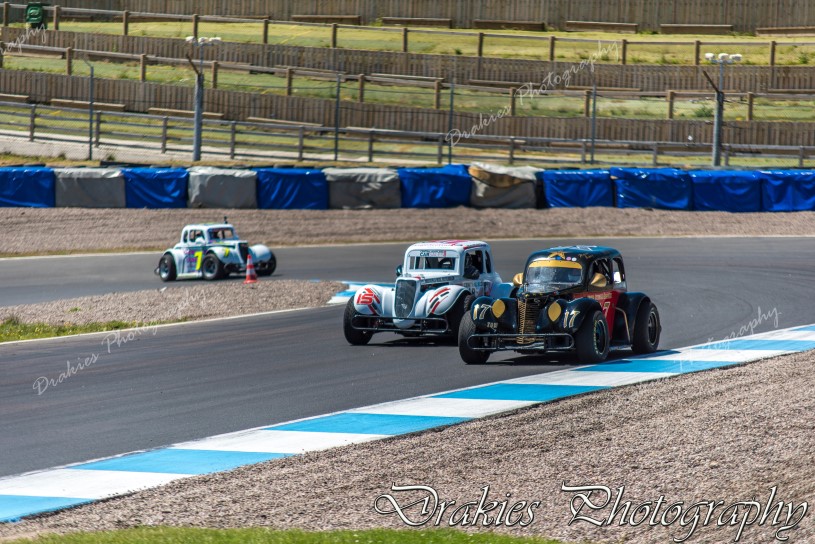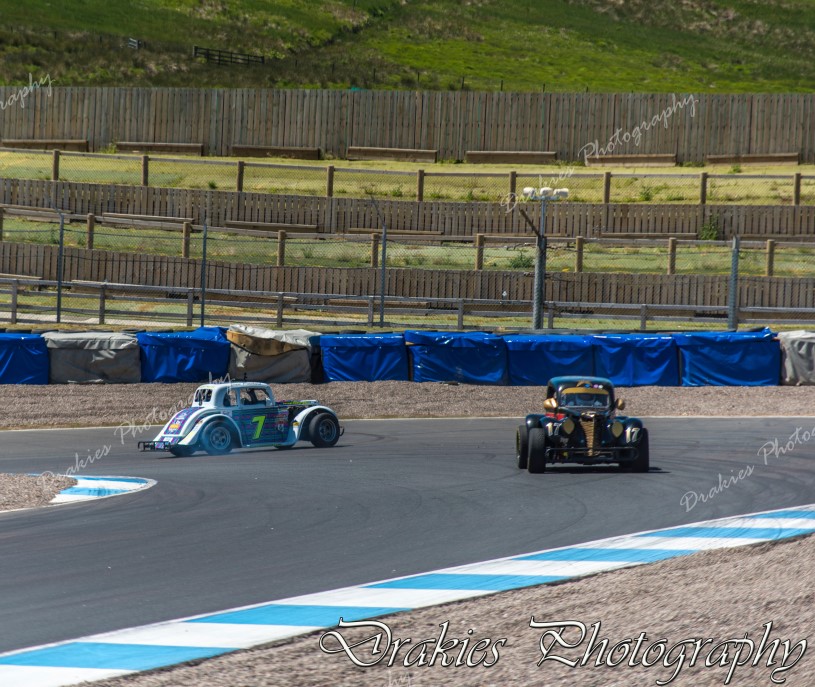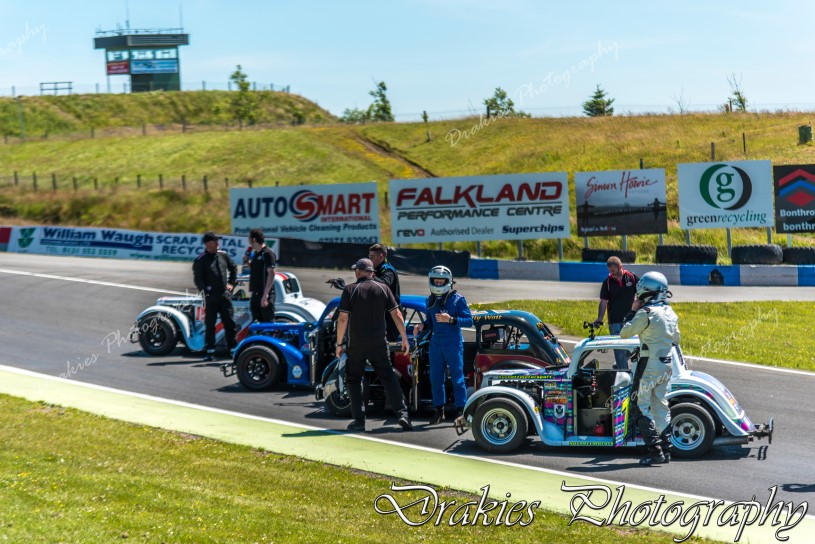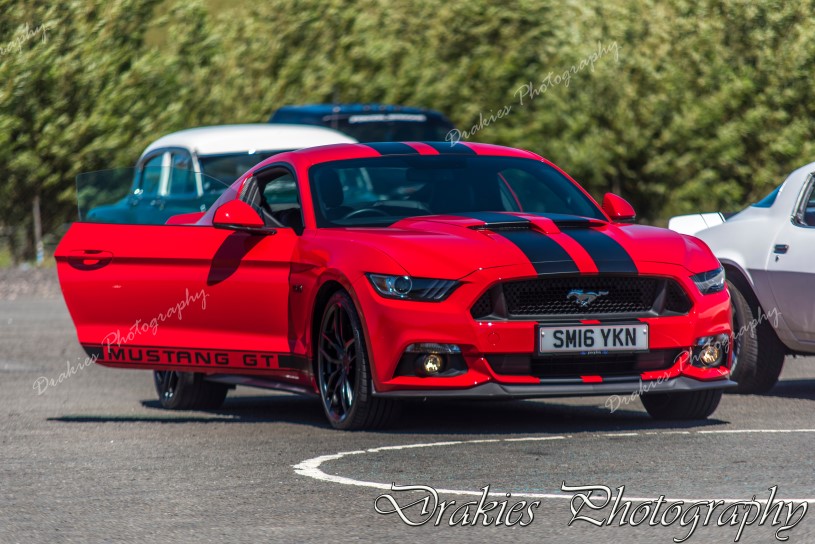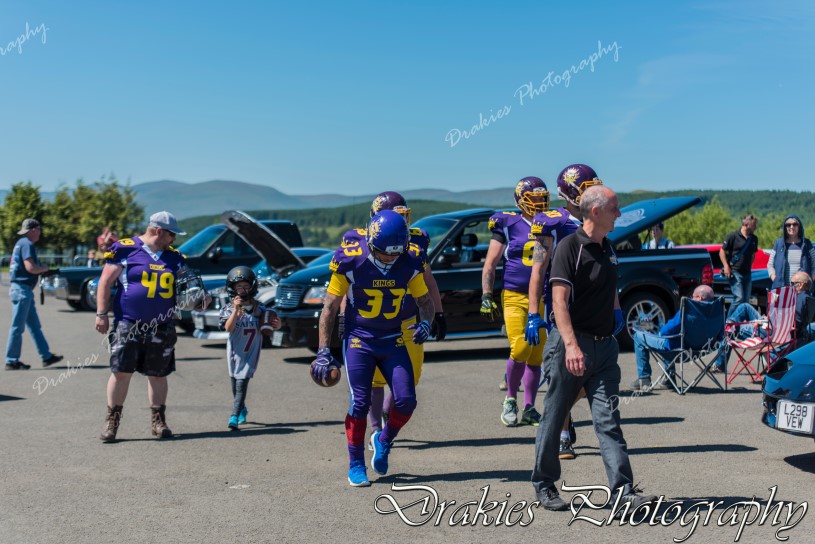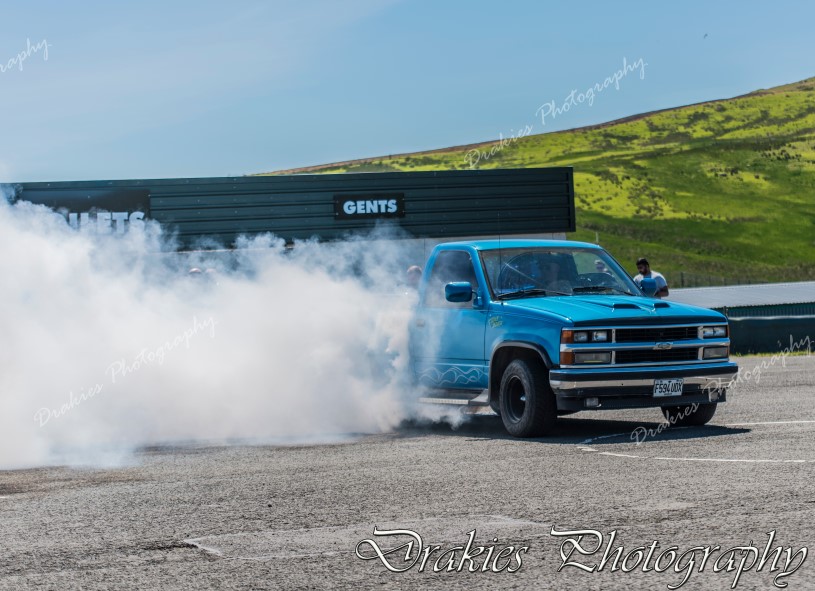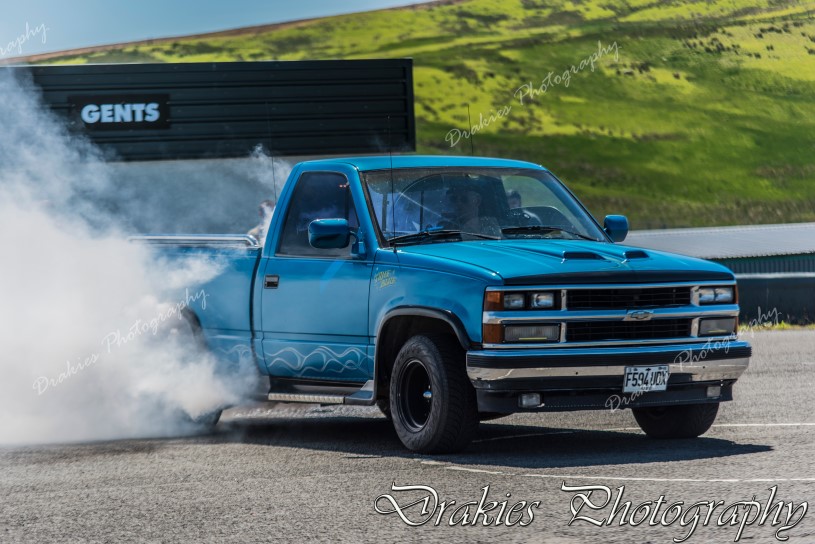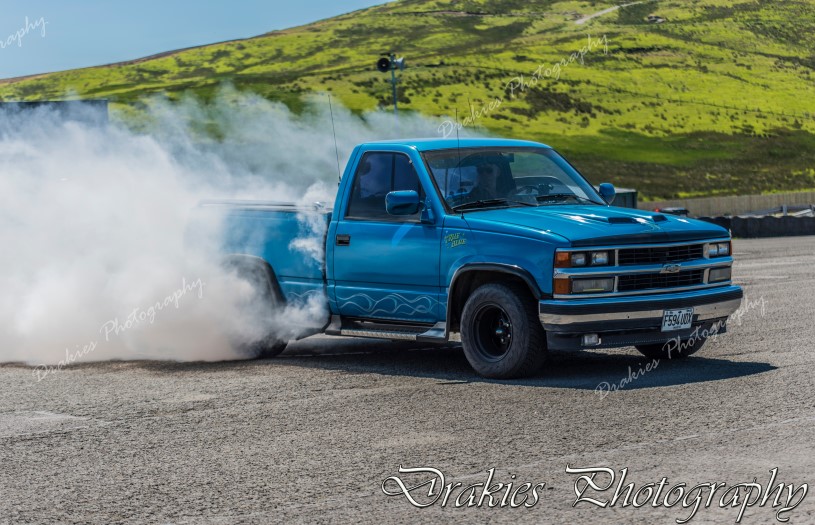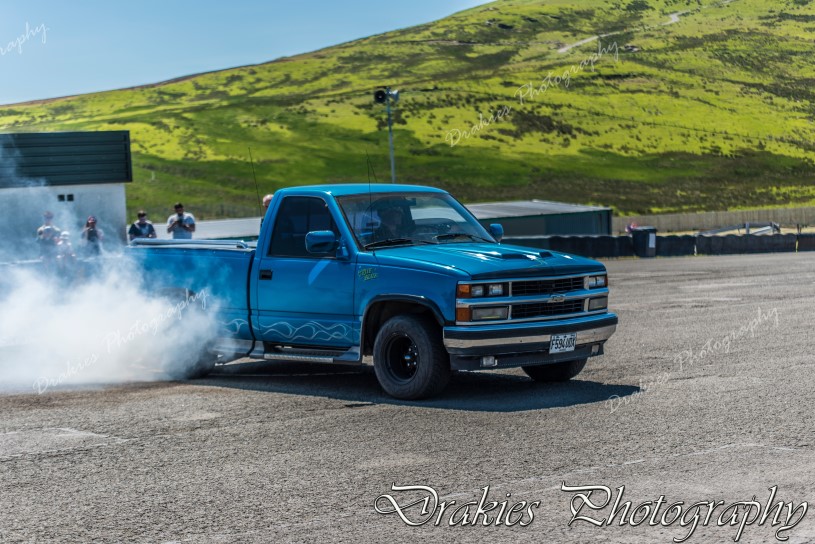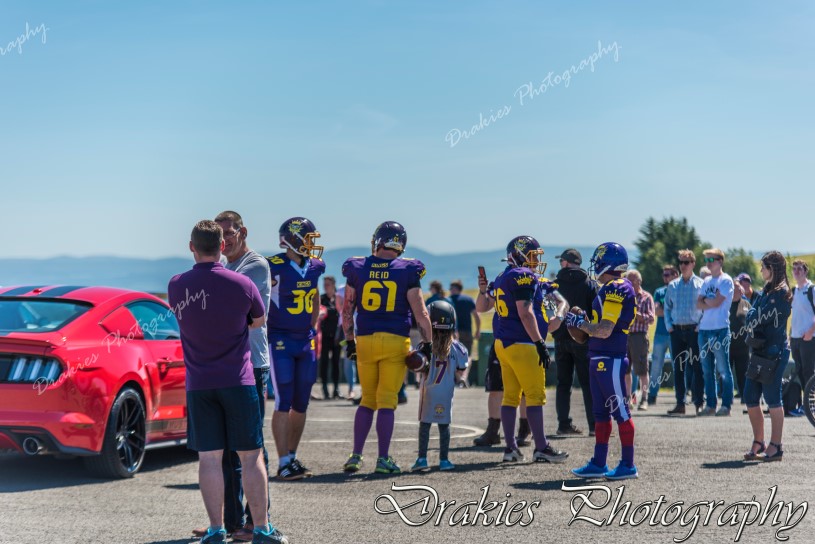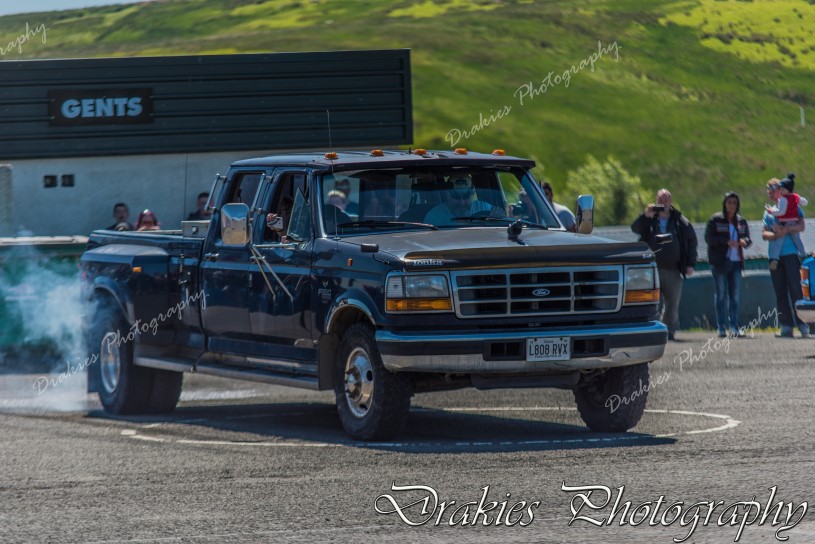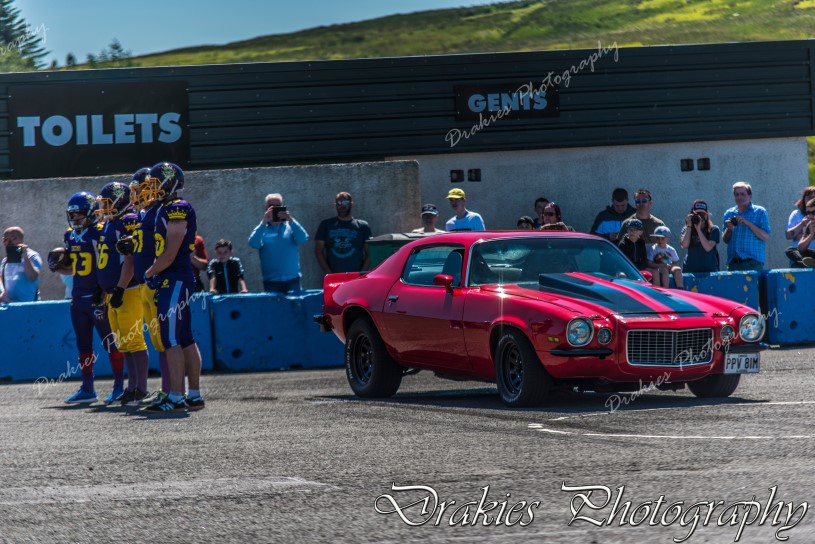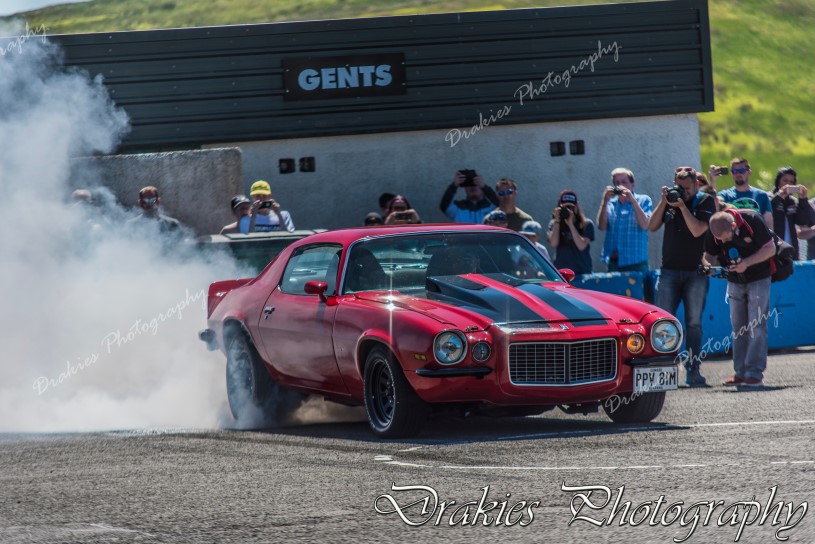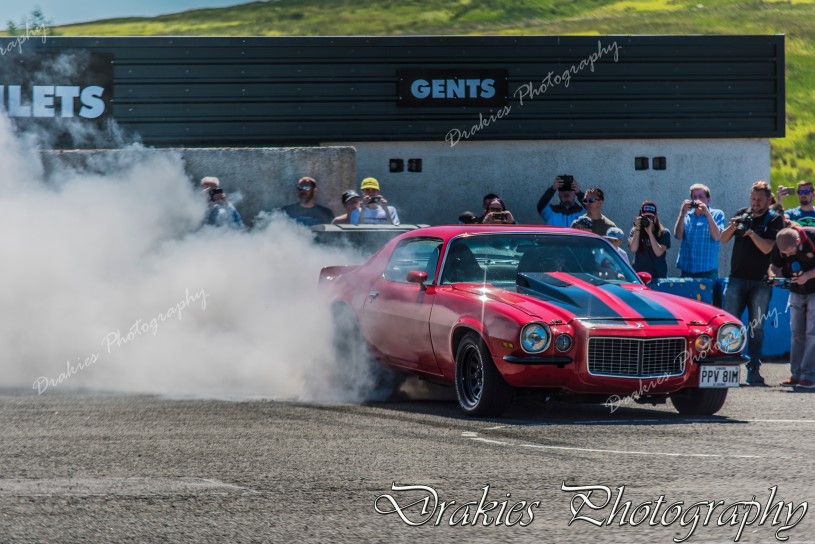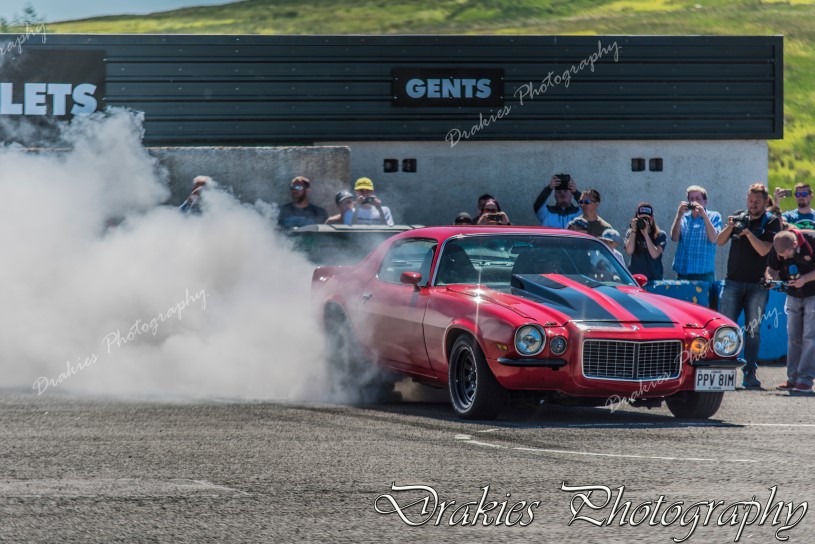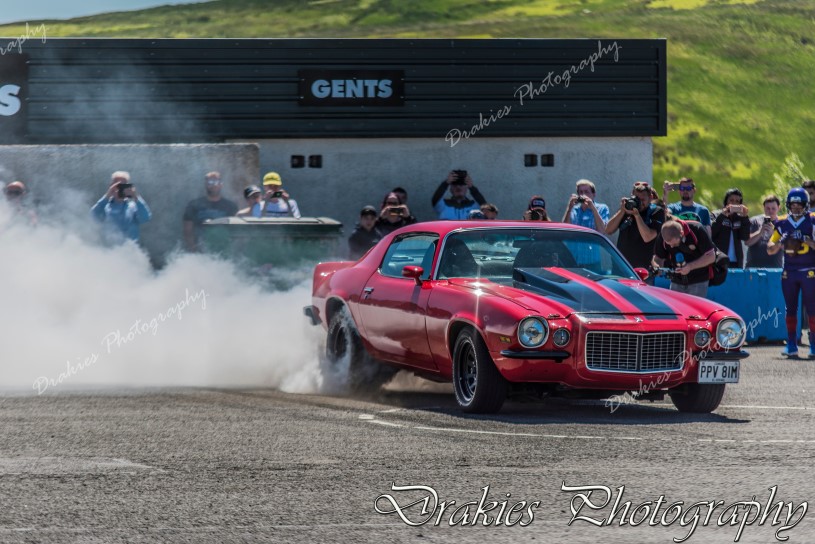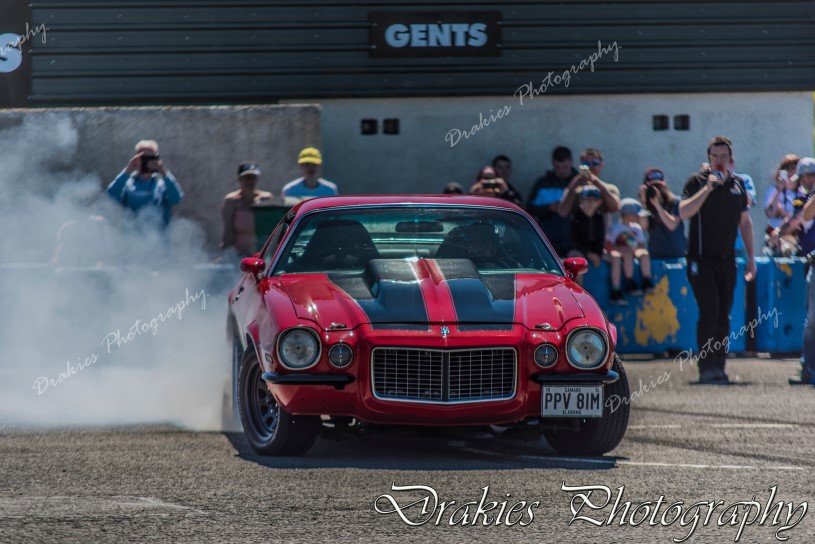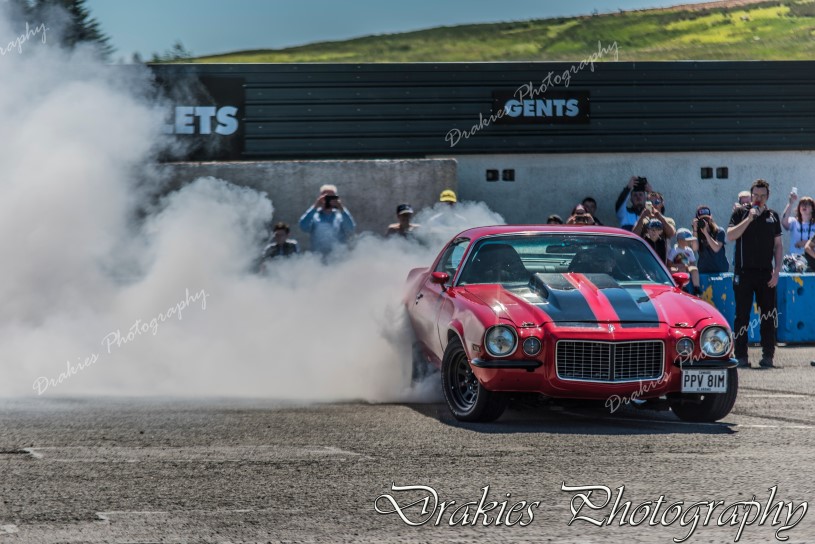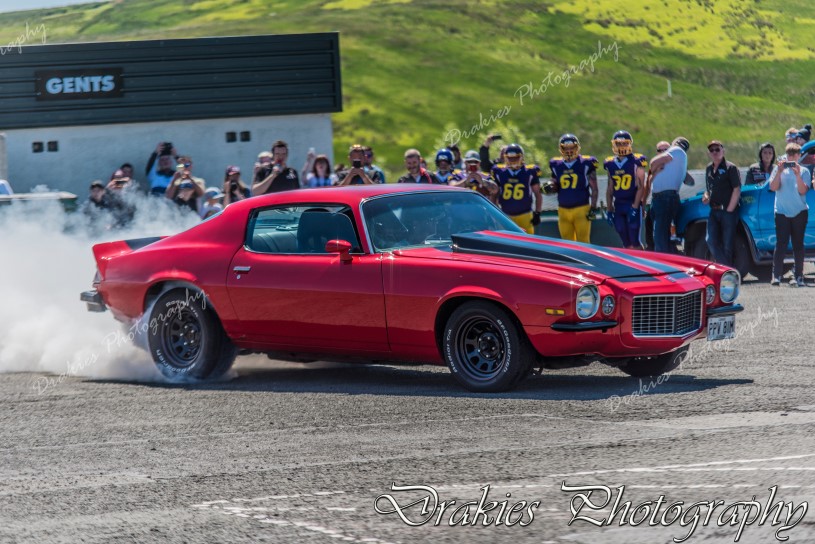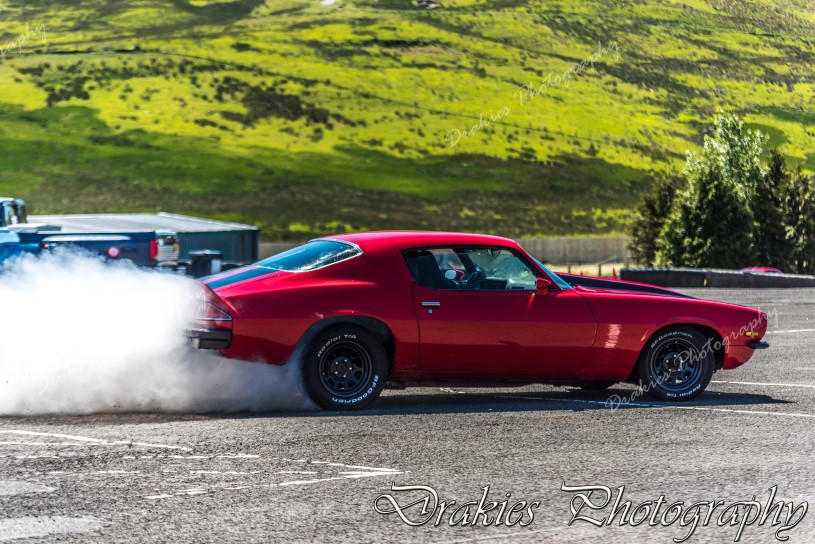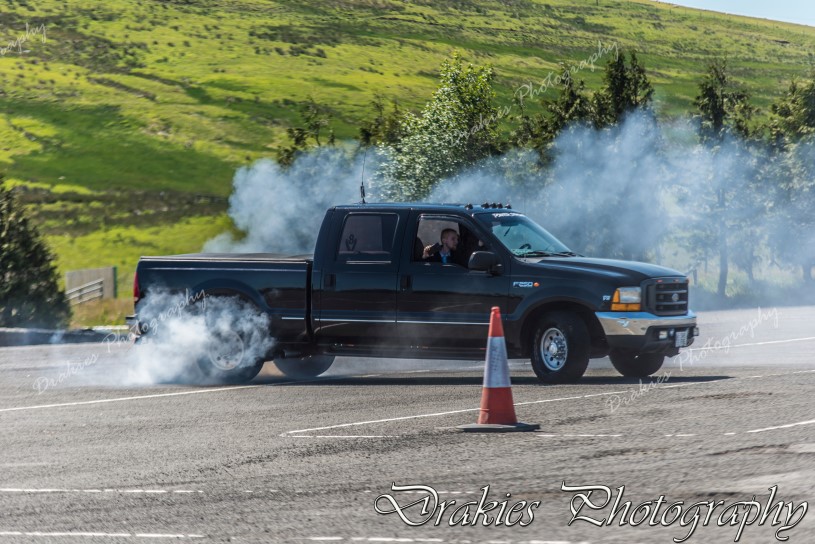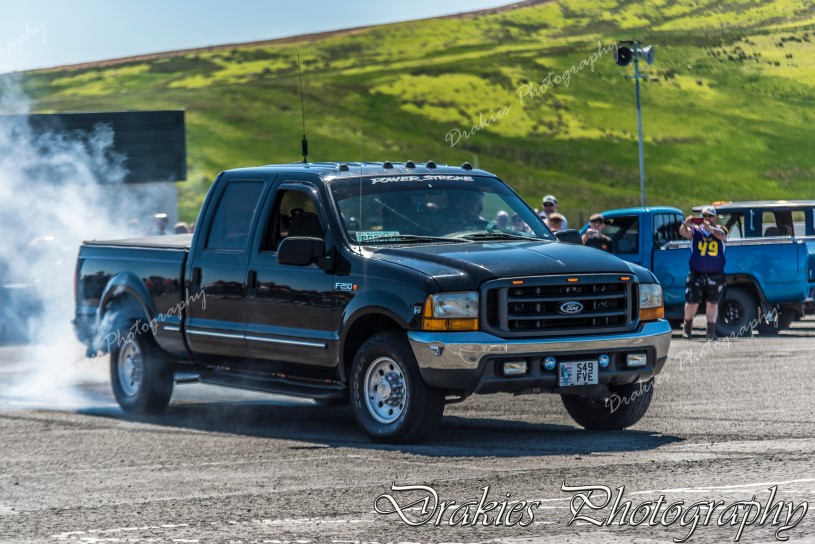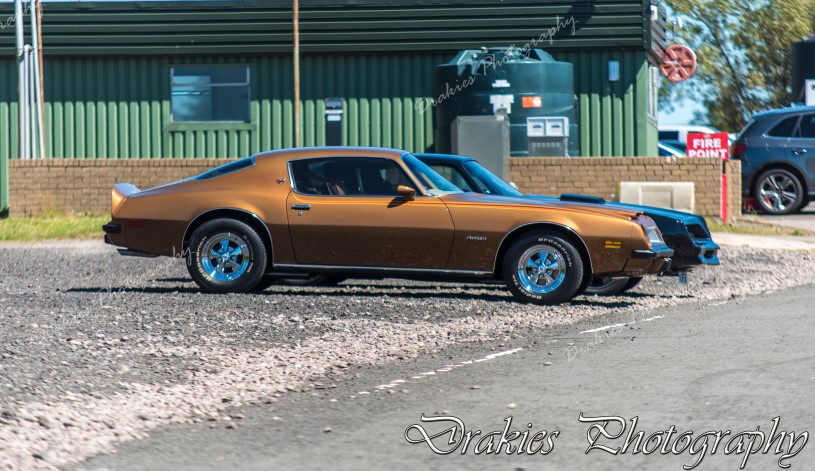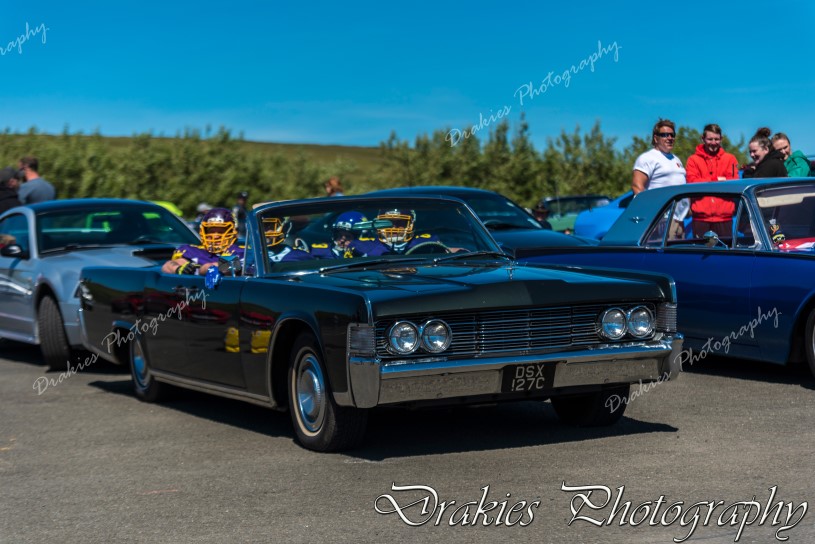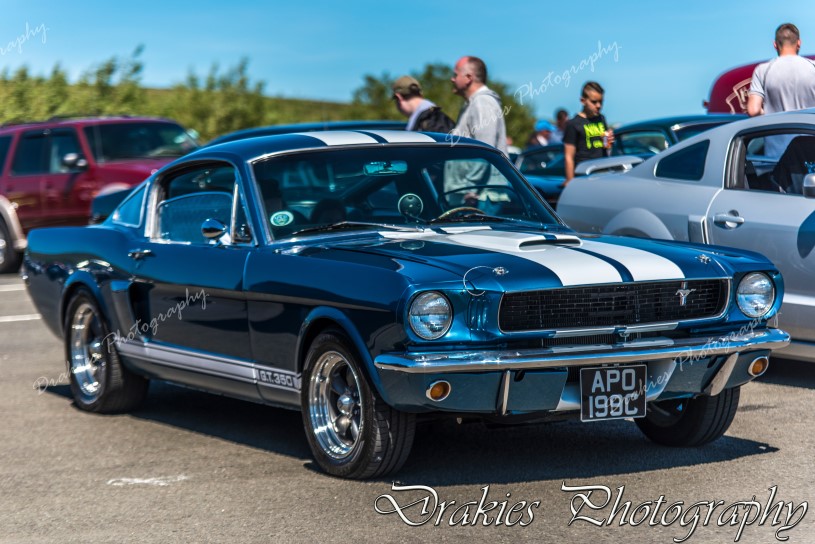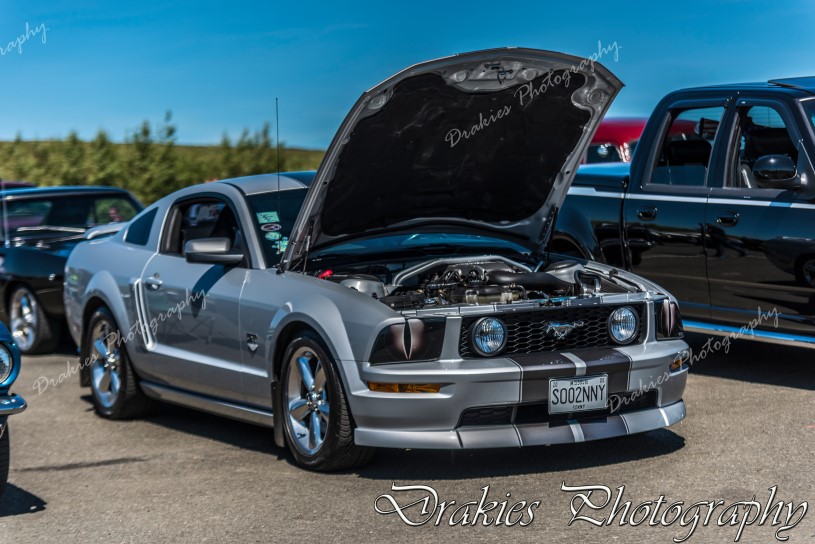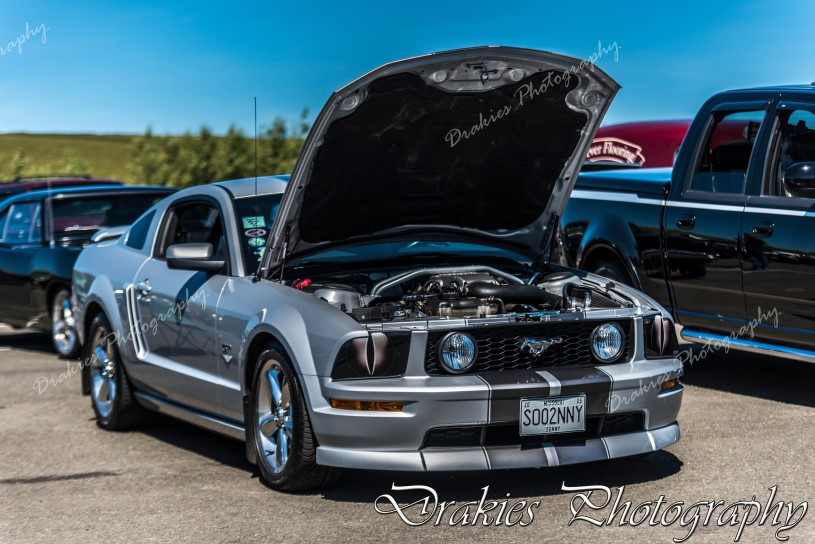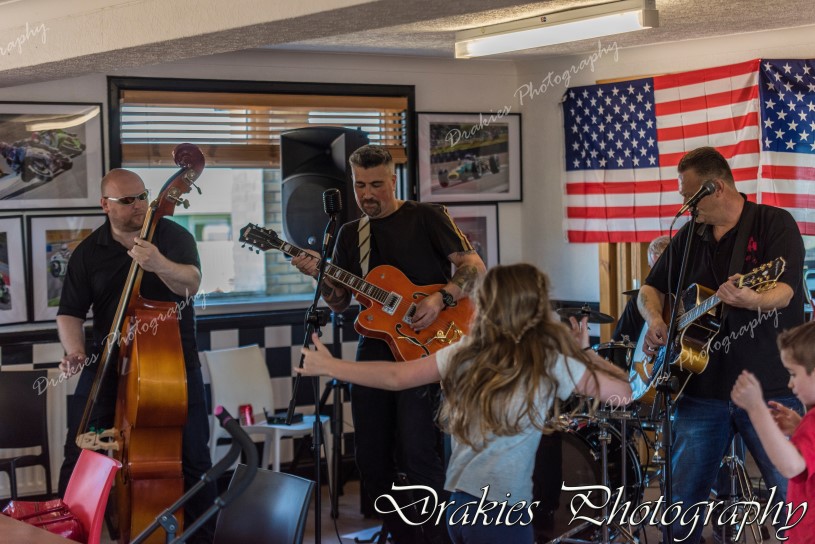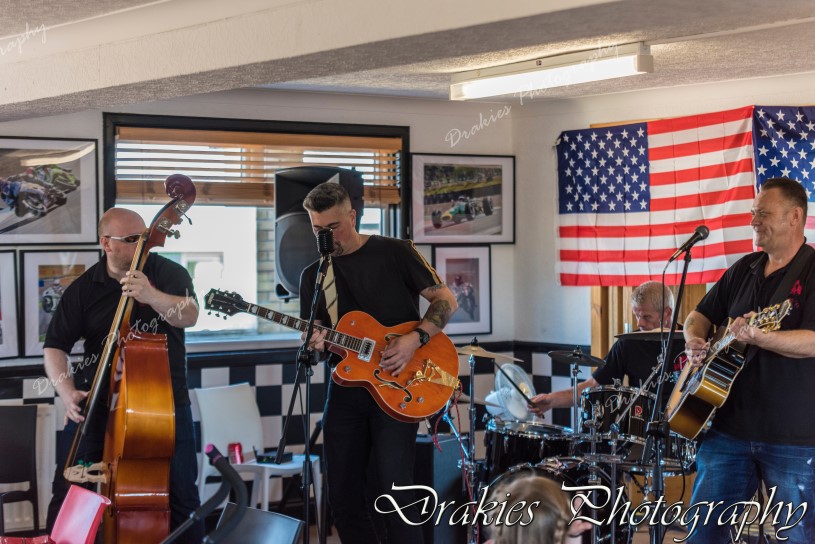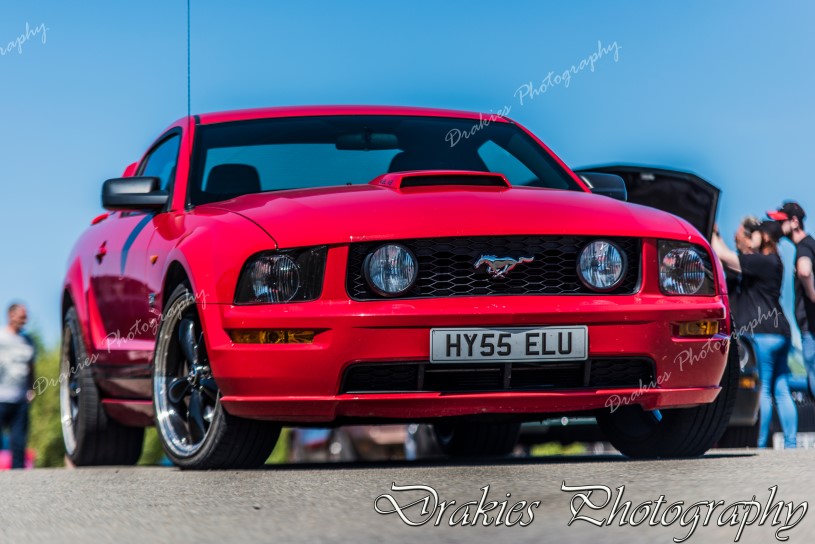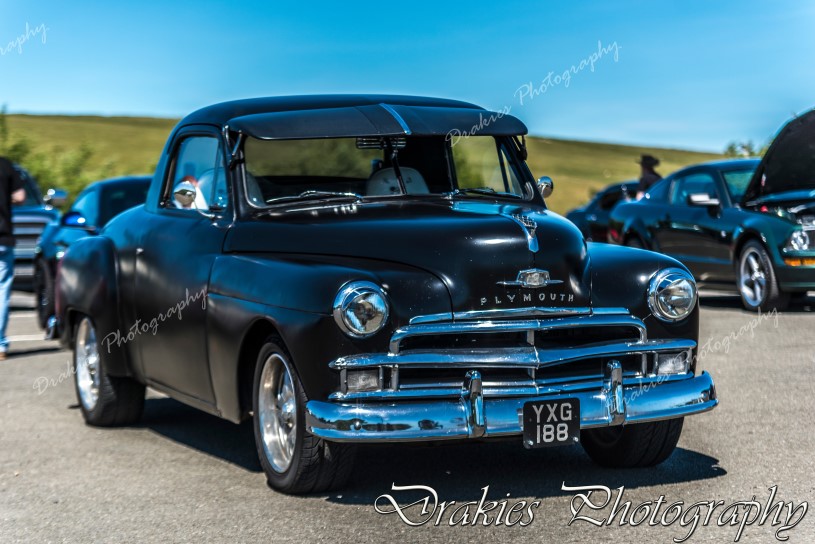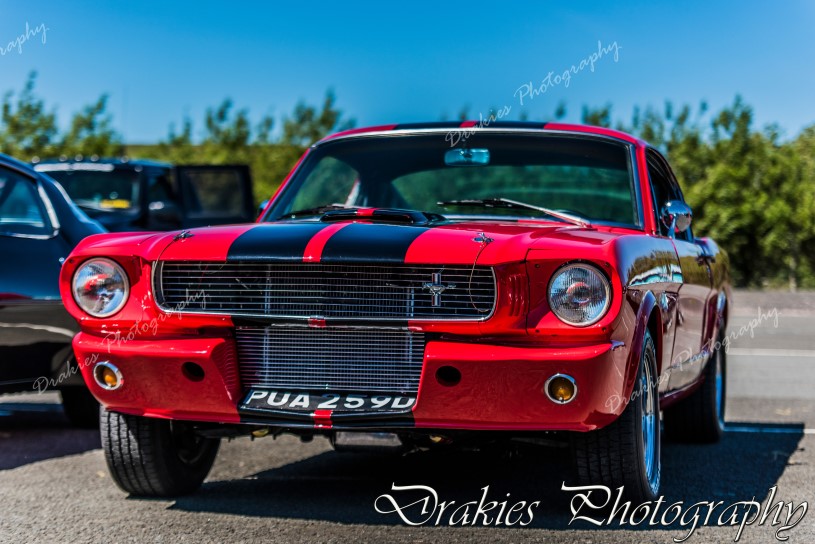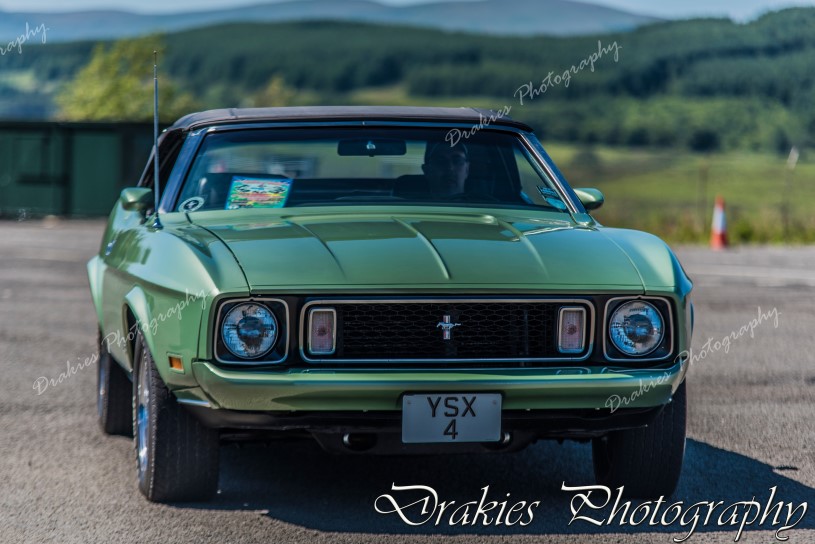 See something you like? Click the link Below
All Pictures and contents are © of Martin (Drakie) Drake.
Please don't steal the picture's I have to earn a living too :)