2017 Phantoms Hot Rod Hootenanny
The phantoms hootenanny used to be held in Stirling, Scotland but due to a change in circumstances its was moved this year back to its old stomping ground of the Blackford, highland games where the Phantoms used to host its shows originally, and with that said the trusty old Scottish weather did is normal thing of 3 season changes in one day, on the Saturday it was pouring rain to sunshine then to high winds, kind of fitting really as we were on the highland games grounds. As most shows we goto in this country we are always bound to get rain, as luck would have it it was only on the 1 day, with a huge marquee set up on the field full of tables & chairs ready for the nights entertainment in the form of a DJ and after a rockabilly band called Rockville that literally rocked the tent out, and with the bring your own beer policy you can be sure some would be rocking by the end of the night as many did.
Sunday came and the sun came out for a change instead of trying to blow us down the field it changed its mind and decided to boil us to death instead, people will be saying to them self it just how the weather is, well here in Scotland it can be sunny one minute an peeing down the next, the thing about being at such a fantastic event is the weather don't stop us from doing what we want an thats getting out with likeminded friends and enjoying our hobby we all love so much. With the phantoms admission ticket of £25 you get a dj a free burger and fun an frolics the Friday night Saturday is the highland games, kids colouring comp, a cruise out with all sorts of customs and hot rods along with all the american tin, live band and a free burger on the night, Sunday show an shine day the time to get the polishing rags out at 6am to get you car ready for the show, or more likely crawl out of bed drive the car down to the showfield an say sod it an go back to bed again.
One thing we do know is the sun came out and slowly the cars came over to the showfield and started to fill up with campers and day trippers, rockville popped onto the showfield and played away to the public as they looked around the field at the vast amount of british, american tin aswell as all the rods an customs that were parked up next to each other made for some interesting sights. All in all a cracking weekend with good friends and excellent company, if you have never been to the phantoms hot rod hootenanny give it a try, will we be back next year, you bet.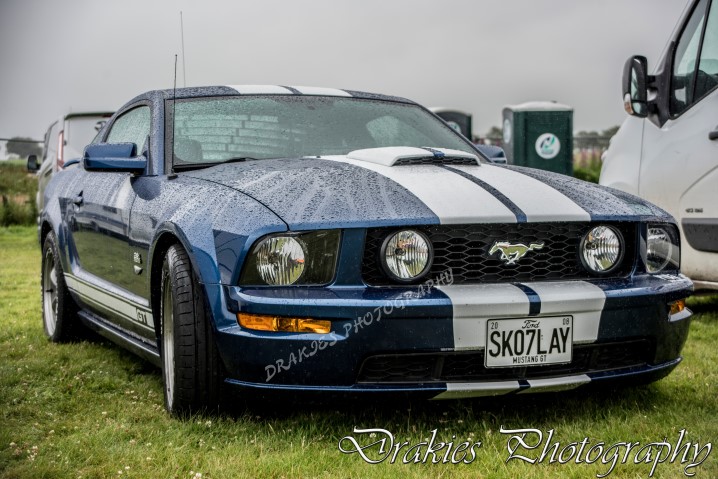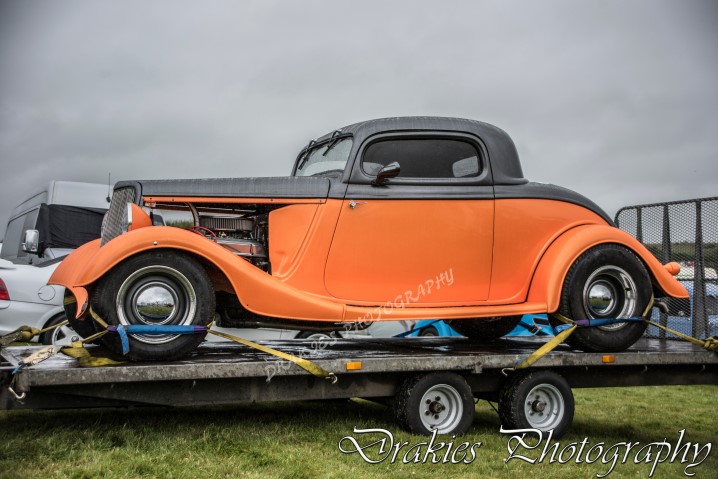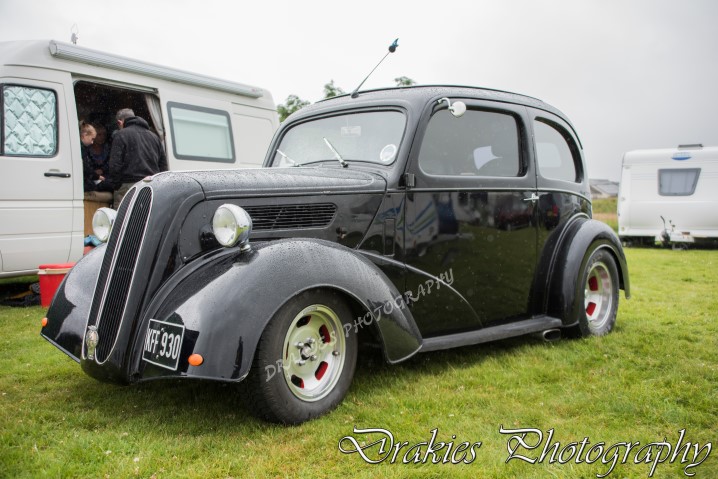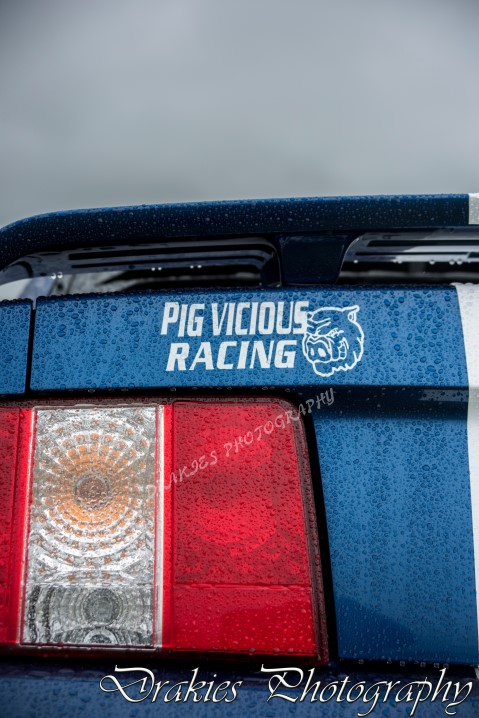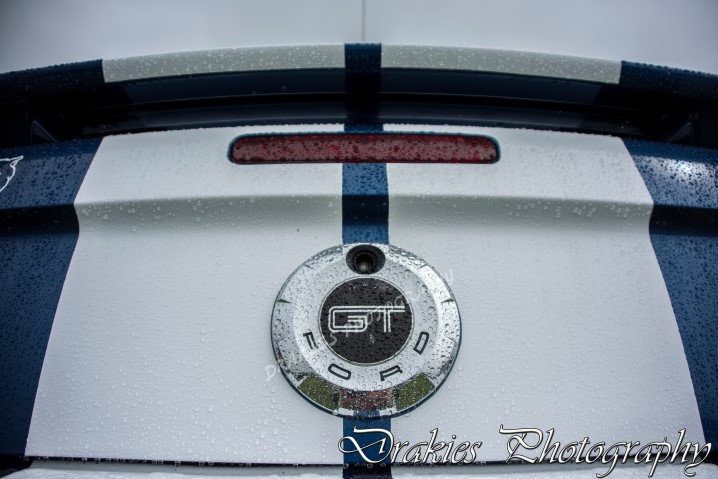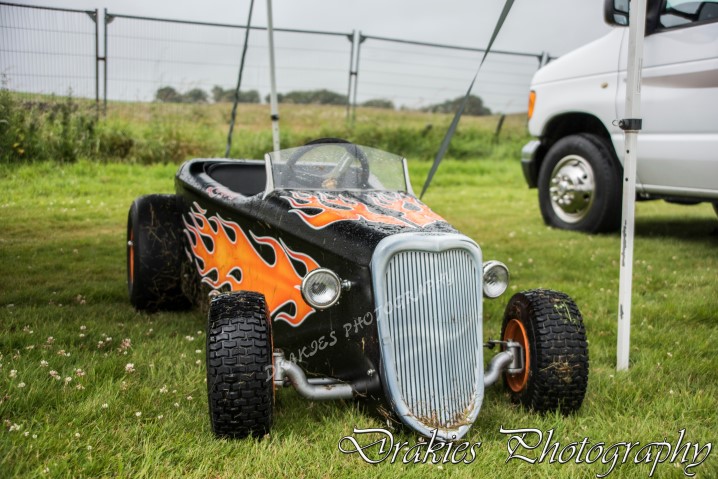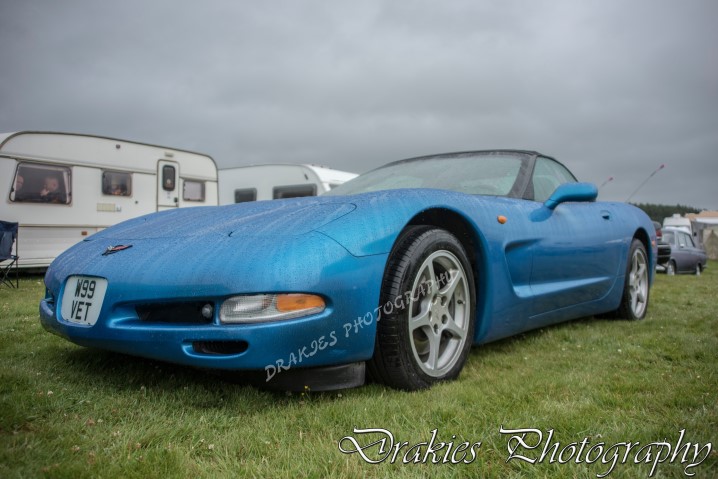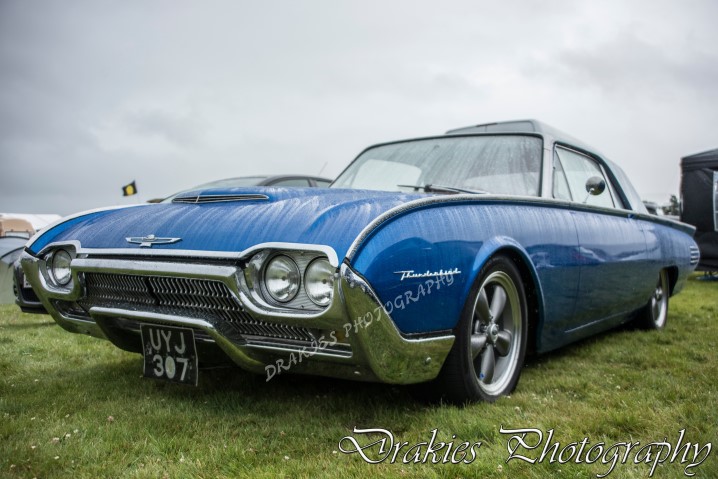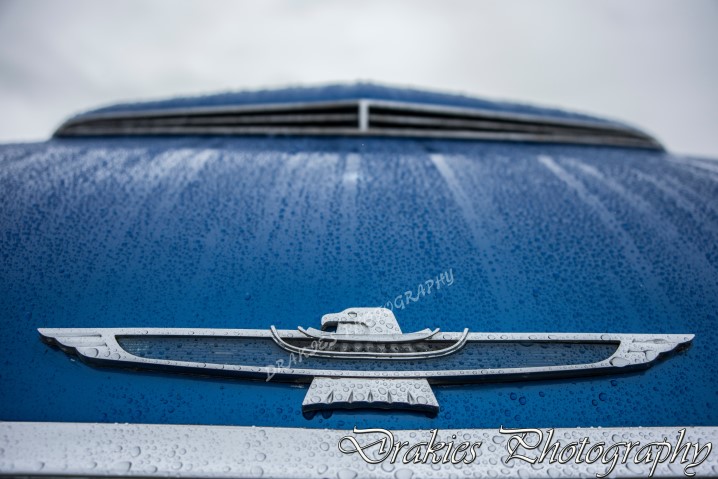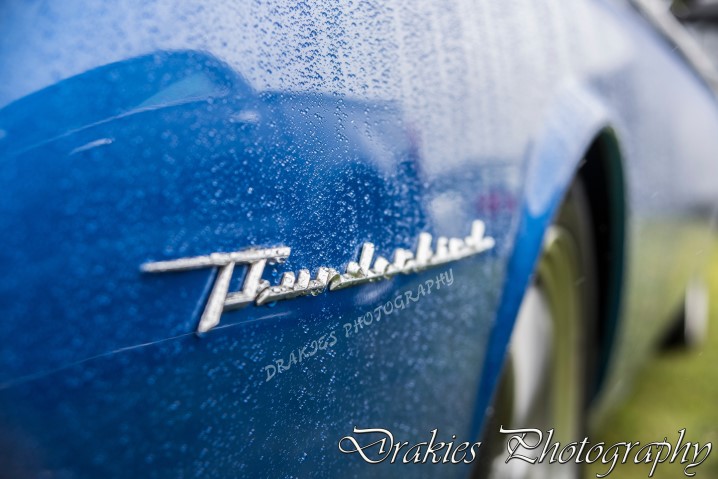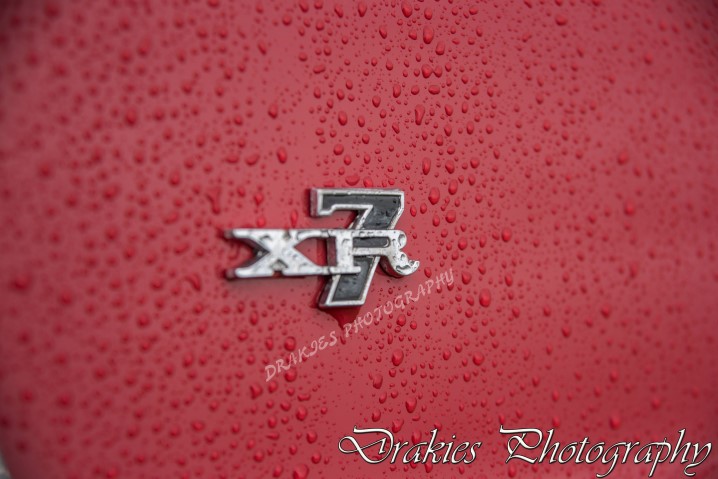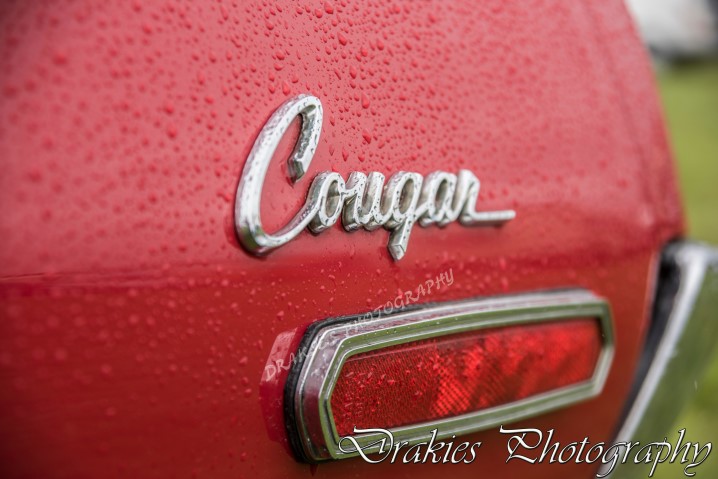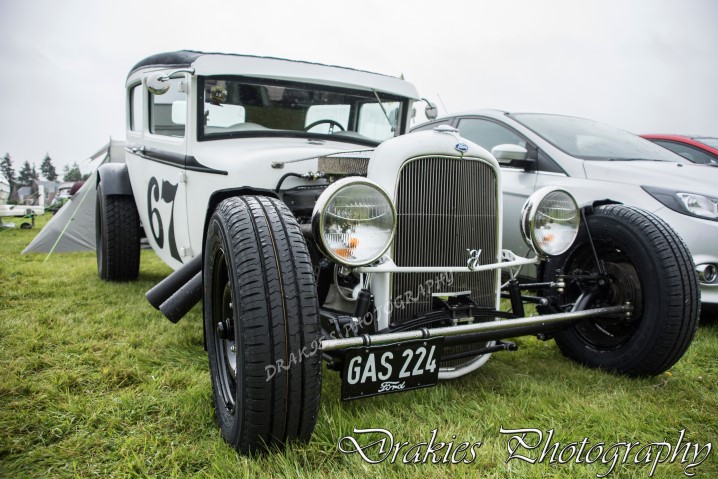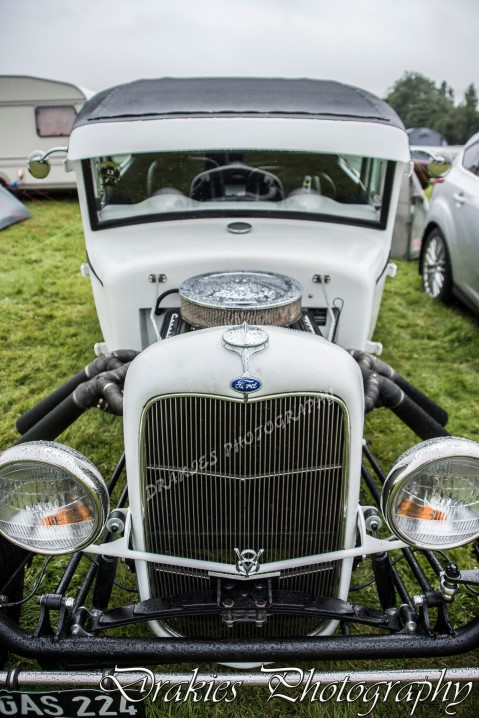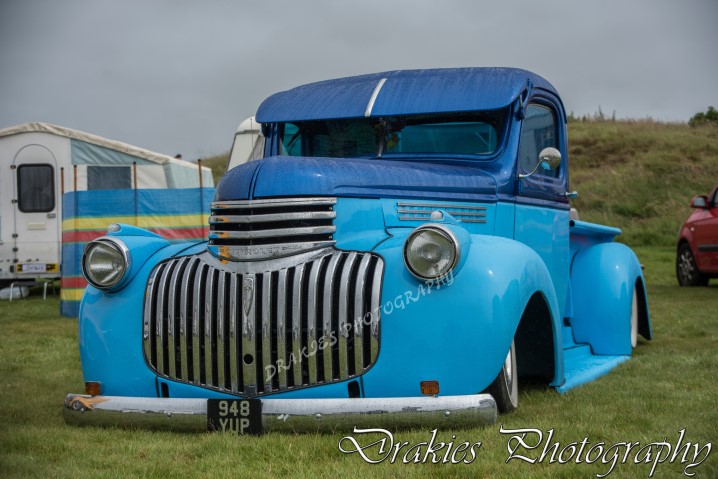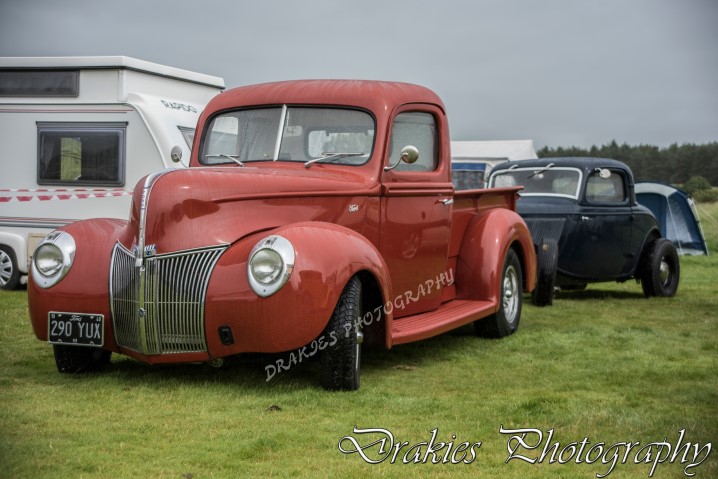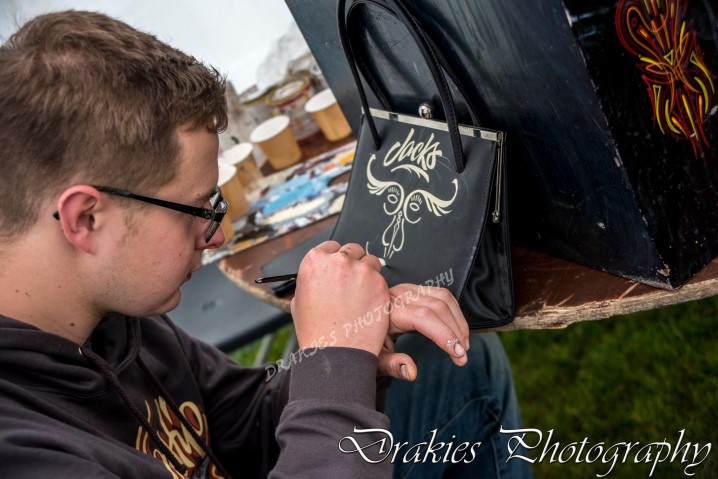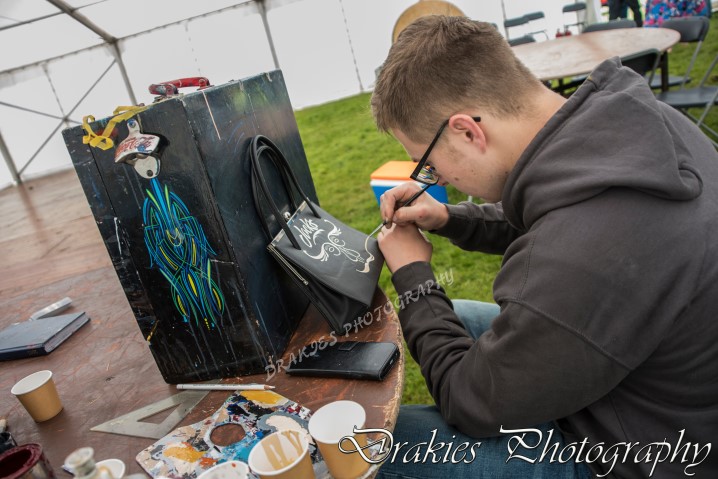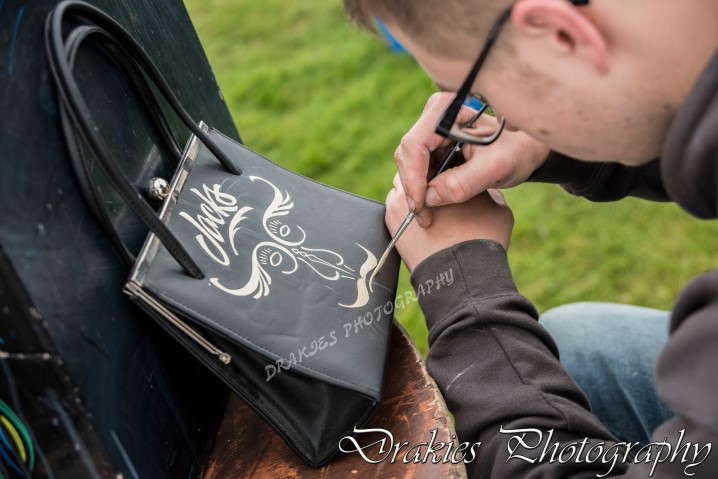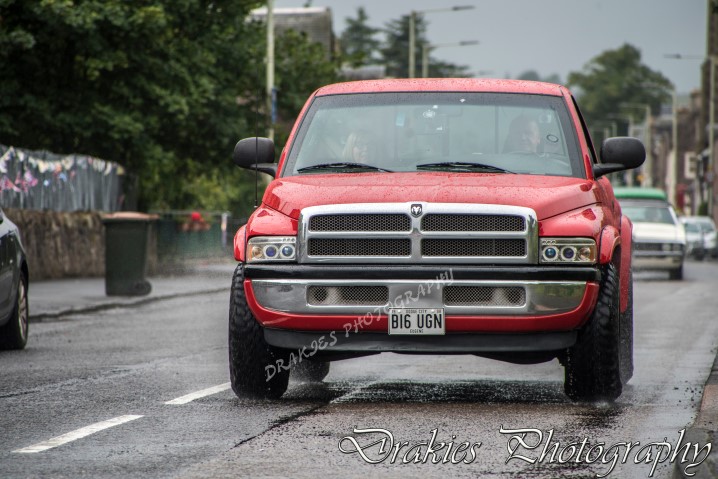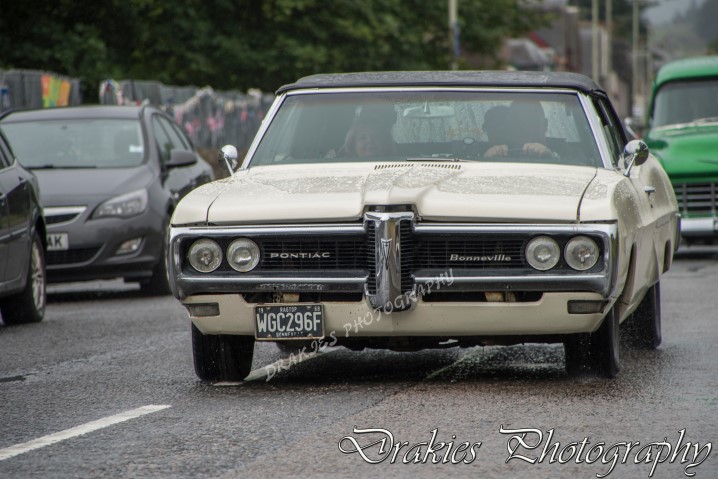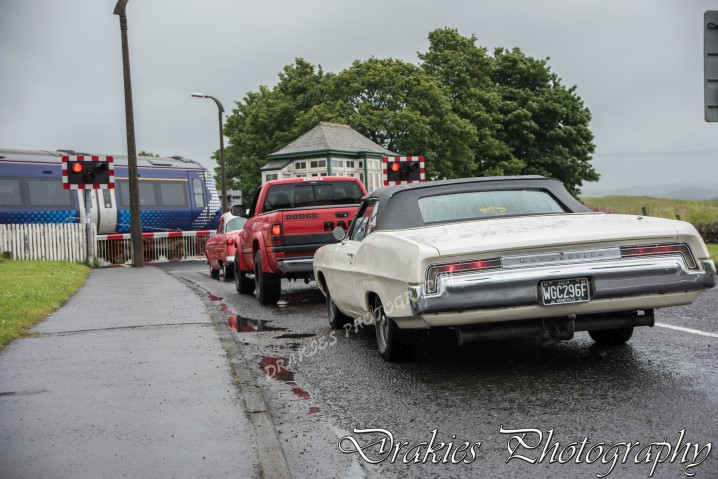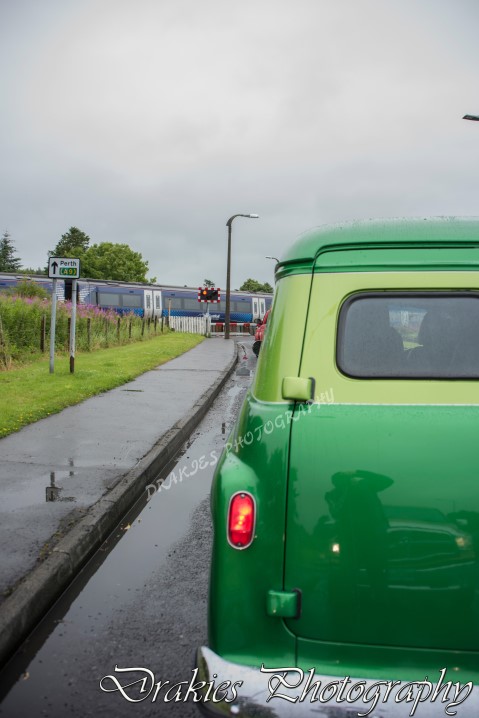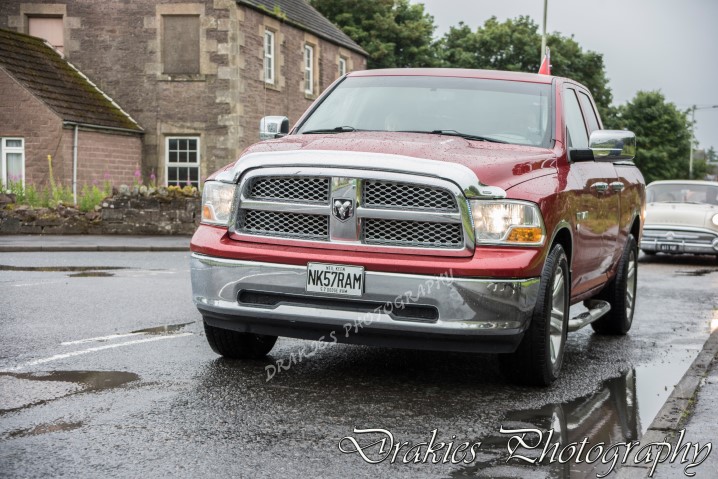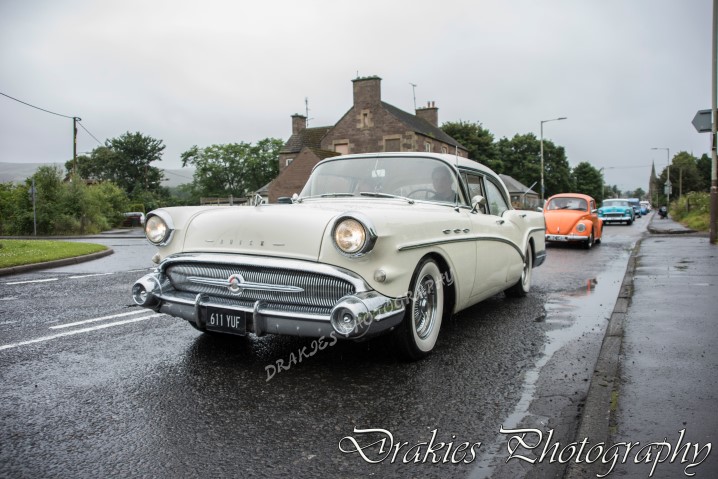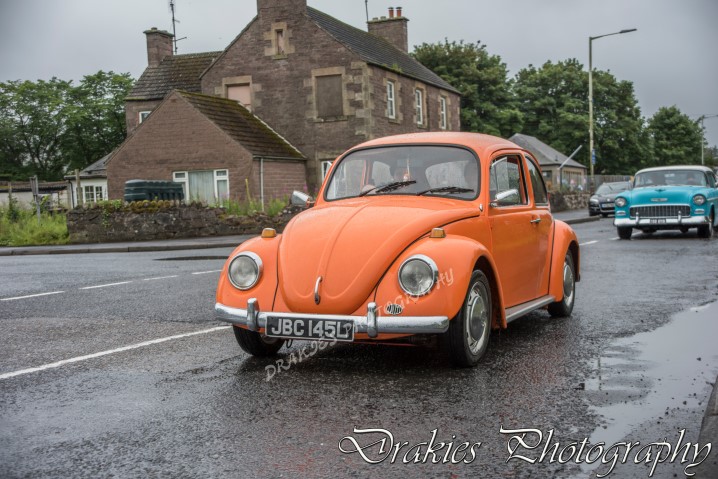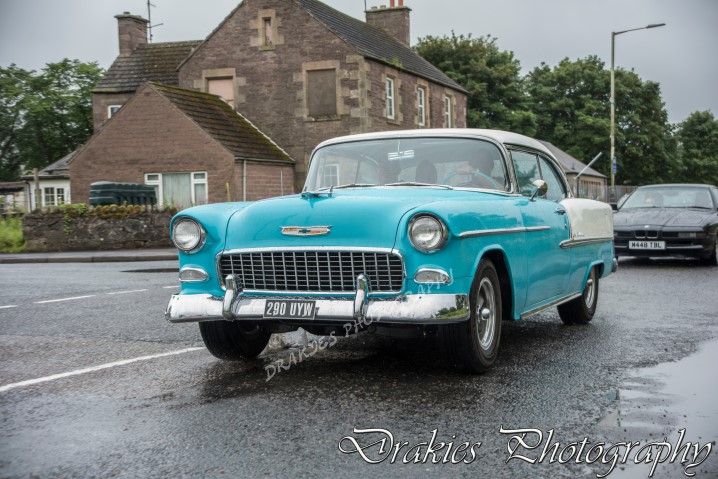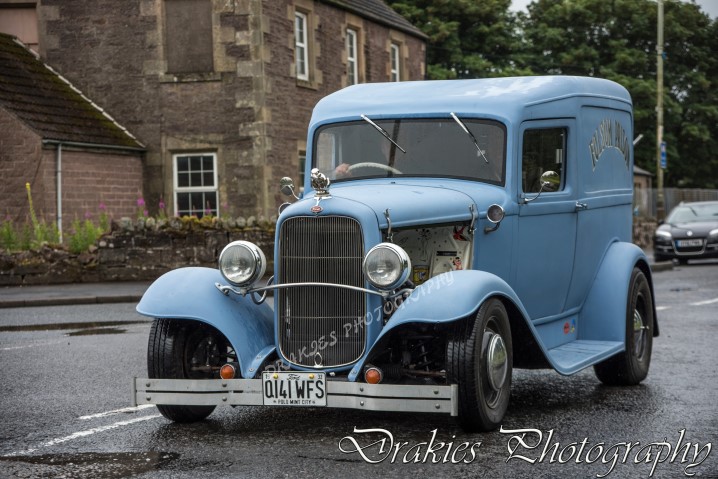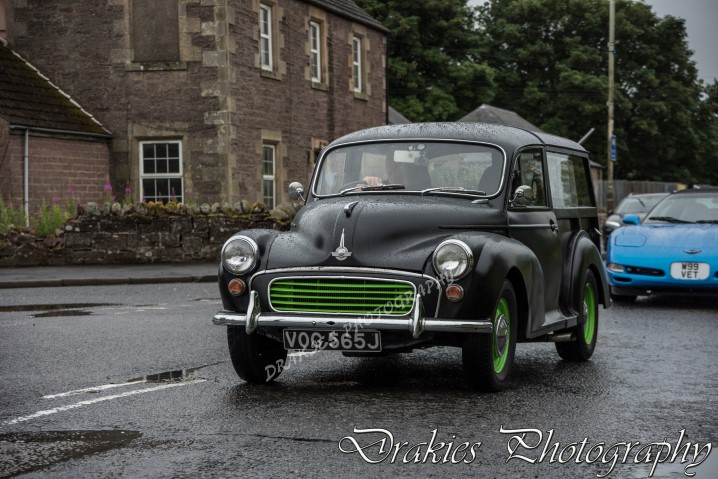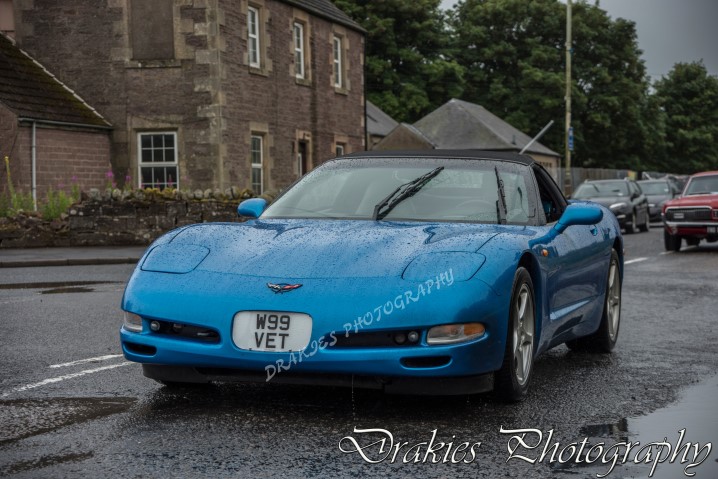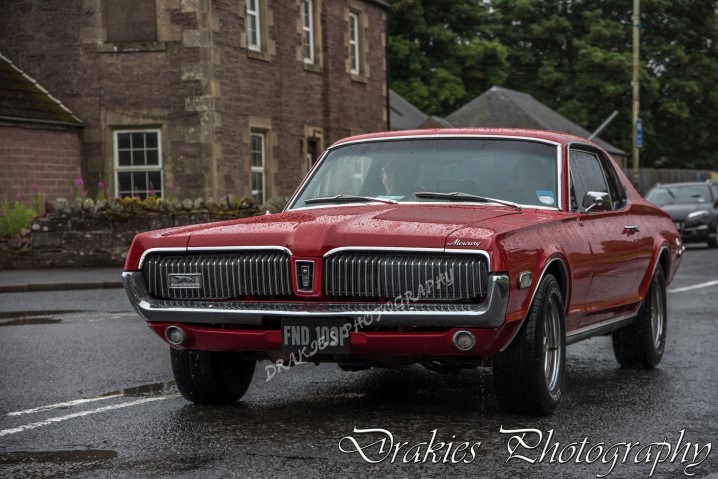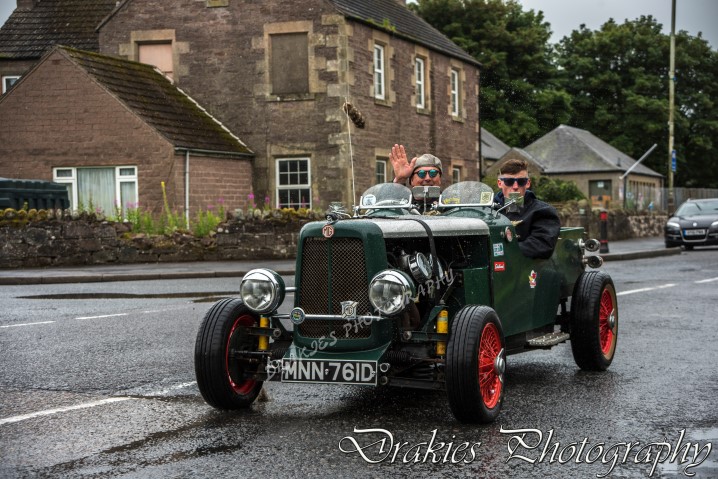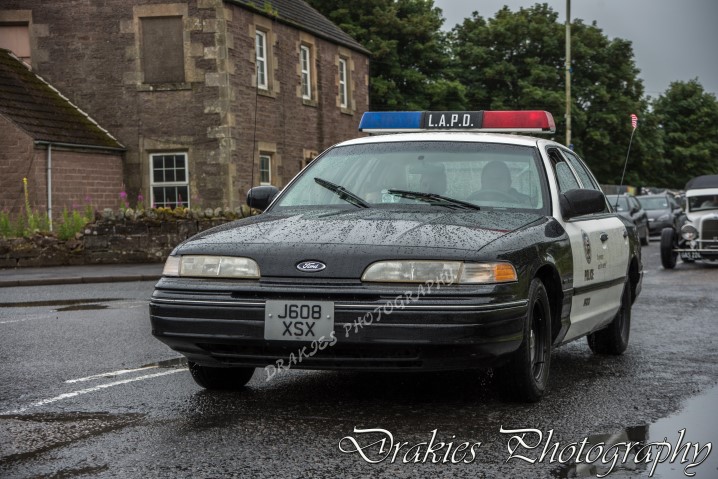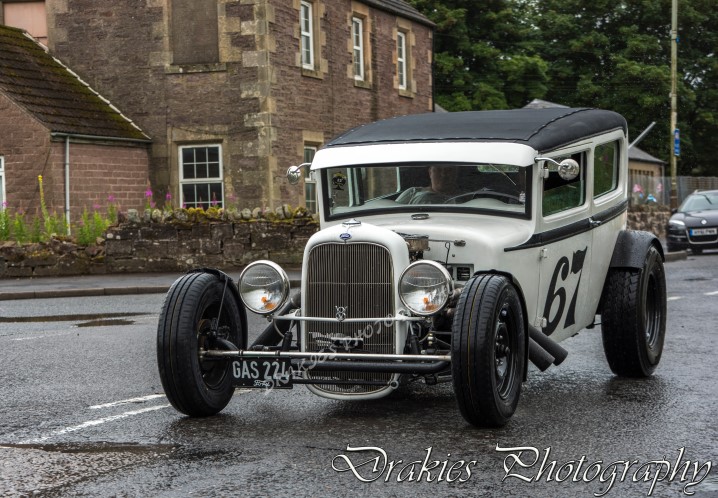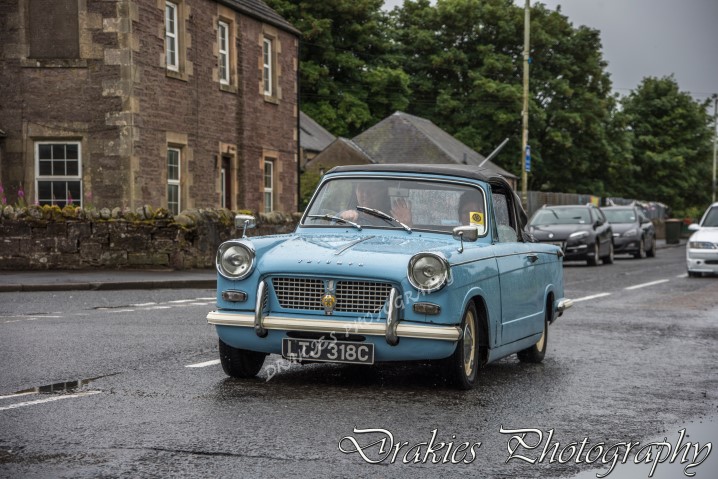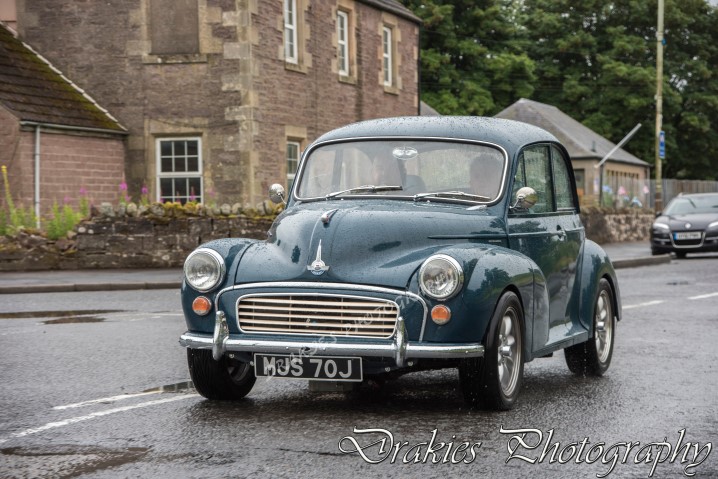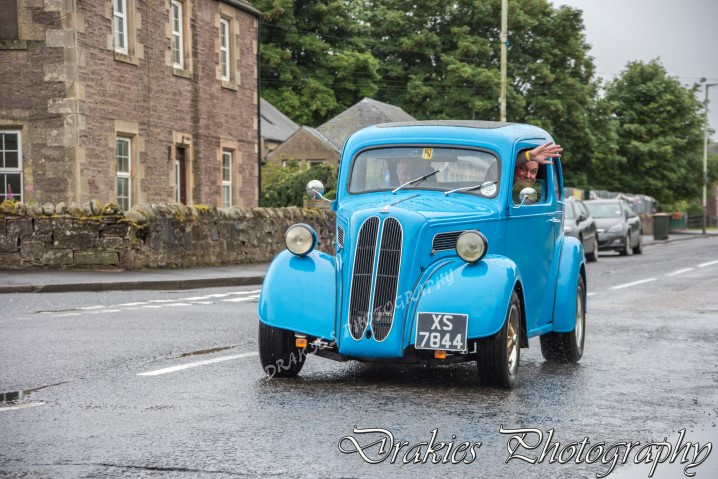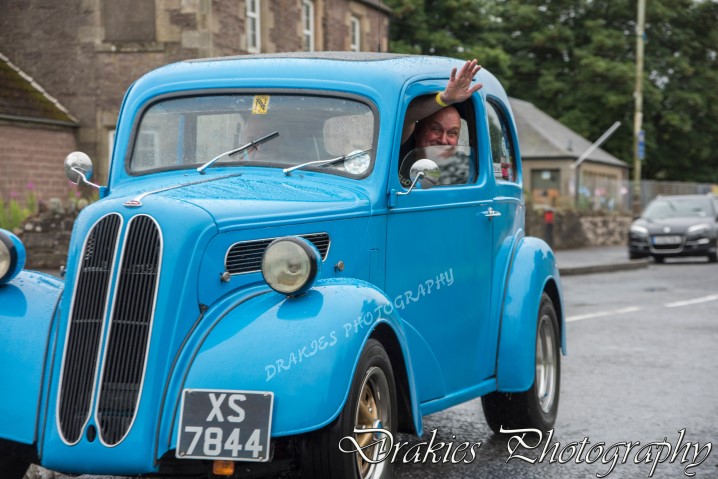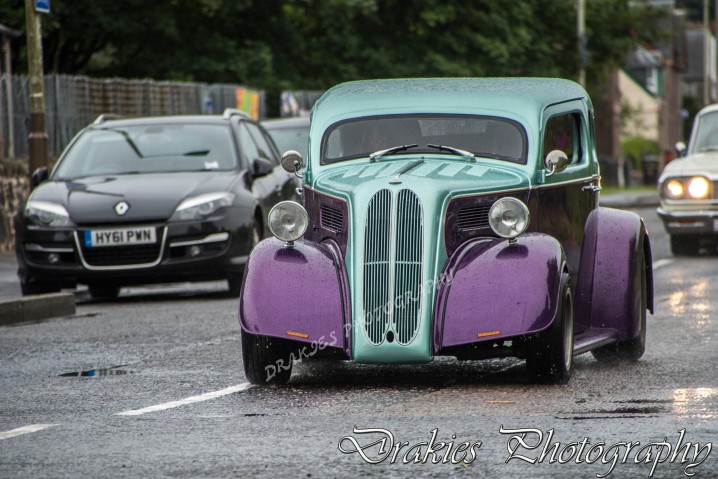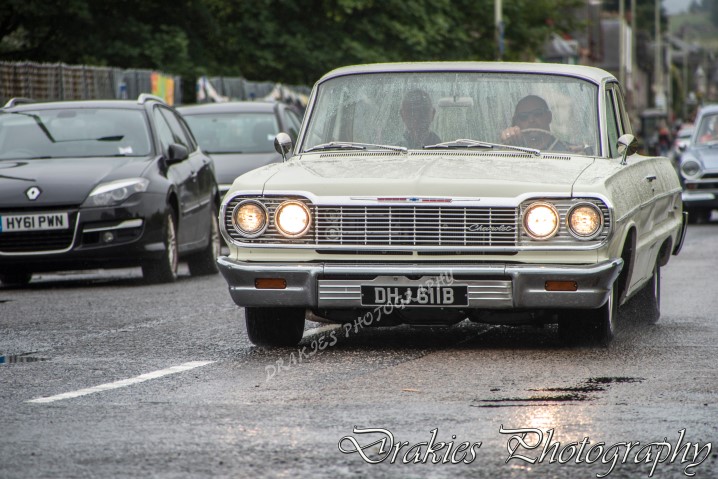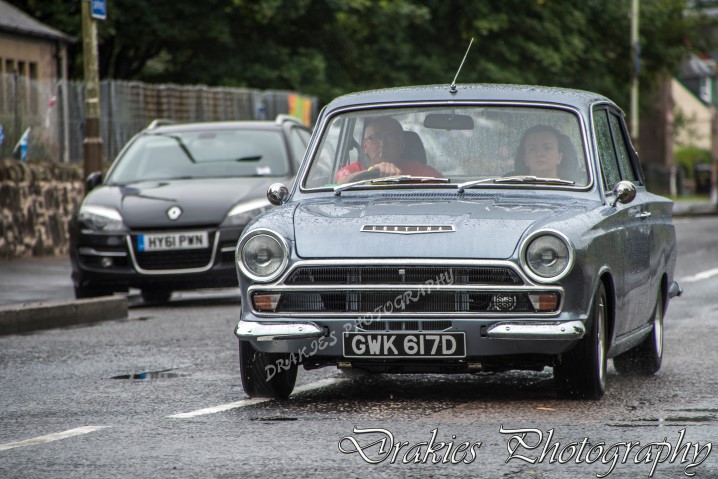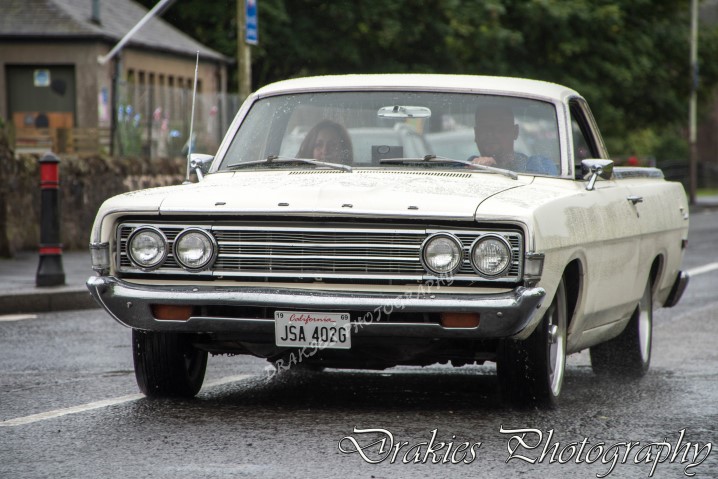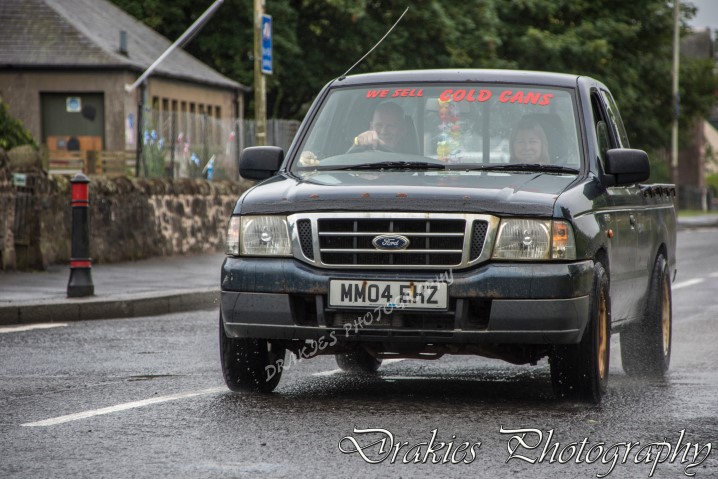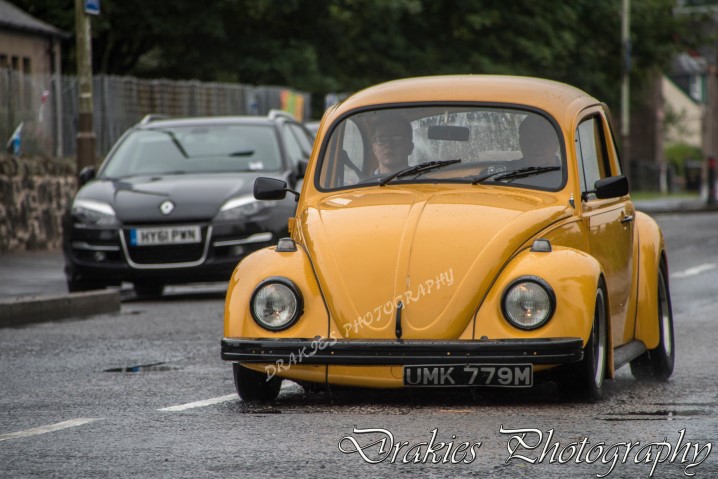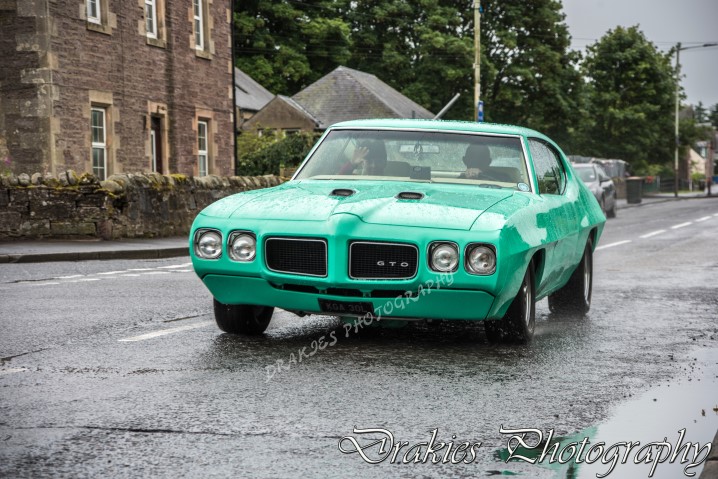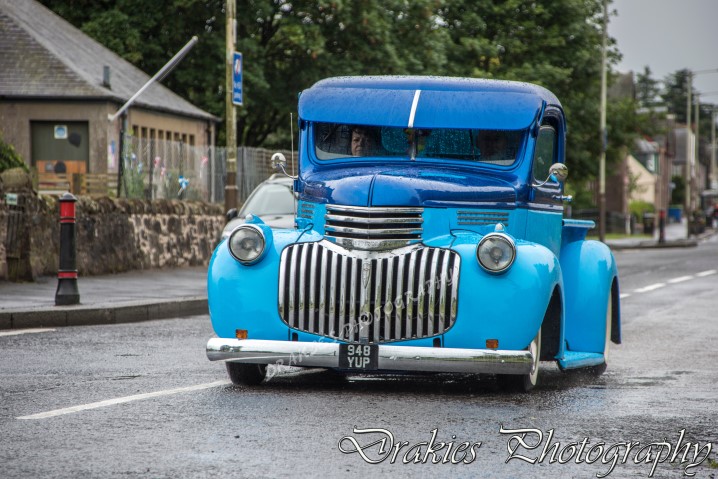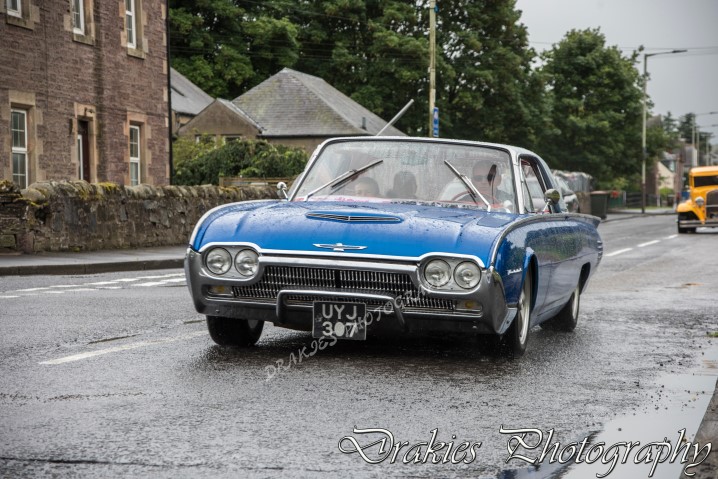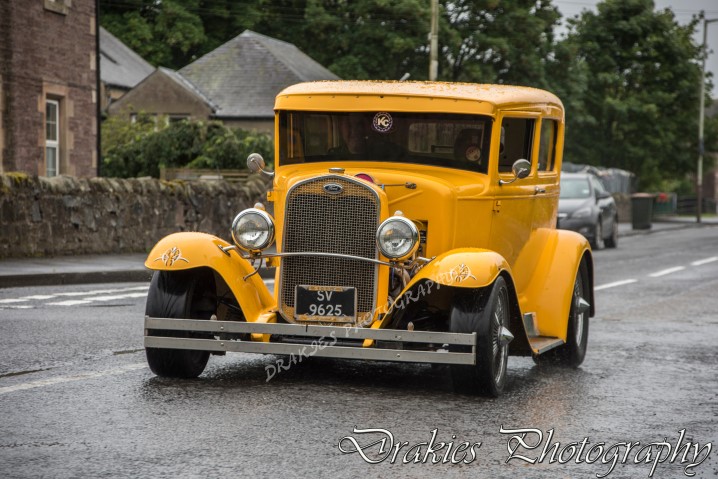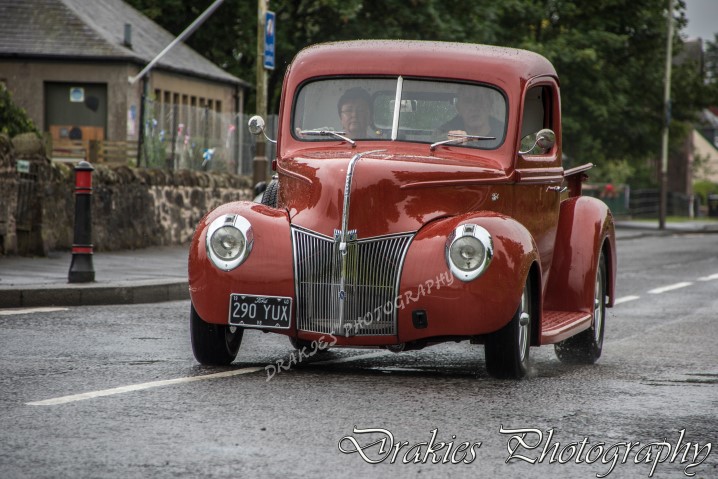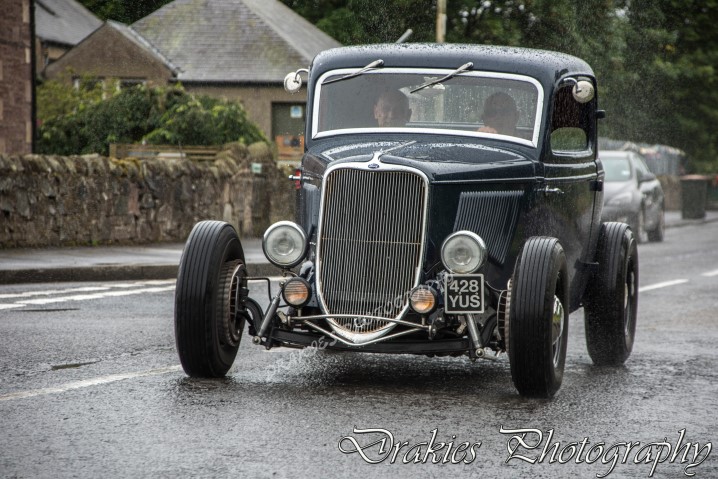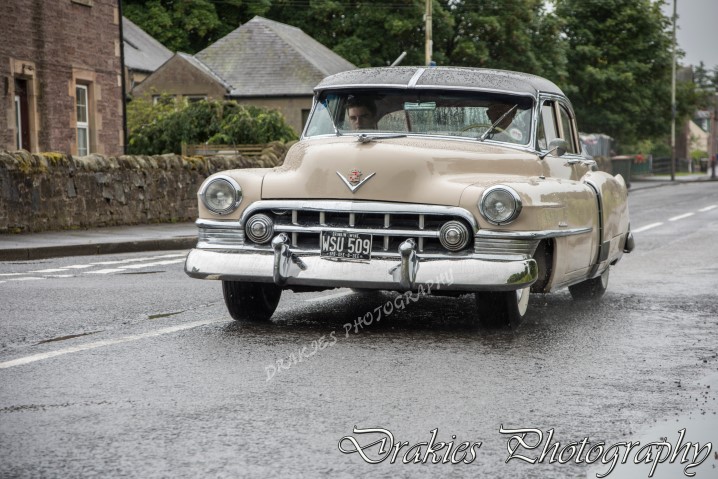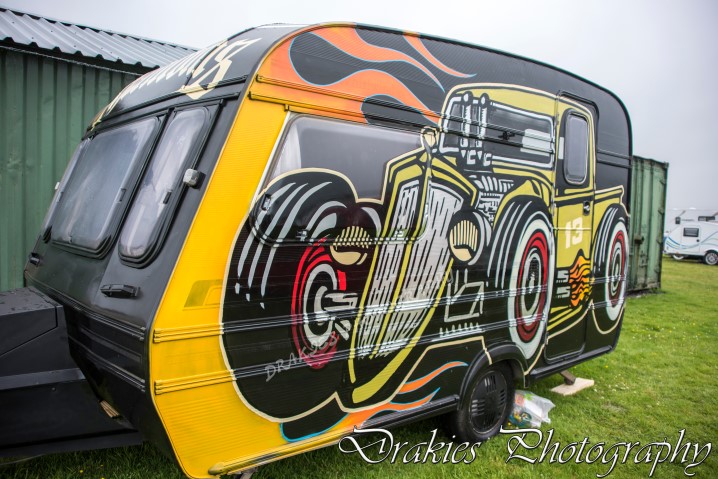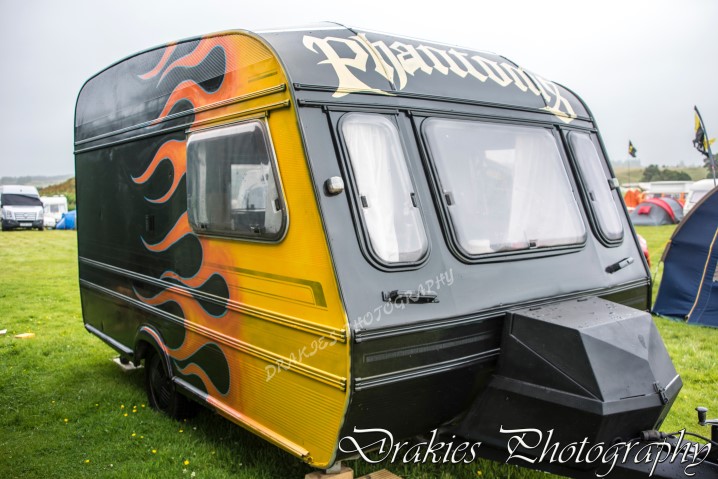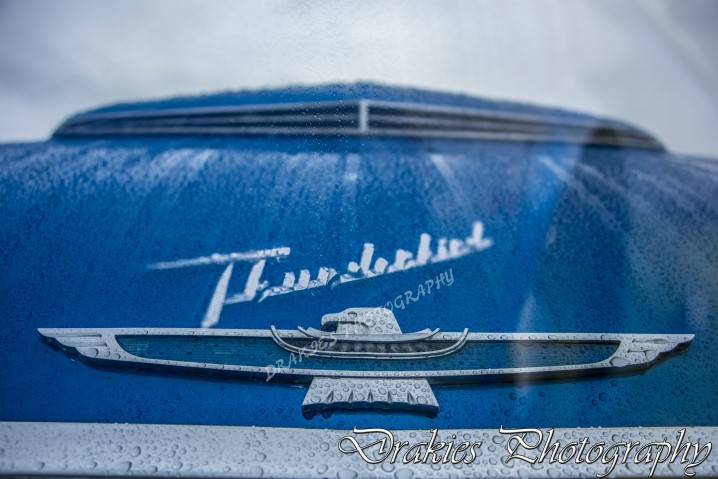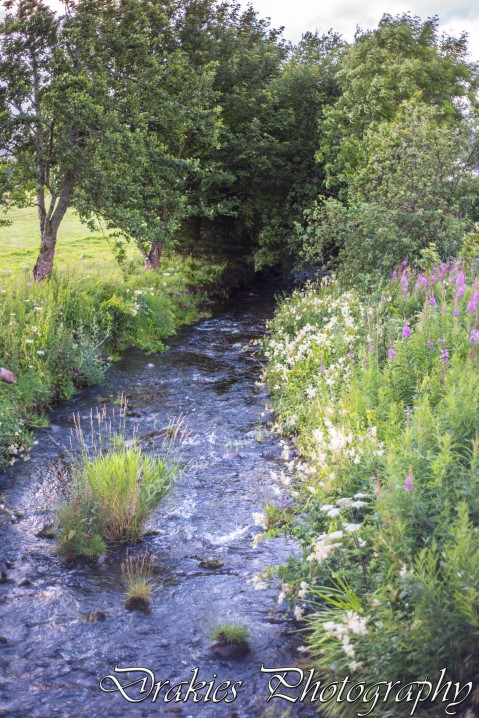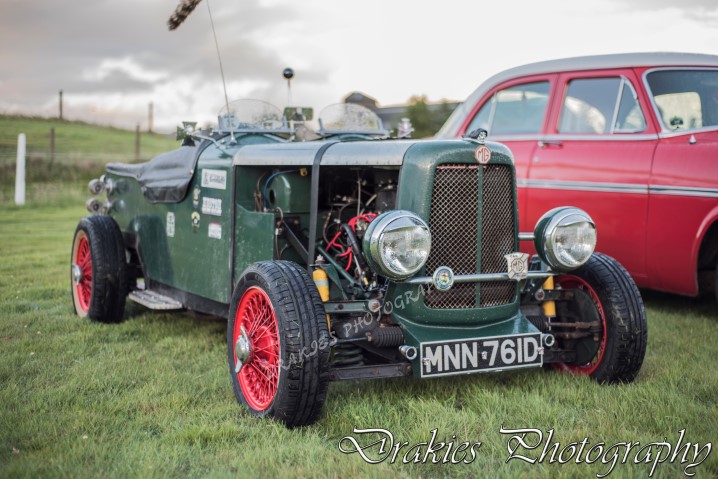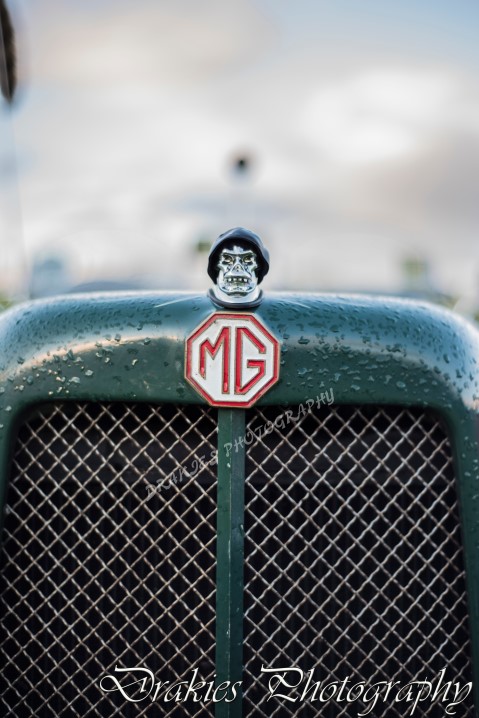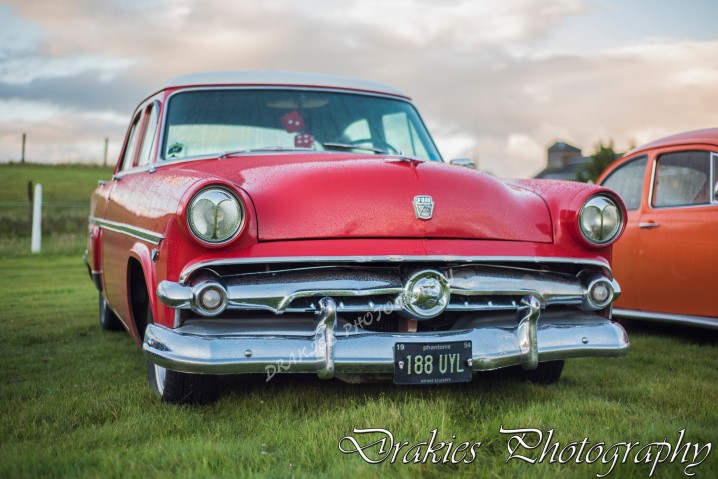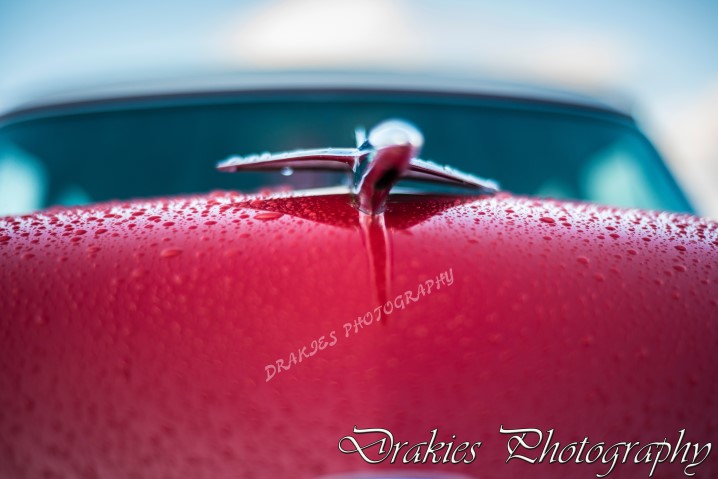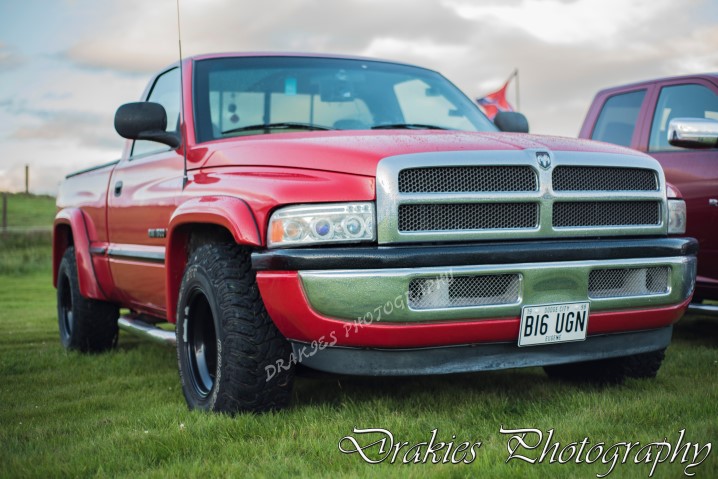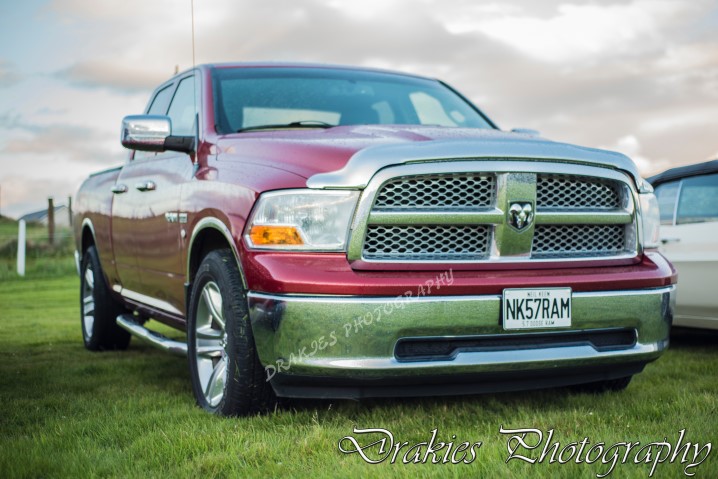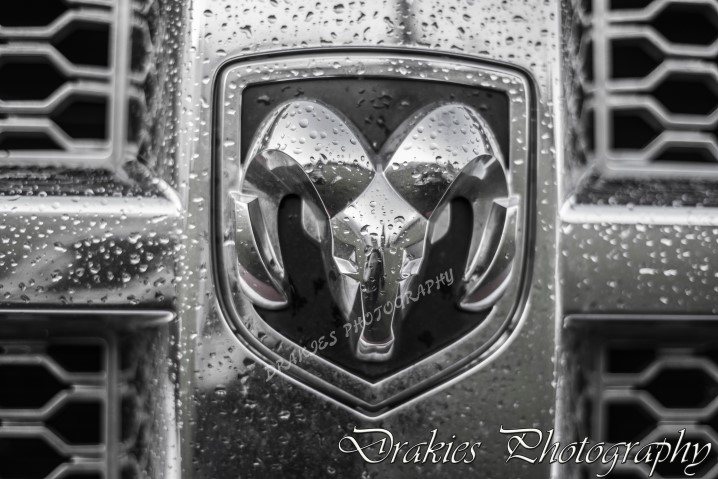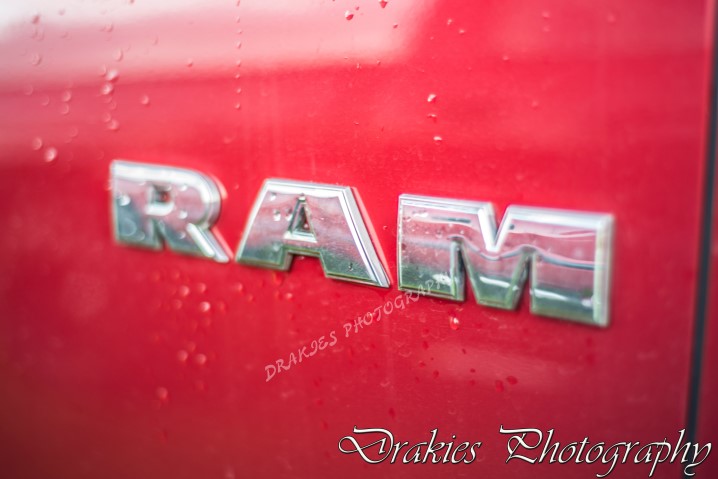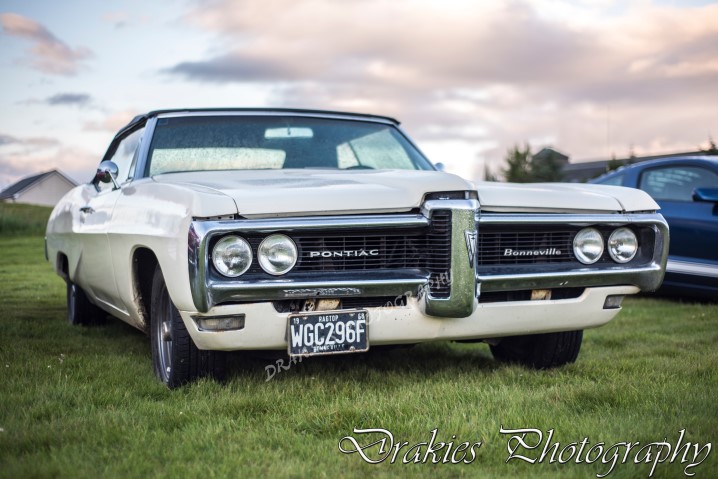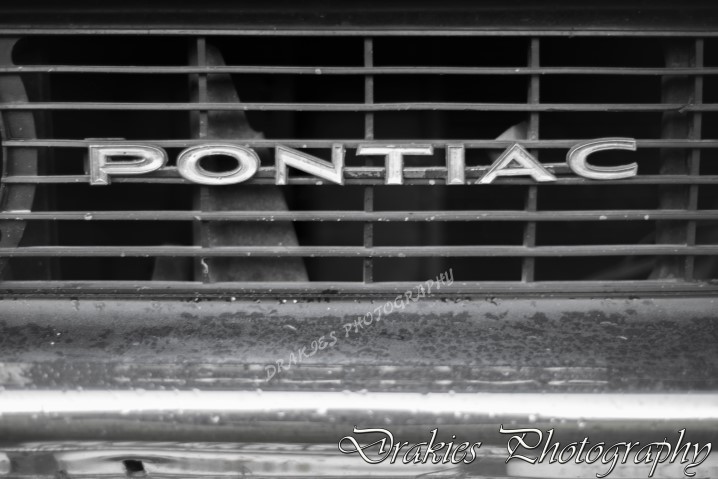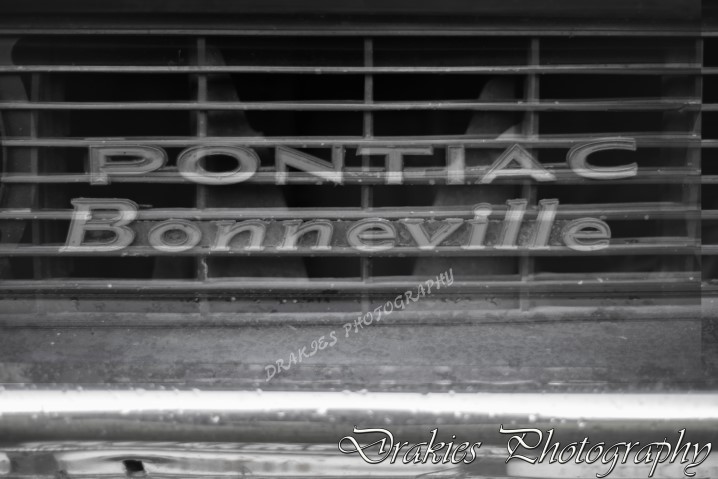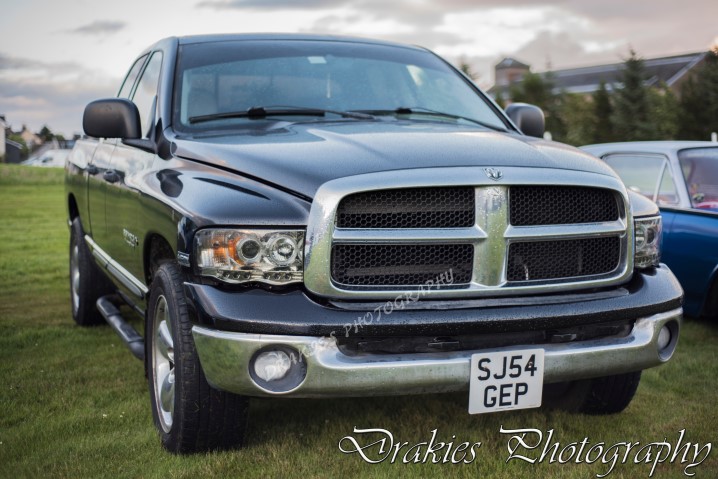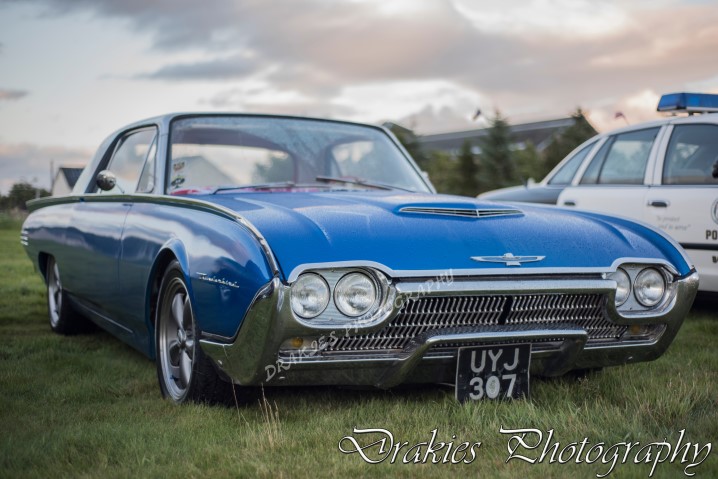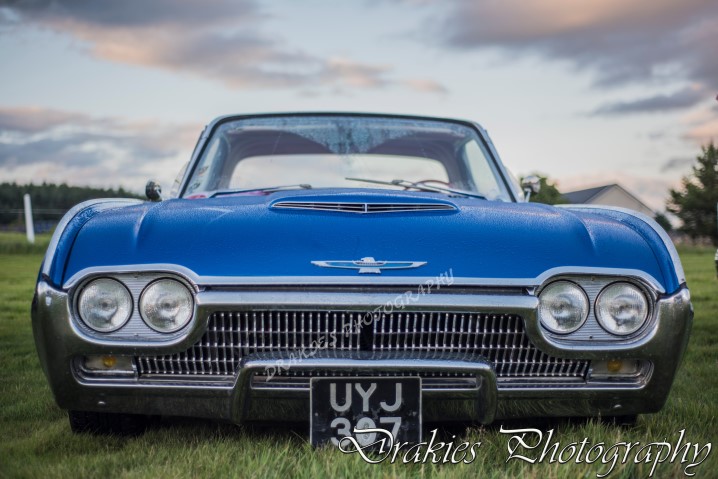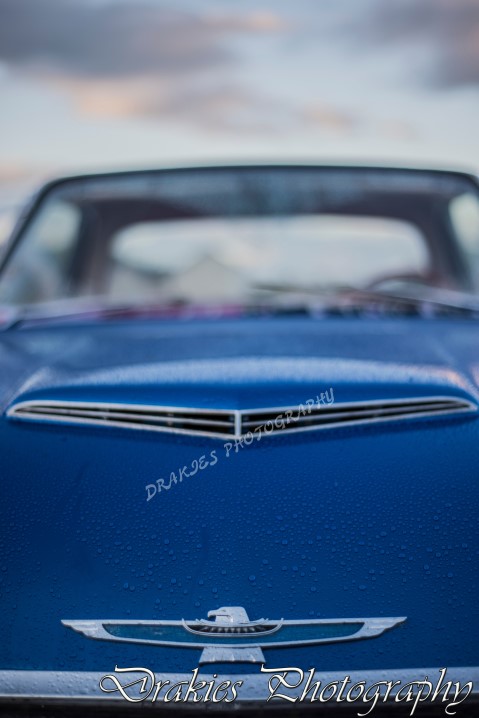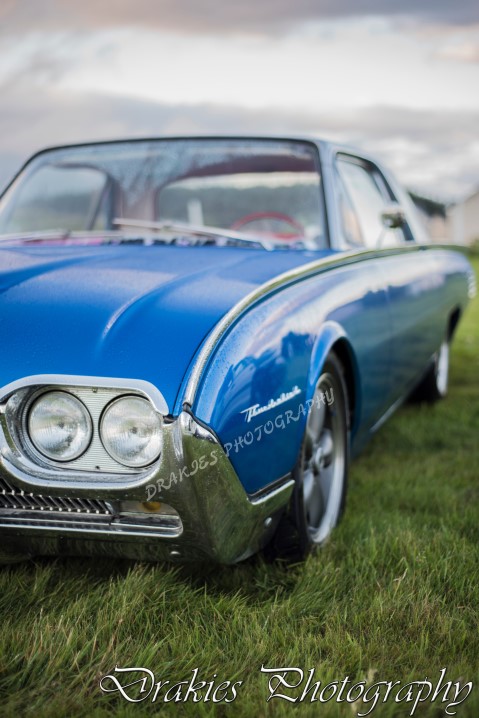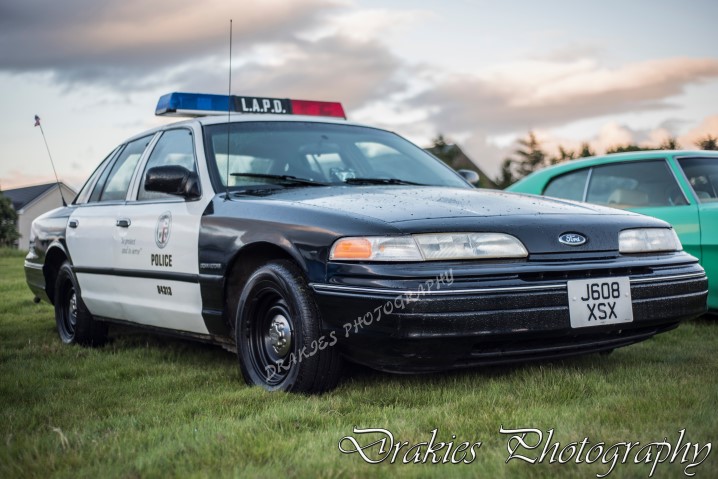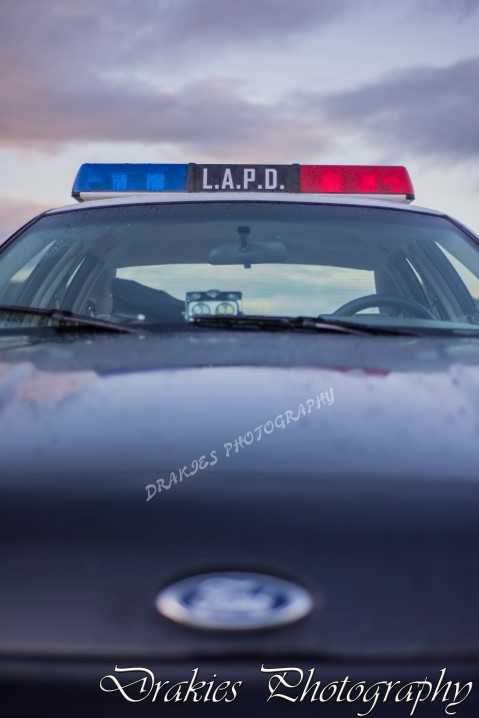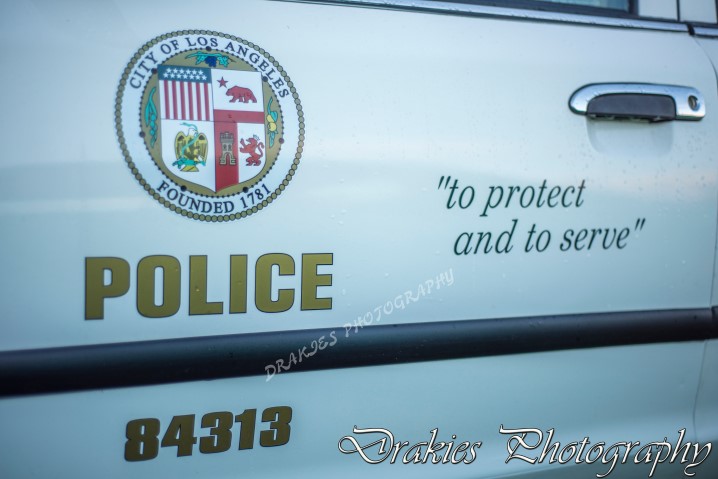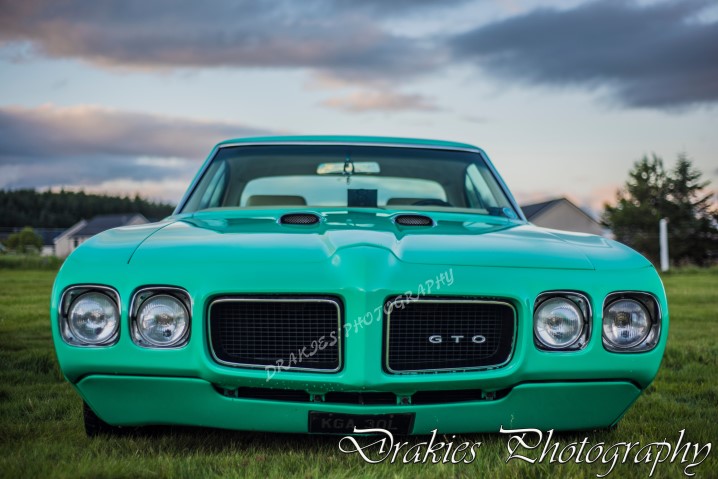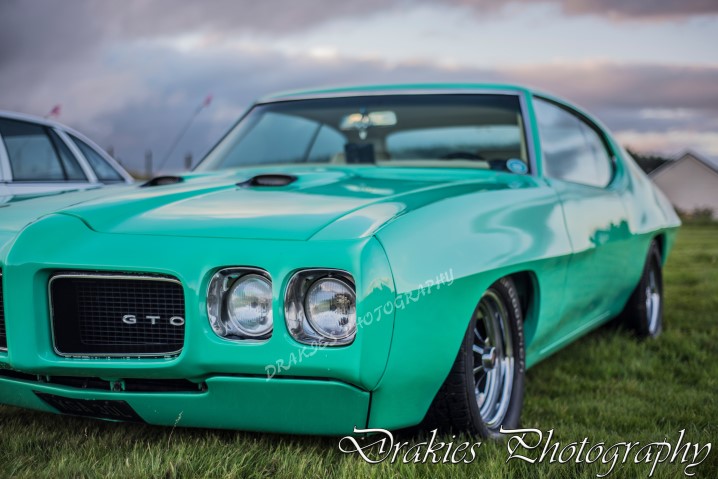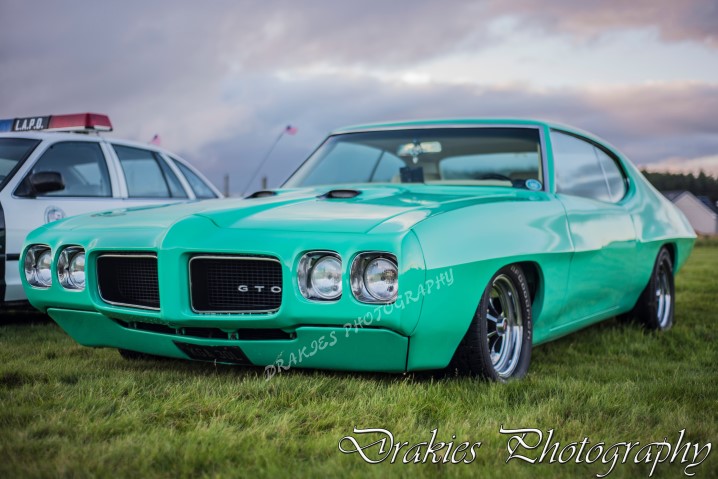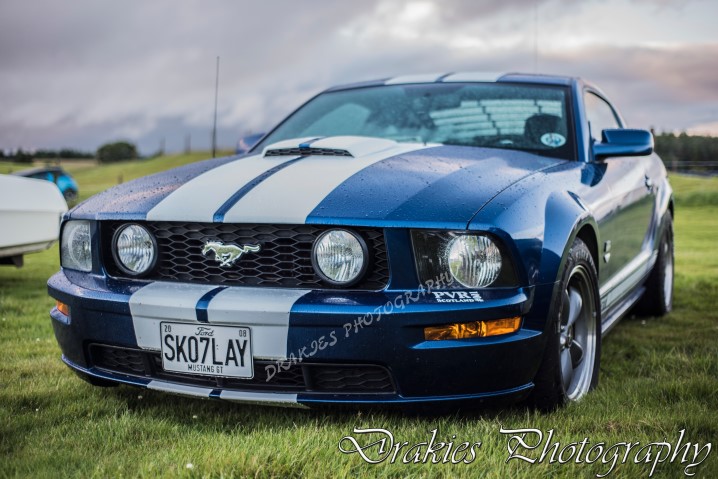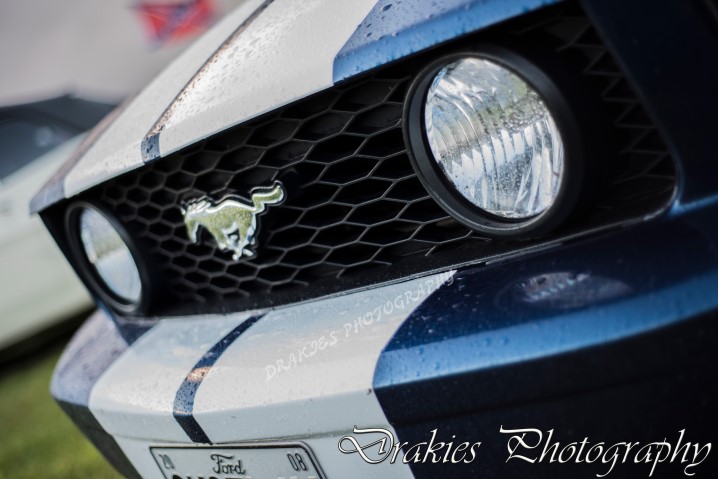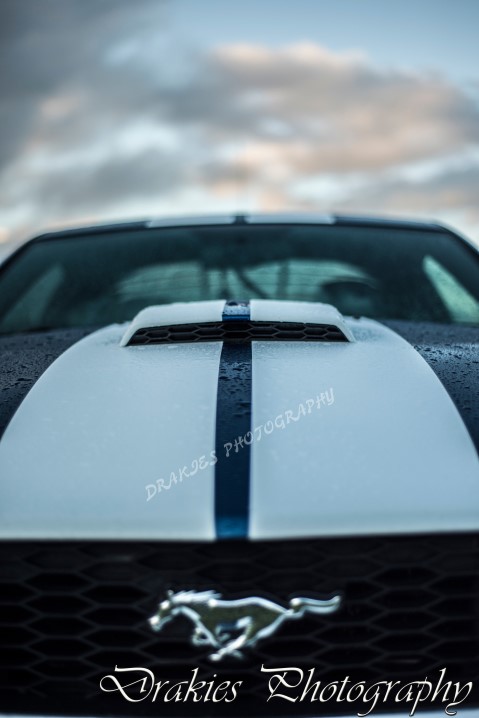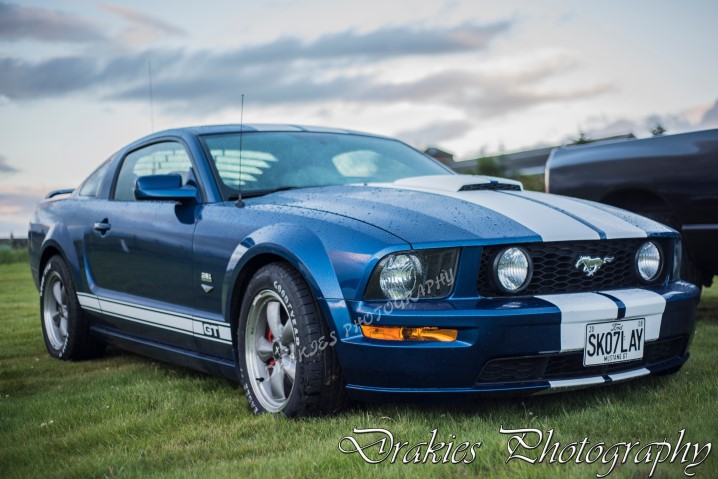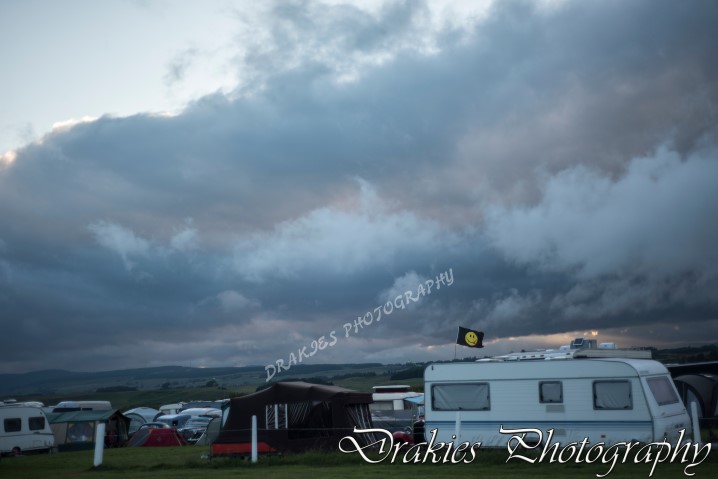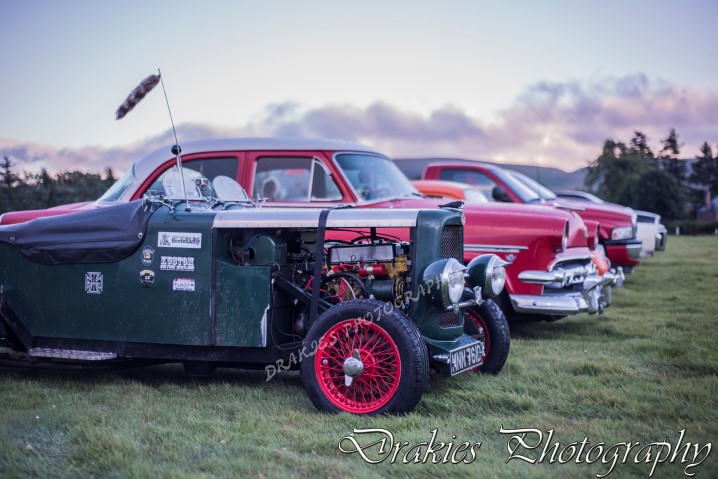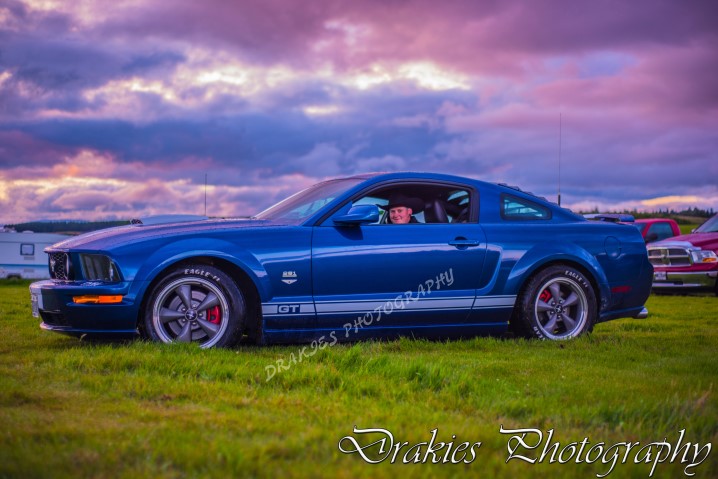 This Is Laura, my other half and it was her birthday, so Kevin kindly said he would take her round the field in her most loved year Mustang. Thanks Kevin from us both.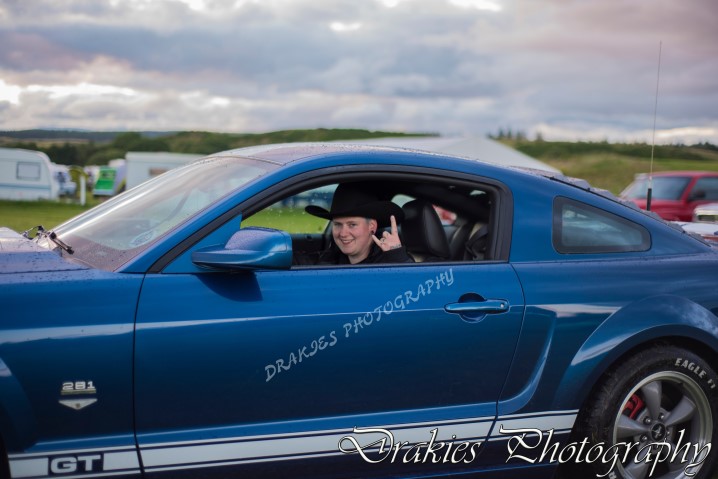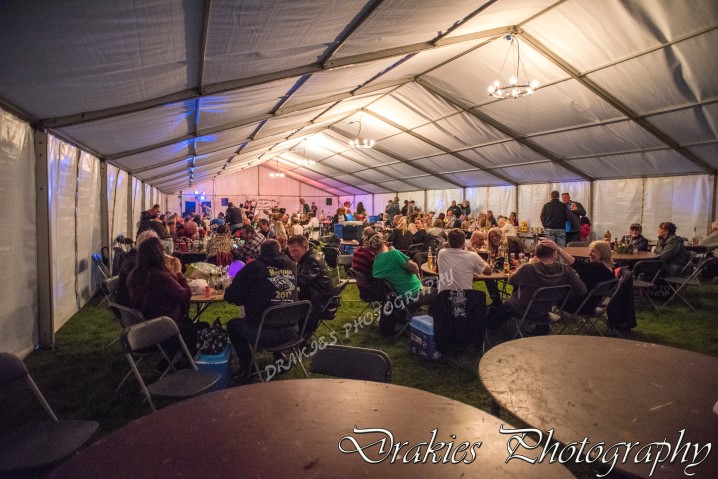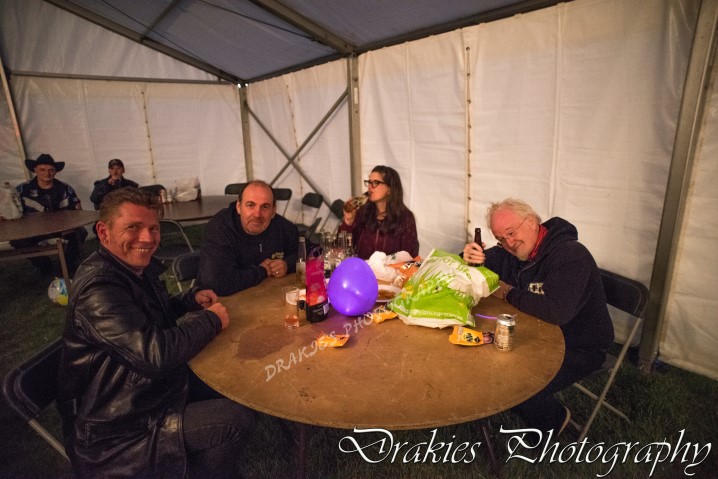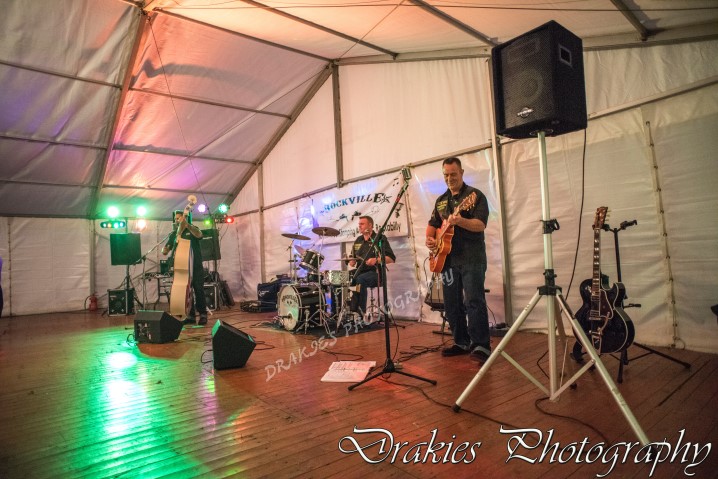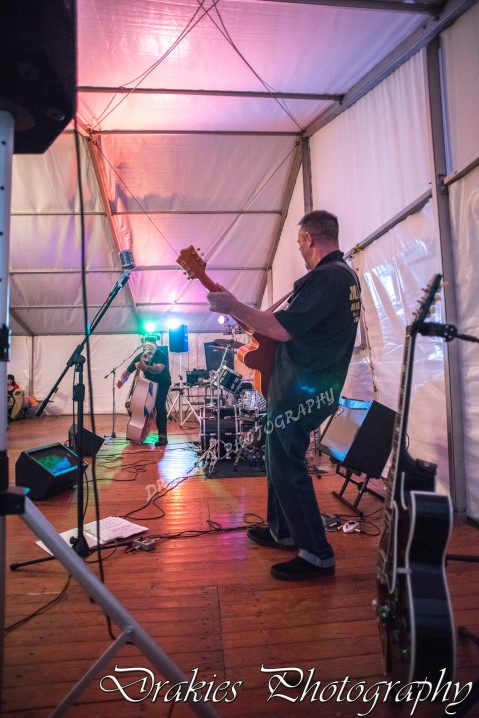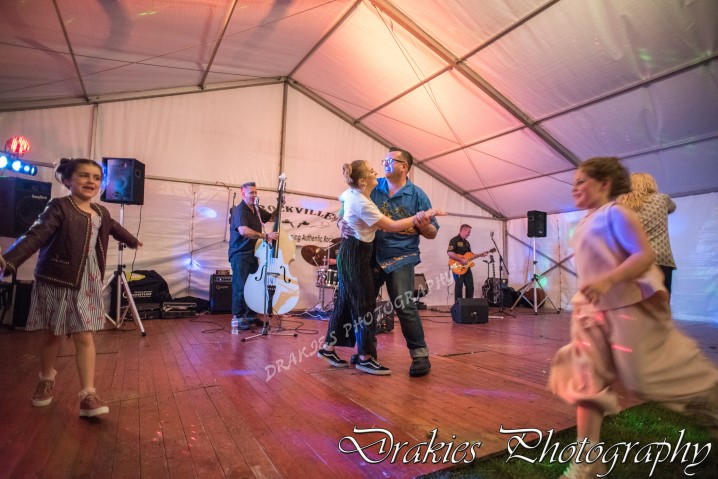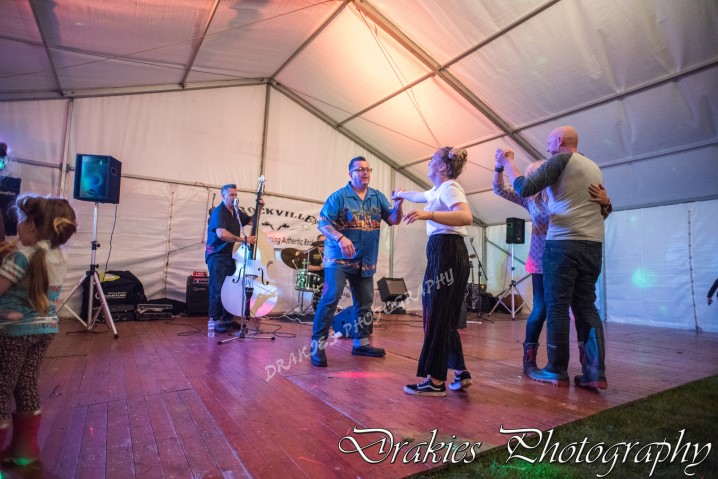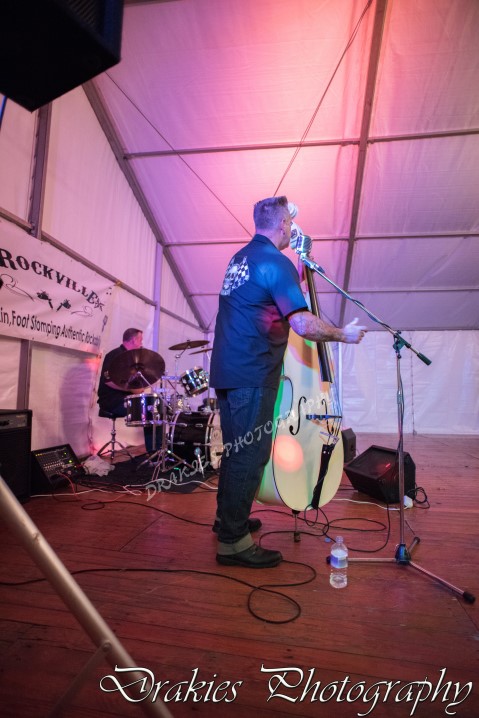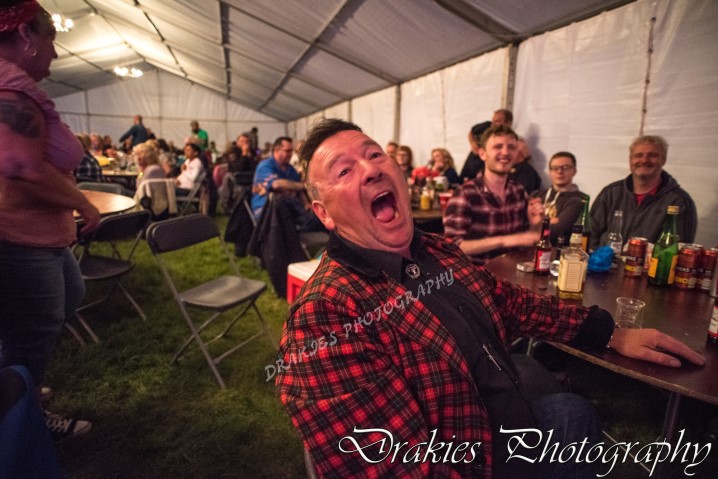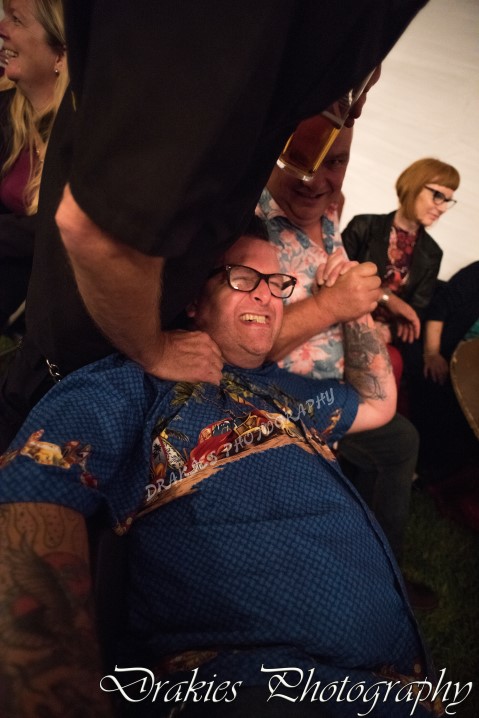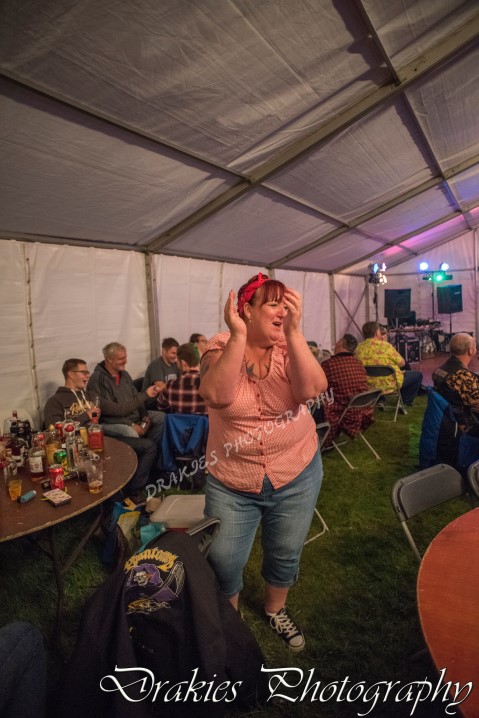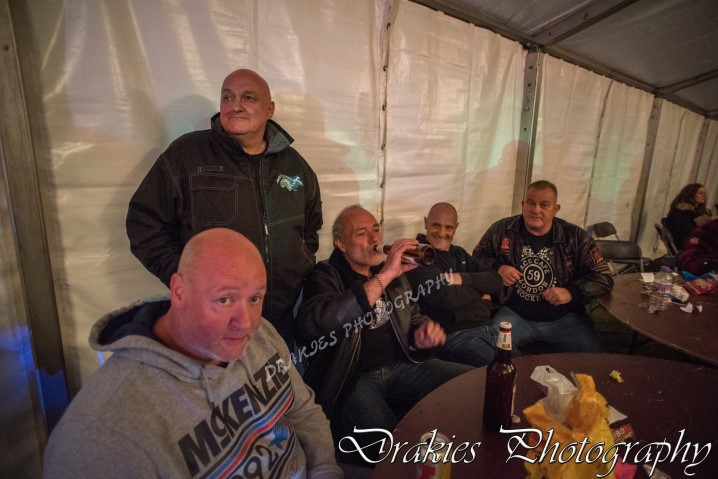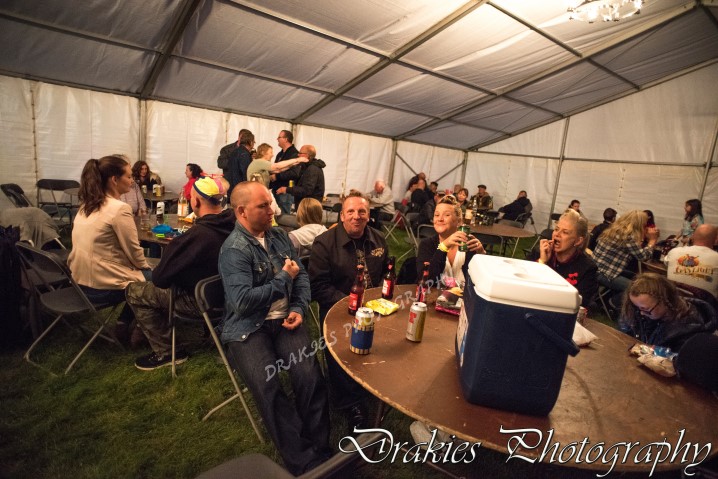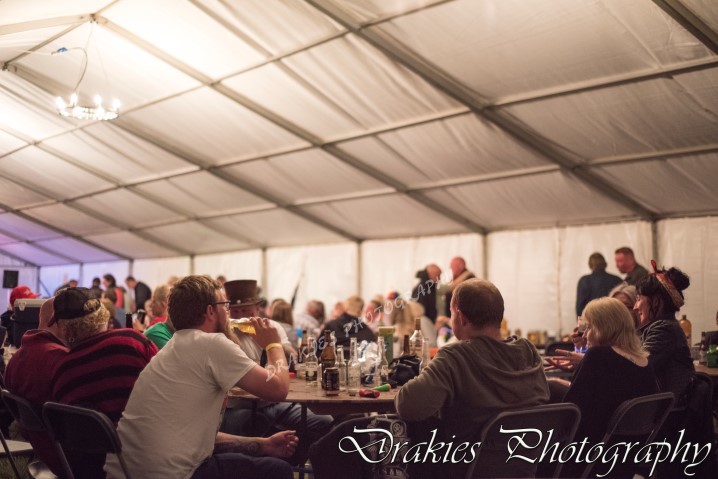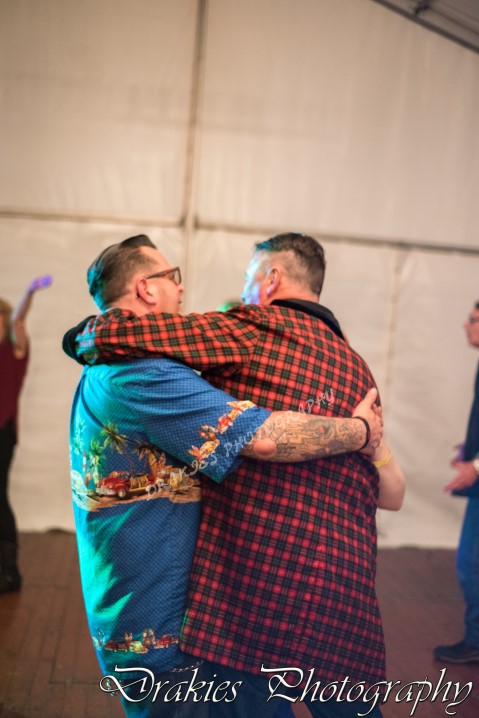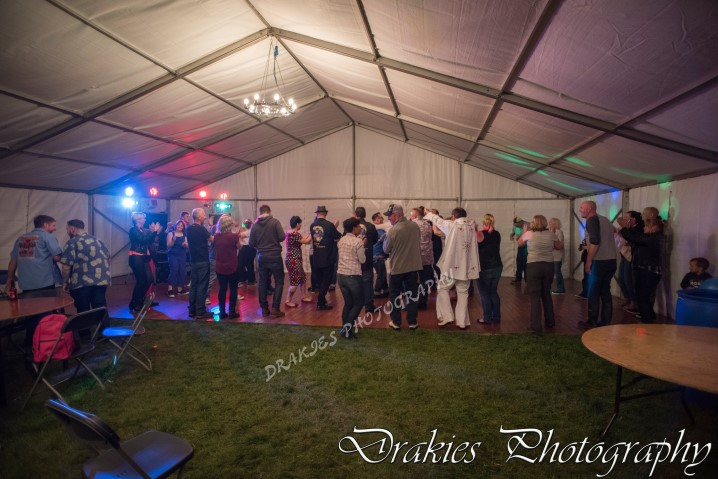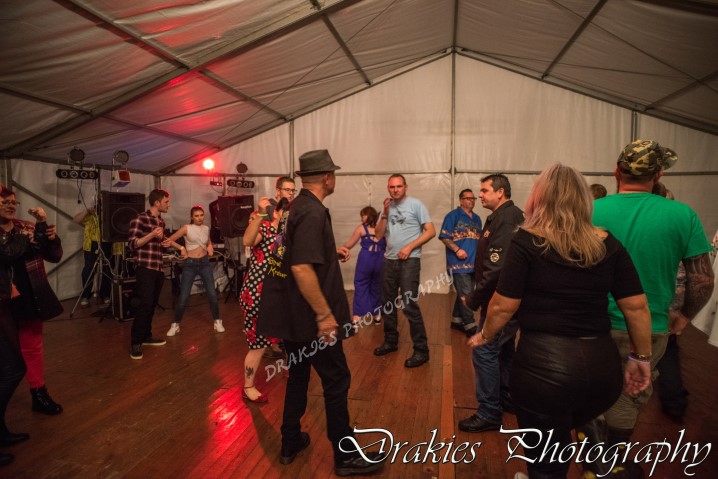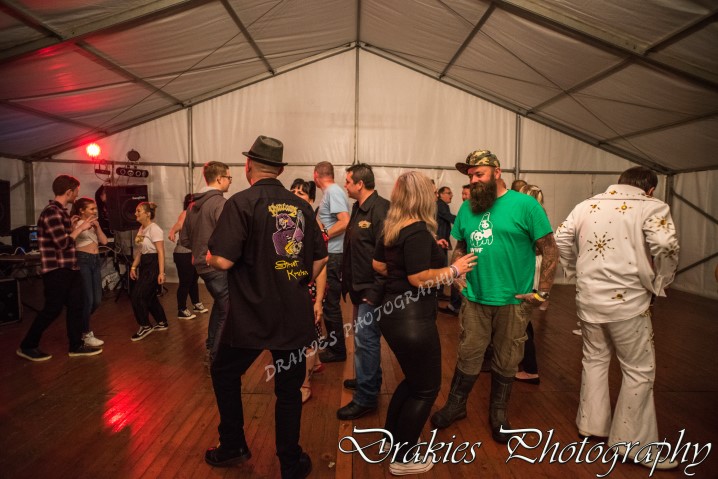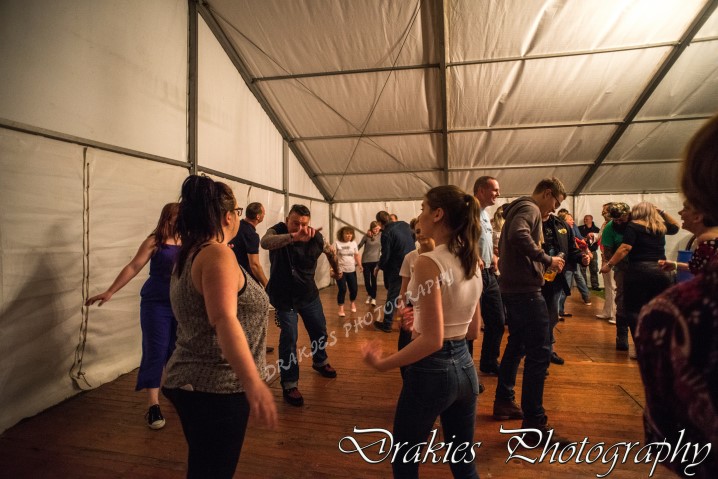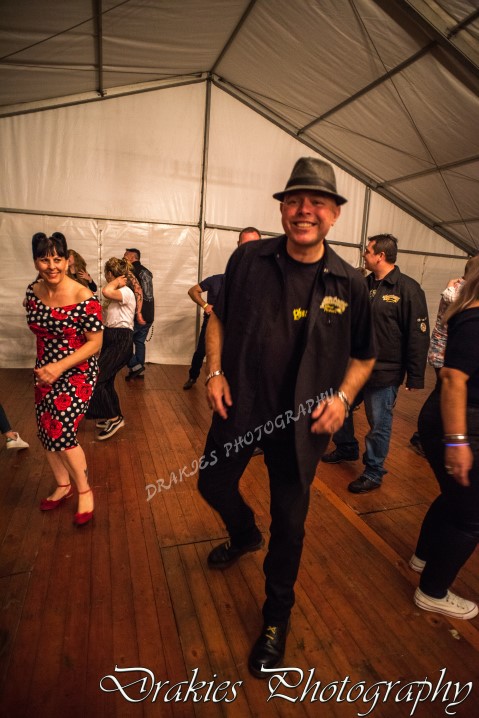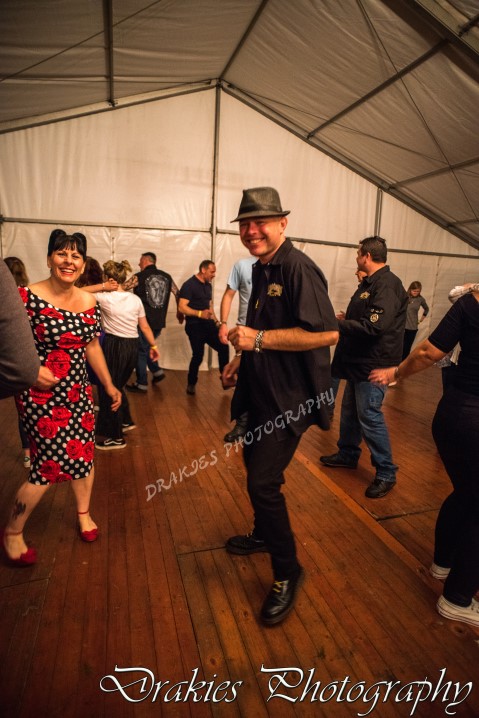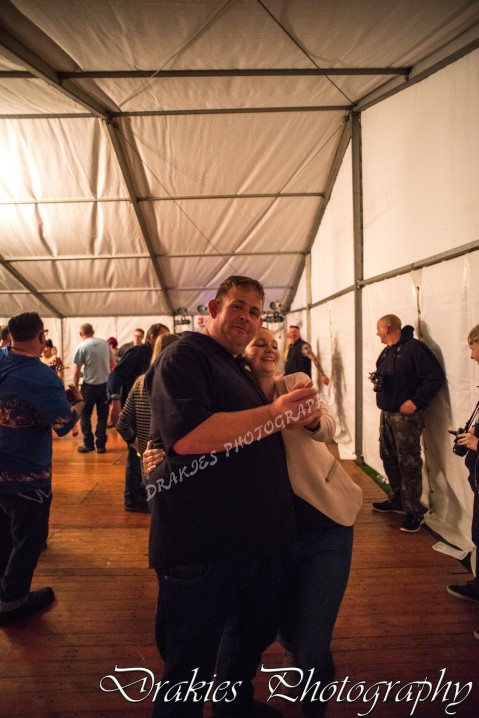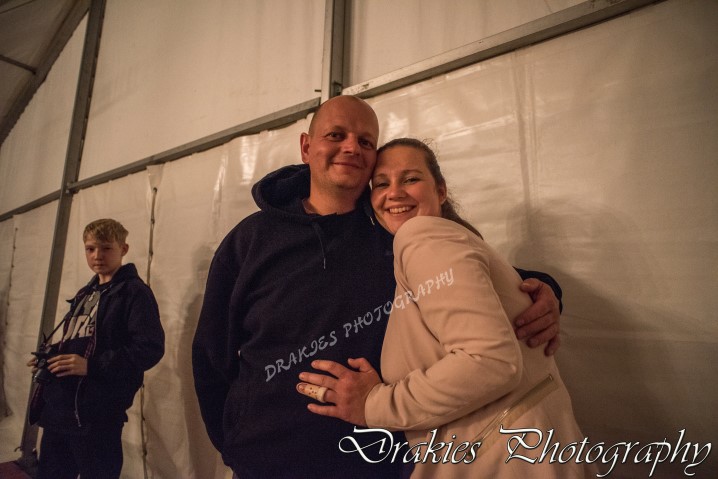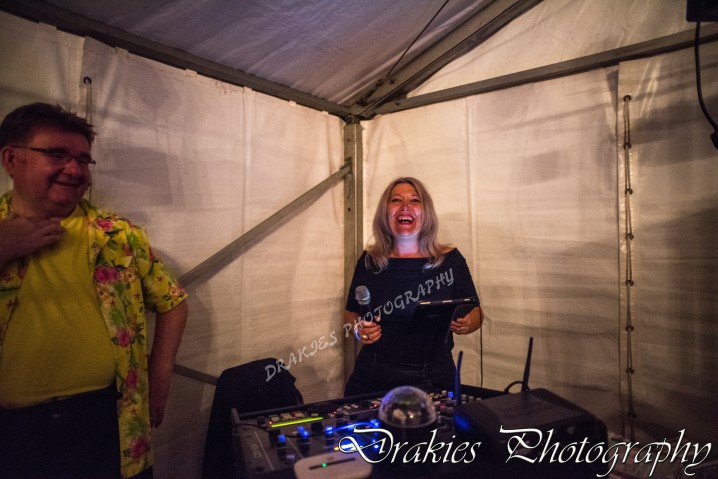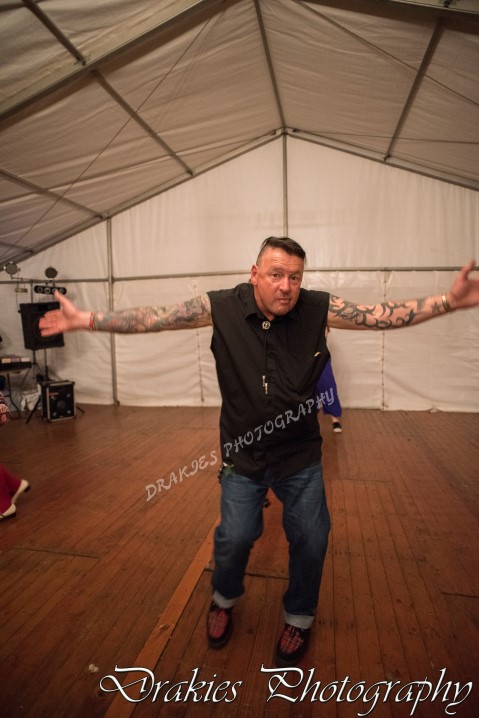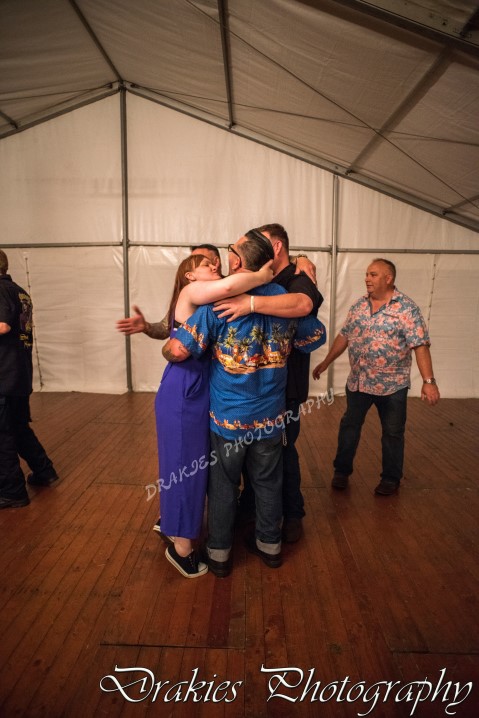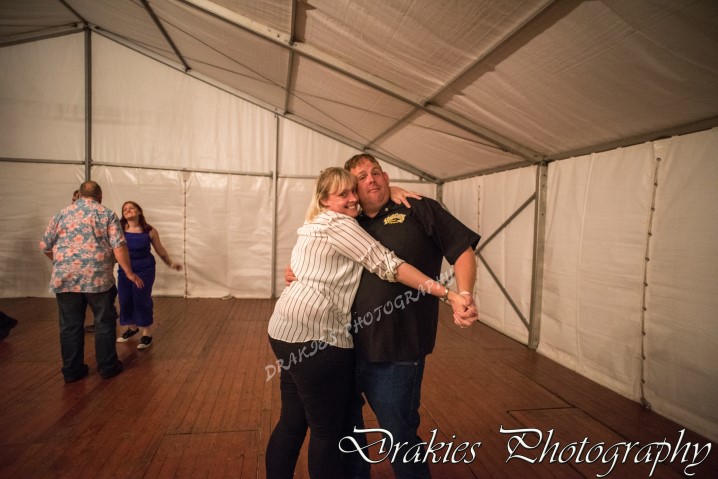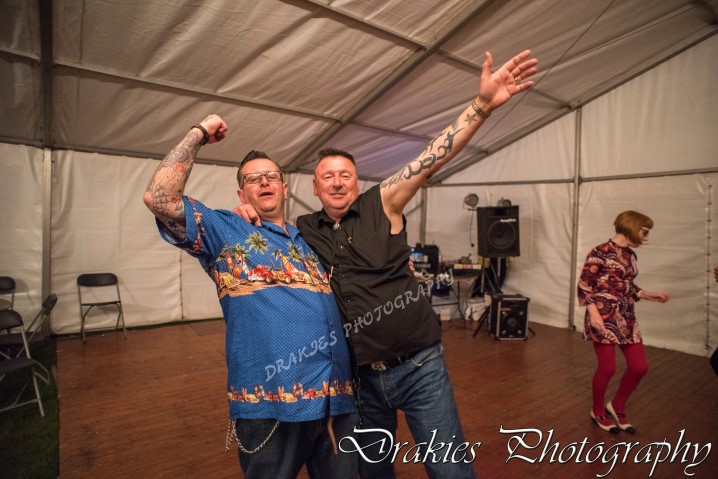 Sunday, Sunday, Sunday......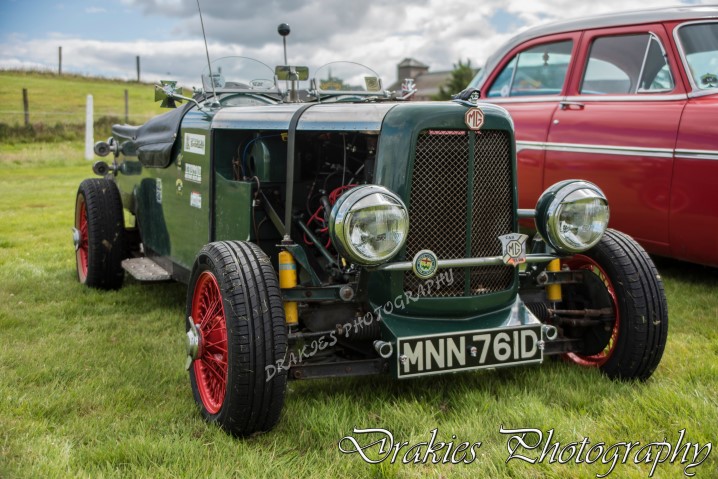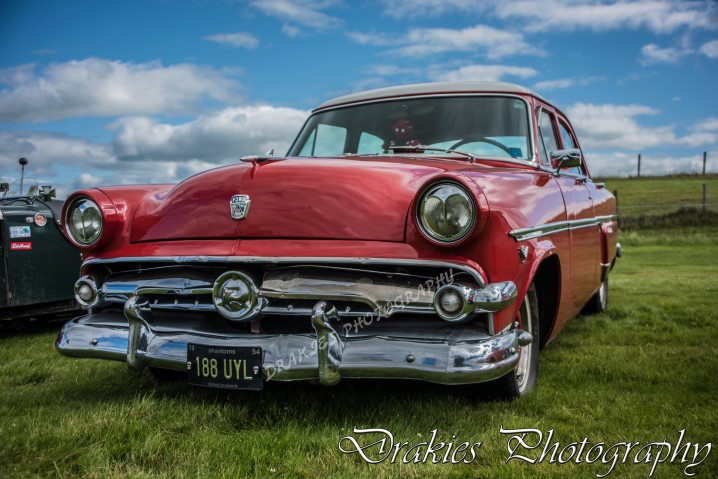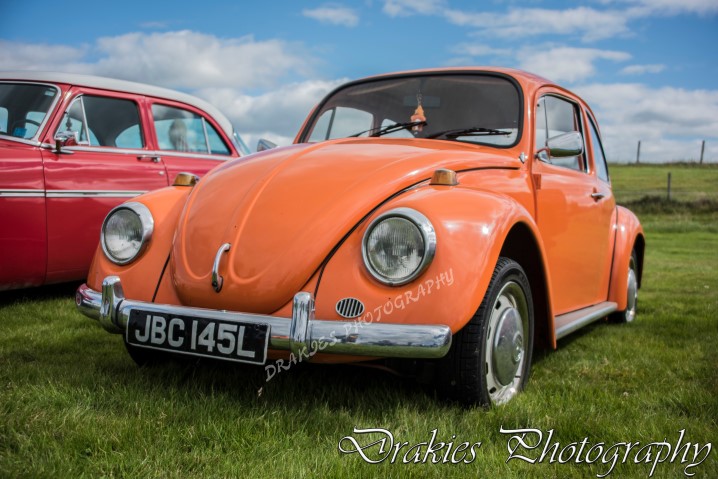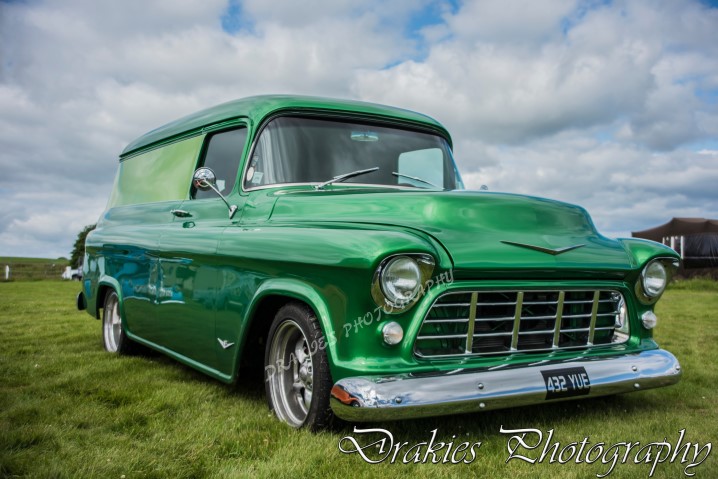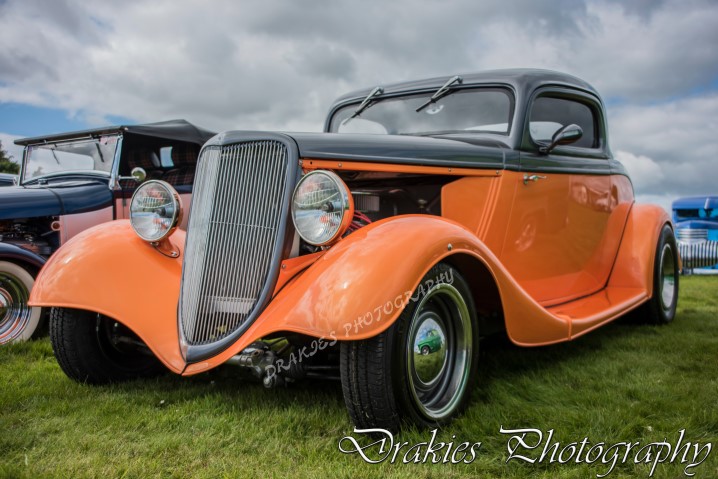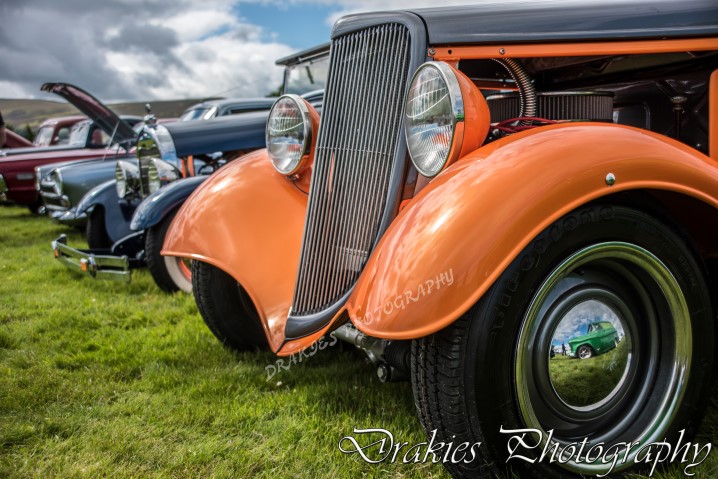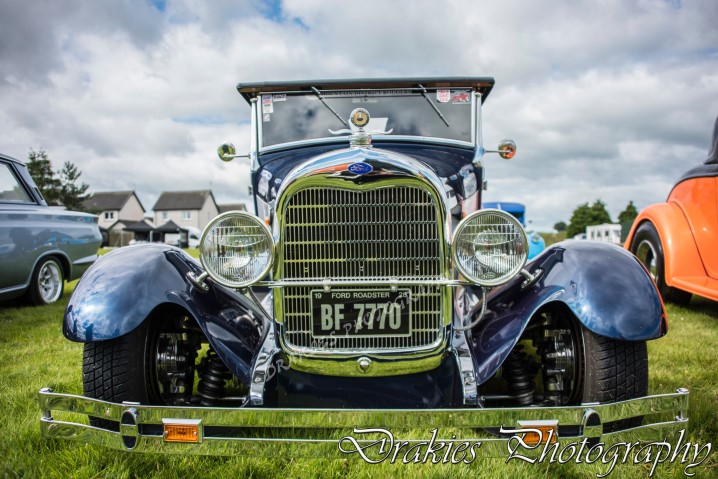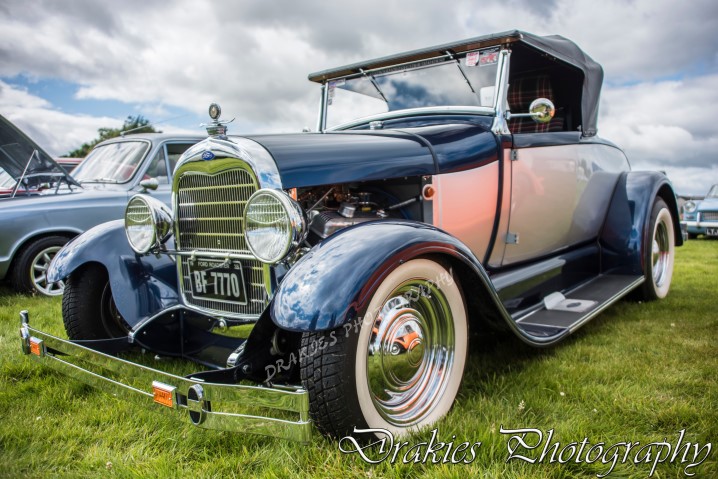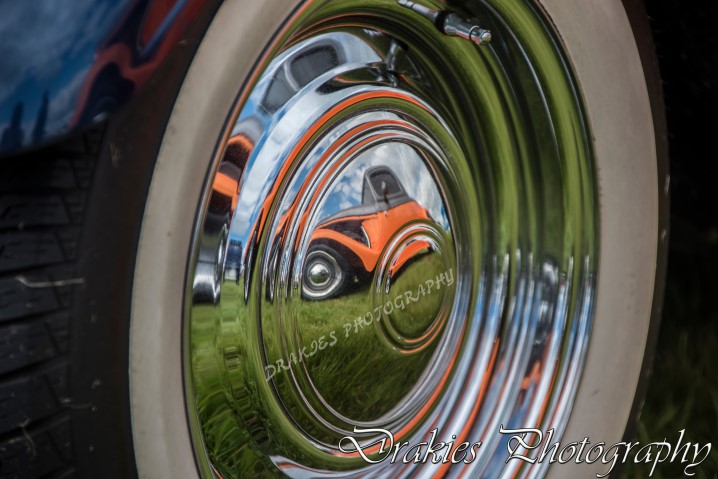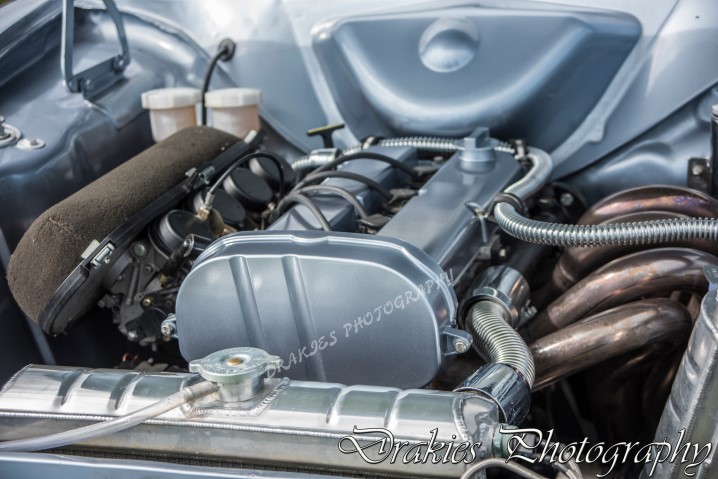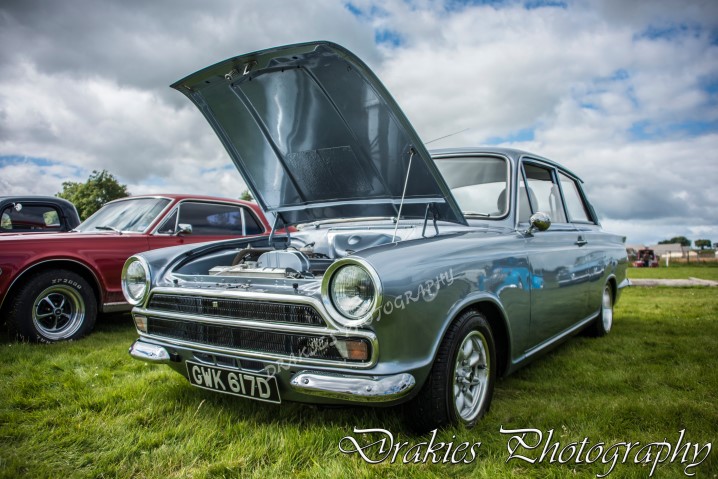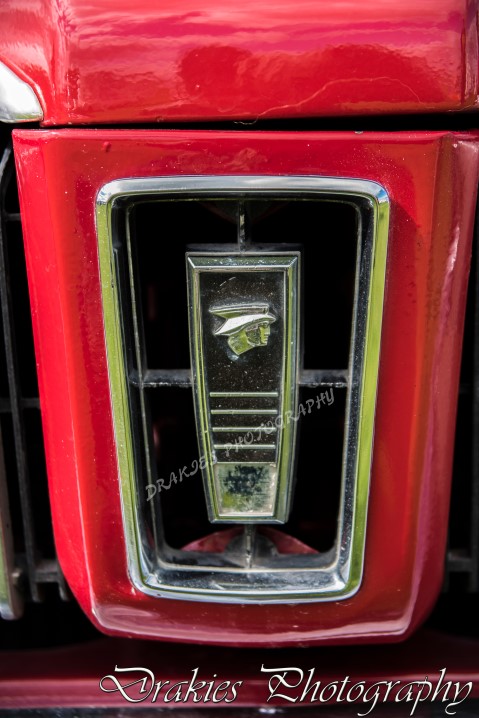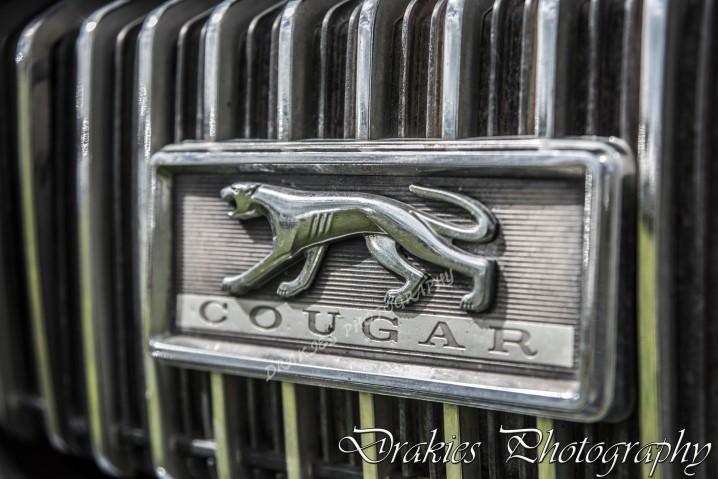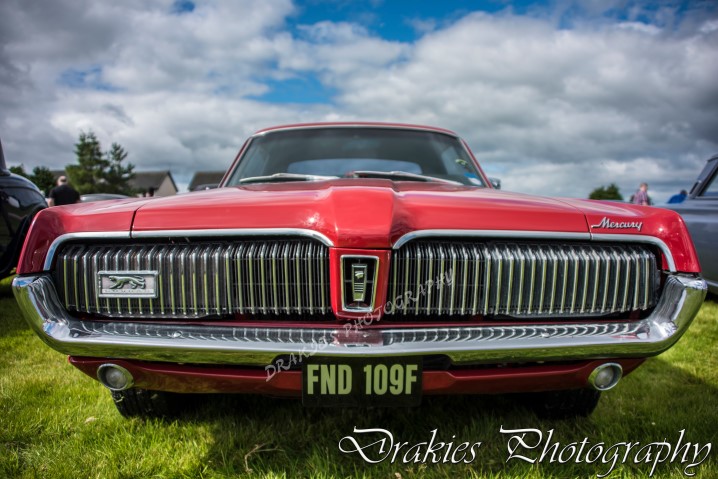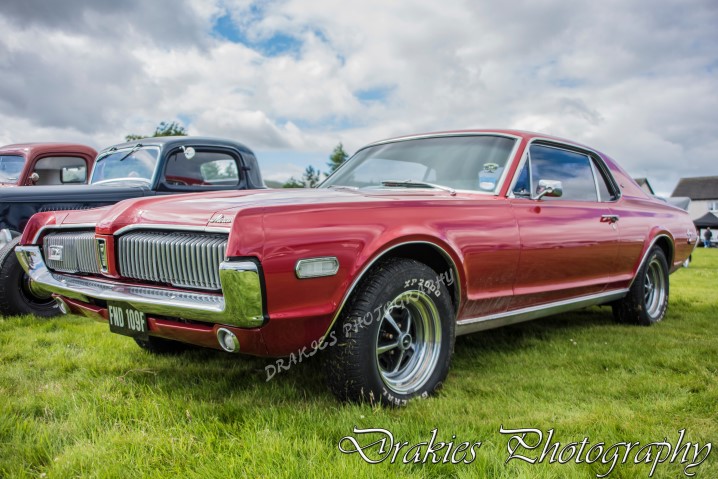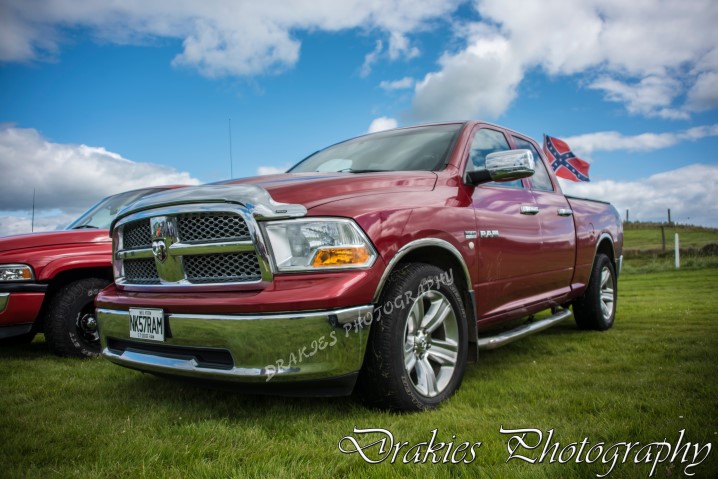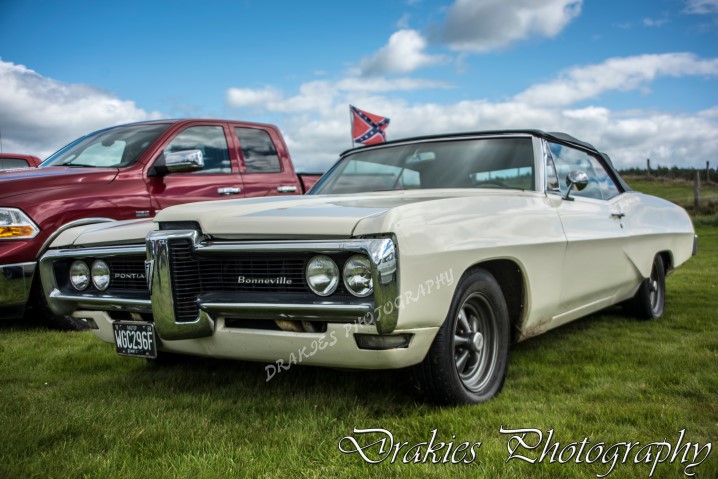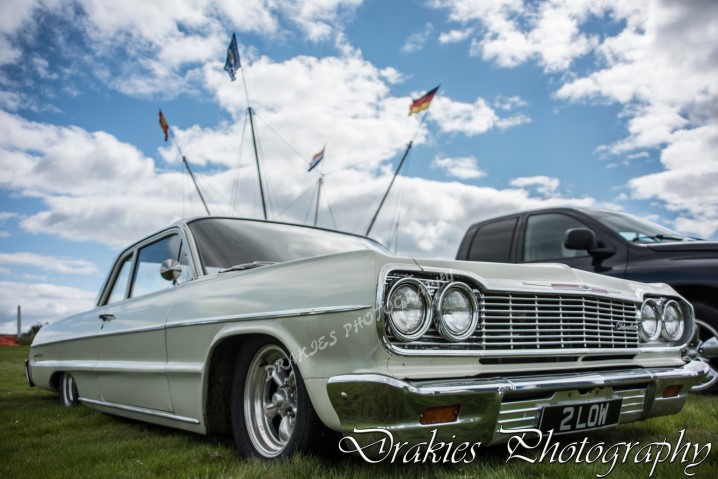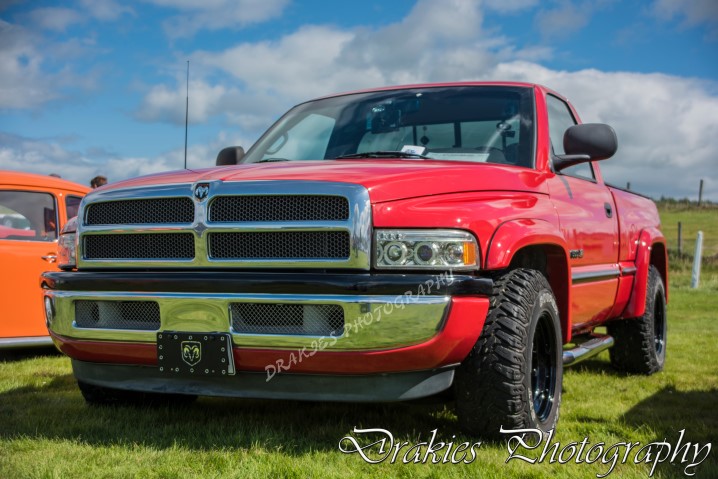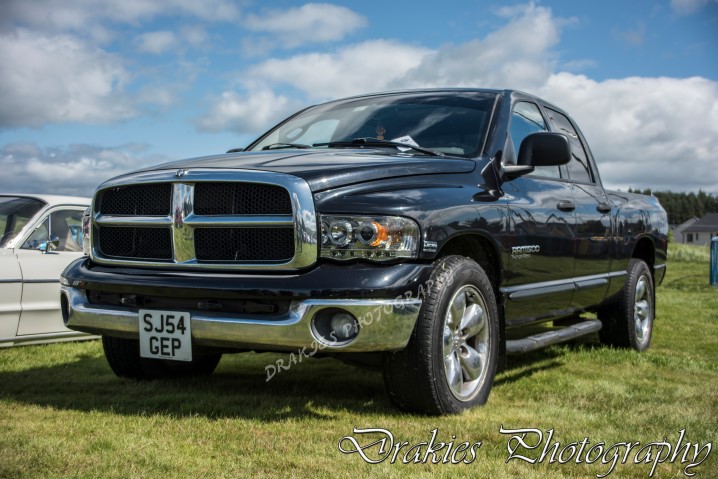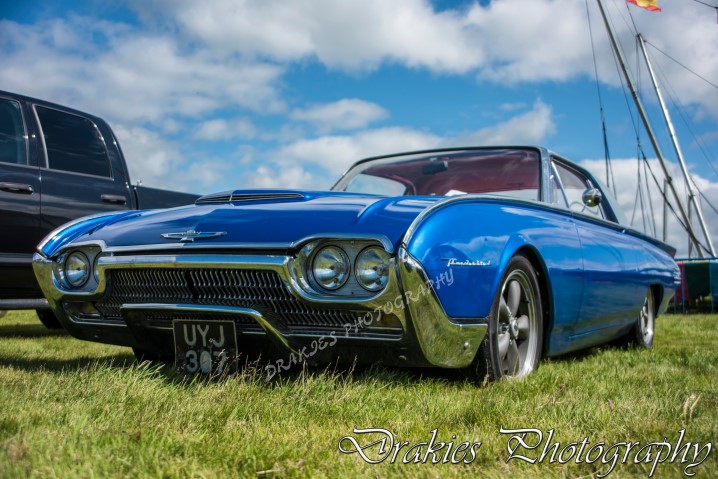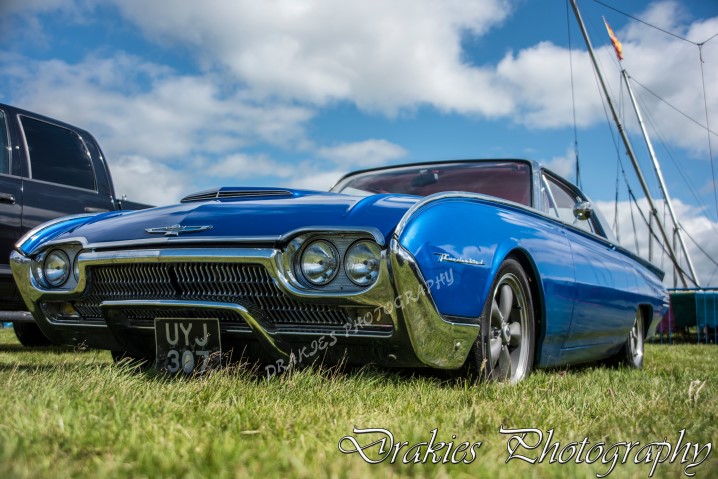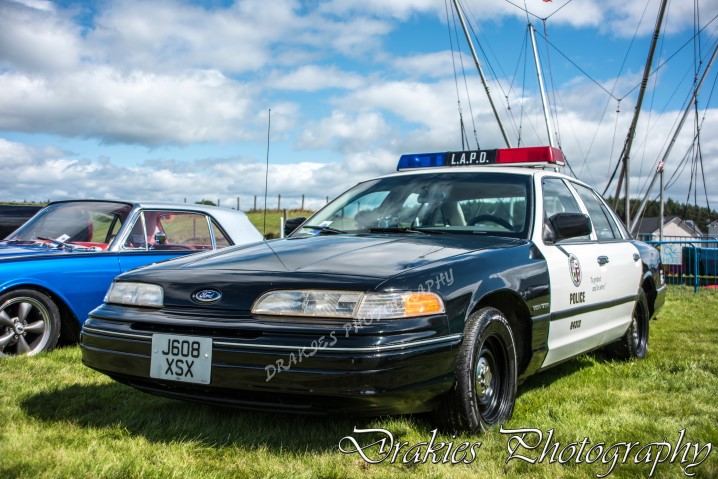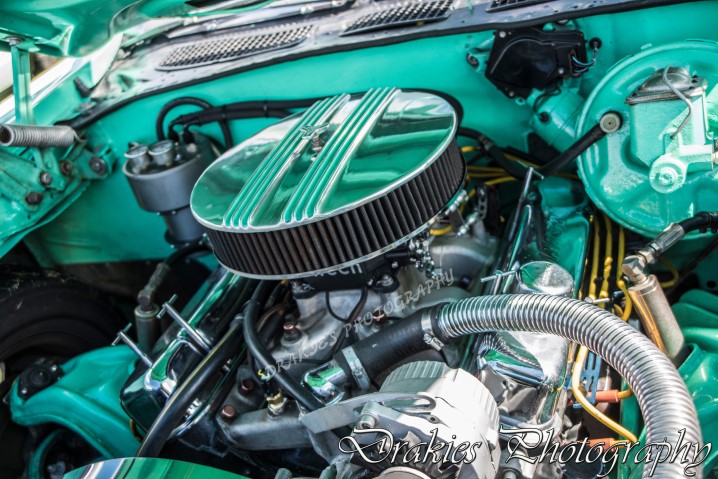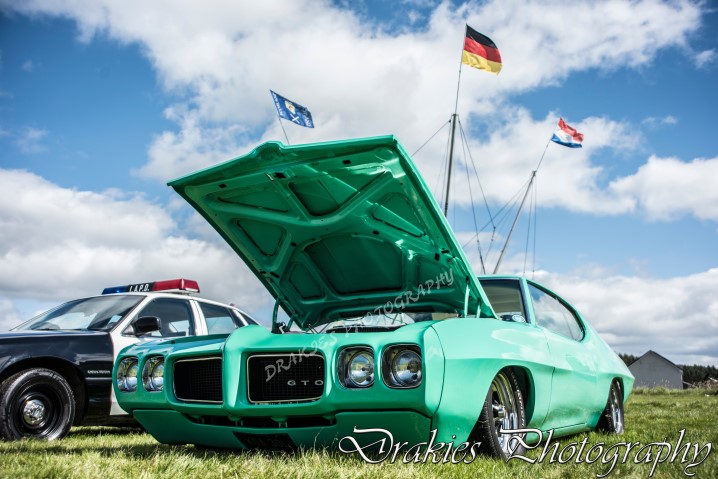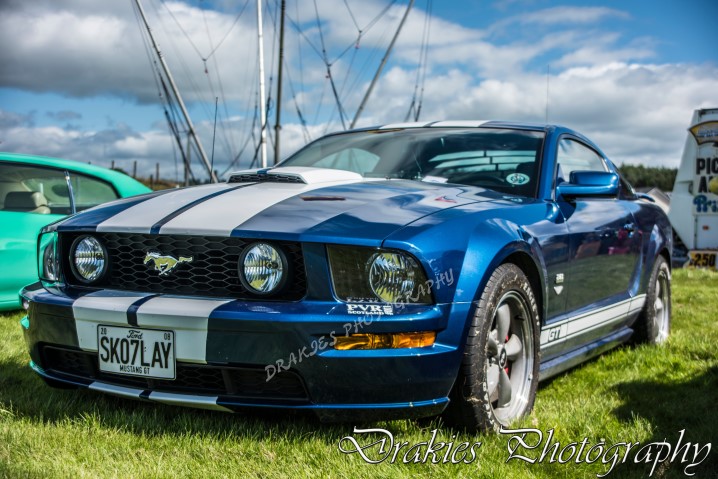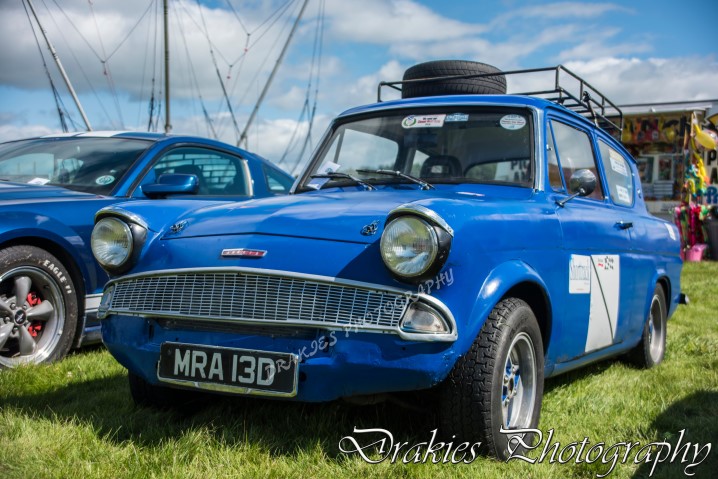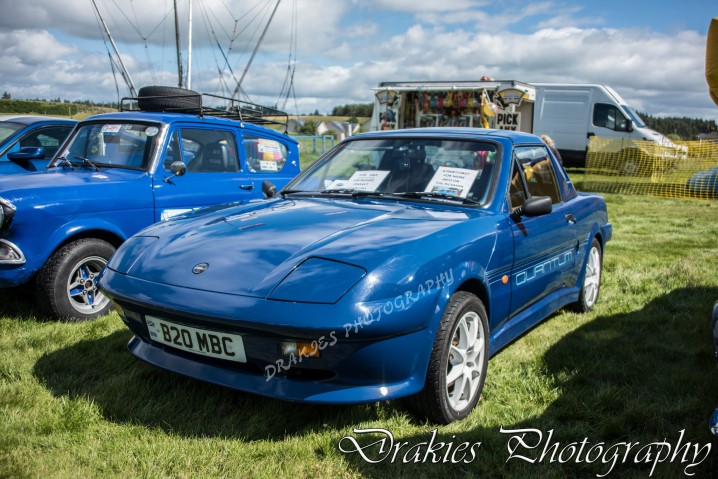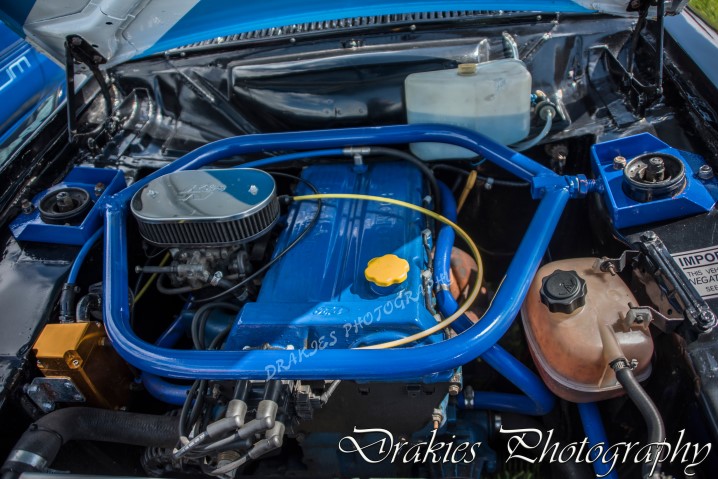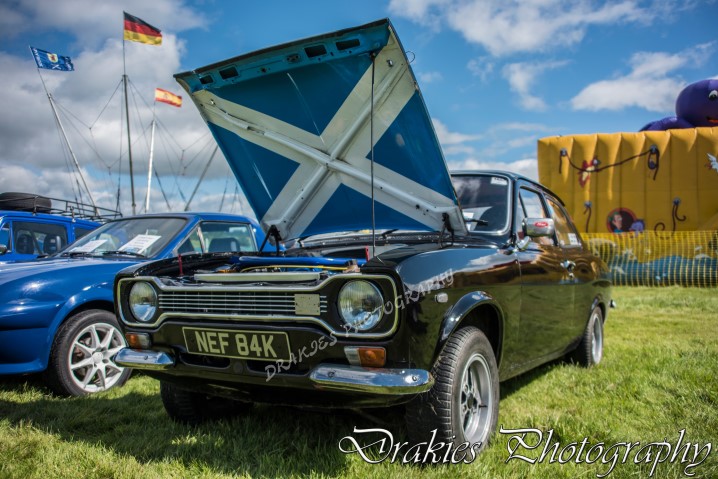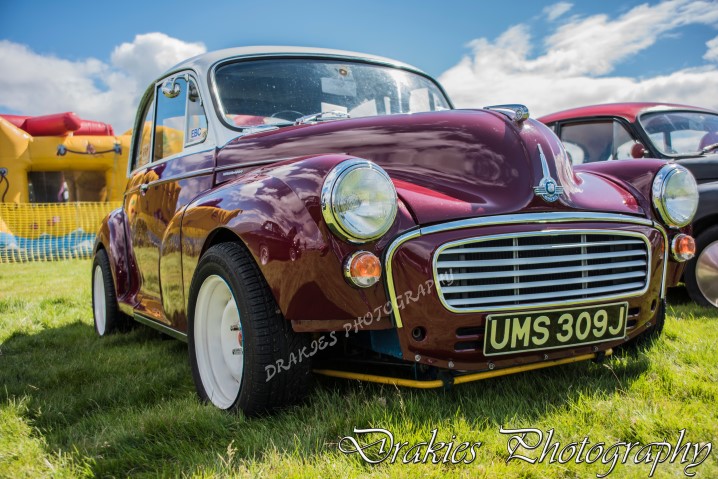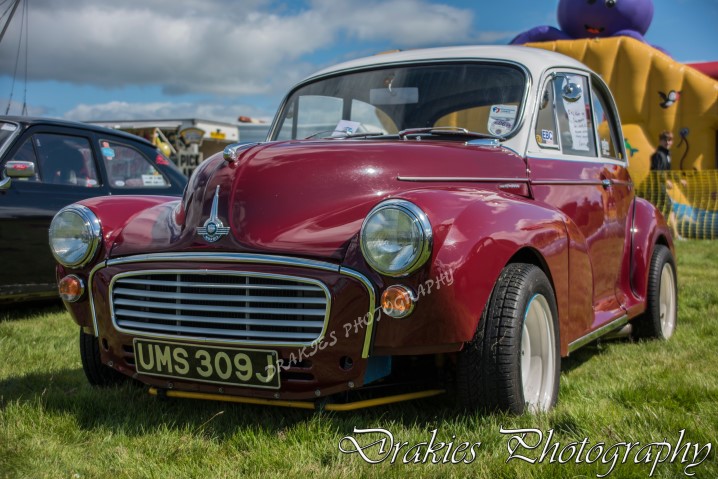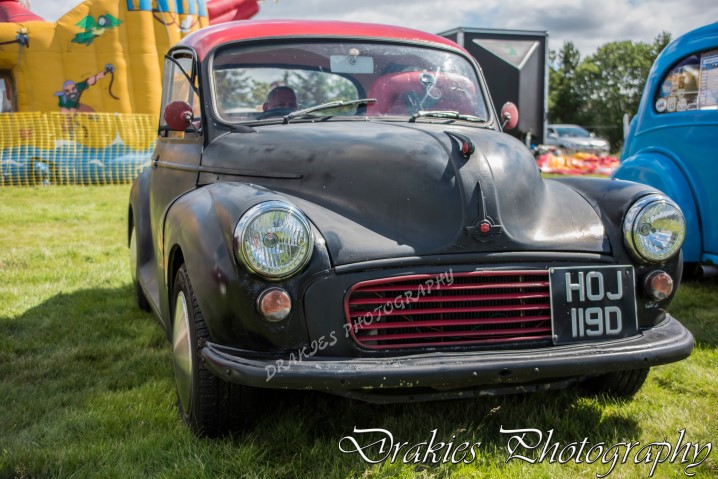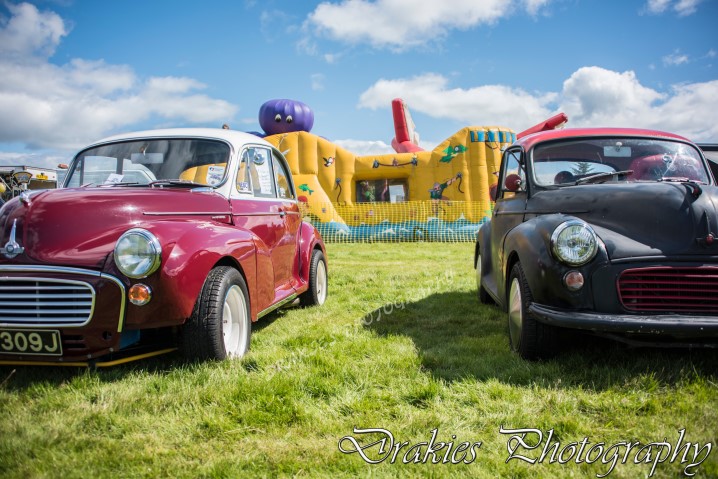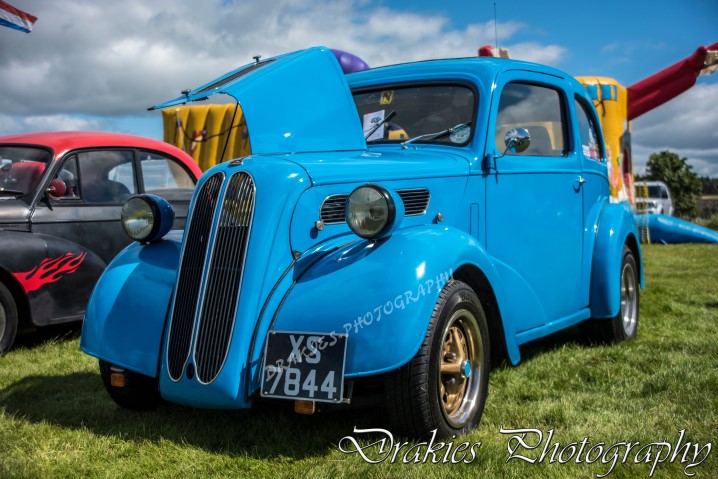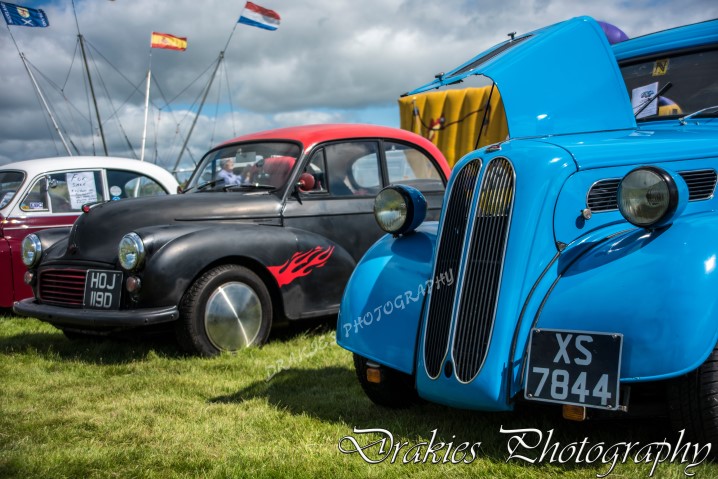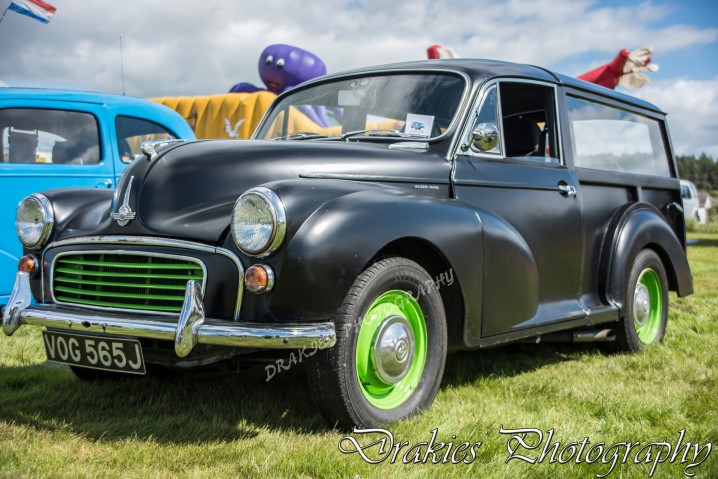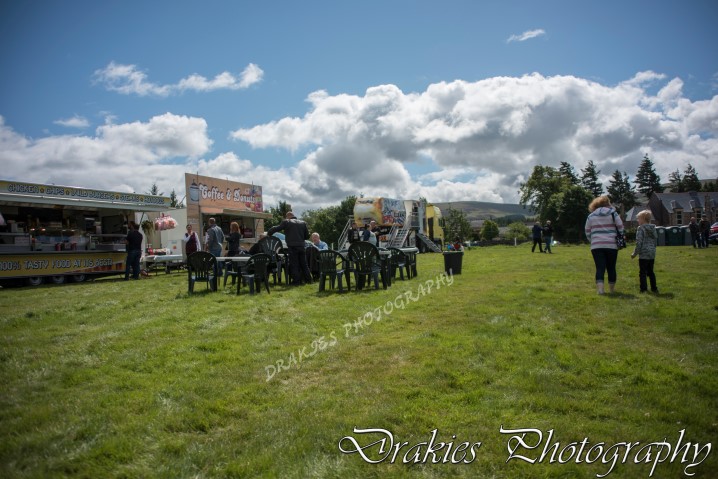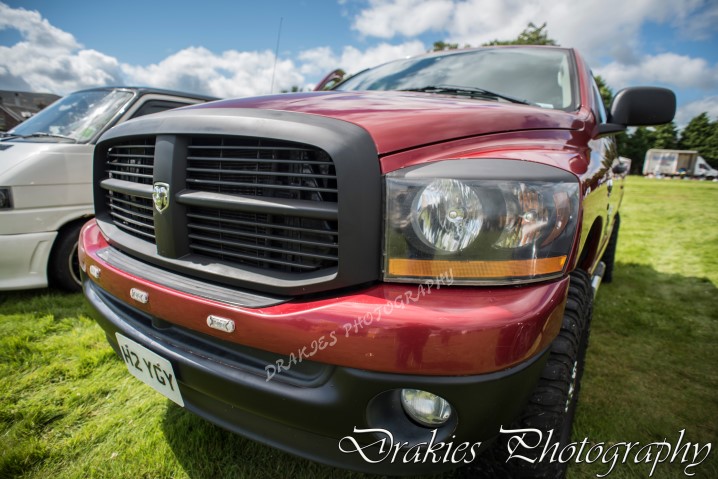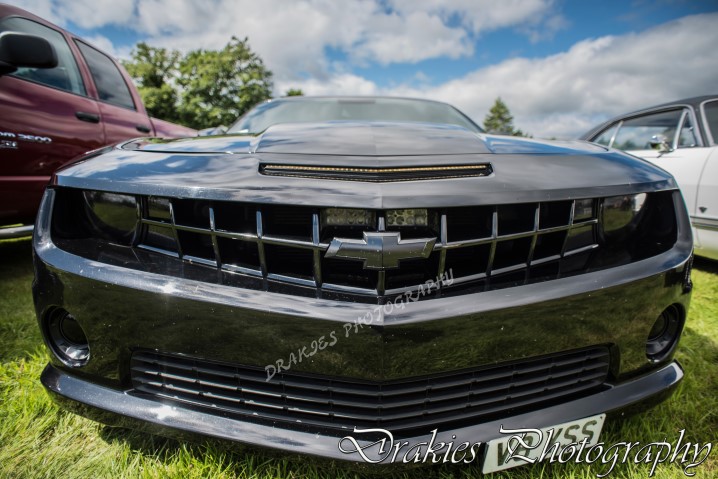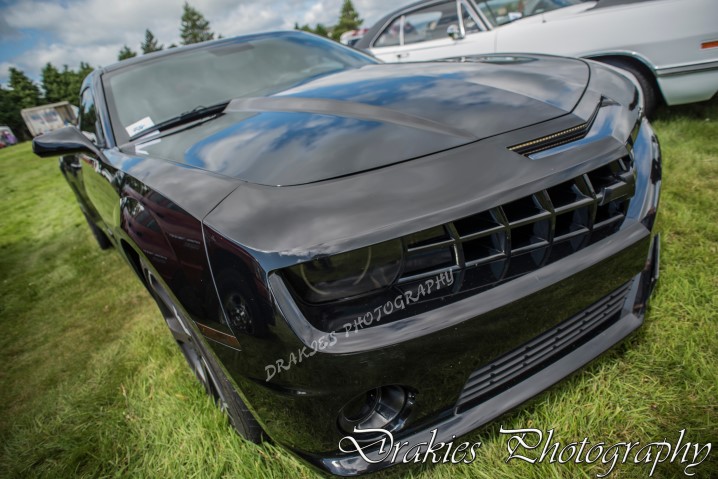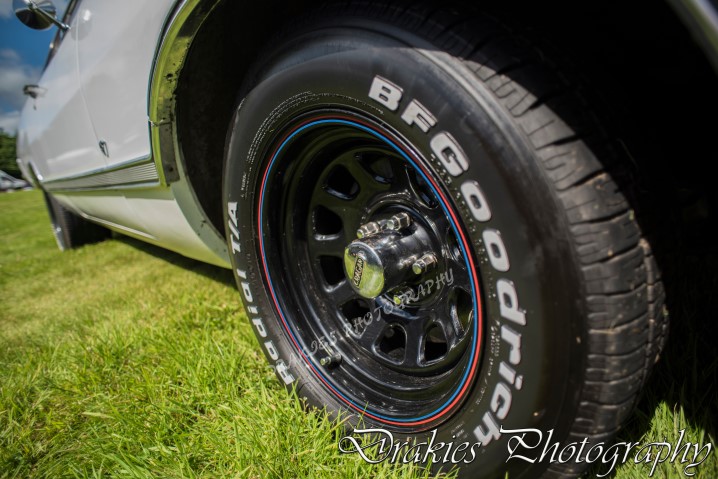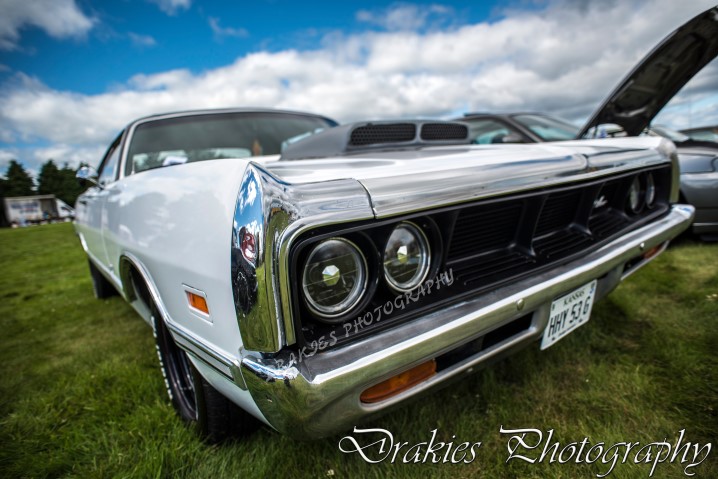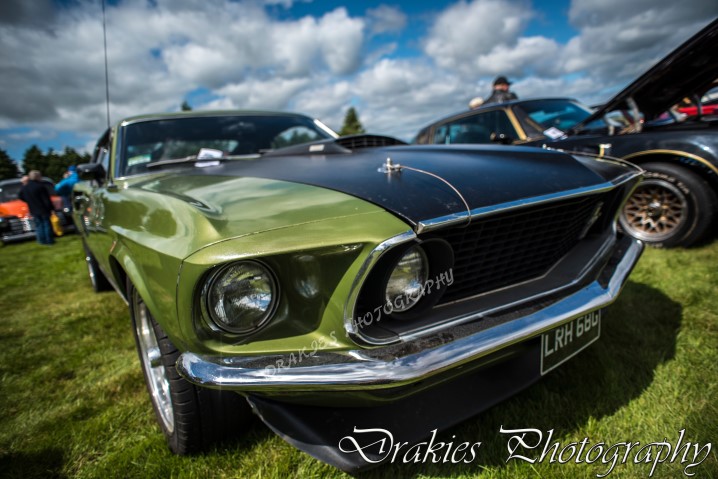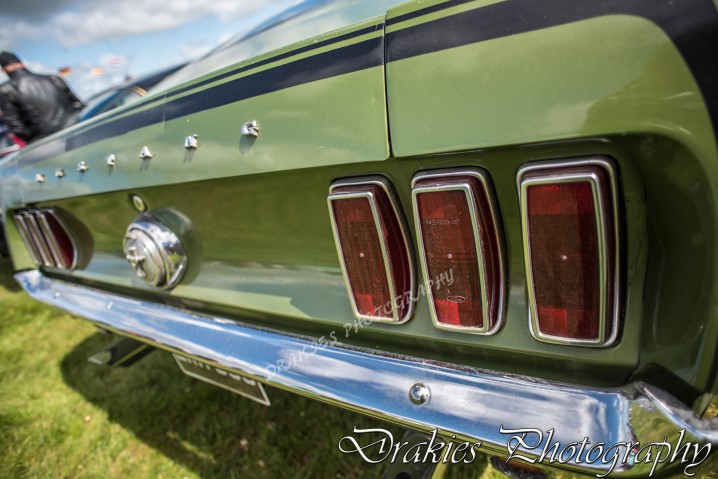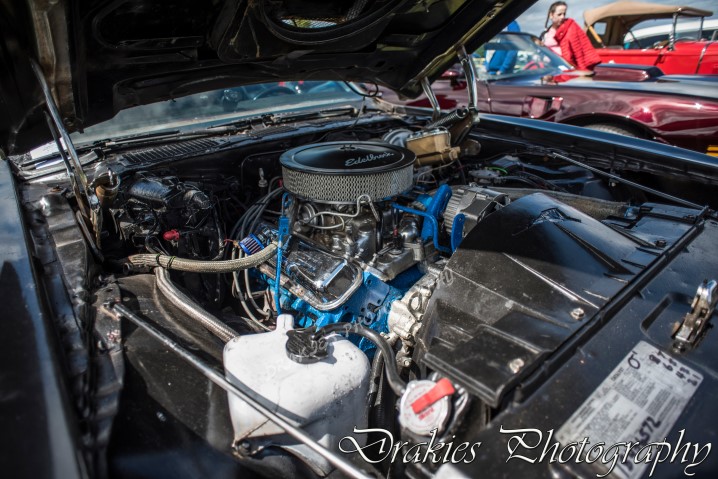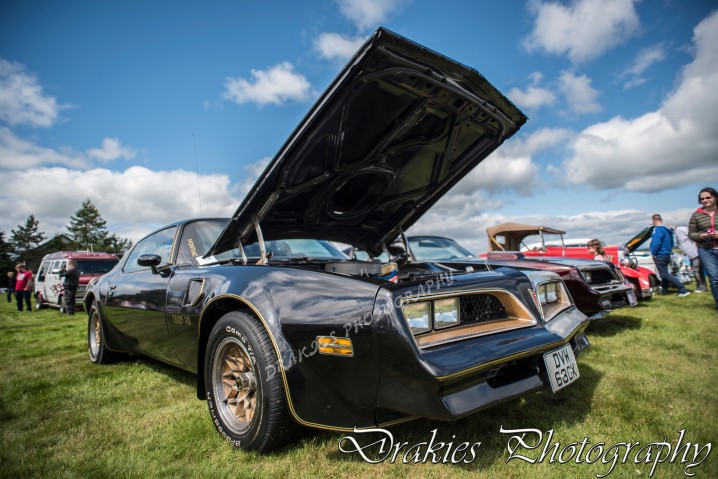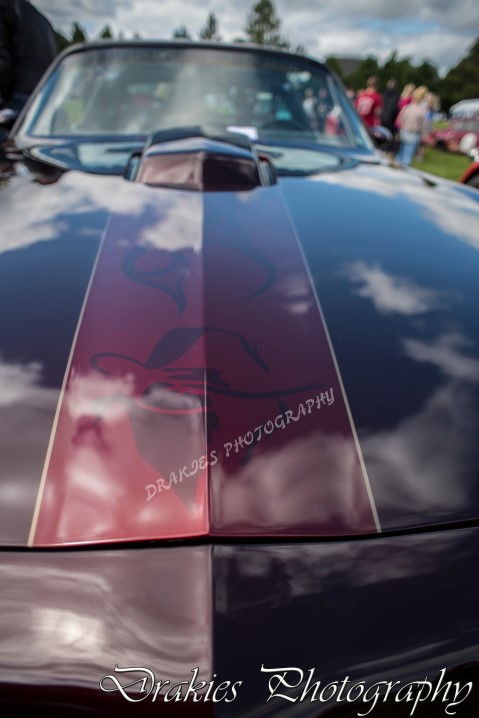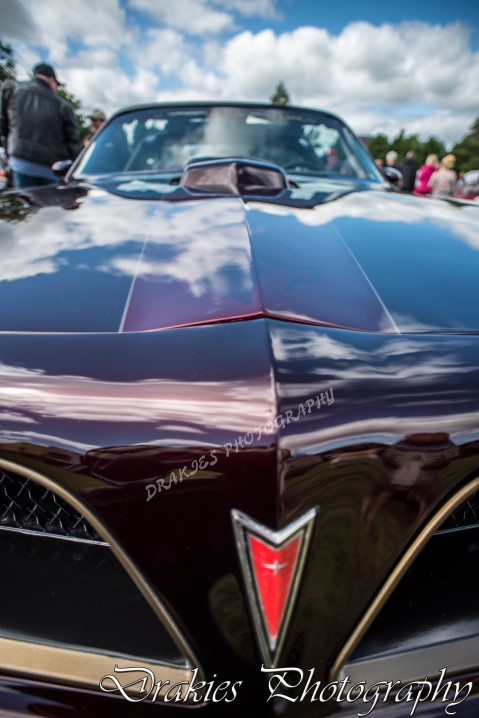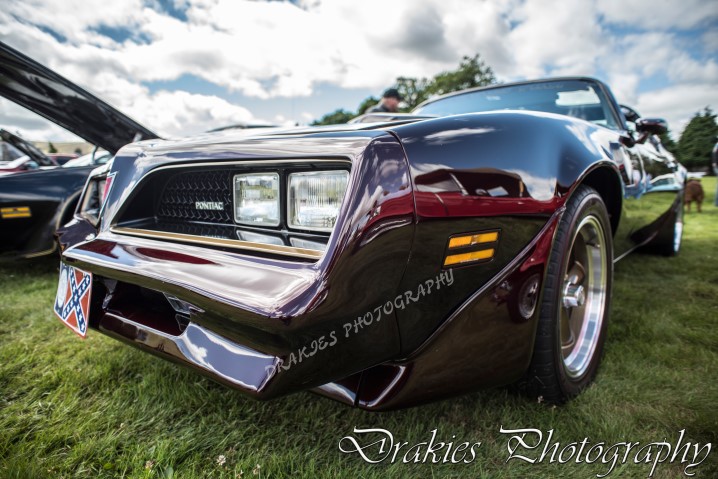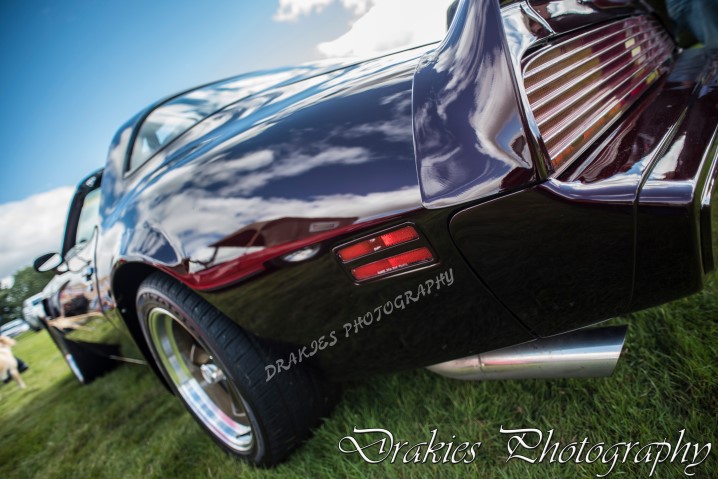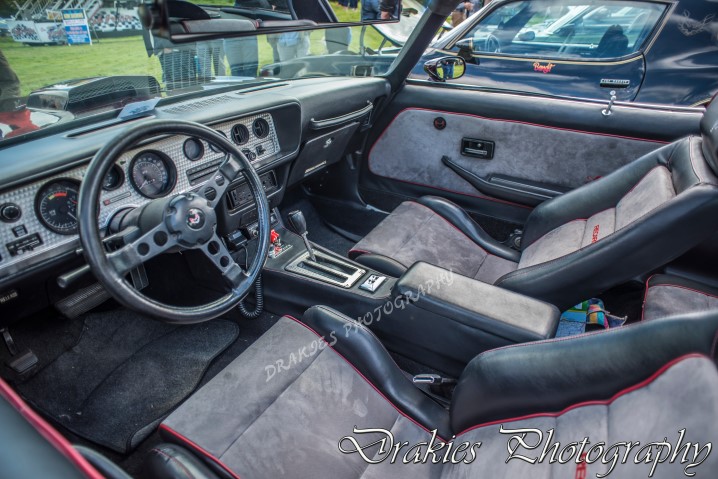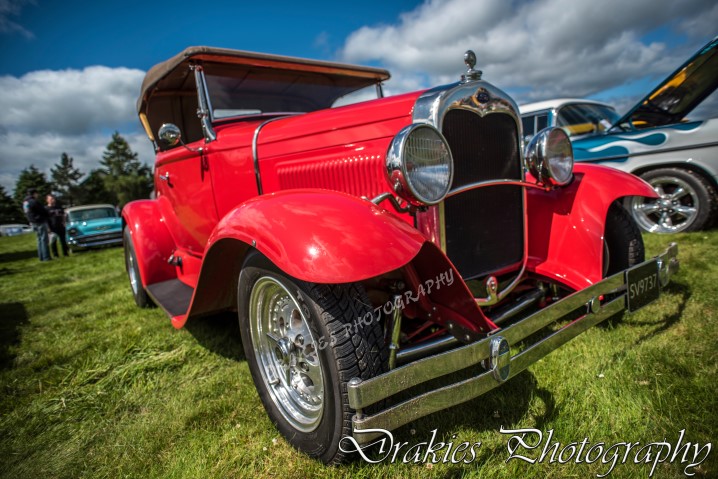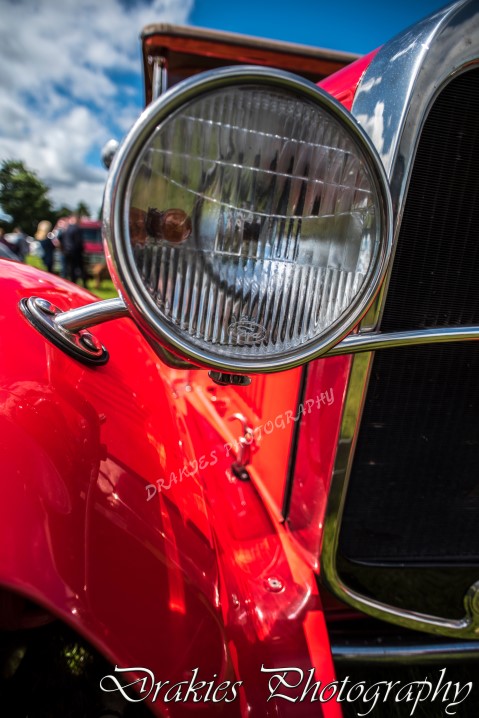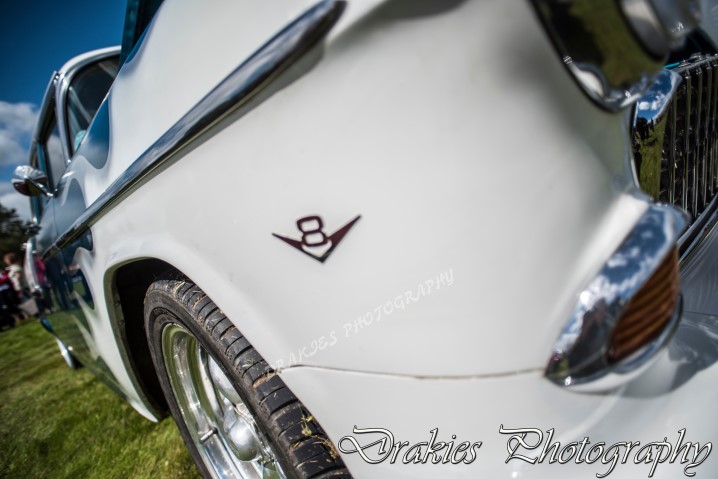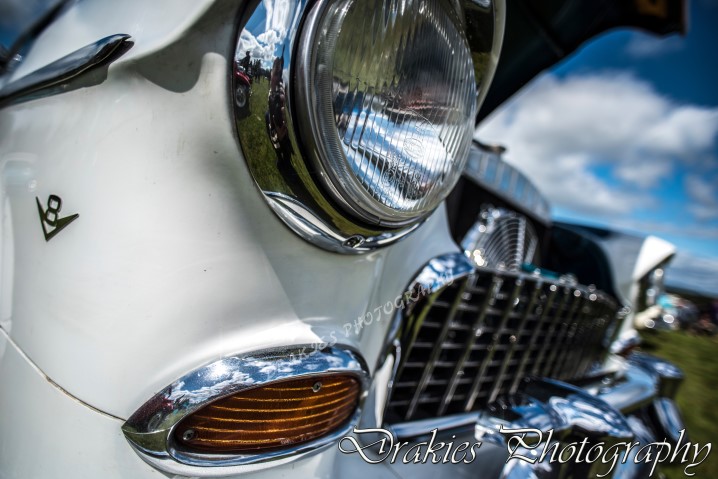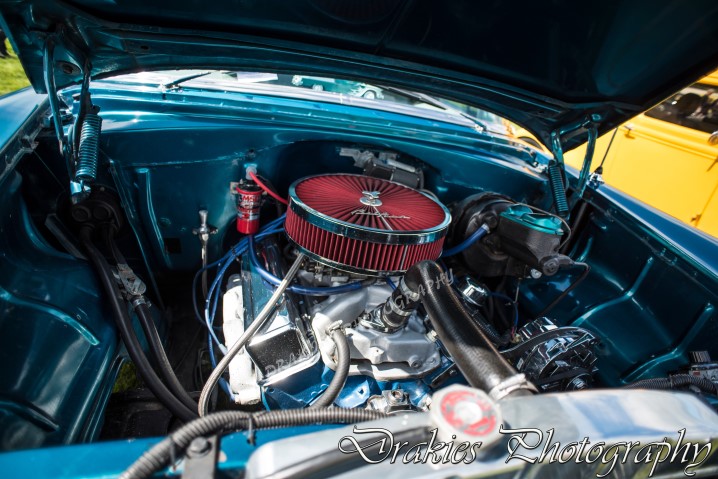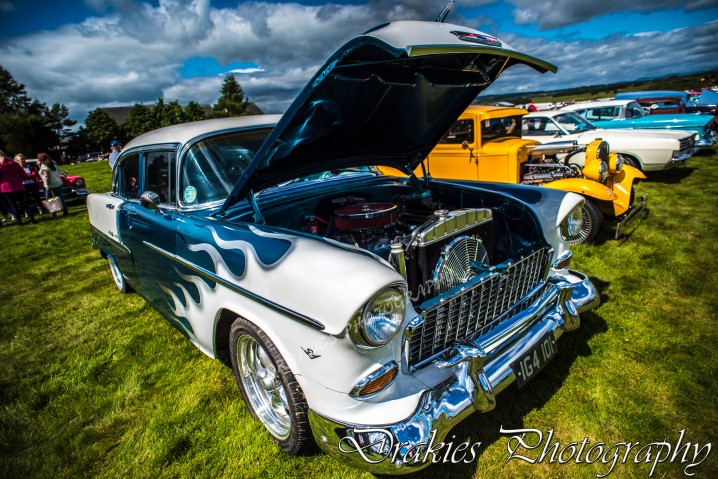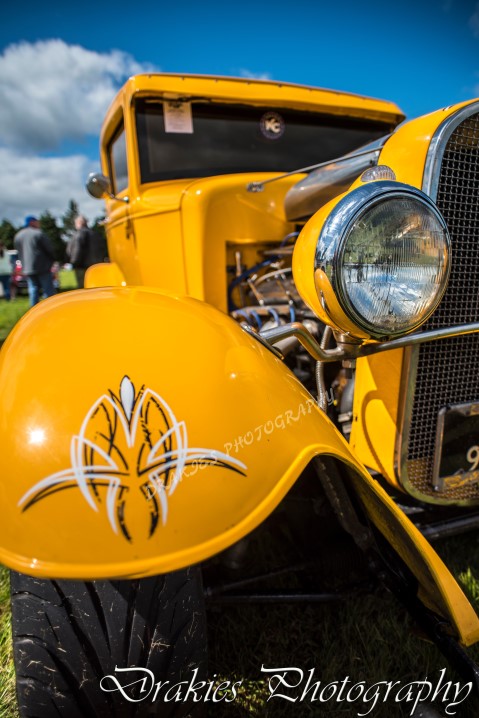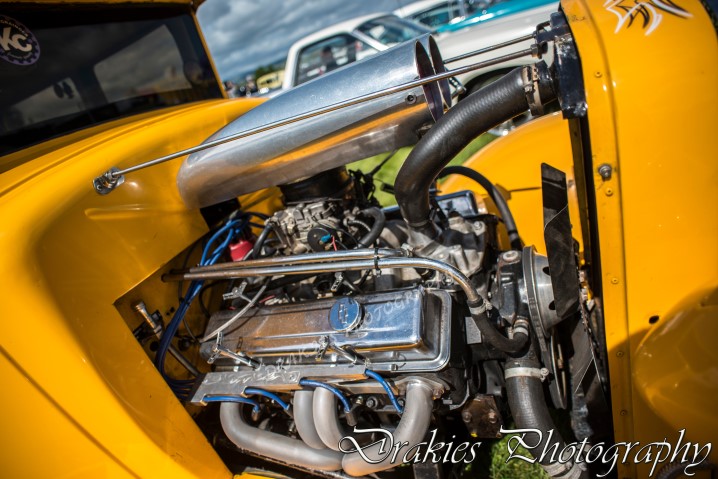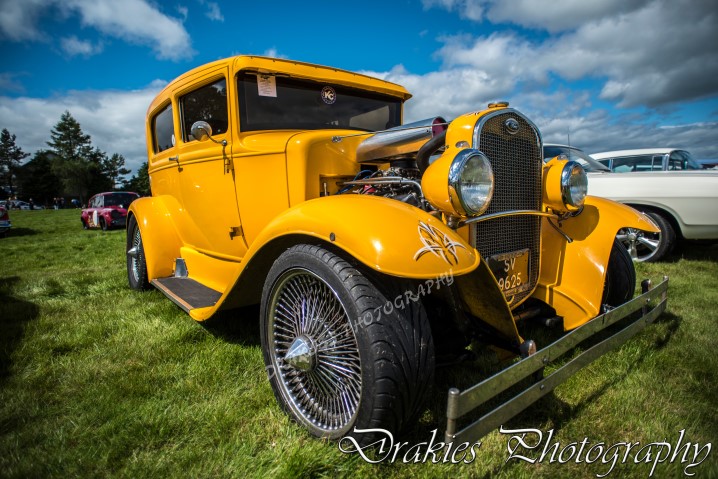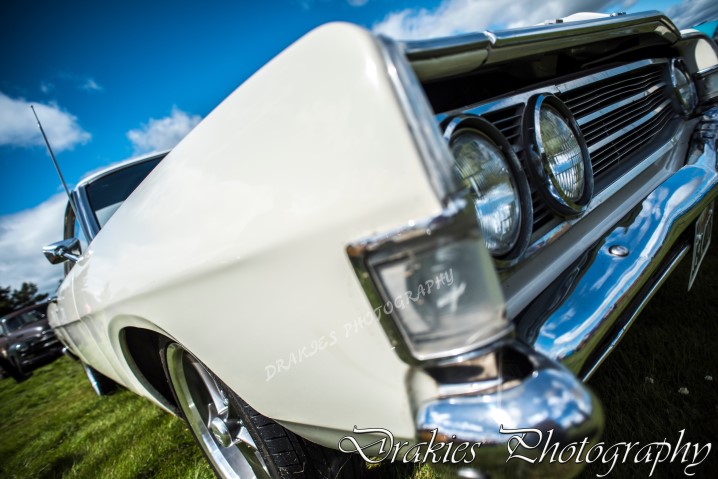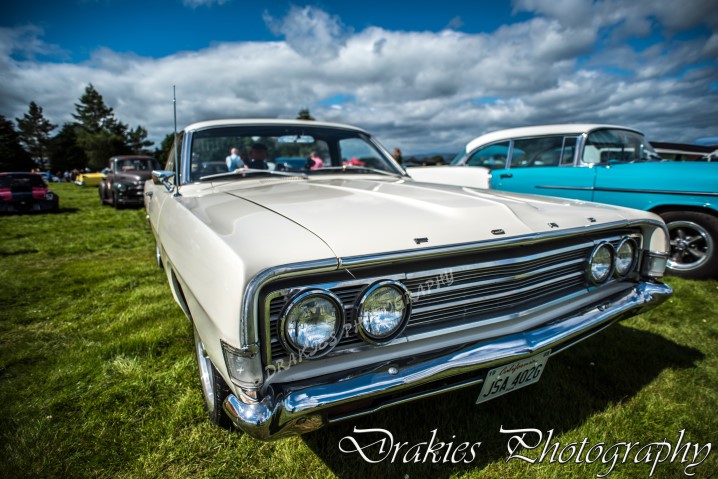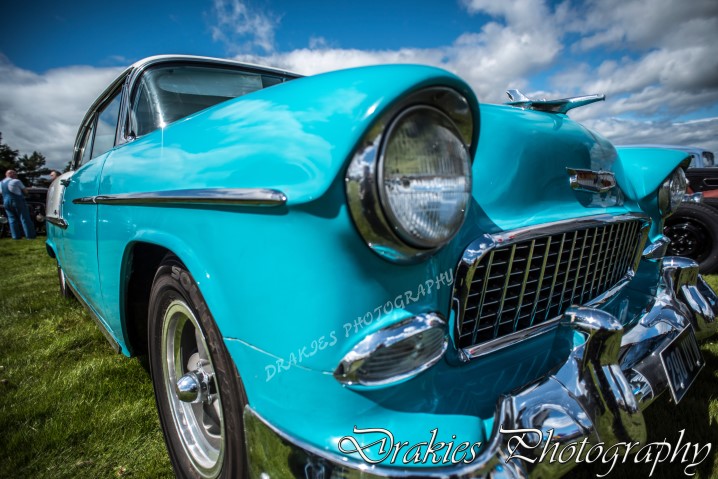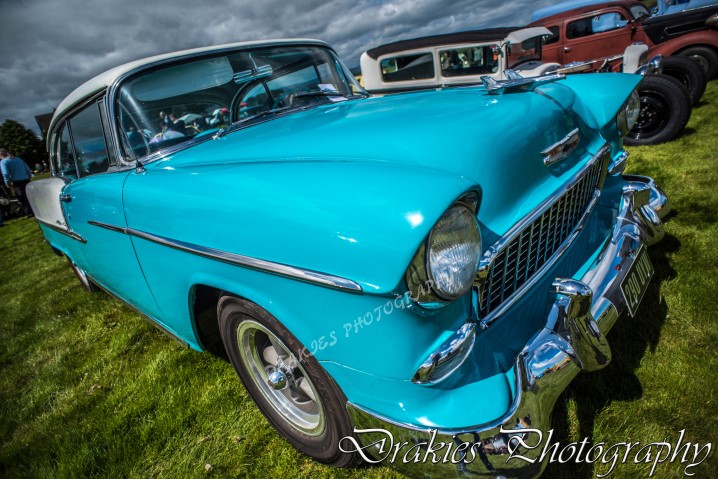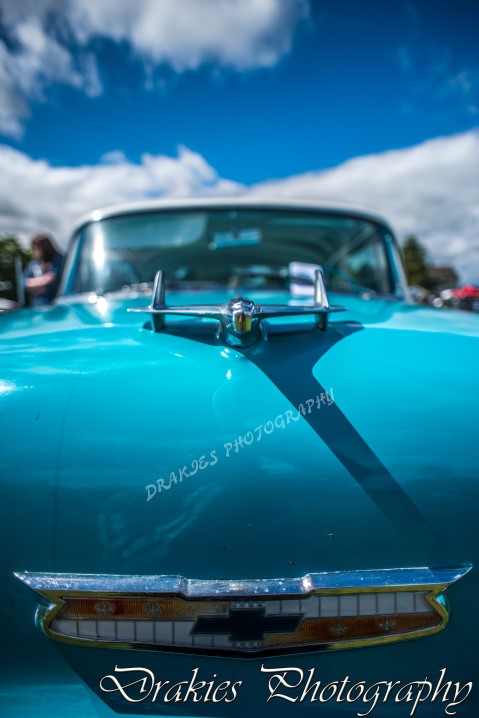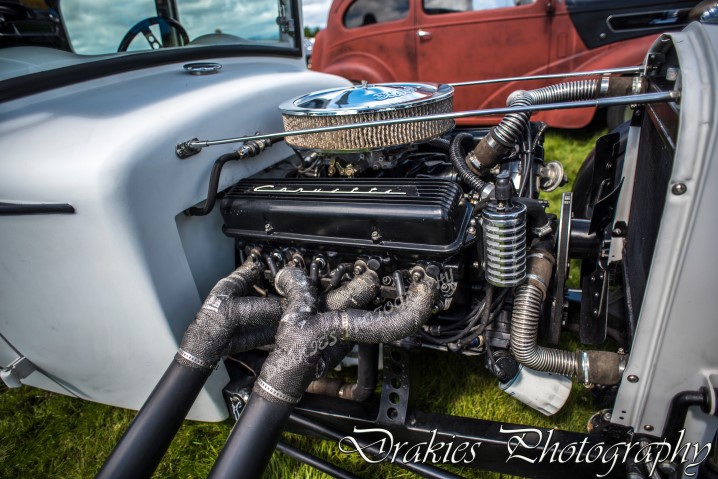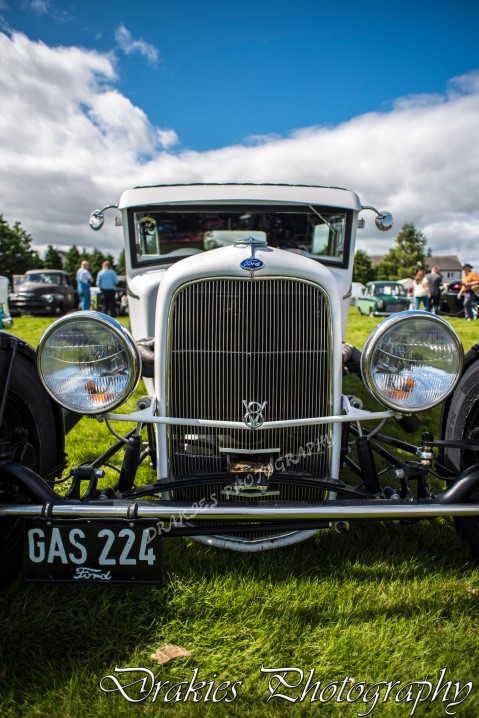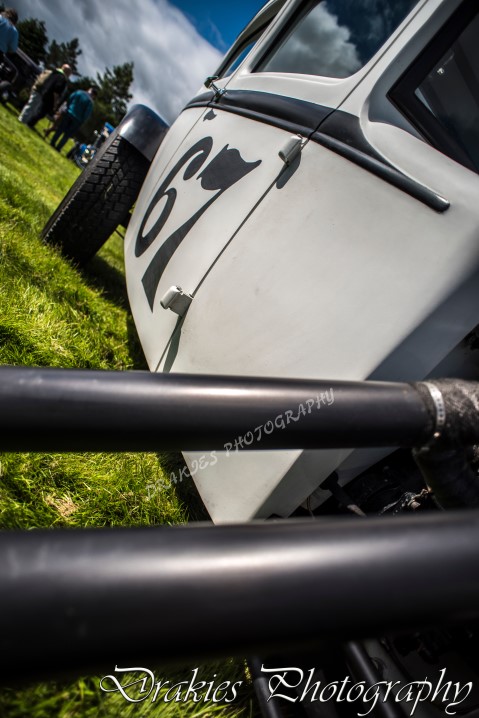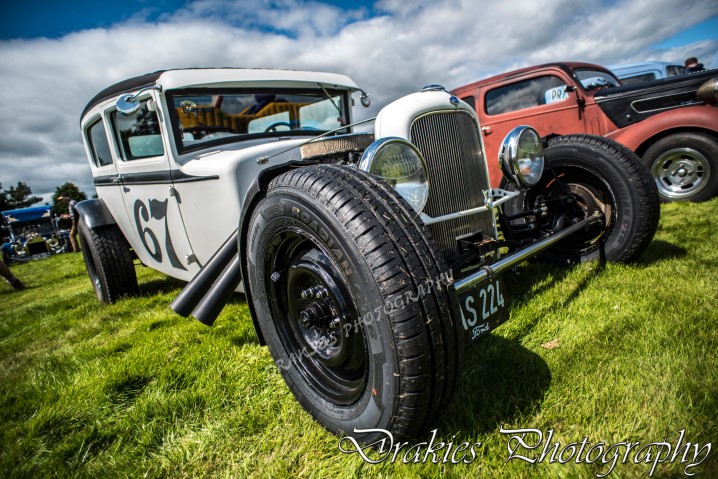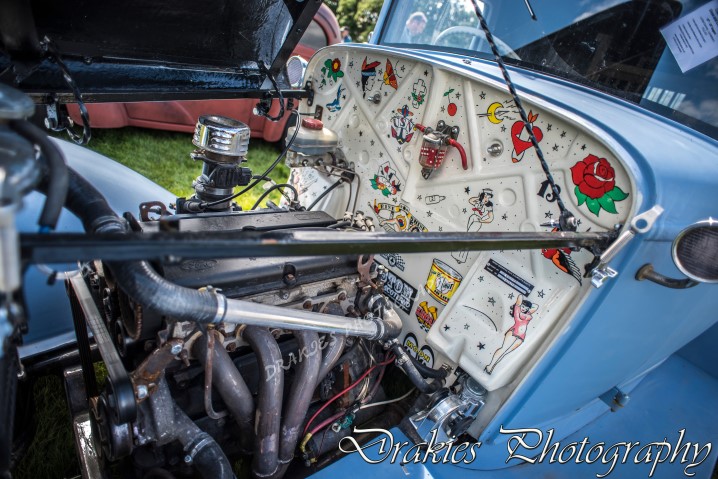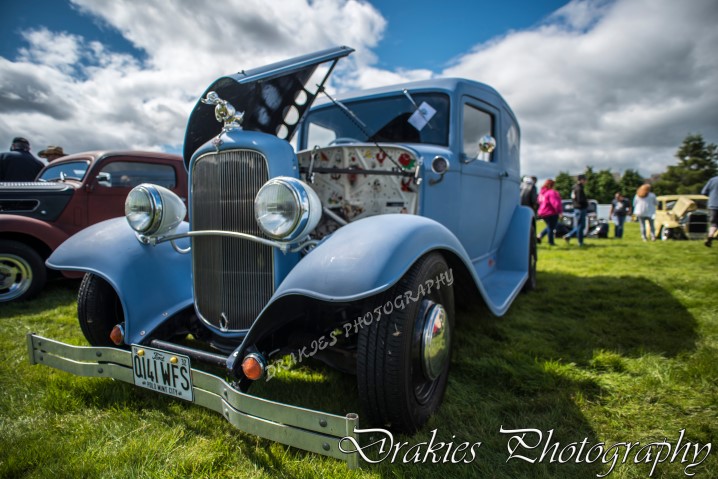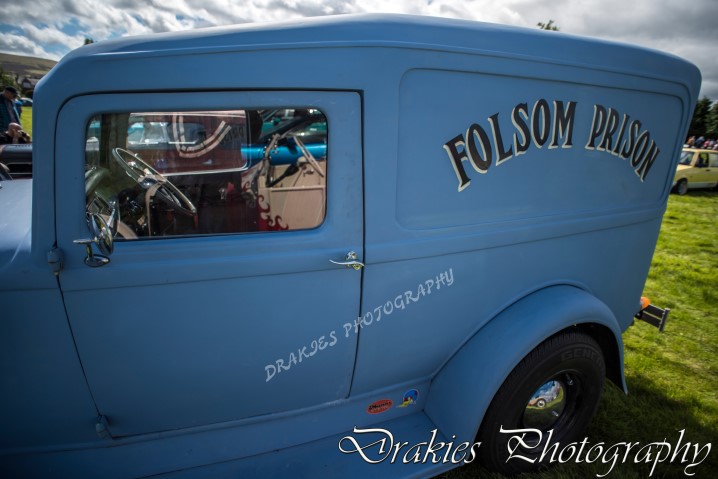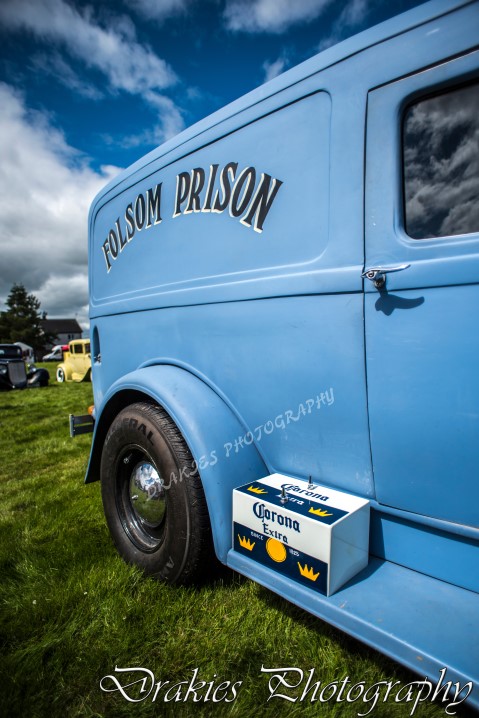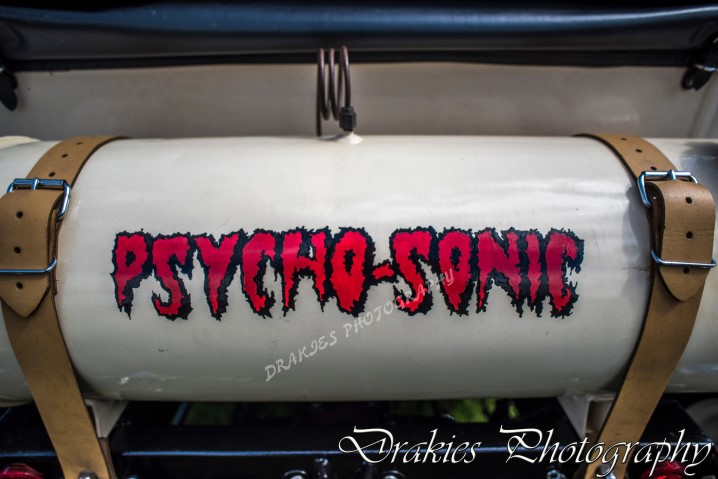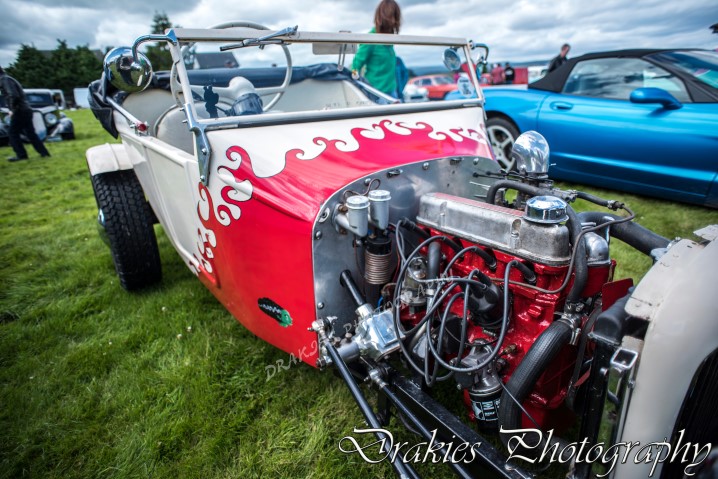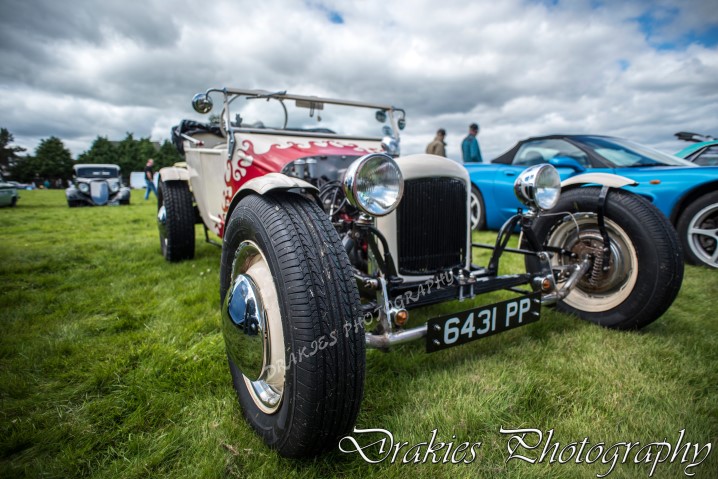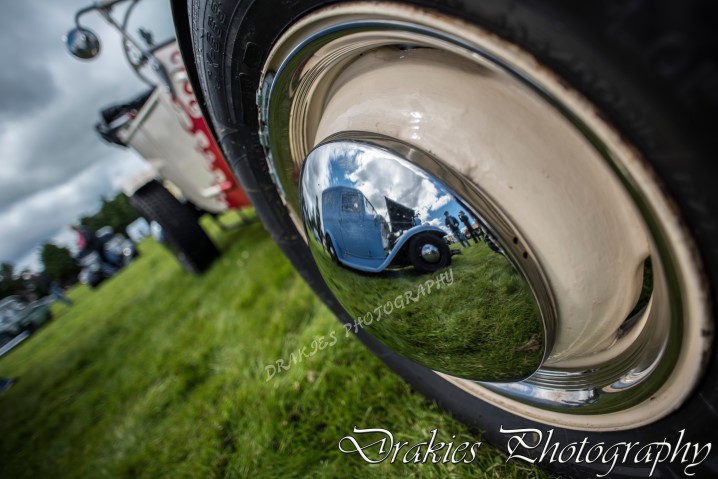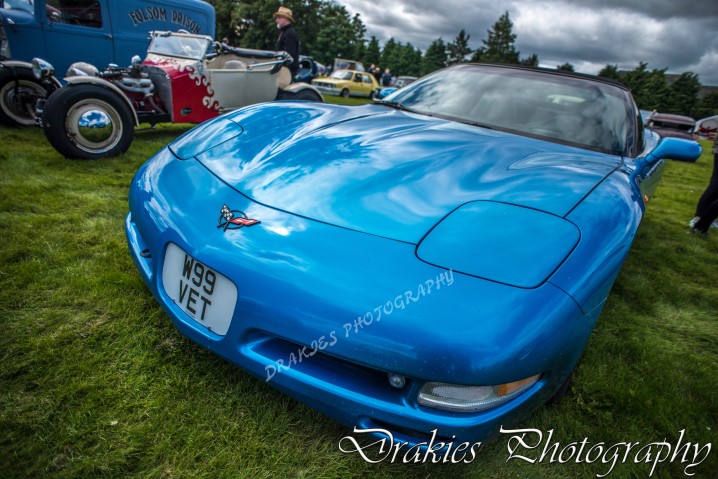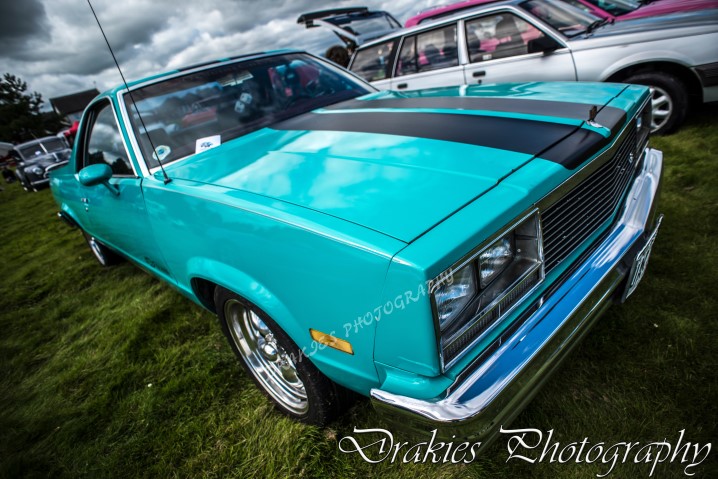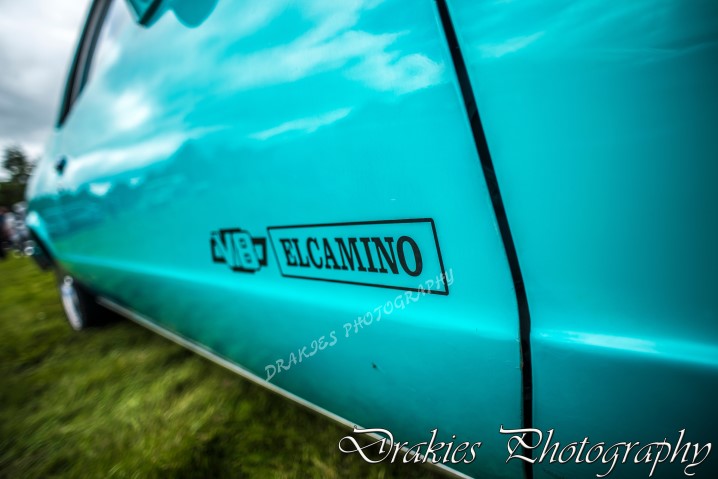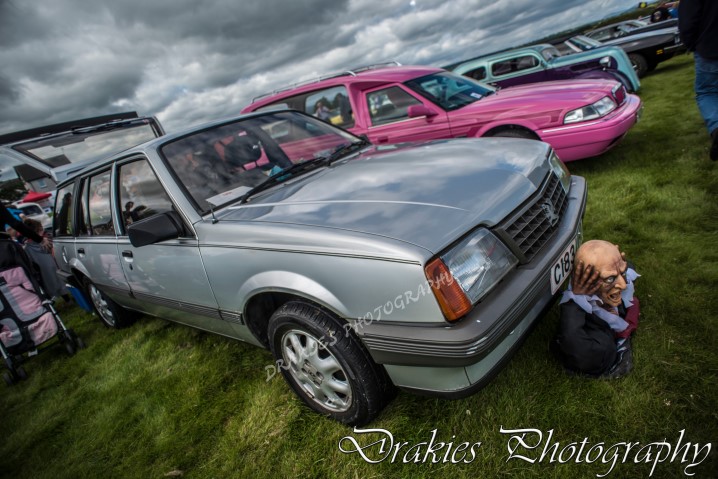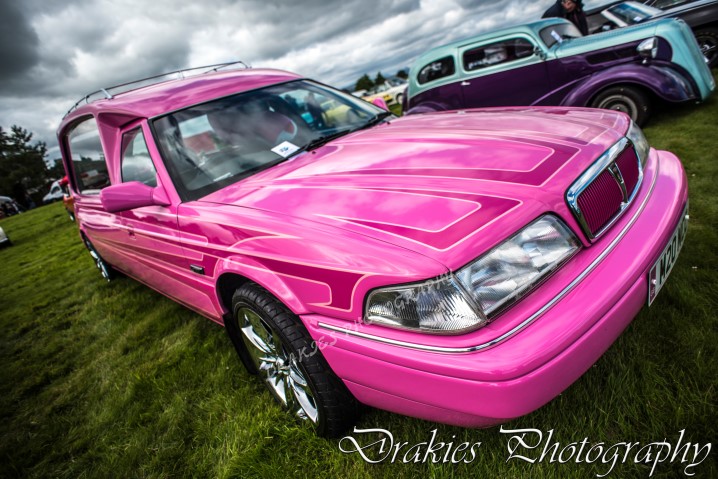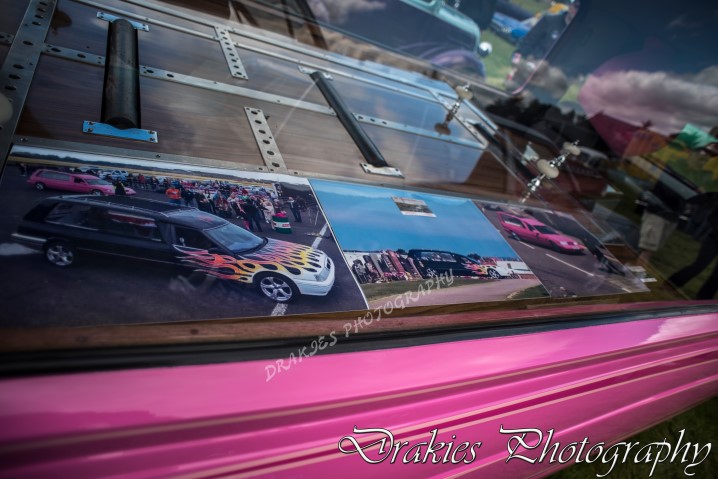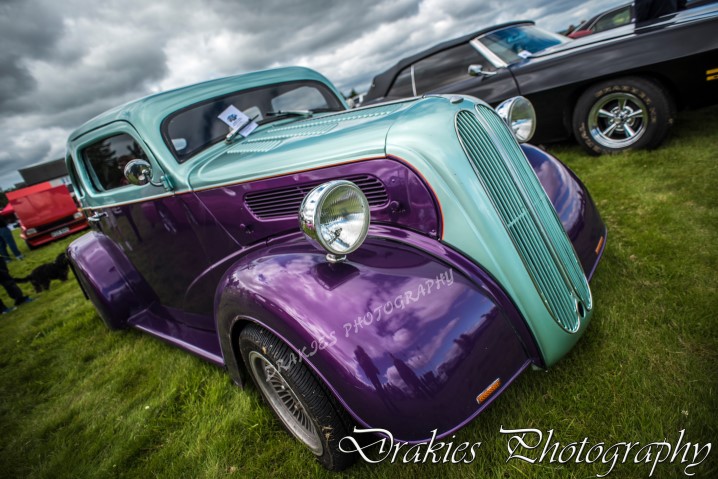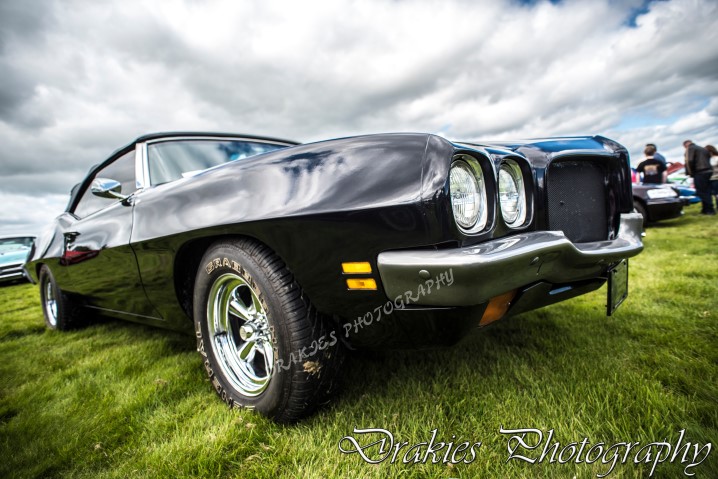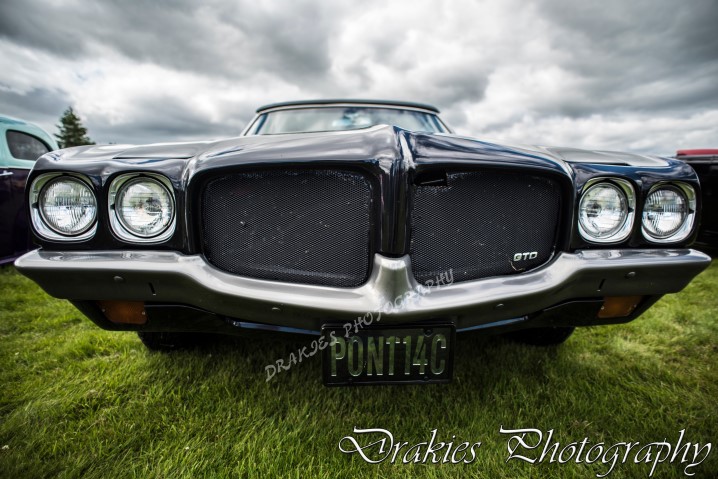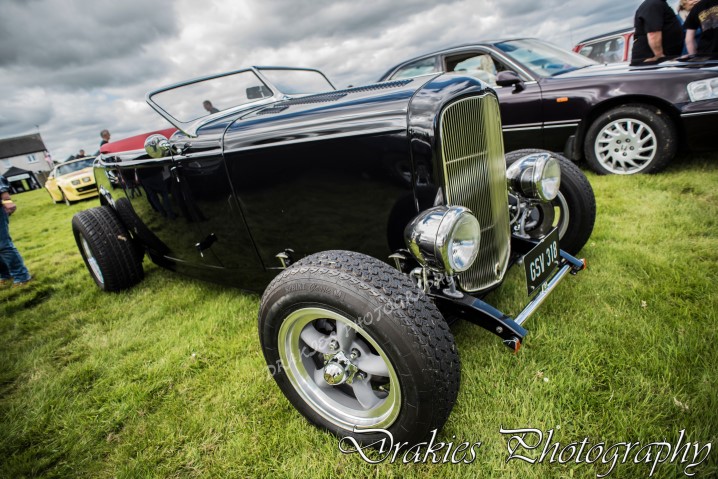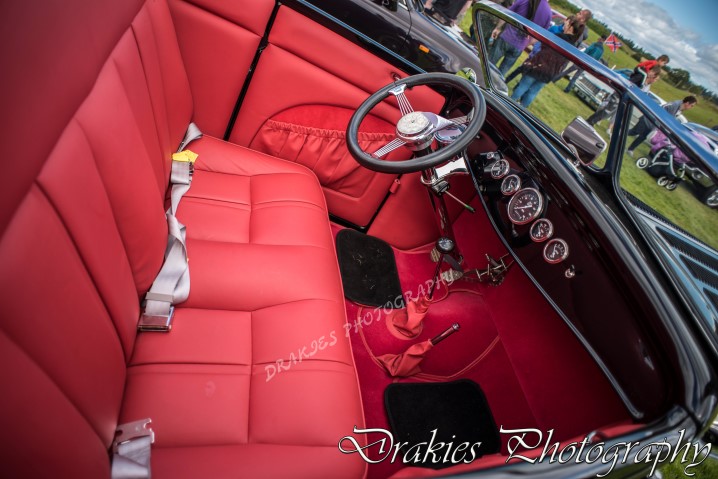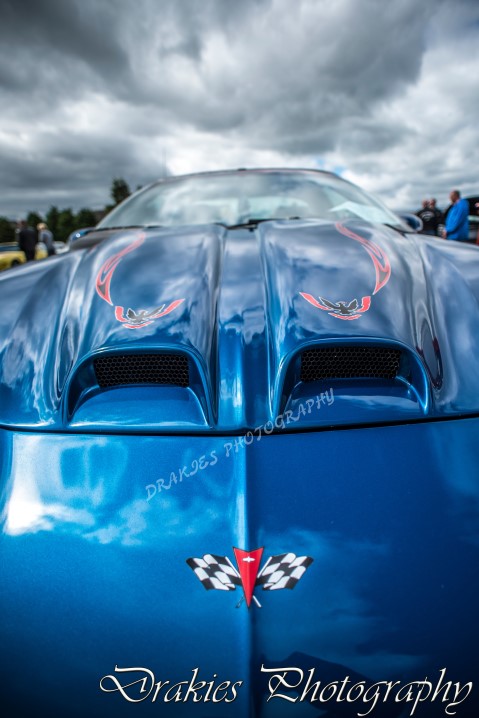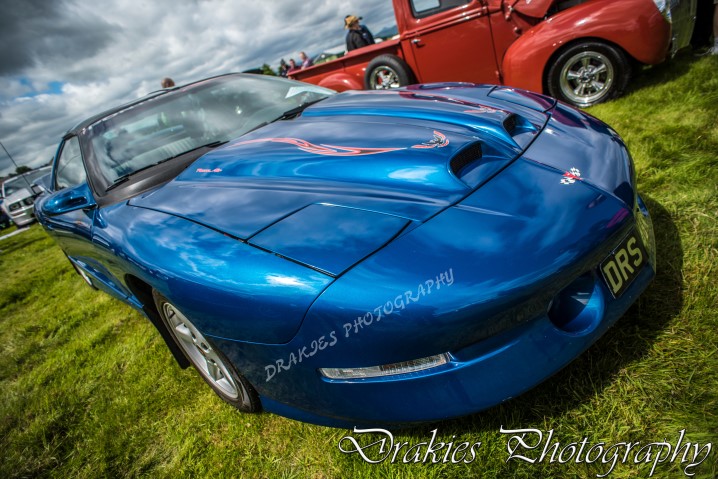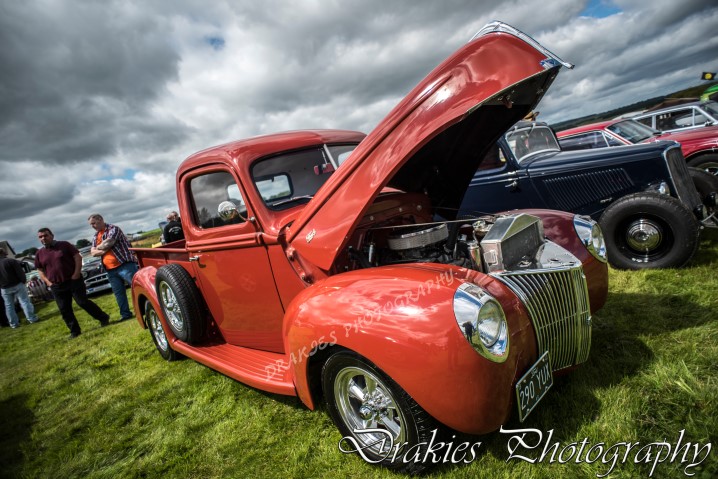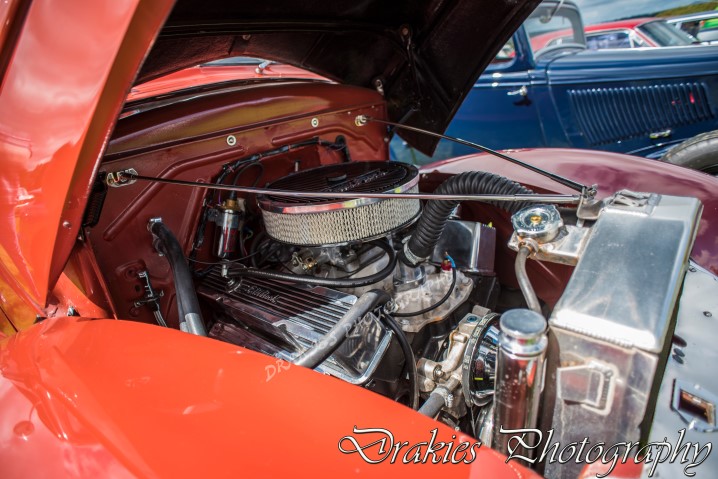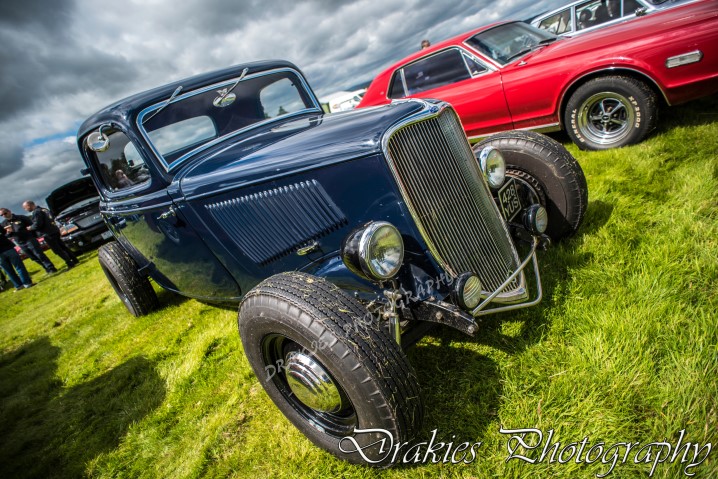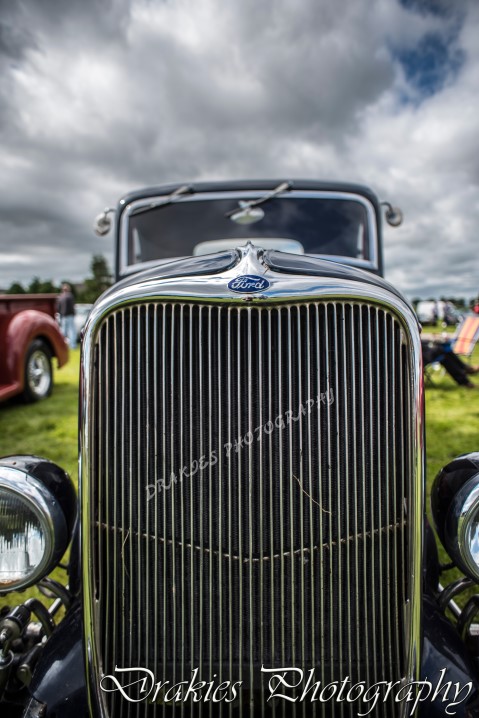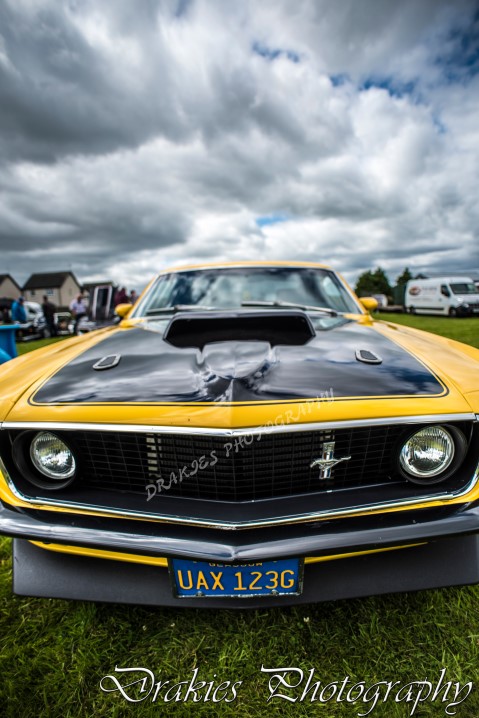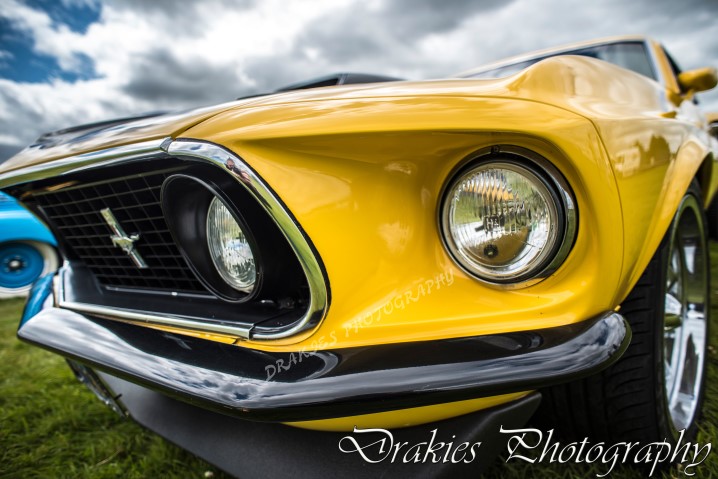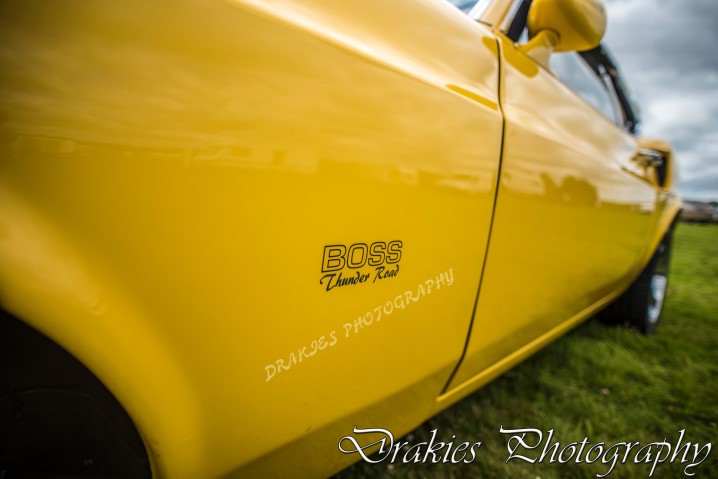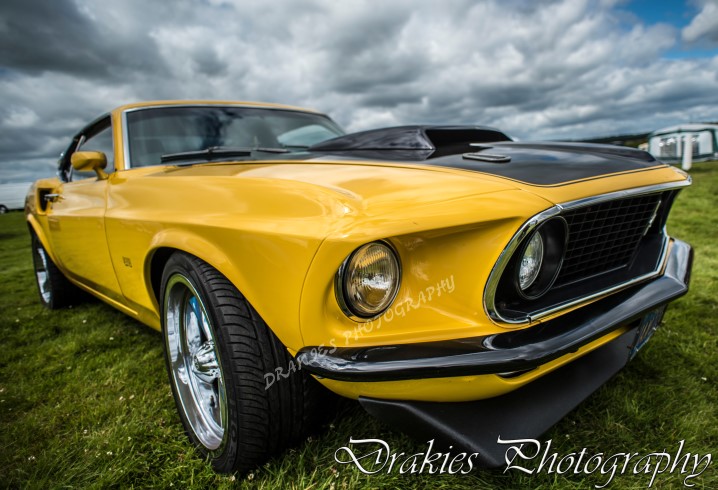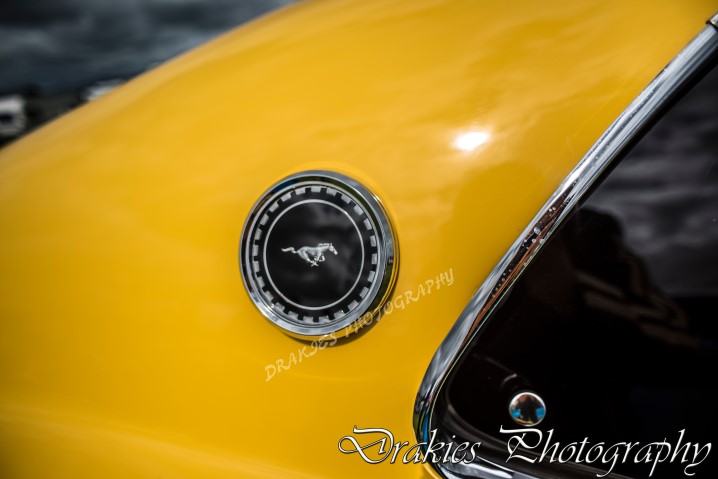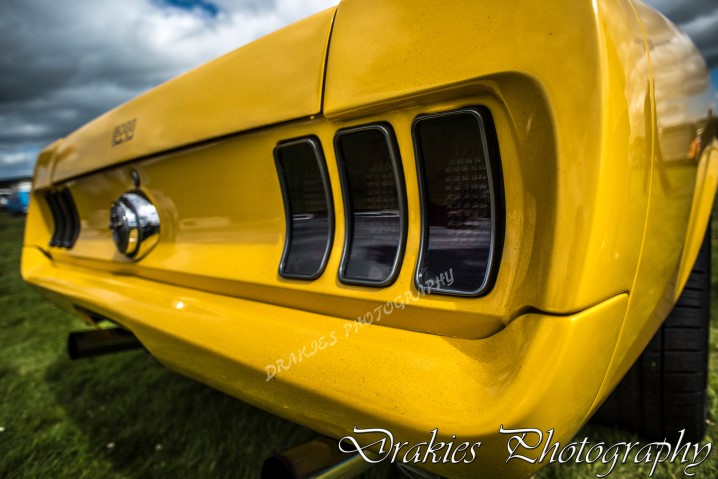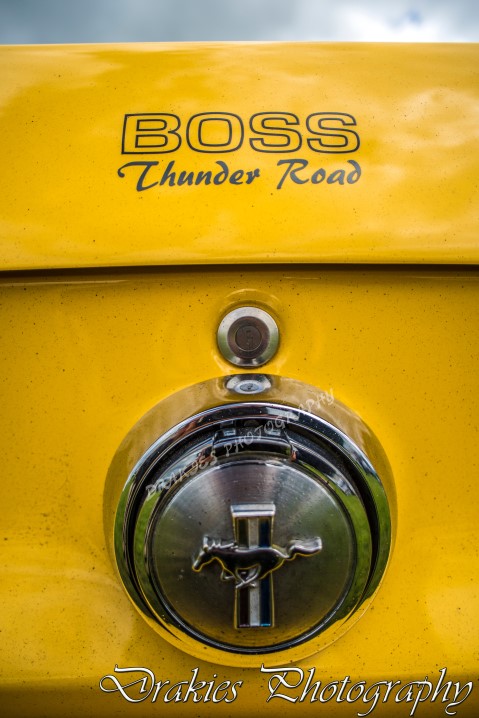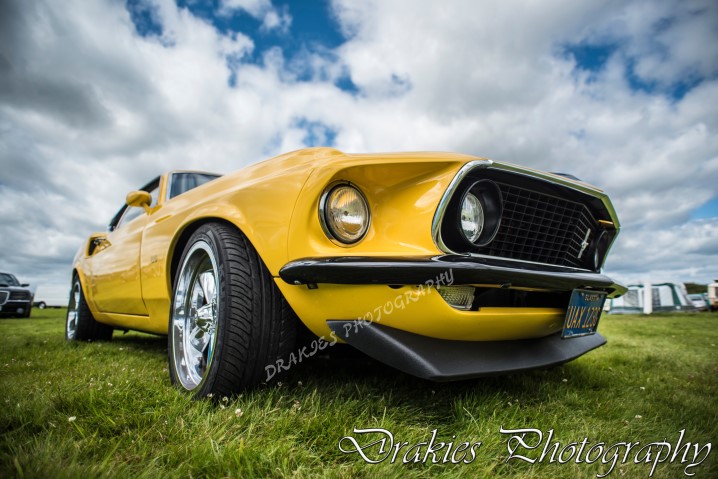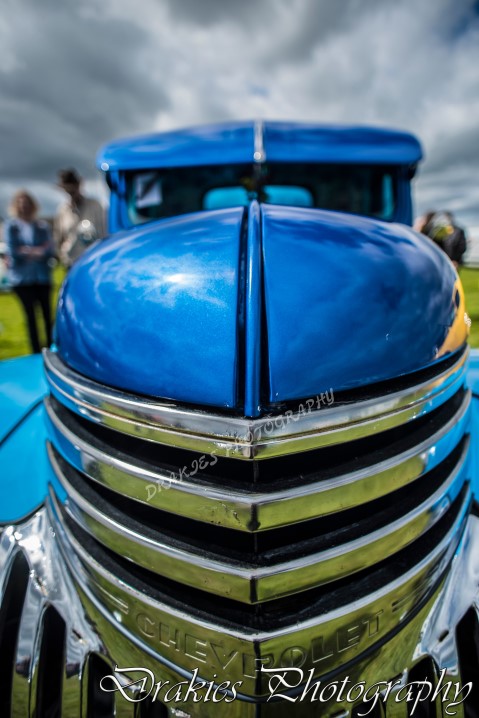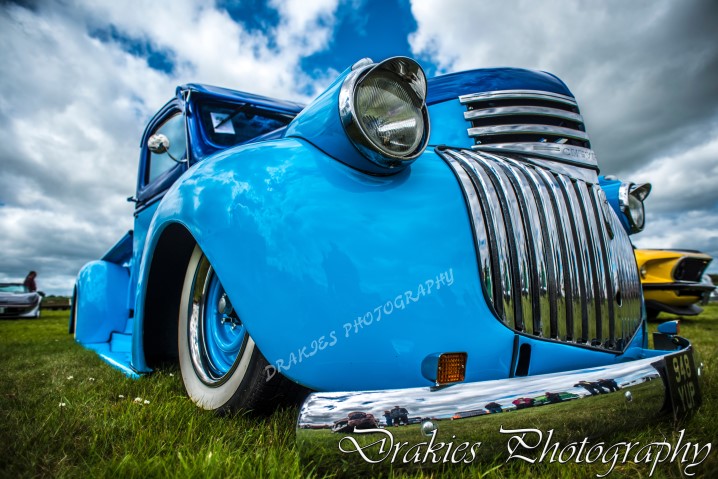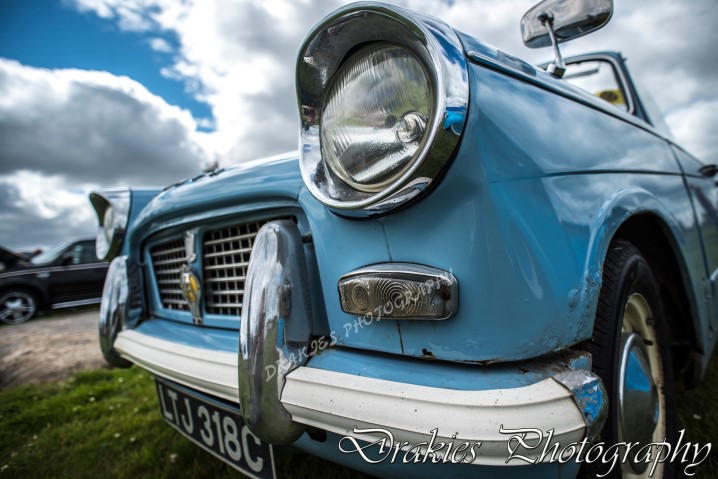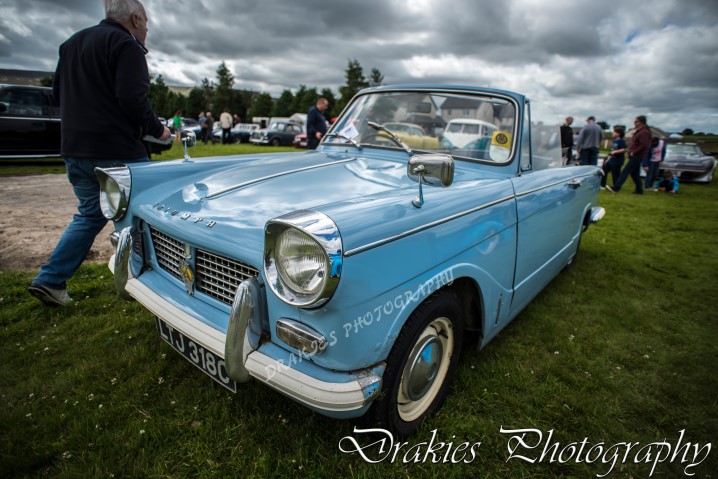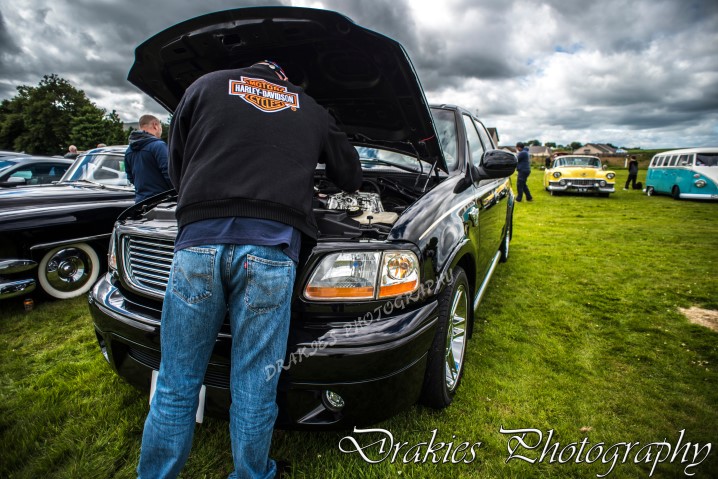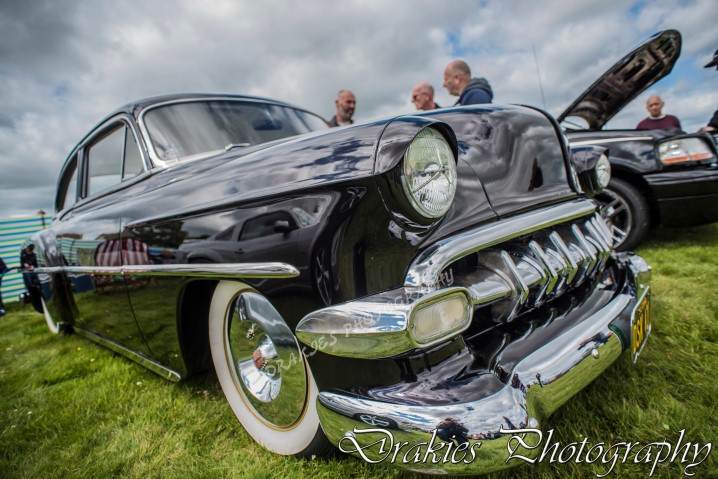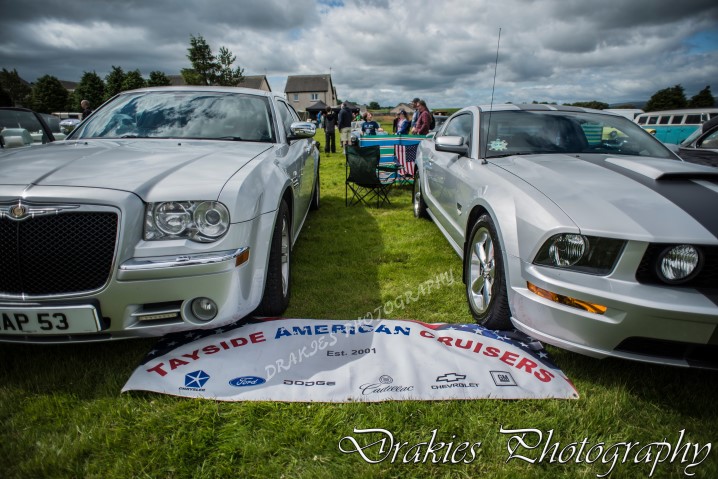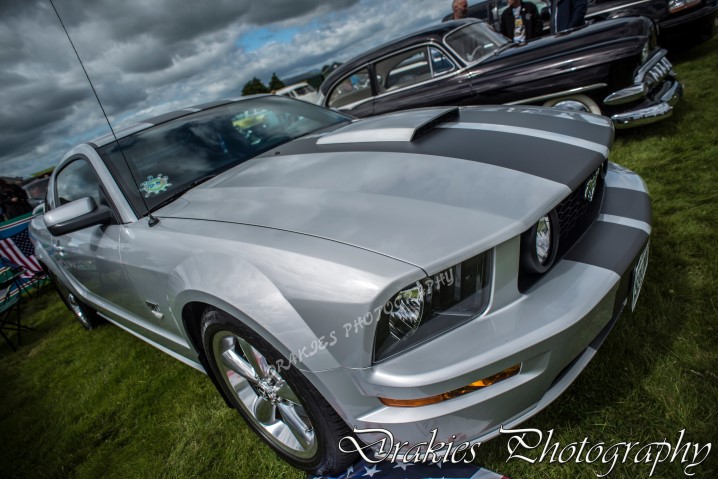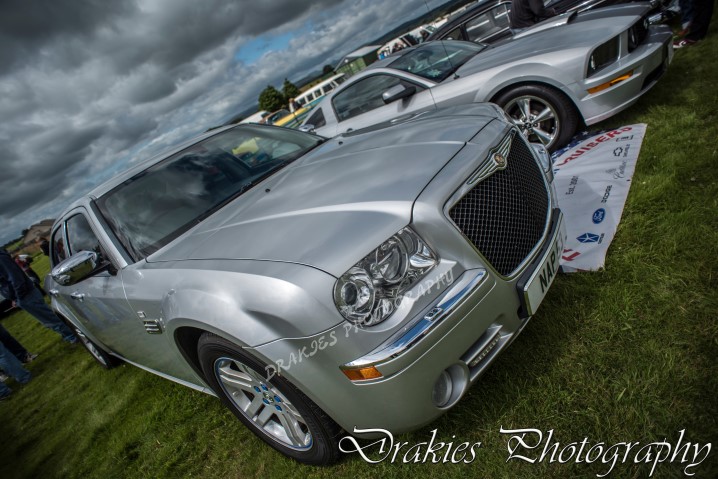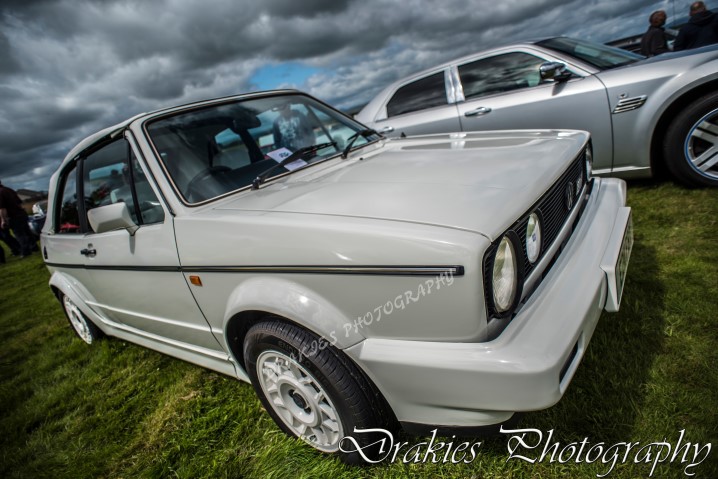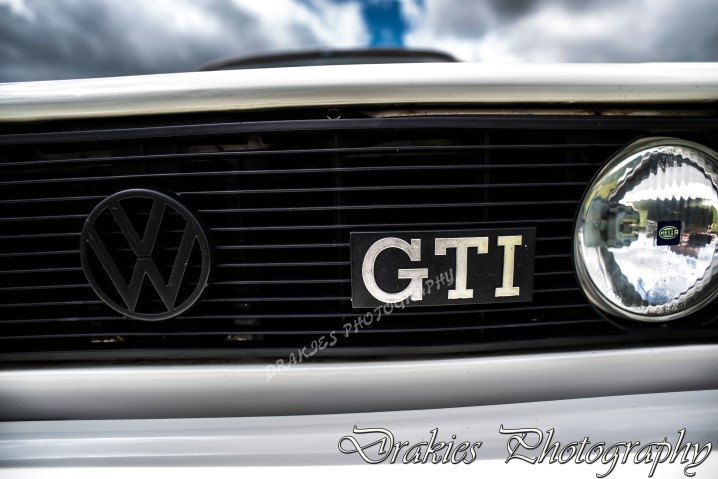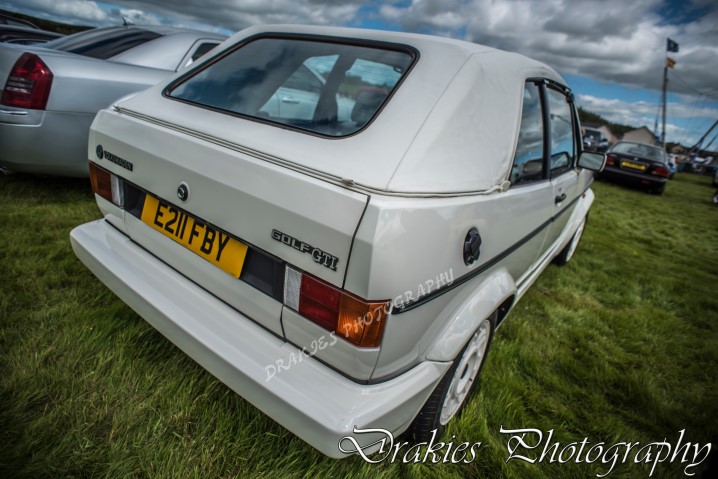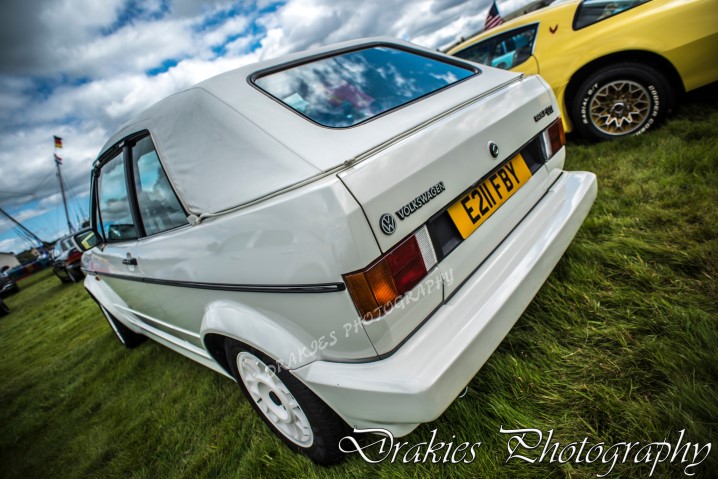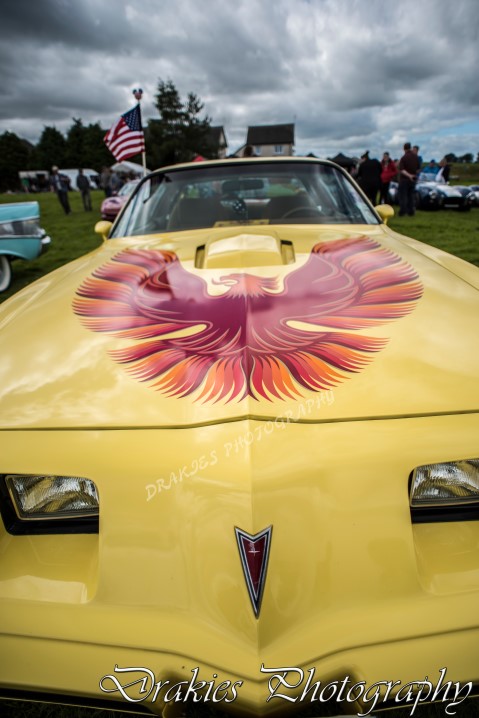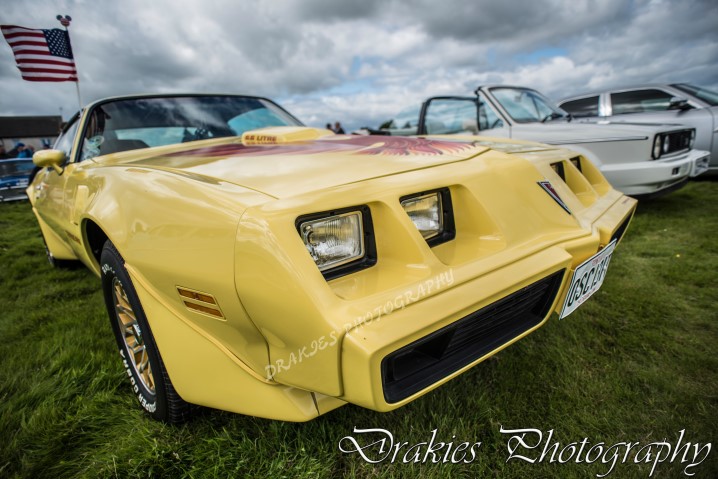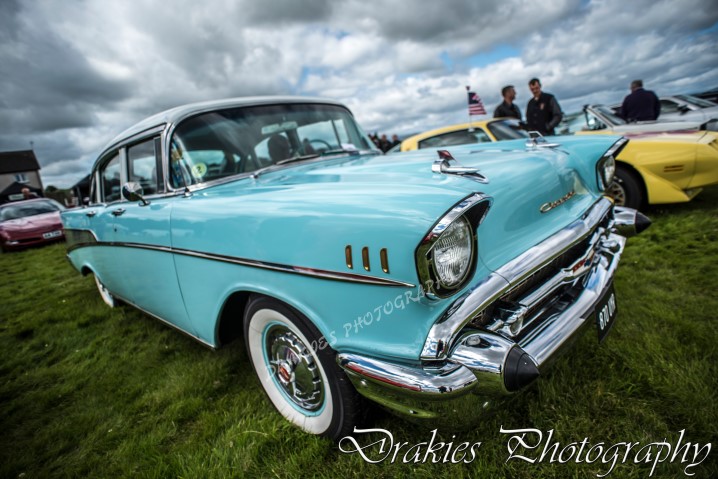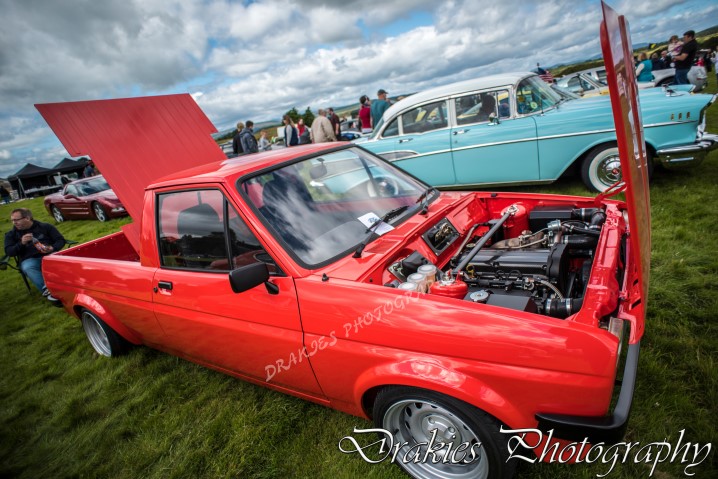 If anyone knows the person that owns this RWD Mk1 Fiesta please ask him to get in touch with me via this email or if you have a number for him please let me know, Email drakiesamericans@gmail.com Thanks, Drakie.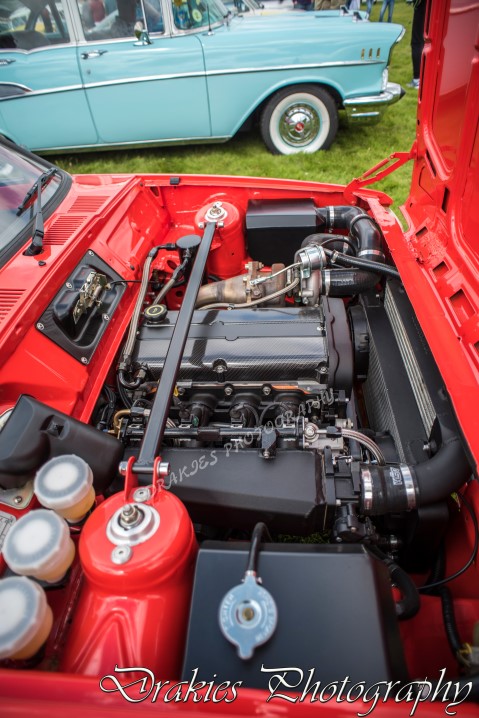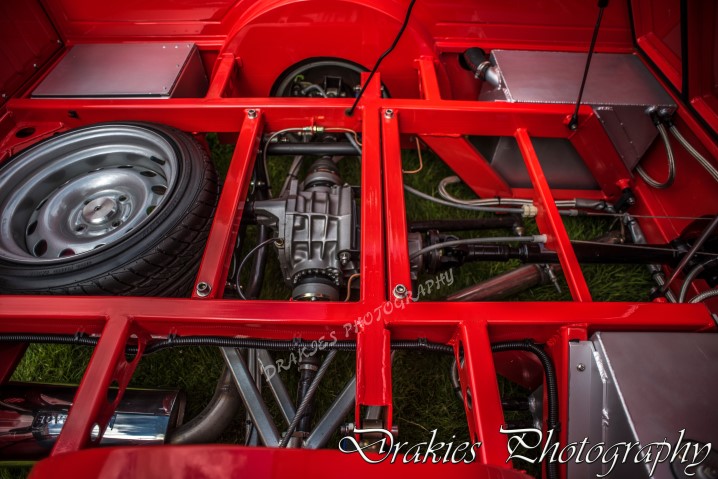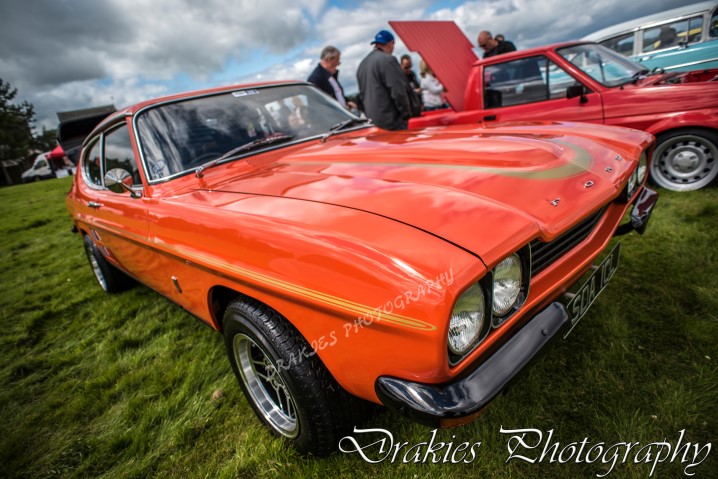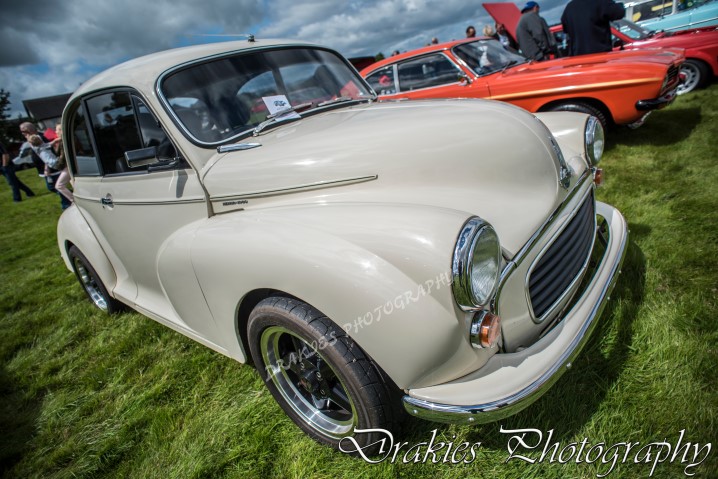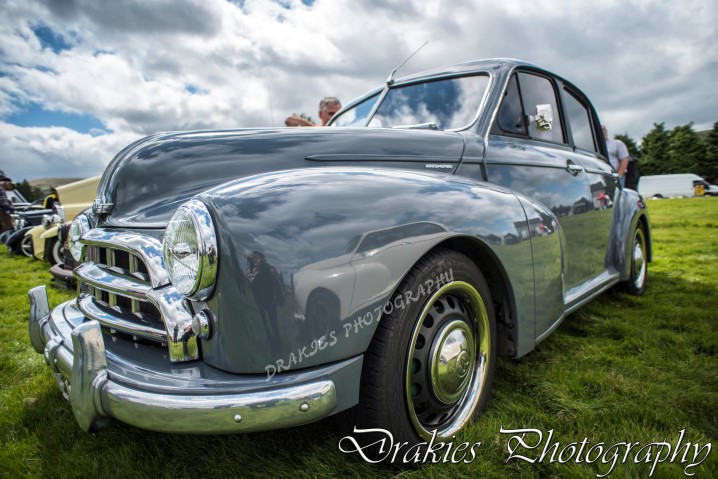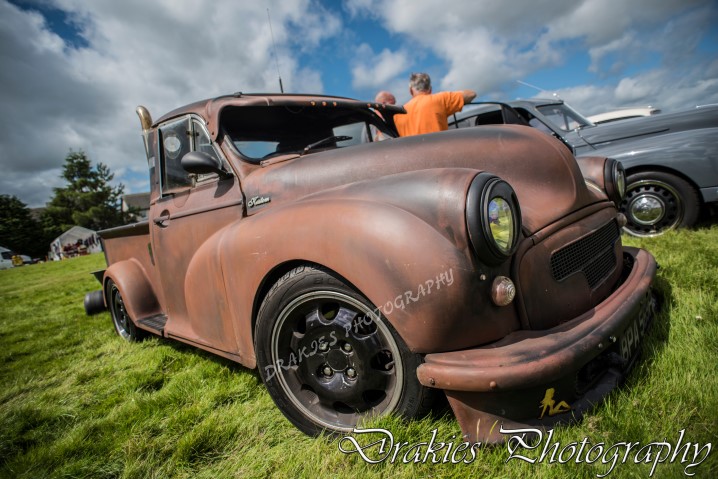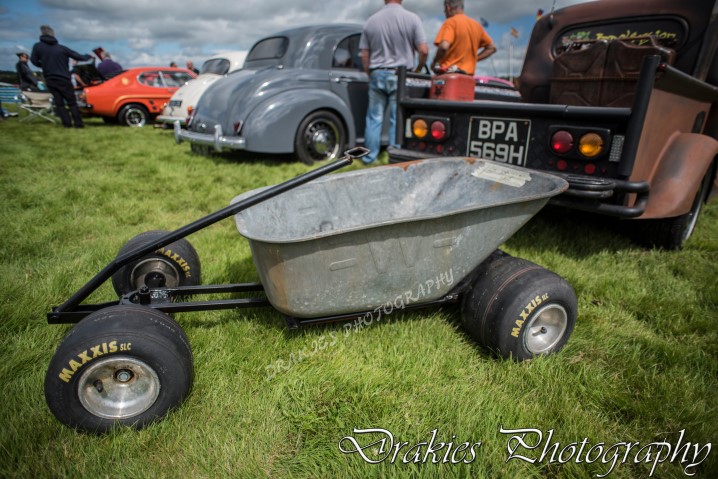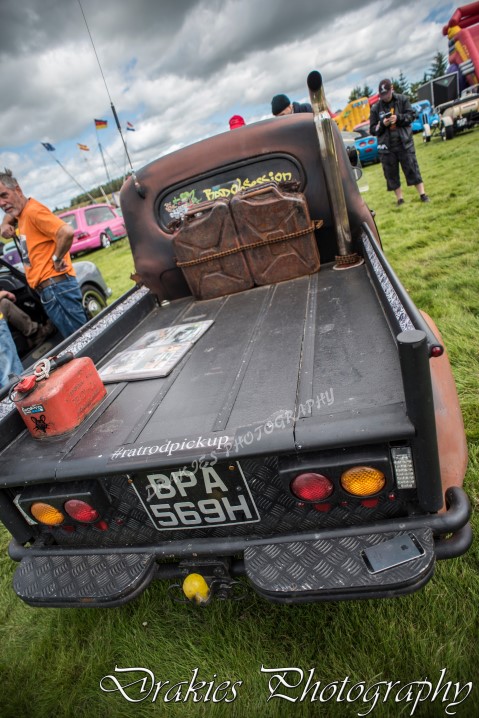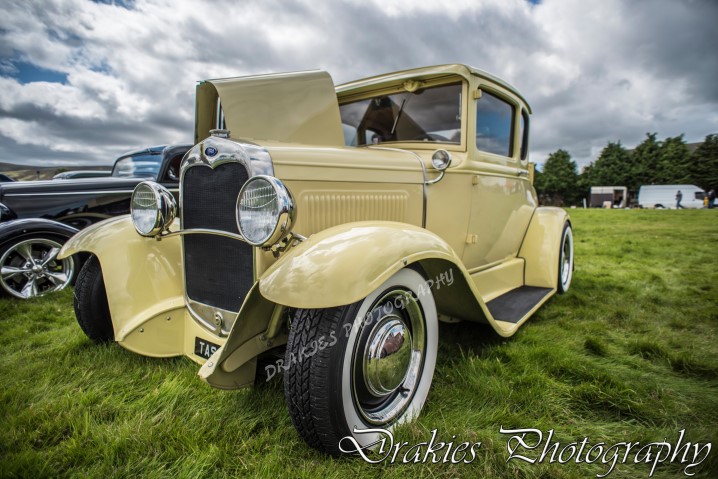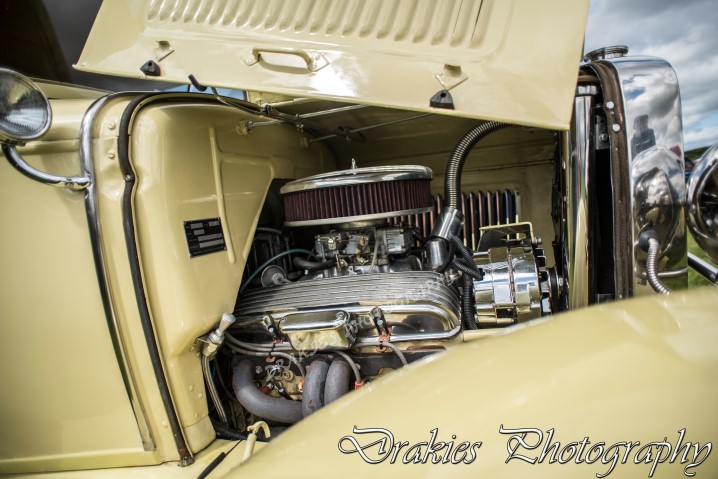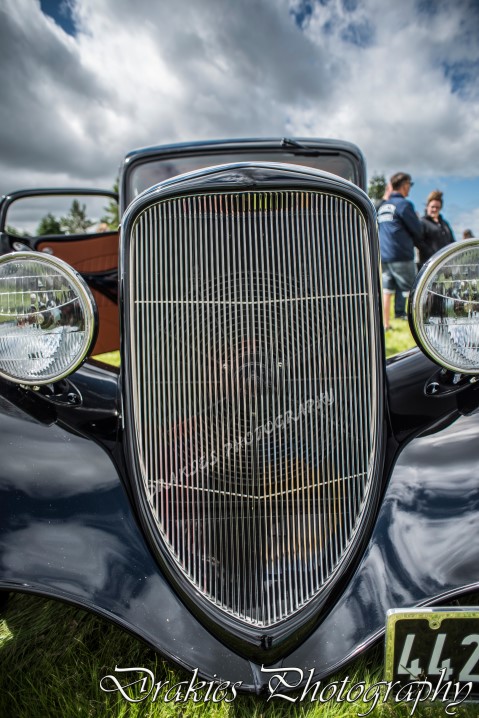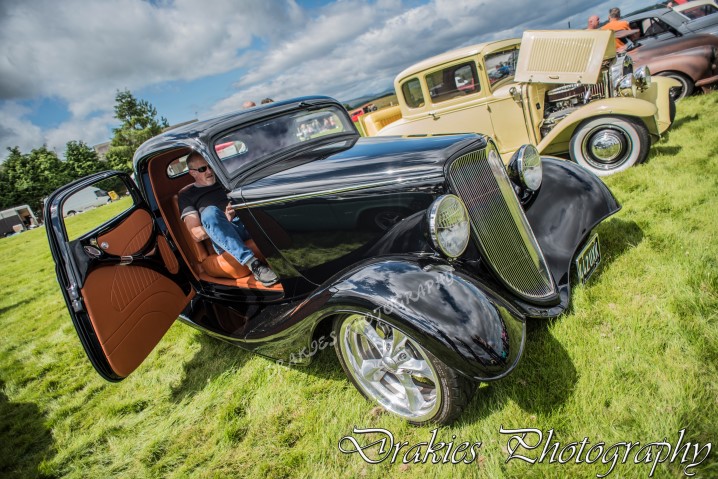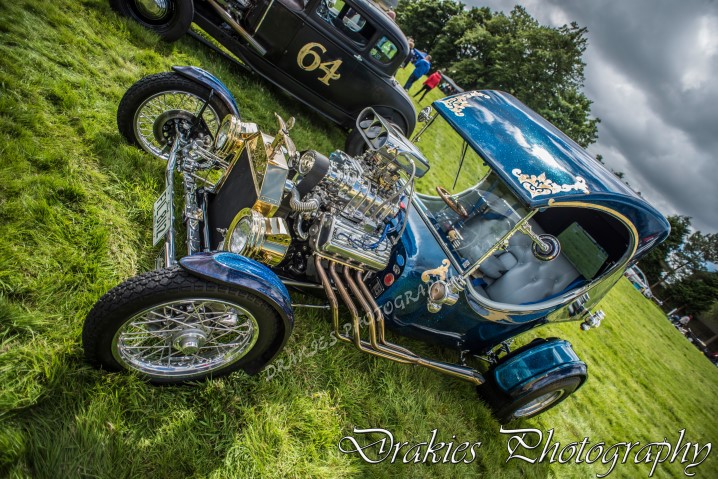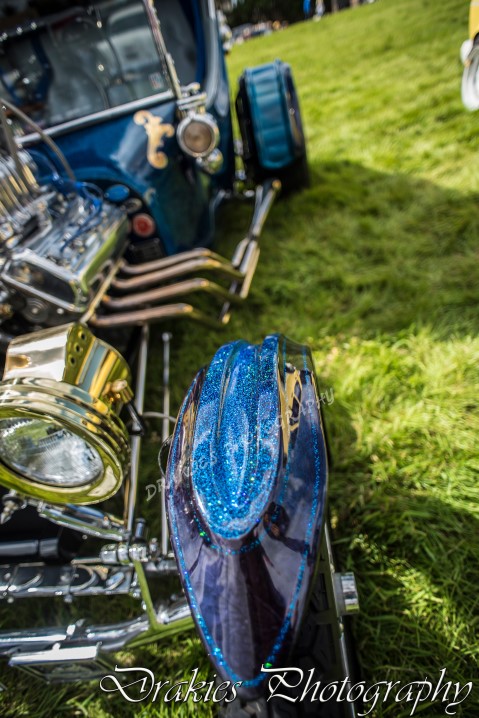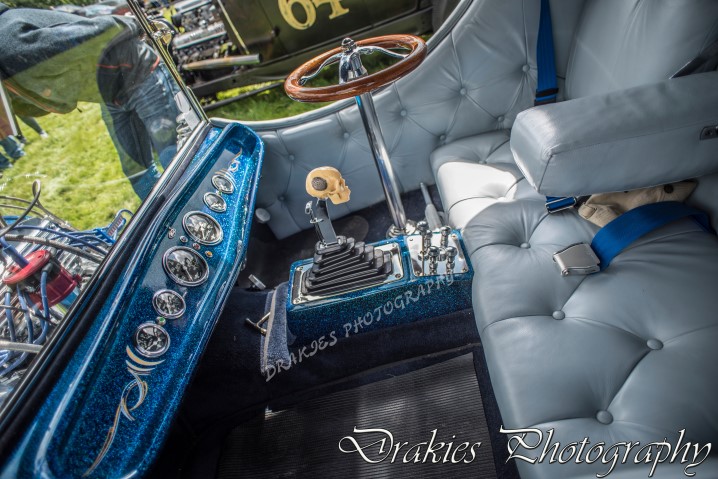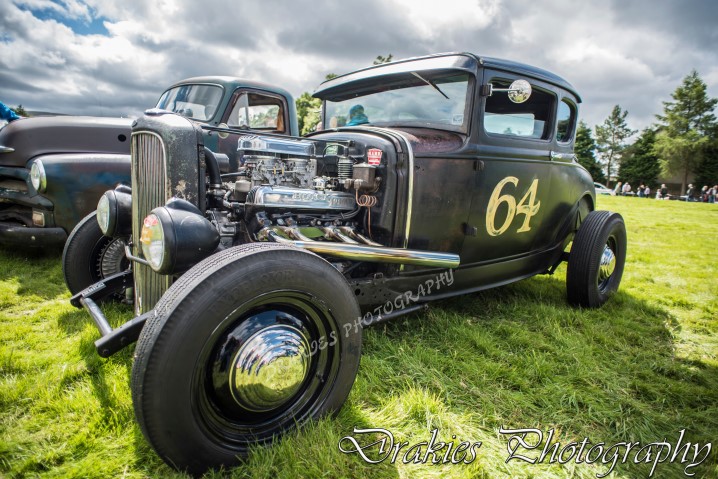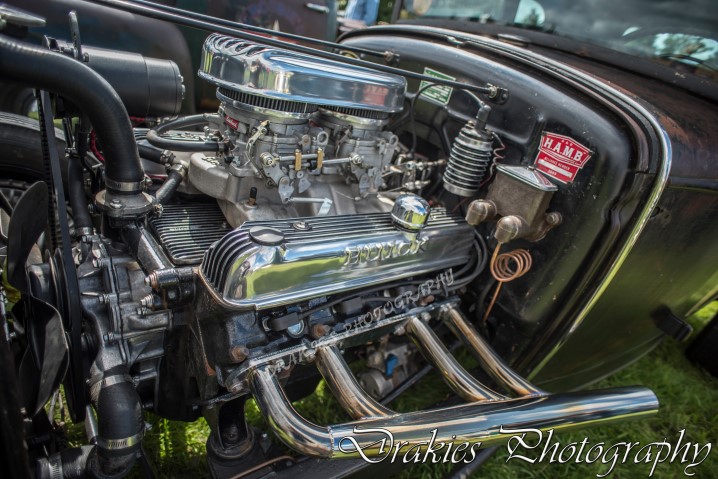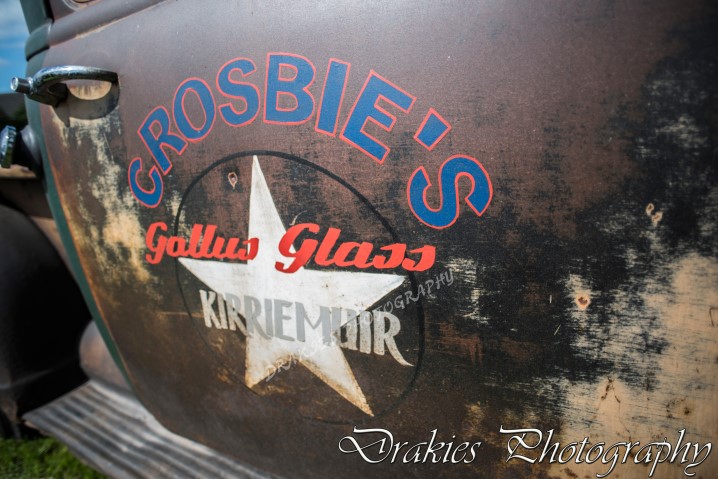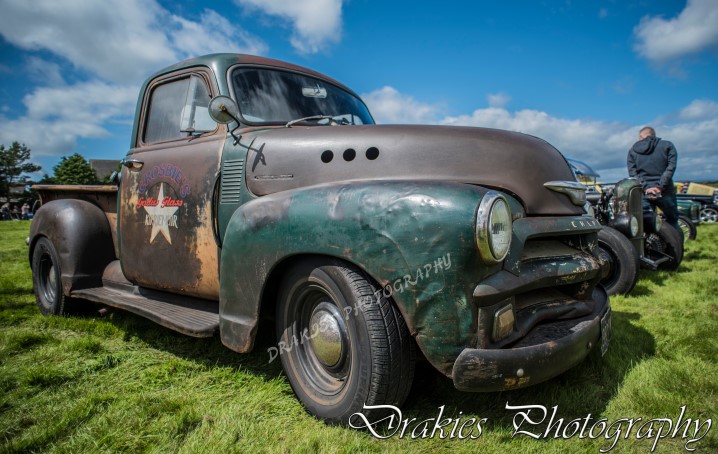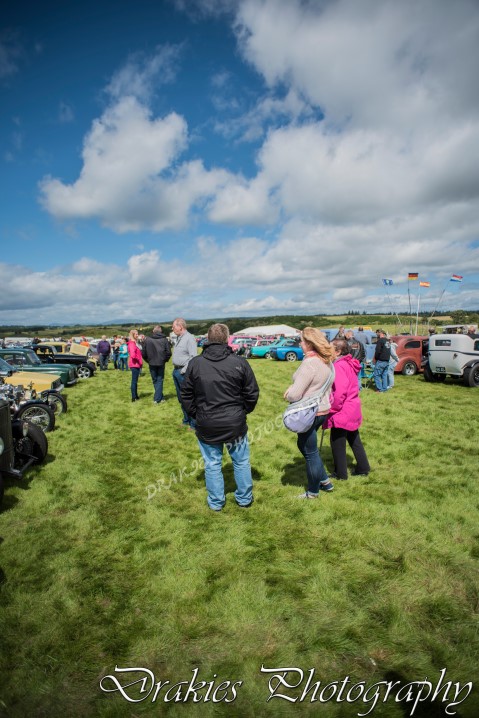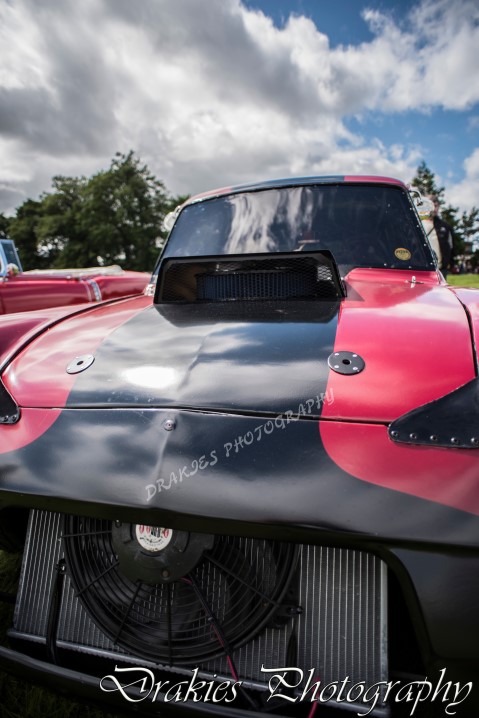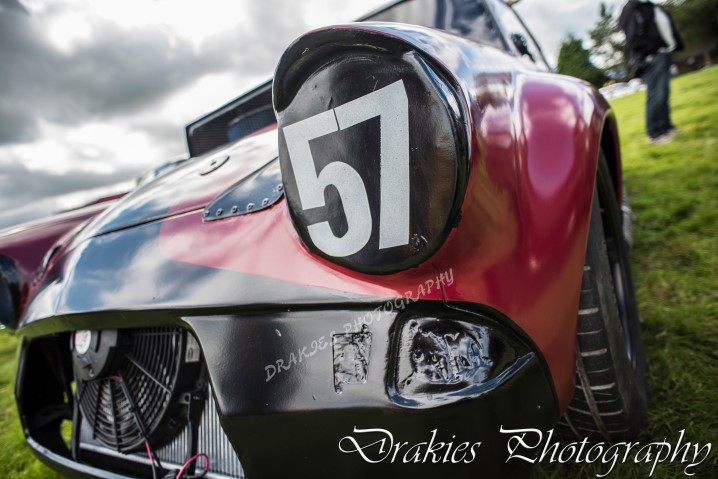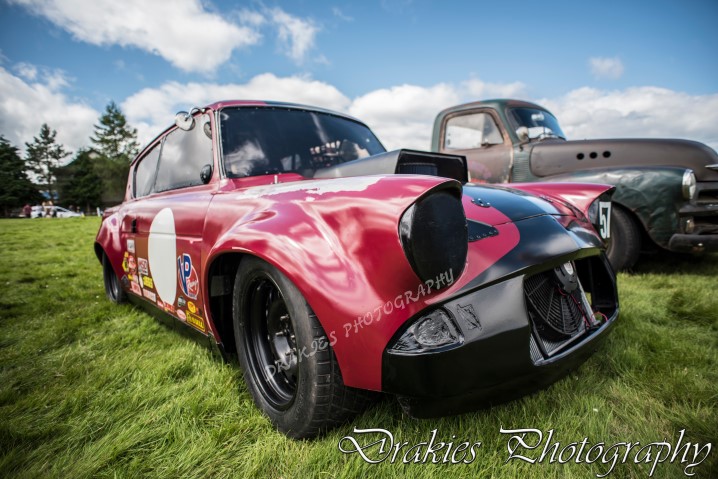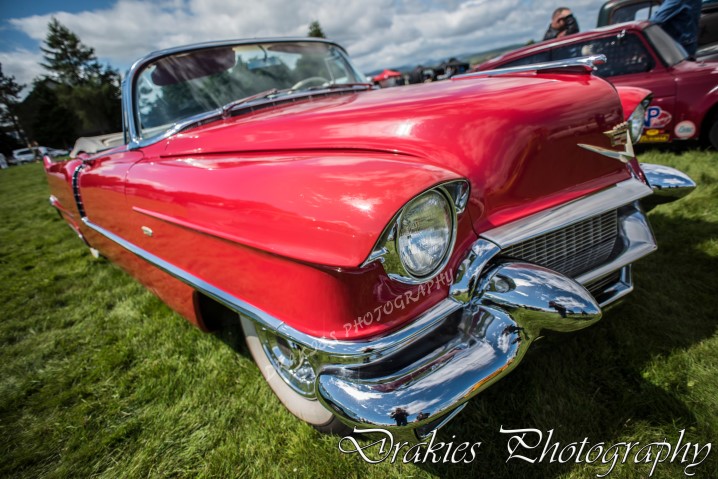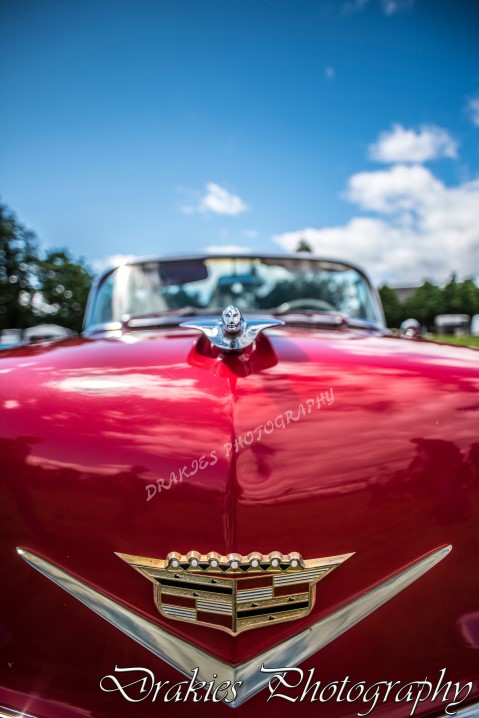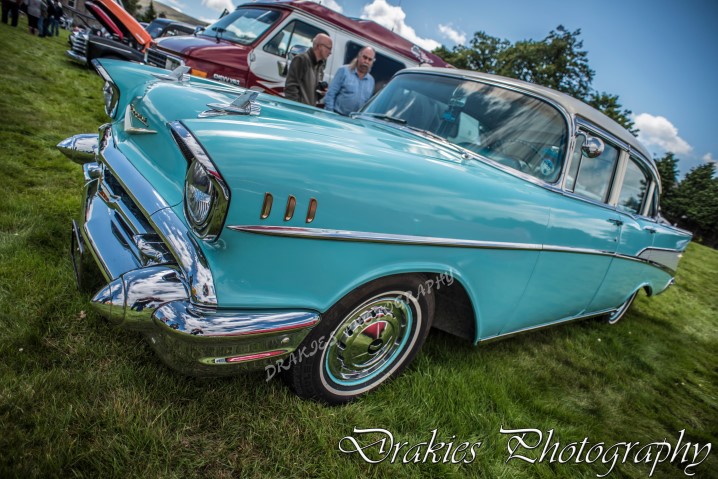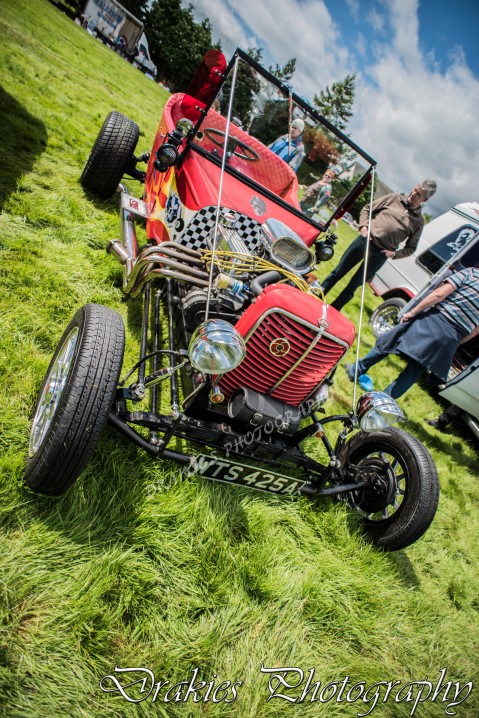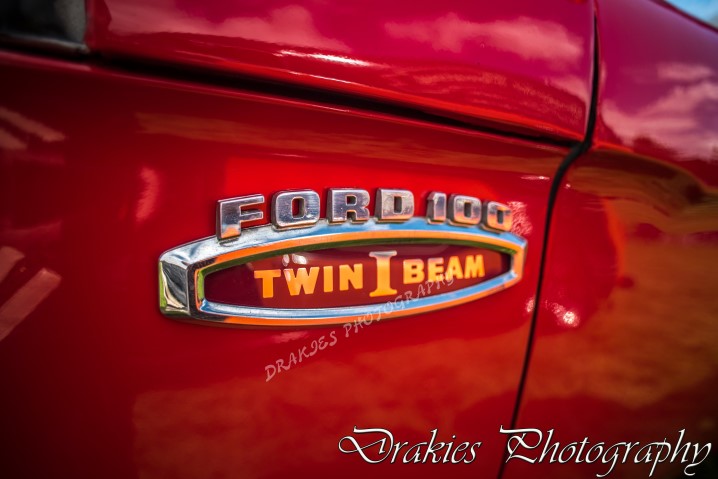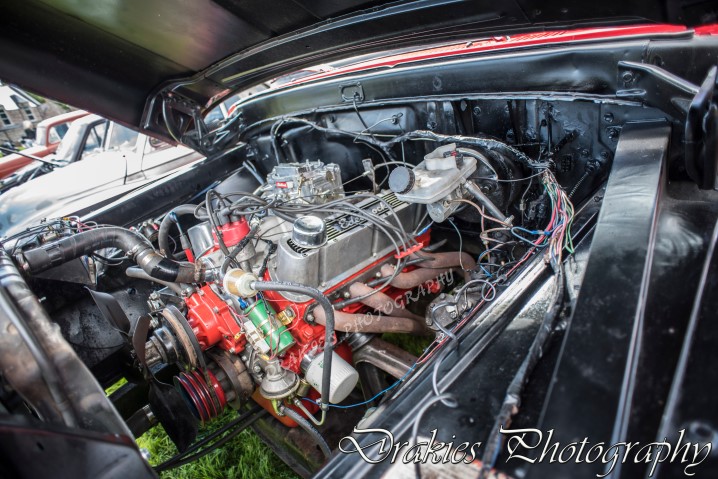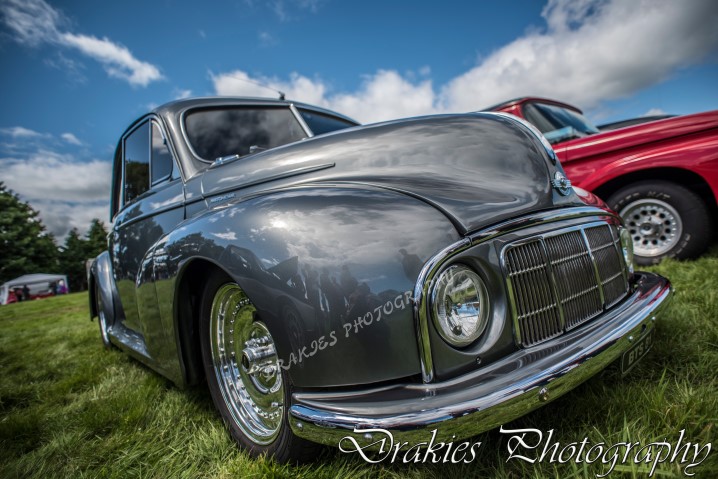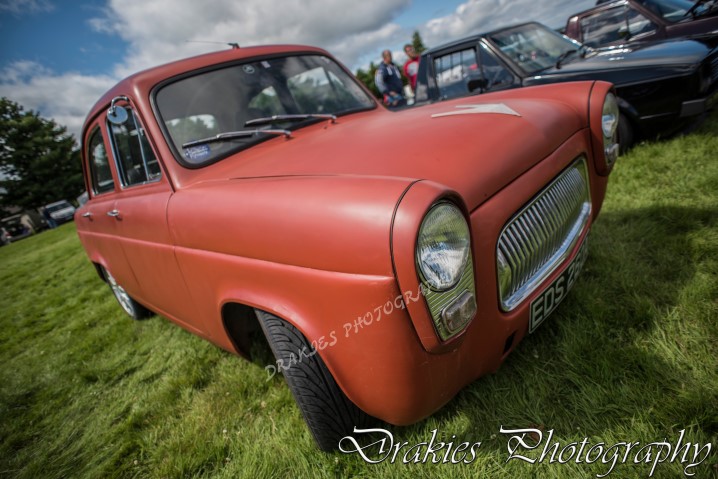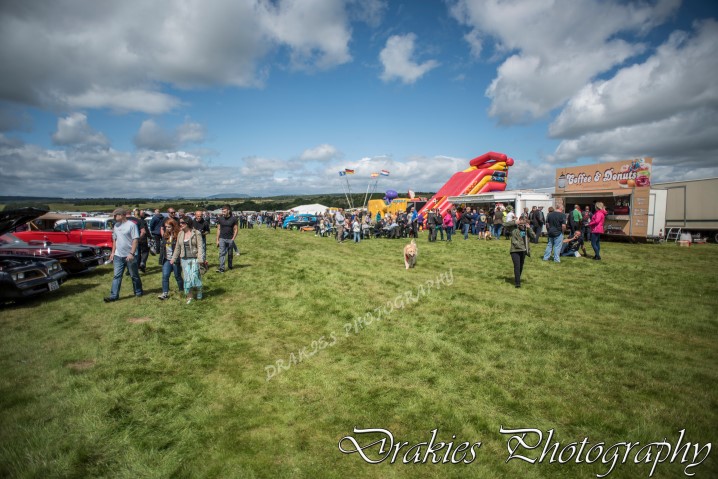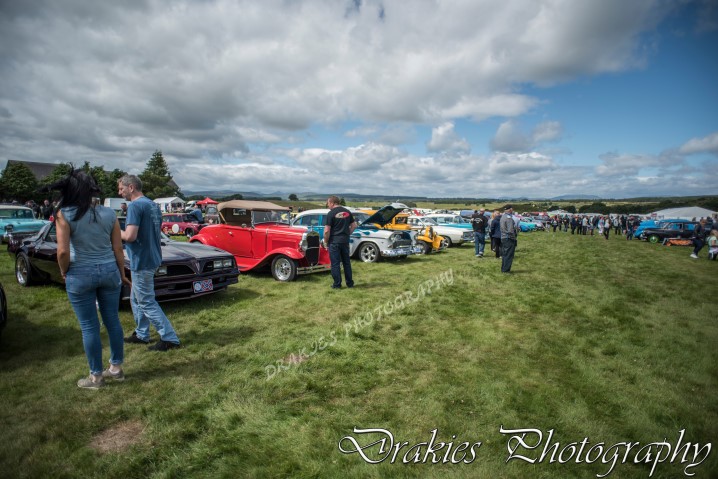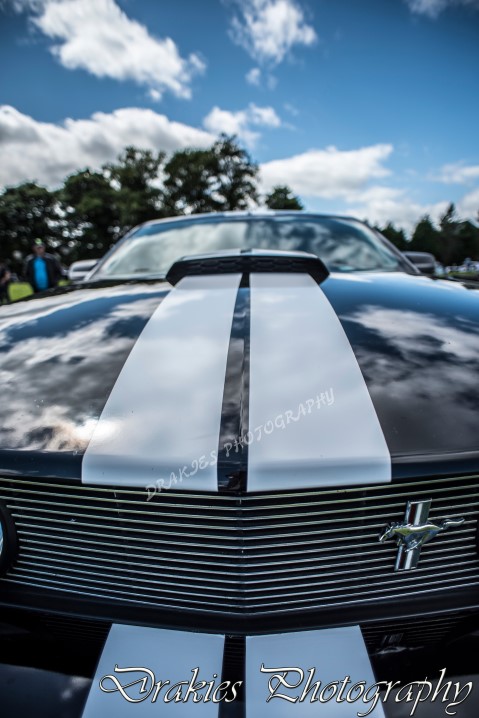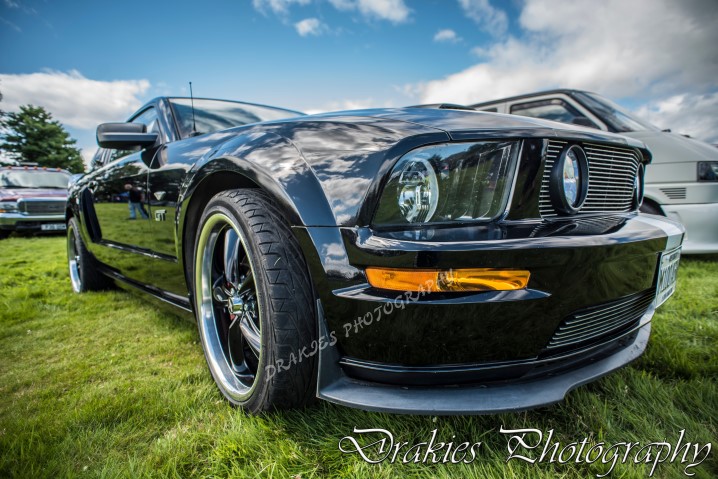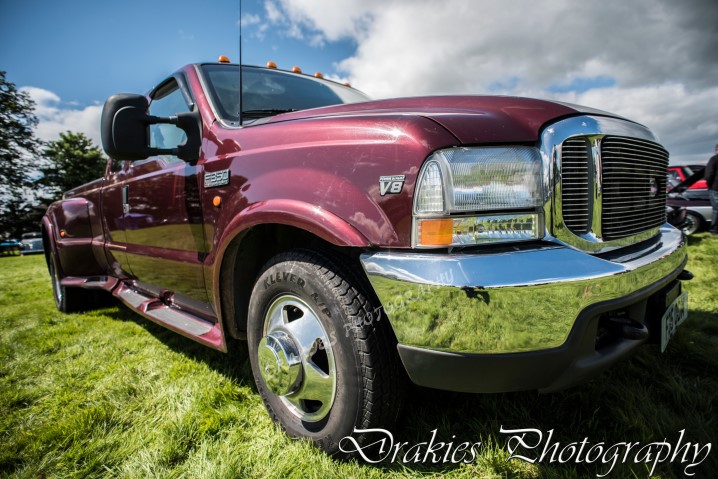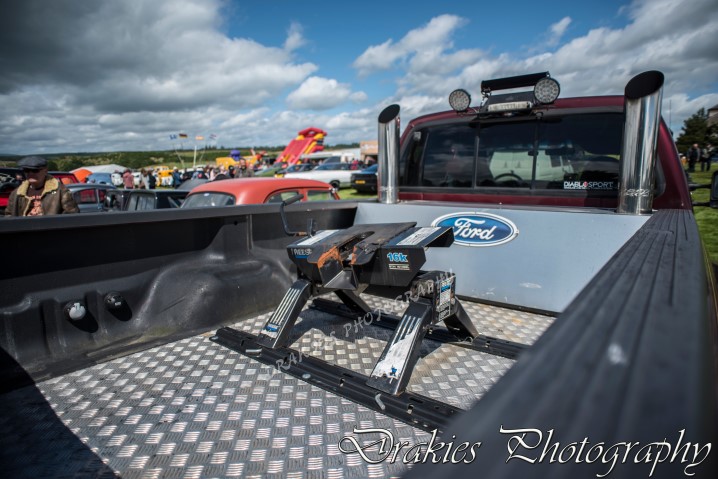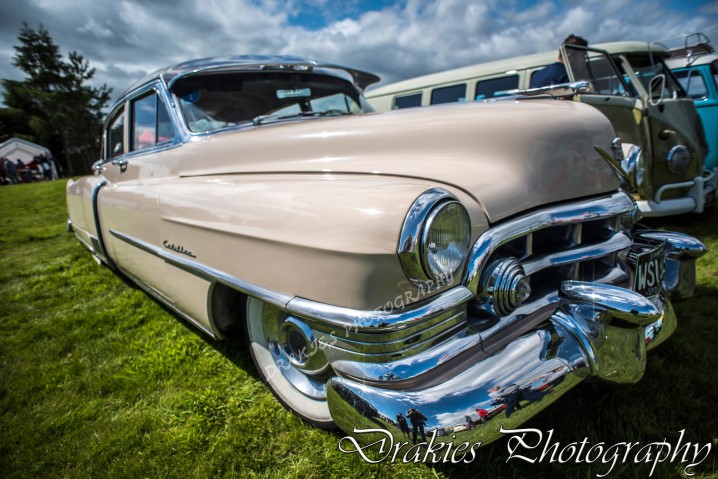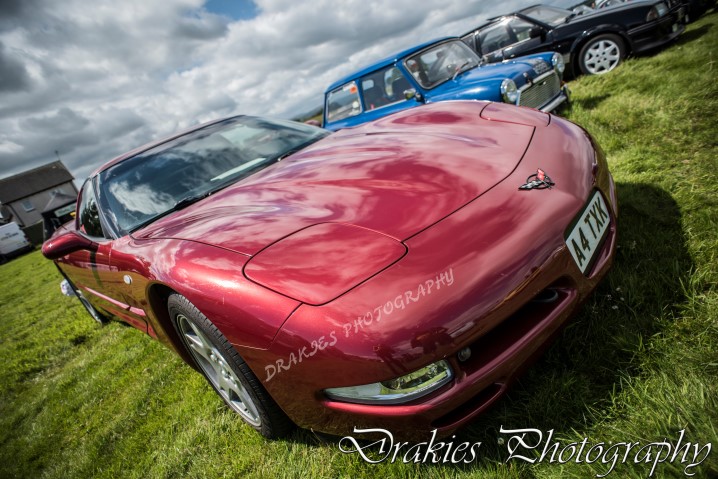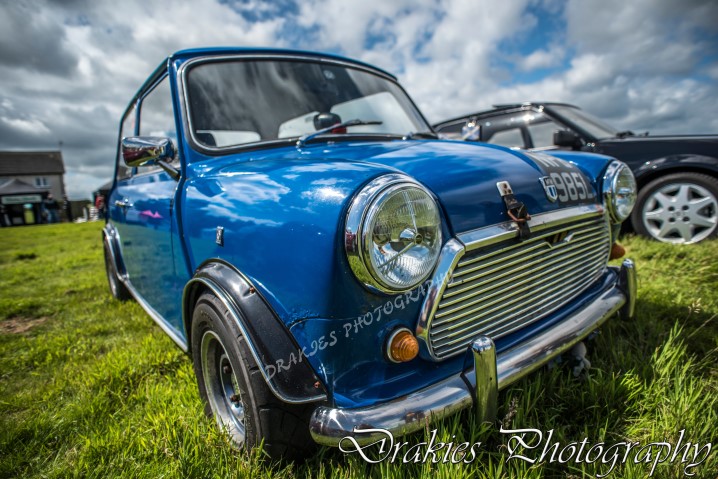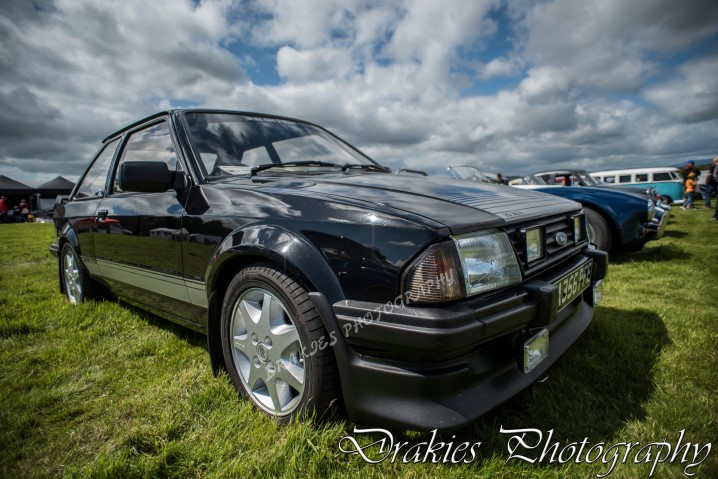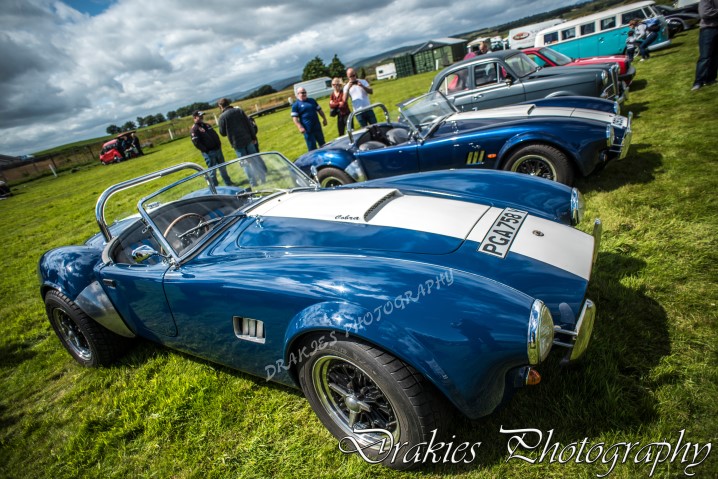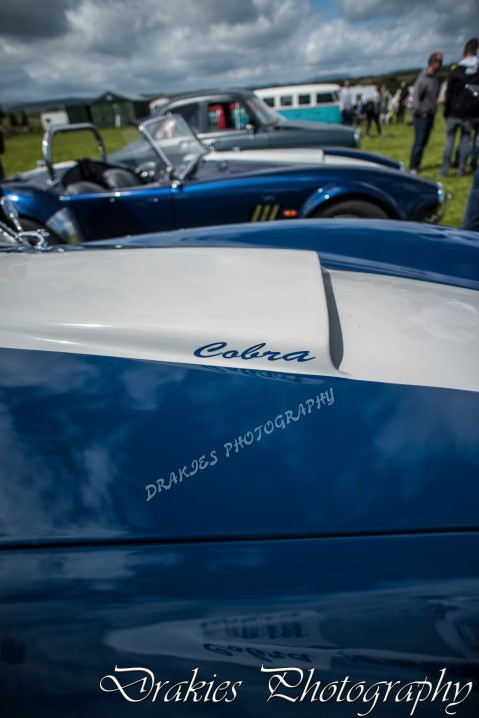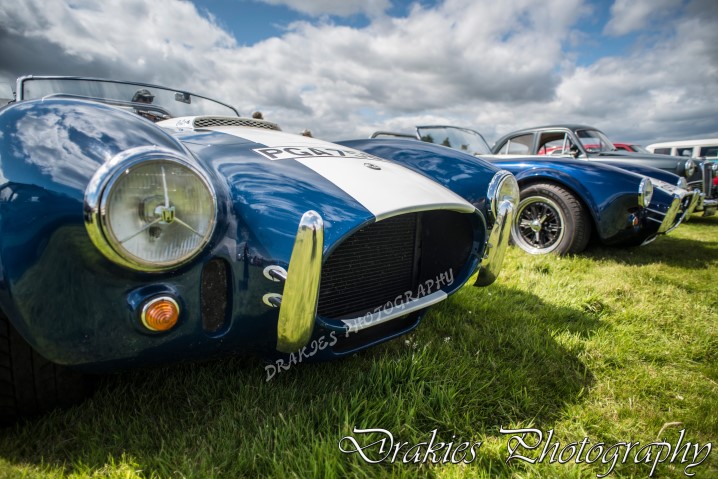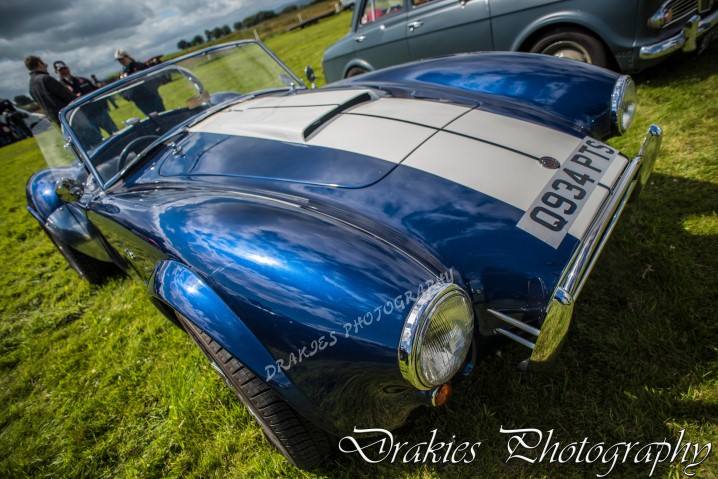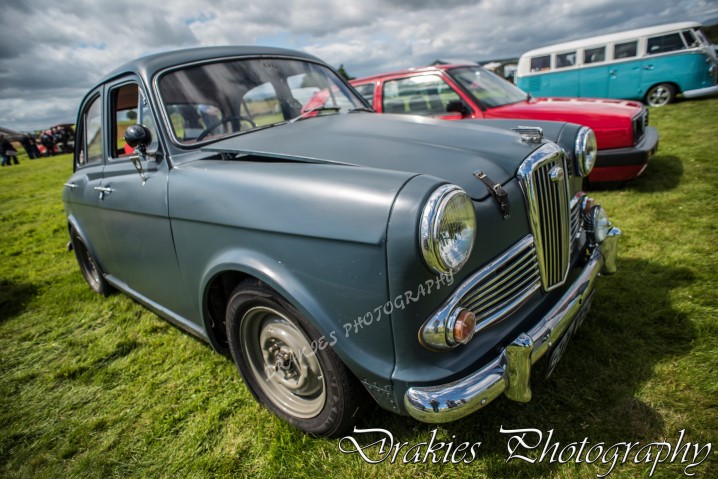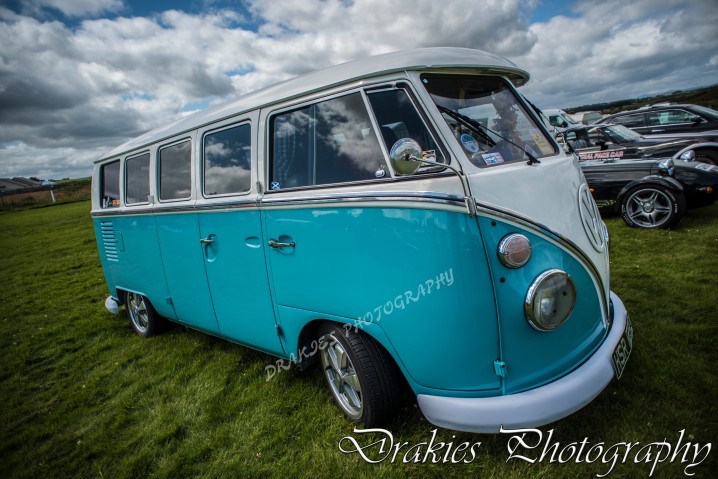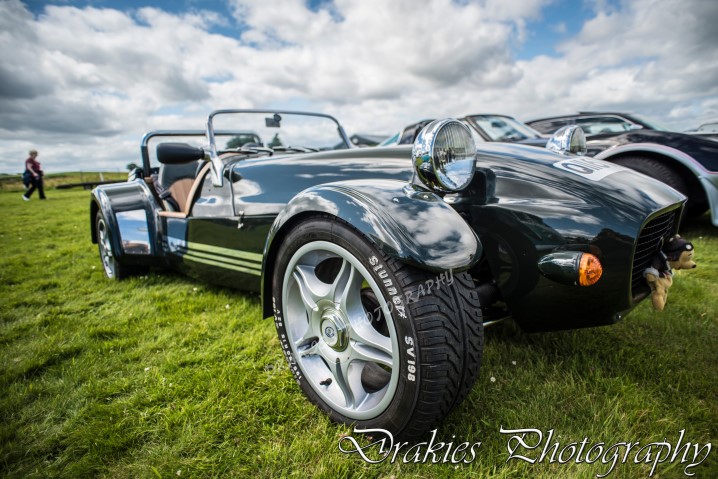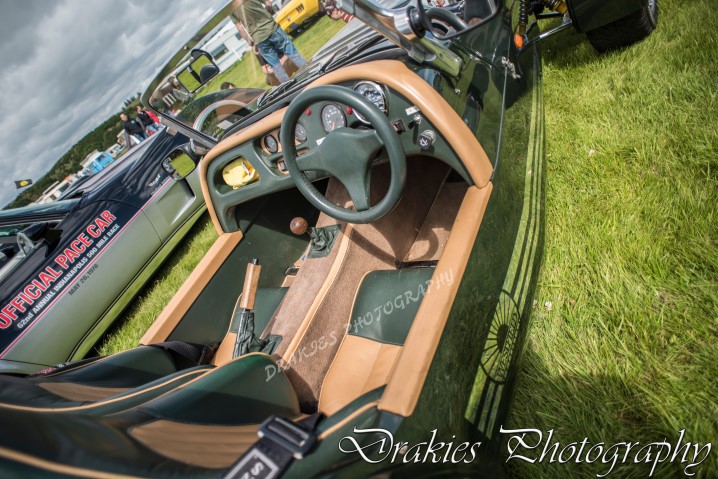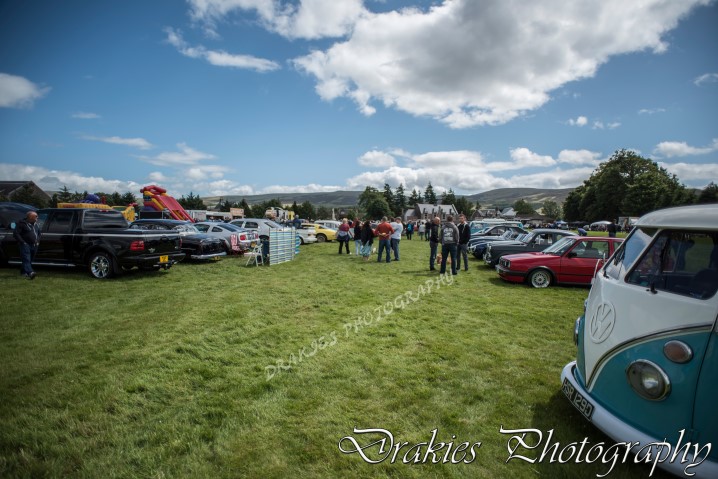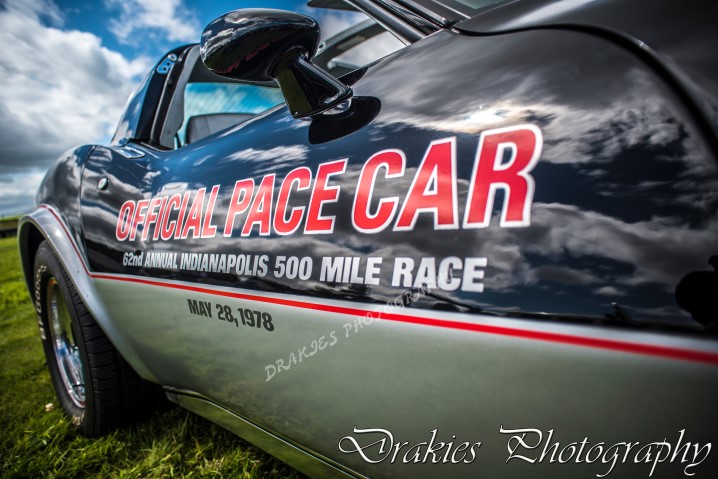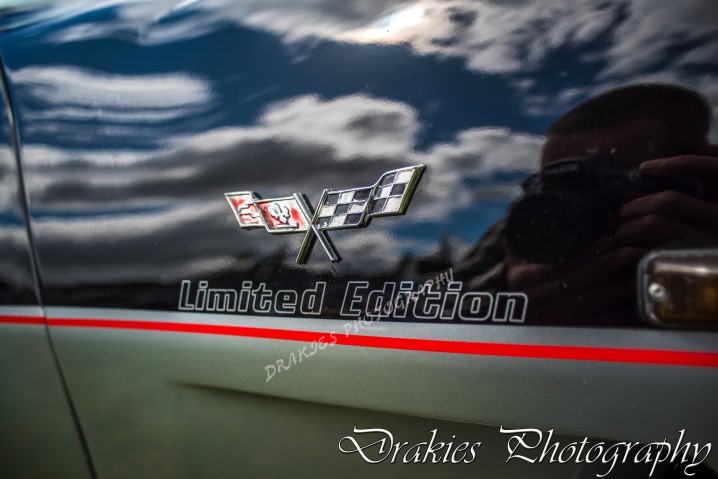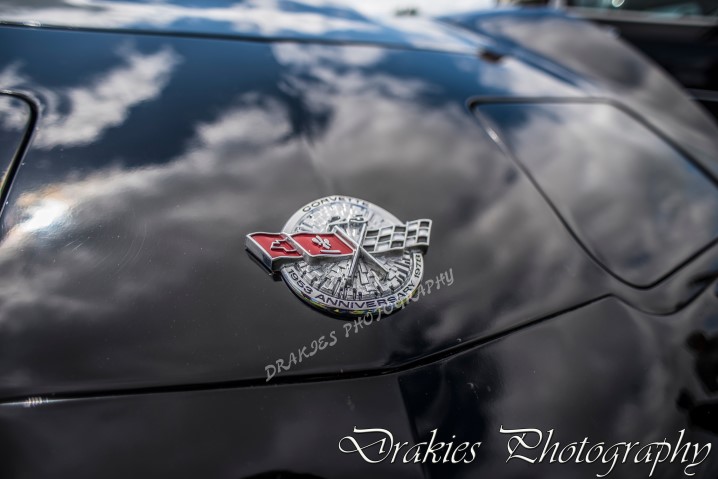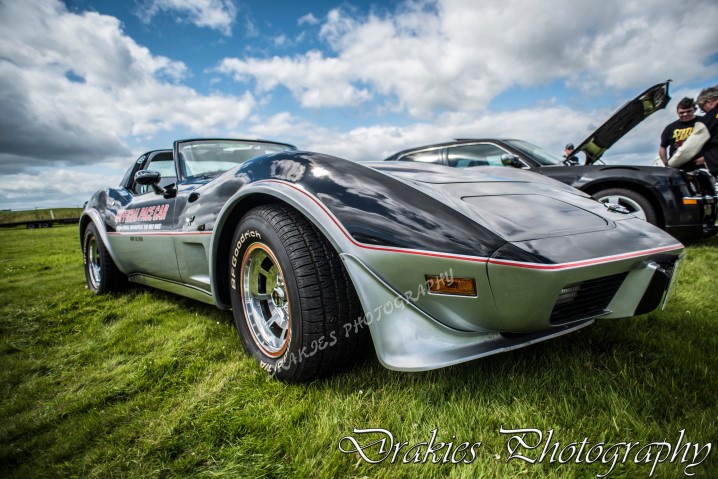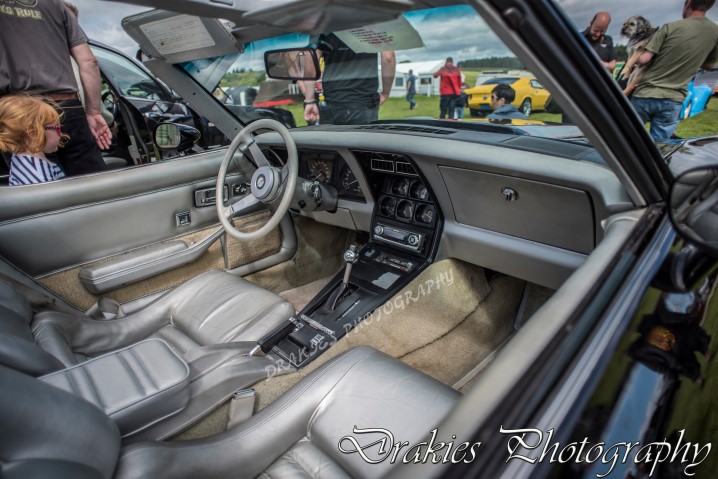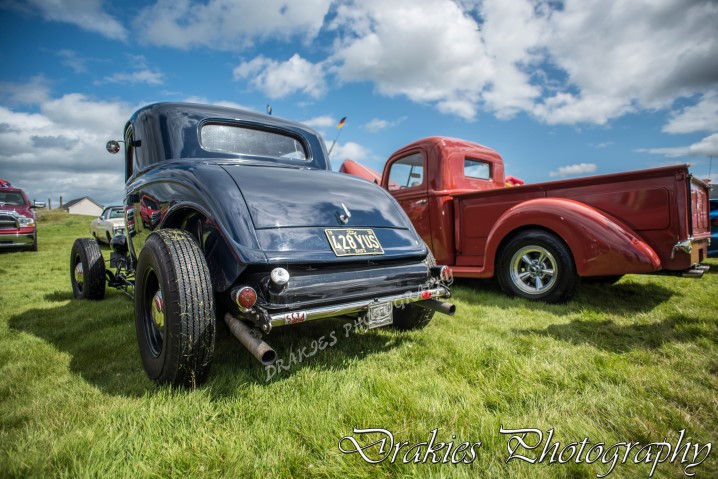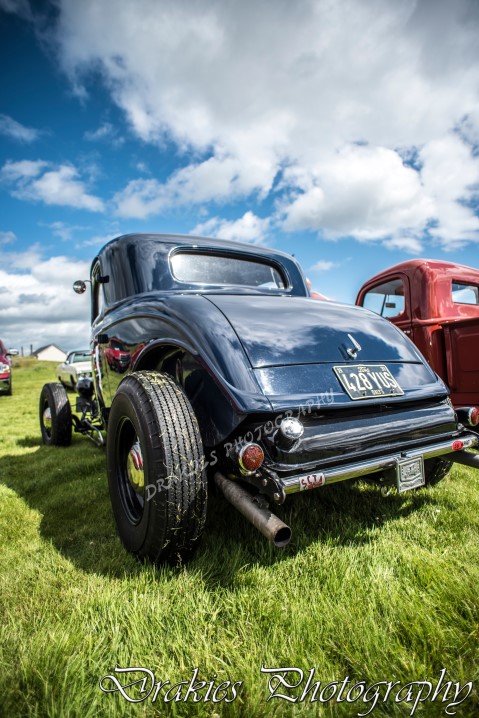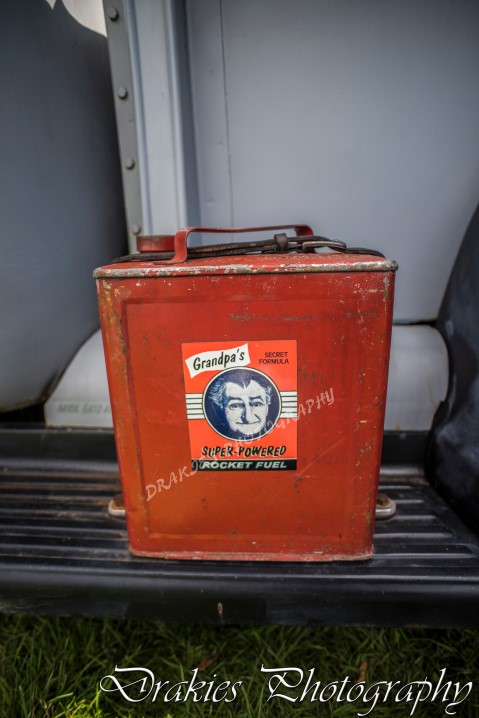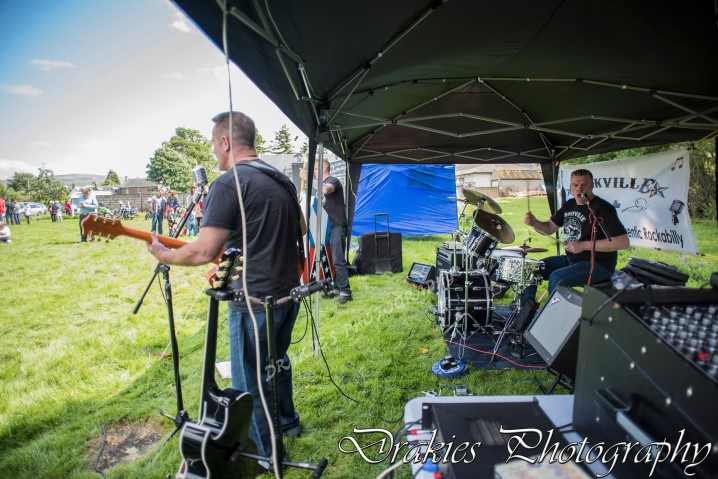 See something you like? Click the link Below
All Pictures and contents are © of Martin (Drakie) Drake.
Please don't steal the picture's I have to earn a living too :)