2016 York Raceway Hot Rod Reunion
Well what can I say, without the help of close friends it would have been impossible for me to make it to this years Hot Rod Reunion so this is a huge thankyou to everyone that helped me along to be able to get to the track and a big part of that goes to Paul & Tanya Dixon-Grainger for putting me up (or putting up with me!) and getting me along to the track. This year was a little different than all the other years that the Hot Rod Reunion has been held and people were all geared up and ready for action, my first port of call on my travels was to be rescued from Newcastle 'the gay part!' by Kris and dropped off at KC's Hot rod & Race Shop formally Lagonda Garage and spent the night at Paul & Tanya's before going to the track with them Saturday many thanks to you all for the help. Sunday was a little hampered by the Yorkshire weather it has become the normal on off rain on the Saturday night well in fact all night, that wasn't the problem the problem was in the morning when the track was opened it seemed to have wiped out all traction on the track thats something no one can help but using run what you brung to put traction back into the track seemed to do the trick. A few surprises were in store for everyone this weekend as Firestorm jet funny car made a return to the track and also 3 grudge races were planned, this match up I don't think has ever been done before for sure not at York Raceway the grudge races were of Julian Webbs Split Second jet Dragster 'v' Robin Reads Nitro powered Dragster! What a show that was I can tell you, while the Jet spat flames and smoke everywhere you would get the wiff of fuel and tyre smoke while Robin did a half track burnout to warm the rear slicks up for a race of a lifetime at the end of racing on Sunday it was a tie one all to be settled on the next day the Monday to see who would be the winner.
Another reason this year was that little bit more special was that it was 5 years to the date & day we lost a friend someone that's more honest than the day is long, someone that would go that length extra no matter what it was to help you even if that ment stripping parts off his own race car so you could get back on the track. Such a kind sole that was up and coming in the sport with a vengeance. A true friend to all and no matter what you were always welcome for a beer an a chat, but 5 years ago we lost him in an on track accident that took him away from us all, you are remembered everyday and us as a community you will be remembered everyday forever. One of the kindest, honest, loyal people you will ever meet in your life. R.I.P Kasey Dixon-Grainger 28/8/2011.
Paul & Tanya Kaseys mum and dad held a cruise on track at the end of racing on the Sunday where headed up by Paul in his Anglia race car that also has Kasey's engine in awaited Tanya Kasey's mum holding the starter button to push the green light on the starters tree where for 10.1 seconds the rip roaring fuelled cackle fest for Kasey would be unleashed so much so you could feel it in your very soul, also at the same time Tanya with family and friend released some balloons for him, afterwards Paul & Tanya held a BBQ for anyone to come along have a laugh and honour Kasey in the way he would want it, beer in one hand burger in the other.
After a night full of emotions laughs and friends along came Monday morning (it normally does after a Sunday!) where something really strange happened, yup the Sun came out and the racing got fierce track temp was good, the racers were ready and the green light was lit people flooded in from all over and the last grudge race was to be run between Julian and Robin along with a run to be done by Roger Goring in Firestorm jet funnycar and Mark Flavell in his funny car there was plenty of action to watch. The grudge match was run and it was in the end 2 to Robin Read to 1 win by Juilan in Split Second but what a race with all the other classes to be run American Super Stock, NSCC, Pro ET, JDM, Hot Rod & Supercup as well as the run what you brung the action was all day long and you also came home with a suntan, bonus. Here's to next years Hot Rod Reunion.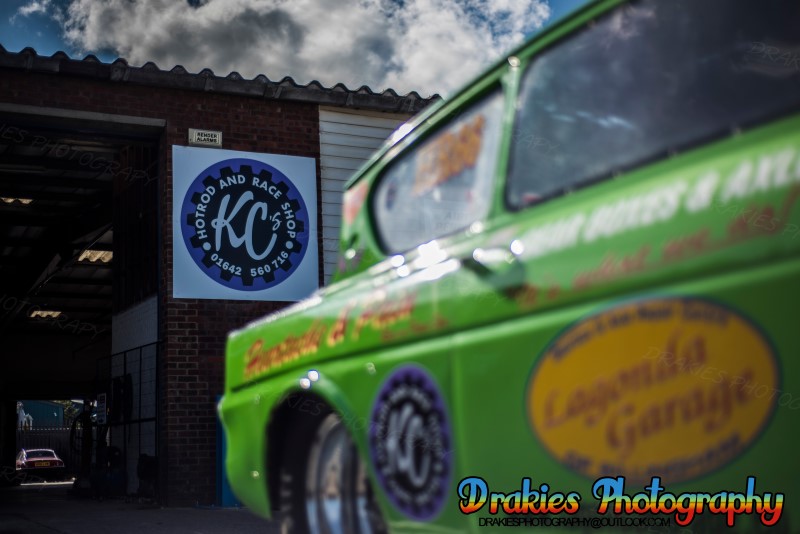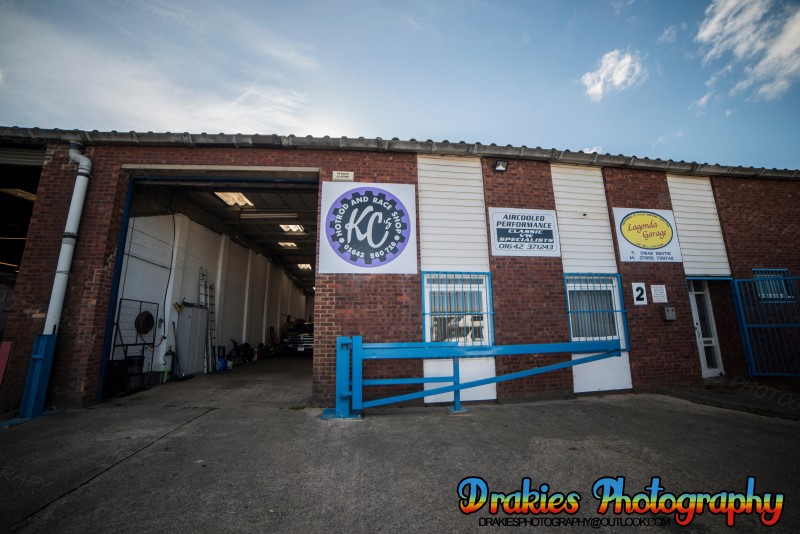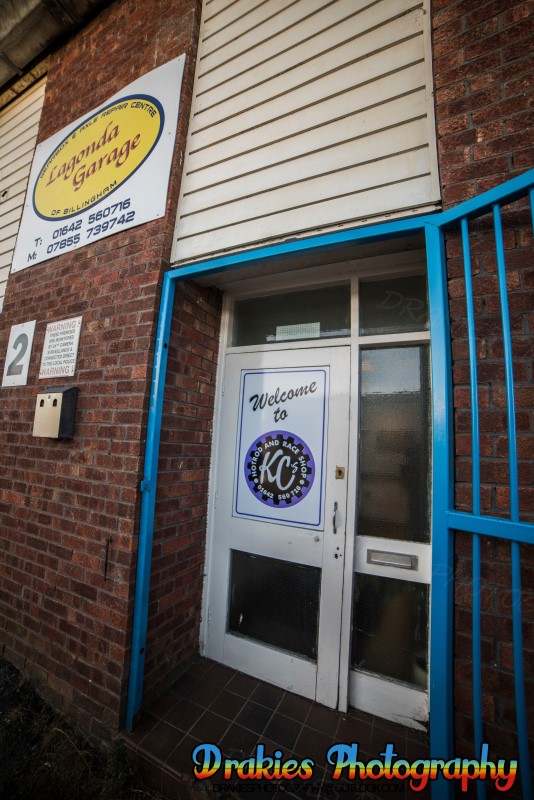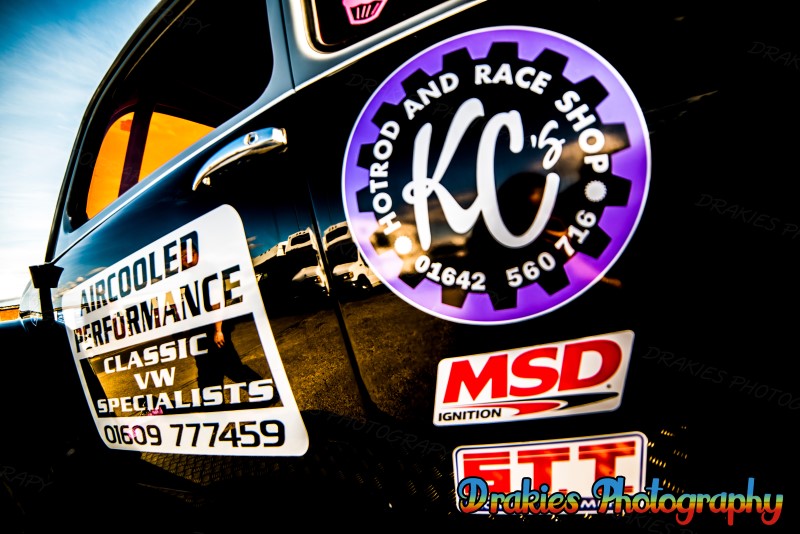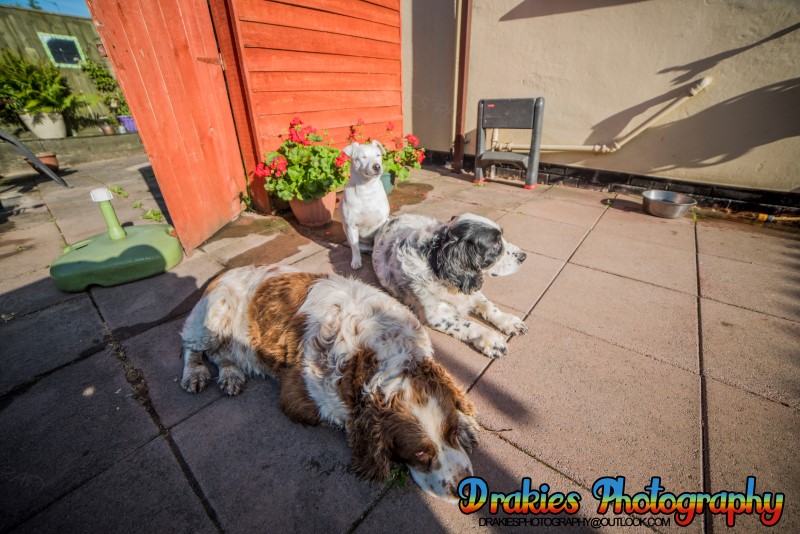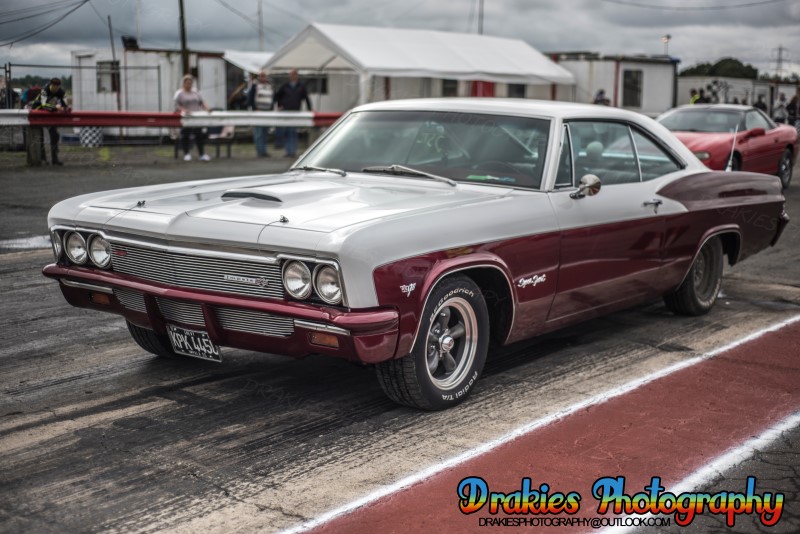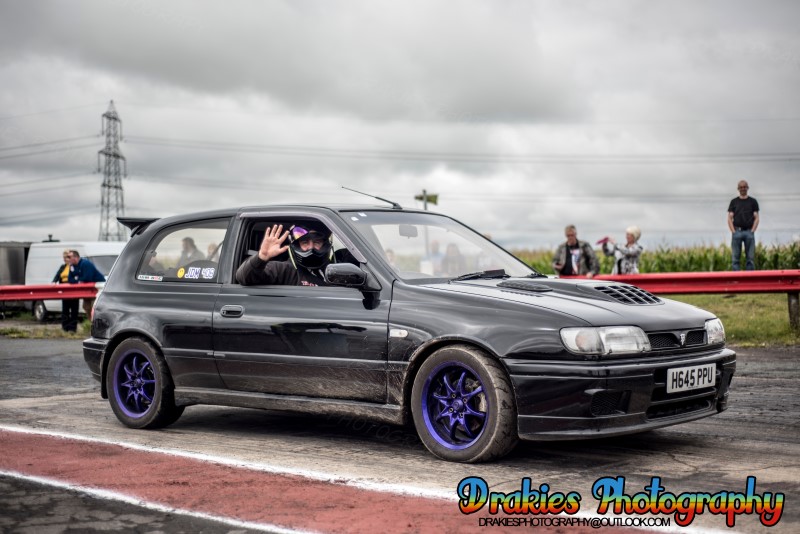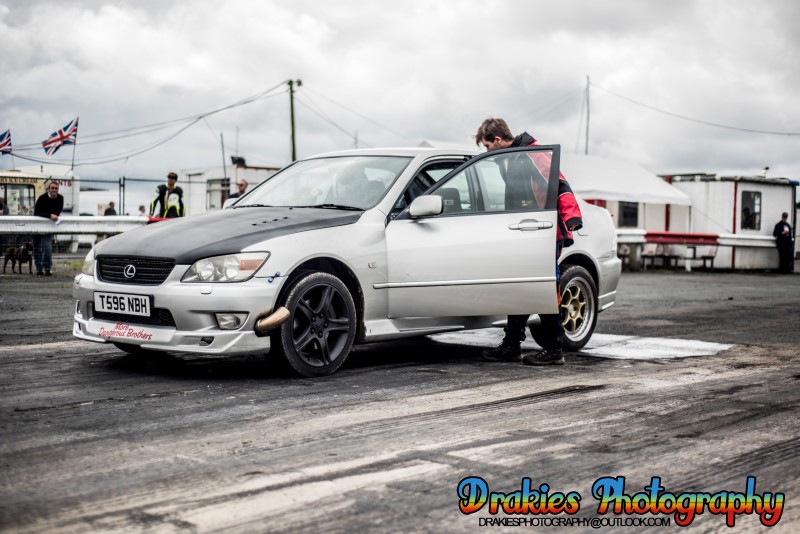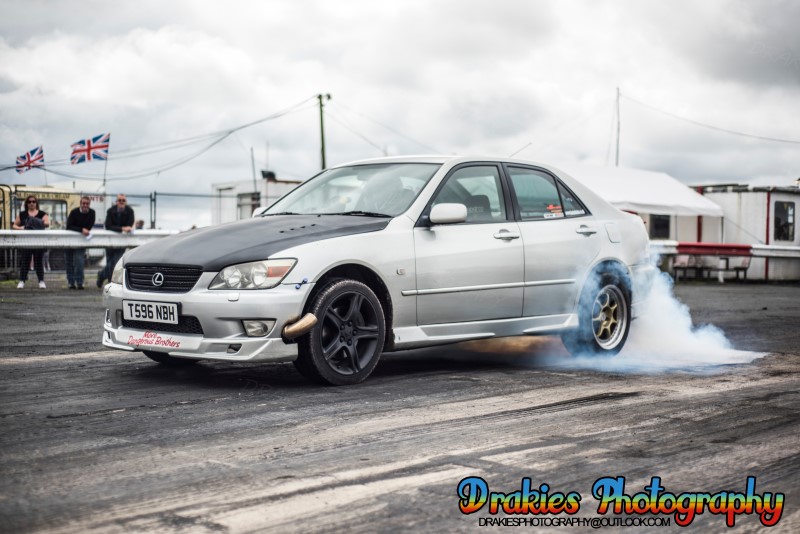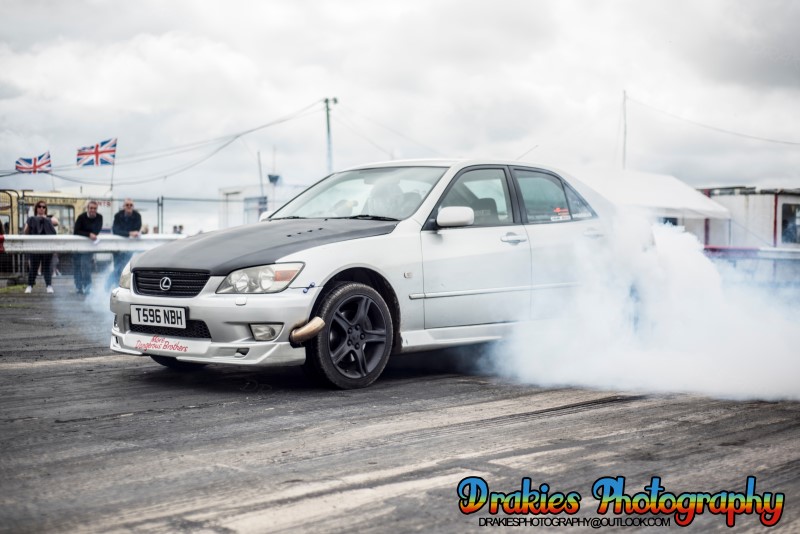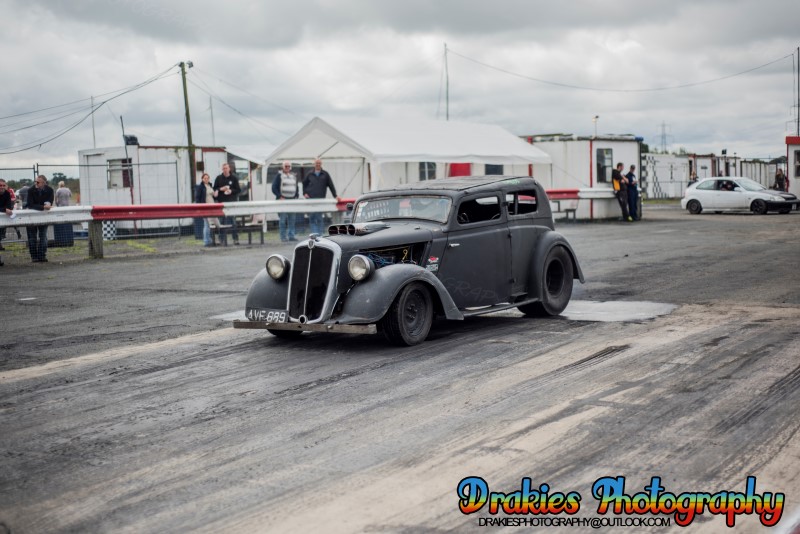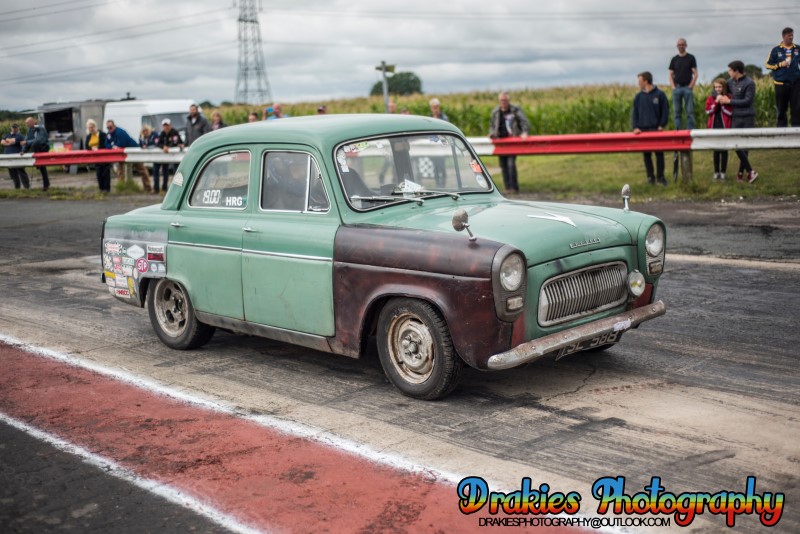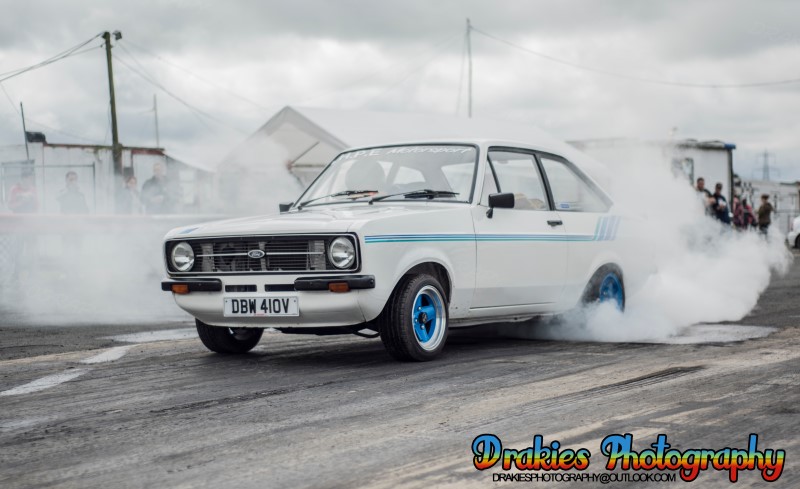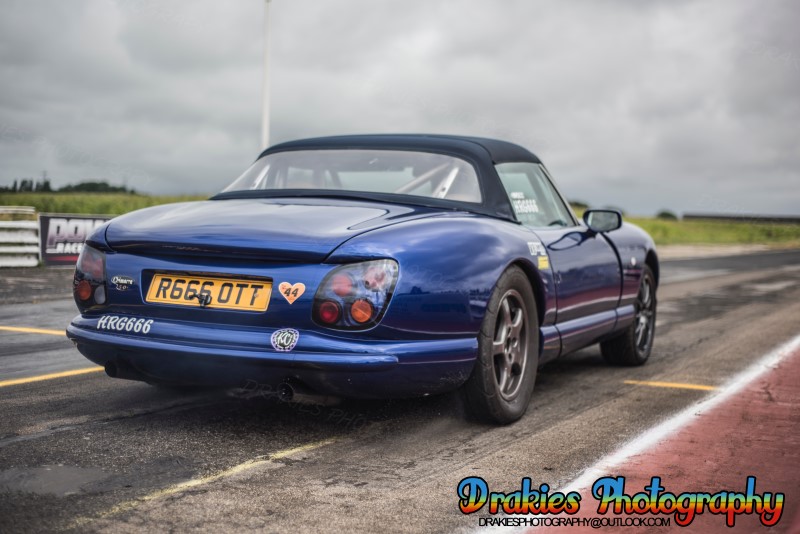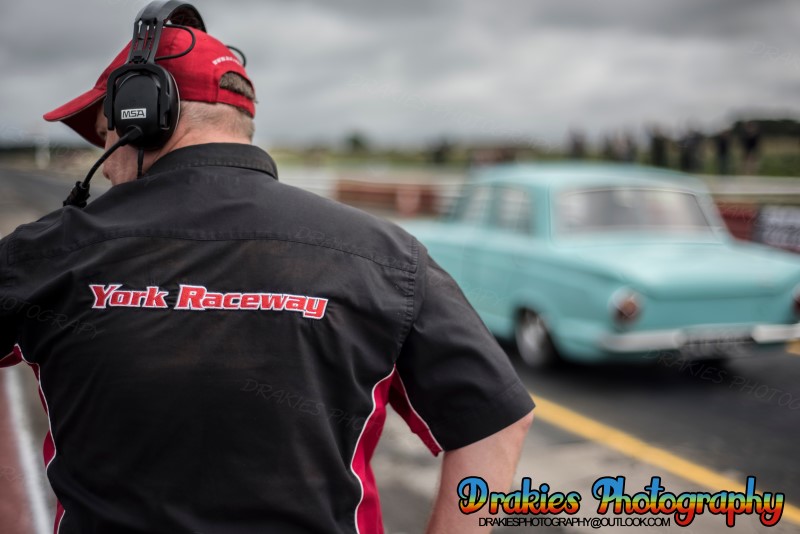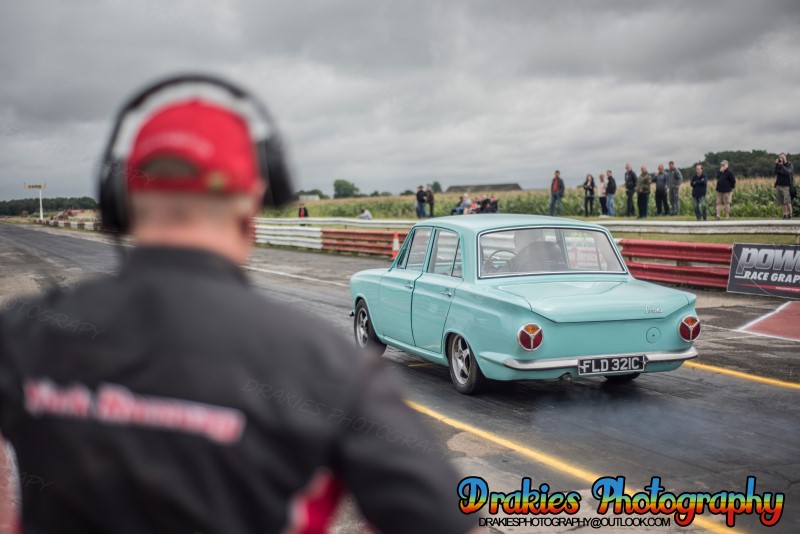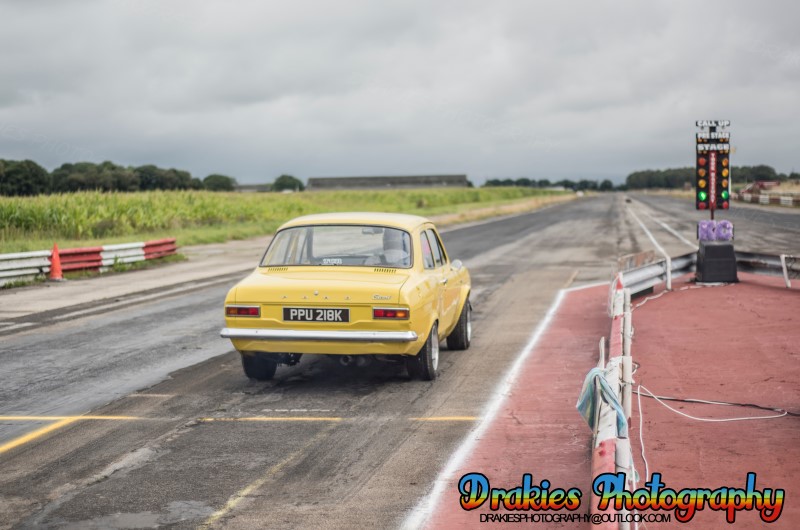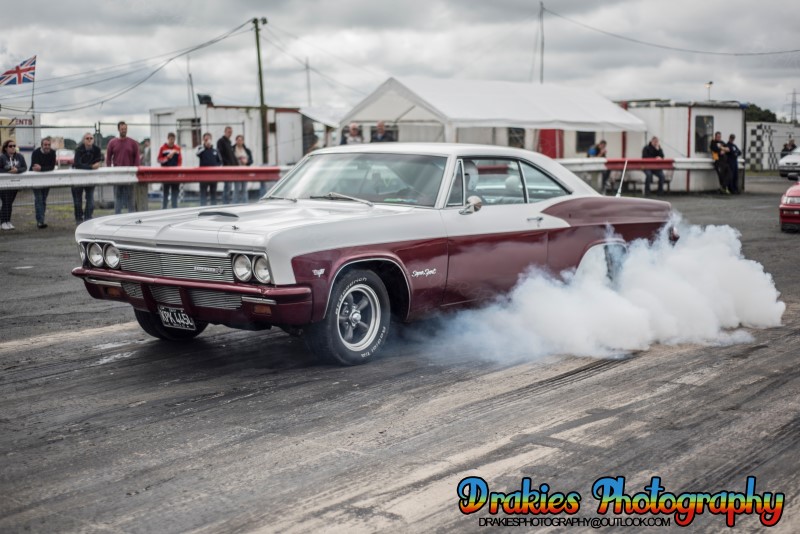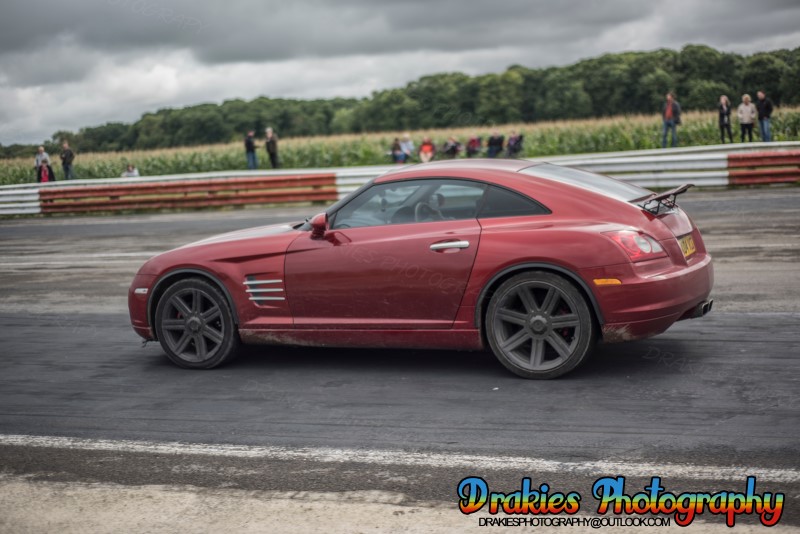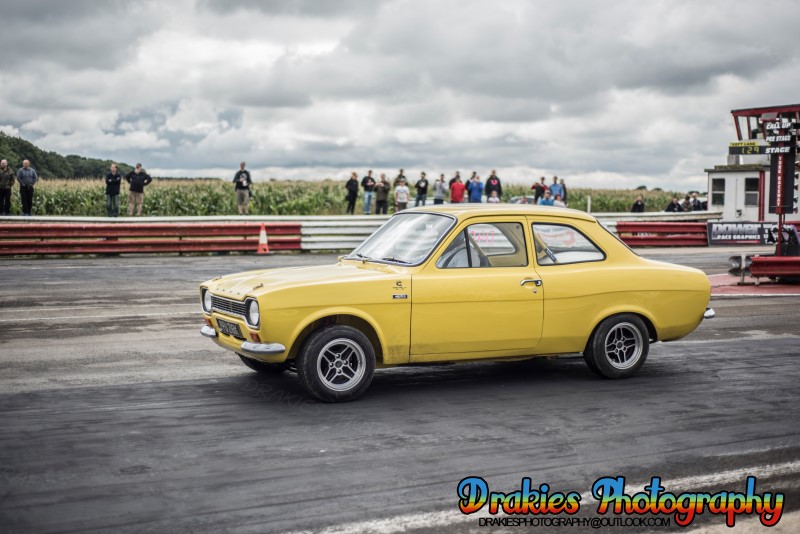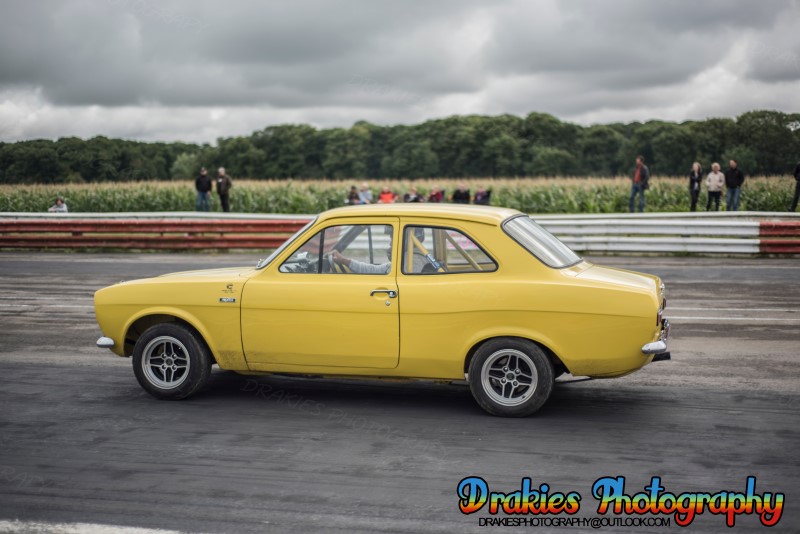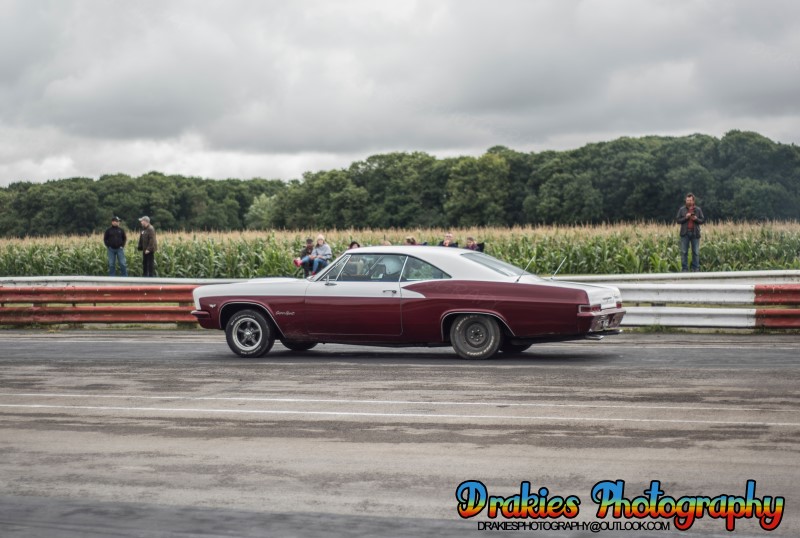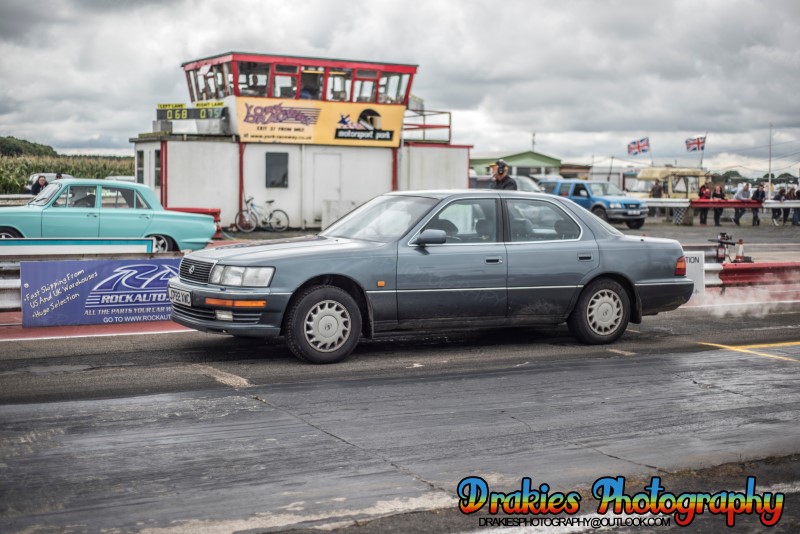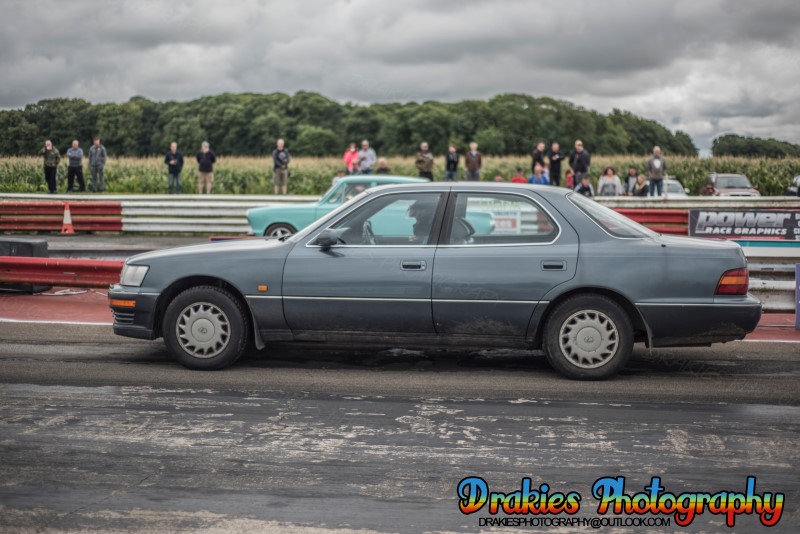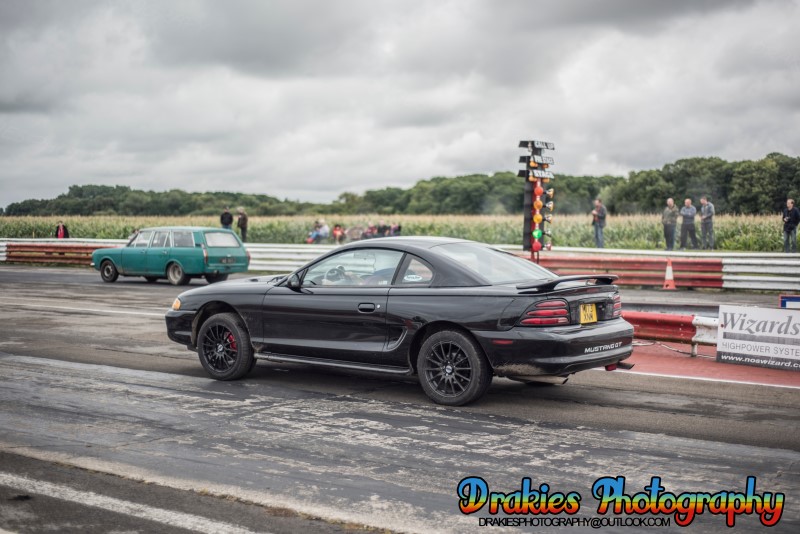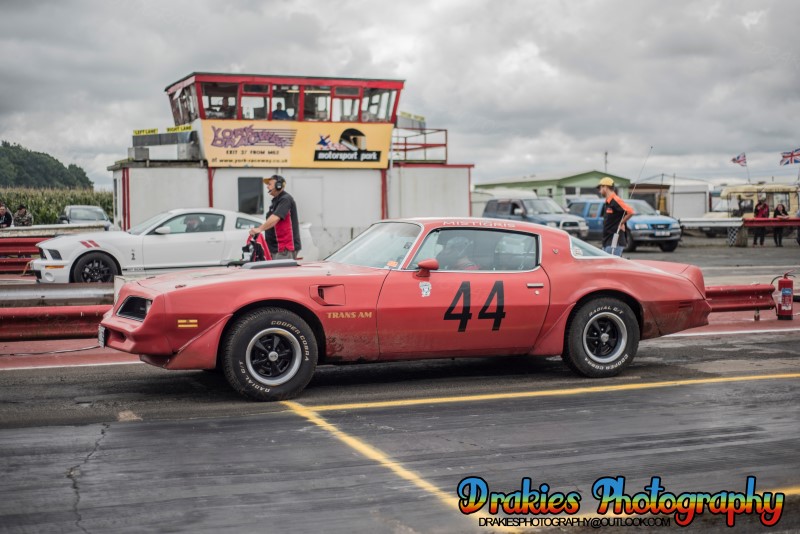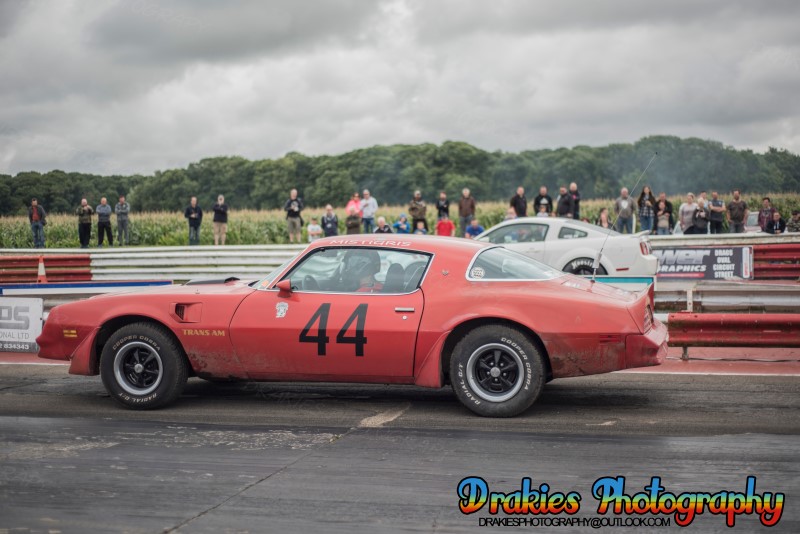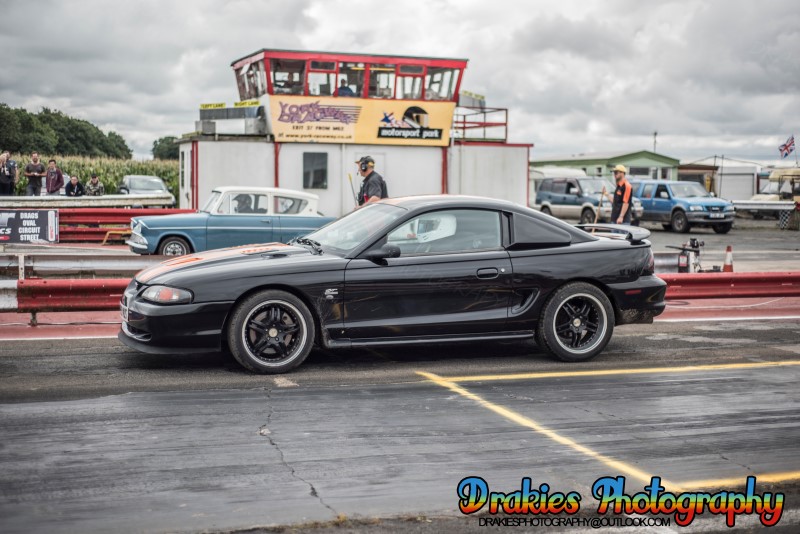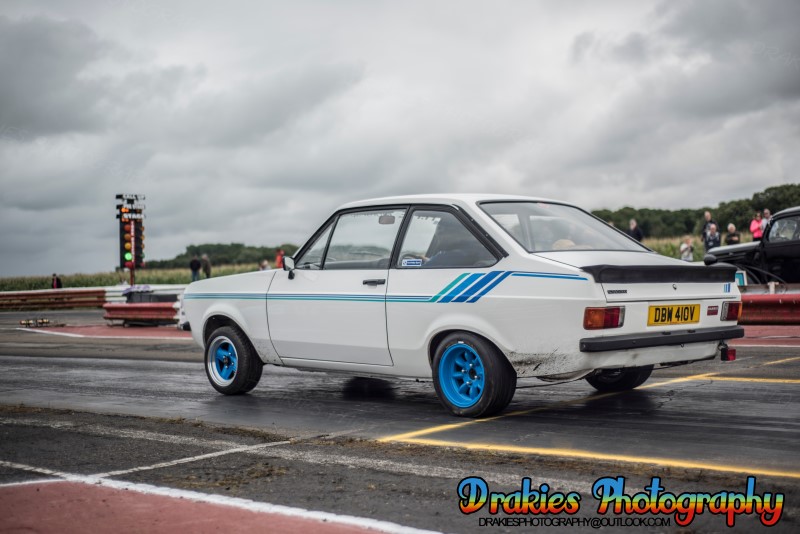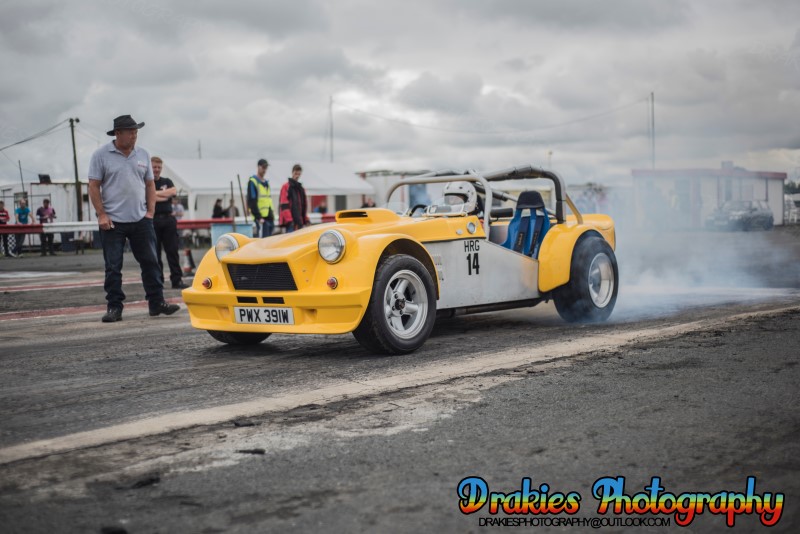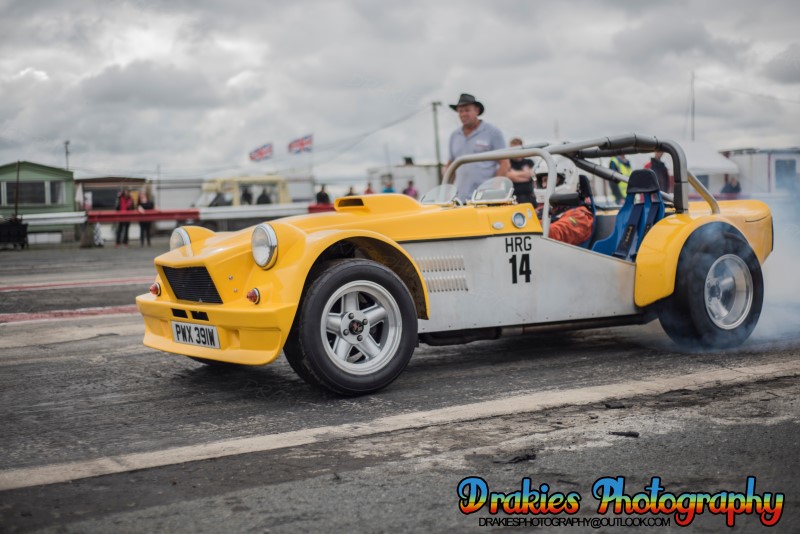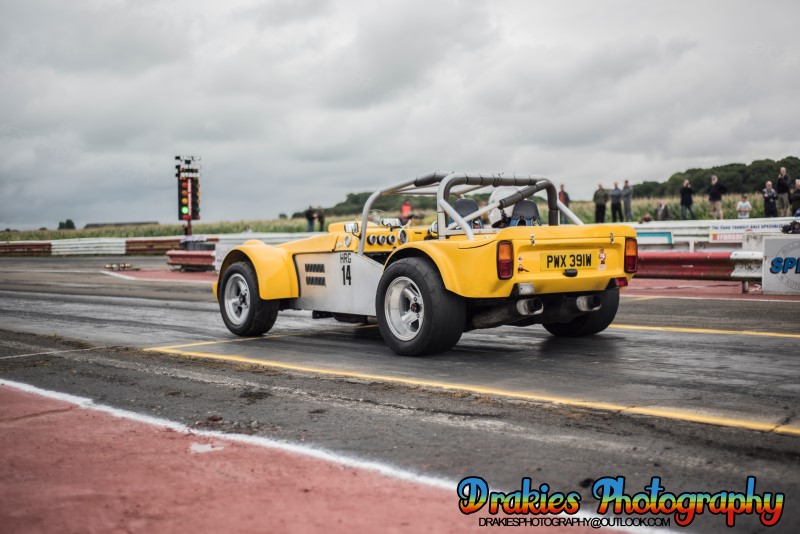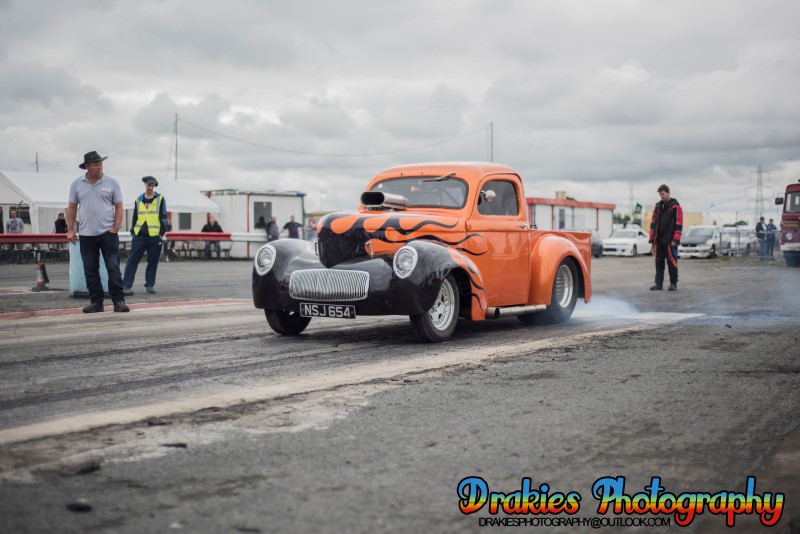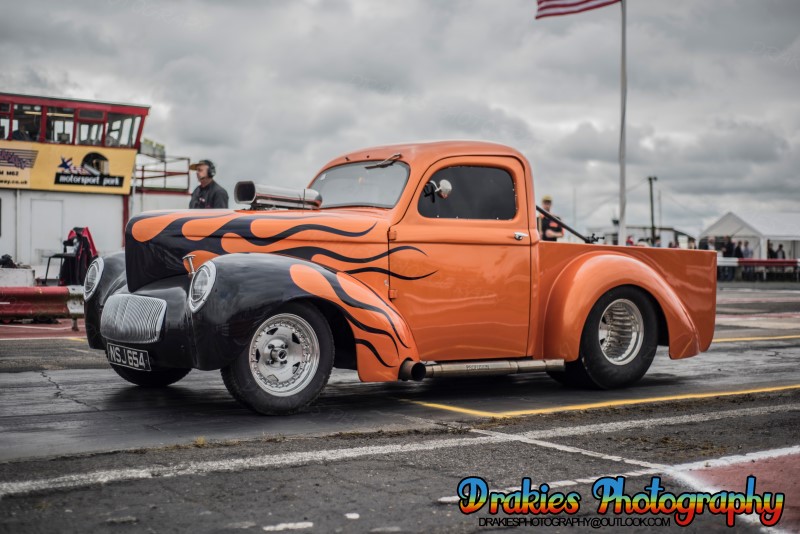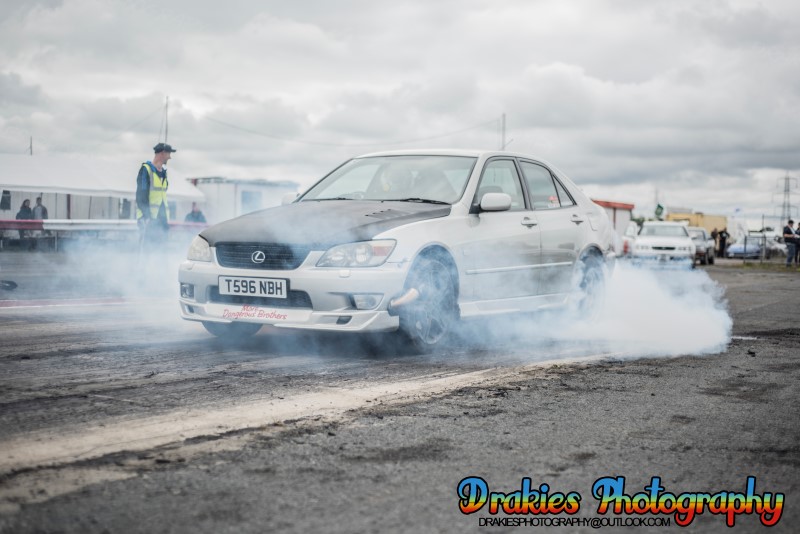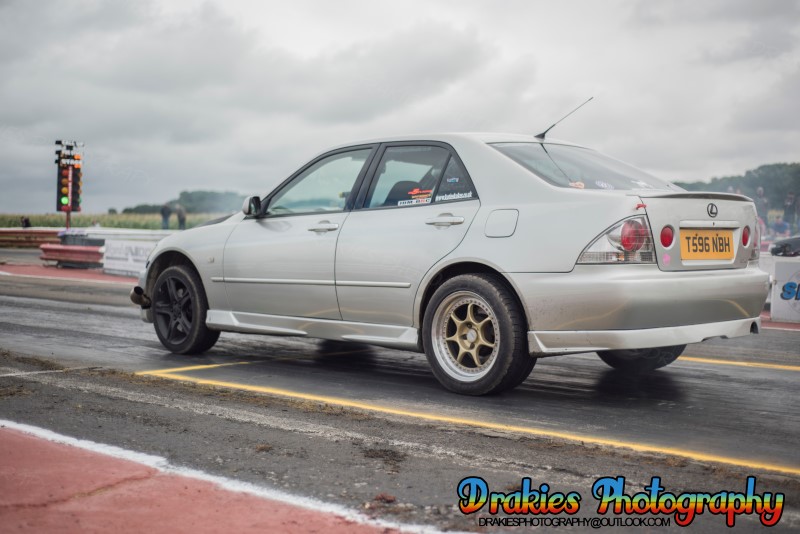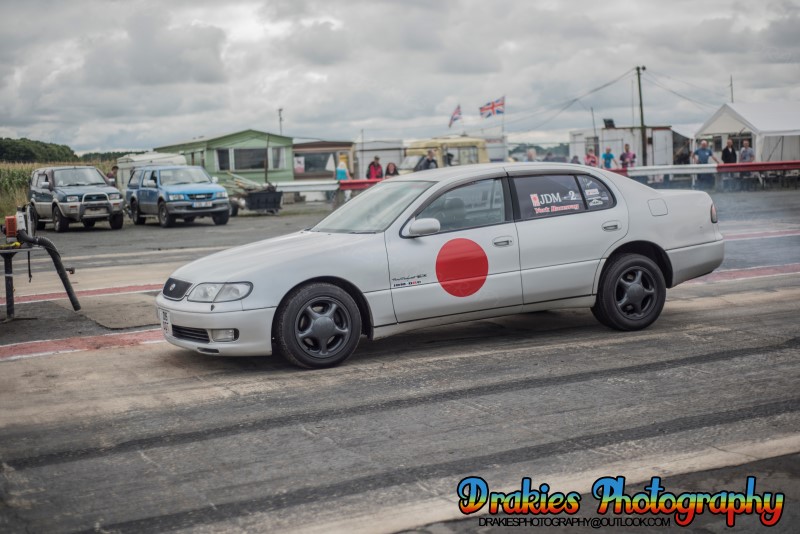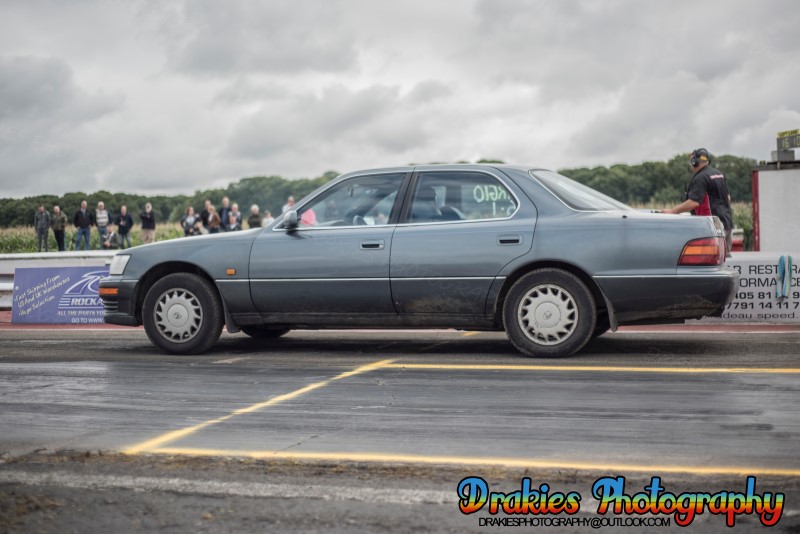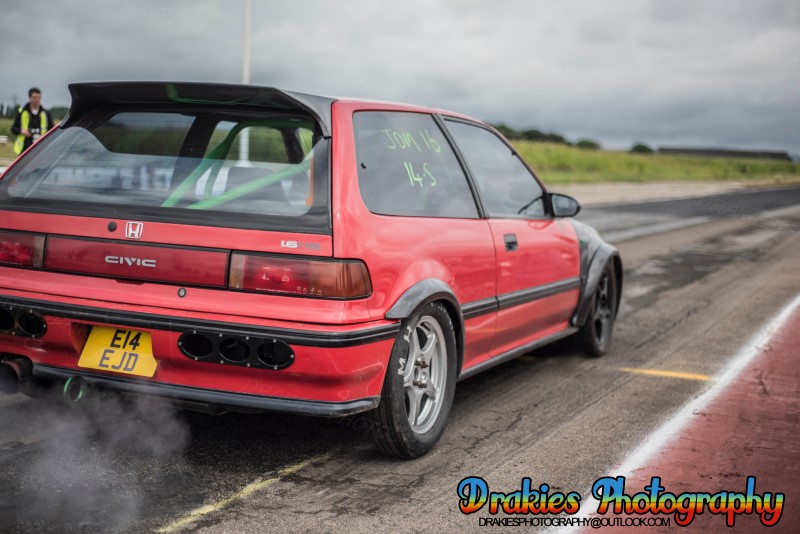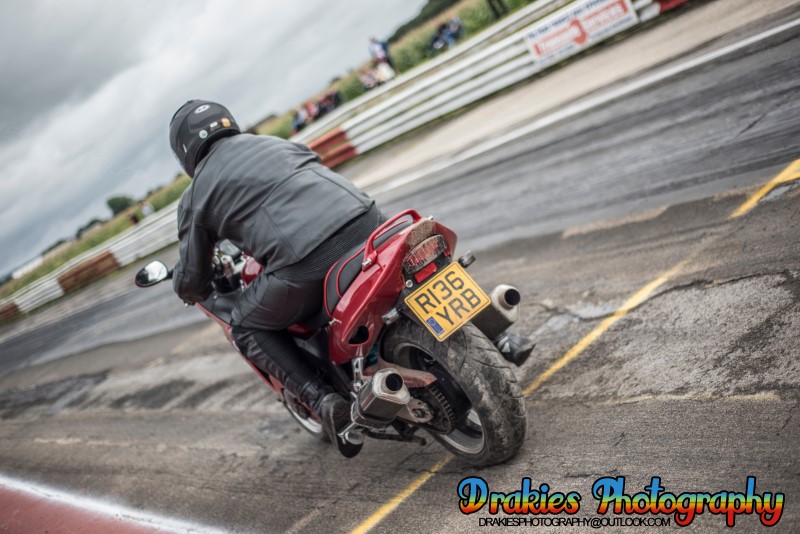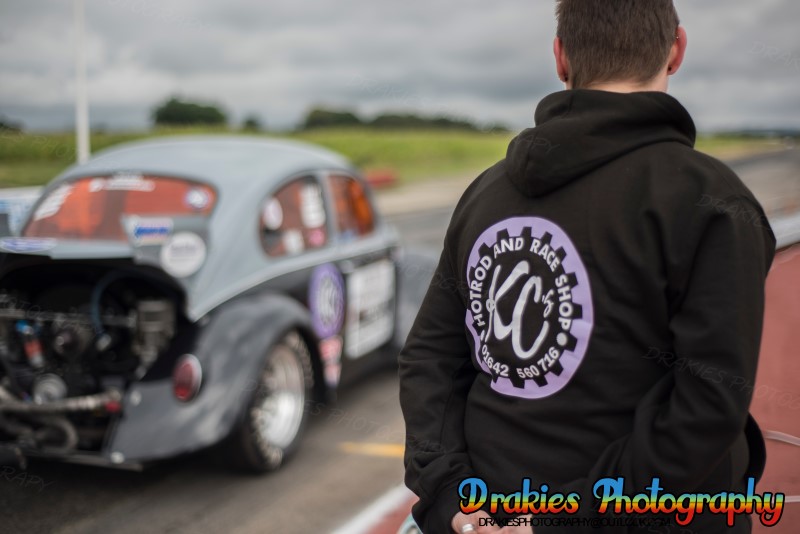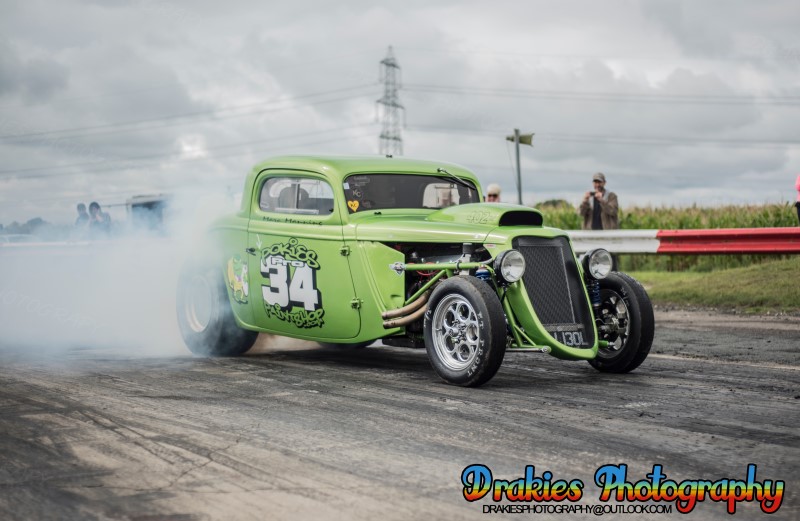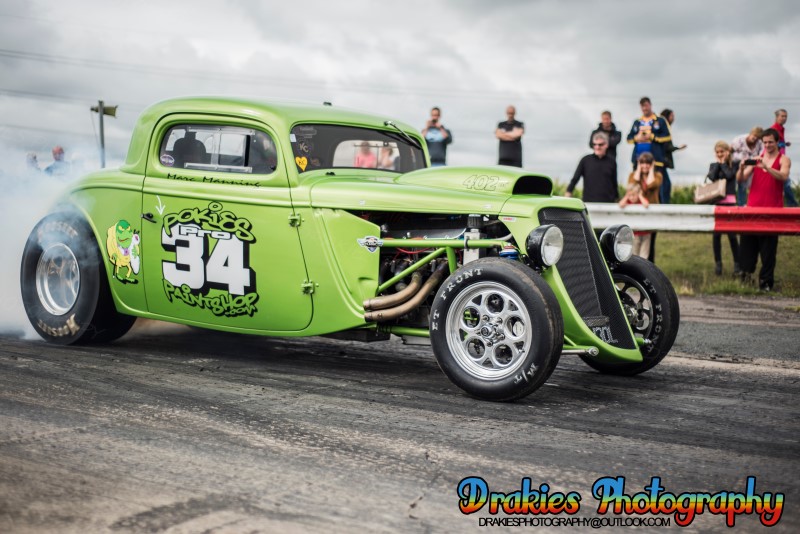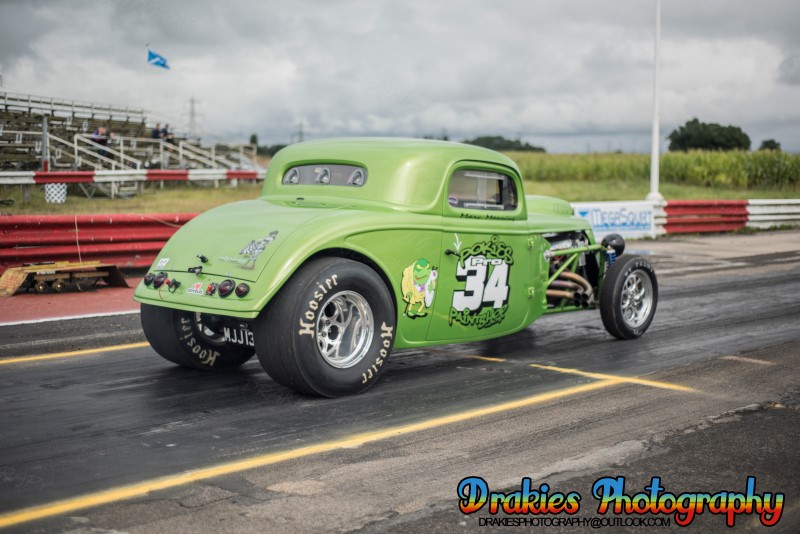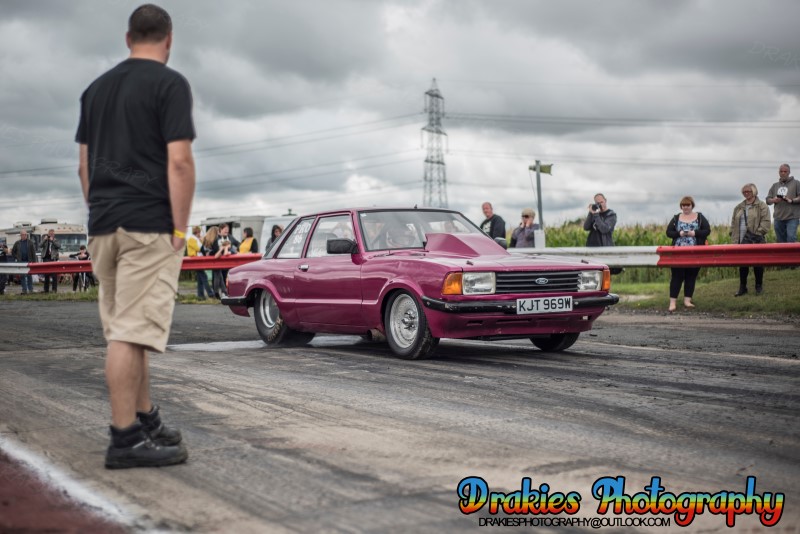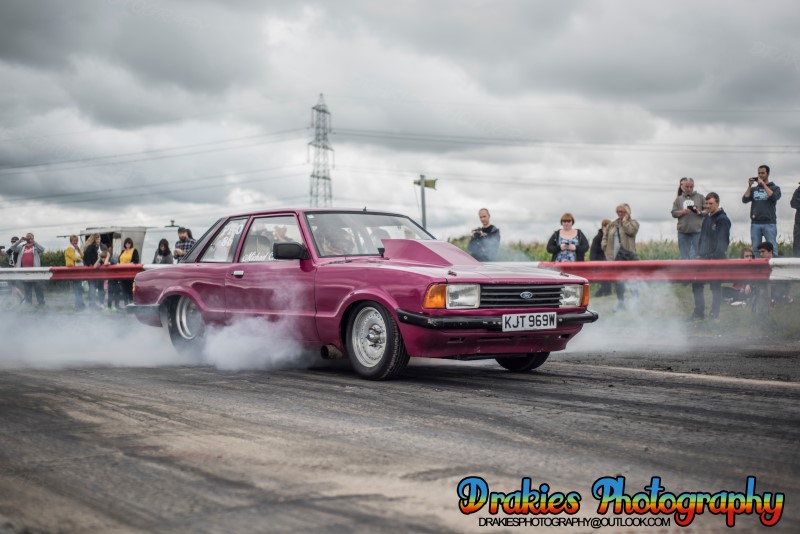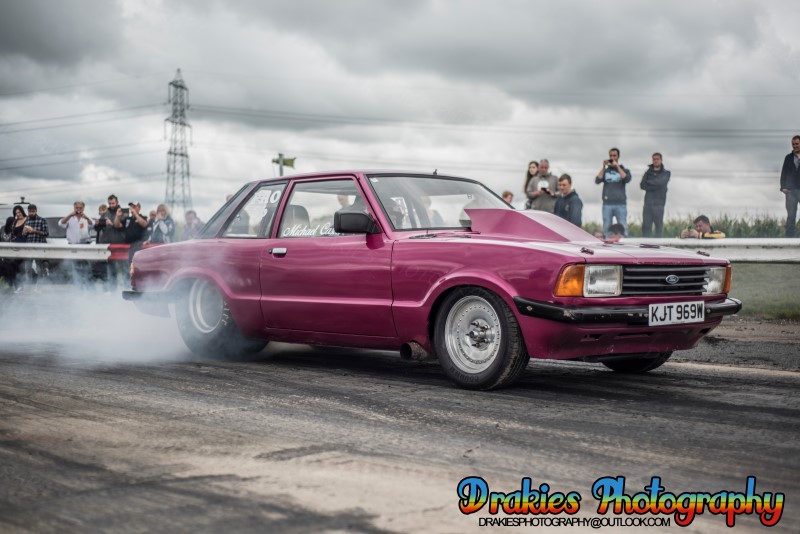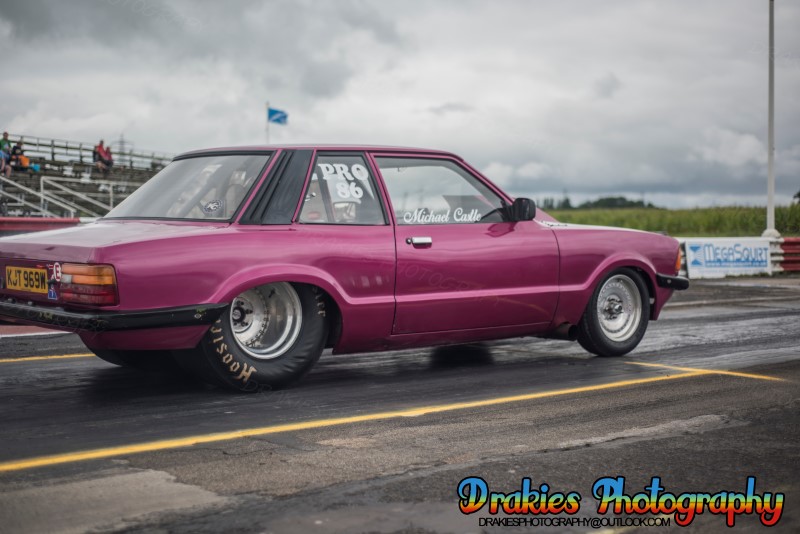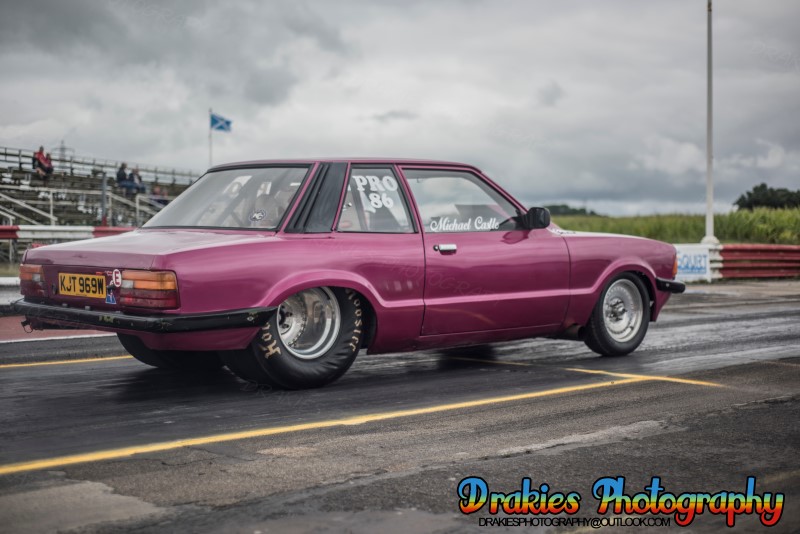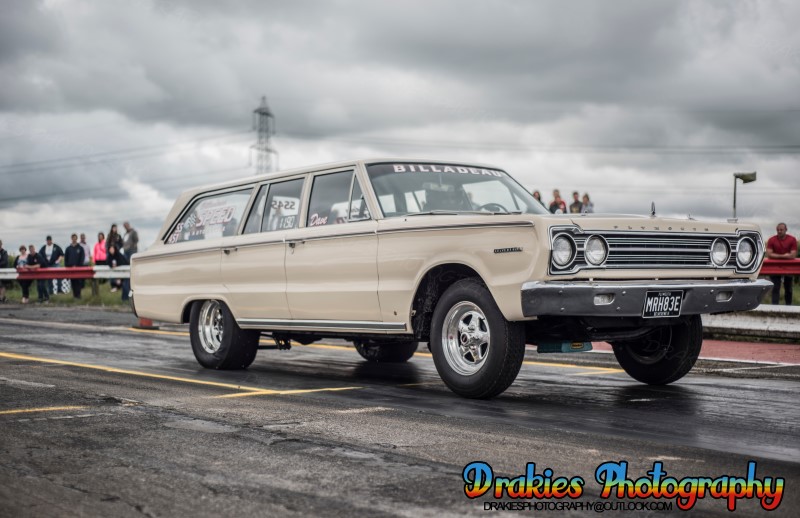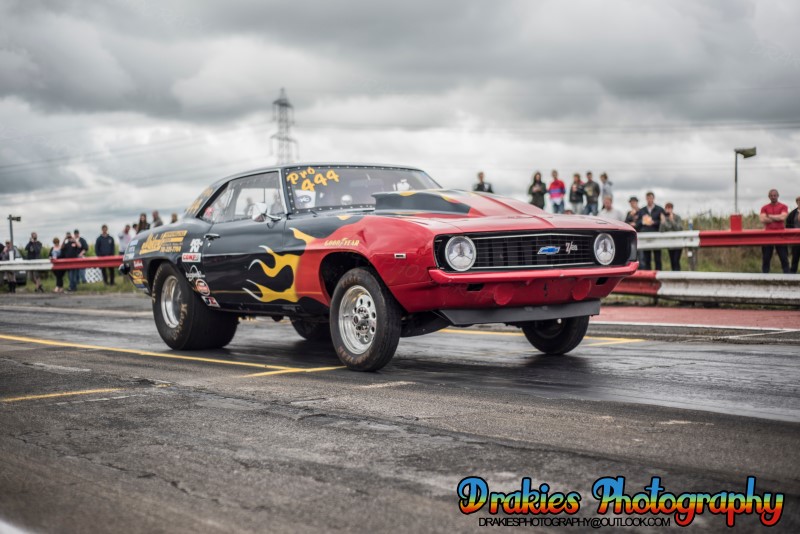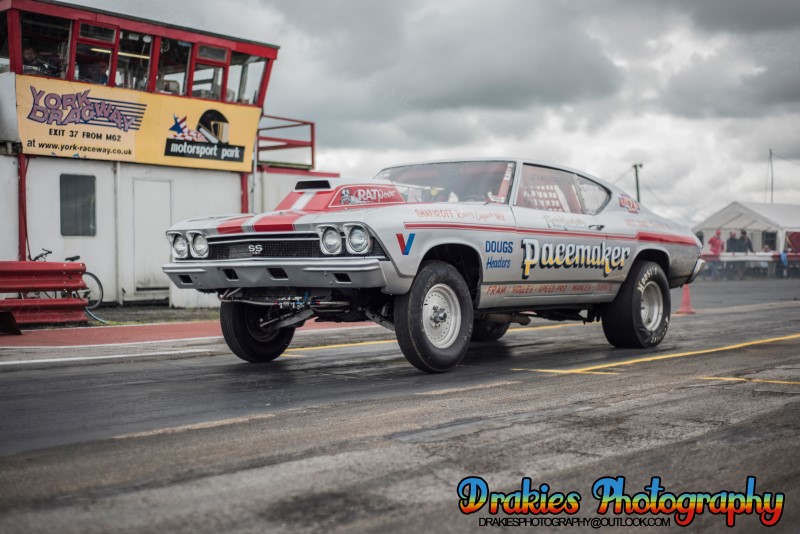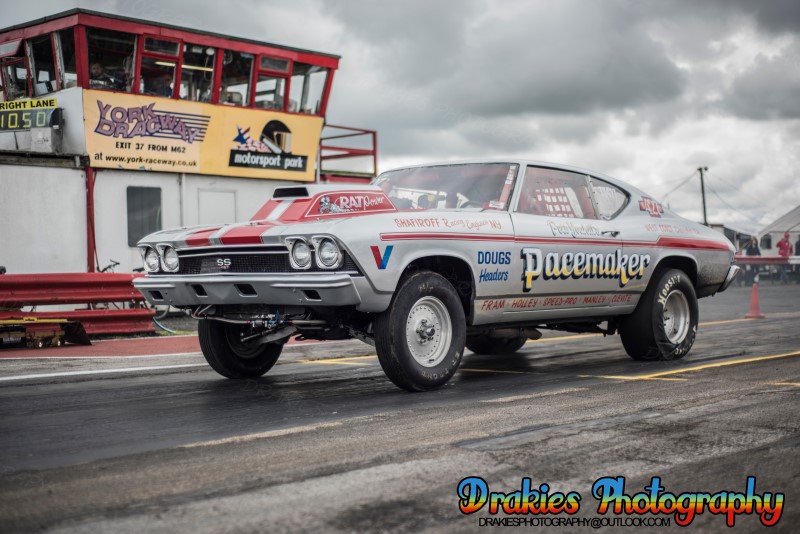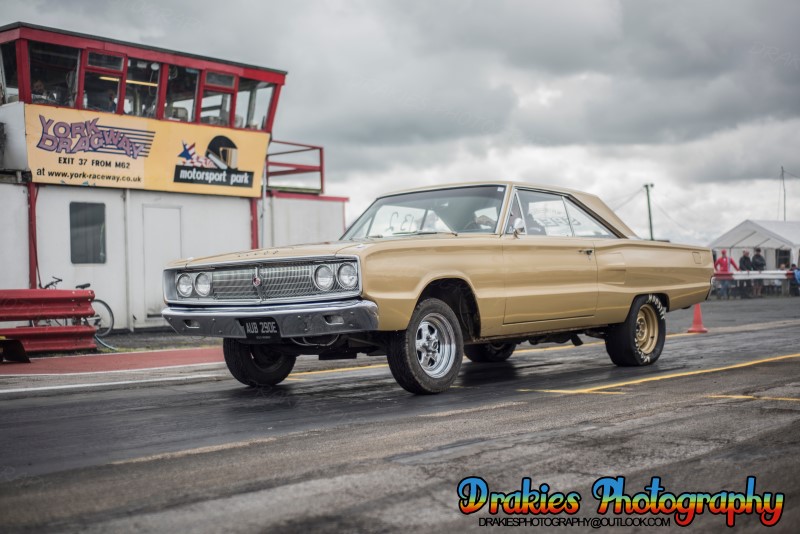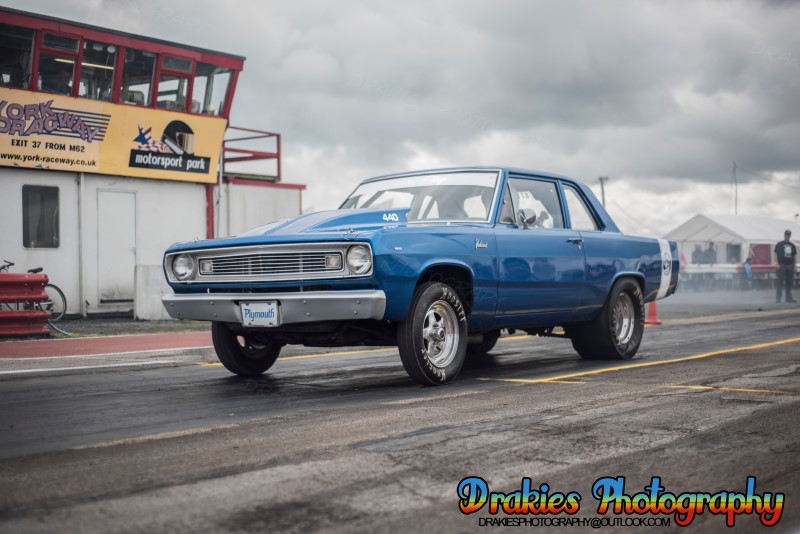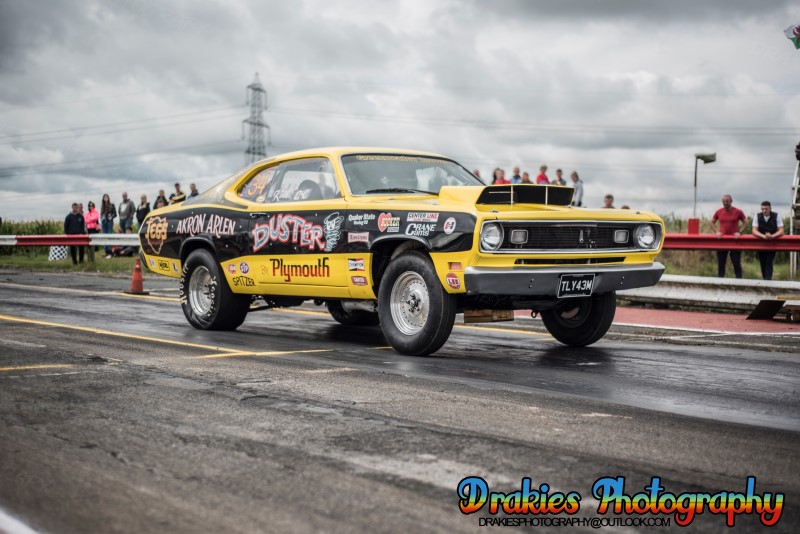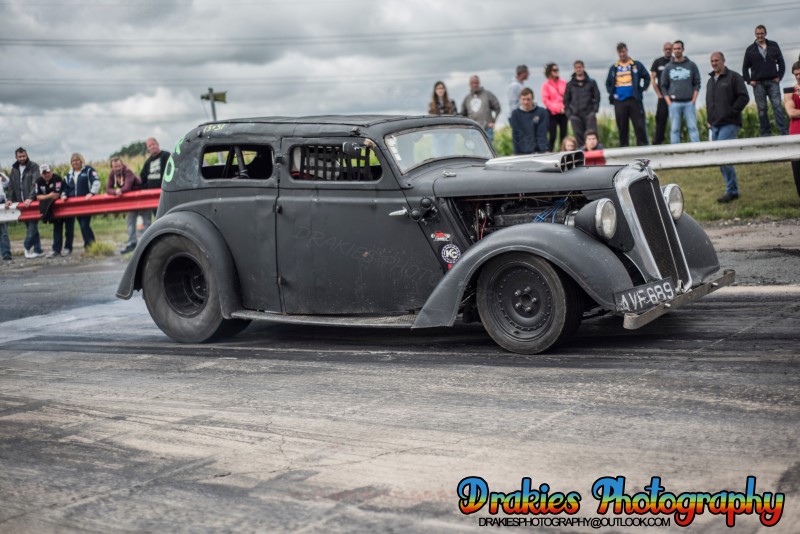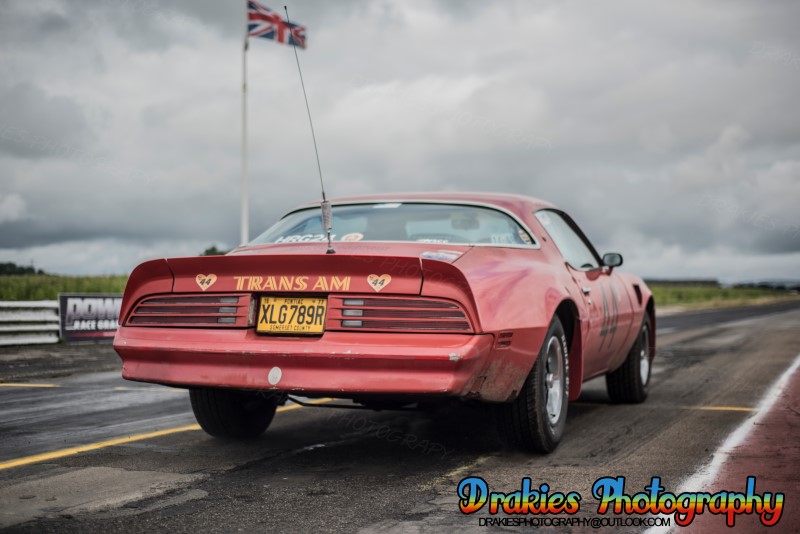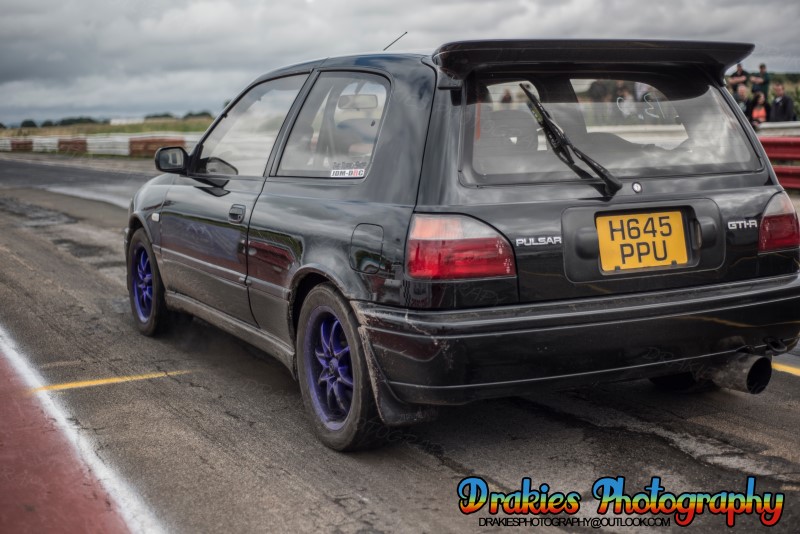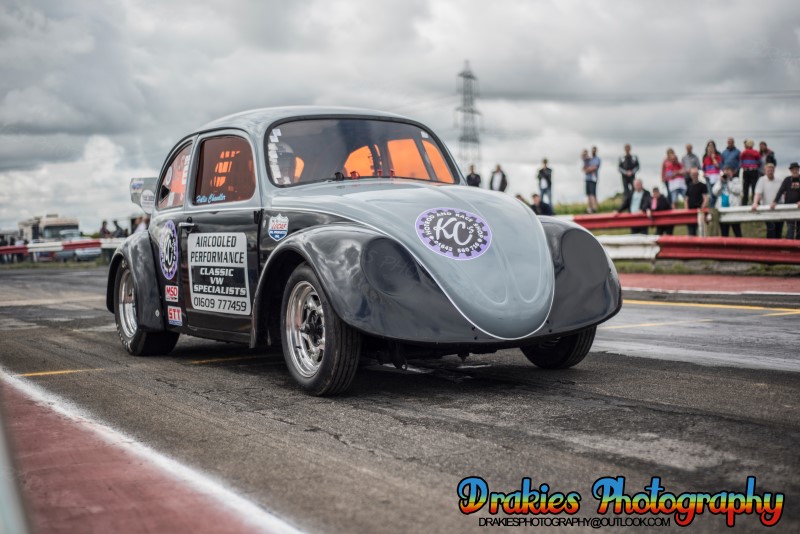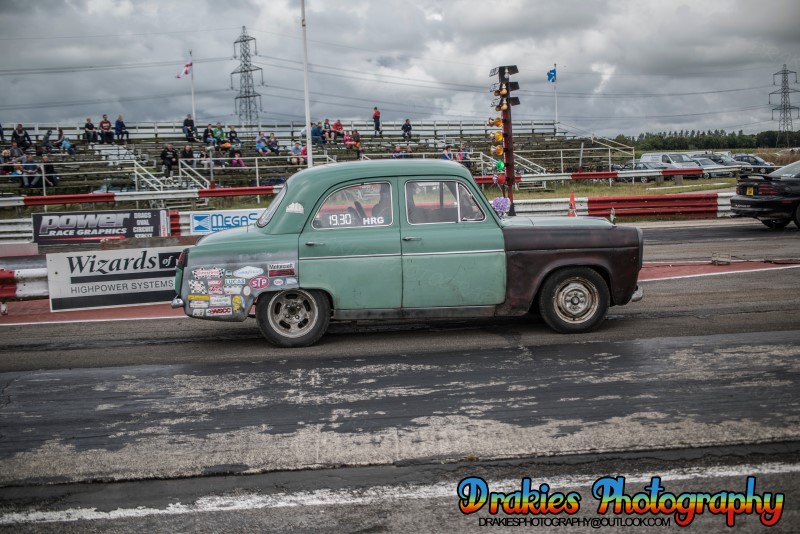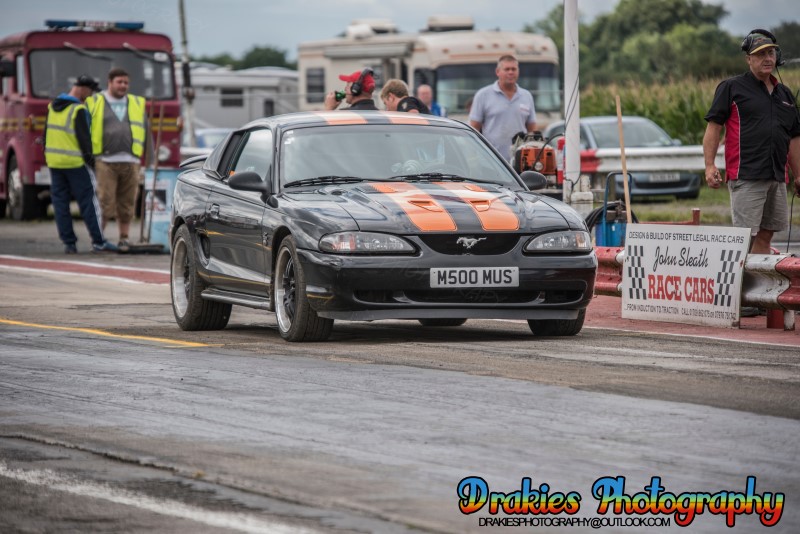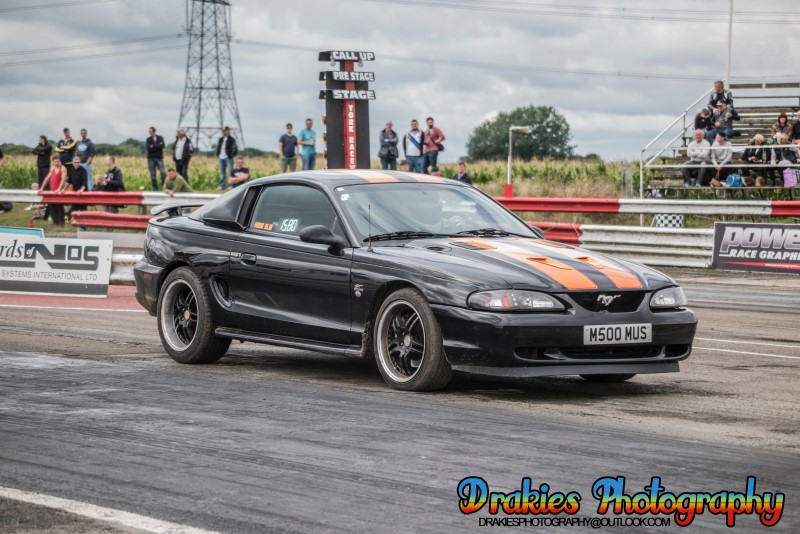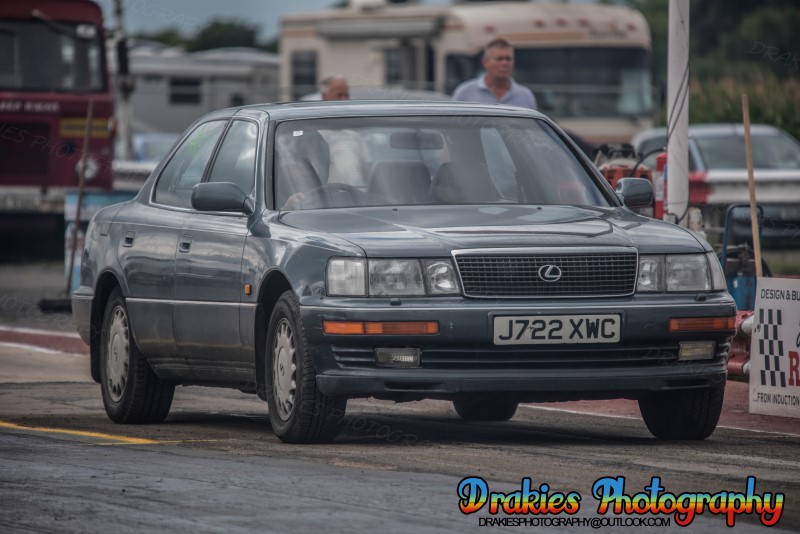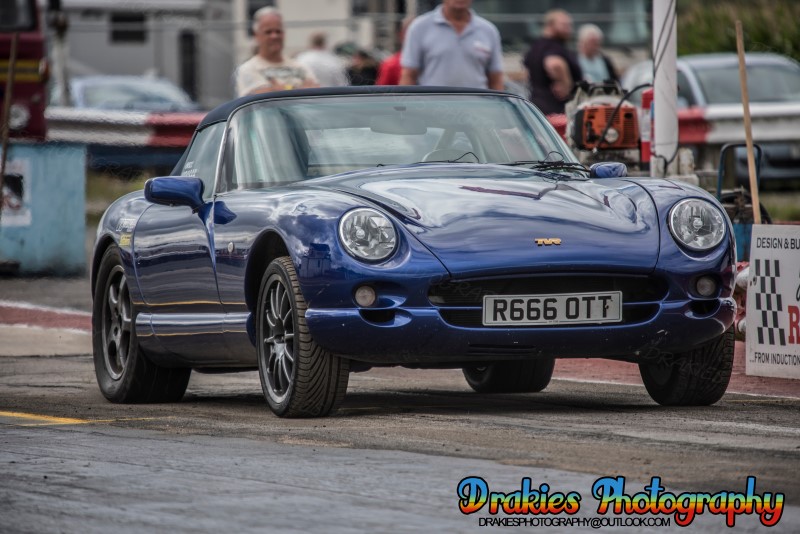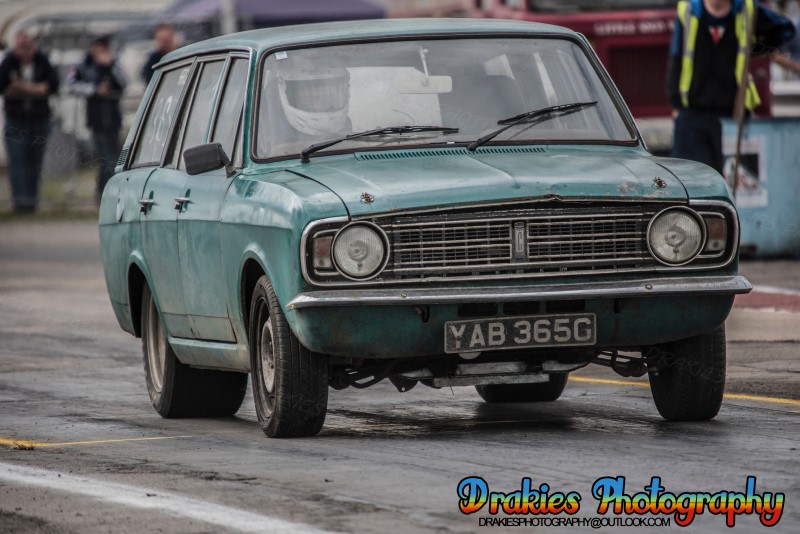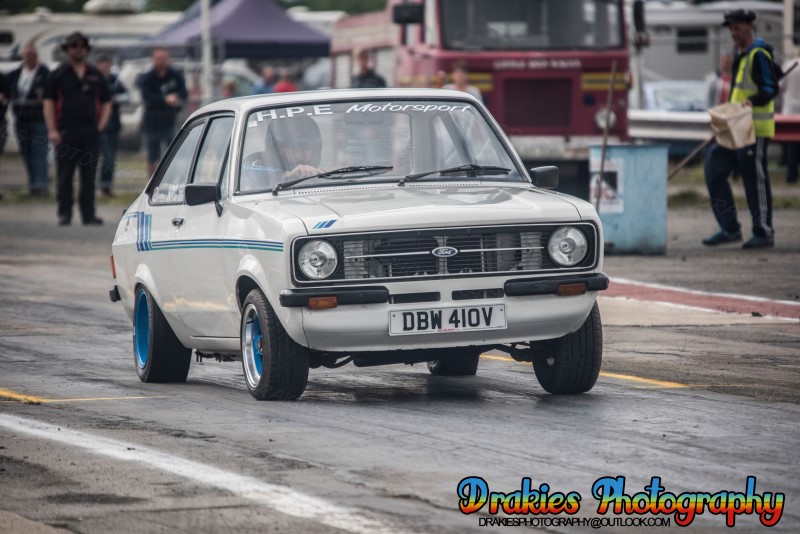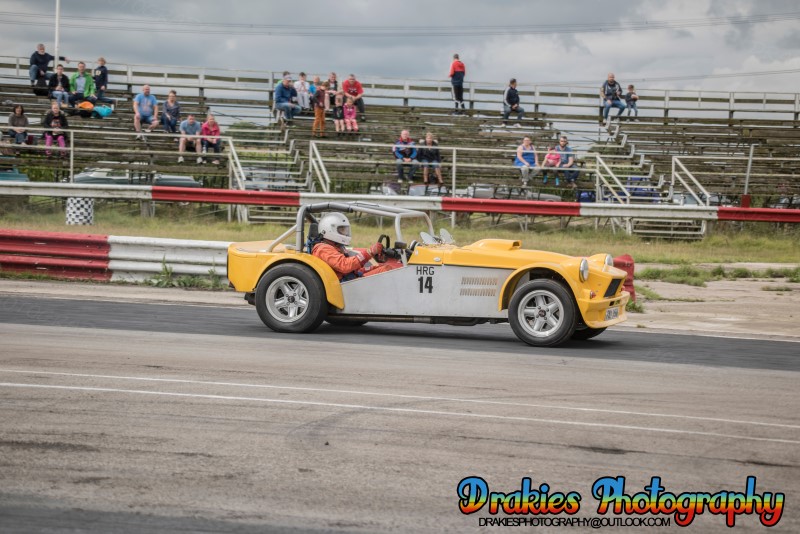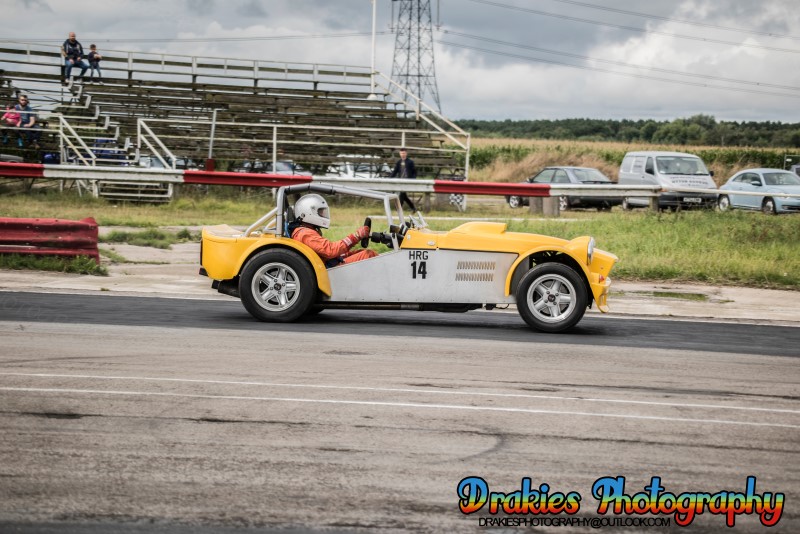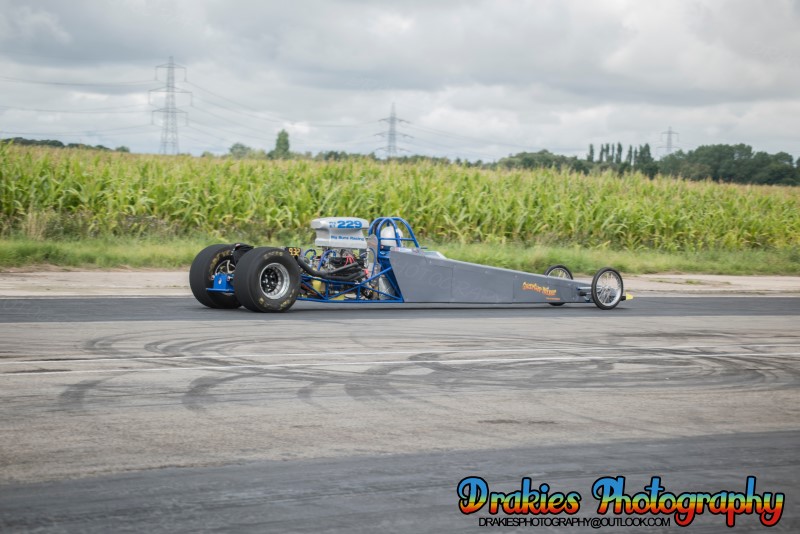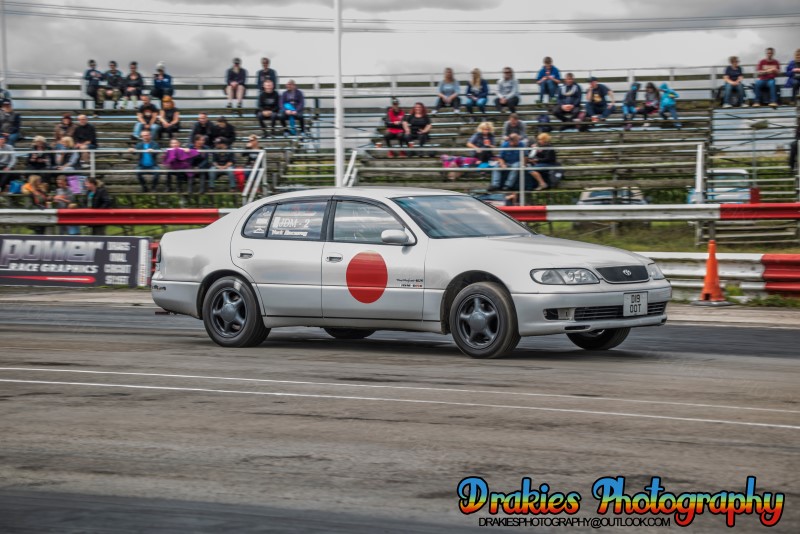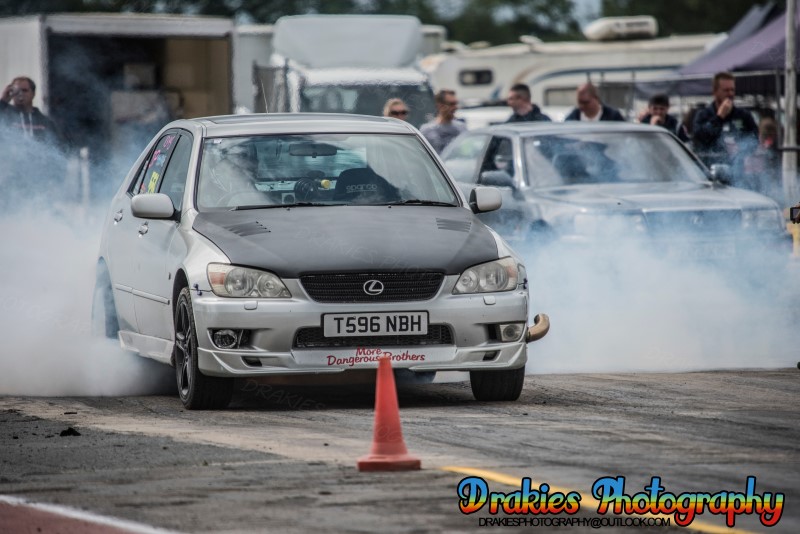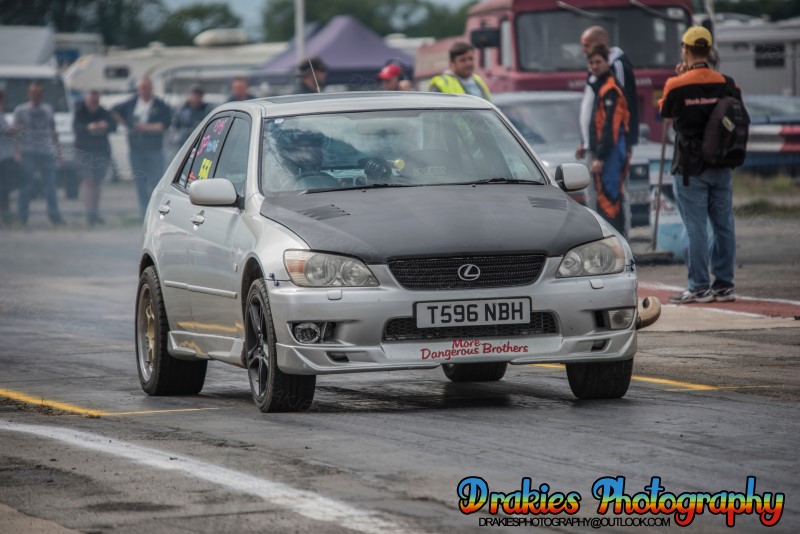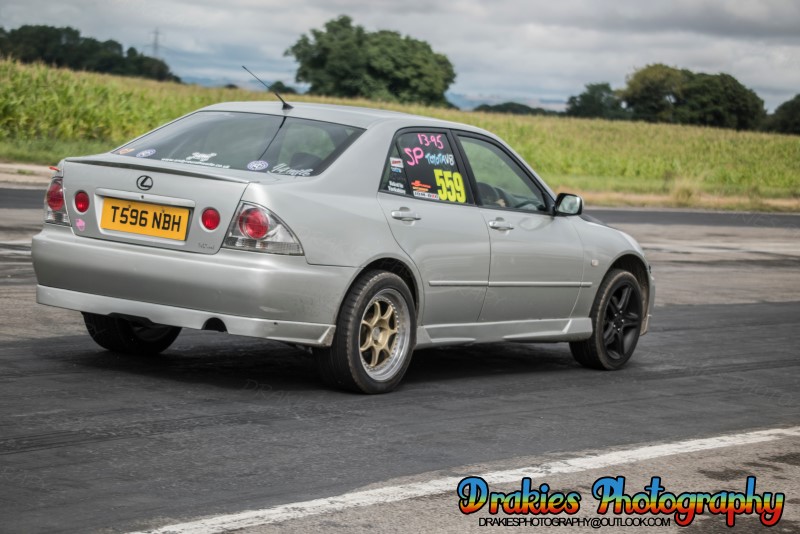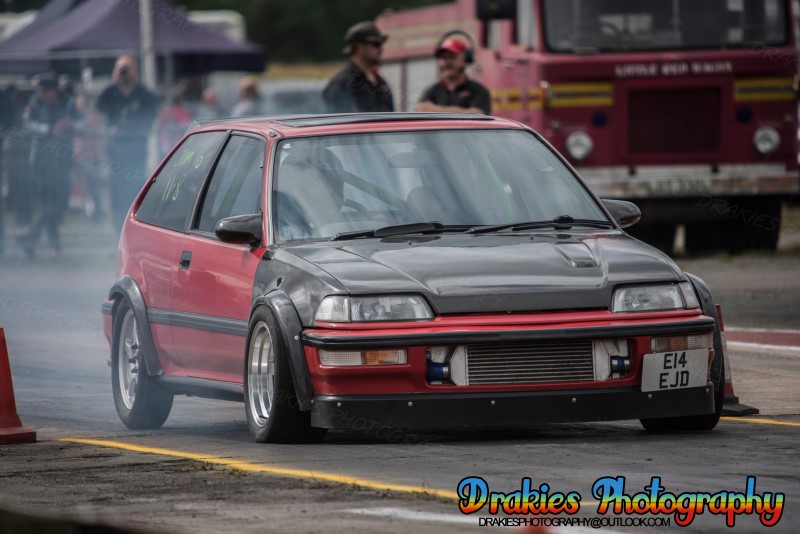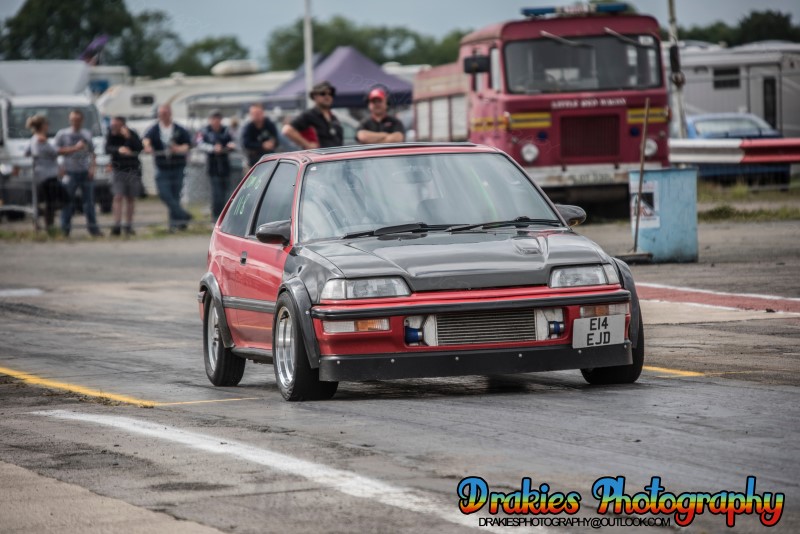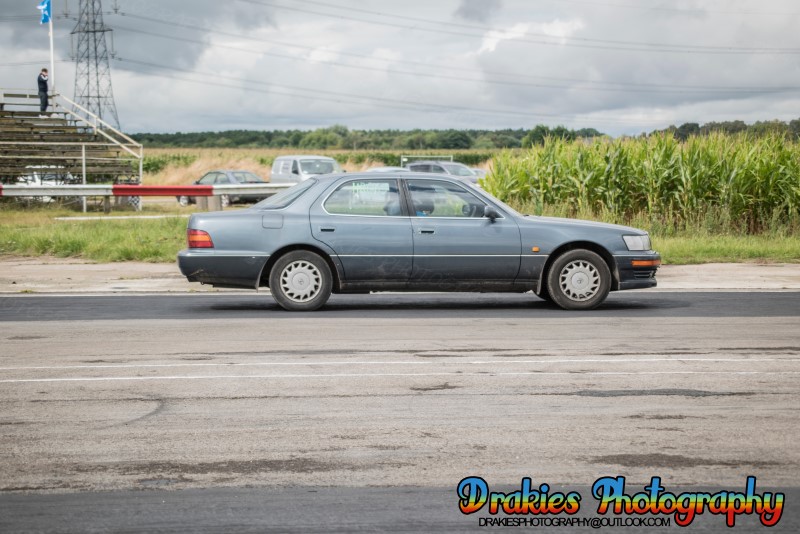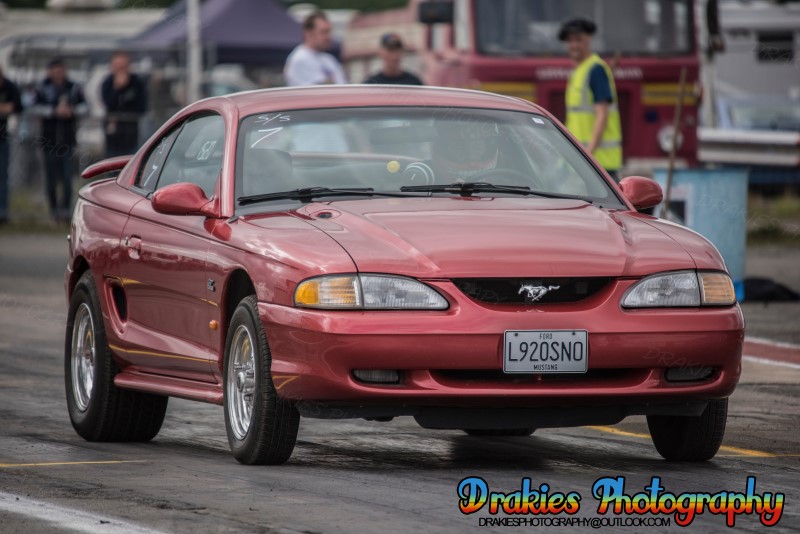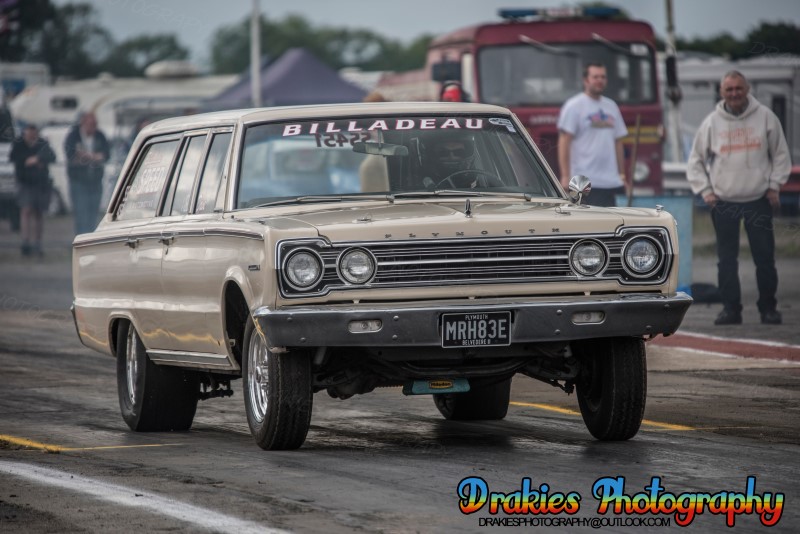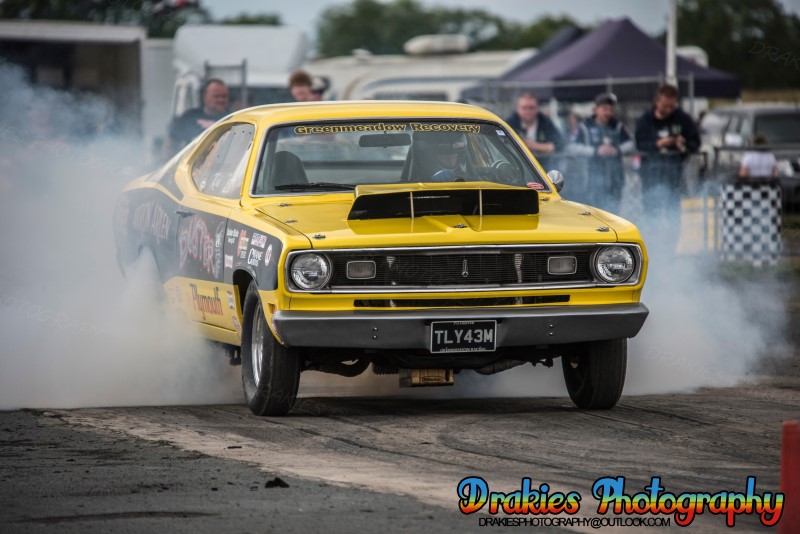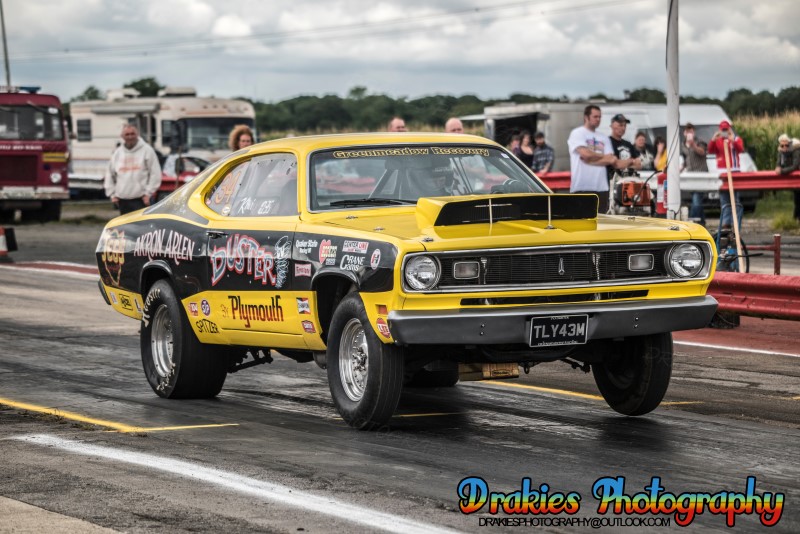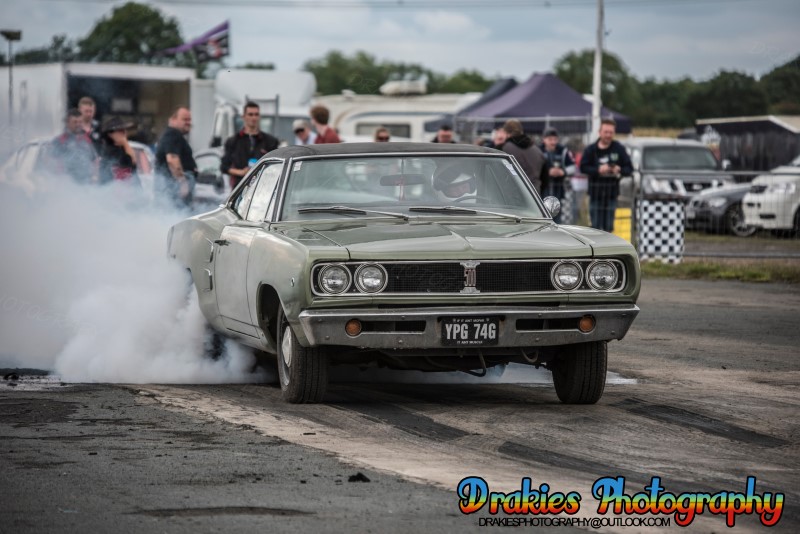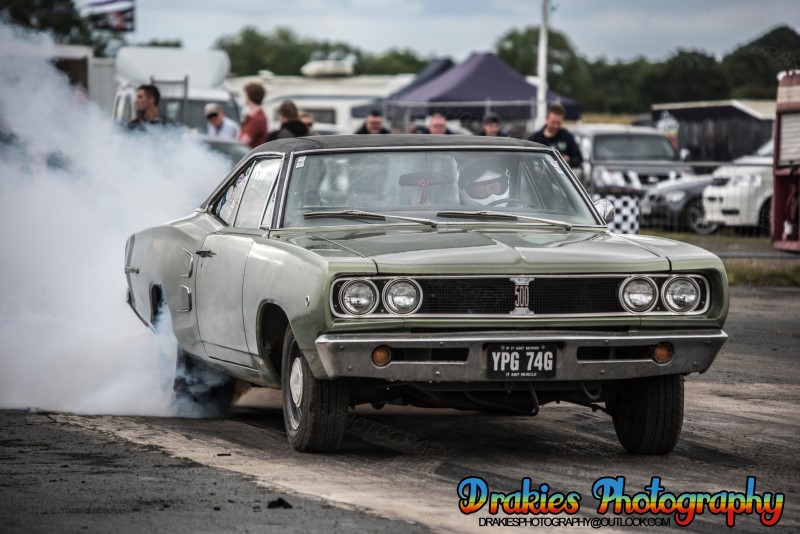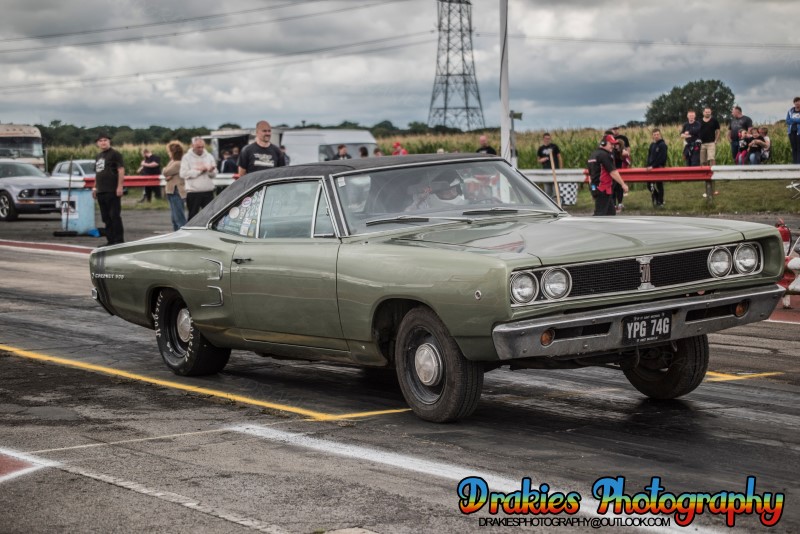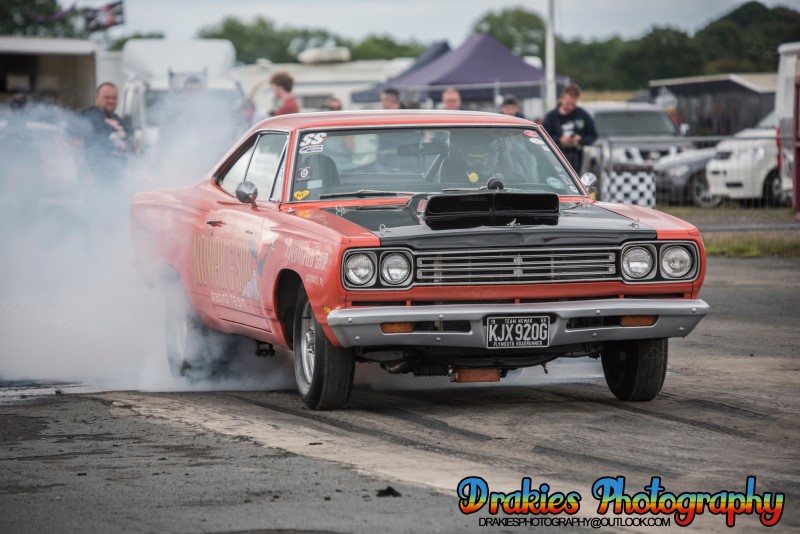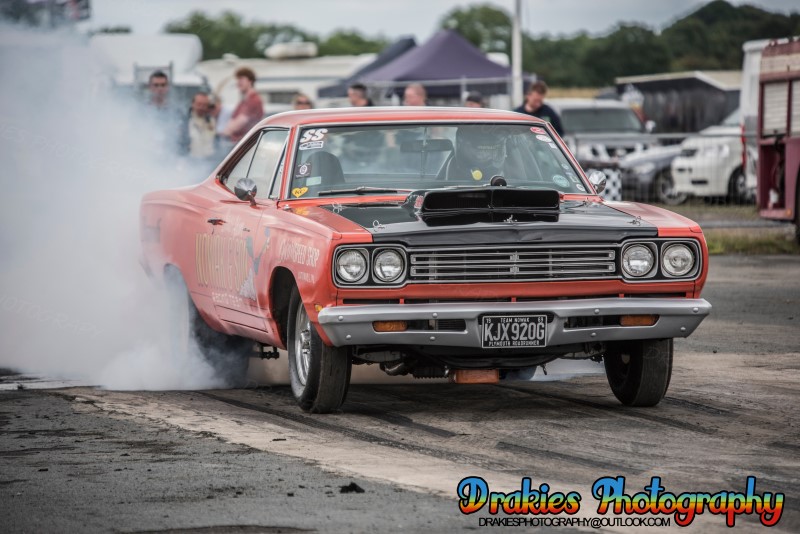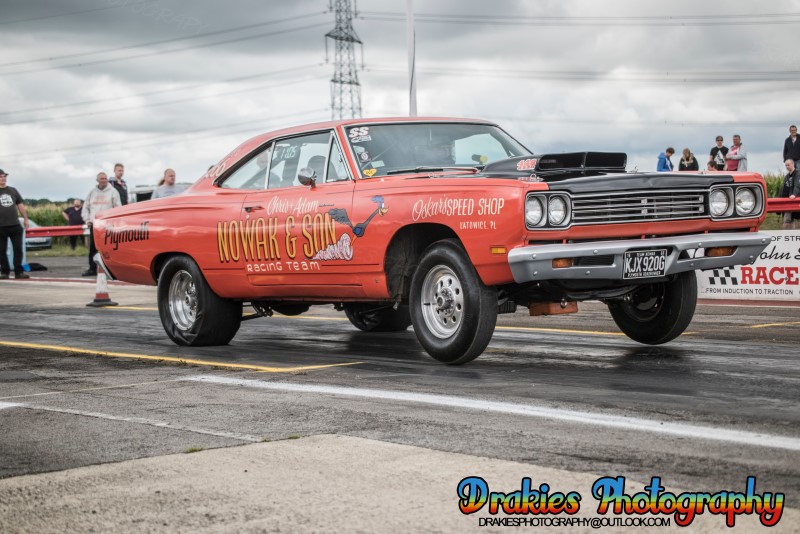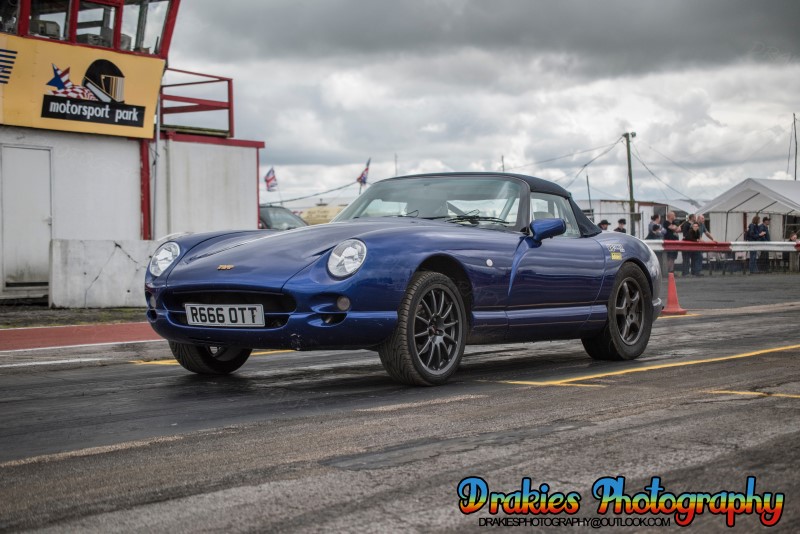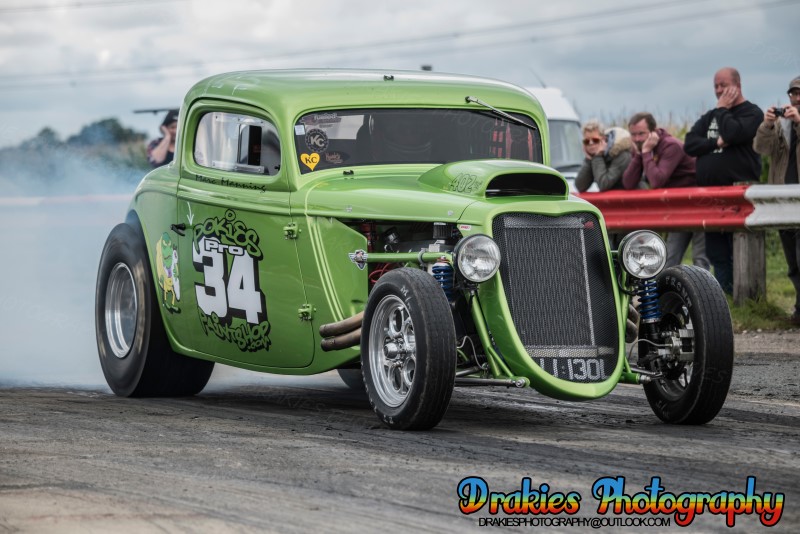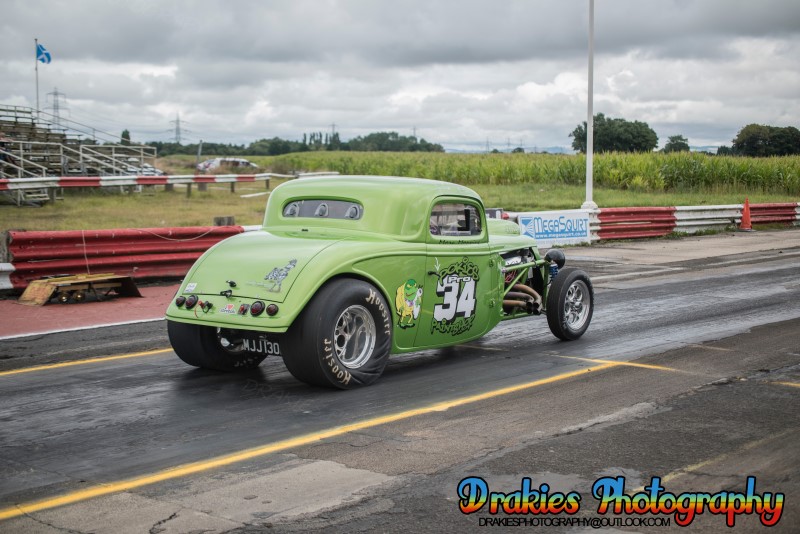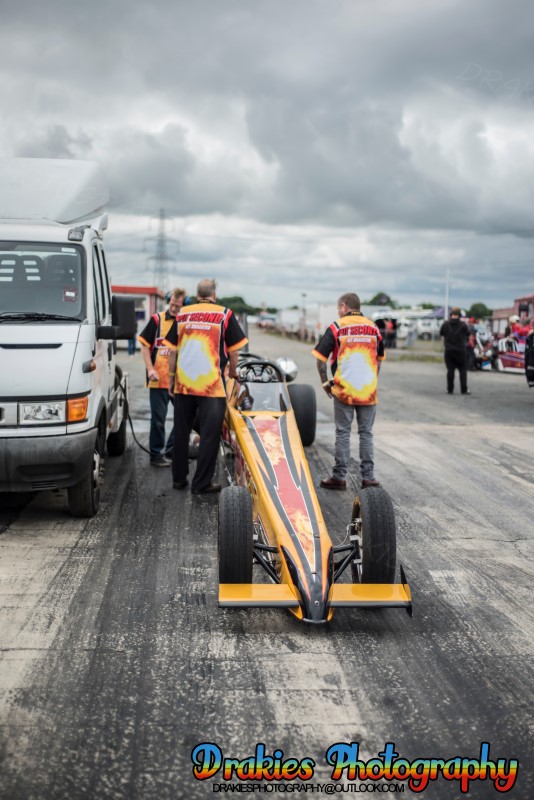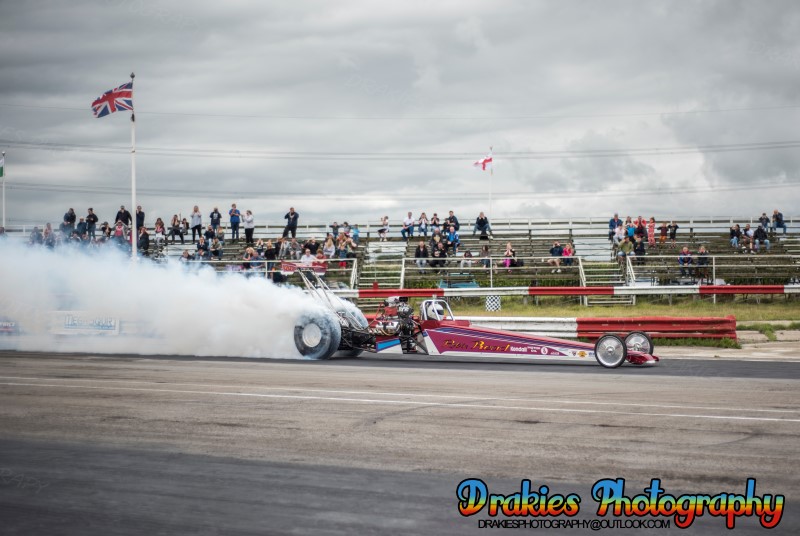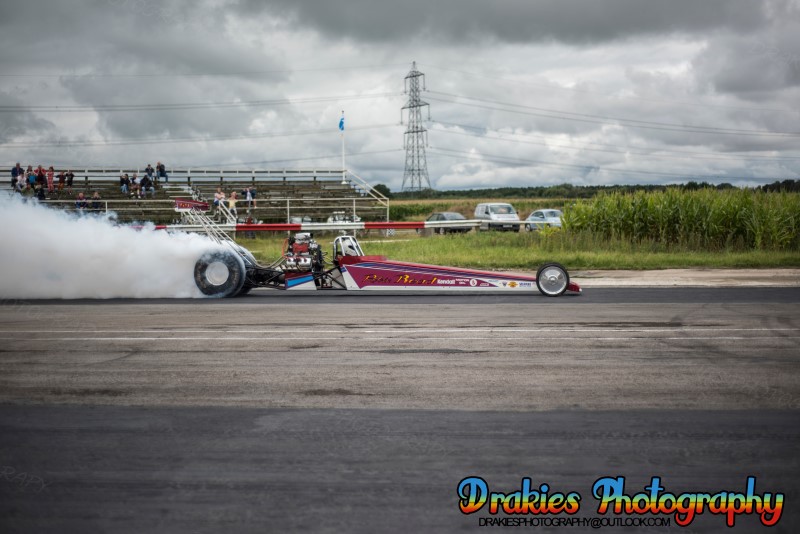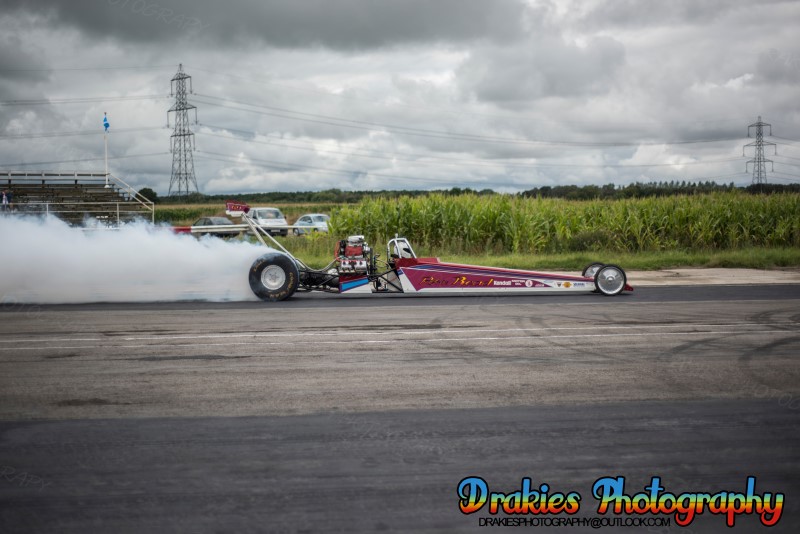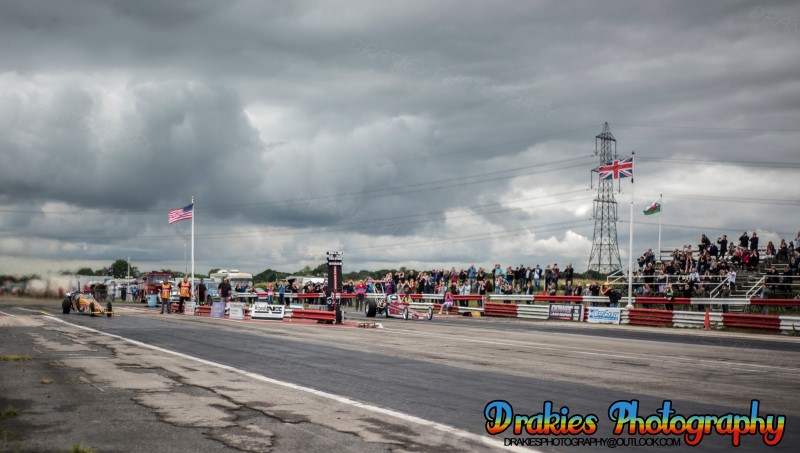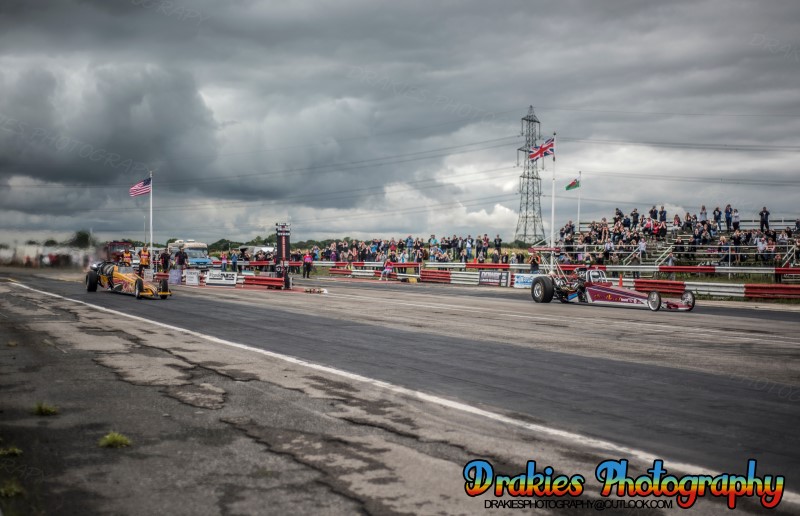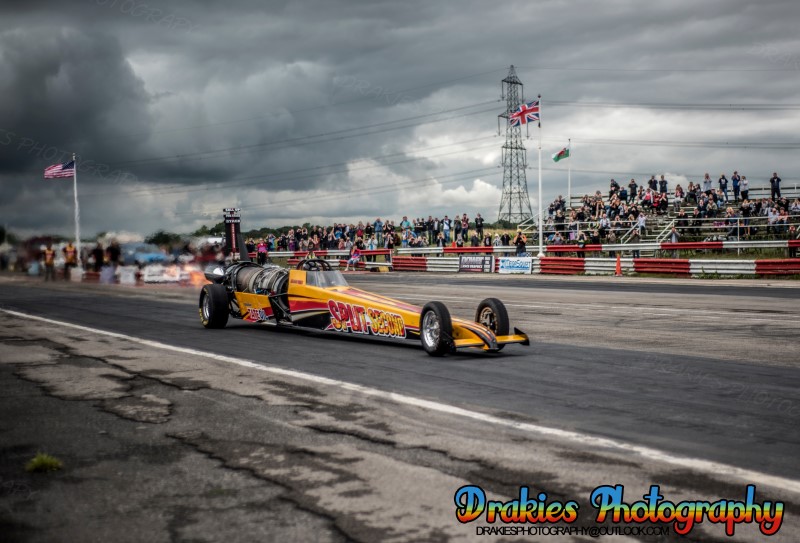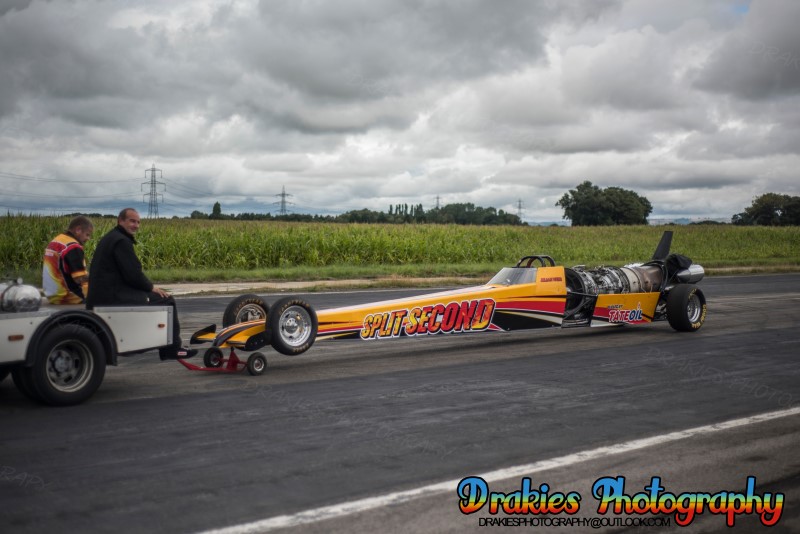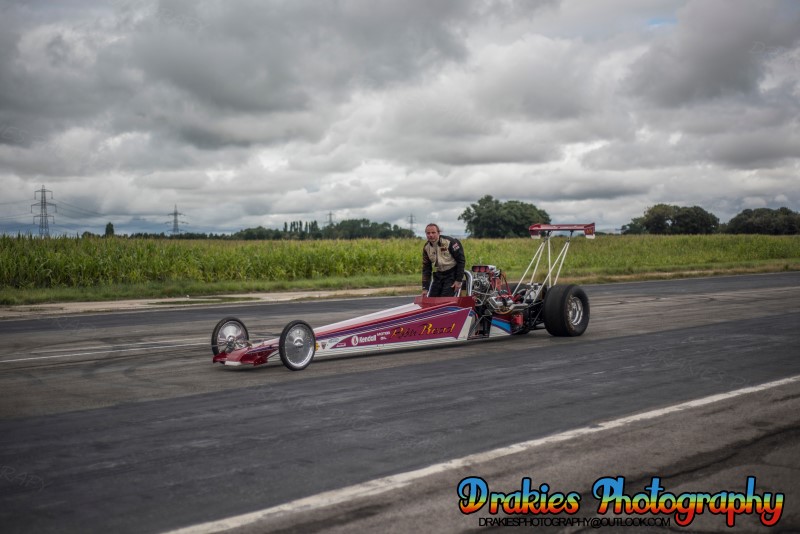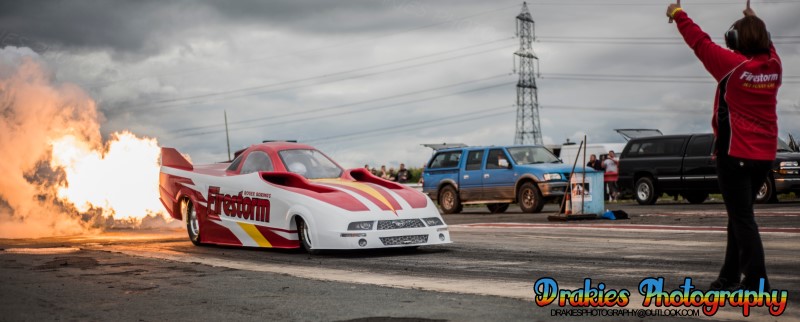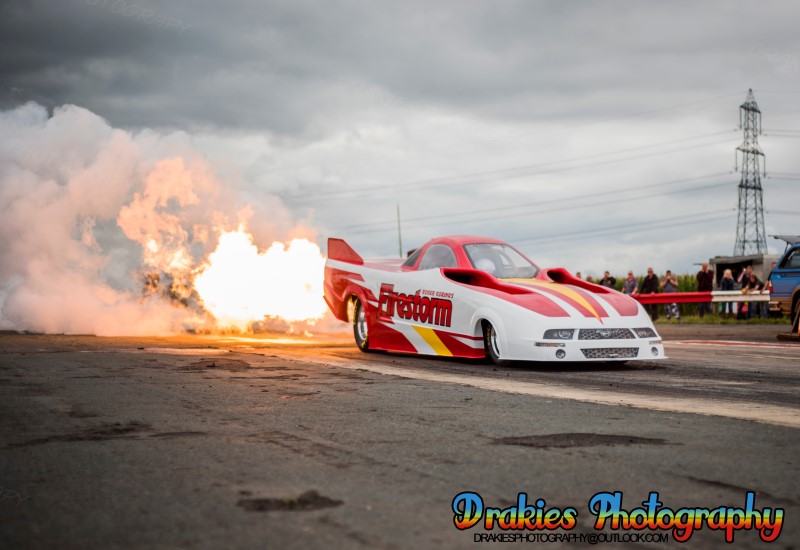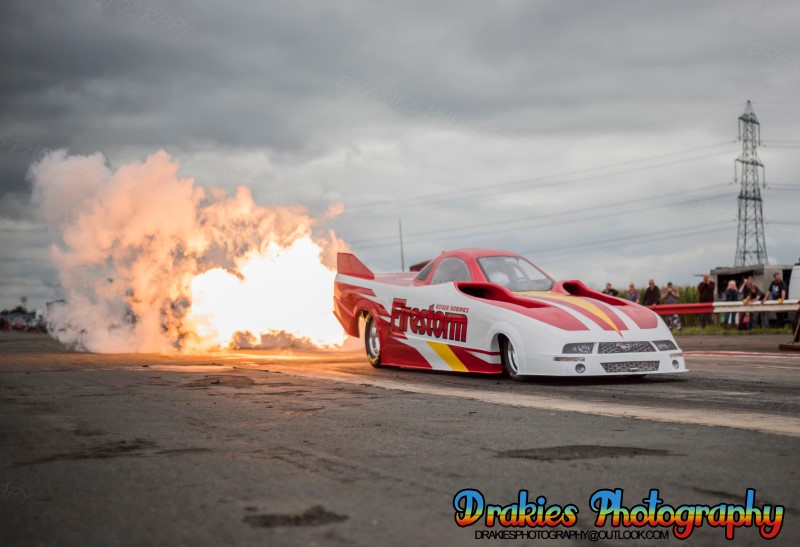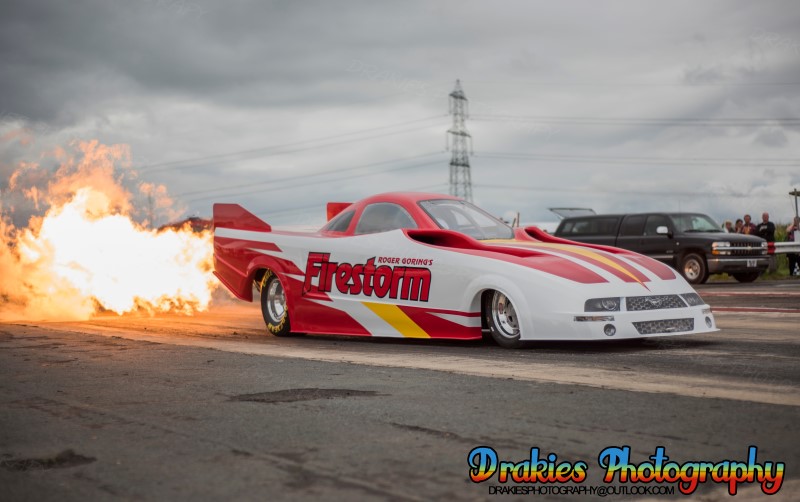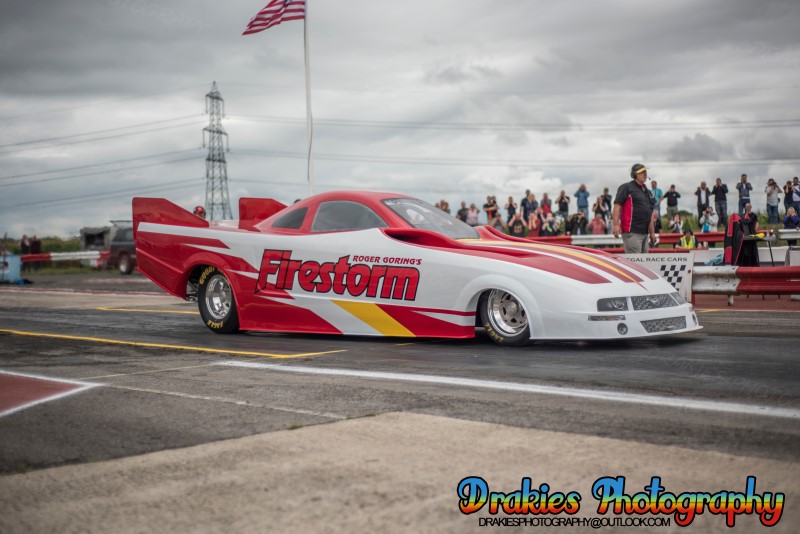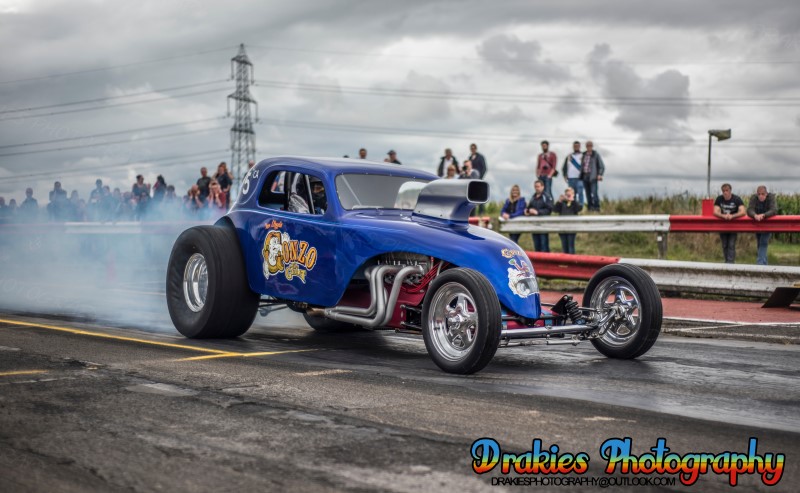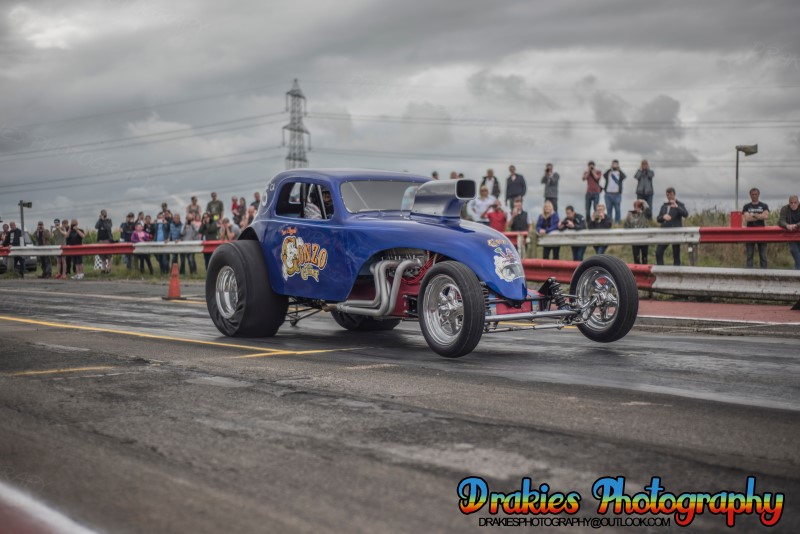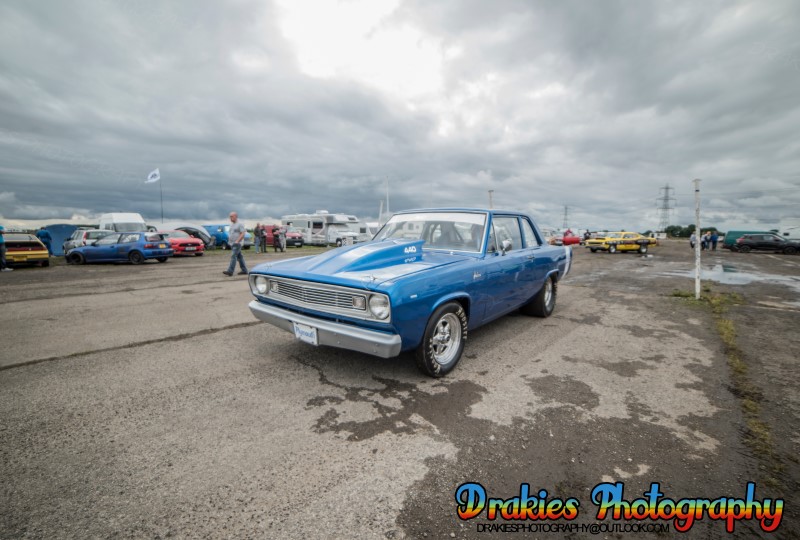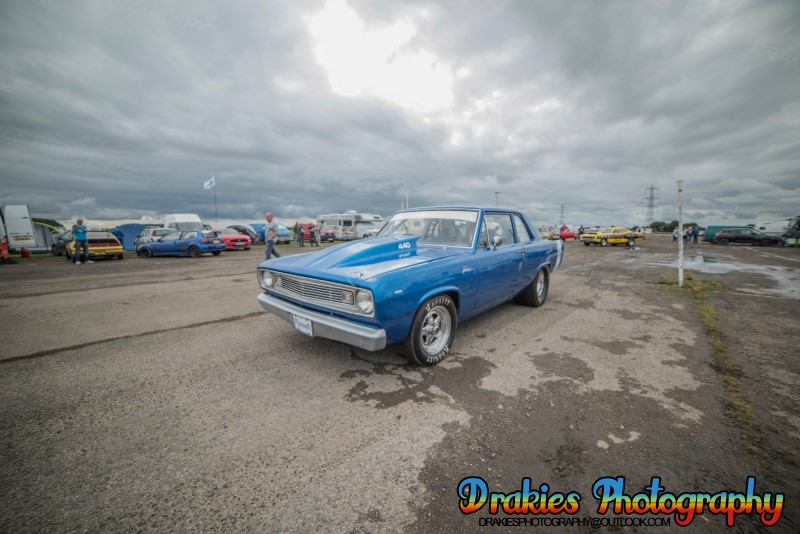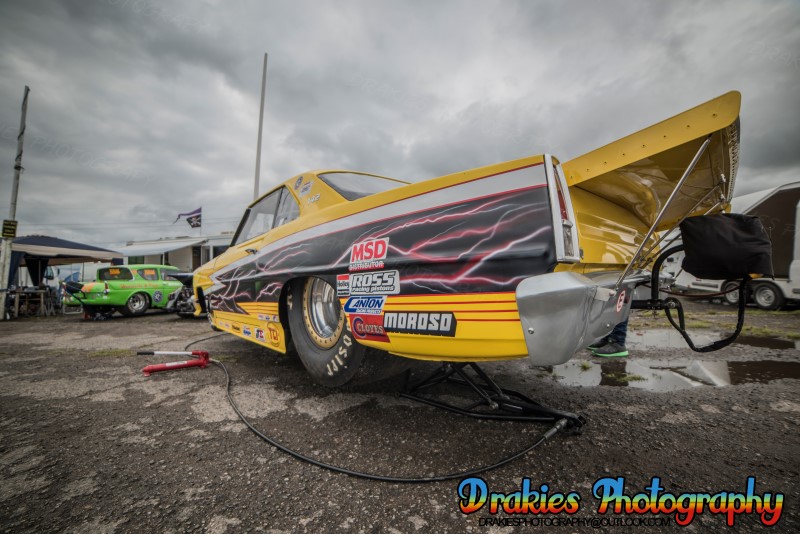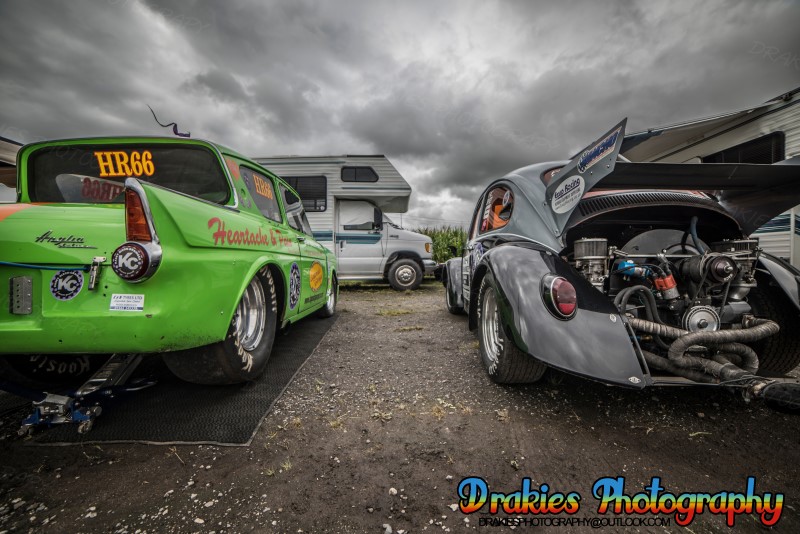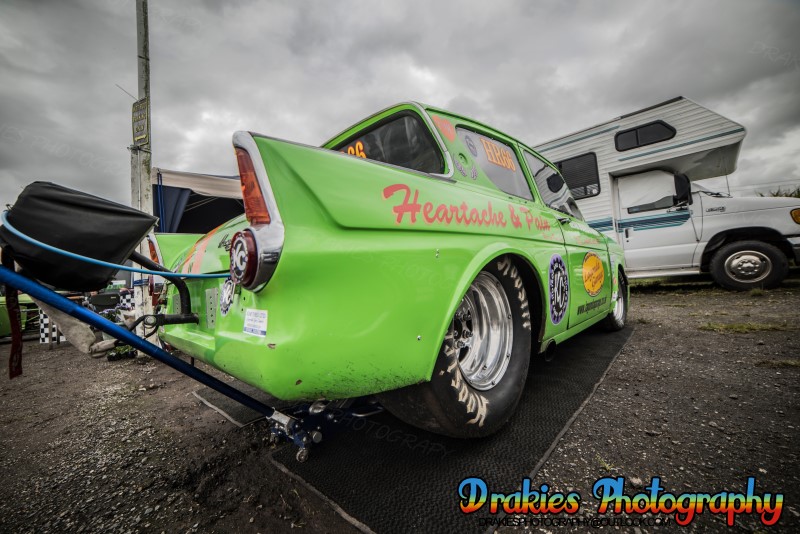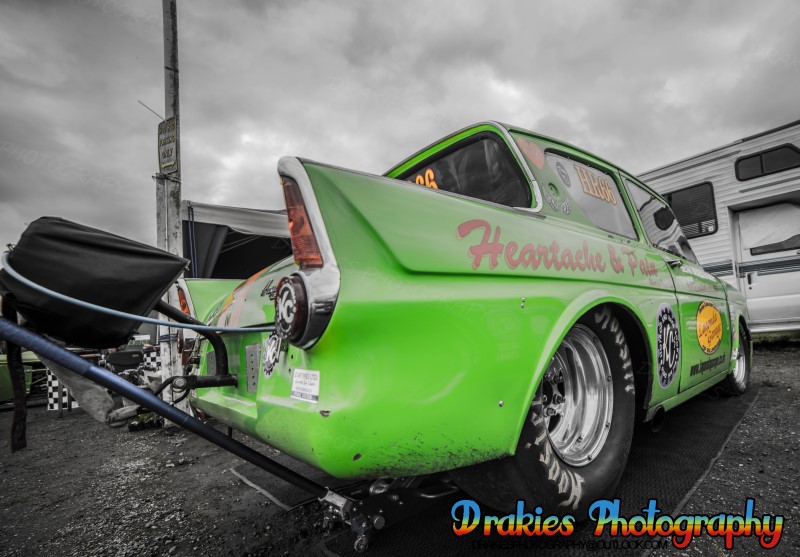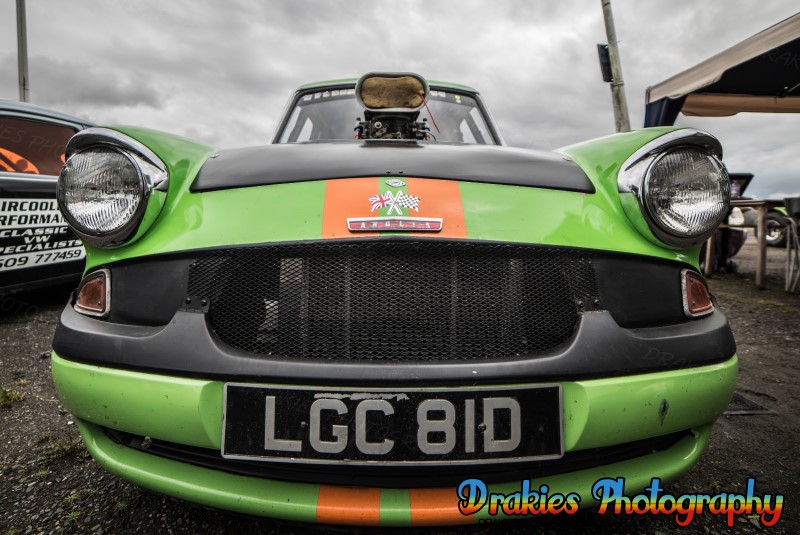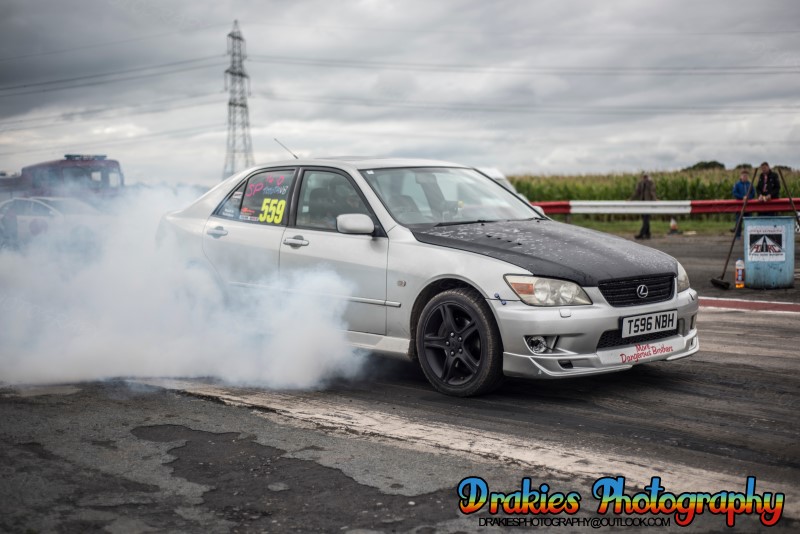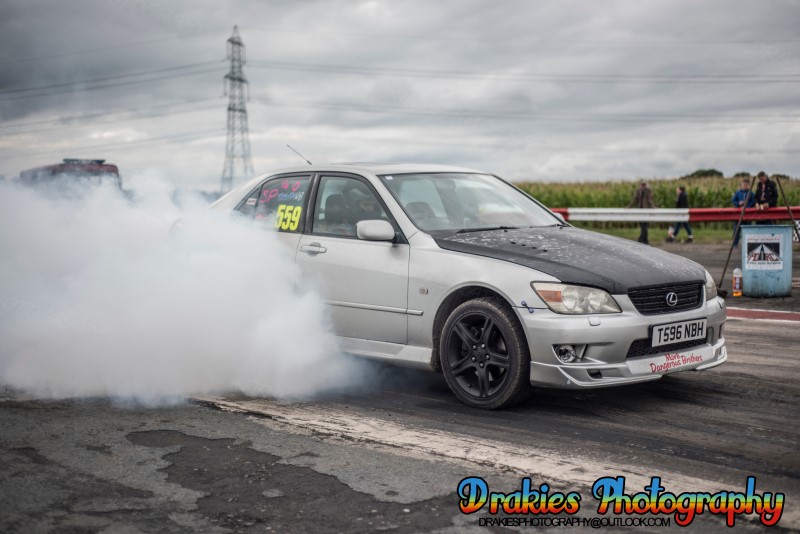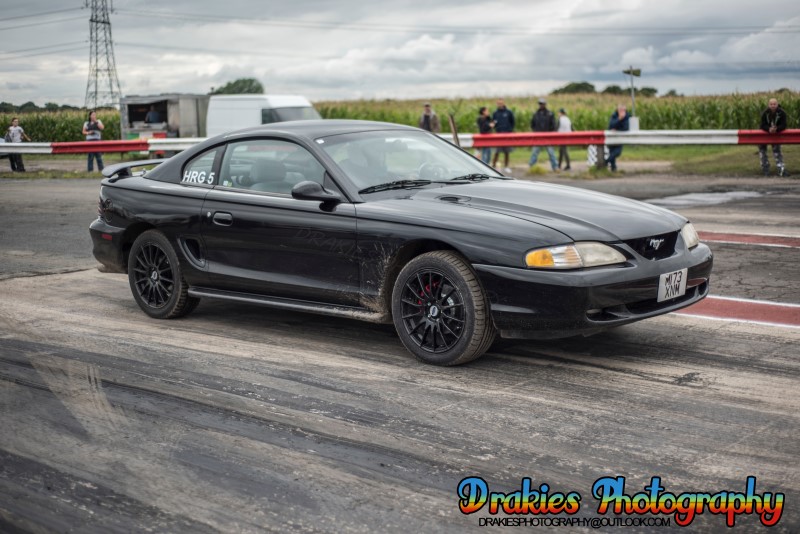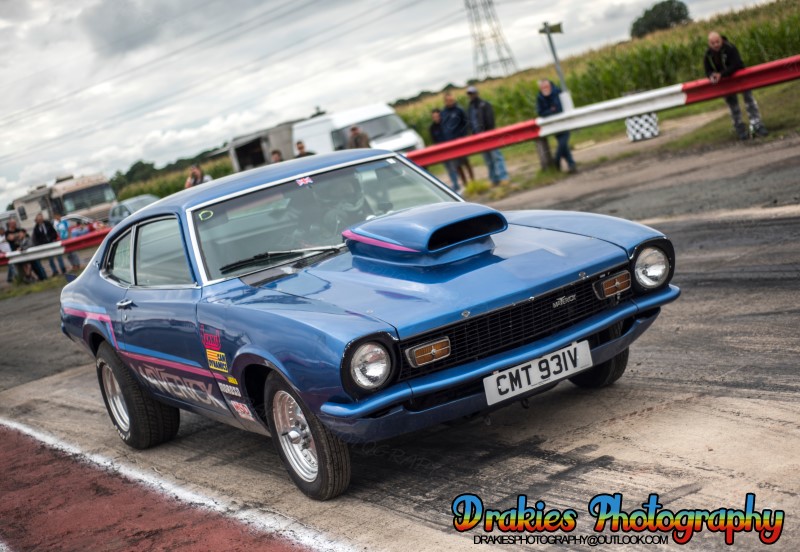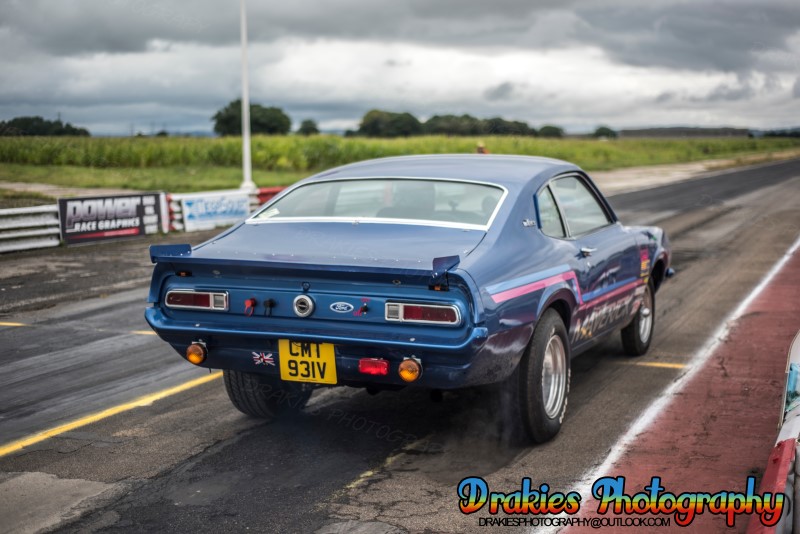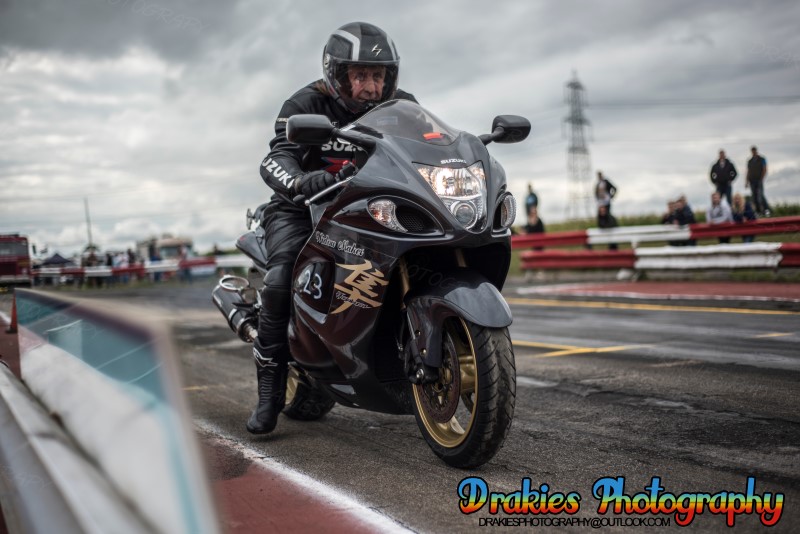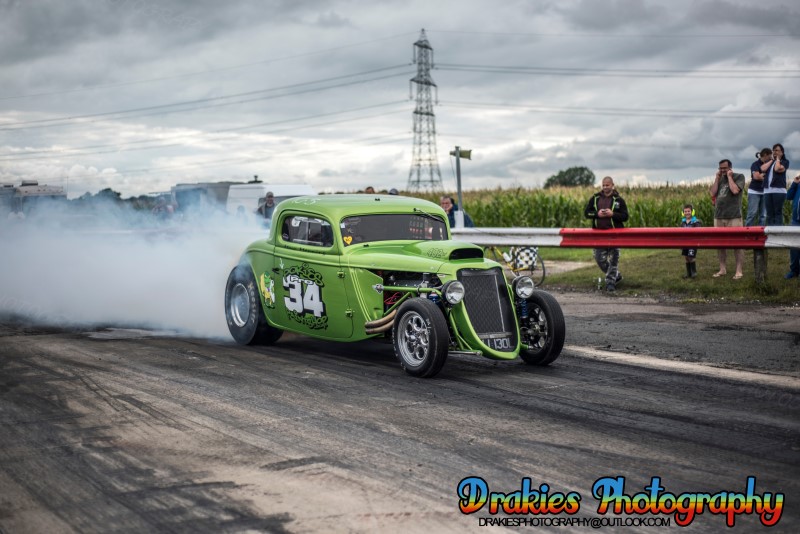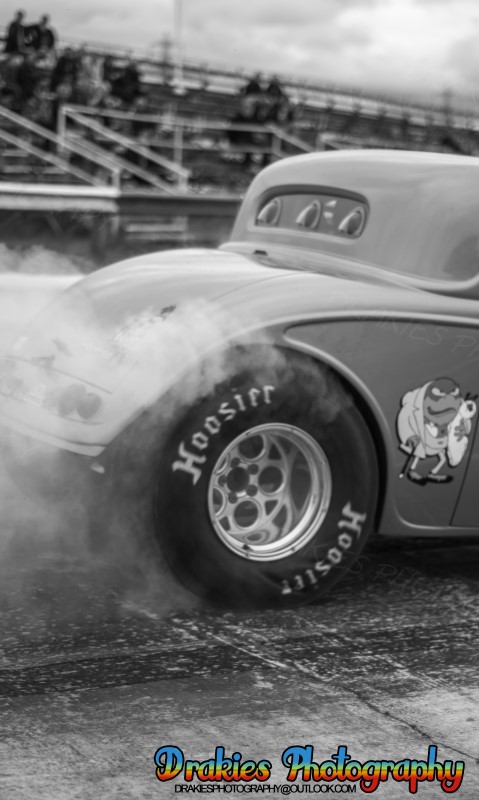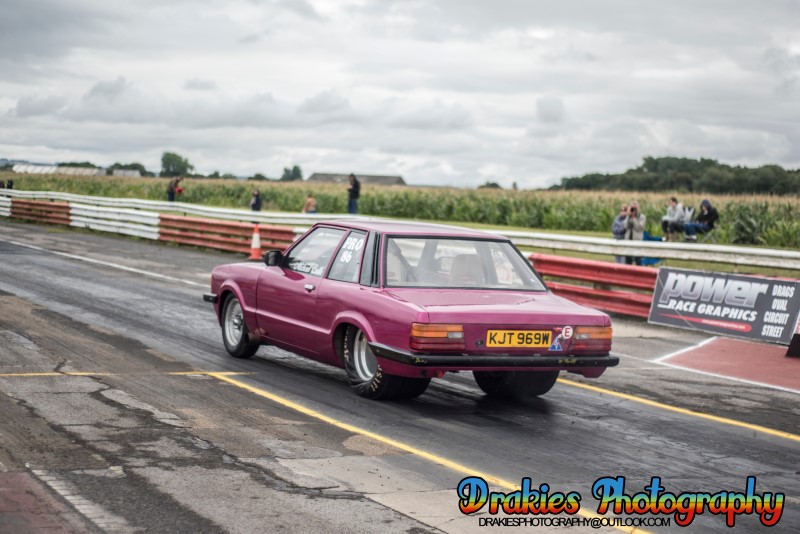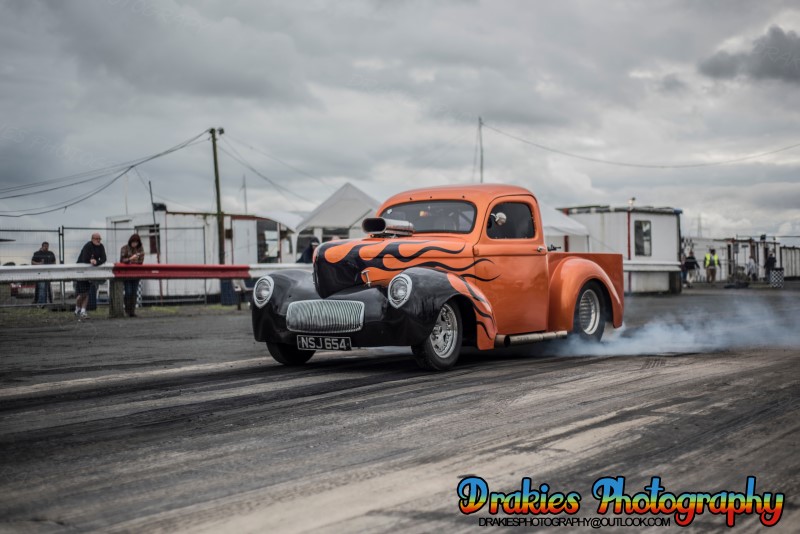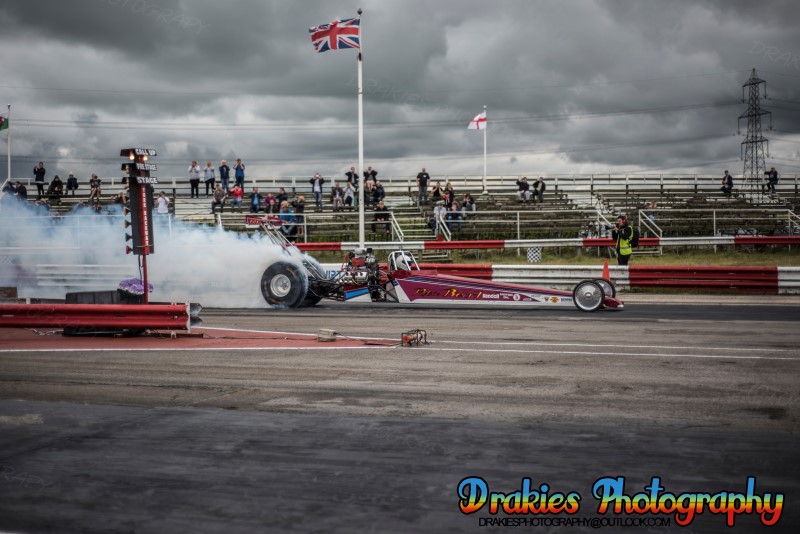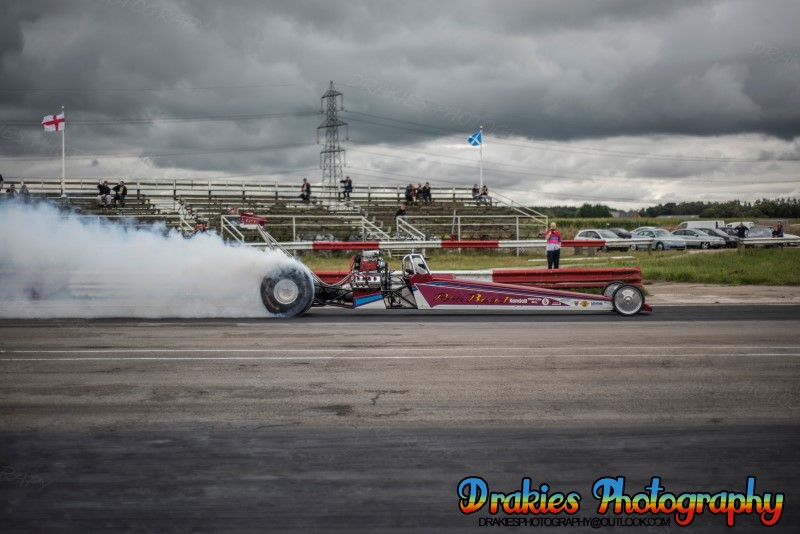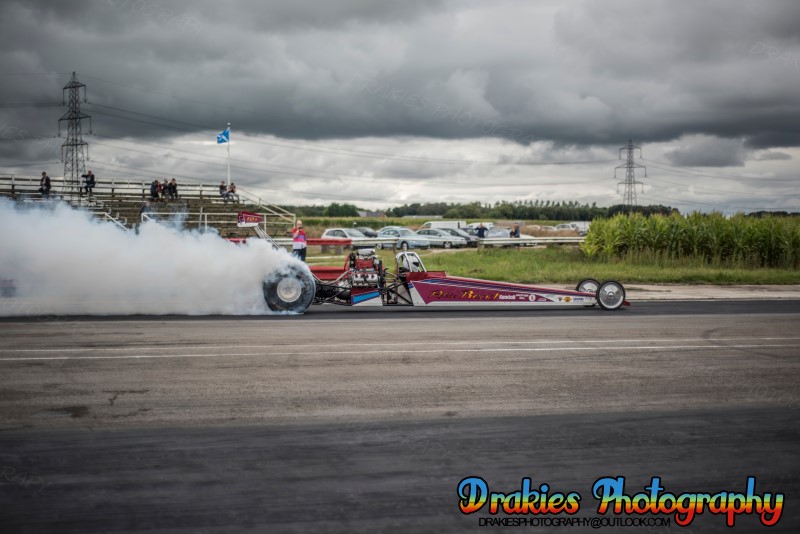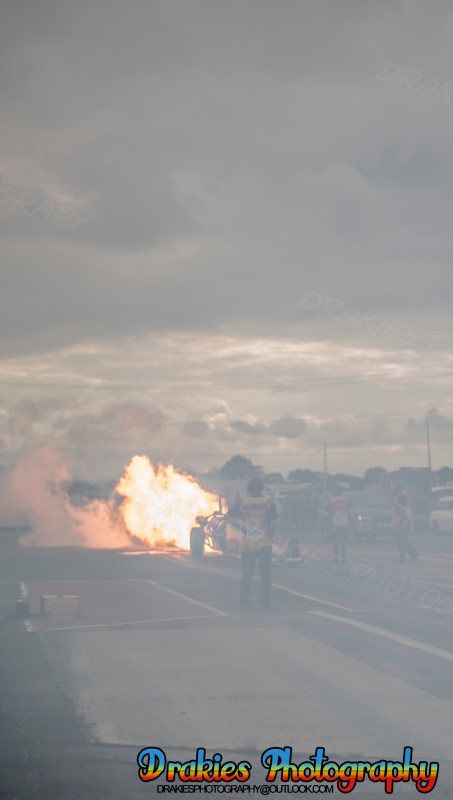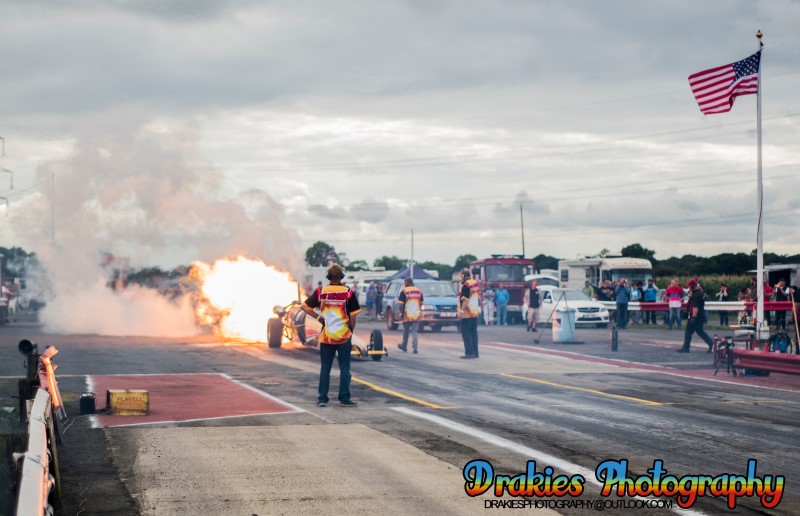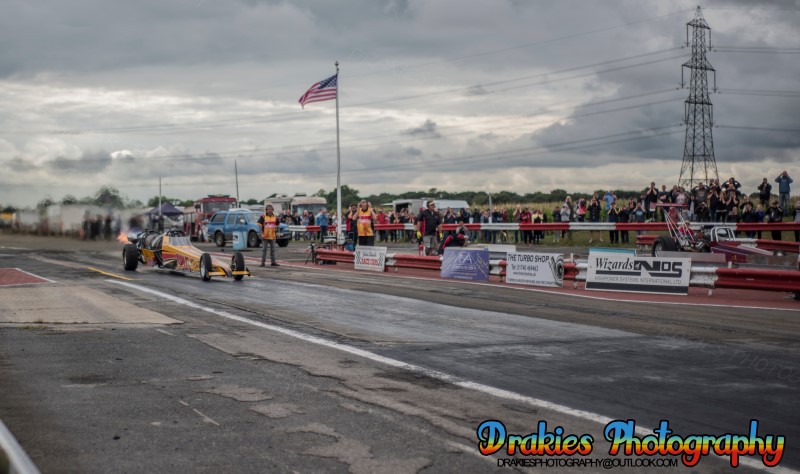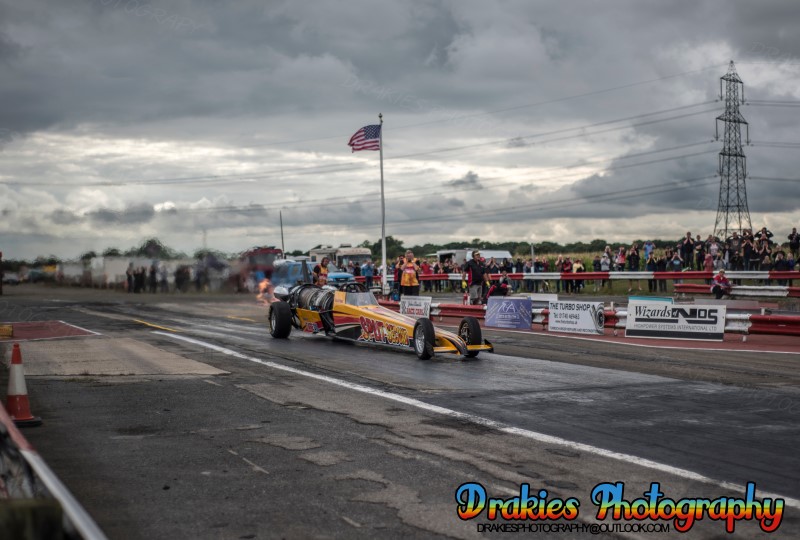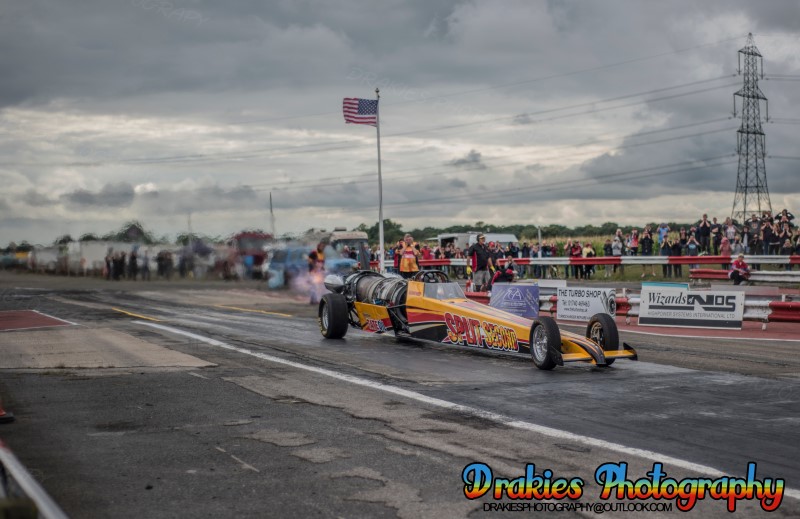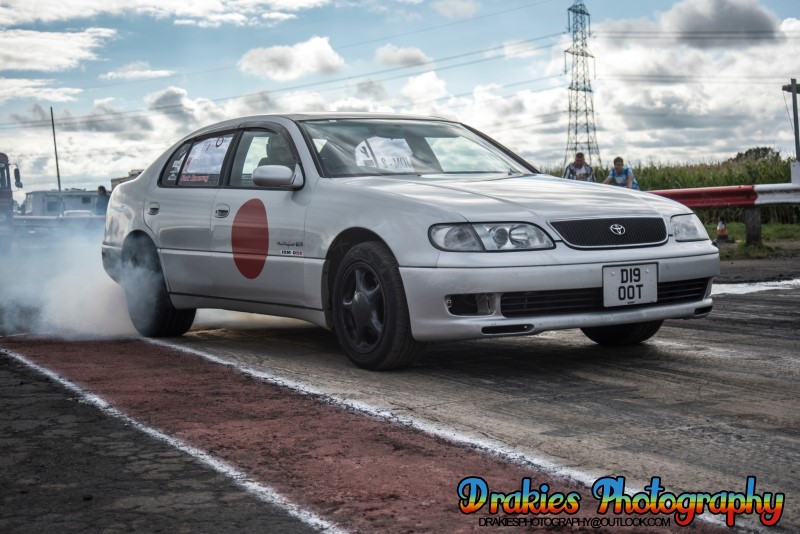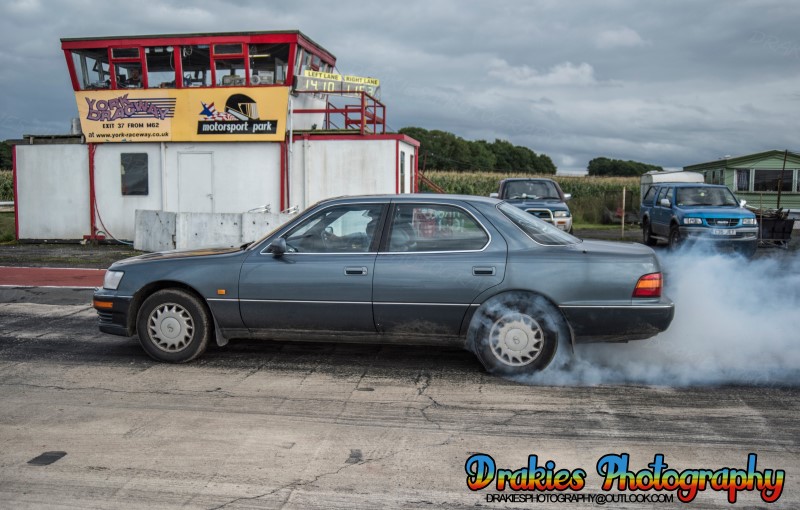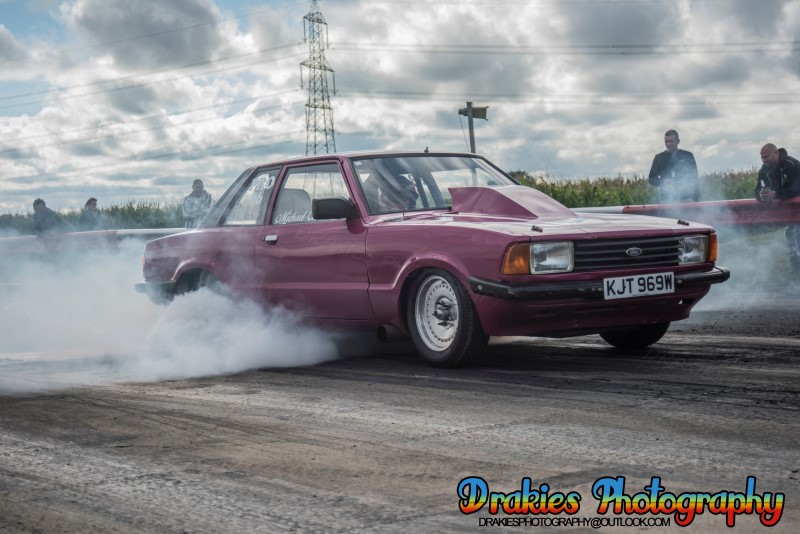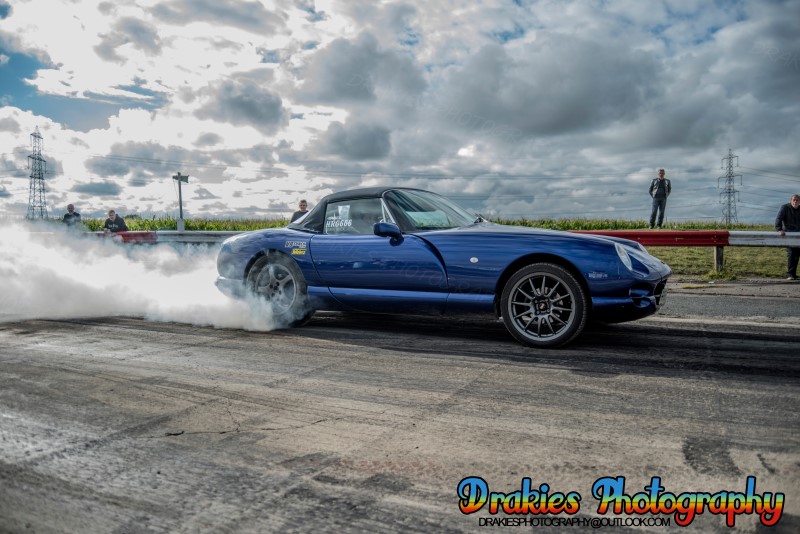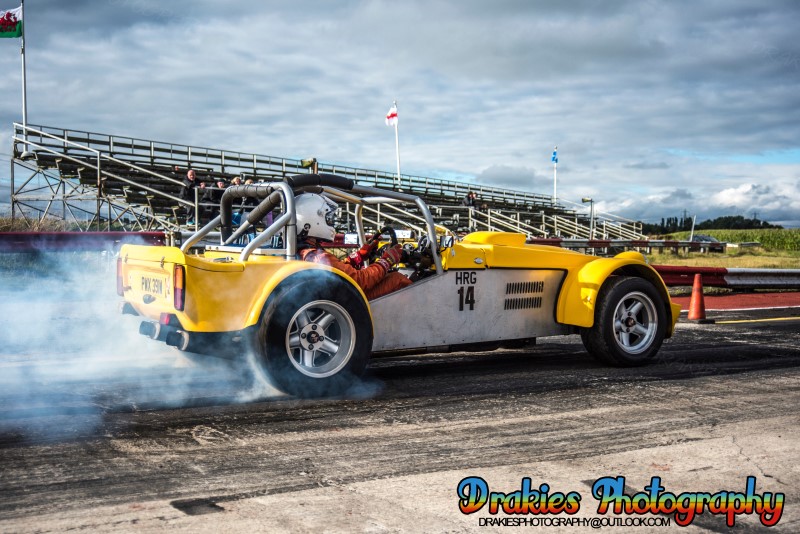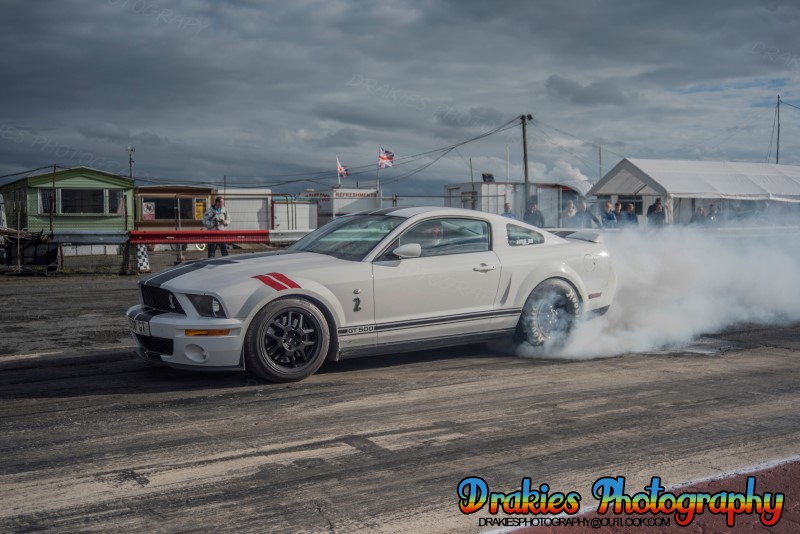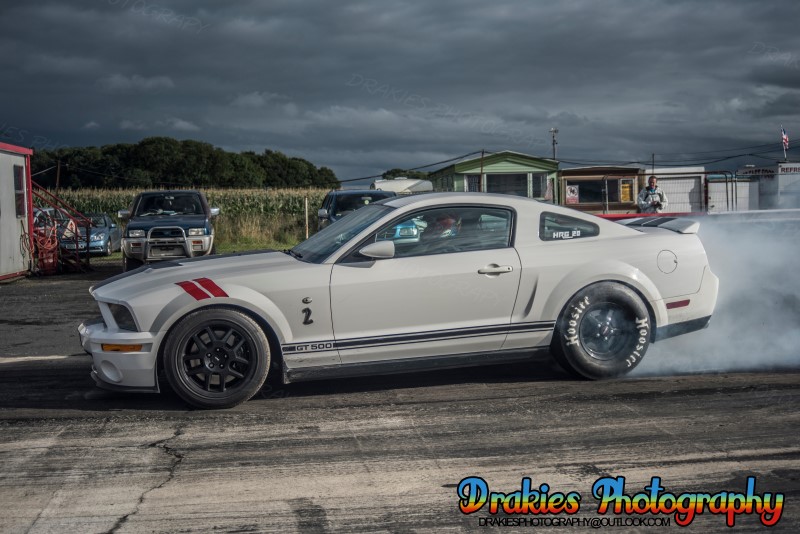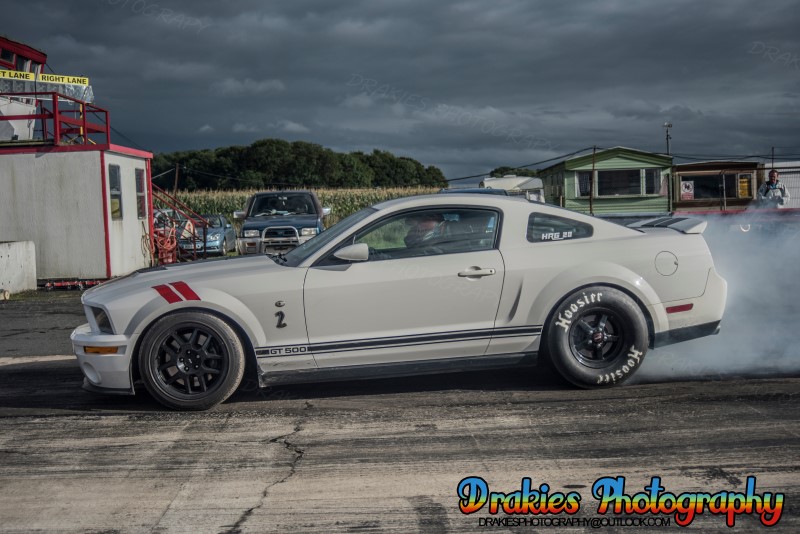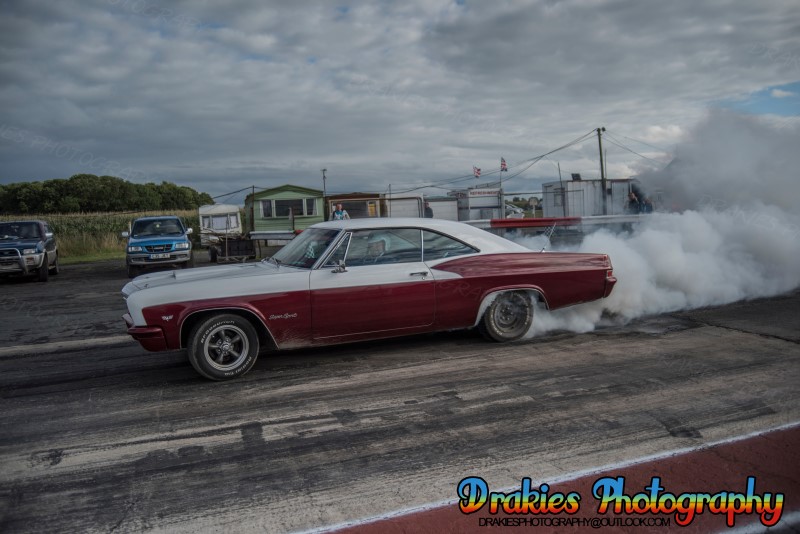 Kackle for Kasey.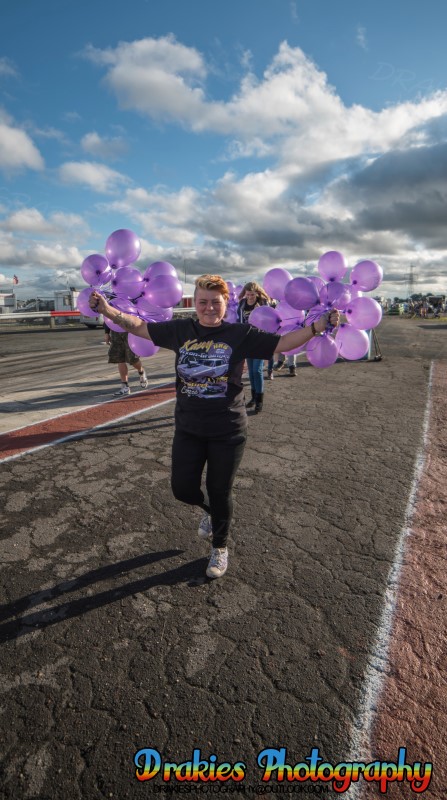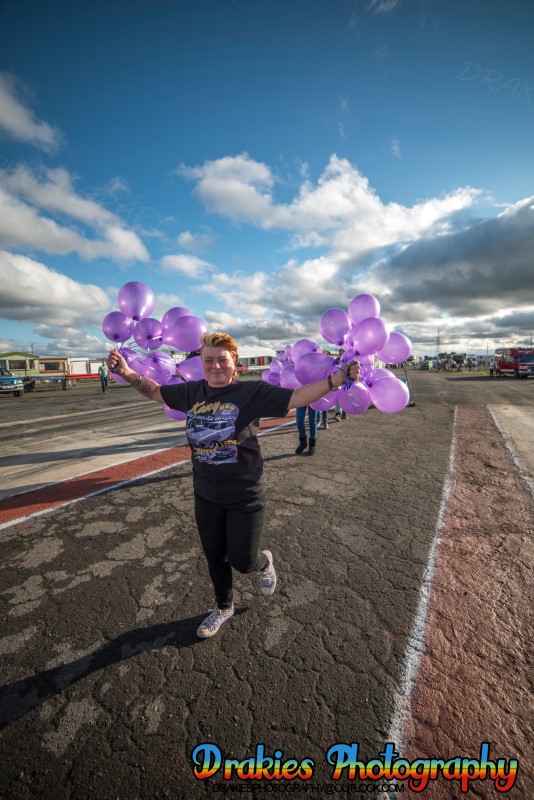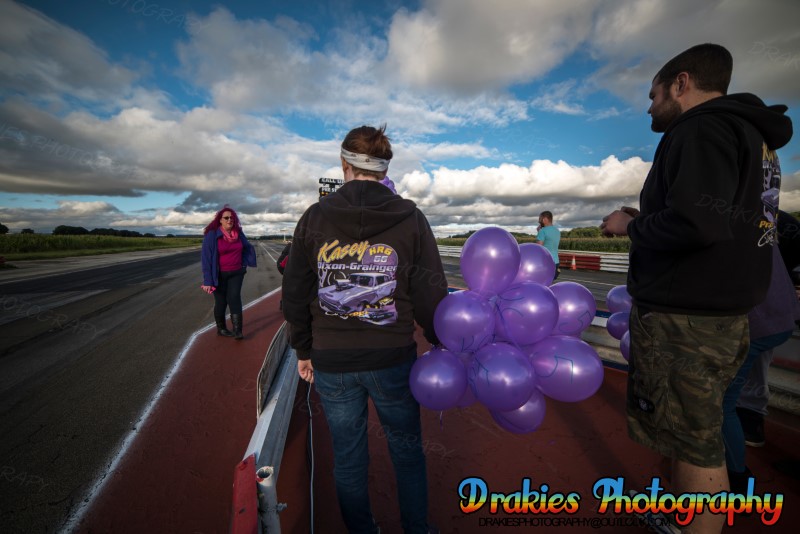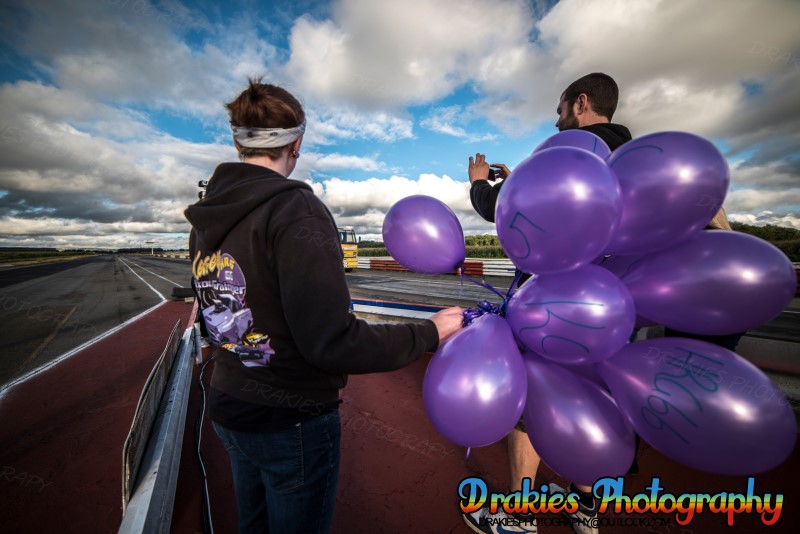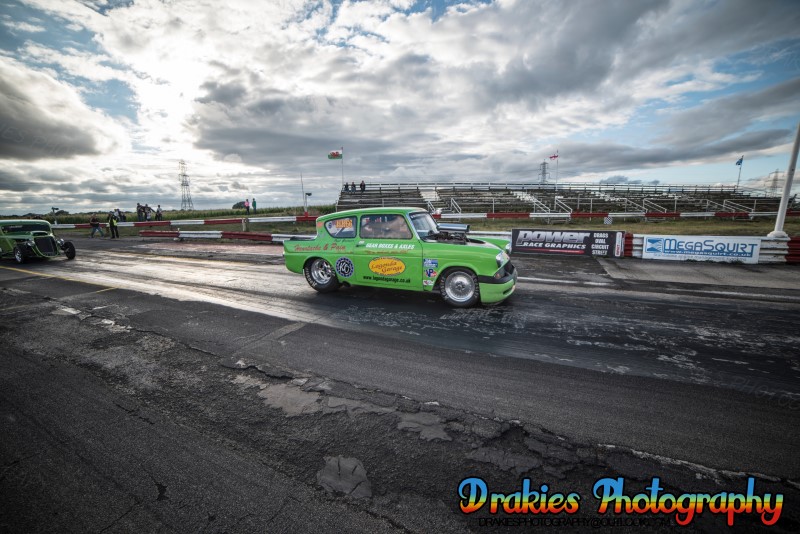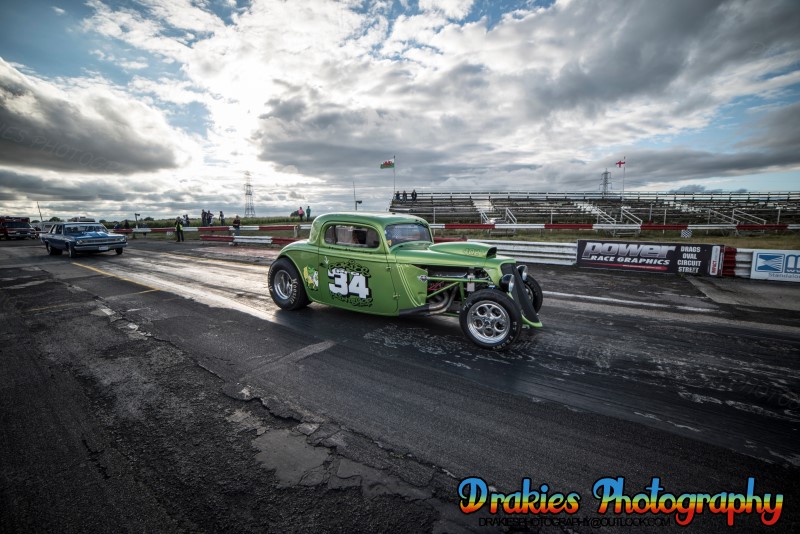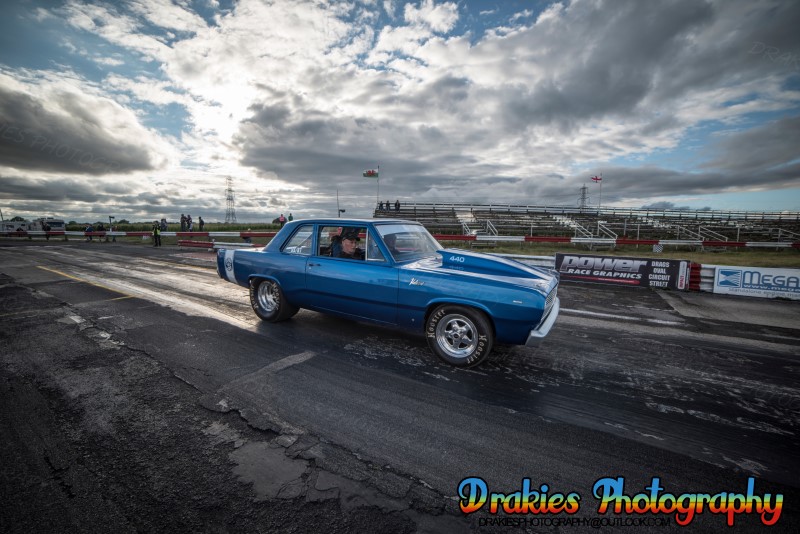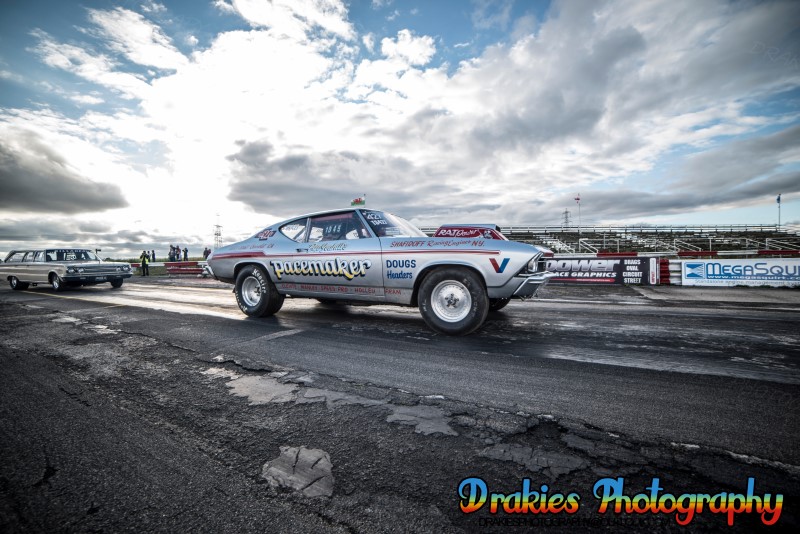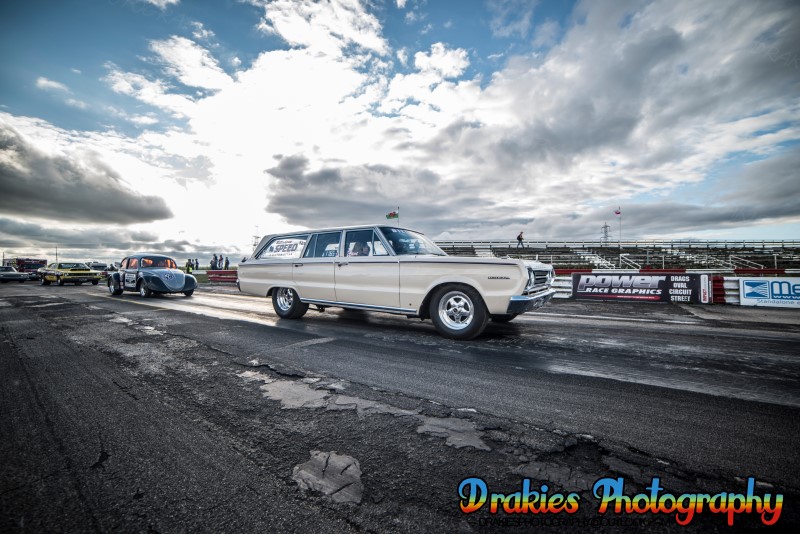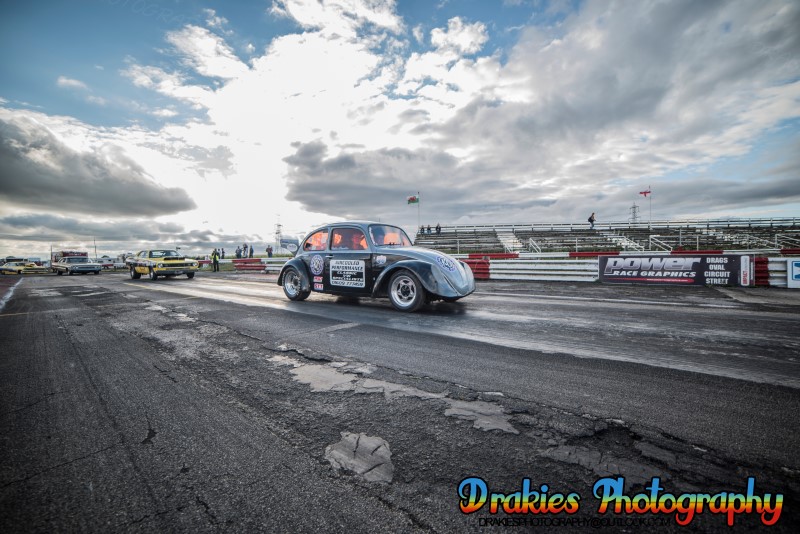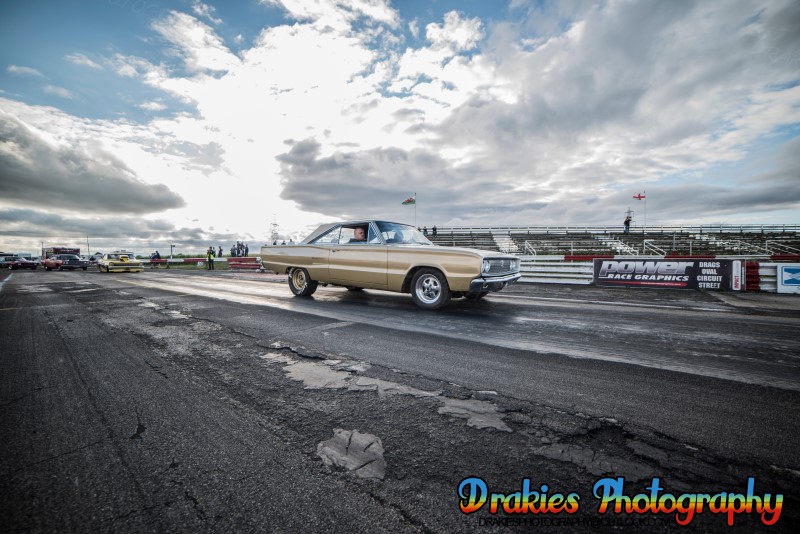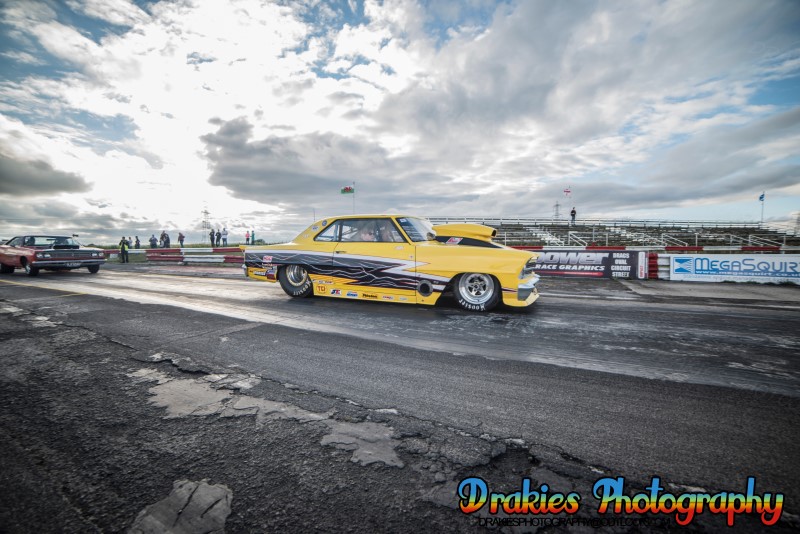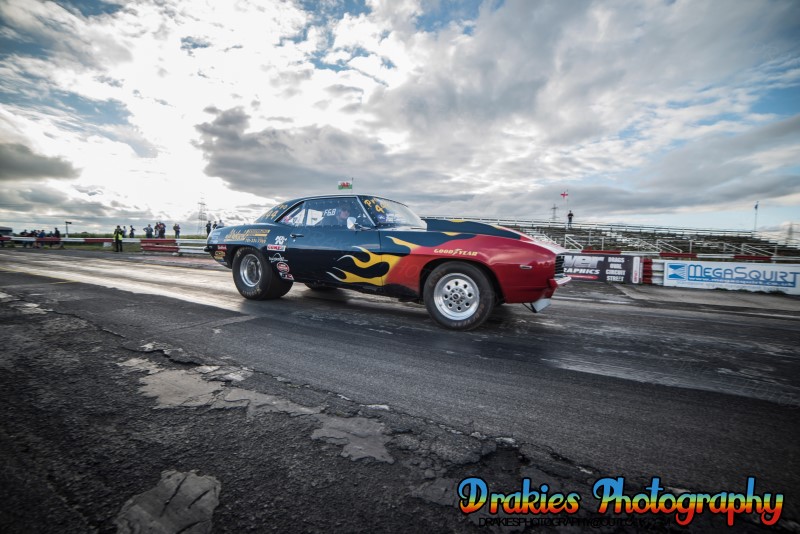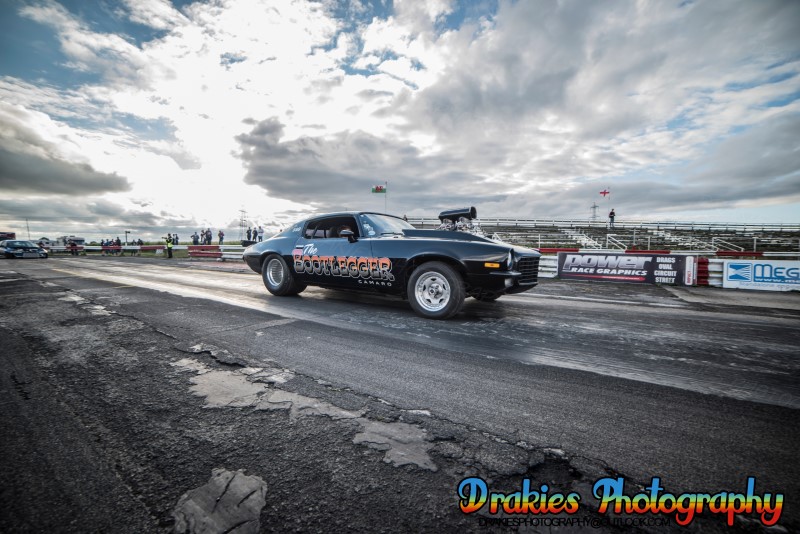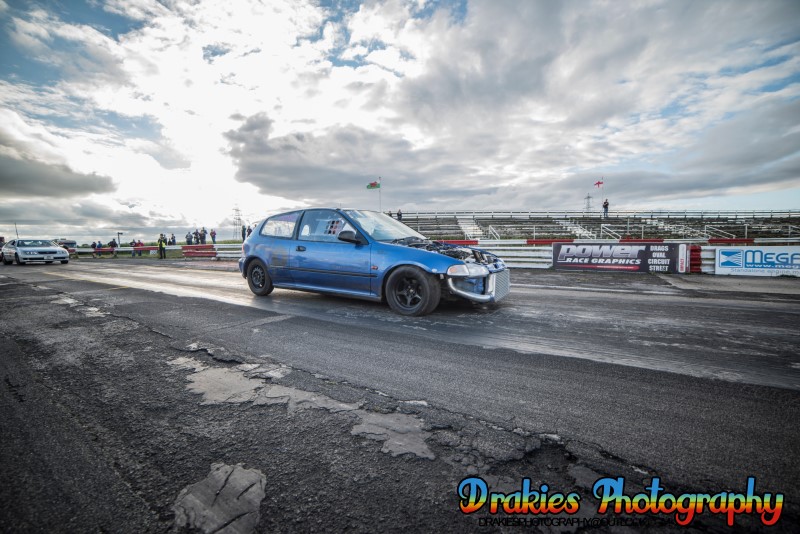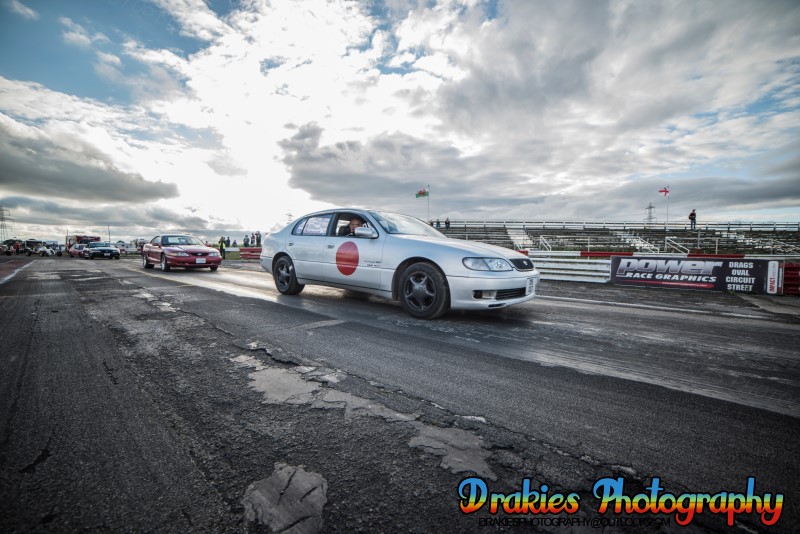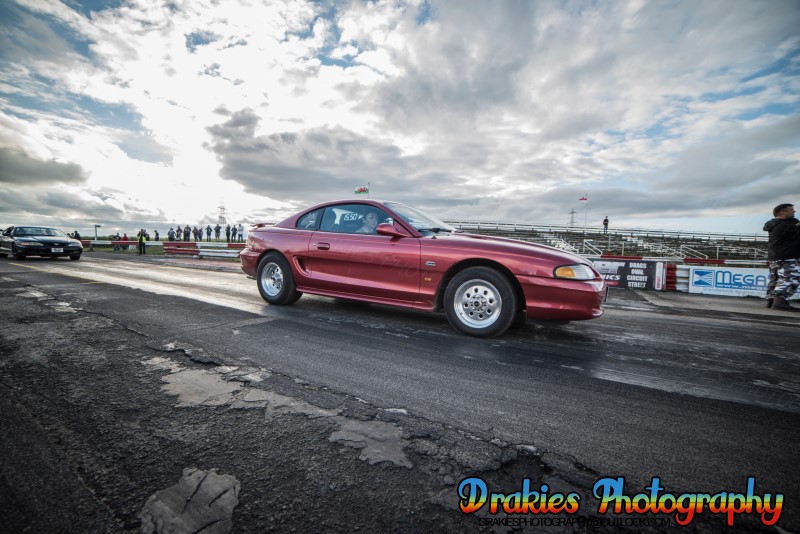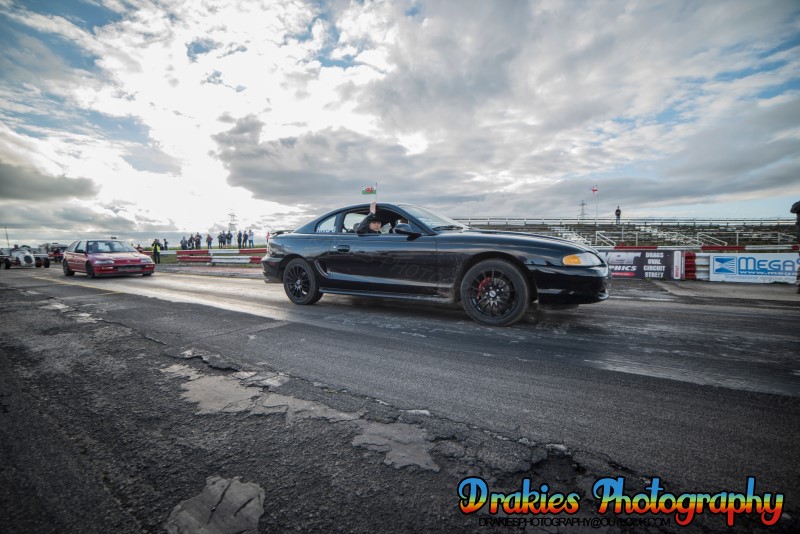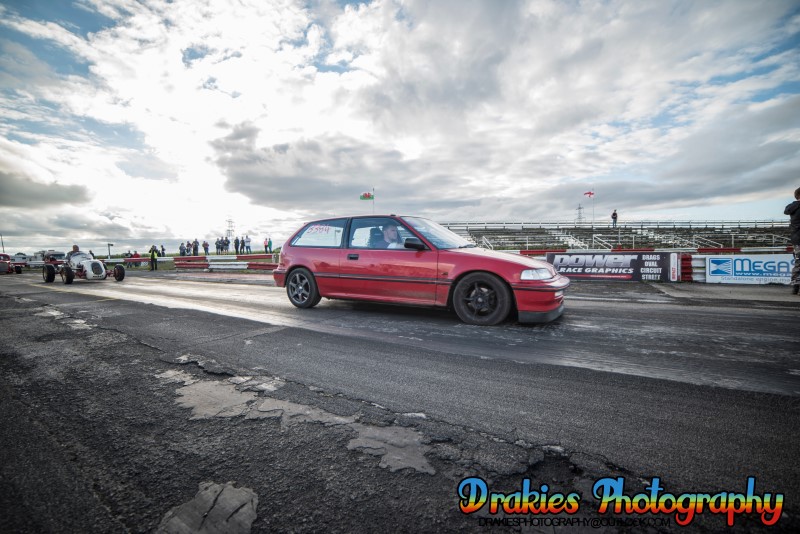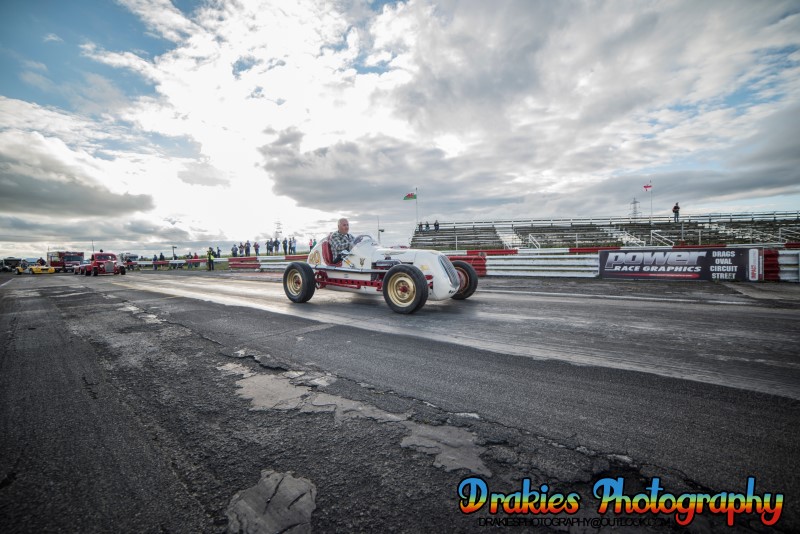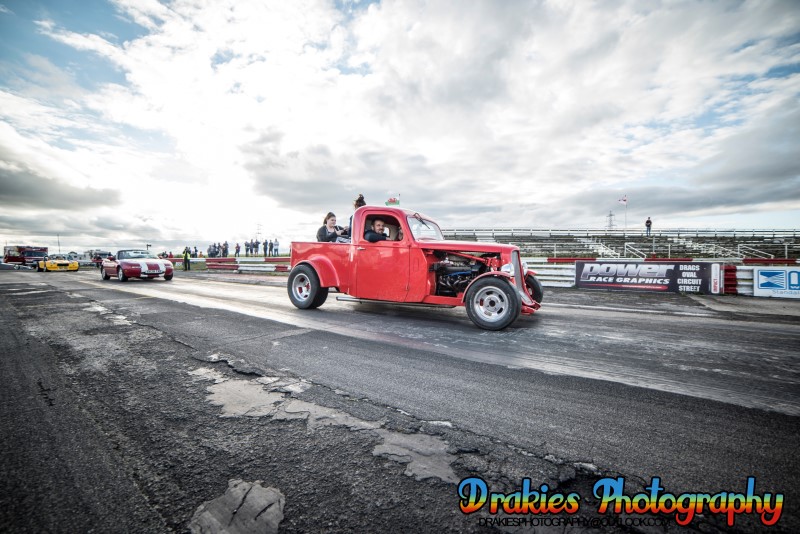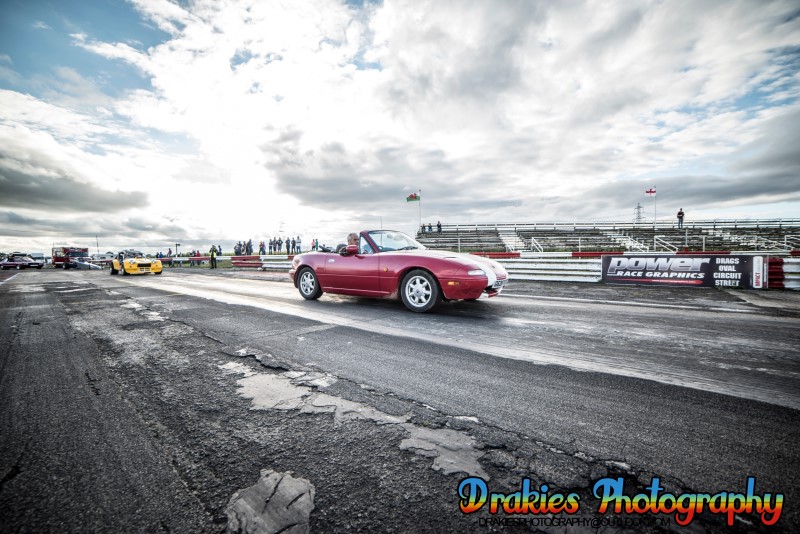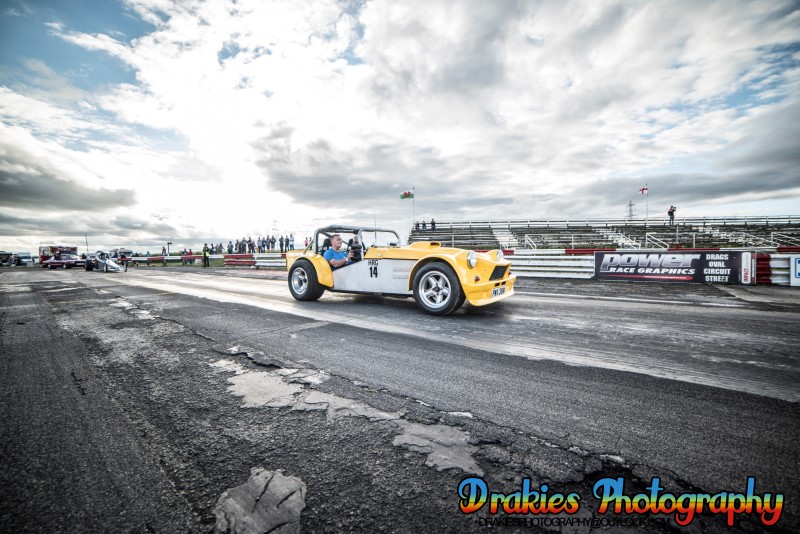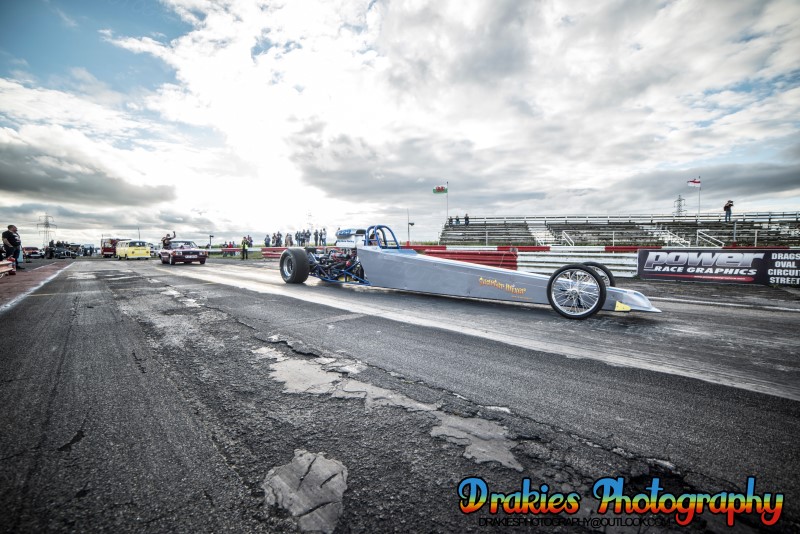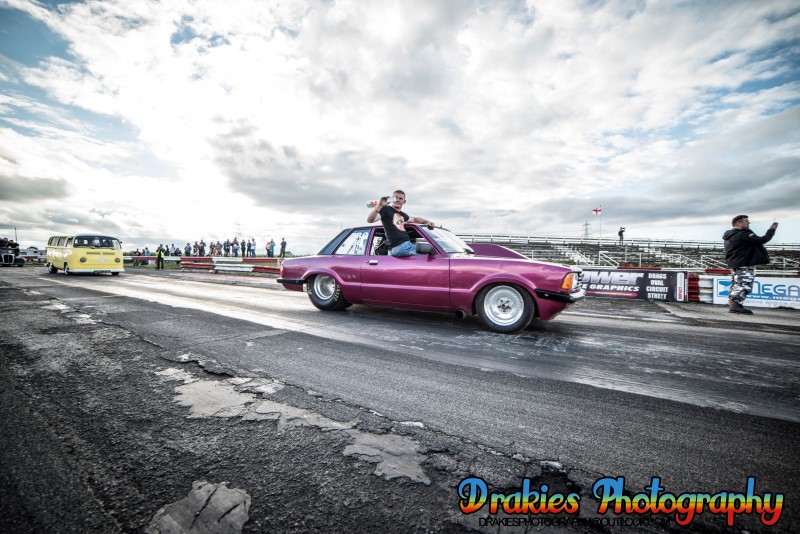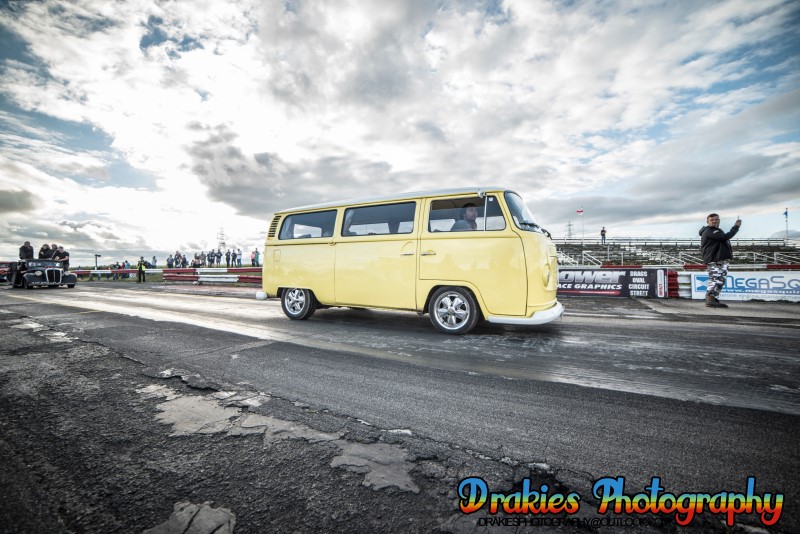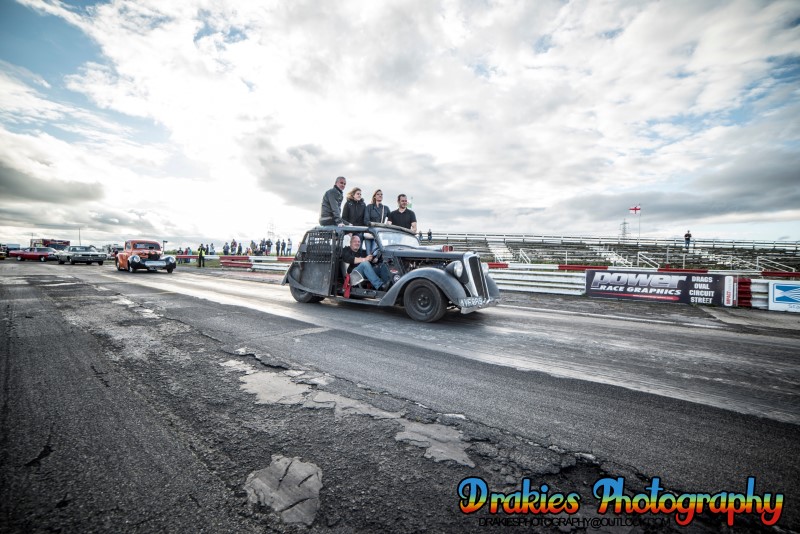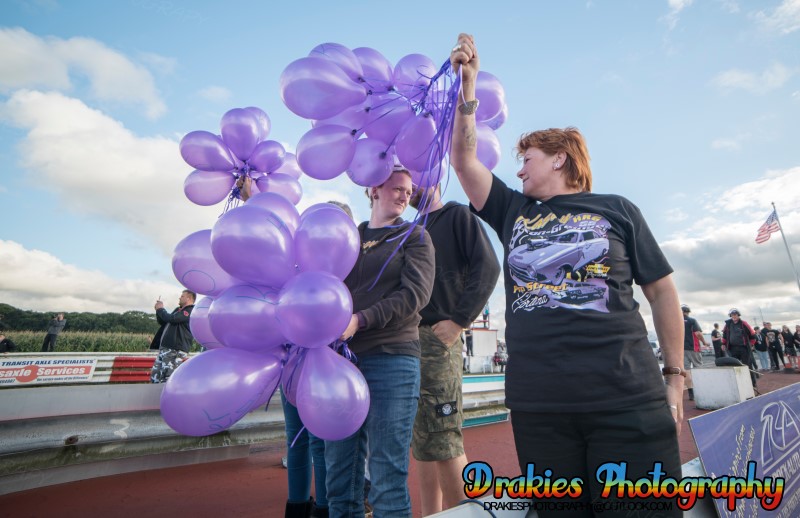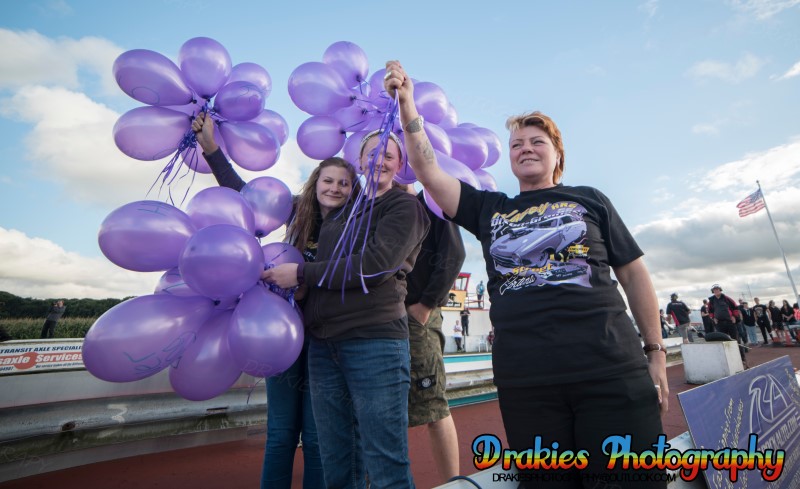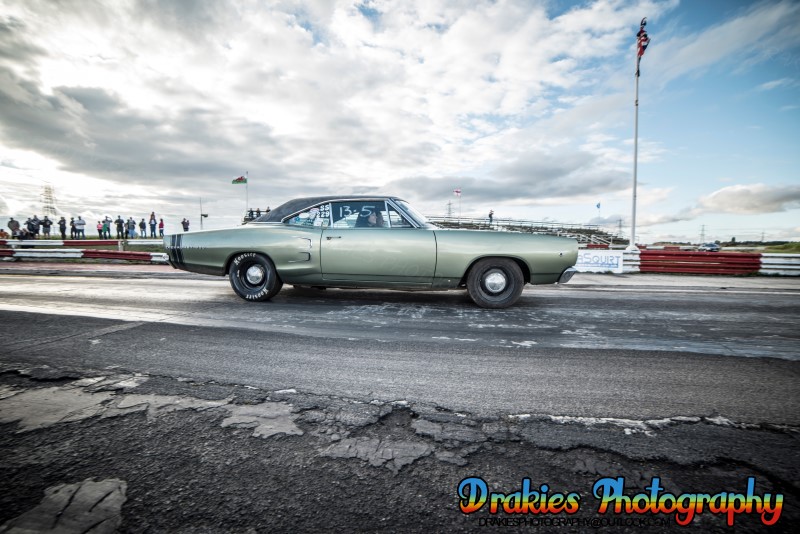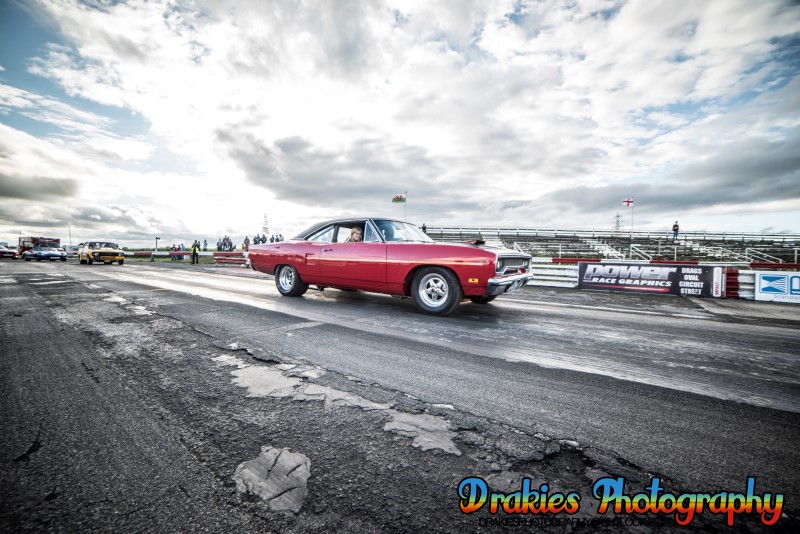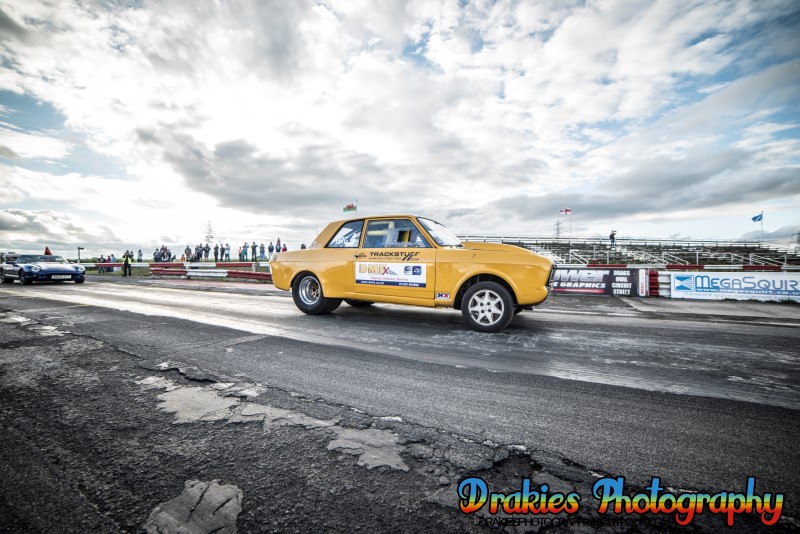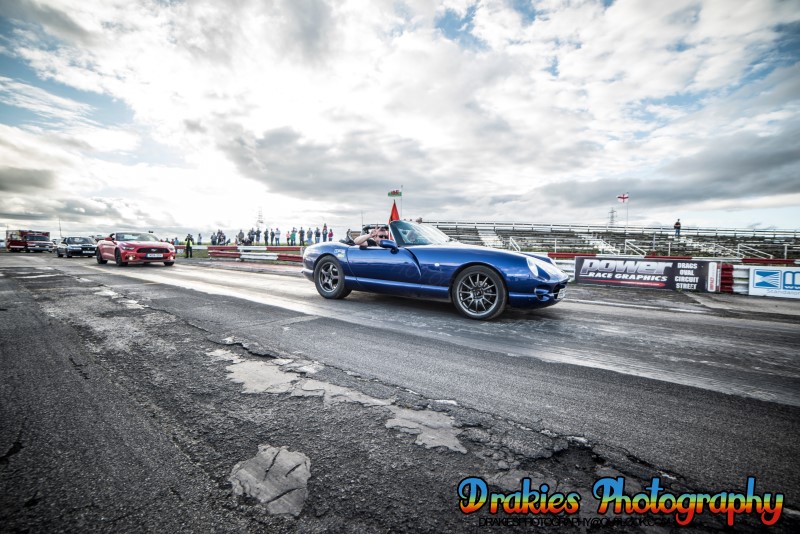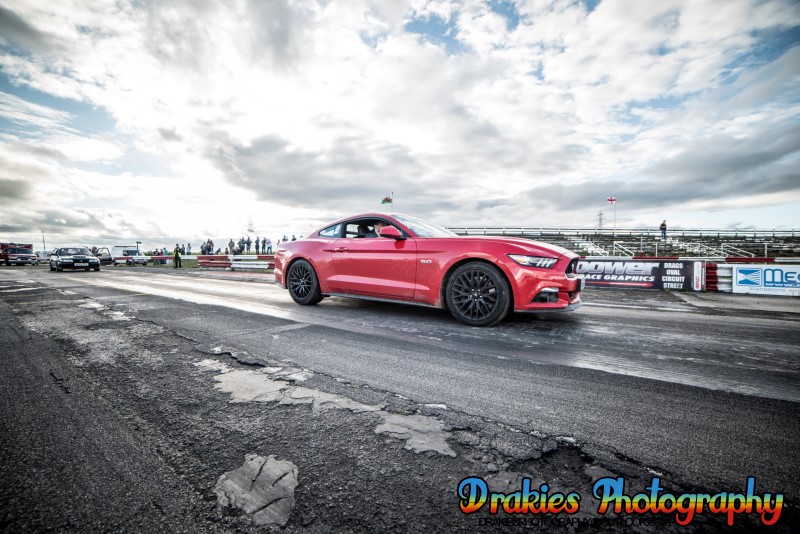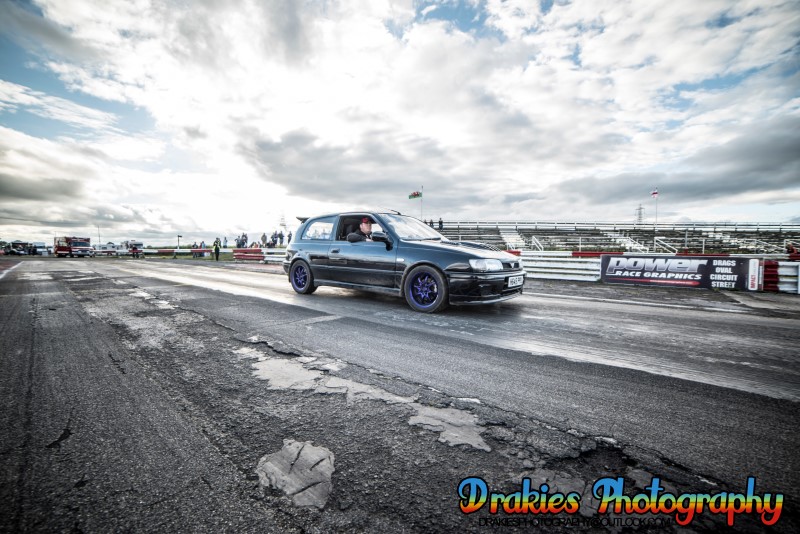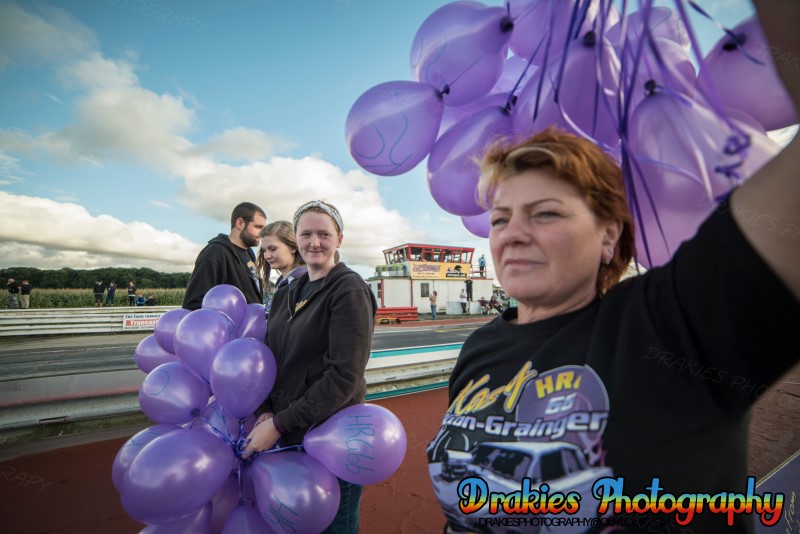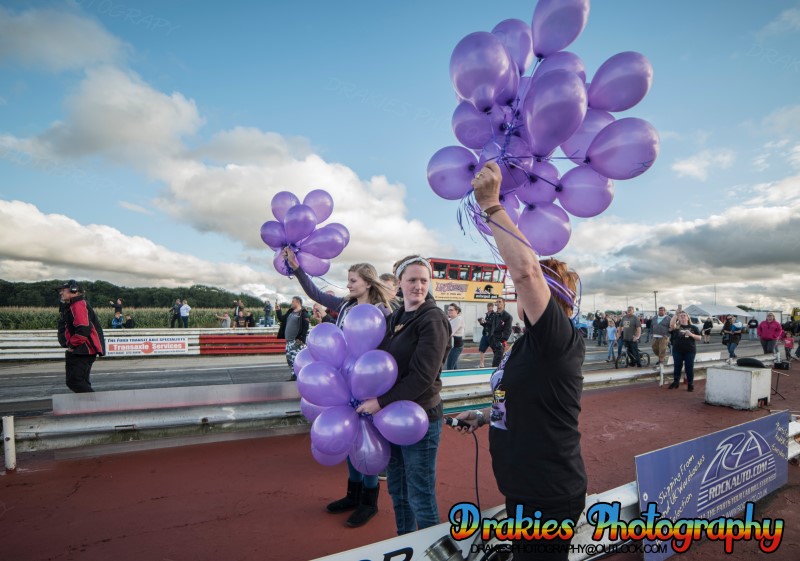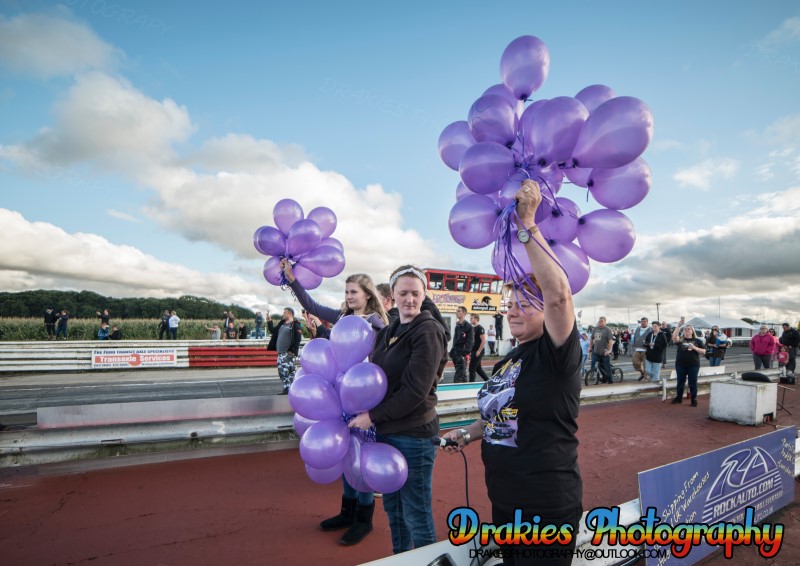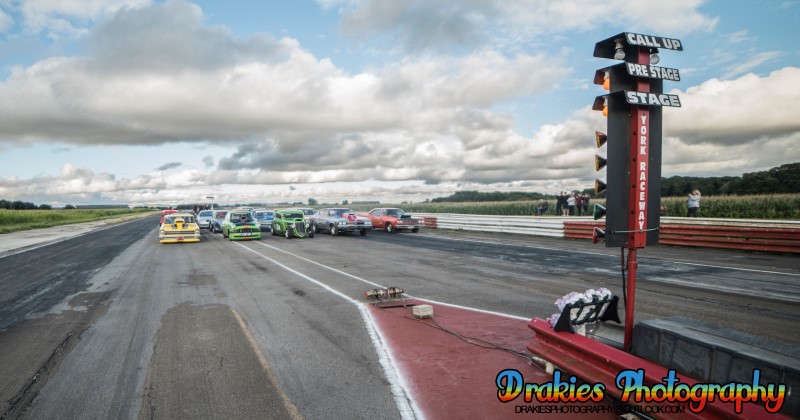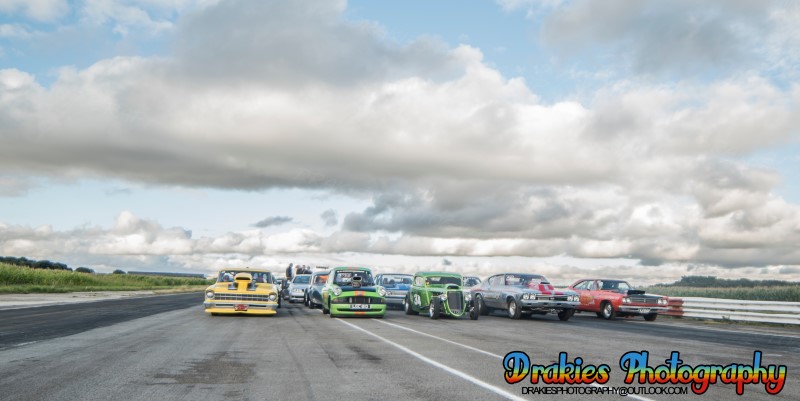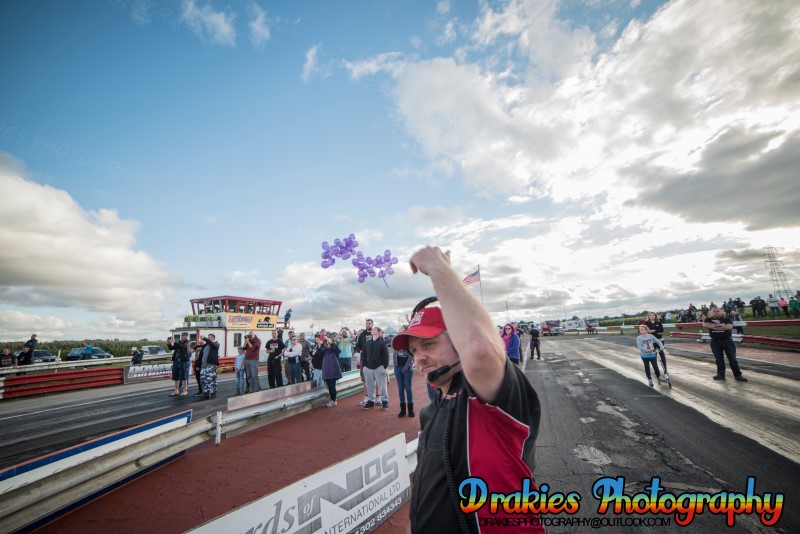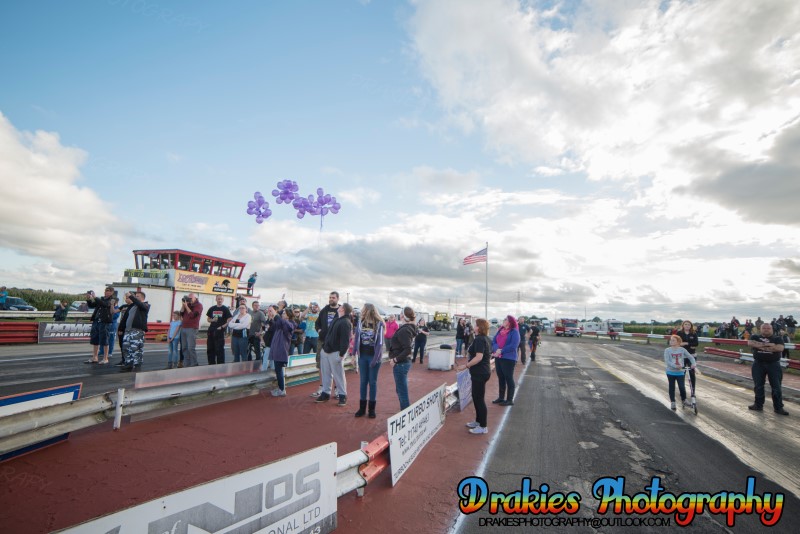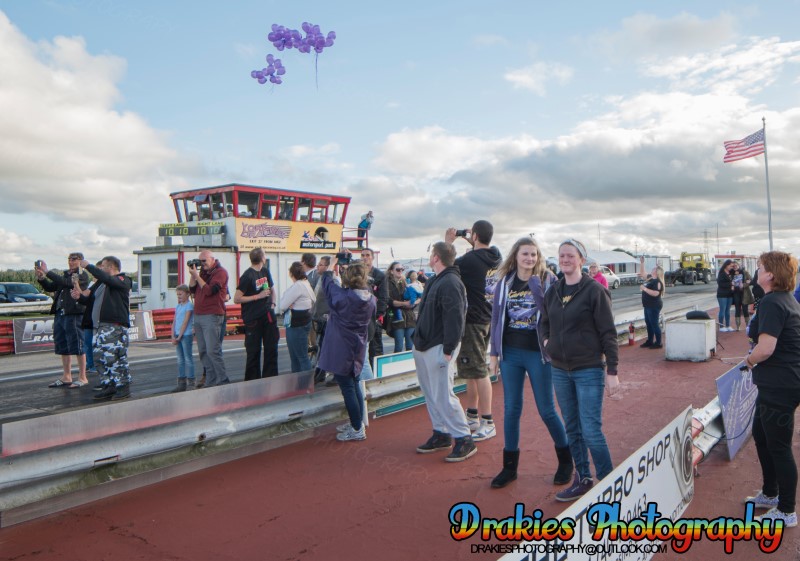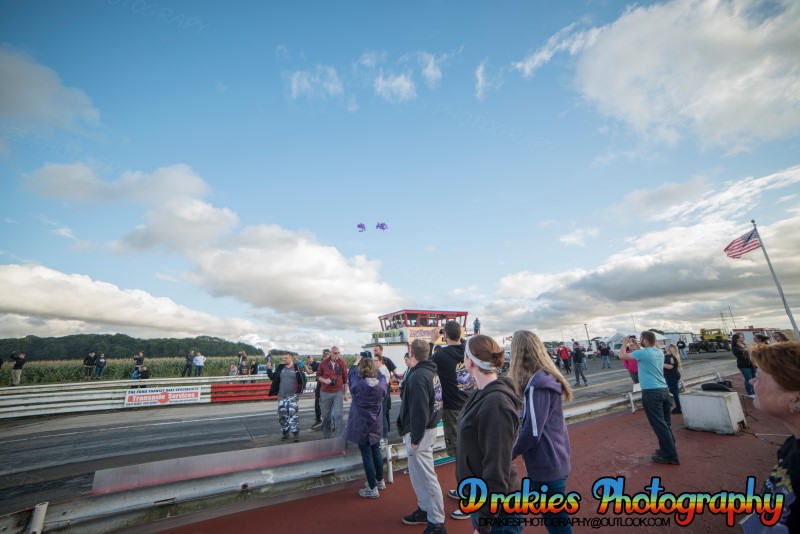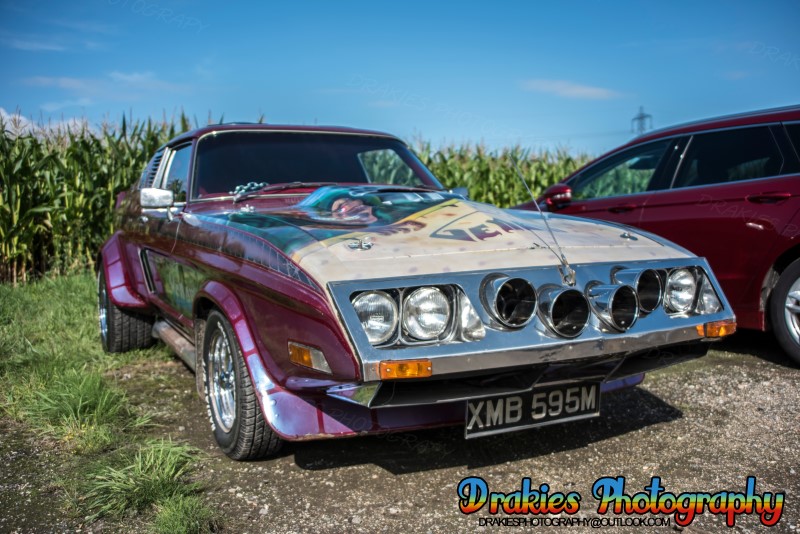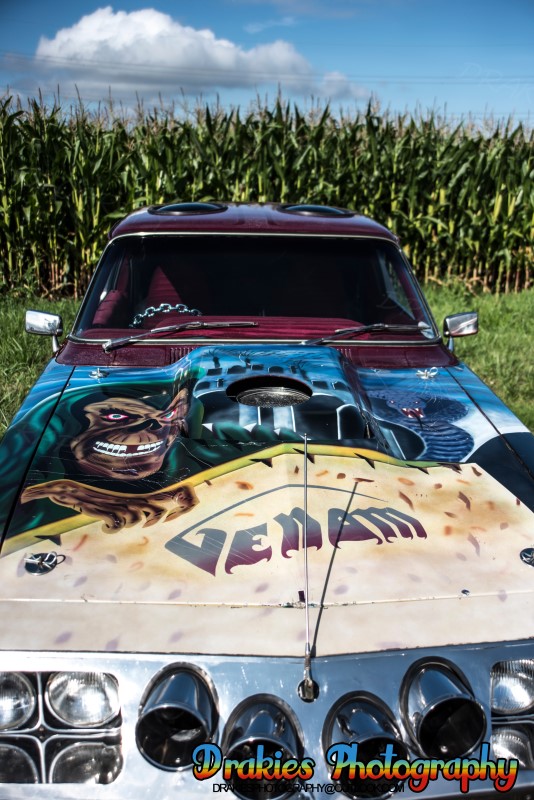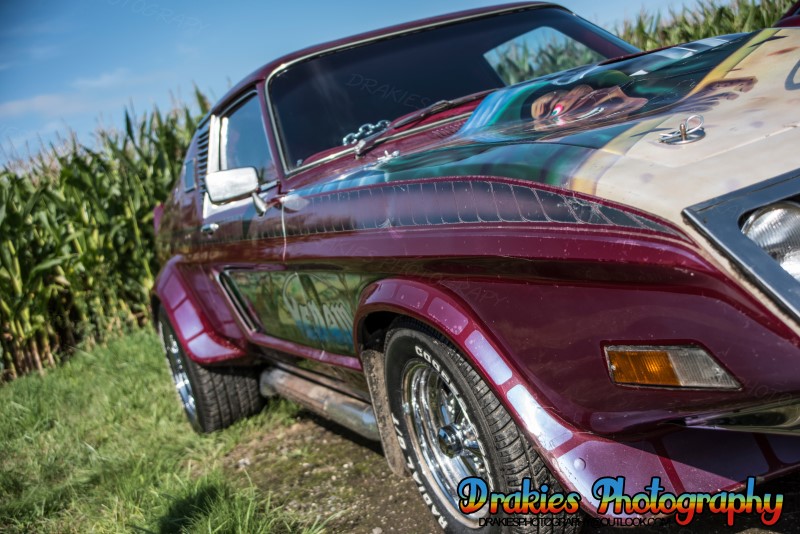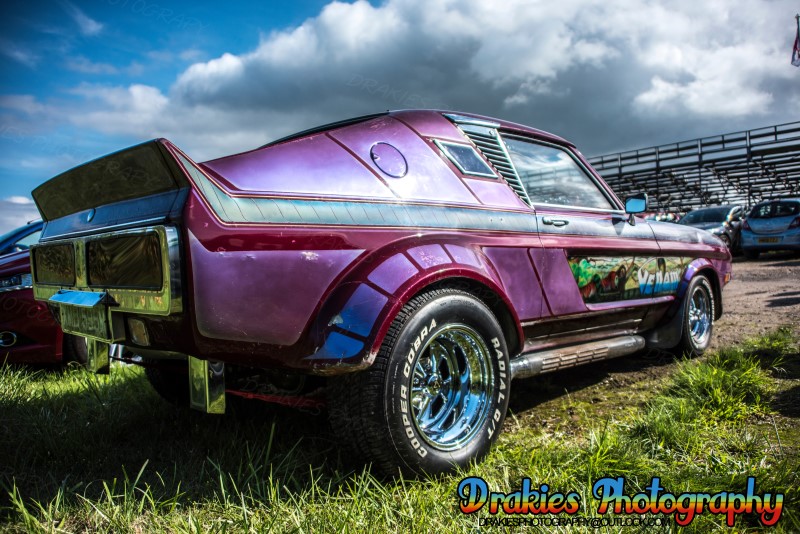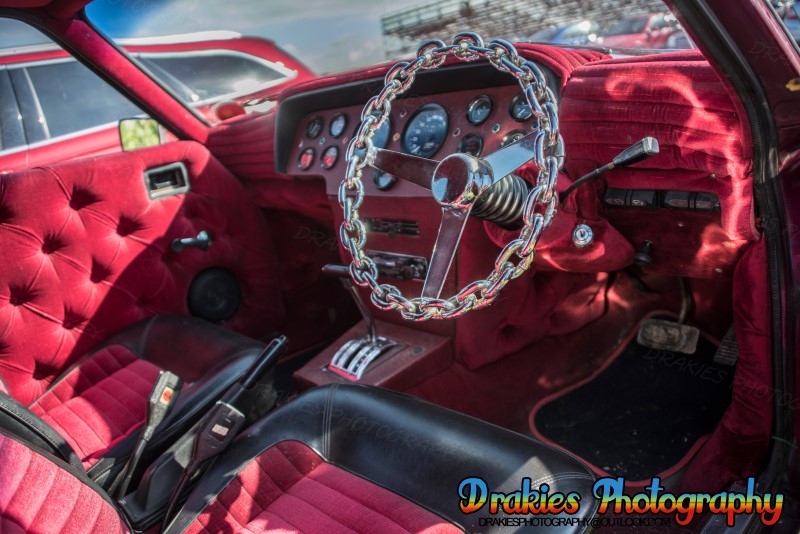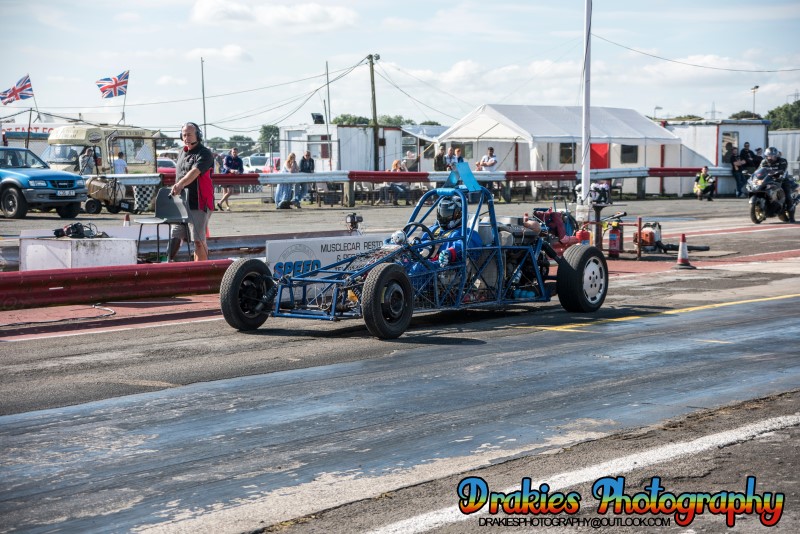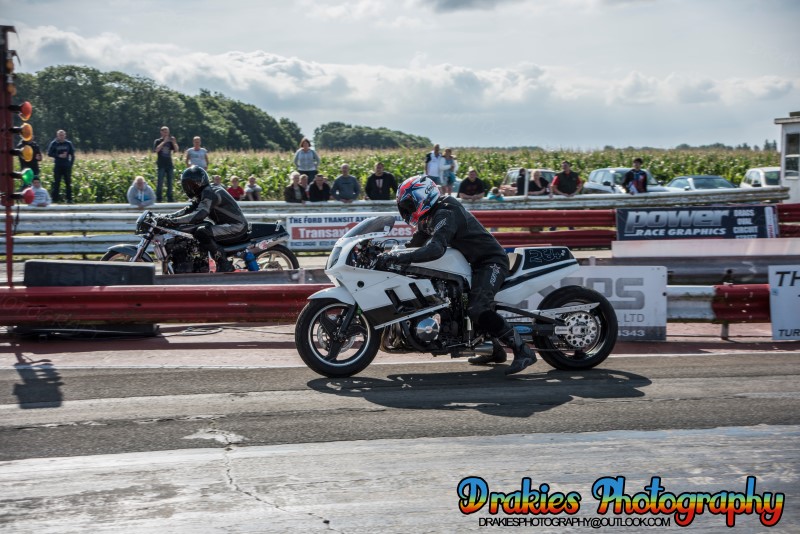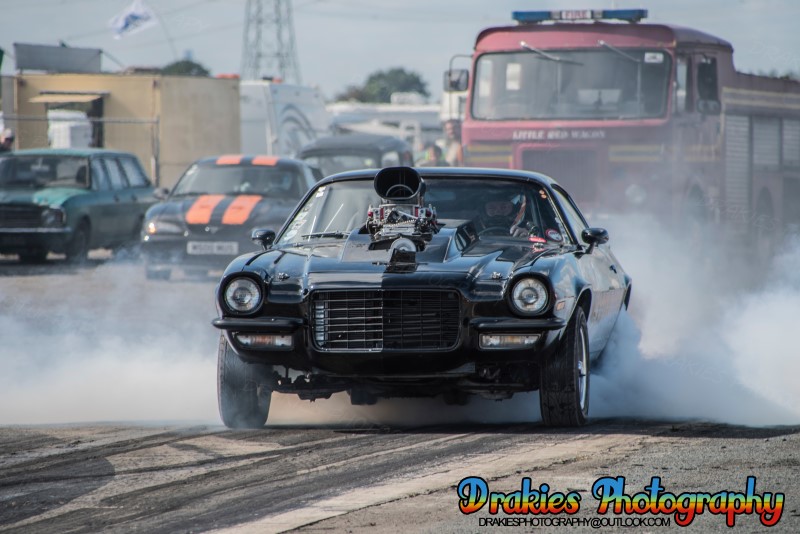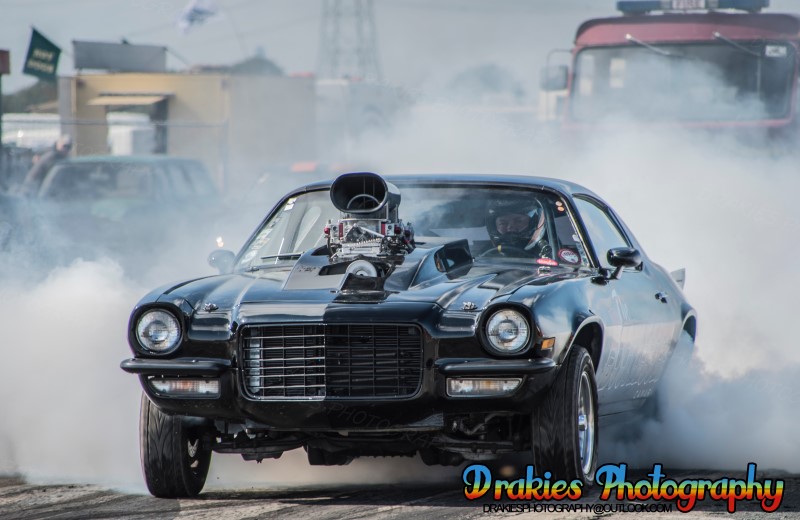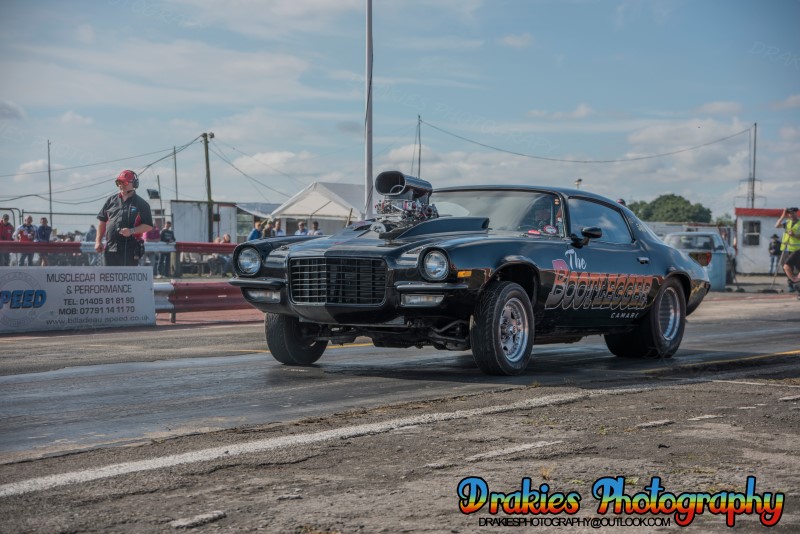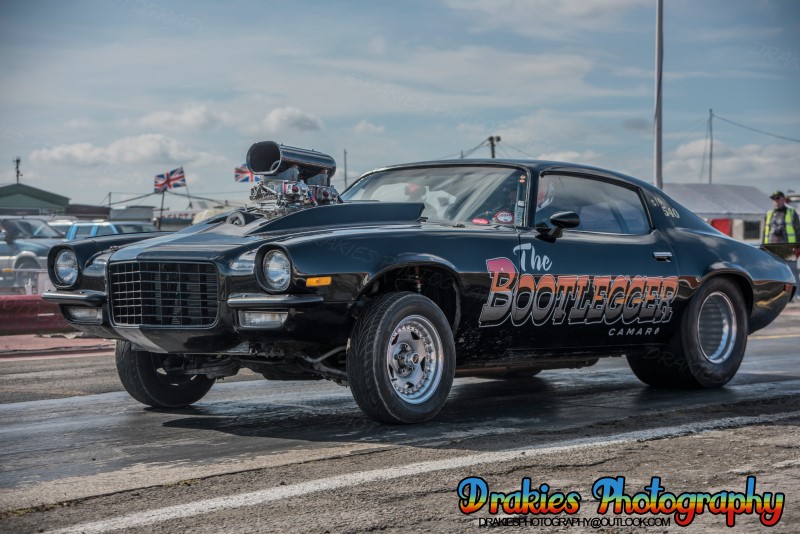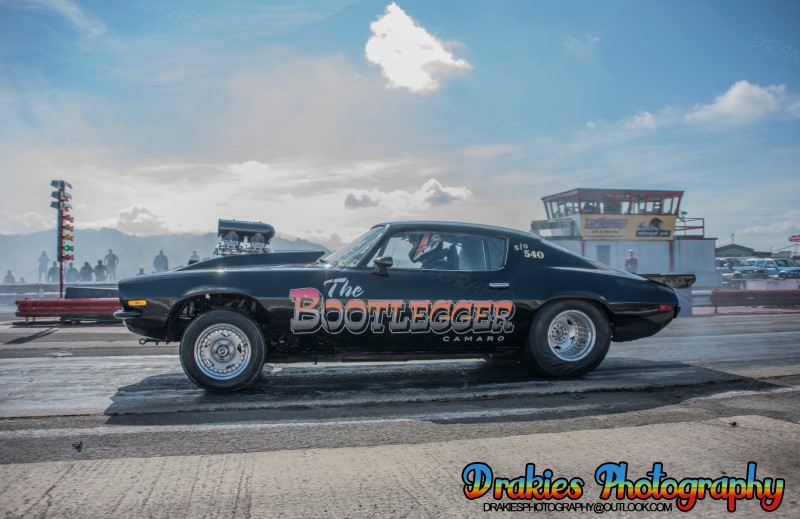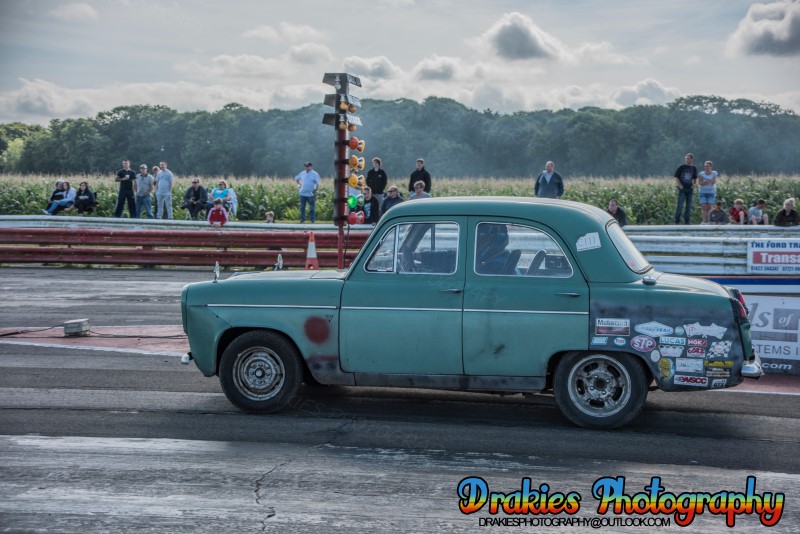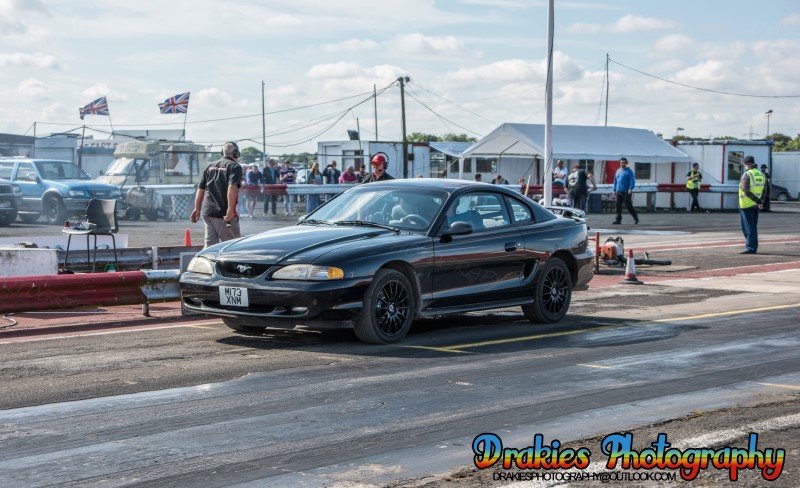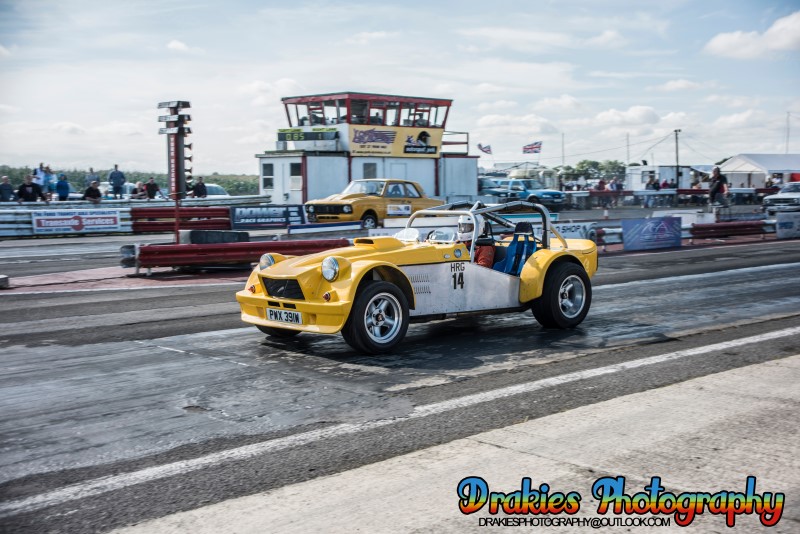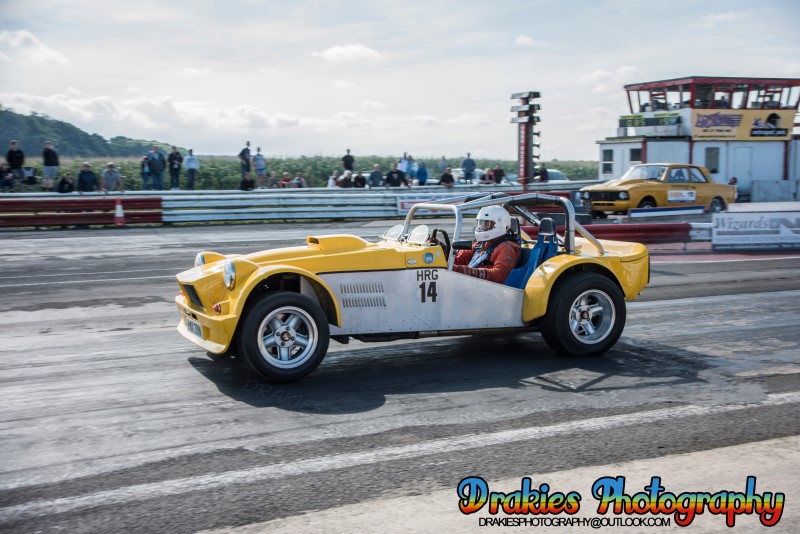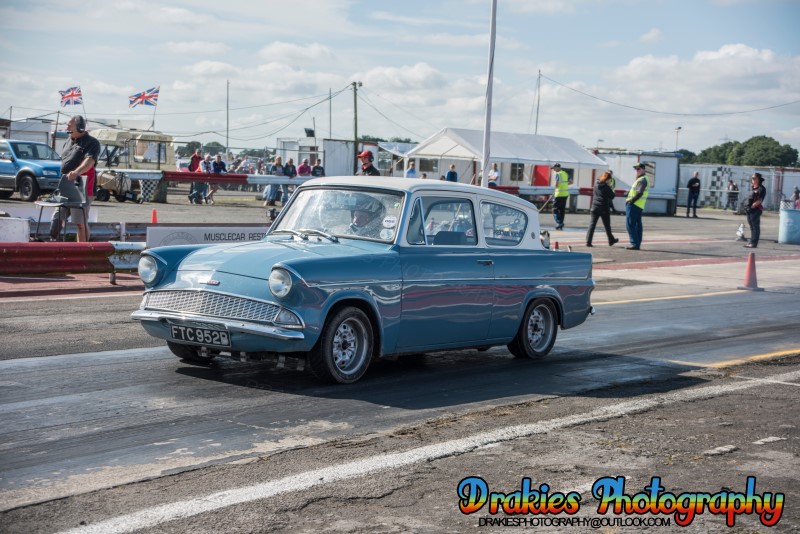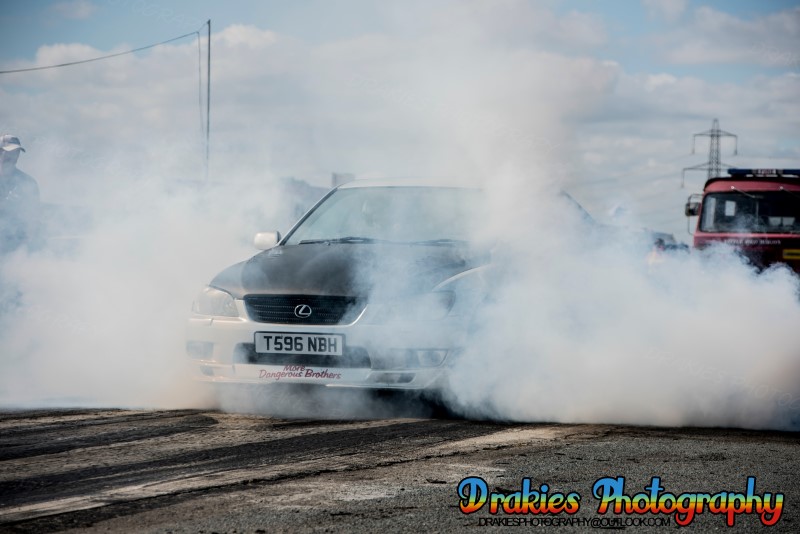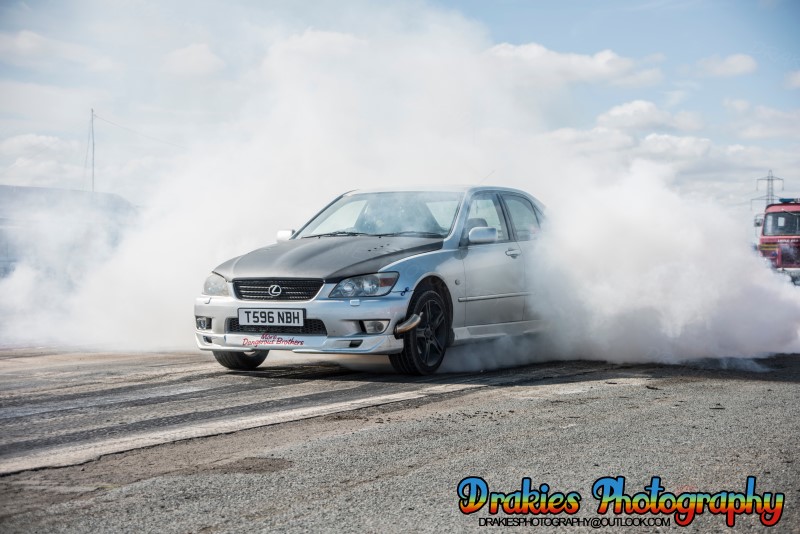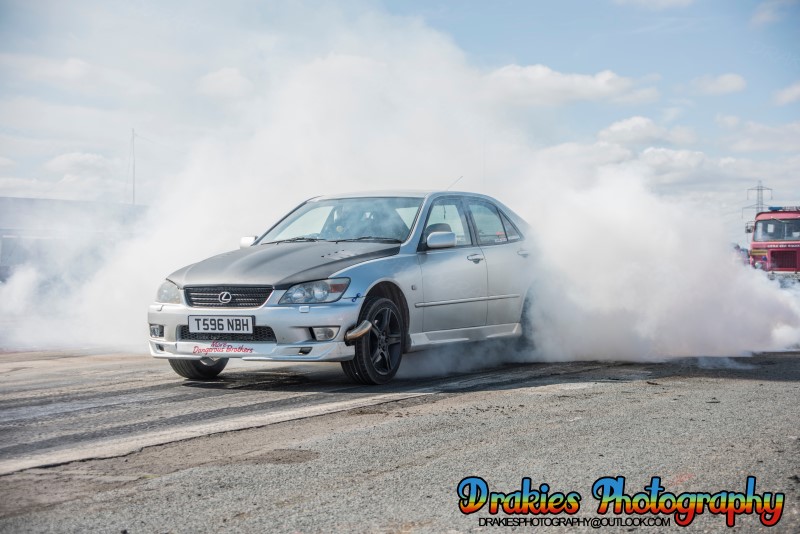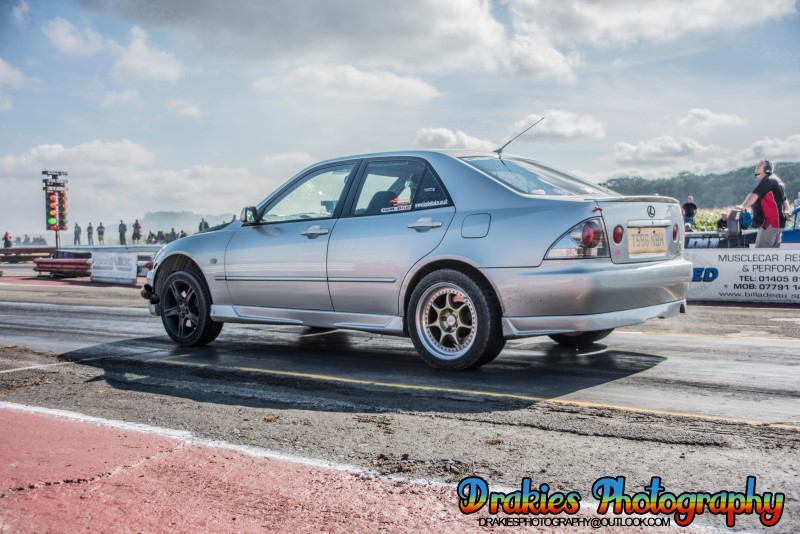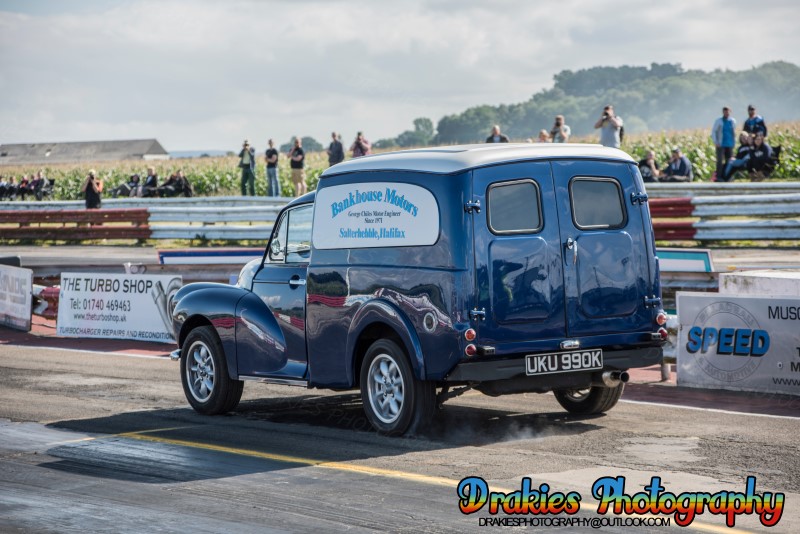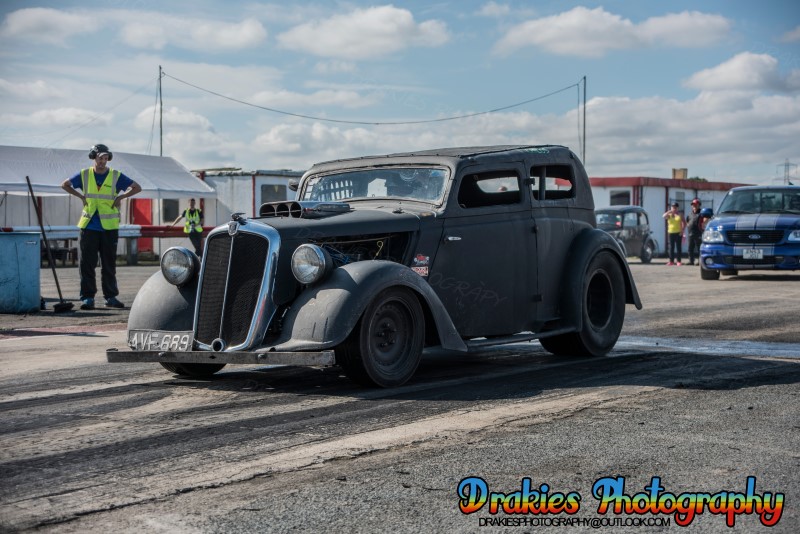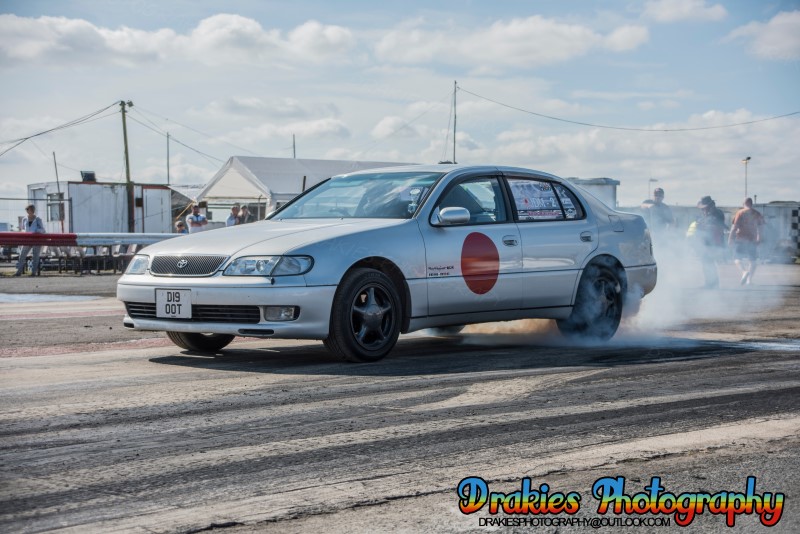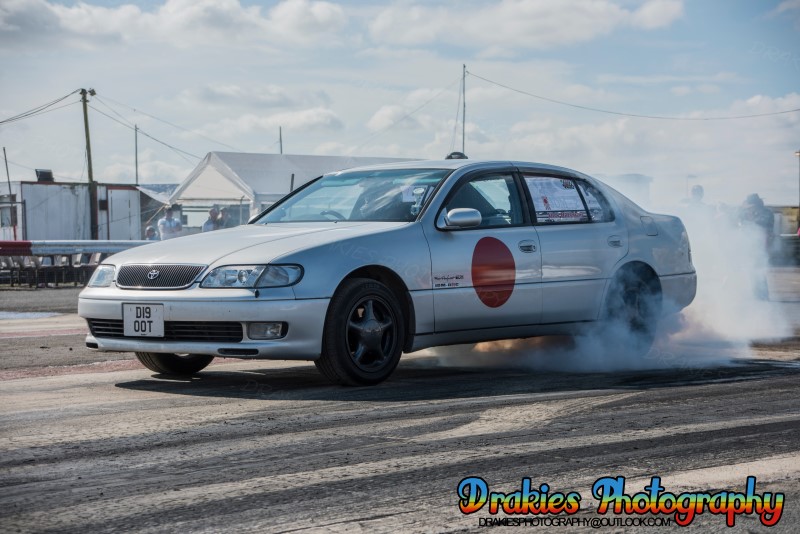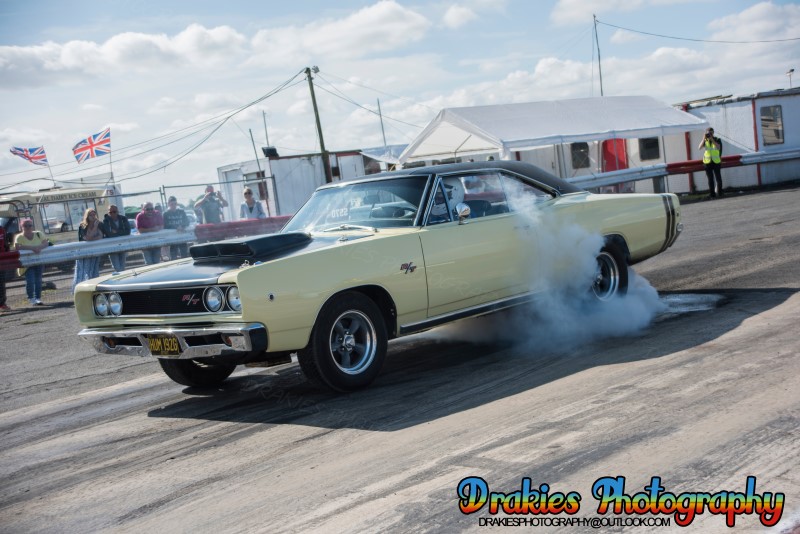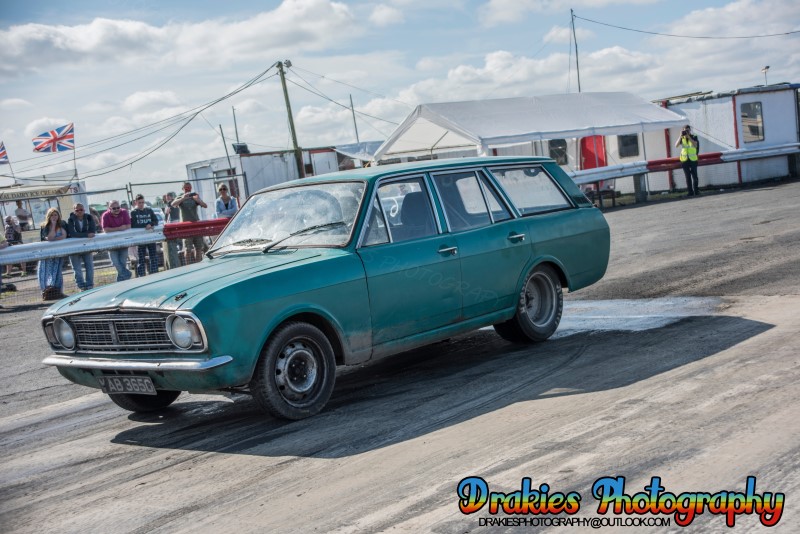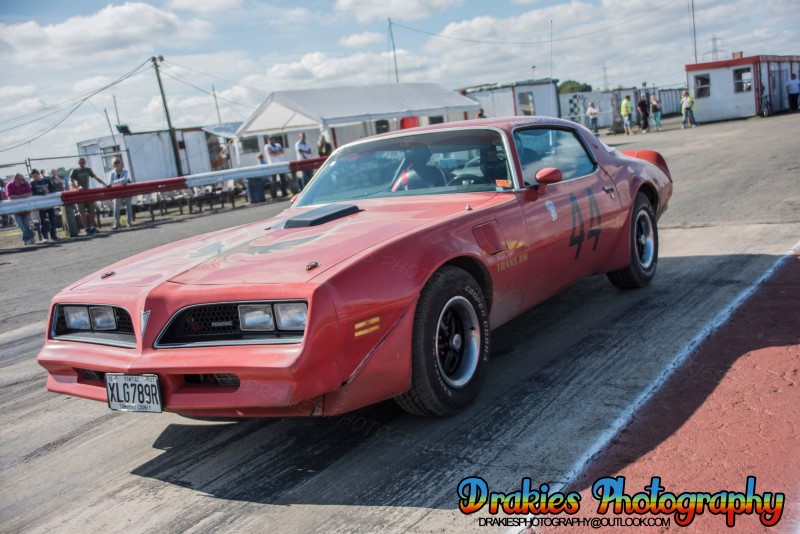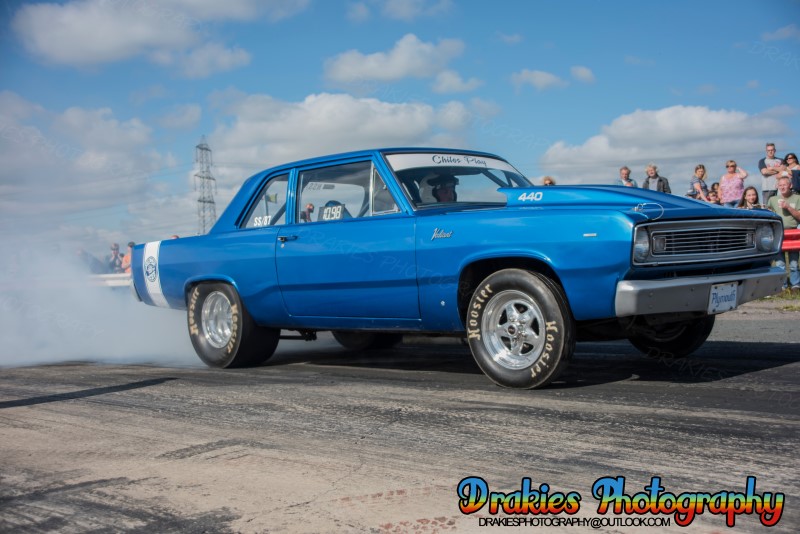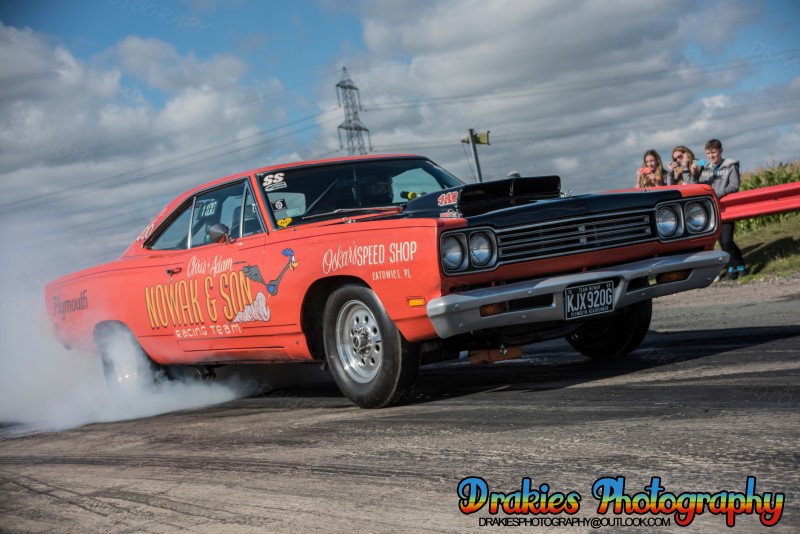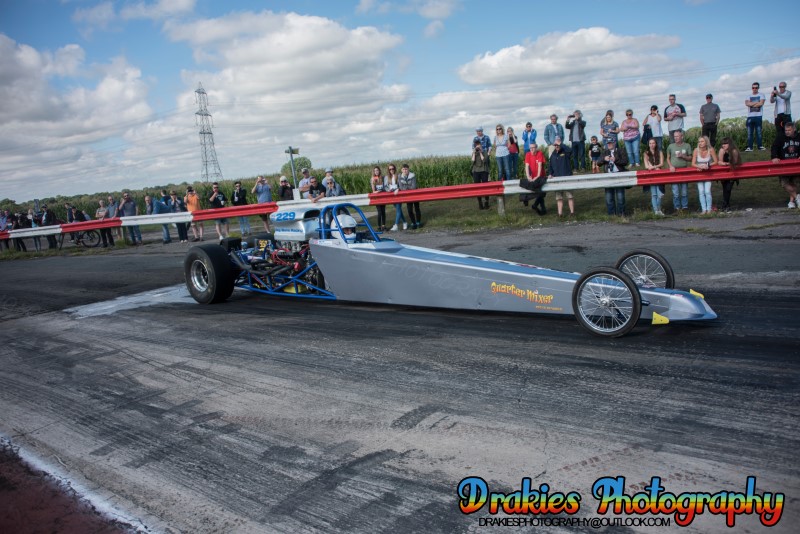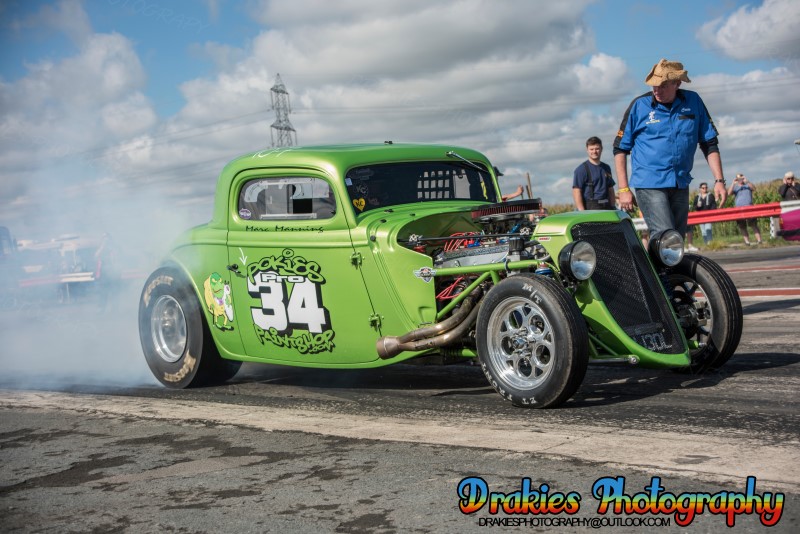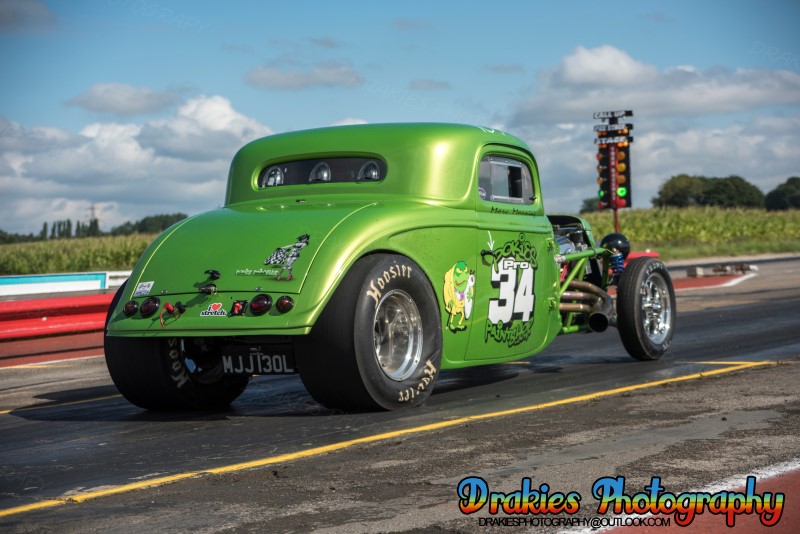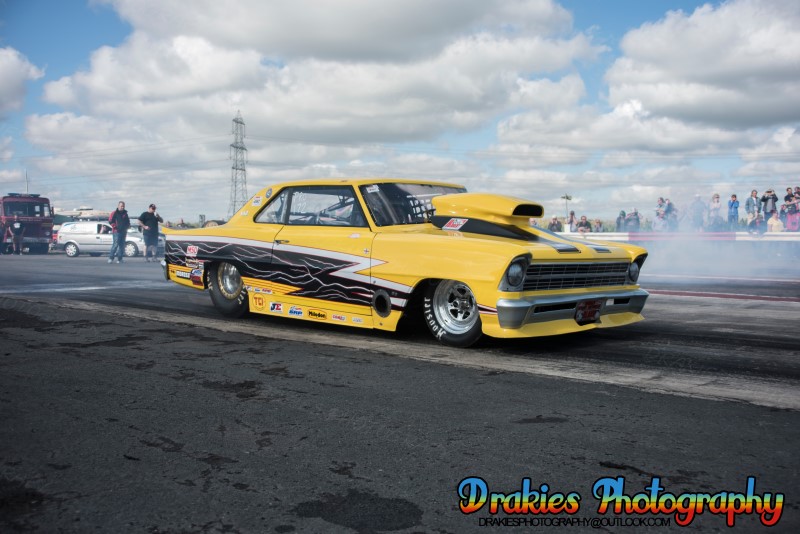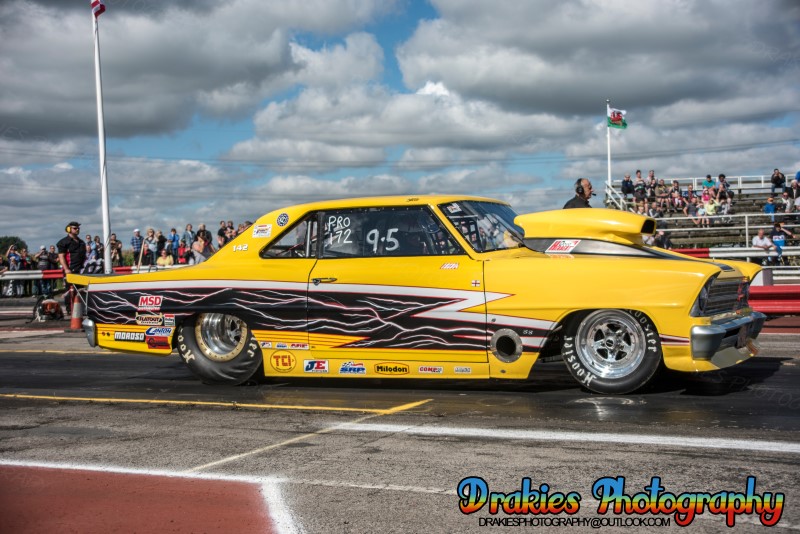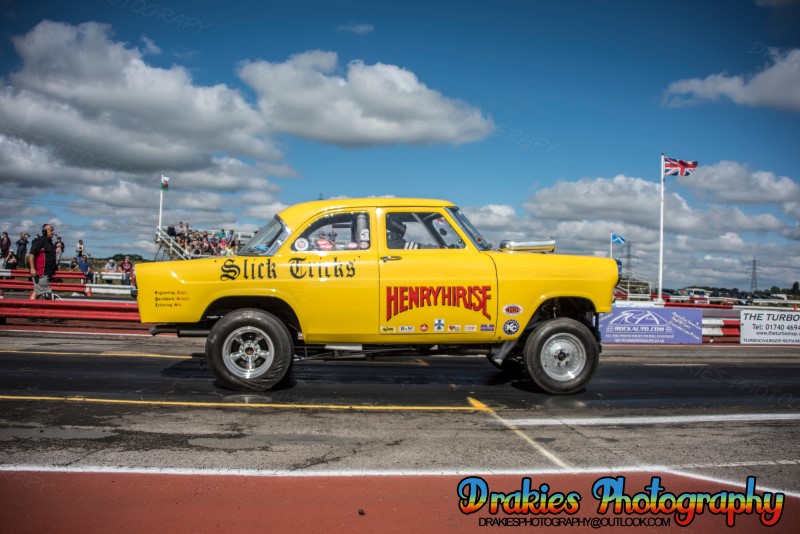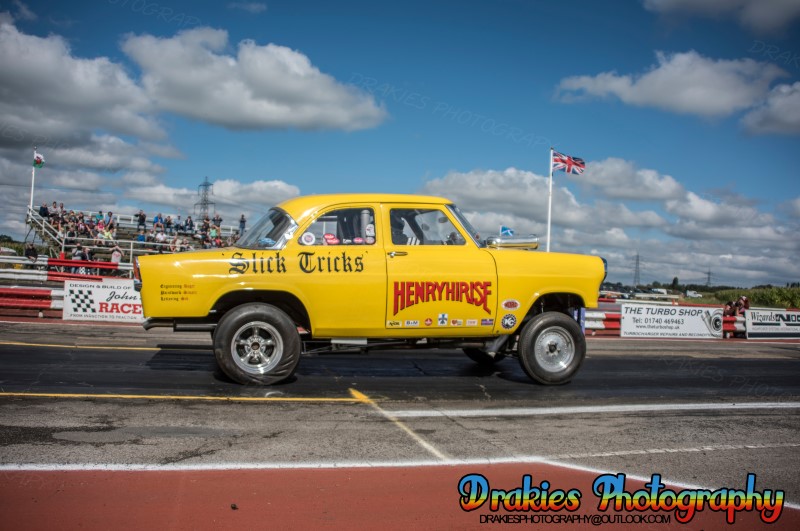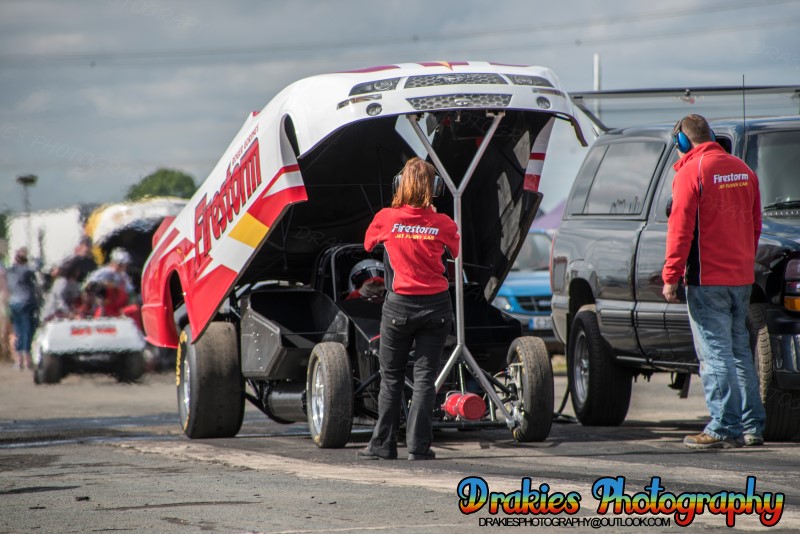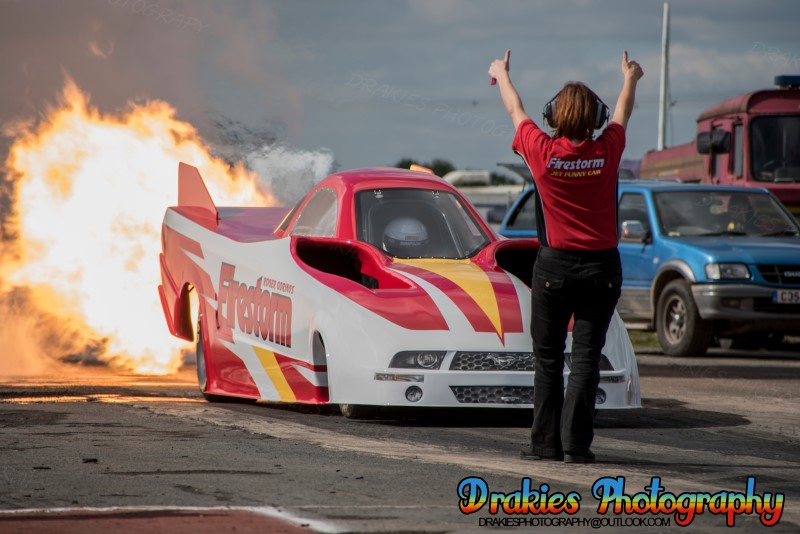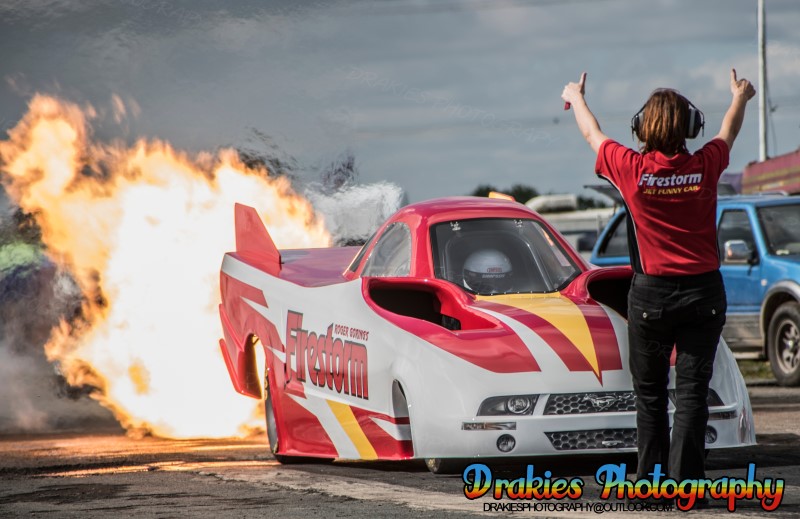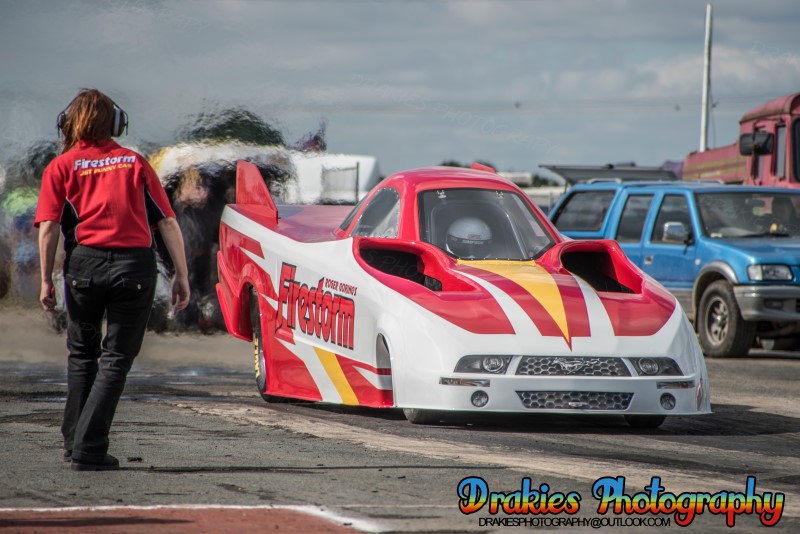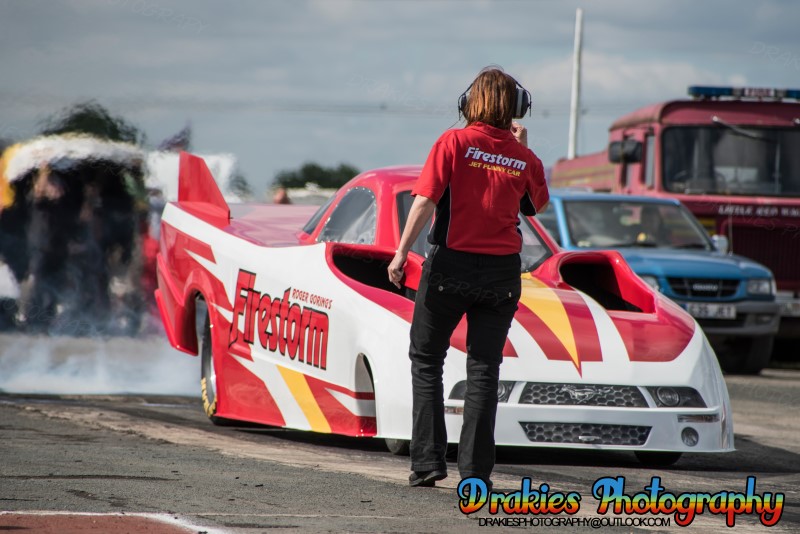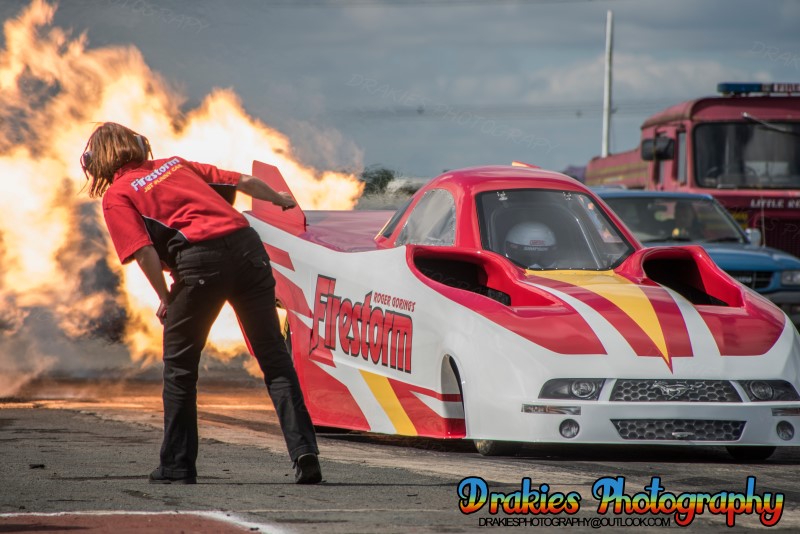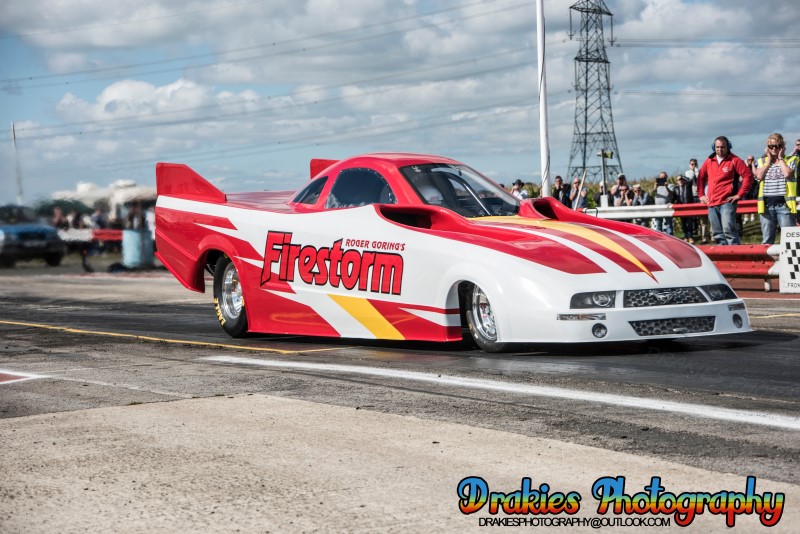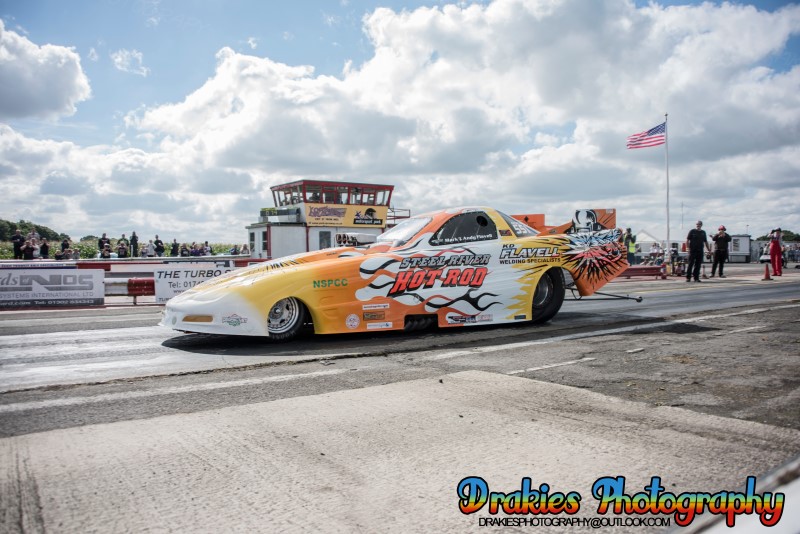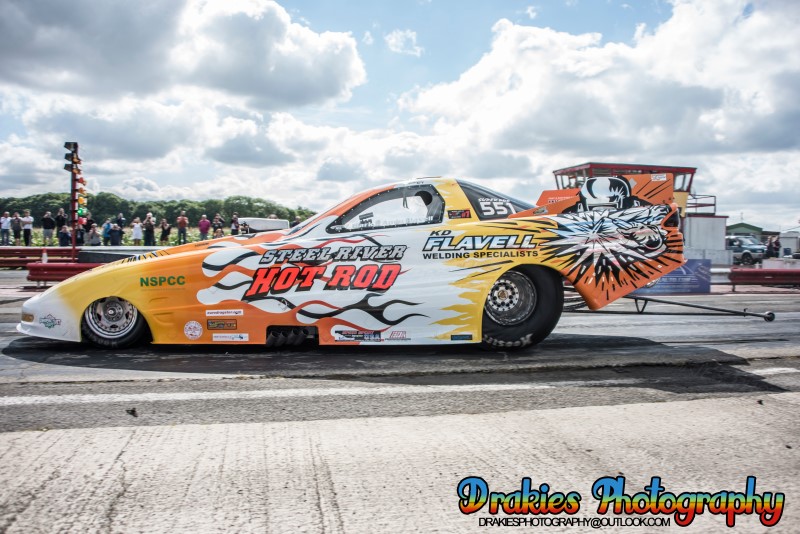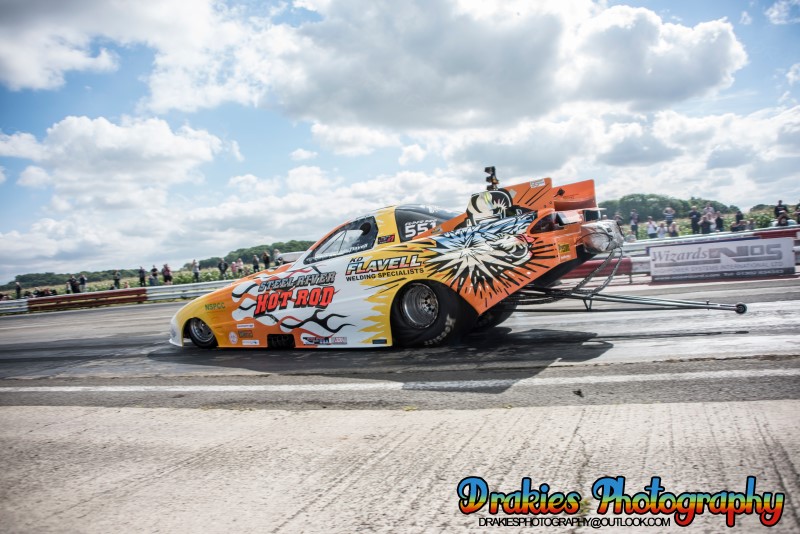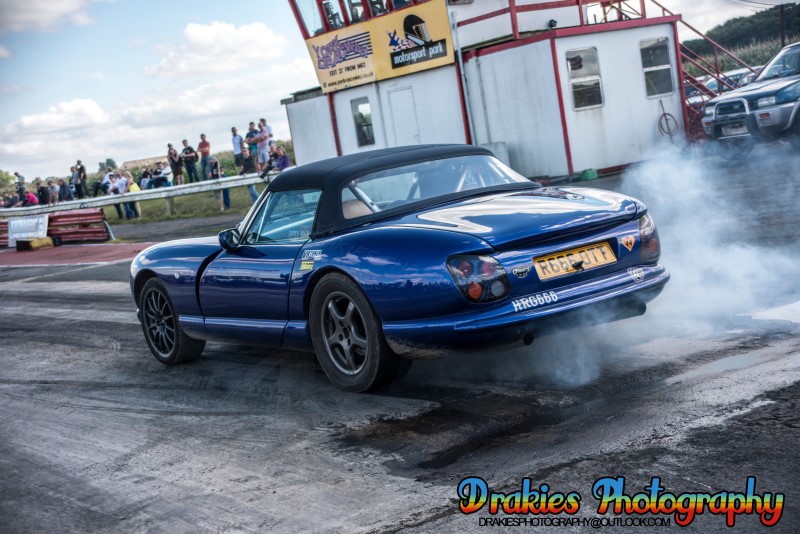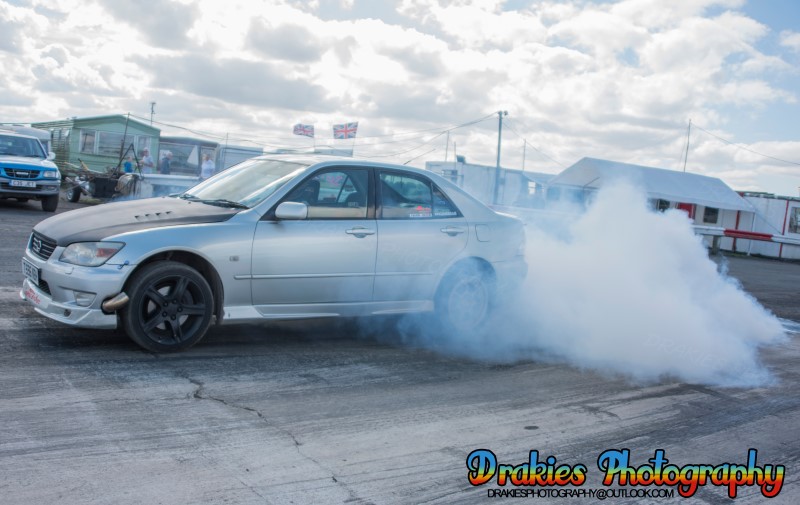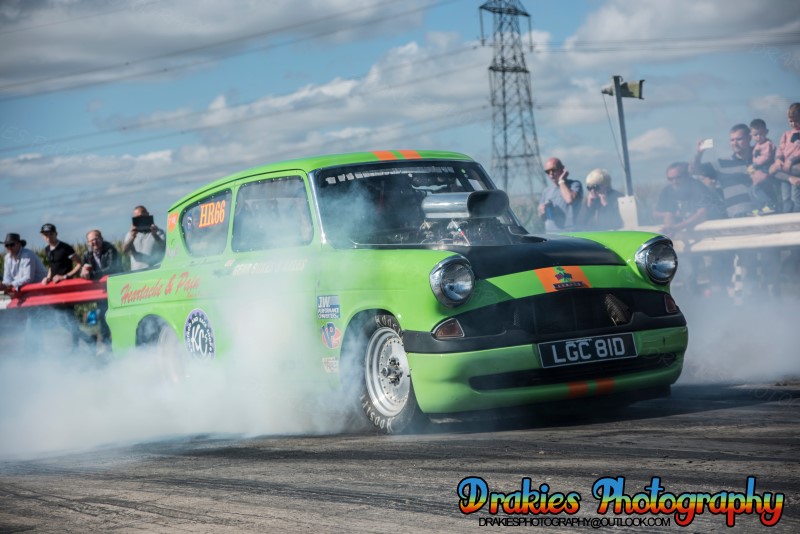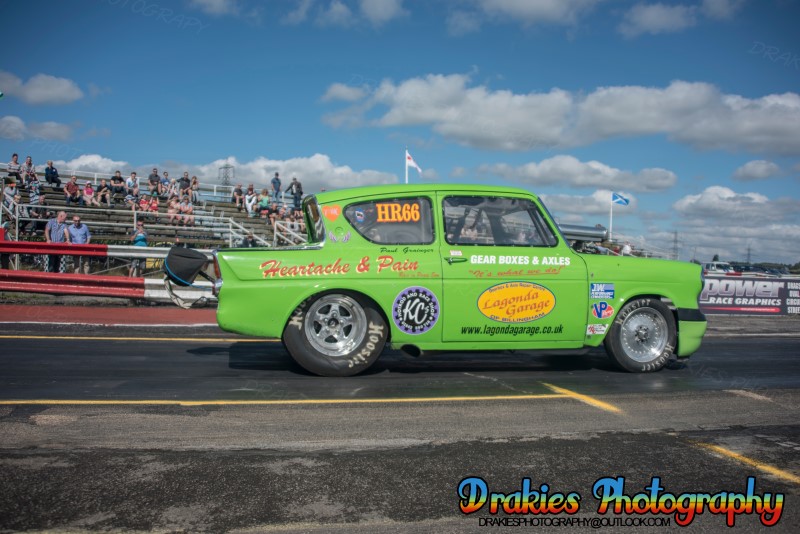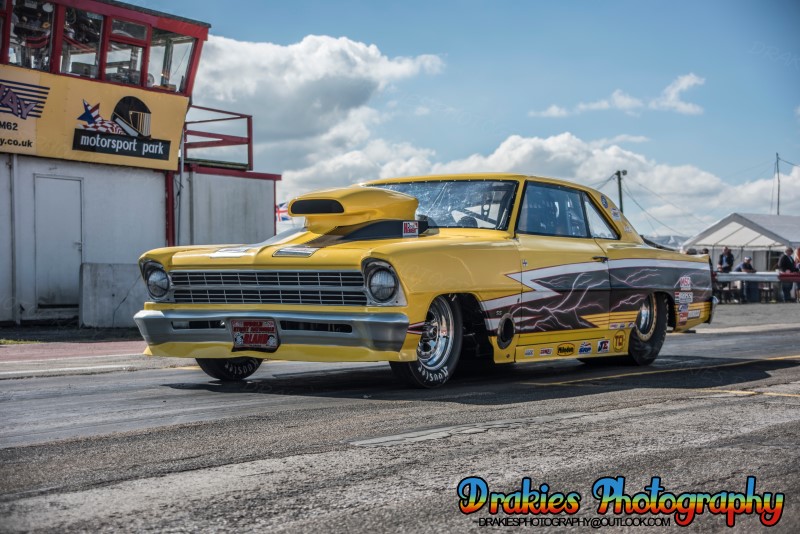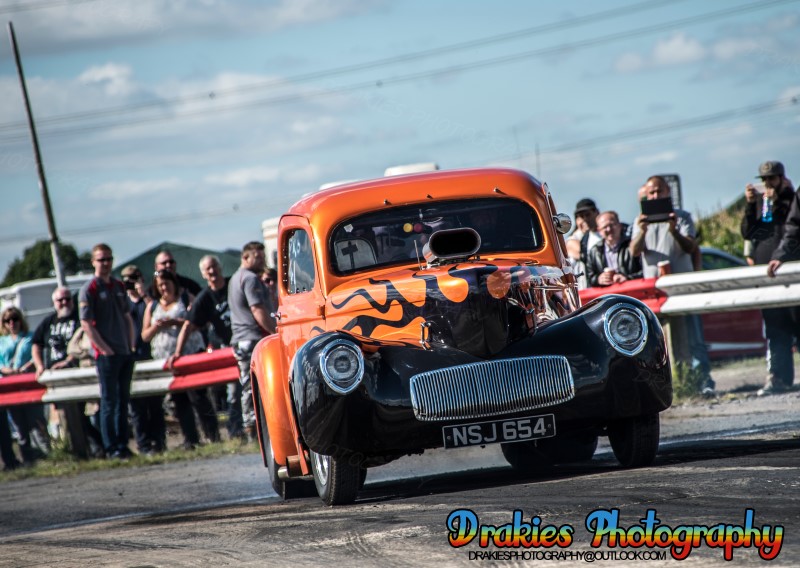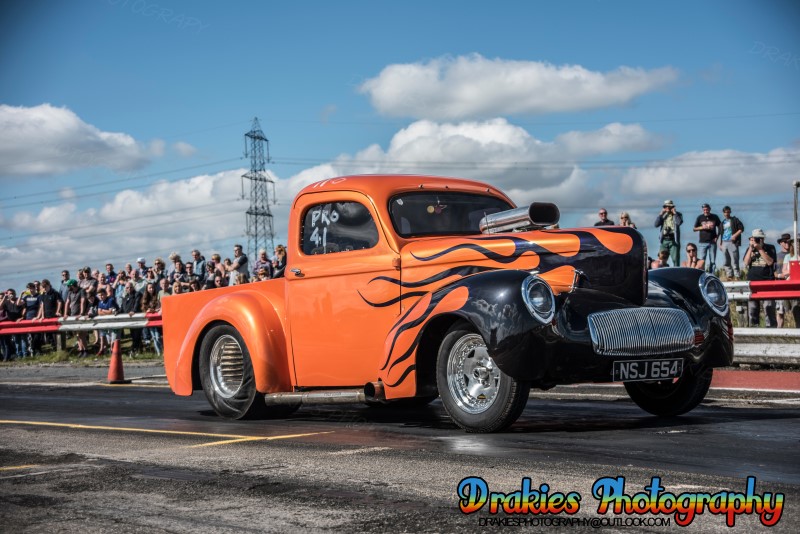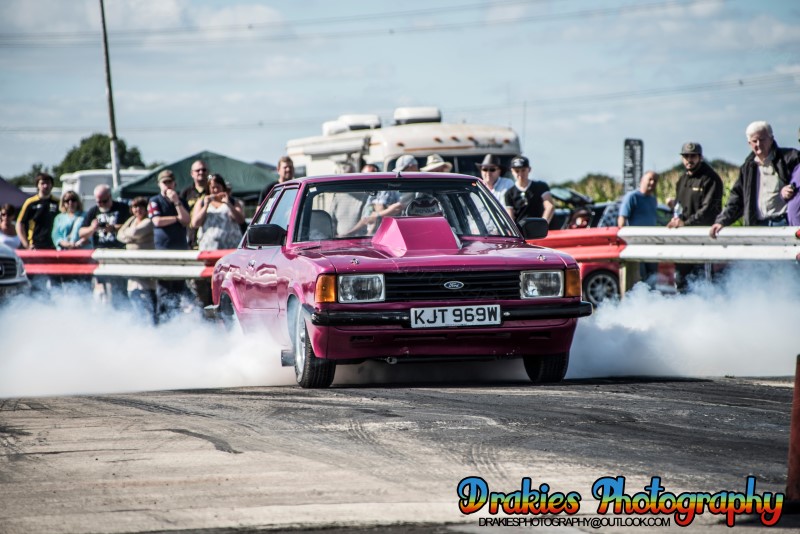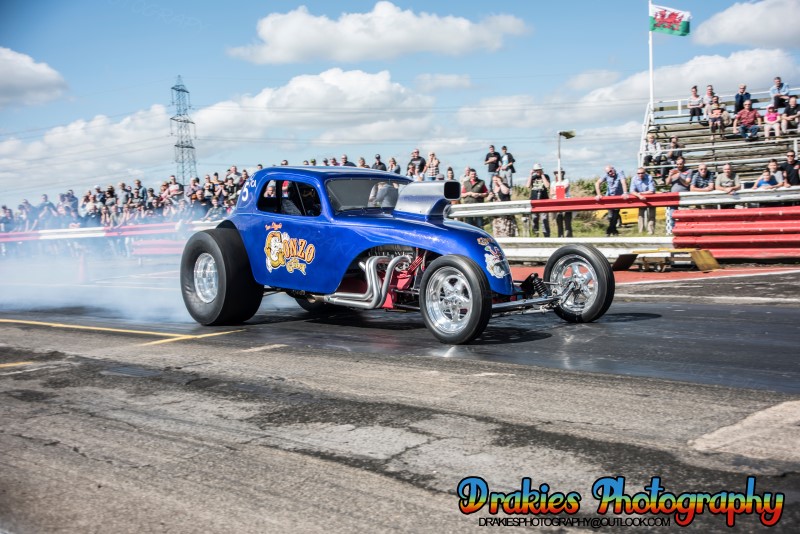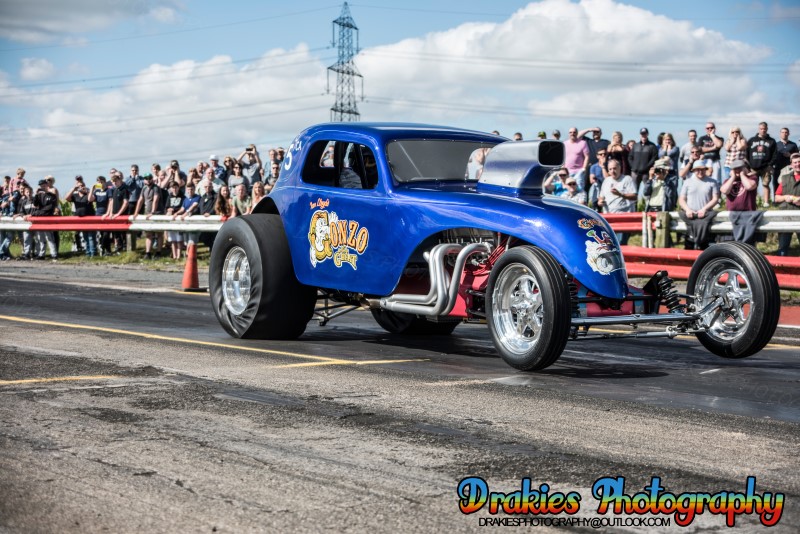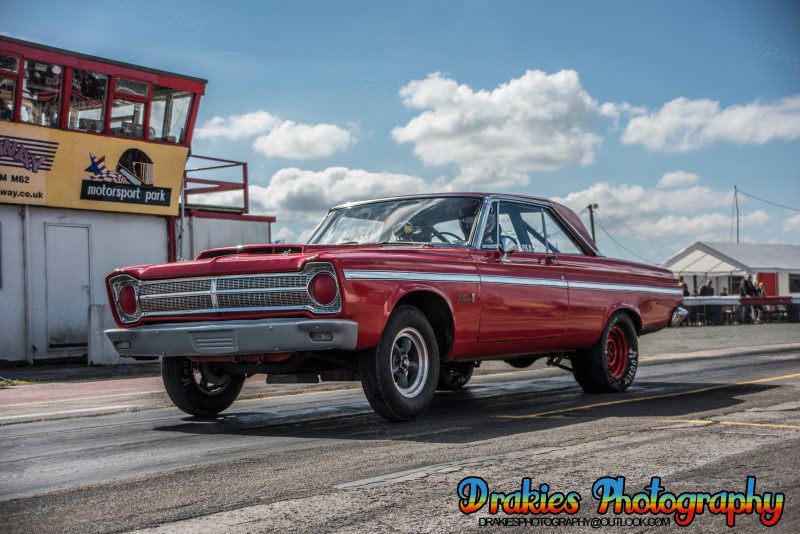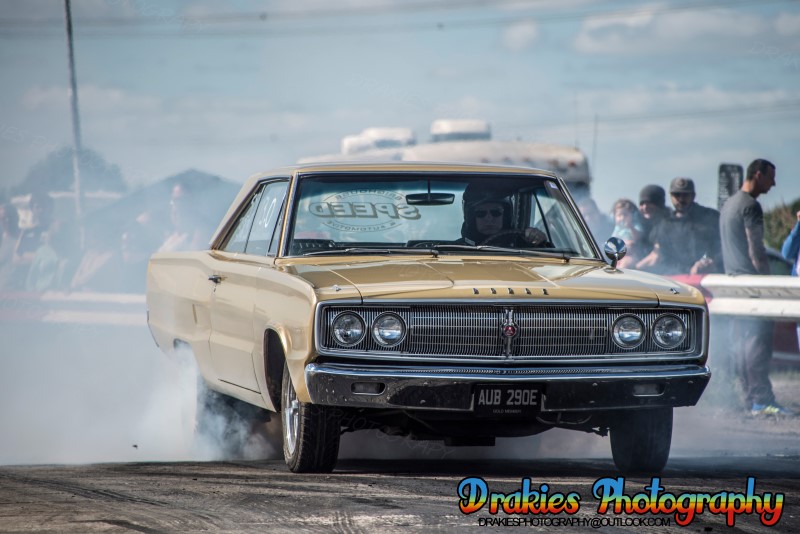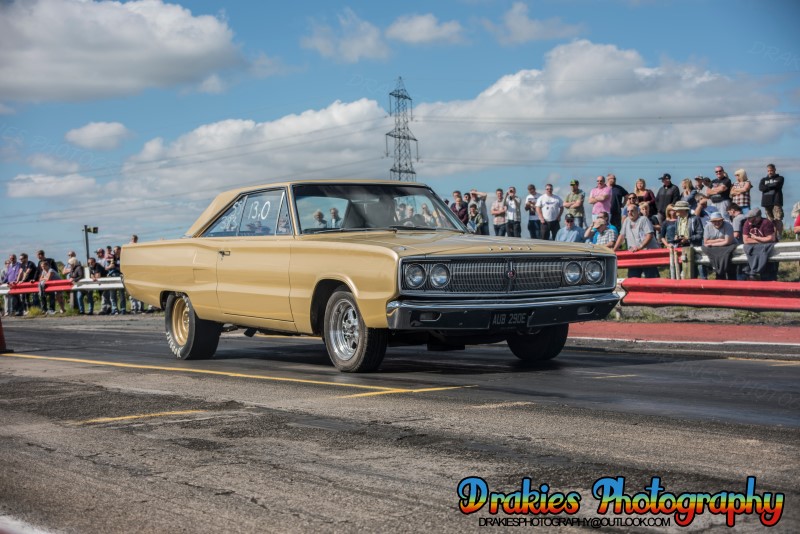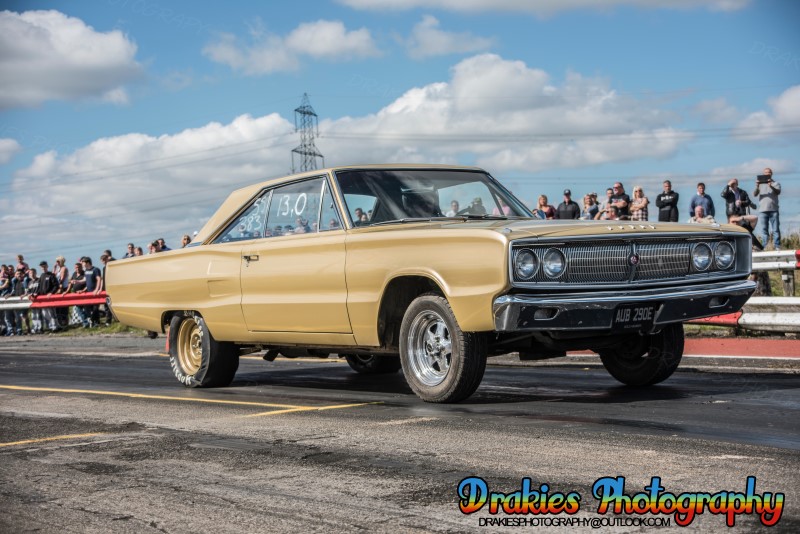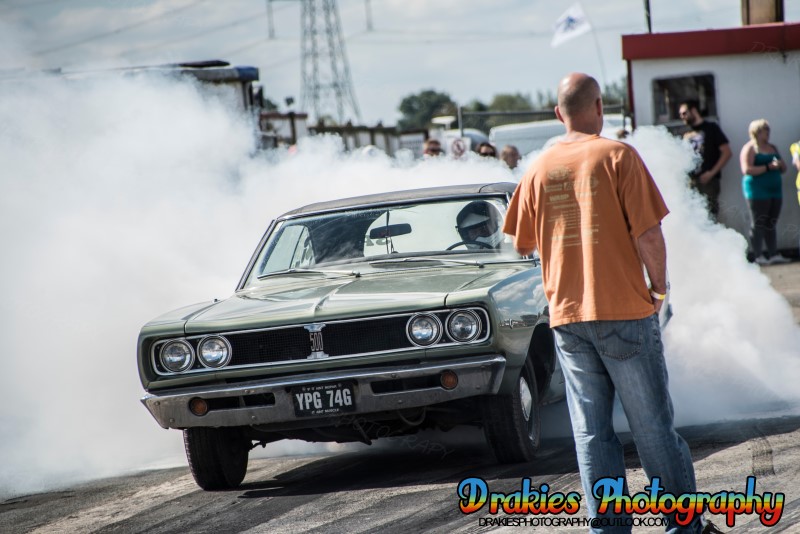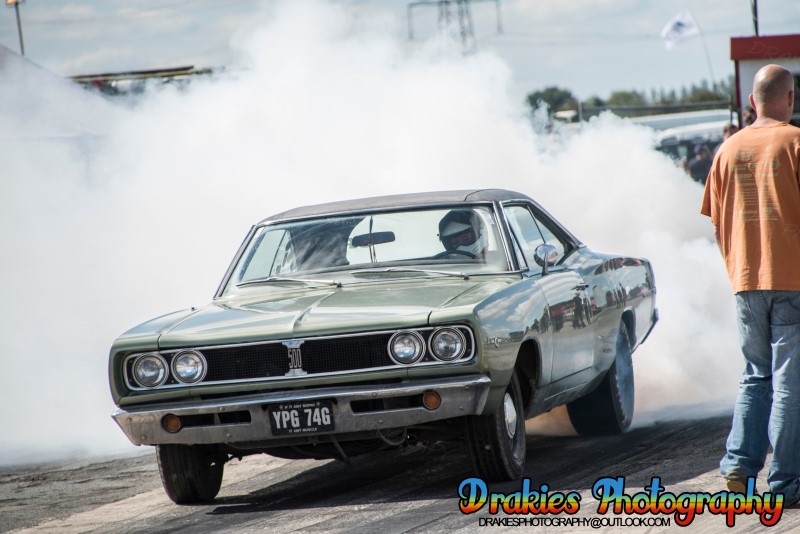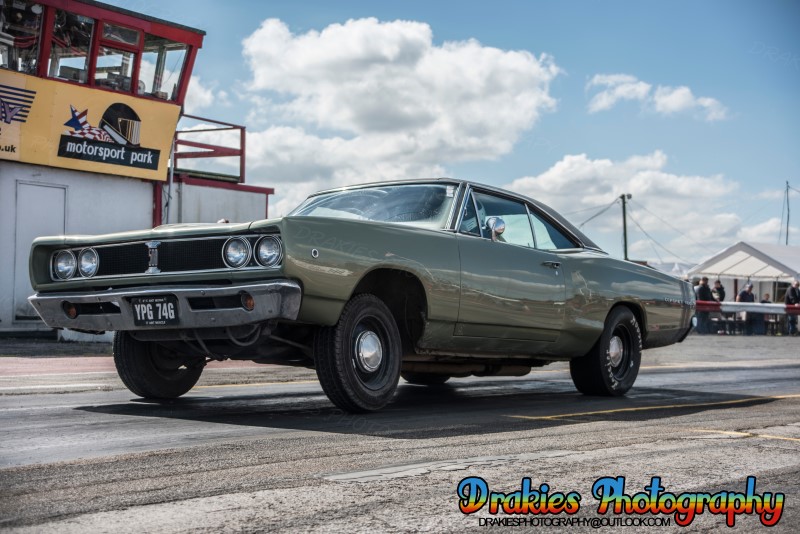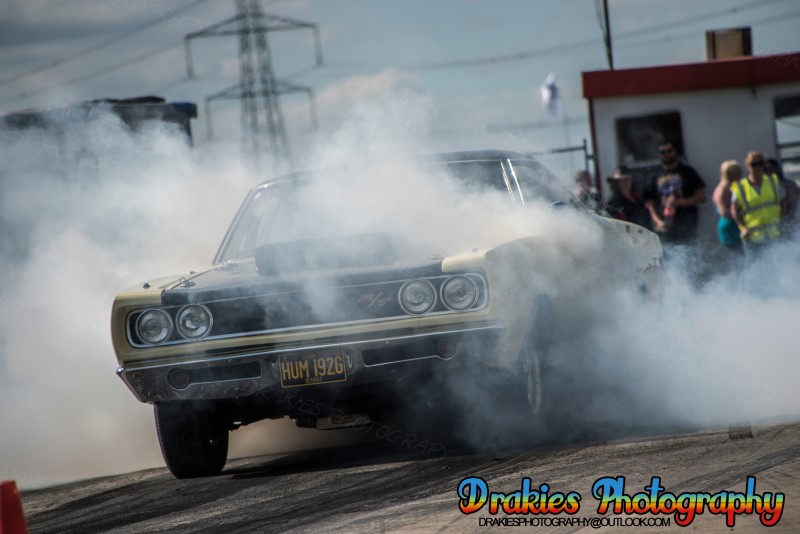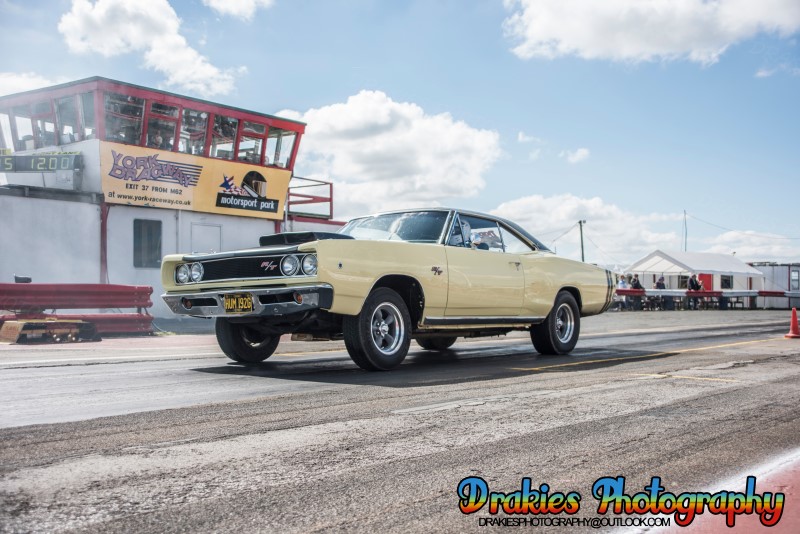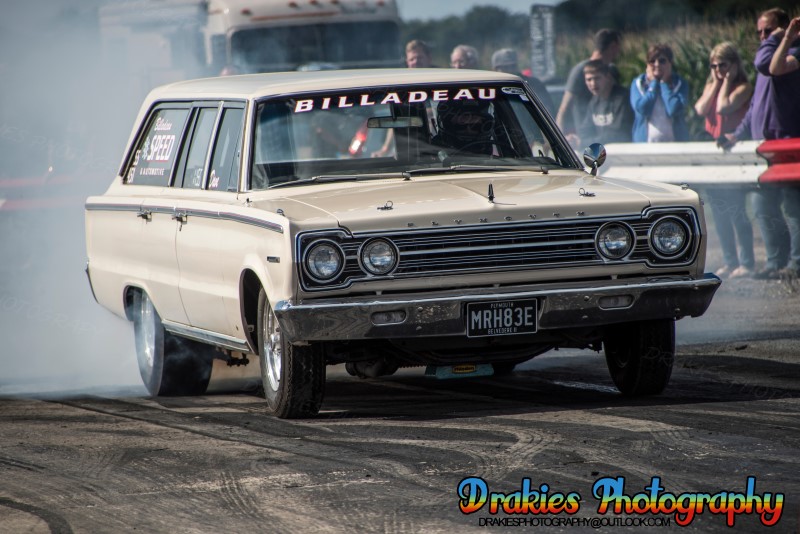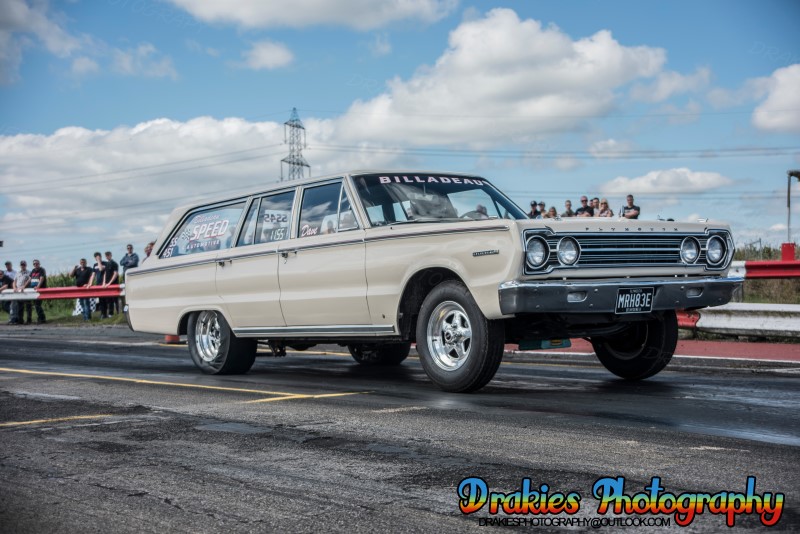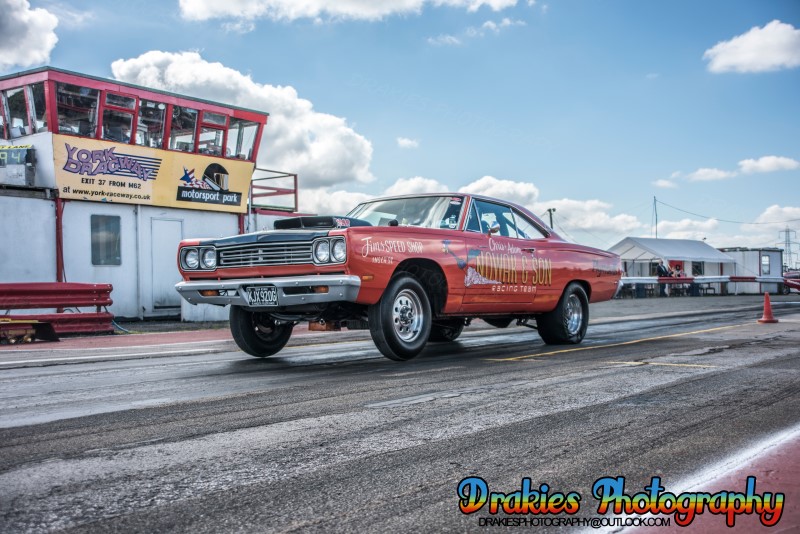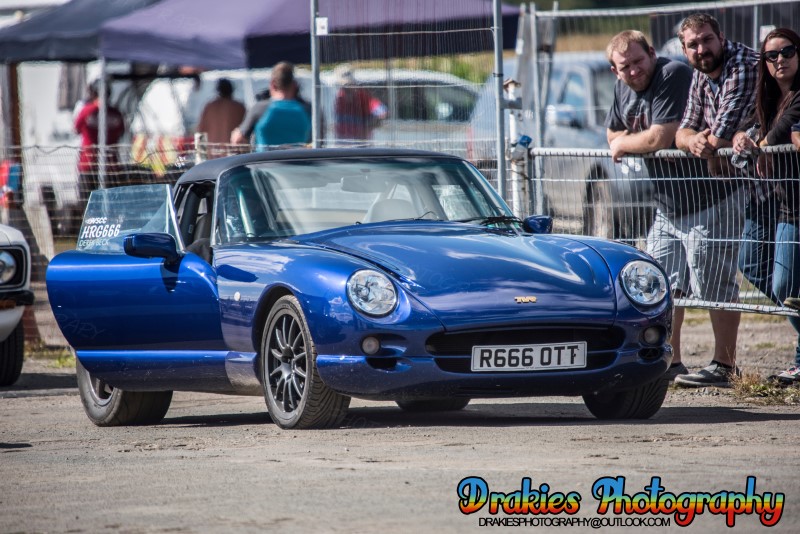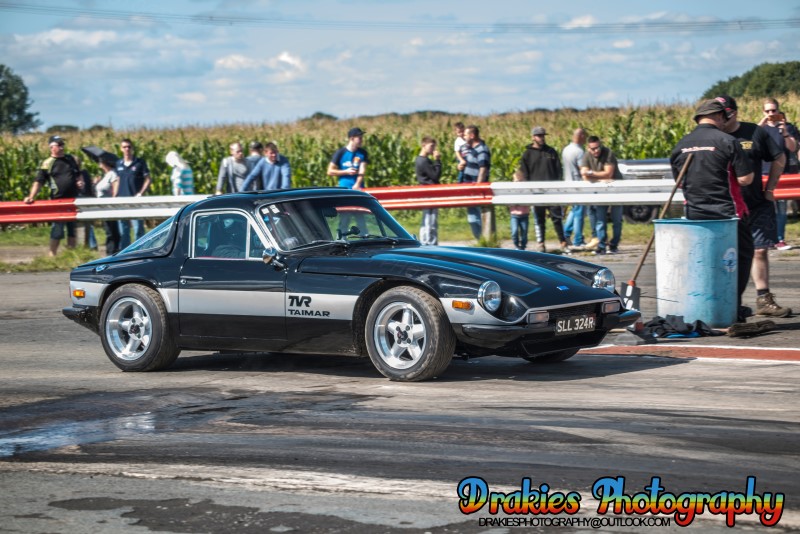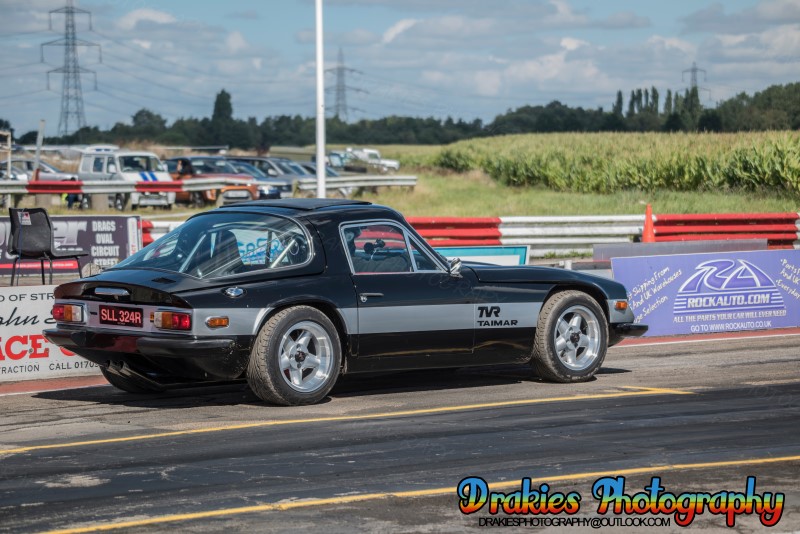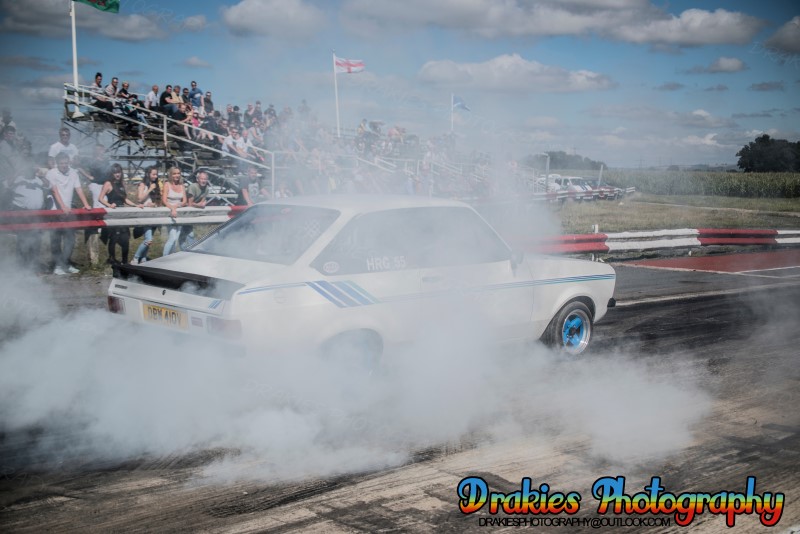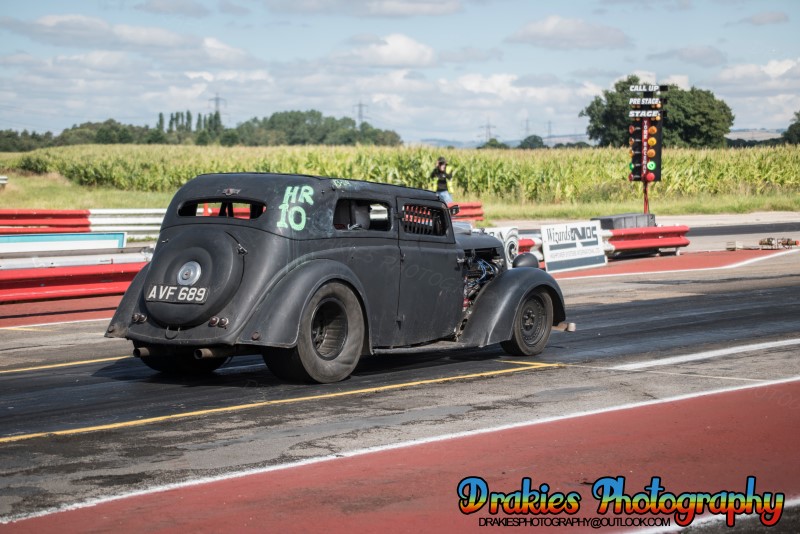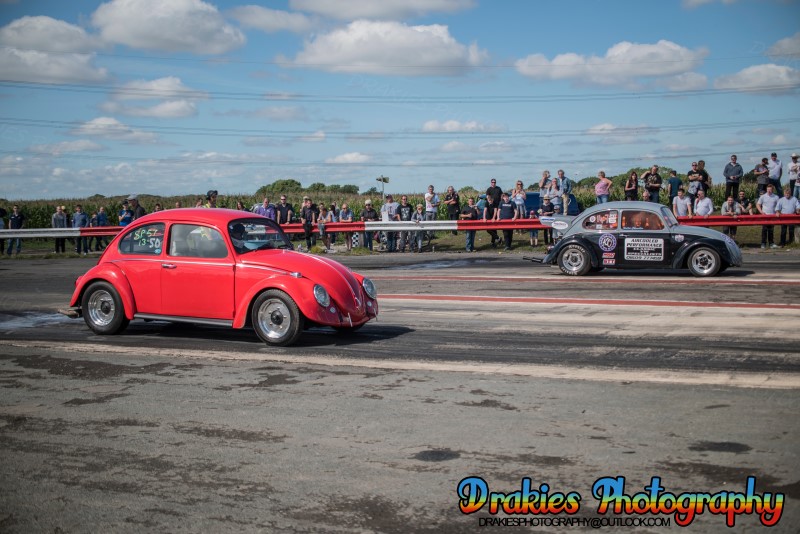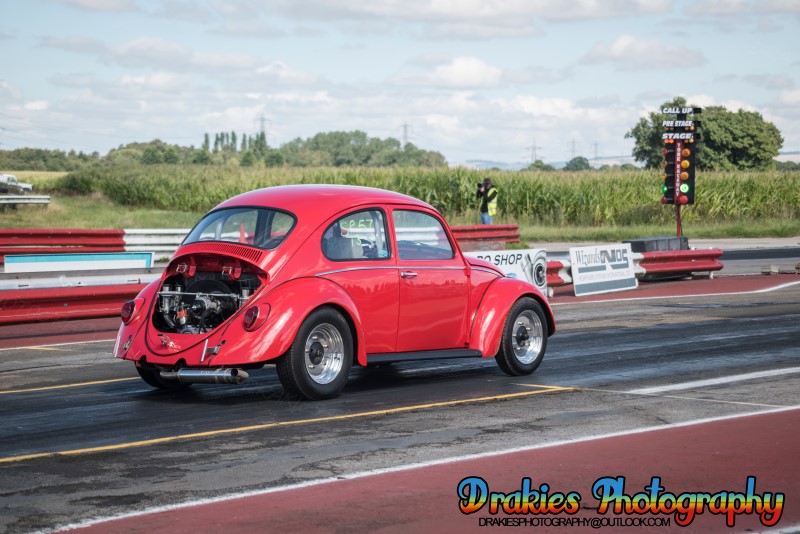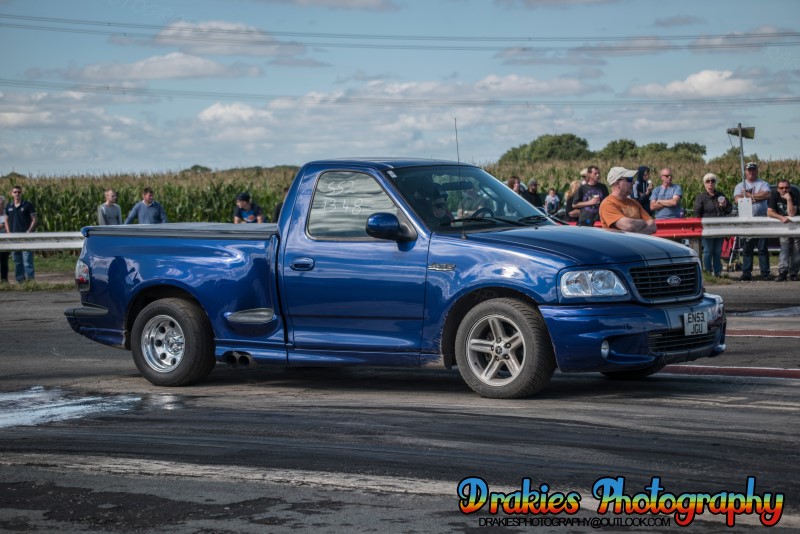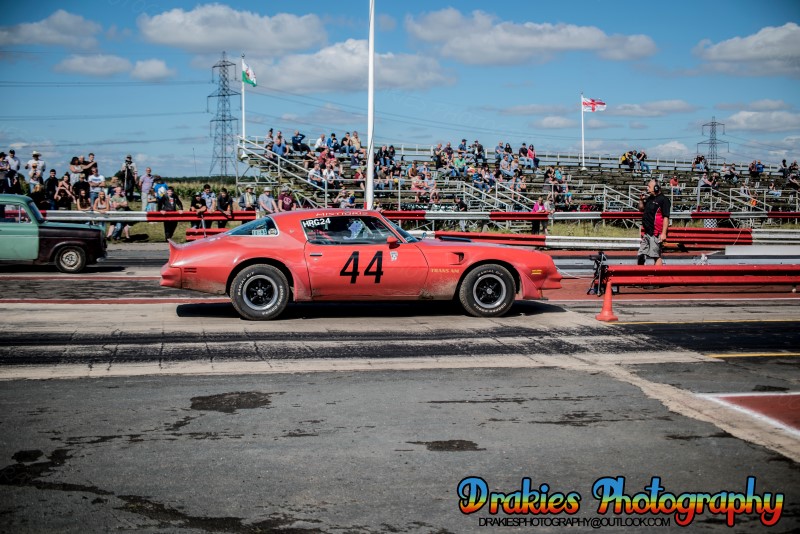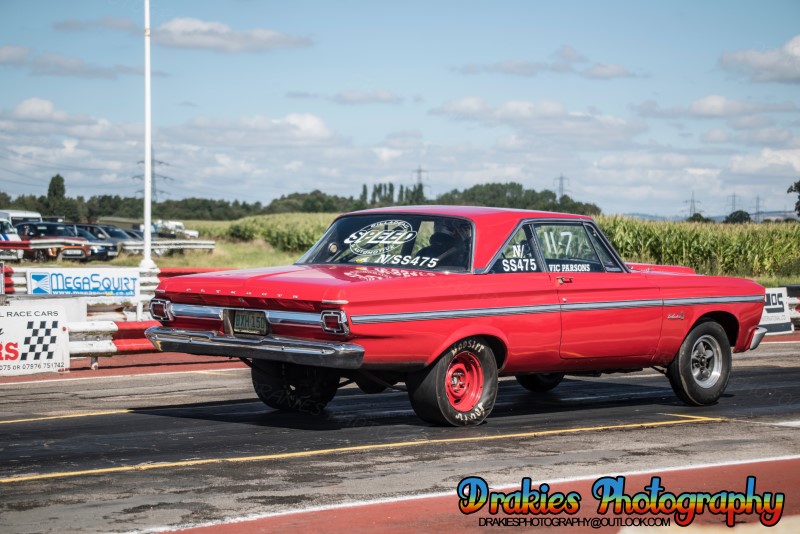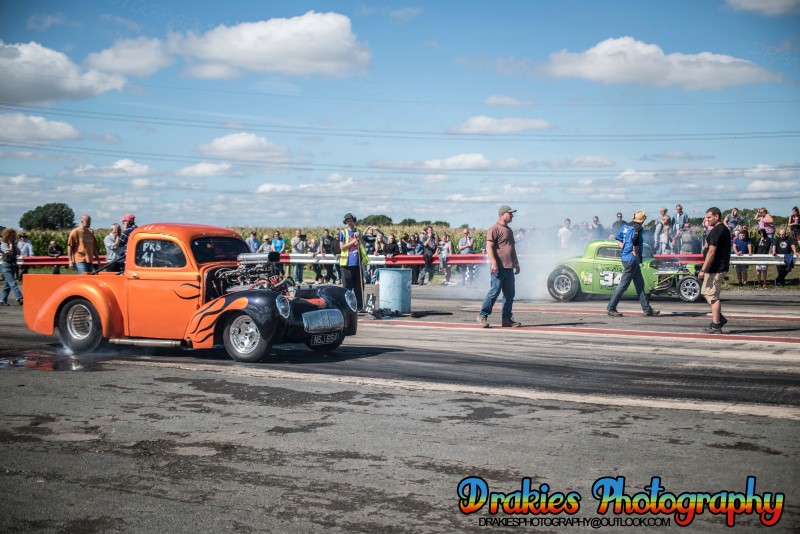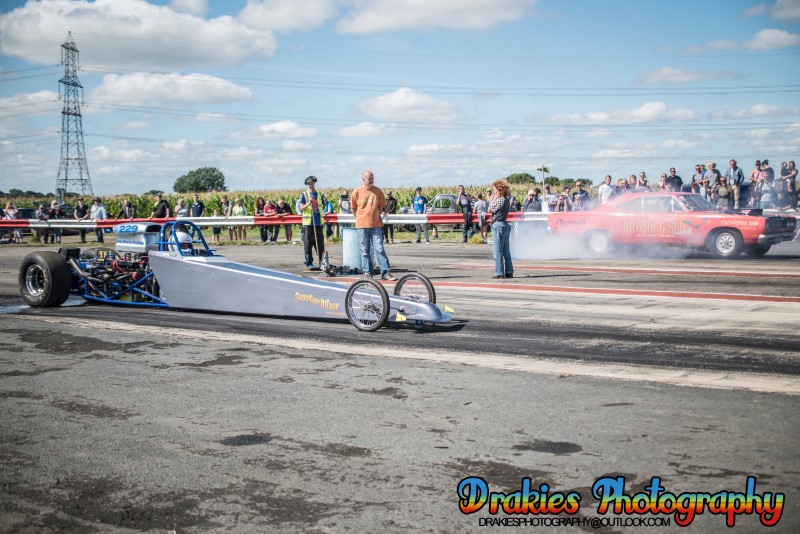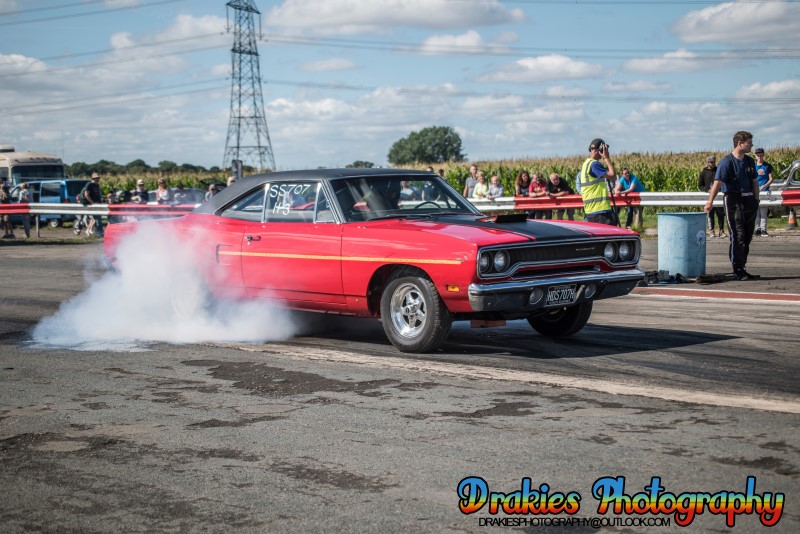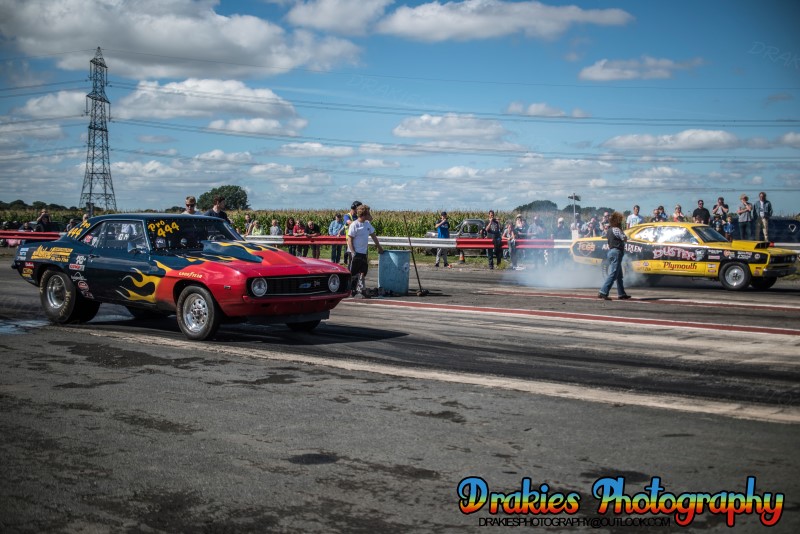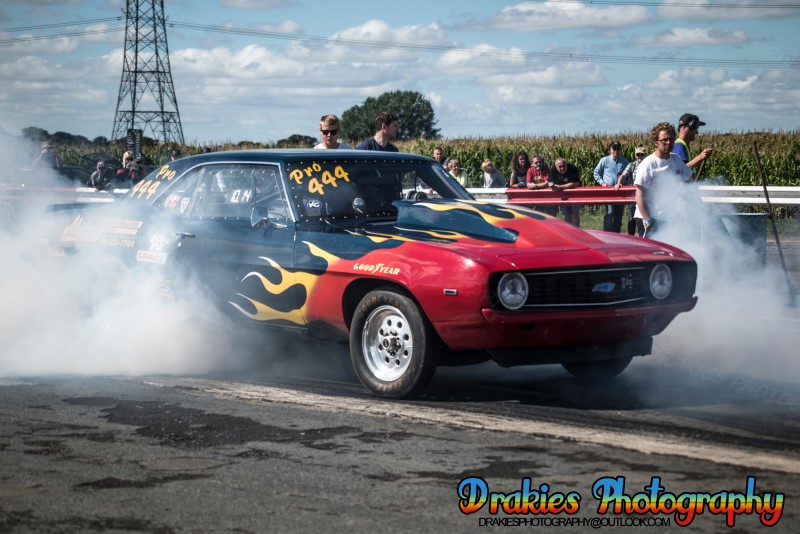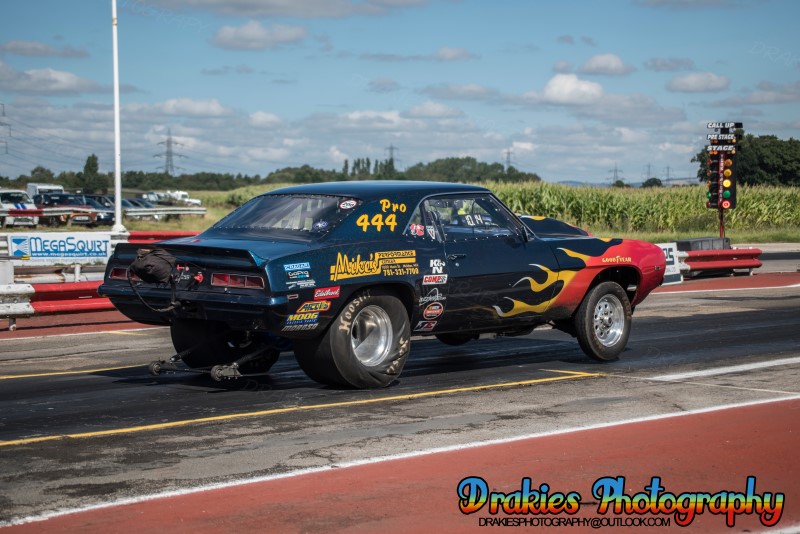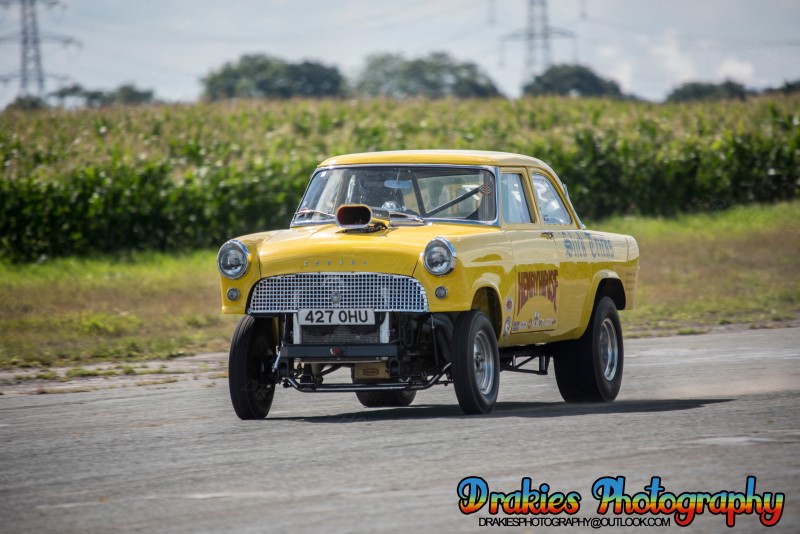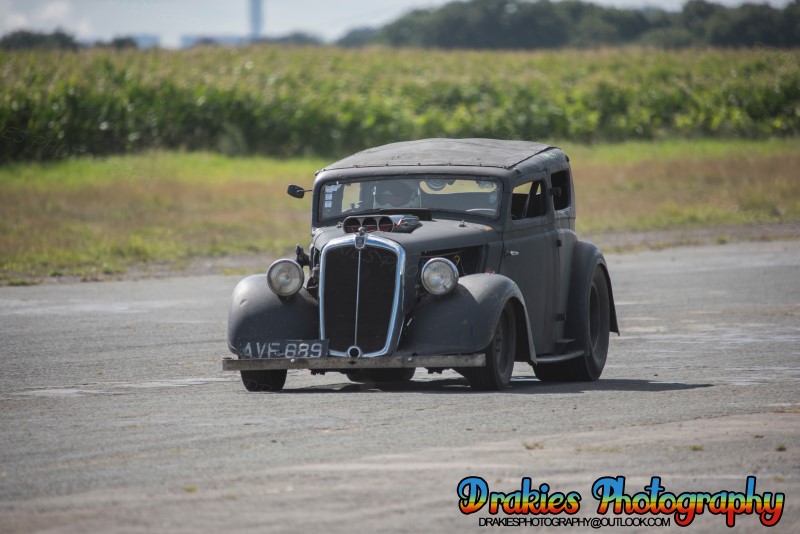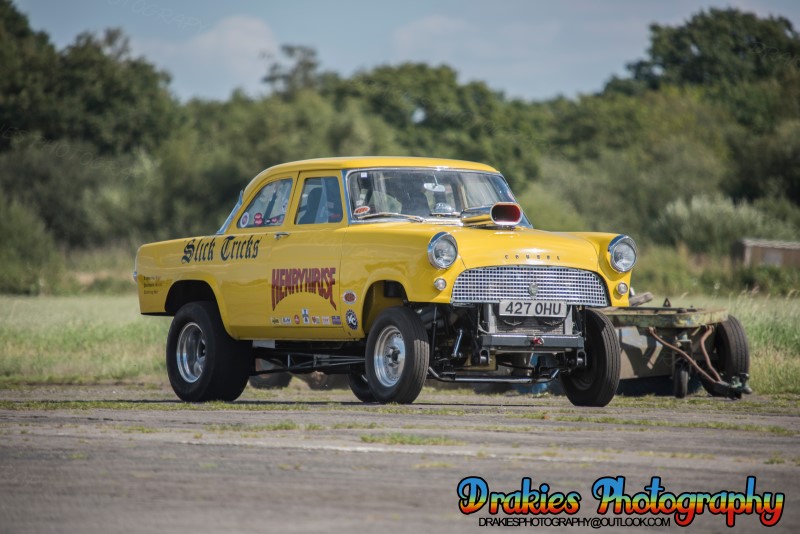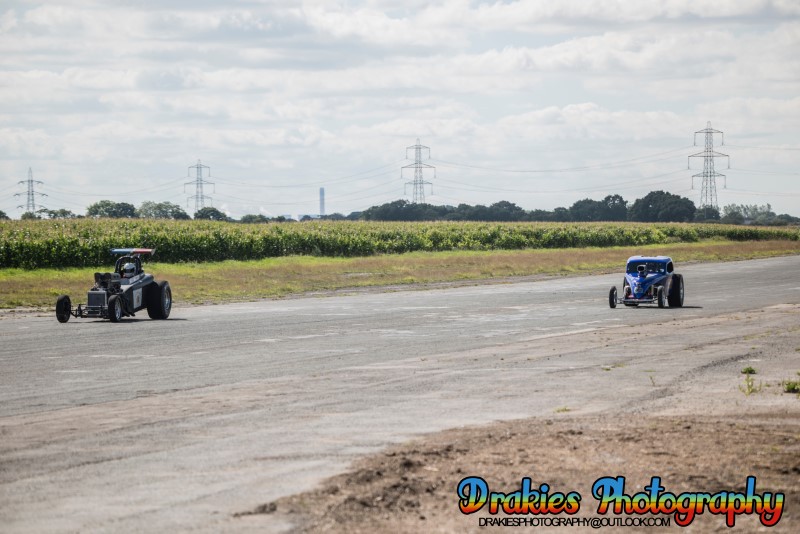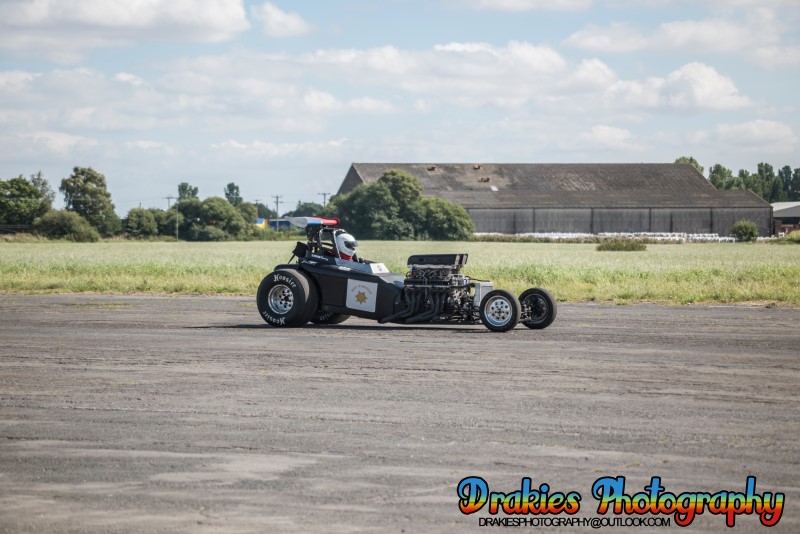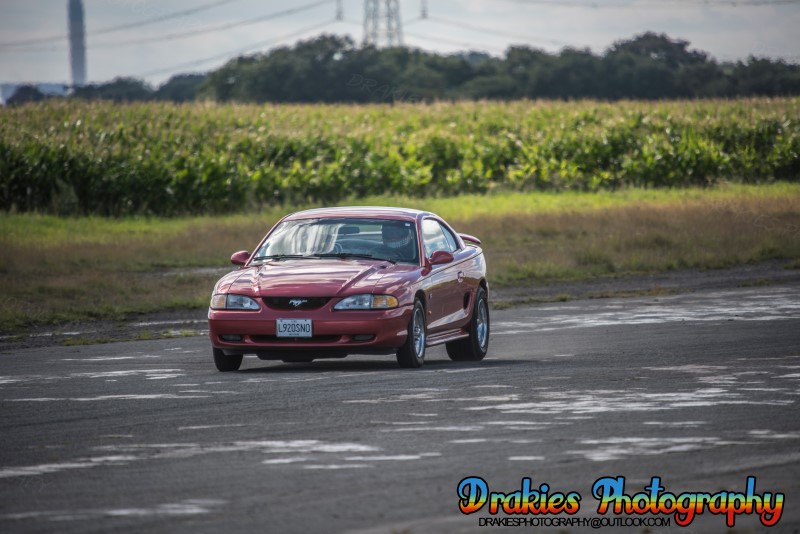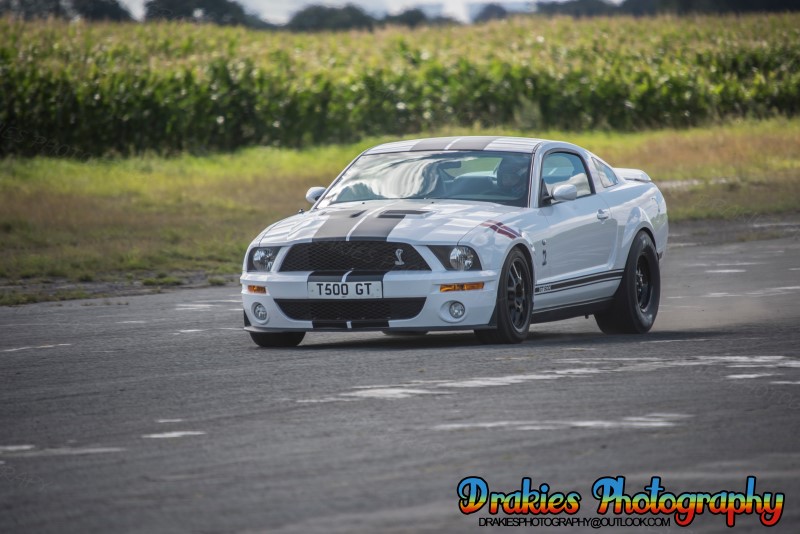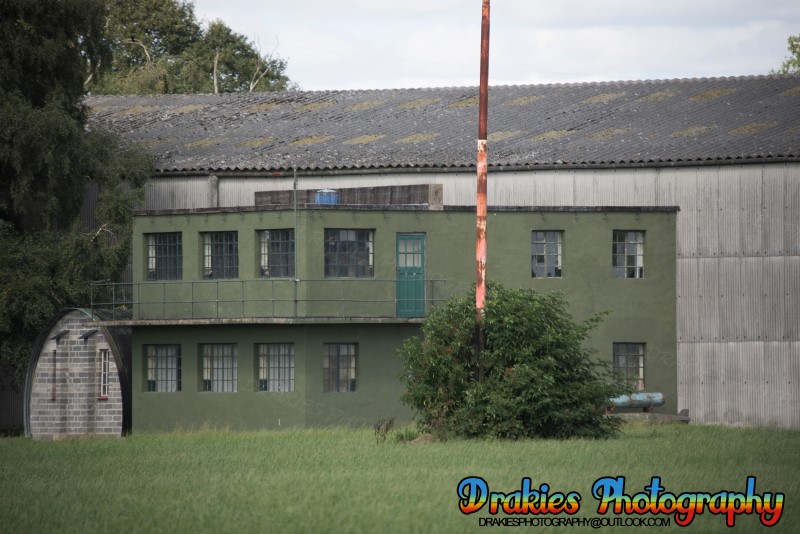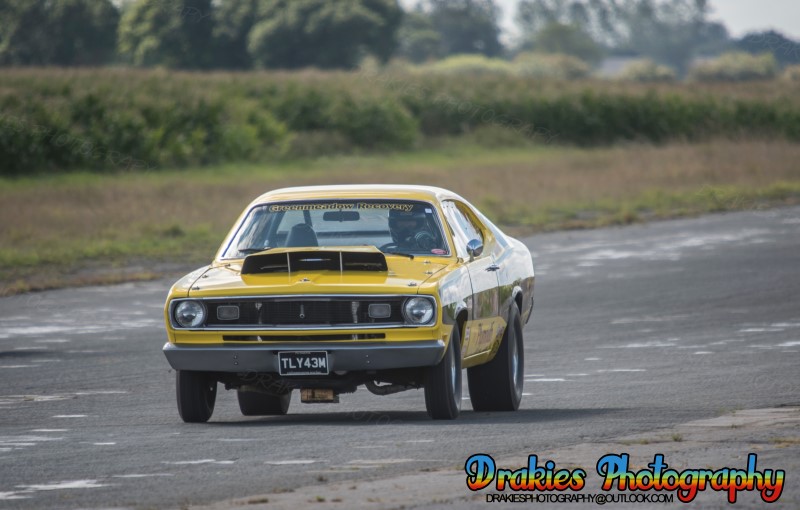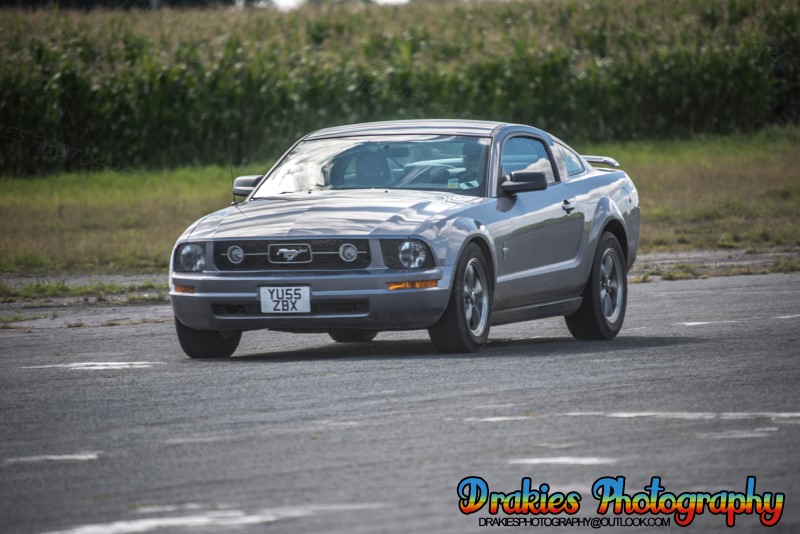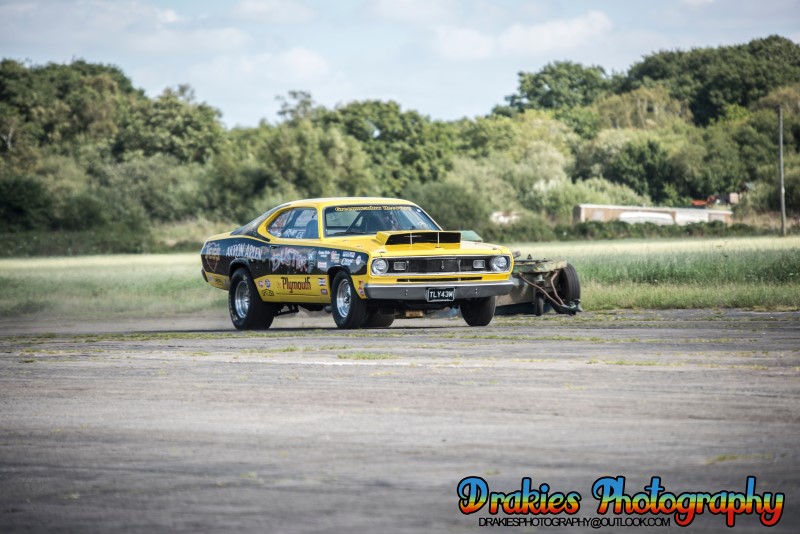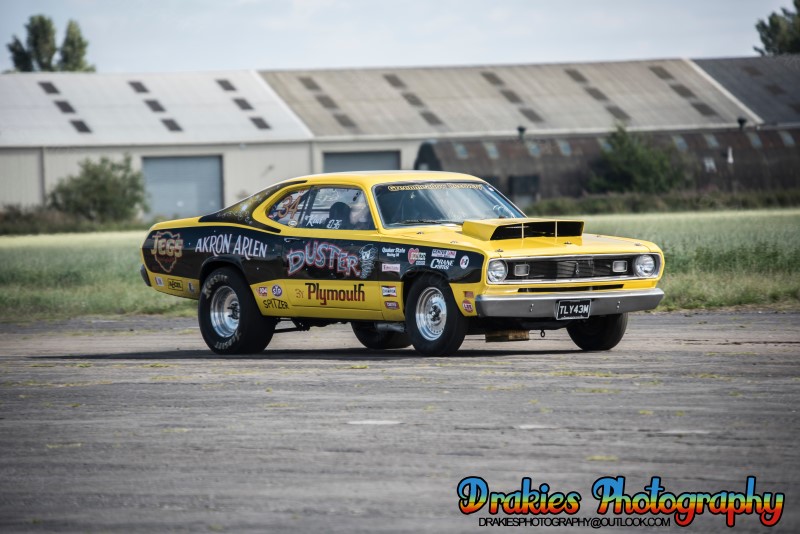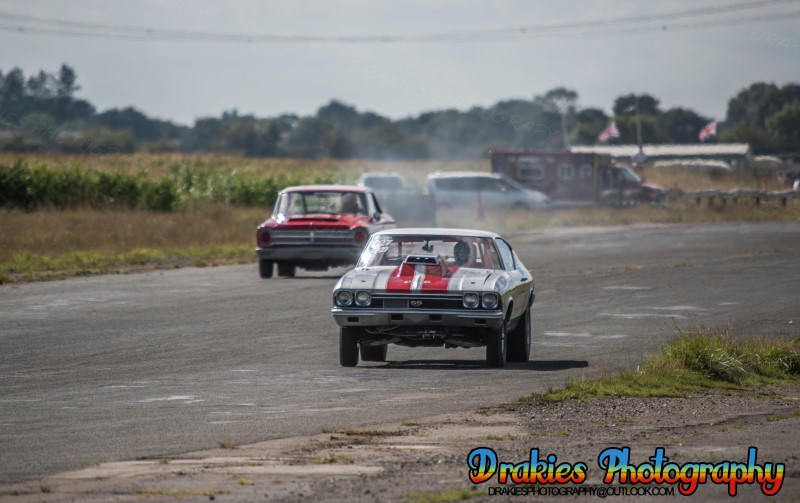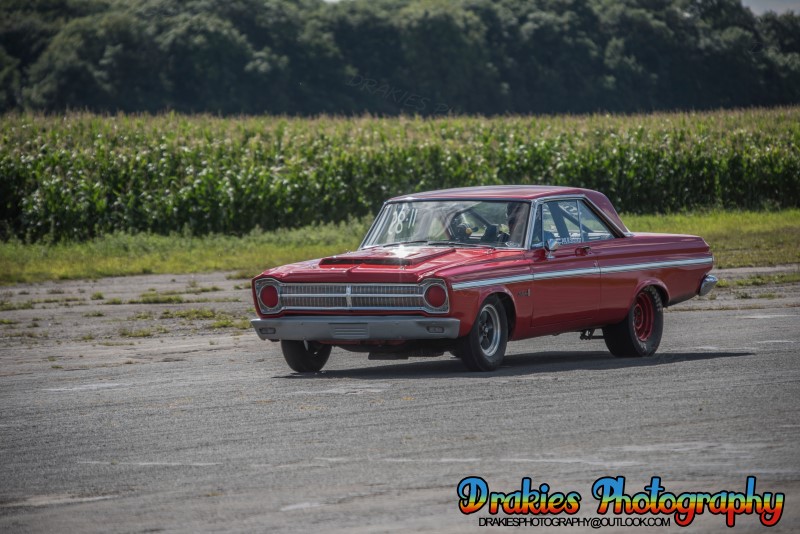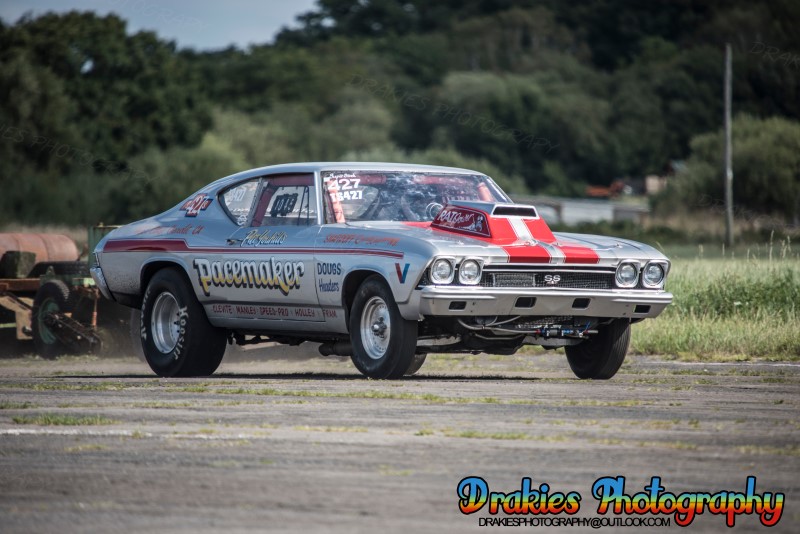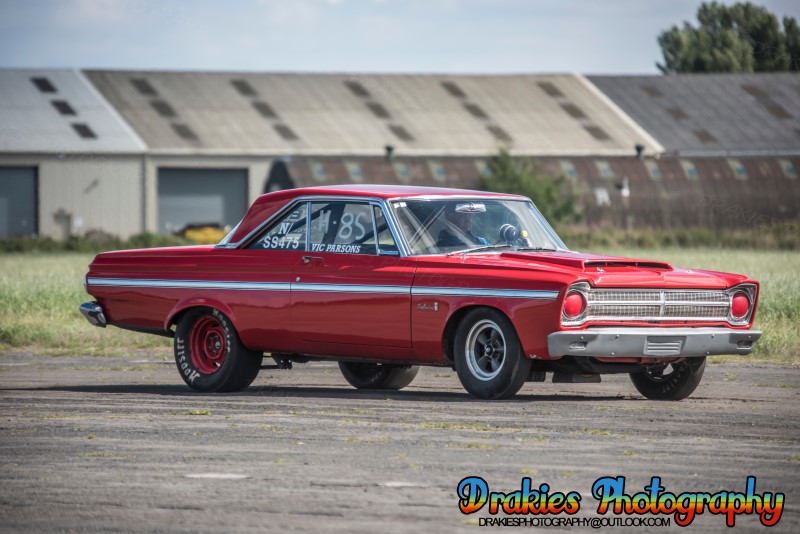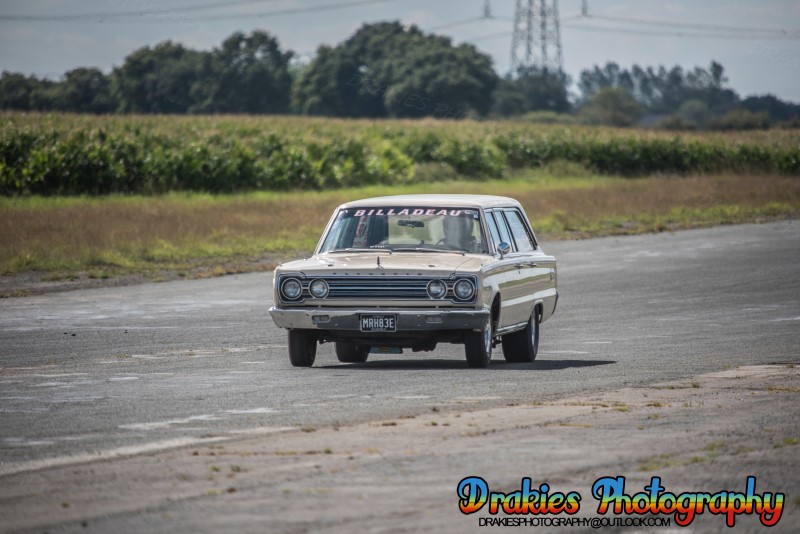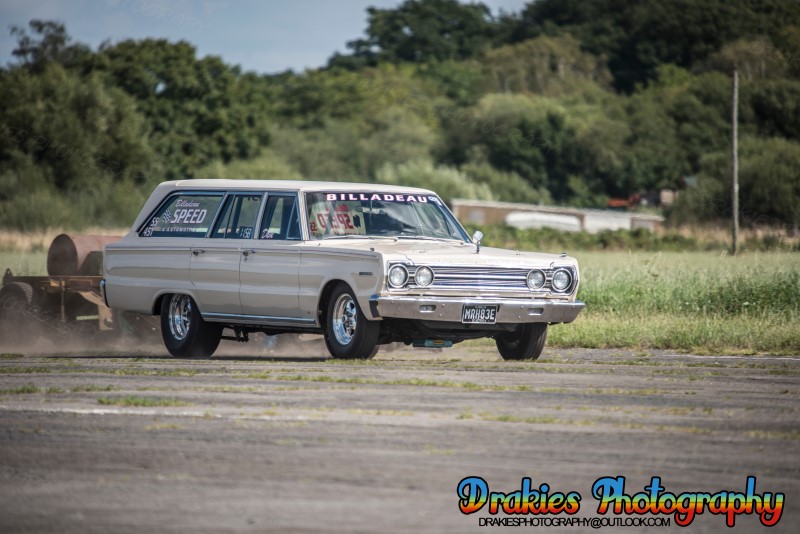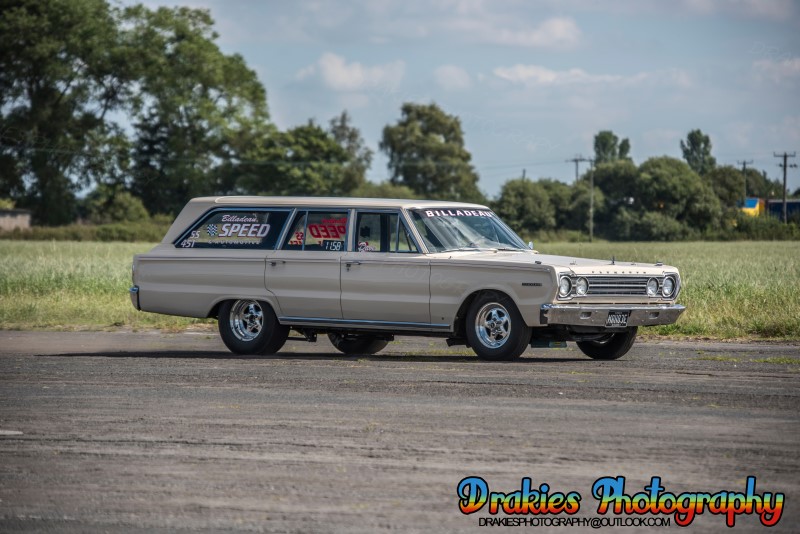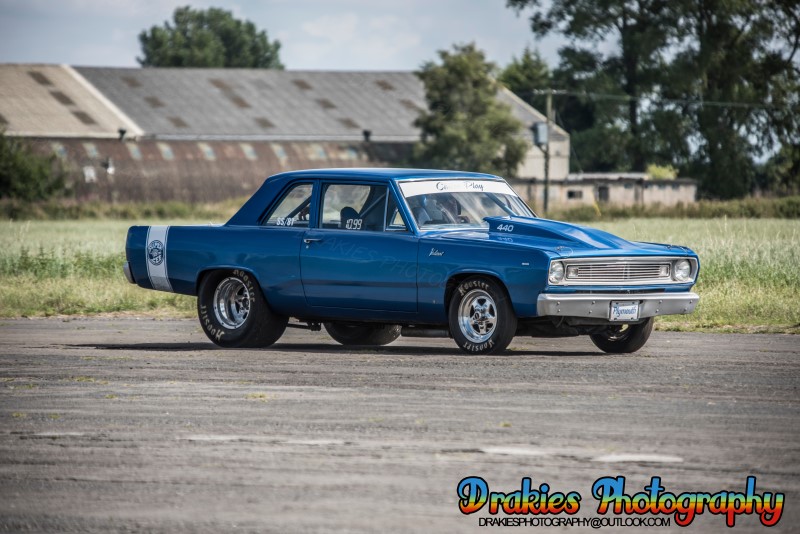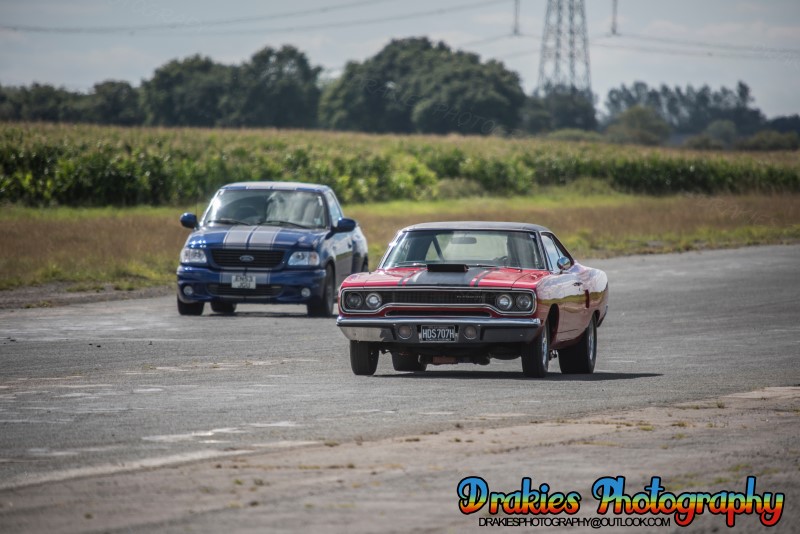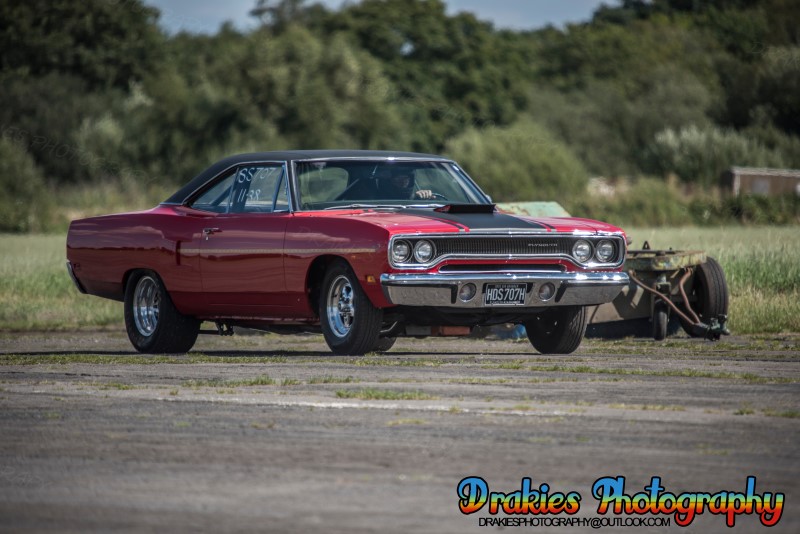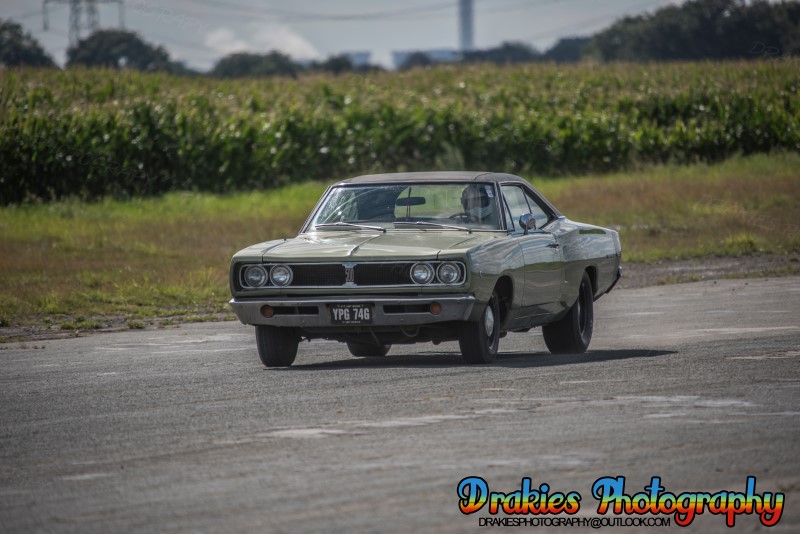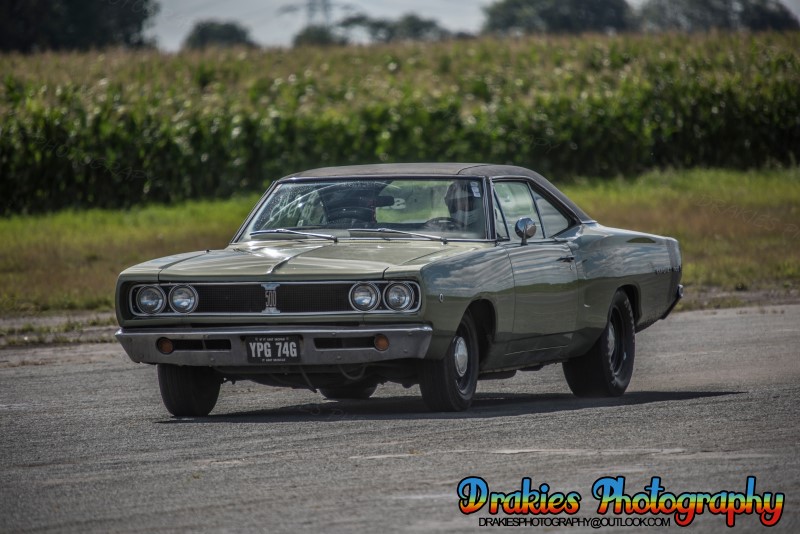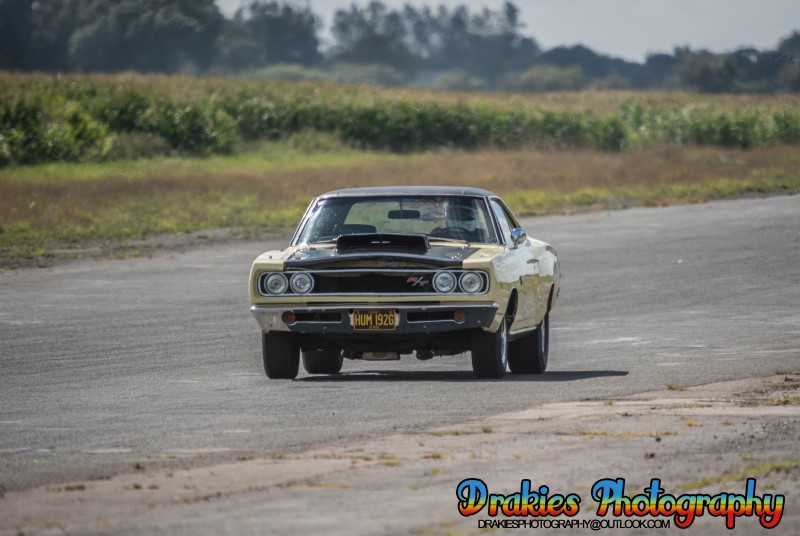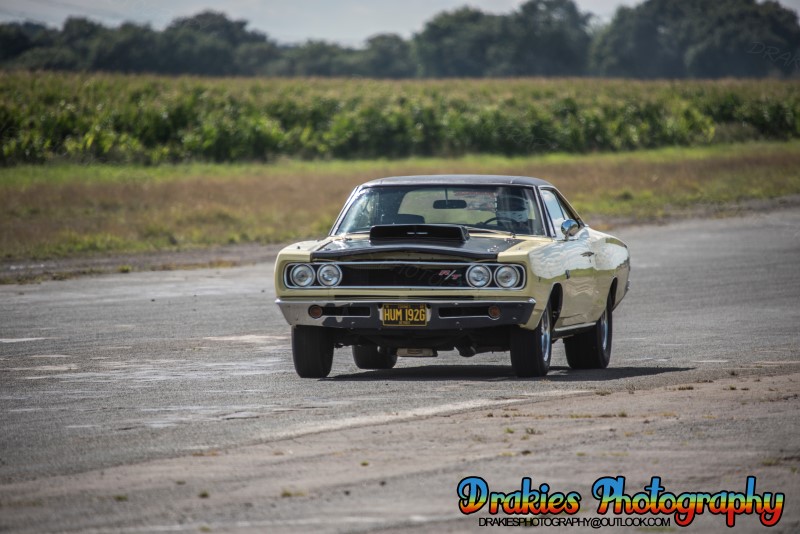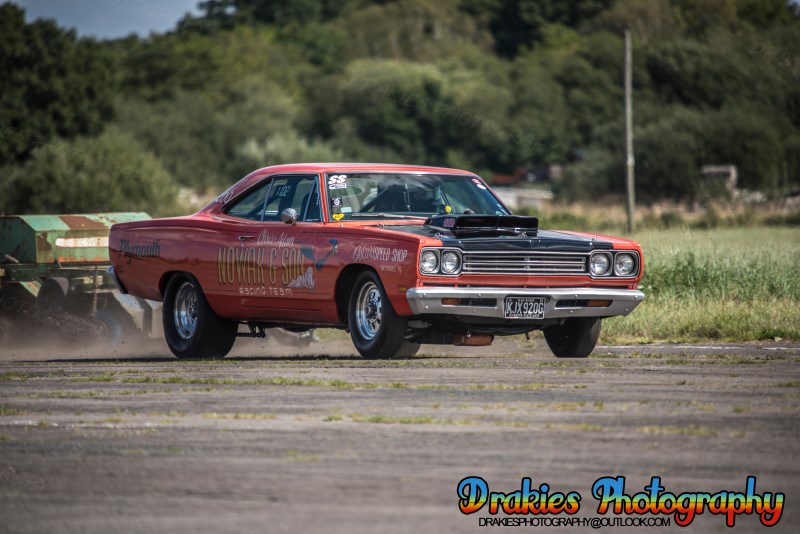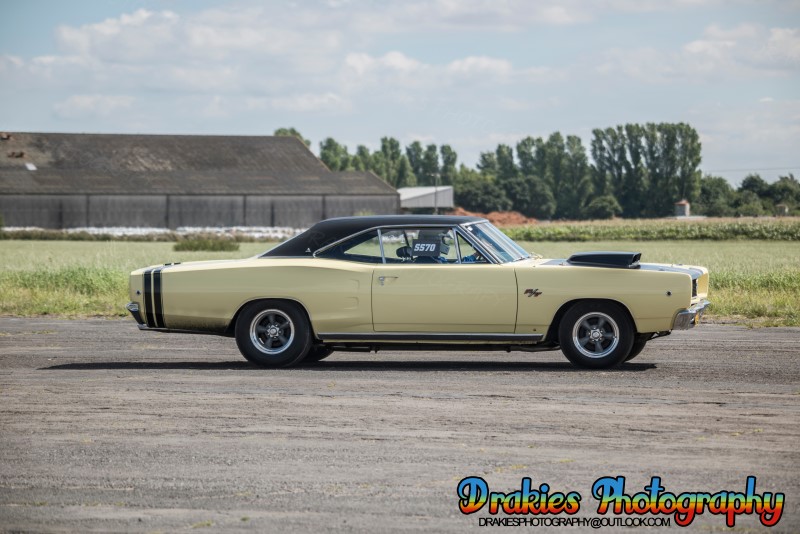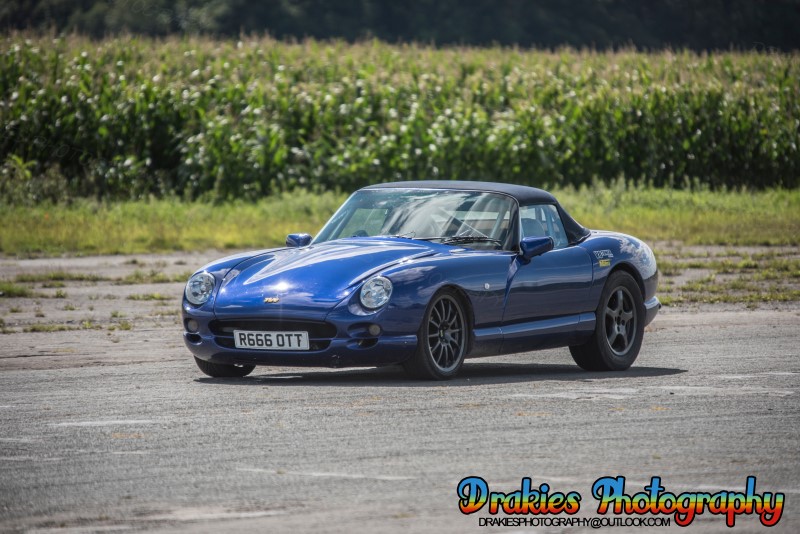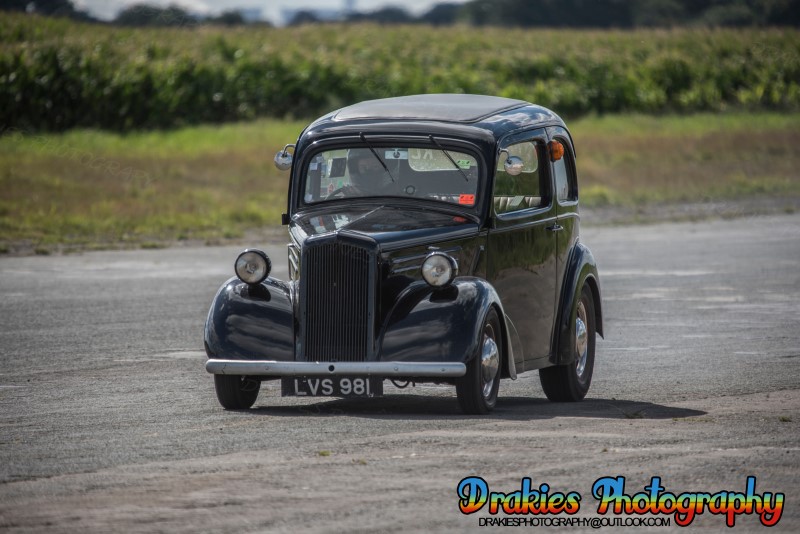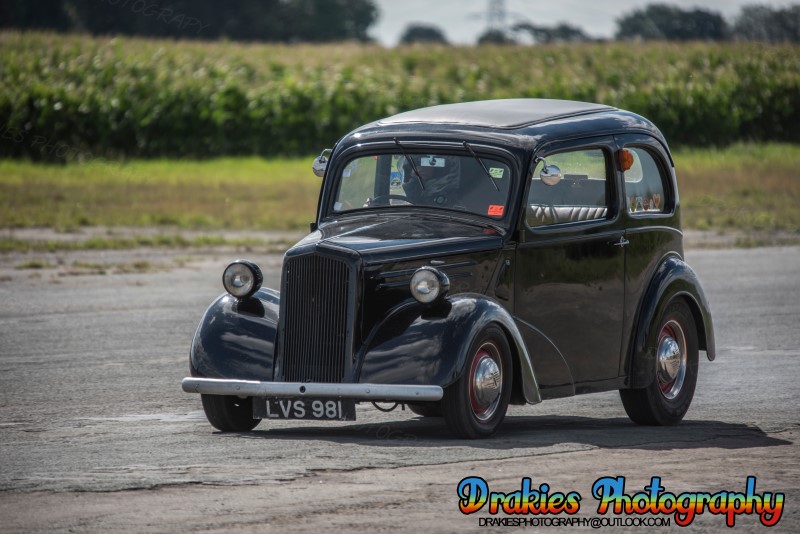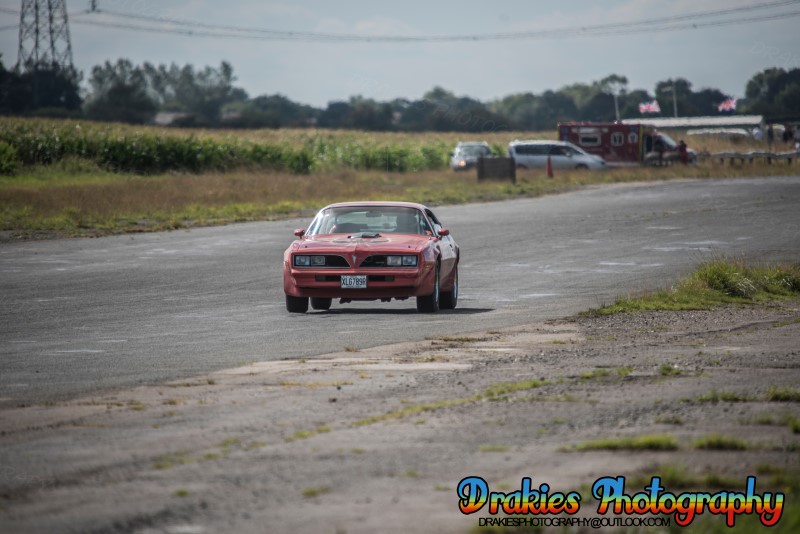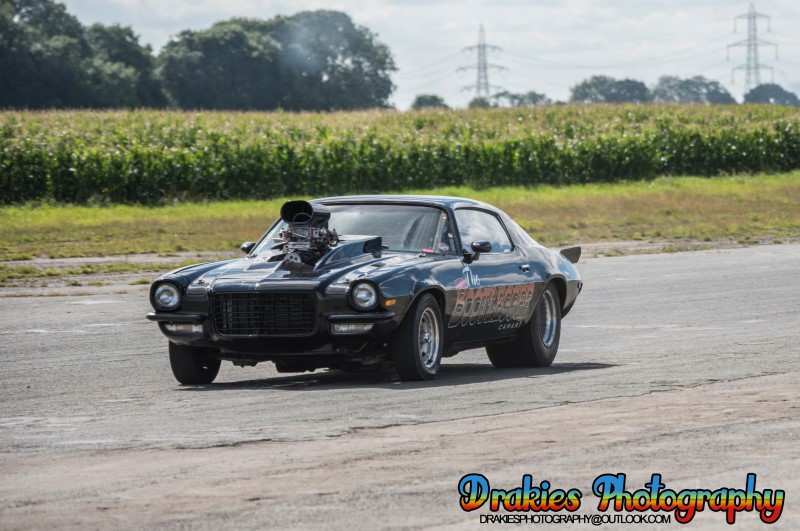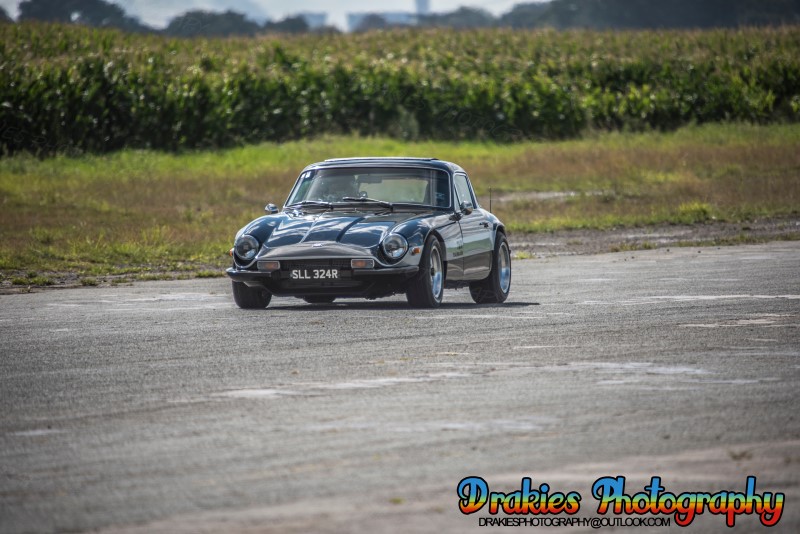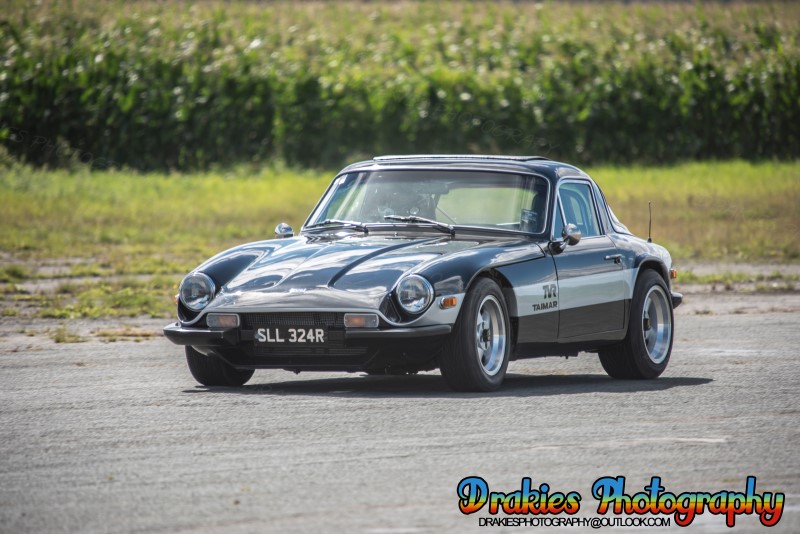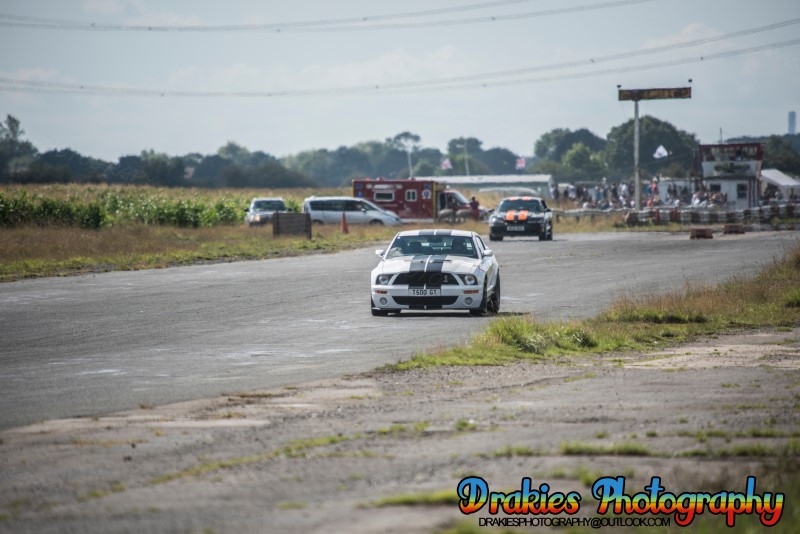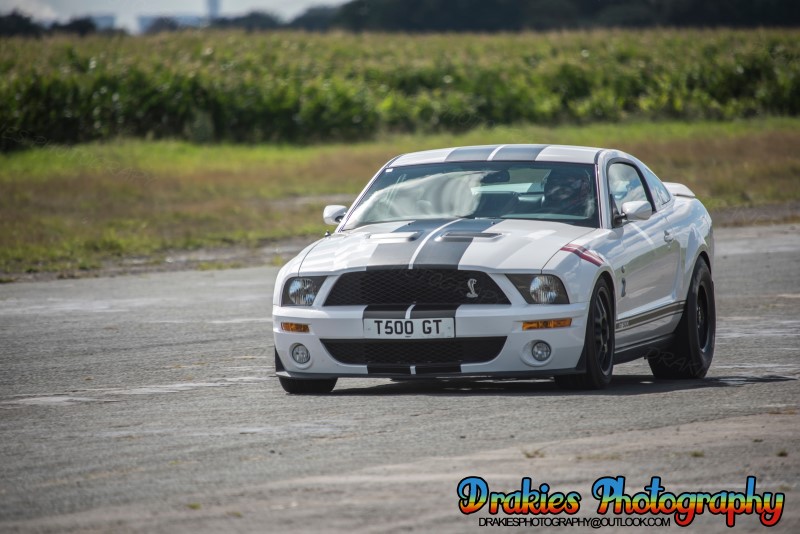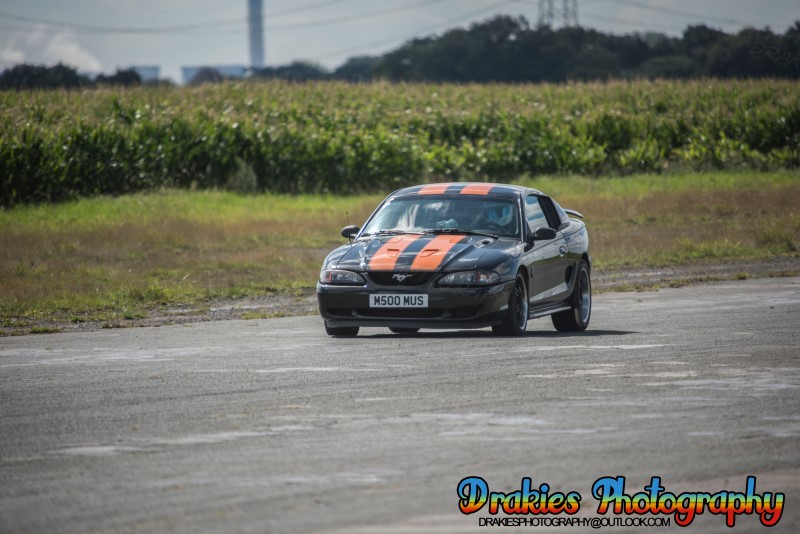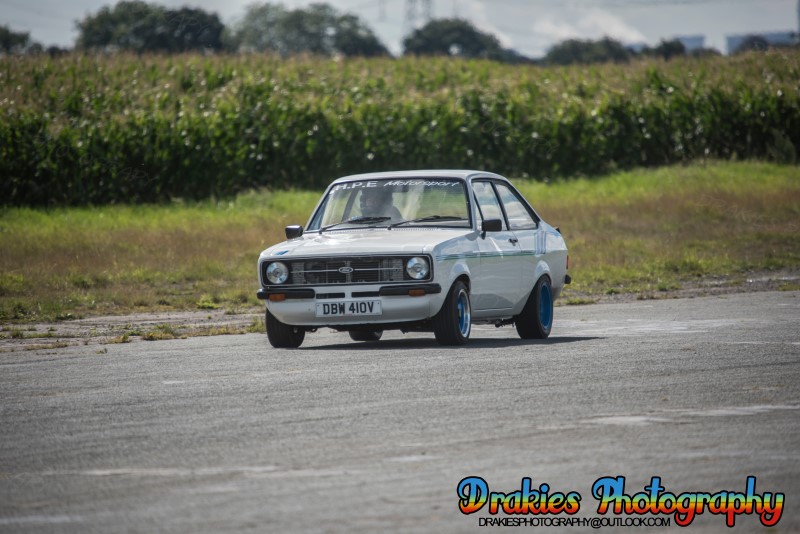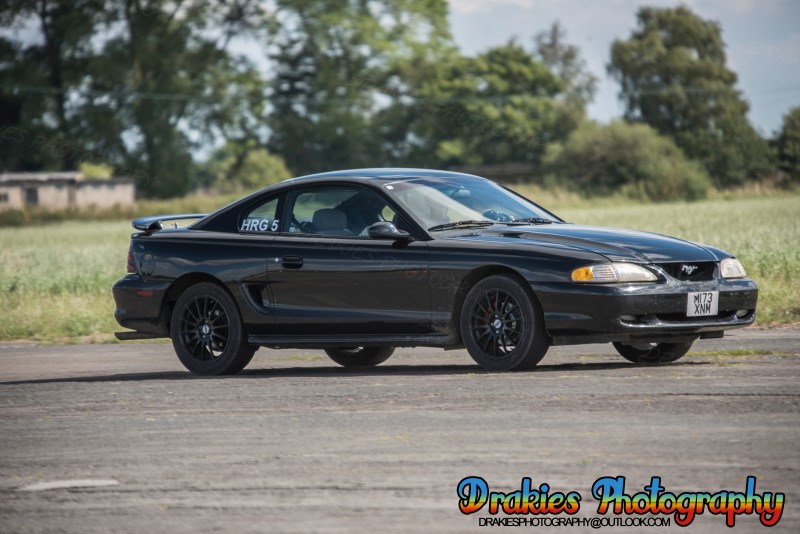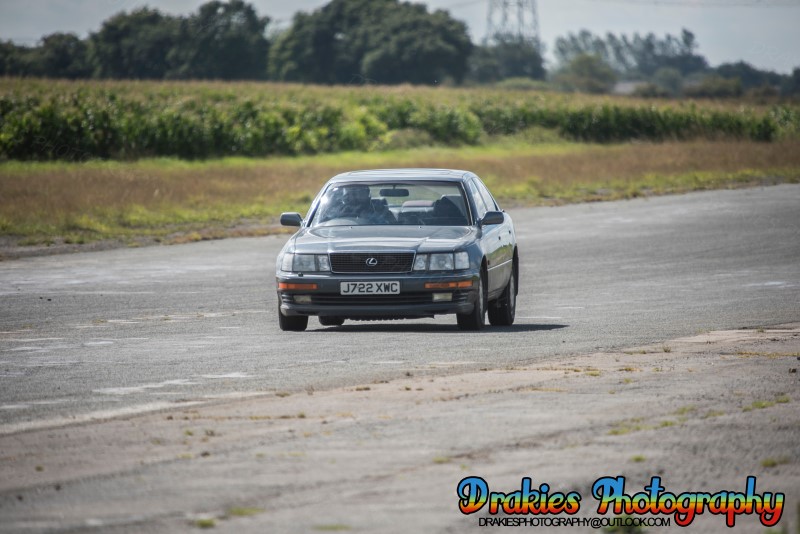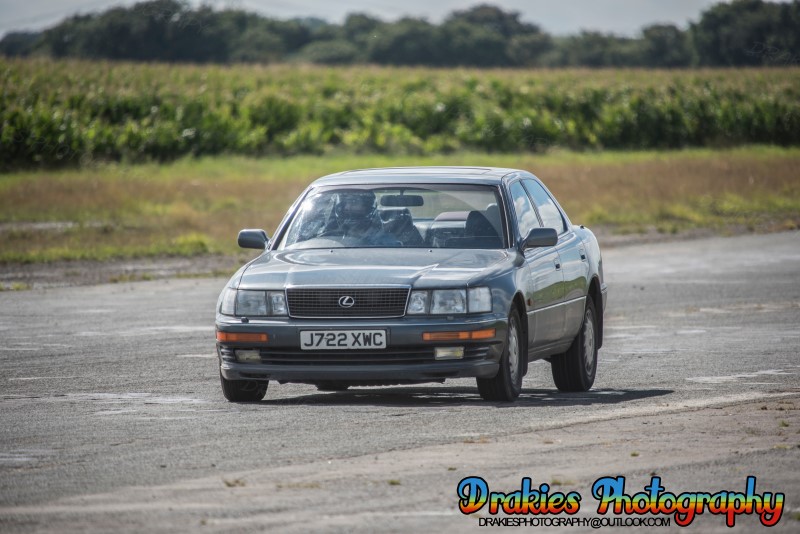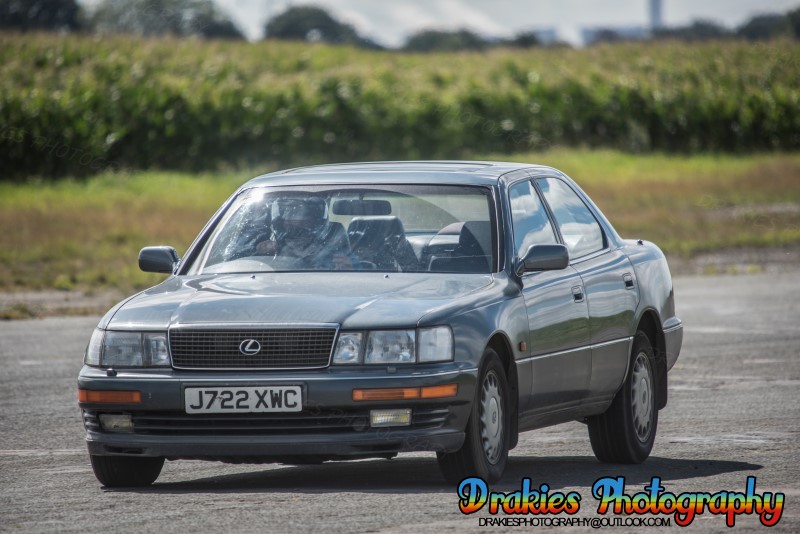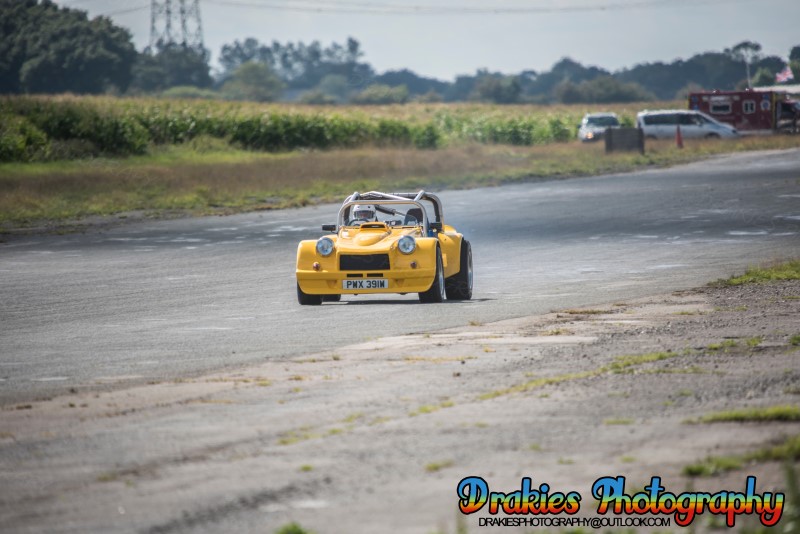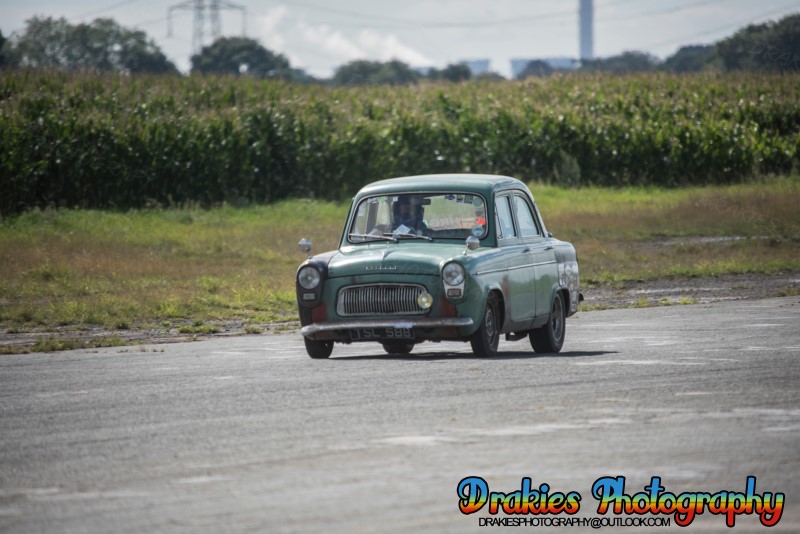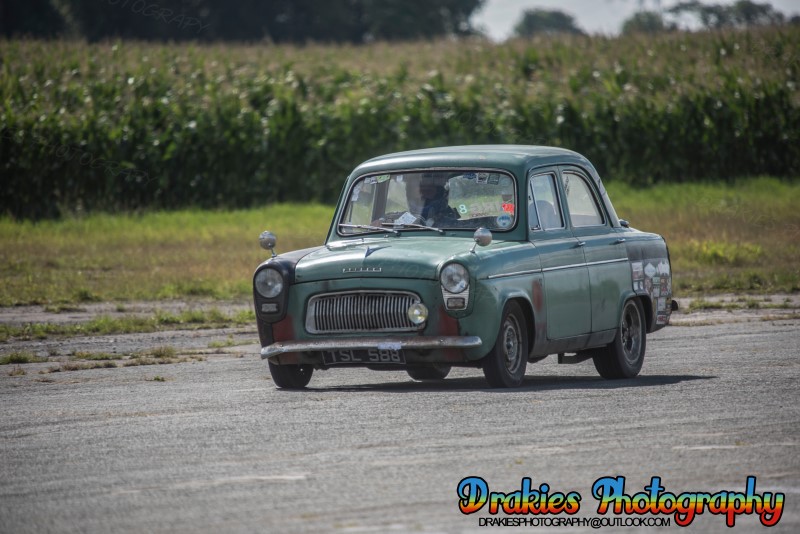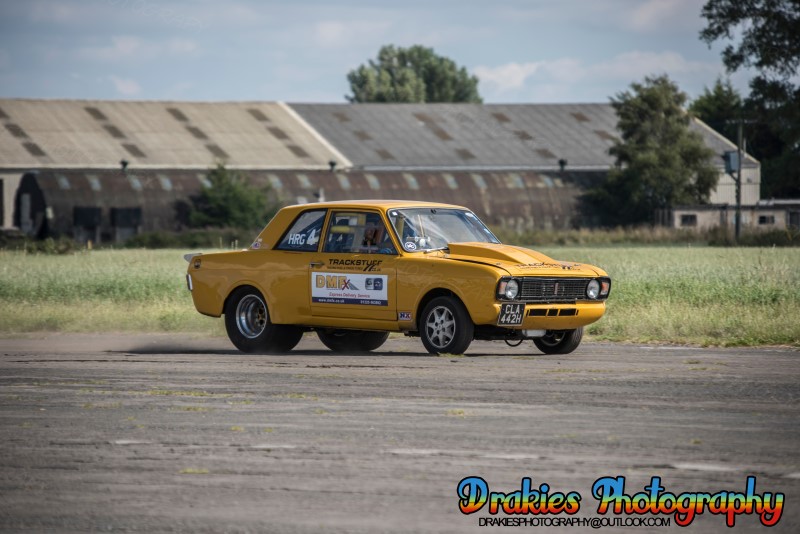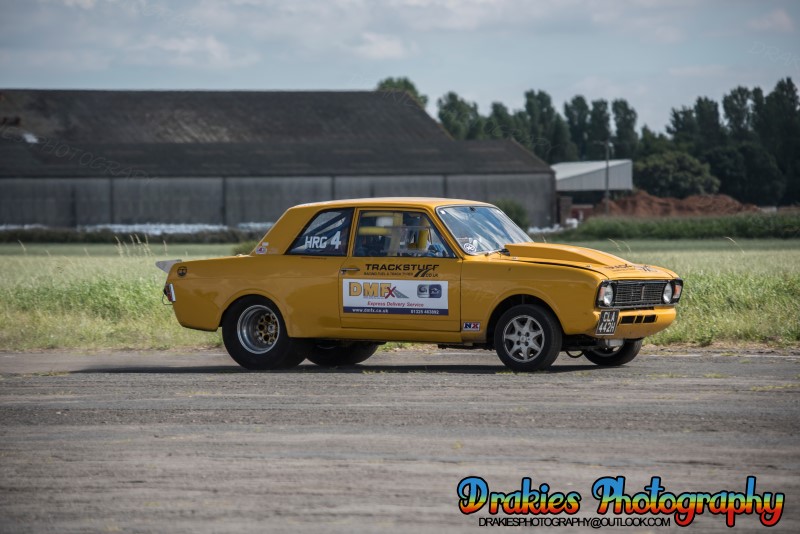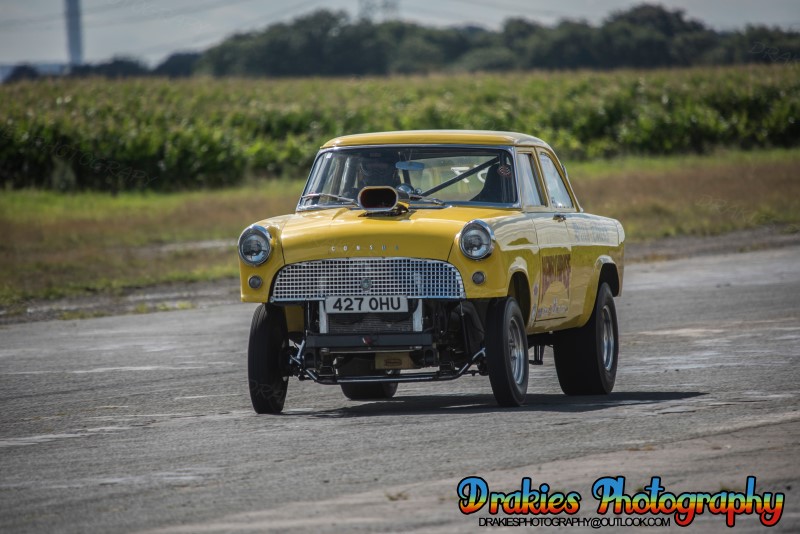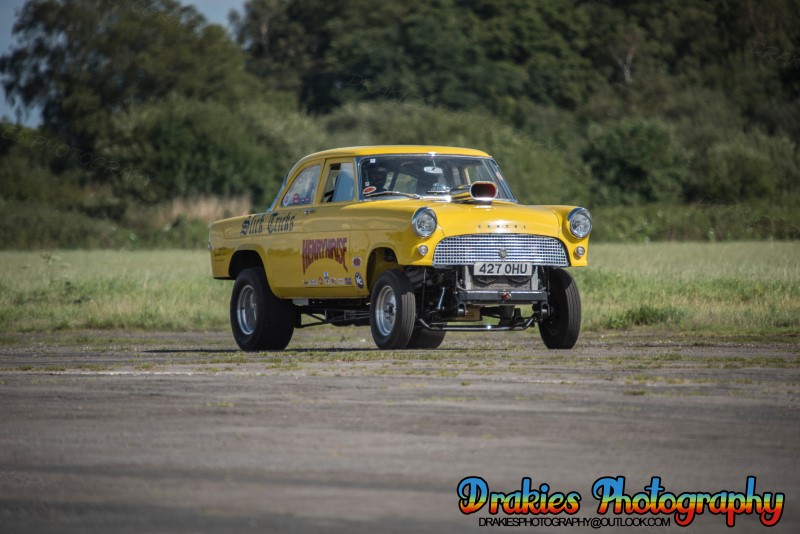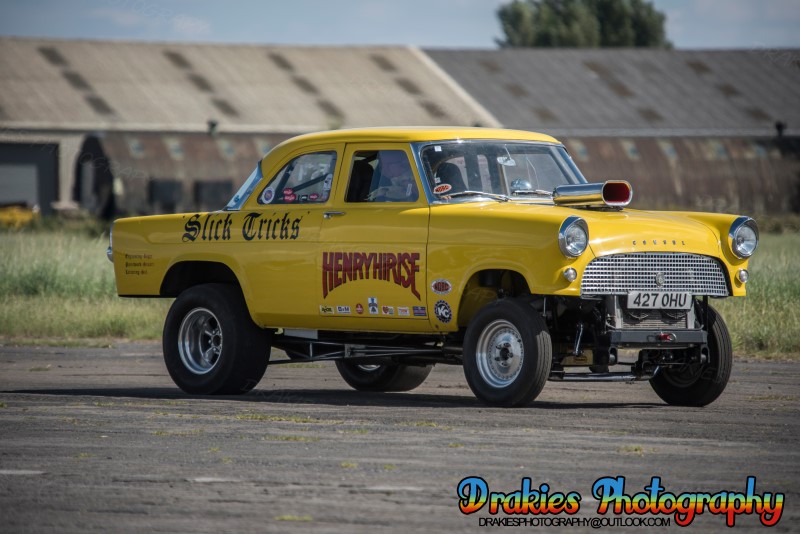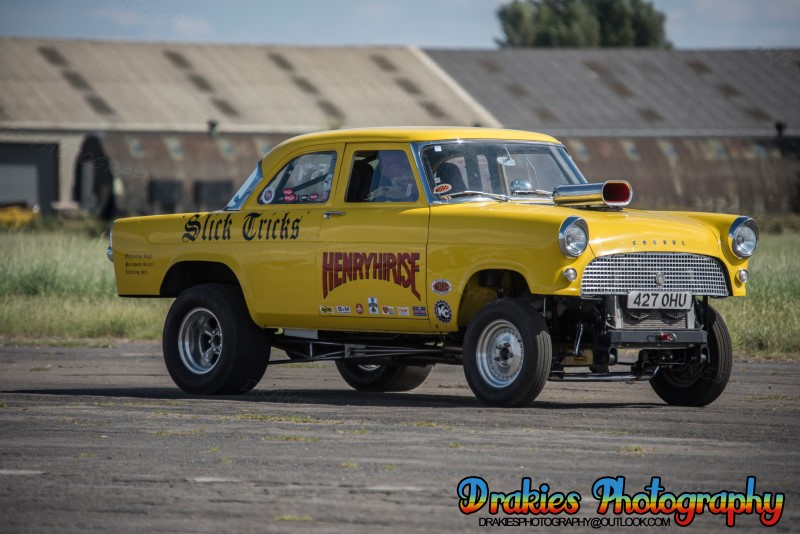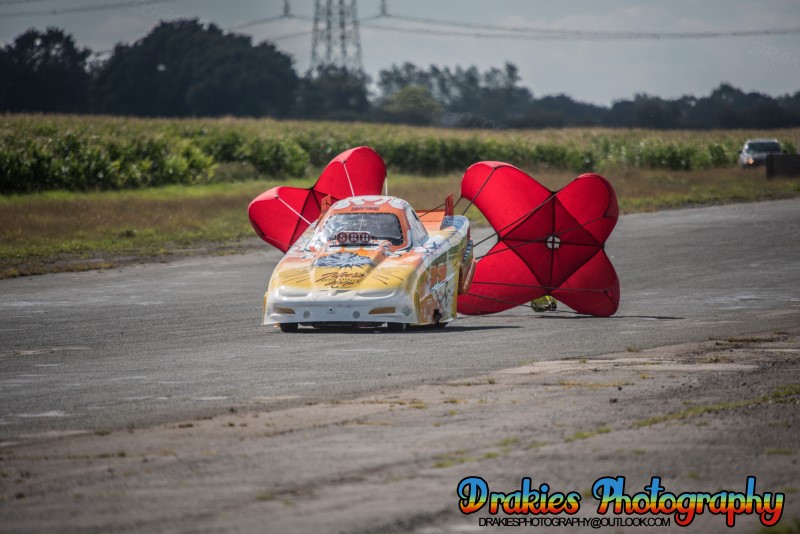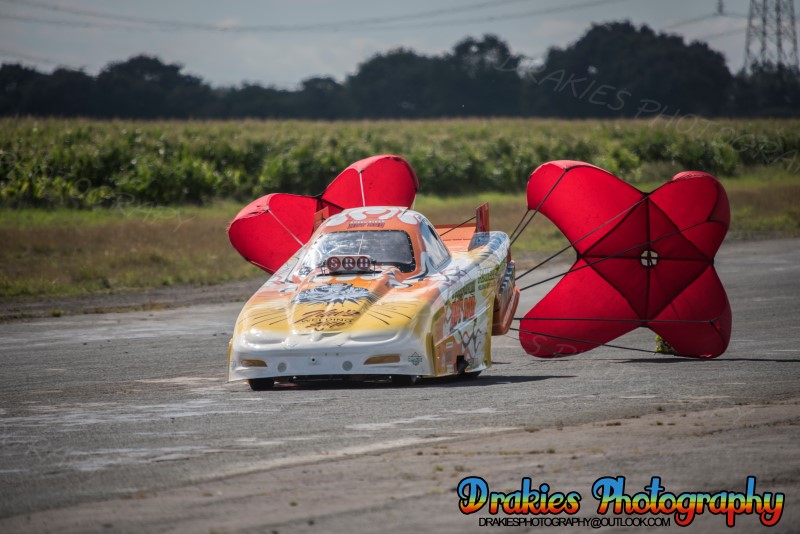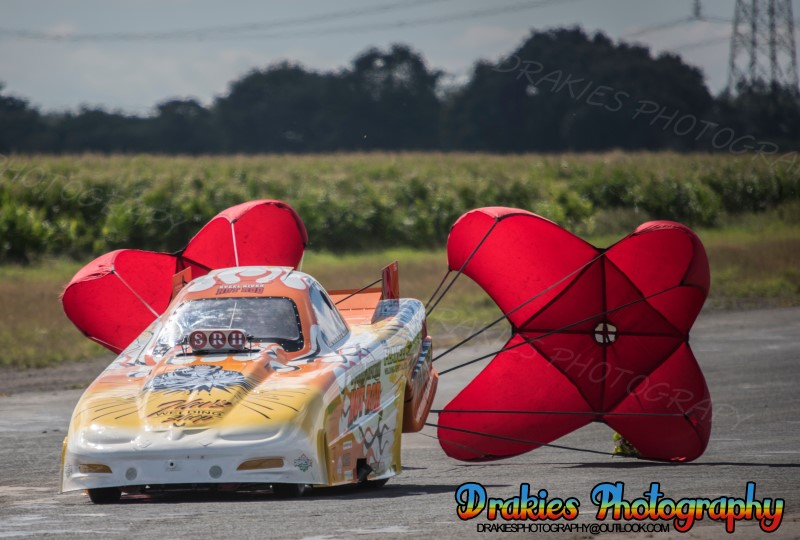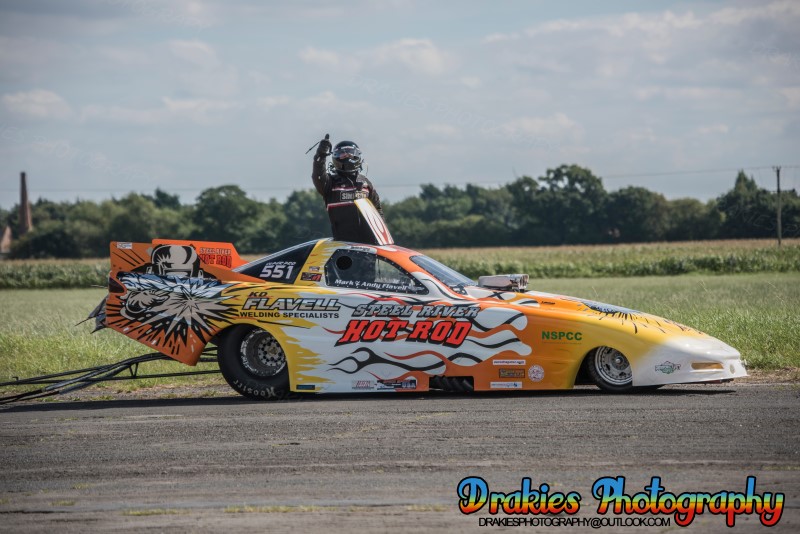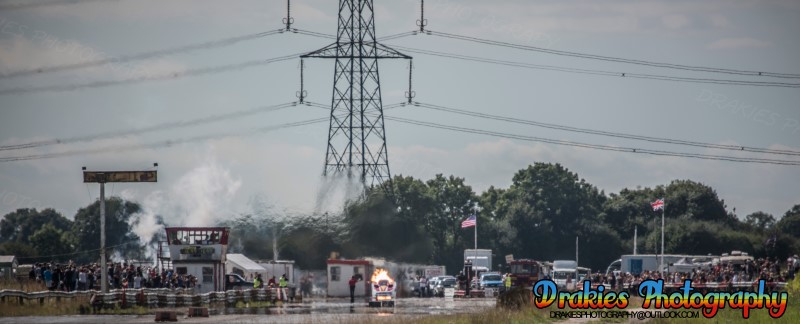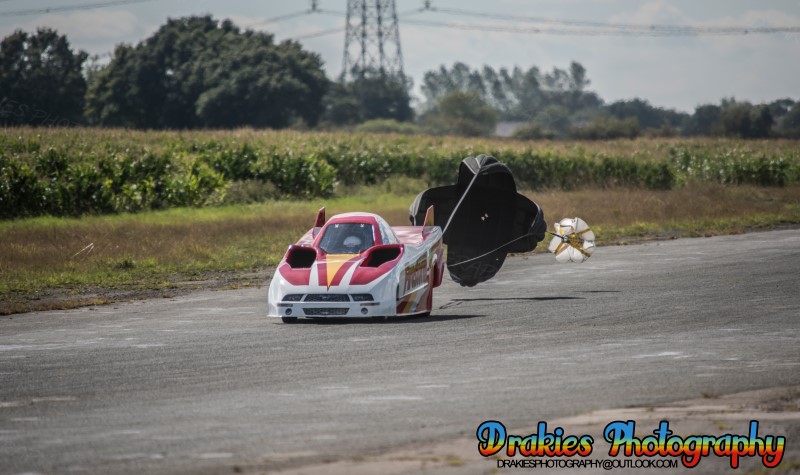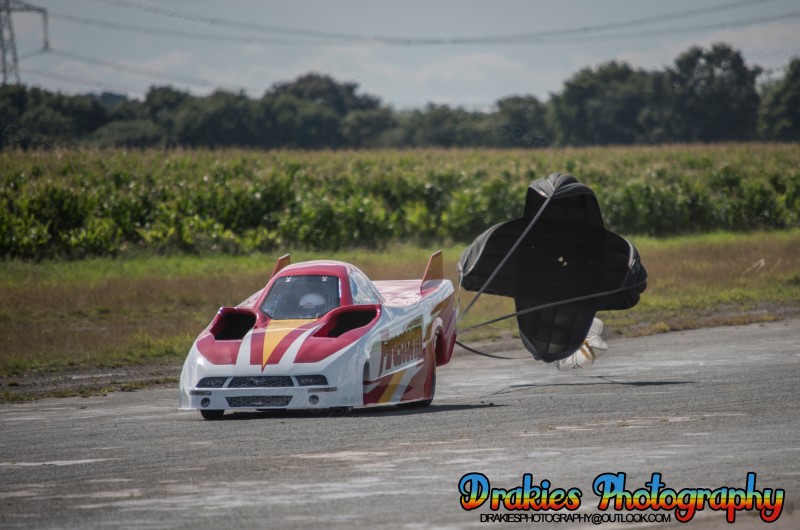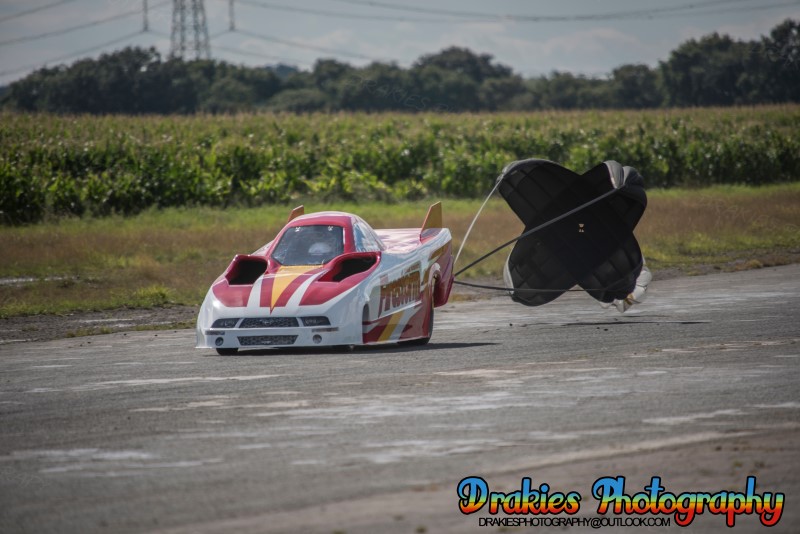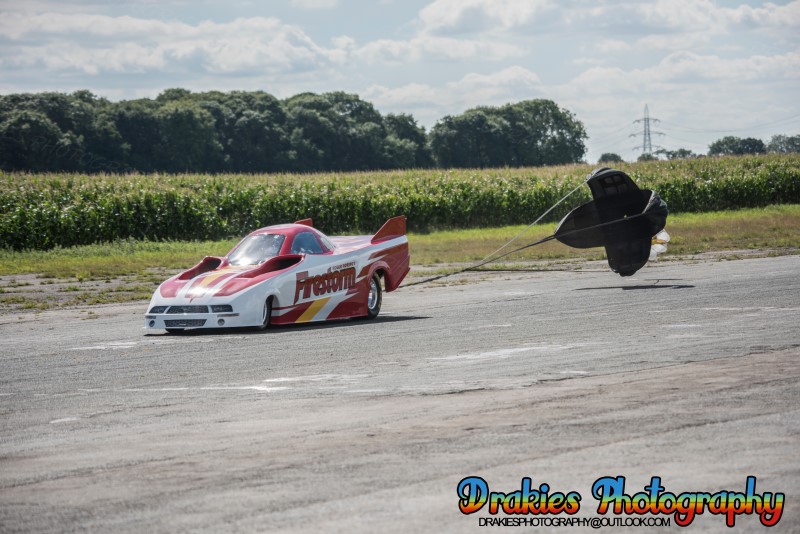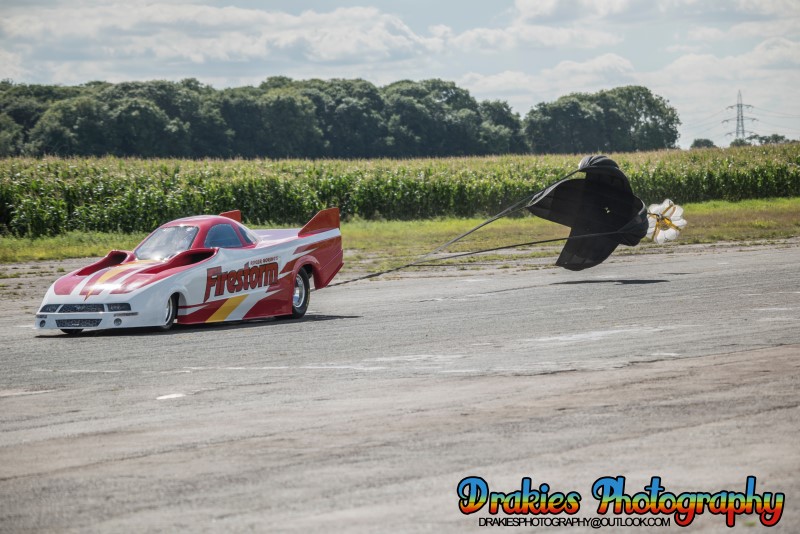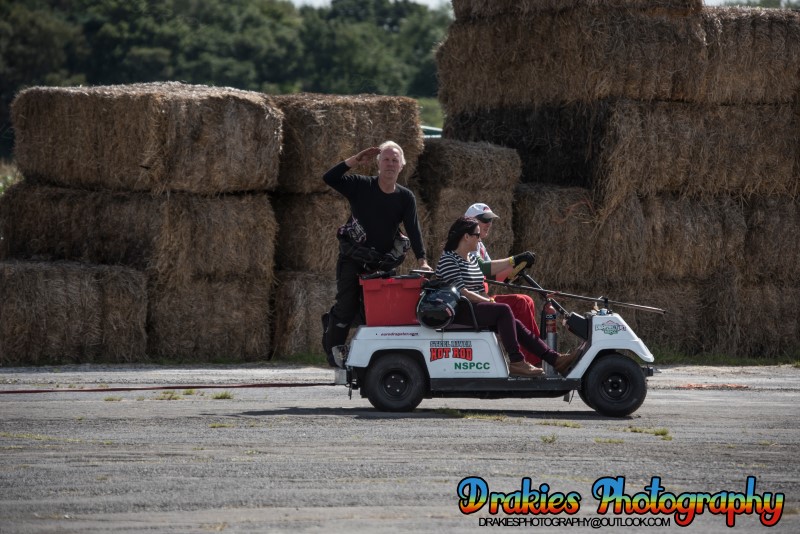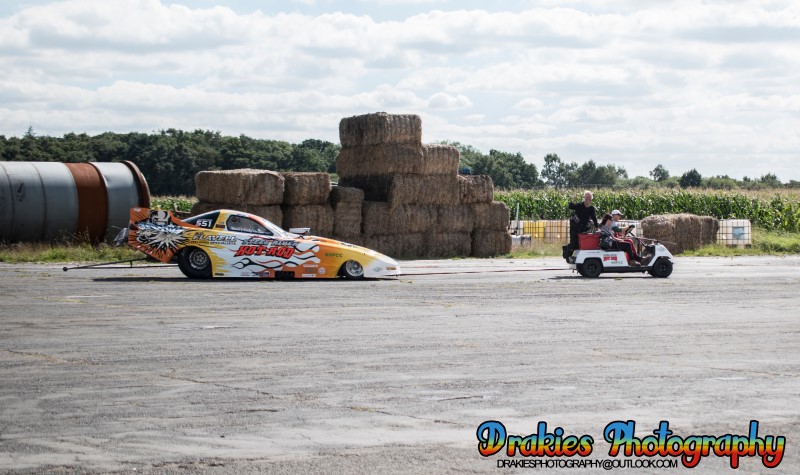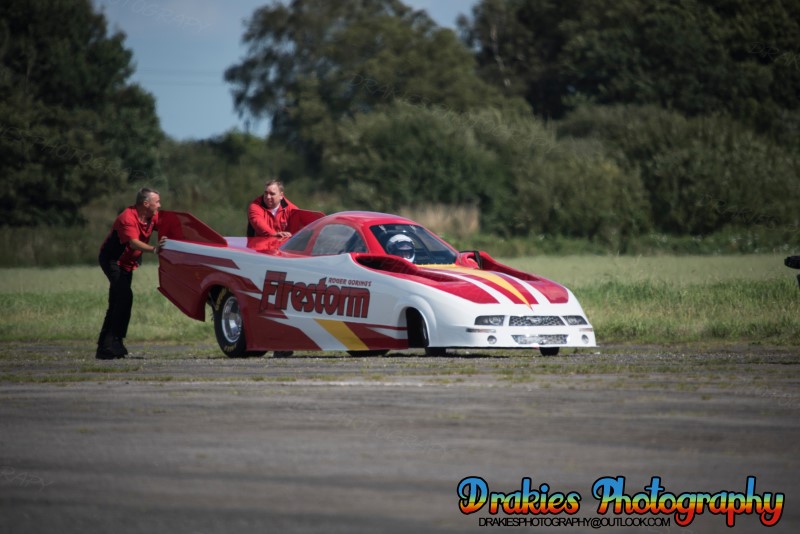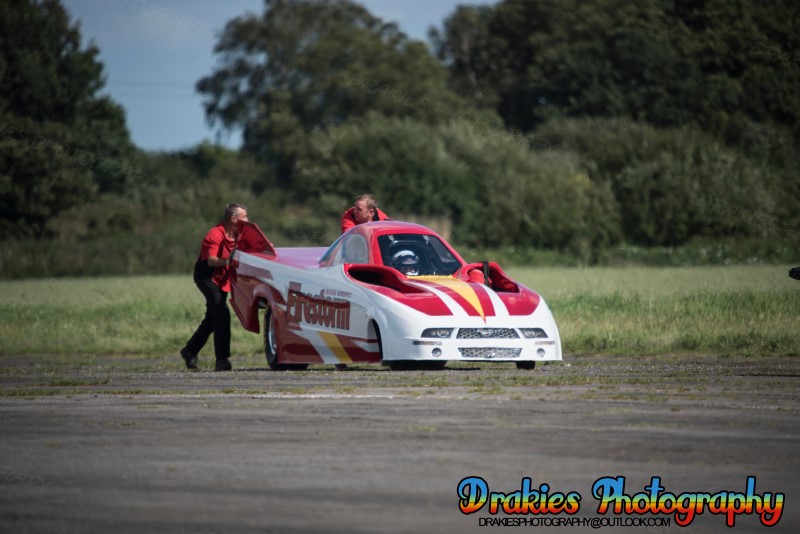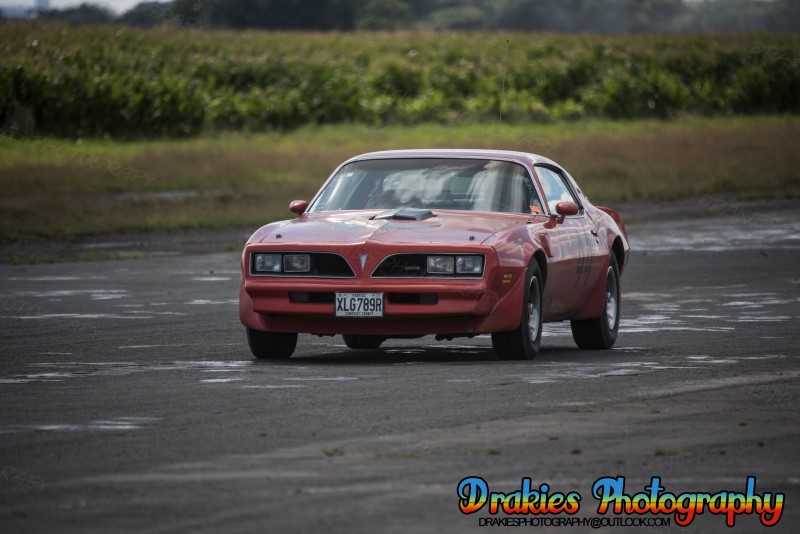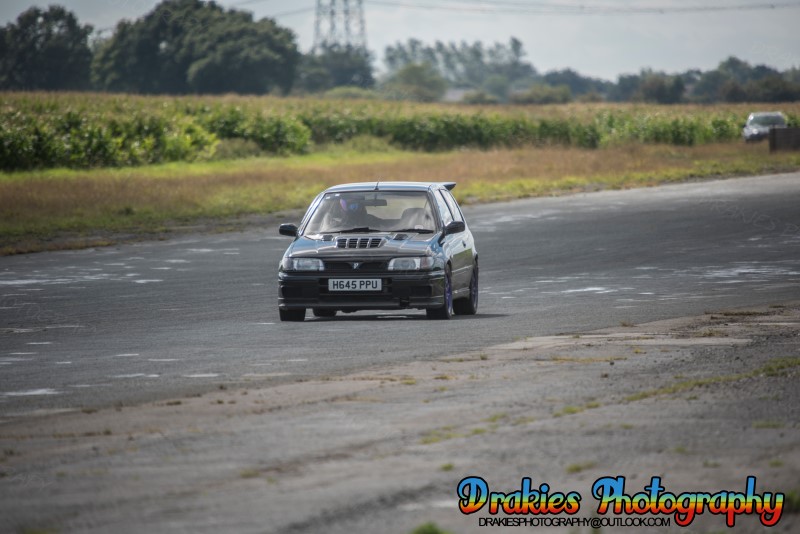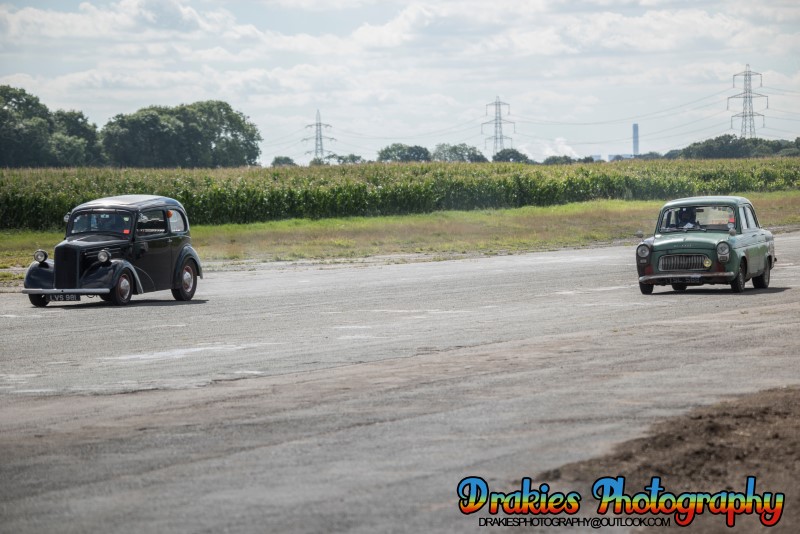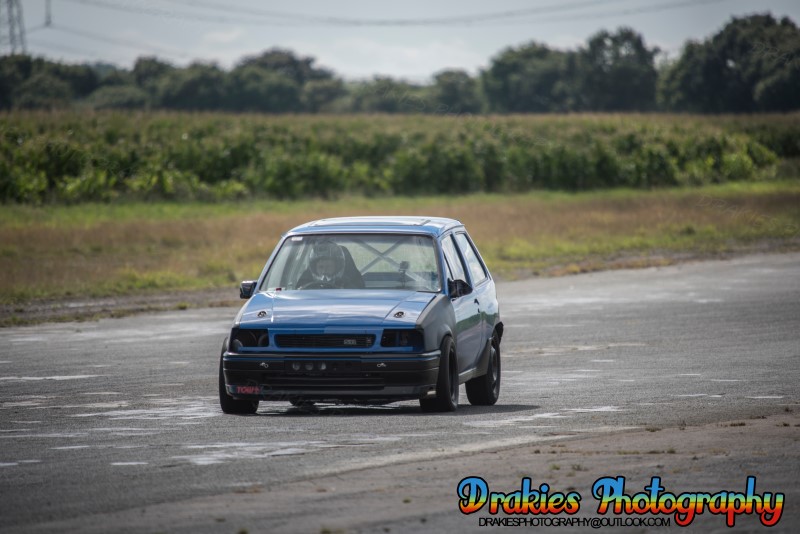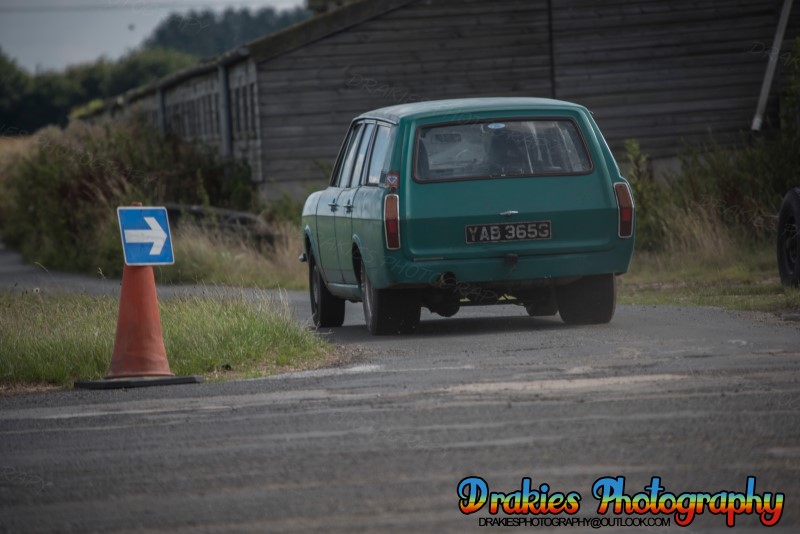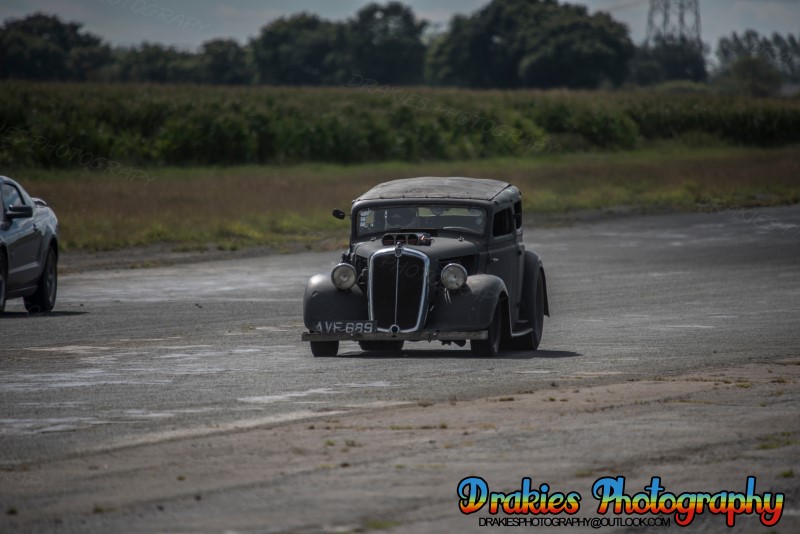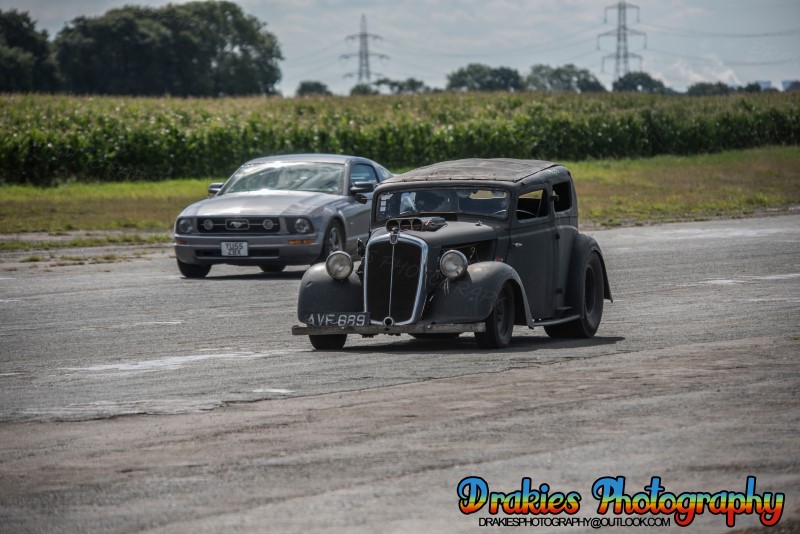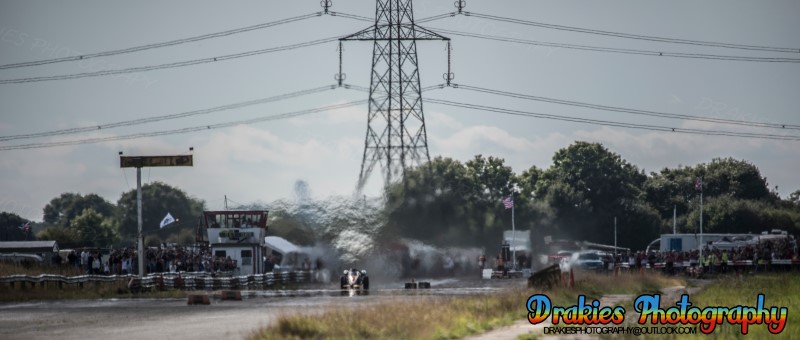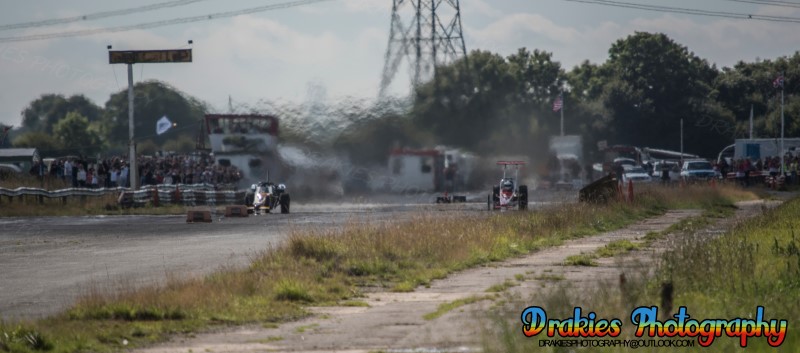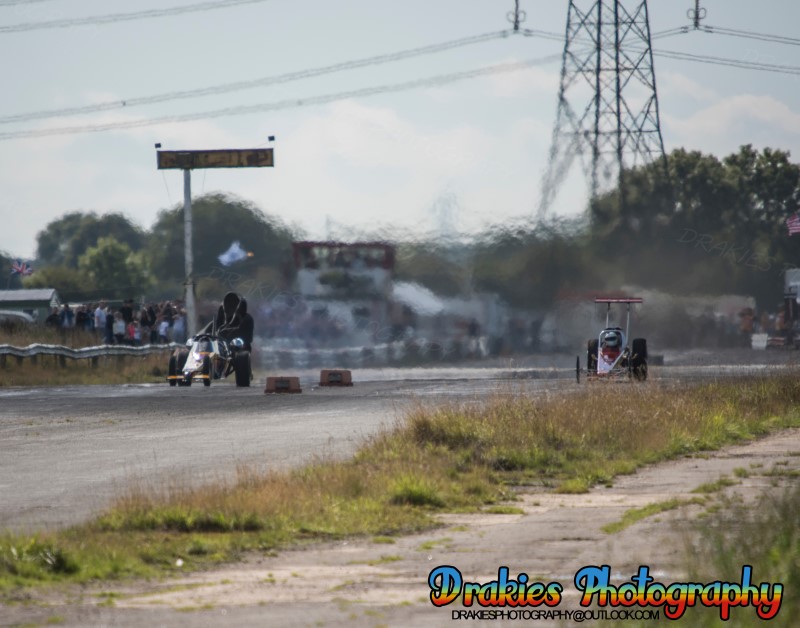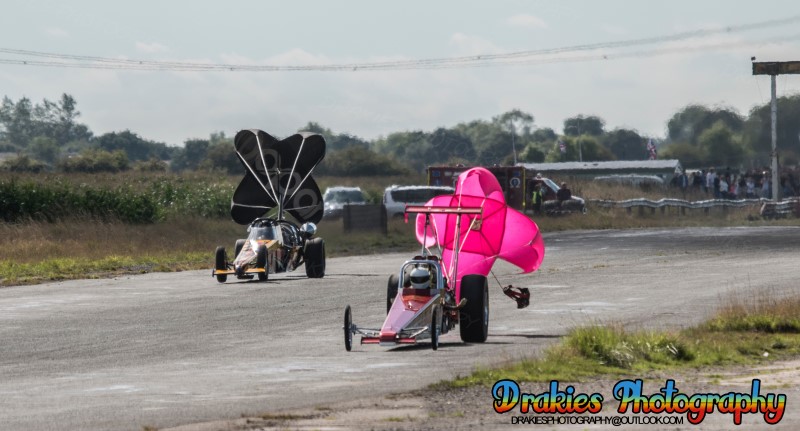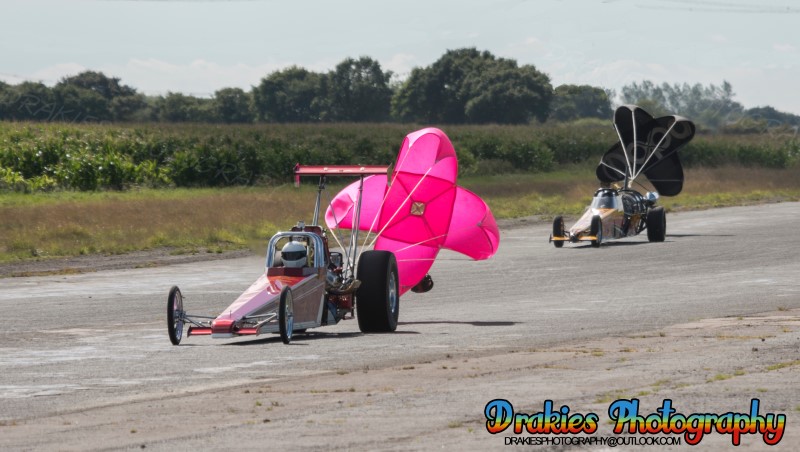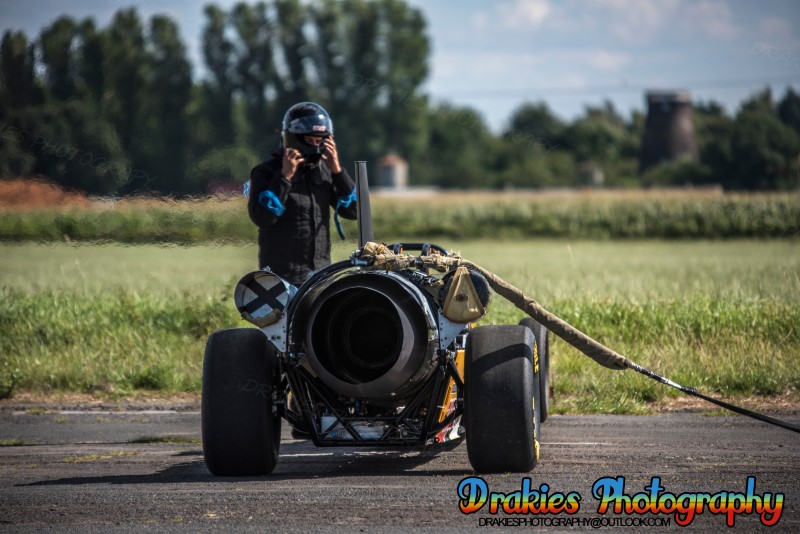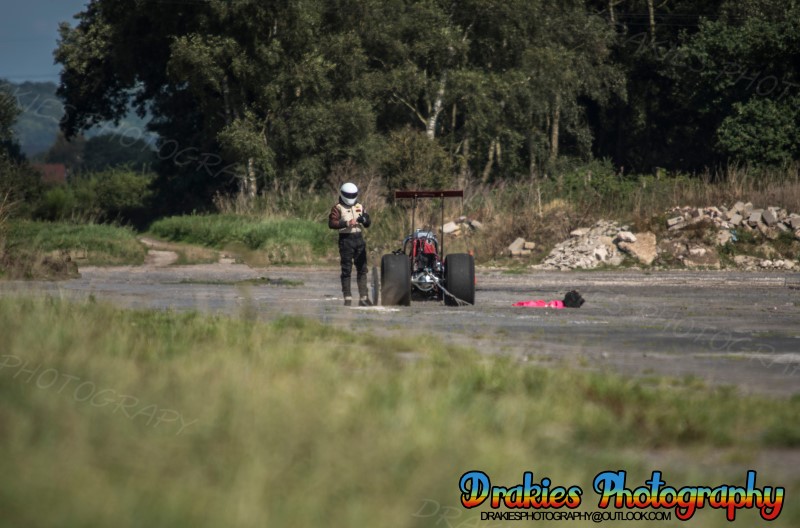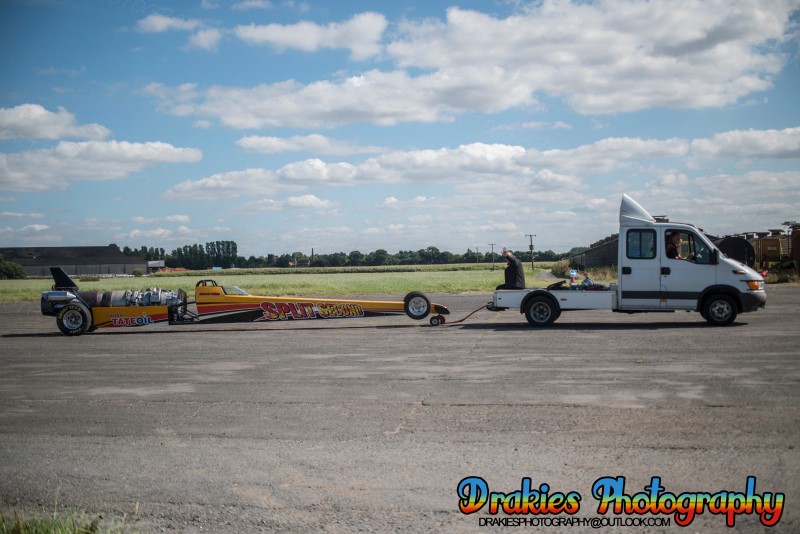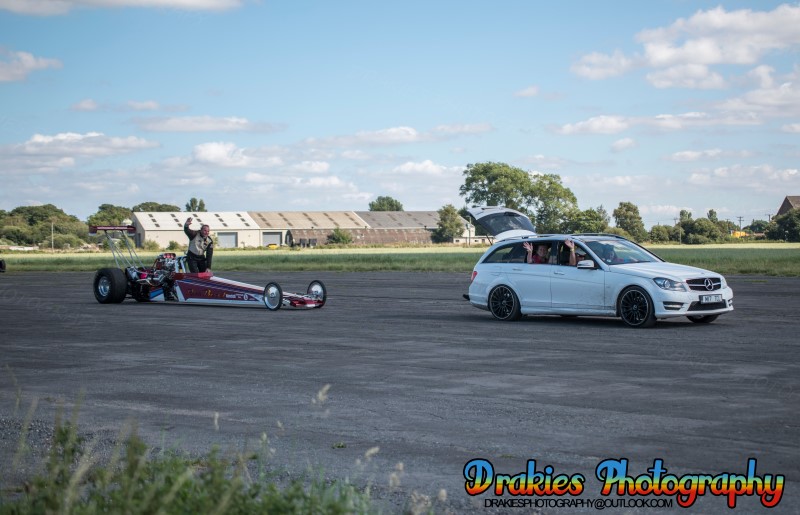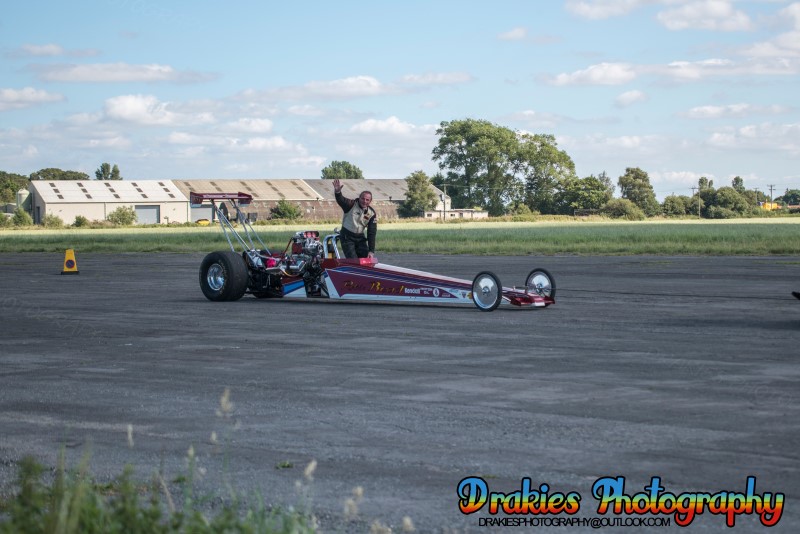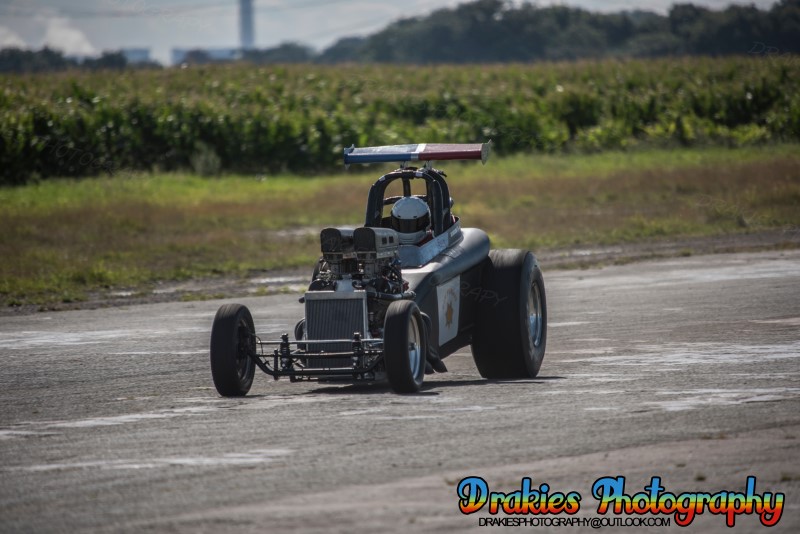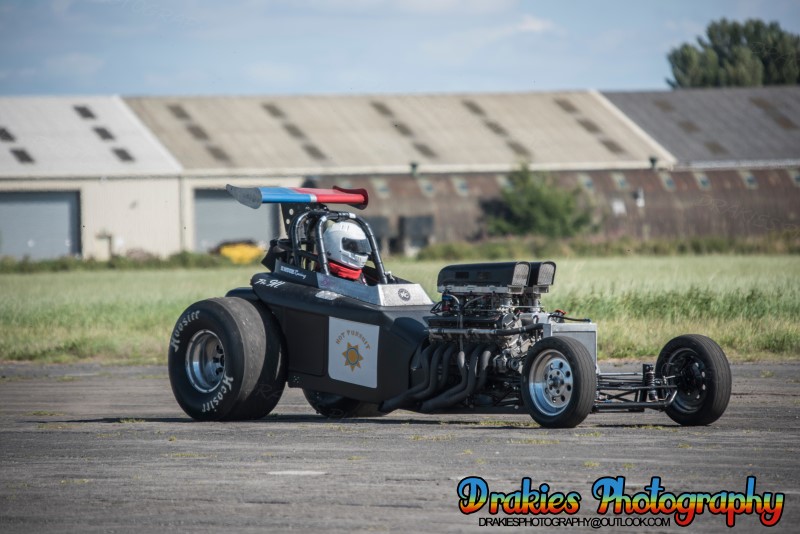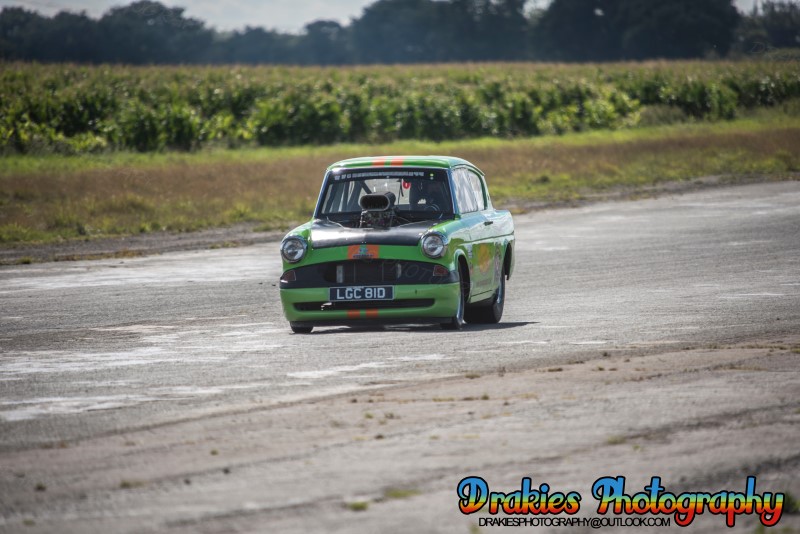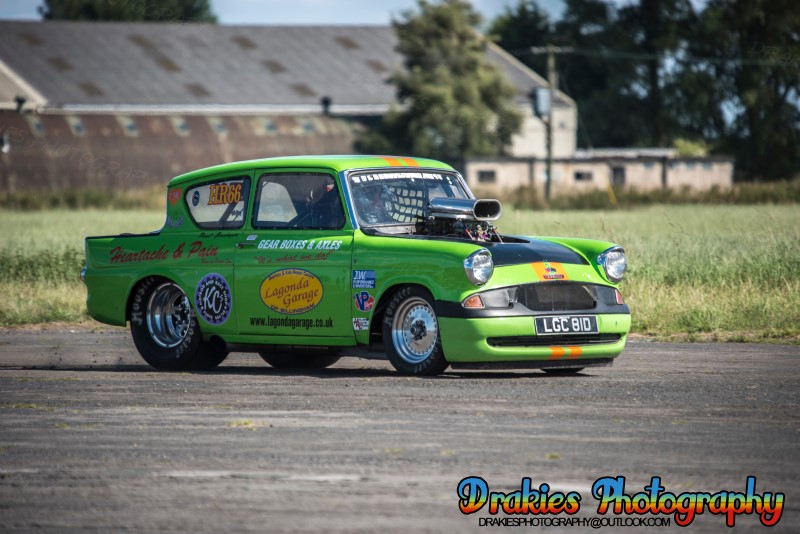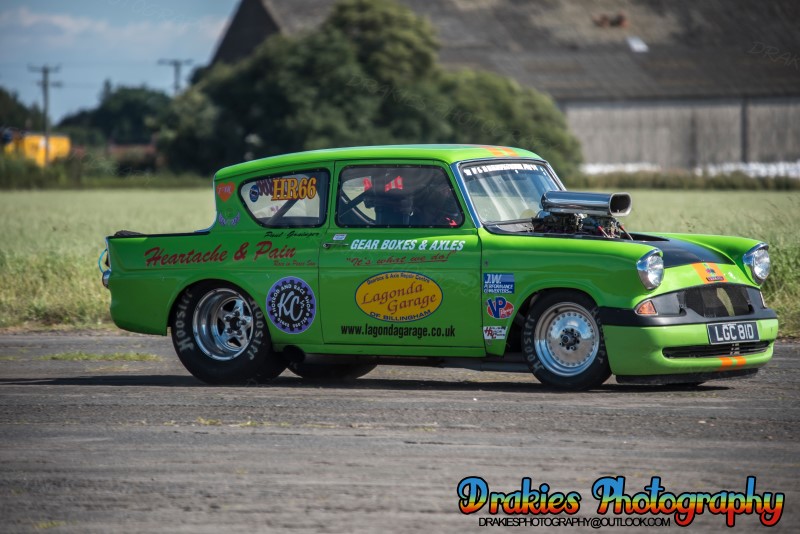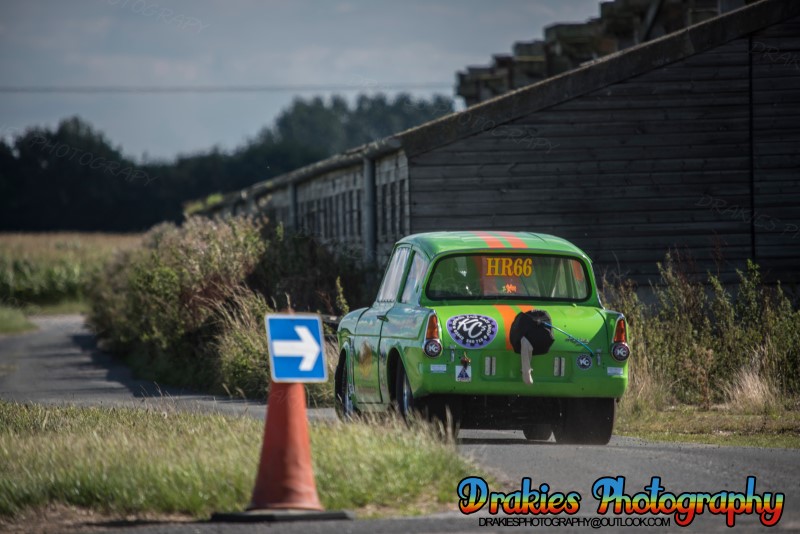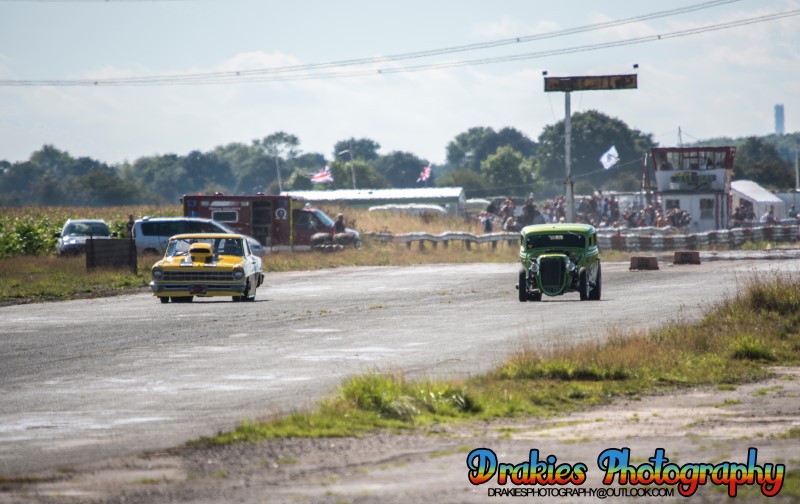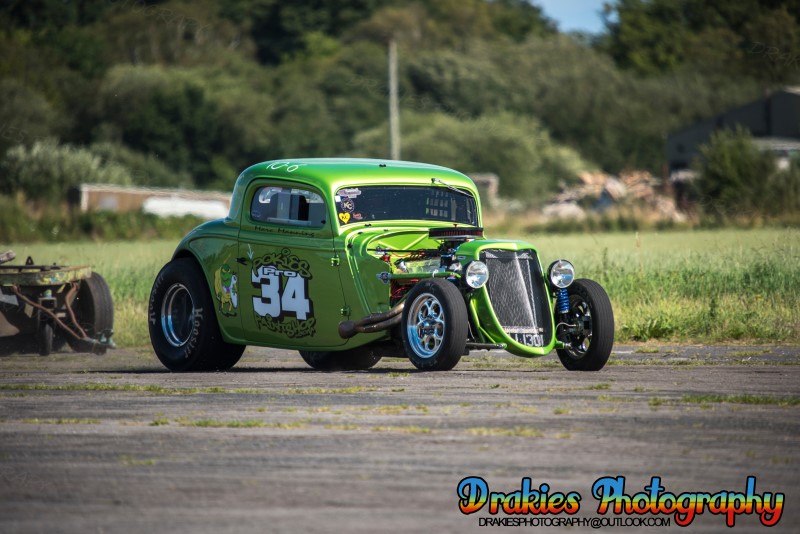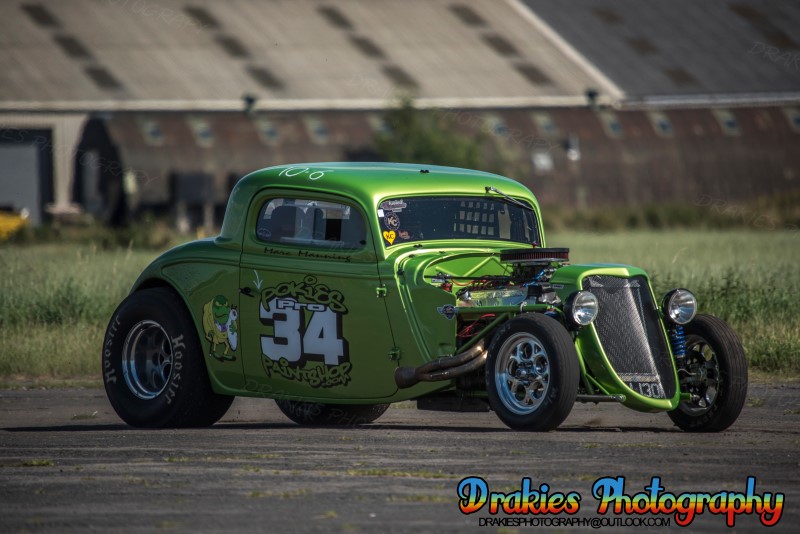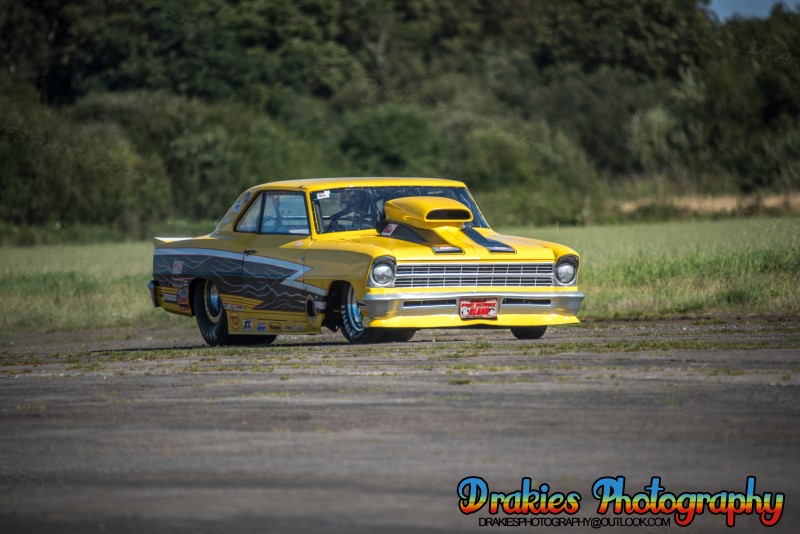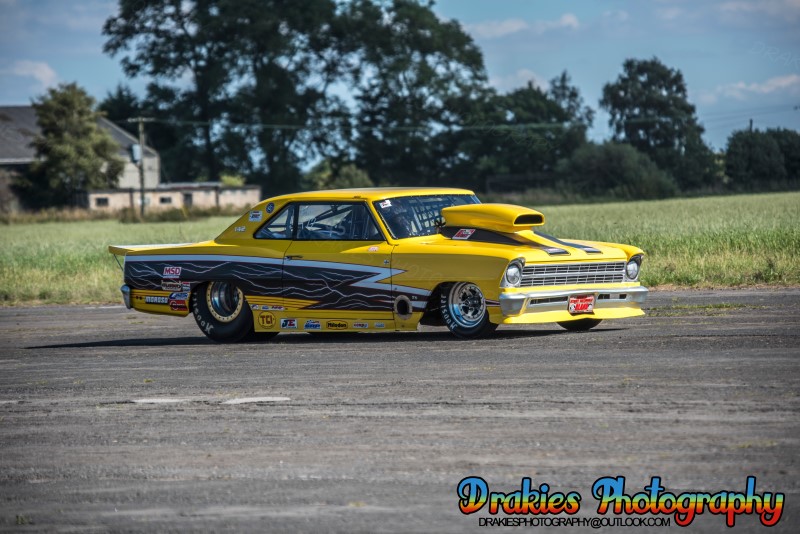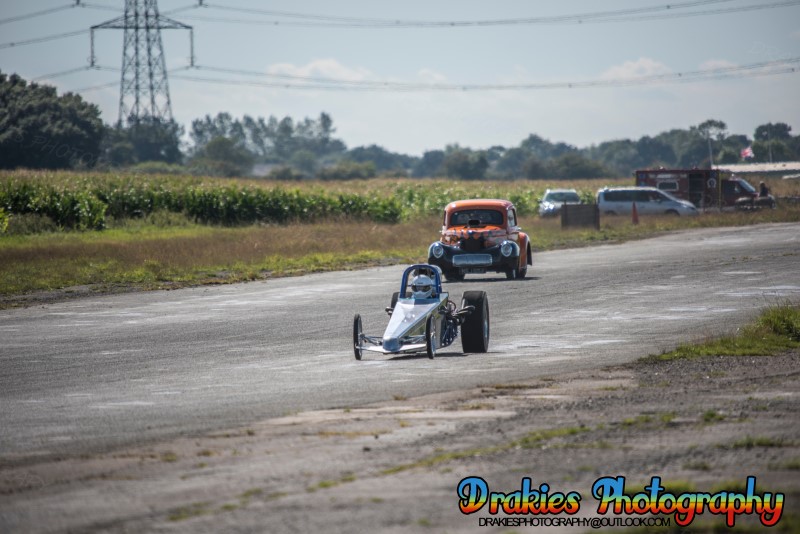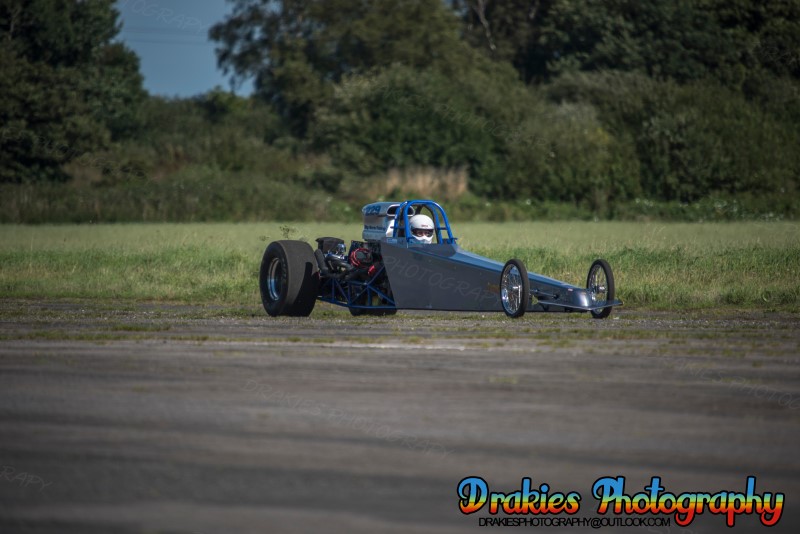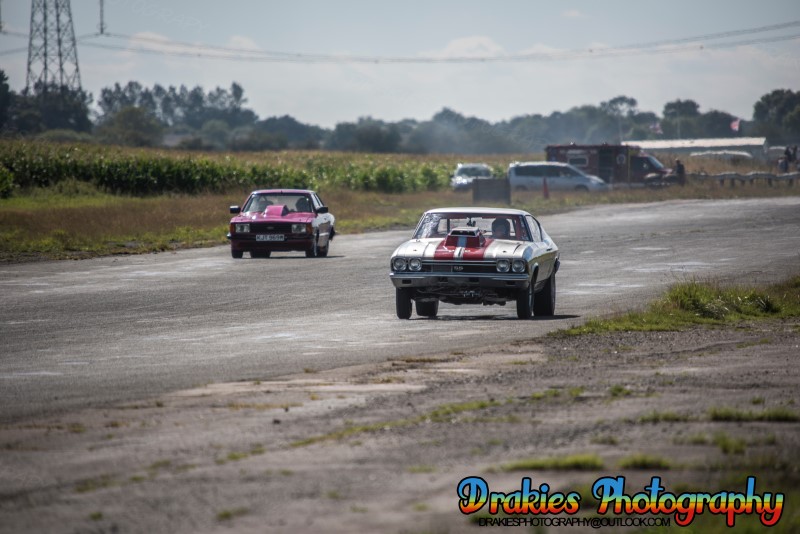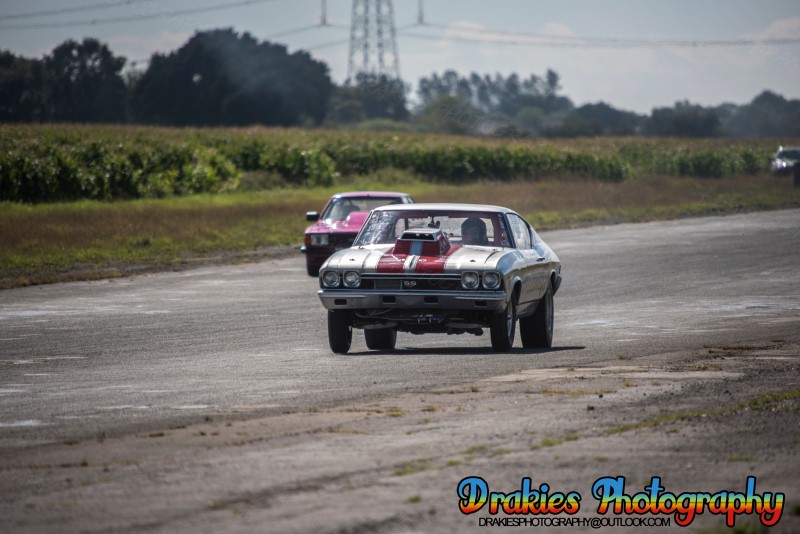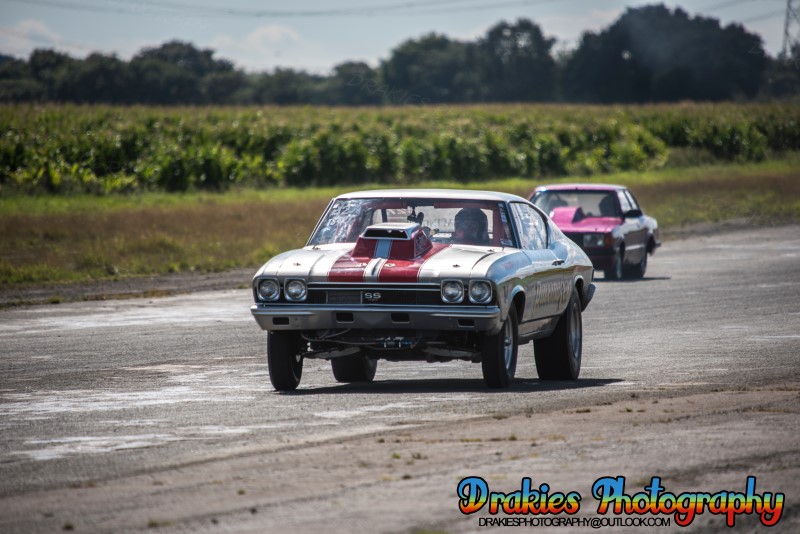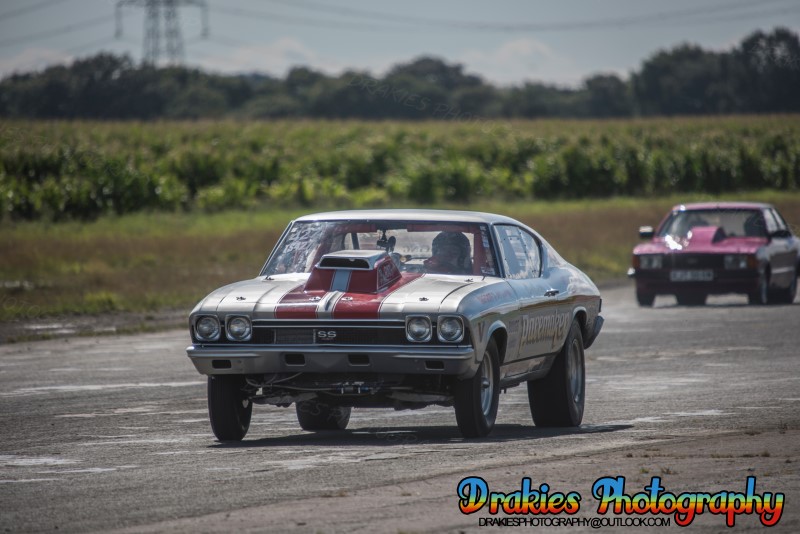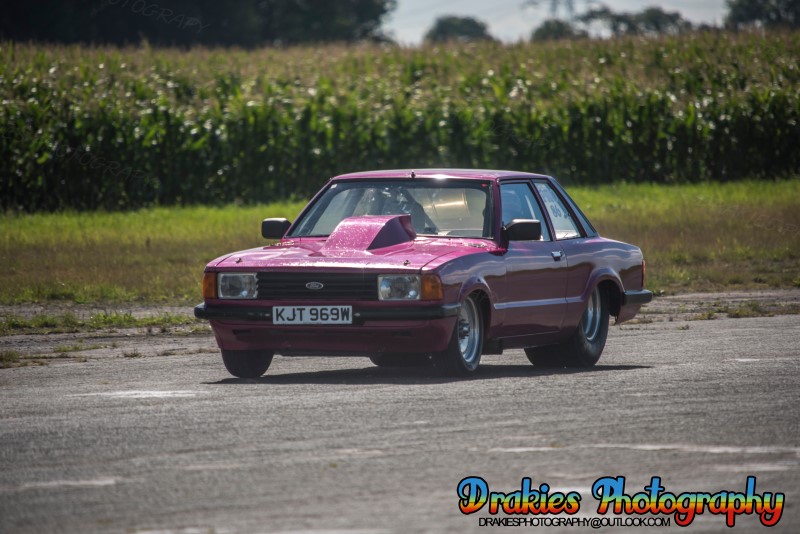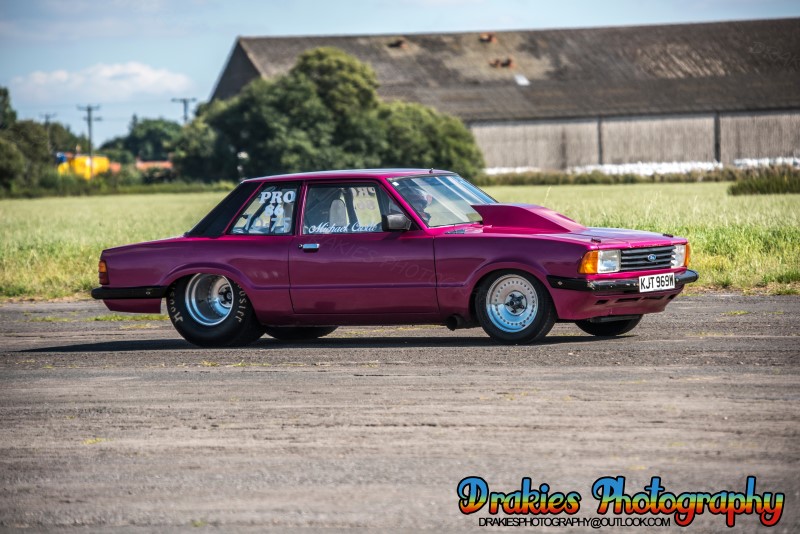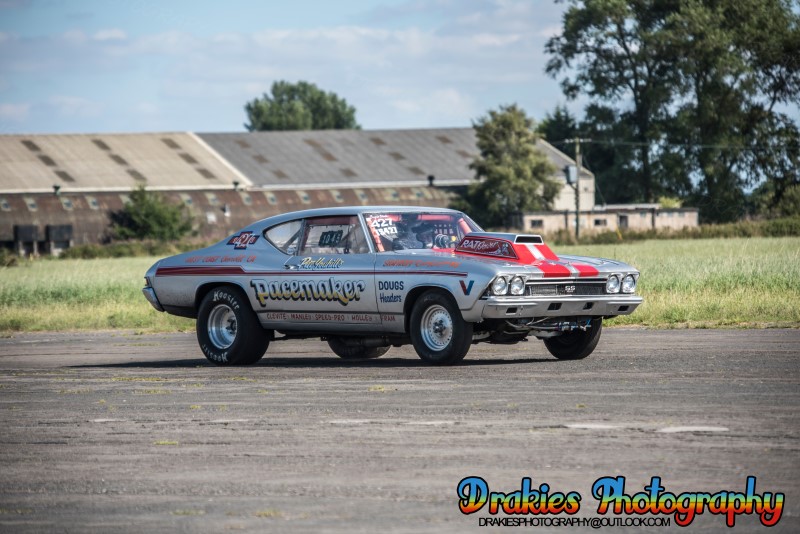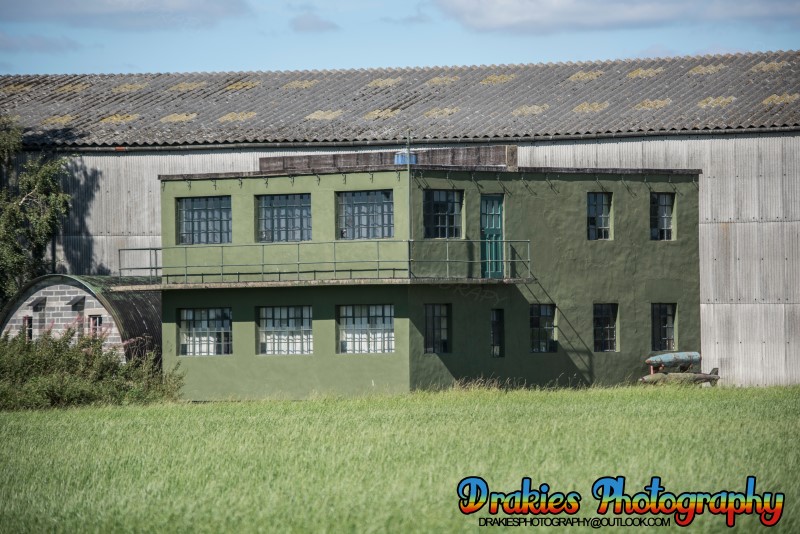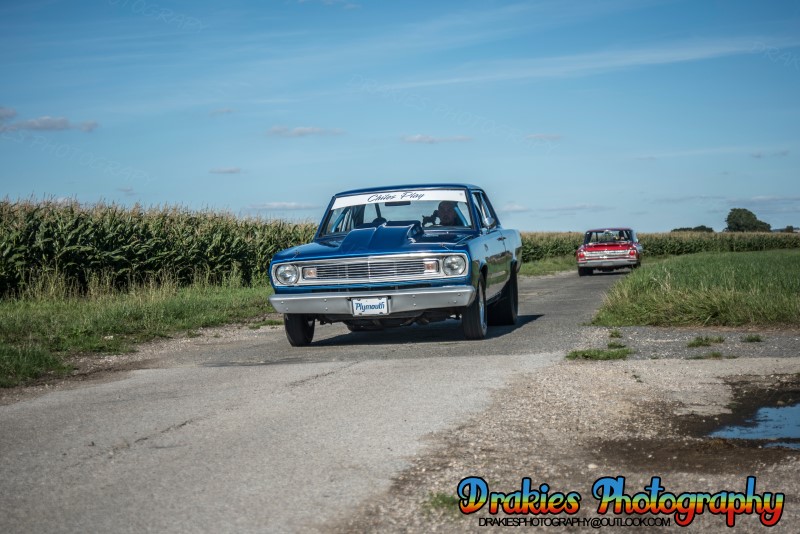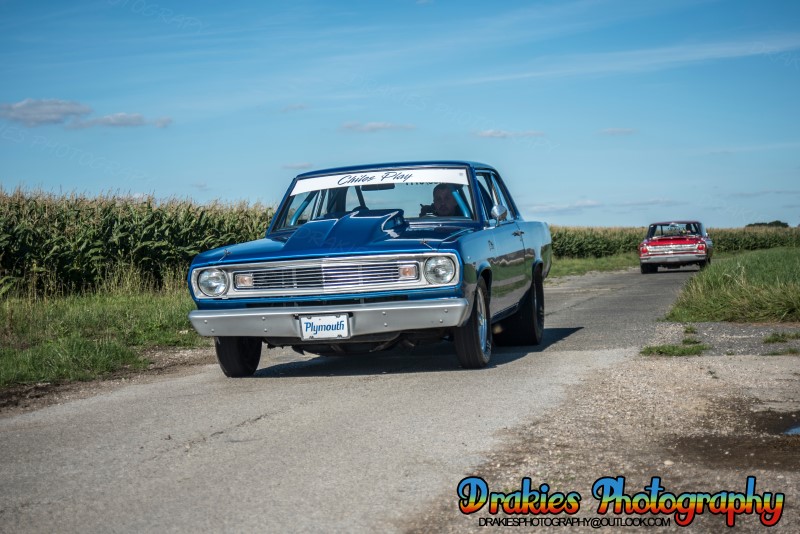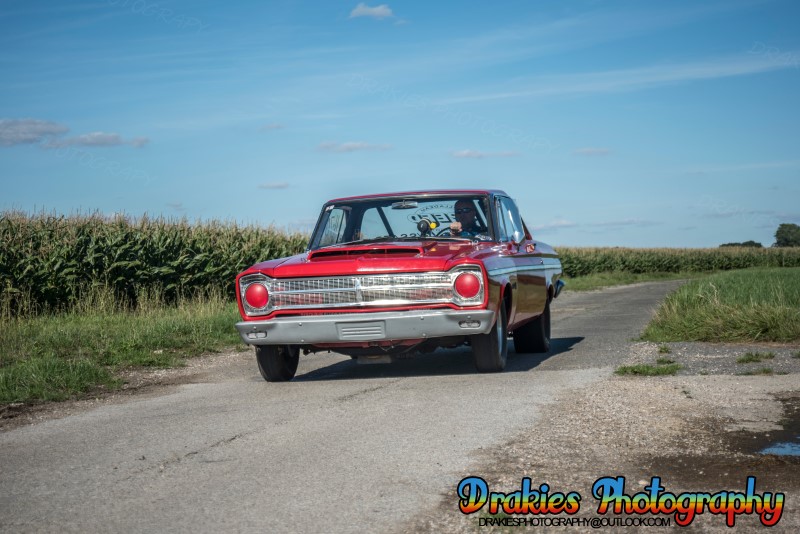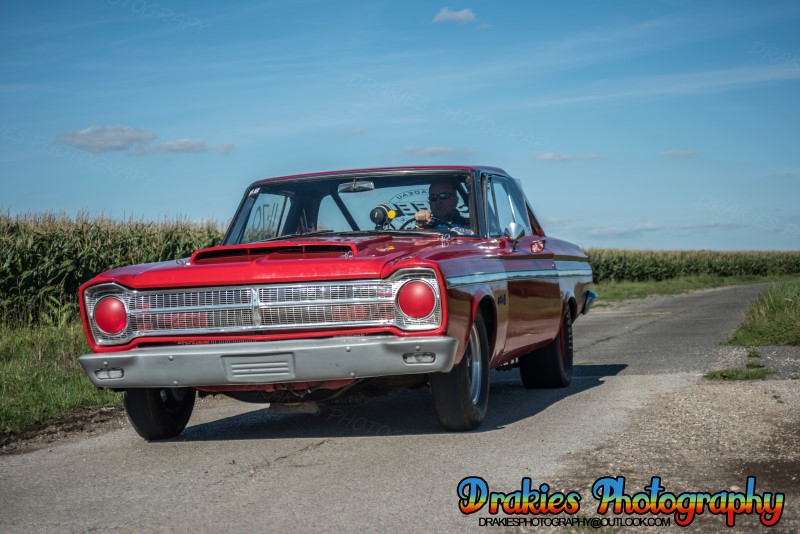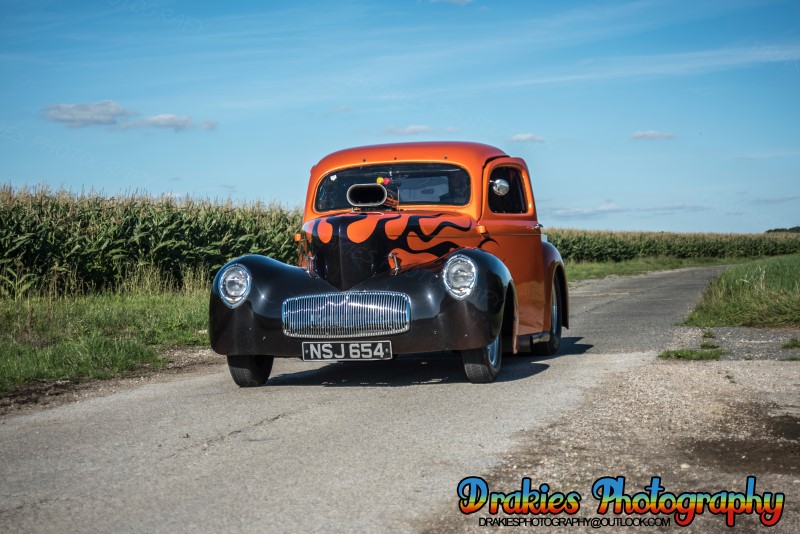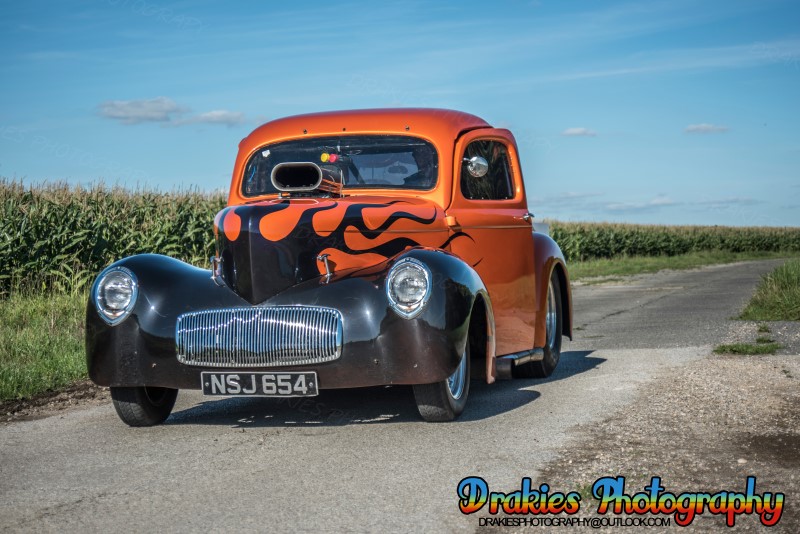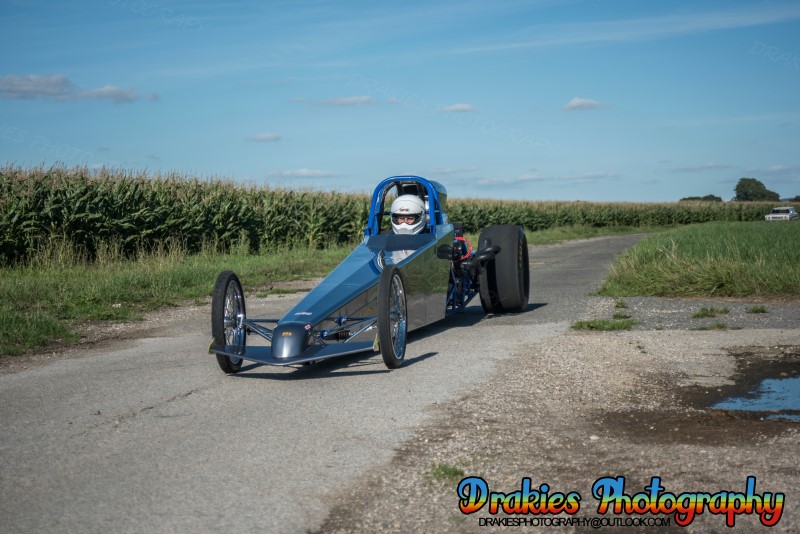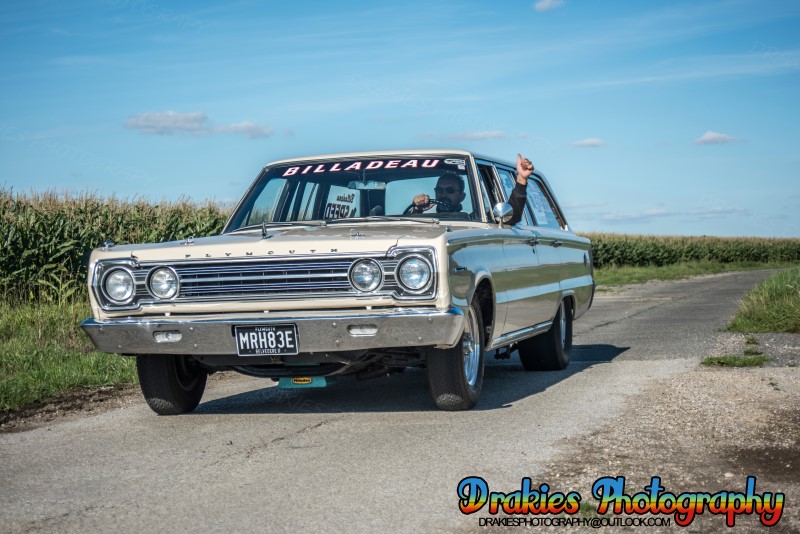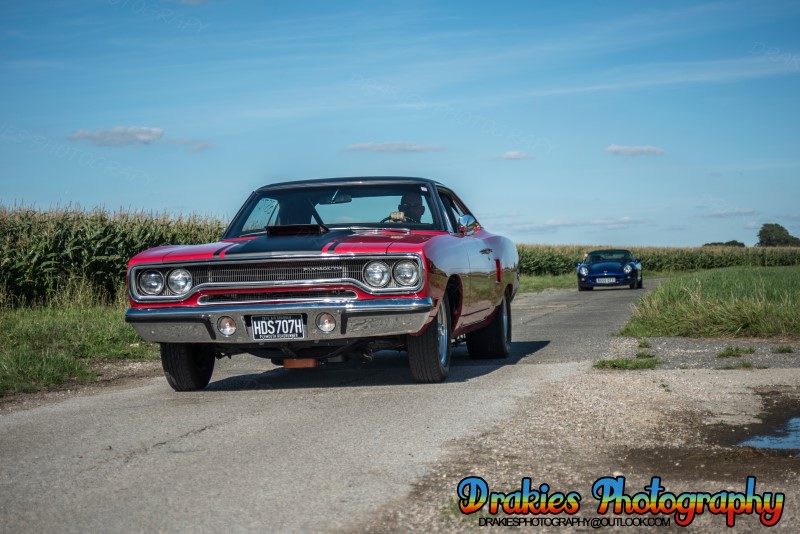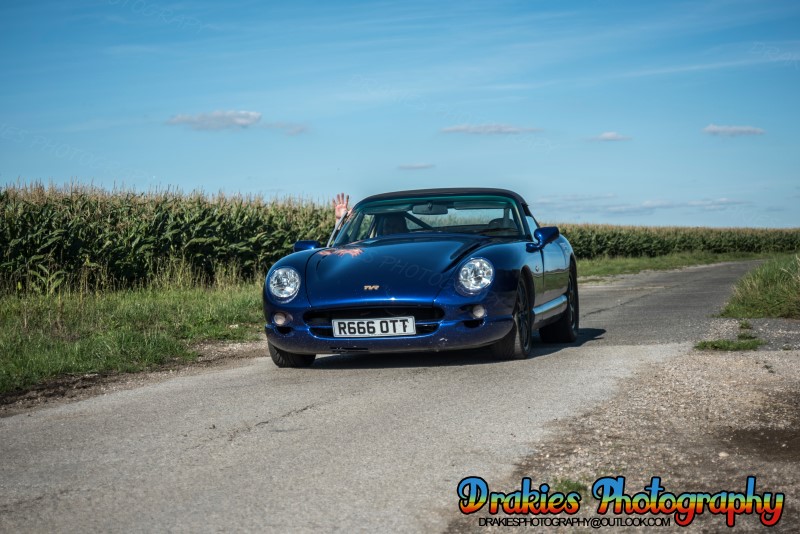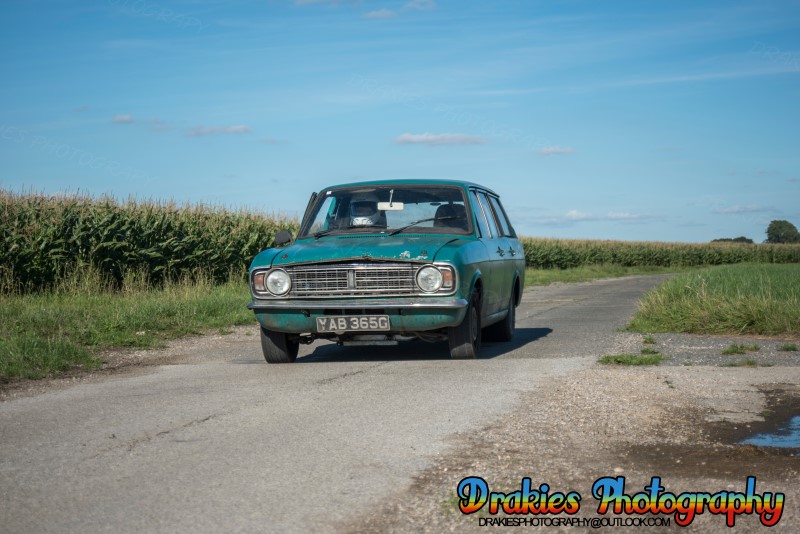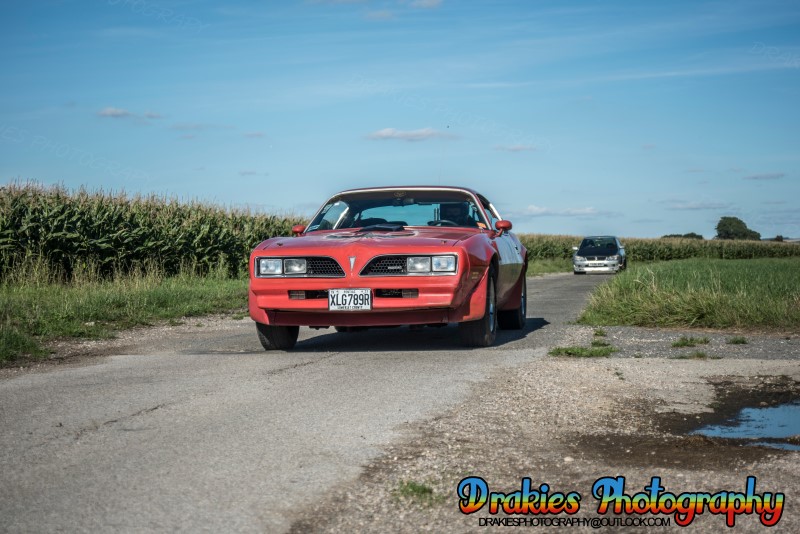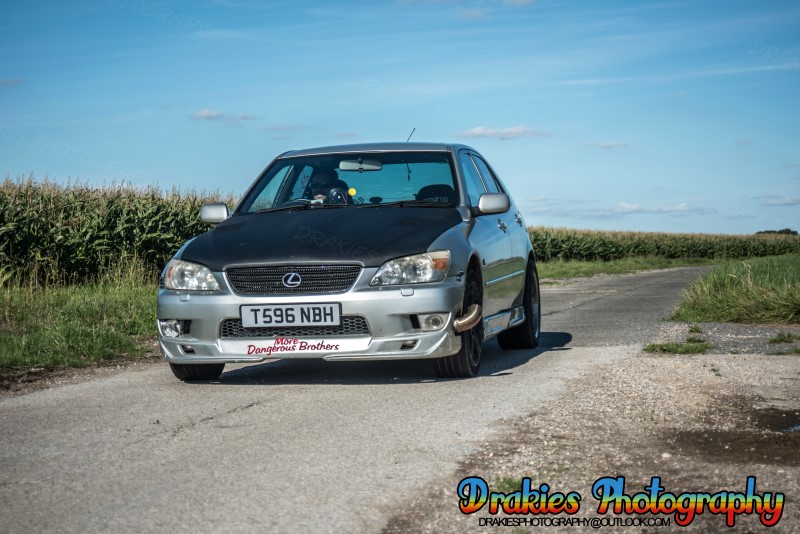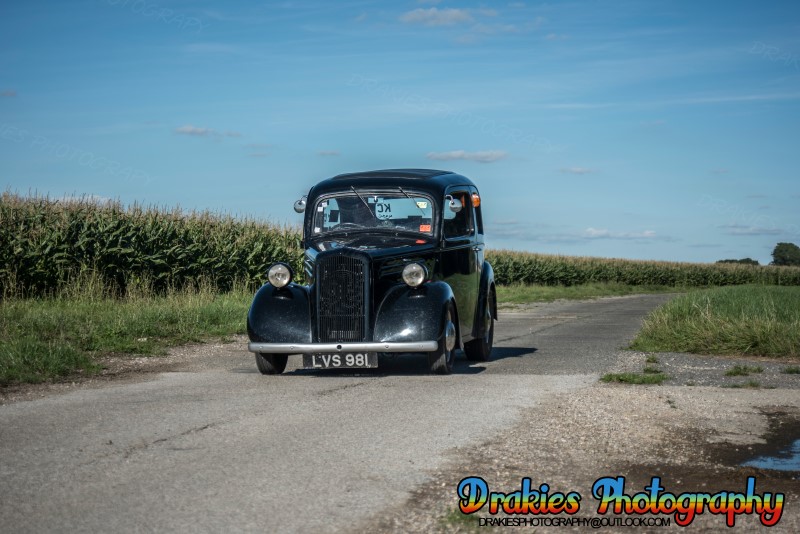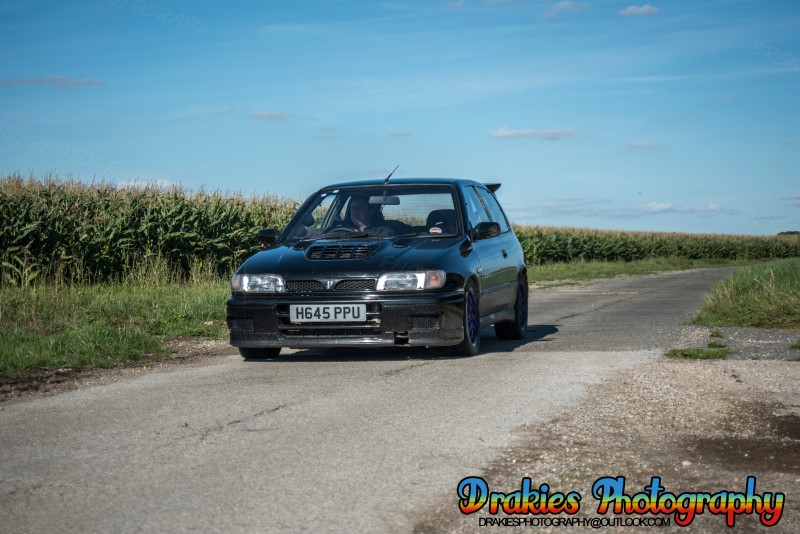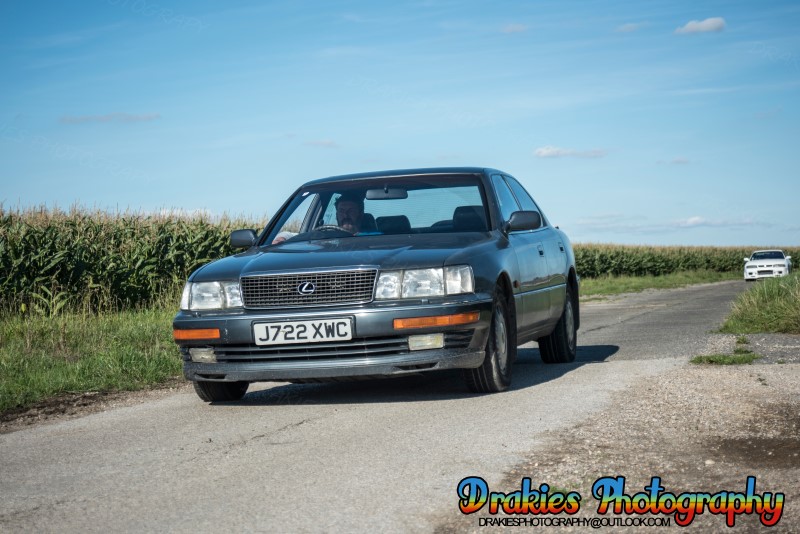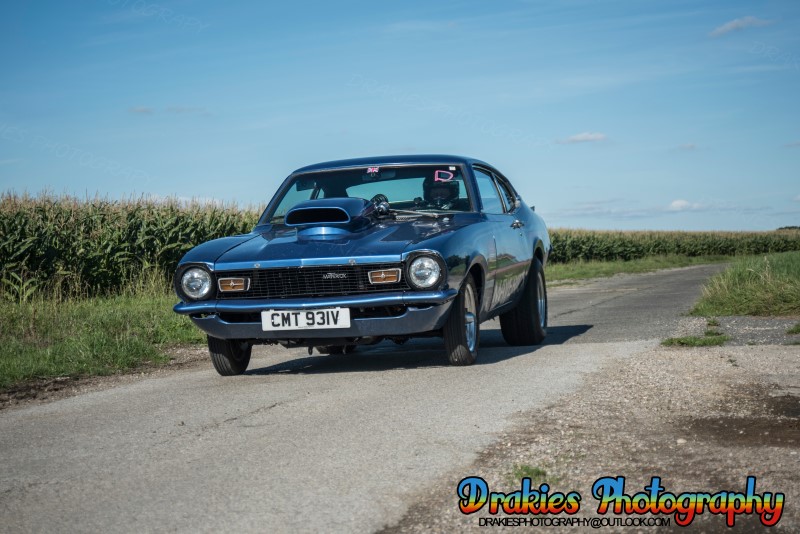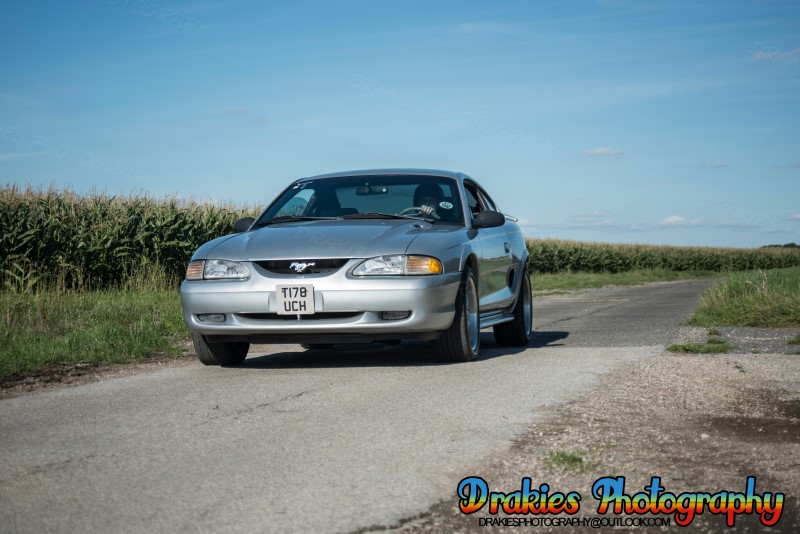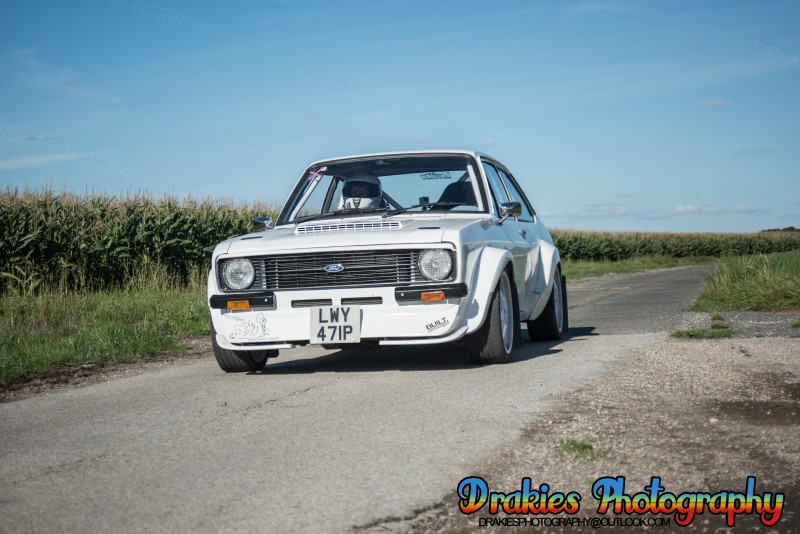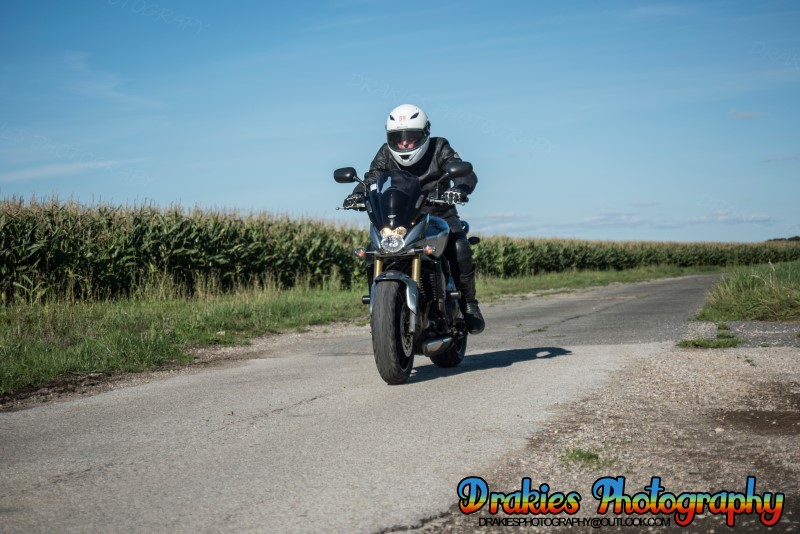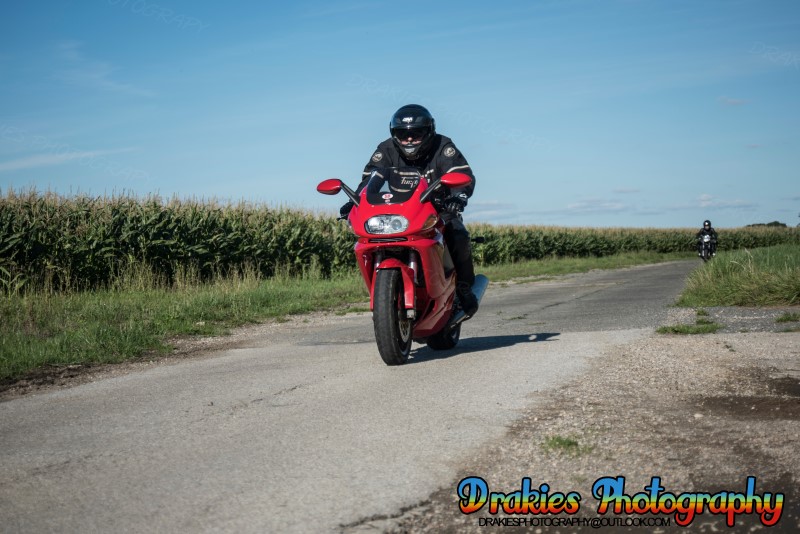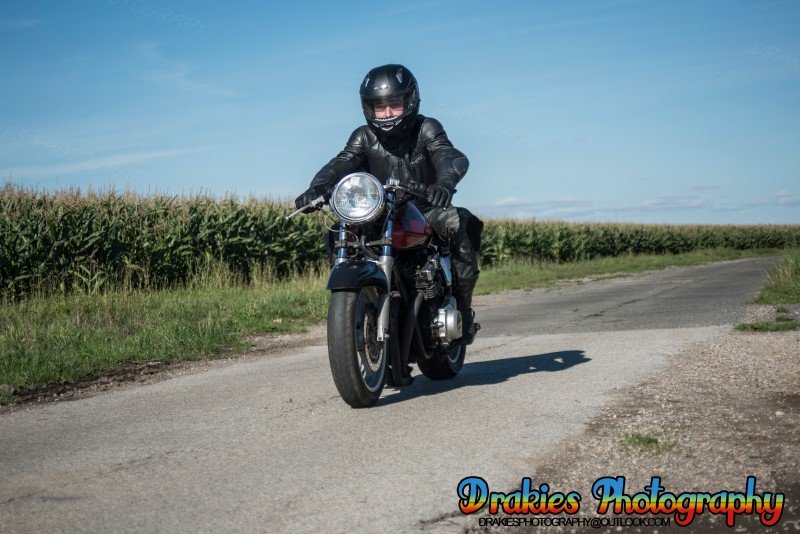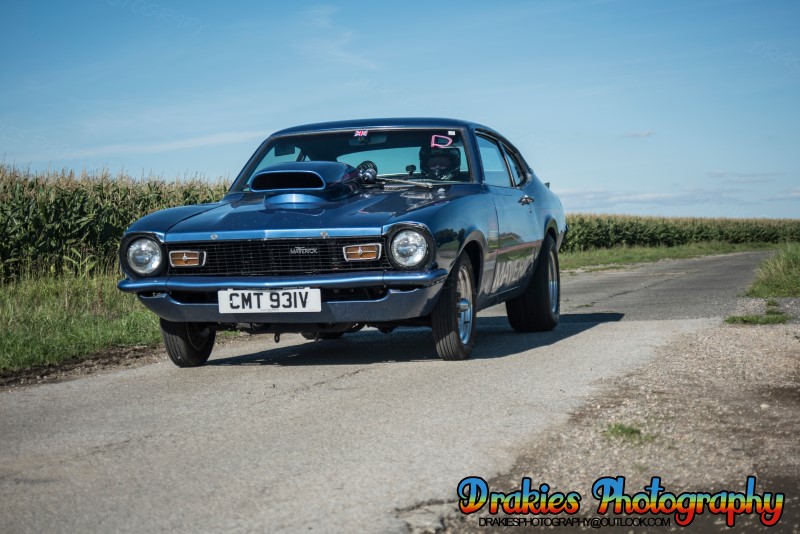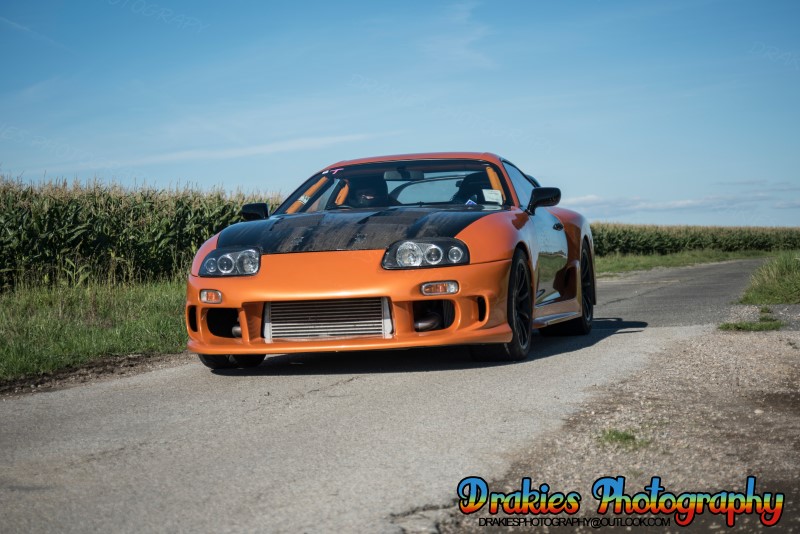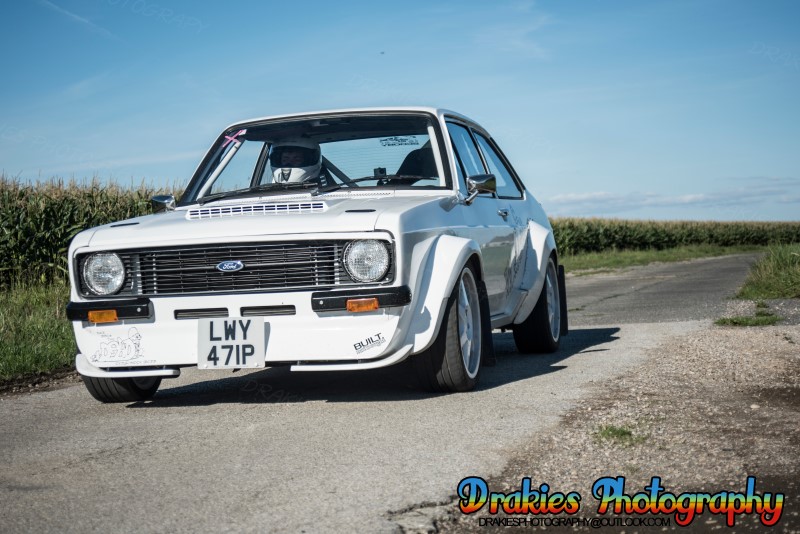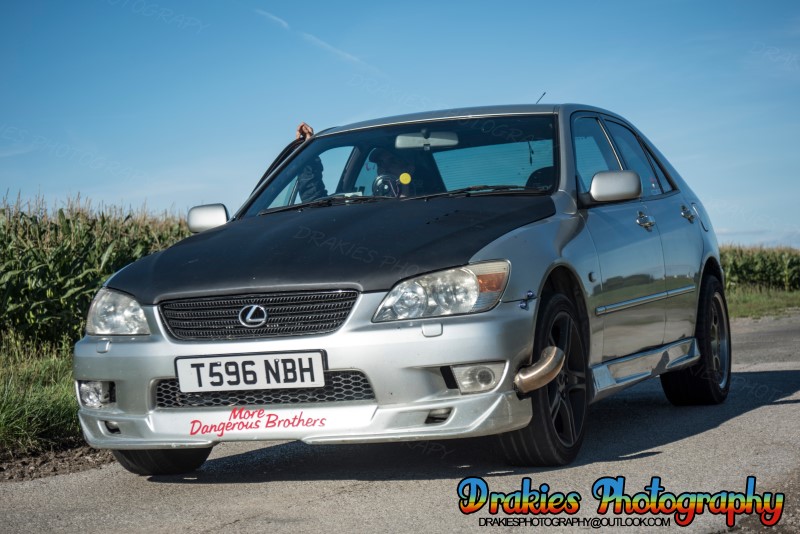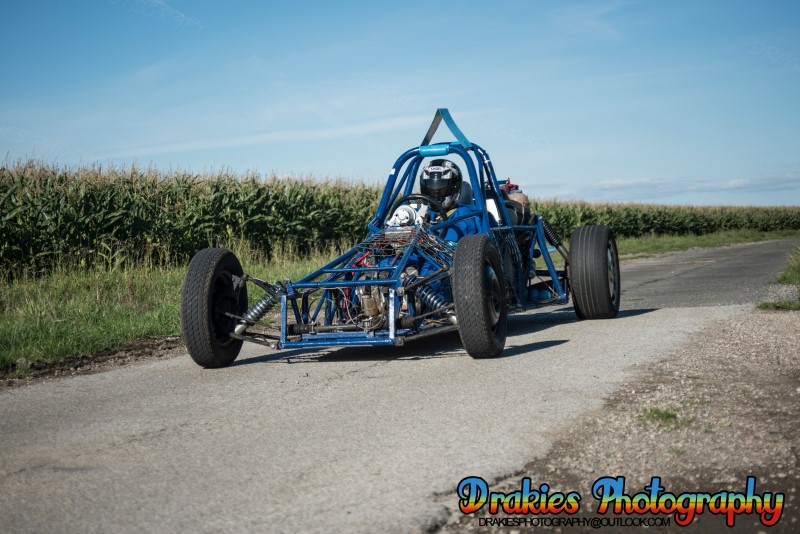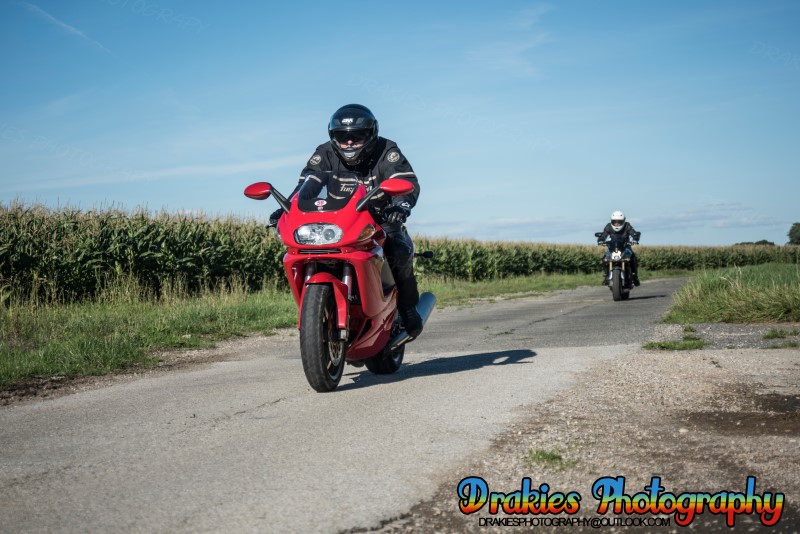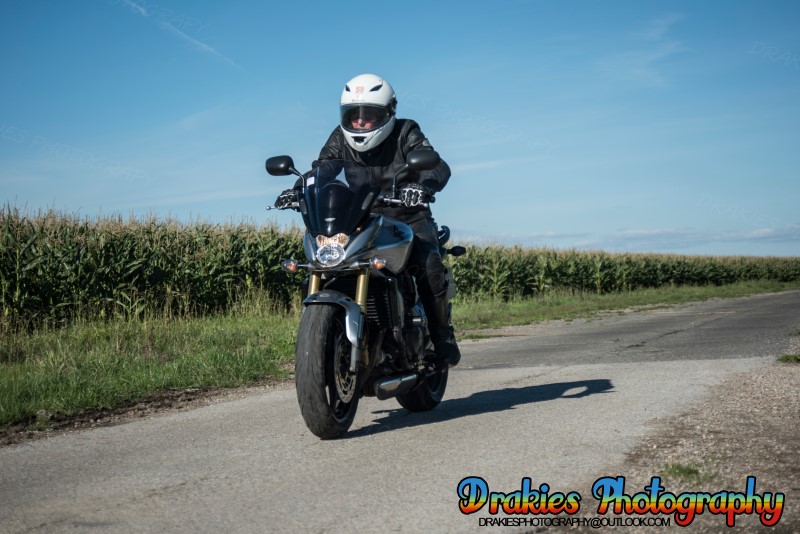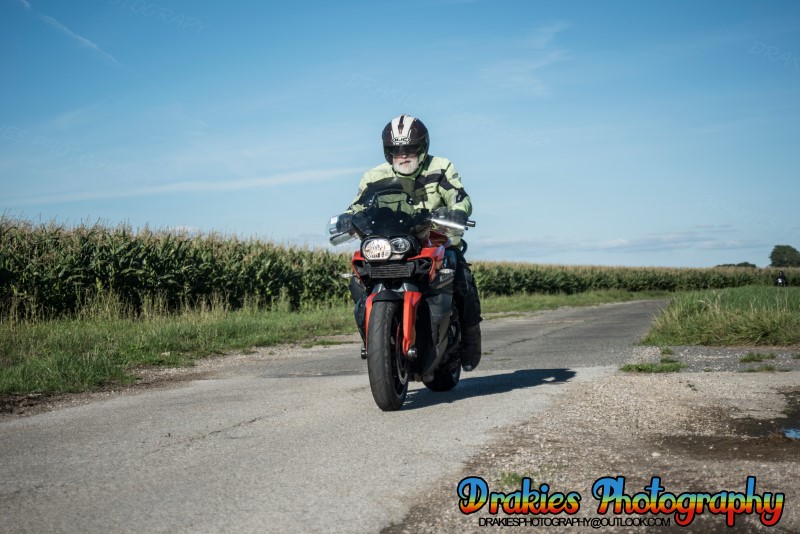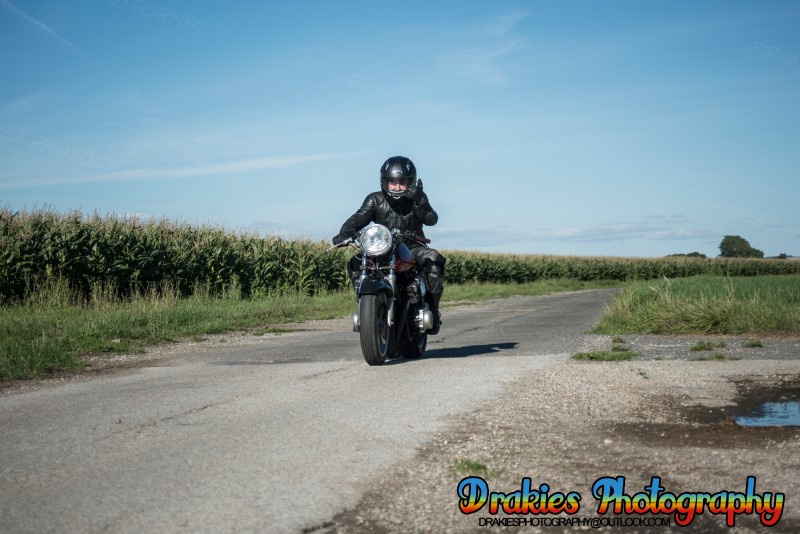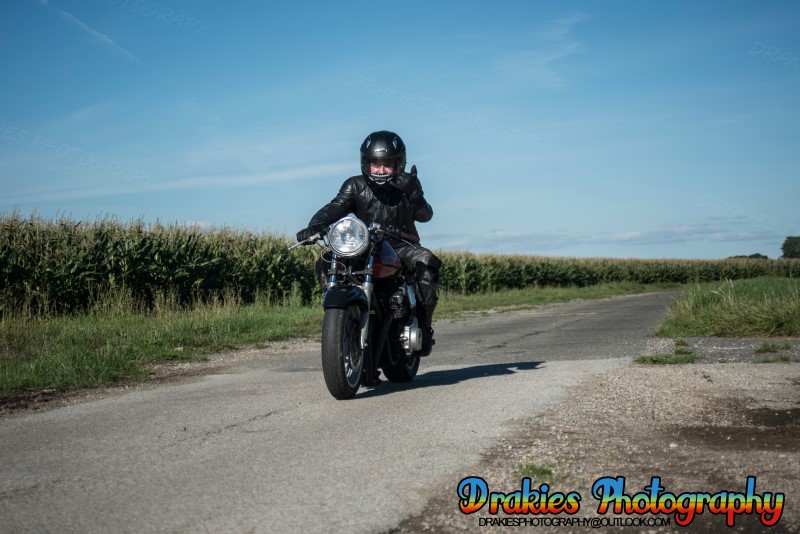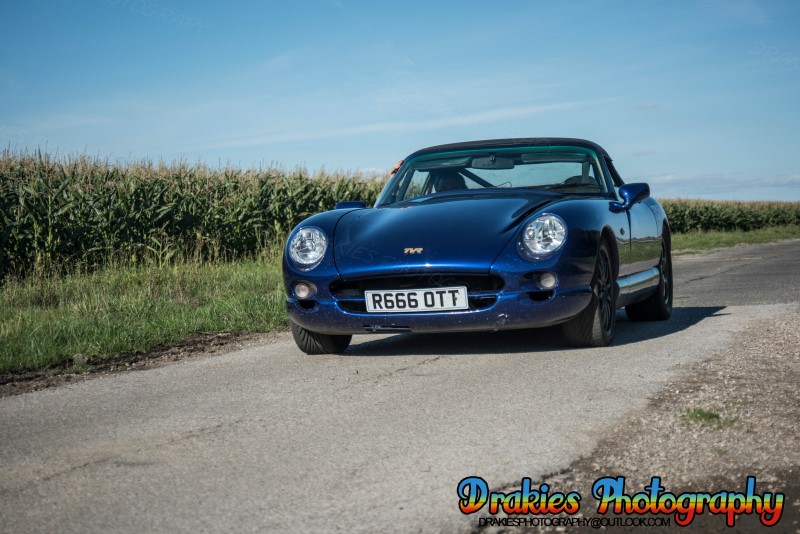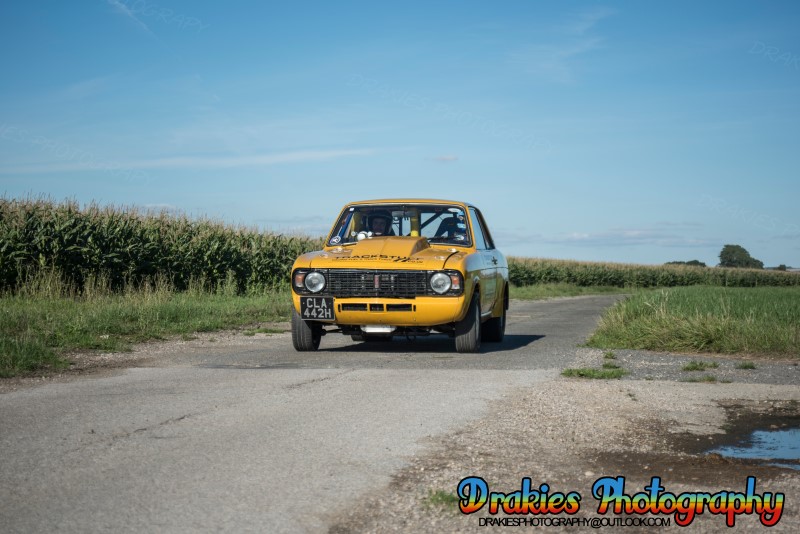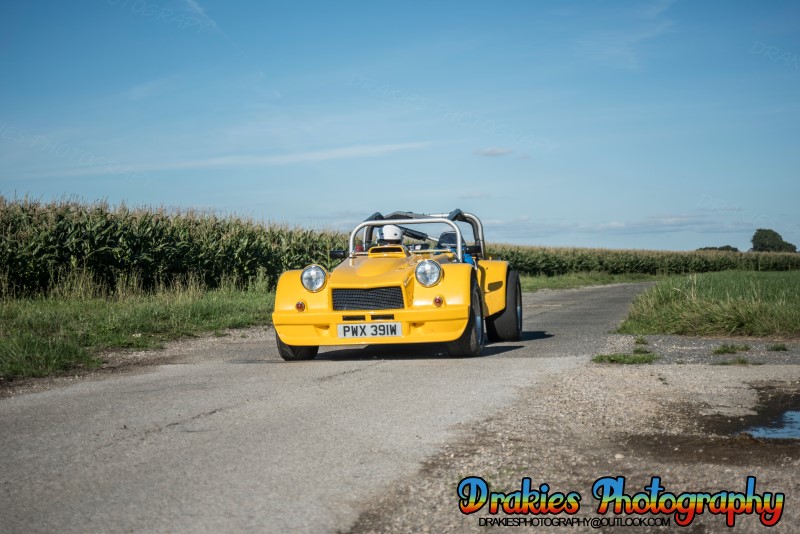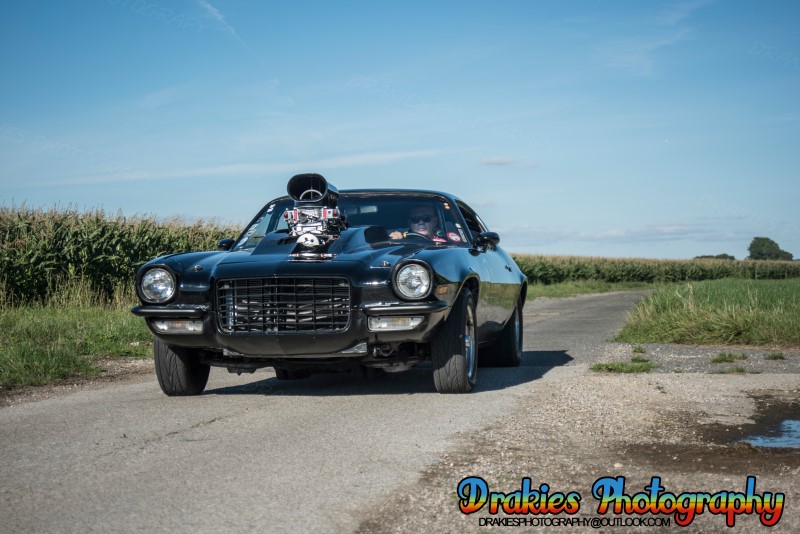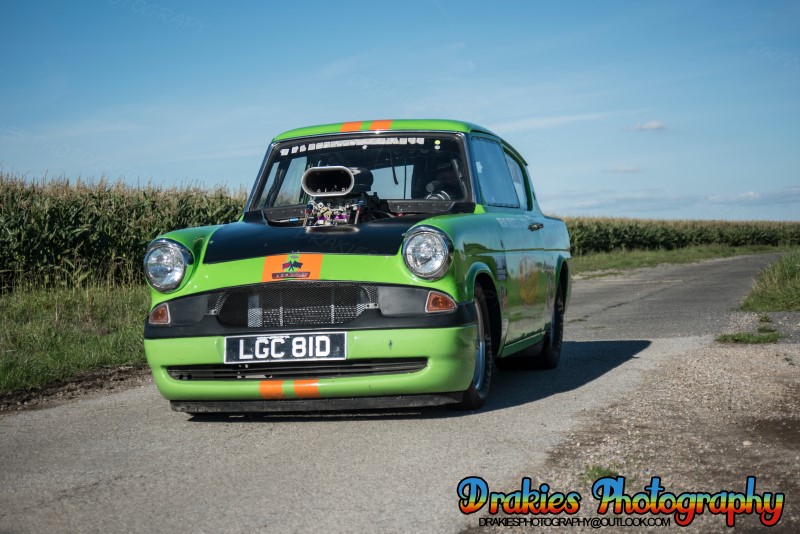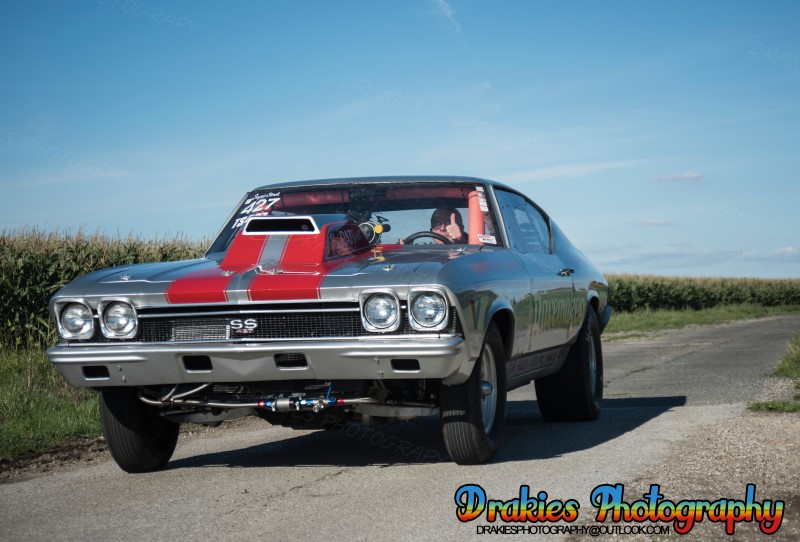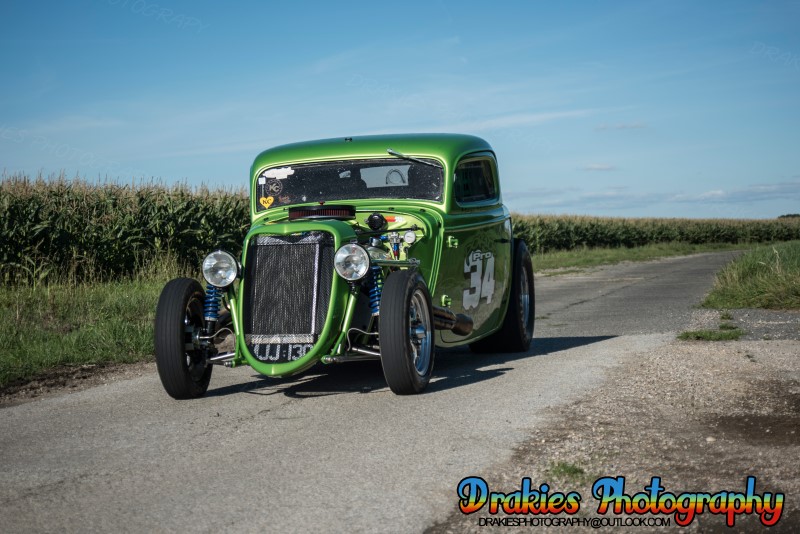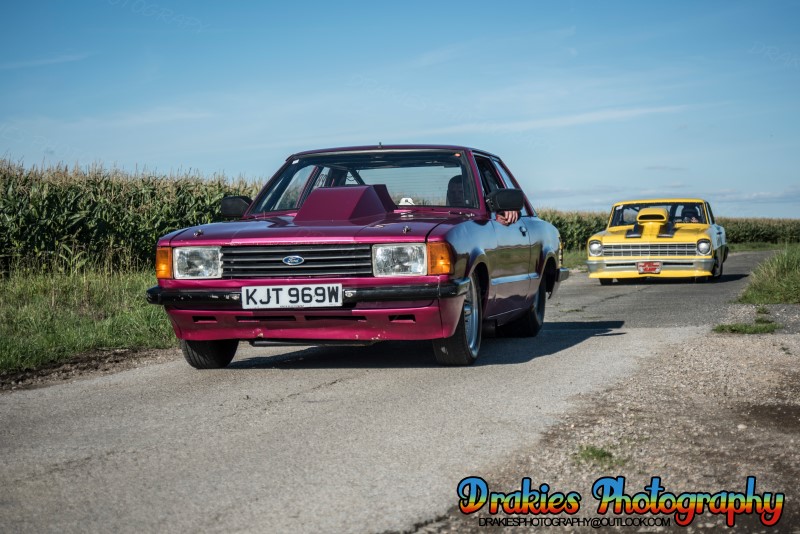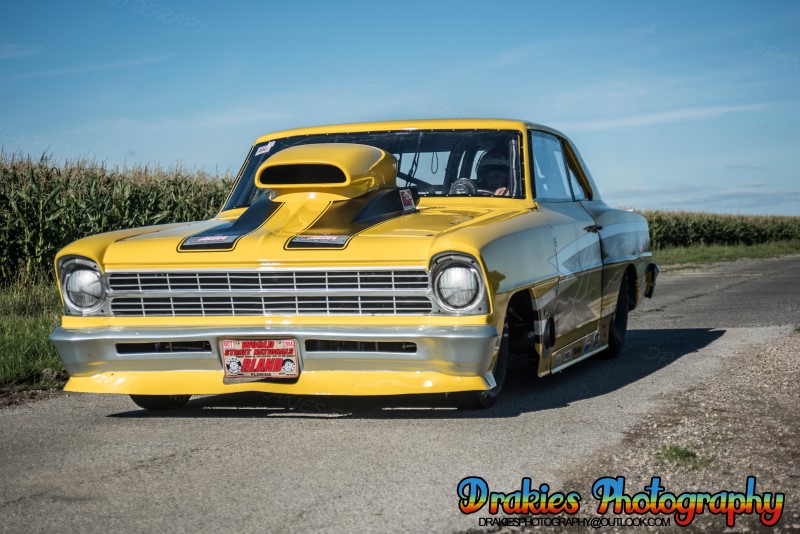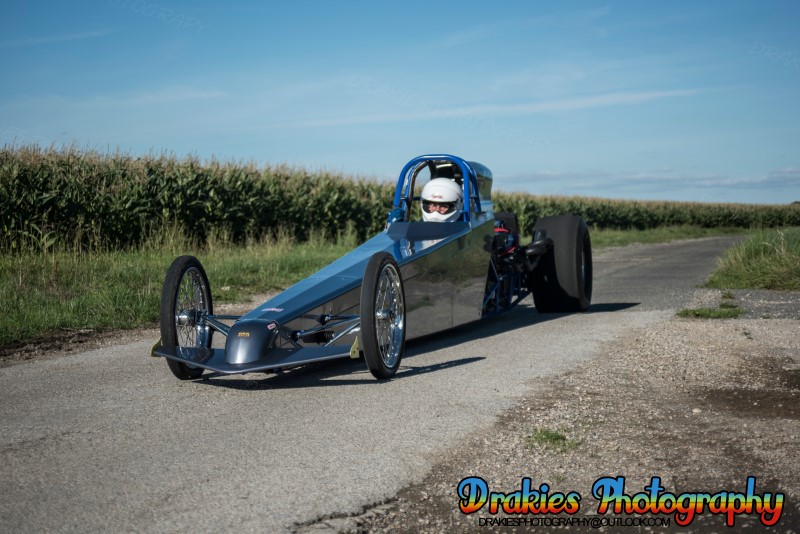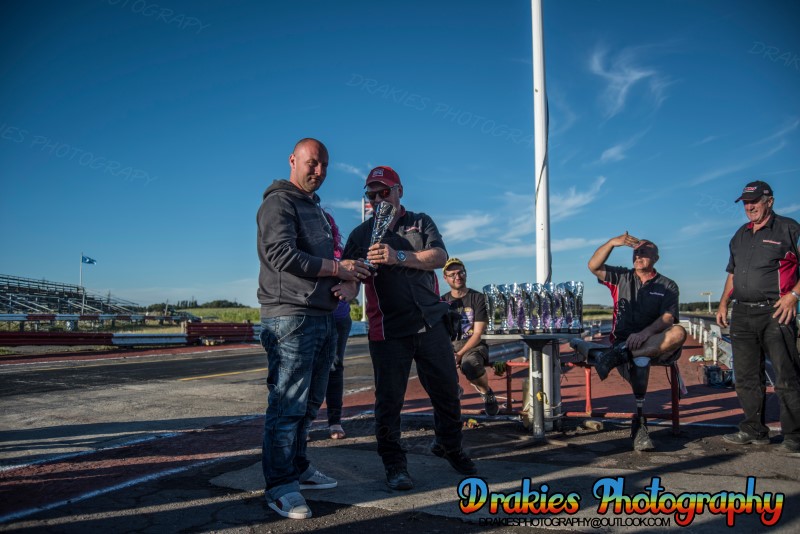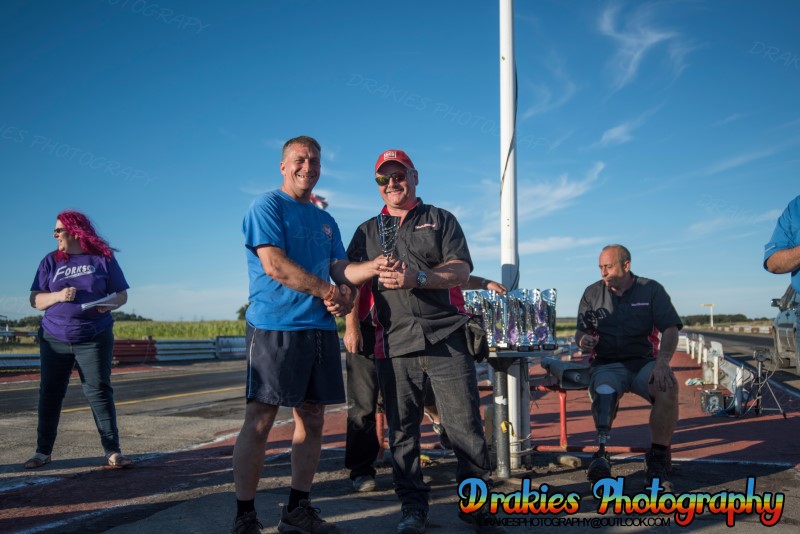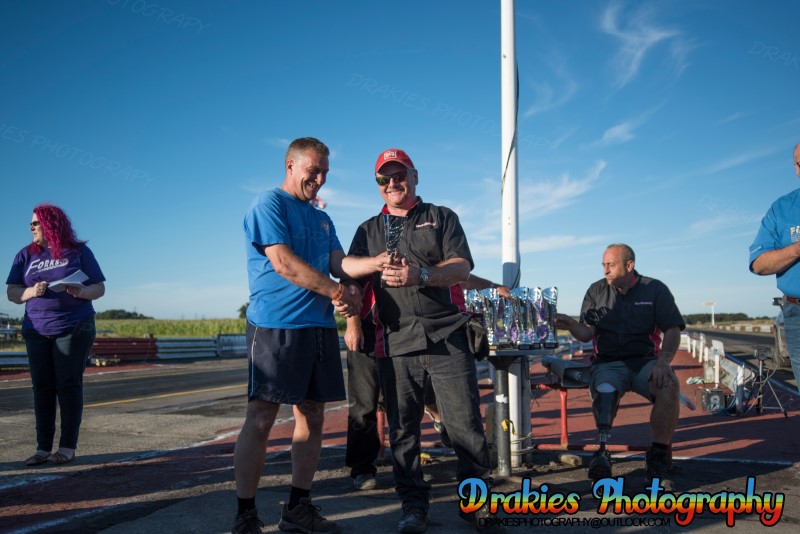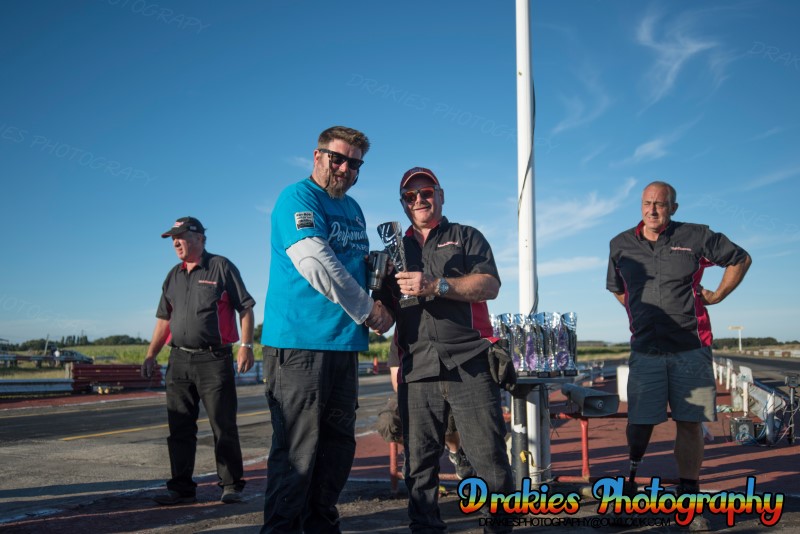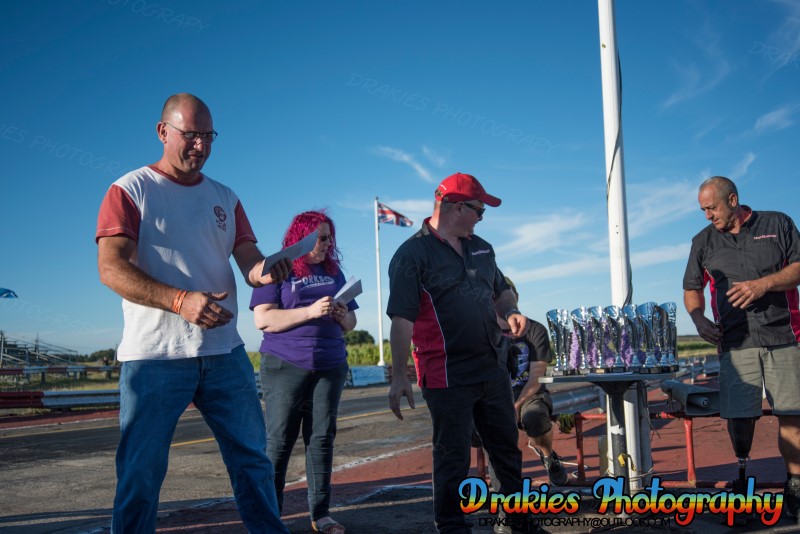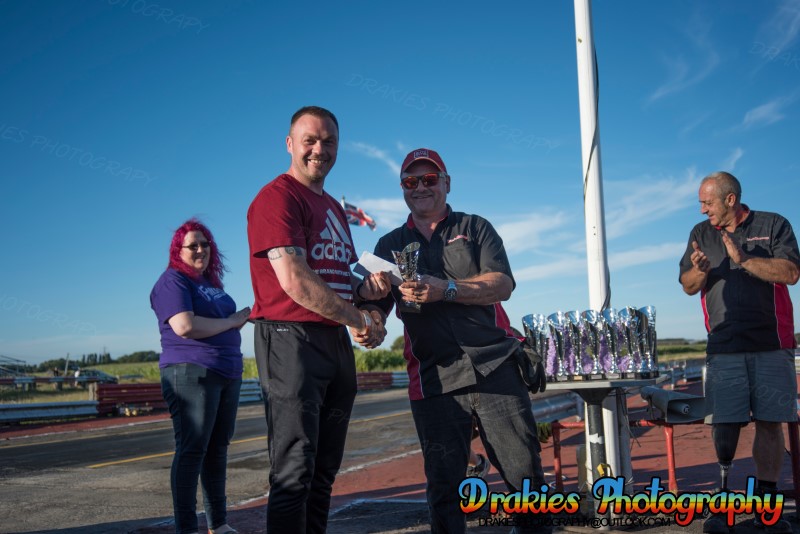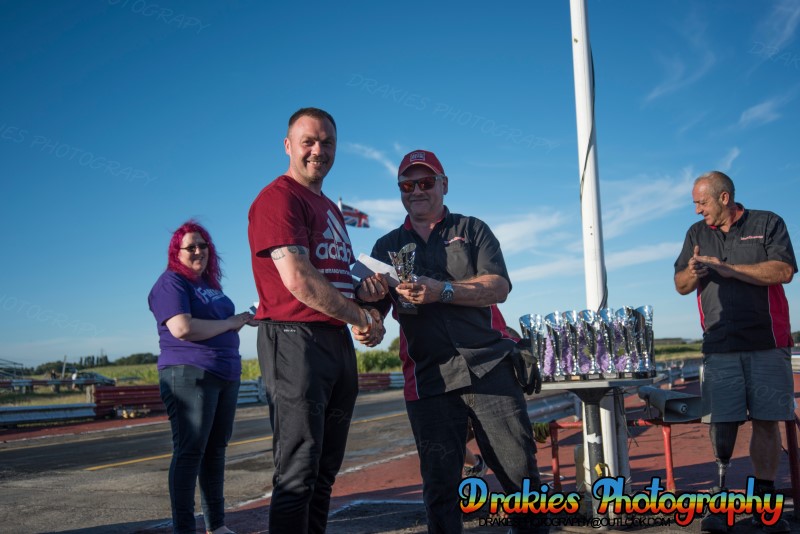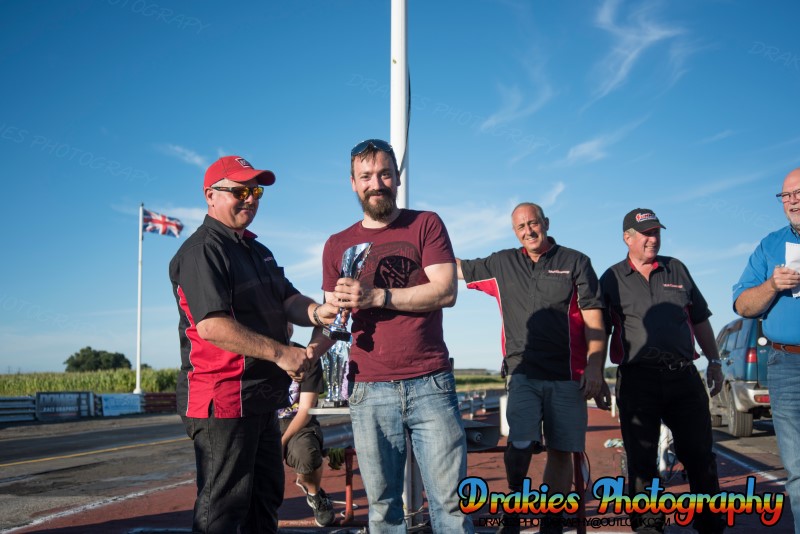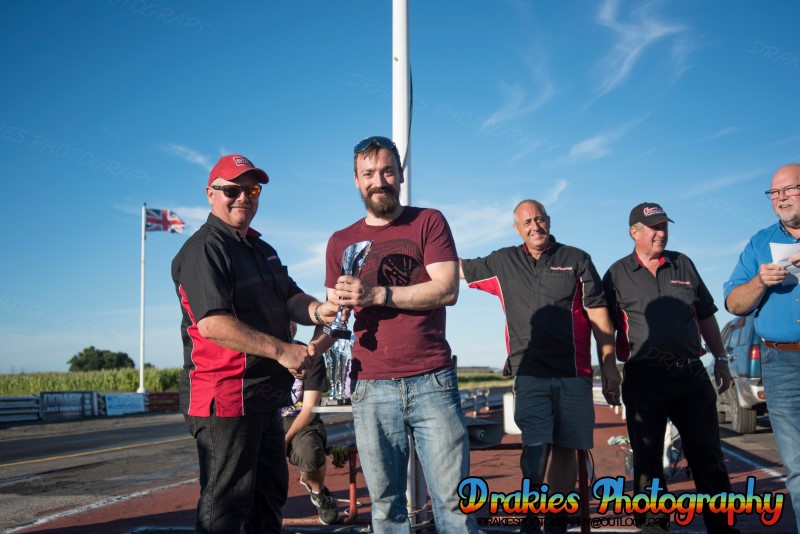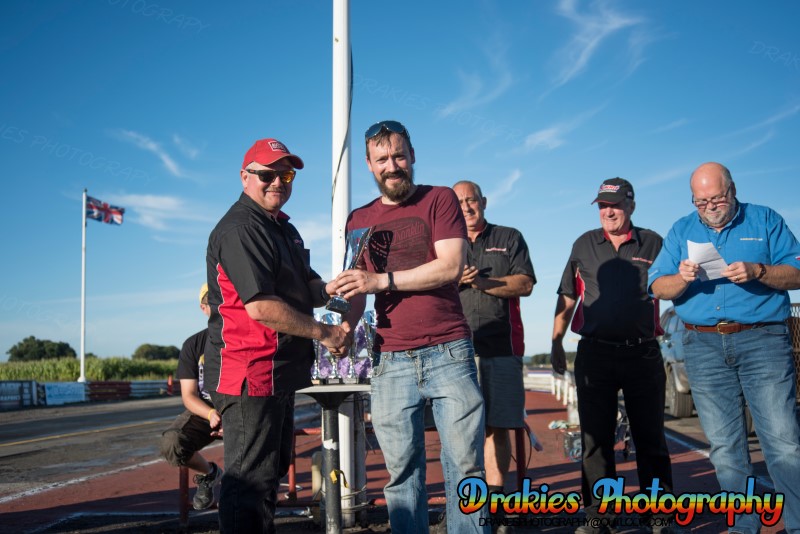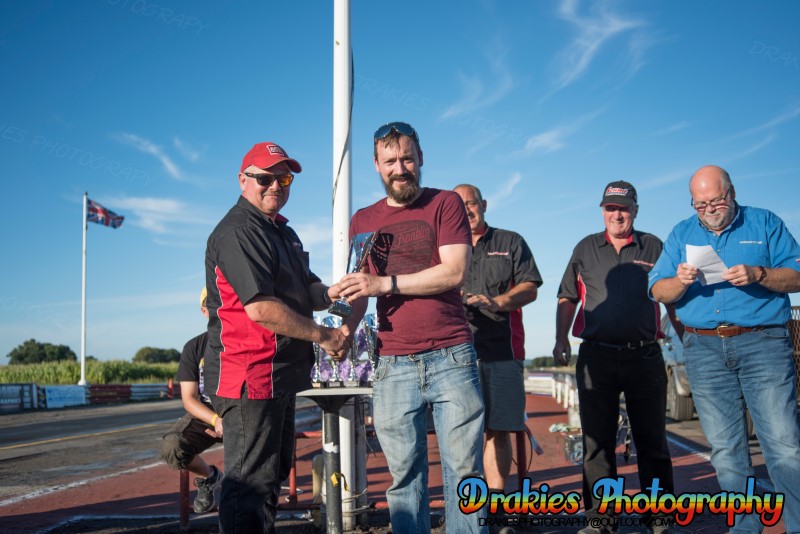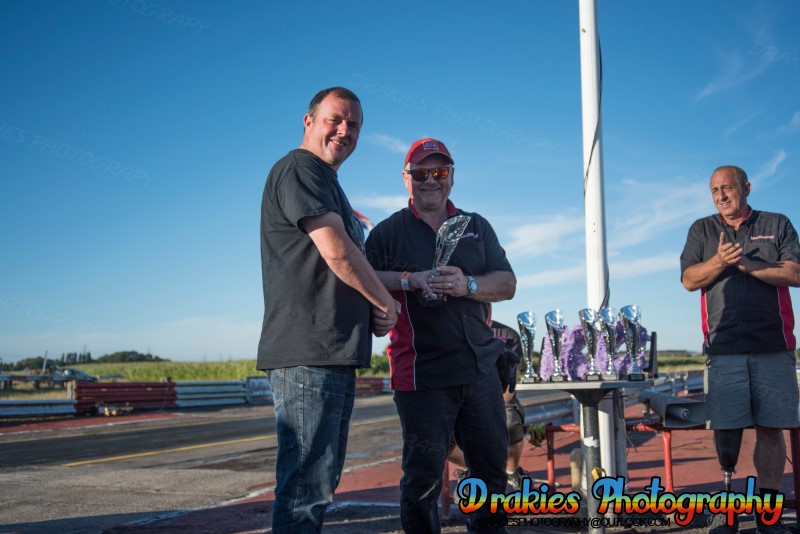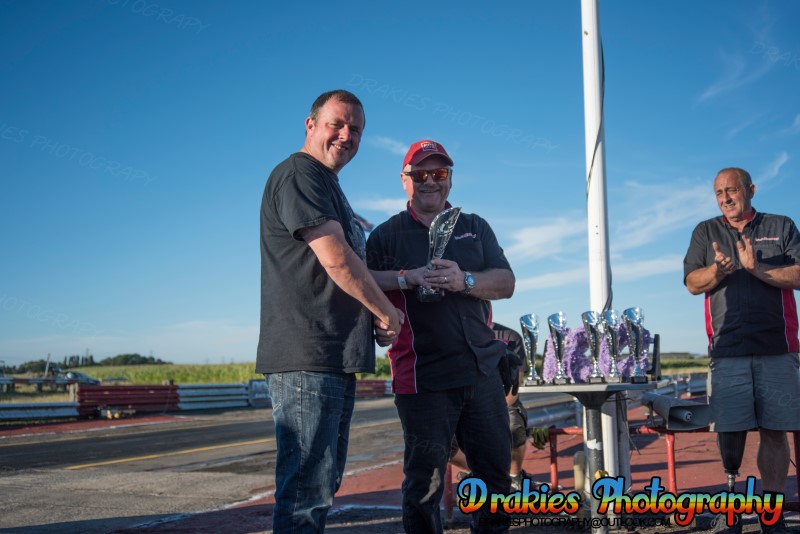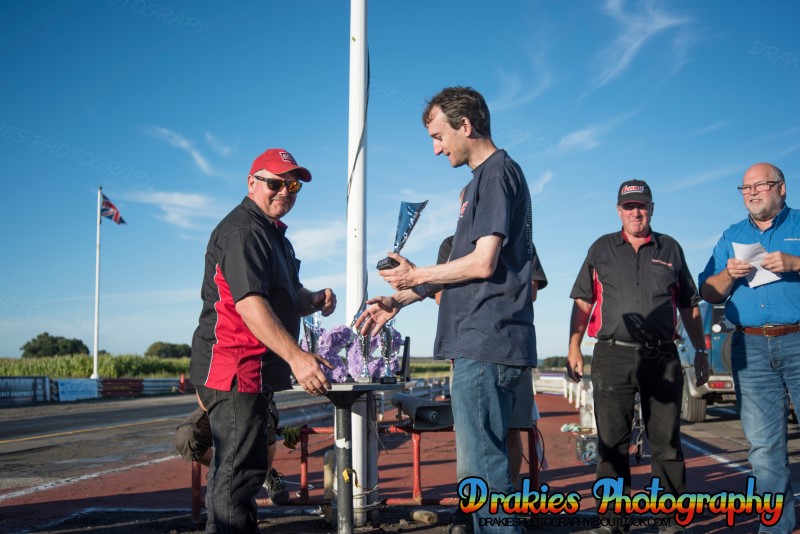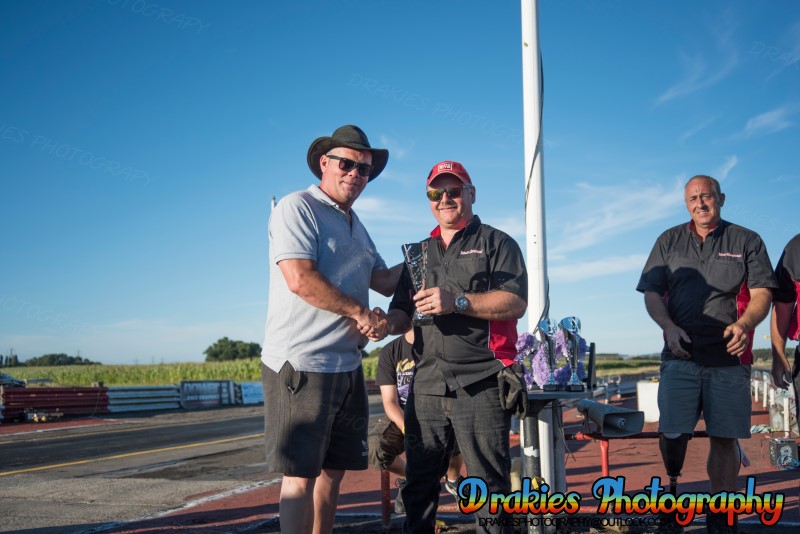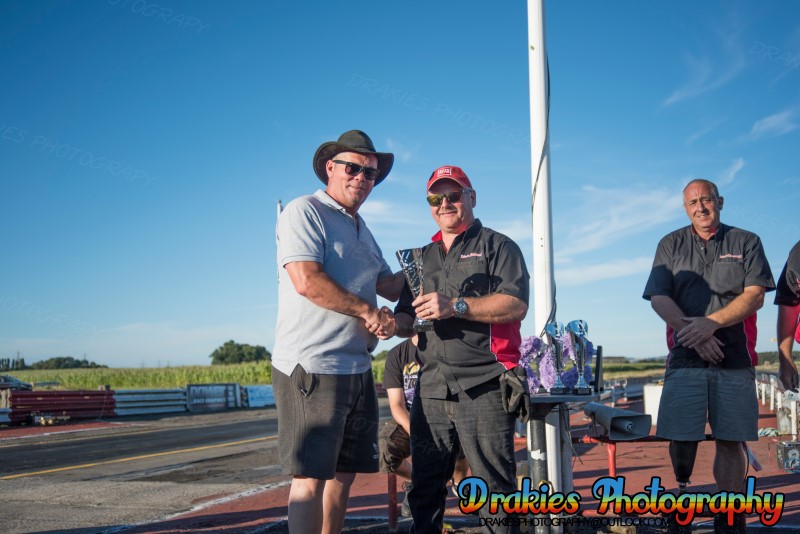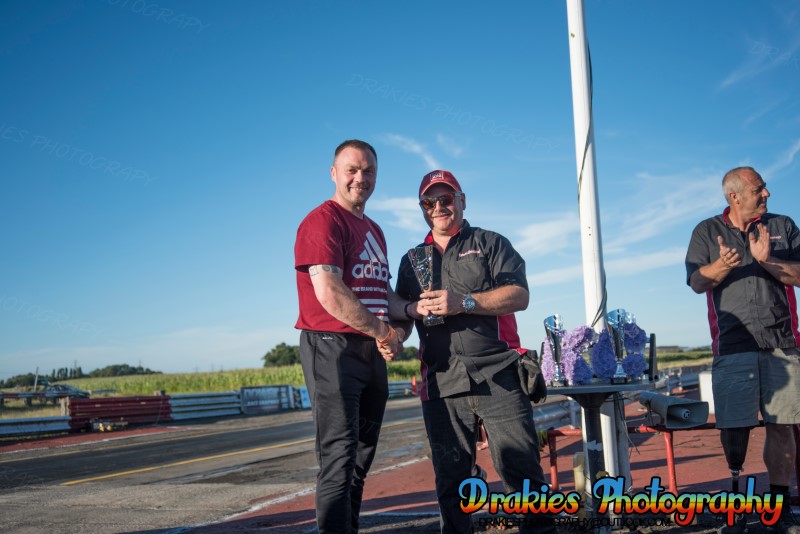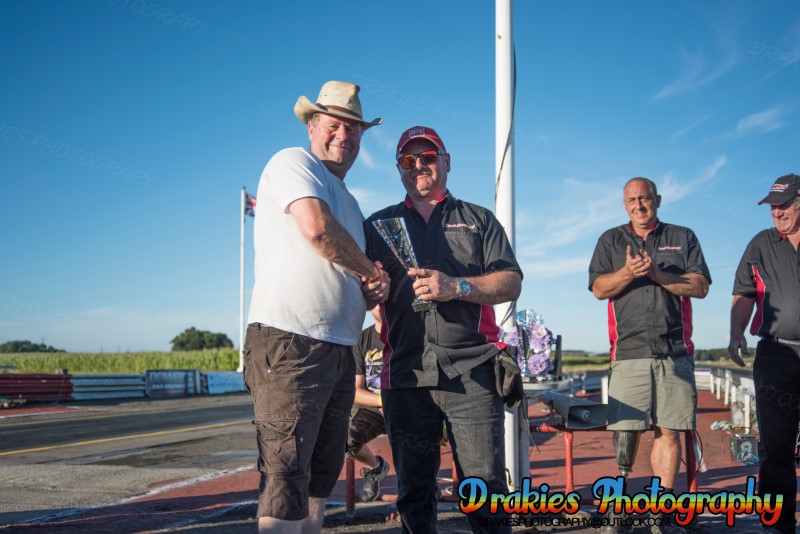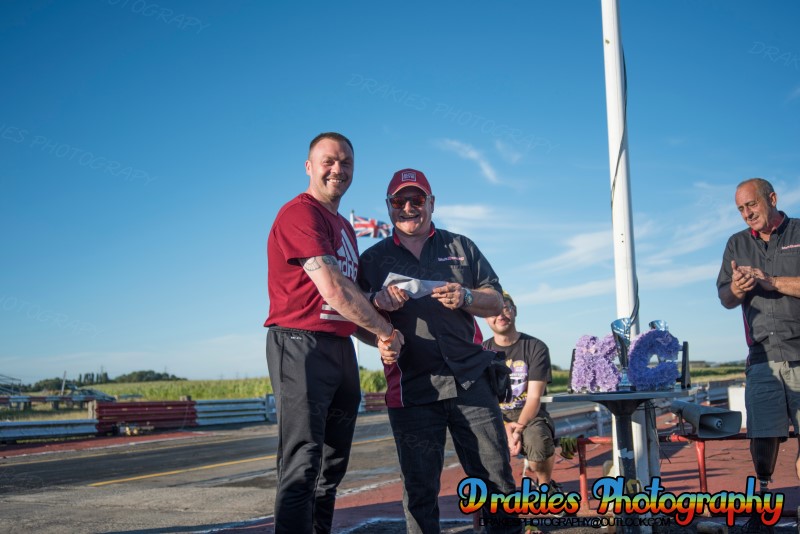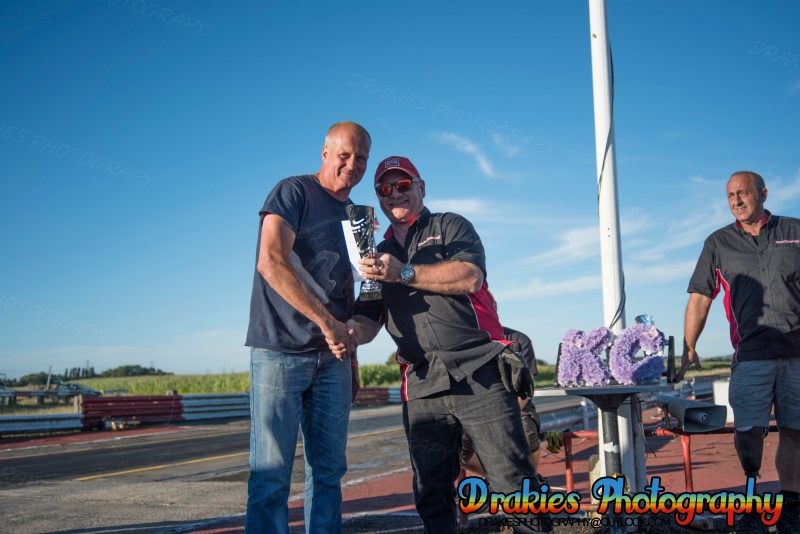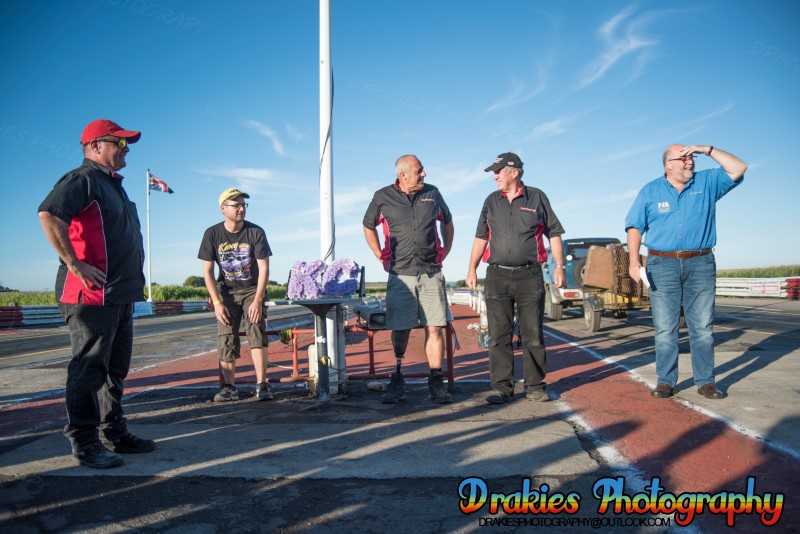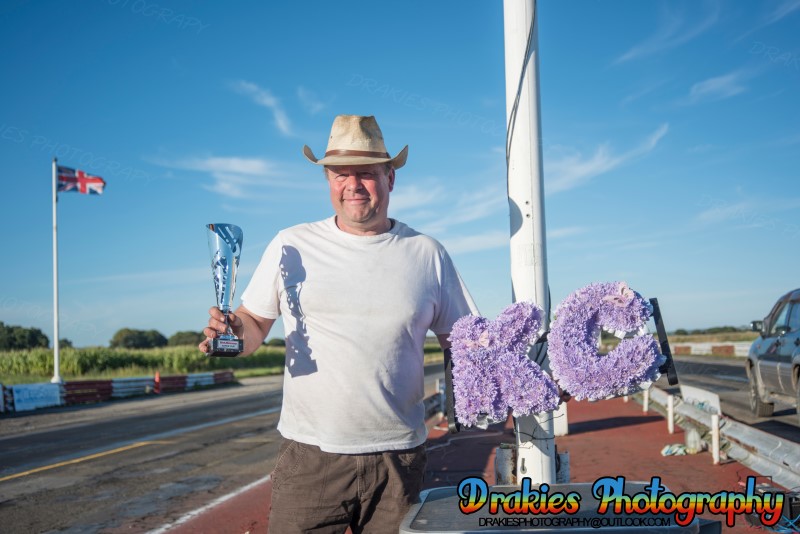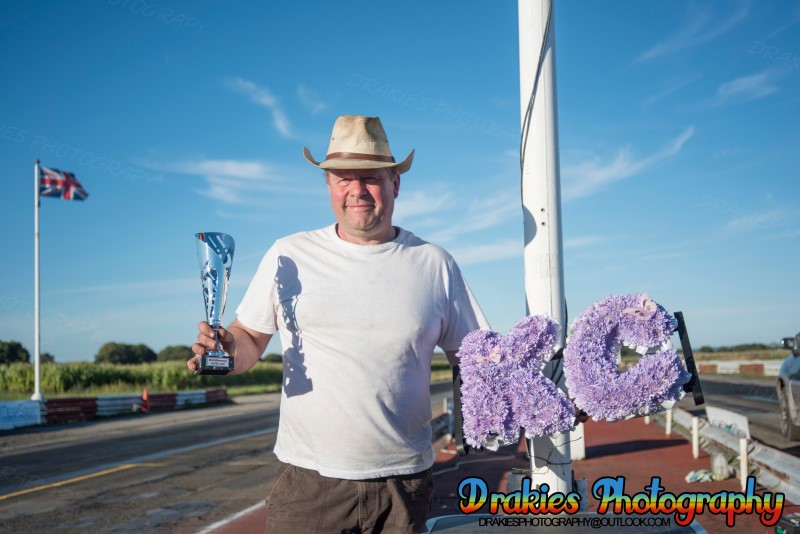 R.I.P Kasey Dixon-Grainger
See something you like? Click the link Below
All Pictures and contents are © of Martin (Drakie) Drake.
Please don't steal the picture's I have to earn a living too :)