2014 YORK RACEWAY UK OPEN NATIONALS
It was May, 2014, the sun slowly broke free from the clouds as you opened your eyes, the slow sound of a V8 drifted into your ears as your eyes opened, an a voice sprung from your lips as you awoke in the morning light, as your ears and blurred vision came back from the night be for you could hear yourself screaming "Turn that fecking thing off its only 07:14!" as you dragged yourself out of your tent head first with everyone looking and laughing at the state your in from the night before, Yep you got it in one we were racing again!! HaHa. York Raceway was the track, deep in the heart of gods own country the weather was as always, a tad off from the weather report with a few spots of rain on the Sunday morning but that drifted off and left us with the track opening a bit later due to the wet stuff, one shot qualifying was put in place for the classes, NSCC, Supercup, American Super Stock, Pro ET. Also for our entertainment was a Monster Truck show, Julian Web in the Split Second Jet Dragster & Mark Flavell testing his Funny Car out for our viewing. The Nscc once again had a force to be reckoned with with a top turn out along with Twister & The Bootlegger Camaro, with a field of cars that large it fill the Nscc Pits and overflowed to the other side. Andy Fadster ran constant low 8second passes all weekend, Paul Grainger ran a new personal best at 9.4 after using a sniff of gas to give it a small extra push. Over all it was a fantastic event, with good weather good friends and a fantastic laugh. Here's to the next event! See you at Gary's Picnic peeps.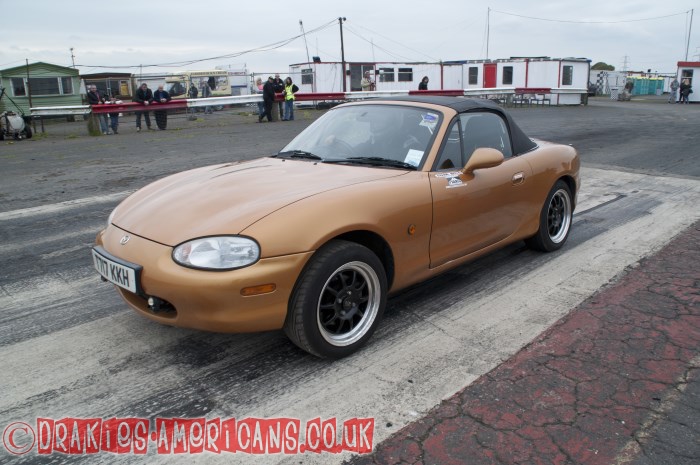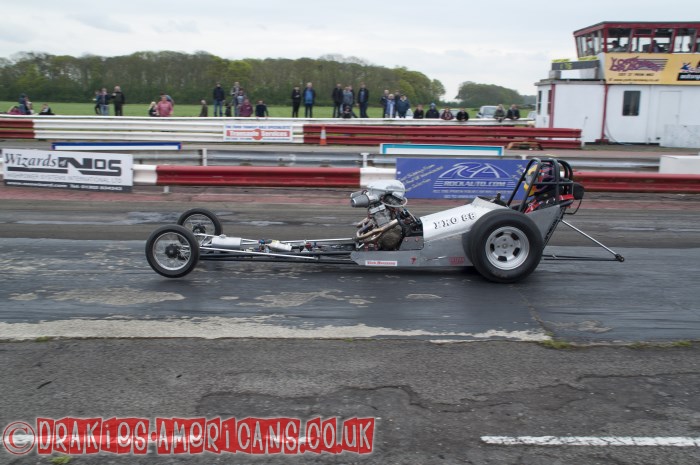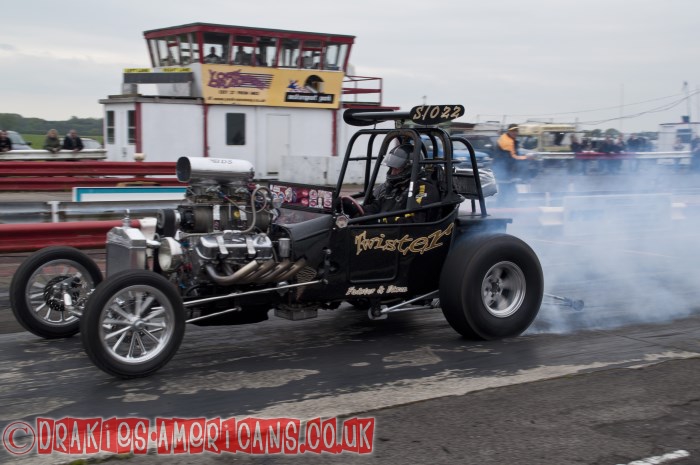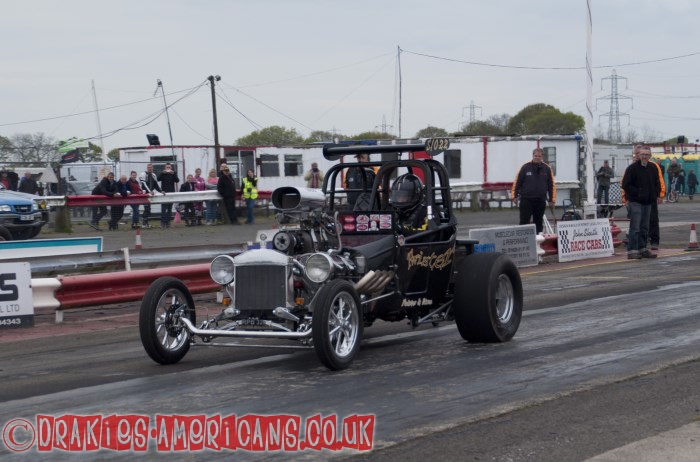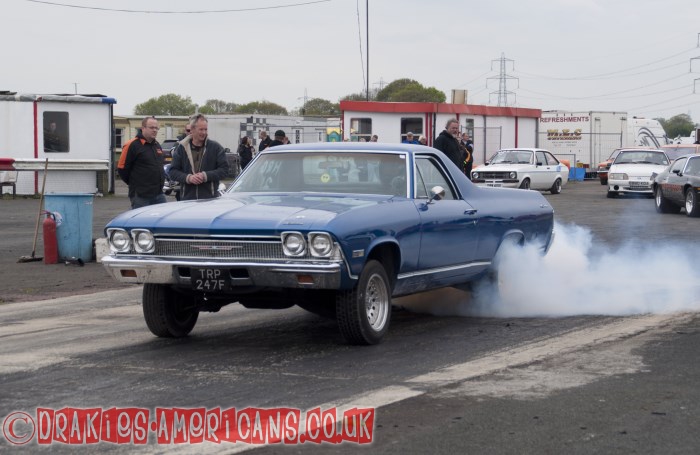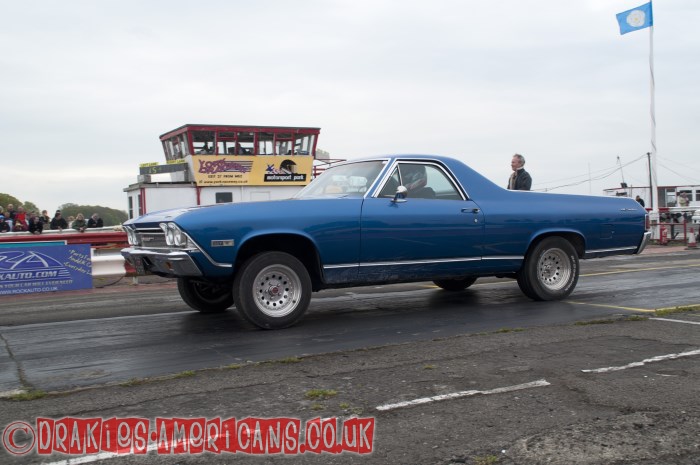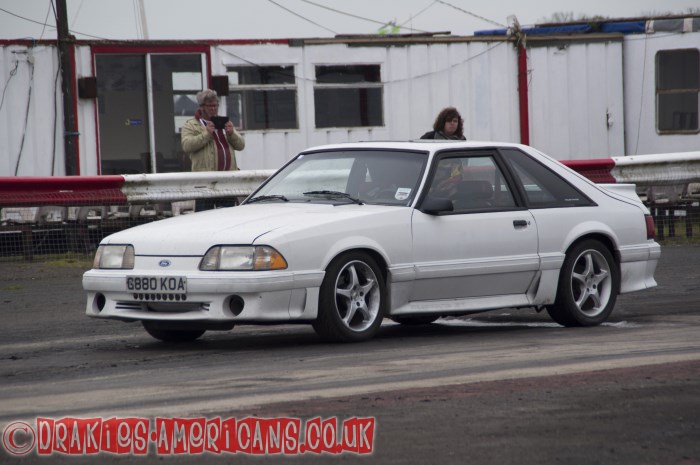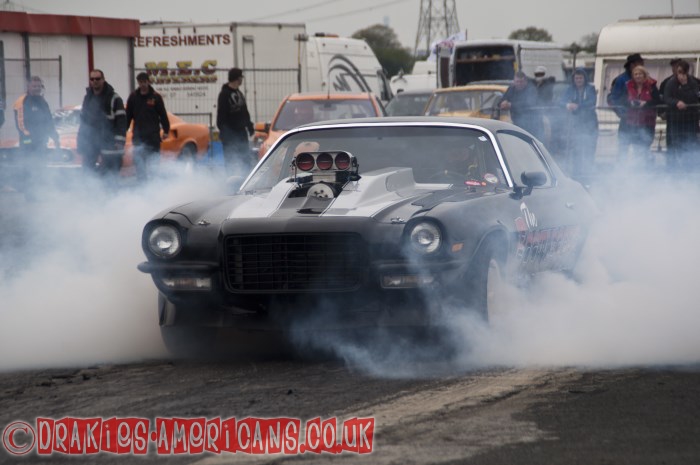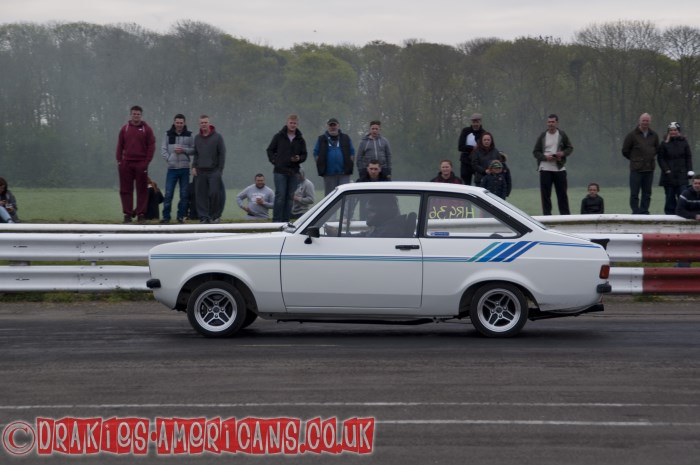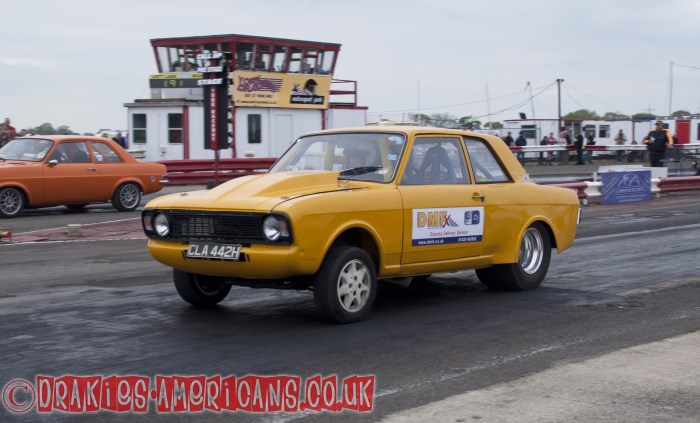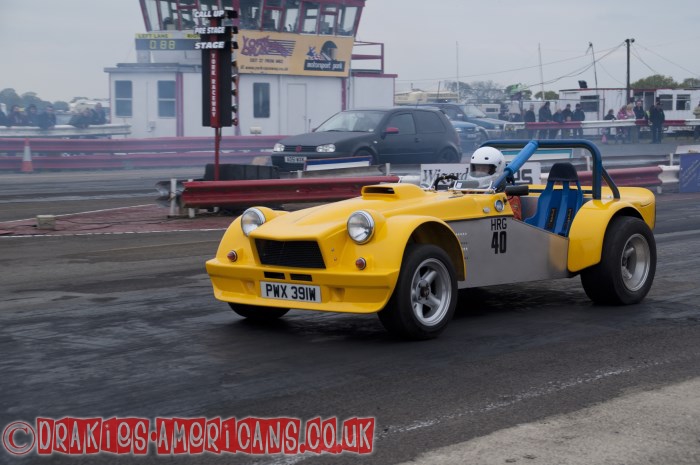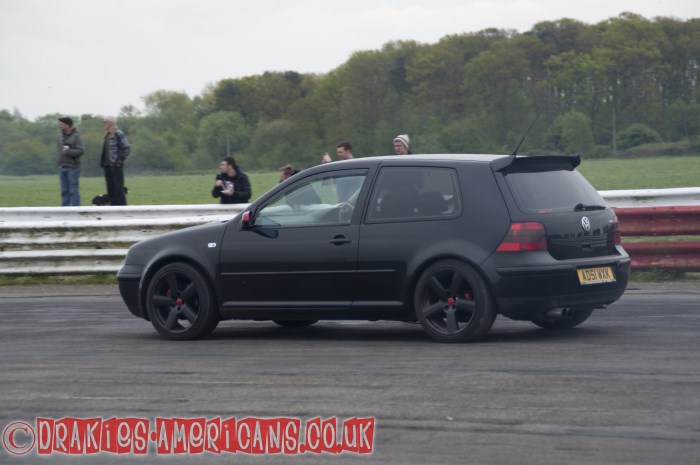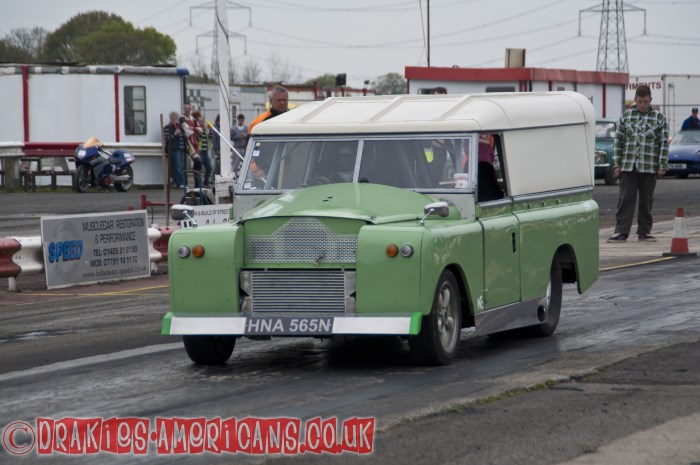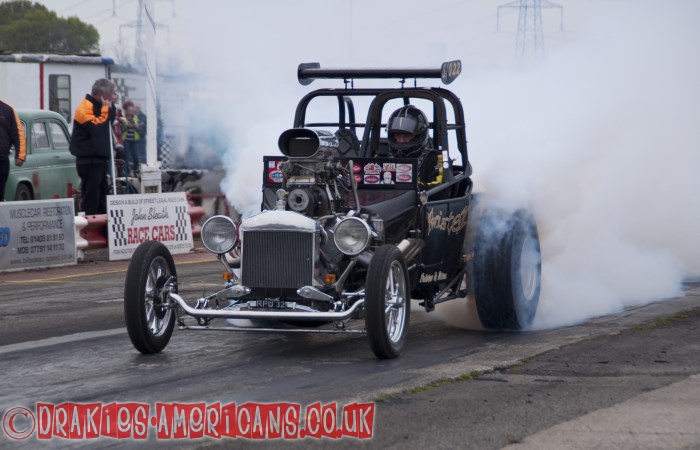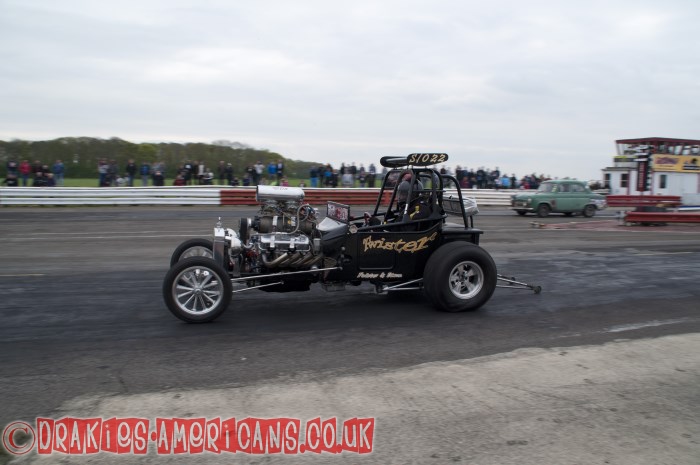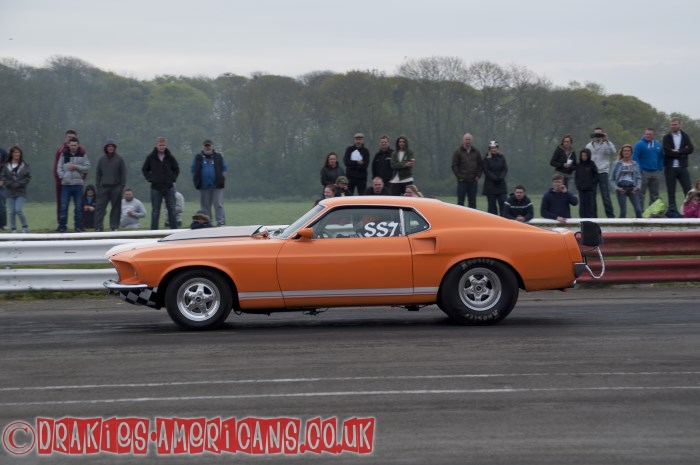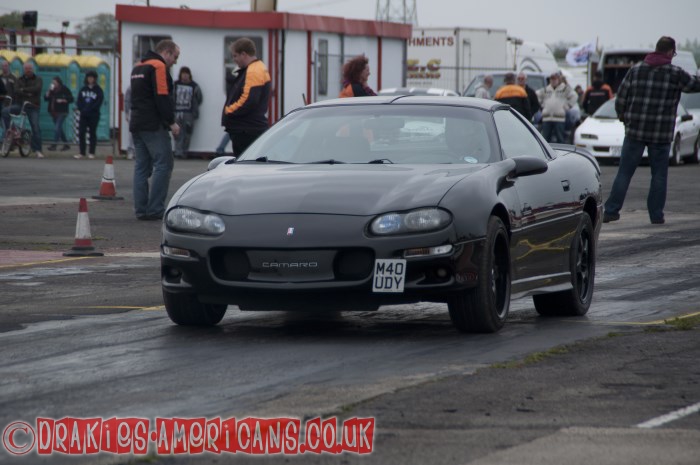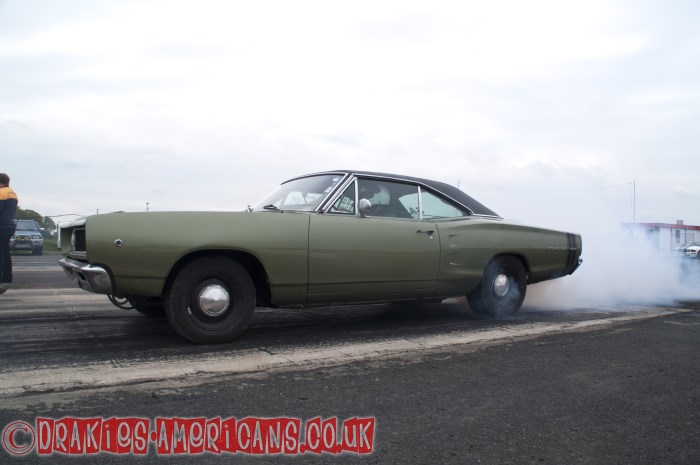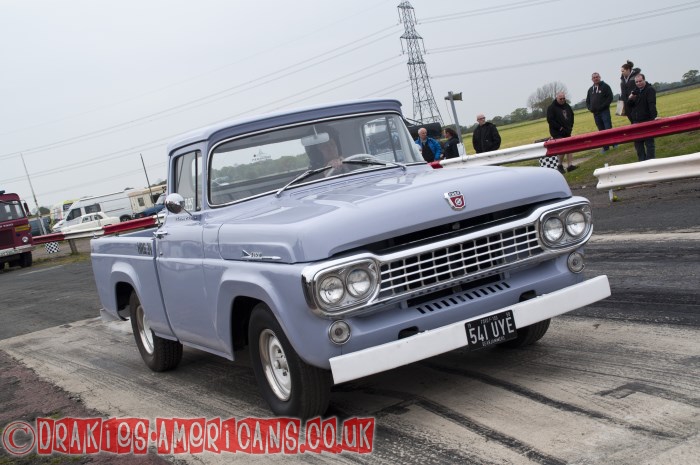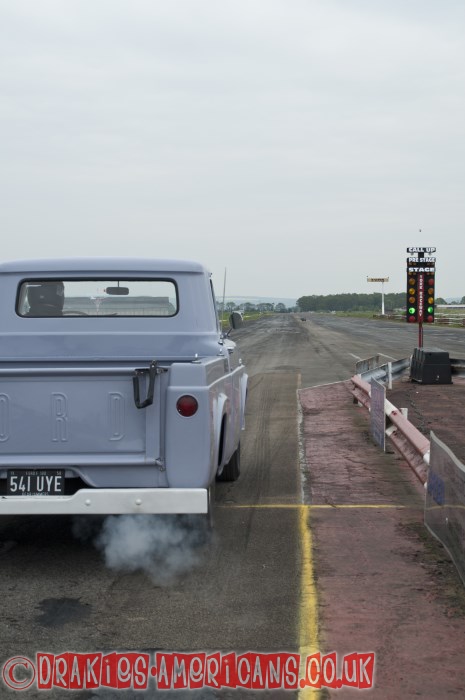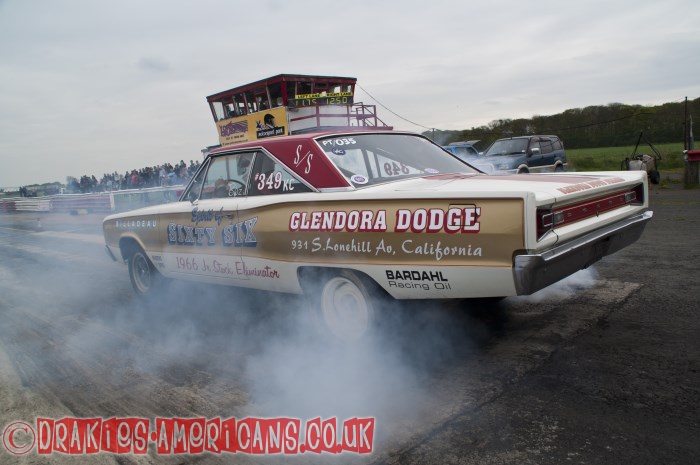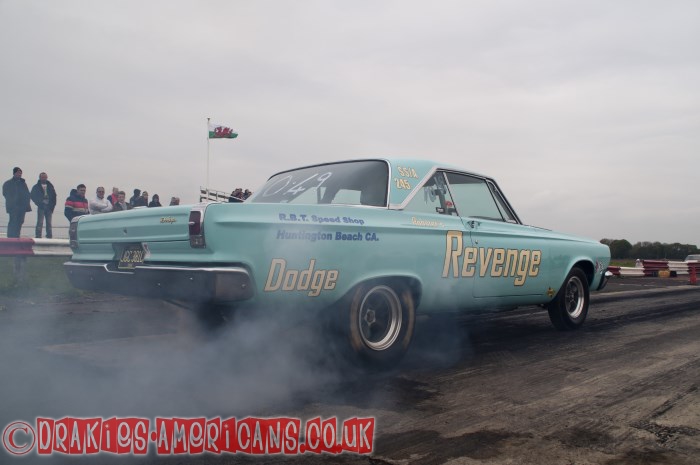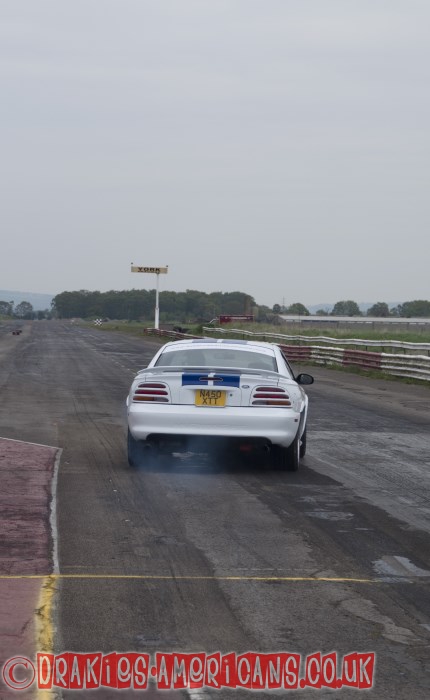 Slip Sliding comes to mind, but new pants was maybe more in the mind of Des, driving the Mustang.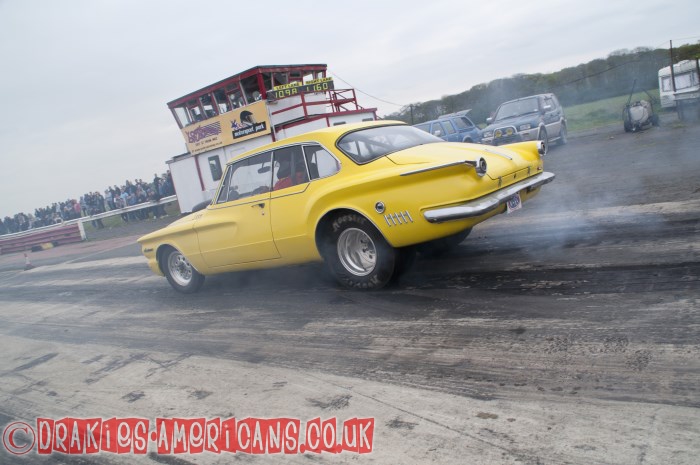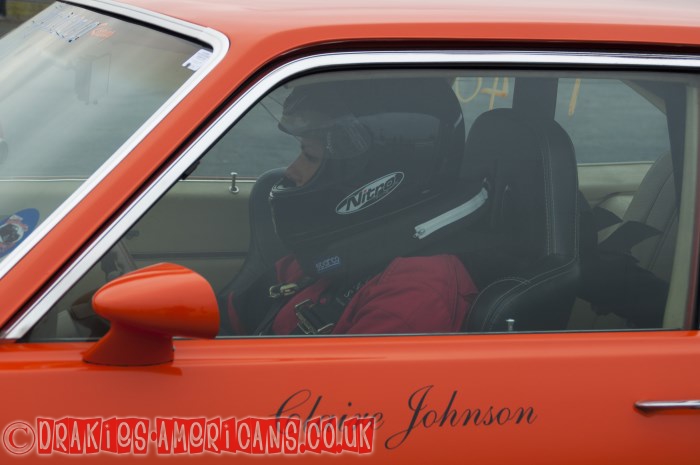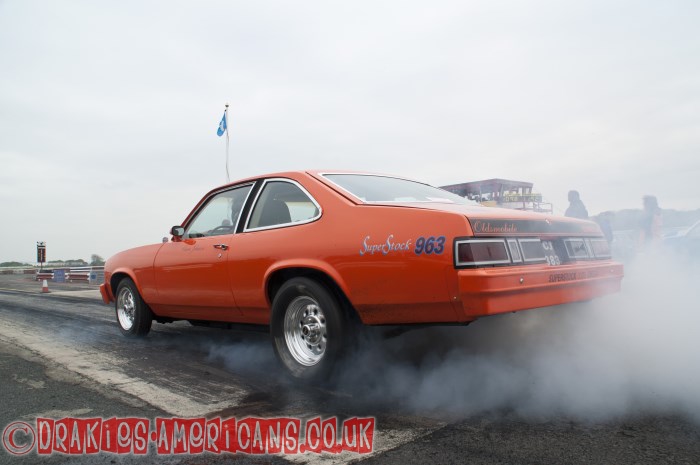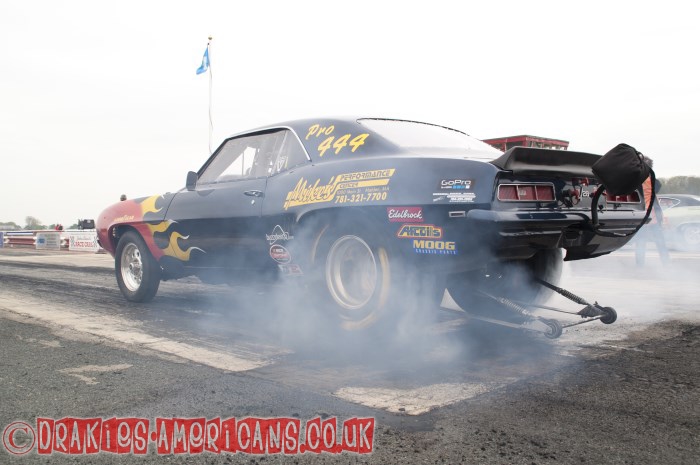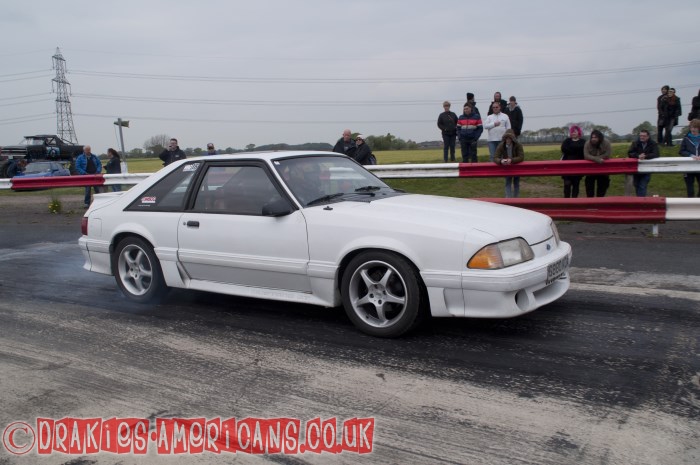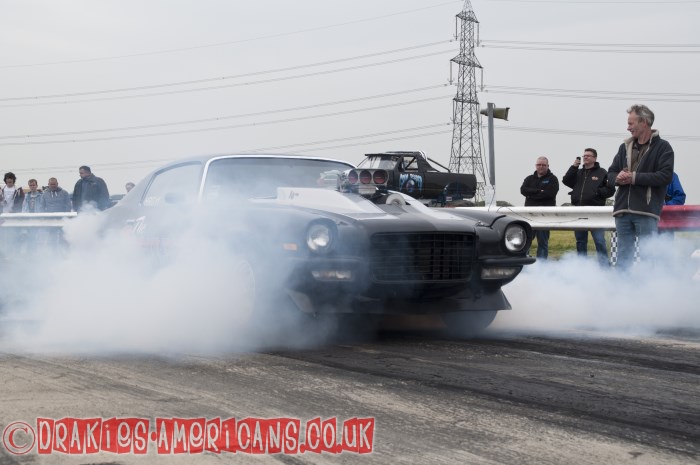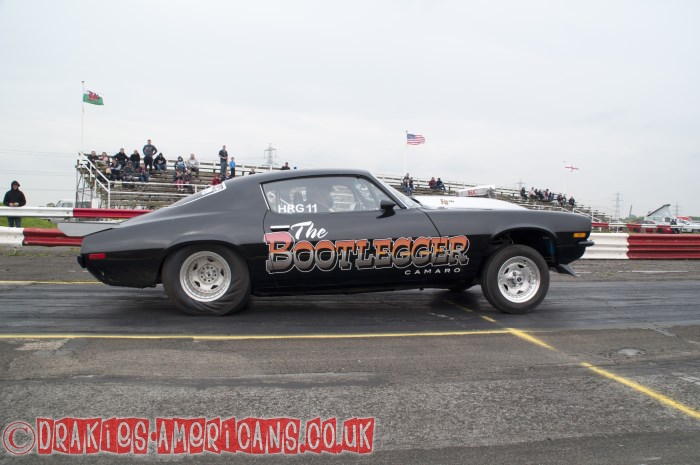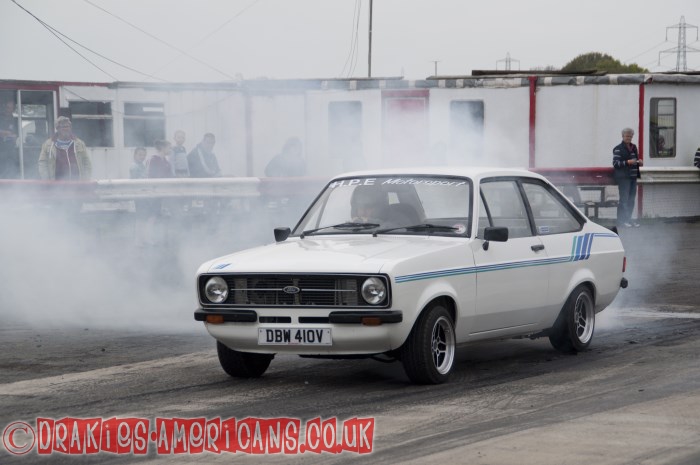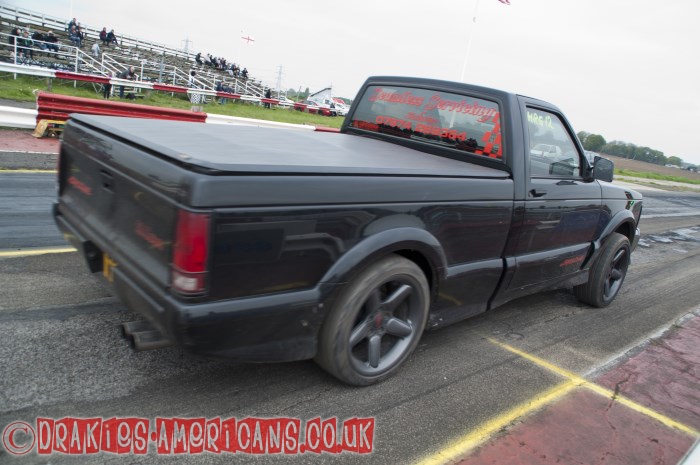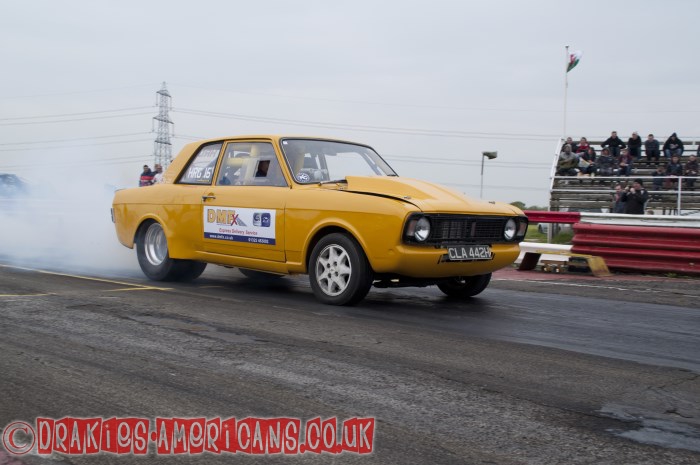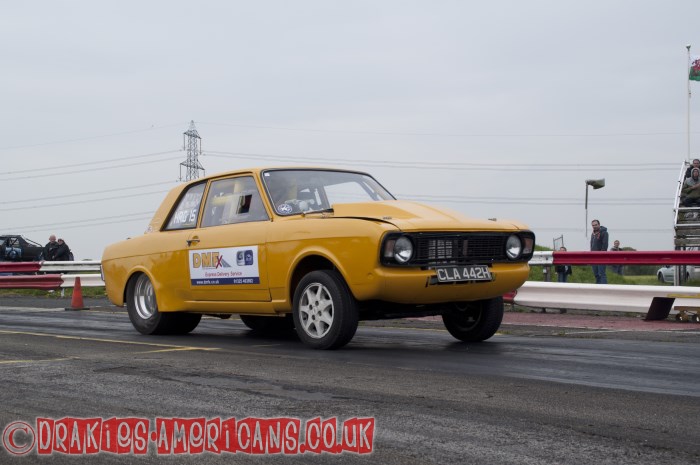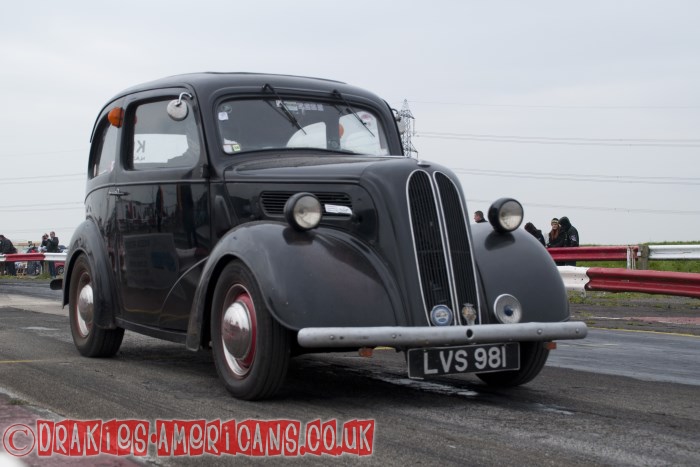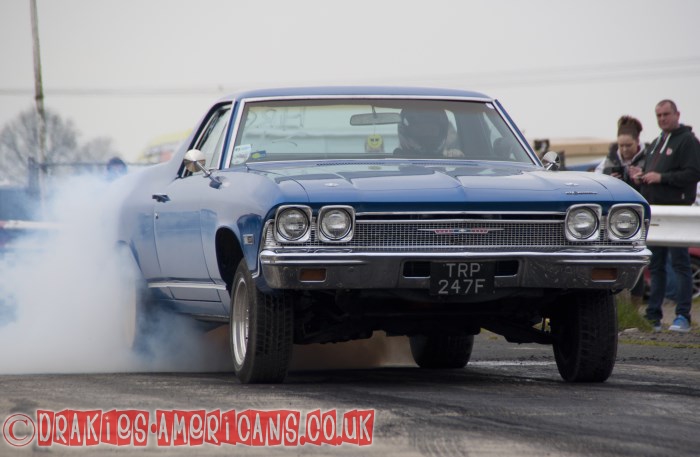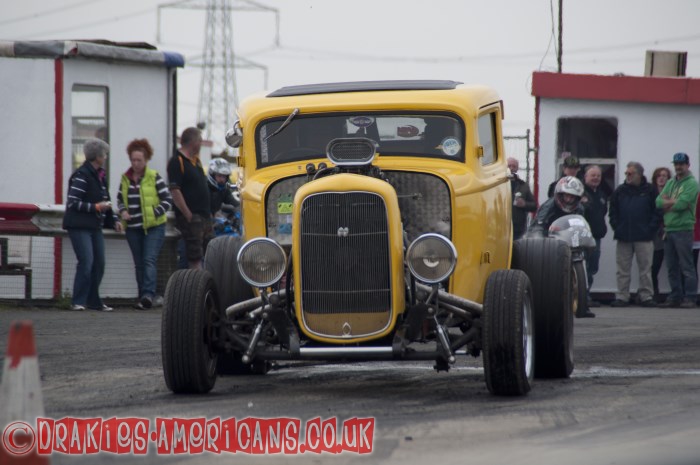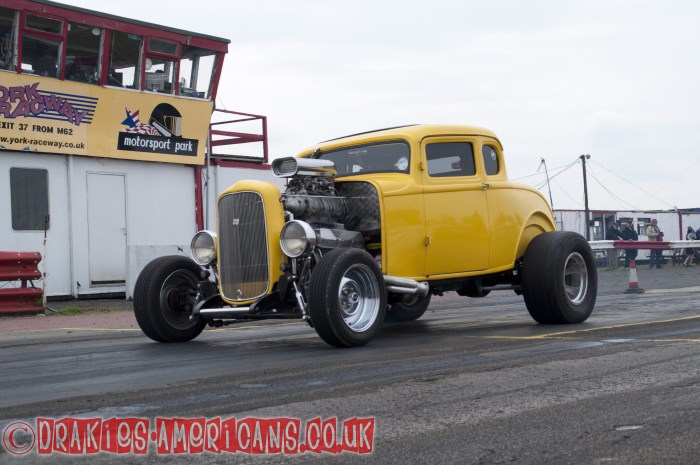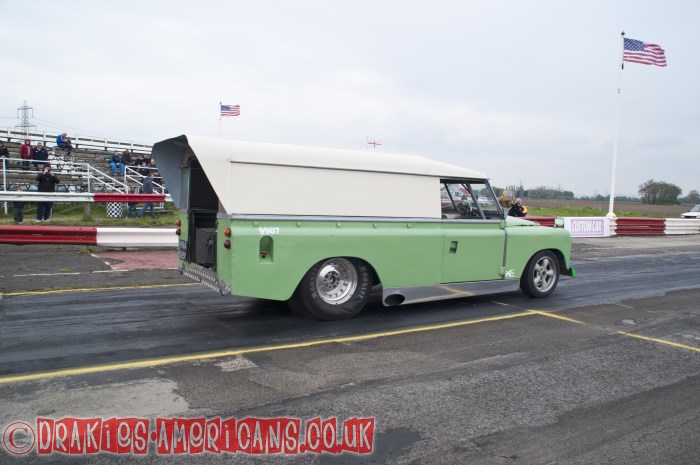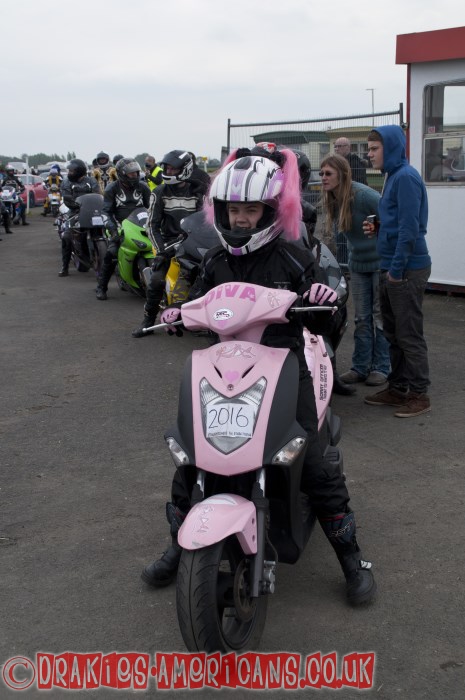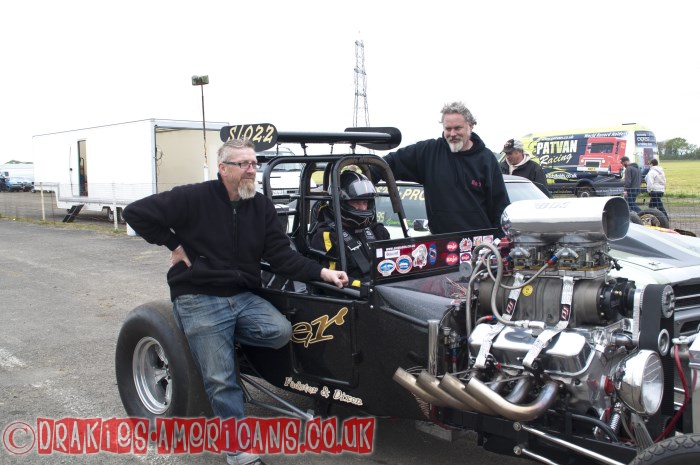 Team Twister ready for a run.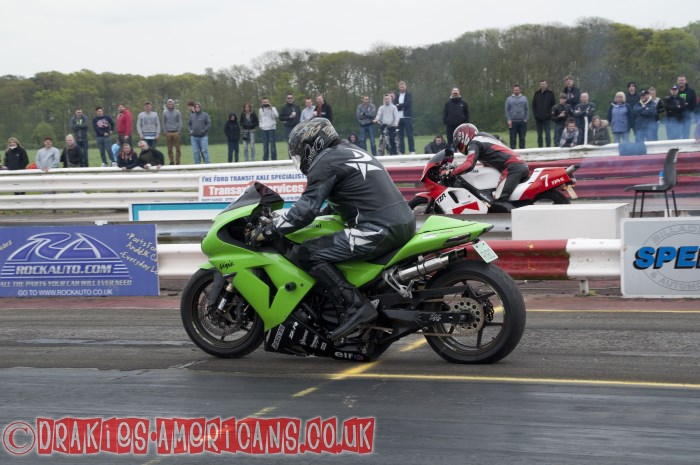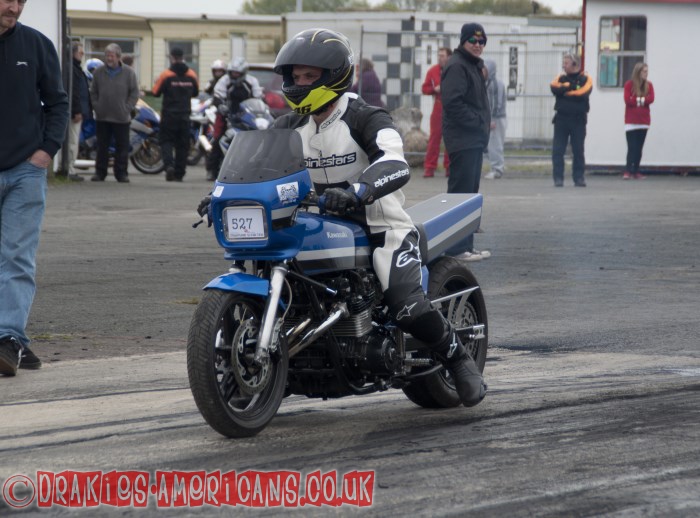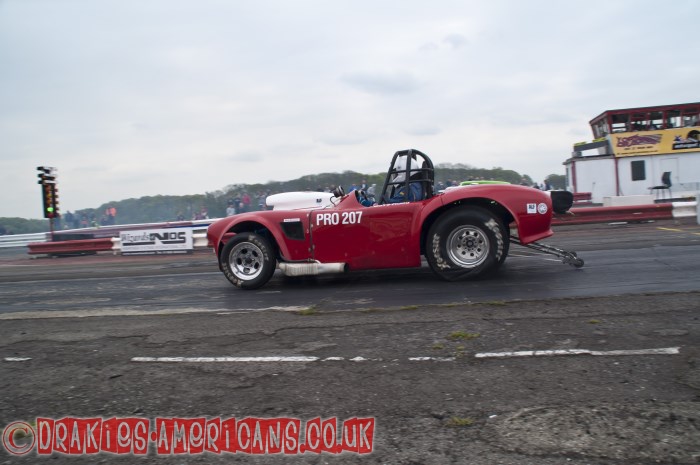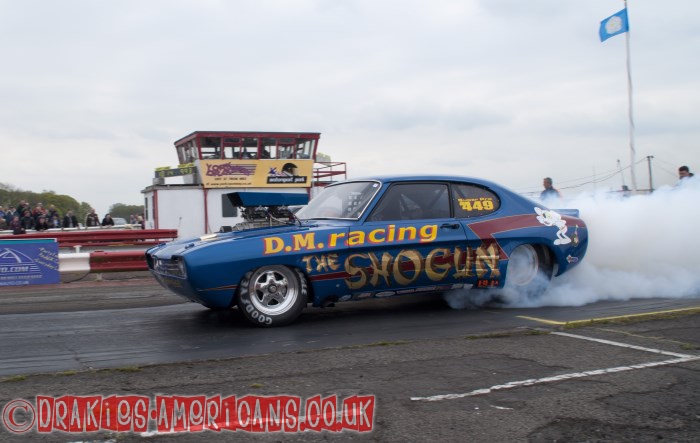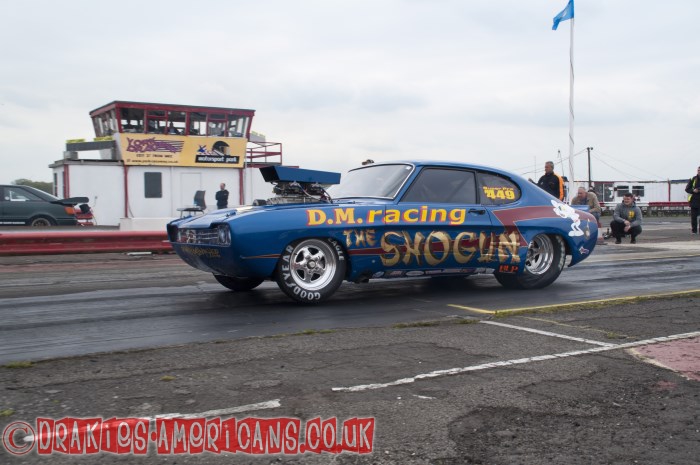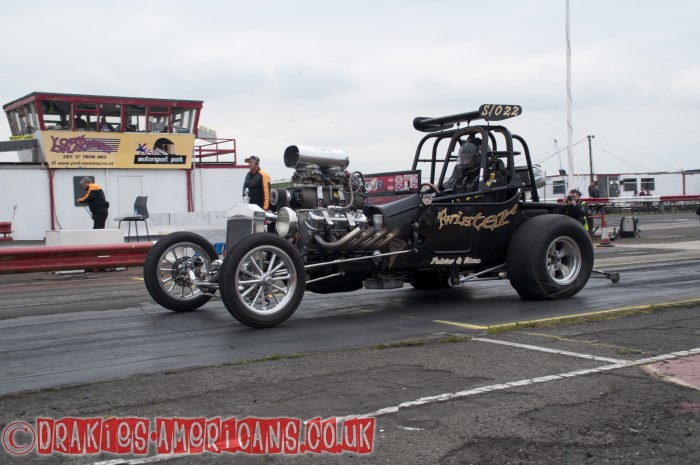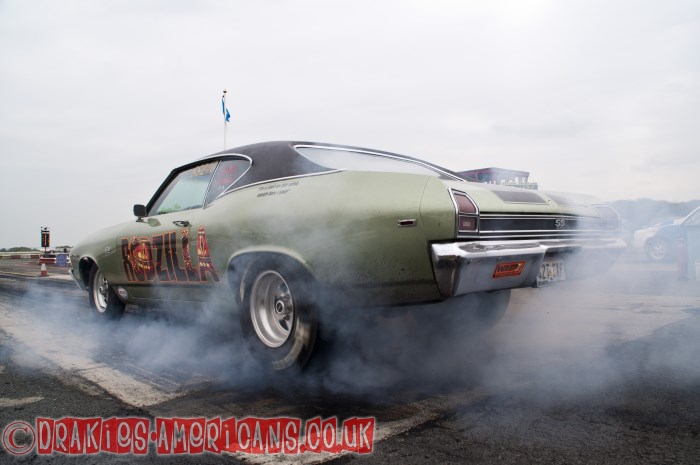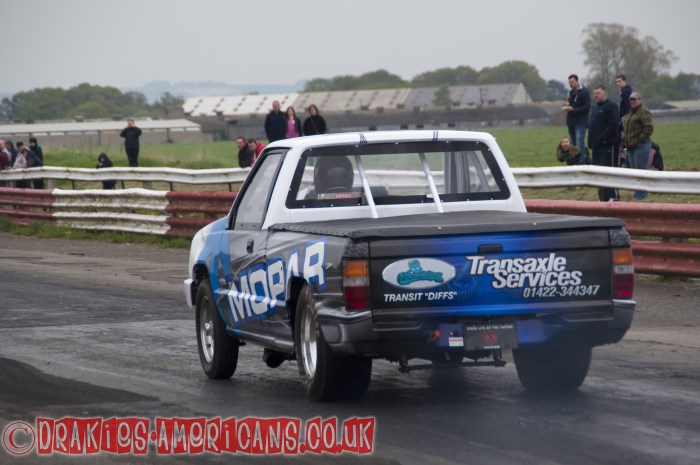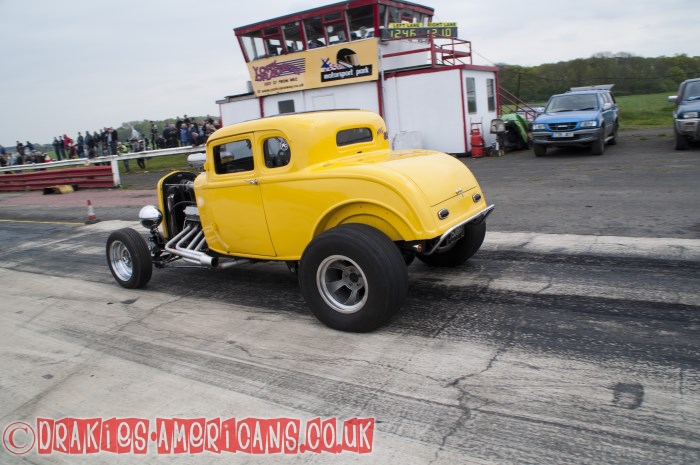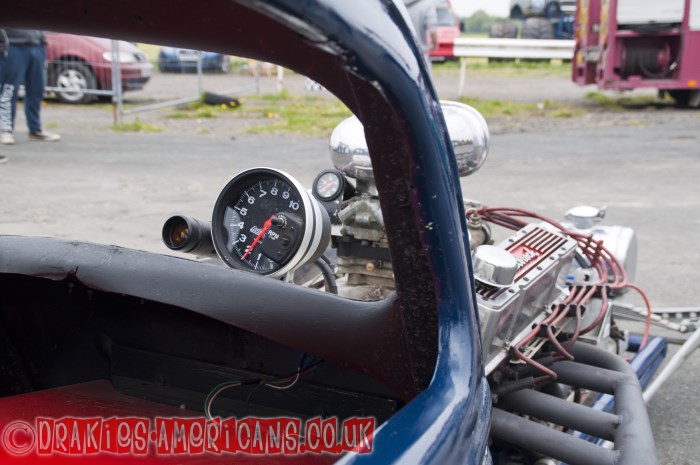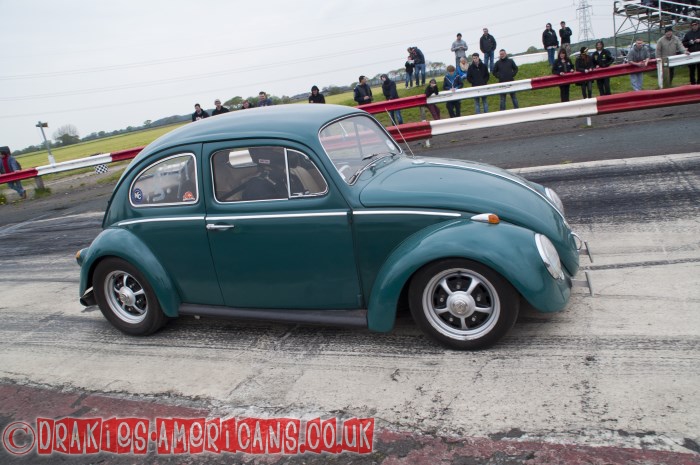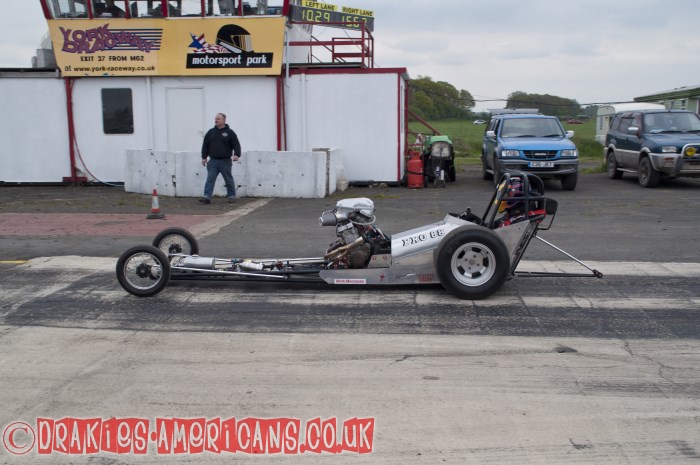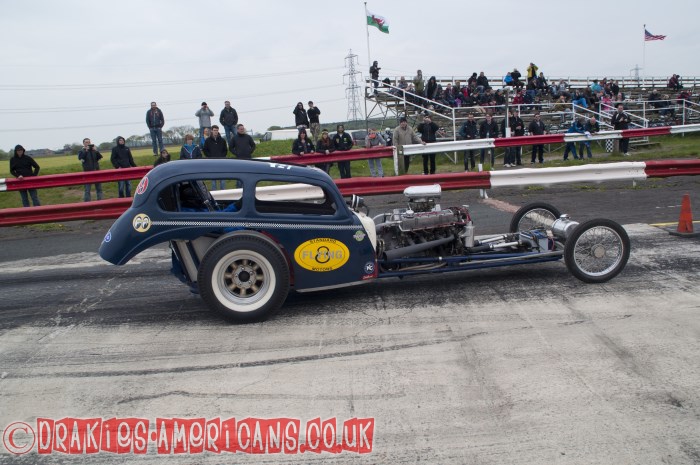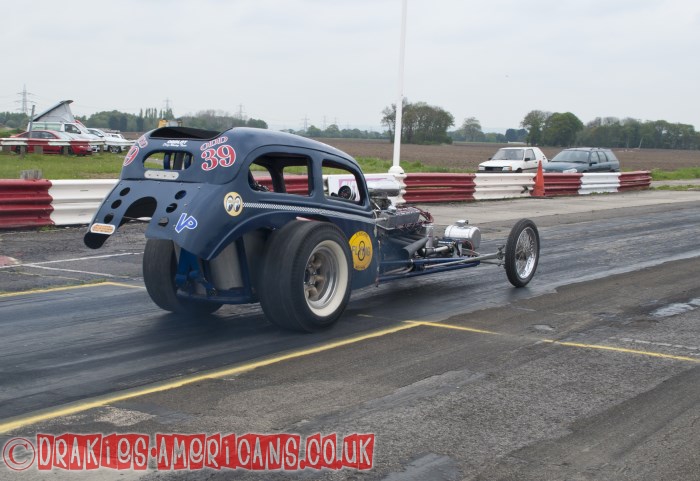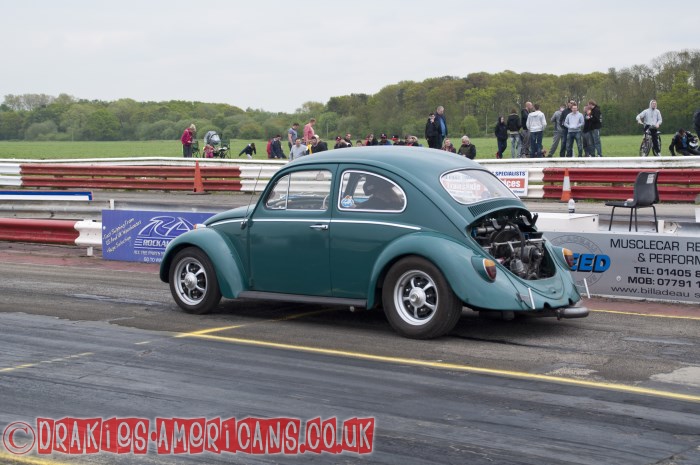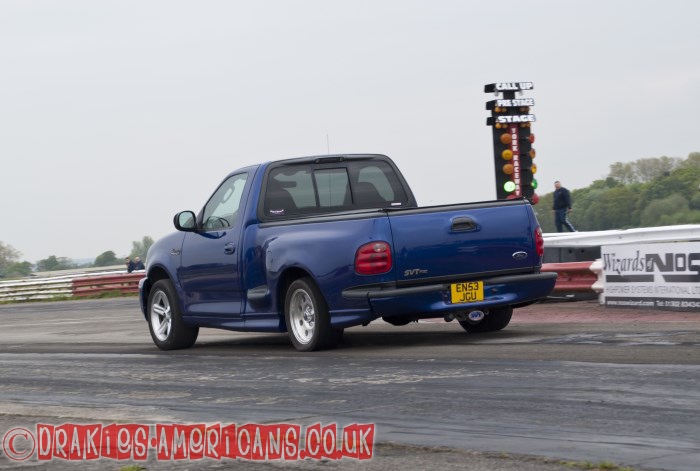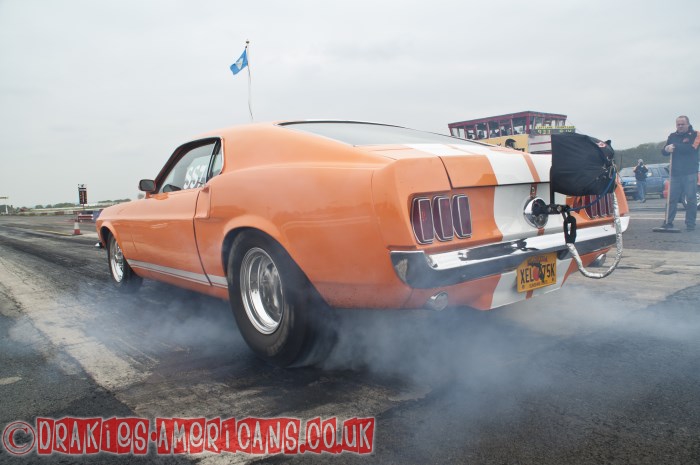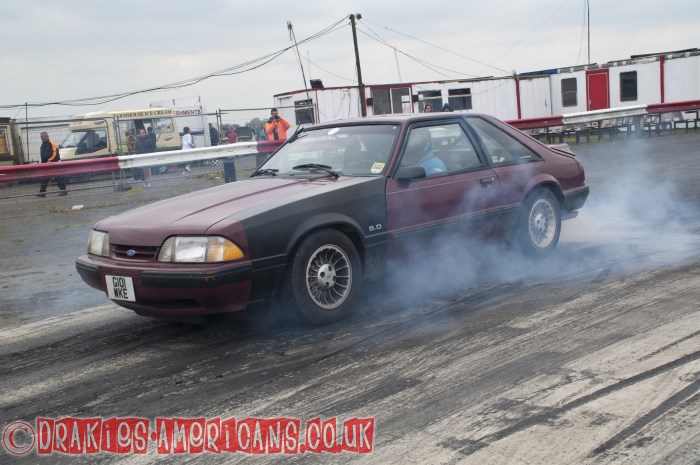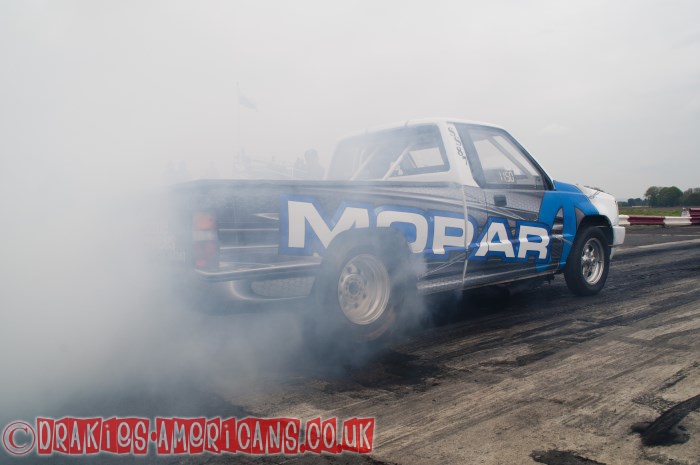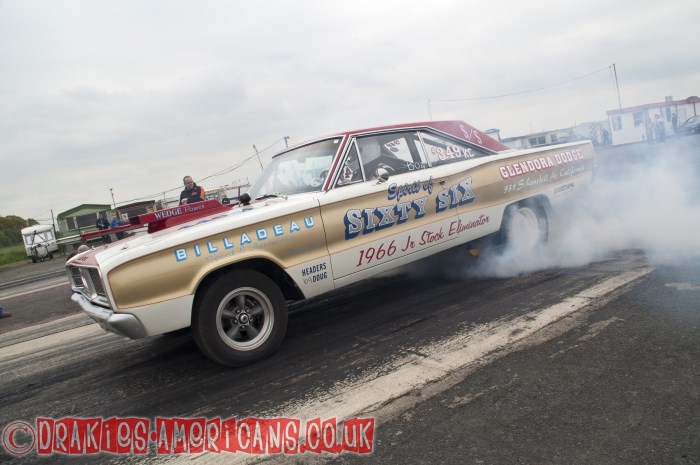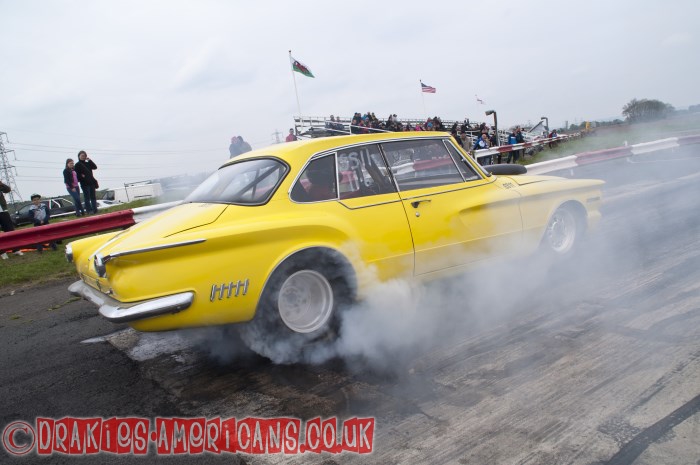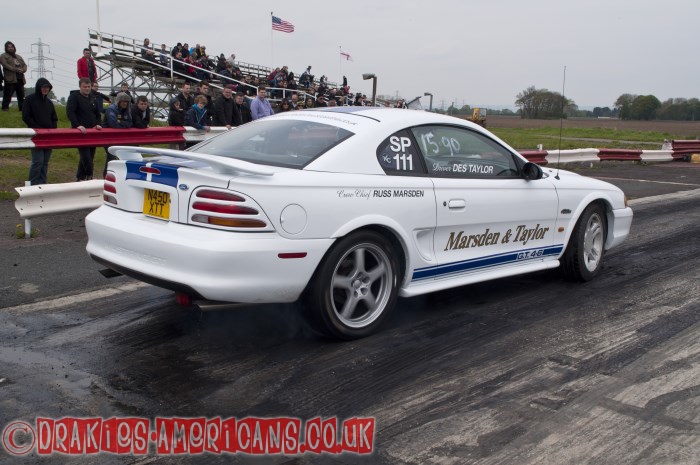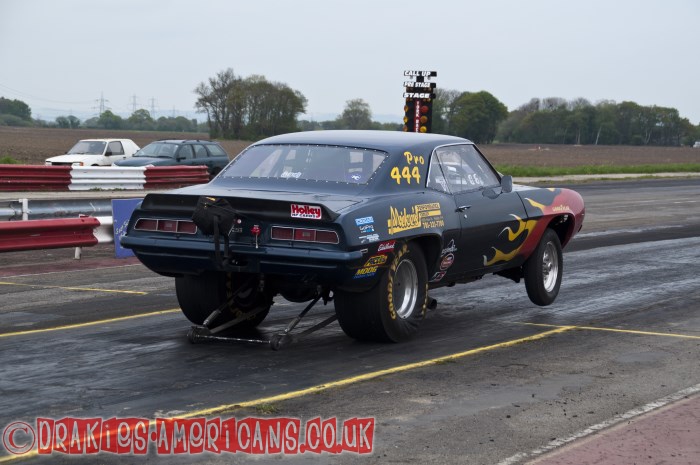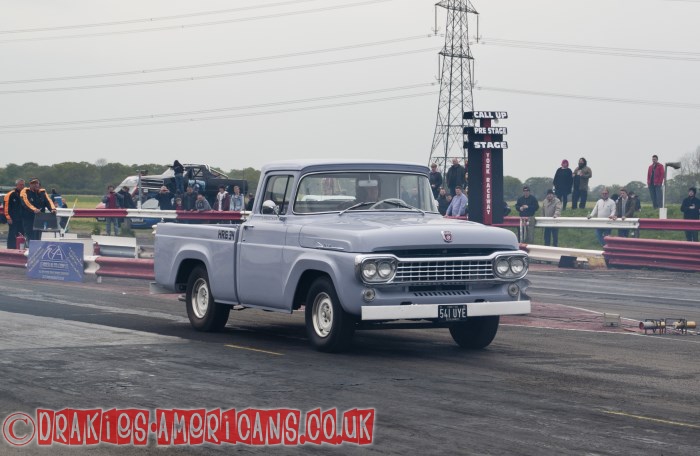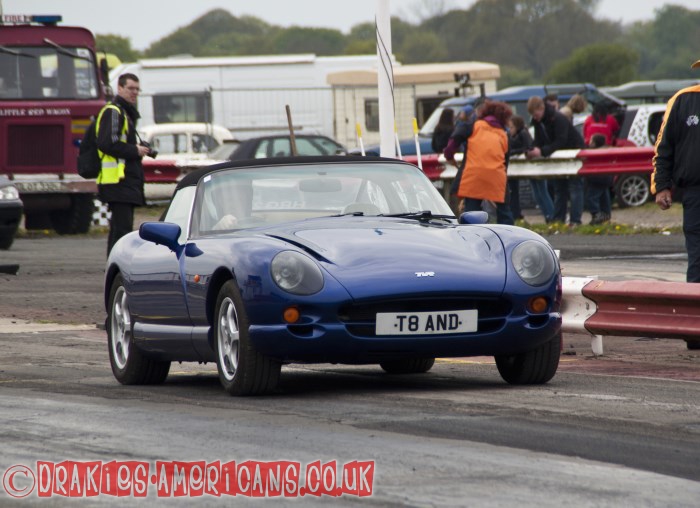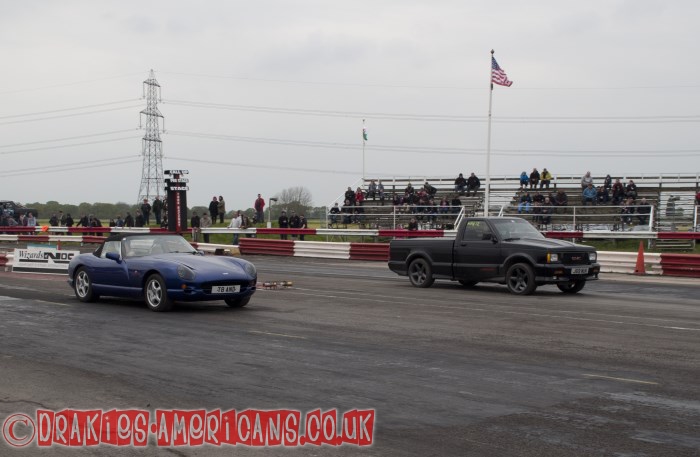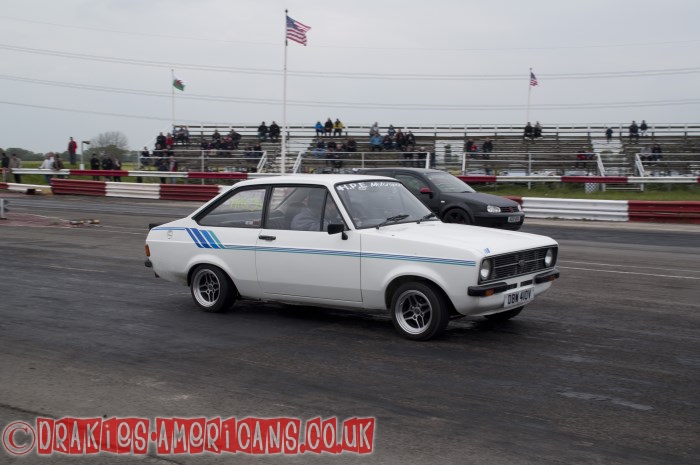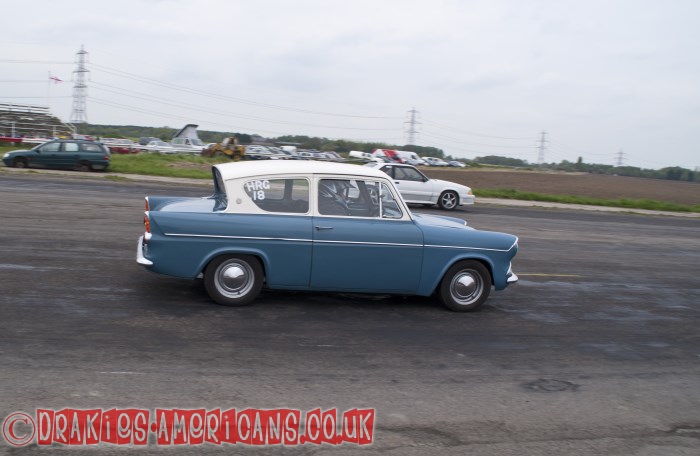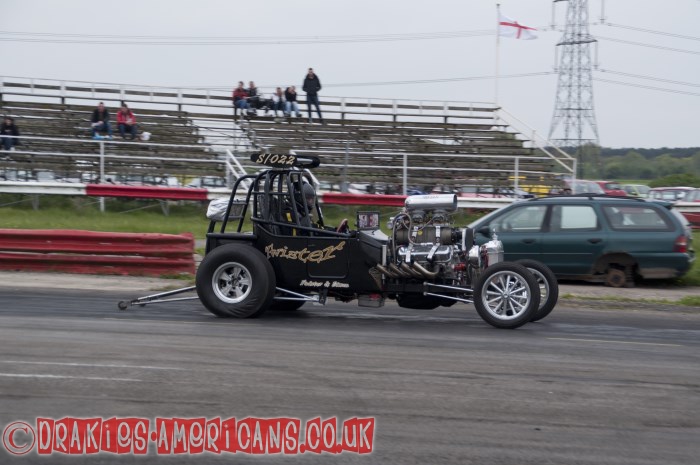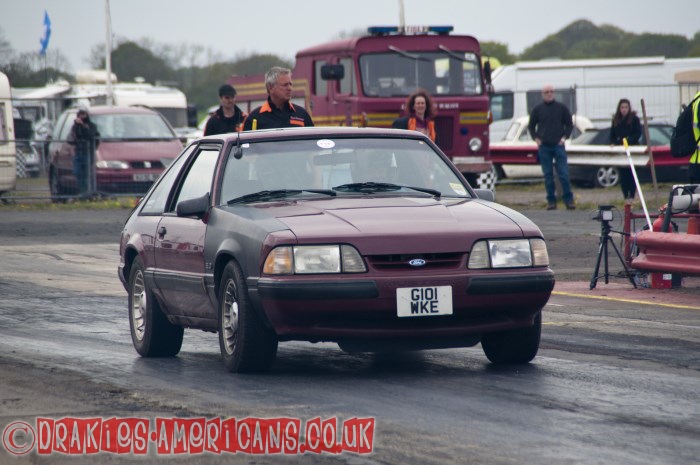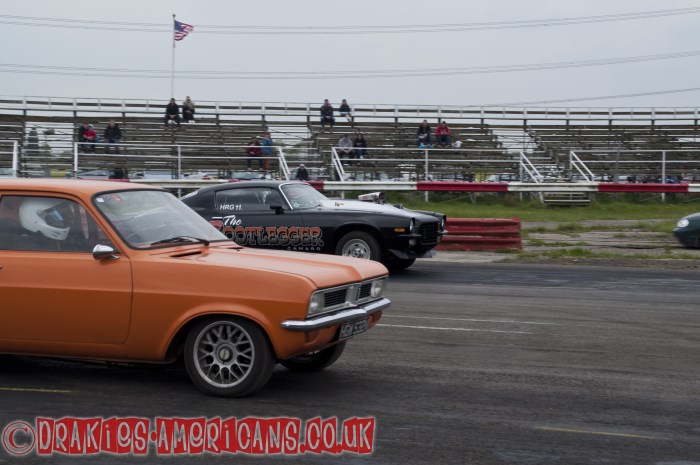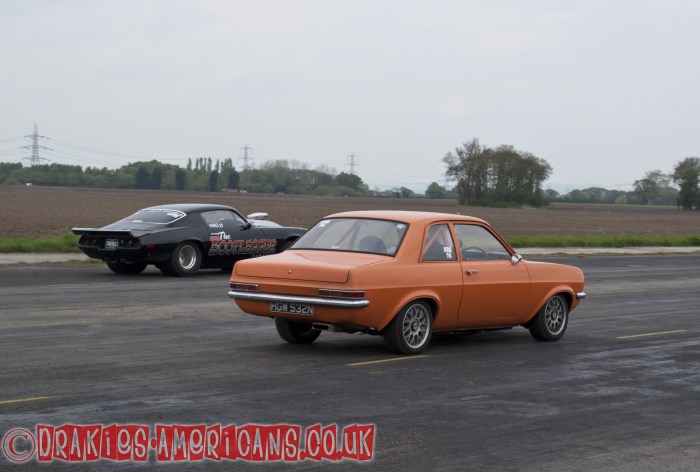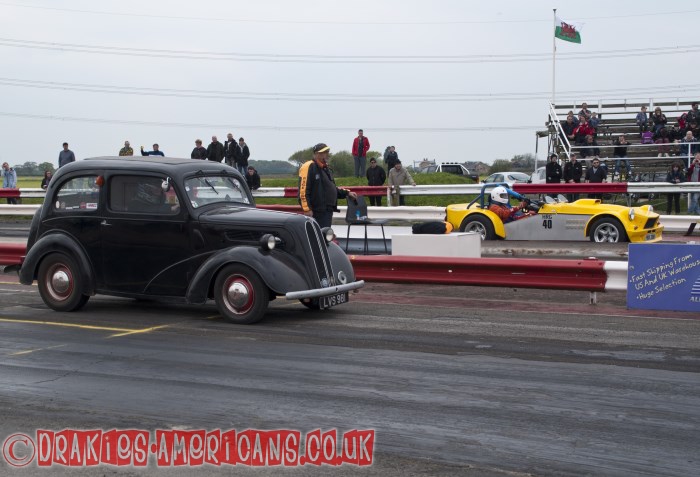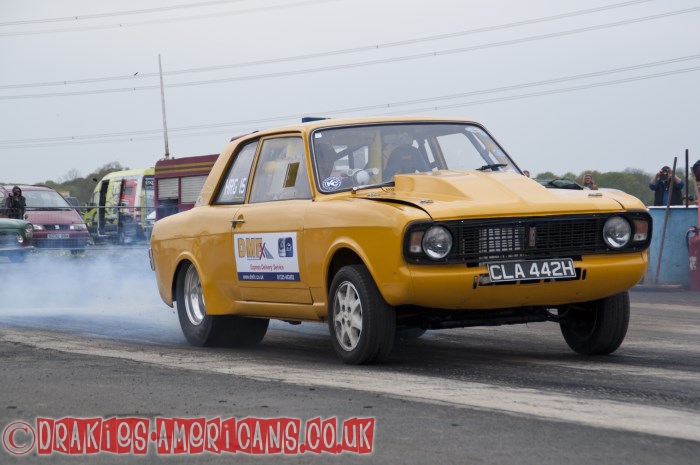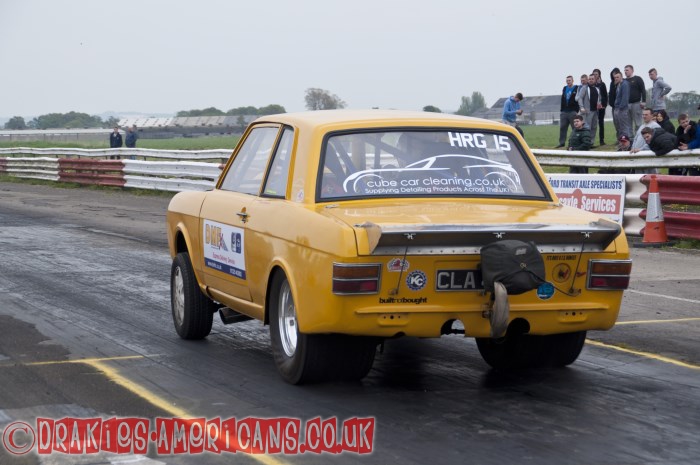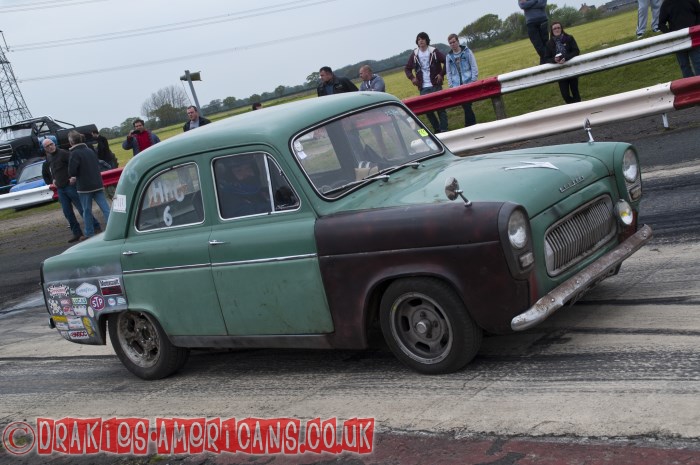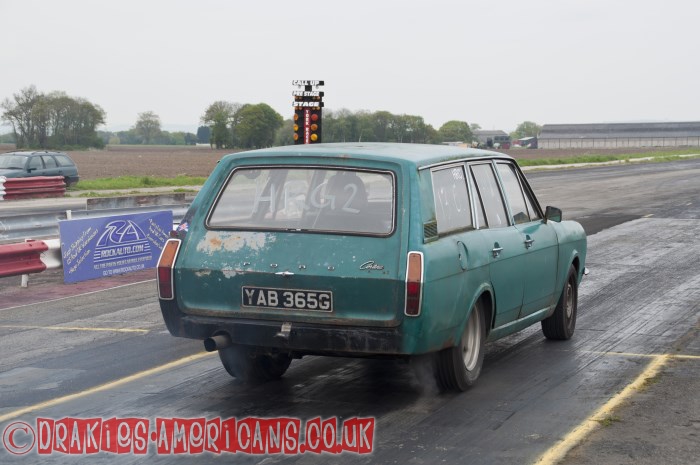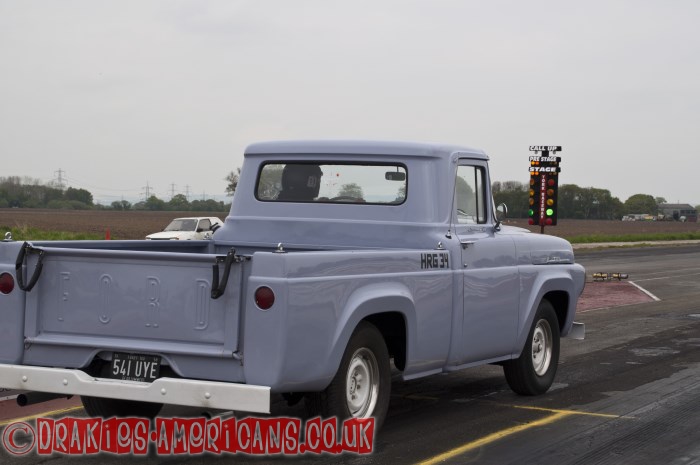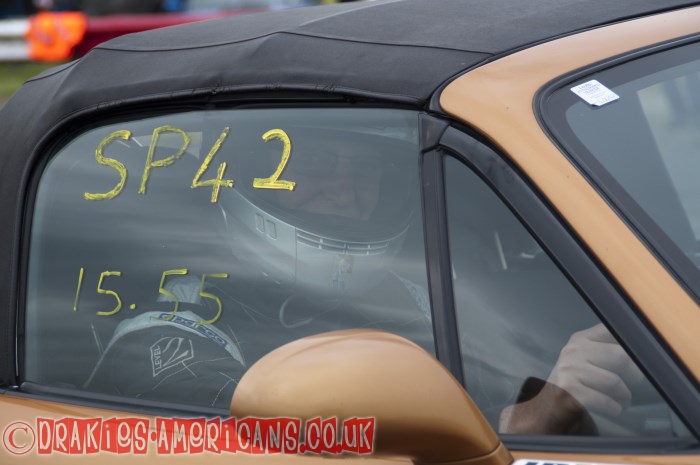 Phil Davidson runs his Mazda all day long at York Raceway, keep smiling Phil.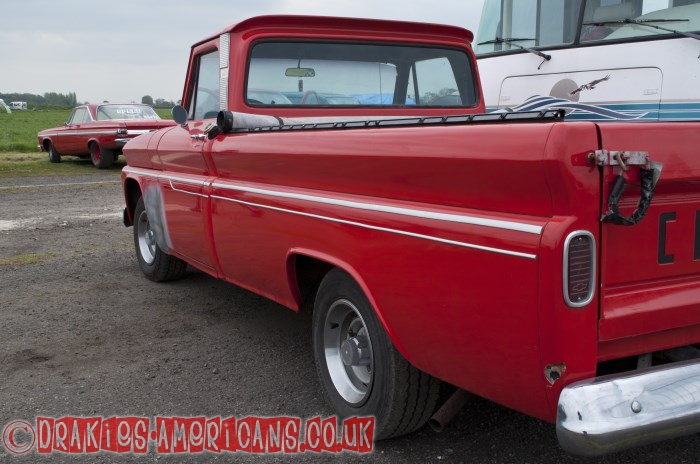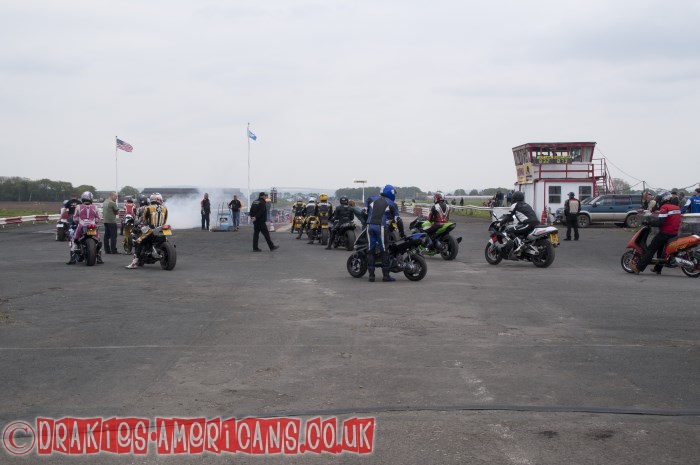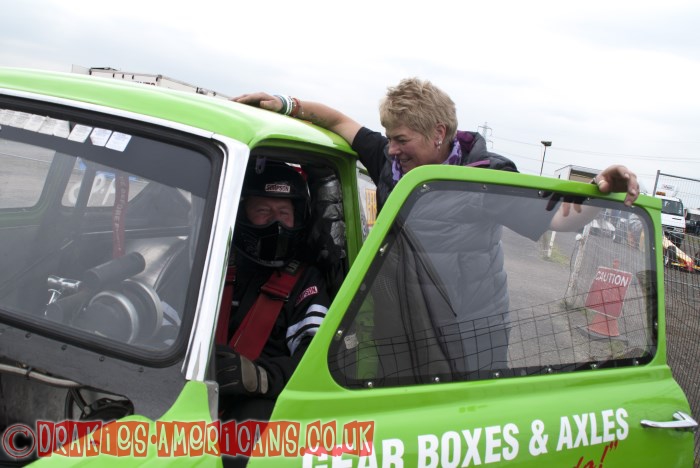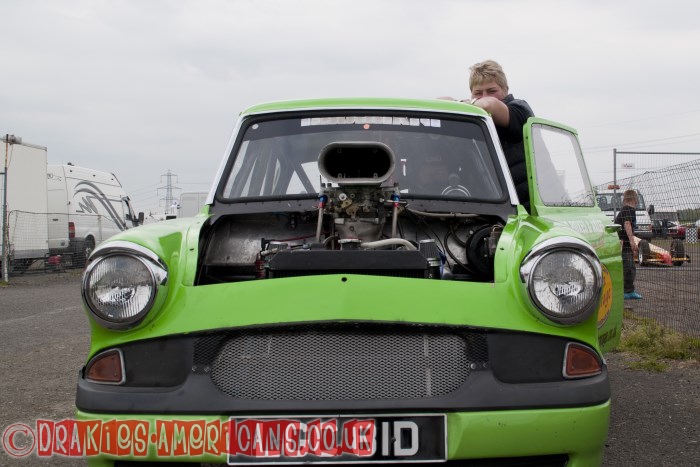 Paul & Tanya Dixon-Grainger getting ready for a run in the fire-up road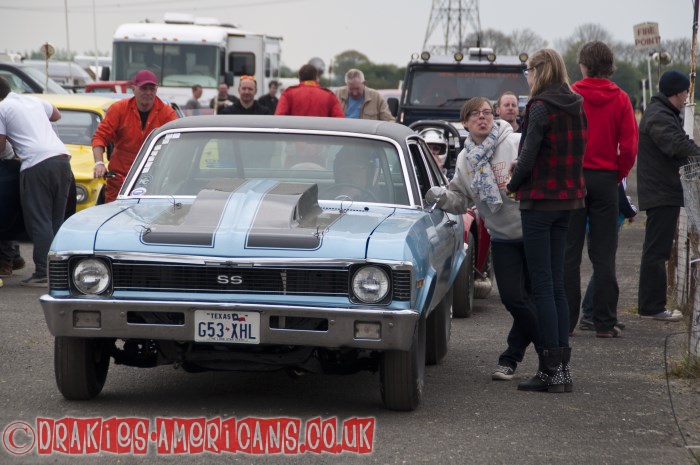 Now, normally I would have a comment for this one................. I plead the 5th!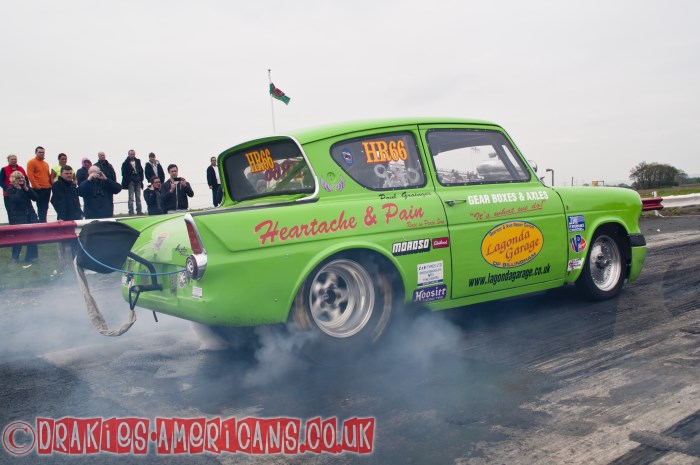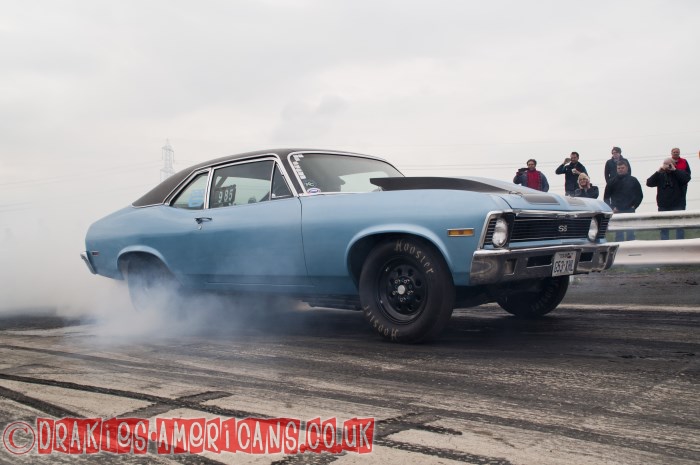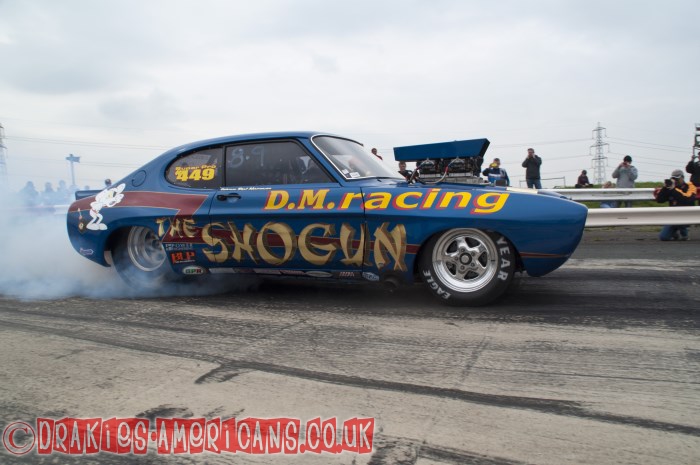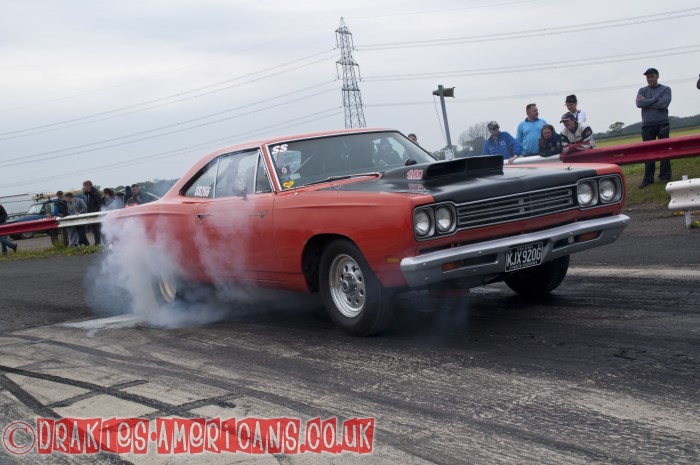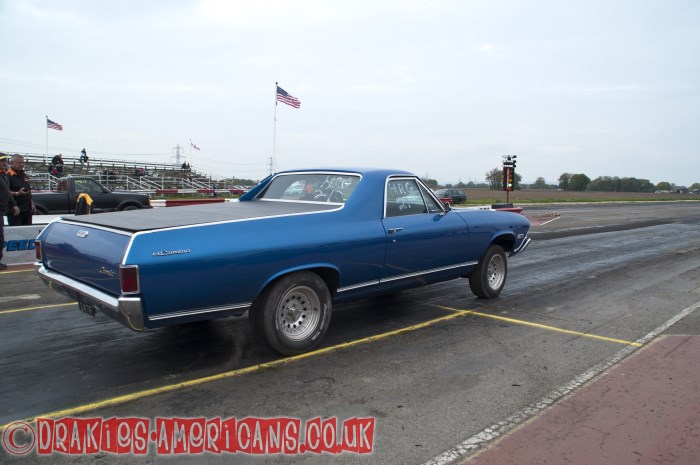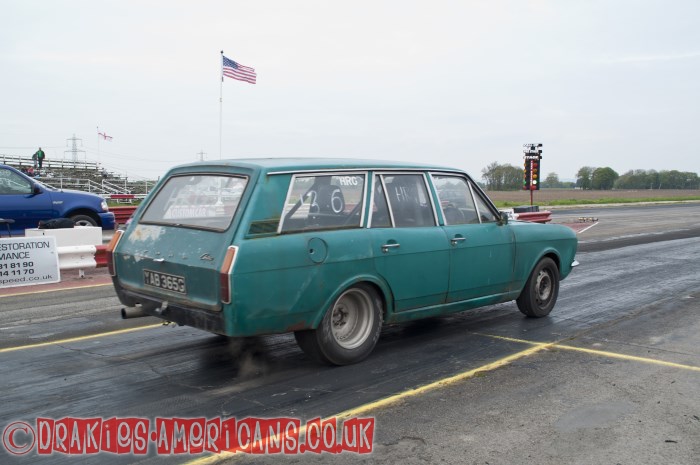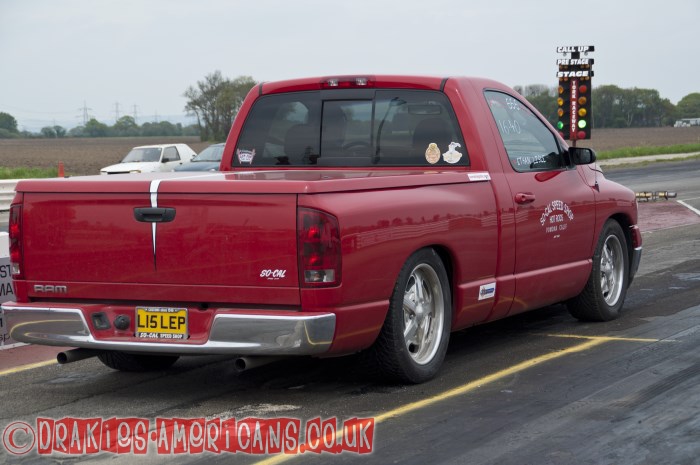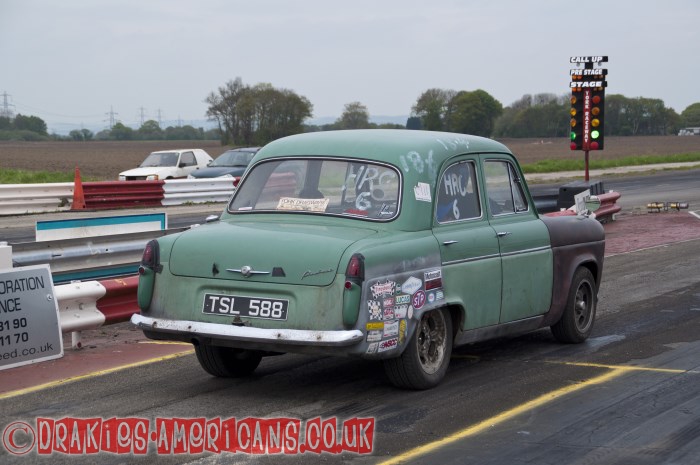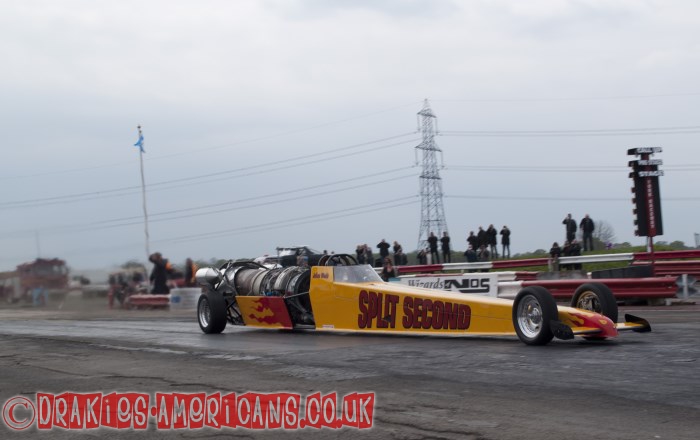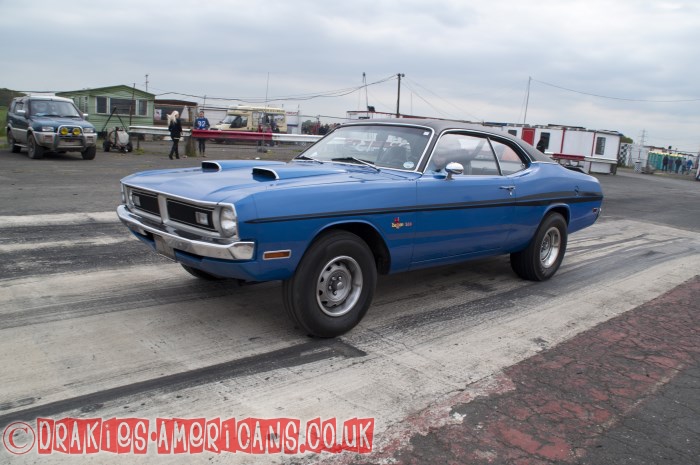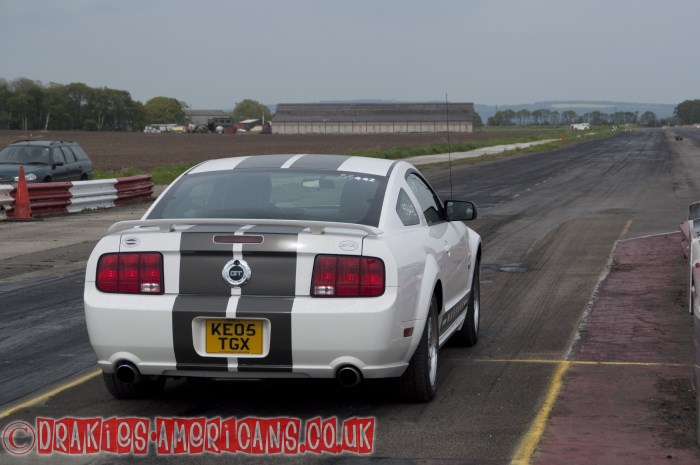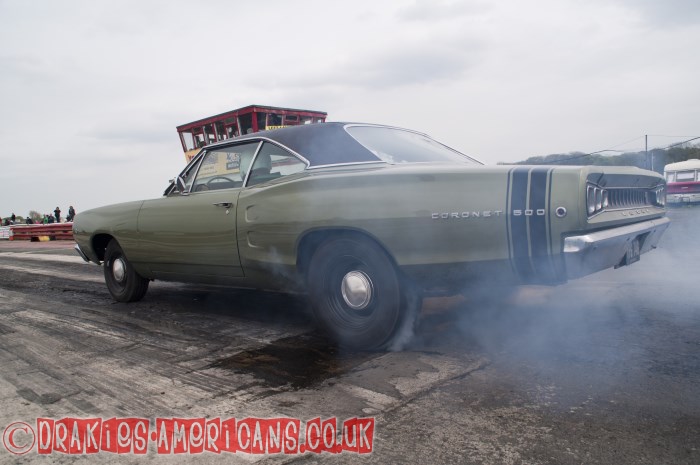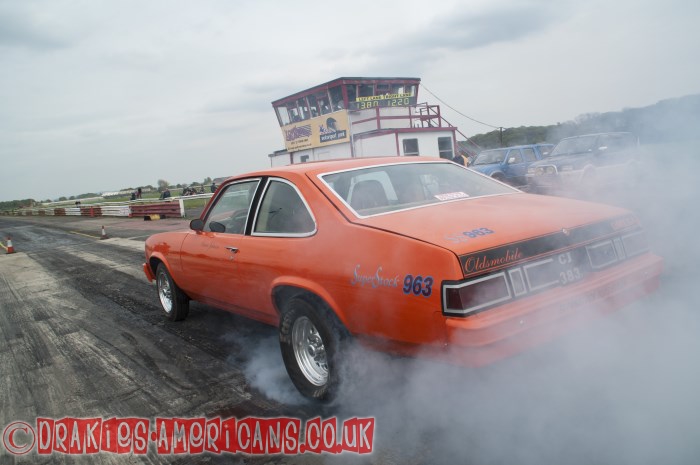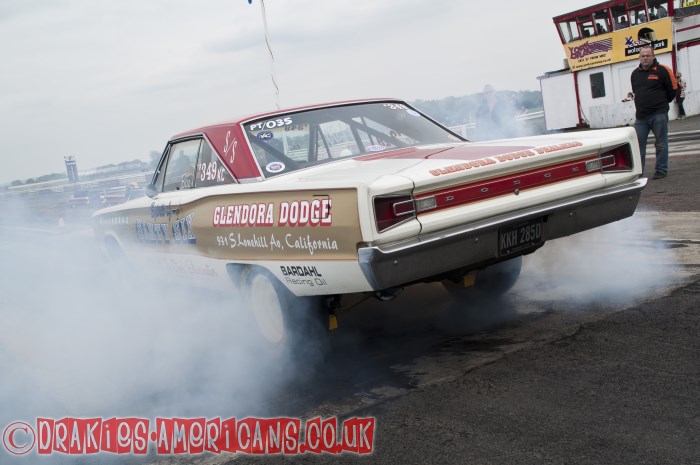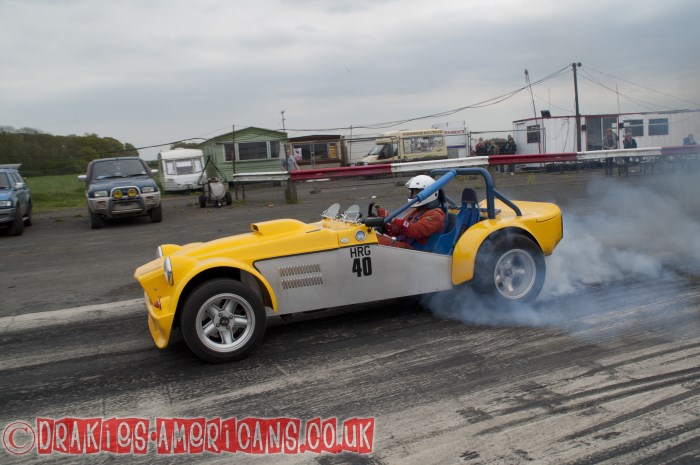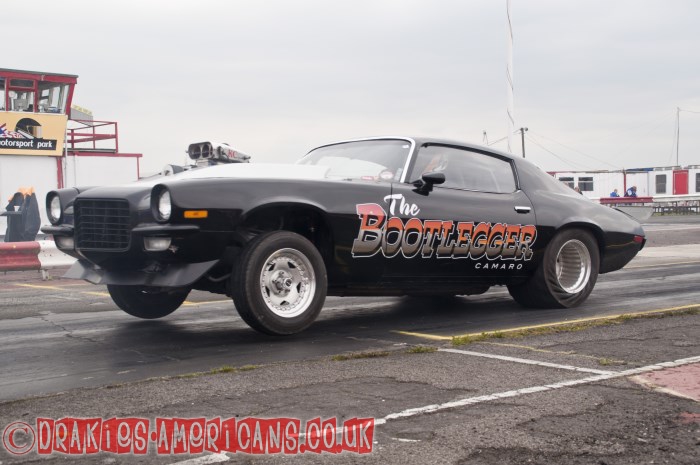 Simon Boot comes out of the box with his heals digging in to get some air under the front.