2014 YORK RACEWAY EASTER BURNOUT
The first drag racing meeting of the year was held at York Raceway deep in the heart of Yorkshire, England. On arriving we were greeted with many racers that were lined up for the gates opening at 6pm, with a bit of a natter to a few friends the gate opened and we were all heading in to set up camp. By Sunday morning the pits were filling up, I was awoken by the sound of a open headered V8, I have to say it was the sweetest sound I have heard for a long time and way, way better than any alarm clock in the entire world!
Running classes were NSCC, American Super Stock, JDM, Pro ET, Sportsman & Mini 'v' Beetle Shootout. The weather was in our favor, but we did have a head wind reaching 20mph, the only thing that did was knock racers times down by about 0.5s to 0.8s depending on how strong it was at the time. NSCC had their biggest first round field entry for around 10 years with a 19 car field, by the end of the 2 day race meeting that would go down to a 16 car field because of breakages during the weekend. One of the reasons of why is because the NSCC have changed the vehicle entry type for the first year if you have never entered the NSCC before, if you wish to see the changes visit NSCC WEBSITE for more.
As this was the first meeting of the year I took shed loads of pictures, so, for a change I am not vetting them. It was fantastic to see everyone again, here's to the next one at York Raceway in a few weeks time, enjoy!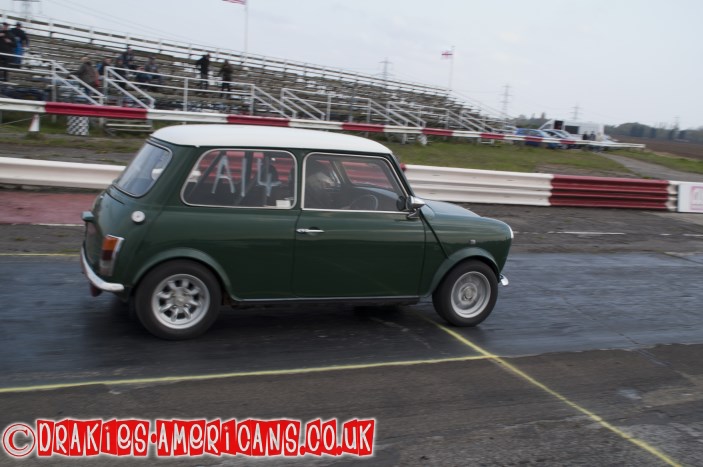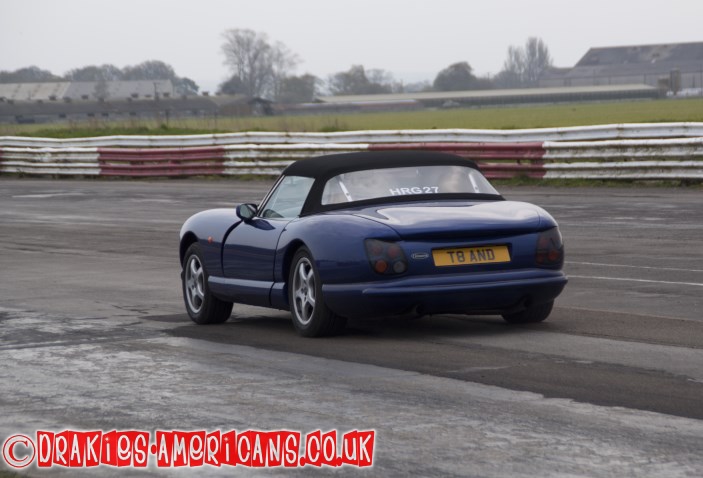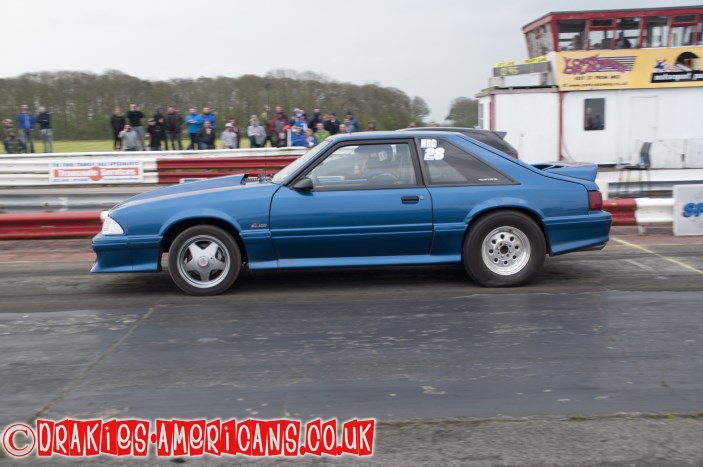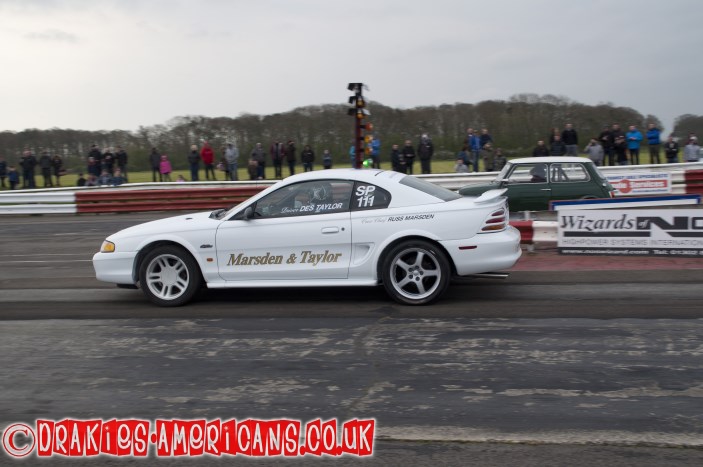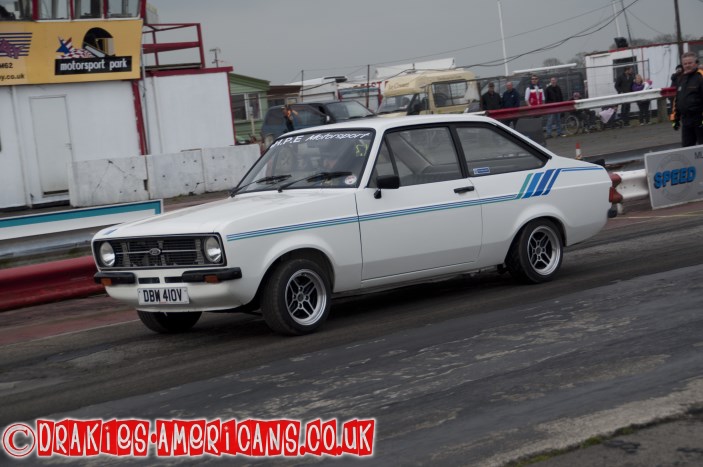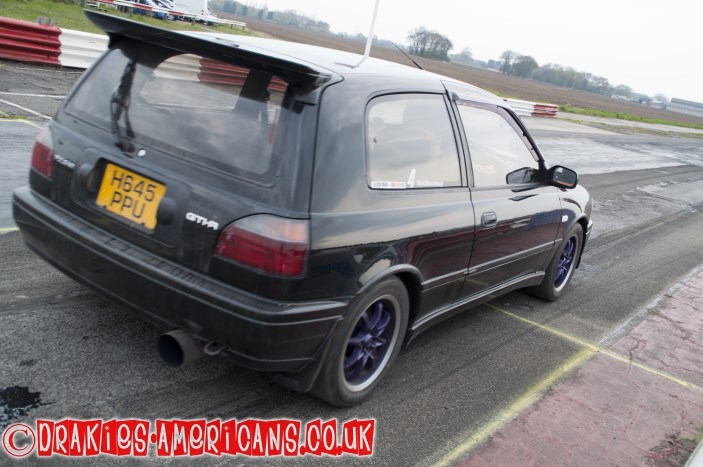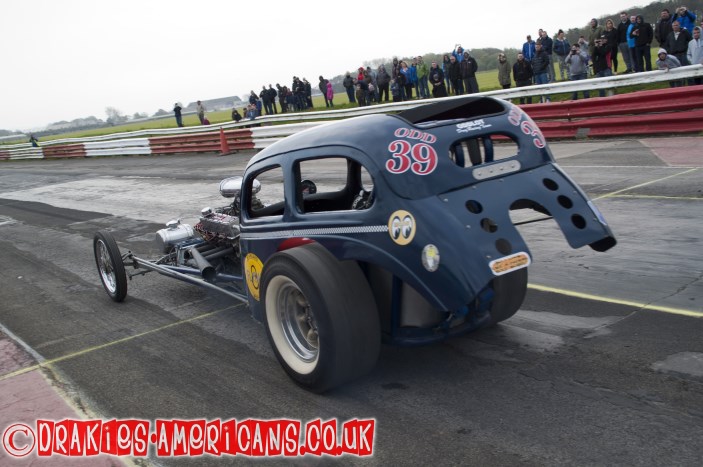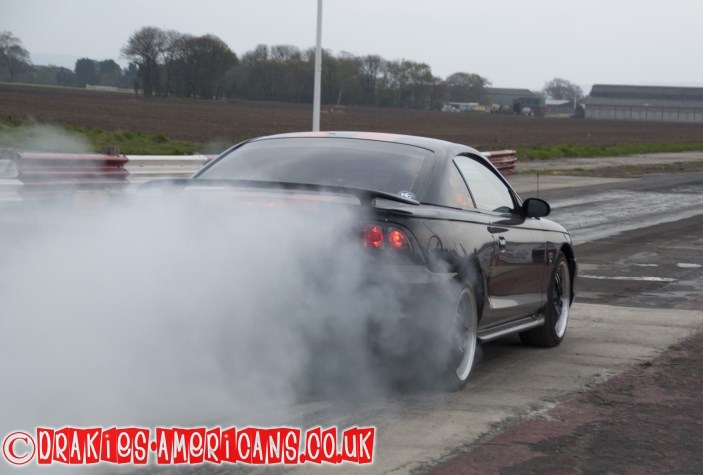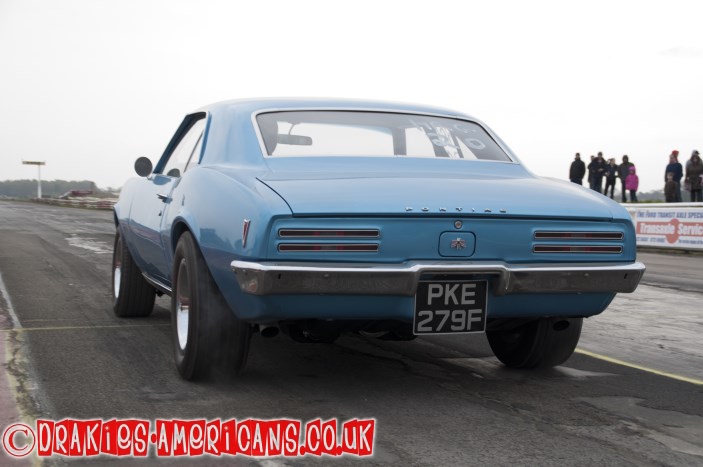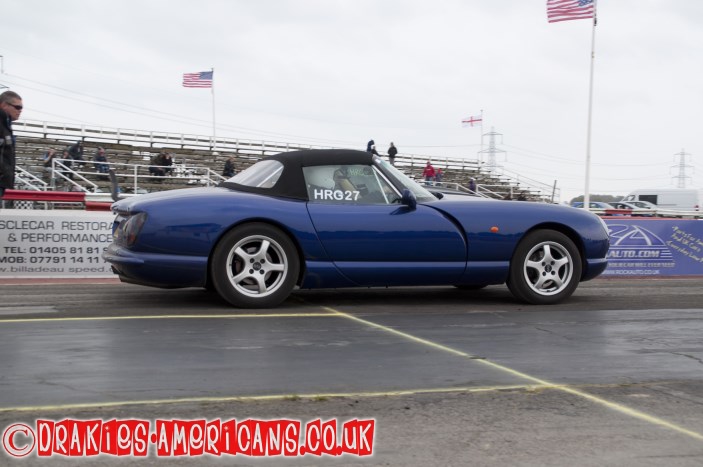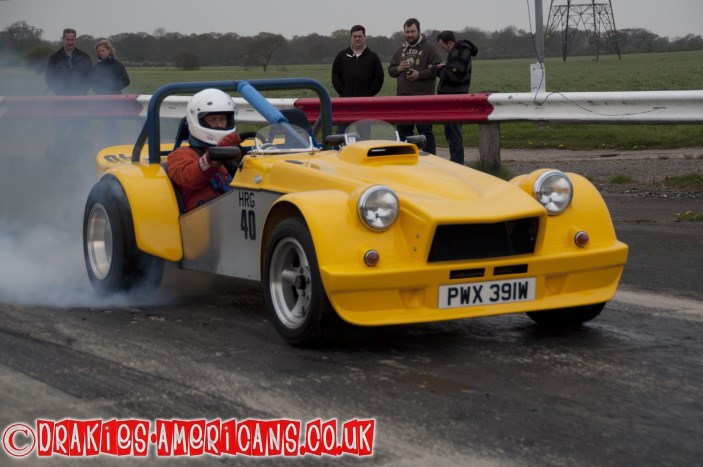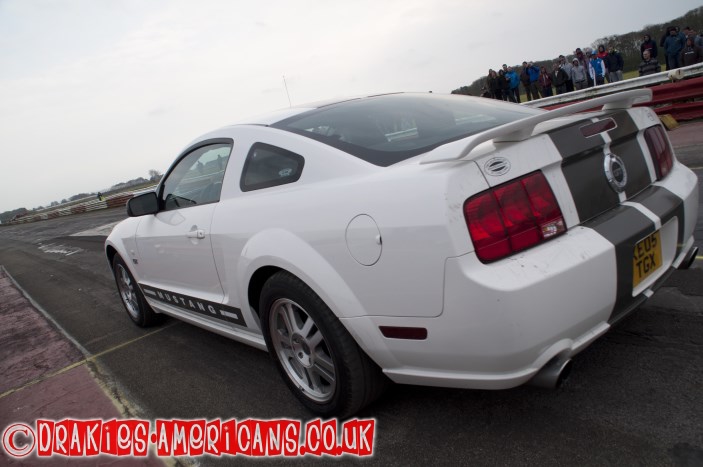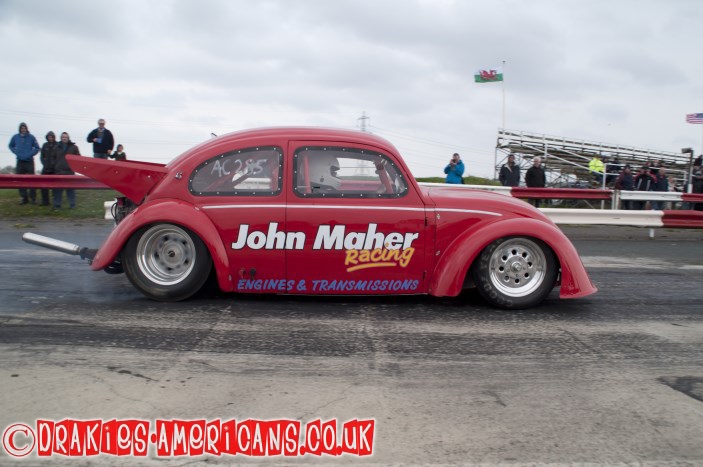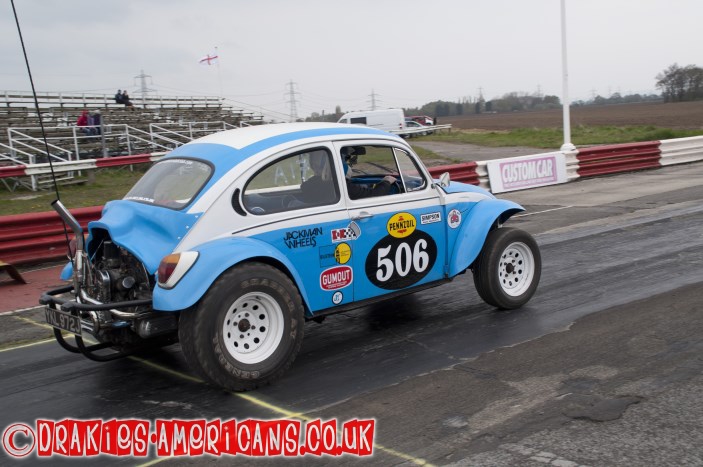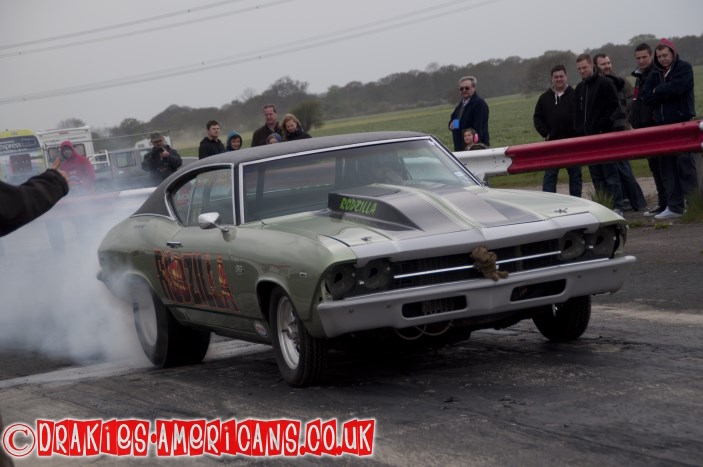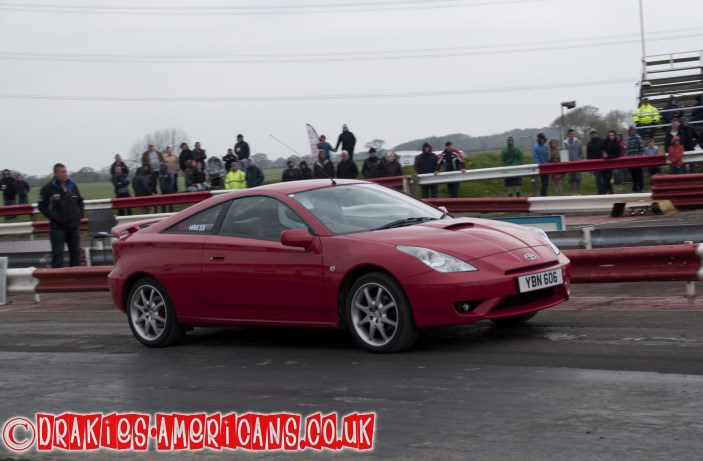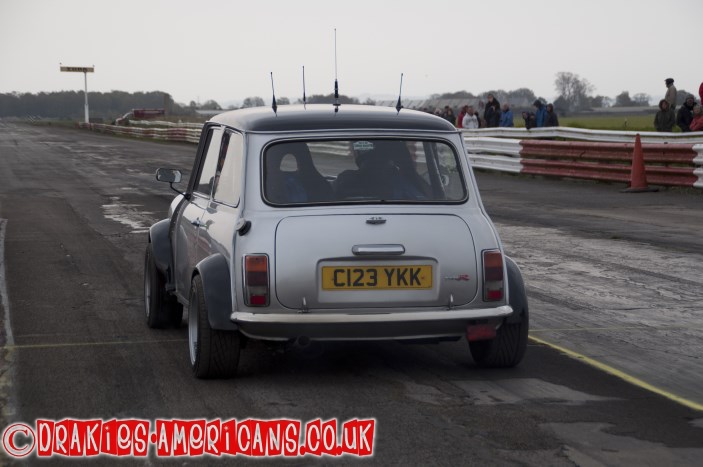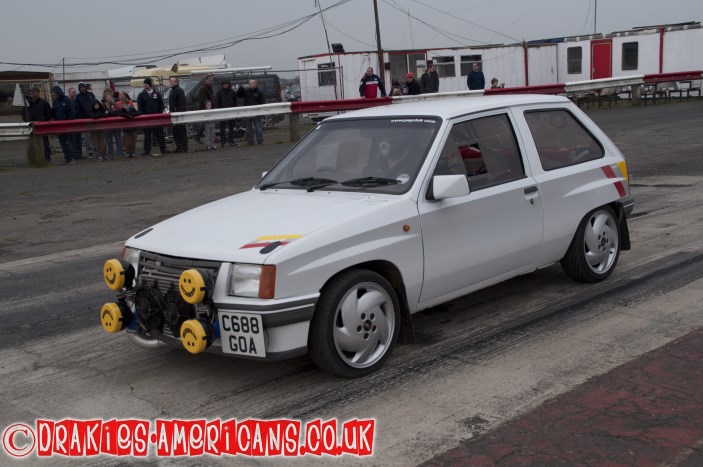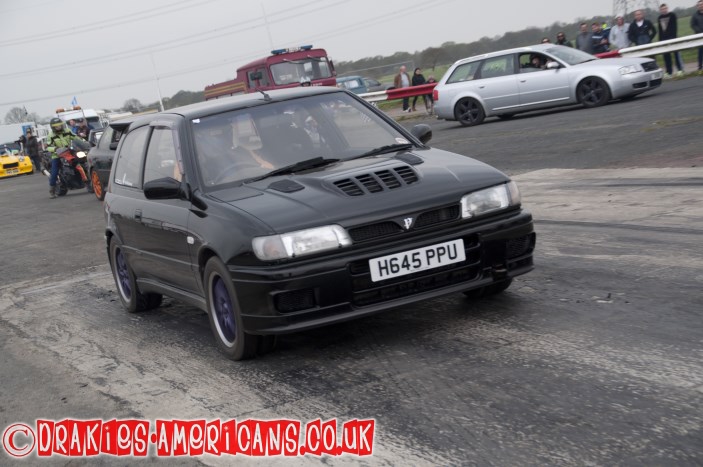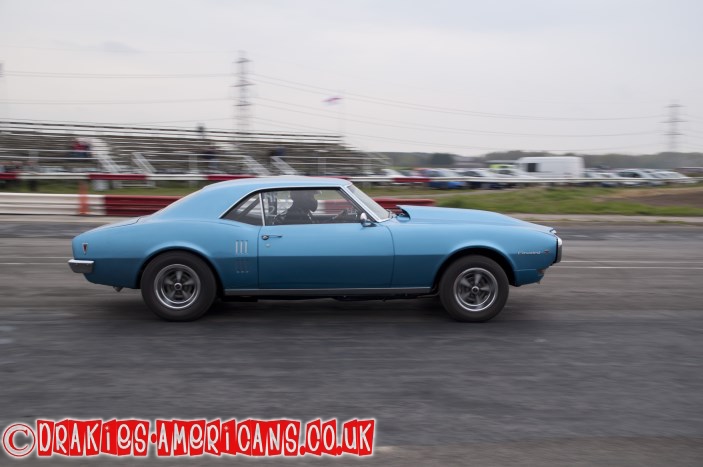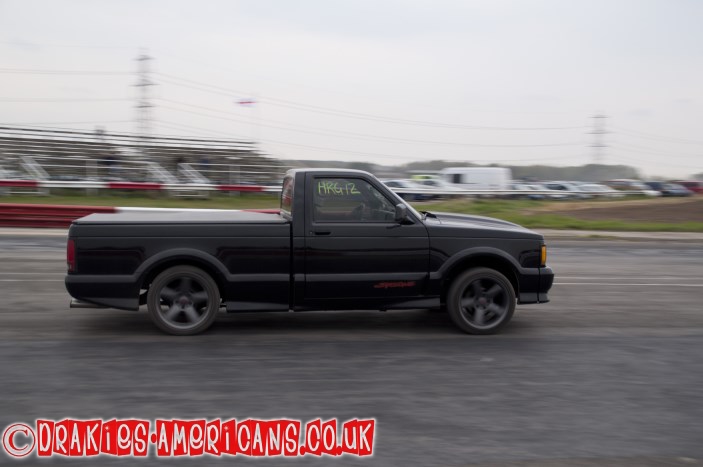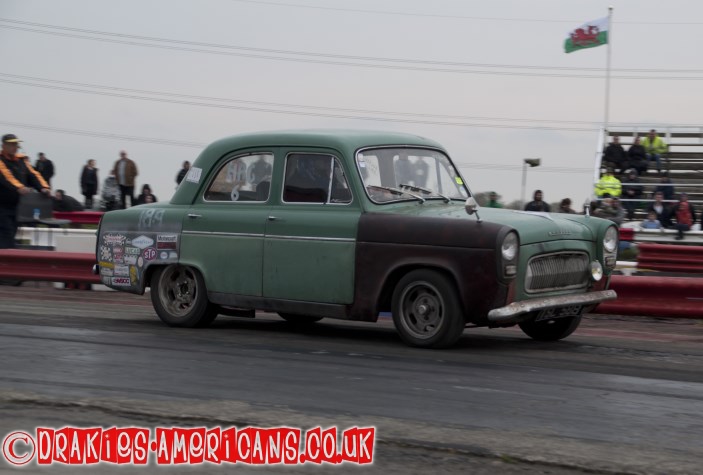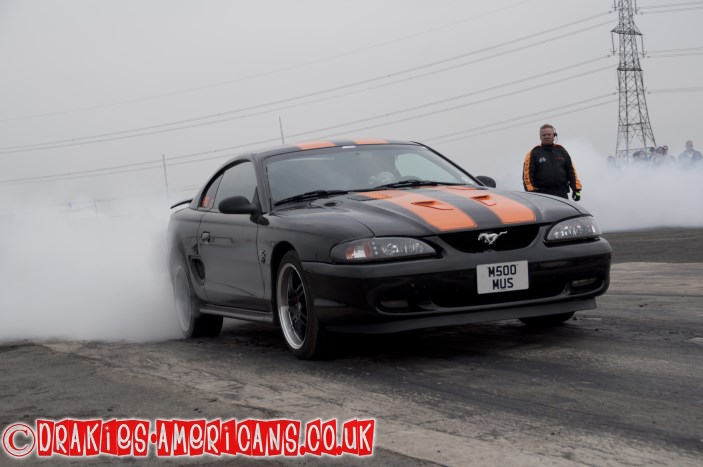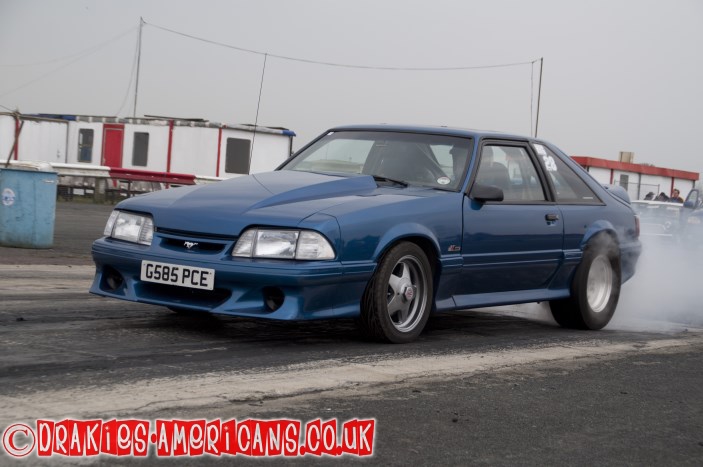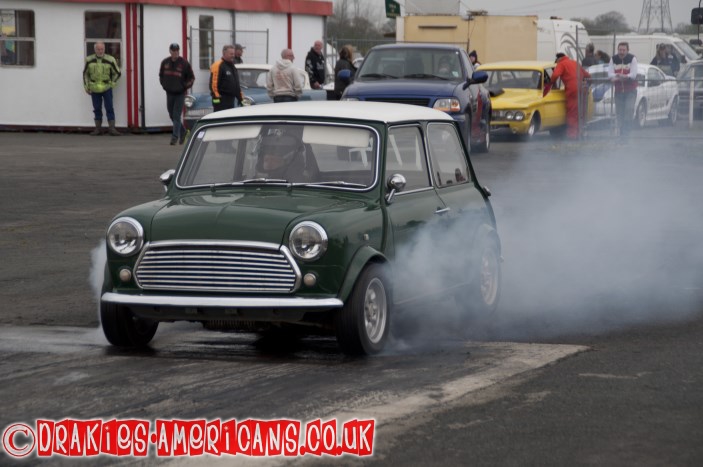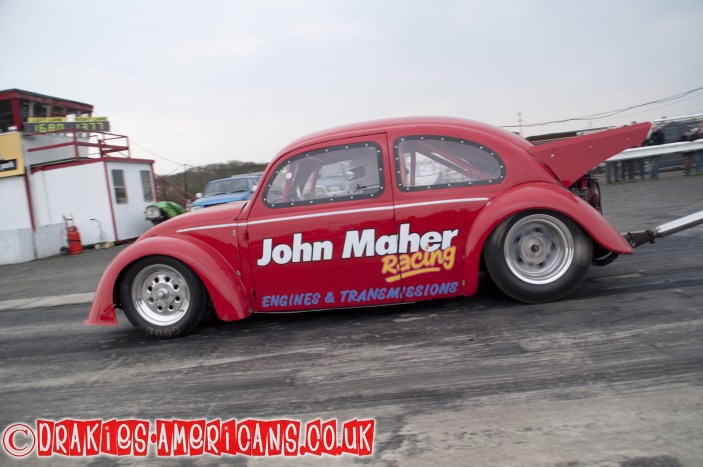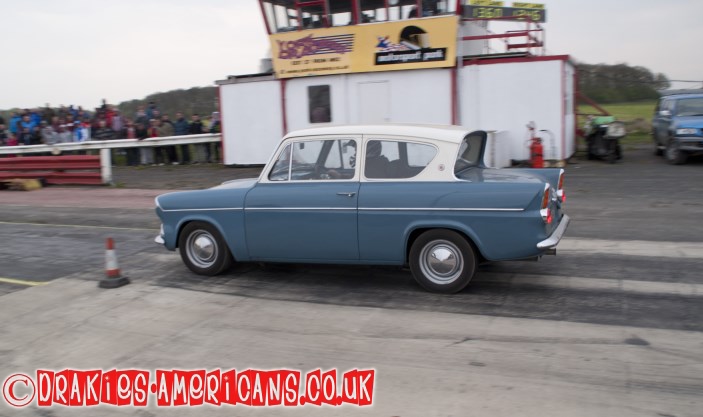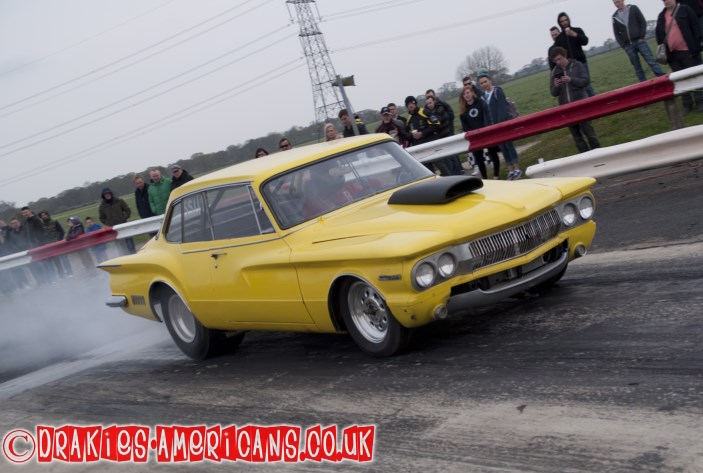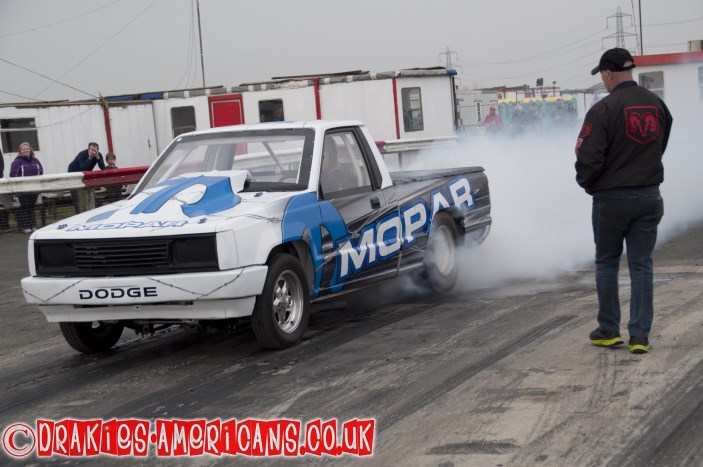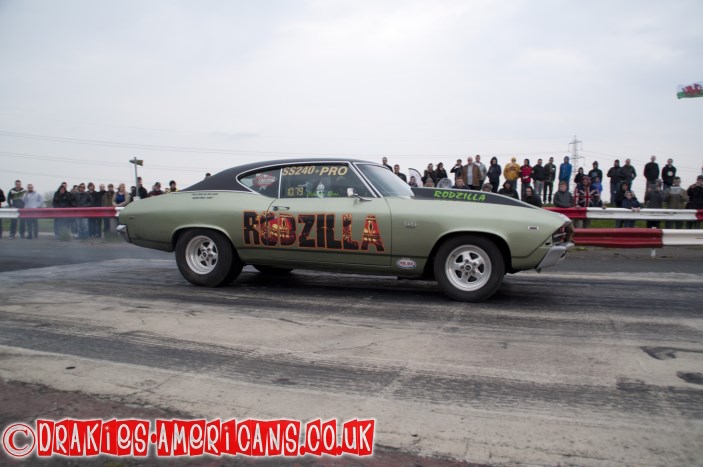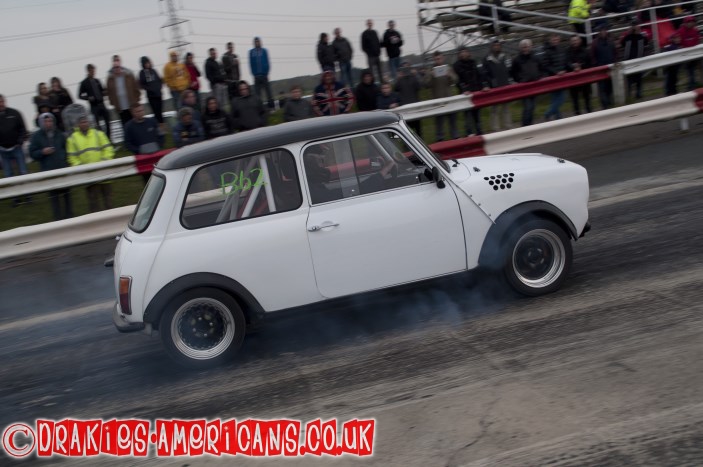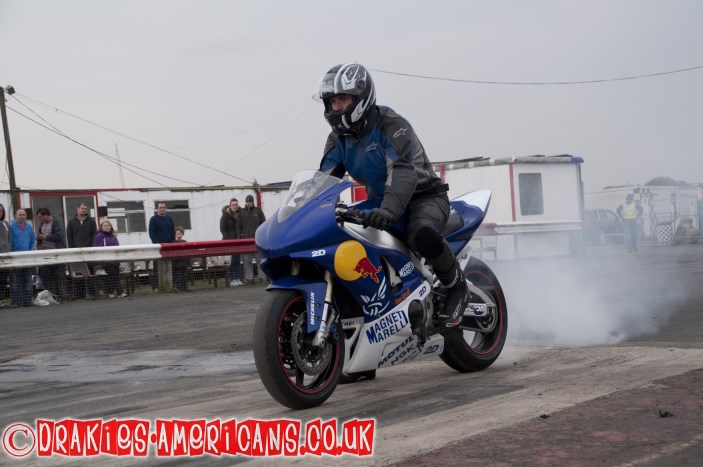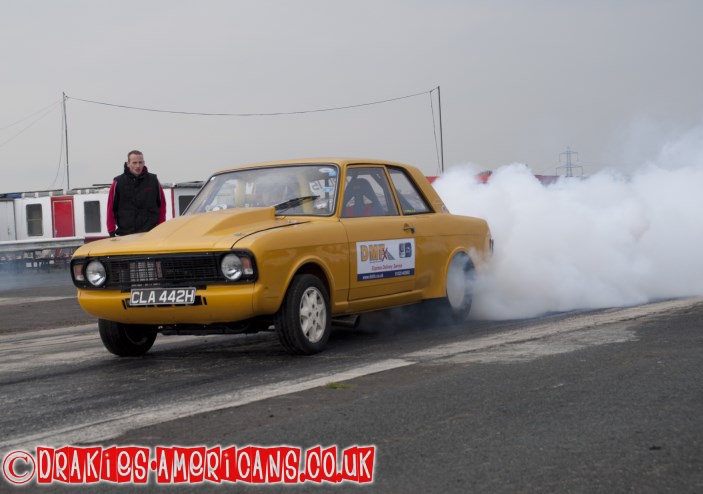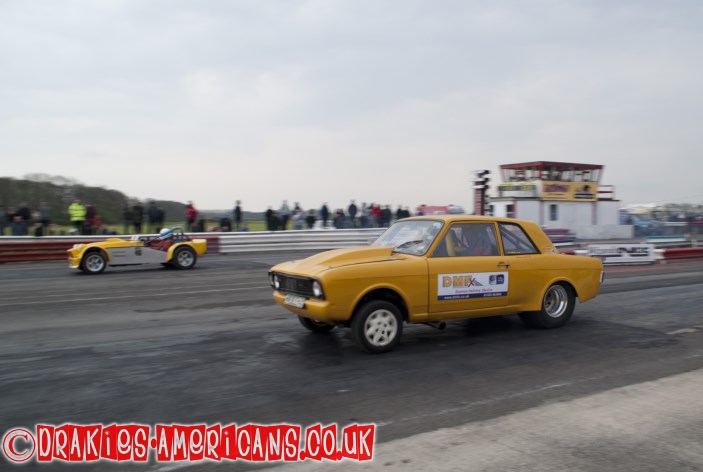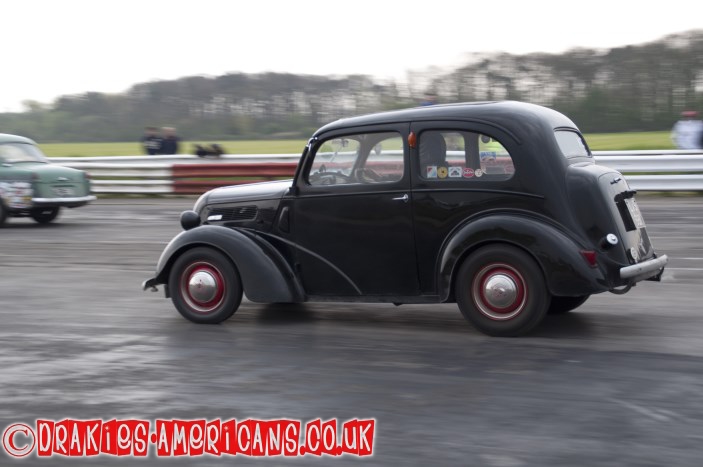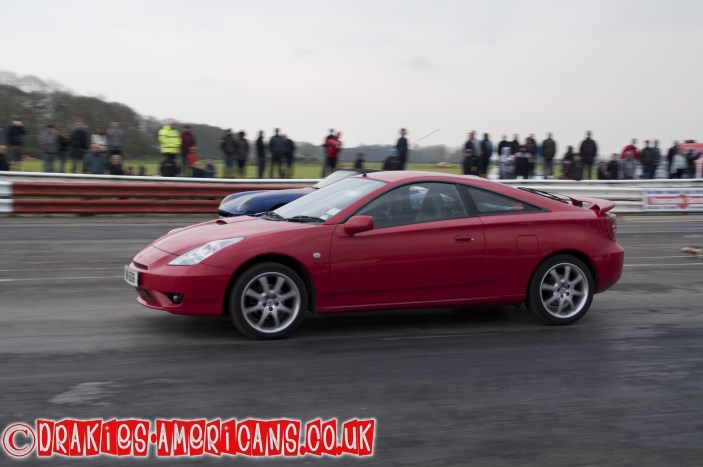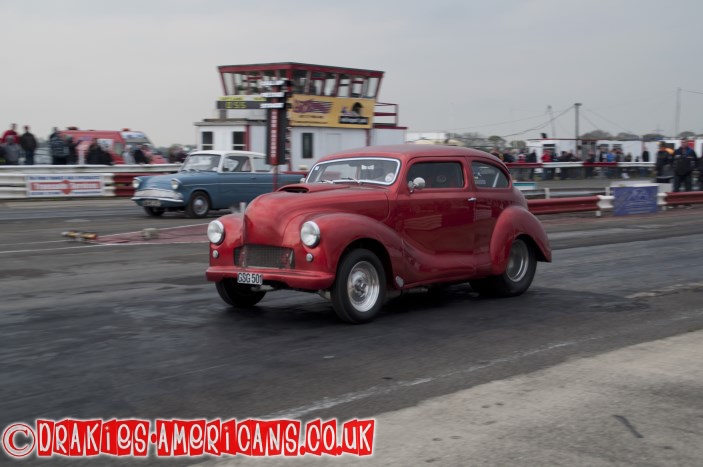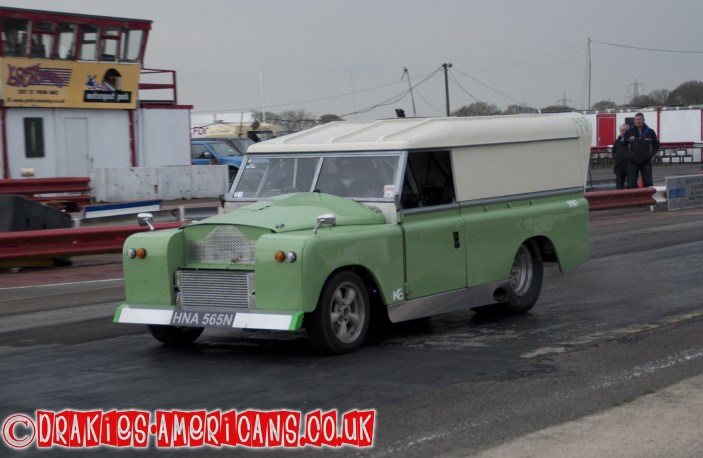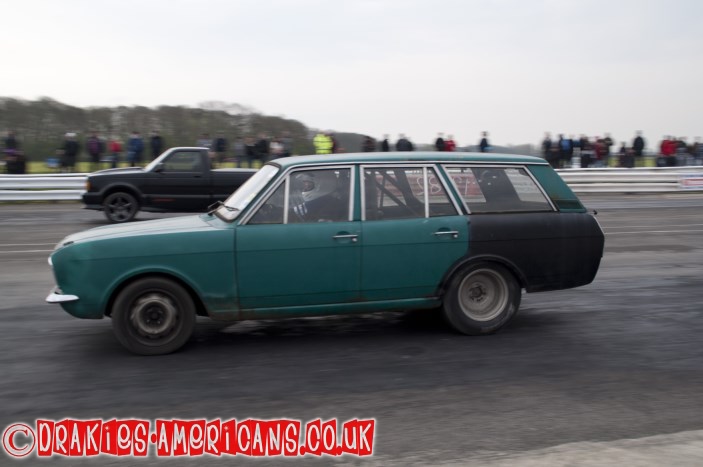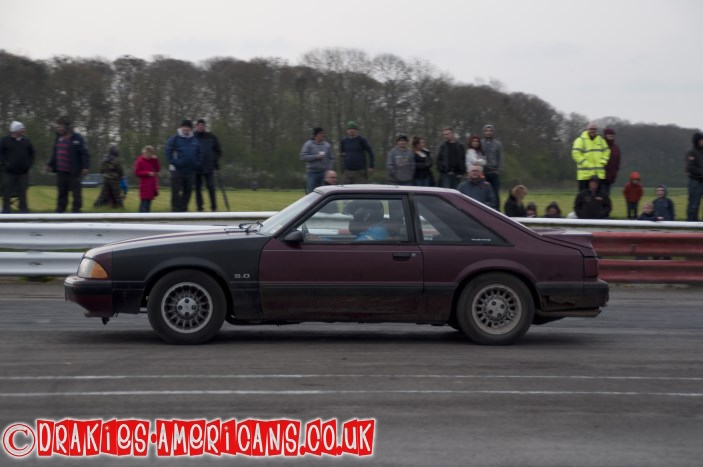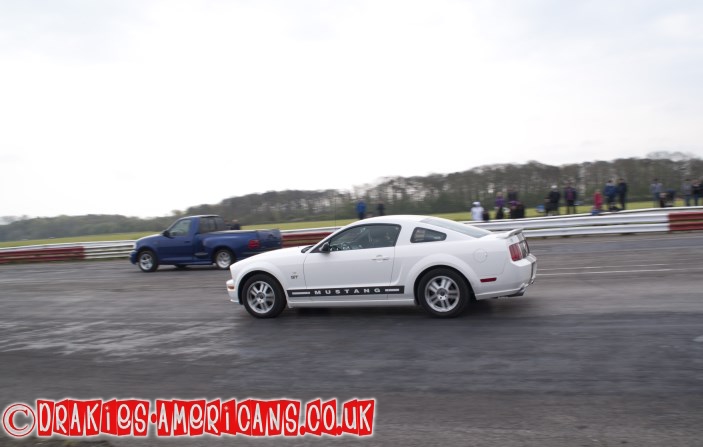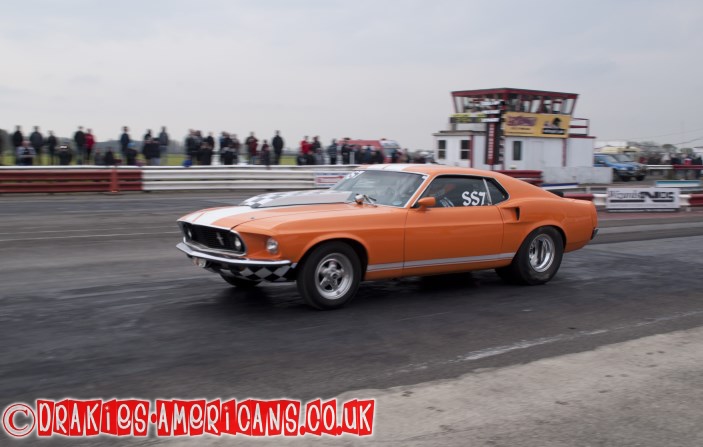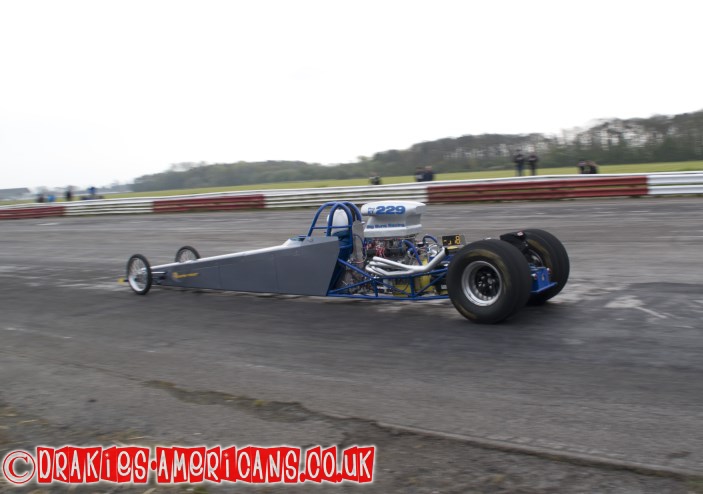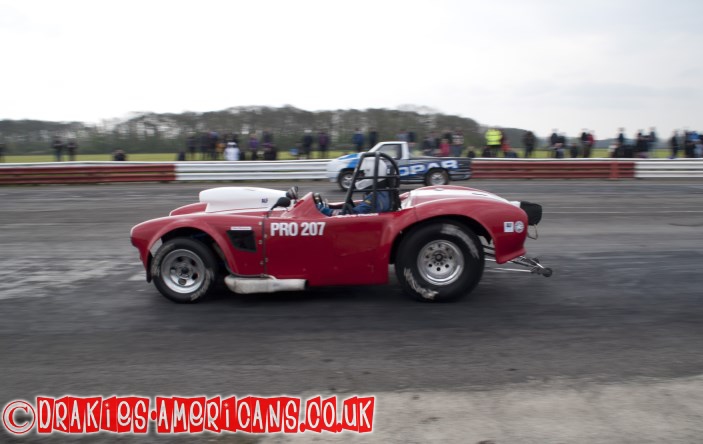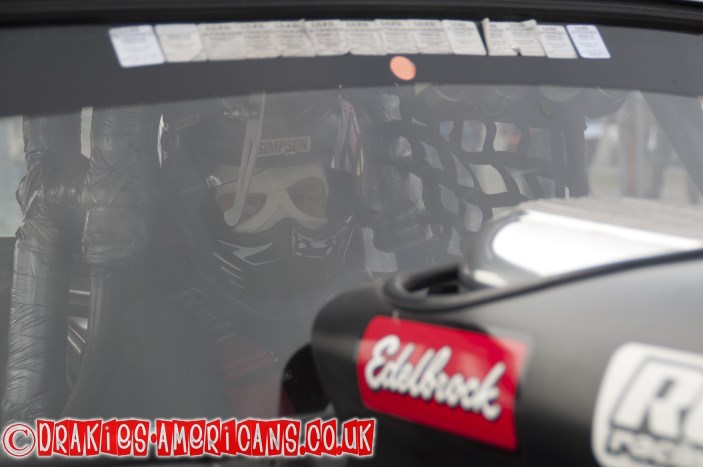 Paul Grainger sitting at the line waiting to do a burnout.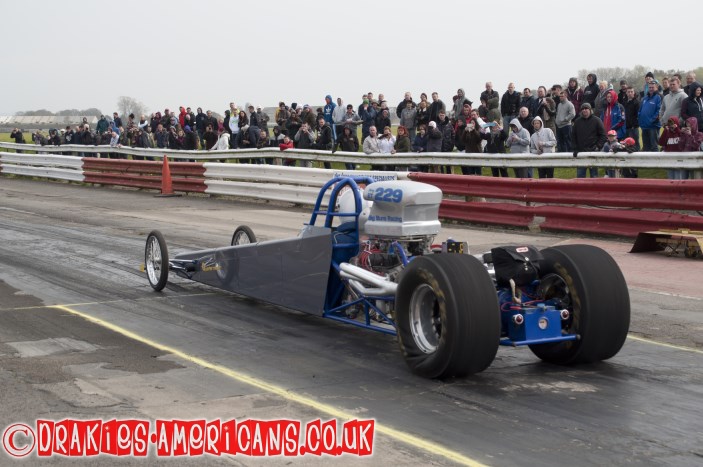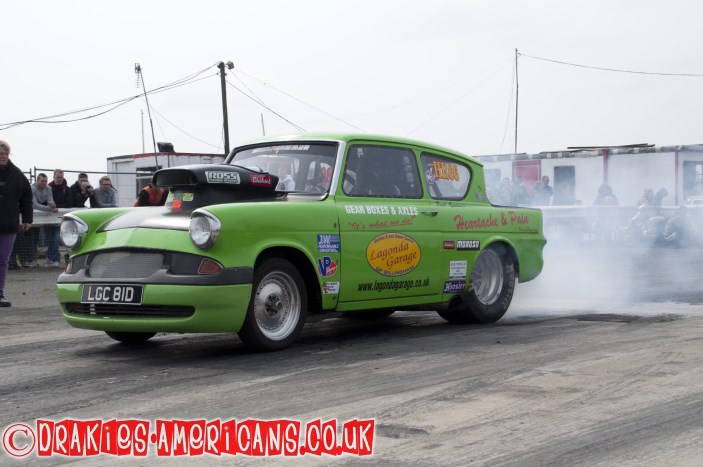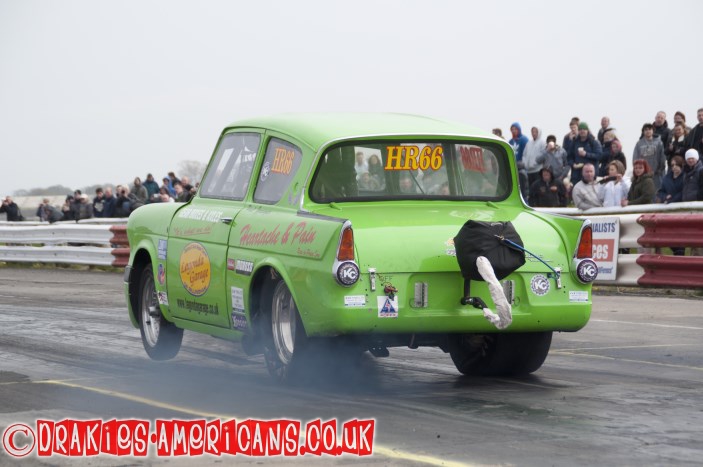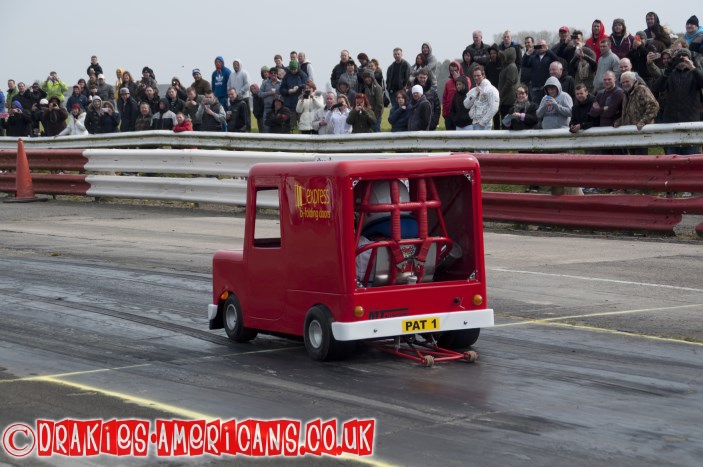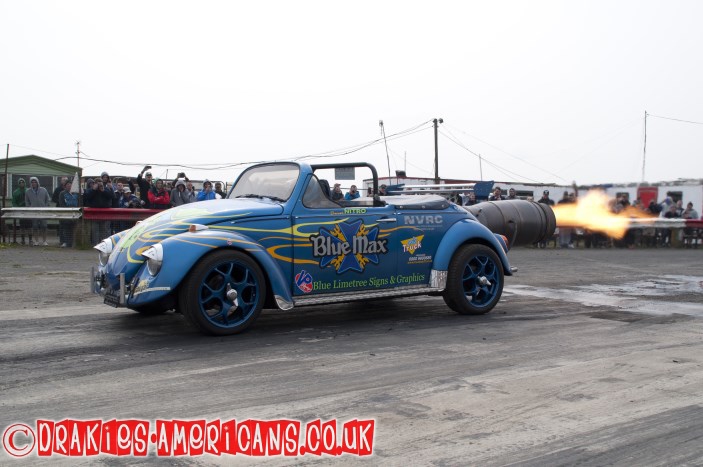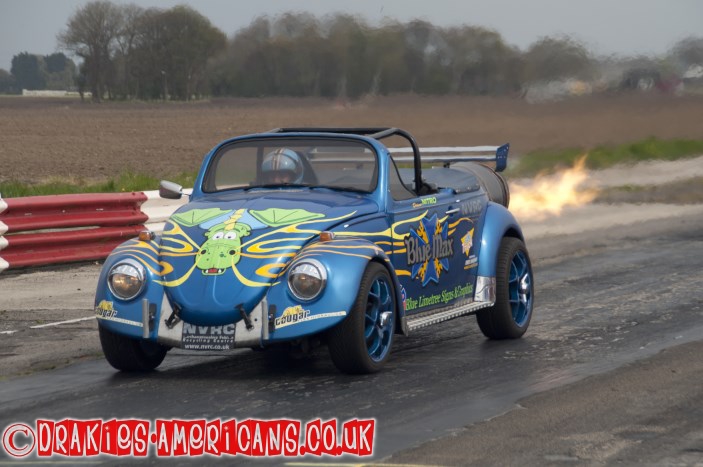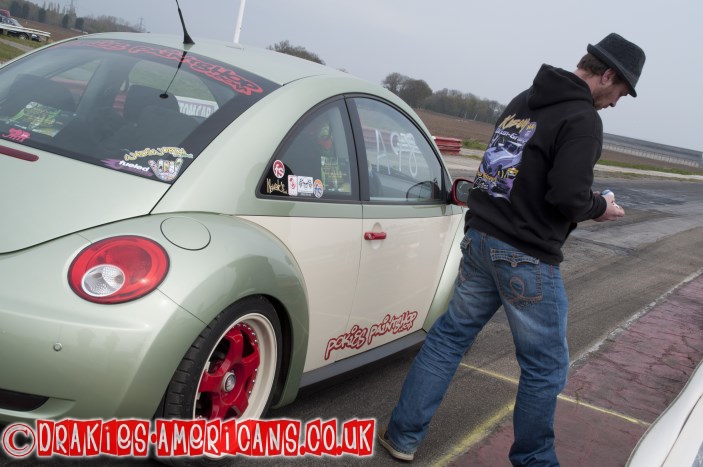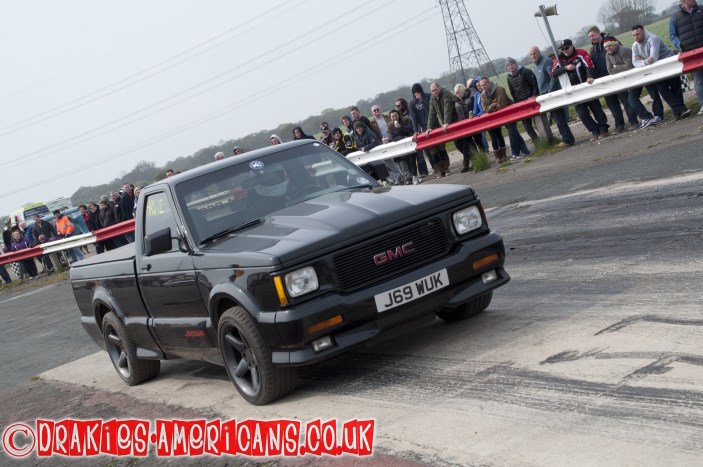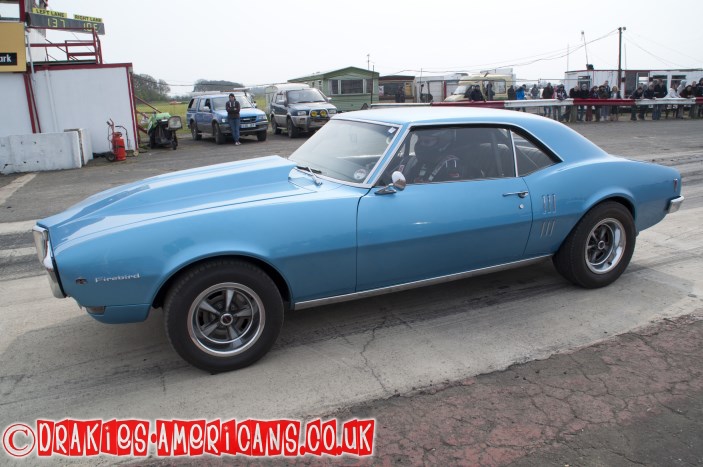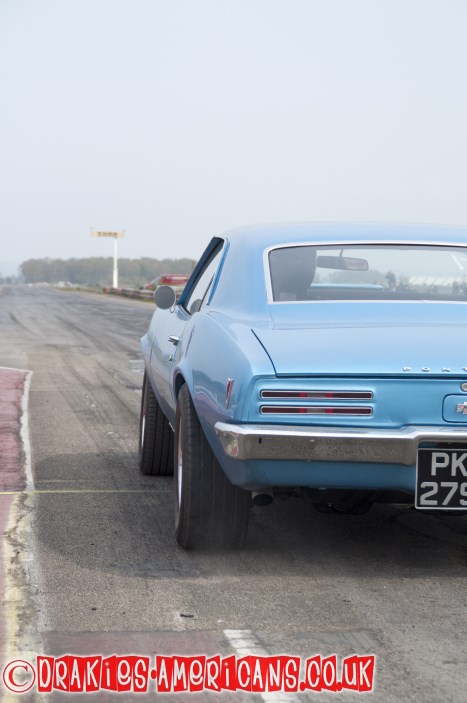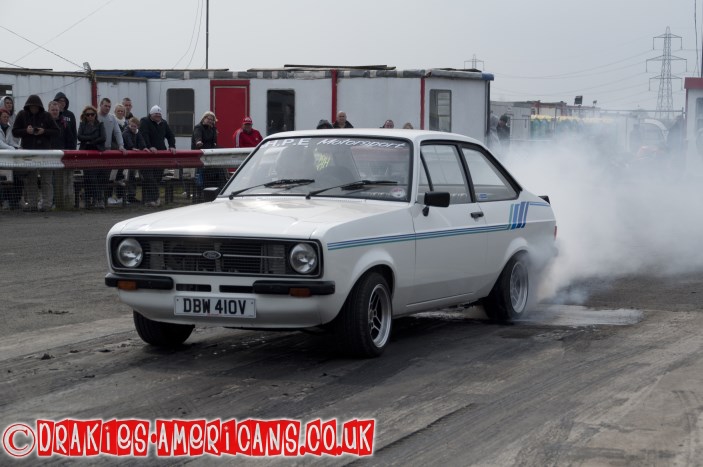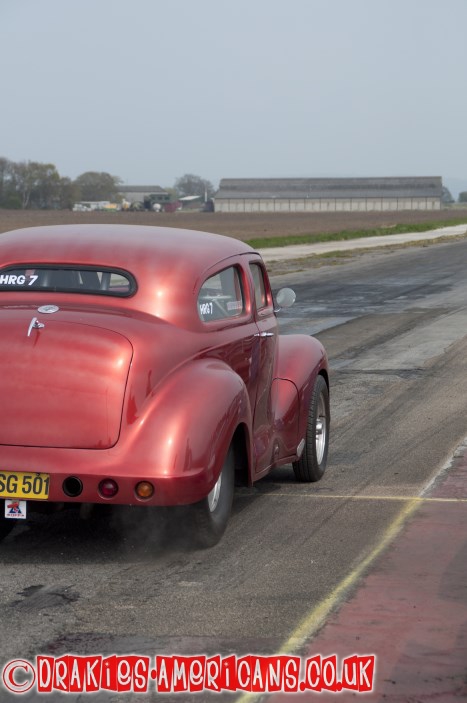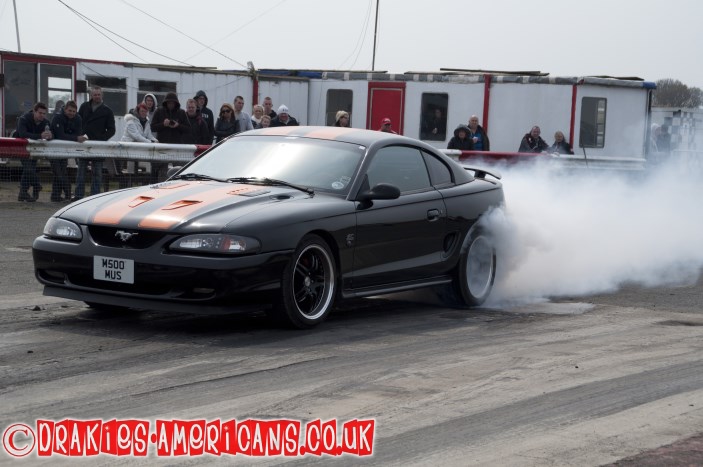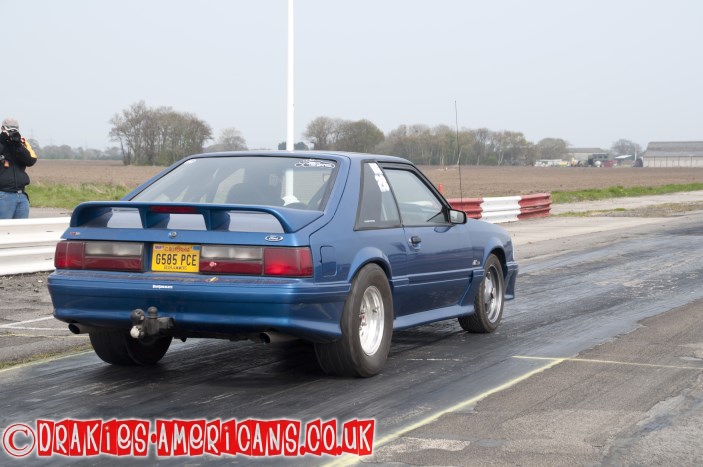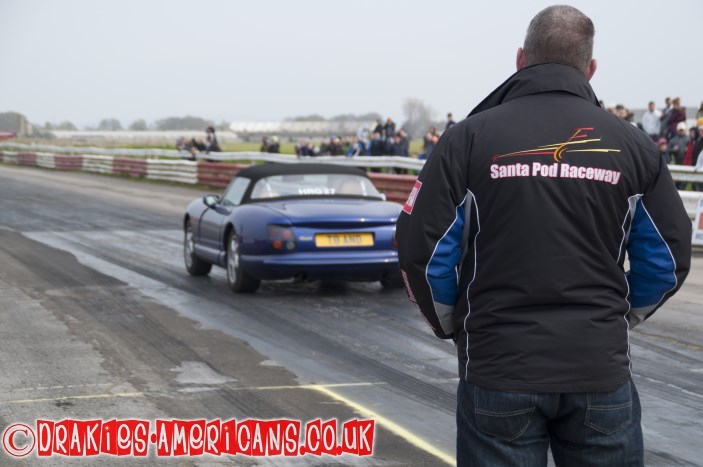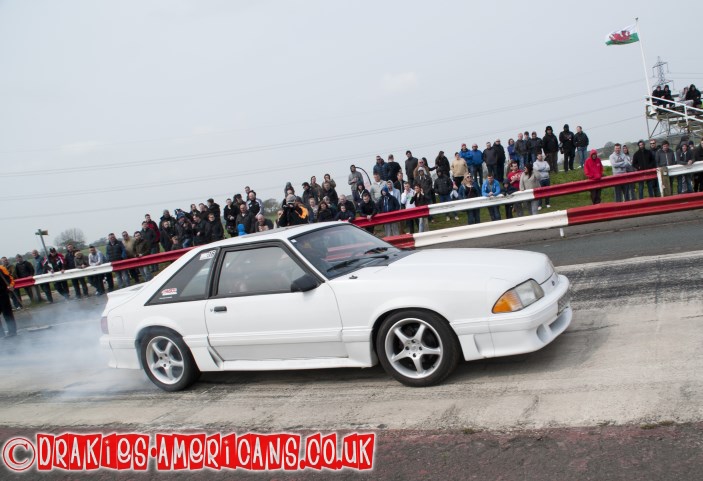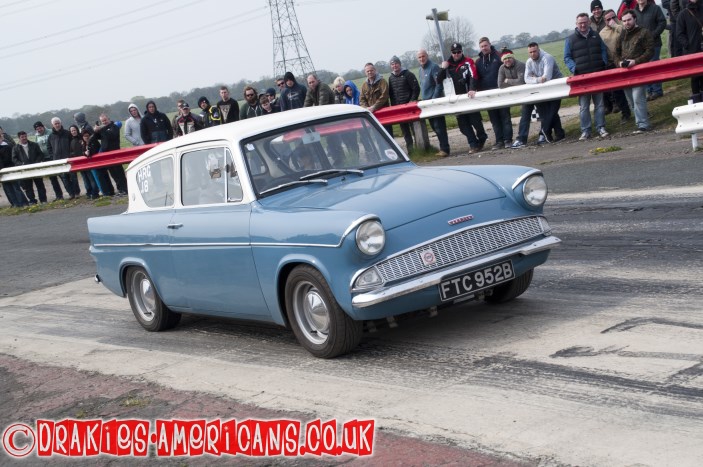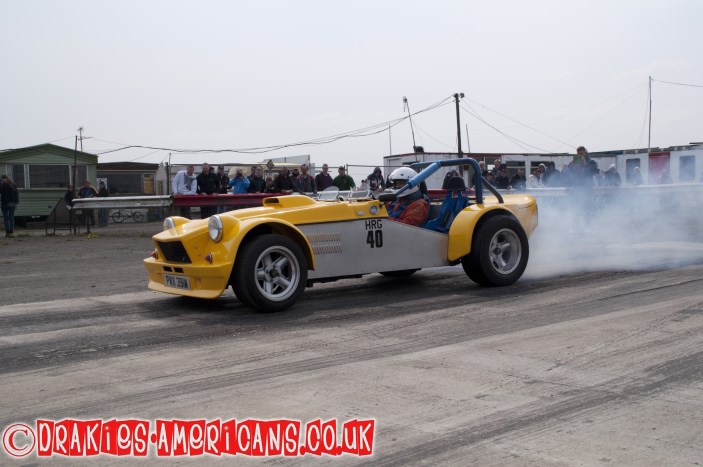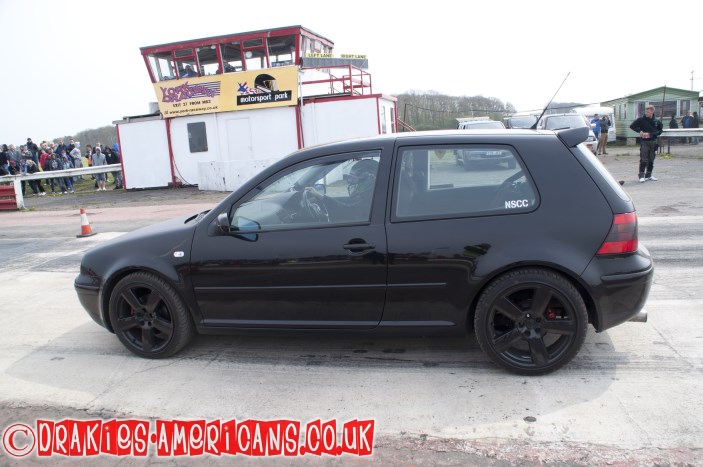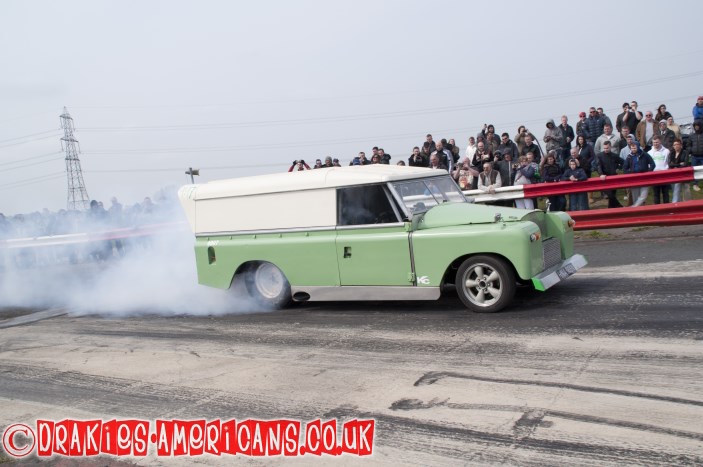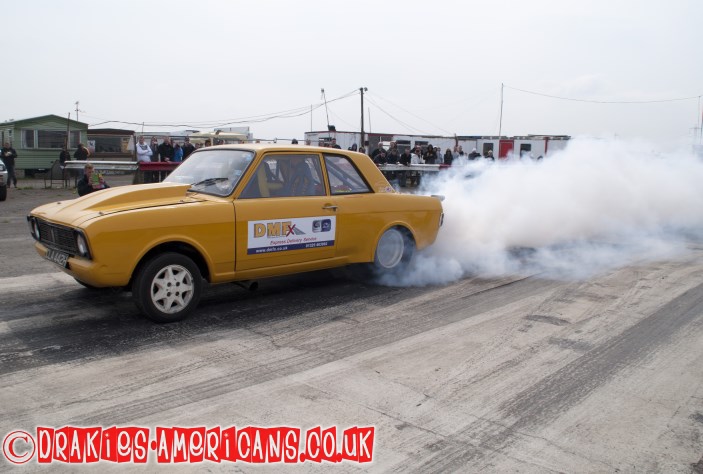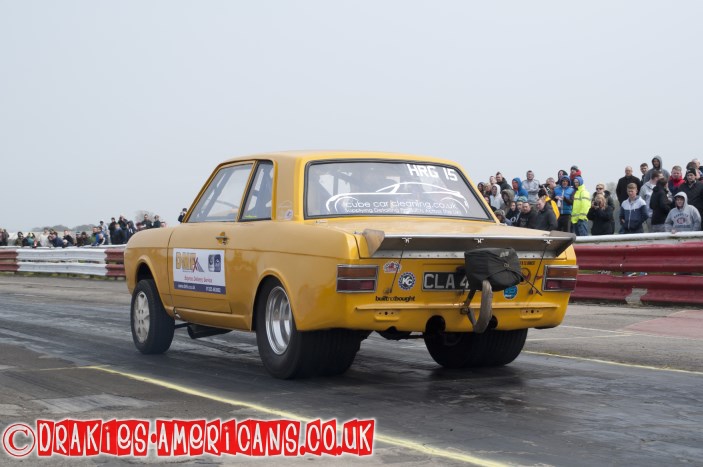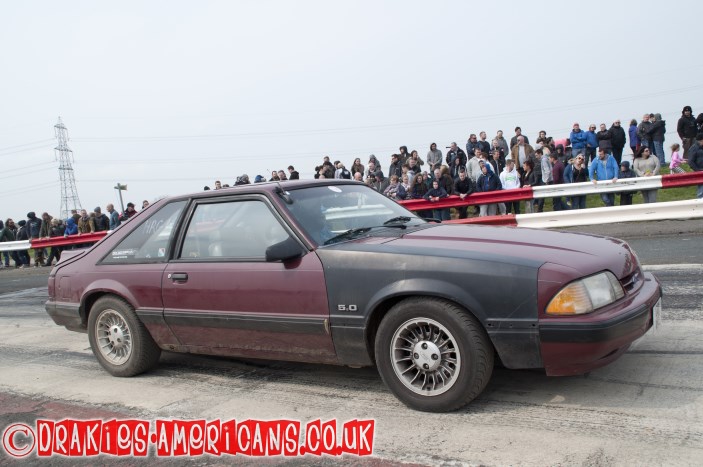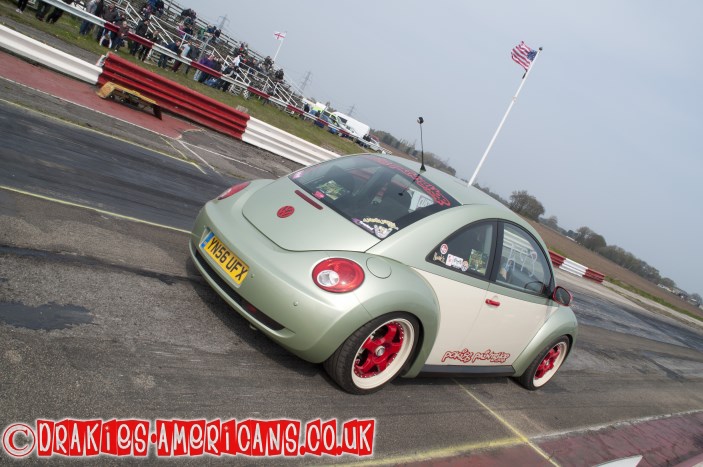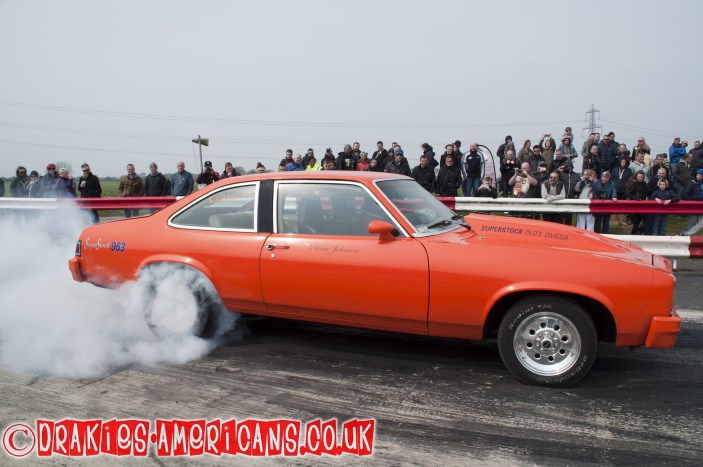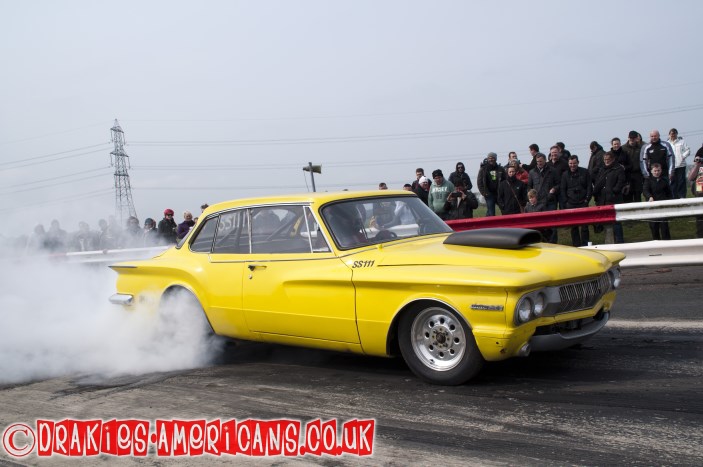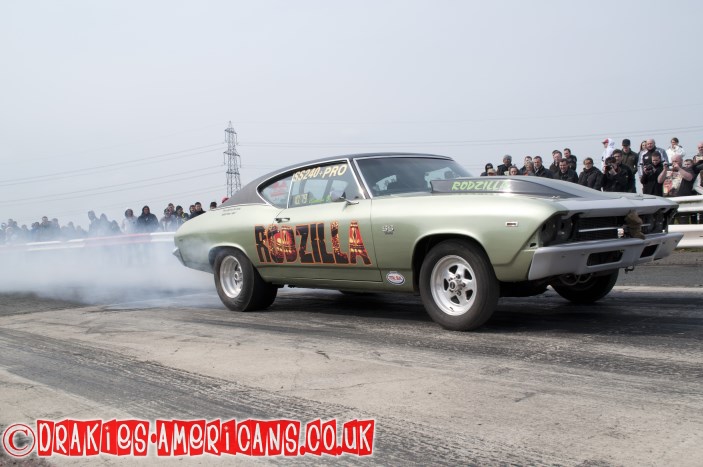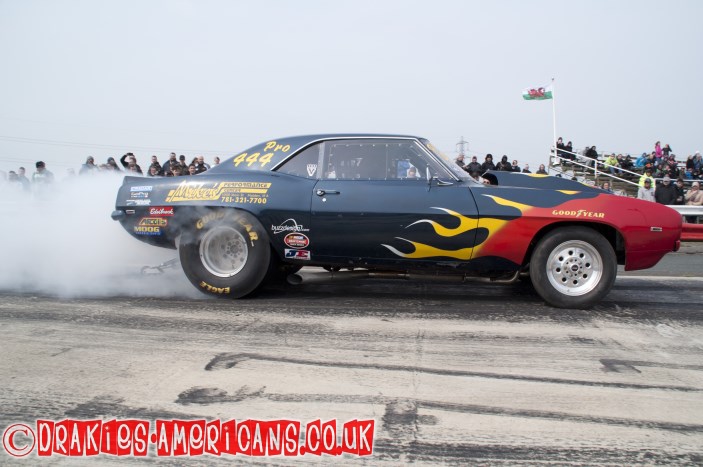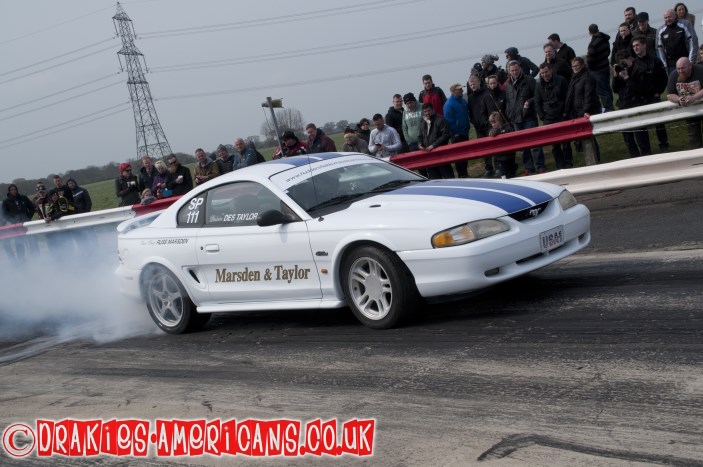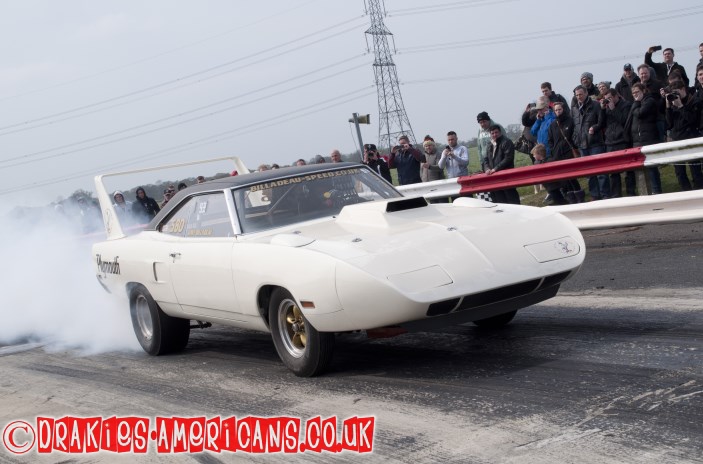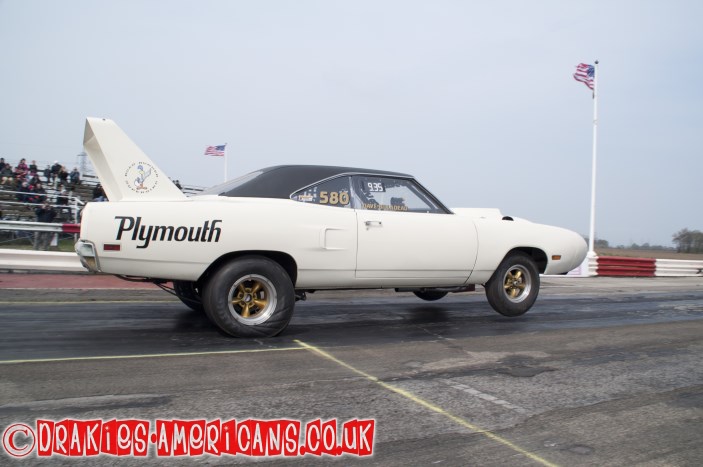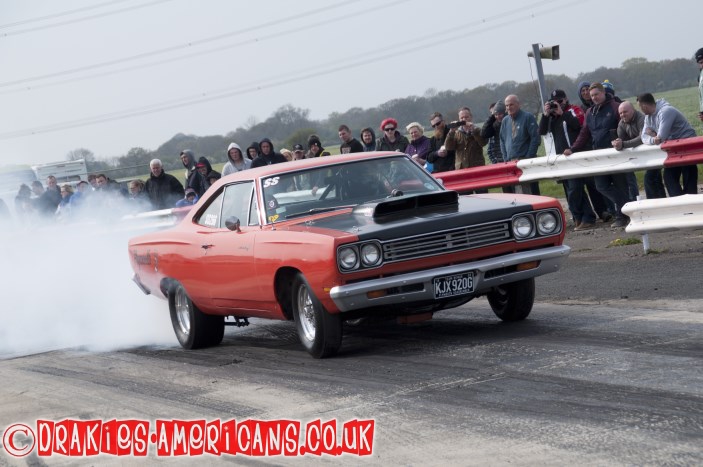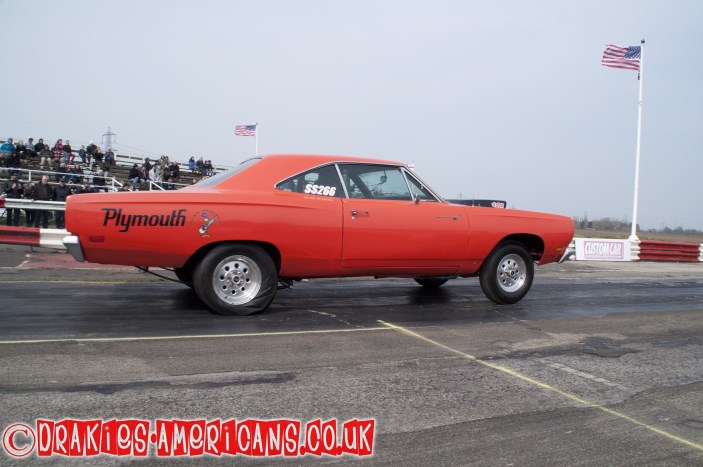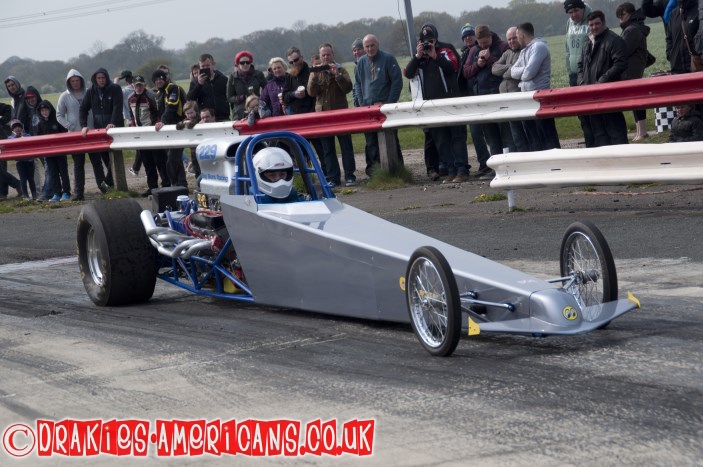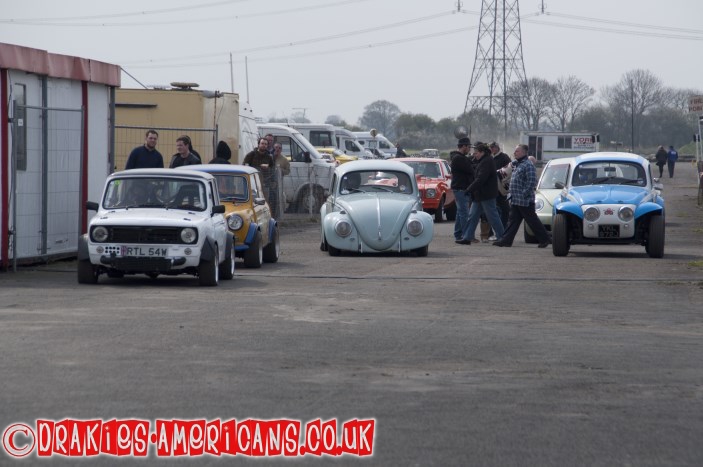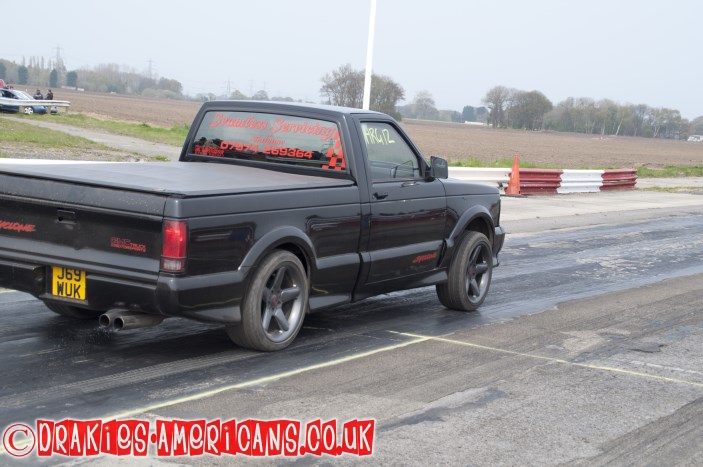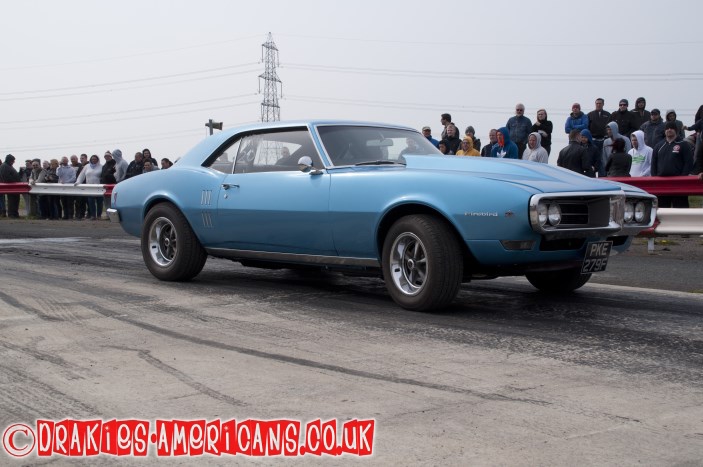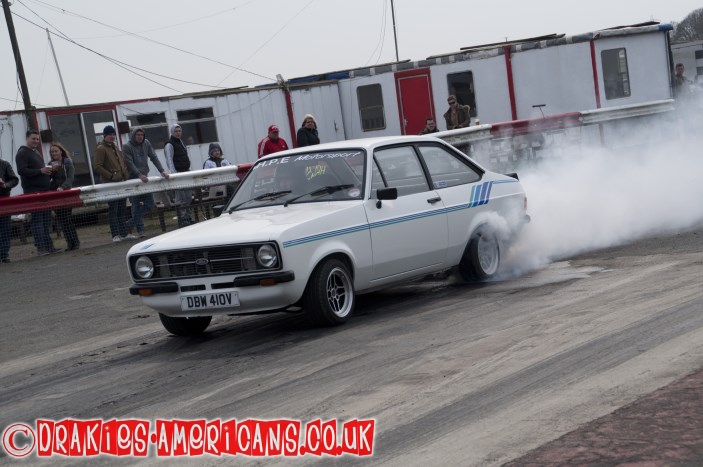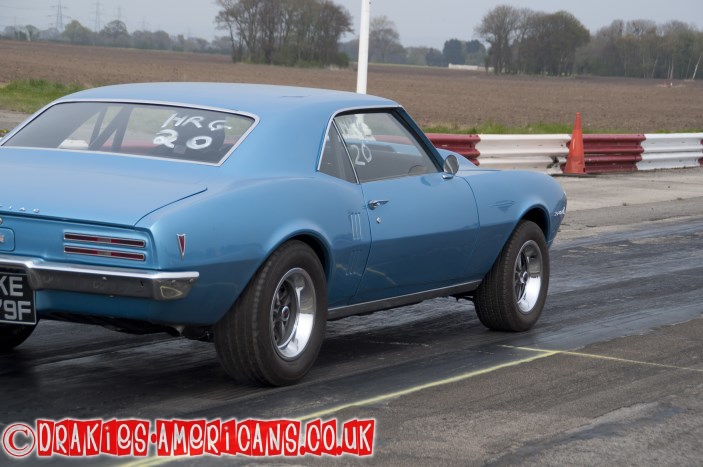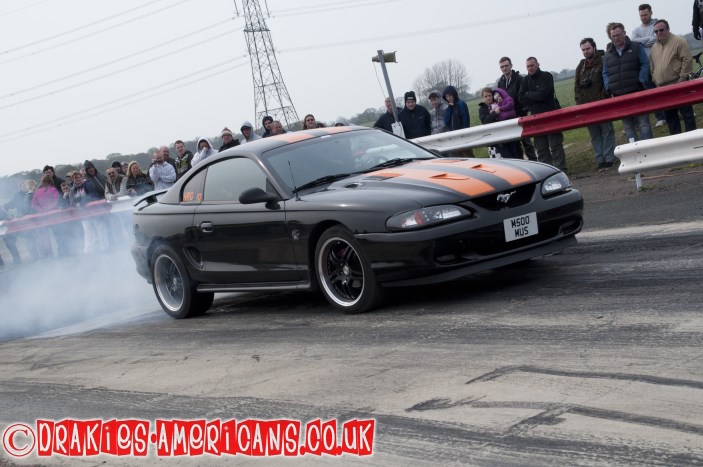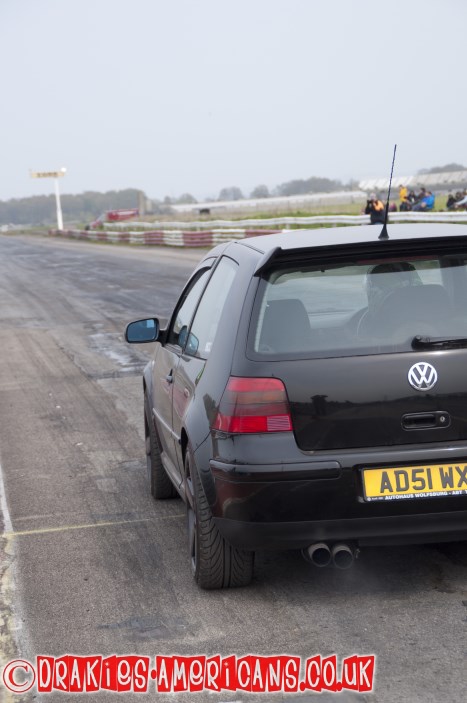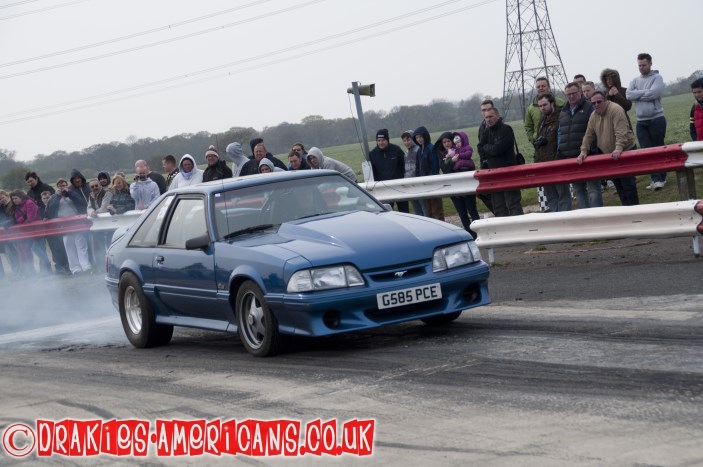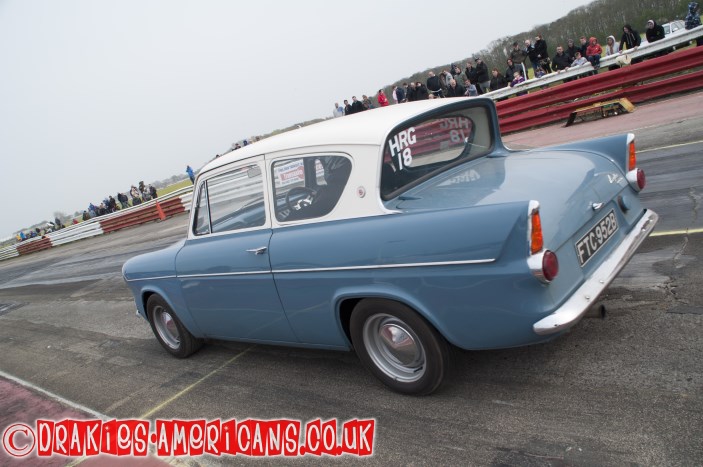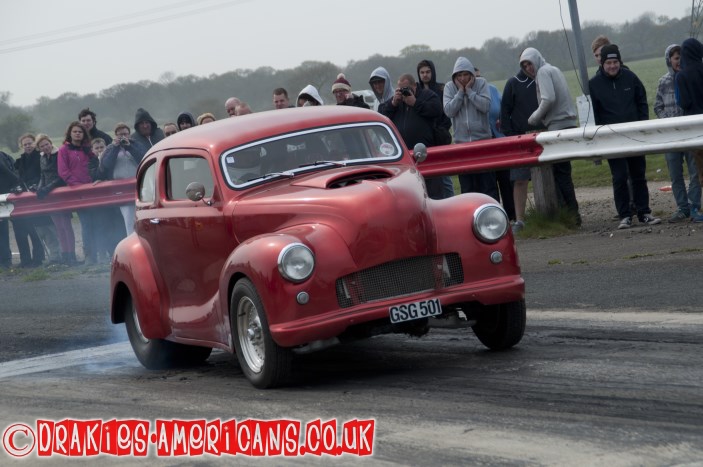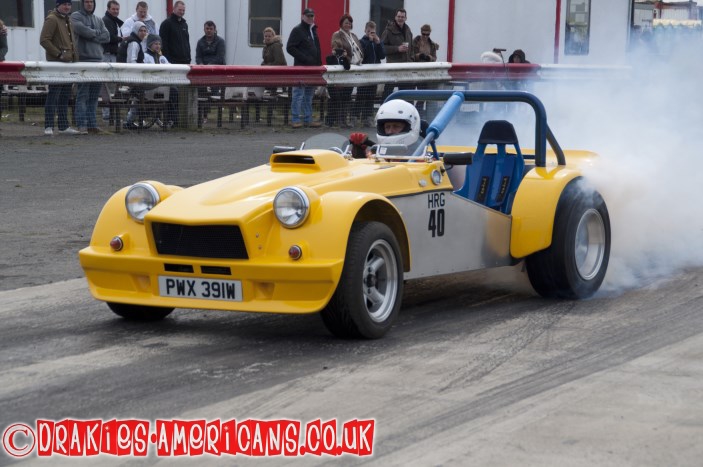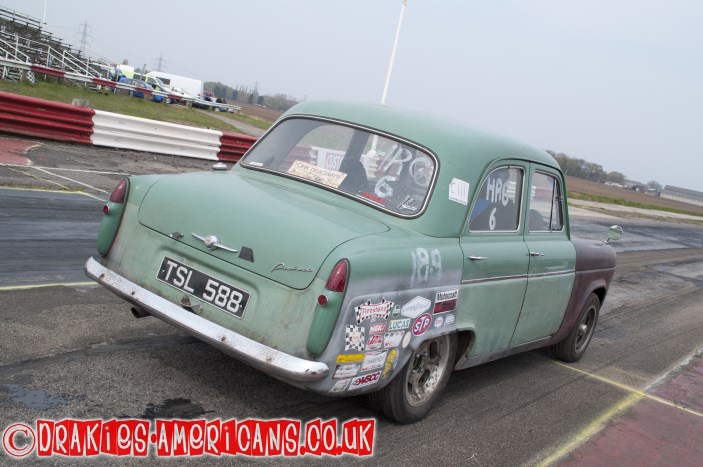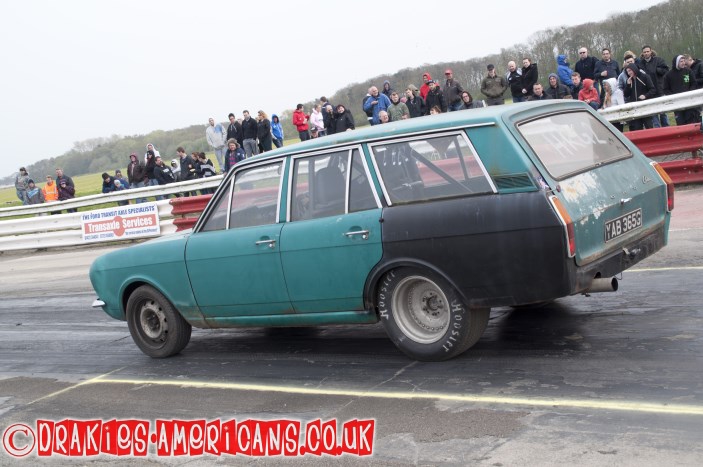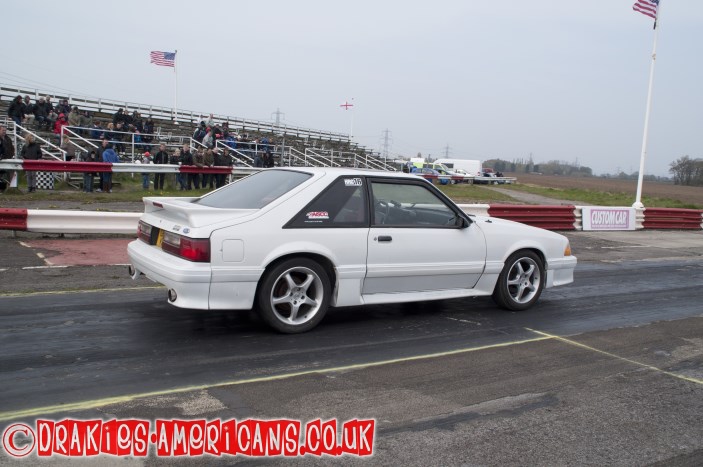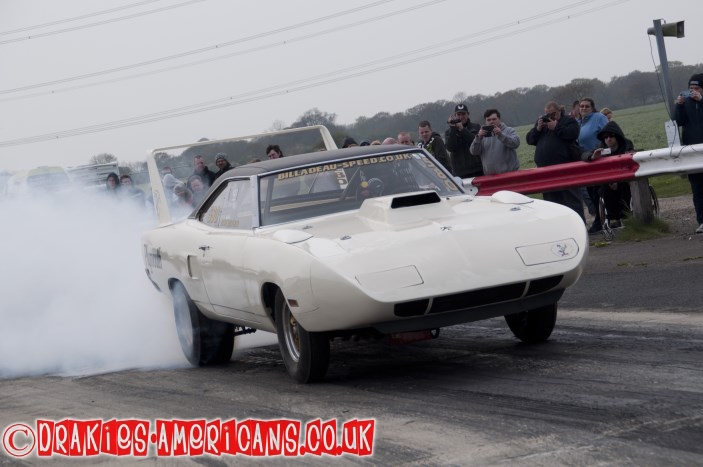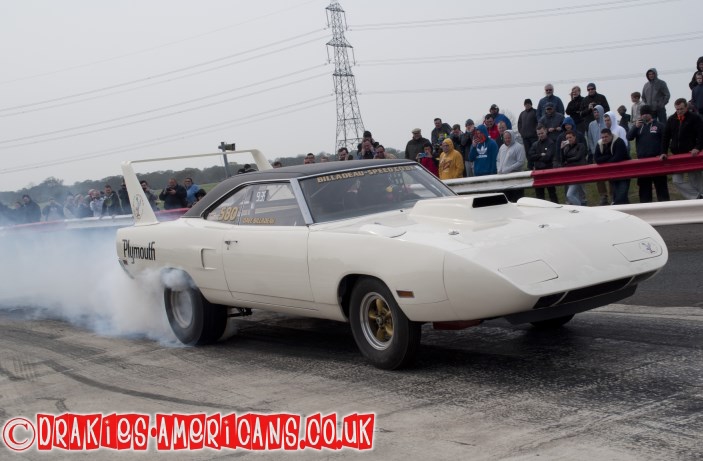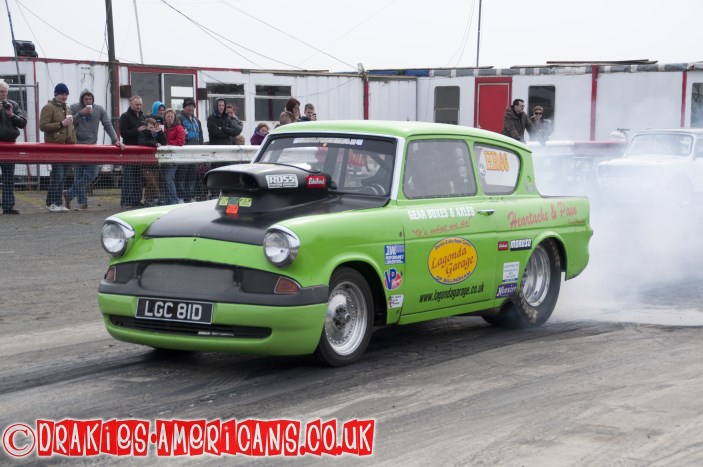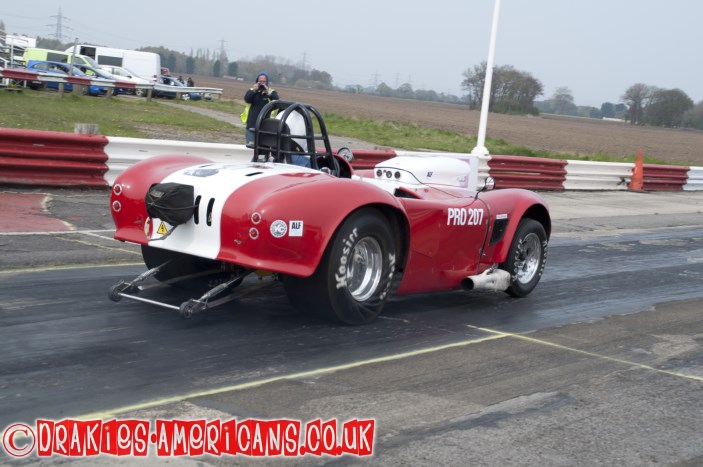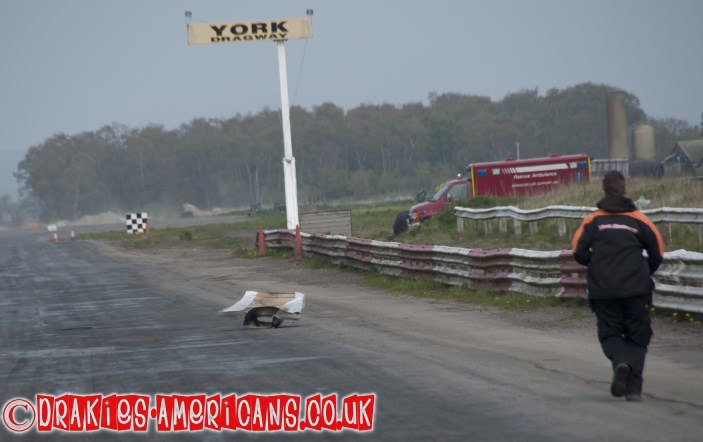 It's always a good idea to clip the hood down when you go for a run, but you cant remember everything can you. No harm, No Foul, and plenty of laughs after.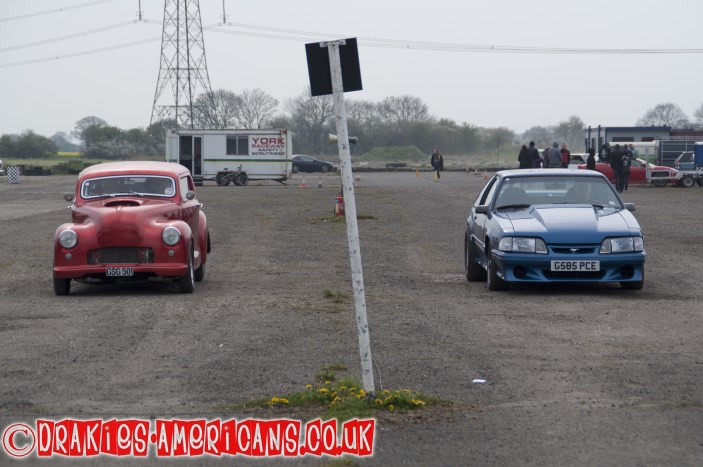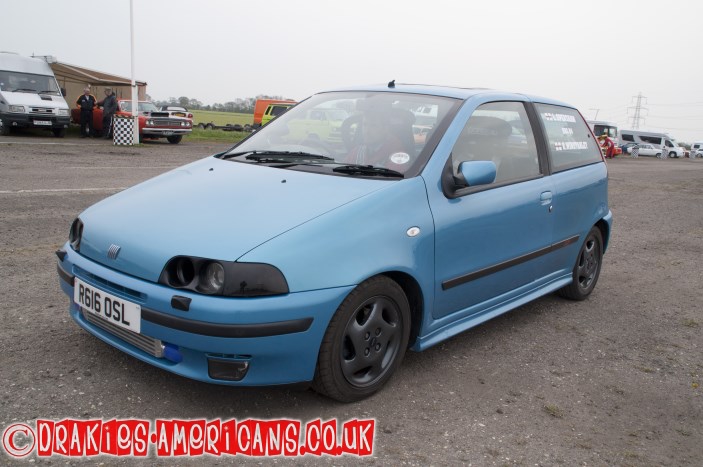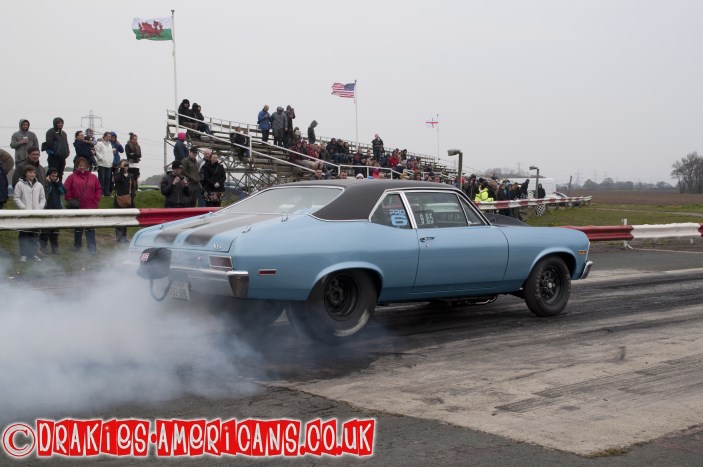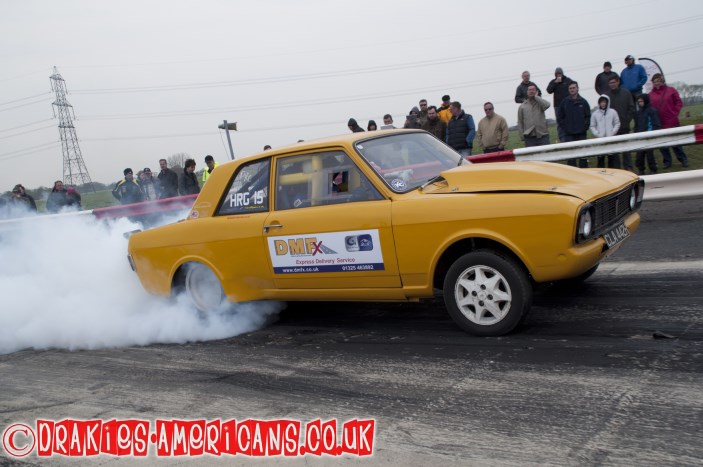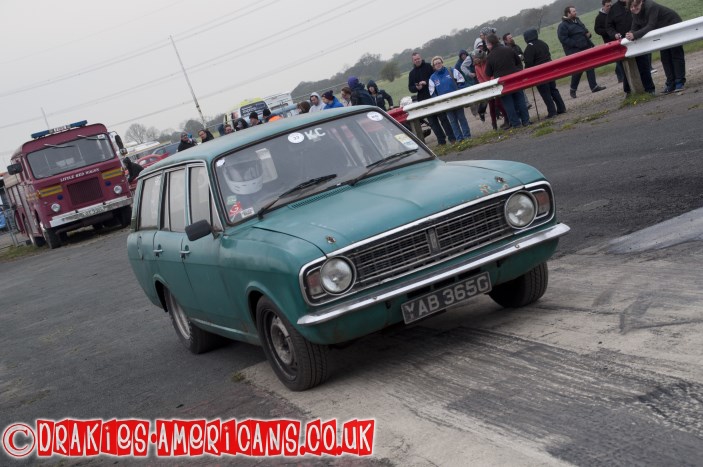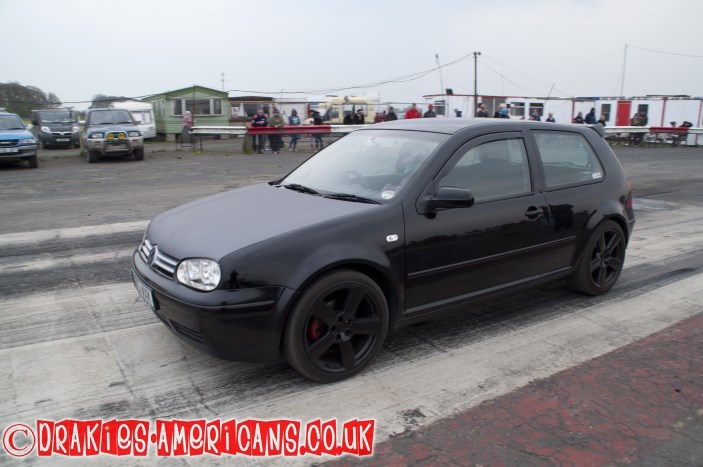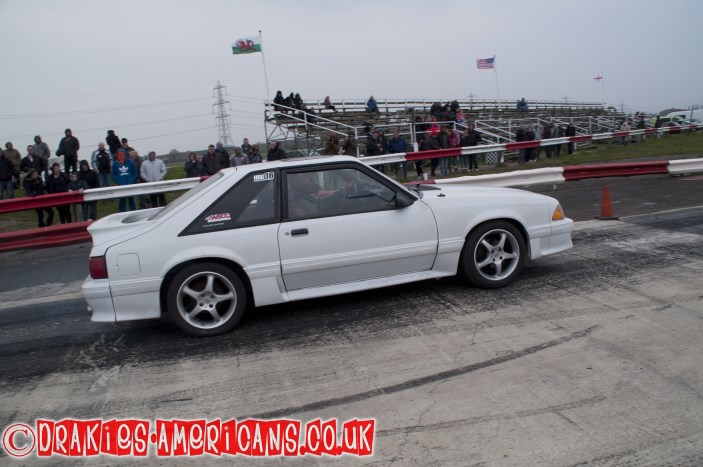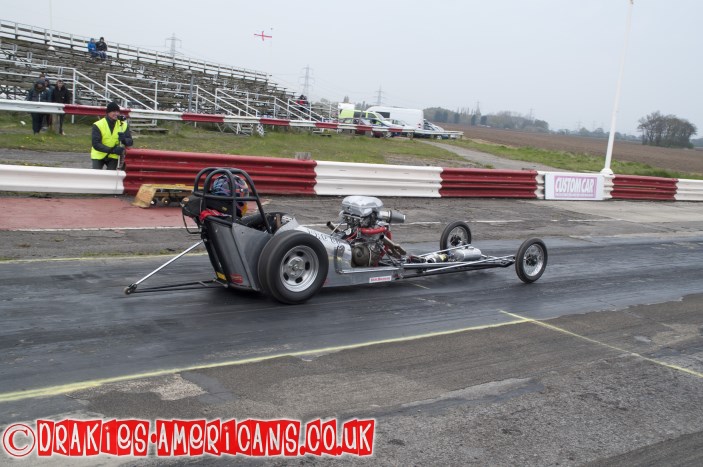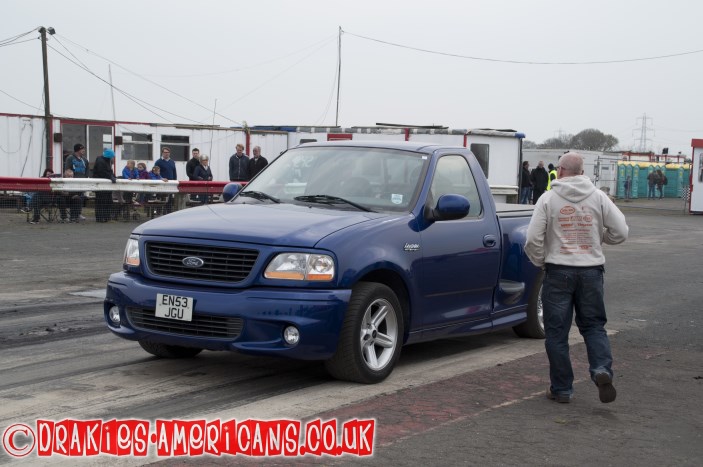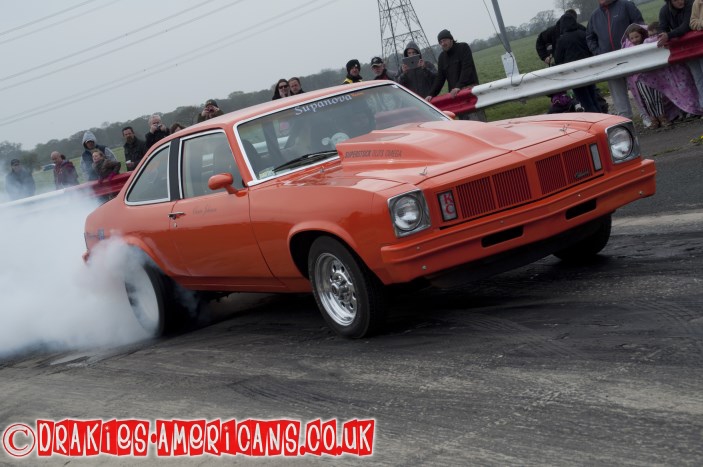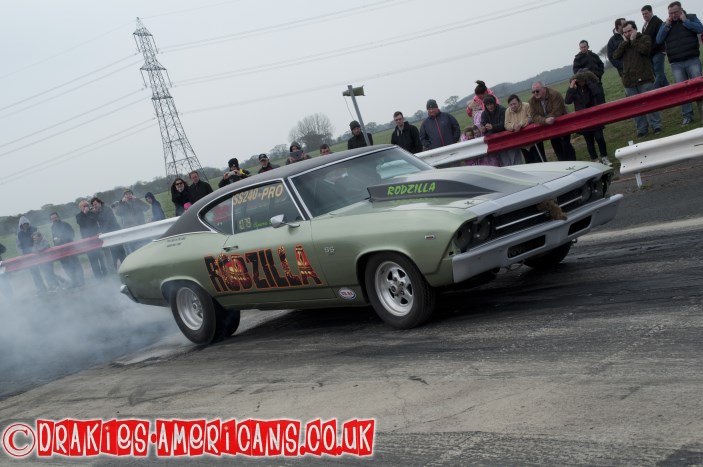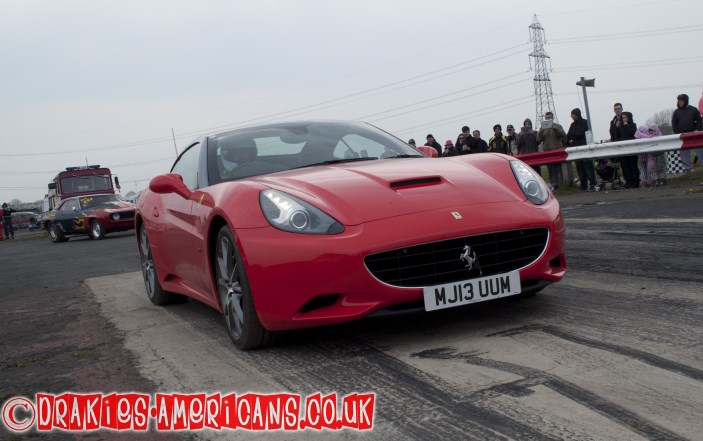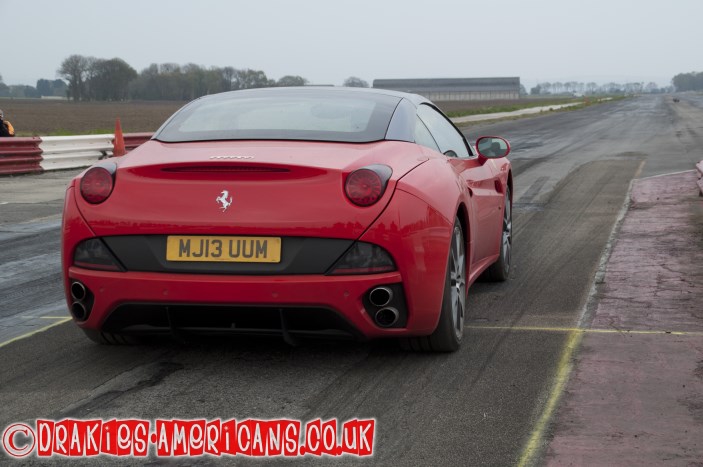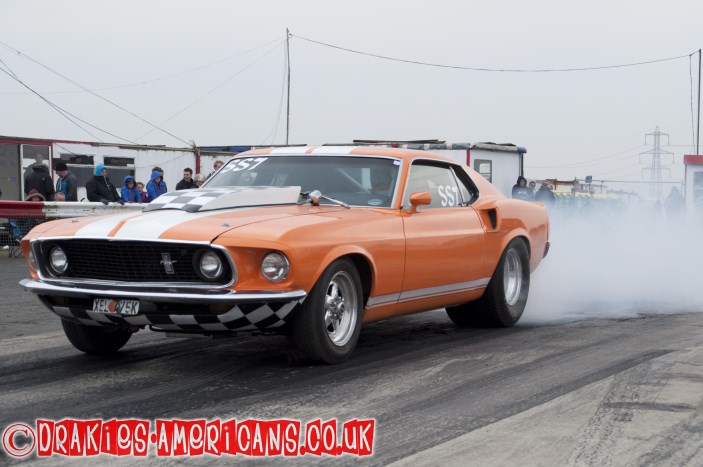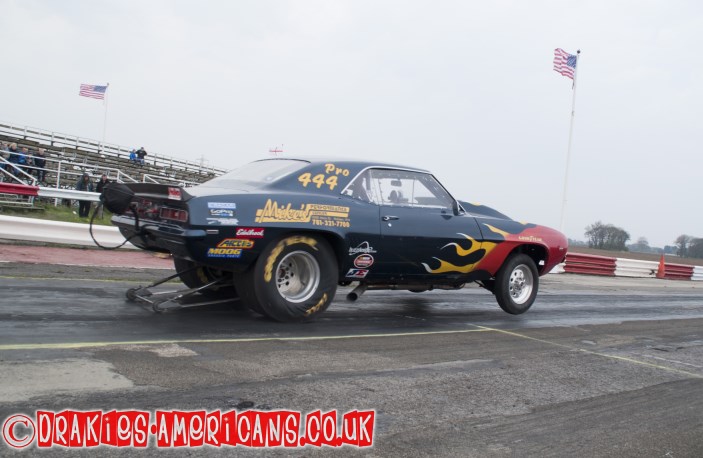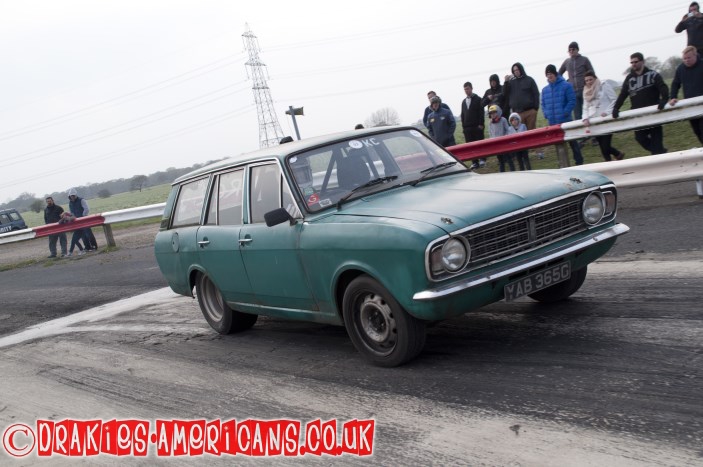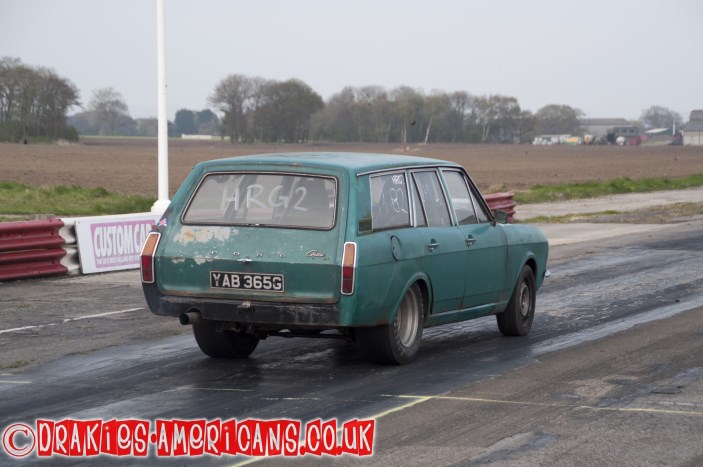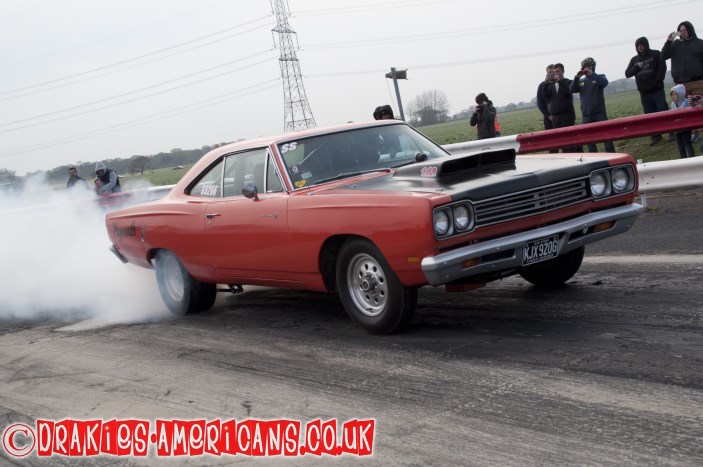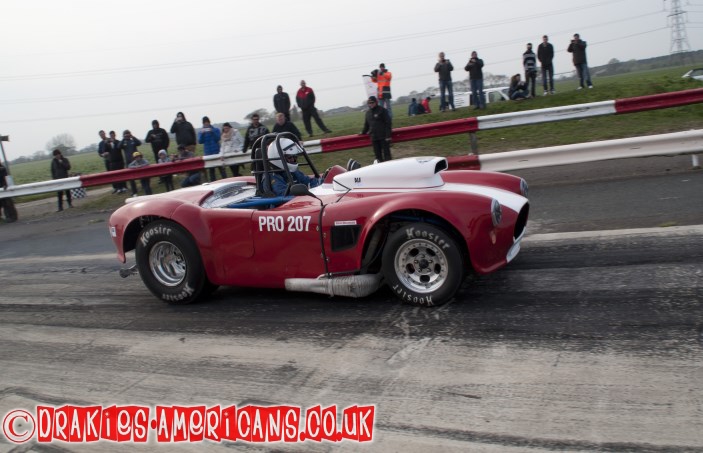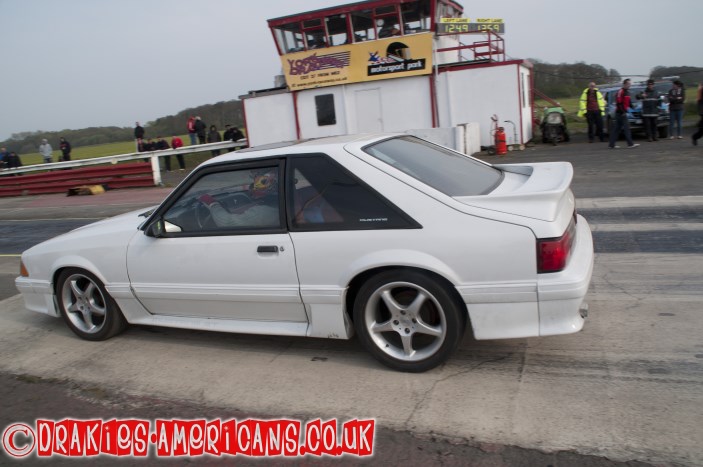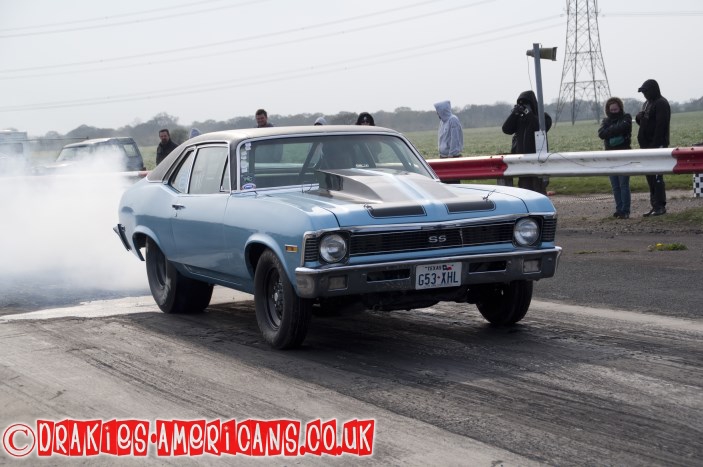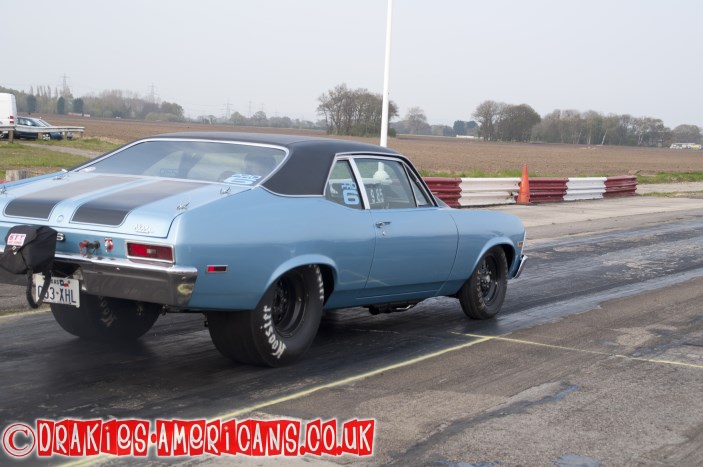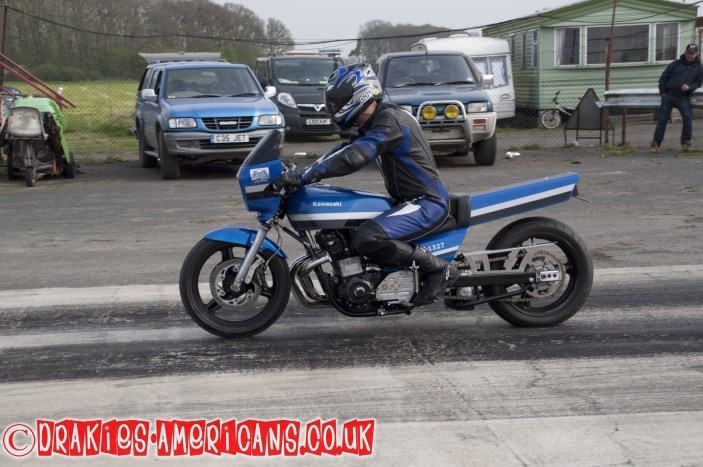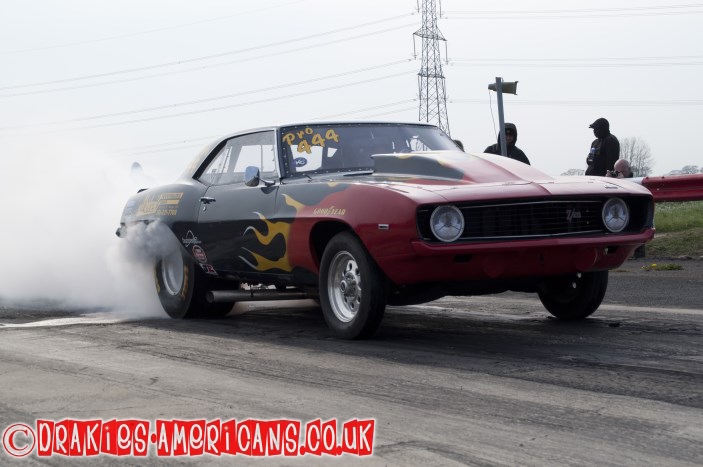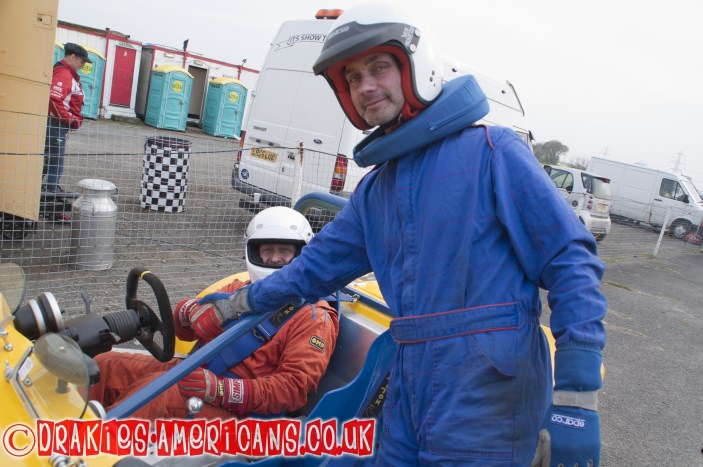 For the first time in many years Russ (left) and Ian (Right) were in the NSCC final together. This was just before the final and sums the sport up for me.

Dueling Burnouts was the order of the final, but with Russ being a tad to left foot heavy, red lit and handed the final of day one of NSCC to Ian, very close race still was had, Russ will not let off even for a red light.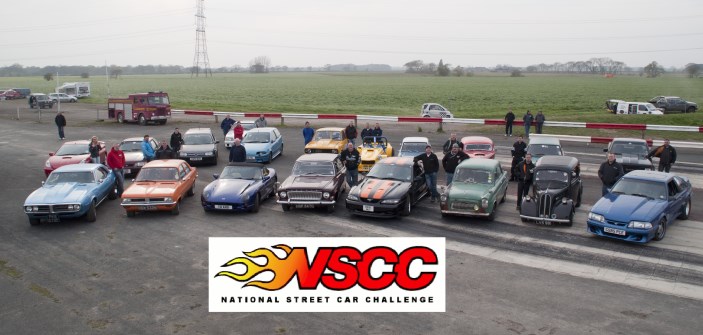 NSCC first event entries of 2014 photo shoot.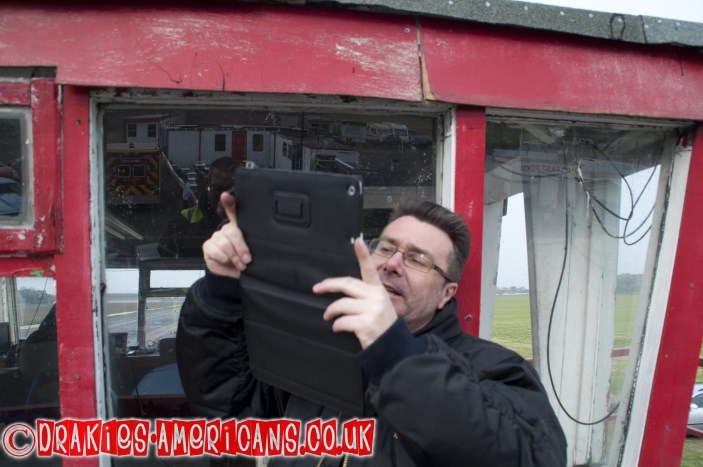 "Can you fit them all in?" "Only just Phil, Only just!"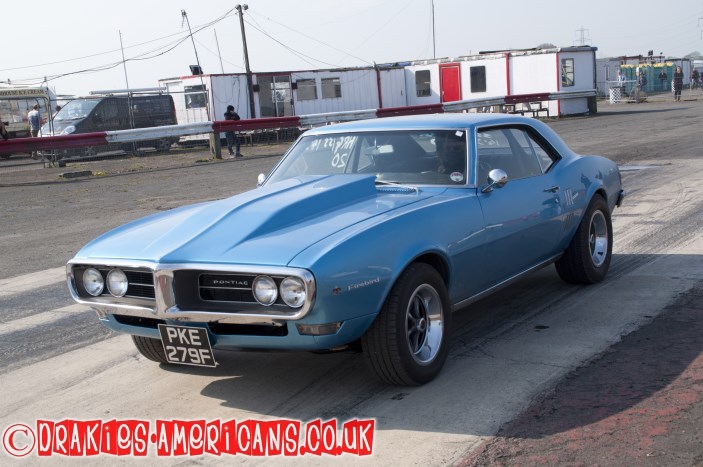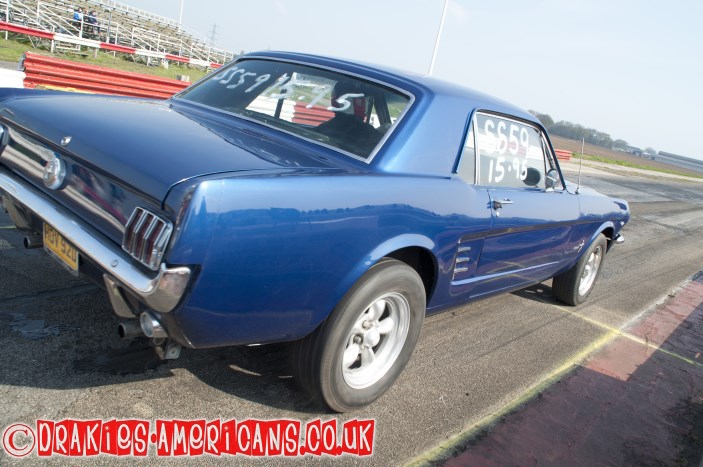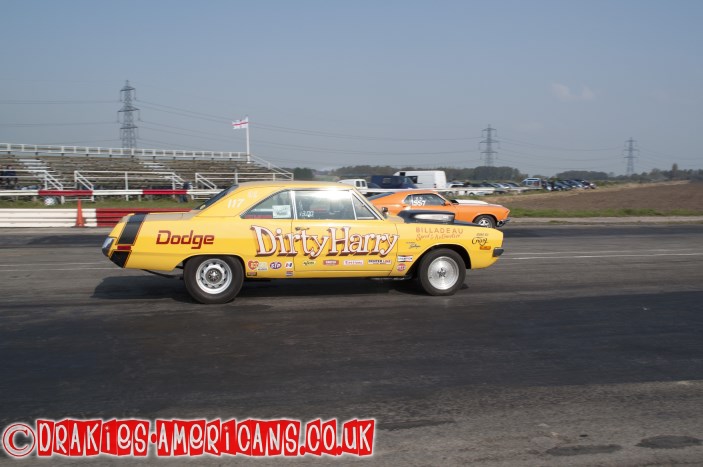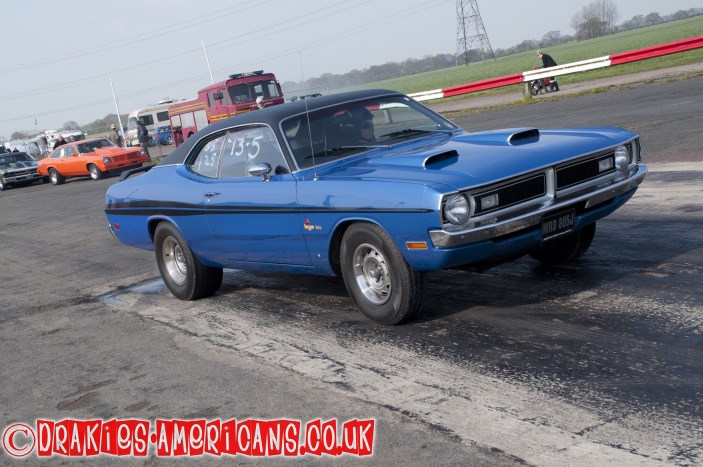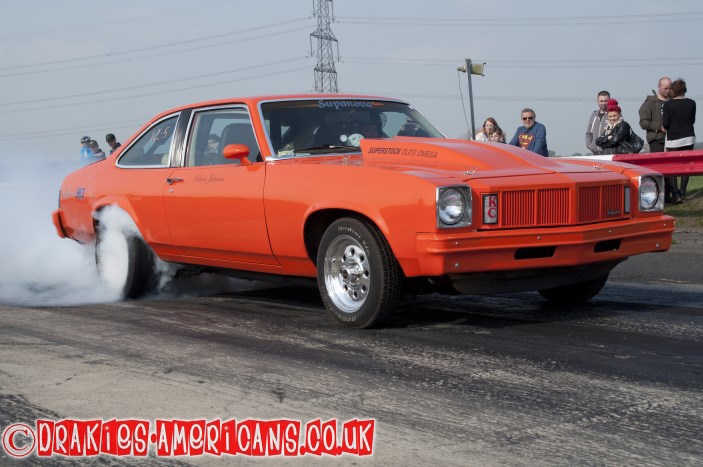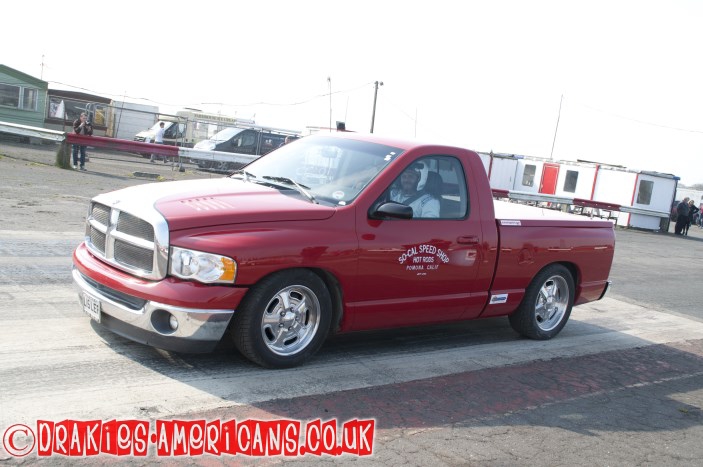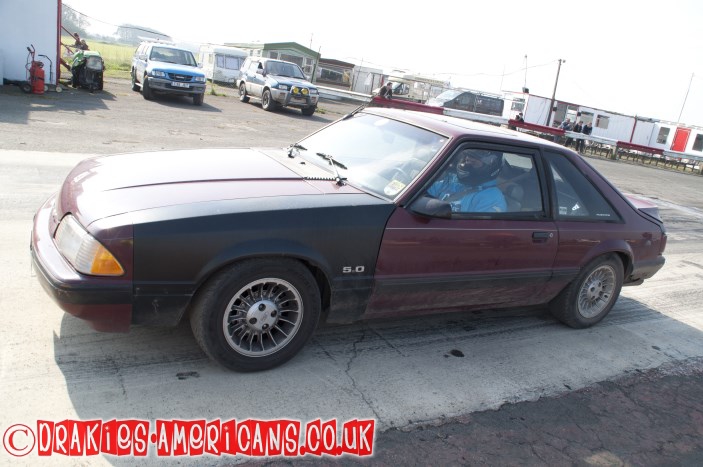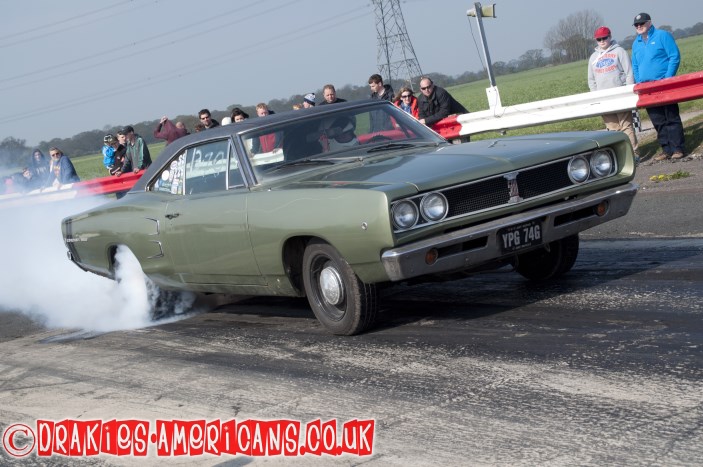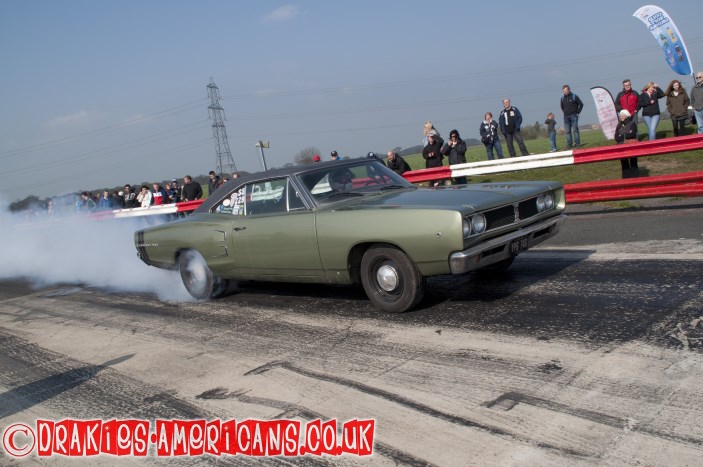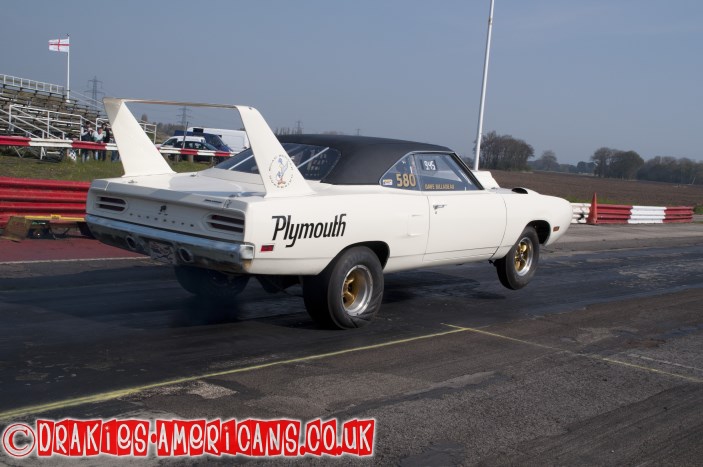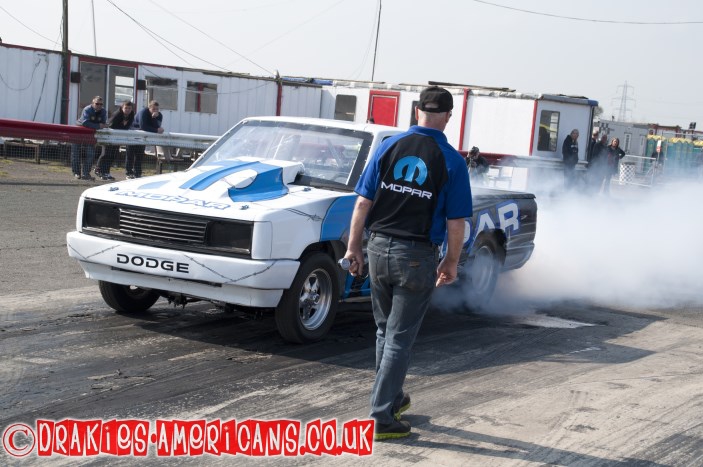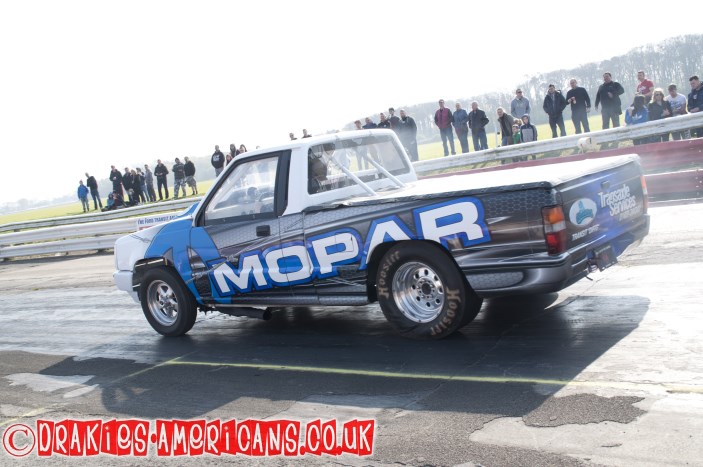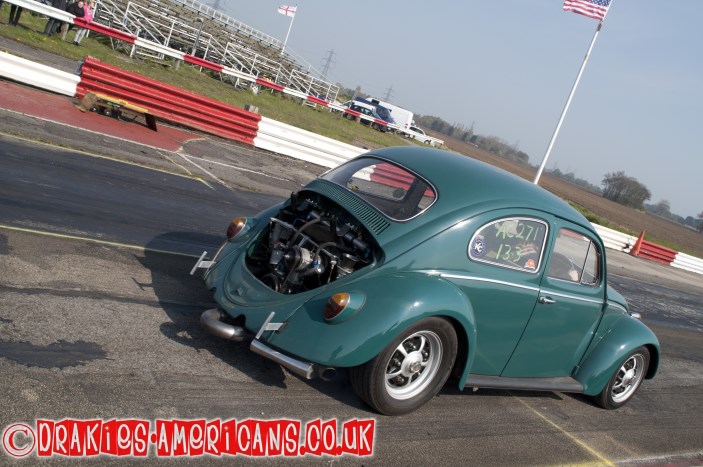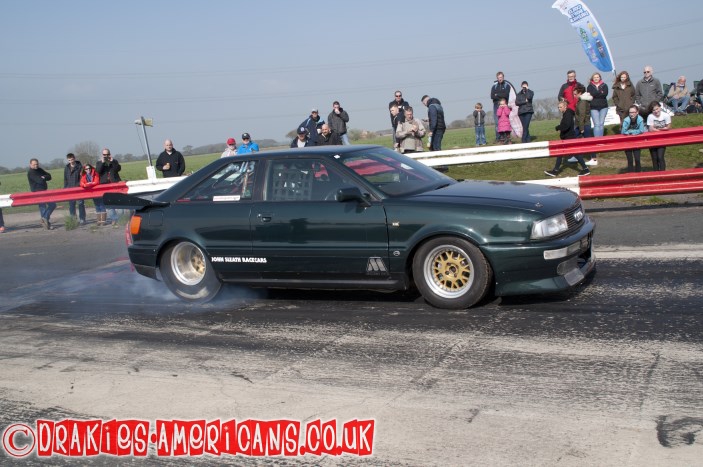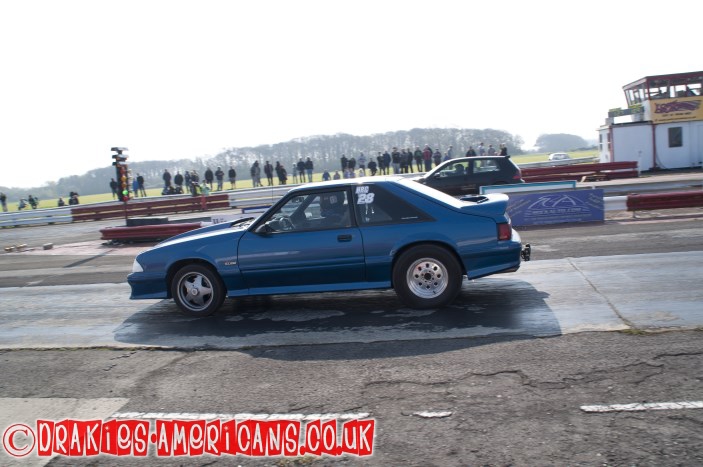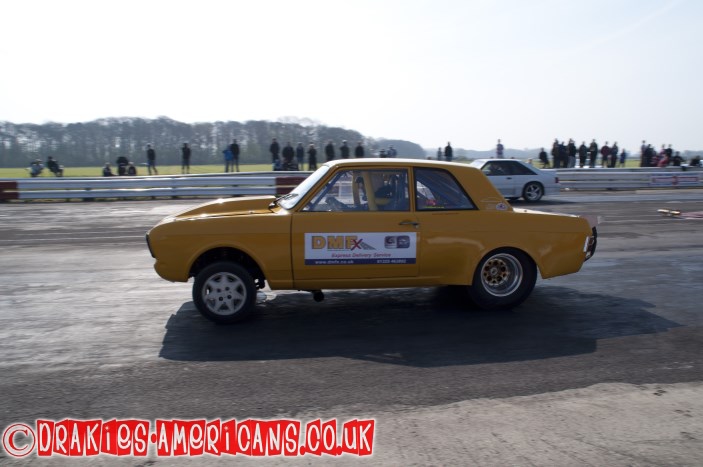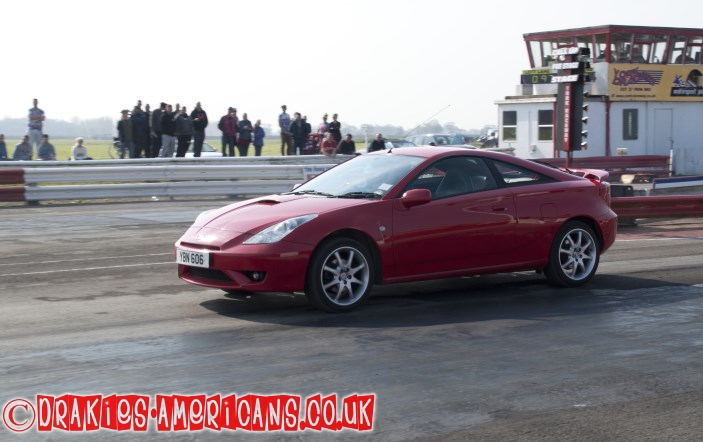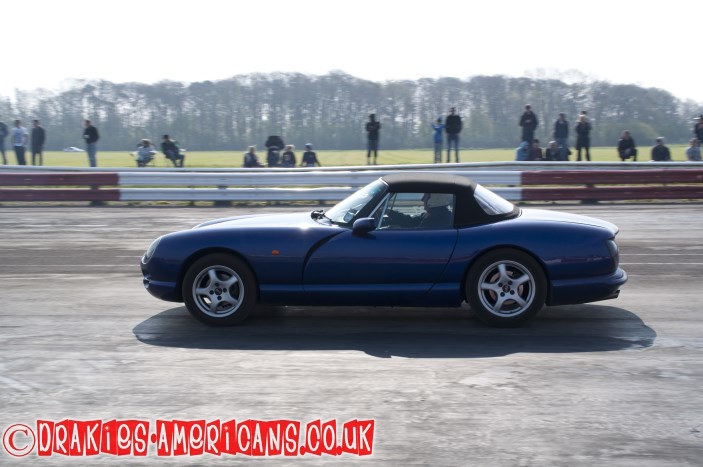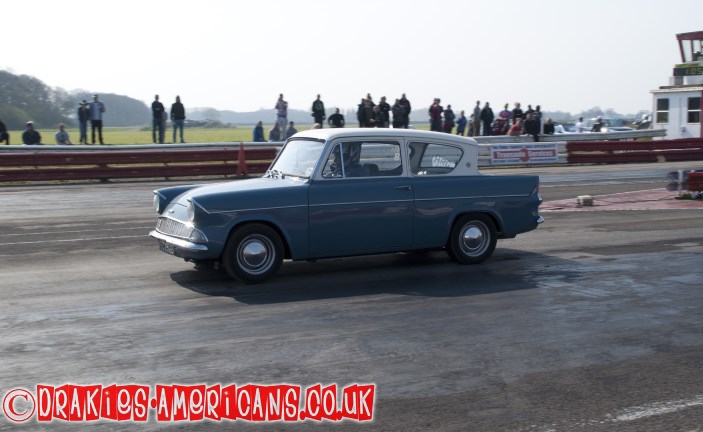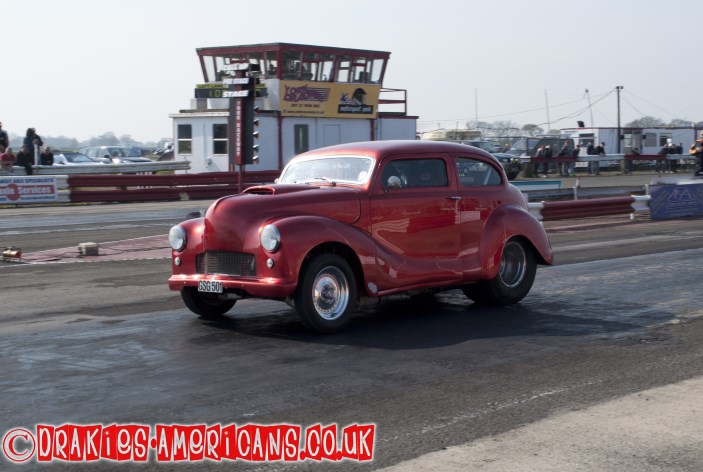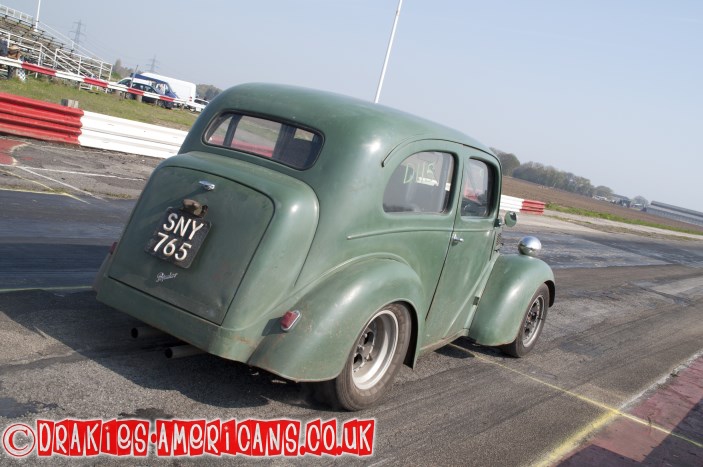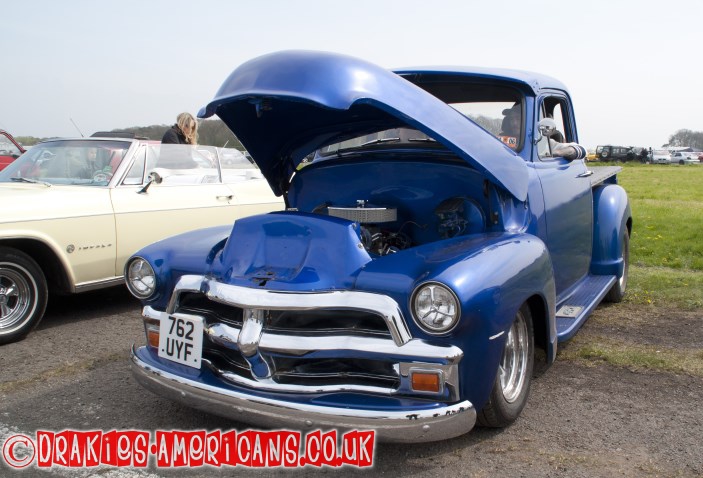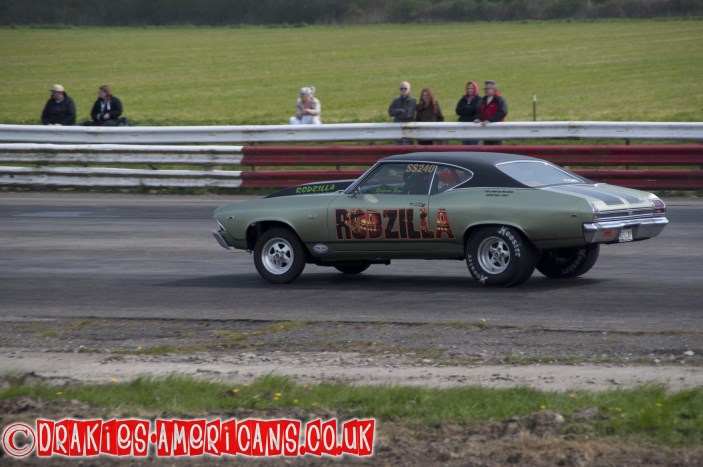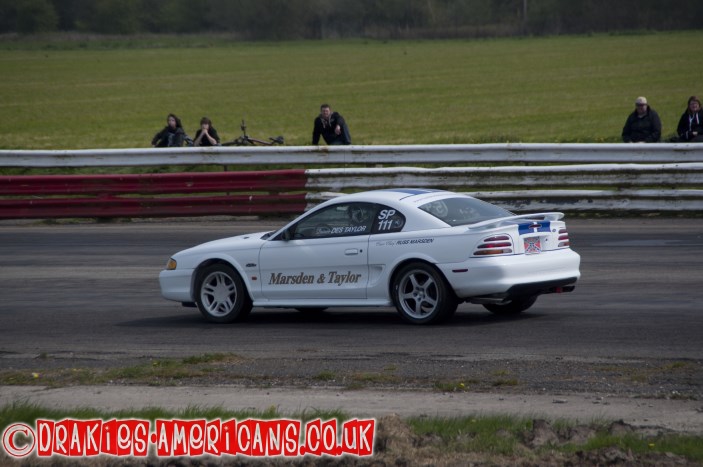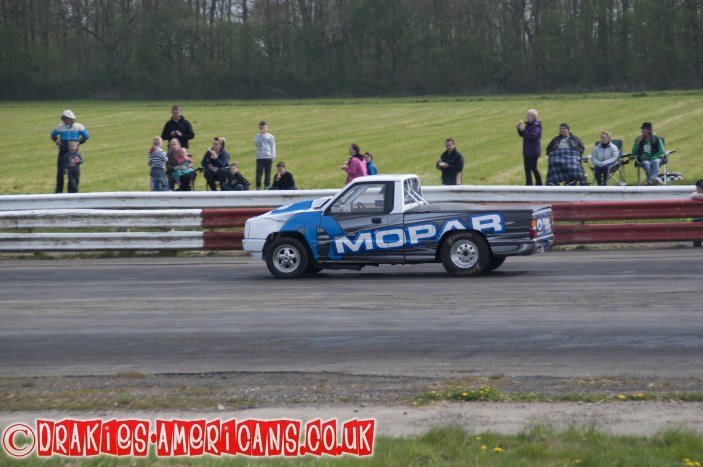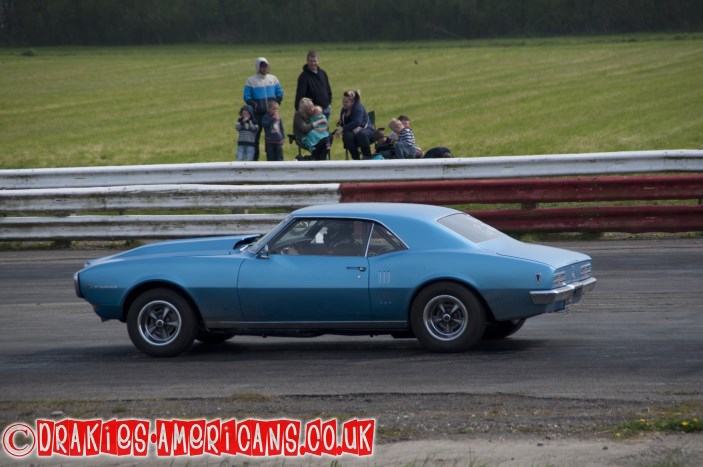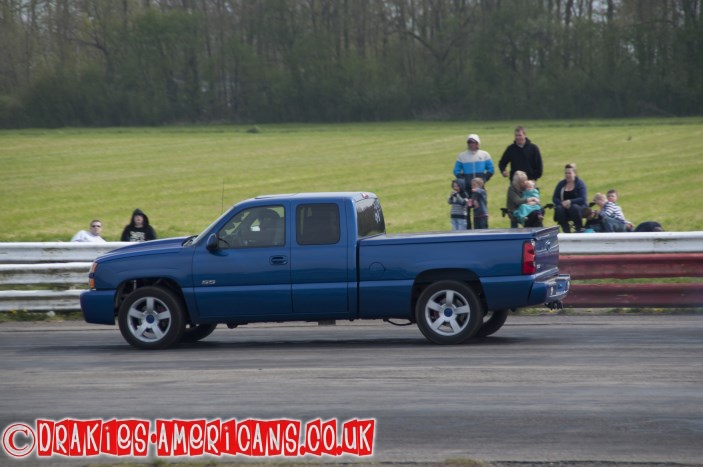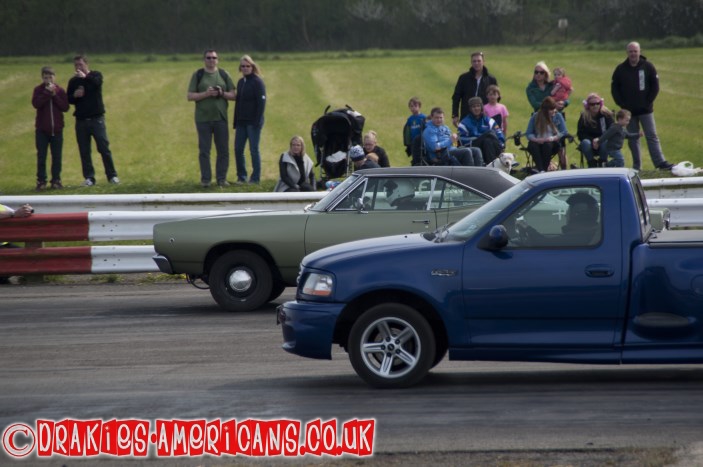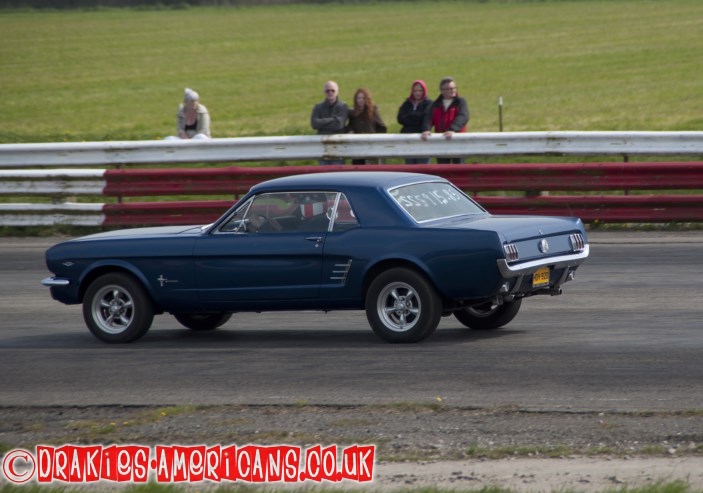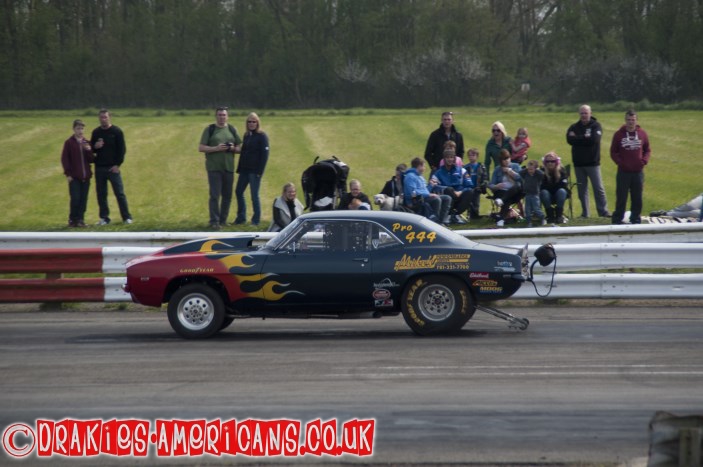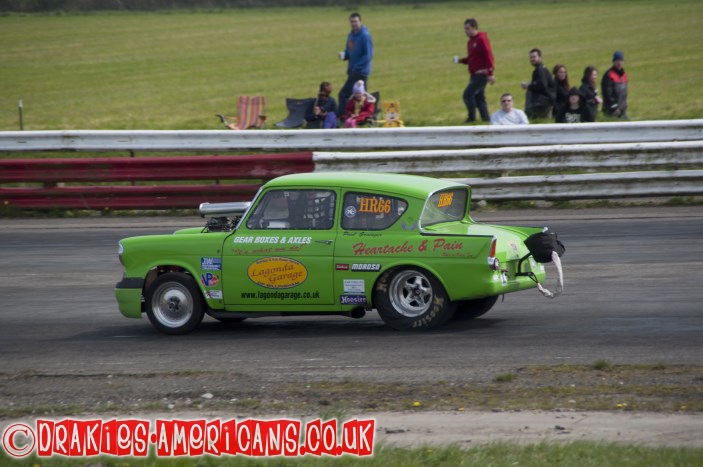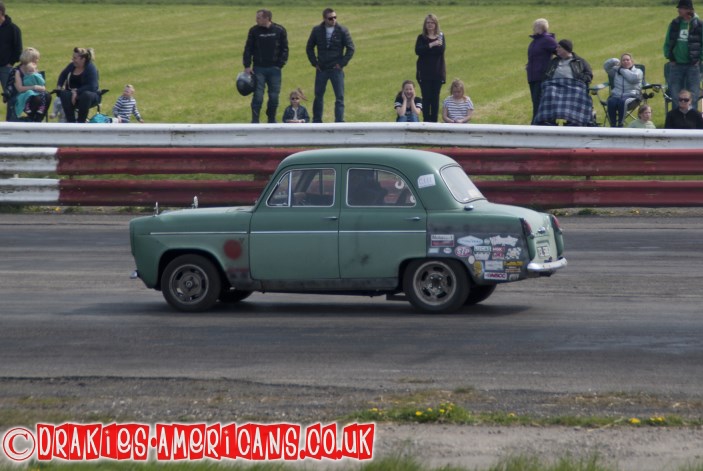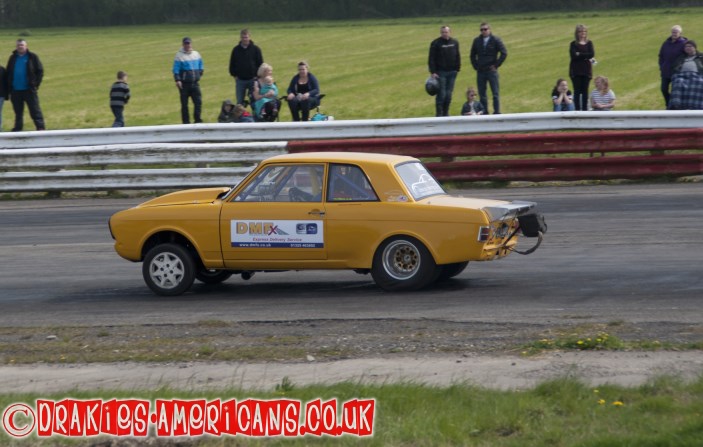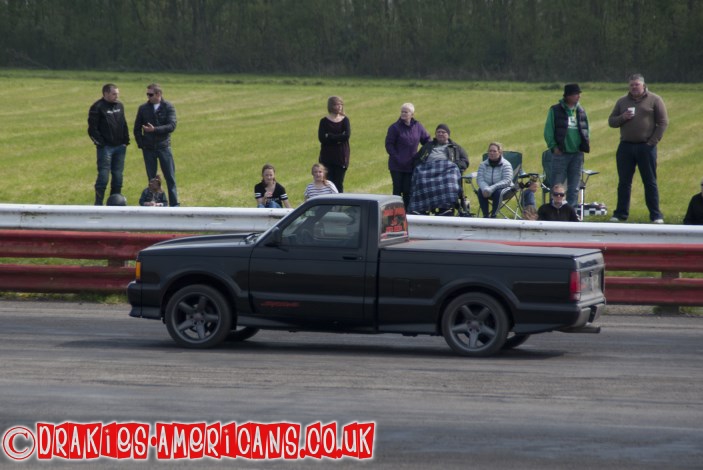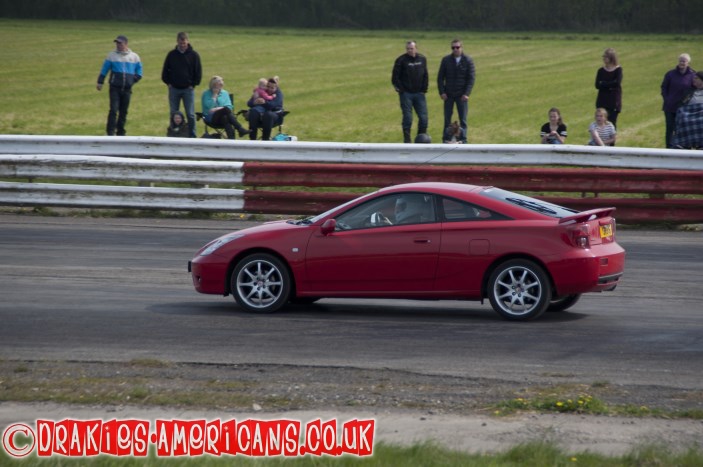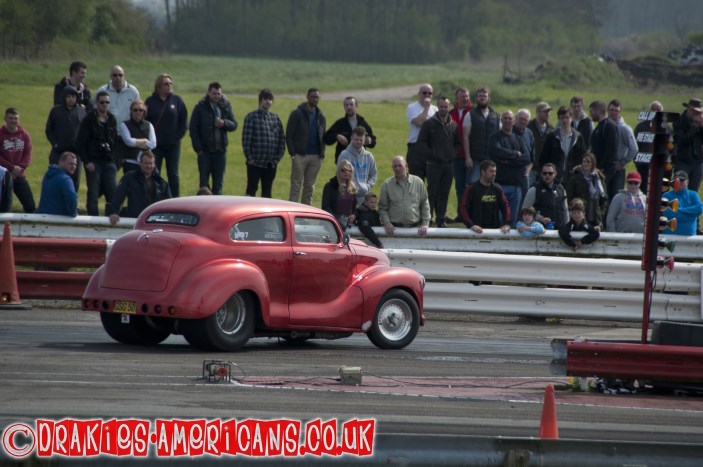 "Billy Wrong Way!!"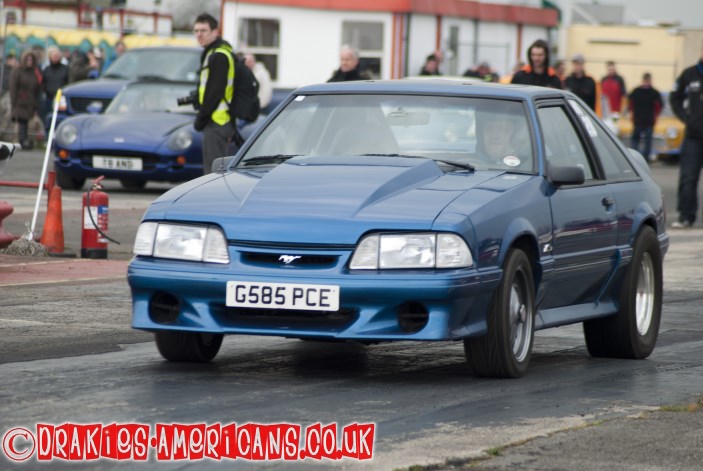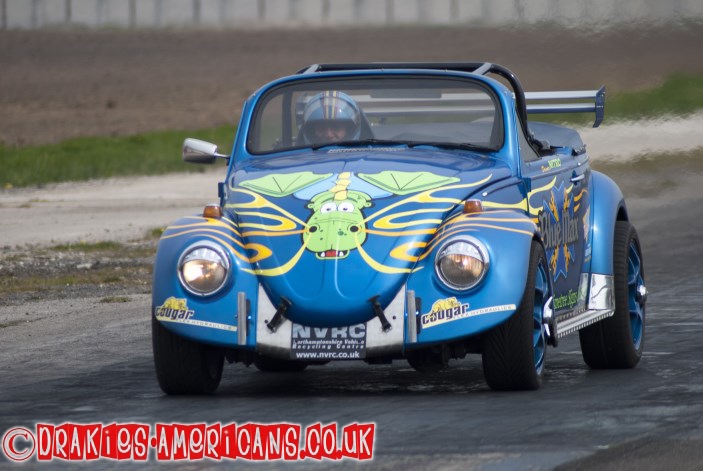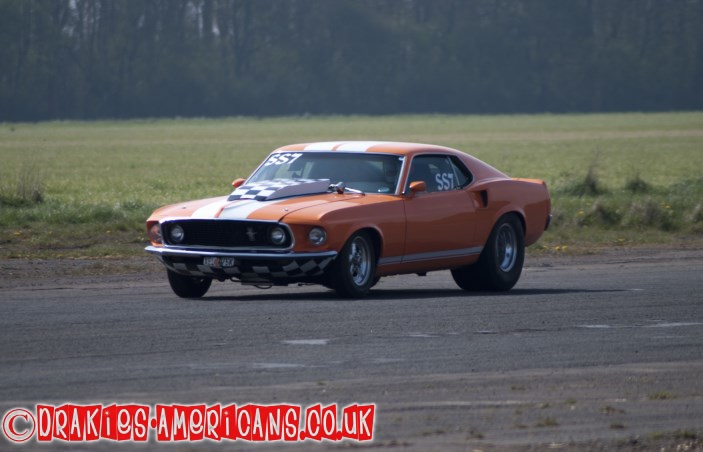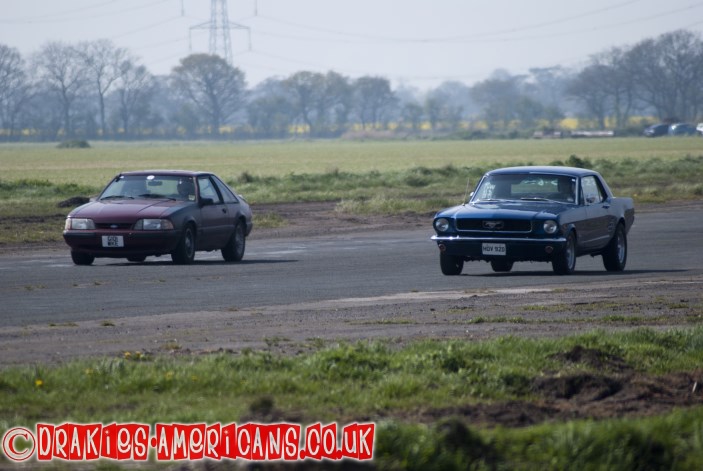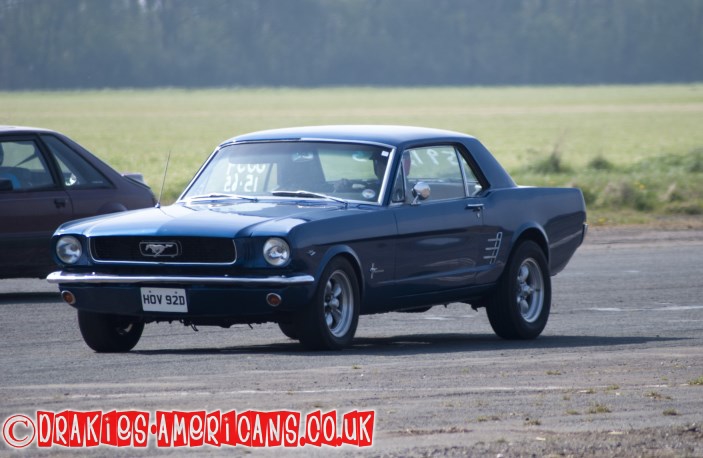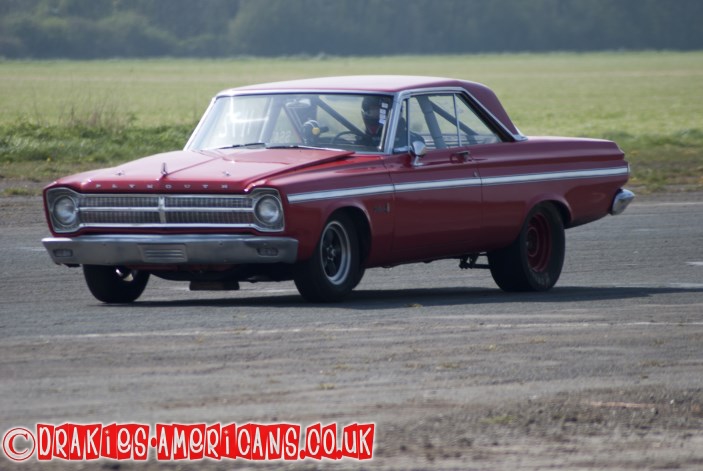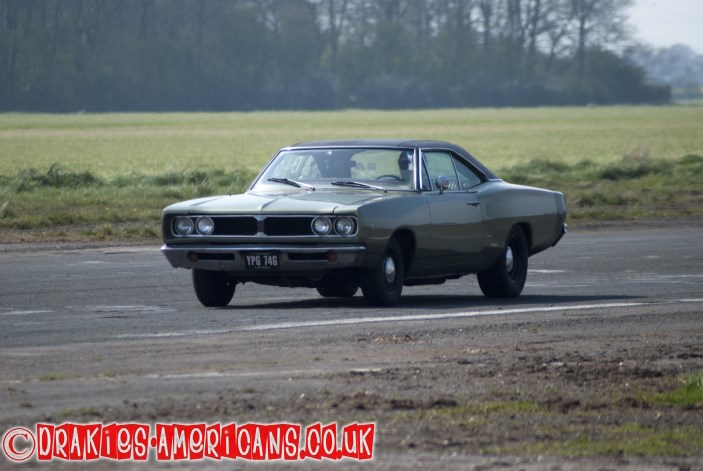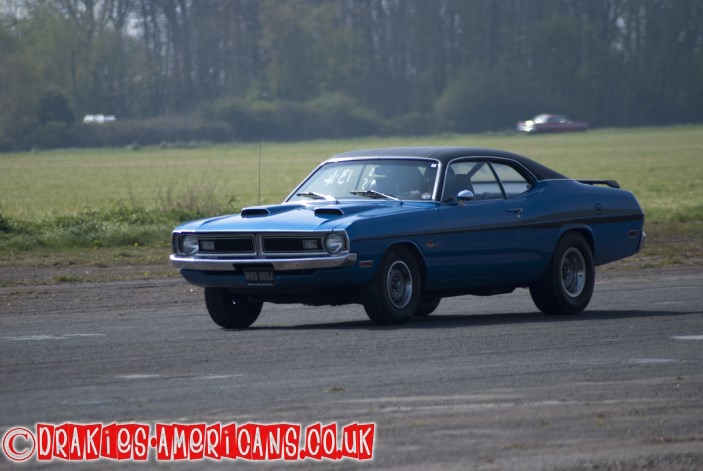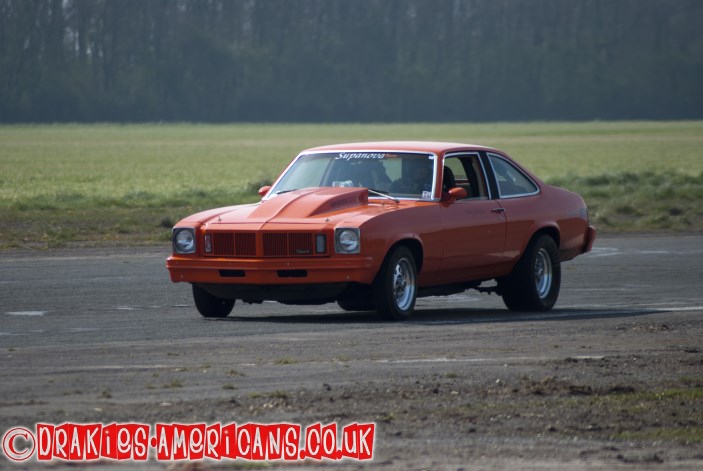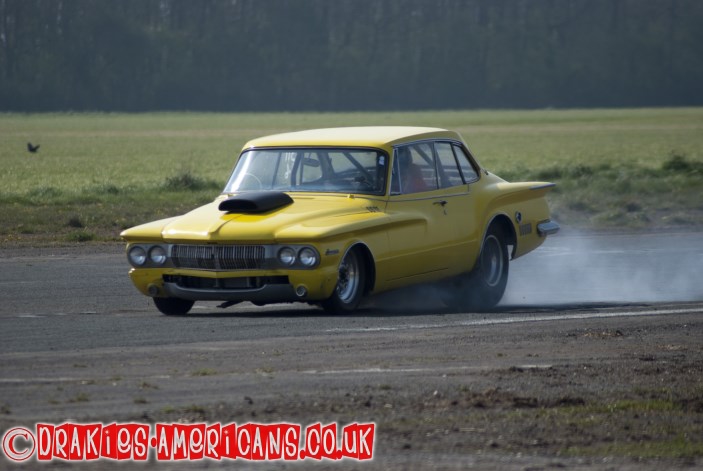 Oh dear, sprang to mind on this one.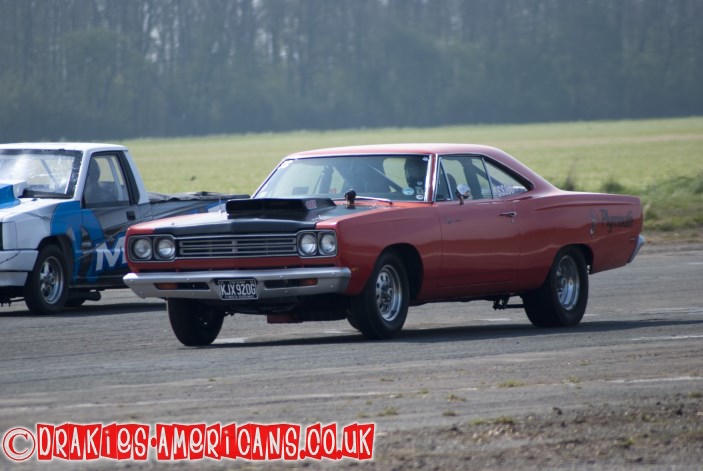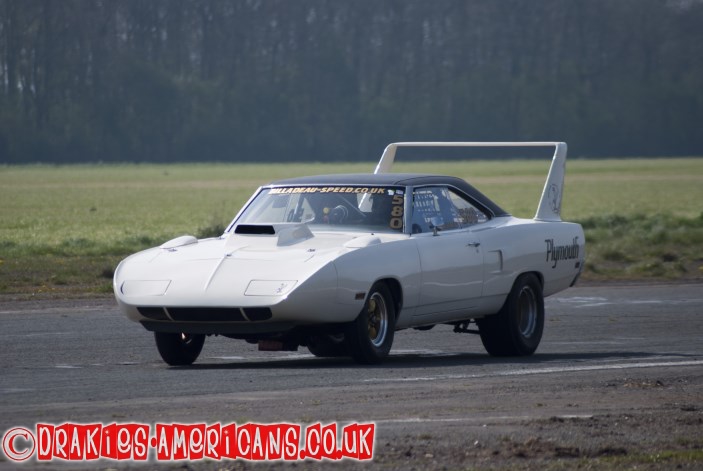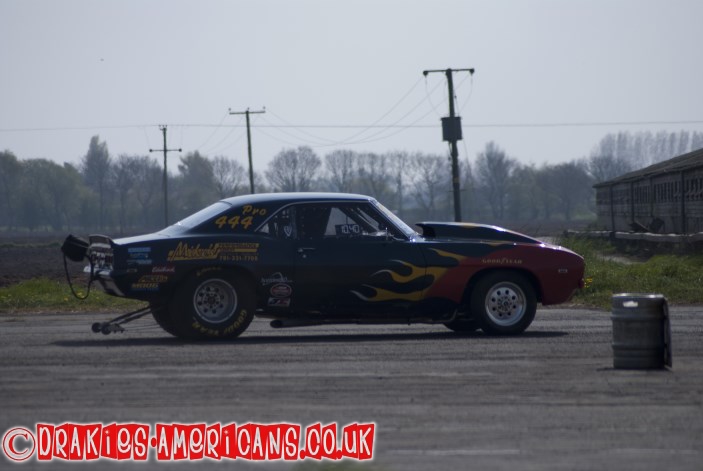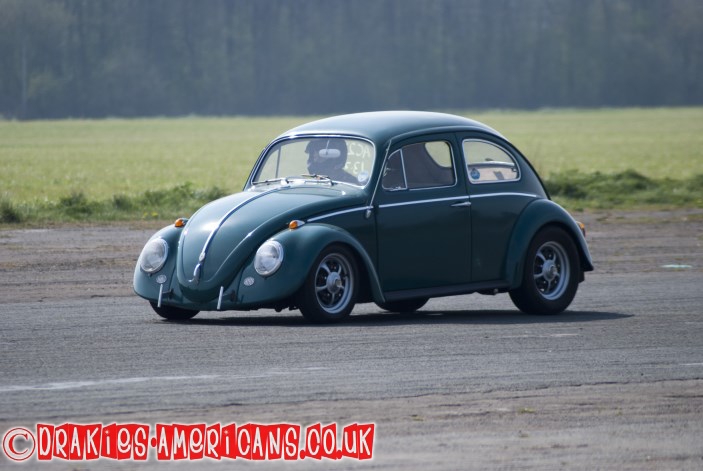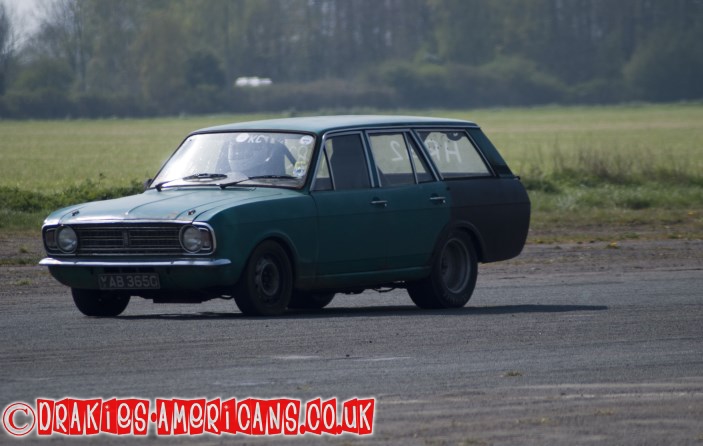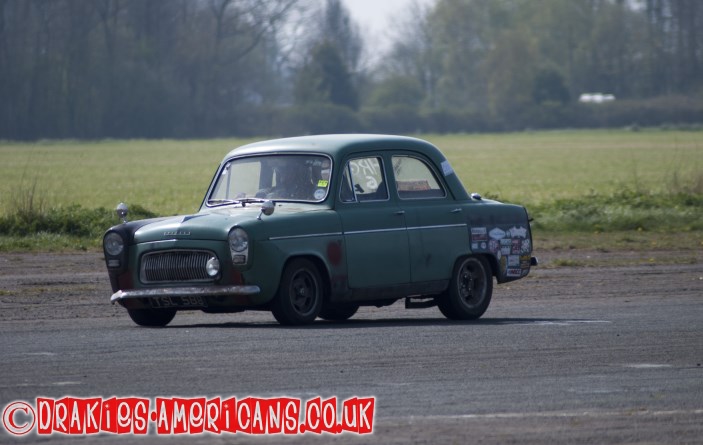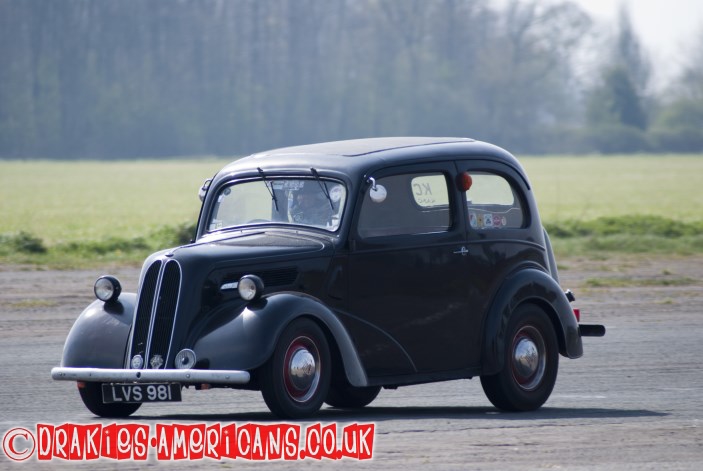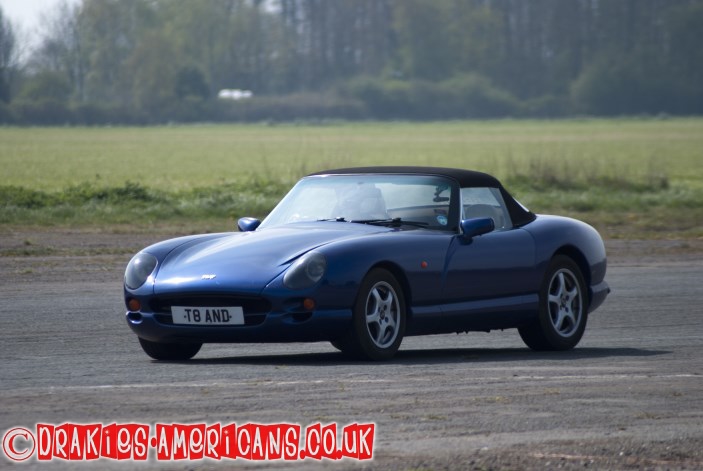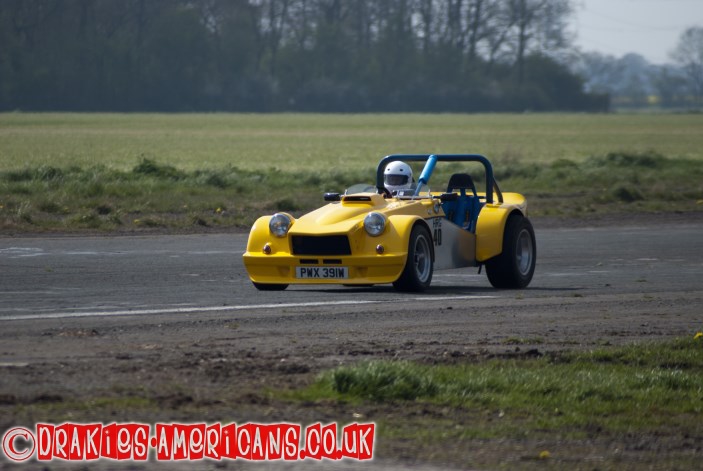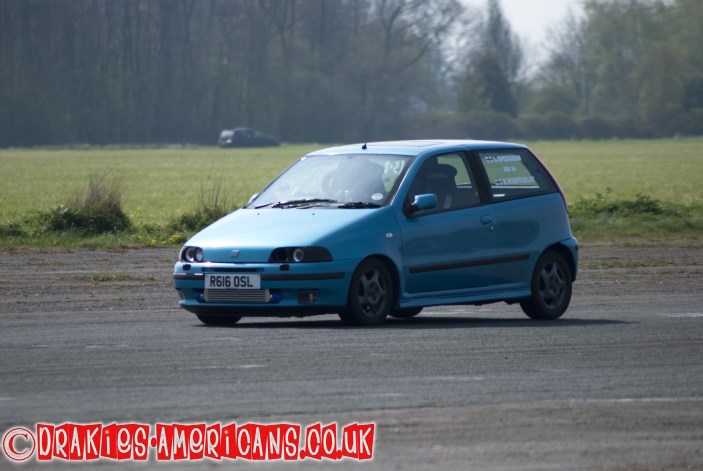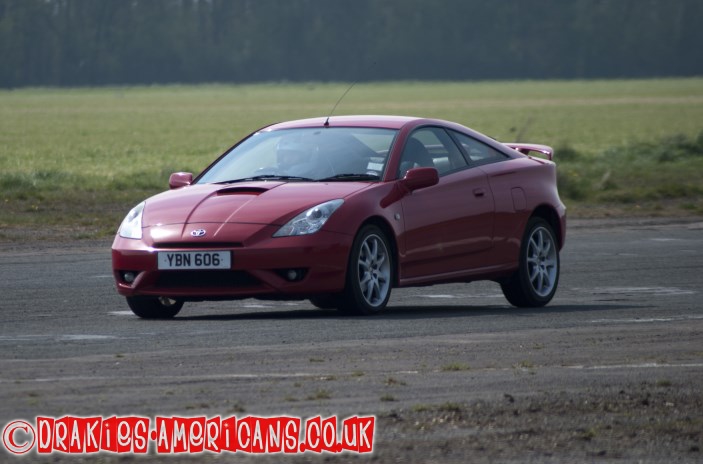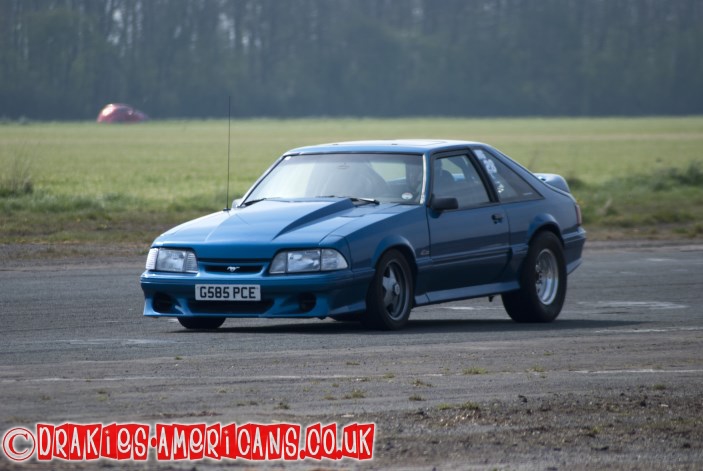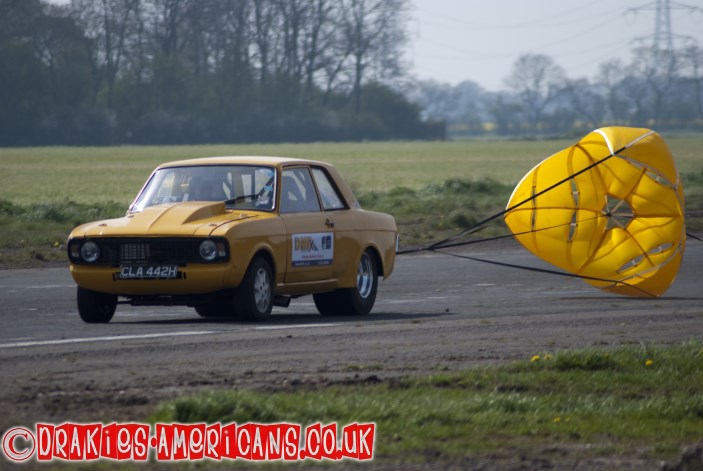 Ian Walley asked me to do a chute out shot nearly 2 years ago for his mum that is not able to come racing anymore, finally, we managed to get it done, and this was the result of it.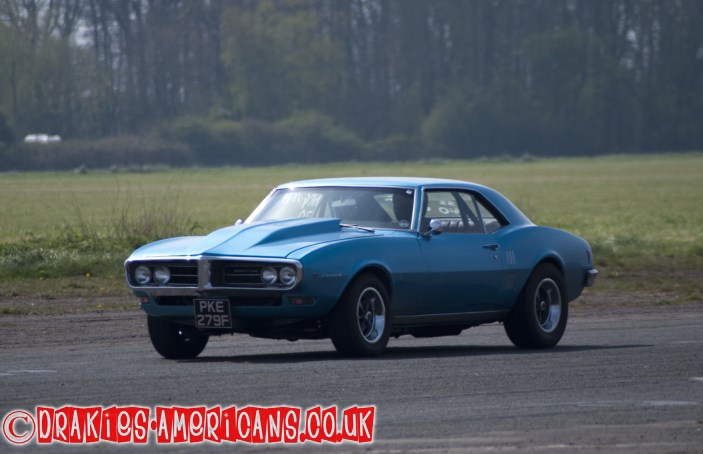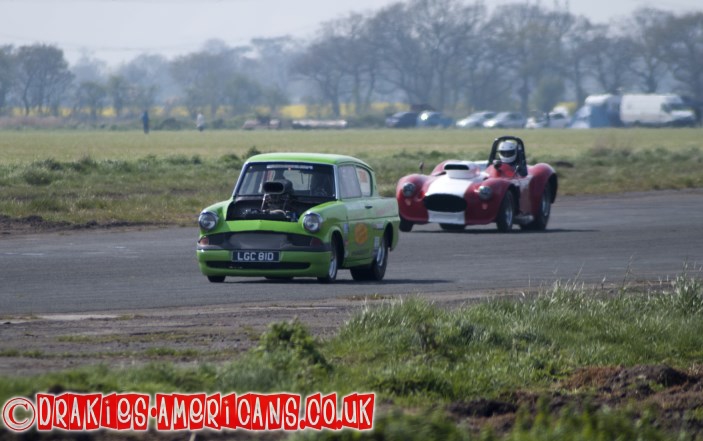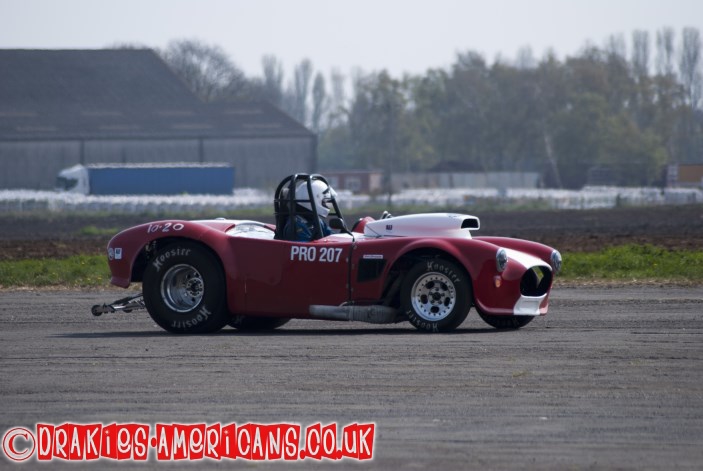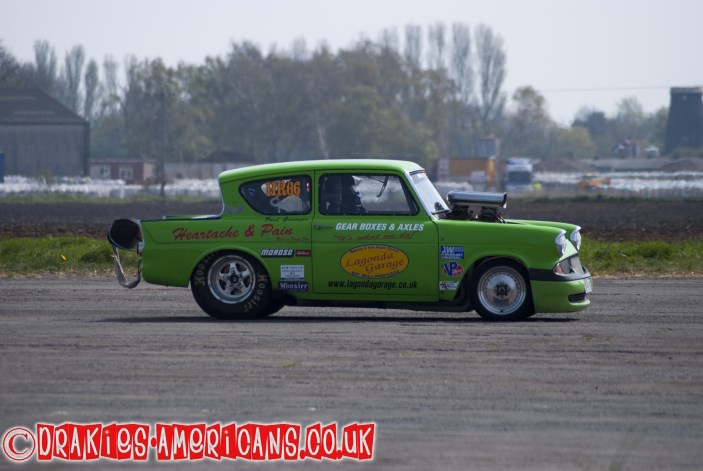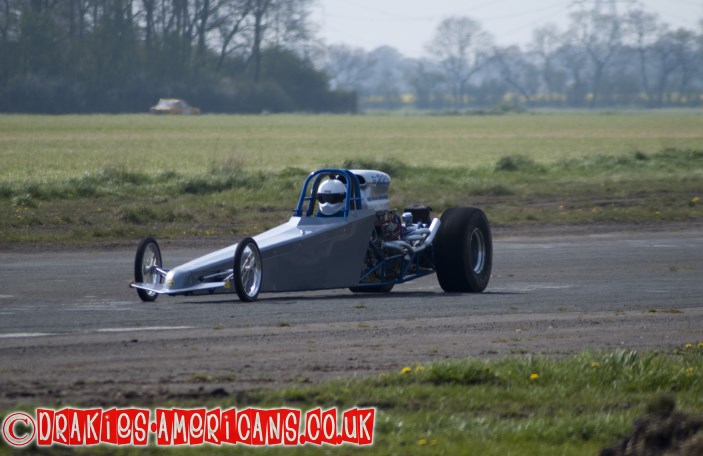 See something you like? Click the link Below
All Pictures and contents are © of Martin (Drakie) Drake.
Please don't steal the picture's I have to earn a living too :)